24 Essential Social Networking Automation Plugins
sharing is necessary for every piece of content published on your WordPress site to increase its reach and credibility.
However, sharing all content across social networks can be time-consuming and labor-intensive.
Fortunately, WordPress offers many plugins that can help you automatically post your content to different social channels.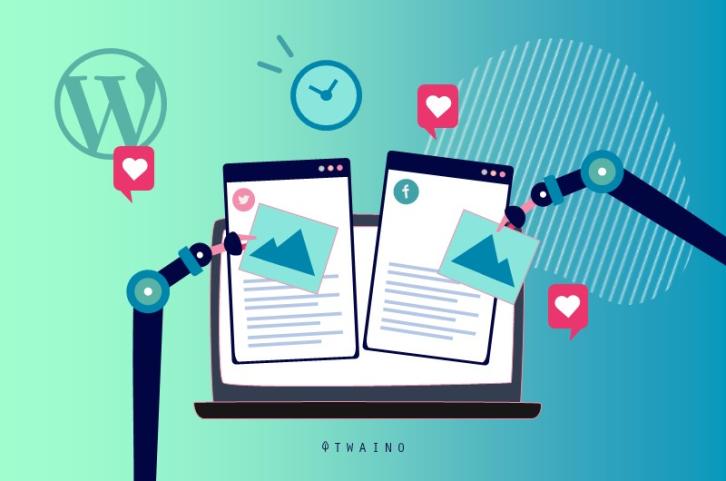 So:
What is Social Media Automation?
What are the best WordPress automation plugins?
How to use the tools for the automation of social networks?
How to prepare WordPress content for social media posting?
These are all the questions that I will address in this guide.
So follow!
Chapter 1: Social media automation: Definition, characteristics, and stages of content automation
In this chapter, I invite you to discover:
What is media and some practical examples;
The main features of social media automation;
The steps to automate social media content posting the right way.
1.1. What is Social Media Automation?
Research shows that 34% of marketers say they use almost all automation technologies, while only 18% of marketers say they prefer "manual" work.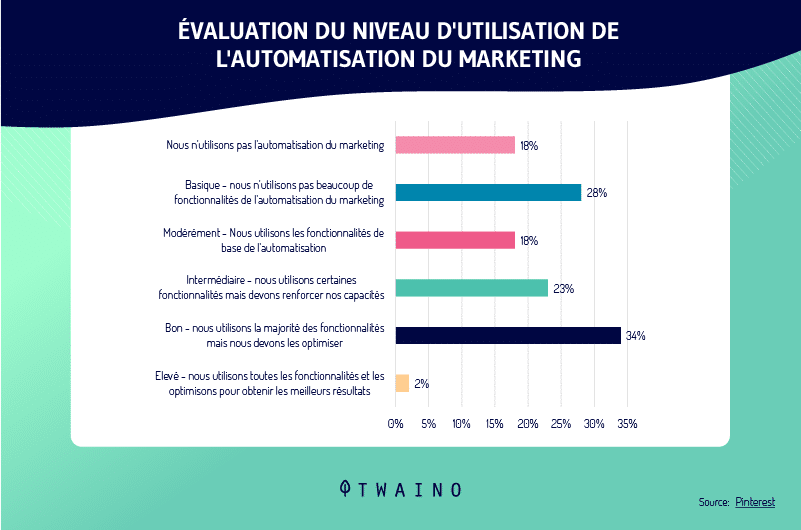 So what do we mean by social media automation?
automation Social media is the use of automated tools to optimize social interactions through scheduling social posts in advance.
The simple definition would be the process that allows the user to control the automatic sharing of their personal website content on social sites that have been linked.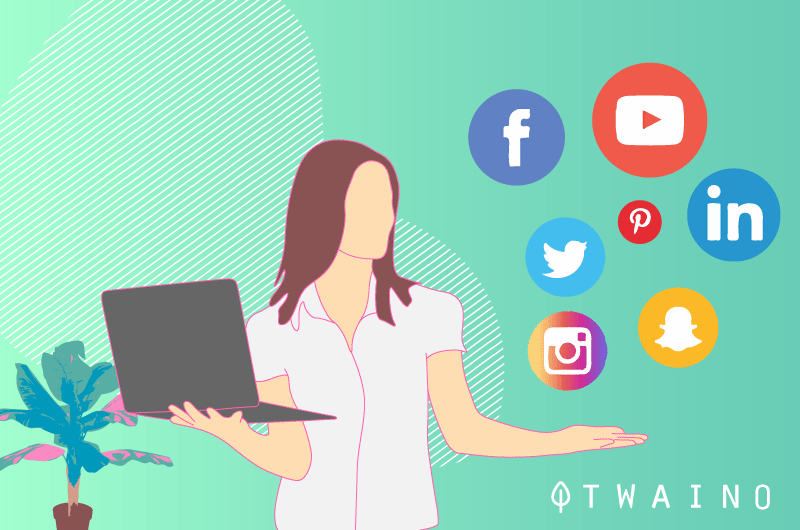 Here's how it usually works:
You link your social media account on your websites;
You change the settings;
You create a message and publish it;
Content also automatically posts to your social account;
More people find the content;
Your traffic increases as well as your conversion rate;
More sales;
Finally a successful business.
However, it is important to note that social media automation tools should not be used dishonestly or unethically.
For example, automation tools are optimized to perform specific tasks such as:
Publishing content;
Planning for future content releases;
Republishing popular content;
Curating trending content;
Tracking engagement on content posts.
Some advanced social media automation tasks include social listening and sentiment analysis, which allow brands to engage with their prospects on a much deeper level.
These social media tools are meant to save you time so you can:
Engage and interact personally with your followers;
Have authentic conversations;
Strategize what you post.
On the other hand, you should never use automation tools to buy followers. Not only is this dishonest, but it can also lower your engagement rate.
Here are some of the ways social media automation could be implemented:
Using chatbots to respond to user messages;
Scheduling Facebook posts weeks before campaigns;
Sends tweets when your audience reaches its maximum;
Receiving social chat notifications;
Etc.
1.2. What are the main features of social media automation?
There are various features offered by different social media automation tools. Let's take a look at the basic automation features a tool should offer.
1.2.1. Publishing content
One of the most basic features of a social media automation tool is to publish content directly to multiple social platforms.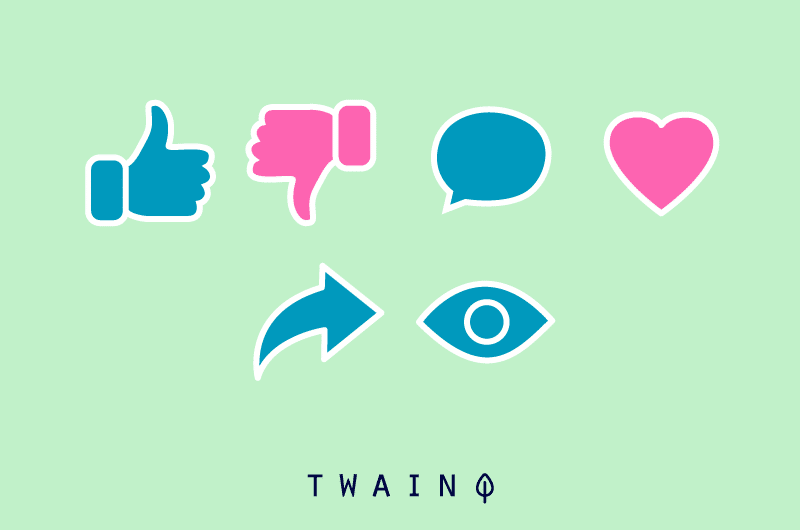 These tools allow integration with your social channels and allow you to select the channels on which you want to post content.
Once you've crafted the post, the tool should preview the content on your social channels. This feature is useful for you to easily post content to multiple channels at once.
1.2.2. Scheduling posts
Another important feature provided by social media automation tools is scheduling future posts.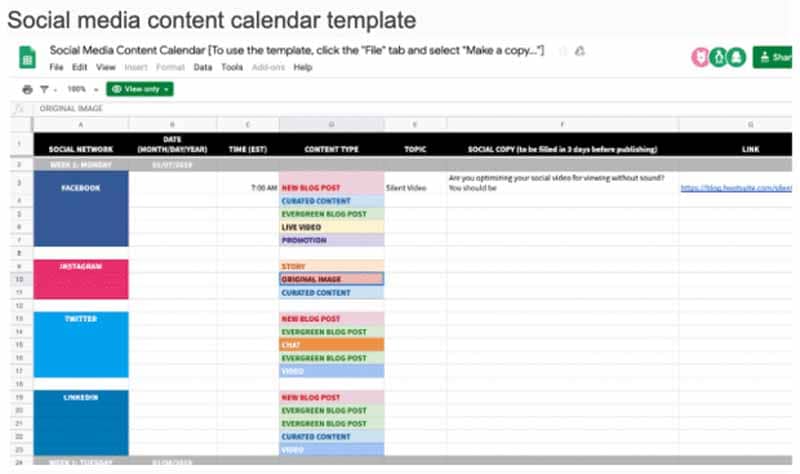 Source : Hootsuite
This allows you to plan your social content strategy in advance to get the most out of your social media strategies.
It also lets you know when your audience is active on social platforms and allows you to post at those times, regardless of your schedule.
The tools offer post scheduling for up to more than a month.
1.2.3. Easy-to-use dashboard
Social media automation is a dynamic process that integrates with multiple channels, users, and content.
This is why it is important to maintain a simple and clean dashboard on your automation tool.
You should invest in an automation plugin that provides an easy to use user interface that allows easy access to all important elements.
1.2.4. Reposting Content
Constantly building new and innovative content is an exhaustive process. Therefore, marketers need to reuse and republish content .
It may be the use of content that has been the subject of buzz and the object of sharing by several Internet users in the past. Your social automation tool should help you repost content easily and keep it relevant.
1.2.5. Automated responses
Social channels allow your prospects and customers to interact directly with your brand. It is important that your teams respond immediately, regardless of your time zones.
Automation tools allow you to set up automated responses for messages received on your social channels.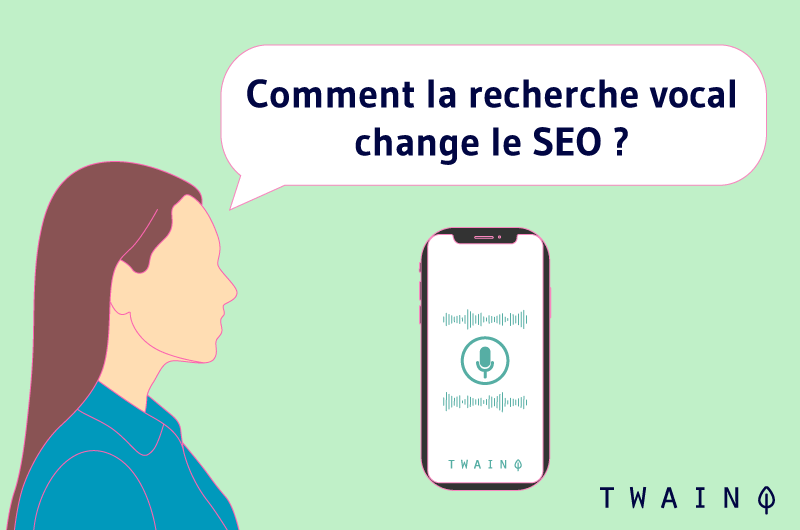 This keeps your leads engaged despite agents being unavailable at all times. Make sure to choose a social automation tool that provides functionality to create automated responses.
1.2.6. Analytics
Your automation tool should track all of your social platforms and be equipped to measure and analyze the performance of your social campaigns.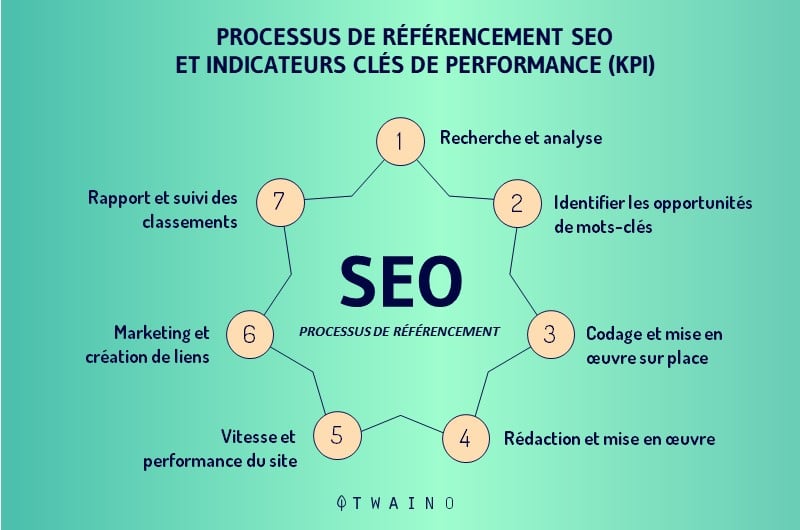 This helps you prioritize efforts that make a difference in optimizing your social engagement, brand building, and conversions.
Therefore, strong analytics and reporting are important features of social media automation.
1.3. Steps to Effectively Automate Your Social Media Marketing
It's very tempting to automate as much as you can because of the freedom it gives you.
But as we all know, too much of a good thing can be harmful, even disastrous.
That's why, in this section, I'm going to teach you the four specific steps you need to take so that you can properly automate your social media marketing campaign and get the results you're looking for.
Step 1: Know what and when to automate
Not all tasks and processes involved in social media marketing can be automated.
Make sure to only automate processes and tasks that don't require any level of engagement from your subscribers.
Here are some examples:
Links to your original content;
Organized content;
Status updates;
Quotes;
General inquiries about your brand or product.
Step 2: Choose the right social media automation tools
It's true that social media channels like Facebook and YouTube allow you to schedule your posts directly on their respective platforms.
However, I recommend using a social media management plugin for your social media automation.
One reason is that you can schedule your posts in batches for all your social media accounts in one place.
Not only is this faster, but it also minimizes the risk of being tempted to take a quick look at your personal news feed.
Another reason to use third-party social media management tools is that they let you know when someone contacts you on one of your social media channels.
Step 3: Schedule your posts at the right time
Since every social media outlet is different, there are the best days and times to post your content to get the most views and engagements.
Posting during these recommended days and times will increase the chances that your posts will be immediately seen by your target audience.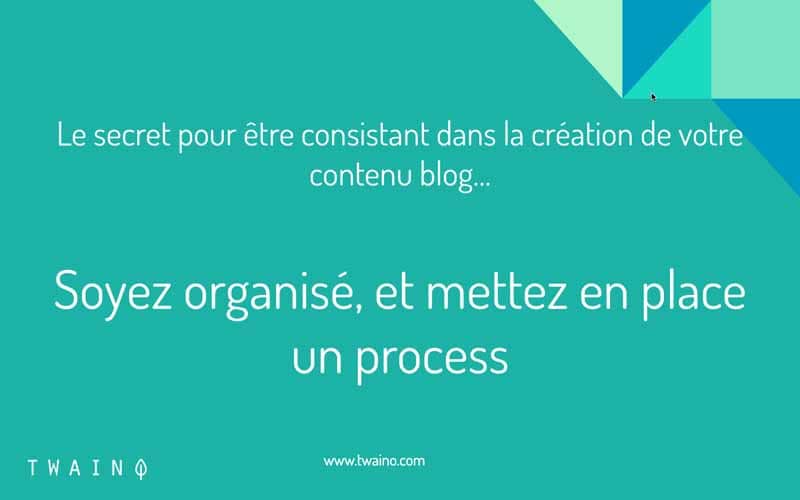 Here are the ideal days and times to publish your posts on the main social media channels.
1.3.3.1. Facebook
Posts shared on Facebook on Thursday and Friday get an engagement rate 18% above average. higher engagement rate than 32% the average.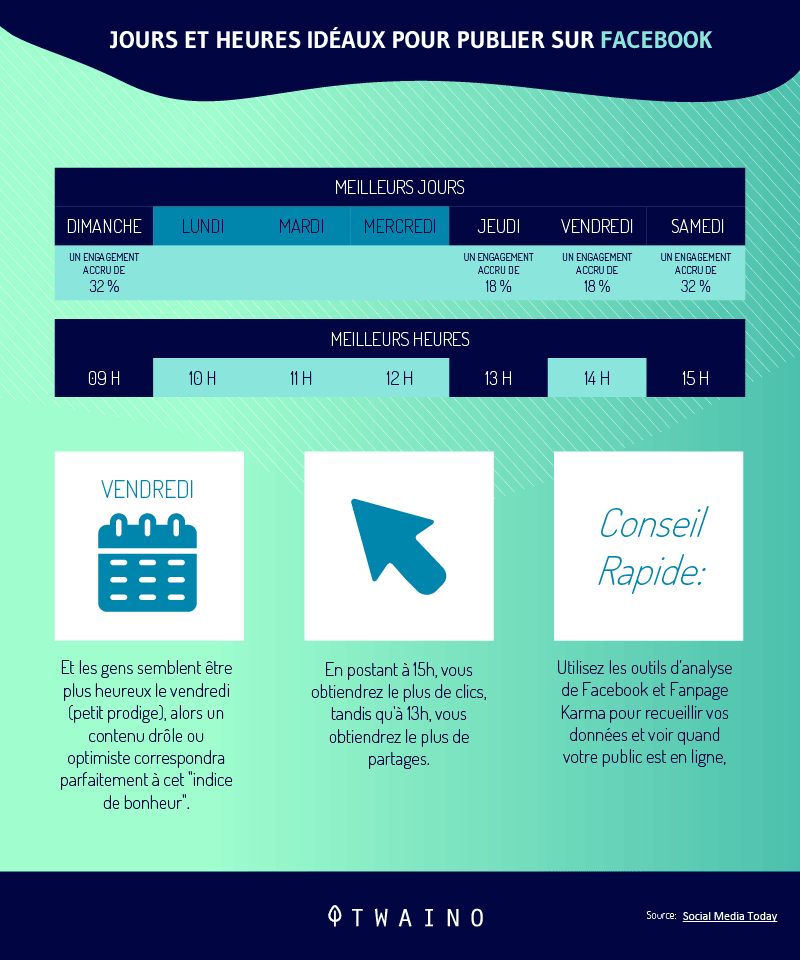 That said, I recommend posting your original content twice on Facebook:
The first is during the weekend;
The second Thursday or Friday.
As far as the schedules are concerned, spread out your messages so that you have programmed them:
One at 9:00 am;
Another at 1:00 p.m.;
Then another at 3 p.m.
1.3.3.2. Twitter
Wednesday is the best time to tweet your most valuable content to your followers.
Since Twitter feeds update very quickly, be sure to tweet the same content at different times of the day to get the most reach and engagement.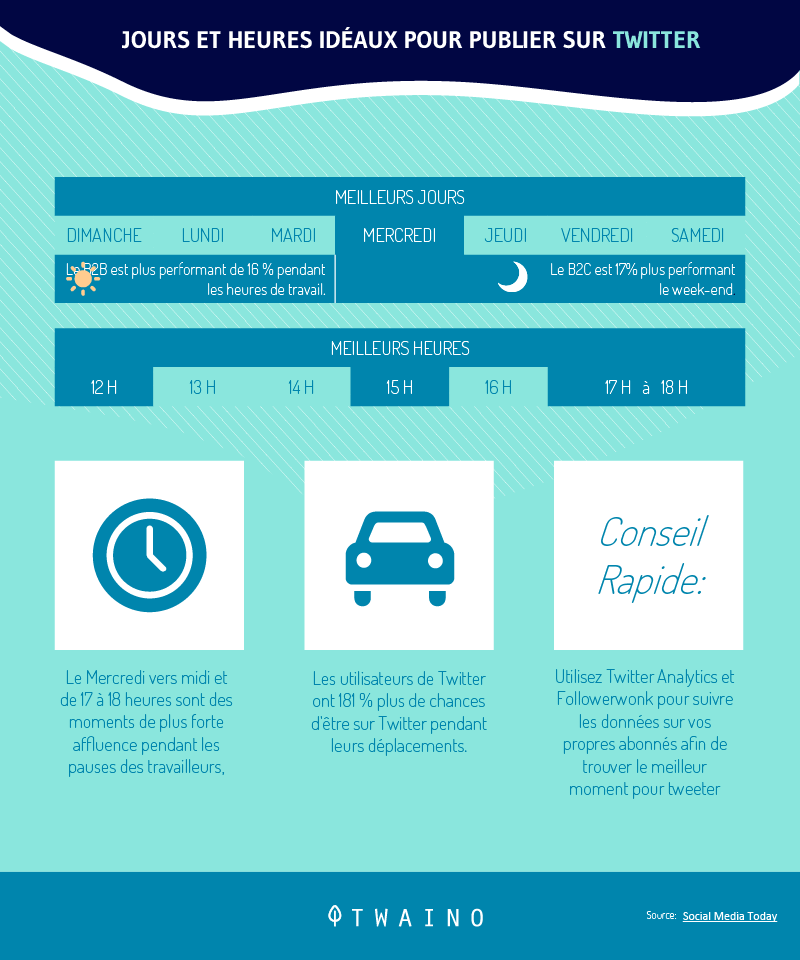 The best times for this are:
12:00 p.m.;
3:00 p.m.;
5:00 p.m.;
6 p.m.
1.3.3.3. LinkedIn
Since most of those active on LinkedIn are executives, don't schedule your posts during office hours, as they will be busy.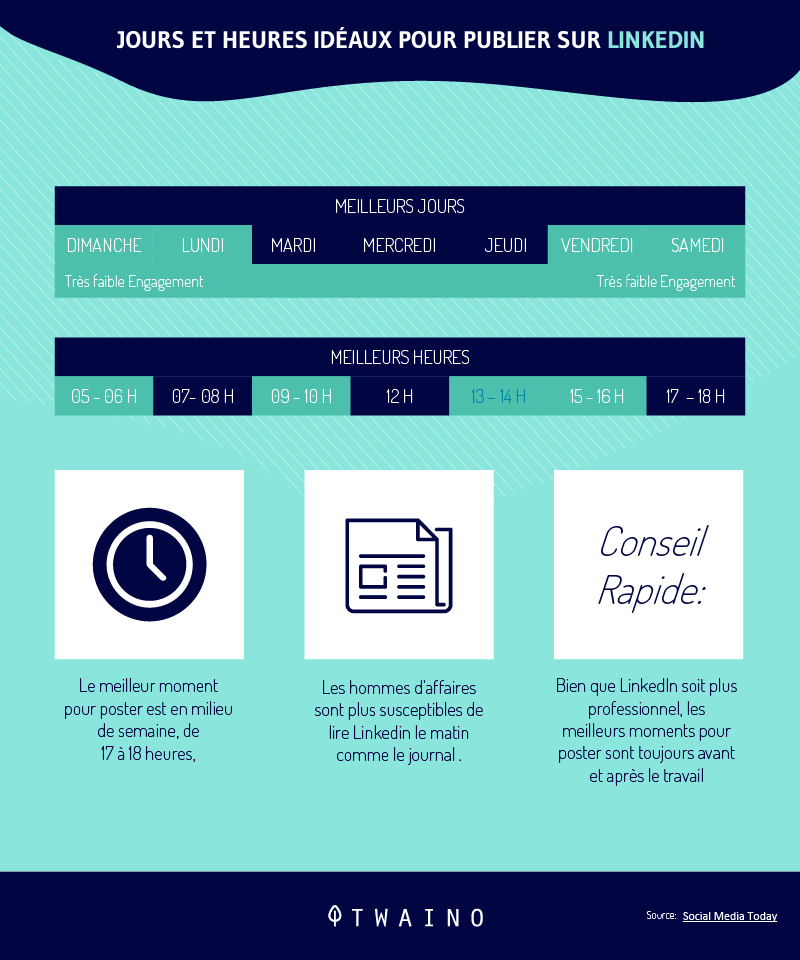 Instead, get your posts published:
On their way to work (7:00 a.m. – 8:00 a.m.);
Their lunch break (12:00 p.m.);
And after office hours (5:00 p.m. – 6:00 p.m.).
Avoid Mondays and Fridays when posting your content. These are the days when they are the busiest.
Fridays are when they try to complete the most critical tasks so they don't have to work on them over the weekend.
Mondays are when they work on tasks that weren't completed the previous Friday, plus any new tasks they will have to do in the new week.
1.3.3.4. Instagram
Mondays and Thursdays are the best days to promote your post on Instagram.
The reason for this is that Mondays are times when many Instagram users are looking to catch up on what their friends have been up to over the weekend.
On the other hand, Thursdays represent the times when they start looking for ideas and making plans for the coming weekend.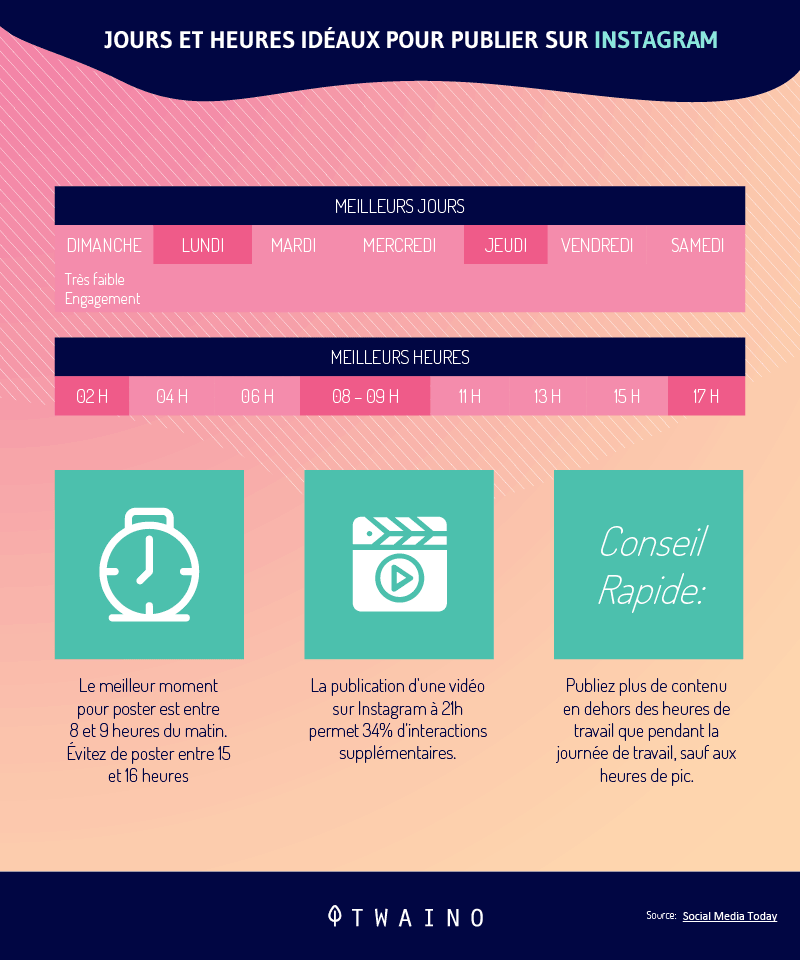 The best times to post on Instagram are:
8:00 a.m. to 9:00 a.m.;
Then 5:00 p.m.
1.3.3.5. YouTube
Weekdays between 12 p.m. and 4 p.m. are the best times to upload your videos.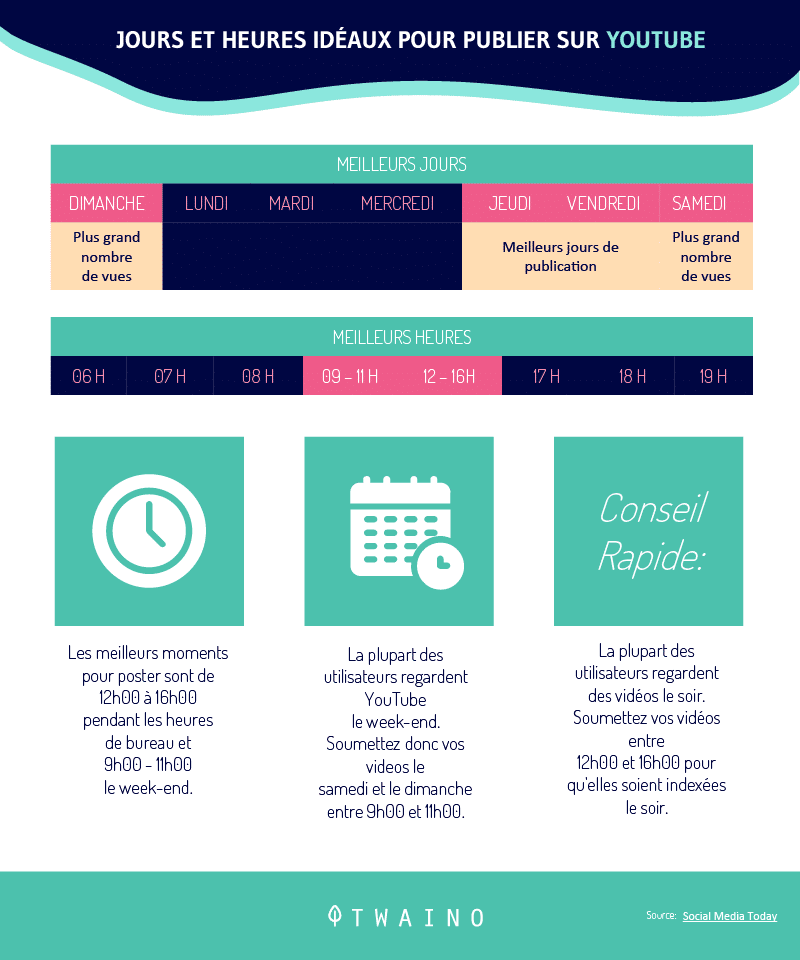 Now you might be wondering why this is the case since the peak hours on YouTube are between 7:00 p.m. and 10:00
This is because YouTube needs time to index your videos so that they appear on your subscribers' recommended videos feed and in search results.
Uploading your videos a few hours in advance will ensure that your current and potential subscribers can find the videos you just uploaded during YouTube's peak hours.
Step 4: Keep Your Radar On
Even if you've done most SMO (social media marketing) tasks on autopilot, there are still some essential tasks you need to make sure you're doing.
It's about being able to respond and speak to your target audience appropriately, especially when someone leaves a negative comment or sends you a complaint.
Remember, the whole world can see what's going on in your social media accounts.
Investing in a good tool can help you here. It alerts you whenever someone mentions your brand on different social media channels. Additionally, in other places on the Internet, such as:
Blogs;
Websites;
And review forums.
This way you get a more consistent picture of your brand reputation. If it's positive, you can take inspiration from it.
If not, you can take appropriate steps to change things.
1.4. The Benefits of Social Media Marketing Automation
Automating social media content posting has huge benefits. Here, I will base myself on a few advantages that I consider to be the main ones.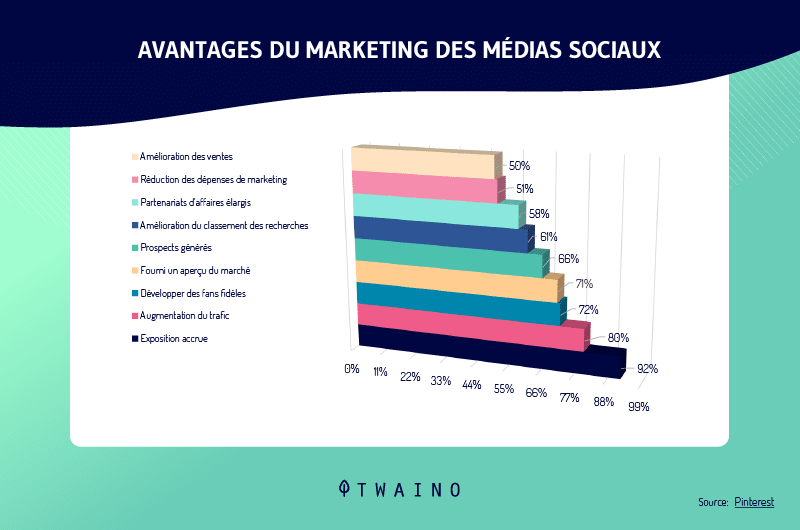 1.4.1. Facilitates Social Listening
Many social media automation tools can be used for social listening.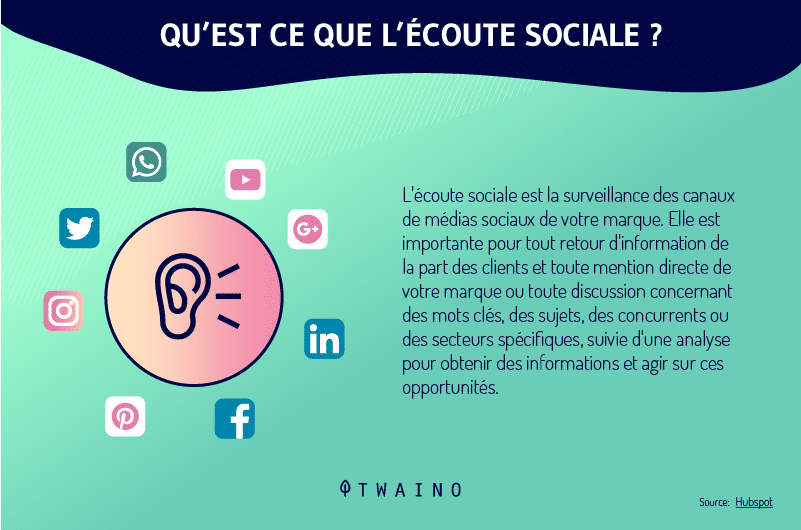 Essentially, social listening is monitoring what people are saying about your brand or industry online.
With automation tools, you can see brand mentions across all platforms in one place. Additionally, you can follow certain keywords, topics, or hashtags to see what's happening in your industry.
Additionally, social media automation tools can be used to track your competitors. What are the latest news ? What are people talking about?
Ultimately, social listening tools can help you come up with ideas for social media posts or even product ideas.
1.4.2. Provides valuable insights across multiple networks
Most social media automation tools provide analytics that can be helpful to your social media strategy.
For example, after using and connecting these tools to your social platforms, you can use analytics to determine the best time to post.
You can answer questions like "When does my audience" and "How is my engagement rate?"
A big advantage of automation tools is that you can get analytics like :
Printouts;
The scope ;
And engagement on all your social media platforms.
These reports make it easier to compare the success of a campaign across different platforms.
1.4.3. Generating content curation ideas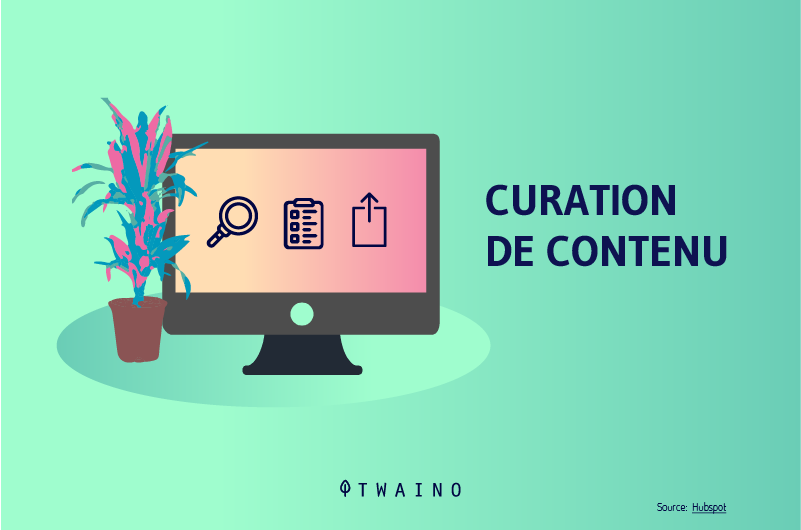 Not all automation tools provide content curation. This means you can choose industries or topics that you think your audience cares about.
Then the tool will organize the content that you can share and post on your social media platforms.
Some automation tools can write a social media post for you. However, they should only be used as a starting point.
You should write all your own posts that need to be posted on social media yourself.
Additionally, using the tactics mentioned above should help you get to know your audience better, facilitating more content ideas.
1.4.4. Lets you engage with your audience
One of the biggest benefits of social media automation tools is that they can help you engage with your audience across multiple platforms in one place.
With automation tools, you can monitor mentions, replies, and brand messages.
With all of these elements in one place, it's easier to connect with your audience and helps your team react in a timely manner.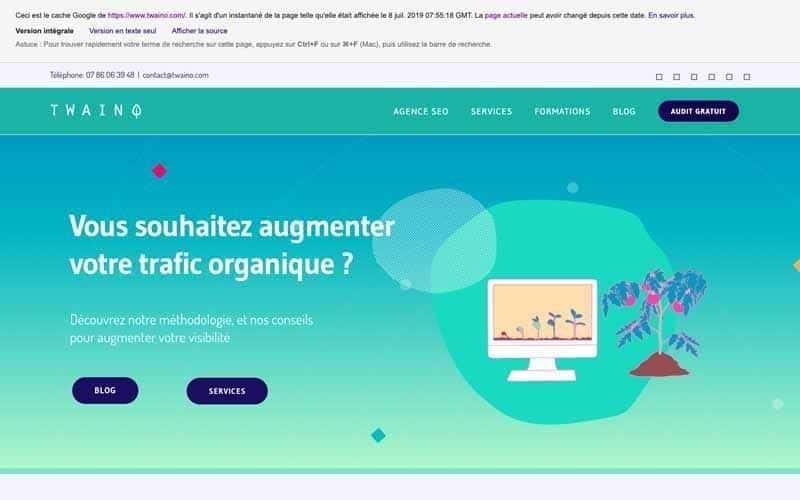 With social media automation tools, you can maintain a steady queue of posts.
It can help you plan ahead and spend more time on creativity and less time on tedious publishing tasks.
Additionally, you can use a WordPress plugin to schedule bulk posts. Many automation tools can be used to grab a spreadsheet of posts and schedule them.
1.4.5. Helps maintain consistent content
Consistency is key to building a strong following on social media.
Businesses often create accounts on social media platforms such as Facebook or Twitter, but struggle to ensure consistency.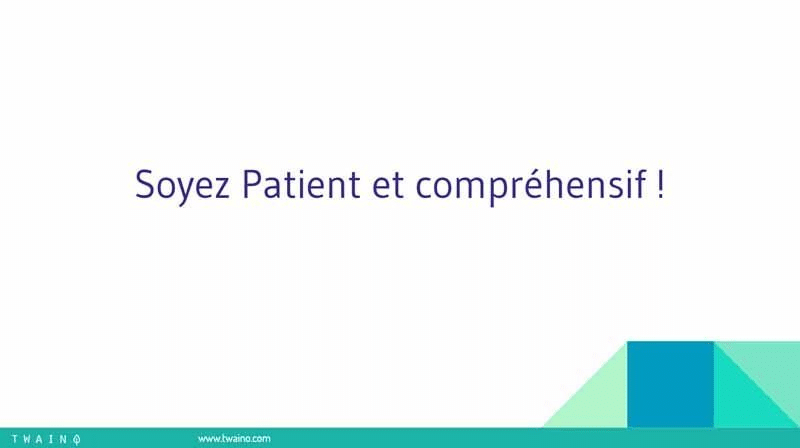 Consistency is one of the best ways to gain the trust of your followers and improve your online presence.
A survey of 900 social media users identified consistency as one of the most important factors that determine whether people continue to follow a brand.
Companies that are short on time or lack the manpower to dedicate a dedicated social media management team tend to fall off the social media radar.
As a result, they derive little or no benefit from social media marketing.
1.4.6. Lets you take control of your strategy
Automation tools give you more control over your social accounts and help you post more content.
Depending on the tool you choose to use, you can control what type of content is shared, when it's posted, as well as how often.
Additionally, you can monitor the level of engagement you receive and modify your strategy to get more likes, shares or retweets.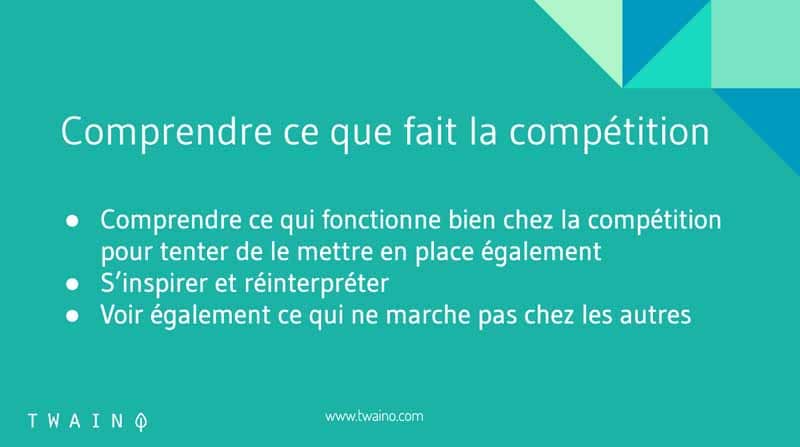 Since social media automation tools help you better understand the nature and extent of readership (or audience), you'll also be able to share content in a more targeted way.
1.4.7. Saving Time
The biggest incentive to using social media automation is the time it frees up.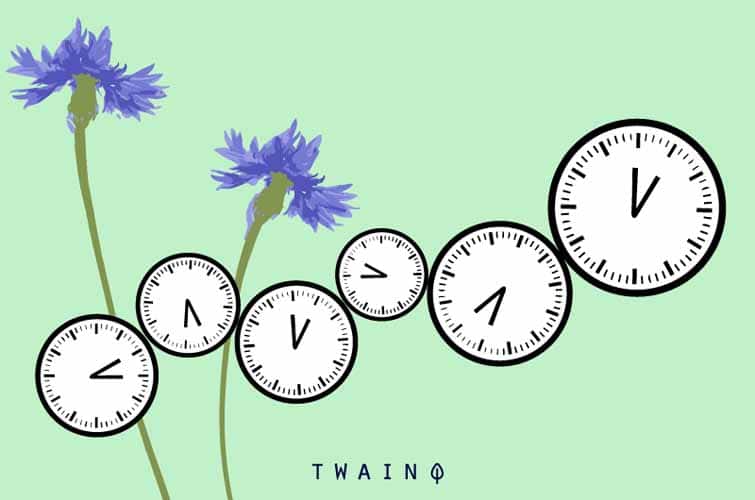 Rather than spending hours trying to find shareable content and get a few visitors to your website, use tools to identify trending topics and discover relevant content.
Using a centralized dashboard to schedule content in advance also saves you the trouble of logging into each account individually and posting content manually.
But note that saving time does not mean not spending time on your social media accounts at all. It would only be counterproductive.
While you can automate some of the tasks associated with managing social media, you'll still need to keep tabs on all of your accounts and respond to comments and mentions.
Remember that one of the purposes of using social media marketing is to make your brand more accessible. This can only be achieved by communicating with your audience.
Summary of benefits of social media automation:
Reduces time spent manually updating brand pages;
Maximize reach and impressions;
Allows you to stay active on social networks beyond normal office hours;
Allows you to analyze social data in real time.
Chapter 2: The Best WordPress Plugins for Automatic Social
Media Posting Manually sharing content on social media can be too time-consuming and boring, especially when you're used to posting at regular times.
So why not take advantage of some modern plugins that can handle this for you on autopilot?
In this chapter, you have a selection of the best free and paid WordPress social media auto post plugins that are necessary for a consistent and powerful online presence.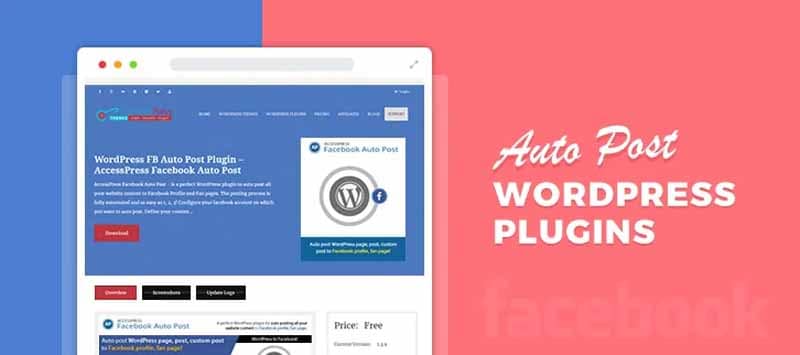 Source : Formget
Here are the four big points to address:
The three categories of WordPress plugins that you can find;
A few precautions before installing a plugin on WordPress;
25 Best Social Media Automation Plugins for WordPress;
And finally, the 16 best social media plugins overall.
So, let's take a look!
2.1. What are the different categories of WordPress plugins?
There are hundreds of plugins for WordPress.
Each of these plugin templates meets a number of important requests from developers, project and content managers.
The purpose of each designed plugin is tobring an extra touch to the development of websites by specializing in improving a specific functionality.
Among these functionalities, we have:
Graphics;
SEO ;
Contact with users;
payment methods;
And many more…
In general, WordPress plugins fall into three categories.
These are:
Free plugins;
Commercial (or paid) plugins;
Custom plugins.
2.1.1. Free plugins
It is very common to find free plugins in the WordPress.org repository, in addition to already known themes.
An illustration: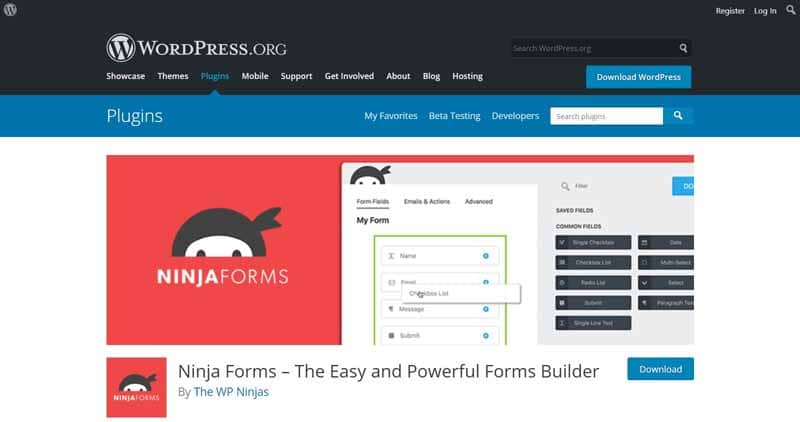 Source : WinningWp
Most of the time, these plugins are created by independent developers. Many free plugins end up gaining notoriety for their functionality, with some being included in the core of the latest WP releases.
There are also free plugins developed by specialized companies which, for the most part, offer a free version and, upon payment, a more complete version full of additional features.
2.1.2. Commercial / Paid Plugins
There are companies that specialize in developing solutions for users of the WP platform.
Most of the time, these companies offer these solutions in the form of paid WordPress plugins.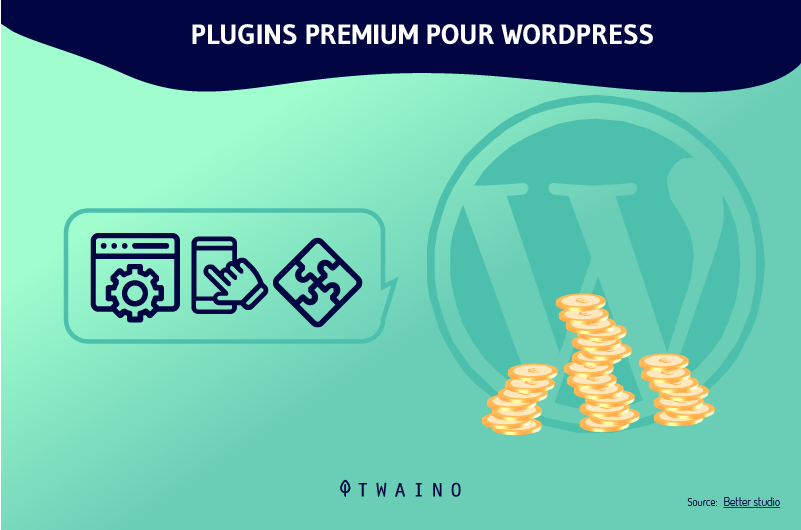 Very often, they first put on the market a free basic version accompanied by numerous shortcomings.
Subsequently, when they realize the interest of users for the plugin, they offer a more complete and robust paid version with additional features.
2.1.3. Custom Plugins
The final category of WP plugin is the custom plugin, and is often the most sought after last resort.
People are looking for a custom solution basically because their work niche or website functionality is very specific or because they just want exclusivity.
A person with advanced knowledge in programming and development is able to develop his own plugin or modify the existing one according to his own needs.
Just find independent professionals or specialized companies to create and customize the plugin according to your needs.
Bringing together the three types of WordPress plugins creates a universe of options for implementing any project.
While there are great free tools out there, be aware that there is no viable no-cost alternative.
Remember that a resource that requires the payment of a price is usually updated often, which makes incompatibilities with the latest versions of WordPress very rare.
2.2. The 24 Best WordPress Social Media Automation Plugins
There are a wide variety of social media automation plugins available, each offering their own set of automation features.
While some are comprehensive tools providing almost all necessary functions, some mainly focus on one key feature.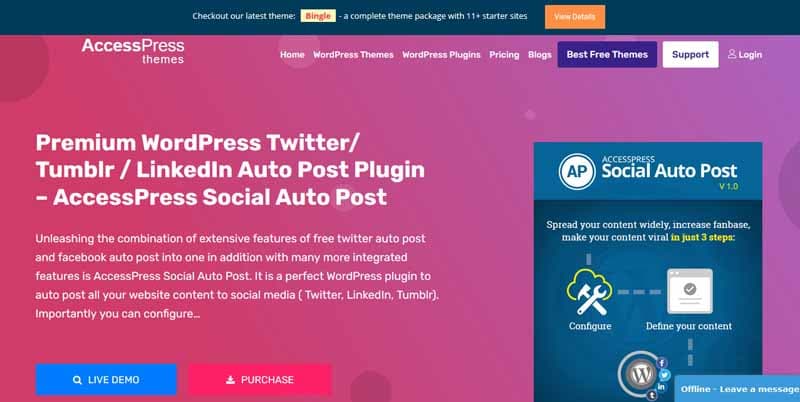 AccessPress Social Auto Post is an ideal WordPress plugin for automatic posting to your social media accounts.
After clicking on the publish button on your site, this plugin allows you to easily publish:
Pages;
The publications ;
Custom post types from your site to your Facebook profile;
As well as your fan pages.
Also, the plugin gives the option to enable and disable auto-posting on the post screen.
With this plugin, everything is very simple:
Set your social profiles where you want your content to be shared;
And choose the content that should be published automatically.
The plugin lets you set up unlimited accounts, so if you have three Facebook accounts, you can use them all. However, it is limited to:
Facebook;
Twitter;
LinkedIn;
tumblr.
AccessPress social Auto Post is the ideal WordPress plugin to automate your content and publish in the easiest way. Easily set up your social accounts and let this plugin take care of everything else.
You can customize the settings so you have full control over what you want to post!
There are many premium features that make it one of the best.
Summary of Key Features of AccessPress Social Auto Post: Auto post
option for all major social media sites;
Easily add unlimited accounts for each social site;
Option of automatic filtering of publications according to types of publications and taxonomies;
Option to shorten long URLs for Twitter;
Automatic publication of new content;
Ability to select publication formats and ability to configure message format;
It gives you the possibility to configure your social network account on which you want to publish automatically;
It offers friendly and comprehensive support to users in case of any difficulties while using the plugin in the future;
Etc.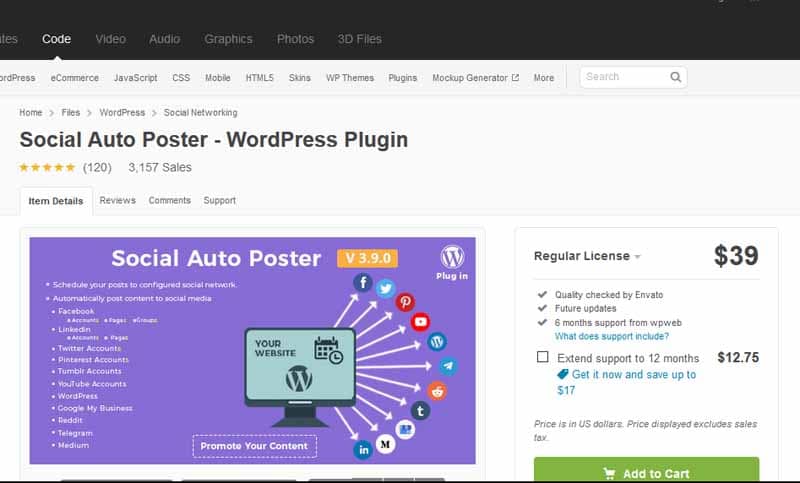 Another premium WordPress plugin for auto sharing, which comes with fully automated posting processes.
Every detail between social media and WordPress is important and with this paid plugin, you can really customize everything!
The plugin is flexible: it allows you to automatically publish new articles as well as older ones.
It works for all:
Formats;
Publications;
Pages;
And same e-commerce products.
It also allows you to have a custom schedule in case you have favorable posting days and times. The plugin can be used on multiple social media accounts and is compatible with:
Facebook;
Twitter;
LinkedIn;
tumblr;
Instagram;
Pinterest.
So it was developed to automate the process of sharing your WordPress posts on different social media channels.
Get integration with all major social media platforms and boost your online presence forever.
No matter what kind of social media service you need, this plugin helps you get it.
This can be:
Follow-up of likes;
increased traffic;
etc._
Moreover, it is also extremely user-friendly so that even beginners can participate. You can even grow your member or followers with an interactive registration system and easy login system.
Social Auto Poster is an impressive and easy to use WordPress plugin for social media automation integrated into it.
But that's not all, many other features are included! Now let's get to a recap of the main features of Social Auto Poster.
Summary of the main features of Social Auto Poster:
Automatically publish new and old content;
Support custom post type;
User-friendly interface suitable for beginners;
Easily track your clicks;
Automatic repositioning and scheduled publication;
Full control over social media sharing.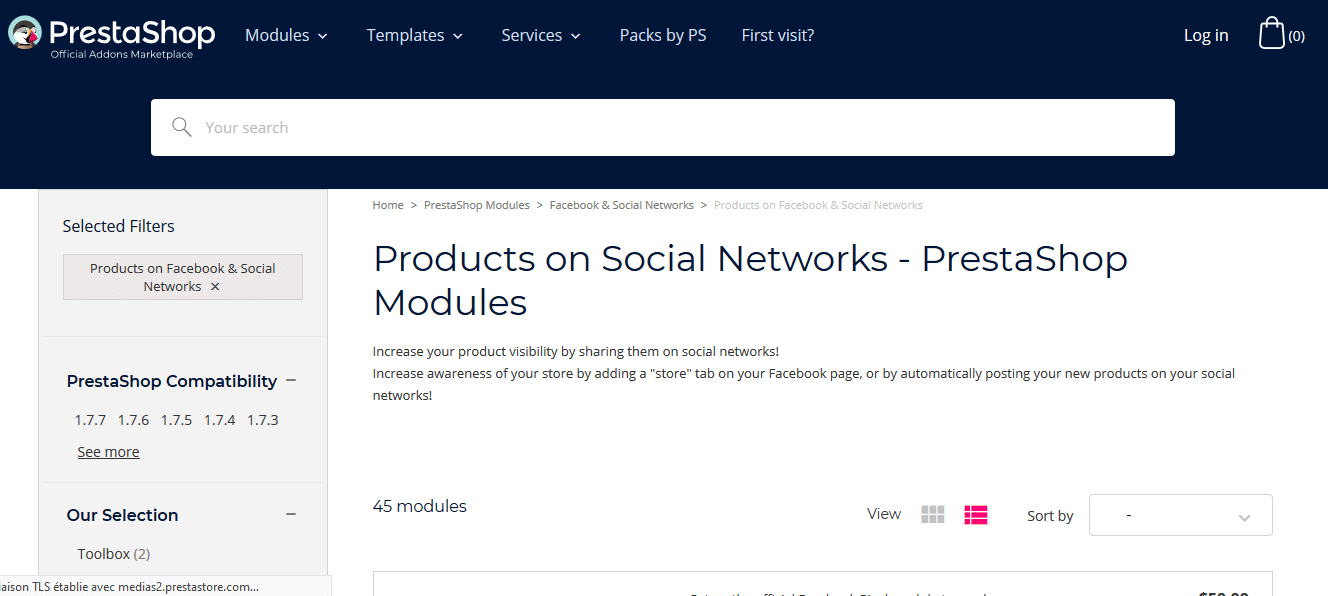 PrestaShop also acts as a WordPress social media automation plugin. It is efficient and useful when sharing content.
The module is built with a fully responsive structure and ensures the maximum growth of your traffic.
It allows sharing automatically in a few minutes thanks to the different parameters it has. Ideal for businesses and online stores, this plugin is the all-in-one package!
What's great is that the posts are made in a delayed way that you can easily choose to post.
In addition to that, you can:
Randomly choose the products from the store to publish;
Set the exact date and time, include or exclude products;
etc._
Let's now summarize the main features of the PrestaShop plugin.
Summary of the main features of the PrestaShop plugin:
Multi-store and multi-language compatible plugin;
Easily add product name, link description, image and more;
Option to only add new articles and products;
Posts on Twitter next to the Twitter Cards and a link;
Category restriction for each item and product;
Friendly and easy to use interface.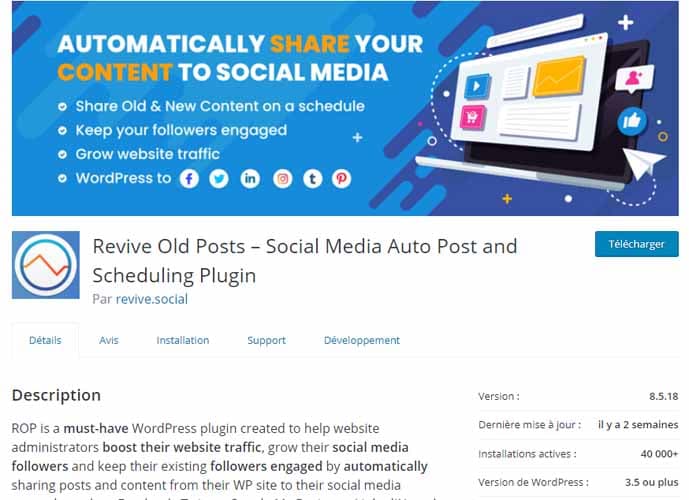 The plugin that automatically shares your new and old posts on social networks.
Revive Old Posts is a well-known and effective plugin that will help guide constant traffic to your blog's old posts.
With this plugin, you can not only completely automate the process of sharing your old content, but also schedule and add hashtags directly from your WordPress dashboard.
We all know that social media site traffic largely depends on your account activity. If you don't share anything, you will never be able to grow your account and generate traffic.
However, manually sharing your old content can be time consuming. So use this plugin to save time and make sure your accounts are always active with fresh content.
With this plugin, you can share your posts on:
Facebook;
Twitter;
LinkedIn;
Tumblrs, etc.
You have the ability to share any content on your site, be it a post, page, or even custom post types.
I recommend that you automate the process to have full control over the content you share. Likewise, you can add hashtags, mention an @username and even add custom text while sharing content.
As you add new articles to your sites, previous articles disappear from the homepage, reducing the number of clicks and traffic to those articles.
If you share on social media sites, it will give new life to these posts and help you generate new traffic.
You can also share your old posts as many times as you want to ensure you reach your audience regardless of time zone.
You can schedule your posts accordingly at regular intervals.
Some of the criteria you can customize:
Intervals between posts;
The age of positions;
The number of posts shared daily;
The number of times the same content can be shared;
The message format;
Etc.
You can also create a custom schedule and track the traffic generated through this plugin in Google Analytics.
You have to configure it during the first installation, but from there it is able to take over.
For example, you can set it to share a different post every day, and you can even specify which post you want to include.
Also, there is a premium version of the plugin available, which supports:
Custom post types;
Featured images;
Content sharing on LinkedIn.
Including featured images can really help improve click-through rates, so consider it if you want to increase your conversions.
Summary of key features of Revive Old Post:
Automatically share posts from your library to Twitter and/or Facebook;
Include personalized messages and hashtags to increase the visibility of your posts;
Track your publication's performance withGoogle Analytics integration ;
Exclude specific categories or posts from sharing;
Supports multiple URL shortening services;
Share new and old messages;
Publish on social networks;
Ability to choose the time between messages;
Ability to choose the number of messages to share;
Ability to include links to your site.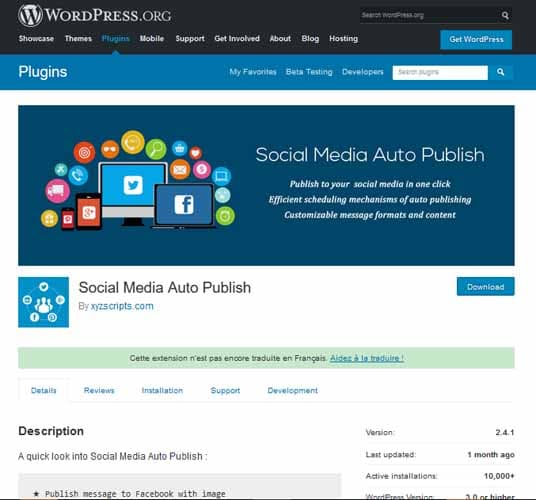 So far we have talked about plugins that provide extensive functionality.
Social Media Auto Publish only focuses on automatic social media posting.
It lets you automate posts to multiple social media platforms, right from your dashboard.
Out of the box, the plugin simplifies content sharing on:
Facebook;
Twitter;
LinkedIn.
It also allows you to filter articles based on their category and supports custom article types.
Unlike Revive Old Post, the automatic social media post focuses on your latest content. This makes it ideal for new blogs or websites that don't want to share outdated posts.
Moreover, this plugin provides you with all the options you need to configure how your content appears on each social media platform.
There is no premium version, so everyone has access to the plugin's full feature set right off the bat.
Summary of the main features of Social Media Auto Publish:
Automatically share new posts on Facebook, Twitter and LinkedIn;
Attach featured images to your social media posts;
Customize different types of formats depending on the social media platforms you are targeting.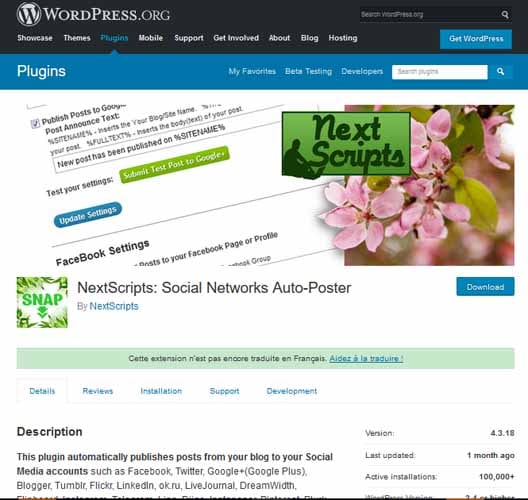 Social Networks Auto-Poster is one of the best free WordPress Social Auto Post plugins that posts your blog posts to your social media accounts such as:
Twitter;
Google+;
Facebook ;
tumblr;
Flickr;
Blogging;
LinkedIn;
Instagram;
Pinterest;
Plurk;
YouTube, etc
SNAP allows automated posting to just about every major social network, as well as some of the more minor ones.
With the help of this plugin, you can reach your readers and followers through social media and let them know about your new post. It works perfectly with:
Profiles;
Community pages;
Professional pages;
Groups, etc.
The plugin is fully compatible with:
It integrates with other blogging platforms (like Blogger and Tumblr) for additional functionality or cross-site posting.
Facebook comments and social media mentions can even be automatically imported as WordPress comments!
You can choose what to post, what not to post, and when to post. Set these options with just a few clicks and NextScripts will do the rest for you.
The only downside is that only platforms that don't require API library setup are supported by the free version.
If you want to integrate Google+ or Pinterest, you will have to pay an annual fee for the "Pro" version.
Here is a summary of the main features of SNAP:
Tags / categories can be published as hashtags;
Automatic import of Facebook comments as WordPress comments;
Automatic import of responses;
Additional URL parameter and custom URLs for automatic sends;
See direct links to published articles on the "Edit" page;
"Picture" posts for Facebook, Google+, Vkontakte and Twitter;
Ability to "rotate" message templates.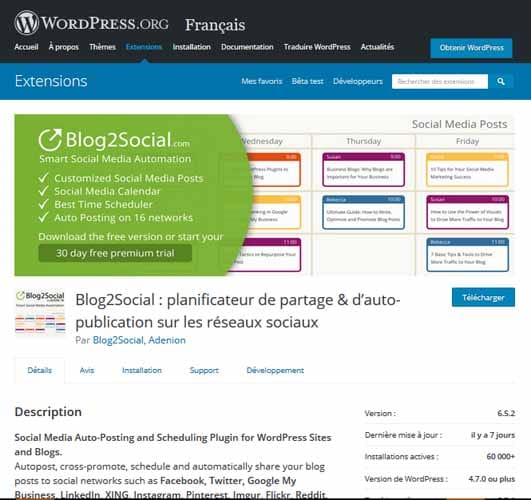 Blog2Social is another very effective free social media plugin. With this plugin, you can automate the process of sharing your posts.
This plugin helps to easily create posts that match the specifications of each social media network:
Schedule these posts;
Automate the repetition of these publications;
Track the success of your automated posts on each network.
With Blog2Social, you have the possibility to publish your content on:
Profiles;
Professional pages;
Community pages;
Groups from your configured social networks.
You can set the content type and backlink the post to drive traffic to your site.
This plugin supports all top social media sites and will save you a lot of time.
You can easily install this plugin without having any difficulties as it does not require any coding knowledge. It is compatible with:
WooCommerce;
The Gutenberg Editor;
Hummingbird;
Bitly;
Rebrandly.
The plugin allows you to easily share your posts, pages and content from other sources on 16 different networks.
Blog2Social can do almost anything you need. However, you should upgrade to the premium version if you need more features.
Summary of the main features of Blog2Social :
Automatically schedule and share the blog post on social networks;
Personalize your posts on social networks;
Edit full HTML markup;
Save your social media posts as drafts;
Automatically generate hashtags from the tags of your publications;
Edit the meta tag information of your blog posts and pages;
View all your social media posts in one place.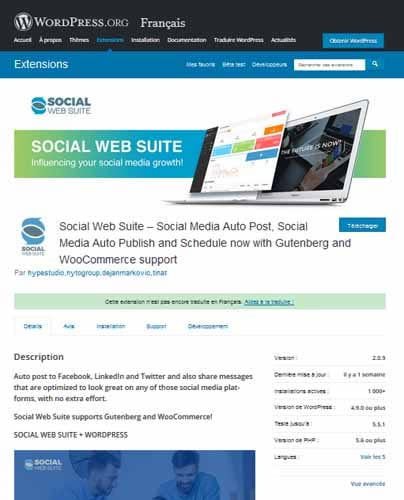 Social Web Suite is a free WordPress social media automation tool that you can use for effective social media marketing.
It gives users tons of amazing options so that they have a great online presence.
With this sharing plugin, you can send a different message whenever you want, automatically post new posts or re-share old blog posts.
Moreover, you can preview the messages before sending them to ensure that your messages are at the top level on social networks.
Here you have the tools to post to Facebook, LinkedIn, and Twitter, even if you're using Gutenberg and WooCommerce.
Auto-publish, schedule, manage, publish and customize your content easily.
But that's not all, this social media automation tool also gives you detailed social analytics so you can track your progress.
The complete package is free and does not require any fees! This is an amazing plugin if you want to grow and promote your website!
Now, let's recap the main features of Social Web Suite:
Share your publications according to the settings you have chosen automatically;
Built-in Bit.ly analytics so you have all the details under control;
Add personalized messages to each content you share;
Supports custom post types and custom taxonomies;
Connect in minutes;
Ability to share content as pure links without media files;
Choose hashtags for each social account separately.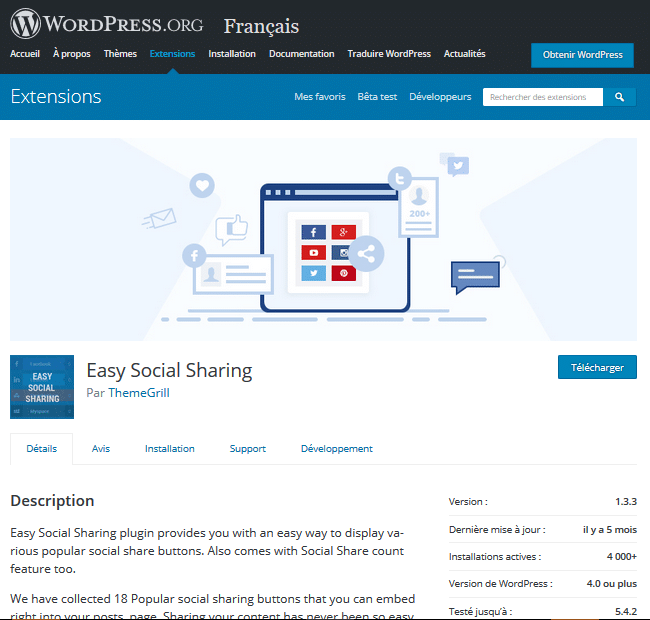 Easy Social Sharing is one of the in-house WordPress social media automation plugins. It's efficient and includes everything you might need to make your business successful.
With tons of popular social media integrations, you can easily link and automate your content. Moreover, the responsive design also includes an inline layout that works great with posts.
The interface is extremely easy to use and suitable for beginners. Choose from tons of design variations to try. You can even view it live to see exactly what each item looks like.
It also gives you options and features to play and design your social sharing buttons the way you like them.
You also won't need another plugin to promote your social media profiles.
It comes with a widget that you can place in the sidebar or anywhere with the shortcode to show your profiles and the number of fans following them.
Summary of the main features of Easy Social Sharing:
Automatically share your publications according to the parameters you have defined;
Get 18+ popular social media icons that you can embed easily;
Plan, repost, share content in minutes;
Floating sidebar layout option for a more professional touch;
Option to display the number of shares for each post;
Display social media buttons above or below each post;
Pro version available for additional features.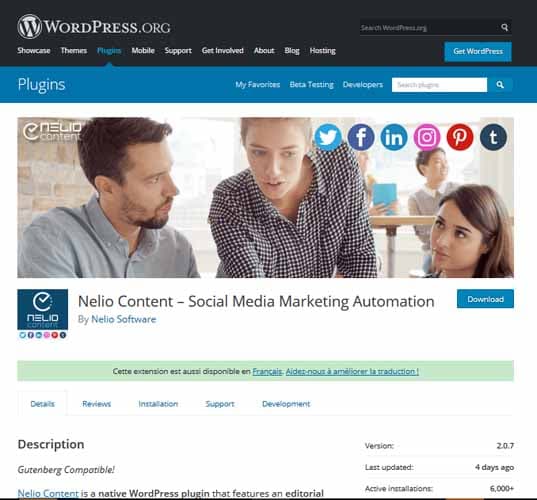 is yet another amazing social media automation tool that I recommend to WordPress users.
Effectively share your content, program, create, promote and develop your social presence.
Equipped with one of the powerful tools namely the editorial calendar, it allows all users to have a unified view of all content.
This editorial calendar at the heart of this plugin not only gives you a quick way to oversee your content, but also to schedule it and manage multiple authors.
The included drag and drop tool adds efficiency when planning.
In addition to that, the plugin also allows multiple social media posting.
It also comes with a virtual "content assistant," which automatically suggests content marketing strategies such as proper post markup and linking between posts on your blog.
This tool is a complete content management suite that supports multiple social media platforms such as:
Twitter;
Facebook ;
LinkedIn;
Google+;
Instagram.
Additionally, the plugin borrows a feature from Yoast SEO when it comes to content optimization. It analyzes each post and gives you quick tips on how to improve its shareability, which is a nice bonus.
The only downside of using Nelio Content is that it requires you to create an account with its own platform in order to integrate with WordPress.
Its free plan supports just one account for each social media platform we mentioned earlier and is certainly not lacking in features.
If you're running a multi-author WordPress blog, this plugin is a fantastic tool to help keep everything organized. However, this may be overkill for small websites.
Summary of the main features of Nelio Content:
Create and manage an editorial calendar;
Automatically share your content on Twitter, Facebook, LinkedIn, Google+ and Instagram;
Schedule personalized social media posts using a timeline feature;
Optimize your content with quick lists of tips for each post;
Share the title and permalinks of your posts when you publish them;
Analytics available to track the progress of your websites;
Multi-user plugin option so you can work with your team;
Suggested references for images, featured images and more;
Illustrate your ideas alongside old articles that you can link easily;
Drag-and-drop functionality for the editorial calendar for more flexibility;
Premium version available for more advanced features;
Allows you to promote your content via Twitter, Facebook, LinkedIn, Google+ and Instagram.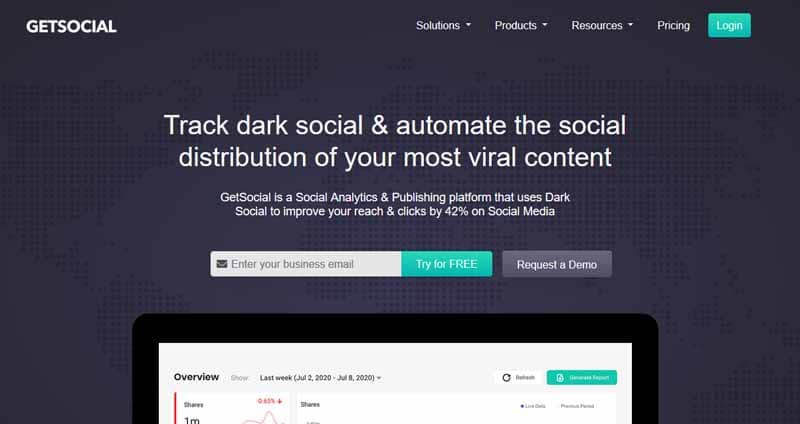 Another post automation tool, GetSocial.io is an amazing option for anyone looking to get a stable online presence.
It helps you increase traffic, social shares as well as conversions and sales. One of the best ways to gain traffic online is to use your social platforms to the fullest.
Also get amazing social share buttons with fantastic designs included. The plugin package contains 18 different tools that all help you promote and grow your business.
Summary of key features of GetSocial.io:
Fully responsive and amazingly designed social sharing buttons;
Does not affect the loading speed of the site in any way;
Real-time social analytics to help you keep track;
Virality alert so you know which posts are popular;
Easy social media automation on all popular social sites;
Variations of social sharing buttons.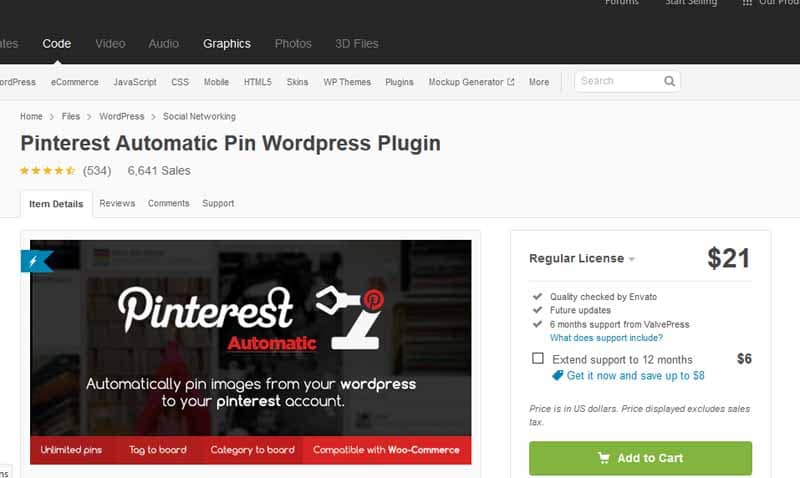 If your website is heavily image-based and you spend a lot of time pinning your images to Pinterest, look no further than the Pinterest Automatic Pin WordPress plugin.
This plugin automatically pins images from your posts on Pinterest once they are published. It can also pin images from old posts, keeping your images and posts alive while saving you time.
Highlights of the WordPress Pinterest Automatic Pin plugin include:
Pin an unlimited number of images;
Publish the selected image as a pin;
Pin full size images from thumbnails;
Schedule the display of pins;
Random spindle time intervals;
Automatically link pins to your posts;
WooCommerce support.
This plugin can be purchased from Codecanyon for $21, which includes free updates and six months of support.
Pros: Can automatically share an unlimited number of images from your site to Pinterest each time you post a new article.
Cons: If you also want to share your images on Instagram, you'll have to find another plugin that will do that for you.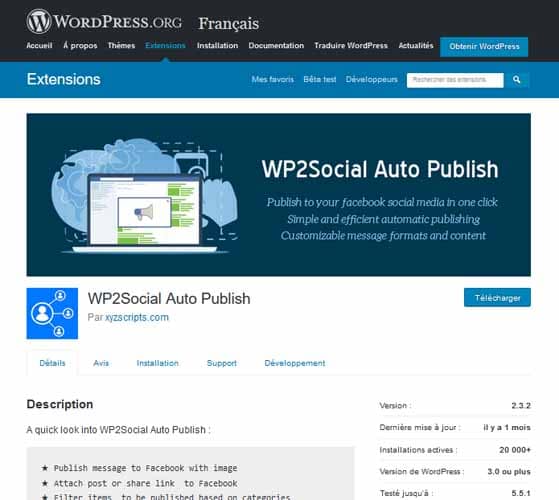 As its name suggests, this plugin allows you to automatically publish articles from your blog on Facebook.
So, if you want to publish your Facebook post with attached message, image or link, WP Facebook Auto Publish is your ultimate need.
This plugin also allows its users to filter the items they want to post based on post categories and custom post types.
It has a 4.8 star rating and over 20,000 active installs.
Let's take a look at some of the main features of WP Facebook Auto Publish:
It supports various mechanisms: From simple text message, text with image and link to your blog post;
Allows multiple types of filter settings options: Enable and disable post option on WordPress pages and filtering on custom post types and categories;
Offers various post formatting settings: Post title, description and excerpt, permalink, bog title, friendly user name, post ID and post date;
Provides customer support service.
Now you can post your blog or posts on Facebook profile page or any specific Facebook page with:
A message;
A picture ;
A link.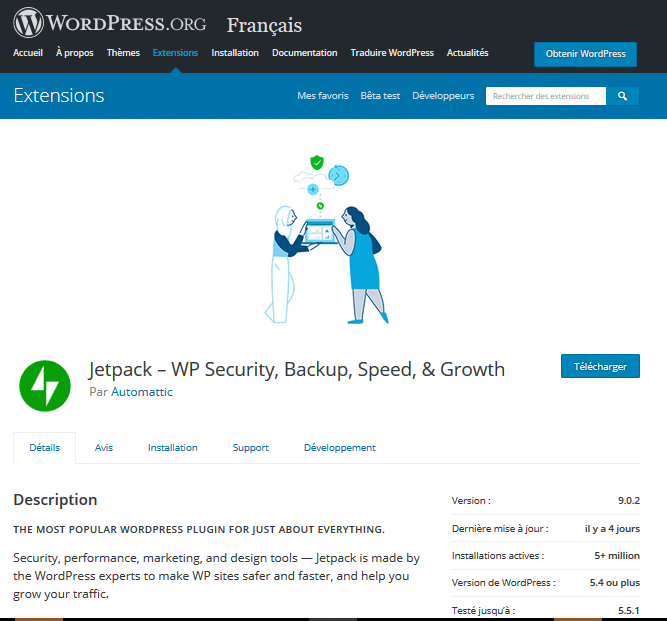 If you use WordPress, you've probably come across the Jetpack plugin. A household name to many bloggers who are already familiar with Jetpack.
It is a freemium plugin, and often comes pre-installed with WordPress. This makes it a great basic option if you don't have complex social media needs.
You can configure Jetpack to post to platforms such as:
Facebook;
Twitter;
LinkedIn (on the free version).
This extension is known to provide a number of additional features to the blog, improving different aspects.
Among these, the possibility of implementing publications with the automated sending of content to social networks.
Besides post automation, this unique plugin can do a lot for your site, and social media sharing is one of them.
Jetpack offers beautifully minimalist social sharing buttons that are widely used and look professional.
You can connect your social media accounts by visiting Jetpack > Settings > Sharing in your WordPress admin dashboard (after installing the plugin).
Press the "Connect" button and connect to any platform of your choice. You can also use this plugin to display social sharing buttons under your posts and pages.
Once you have activated and connected your WordPress account, all you need to do is activate the social sharing module and configure it for your site.
The Jetpack plugin is also a popular tool for adding various security and performance optimization features to your site.
What you might not know is that it offers a feature called Publicize, which allows you to automatically post to your social media accounts whenever you update your blog.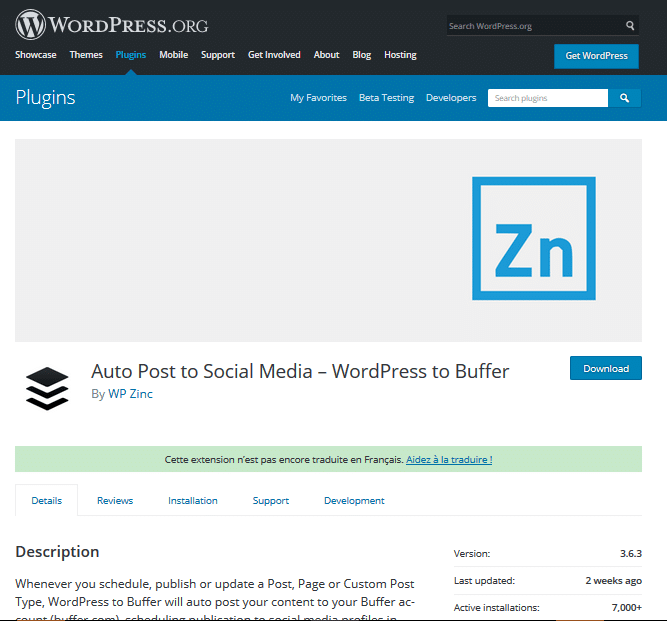 Another 'freemium' service, the WordPress to Buffer plugin offers slightly more advanced options than Jetpack.
Buffer is a social media scheduling service, and its WordPress plugin lets you connect social accounts directly to your WordPress posts and pages.
This plugin is exclusively for WordPress users who also have a Buffer account (an app that schedules social media posts for multiple accounts).
WP to Buffer automates the process of pushing a newly published article to the Buffer account.
Most social networks are supported with the basic free version, but if you want to post on Pinterest, you will need to upgrade to the paid "Pro" version.
You can launch your posts however you want, as this WordPress plugin sends account updates for publication.
The free version of this plugin allows you to post once per social media platform, each time you post a WordPress blog entry or page.
The free version of Buffer only allows 10 scheduled posts at a time, but a basic plan lets you schedule up to 100 posts at a time. You can also connect up to 8 social accounts with an upgraded plan.
The Pro version is very interesting.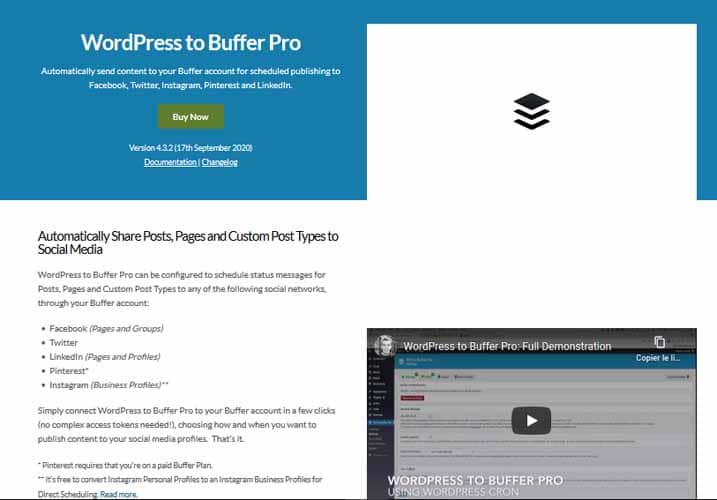 It gives you the ability to power specific steps such as:
Create customizable messages for each post type;
There are separate options for all social networks;
You have full control over the link images;
The possibility of activating the sharing of old messages;
Manage event-related content with start and end date.
The paid version lets you schedule multiple posts per platform and customize how your posts will look on each site. Pricing for this tier starts at $39 per year.
Here is an overview of its entire pricing plan: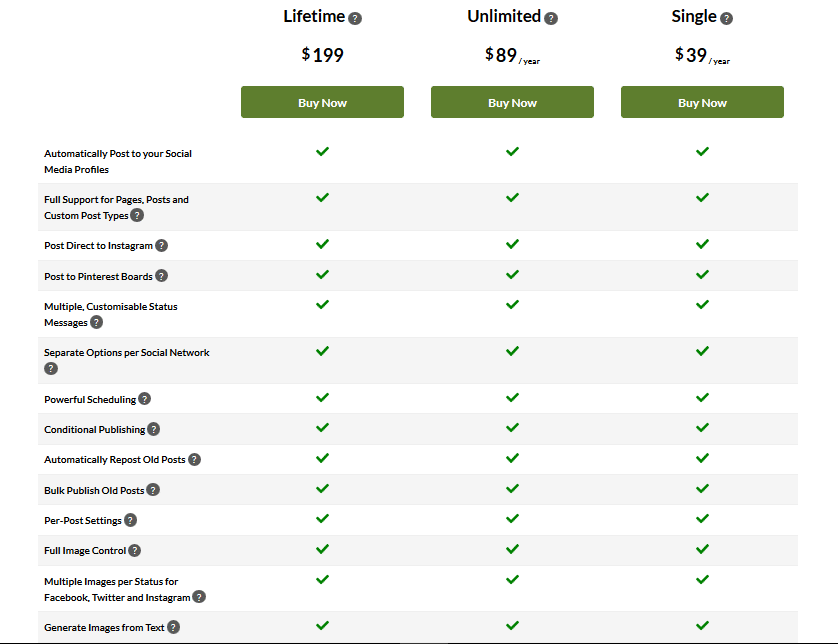 You can also upgrade your Buffer account, which you can do for $15 per month with the smaller plan.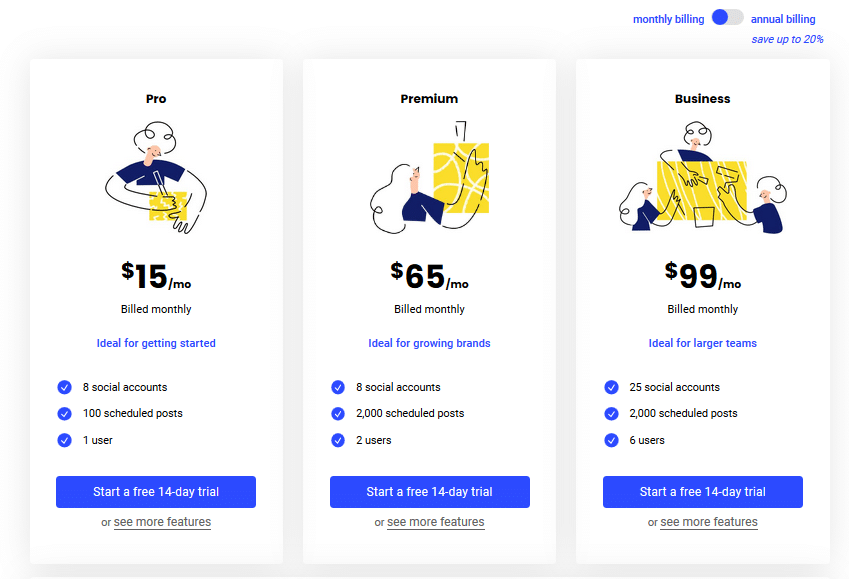 In short, if you already use Buffer to share your content on social networks, this integration can give your business a lot.
Either way, installing the WordPress to Buffer plugin is straightforward. You will also need to create a free Buffer account and connect your social channels.
Once the plugin is installed, you can connect your Buffer account in your dashboard and start scheduling posts.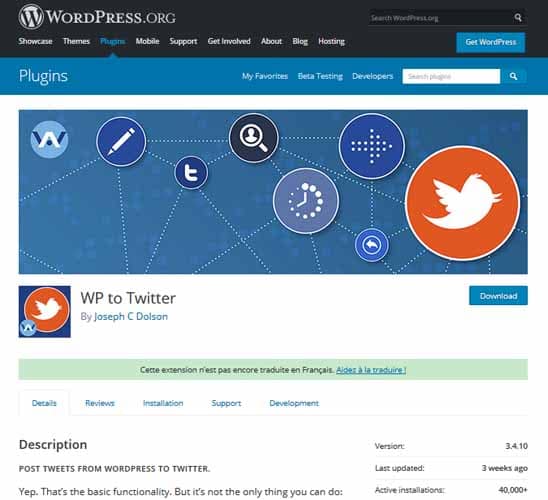 If your customers mostly hang out on Twitter, the WP to Twitter plugin might be a good fit for you.
As the name suggests, this plugin is for those who post to WordPress and then attach a notification about the new post to their Twitter account.
This WordPress plugin allows you to automate the sharing of your publications on Twitter after having published an article on your site.
Features of the free version of WP to Twitter include:
Automatic conversion of post tags to hashtags;
Theshorteningof URLs;
Alternate URLs used instead of post permalinks;
Display recent tweets on your site;
Support for Google Analytics.
A premium version of this plugin is also available: WP Tweets Pro.
Added extras include:
Twitter Offline;
Ability to delay or schedule Tweets;
Ability to automatically attach images to tweets;
Programmed management of tweets;
Upload images to Twitter;
Filter Tweets by category, tags or taxonomies;
Automatic scheduling of tweets for posting old messages.
If you really want to automate Twitter social media marketing, it's worth upgrading to the pro version.
The main draw here is the ability to post images to Twitter, as images attract more interaction and are therefore more likely to be clicked or shared.
WP Tweets Pro is only $49 for a one-year license or $99 for a permanent license, which will entitle you to all future plugin updates.
Pros: A serious option for sharing posts on Twitter that will save you time and hopefully increase your traffic from this popular social media network.
Cons: You have to upgrade to WP Tweets Pro if you want to share images, which is a liability for most people.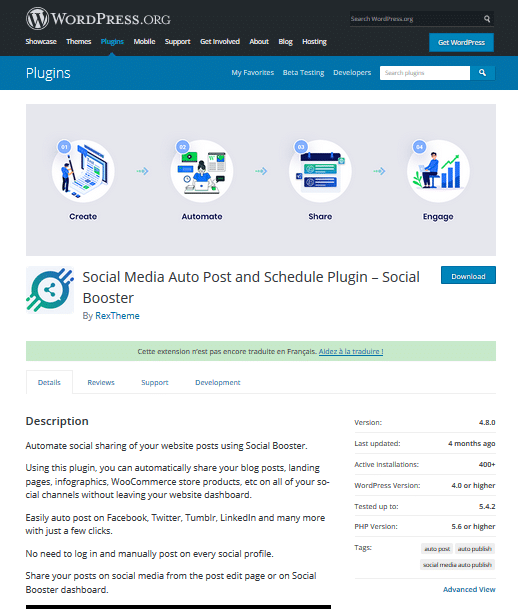 Social Booster is another auto poster and social media scheduler for WordPress that was only recently released, early 2018 to be more specific.
Similar to other plugins in this category, the main feature that Social Booster offers WordPress users is to automatically publish new or old blog posts to social media sites.
However, currently version 1.0.0 only supports automatic sharing to Facebook and Twitter. Rest assured, however, as the developers of Social Booster have claimed that an update will be released to support other platforms.
Finally, this is a free plugin and the documentation they have seems really simple and easy to follow, making it an easy to use plugin for everyone.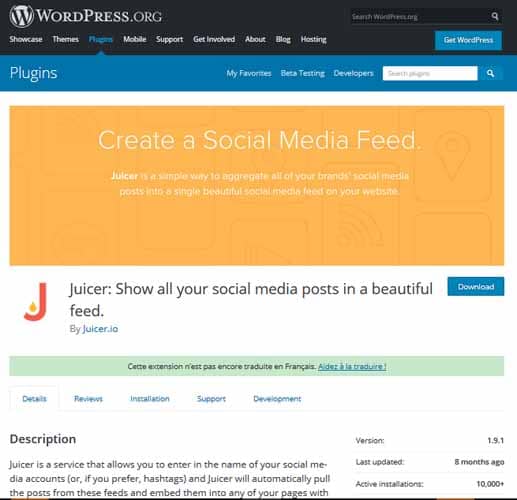 Juicer is a WordPress plugin that when installed will consolidate all your social media posts into a single feed for display on your website.
Once configured, it will automatically update your social media feed on your site with new comments and posts.
This helps integrate your website with your social media channels and encourages your site visitors to interact with your social media accounts.
The main features of Juicer include:
A beautiful feed with posts from all social media accounts;
Filters to eliminate and approve content;
Sensitive ;
Custom CSS can therefore be adapted to your brand;
Advanced analysis.
There is a free version of Juicer, but that will display their branding on your site and only allow you to integrate one social media channel.
For just $19 per month, you can upgrade to the paid version. This will removethe watermark. Additionally, you can stream content from five different social media platforms.
With this plan, your feed is updated every hour. However, if you want new posts to be pulled from social media and added to your website feed every 10 minutes, you will need to opt for the premium plan which costs $99 per month.
This plan supports up to 15 social media profiles and will let you integrate 3 streams. You will also have access to analytics data so that you can analyze your social media engagement in detail.
Benefits: Keeps your website automatically updated with news, posts and comments from your social media accounts. Increases social engagement and interaction between website and social media platforms.
Cons: If you want to include more than 5 social media sites on your feed or access analytics data, you'll have to upgrade to the expensive premium plan.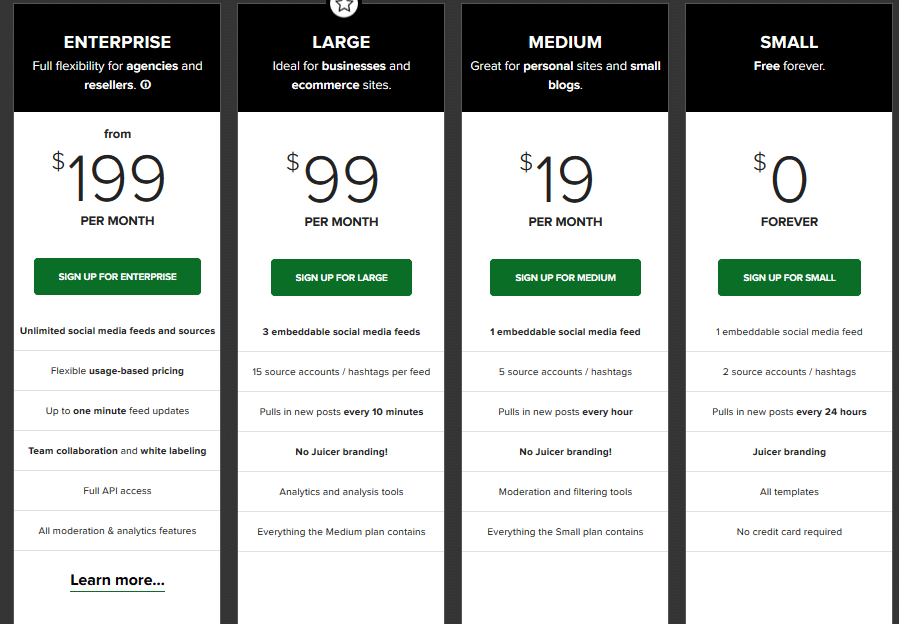 It is true that the premium offers are a little expensive, but it is really worth it compared to the services rendered.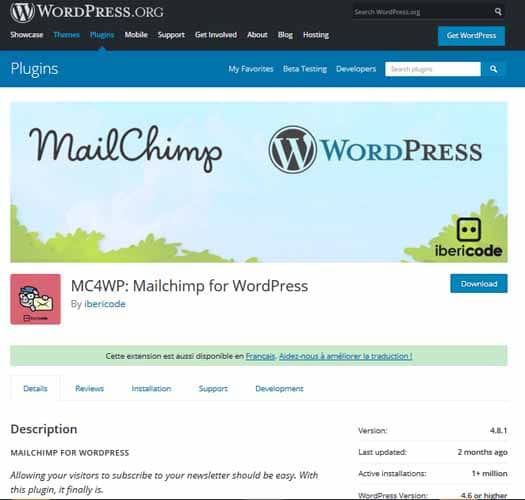 MailChimp Social is a solid free plugin for those just looking to share on Facebook and Twitter.
With this plugin, you even have the option of using multiple accounts.
The only big limitation here is that it doesn't integrate with any other social media service.
There is a premium version available which adds several AJAX forms:
A 360 e-commerce integration;
Email notifications;
Additional options for styling forms and detailed statistics.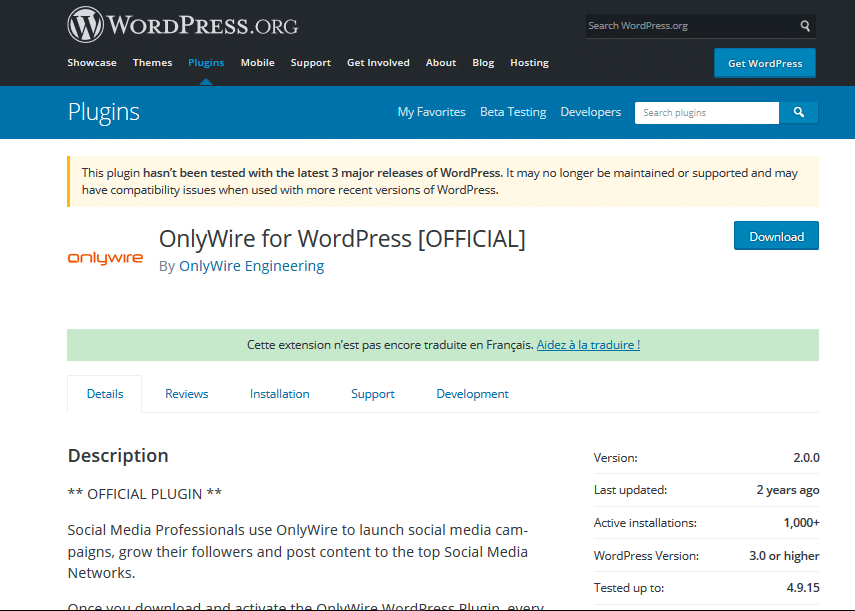 OnlyWire integrates with your site's RSS feed to automatically convert its entries into social media posts with attached accounts. The free version of the plugin, however, only supports four social media accounts.
You'll have to pay a small monthly fee to add support for 50 social media accounts and three different RSS feeds.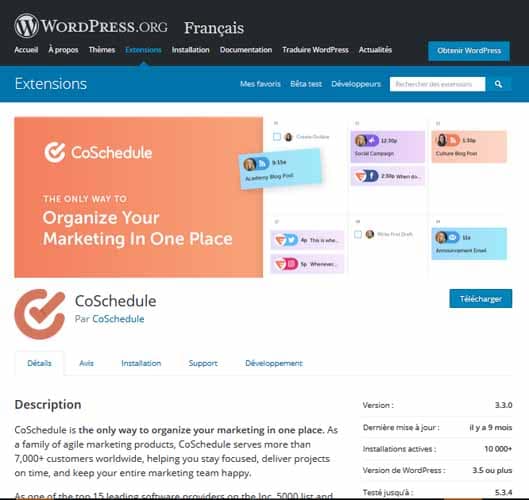 CoSchedule is an editorial calendar that lets you organize both your blog and social media posts in one place.
Once you enter the information, posts are automatically sent to the social media platforms of your choice, on the days and times you select.
The calendar can be easily customized with color coding and drag and drop options.
It saves you countless hours and allows you to organize all your social networks in one go. All of this can also be organized from your WordPress dashboard.
CoSchedule offers many social networks on which you can share your publications:
Twitter;
LinkedIn;
Google+;
Buffer;
tumblr;
Pinterest.
They also give you access to detailed analytics reports of all your social media profiles.
CoSchedule highlights include:
Lightweight WordPress plugin that integrates with online platform;
All-in-one social media posting and content planning solution;
Drag and drop social calendar;
Automated social posting;
Plan social media while you blog;
Team workflow management;
Two minute installation.
There are nine Coschedule pricing packages to choose from, depending on how many people you work on your website and now how many social networks you want to connect to.
The most basic plan starts at just $14 per month, if you pay annually. All plans come with a 14-day free trial and can be canceled at any time.
Takeaways: Easy to install, configure and use. Saves you time while organizing and increasing your social media sharing.
Cons: To link to more than 5 social profiles, you will need to upgrade to at least the $30 per month plan.
Price: It depends on your payment frequency.
Starting at $14 per month, if you pay annually (20% off monthly payment). Here's an illustration: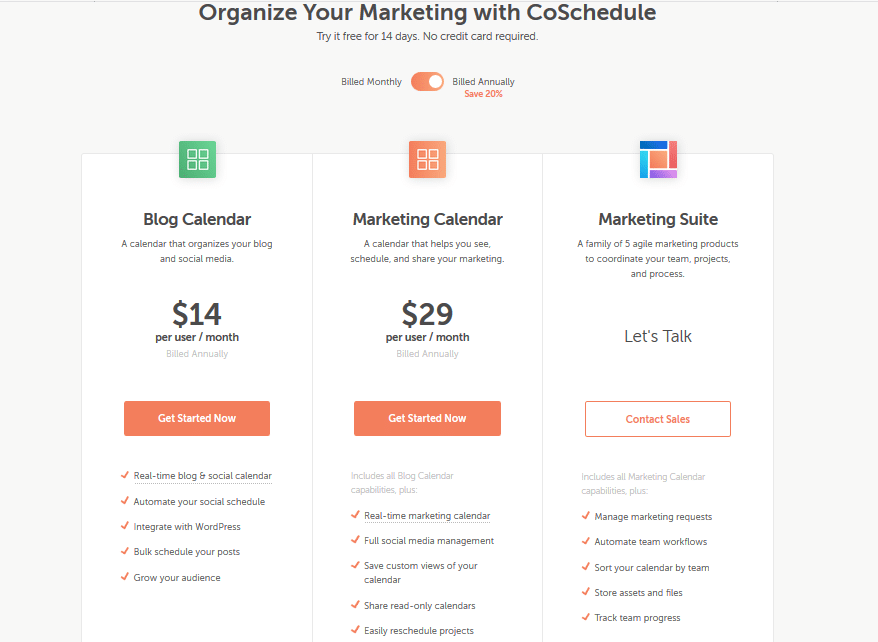 Starting at $19 per month, if you pay monthly. Here is an illustration:
I recommend that you opt for the annual payment if you wish to upgrade to the paid plan.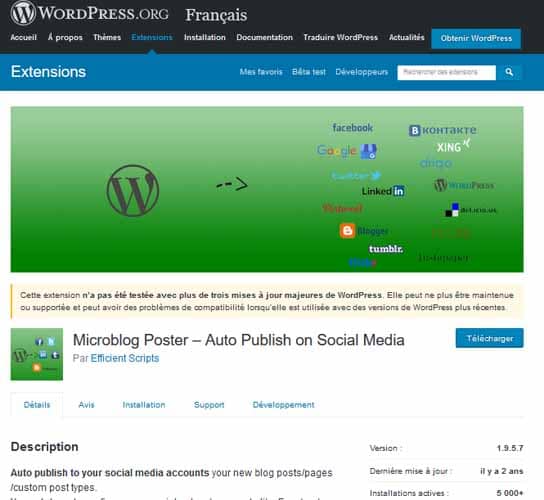 This plugin allows you to automatically publish your new posts on social networks and reshare your old ones.
Also, if you have multiple accounts on the same social network, you can use them all.
For example, you can connect multiple accounts for:
Facebook;
Twitter;
LinkedIn;
tumblr.
Also, you can filter posts by categories and track logs to monitor the auto-posting process.
Additionally, Microblog Poster works on the WordPress multisite if you enable for each sub-blog.
MicroBlog Post links to almost all types of social media accounts.
It is also possible to schedule social media posts of content that has already been published. Most impressively, however, is that it's totally free!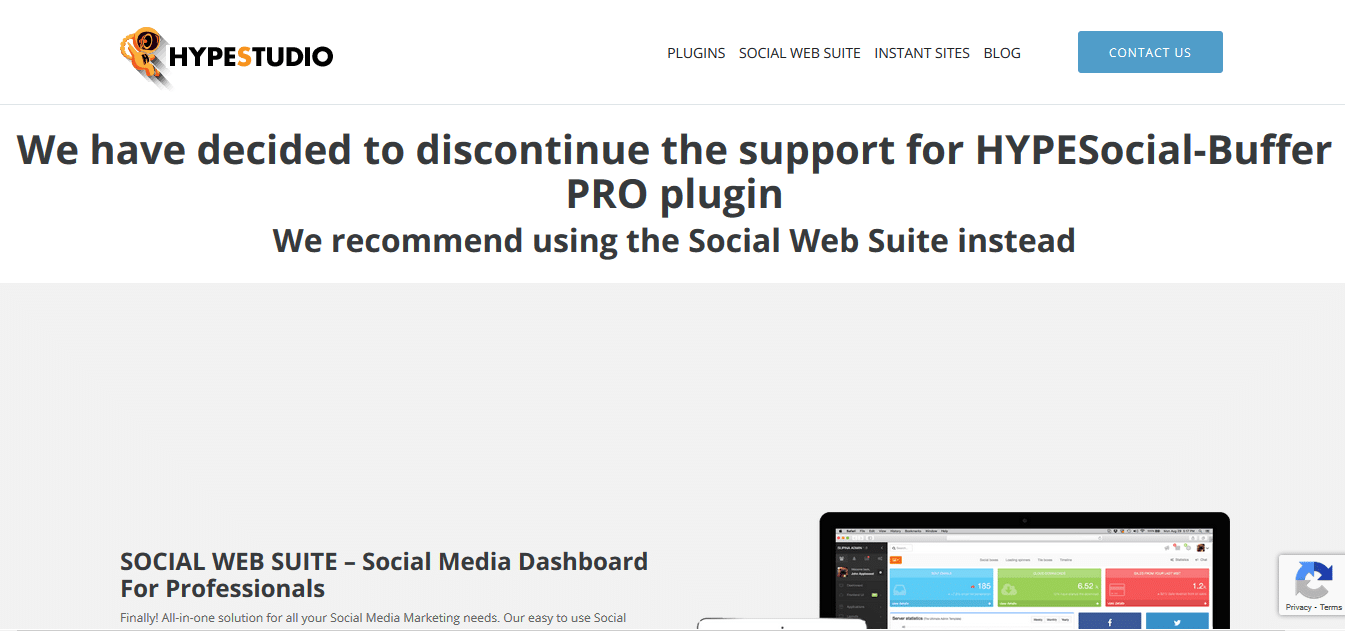 HYPESocial Buffer Pro is one of the best plugins that allows users to automate their social media sharing.
The plugin implements a panel from which users can manage all their post shares from within WordPress.
After connecting your WordPress site to this plugin, it allows you to schedule your posts and edit them if you wish.
Users can save a lot of time and effort on social media promotions by installing the HYPESocial plugin.
Not only can you share posts, but it also allows you to promote pages and custom post types.
The plugin seamlessly integrates with all major social media platforms including:
Facebook;
Twitter;
Google+;
LinkedIn;
Pinterest.
Here is a list of some of the top notch features you will get with HYPESocial:
Ability to promote posts on all major social networks;
Possibility of publishing new and old content at the same time;
Offers personalized scheduling for new and old content;
Supports posts, pages, and custom post types;
Custom programming available for individual messages;
Allows personal messages, hashtags and message structure options;
Built-in URL shortening options;
Offers an automatic image resizing service, transforming all presented images to the ideal size for each social network;
Offers a global time calculator that allows you to post at optimal times for international audiences.
Chapter 3: How to use tools for social media automation?
In this chapter you will learn:
The basics of using tools to support social media automation;
The Benefits of Social Media Marketing Automation.
3.1. Understand the basics of using tools to support social media automation
It's true that every social media channel is different. However, there are a few best practices that apply no matter which social media channel you choose, especially when it comes to automating your social media campaigns.
Here are 15 social media automation best practices.
3.1.1. Keep a steady queue of posts
Brands without a dedicated social media team can struggle to post regularly if marketers find themselves juggling multiple responsibilities.
Social media automation lets you download your content calendar so you can focus on other tasks.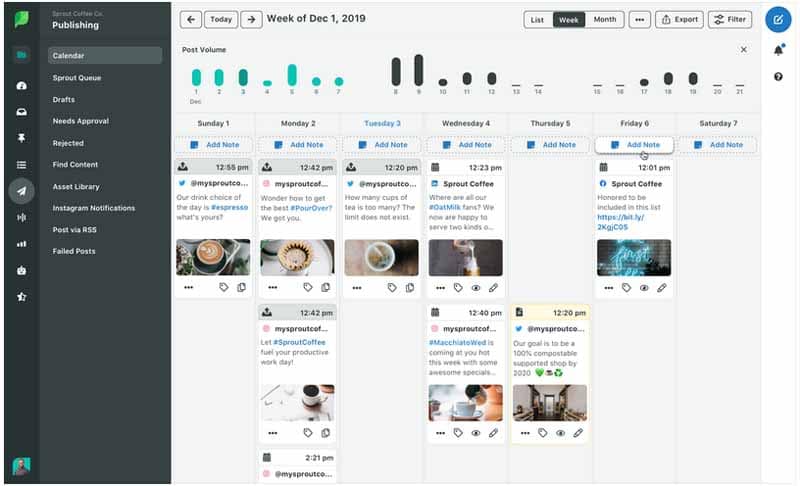 Source : Sproutsocial
Also, if you've gone on vacation or want to post articles outside office hours, download the articles and schedule the post dates days, weeks, or months in advance (but not too advisable ).
3.1.2. Always use a custom title
It's very tempting to just schedule a post on different social media channels using a single title. After all, it is the same content. However, it is these small details that your target audience appreciates the most.
Taking a few seconds to change the titles and message of your posts to match the style of a specific social media outlet makes them even more engaging. This encourages your target audience in every social media channel to engage with you.
Additionally, if you plan to promote a post several times a day or week, changing the title and customizing the message helps keep your content fresh with your target audience.
However, ensure that the published content is accompanied by a catchy title.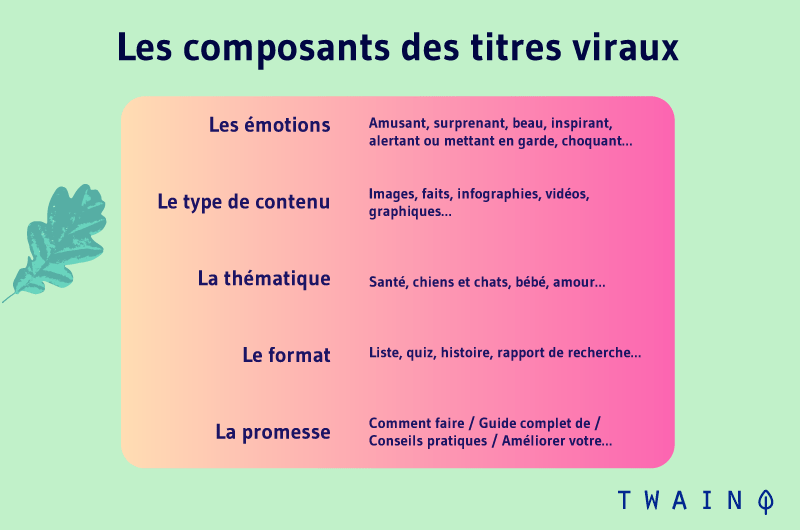 3.1.3. Beware of time zones and post at the right time
Publishing and scheduling social posts on automation tools can be tricky for global marketing teams.
Make sure to configure the correct time zones for your automation tools and also make sure to use the correct time zone when scheduling posts in advance.
Experiment with different times for different types of content before following a standard pattern when it comes to setting your content's publishing time.
It's also important to reach your audience with the right message at the right time. Follow the automation tool's analytics to find the best time to release each type of format.
If you want to increase engagement on your social accounts, it's important to first understand when your audience is most active.
Posting content within this time window will increase the likelihood of it being seen and shared.
One of the things to consider in this regard is the demographic information of your audience. This is especially relevant if your audience is in different time zones.
3.1.4. Diversify Your Content
Even if you focus on sites like Youtube that only allow video uploads, you still need to diversify your content.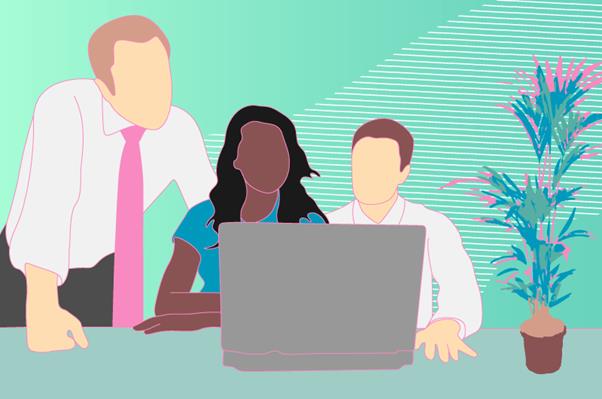 This way you offer something new and different to your target audience.
3.1.5. Set a time to engage
If you don't know, engagement is one of the things you should NEVER AUTOMATE.
That said, you'll also need to strike a balance to make sure you don't take too long to engage with your audience.
Don't schedule more than an hour a day to respond to comments and messages left by followers and visitors, even if you have someone on your marketing team who does.
It's a way to make them loyal to your startup, because they feel appreciated.
3.1.6. Always check your progress
As with any marketing strategy, you need to keep a close eye to see how your campaign is going, even if it's running on autopilot.
Are you getting closer to your set goals?
Otherwise, stop the automated tasks that you have planned and scheduled, evaluate and make the necessary improvements.
3.1.7. Follow the 5-3-2 Principle for Brand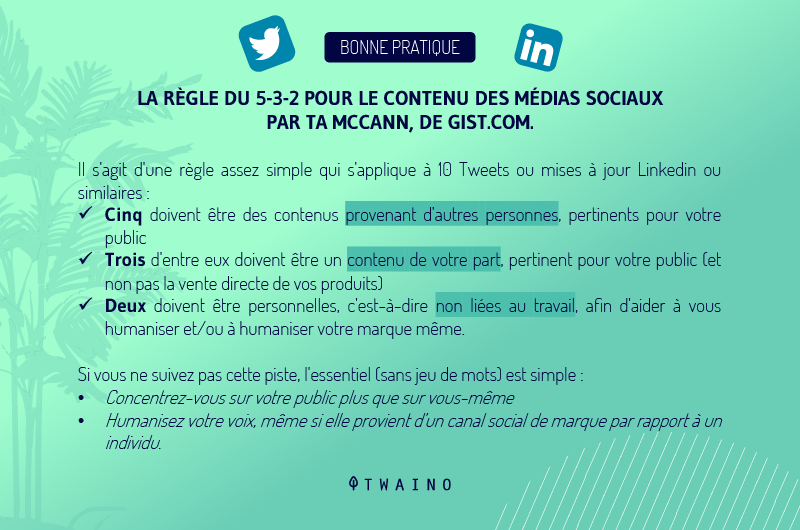 Awareness Put simply, the 5-3-2 Principle teaches that out of 10 posts you post to your social media accounts:
5 must be relevant from influencers and reputable sites;
3 must be original content that you have published and which does not promote anything;
2 must be funny or personal messages.
Now you might be wondering: How does sharing more content from other sources help promote your brand?
Well, for starters, providing curated content means you're able to fill your accounts with valuable content while you're still creating your site's blog with your own original content.
Second, it follows the old adage, "tell me who your friends are, and I'll tell you who you are." By curating valuable content from key influencers in your niche, you indirectly show your target audience the quality and value that your brand and product can bring to them.
Last, but definitely not least, it opens the door for you to connect and engage with influencers in your niche. Mentioning them in the message you include in your curated post will alert them. Eventually, they will take notice and may even switch to your account.
3.1.8. Promote products with the 4-1-1 principle
This is the principle you will need to follow to make sure you don't turn off your followers by sounding too commercial with your posts.
Initially, this principle was designed for Twitter.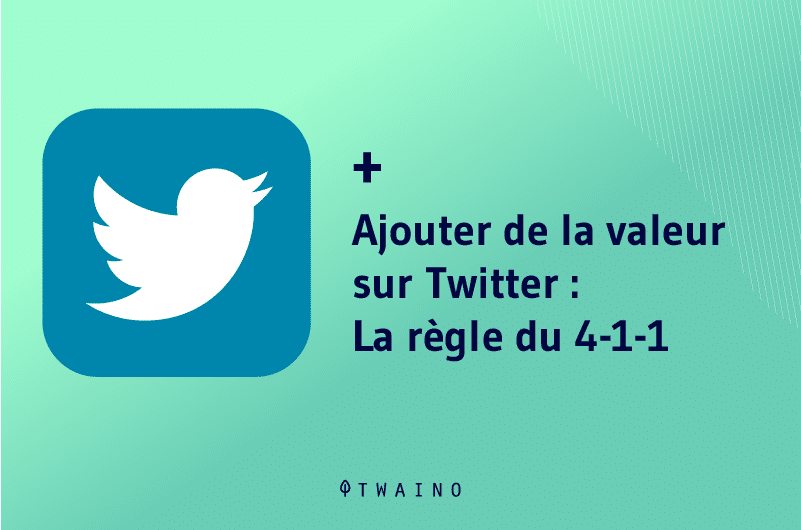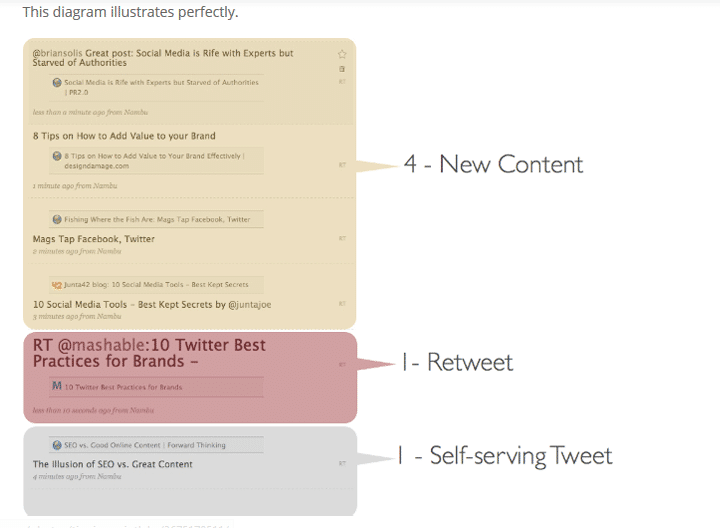 However, I have found it works on other social media sites as well.
To use this principle, ensure that for every 6 social media posts:
4 must be fresh and original content;
1 must be an organized publication;
1 must be a self-promotional article.
3.1.9. Constantly monitor your automation tool
Although automation reduces human effort, eliminating human involvement is not a good practice for social media campaigns.
Continuously monitor your automation tool process to ensure seamless engagement with your prospects and content analysis.
This helps optimize your current process with the best results from previous campaigns.
3.1.10. Keeping up with updates to automation tools
Social automation platforms are constantly being upgraded based on changing requirements and social behaviors.
New features are continually being added to platforms, with changes in current functionality and user interfaces.
Therefore, you should be aware of the upgrades provided by your social automation tool and make the most of the new features.
3.1.11. Optimize campaigns with reports and analytics
Publishing and scheduling content on your social platforms are key features provided by social automation tools.
But using your tool to optimize the performance of your social campaigns is also important.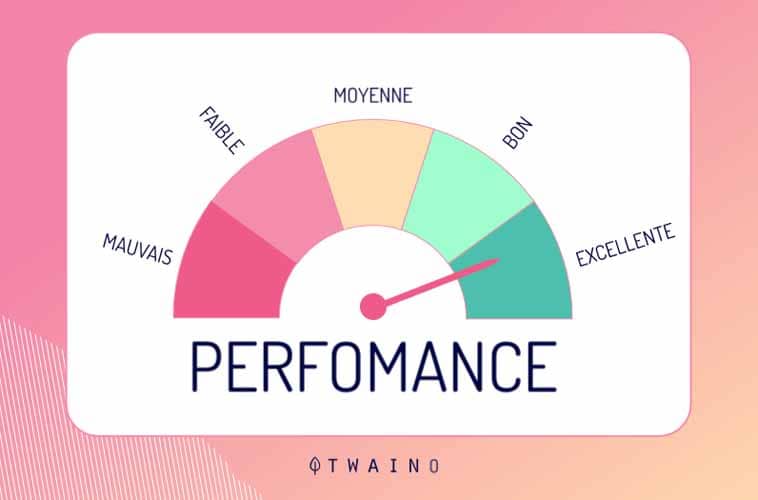 Be sure to create detailed reports to measure the performance of your shared content based on engagements and awareness.
Use this data to tweak your future social campaigns for better results.
3.1.12. Understanding the Styles and Features of Each Social Network
Different social media sites cater to a specific segment of your target audience.
For example, LinkedIn caters to executives and business users.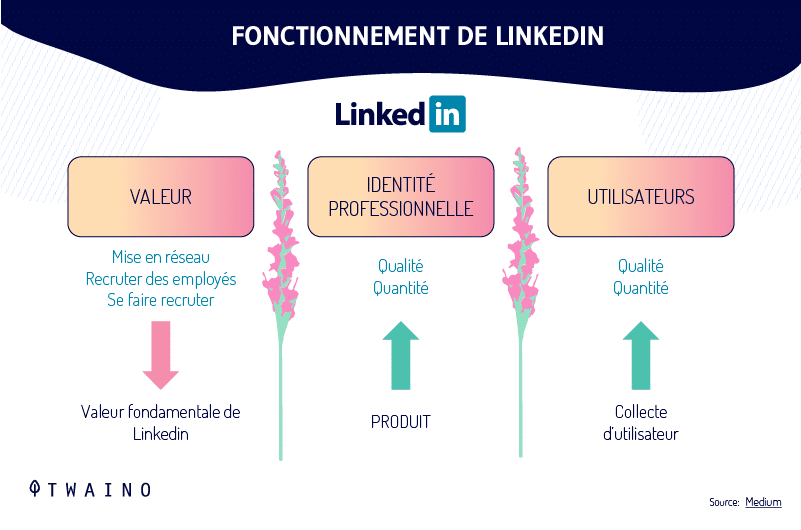 Instagram, on the other hand, is made for those who prefer visual content. The image seems to be the most used.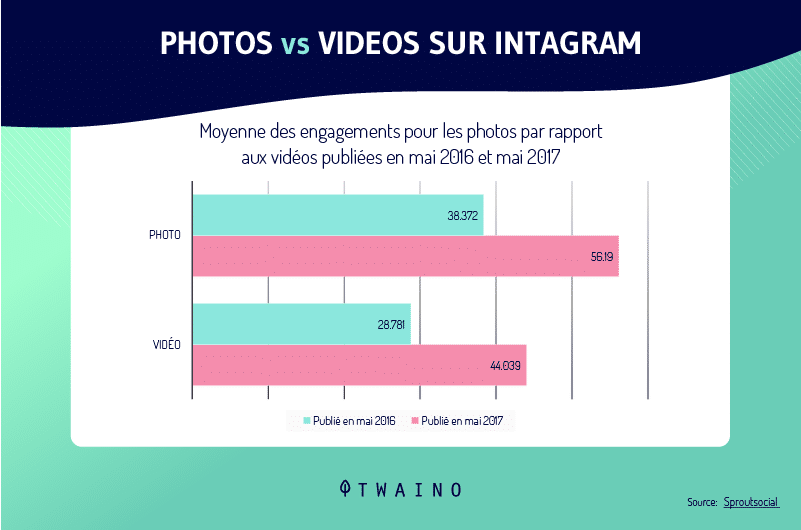 The different features that each of these social media offers you to use are those designed to delight their followers.
Learning these features and understanding the style of each social media channel you use can help you develop the right content and messaging to get the best results.
3.1.13. Don't Plan Too Far Ahead
One of the biggest mistakes I've seen with marketers using social media marketing automation is that they tend to plan things too far inadvance.
Social planning has made life easier for marketers with future social content planning. But planning too far in advance is not a good practice given the short lifespan of trends and buzzwords.
While this practice might seem like a good idea because you have more time to focus on other aspects of your business, it can also potentially cause several issues.
First, breaking news and studies published between now and when a piece of content is due to be published can render it obsolete.
Also, if you set things up too far in advance, you can forget about posts you've already shared. This means that you run the risk of duplicating recently published articles.
Social media is about being available in real time and making the most of popular culture references, current social issues, and technology trends.
Therefore, make sure to schedule your posts on a weekly basis.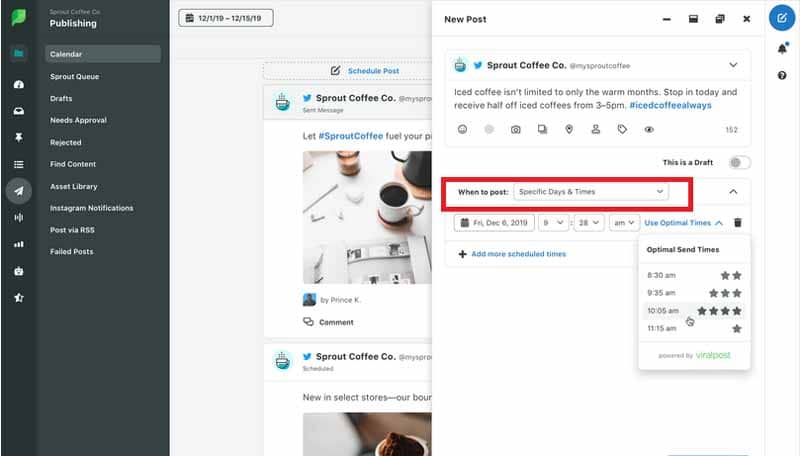 Source : Sproutsocial
, be sure to always leave room for timely updates when scheduling posts in advance. This will keep all of your posts timely and up-to-date.
3.1.14. Set up automatic customer replies using chatbots
Another way to use social media automation tools is to create chatbots.
Chatbots can be used with sites like Facebook Messenger to streamline your marketing, provide customer support, and improve customer experience.
For example, you can create auto-responses or suggested answers to customer questions or comments. When a customer asks for your hours, for example, your chatbot can respond automatically.
Additionally, you can use a chatbot to let customers know you'll get back to them in a certain amount of time and provide them with resources.
Ultimately, a social media chatbot should help customers with small issues, but larger issues come down to a human.
3.1.15. Use Analytics
Once you've successfully established a stable presence on your chosen social media platforms, it's time to measure the performance of your accounts.
Are they bringing you closer to the goal you have set for your business?
There are several social media analytics tools that allow you to measure the performance of your posts.
While a post's view count is a good indicator of your reach, it doesn't make sense to pay attention to it if you're really looking for more sales.
So be clear about what metrics are important to you in relation to your business goals.
The metrics you choose to track may vary depending on the goal of your efforts, but can broadly be categorized into four categories:
Consumption metric;
Sharing measures;
Lead generation metrics;
Sales Metrics.
Using analytics helps you understand what works and what doesn't for your business.
It gives you valuable knowledge that can be used to improve your social media marketing strategy.
Now let's move on to the penultimate step, which consists of writing the content that will be published. This is what we will see in the next chapter.
Chapter 4: 5 best practices for posting on social media
For your content to attract users' attention and go viral on social networks, you must meet certain essential criteria.
Here they are:
What are you going to talk about and what is your main target;
Development of an optimal content plan;
The suitable size for images on each social network;
Featured images on WordPress;
Finally publishing.
4.1. What is the object and target of the content?
Having a blog or site and waiting for it to grow on its own without outside help can be frustrating.
Even if you're a talented writer, getting your content out on social media is essential to building the widest audience possible.
You should have a fixed idea of ​​the content you want to share. Most importantly, the content should be crafted directly targeting the target audience with strong arguments.
Since images (even videos in fact) are the real catalyst for attention, on social networks you have to be very careful about their choice and their packaging.
4.2. Create an optimal content
plan A balanced content plan should look like this: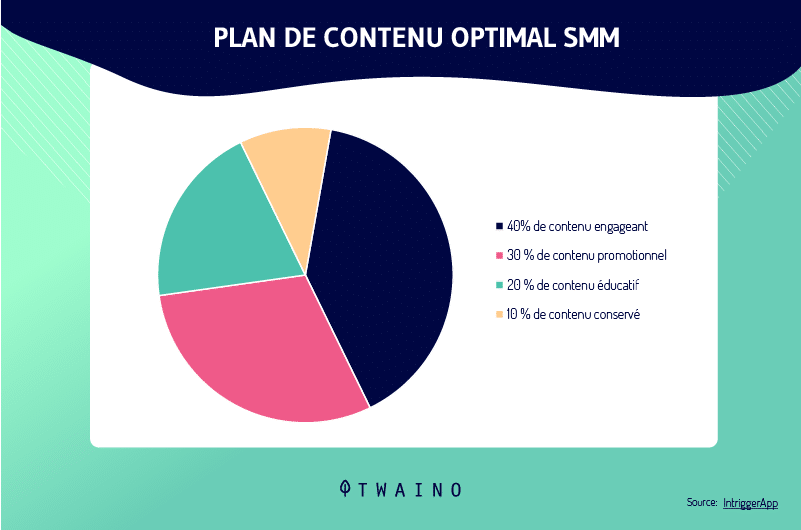 4.2.1. Engagement
Content Engagement content should make up about 40% of your content. This type of content links to statistics, opinion polls, quizzes, motivational quotes, etc.
It takes up most of the pie because it's the content that people share, like, and tag one after another. When done effectively, it elicits an emotional response.
This is therefore the most important type of content you will publish. It should be visually stunning, well-written, and reach the audience at the right time.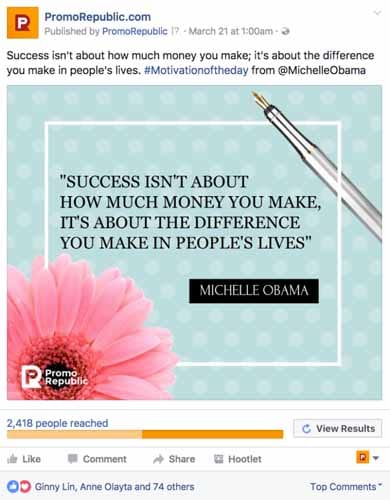 Source : Sharp Spring
4.2.2. Promotional content Promotional
content represents about 30% of the total content. This includes:
Discounts;
Special offers;
Company news, etc.
While communicating this content to social audiences is important, they may optout quickly if they see too much promotional content and not enough content that provides value to them.
4.2.3. Educational content
Social marketers often try to avoid using this content on their web pages. They think blog posts are enough to educate their audience and usually don't have enough time to write longer educational posts.
Usually, curated content takes the place of educational content, which is not ideal. First, the benefits of posting other people's links may be limited.
And if you don't like content and post it simply because it's "educational," know that you're not just doing your audience a favor, but your brand as well.
Also, if you don't like the content, your audience probably won't. So you are most likely to get the least amount of traffic and engagement.
Who says blog posts are the only educational content available?
Any type of informative visual that can provide useful information is very informative! Consider those:
Advice;
Lists;
Infographics;
Statistics ;
And graphics.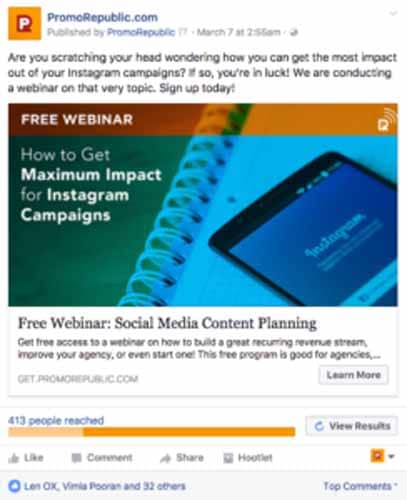 Source : Sharp Spring
4.2.4. Organized Content
Yes, you only need to organize 10% of your entire content plan. Content planning can help fill gaps in the content calendar while increasing your social media focus.
When your current audience likes, comments, and shares your content, it will spread and expand the range of potential new customers.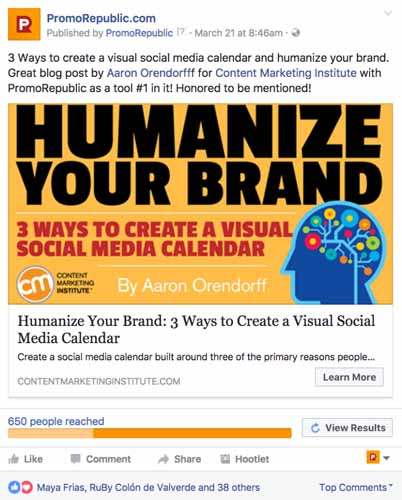 Source : Sharp Spring
content connects with other thought leaders and establishes you as a thought leader in your industry. Make sure you always opt for content that your social audience wants to read. Otherwise it will just be white noise.
4.3. The size of images on social networks
A search on the dimensions that images must have to be shared on social networks produces a multitude of results.
Many of them are in more or less complete tables, and especially in the most recent ones they are presented in the form of infographics.
One of the articles I liked the most was Jessica Tiao's "Social Media Image Sizes – A Quick Reference Guide for 2017" on The Daily Egg.
This is a pretty comprehensive post and I found in one place all the metrics I need for social media shared images i.e. featured images in your WordPress post that will become then the previews of the articles.
Here are the pixel dimensions of four famous social networks:
Facebook: 1200 X 630: it is resized to 470px in width and 246 in height, cutting from top to bottom, which does not fit;
Source : Crazyegg
Source : Crazyegg
LinkedIn: 1200 X 630: same measurements as Facebook, it is not cropped, but scaled proportionally like Twitter;
Source : Crazyegg
Instagram: 1080×1080, 1080×1350, 1080×566; three possibilities, but requires a separate discussion, because the text of the article does not automatically follow the photo.
Source : Crazyegg
Next, let's move on to featured images on WordPress.
4.4. Featured Images on WordPress
WordPress uses an image (Featured Image) as a preview of articles which, thanks to Open Graph, is then used by social networks for sharing.
Thanks to this Open Graph technology, the articles are presented while retaining:
The title;
A summary ;
A preview (an image);
Data on the author;
The date.
This information is taken from the original article, but can be manipulated to make its presentation more effective.
The final size of the image featured on the blog changes depending on the theme and is often not very large.
However, I recommend that the starting image be large enough to be able to resize it without problem. For example, at least 2400 X 1600 pixels.
To load a featured image, simply adjust it by clicking on the appropriate area of ​​the article editor usually at the bottom right. In some themes, it is possible to use a video instead of an image.
You must then install Yoast SEO on WordPress. The well-known plugin for optimization, as it has specific tools for sharing articles on social networks that are quite effective.
To resize images, you have at least three possibilities: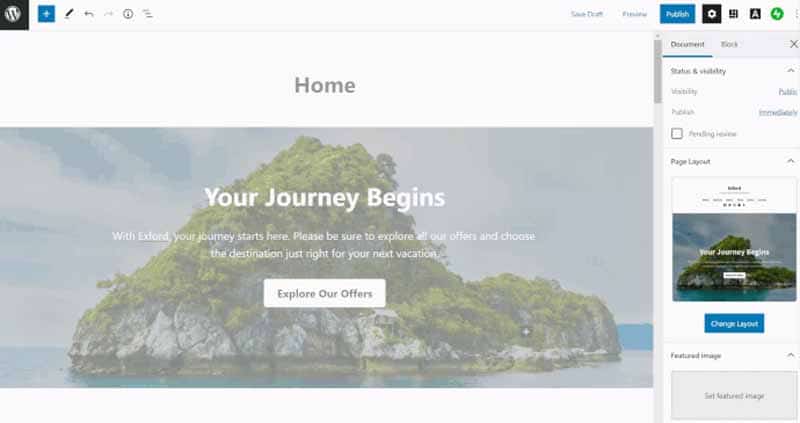 This is the fastest solution. After loading the highlighted image, you need to adjust it with the scaling and cropping tools until you get the size you need.
4.4.2. Image editor like PhotoShop or Gimp
Photoshop is the best known editing software and industry standard.
Above all, it allows you to work on layers, so that you can also superimpose on your selected image:
Text;
Logos;
Signatures for photos, etc.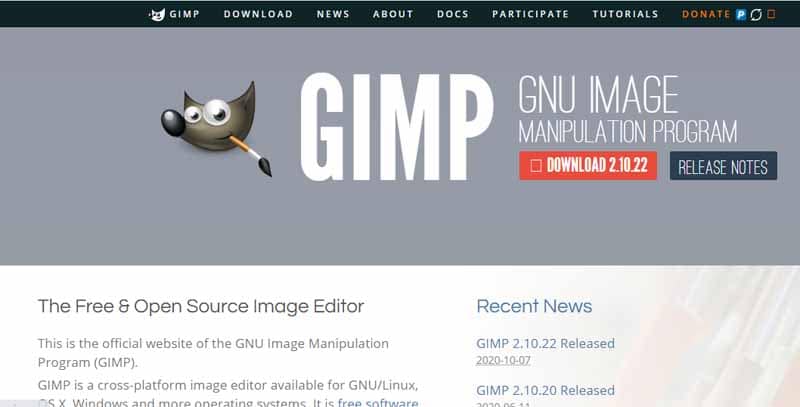 Alternatively, you can use GIMP which is free and similar, although it has some limitations.
InDesign lets you create real illustrations with:
Graphics;
Pictures ;
Texts that better represent the subject.
Here's what its interface looks like:

Alternatively, you can use Corel Draw, although it is necessary to create templates of the appropriate size for each social network and then export them in JPEG or PNG format.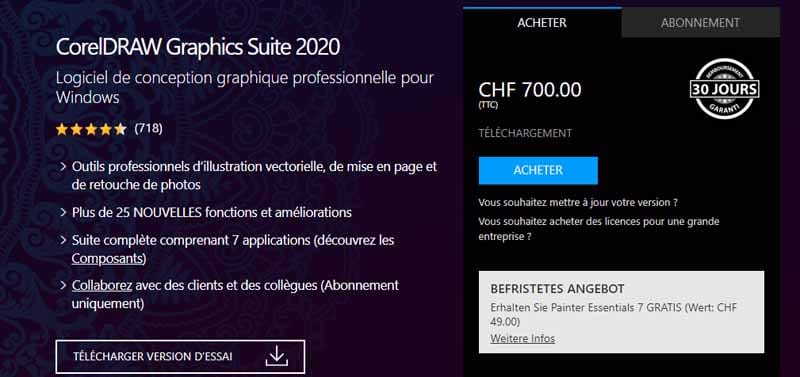 After all these steps, it's time to start publishing.
4.5. Publication
Once the images are ready, the articles can be published.
The completeness and quality of content affects the positioning of sites on Google. Adapting preview images has therefore become part of my checklist before publishing each article.
Nevertheless, if you are looking to know all the techniques to write content that will grab the attention of users, you can take a look at this guide.
Now that you know the best automatic social media posting WordPress plugins, how about discovering the best social media plugins that can improve the results of your digital strategy and your website?
Before I end this guide, I'd like to take a moment to tell you about a few very important ones.
Chapter 5: 16 Best WordPress Social Media Plugins
A good WordPress social media plugin allows visitors to interact with you on social media. It also helps social media followers to convert on your website.
Consider this example: You have written and published a great blog post. A reader likes your post and wants to share it with their friends on social media. How can he do it?
Without the proper tools, the person would have to copy your blog link, access the social platform, log in, and manually paste the link before sharing it.
They might get distracted and forget to share your post or just decide not to.
WordPress social media plugins can make it easy for website visitors to share with a single click.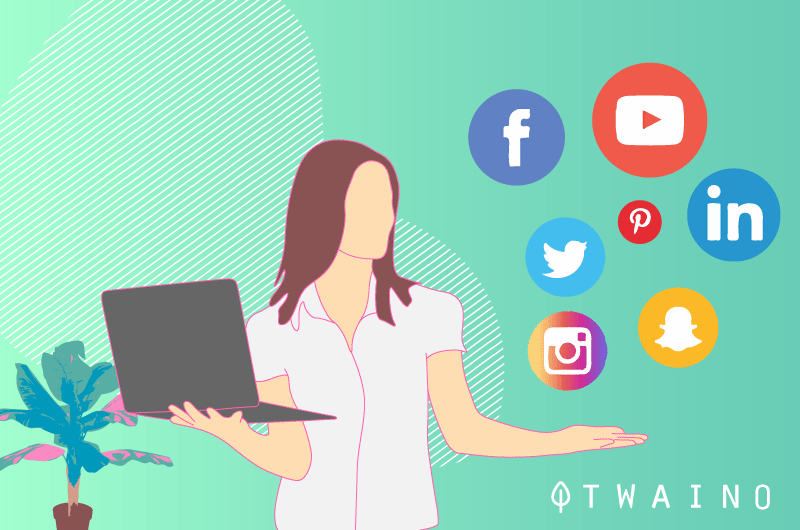 This is just one example of one of the reasons why you should install a social media plugin on your WordPress site.
5.1. The 16 Best Social Media WordPress Plugins
Let's take a look at some of the best social media plugins for a WordPress site.5.1.1. Social Locker for WordPress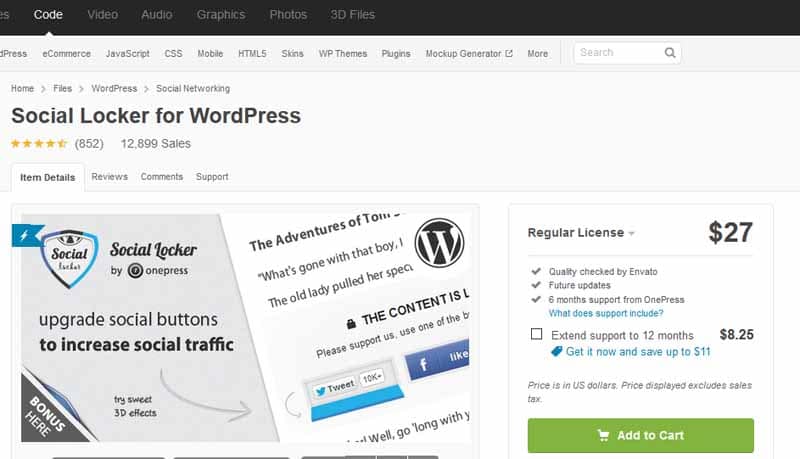 Social Locker is definitely one of the favorite social media WordPress plugins for many users. The whole concept behind how this plugin works is very enticing.
Just adding social sharing icons to your website doesn't necessarily give people a reason to follow you or share your content. You can increase these chances by installing this plugin.
This is because Social Locker limits your premium content. For example, let's say you have an ebook on your website. Instead of charging for downloads, you use social media engagement as your currency. If someone follows, likes, or shares content on your website, the ebook is unlocked.
For those of you who normally charge for different types of content on your website and don't want to give it away for free, you can use these social engagements to generate discounts on that content.
With Social Locker, you can choose to gift something if a user shares your content.
This plugin helps you drive social media traffic while simultaneously gaining quality followers.
It's a great way to generate new leads and drive conversions through social media integration on your website.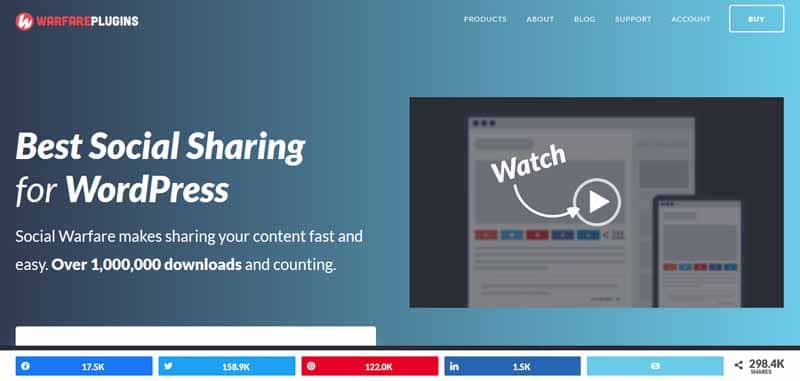 Social Warfare is considered one of the best WordPress social media plugins because it is so simple. Other plugins have a reputation for slowing down your website, but that shouldn't happen with Social Warfare.
This plugin is designed to increase shares by adding social sharing icons to your website. With it, you can add buttons for the most popular social media networks, including:
Facebook;
LinkedIn;
Twitter;
Pinterest.
If you upgrade to Social Warfare Pro, you will have access to share buttons for other platforms such as:
Reddit;
WhatsApp ;
Buffer;
tumblr;
pockets, etc
Social Warfare also lets you choose exactly where you want to place the share buttons.
You can add them:
Above your content;
Below your content;
In these two locations;
Or place them manually on your pages.
This plugin also offers floating share icons. So when a user scrolls through your site, the share buttons remain visible at all times.
Social Warfare allows you to track your results with UTM parameters. You can view analytics to see how your share icons are performing so you can modify them, if needed.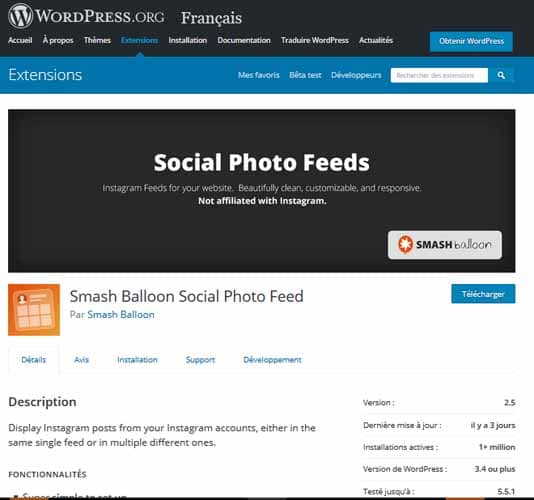 As the name suggests, the Instagram Feed WordPress plugin lets you share your Instagram content directly on your website.
By adding your Instagram posts to your website, visitors will have a better idea of ​​the type of content you share on this platform. So they won't have to search for your profile on Instagram.
It's a great way to increase your Instagram followers. It's also a great way to keep your site up to date with the fresh images you post on Instagram.
Setting up the plugin is simple. All you have to do is link your Instagram account and figure out where you want the feed to appear on your website.
There is a premium version of this plugin which includes features like:
Shoppable Feeds;
Ability to filter content based on hashtags;
Contextual lightboxes;
Hashtag feed;
Advanced moderation to hide or show specific posts;
Post comments for user feeds.
For a website, you can purchase the pro license for $39. But if you just want the basic feed on your website, you can stick with the free version and save a few bucks.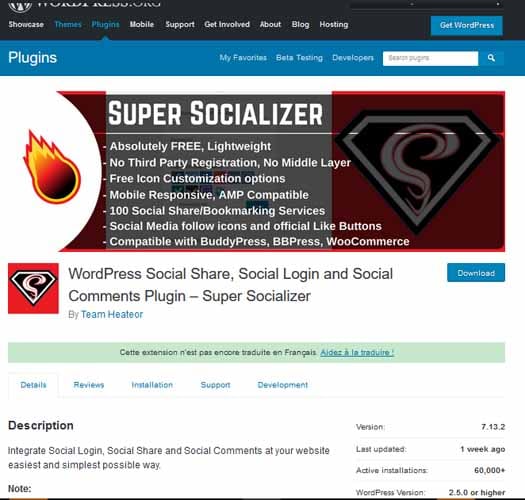 Allow your website visitors to create a customer profile.
This plugin benefits everyone: The user will receive more personalized content and you can learn more about your customers in order to target them accordingly. It's a win-win situation.
For this strategy to be effective, people need to create these profiles in the first place. It's easier said than done.
Have you thought for a minute about the steps a person needs to take to create a profile? At a minimum, they must provide you with personal information and create a username and password.
People have so many accounts to follow on various websites. Is your site important enough for them to go through this?
You can increase your chances of getting more visitors to do this by integrating your social media signup and login process. Super Socializer is perfect for this.
Now users can create an account and log in with just one click, as they are likely already logged into their social media profiles.
Plus, they won't have to remember a new username and password.
Another advantage of this plugin is that you will have access to more information about your website visitors. You can target people accordingly based on their social media likes and habits.
You can also enable social comments with Super Socializer. It's a great way to spark conversation and get more comments on your blog posts.
Overall, this plugin definitely has more advanced features that go far beyond just social sharing icons, although it has those options as well.
If you want an all-in-one plugin for social logins, social comments, and social sharing, Super Socializer is worth checking out.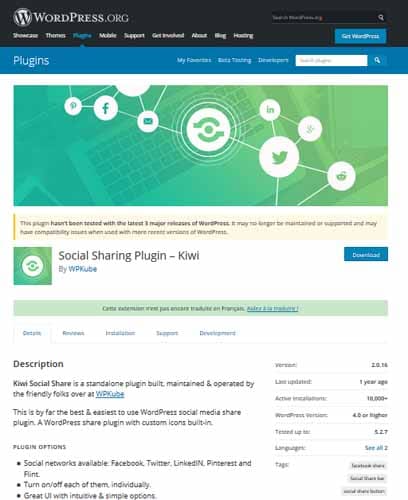 Kiwi Social Share is designed primarily for users with average WordPress proficiency.
If you're looking for a plugin that's easy to install, configure, and won't confuse you with too many complex features, you'll definitely want to take a closer look at this option.
With Kiwi Social Share you will be able to create custom icons for social media sharing on your website. You can customize the position of icons and enable an always-on floating bar.
Kiwi Social Share also gives you the option to change the size and shape of the share buttons.
It also has a "Click to tweet" function for specific phrases.
So if you write a blog and want to highlight one of your favorite quotes, users can share that quote via Twitter with a link to your blog.
Kiwi Social Share doesn't slow down your website and lets you create social sharing icons that visually appeal to your visitors.
Installing this plugin puts you in a great position to increase engagement on your website and gain more exposure on social media.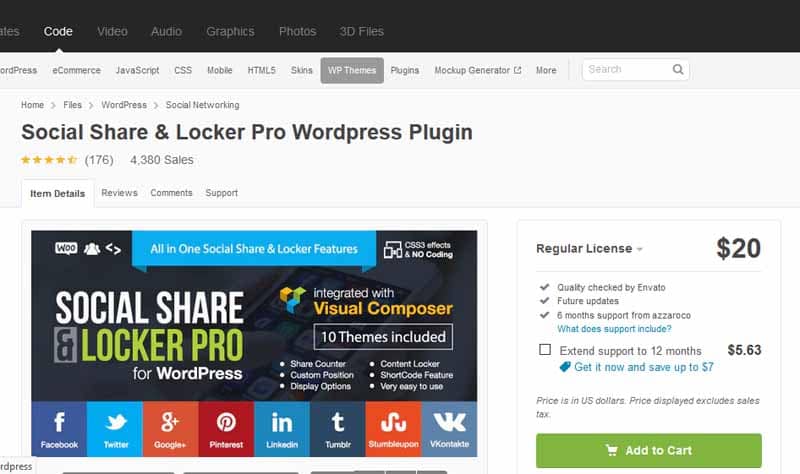 Another state-of-the-art social media plugin for WordPress, this is a complete solution for promoting your content on social media sites.
Social Share & Locker Pro WordPress Plugin helps you place your social icons in exactly the right place with just a few clicks, or you can lock your content by requesting a share on any of the available social networks.
The plugin comes with ten pre-made retina-ready themes built with CSS3 and the best fonts in the world.
ARSocial is a comprehensive social media plugin that will meet all your requirements when it comes to your site's social media integration.
Among the features that this plugin offers you are:
Social sharing;
The social network fan counter;
The social register, etc.
So once you install this plugin, you won't need any other plugins for these purposes.
This plugin supports over 42 different social media sites. It gives you site-wide and section-wide social sharing button placement to maximize conversion.
It supports automatic display of social media buttons at specific locations; it also offers you custom placement of buttons at specific locations for mobile devices.
The content locking feature is another highlight of the plugin; with this feature you will be able to maximize the conversion.
ARSocial gives you styling options so you can change the design of your buttons to suit your needs. You also have an inbuilt analytics feature that will help you get your social sharing details instantly.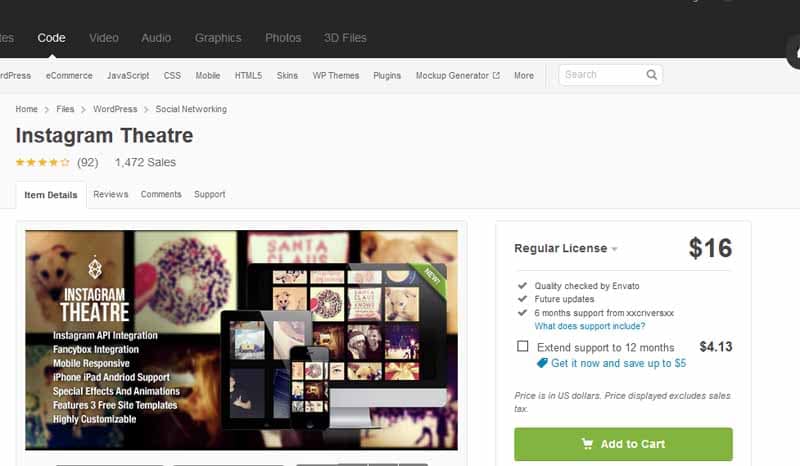 If you are active on Instagram, this Instagram Theater offers the best way to integrate the popular platform with WordPress.
With this plugin, you can easily extract photos from your Instagram account and display them on your website in a spectacular way.
With the responsiveness of this plugin, your photos will look great on all types of modern devices. It offers you different modes to view your photos, such as:
Full screen layout mode;
Thumbnail layout mode;
List layout mode;
Instagram feed mode;
The tag Instagram feed mode;
User Instagram feed mode and much more.
As for the customization possibilities, you have a few options to change the view of the photos to improve the user experience.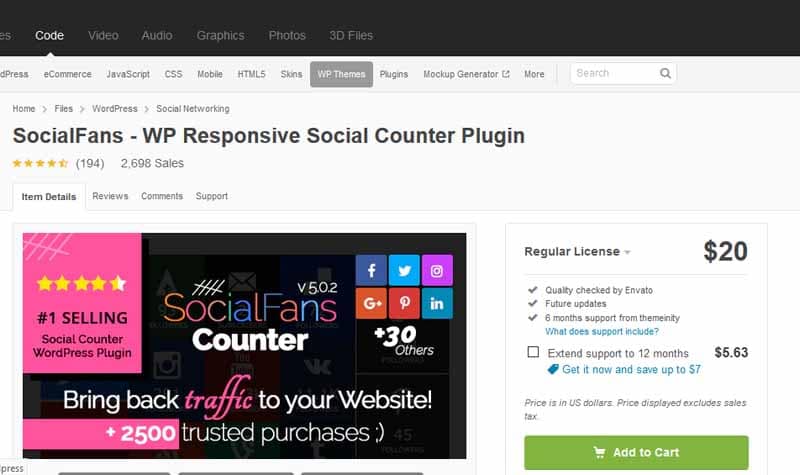 This is another exceptionally effective social media plugin for WordPress.
This is a premium quality, retina ready and responsive WordPress plugin to display your fan count, and social media followers.
It comes with many features, such as access to 30 social networks like:
Facebook;
LinkedIn;
Pinterest;
Twitter and 26 others.
Effective use of this plugin can make your whole site stand out. The icons are very attractive and come with nice animations to wow your users.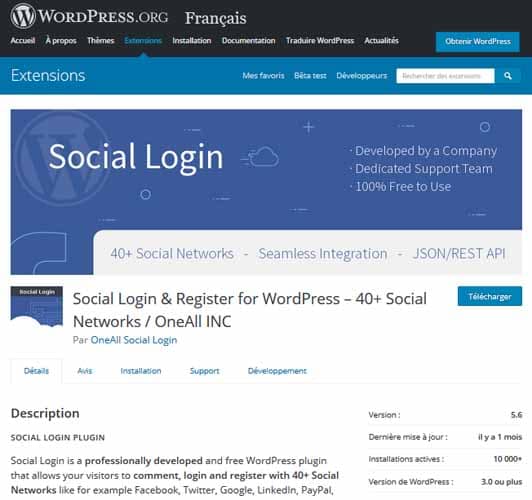 Many people trust a website that allows social login capabilities much more. It can also reduce the amount of spam you receive while making it easier for the average user to register your website.
You may have seen this type of login before by visiting a website that features a "Login with Facebook" button.
Available plugins such as "Social Login" allow you to select which social site you want to use, from Facebook to Pinterest.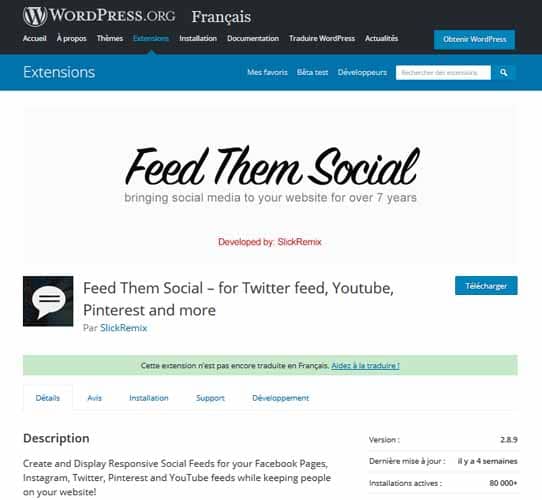 Finally, you can use the Feed Them Social plugin to add social media feeds to your website.
This lets you quickly show visitors what you've been up to on social media and display your latest news right on your website.
This versatile plugin generates shortcodes that you can add almost anywhere on your site, like in the sidebar or footer. There is a free version of Feed Them Social you can try, while the premium version starts at $50. Either way, installing and configuring the plugin should only take a few minutes.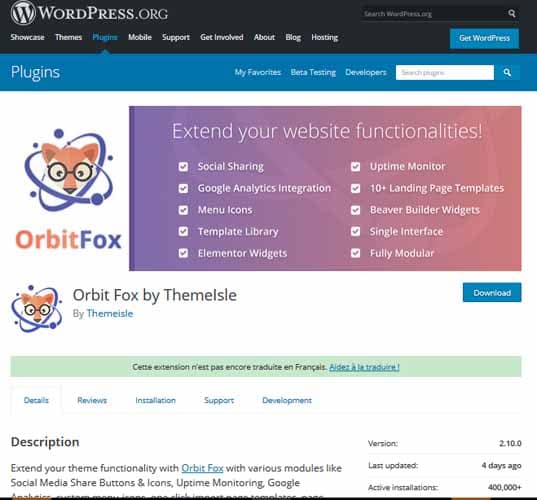 OrbitFox is a free plugin that gives you a nice social media sharing experience. With OrbitFox, you can actually replace a handful of other plugins due to its wide range of features.
OrbitFox is a quick and easy solution for adding social media sharing buttons to your WordPress site, and more. Especially useful if you like working with page builders.
Here are some features of this plugin:
Share buttons on social networks;
Free photos module;
Elementor add-ons and widgets;
Template directory for specially designed pages;
Integration of Google Analytics;
Ability to install only the specific modules you need.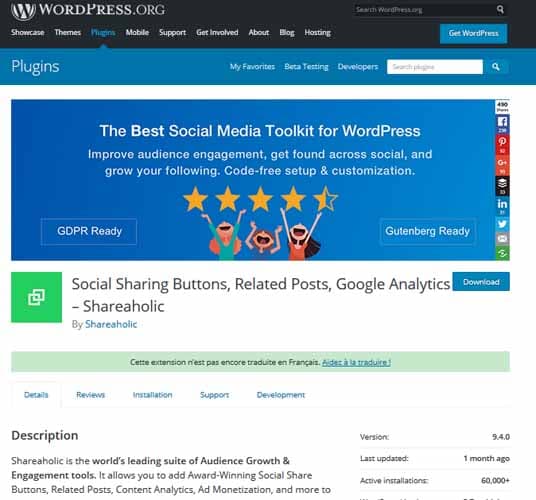 Shareaholic claims its place as one of the best social media plugins thanks to the wide variety of features it offers on the free level.
It is one of the most reliable and effective social media plugins. Its Pros plans range from $8 to $500 per month.
Here are some features of this plugin:
Sharing buttons for popular platforms like Twitter, Facebook, LinkedIn, etc.
Free automatic integration with Google Analytics;
Support for various URL shorteners;
Vector share buttons and follow icons.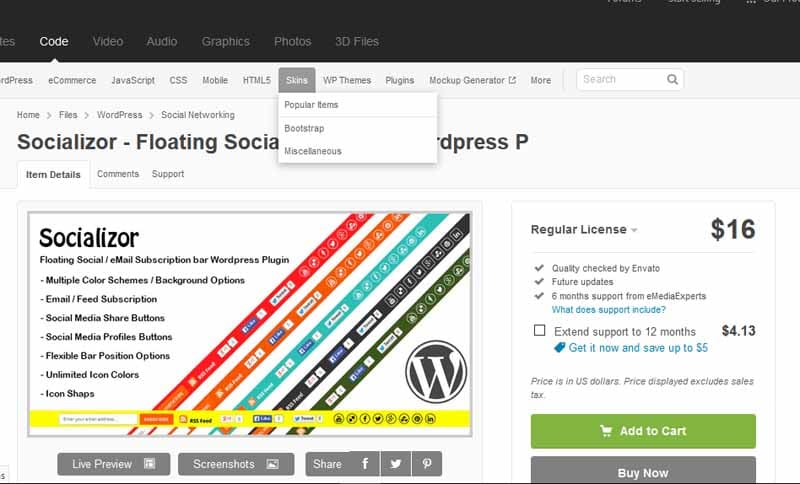 Are you looking for a floating social media bar? If so, this is the plugin you need. Socializor is more than just a social sharing bar.
It gives you an email subscription option along with the social media buttons.
This single plugin will handle two of your site's most important features. This plugin is super flexible and you can make the bar match your site perfectly.
It offers you different color schemes and unlimited color options to play.
Socializor is easy to use and comes with a friendly interface where any user can easily configure the bar to suit their needs.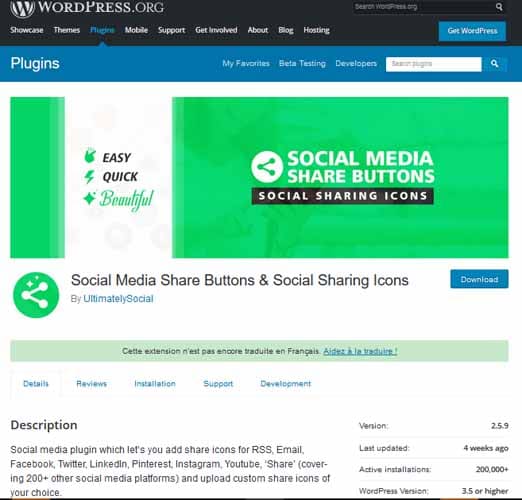 Social Media Share Buttons & Social Sharing Icons is one of the most customizable plugins dedicated to creating social media sharing buttons on your WordPress site.
It's a simple and streamlined plugin that offers a lot more flexibility than many of its competitors.
It's free, or you can get it as part of USM Premium for $125.
Here are some features of this plugin:
Easily add social media sharing buttons to your site;
Choose from 16 different styles of social media sharing buttons;
Add animations to your social media buttons;
Make your social media sharing buttons "floating" or "sticky";
Create a "subscribe" icon with a custom URL;
Create a popup window.
Flow-Flow is a super awesome social media plugin for WordPress.
This is a social feed plugin that helps you showcase important social media activities in a great grid layout.
You get amazing designs and layouts to showcase your social media business.
Intelligent caching with the server lets you deliver content at blazing speed without long page load times.
This is especially crucial when many networks are pulled or you have a lot of traffic on your site.
5.2. A few precautions before installing a WordPress plugin
Now let's see a few small details not to be overlooked before installing a plugin on WordPress in order to avoid points that could harm your site.
5.2.1. List your needs
first The first step is to be clear about the goals of your website, because they are the ones that will allow you to see the functions you need.
Before installing any type of plugin, keep in mind your website needs that require the use of plugins.
Let's look at some examples:
If you want to generate leads, you will definitely need a form plugin;
If you need to re-publish certain pages and posts, there are also dedicated automation plugins;
A travel agency that offers travel packages in an advisory capacity will definitely need a form plugin so that site visitors can leave their contact details and receive tour information;
A restaurant that plans to expand its business on the Internet in the delivery format will definitely need an e-commerce plugin to receive and manage customer orders.
5.2.2. Beware of unreliable plugins
Once you find the plugin that seems to suit your site's needs, try to find out the most about it.
As some plugins may not appear on the WordPress list, some people make the decision to search for them in other sources such as forums or websites and end up finding plugins of dubious origin.
I advise you not to install plugins if you do not know their source or if you doubt their reliability. There are malicious people who use plugins to hack websites.
5.2.3. Check the score and update of each plugin
Another point that deserves attention is the rating that the plugins have in WordPress. The higher the score, the more reliable the plugin is likely to be, especially if many people have rated it.
Also check for the latest plugin update. If it's recent, it's a sign that the person or team that developed it is still working on how to optimize it.
Otherwise, the plugin may be outdated and therefore not worth installing.
5.2.4. Pay attention to server features
Hosting servers offer plans based on the performance needs of the website. So, depending on what you choose, some themes and plugins may not work.
This is one of the reasons why it is not recommended to choose very cheap plans, because your website may not perform as expected.
5.2.5. Avoid installing too many plugins
I said earlier that it was necessary to first list the needs so as not to fall into the error of installing many plugins.
In addition to not being useless, the more plugins your site has, the slower it can be. So only install what is necessary for your site to achieve your business goals.
Know that 53% of Internet users leave a website when it takes more than 3 seconds to load.
Don't allow your website to be penalized because of a simple plugin.
Here we are at the end of our long journey.
Conclusion
WordPress social media automation plugins exist in large number on the market, but with different functionalities.
When it comes to social media marketing and content management, you have many options available to you.
In this guide, you had the opportunity to learn about the 24 best WordPress social media auto posting plugins along with some important details that will help you with your social marketing strategy.
With both premium and free options available, you can now choose the one that best suits your needs.
See you soon !