People Also Ask
Answer the audience questions
Other questions asked | Free SEO tool
Find out what questions your audience is asking.
An SEO tool to understand your audience's questions
Did you know that 60% of marketers publish at least one piece of content per day? And that nearly 1,500 new articles are created every minute on WordPress?
With so much new content pouring onto the net every day, it's imperative that yours is relevant enough to stand out and engage users.
But instead of reinventing the wheel every time, you can simply use Twaino's People Also Ask tool to come up with new ideas that really interest your audience.
What is Twaino's People Also Ask?
How and why should you use it?
We talk about it in this user guide dedicated to our tool.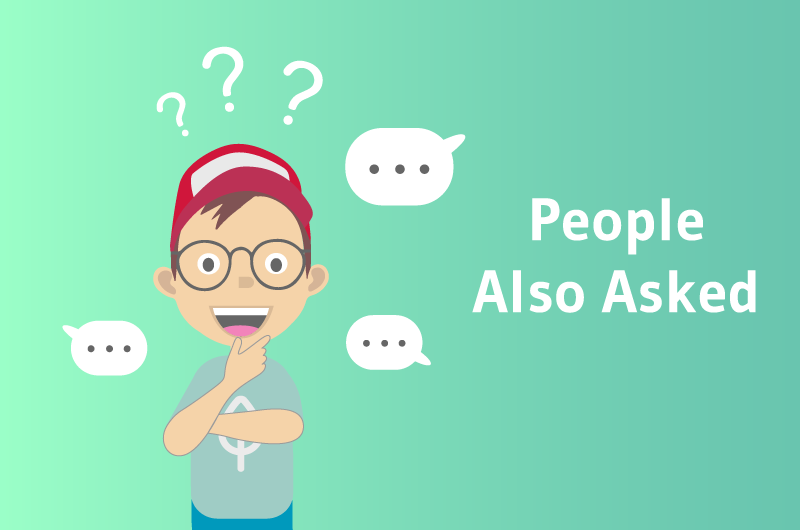 Chapter 1: What is People Also Ask Twaino and how to use it?
Let's start this first chapter with a description of the tool.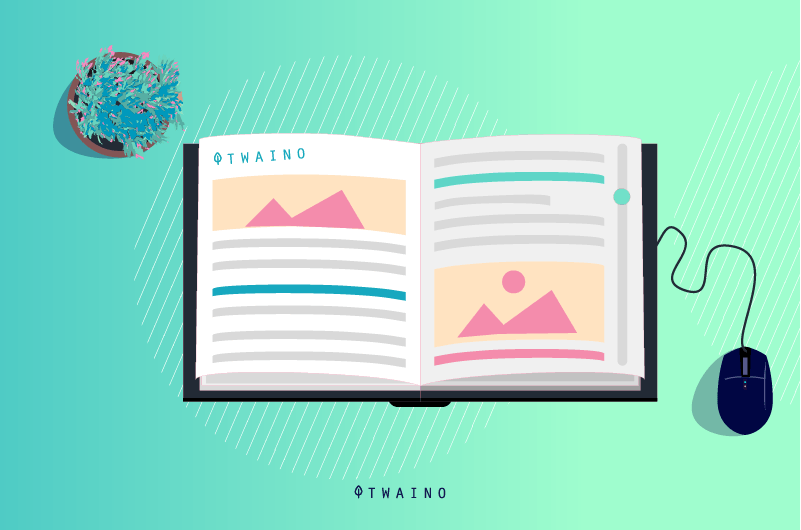 1.1) What is People Also Ask by Twaino?
It is a free tool offered by the SEO agency Twaino to quickly explore the queries presented in the "Other questions asked" section of Google.
Twaino's People Also Ask extracts data from this Google insert to allow you to discover in a few clicks several questions formulated by Internet users themselves, on a given theme.
The idea is to really help you find in the same space all the OTHER questions your users are asking and especially the words or expressions they use to formulate them on Google.
1.2. how to use Twaino's People Also Ask?
Twaino's People Also Ask tool is designed for SEO and content marketing professionals. No need to download it to use it, it is available online and allows you to know the search intent of your users, in order to create more relevant and useful content.
To use it, nothing complicated:
enter a search term;
choose your language, then your region;
click on the "SEARCH" button to start the search
After a few seconds of processing, the tool generates a first page of results organized by default in a tree structure.
As you can see, the idea proposals are organized in a silo architecture. This is a form of structure that is very appreciated by the indexing robots since it facilitates exploration and improves the user experience.
But if you prefer another form, you can click on the 3rd icon on the left and get a list display.
This type of display is simpler and you just have to scroll the page to discover the rest of the results.
But the tool does not stop at this first page. You can continue your search by clicking on a question of your choice and the tool will make it a starting node to generate other related questions.
To retrieve the information, you can either copy the questions manually, save them by taking a screenshot, or export them directly to a spreadsheet for easy use.
The saving process is also simple, you click on the download icon and choose the option that suits you best.
1.3. Why use Twaino's People Also Ask?
To offer content with real added value, it is important to know the questions that users have asked. Every day, your target audience asks thousands of questions on the Net.
What are you doing to stay on top of these questions?
If you don't have a strategy in place, Twaino's People Also Ask tool will be a great help.
Our tool uses data from Google's "Other Questions Asked" section to help you find out what your target audience is really looking for.
In fact, aside from search engine optimization techniques, content must first meet the search intent of the user. Unfortunately, many content marketers miss this crucial element simply because they don't address the right questions.
Fortunately, the queries that search engines, especially Google, record are a valuable resource for content marketing. Every day, through billions of queries, people enter questions into Google that they never asked in a forum or on a social network.
These questions are a wealth of inspiration that you can tap into at every stage of the content creation process to provide relevant and useful answers to your users.
Thanks to our tool, you can :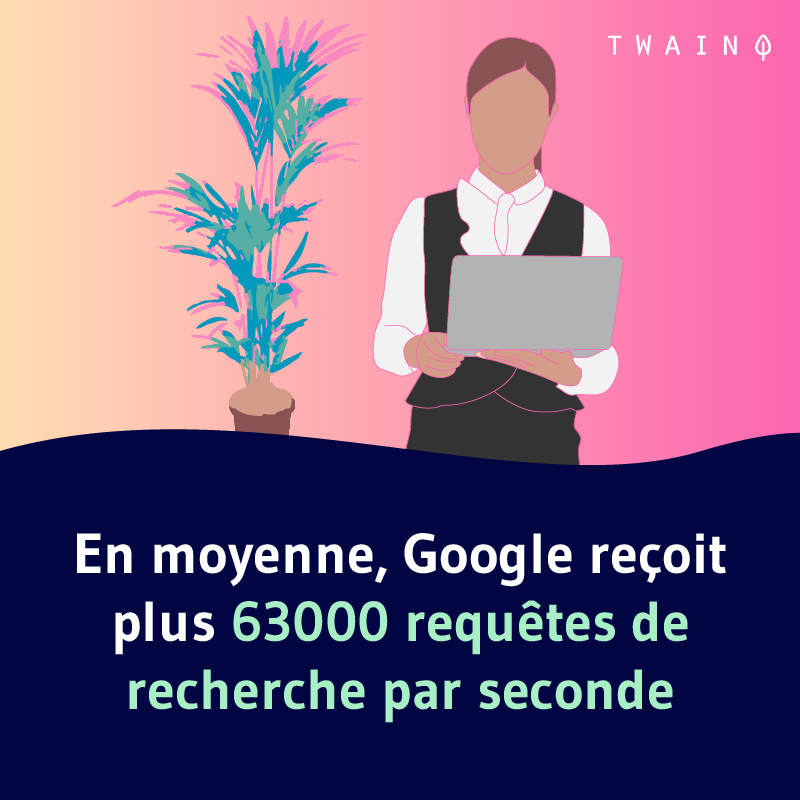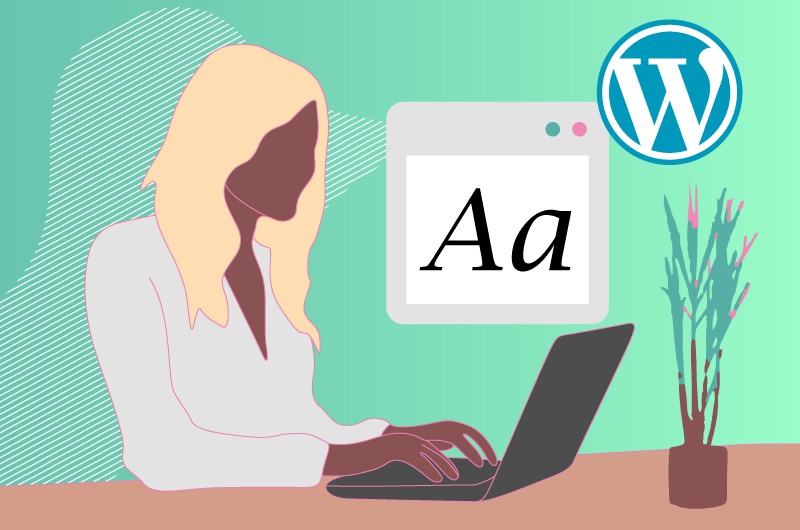 1.3.1. Find new content ideas
Instead of reinventing the wheel with each new piece of content, People Also Ask Twaino provides you with many questions that you can develop throughout your editorial calendar.
The tool serves as a kind of inspiration for your new content.
1.3.2. Improve your existing content
The Web is a medium of the moment and things are constantly changing. An article that was successful a year ago is probably no longer relevant today and becomes obsolete. Such content needs to be updated and if possible reassigned to other formats to generate more traffic.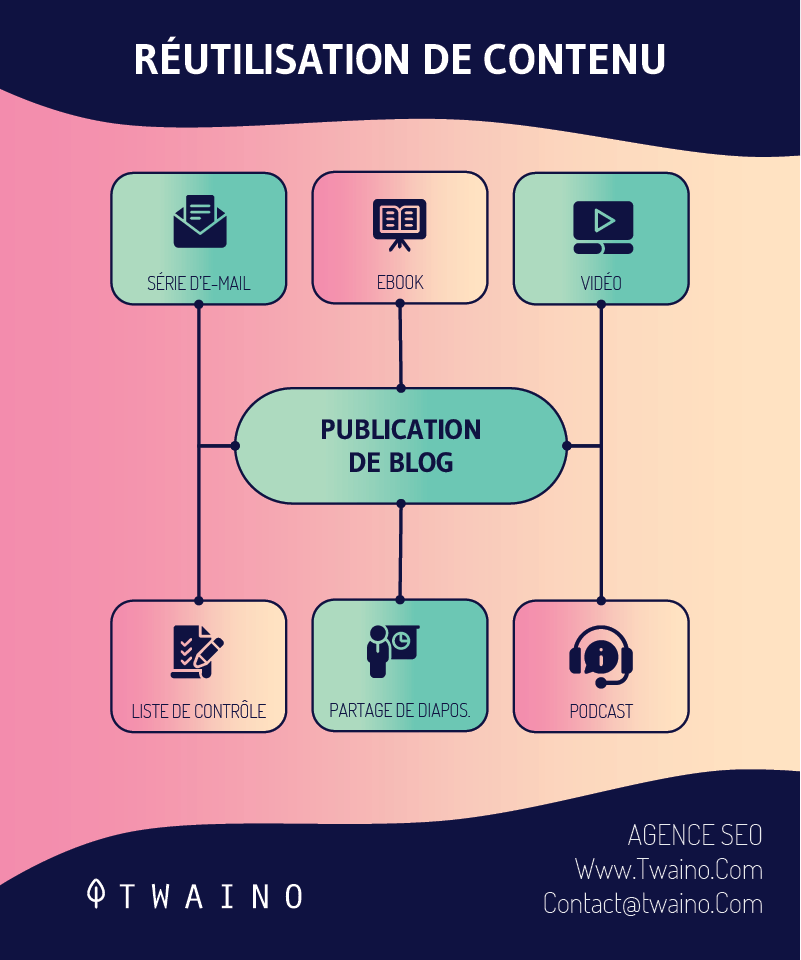 The questions suggested by the People Also Ask tool are trending searches that you can leverage to update such old content.
1.3.3. Offer a FAQ on your site
By knowing your users' concerns you can create a well-organized FAQ section to help them find solutions to their problem.
Going through Twaino's People Also Ask tool, make a list of a few questions that you think are relevant to your audience and try to provide clear and useful answers to them.
On the one hand, your users will find an answer to their concern, and on the other hand you will get a positive feedback on your traffic.
A little tip: when creating your FAQ page, take care to integrate the FAQPage structured data, so that Google displays your Questions/Answers as Rich Snippets in its results.
If your site works with WordPress, you can use the FAQPage Schema plugin to configure this structured data.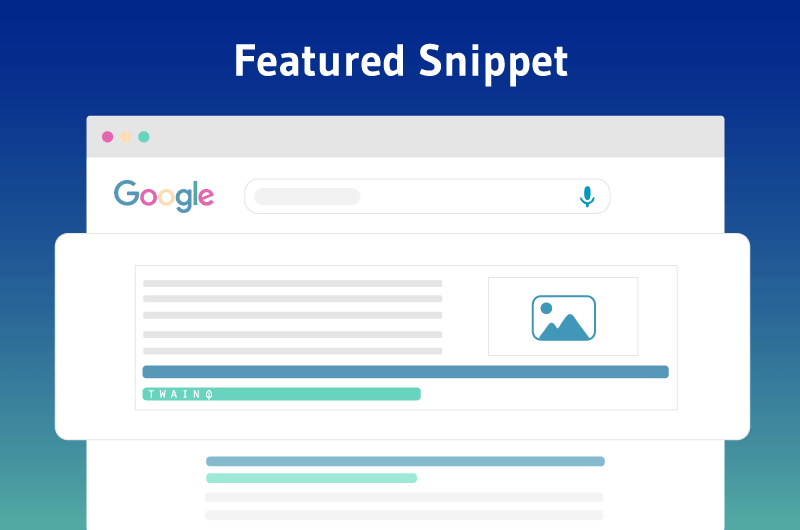 1.3.4. Get ahead of your competitors
While your competitors are exhausting their imagination to find new content ideas, you can take inspiration from Twaino's People Also Ask to access many proposals, each more relevant than the other.
It's a tool that allows you to be quick in creating your content while remaining efficient, since thanks to the PAA questions, you answer exactly to the queries that the Internet users themselves have formulated on Google.
But what exactly are "RTA questions"?
Chapter 2: Understanding Google's AAP box
To make this guide as comprehensive as possible, we thought it would be helpful to explain what "AAP" means in SEO.
As we've seen, our tool draws its questions from Google's AAP box, which we'll examine in detail.
2.1. Some important things to know about the Google AAP box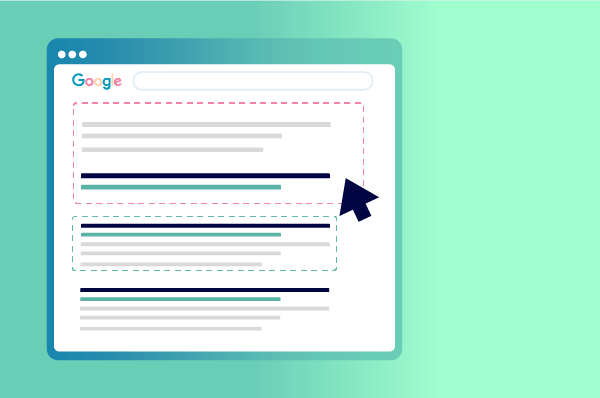 2.1.1. Is there a limit for the number of AAP questions on a SERP?
The answer to this question is NO. For those of you who don't know what we're really talking about, here's a definition that should clear things up.
In SEO it stands for "People Also Ask".
This is a feature of search engines, which offer questions asked by other users that are related to your original query. What makes the "Other questions asked" block particularly interesting is its dynamic nature.
As soon as you click on any question in the AAP block, you will see a text snippet that briefly answers the selected question, with a URL that links to the source of the answer.
To illustrate this, let's simulate a Google search: "how to play scrabble".
Notice that on the first page of Google results, we find 4 questions that form the "Other questions asked" block.
Now let's try clicking on one of the questions in this block, for example "How to learn to play Scrabble" and see what happens.
First, the selected question did indeed unfold, summarily displaying "5 tips for playing Scrabble like a pro".
Second, the AAP block that originally had 4 questions now has 6 questions, 2 just added.
In fact, the "Other questions asked" box usually has only 4 questions at the beginning, but with each new click, 2 or 3 more questions complete the list.
And the more clicks you make, the more new questions are added. It's a truly dynamic question box that can be expanded endlessly.
The most important thing to remember about this exercise is the ability of the CIP box to propose such a wide range of questions on the same topic that they can accompany the user in a gradual understanding of the subject.
2.1.2. Can "People Also Ask" boxes occupy several places on a SERP?
Many Internet users think that PAAs occupy the same location on SERPs most of the time. But with a little hindsight, we realize that unlike Rich Snippets that are always at the top of the search results, PAAs can be in multiple locations.
Here are some examples presented by Moz:
With the query "dj software", we get this:
As we can see, Google displays for this query:
3 PPC ads;
related videos;
a list of 4 PPC questions at the top of the page;
10 organic results.
Now let's take another example: the query "cocktail dresses under 50 pounds".
For this search, the search engine displays:
shopping ads;
1 PPC ad;
1 image carousel;
3 organic results;
a list of 4 RTA queries in the middle of the page.
The last example is for the keyword "TV unit".
For this query, Google displays:
shopping ads;
1 PPC ad;
10 organic results;
a list of 3 RTA questions located at the bottom of the page.
As we can see from these 3 examples, RTA questions can be positioned anywhere on the SERP.
And each location has an impact on the click-through rate, especially on mobile devices where space is more limited.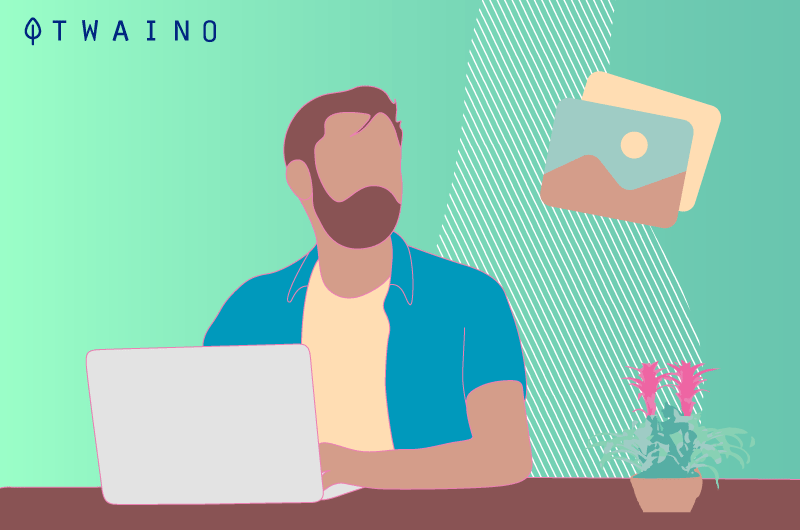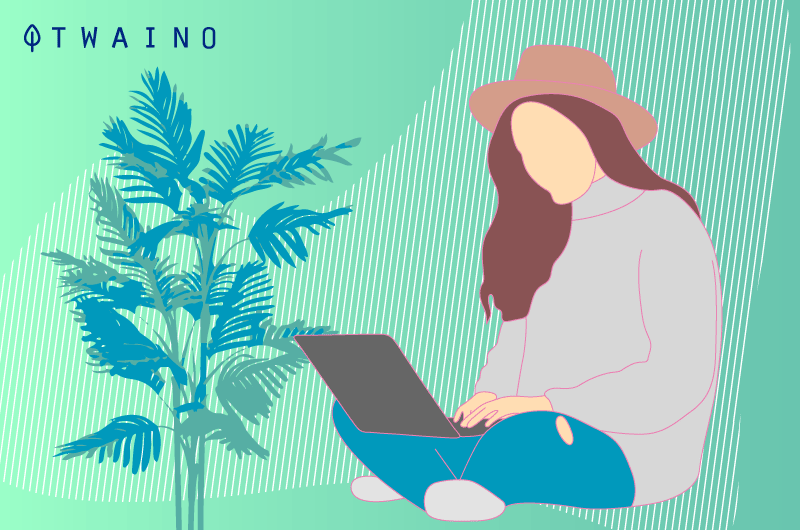 2.1.3. Can AAP questions lead to video results?
You'd think not, but this tweet from Scott Clark does show a video when he clicks on a question in the AAP block:
That's a pretty interesting approach when you consider that most AAP queries are important and useful questions.
One hopes that Google will offer them more often, even to the point that almost all queries that normally show video results will also trigger videos when they end up in the AAP block.
The query "how to clean suede shoes diy", for example, shows video results in the SERP, but not yet in the AAP block.
This could have been interesting since video content is increasingly appreciated by users.
On the one hand, this approach would give your video content or your YouTube channel more chances to gain visibility.
On the other hand, it is the AAP block that is enriched for the satisfaction of Internet users. With a single click, the user can directly access the part of the video that answers a given query.
2.1.4. Can the same AAP questions be displayed for different queries?
The question may seem obvious, but it is important to remember these three points:
almost all RTA questions also display Featured Snippets;
the same RTA question can appear for different queries;
different questions listed in a RTA block, triggered by different keywords, can give the same result.
Here are some examples to understand these three points.
2.1.4.1. AAP questions also display Featured Snippets
In this first example, 2 keywords were searched on Google: "business card ideas" and "what is on a good business card?
For the query "business card ideas" we can see that Google has displayed a list of some PAA questions. When we enter one of these questions in the search bar, a Featured Snippet appears in the Google response elements.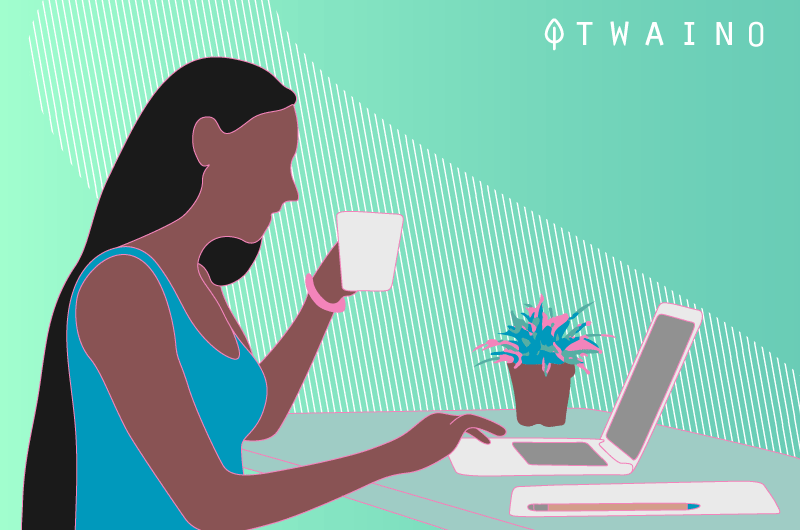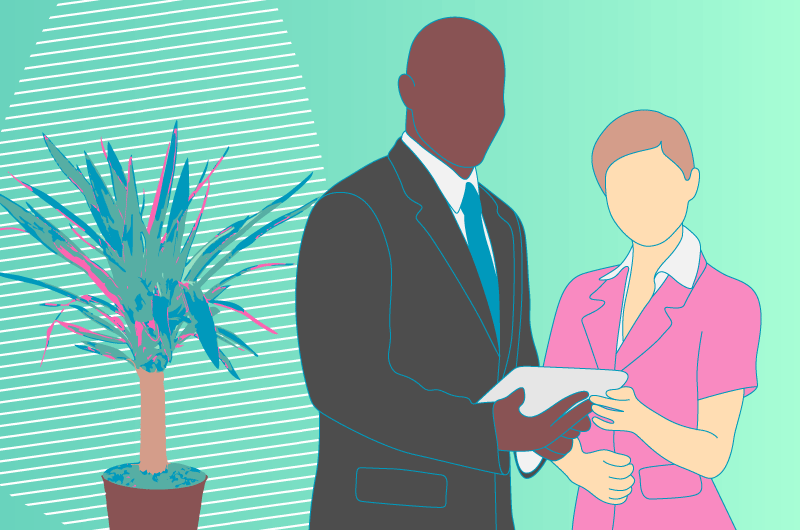 2.1.4.2. The same AAP question can appear for different queries
The same question that appeared in the AAP block for a query A may well reappear in the AAP block for another query B.
This time, let's take the keywords "business card ideas" and "quality business card design".
In fact, a RTA question is not linked to one and only one keyword, it can always return for other similar keywords.
2.1.4.3. Different questions listed in a RTA box, triggered by different keywords, can display the same result
The same list of answers that appears when you unroll a MAP question following a query A can also appear for the same question, but after a different query.
A screenshot to better understand all this. Let's go back to our "business card ideas" example, this time with the query "best online business cards".
As we can see, for the keywords "business card ideas" and "best online business cards", we get the same answer, which appears when we click on different AAP questions.
It might seem inconsistent that the search engine gives the same result for different questions. In fact, it is not that inconsistent.
Notice that even though the two keywords are different, they reflect the same intent: to search for a business card using different terms that emphasize certain attributes (best and quality).
This way Google organizes the results is important for you, as one of your contents can be used as both Featured Snippet and AAP question for different keywords.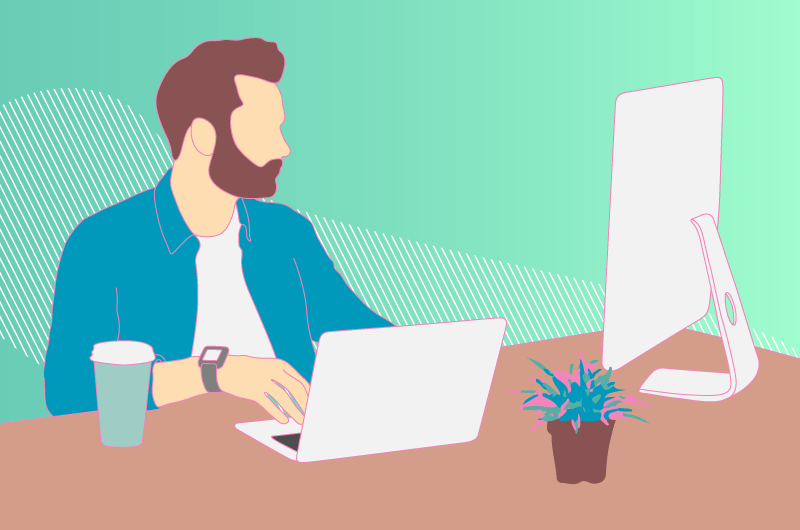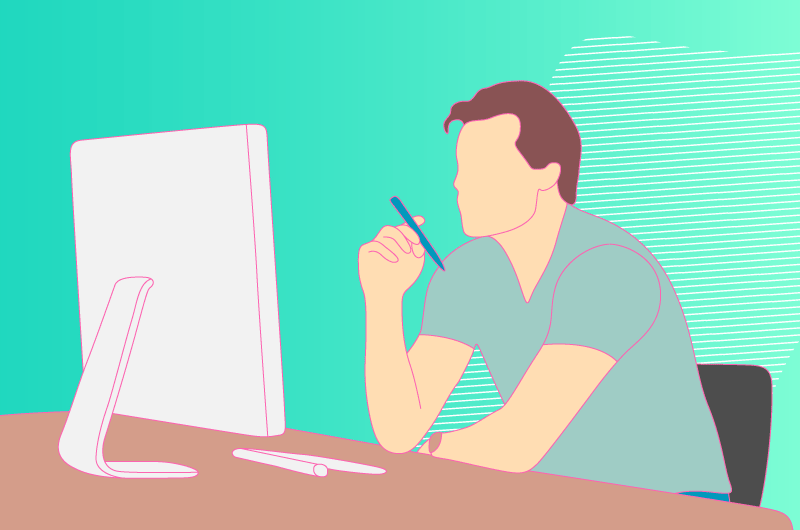 2.1.5. AAP questions can be commented
This is a feature that is not well known by the general public. Many Internet users have probably already glanced at this feature without really noticing it. It is placed at the bottom of the MAP block, just after the last question.
It is a hyperlink with the word COMMENT, a pop-up window when you click on it:
So it is possible to leave comments on Google's AAP boxes. However, the search engine reminds that this functionality may not be available on some search results.
Moreover, even if a user sends a comment, Google does not promise to answer directly, but rather to take into account his comments to improve the search results.
But appearing in AAP questions, what does this actually do for your site in terms of SEO benefits?
2.2 SEO importance of AAP questions
The AAP question block is becoming a key element in improving the visibility of a website. The fact that the content selected to answer the AAP questions is offered by Google itself gives it a certain reliability with Internet users.
These sites are seen as credible sources and users are more likely to click on their URLs to get more information on the issue. This provides an opportunity to increase the site's traffic rate.
In addition, a website that appears in the AAP question box can still be duplicated on the first page of Google. This represents a double advantage on the first page of Google.
In addition, MAP questions directly impact the click-through rate of organic results. Notice that a AAP box, Adwords links and video results push the first organic results lower.
Sometimes it's even hard to see them without scrolling down the results page. And when you remember the expandable, almost infinite, nature of the AAP box, you realize that organic results can go much lower..
Finally, occupying the first position of the organic results is no longer enough to guarantee the good visibility of a website on the Google SERPs.
It becomes essential to also optimize your content so that it appears in the AAP block and has more visibility.
2.3. how to optimize content for the "People Also Ask" block?
Google's "Other Questions Asked" and zero position content share the same objective: to best answer the questions of Internet users. As far as content for the PAA block is concerned, here are some optimization techniques.
2.3.1. Research content ideas for the "People Also Ask" block
Before optimizing content for the AAPs, you need to make sure that it is a topic that Google is likely to choose to display in the block. And for that, perhaps you consider using Google to list such topics.
However, going through Google SERPs to collect them by hand is not very productive. You may spend too much time on it. And this is where Twaino's People Also Ask tool comes into its own.
With one click, the tool generates several questions related to your search term. The questions are organized and presented for easy viewing on a wide angle, ideal, for example, for content brainstorming.
You can then choose questions and make your list of content ideas, before moving on to the actual optimization techniques.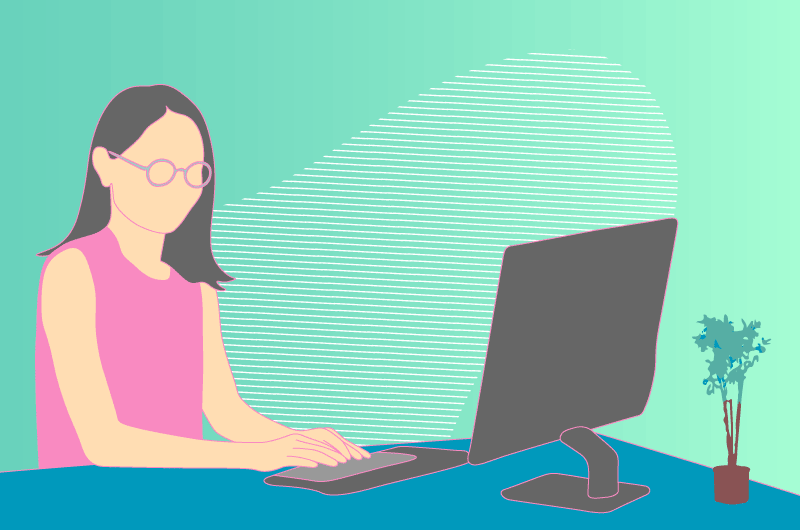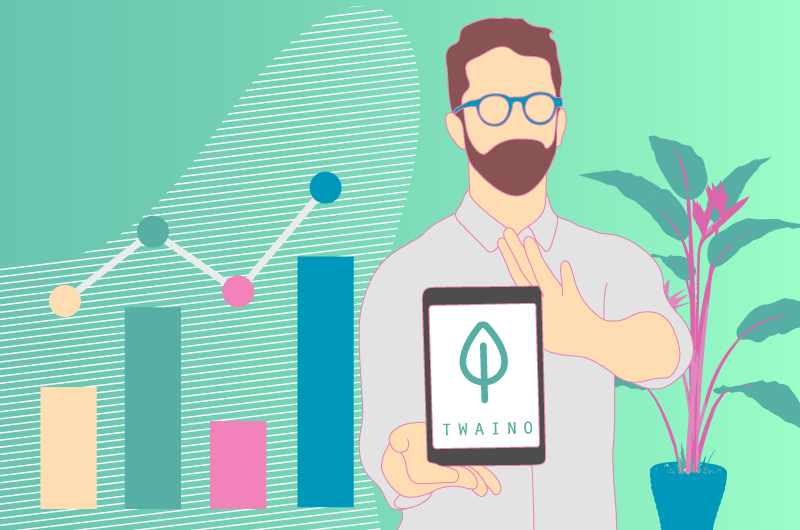 2.3.2. Put value in your content
Before you can hope to appear in the AAP box, you need to make your content the best it can be, otherwise it won't be chosen by the search engine.
This is a sine qua non condition that requires that the content is well written, attractive and, above all, that it brings value to Internet users.
2.3.3. Provide a clear question and an even clearer answer
The second thing you need to pay attention to is how you state the question and more importantly how you answer it. The statement of the question should be very clear. For the answer, be concise, but leave no room for ambiguity.
These two aspects are essential to appear in the "Other questions asked" box. You can have fun looking at the AAP questions of several queries, and you will notice that they all have these two points in common: clarity and conciseness, both in the question and in the answer.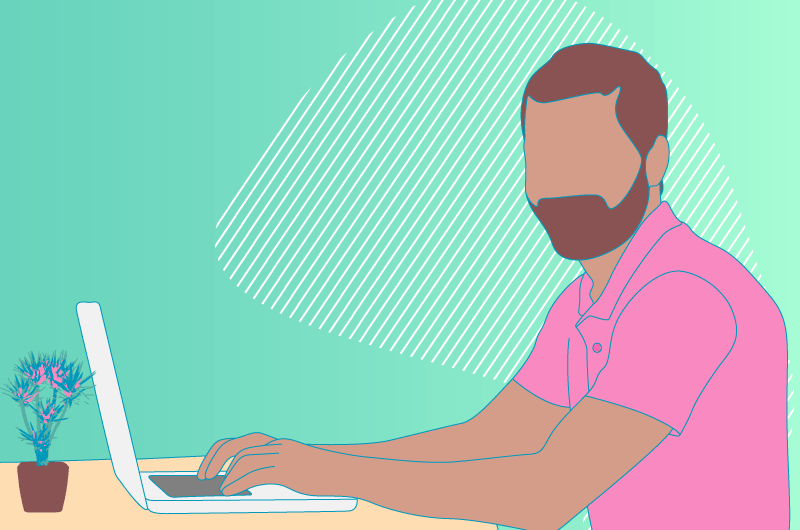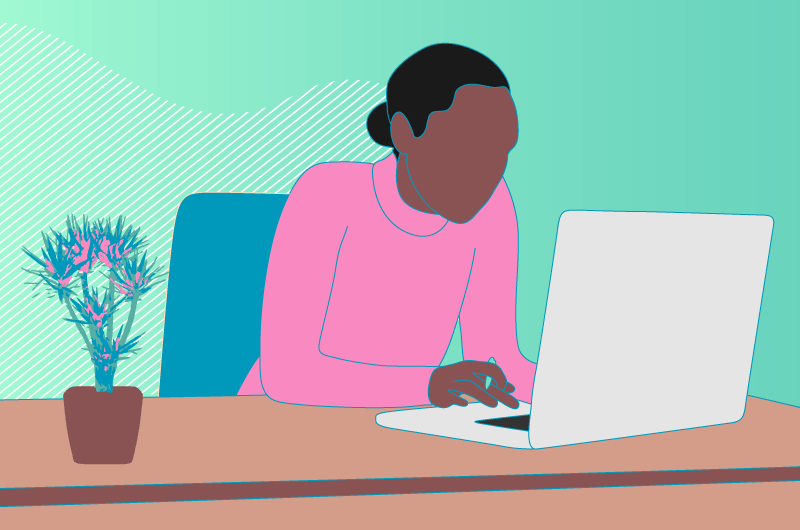 2.3.4. Don't give away everything
The biggest challenge in getting the most out of a CIP site is striking the right balance between the bare minimum needed to answer the question and the promise of other interesting information.
The idea is to be able to answer the question concisely, while leaving a few clues that entice the user to click on your URL to discover the rest of the content.
2.3.5. Be careful with the length of your content
Producing content that is too long or too short can undo all the optimization efforts you've made so far. You are probably wondering what the word count is.
In fact, there is no convention that imposes a number of words to respect. But ideally, an average of 60 words should do the trick, with a small margin of plus or minus. In fact, that's what most of the responses in the CIP block are like.
However, if you don't think you'll be able to reach 60 words, that's okay. We still recommend that you do not go below 30 words.
Simply because with less than 30 words, it is very unlikely that your answer will contain enough interesting elements. And even if Google chooses your content in the AAP block, users may turn away from your page in favor of another one with a richer response.
It's important to remember that providing 60 words on average to answer the AAP question doesn't mean that the entire content on your website should be limited to those 60 words.
In the article in question, you can expand on the 60-word answer, which is recommended.
The idea is to get you to produce concise answers for the AAP block, but not a short article on your site.
Here's a tip: you can create a separate FAQ section, where you quickly answer questions, in line with AAP block optimization techniques. Then, address the topic on your blog, this time with long-form content that expands on the topic in detail.
This will increase your chances of appearing in the "Other Questions Asked" section, while creating a kind of engagement funnel to drive users to your site.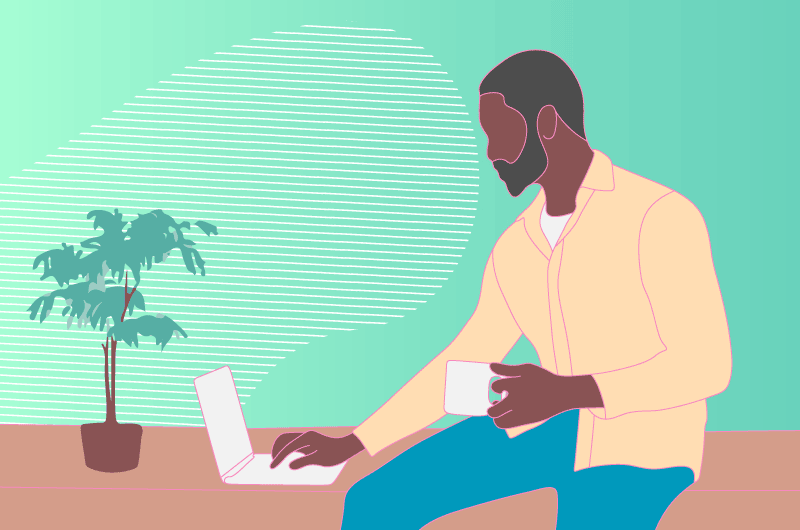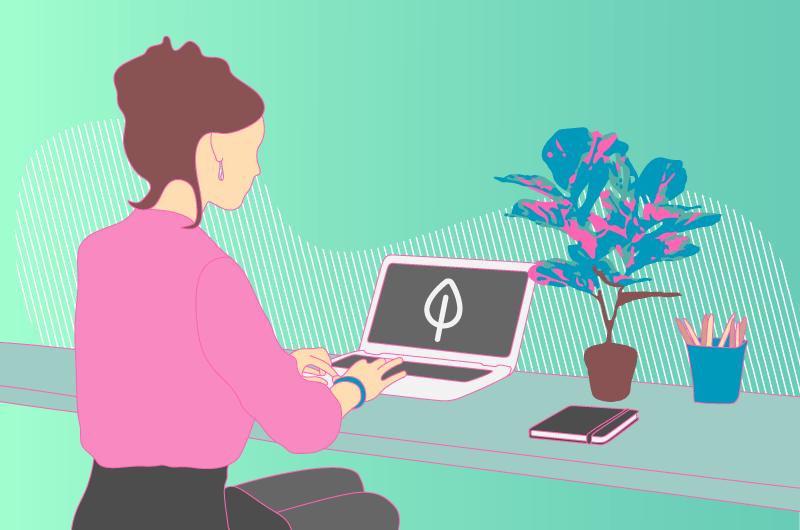 2.3.6. Keep your content fresh
Once you've written good content and applied all the optimization techniques, there's no way to rest on your laurels. It's important to make sure that your content doesn't become obsolete.
And to do that, go back to the first step of the process and search for new trending questions with Twaino's People Also Ask tool. You can also try to update your old content by making an effort to better tailor the answers to the latest requirements of web users.
Chapter 3: Frequently Asked Questions
As many of you have asked us, we thought it would be useful to answer a few frequently asked questions to complete this guide.
3.1. Is People Also Ask an alternative to AnswerThePublic?
On the one hand, AnswerThePublic is a paid tool with packages starting at $79 per month. On the other hand, Twaino's People Also Ask is completely free. You can use it as often as you want, no limit on the number of attempts.
On the other hand, even if the two tools look similar in some respects, they are technically very different.
AnswerThePublic relies on Google's suggestions to provide its results. That is, the tool works with the results that Google offers in its autocomplete feature.
Twaino's People Also Ask, on the other hand, extracts its data from the results in Google's "Other Questions Asked" block. So what's the difference?
Well, the difference is that our tool can provide 3 things that are not found in AnswerThePublic.
3.1.1. Find questions that don't necessarily have the keyword focus
When we analyze how AnswerThePublic works, the tool is limited to providing questions that include the focus keyword. People Also Ask Twaino, on the other hand, covers a large number of questions that revolve around the focus keyword, but do not necessarily contain it.
For example, if you ask for "apartment rental", People Also Ask Twaino provides questions such as "how do I get public housing quickly?
These are very diverse questions that AnswerThePublic will not provide.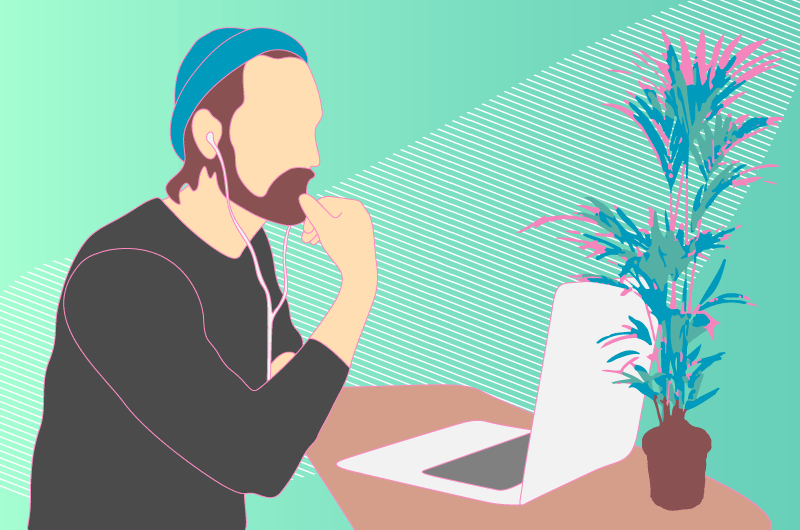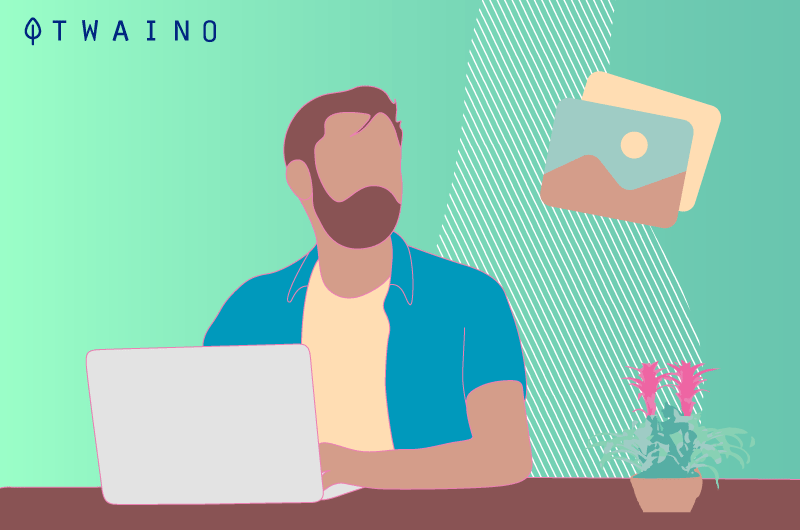 3.1.2. Finding priority questions
People Also Ask lists the questions that Google itself considers as priorities for a given query. This seems to be more accurate than the strategy adopted by AnswerThePublic.
In fact, AnswerThePublic's method is to enter interrogative determinants such as "why," "what," and "how" in the Google search bar and scrape the suggestions from autocomplete. As a result, the tool can even display questions that are not frequently searched.
3.1.3. Find questions for more keywords
Finally, Twaino's People Also Ask has the ability to provide a much wider range of keywords or queries. AnswerThePublic only allows you to search for generic keywords such as "rental" or "sale", while our tool accepts more specific queries such as "furnished rental", "empty rental", etc.
For example, for the query "empty rental" People Also Ask Twaino was able to generate 37 questions, while AnswerThePublic was able to generate only 10.
In fact, both tools offer content ideas, but using different techniques.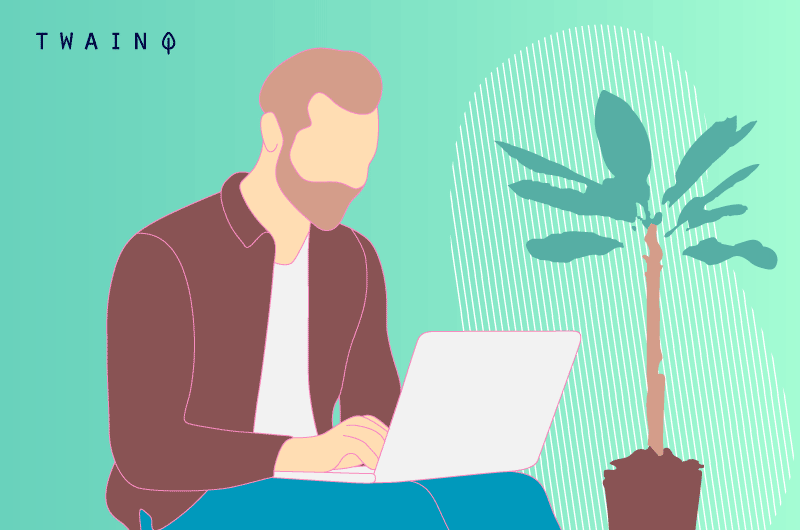 3.2. Who to contact if you need help?
If you have any problems using Twaino's People Also Ask, you can ask your question in the comments or contact the Twaino agency directly.
If you also have suggestions on how to improve this tool, please feel free to share them with us. We are always open to suggestions.
3.3. Why don't I get any results for my search?
Google uses the user's personal data, such as their location, profile, or previous searches, to decide what content to show them.
Therefore, it may happen that some of the results that are offered to you are not offered to other users.
Conclusion
People Also Ask by Twaino is an SEO tool that allows you to find content ideas, whether you are in France or anywhere in the world.
Simple, fast and intuitive, this tool is designed for SEO actors, especially content marketers.
Our tool is completely free, so don't hesitate to use it!