I have to admit, "Les Impériales" in Casablanca far exceeded my expectations and I automatically rank it among the best events I have attended.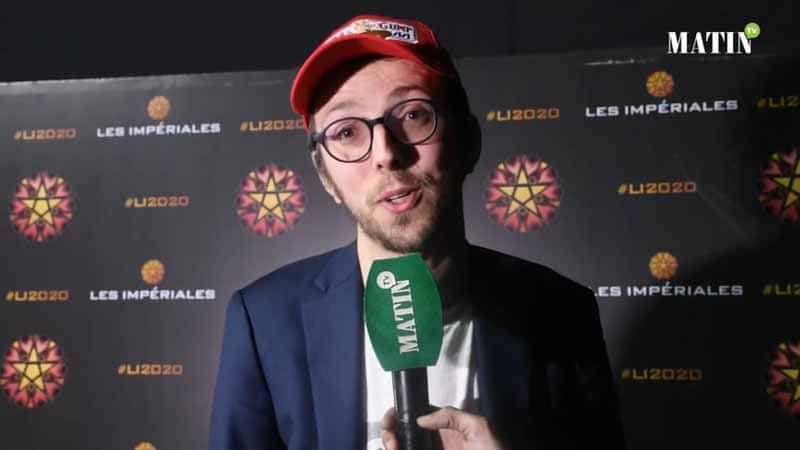 My reaction on LinkedIn gives a glimpse of how delighted I was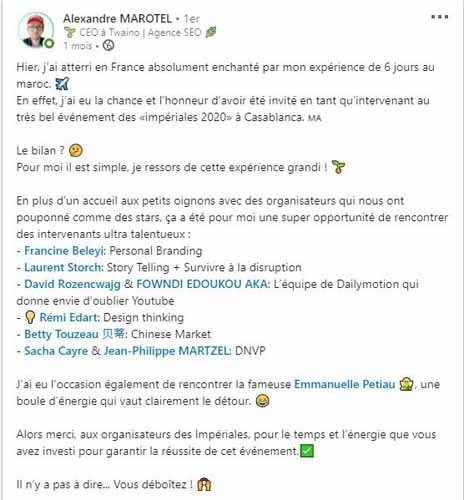 Indeed, "Les Impériales" is an annual event that focuses on marketing and communication. It is organized by a large Moroccan association with the same name.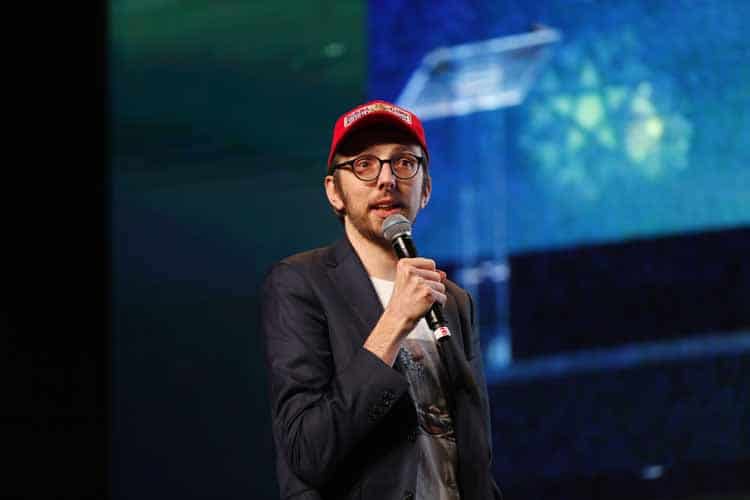 For this year 2020, I had the honor to be invited as a speaker
This is my first intervention at an event in my capacity as CEO of twaino SEO Agency ?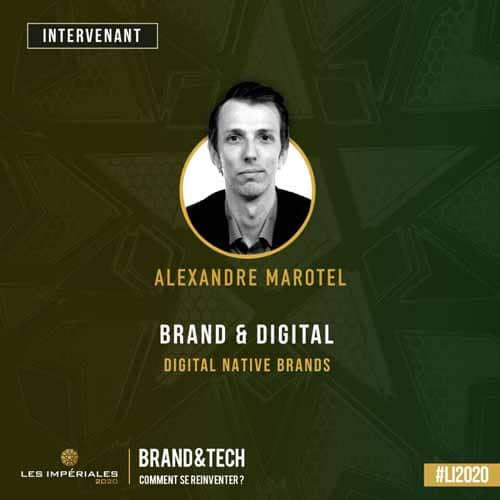 My assessment of "Les impériales" 2020 is extremely positive!
That's why I'm offering you this article, which allows me to briefly introduce the event and show you an overview (& in pictures) of its progress.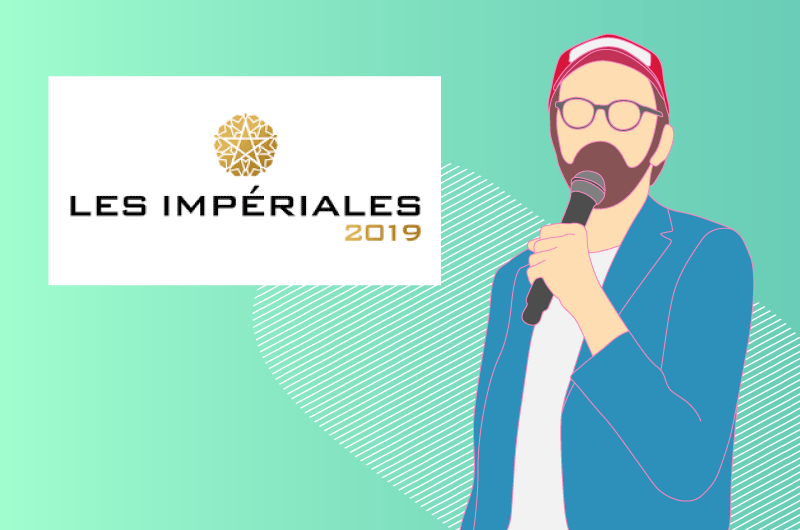 At the end, I will come back to the content of my intervention, without forgetting my best moments of sharing
And here we go!
Chapter 1: What is Les impériales and what is its importance?
We can't fully understand the event without knowing its organizer. So let's start by finding out: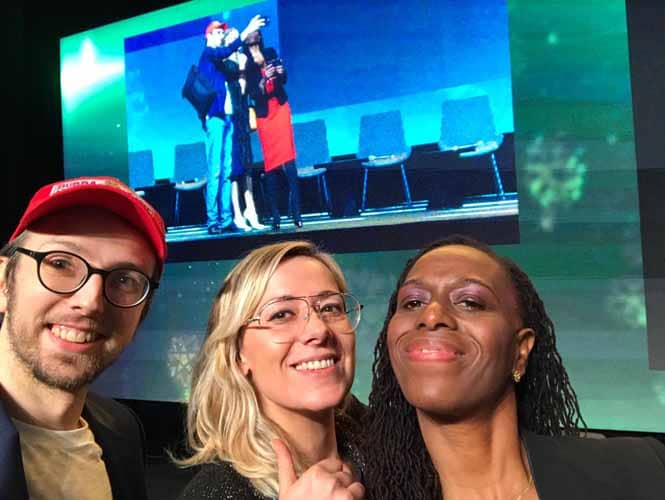 1.1. what is " Les Impériales "?
Created in 2018, "Les Impériales" is a Moroccan association whose goal is to federate the actors of the Marketing and Communication sectors.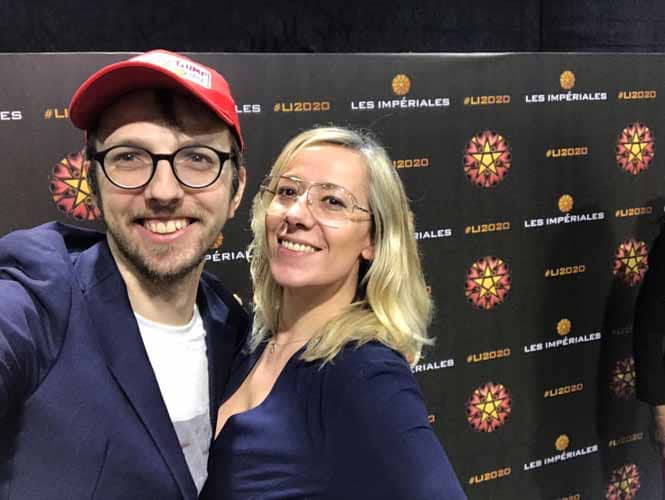 To be more precise, "Les Impériales" gathers related sectors such as
Marketing

Communication

Digital

The media

Advertising.
According to theassociationthese sectors of activity are composed of about 8,500 Small and Medium Enterprises. Most interestingly, these companies have a contribution of more than 12 billion Dirhams to the Moroccan GDP.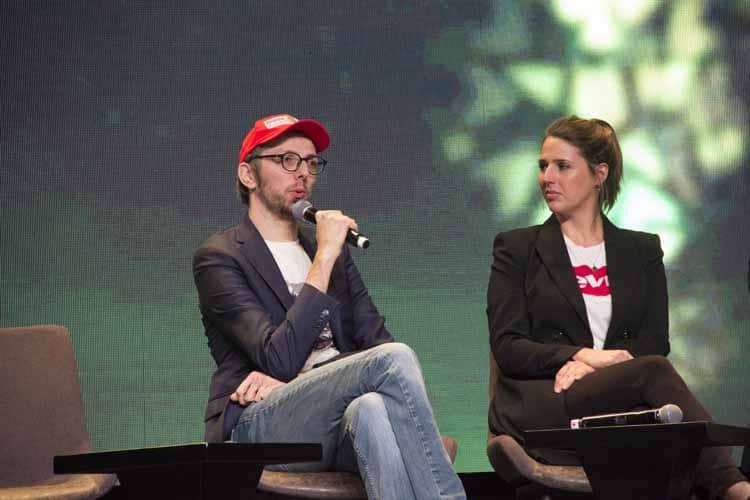 There is no doubt that this is a very important aspect for their national economy
This is why "Les Impériales" aims to be a real crossroads that brings together the actors of these different sectors.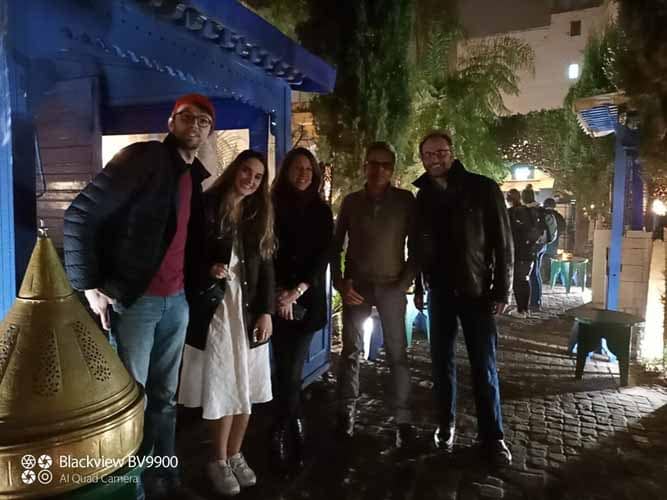 The goal is to federate them around a real platform of experience and knowledge exchange
Having attended, I can confirm that there was no shortage of great moments of exchange
That being said, it should be noted that the association had already been operating for some fifteen years. She also indicates that its first event was organized in 2003 :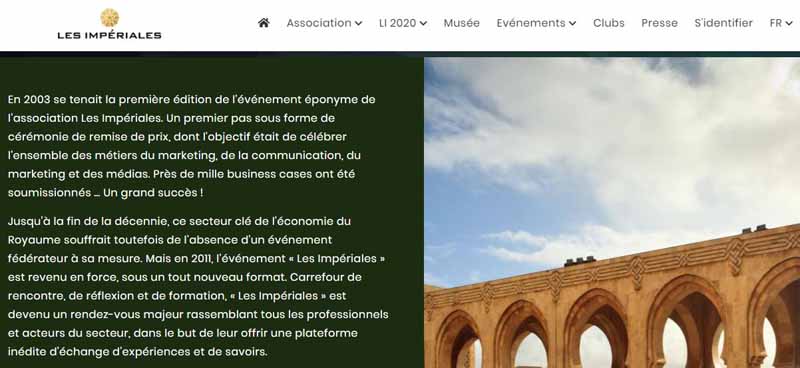 The association thus records several years of experience that allow it to succeed "brilliantly" its events and its objectives.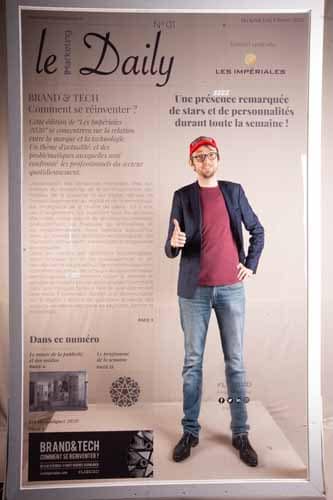 Speaking of events, the association organizes several of them in order to facilitate meetings, exchanges of experience and moments of reflection between the different actors it targets.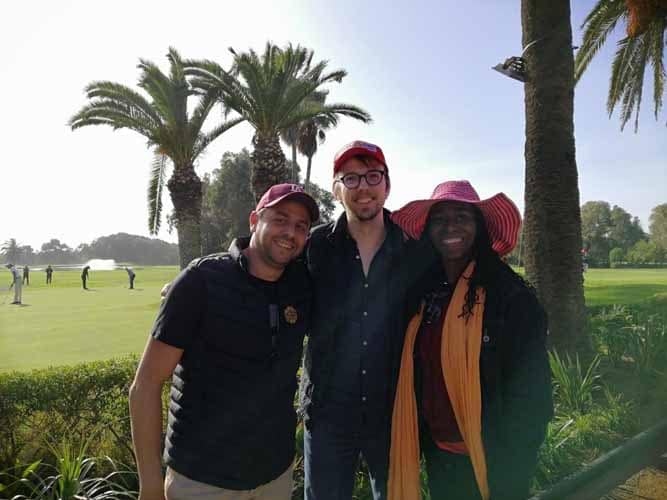 Five different events allow the association to simulate the dynamics of the Moroccan marketing and communication sectors.
Thus, there are :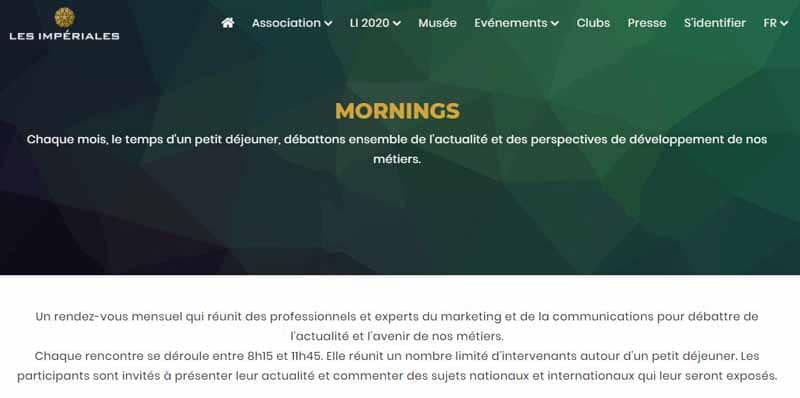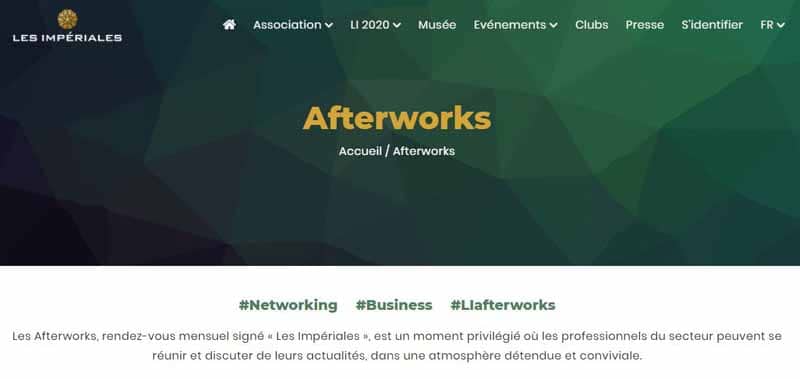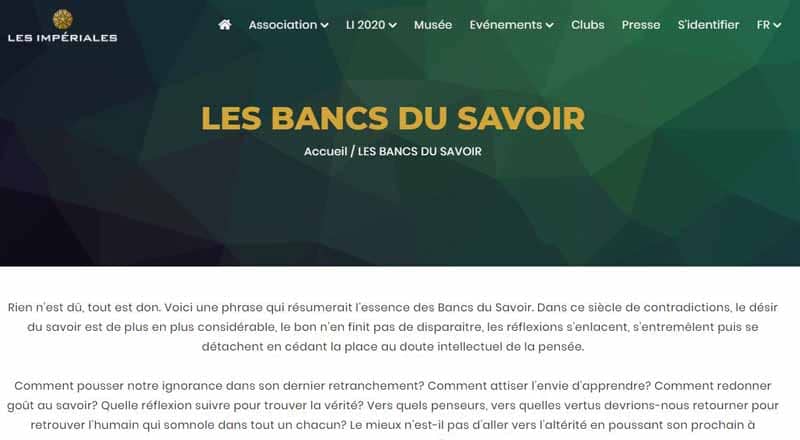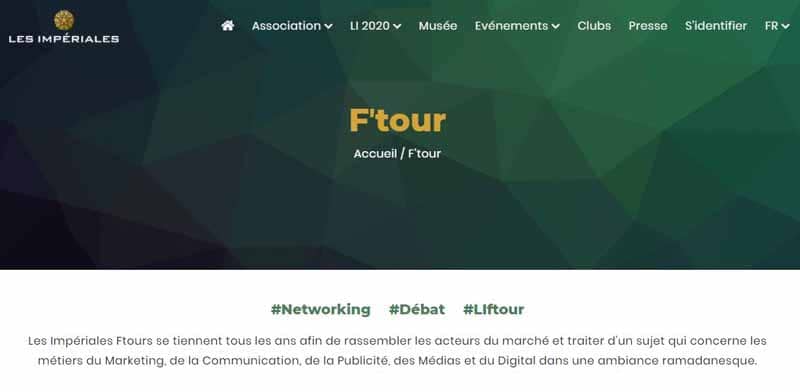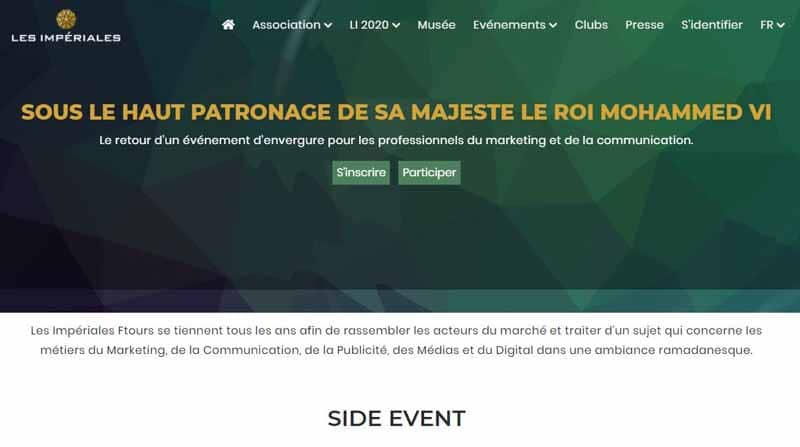 These different events are not only animated by national speakers
Indeed, the association also solicits international speakers who are true experts in their field
This makes this event a highly conducive framework to enjoy all the benefits of networking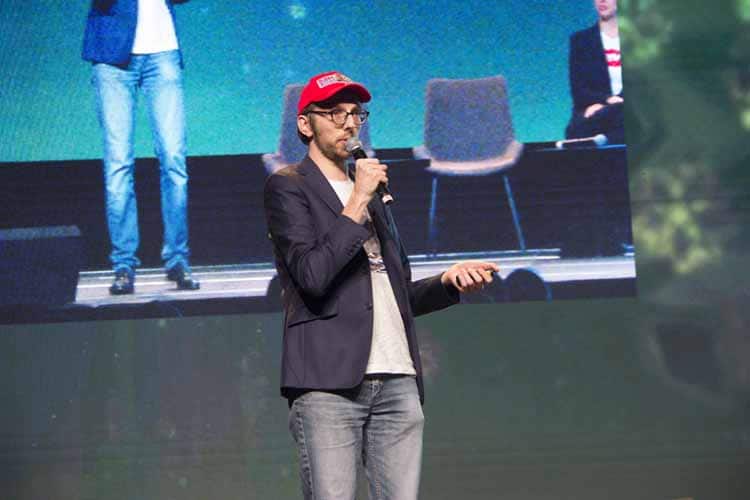 Moreover, its figures show how its main event is one of the most famous:
1.2. The importance of "Les Impériales" in figures!
The most important factor to note is the patronage of the event by His Majesty King Mohammed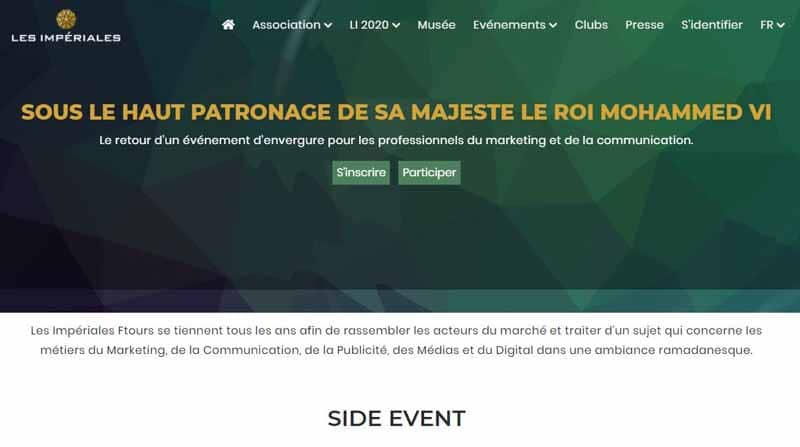 This fact alone shows how important this national event is for the Kingdom of Morocco.
On the other hand, the numbers of "Les Impériales" are proof that this event is extremely popular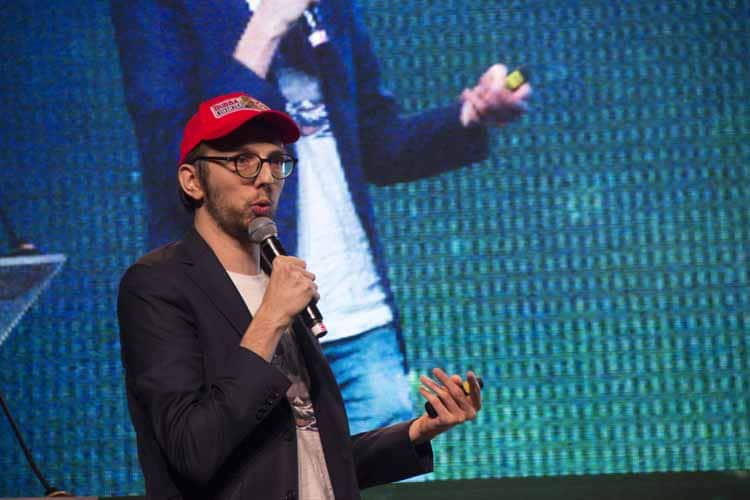 Indeed, "Les Impériales" has counted for the2019 edition
3200 guests ;

60 speakers

100 Journalists and Reporters

31 Keynotes

12 Panels

60 Interviews

21 Awards / 178 Case studies

11 Tributes

6 Workshops / 110 participants

11 Institutional Partners ;

11 Media Partners

500 press coverage.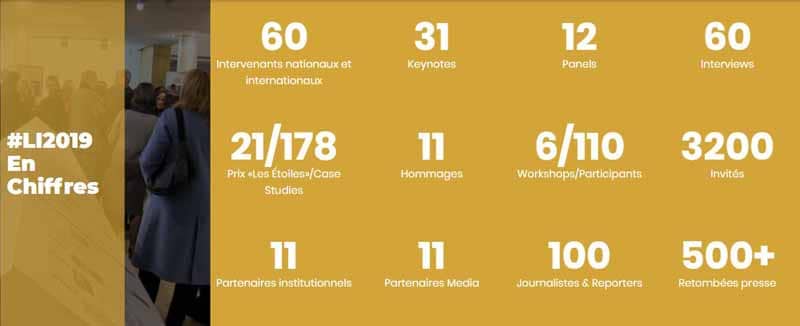 In terms of sponsors, the Moroccan association has about twenty brands: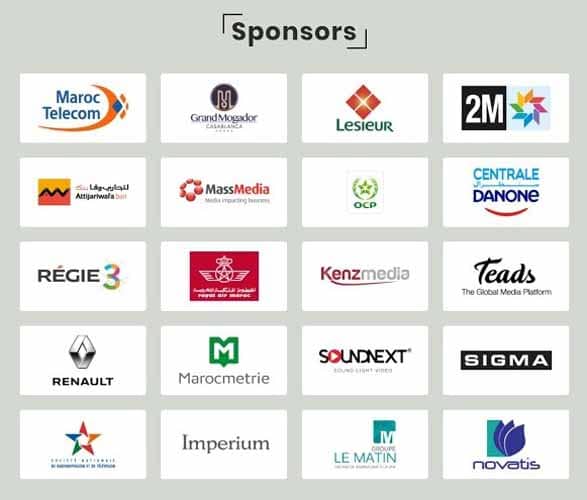 And nearly thirty partners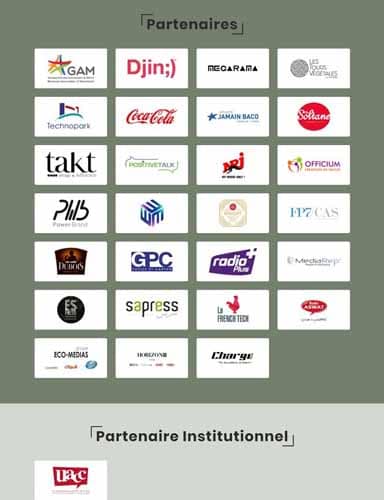 You will agree with me that the annual event "Les impériales" is indeed prestigious. So, what did we tackle in 2020?
Chapter 2: How did "Les Impériales" 2020 go?
To find out how "Les Impériales" of 2020 went, let's first look at the theme under which the event was organized:
2.1. What is the main theme of the 2020 Imperials?
The main theme of this great event is: " Brand&Tech: How to reinvent yourself? "or in English: " Brand and tech, how to reinvent ourselves? ".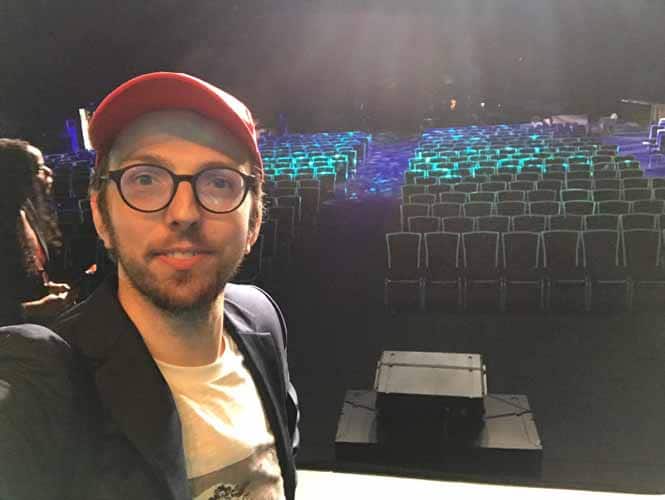 Les Impériales has chosen this theme because of this observation Digital and technology have more and more impact in the marketing and communication sectors.
And this, without forgetting the habits of the consumers which do not cease changing with the passing years
Faced with this situation, brands/companies must develop strategies that allow them to adapt to the different trends.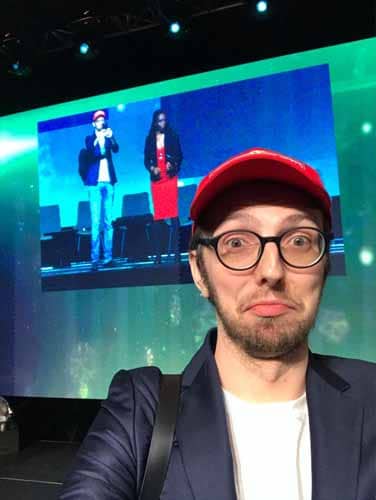 To lend the words of the association We operate today in a technological world, these changes require a strategic evolution.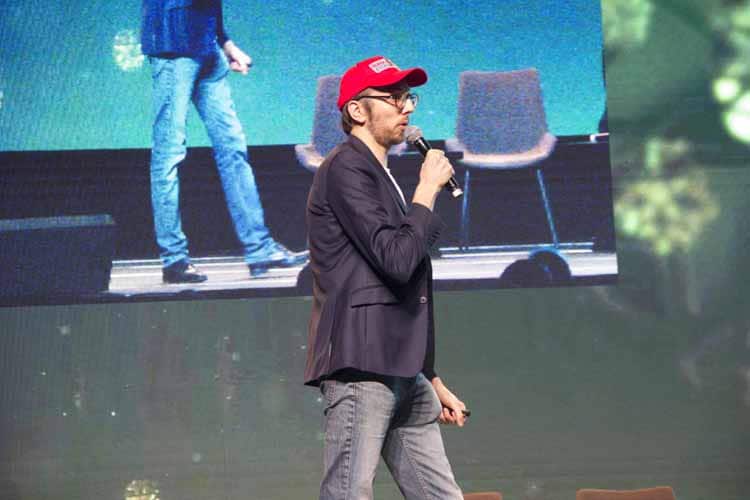 Therefore, the association organizes this meeting to allow to have relevant solutions through
The apprehension of global trends

The analysis of the different paterns

The identification of the key factors of success.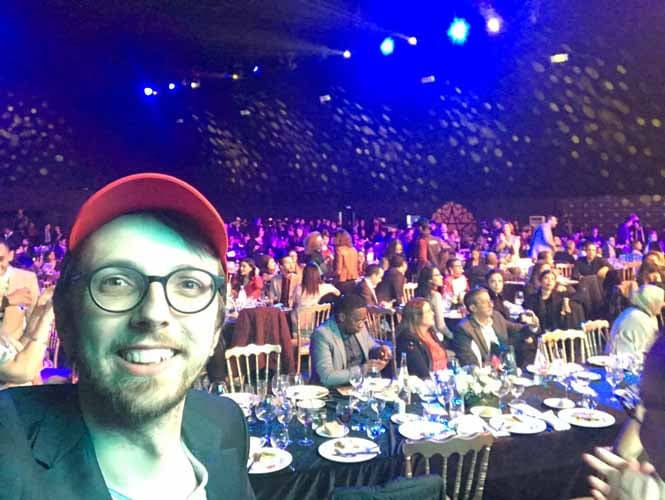 To do this, a rich multi-format program has been set up: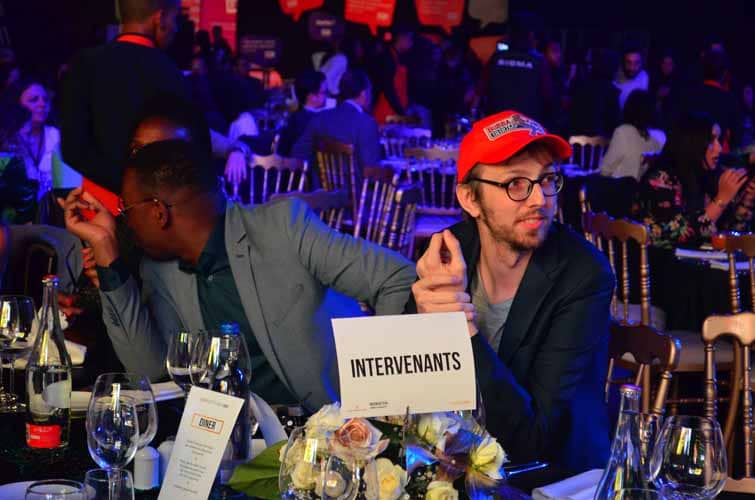 2.2. What is the program followed by "Les Impériales 2020"?
The event took place from February 3 to 9, 2020, i.e. approximately 7 consecutive days. The different formats of the event are
Workshops & Trainings ;

Keynotes & Panels;

Business Cases ;

The Showreel Morocco ;

Job Dating ;

Concept Dating ;

The Parties/Gala

Golf tournament;

The Family Brunch ;

The Business Hub ;

The Game Zone.
Let's look at these different formats in detail
2.2.1. The Workshops and Trainings: takes place from February 4 to 7, 2020
This format has been set up to allow professionals to learn how to deal effectively with the challenges they face in their brand-customer relationship.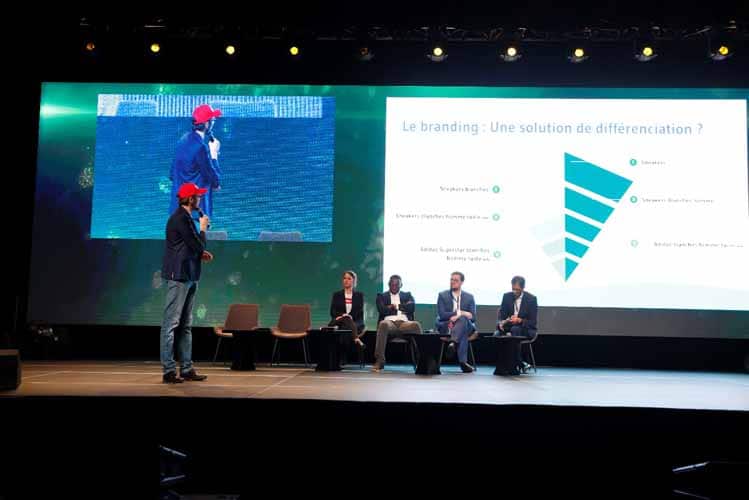 For Workshops & Trainings, speakers will enable participants to develop and adopt new strategies that accommodate new technologies and consumer habits.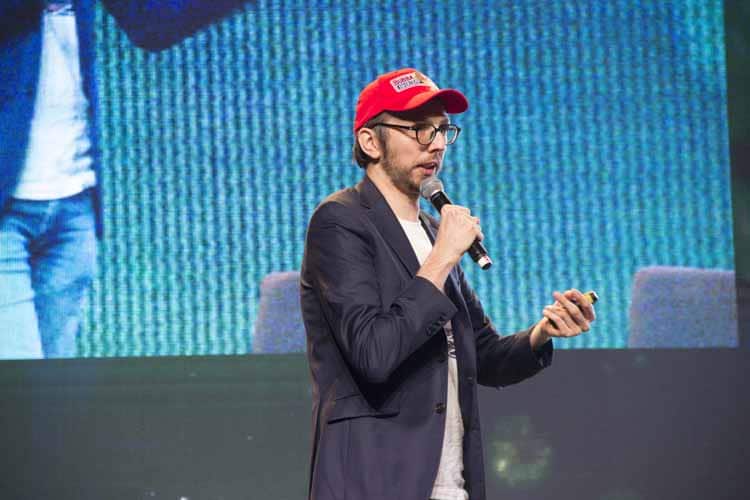 2.2.2. Keynotes and panels: February 4-6, 2020
This format allows participants to have rich discussions on new trends around axes such as
The brand and digital

Data and consumers

Trends and professions.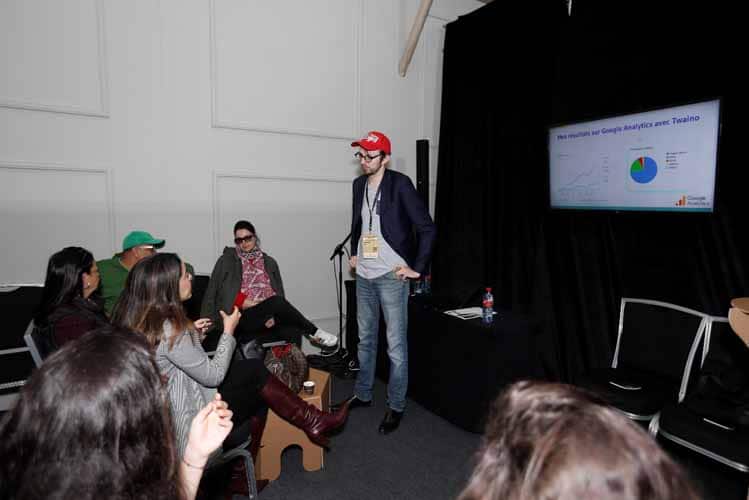 2.2.3. Job Dating and Concept Dating: February 7, 2020
This is one of the association's specialties and takes place in one day. This format allows the different actors to find new perspectives.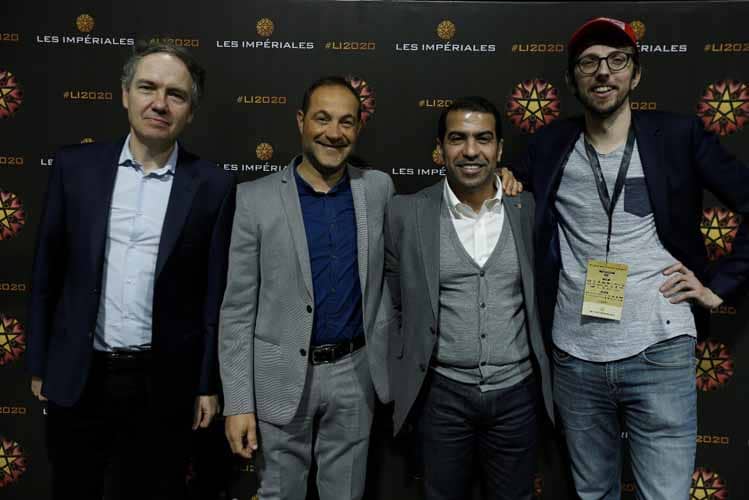 This way
Job seekers can find opportunities to seize and recruiters can find new talents

Investors can find innovative projects to invest in and project owners can find financing opportunities.

2.2.4. Networking and relaxation: February 8 & 9, 2020
After days of knowledge sharing, the association has planned two days of relaxation and networking.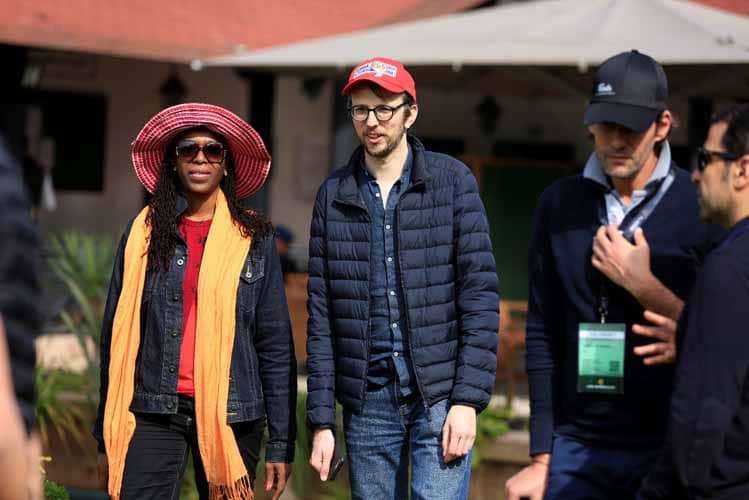 During these two days we enjoyed a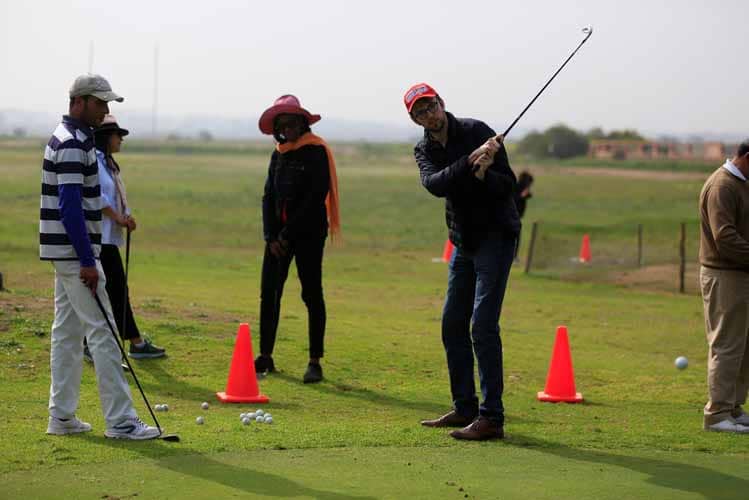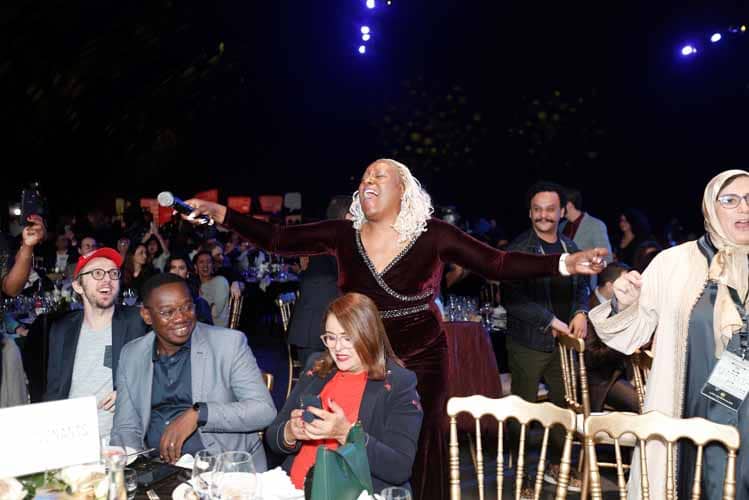 2.2.5. Museum of Advertising and Media: February 3 to 17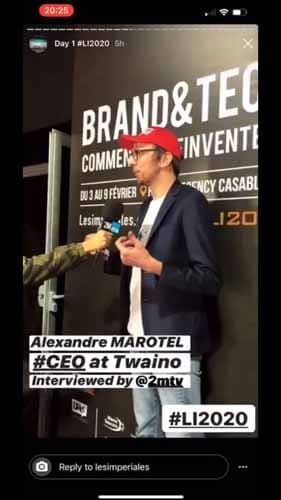 Along the event, the museum of advertising and media is a panorama that allows to have an overview of all the components that have marked the history of this Moroccan sector.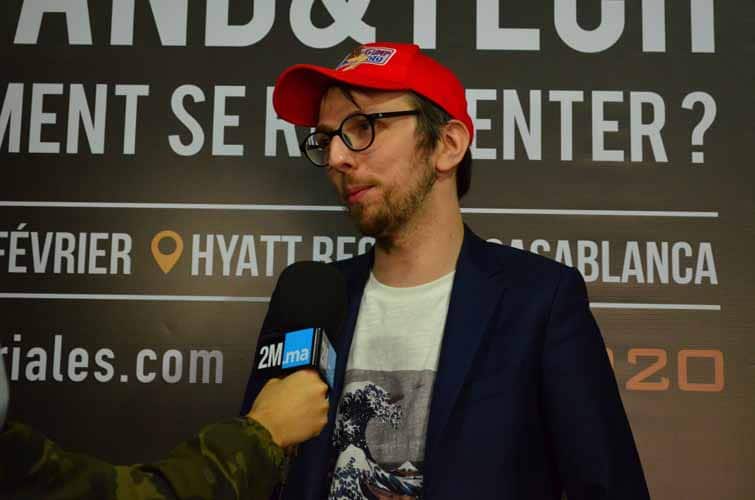 This space allowed to contemplate the very beginnings of the Moroccan media and advertising culture up to the present time.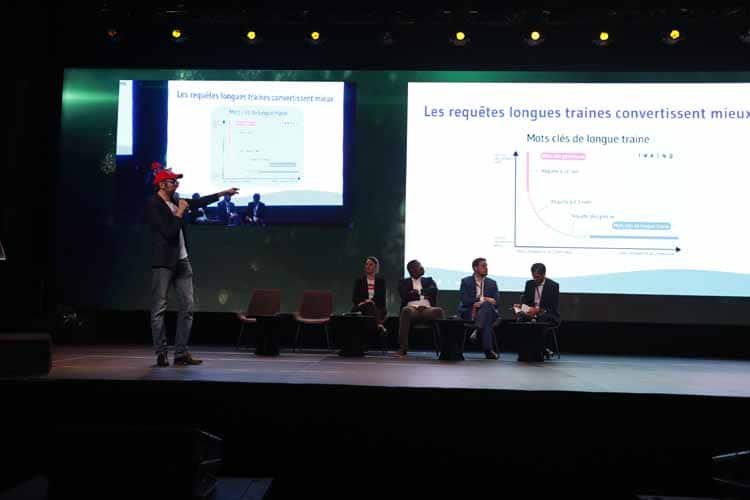 2.2.6. The "Stars" Awards: February 7, 2020
As the name suggests, this section of the event allowed the association to award the best
Celebrities

Brands

Agencies

Campaigns.
These are, of course, those who have accomplished exceptional marketing campaigns in 2019.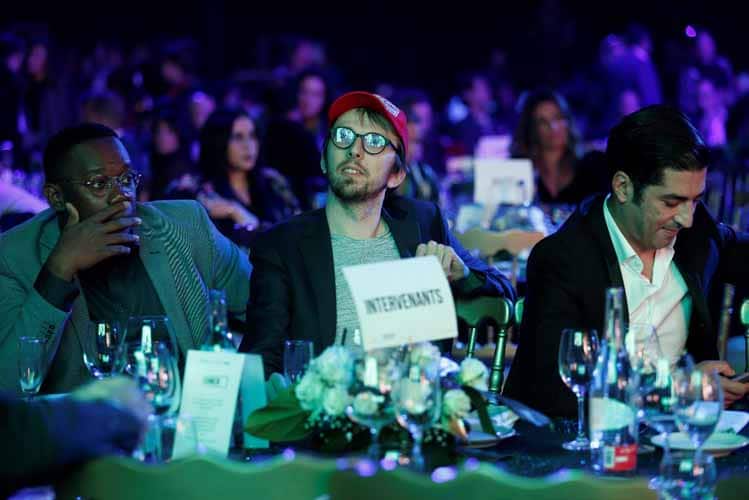 In the lot, "The Imperials" takes into account
Agencies

Brands

Designers

Internal marketing teams;

Public relations agencies;

Etc.

2.2.7. Showreel Morocco: February 6, 2020
Here, the association allows participants to meet advertising professionals.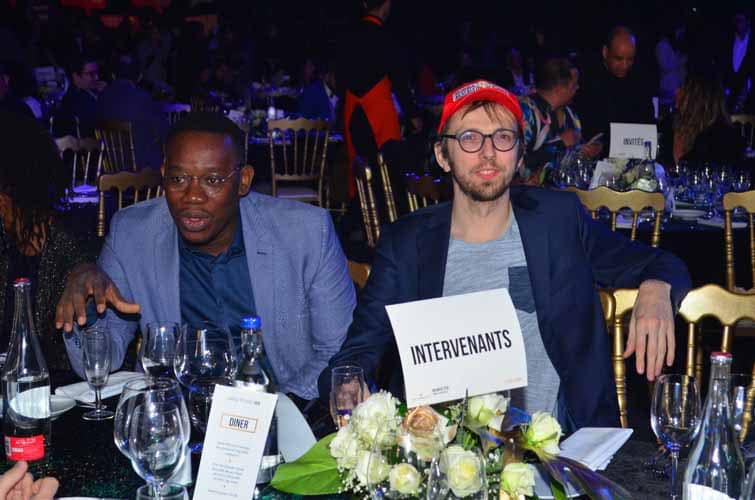 We are entitled to the projection of a collection of advertisements that have marked the ecosystem of communication and advertising.
2.3) Who were the speakers at Les Impériales 2020?
There are several speakers and if we can't name them all, here are a few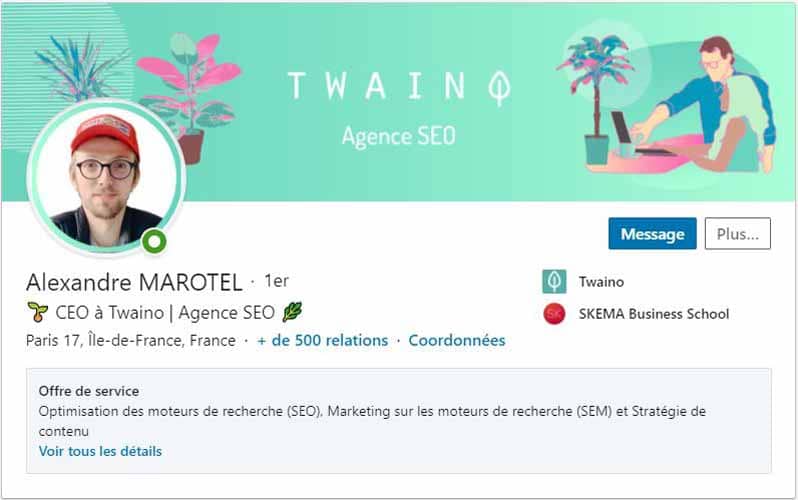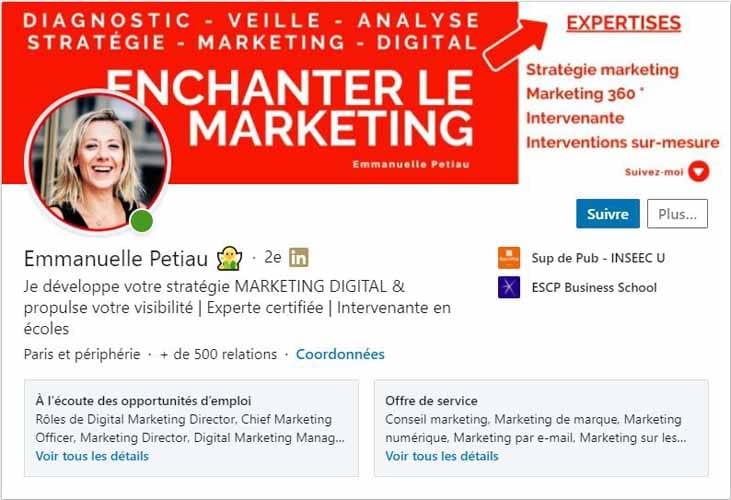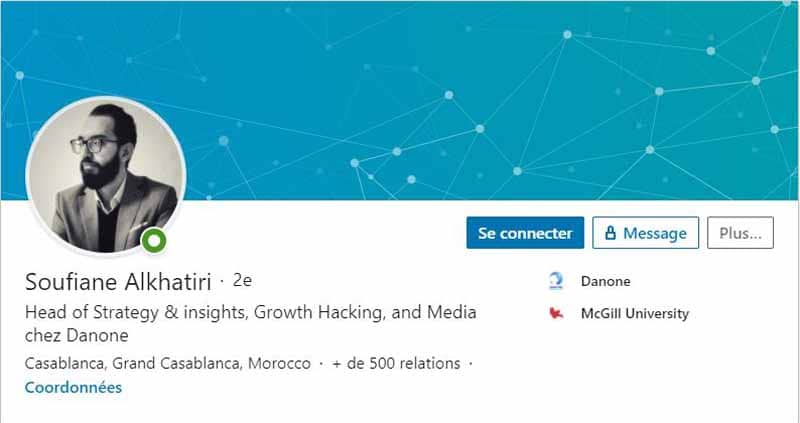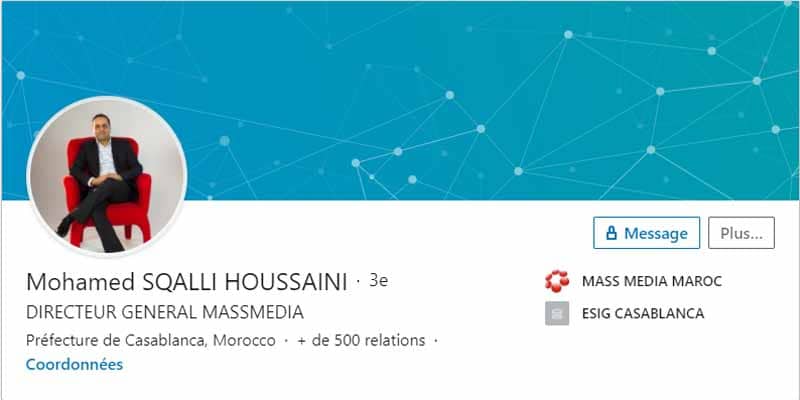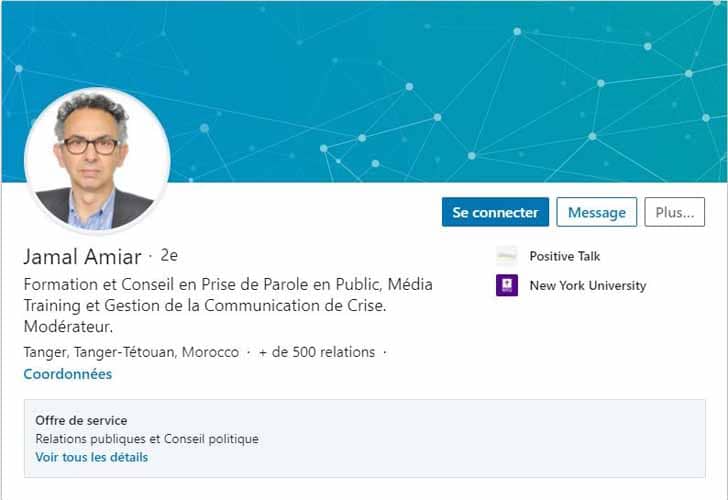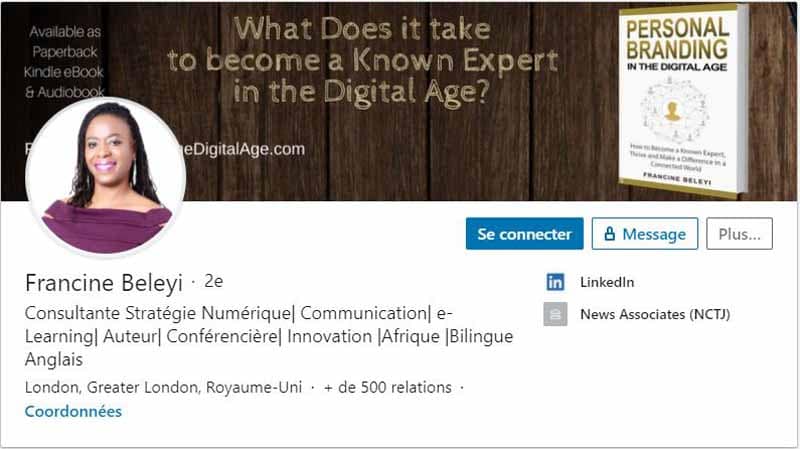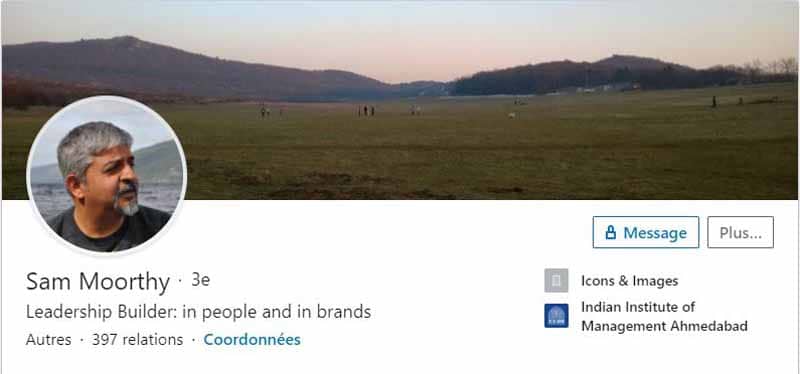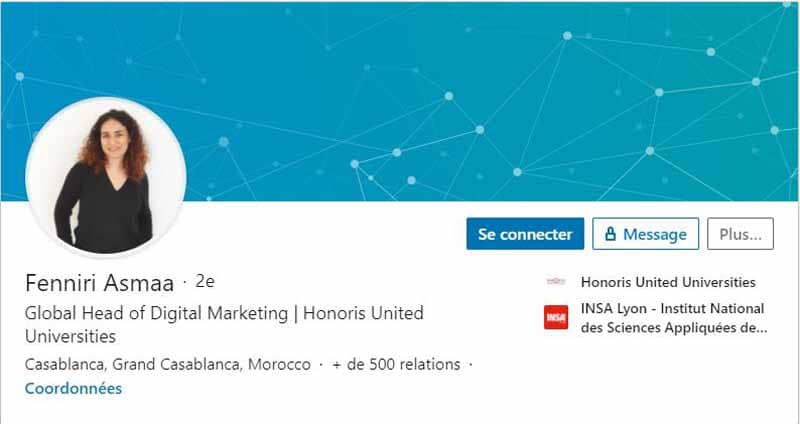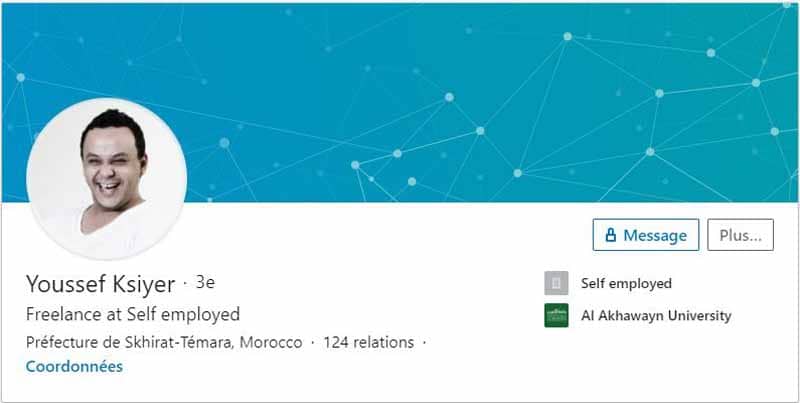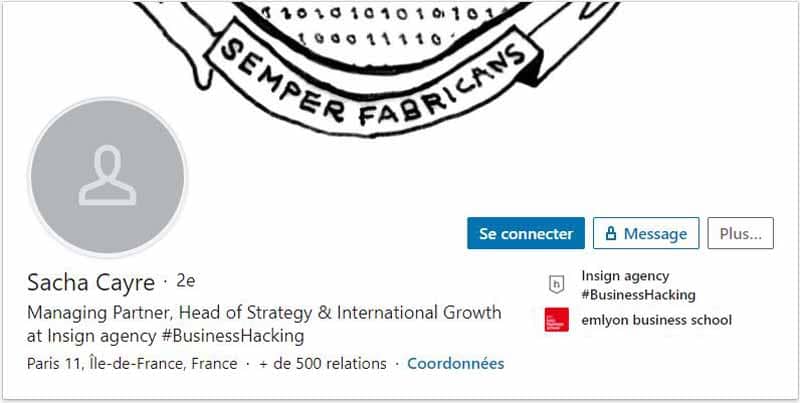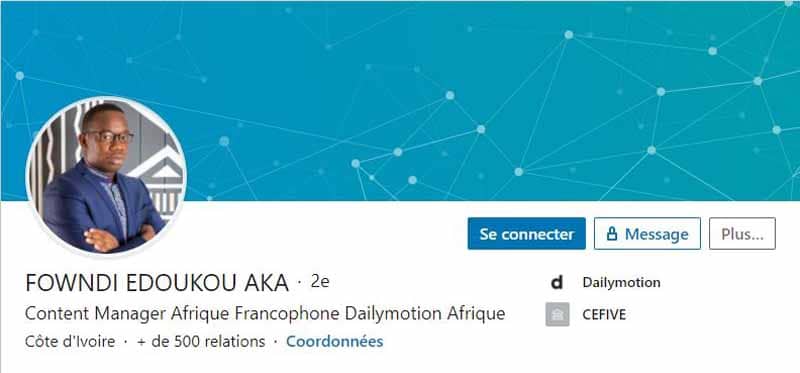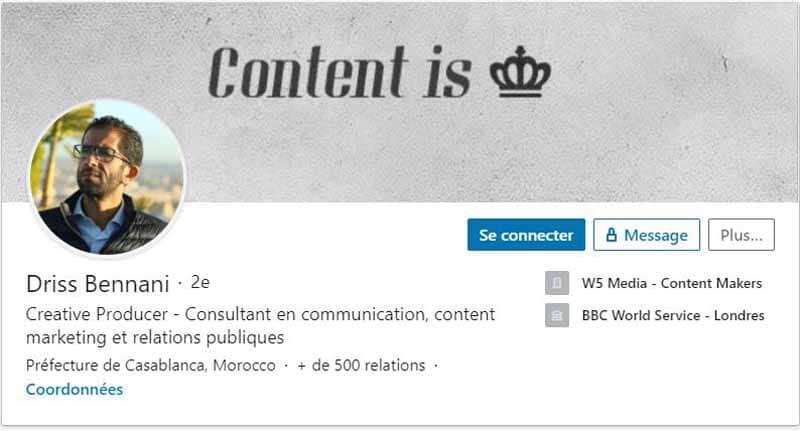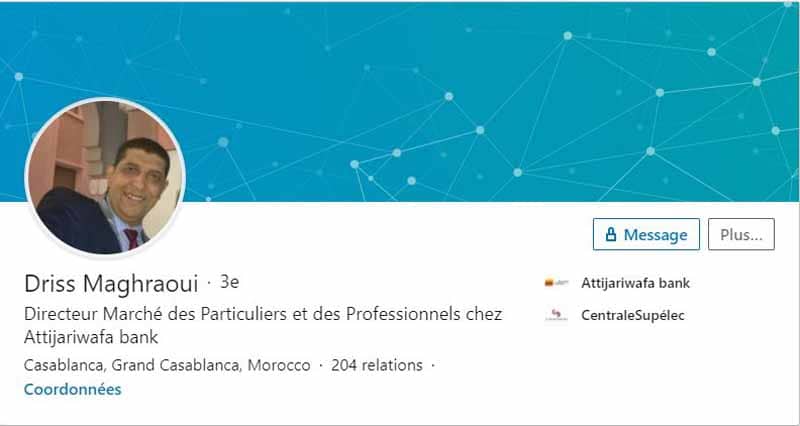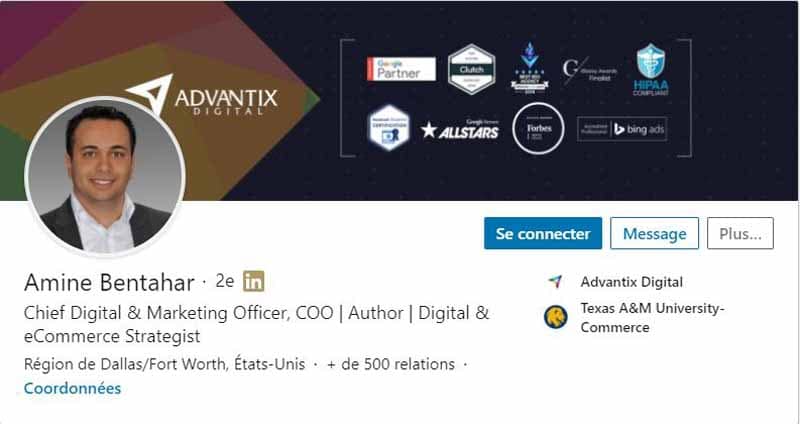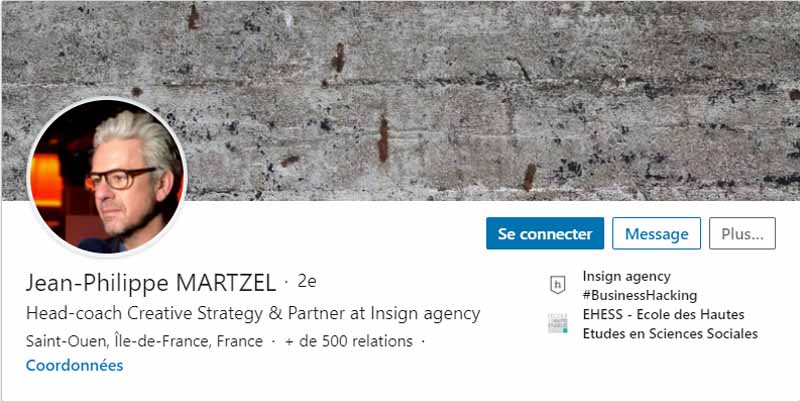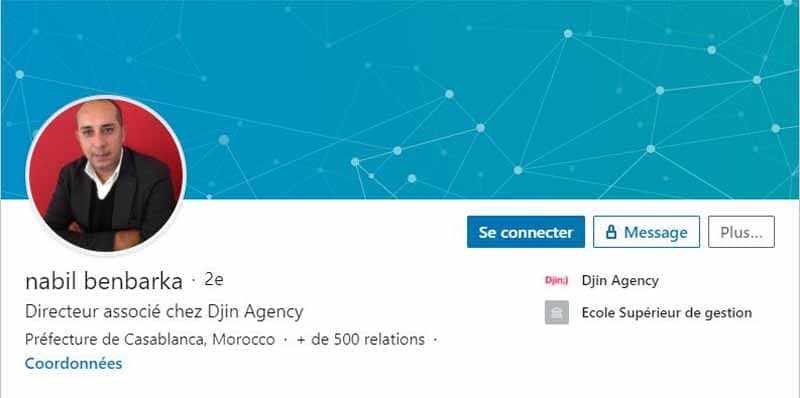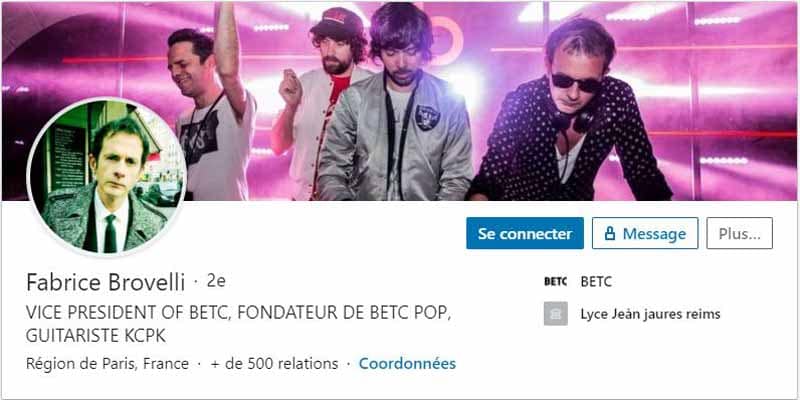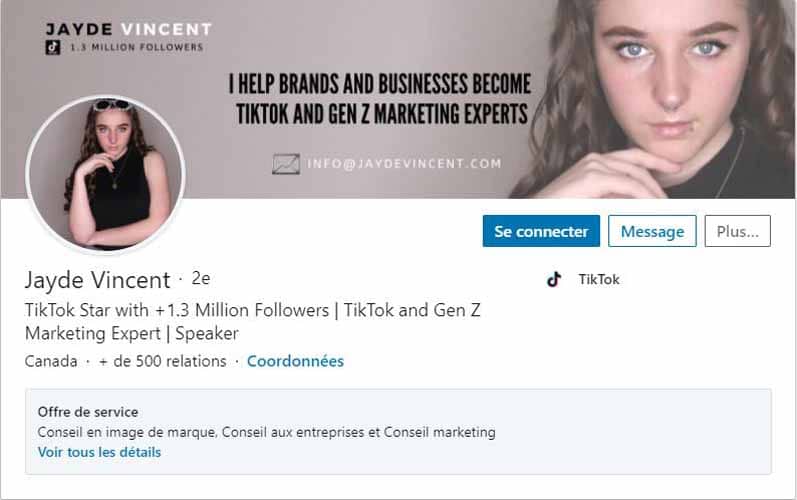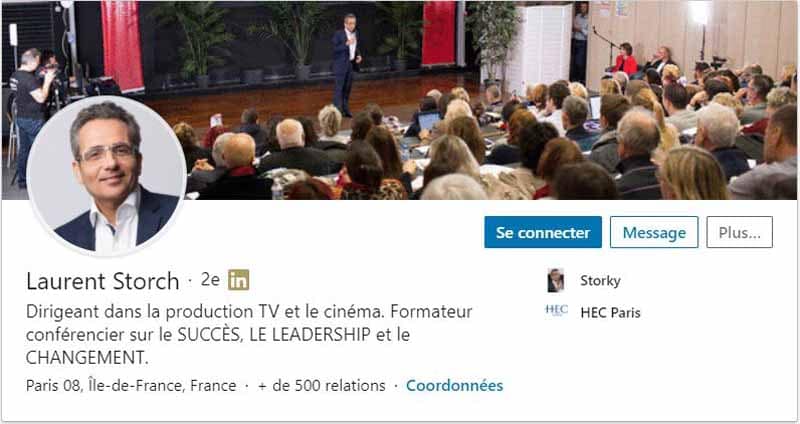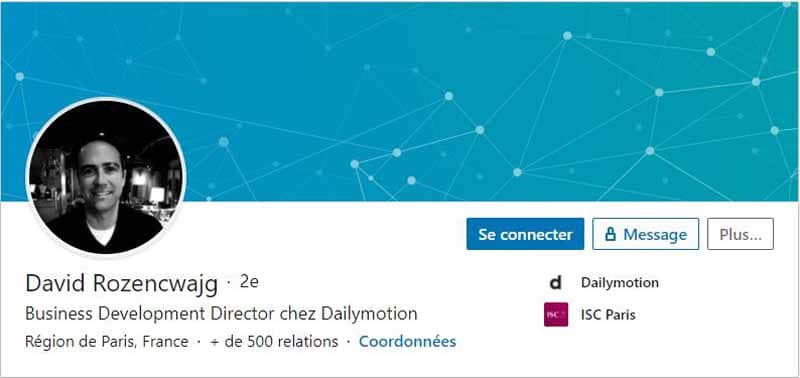 There are more than a dozen speakers added, but I'll stop at that level. I am sure that you already have an idea of the overall profile of those who spoke at the meeting.
Here is the program that we followed, let's see some of the concepts that I discussed during my intervention and the people that I had the opportunity to meet.
Chapter 3: What did I learn/discover at "Les Impériales 2020"?
This event was very rich with speakers who are real experts in their field
In this chapter, I give you an overview of what I learned during "Les Impériales" and the great encounters I had
But first, let's talk about the path I took to attend: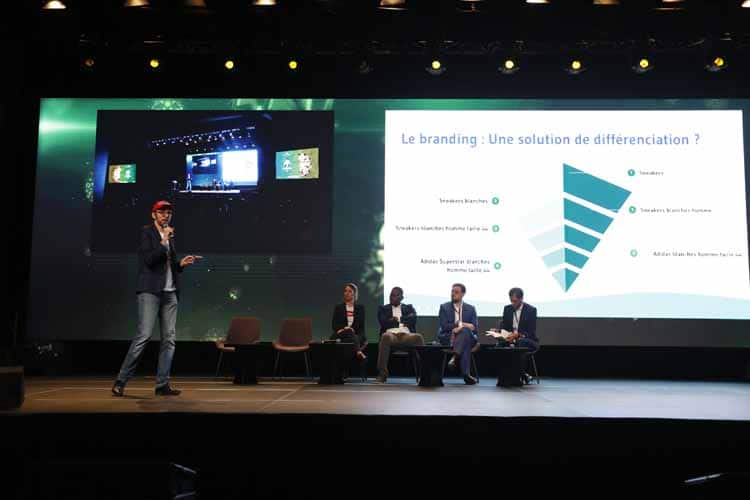 3.1. what journey did I take to attend "Les Impériales 2020"?
But before I made the trip, I made sure to ease my "green" conscience by planting trees
I used the website Reforestaction :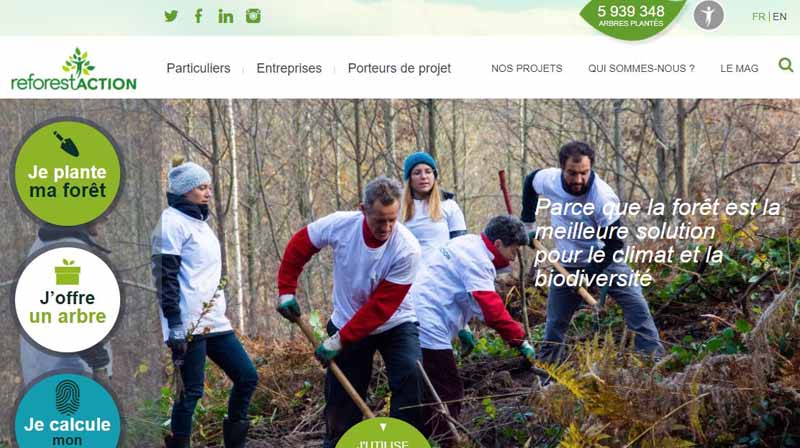 This allowed me to plant 7 trees to offset 948.94 kg of carbon :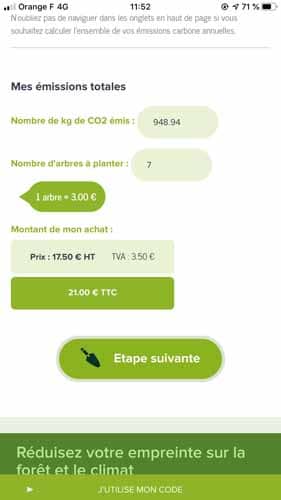 3.2. What are the great encounters I had during "Les Impériales 2020"?
During "Les Impériales 2020", I had the privilege to develop my personal network with the meeting of talented speakers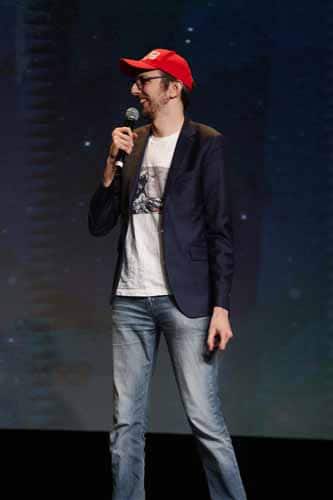 I have mentioned them in this publication on LinkedIn
Conclusion: Les Impériales 2020 – A rich experience to relive
Attending good events has significant benefits of attending a good event.
In addition to having the opportunity to enrich one's knowledge, they are real opportunities to
Meet experts

Develop your network

Represent a product or a brand

Show your expertise.
For Les Impériales 2020, I had the privilege of being a speaker and I can assure you that I benefited from all these advantages and more.
In this article, I have had time to describe this prestigious event and the association that organizes it. Not to mention the different programs that revolved around the main theme Brand&Tech: How to reinvent yourself?
For a whole week, it was a long meeting that was very rich for me. And that's just the beginning:
I have particularly taken a liking to the events, especially because of the very rich experience they allow to have. Therefore, I intend to multiply my outings soon to participate in other meetings.
How do you find the events? And do you plan to participate in others soon?
Don't hesitate to share with me your opinions and experiences.
See you soon!