Your SEO Agency based in Strasbourg
Did you know that nearly 90% of consumers on the Internet begin their buying process on a search engine?
This means that almost all Internet users order products or services from the companies that are offered to them in the search results.
But although this is an interesting statistic that shows the importance of promotion on the Net, only companies that manage to position themselves on the first page of Google can truly benefit from these figures.
However, it has been proven that SEO, especially local SEO, is the best way for structures to obtain a good ranking on search engines.
With an SEO agency in Strasbourg, Twaino is available to help you drive more traffic to your site and increase the number of customers visiting your premises.
Local SEO: a powerful marketing lever to boost business SEO
Since the advent of smartphones, local search has become increasingly popular. Today, nearly half of the 63,000 queries people send to Google every second are local searches.
This high demand sometimes pushes the search engine to suggest local businesses near the user's location, even to answer standard questions.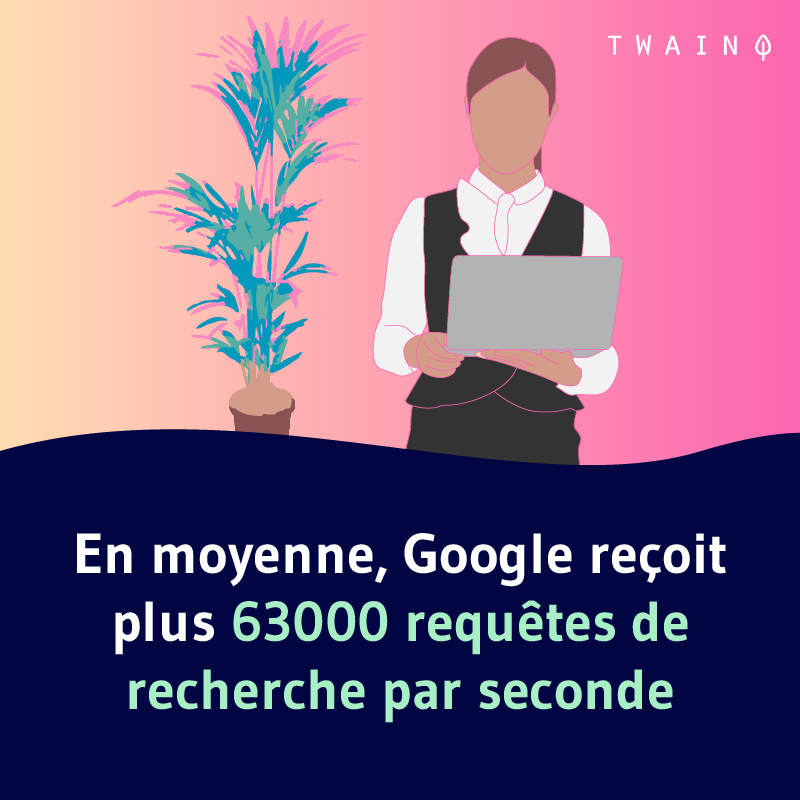 And this is understandable when you consider that the number of times users have entered terms such as "near me", "near me" or "not far from me" has increased by 900% since 2018.
These are extremely profitable figures for sites optimized for local SEO, but of course a real shortfall for companies that have not developed any SEO strategy.
And you? What about your business in Strasbourg? Is it correctly optimized to appear in the first results as soon as a user searches for your nearby services?
Maybe you haven't adopted an SEO strategy yet? In any case, the Twaino agency has a team of local SEO experts capable of improving the visibility of your brand in Strasbourg and attracting more traffic to your web pages.
BOOK A MEETING NOW
Twaino, your SEO agency in Strasbourg
You wish to be accompanied for an SEO service in Strasbourg, do not hesitate to contact us.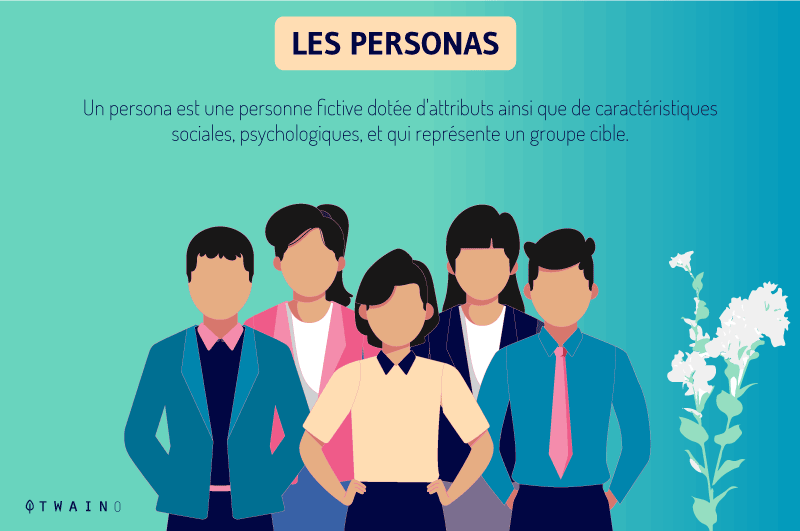 BOOK A CALL NOW
Take advantage of our know-how to reach the right target in Strasbourg and in the rest of Alsace
Attracting traffic is great. But attracting quality traffic, likely to become loyal customers, is even better! What would be the point of having visitors on your site, if they do not consume your products or services?
To avoid such a situation, SEO allows you to be precise and target only Internet users interested in your services, unlike traditional marketing which seeks to reach everyone.
Twaino being a local SEO agency, our SEO experts can apply filters such as:
the age group ;
the profession ;
the hobbies ;
passions ;
social class;
etc
After this sorting, we can identify in detail the profile of users most likely to buy your services in Strasbourg.
It is then that an SEO strategy entirely adapted to these Internet users is proposed, to attract their attention and encourage them to take action.
Win the online competition in your sector in Strasbourg
You certainly know some competing companies in Strasbourg that offer exactly the same services as yours. But in SEO, the term "competitor" takes on an even broader meaning.
On a Google search results page, for example, your competitors may also be companies belonging to other niches, which makes competition on the web even tougher.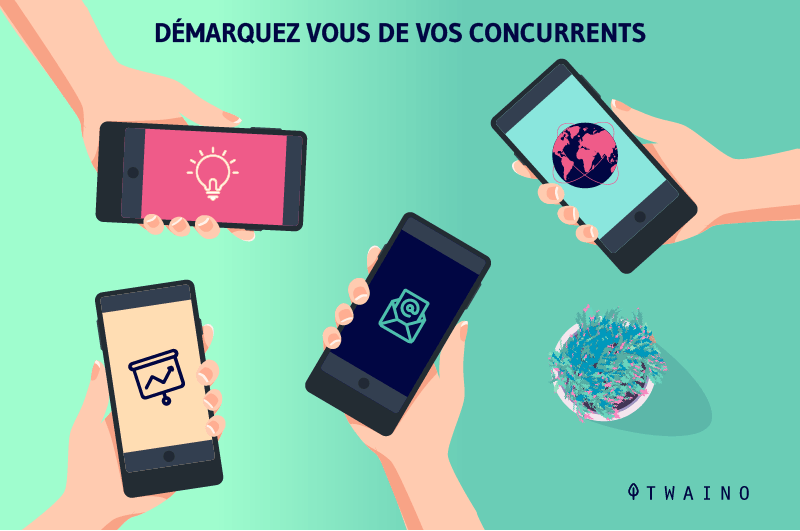 At Twaino, our SEO campaigns always start with an SEO audit, which takes into account the analysis of your competitive environment and the technical state of your site.
Who are your main SEO competitors? What strategies are behind their success on Google pages? What unsuccessful methods did they use?
So many questions to which our SEO gardeners provide precise answers to draw inspiration from the most effective tactics, make adjustments to those already in place on your site and avoid the pitfalls into which others have fallen.
BOOK A CALL NOW
Get more traffic in Strasbourg: each neighborhood has its own SEO strategy
Located in the far northeast of France, Strasbourg is one of the most beautiful cities in the country. Very close to the German border, it is especially appreciated for its admirable architectural heritage recognized by UNESCO.
At any time of the year, the time of a tourist stay or a long-term installation, everything is done to please you in Strasbourg.
In winter, the big Christmas market welcomes you with local products, but also from the 4 corners of the world, in an unforgettable festive atmosphere.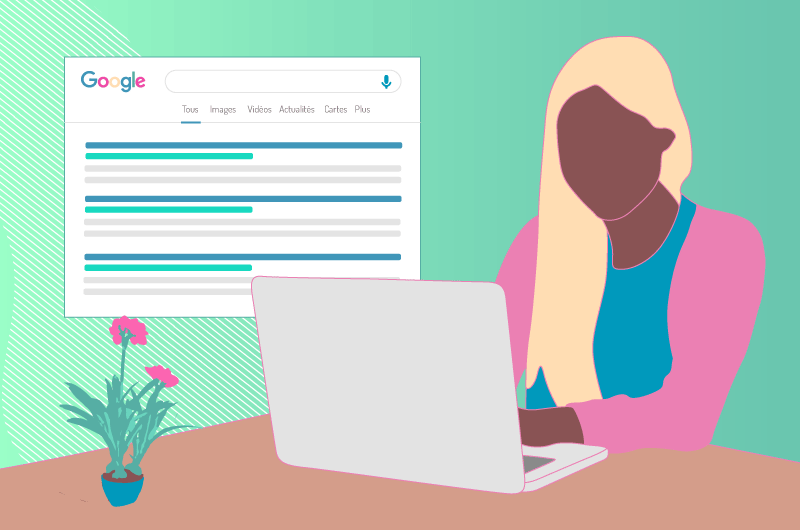 In January, discover Strasbourg under the snow, in a magical and unique atmosphere. In summer, stroll along the streets, ideal for walks or bike rides with friends.
As you have understood, Strasbourg is a city where life is good, with significant economic activity: catering, tourism, small shops…
But who says important economic activity, says strong competition, especially on the pages of Google.
However, there is no question of choosing an SEO strategy blindly to hope to obtain satisfactory results. In Strasbourg, each neighborhood has its own characteristics and requires its own SEO methodology.
BOOK A CALL NOW
Bourse-Esplanade-Krutenau : Answer the opinions of your consumers to build loyalty to your brand
Not far from the university and the residences of the Krutenau, this district is mainly frequented by students, which explains its particularly lively and dynamic atmosphere.
There you can find everything you need for students, restaurants, bookstores, shops… and above all at affordable prices.
If your activity is in this sector, you must bet on sociability in addition to SEO optimization techniques.
This means, among other things, that you absolutely must respond to all the consumer reviews you receive, good and bad.
Indeed, the youngest Internet users trust positive opinions more before ordering a product or service.
At Twaino, we can improve the referencing of your business in the Bourse-Esplanade-Krutenau district, but also set up a "comments" section on your site.
The objective is to bring you closer to your consumers and allow you to respond as quickly as possible to their concerns.
On the one hand, it shows the attention you give them far beyond matters of personal interest.
On the other hand, positive reviews are another form of promoting your services, which gives a good image of your brand, both to new visitors and during word of mouth recommendations.
You will probably also receive negative reviews, but they are filtered before being published, in order to verify that they are not malicious fake comments.
When it is actually a question of a consumer in difficulty or who has had a bad experience, we give you tips on how to respond tactfully and turn the situation to your advantage.
This little touch of attention, which we help you add to your marketing, increases the confidence of your customers and makes them more likely to remain loyal to you.
Downtown : Stay On top of Google Pages to win hip audience
The city center of Strasbourg is undoubtedly the most dynamic district of the whole city. With its shopping streets and public squares, the area brings together people from all walks of life.
Workers, tourists, residents, the city center is always bustling, to the delight of local businesses.
And of course, whether it's a tourist looking for a hotel, a worker ordering lunch or a local on the lookout for bargains, Google is always the first instinct.
Here, people are used to trusting Google to search for a product or service, even for small things.
Typically, an estimated 70% of people looking for a local business use online research.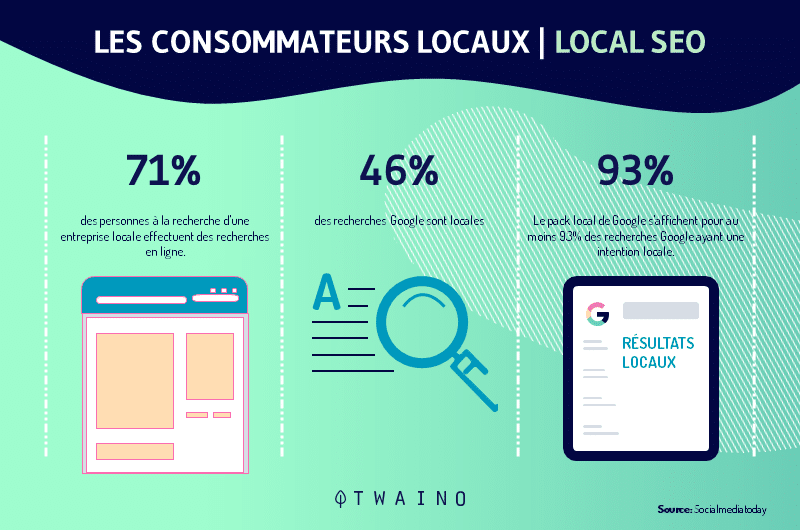 As an entrepreneur, appearing in these results as soon as an Internet user needs your services is an opportunity to increase the visibility of your brand and obtain new customers.
And this is where the SEO agency Twaino can be useful to you. With our experience and our know-how, we can support the referencing of your site and improve its position on Google pages.
BOOK A MEETING NOW
Gare-Court : Target "nearby" queries to attract more customers to your site
As its name suggests, Strasbourg station is located in this district. Cosmopolitan and lively, the Gare-Tribunal district is a place of passage, a kind of melting pot where people from other cities meet in an always effervescent atmosphere.
But this sector is not limited to life around a station, it also owes its charm to remarkable places, such as the Museum of Modern and Contemporary Art, the Molodoï or the La Laiterie concert hall.
If you run a business in this neighborhood, it's important to rank for "nearby" queries to attract new customers, in addition to those who usually contact you.
Imagine the number of travelers who, leaving the station, could need your services: hotel nearby, supermarket nearby, pizza delivery nearby, etc. And the same is true for the revelers returning from Molodoï or La Laitière.
Your business needs to show up in search results, so you can take advantage of this wave of customers that changes almost daily. If you want to benefit from the proximity of these key places in the neighborhood to expand your address book, our local SEO experts can help you.
This involves applying the usual SEO methods, but above all emphasizing the insertion of local keywords in strategic places on your site.
Orangerie-Conseil des XV: improve your presentation on the SERPs with structured data markup
Located close to the European institutions, it is undoubtedly one of the most residential areas of Strasbourg, with a significant diplomatic presence.
Quiet, with a green park, the Orangerie-Conseil des XV is home to luxurious hotels and the inhabitants are more part of the so-called "upscale" socio-professional classes.
In such a peaceful and distinguished area, you need to use more than just words to promote your services.
It's not enough to launch your website and wait for local people to contact you.
You need to add those little touches that make all the difference, including using structured data markup, which is great for getting an overview of all the important information about your business.
This is what well-used structured data looks like: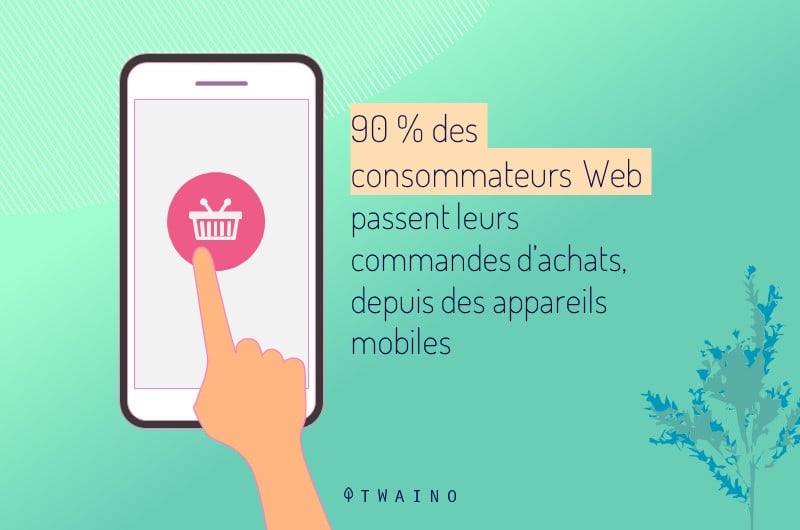 With this type of visual, detailed and illustrated, Internet users are more inclined to click on the link to your site rather than on another less attractive one.
In addition, structured data also allows crawlers to better understand the structure of your pages to better index them.
Although the example below relates to food, at Twaino we can configure structured data markup to suit your industry, so you're sure to captivate users and entice them to visit. your site.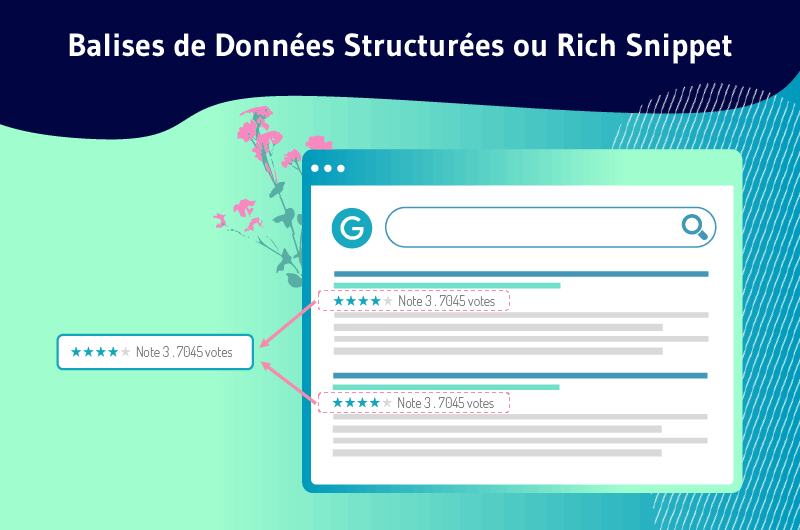 With Twaino, you take care of the presentation of your pages on Google's SERPs, while facilitating their indexing with the search engine.
BOOK A MEETING NOW
Koenigshoffen : Be the first to register on Google My Business, Bing places and Apples Maps
Koenigshoffen is a suburb of the city with a rich history. It dates from Antiquity and has since occupied an important place in the city.
Today, the district has evolved a lot with, among other things, a tram line to reach the city center.
But despite its modernization, Koenigshoffen has retained an authentic character, thanks to monuments such as the Schloessel tower, the Capuchin convent, the Jewish cemetery and the Schweitzer villa.
The area is a bit far from the city center and is not very noisy. It's a boon to be among the first in your niche to fill in your Google My Business, Bing Places and Apple Maps files, before the area is saturated.
These are files that are still unknown to many entrepreneurs, but which represent great added value for their activities.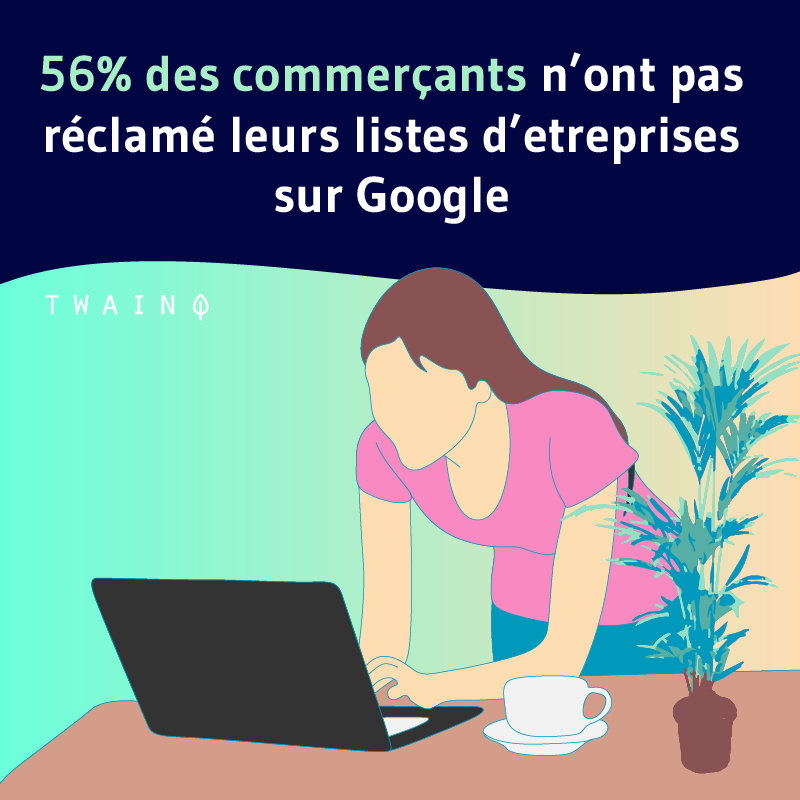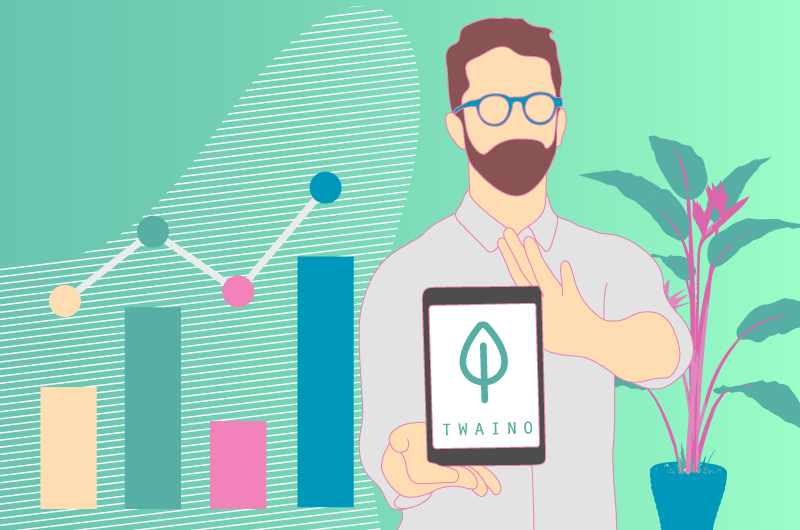 These tools are offered free of charge by search engines to index a list of businesses (shops, restaurants, agencies) in order to give them better visibility on the web. Only the establishments declared in these digital directories appear in the "nearby" results.
At Twaino, we take care of the configuration of your Google My Business listings, but also Bing Places and Apple Maps, to allow Internet users to easily find the location of your establishment in a few clicks.
Whatever your neighborhood in Strasbourg, we know how to determine the SEO strategy that is best suited to generate more traffic and increase your sales.
Why prefer our agency for the referencing of your site in Strasbourg?
Here are some principles specific to Twaino, which set us apart from other Strasbourg agencies:
Twaino : An SEO Agency present in Strasbourg to serve you better
Twaino is an SEO agency based in Paris, but also present in several other cities in France, including Strasbourg.
Our main goal has always been to help businesses of all sizes get more traffic to their site, especially from search engines.
Whether you run a startup, an SME or a large multinational, Twaino is available to support you in your SEO projects, with effective strategies, to guarantee that you actually achieve your objectives.
We are present in Strasbourg and know the city well, which gives us an advantage in understanding the difficulties you encounter on the ground.
We can provide you with effective solutions adapted to your situation in Strasbourg and to your sector of activity.
Twaino : Combining SEO Performance and Digital Sobriety
At Twaino, we are convinced that a company can achieve great SEO performance without polluting the environment.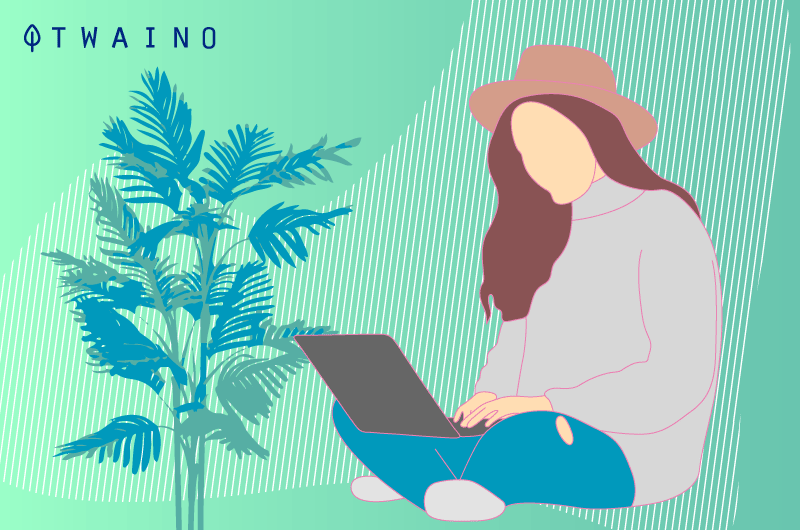 It is an ideal to which we aspire and we are already mobilizing the necessary resources to achieve it, if only to set an example and rally more people to this cause.
By working with Twaino, you are also making a contribution by saying yes to green servers, the use of renewable energies and the planting of trees.
At Twaino, we use green web servers that use renewable energy and we plant young trees to offset the low carbon emissions from the facilities.
BOOK A CALL NOW
Twaino : a 100 % « White Hat SEO » SEO Agency without risk of Google penalties
SEO is a discipline that requires attention and meticulousness before obtaining concrete results and seeing the referenced site grow, a bit like a gardener who daily maintains a young shoot.
Our experts are sort of SEO gardeners who take care of the SEO of your site down to the smallest detail with ethical strategies that comply with Google guidelines.
This is our way of guaranteeing you a quality SEO, healthy and free from any risk of penalty from the search engine.
You may not know it, but there is another branch of SEO, called "Black Hat" used by less scrupulous SEOs who try to circumvent Google recommendations to acquire a quick SEO.
But this is an artificial ranking improvement and the search engine ends up spotting these practices, before imposing sanctions on the sites concerned, even if it means removing them permanently from its index.
At Twaino, we don't make promises we can't keep. We do not claim to hold a magic recipe that you win the first place on the pages of Google.
Our strength lies in consistency and a job well done, with 100% ethical strategies, in accordance with Google's recommendations. This is how we can offer our customers a referencing without penalties and sustainable over time.
Twaino : Tailor-made solutions for more effective results
Some agencies systematically recommend large SEO campaigns, identical for all their clients, without considering the case of each.
At Twaino, our campaigns always start with an SEO audit, to analyze:
the condition of the site;
issues that undermine its SEO performance;
the competitive environment;
assets that can be improved to achieve better results.
And it is only after this audit that our experts can comment and propose an SEO strategy plan, based on the conclusions of the SEO audit: this is the optimization phase.
This is a carefully crafted plan to specifically address the difficulties we have observed on your site.
Once these strategies are implemented on your pages, the Twaino campaign does not stop there. The last step, that of content strategy, consists of creating new SEO content to obtain even more results and make them sustainable. Gradually, your pages reach higher levels of performance and take on greater challenges.
Twaino : A transparent methodology to better assess our strategies 
Because we are convinced that an SEO campaign proves itself better with figures, we periodically send detailed reports to our clients, so that they can measure the effectiveness of our methods themselves.
This is data collected using reliable and recognized analysis tools, such as:
Google Analytics ;
Google Search Console ;
Ahrefs ;
etc.
You can access these tools yourself to check in real time the accuracy of the figures we send you:
the number of active visitors per month;
the number of clicks;
the most visited pages;
traffic sources;
etc.
And, still in terms of transparency, we communicate regularly on the performance we have achieved on our own site. Find the latest figures recorded on the Twaino site in this video.
For all your SEO needs in Strasbourg and the rest of Alsace, the Twaino agency is available to support you in the success of your plans, with a range of personalized SEO services.
Do not hesitate to contact us, we will be happy to listen to you and find a solution adapted to your project: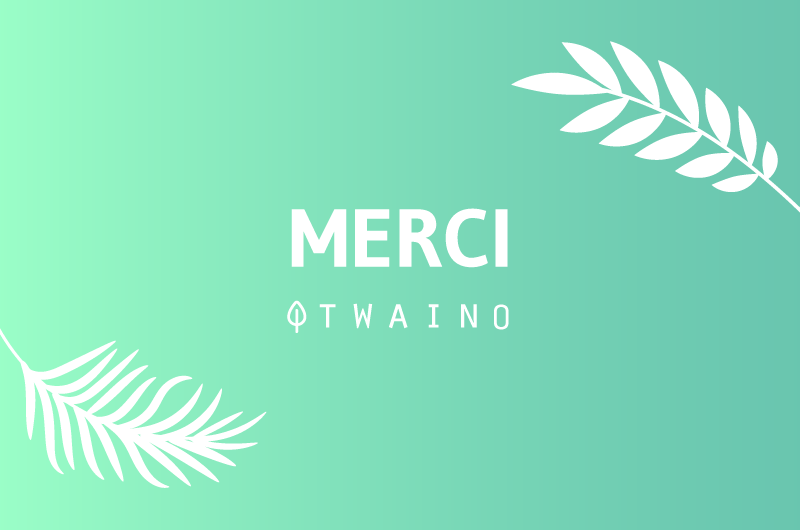 Phone: +33 (0)7 86 06 39 48
LinkedIn
YouTube
Twaino, Your SEO Agency based in Strasbourg
You wish to be accompanied for an SEO service in Strasbourg, do not hesitate to contact us.