Your SEO Consultant
Are you looking for a professional SEO consultant determined to guide you in generating traffic through natural referencing?
The Twaino agency can help you, by offering you trained experts who are attentive to your business needs. Your Twaino SEO consultant accompanies you, with the aim of accelerating your online growth, by giving your website all the visibility it deserves with your prospects and customers.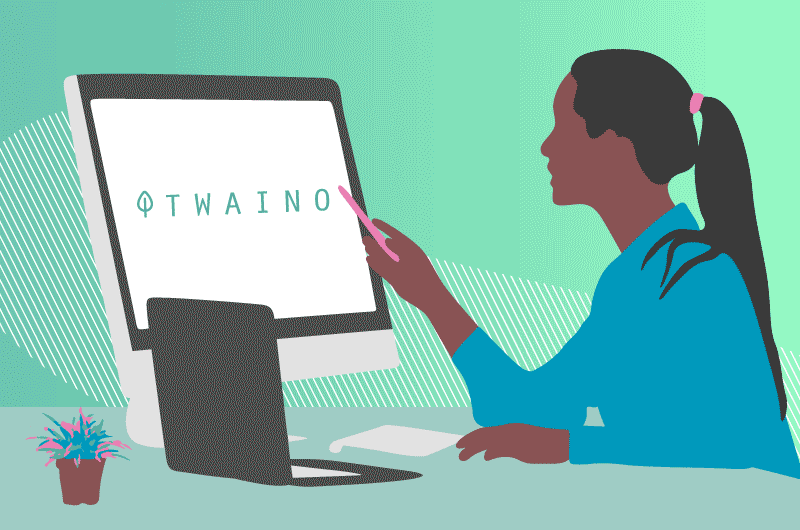 Experience and ethics at the service of SEO
Founder of the natural referencing agency Twaino, I am Alexandre MAROTEL, SEO consultant in Paris and beyond.
Thanks to my passion and my experience, I provide SEO advice and tips to companies wishing to optimize their site, in order to make a name for themselves in their field on the Web.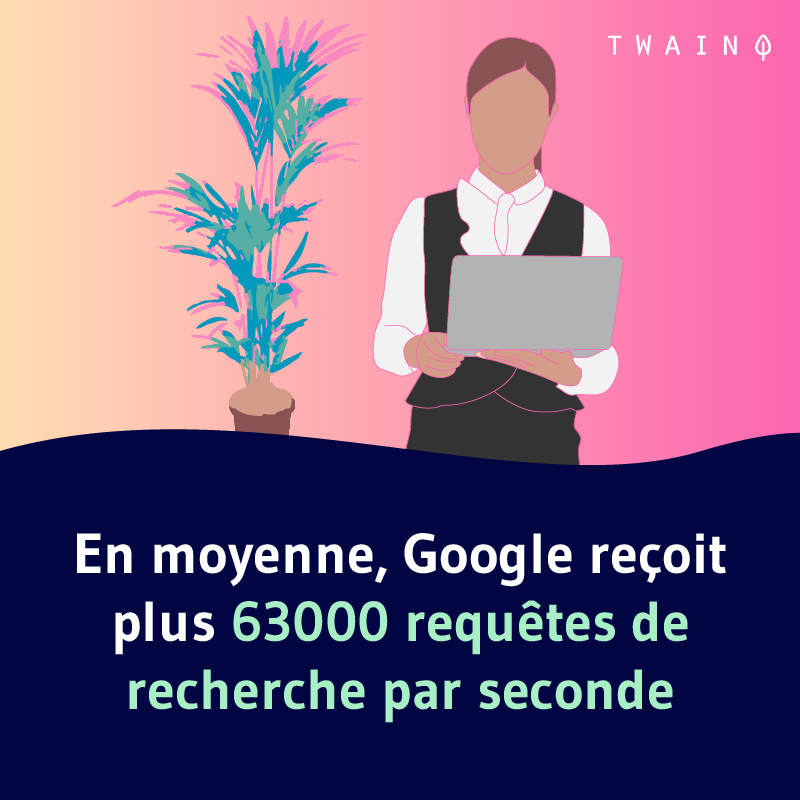 In accordance with Google's recommendations, I only use ethical White Hat SEO strategies to support structures of all sizes.
My goal is to improve their visibility on the Net and increase their traffic, their customers and their sales, for a better return on investment.
If we likened your website to a garden, I see myself as a gardener, because you need a methodical and rigorous follow-up to make your projects grow and last over time.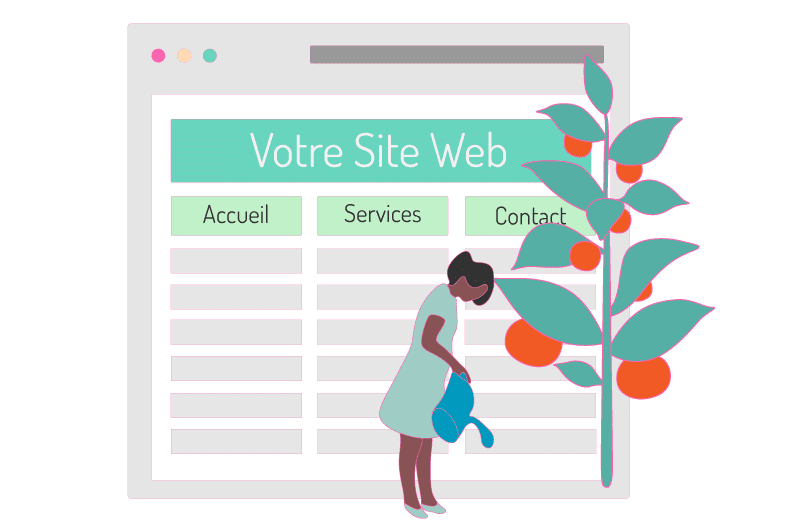 Search Engine Optimization : More than a specialty, a passion
My specialty is SEO, that is to say that I do not offer any advertising campaign or any other form of paid marketing strategy to help my clients achieve their goals.
I made this choice because SEO is the best solution in web marketing to obtain sustainable returns over time, unlike advertisements which cease to produce results as soon as the advertisements end.
To follow the example of the well-shod shoemaker, I present with transparency the figures of the evolution of my Twaino site, which has gone from 0 to more than 15,000 visitors per month, thanks ONLY to natural referencing.
SEO Consultant
You wish to be accompanied for an SEO service, do not hesitate to contact me.
An SEO agency that puts the cards on the table
In this video, I go into detail about my site's performance reports with SEO analytics tools like Google Analytics, Google Search Console, Ahrefs, and Websiteseochecker.

If you too would like to see such progress on your pages, do not hesitate to contact me. I am available and I put my skills as an experienced SEO consultant at the service of companies in Paris and throughout France.

But technically, what does an SEO consultant do and how can they help you gain authority in your industry and grow your business?
The profession of SEO consultant
Generally, the term "consultant" refers to a person who is an expert in a specific field, paid to assist and give advice to individuals or companies who need it.

In natural referencing, an SEO consultant brings his know-how to website owners, in order to help them:
obtain better positioning on search engines;
gain quality and targeted traffic, for a larger audience;
generate more profits (more sales) on their website.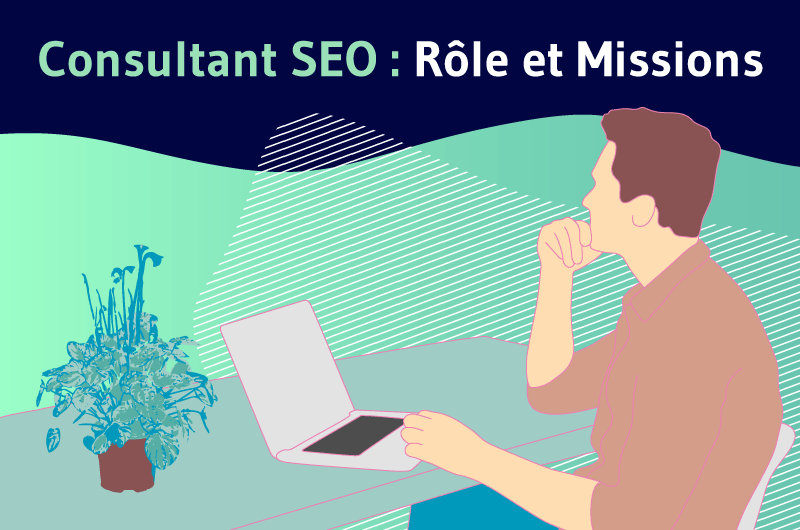 To achieve this, the SEO consultant must have a number of skills, in addition to his search engine optimization skills.
Skills of an SEO consultant
To be an effective SEO consultant in its services, the Web referrer must:
master the information on the company of its client, its sector of activity as well as the products or services it offers. This is an essential condition for successfully implementing coherent and truly profitable strategies;
Have a minimum knowledge of what could be called the "basic language" in web development, namely HTML, CSS and PHP. This quality allows him to easily and correctly implement tools (adding plug-ins, for example) on the site or to configure certain parameters directly in the source code of web pages (tags, for example).
Finally, he must be able to master the overall functioning of the Web, as well as office software from the Windows Office package (Word, Excel, etc.) or Google (Docs, Sheets, etc.) for the creation of editorial content.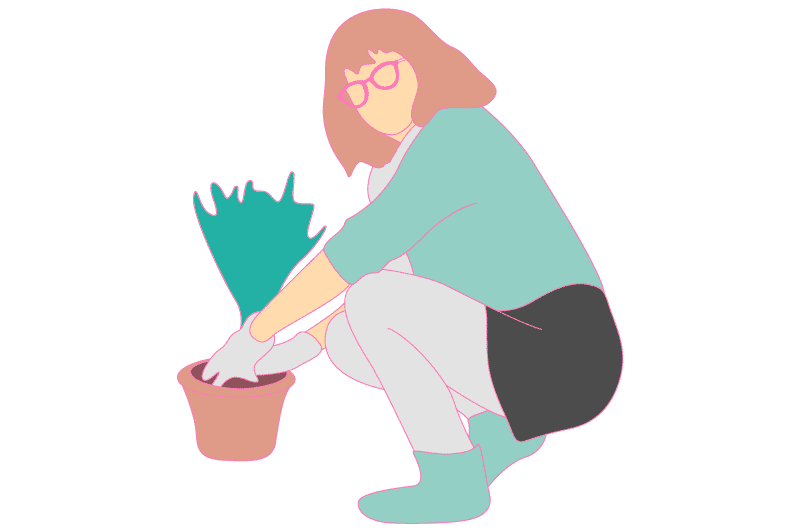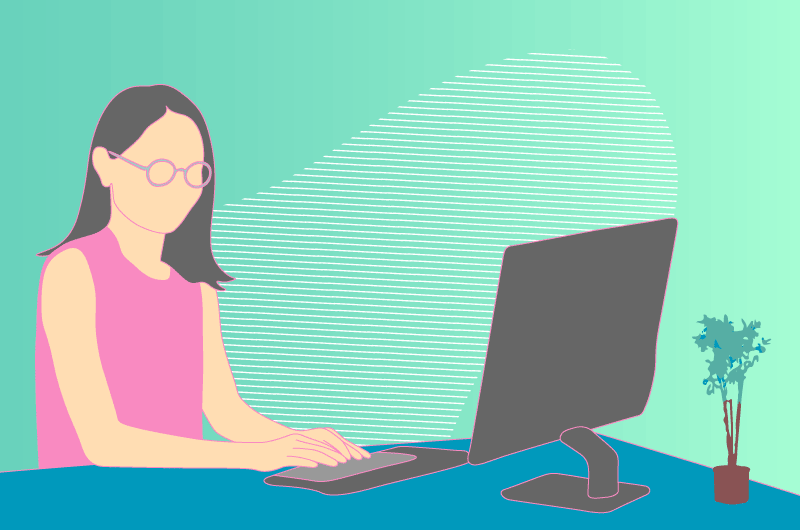 All this must be accompanied of course:
of a curious and rigorous nature to remain methodical in its steps;
humility, listening and a sense of teamwork, to propose inclusive strategies, thanks to which he can learn from both his collaborators and his clients;
responsiveness and initiative, to anticipate possible problems and guarantee the success of its projects despite the difficulties encountered.
The missions of an SEO consultant
The primary mission of a consultant in an SEO agency is to offer everything his client needs to improve his visibility on the Net. To cover all the objectives of the SEO consultant, I have set up at Twaino an intervention procedure which takes place in three main stages:
SEO Audit :
Because all companies are not alike, including within the same sector of activity, the SEO audit allows you to immerse yourself in your personal challenges.
It is also thanks to the SEO audit that the diagnosis of your site can be made, to identify its strengths and weaknesses.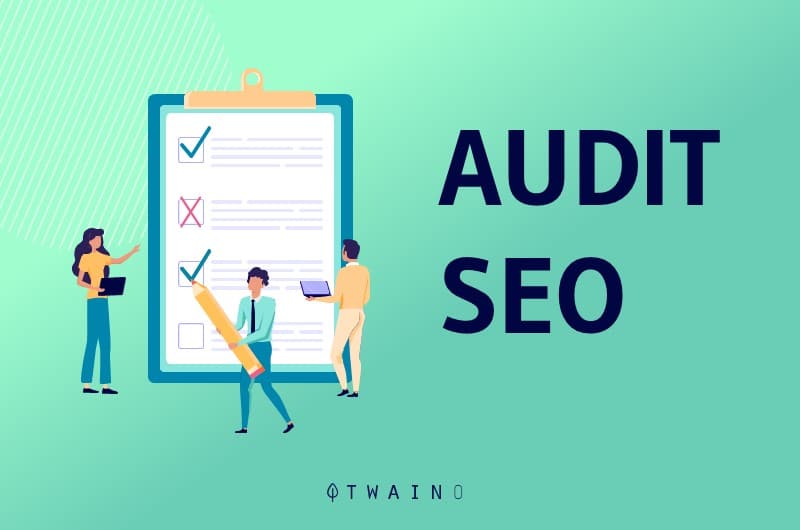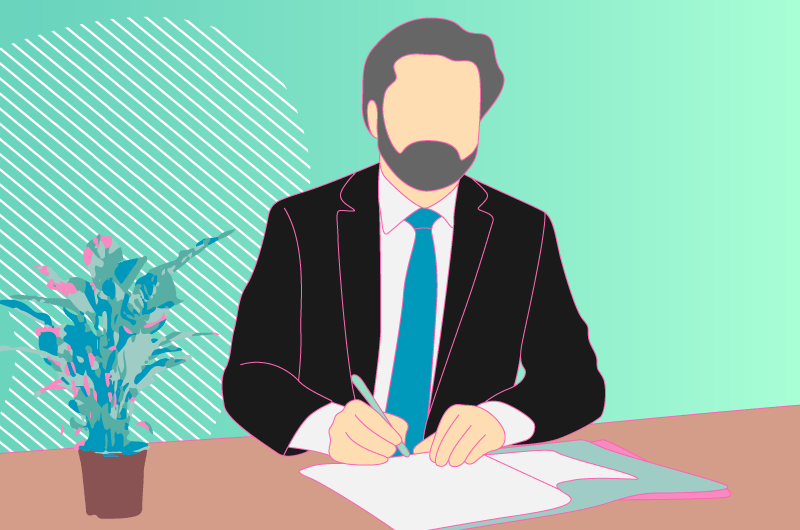 Optimization :
The optimization step is entirely based on the results obtained during the SEO audit.
This is where I offer long-term and short-term SEO strategies. These strategies are carefully crafted to be tailored to the unique challenges of your site and industry.
It is also during optimization that the planned strategies are implemented, to improve the current performance of the site. On the one hand the assets of your pages are better exploited and on the other hand the identified problems are solved.
Creation and promotion:
This step is the last in the intervention process. This is essentially about designing quality content that is highly optimized for search engines.
The goal is to maintain the new performance acquired and to help the site grow to gradually achieve your objectives.
This is a delicate stage that is particularly close to my heart, which is why I make sure to apply all the White Hat editorial techniques meticulously.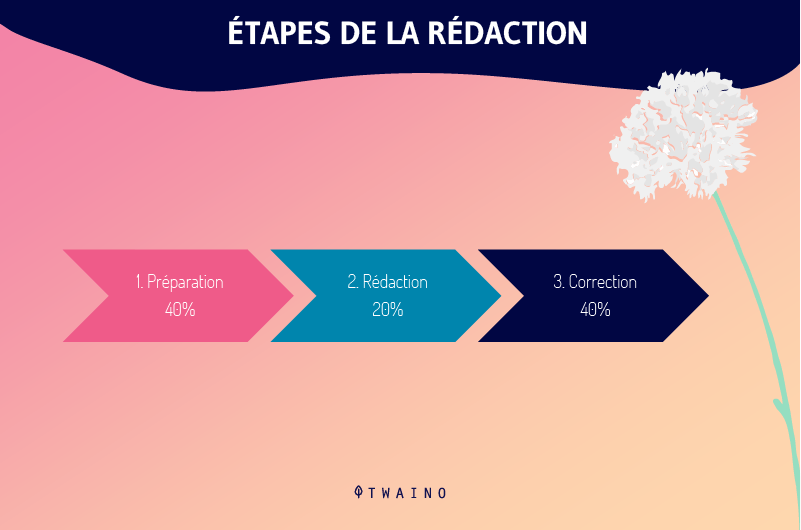 Thus, the content is easily indexable by search engines and attractive enough to engage visitors to consume your products.
The pages of your site are better and better ranked on Google and your brand becomes a reference, both for Internet users and for your competitors.
Even though the process is in 3 steps, the services that are offered to company A may differ from those offered to company B. But here is a list of what is usually suitable for my clients:
SEO Audit detailed :
As explained above, the SEO audit makes it possible to identify the opportunities on the site that can be taken advantage of. It covers all the important aspects for a better referencing of your site including:
optimization on the pages of the site, called "On Site";
off-site optimization;
HTML markup;
the structure of the site;
backlinks;
etc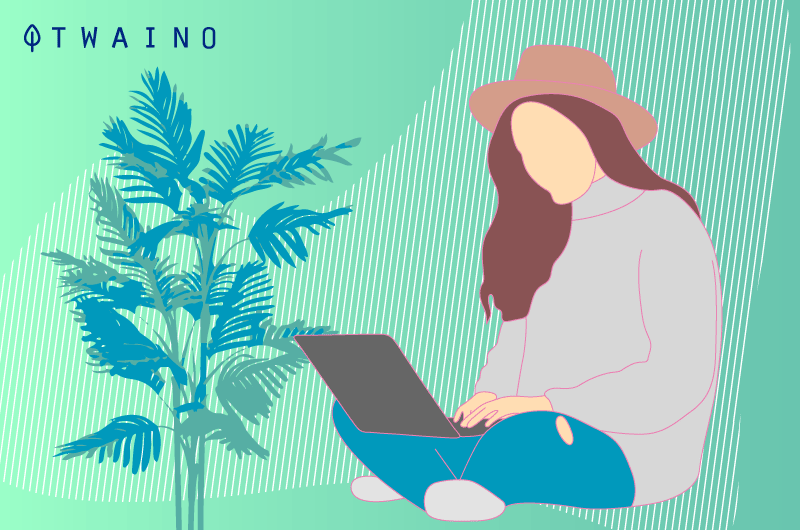 Keyword Search
To establish a strategy that allows you to obtain a better ranking on Google, it is important to carry out in-depth research on the keywords.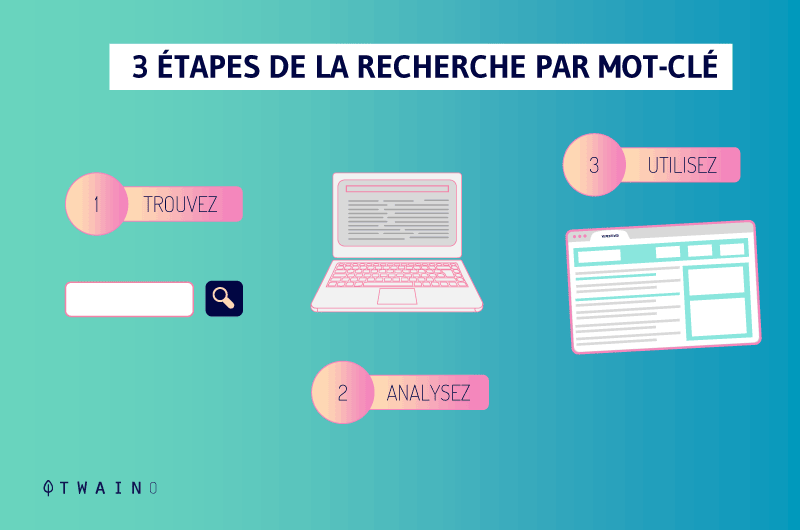 The purpose of this research is to identify as precisely as possible the keywords that your potential customers enter when they need one of the products or services that you offer.
These listed keywords are then filtered by other "metrics" such as:
the conversion rate;
Cost Per Click;
the difficulty score;
the behavior of search volume over time;
etc
The purpose of all these filters is to target only, during SEO campaigns, keywords that are relevant to your sector, according to the state of your site.
Benchmark
If you value SEO, so do your competitors. This is why it is also important to conduct an analysis of your competitive environment.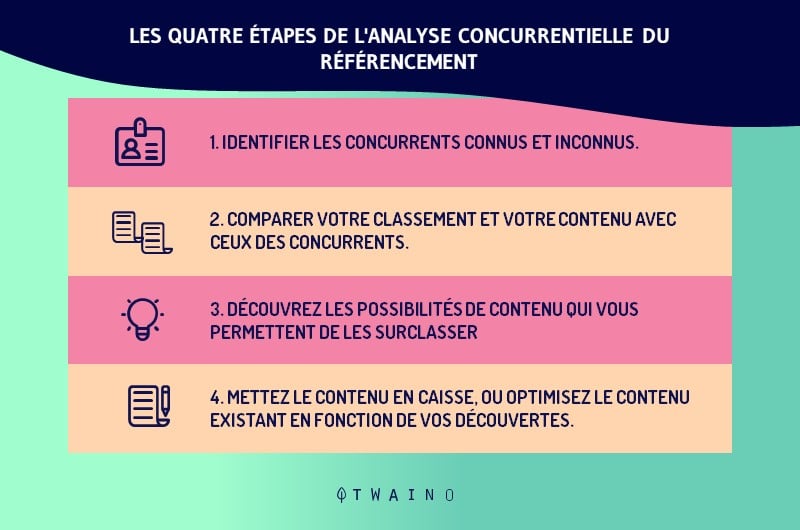 This analysis allows you to study the SEO strategies of your main competitors and understand why they are ahead of you on the SERPs. You can then take inspiration from these methods and improve them so that your site is the first.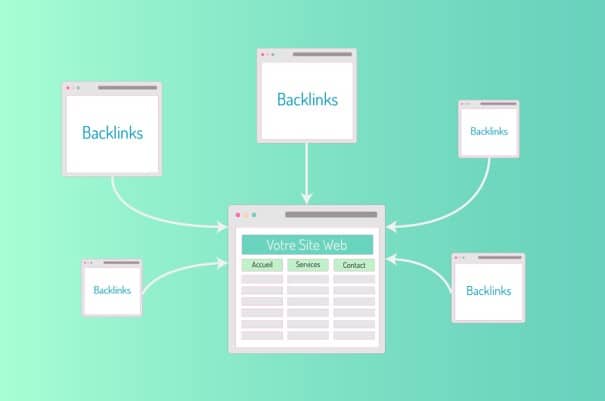 Backlinks' Audit
You may not know it, but a good backlink profile can speed up a site's SEO and help it gain the first page of Google very quickly.
Conversely, a poor inbound linking strategy can undermine all of your SEO efforts and cause you to lose your current rankings.
Using powerful analysis tools, I study the backlink profile of my clients to find out whether or not it affects the positioning of the site. Depending on the results, measures are taken to correct, improve and develop the existing links on your pages.
Backlinks Acquisition
Once the backlinks profile of the site has been studied, the principle is to find new opportunities for creating links in order to strengthen it. And for that, nothing better than a backlinks campaign.
During this campaign, the emphasis is on the quality of the links, more than on the quantity, since 10 links from authority sites are undoubtedly more valuable than 100 links obtained from sites without authority or, worse, spam sites.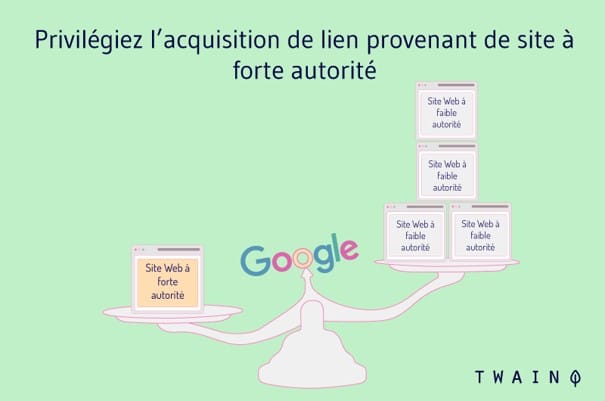 There are strategies to use during the campaign to help your site acquire quality backlinks such as:
writing guest articles;
the search for influencers;
etc
Consultation on the redesign of the website
Website redesigns are great opportunities to tweak your SEO strategy.
For my clients' redesign projects, I review all pages by:
examining its structure;
verifying content;
identifying redirects;
etc…
This site inspection makes it possible to effectively formulate recommendations for the optimization of the user experience, backlinks and site ranking.
This precaution before the redesign is precious to avoid serious referencing errors which could cause the site's traffic to drop as well as its ranking.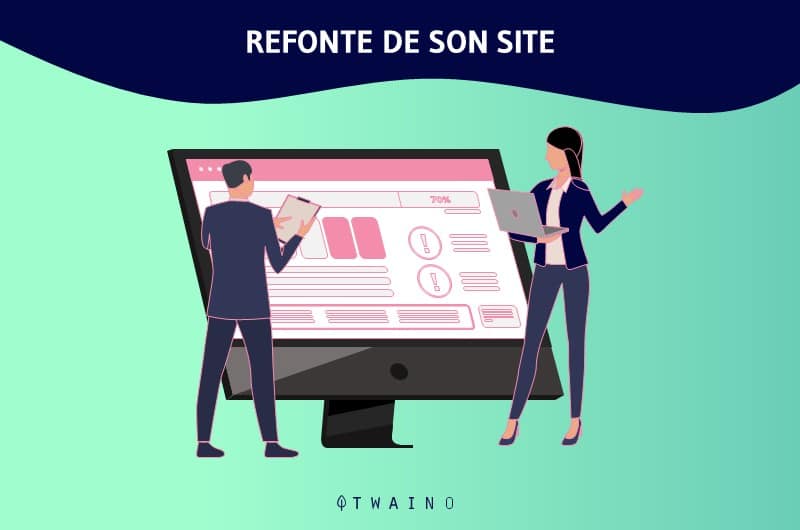 What differentiates me from other SEO consultants in Paris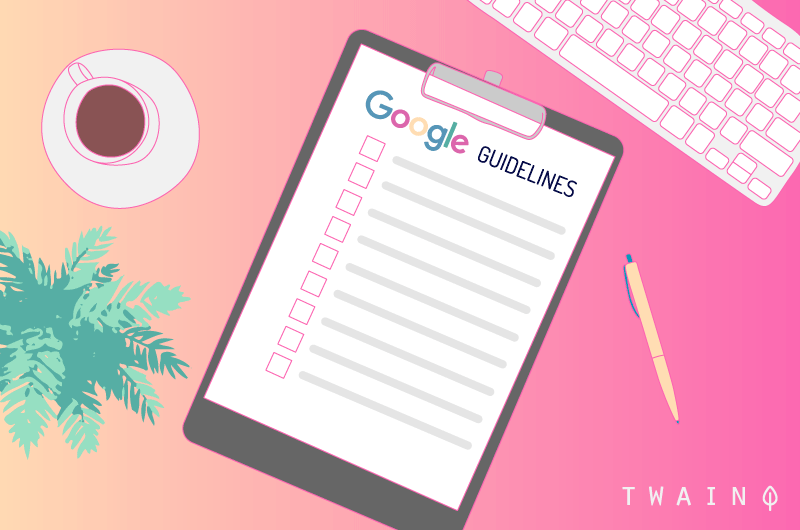 White Hat SEO techniques in line with Google guidelines
Some SEO consultants claim to know a secret recipe and make false promises to clients. For example, they can guarantee to get a site to the first page of Google within x days.
In an attempt to honor this promise, they are willing to use reprehensible strategies to achieve this.
In some cases, the site may show an apparent improvement in its rankings, but Google always ends up detecting these types of methods.
The site is then sanctioned, or even blacklisted by the search engine, as long as the necessary actions are not carried out.
In reality, there is no proprietary recipe, held by an agency or a consultant, to improve the positioning of a site.
SEO techniques are known to everyone and Google has even created a page specially dedicated to webmasters, in order to share with them tips and tricks for clean SEO.
Aware of the serious consequences of these not very recommended practices, I am committed as an SEO consultant to using only ethical strategies and in accordance with Google's guidelines, to reference a website.
It's my way of honoring the promises made to my clients: guaranteeing quality traffic and a sustainable ranking on the first page of Google, within a reasonable time.
And for that, I am constantly learning about how Google's algorithms work, in order to be informed of the latest trends in the world of SEO and to offer cutting-edge SEO.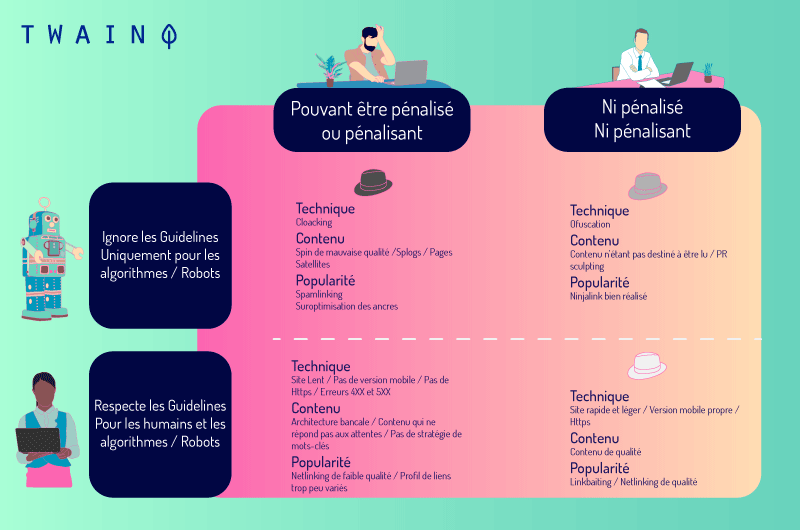 A sustainable approach to promote digital ecology
Playing the ethical card is not the only thing that sets me apart. I am also committed to the fight against global warming by using an eco-friendly approach to preserve our environment.
One of my mottos is to combine SEO performance and digital ecology for a greener and more responsible future.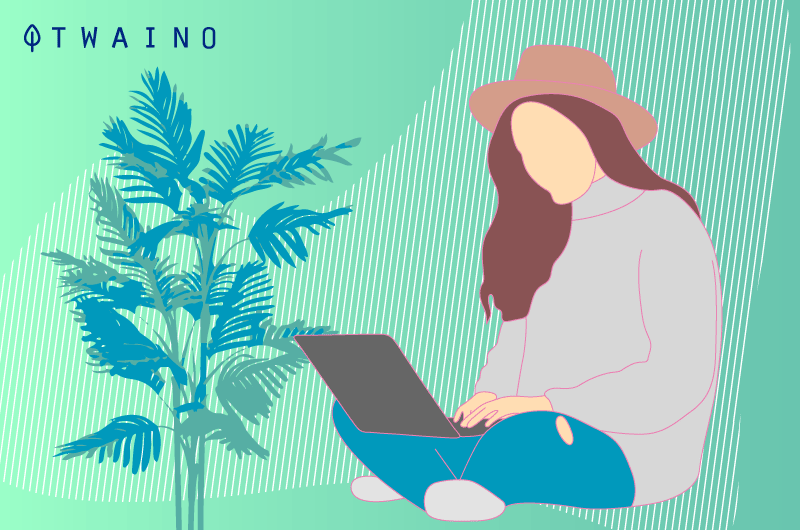 And for that, I use and recommend to all my clients green web hosts.
Unlike polluting hosts who produce a significant amount of CO2 with each requested request, green hosts alternate renewable and non-renewable energies to limit their carbon footprint.
Even better, this footprint, already low, is offset in nature by planting trees all over the globe. In fact, I can help you gain notoriety on the web for the smooth running of your business while preserving the environment.
Very detailed periodic reports, for transparent collaboration
One of the aspects that I consider important and essential for a successful SEO campaign is the evaluation of the results obtained, in order to know if the method adopted must be readjusted to bring a better ranking.
And because this is your project, you have the right to know about these results, my observations and the next strategies to put in place.
This is why I remain transparent in my services to make it easier for you to understand what is being done and will be done on your site.
And for this, I send periodic and detailed reports to all my clients with, if possible, meeting sessions to review the report and possibly provide clarifications.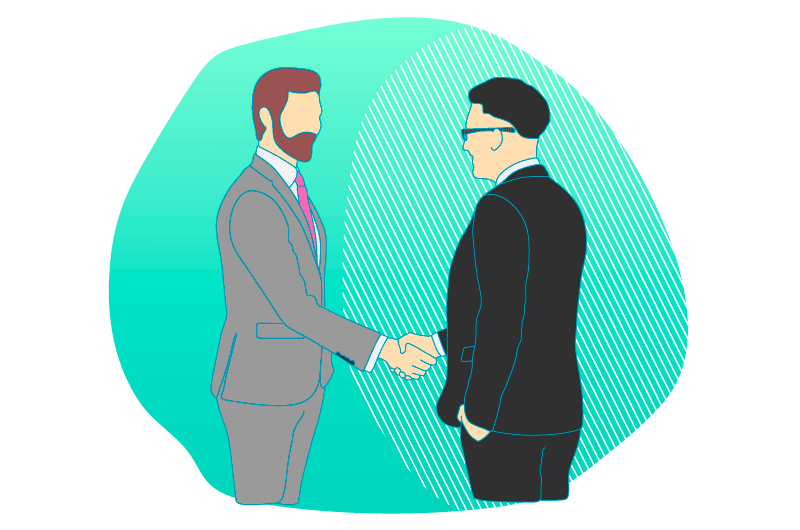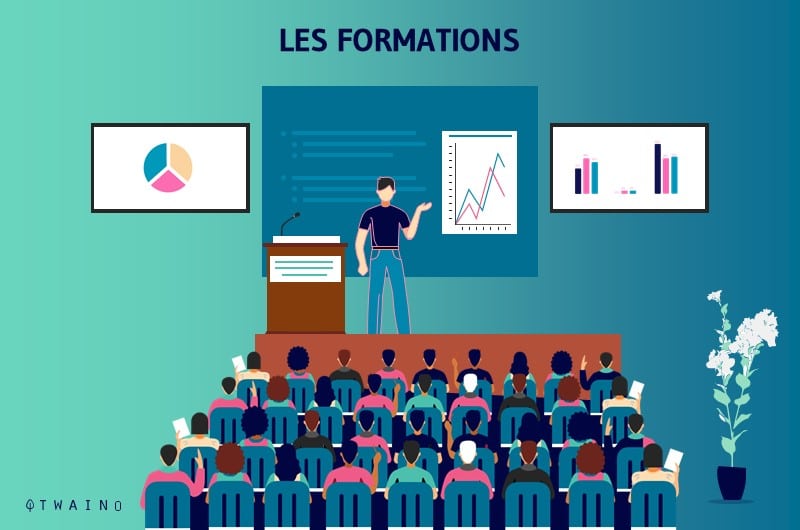 SEO training for a more inclusive collaboration with my clients
No one can express your business needs better than you. This is why I also offer SEO training to available clients, to facilitate communication and create a brainstorming atmosphere.
So you can interpret the analytics reports of your pages more effectively, ask more relevant questions, actively participate in meetings and, why not, also make interesting suggestions.
It's a way of calling you to get your hands dirty and follow your site's progress in real time.
The tools of an SEO consultant
To provide a better SEO service, a consultant must employ a number of SEO tools. Personally, here is the list of the most important ones that I use:
Google Analytics and Google Search Console: to keep an eye on your site
Launched by the leader in online research, Google Analytics allows you to perform a complete analysis of a website, in order to monitor its performance.
Google Search Console, originally known as Google Webmaster Tools, is a tool that offers several features for checking indexing and performance in SERPs.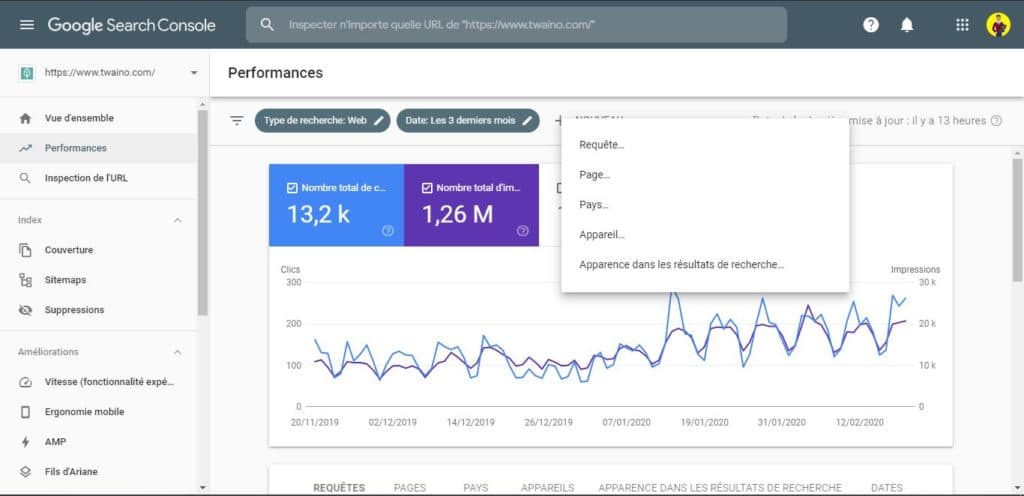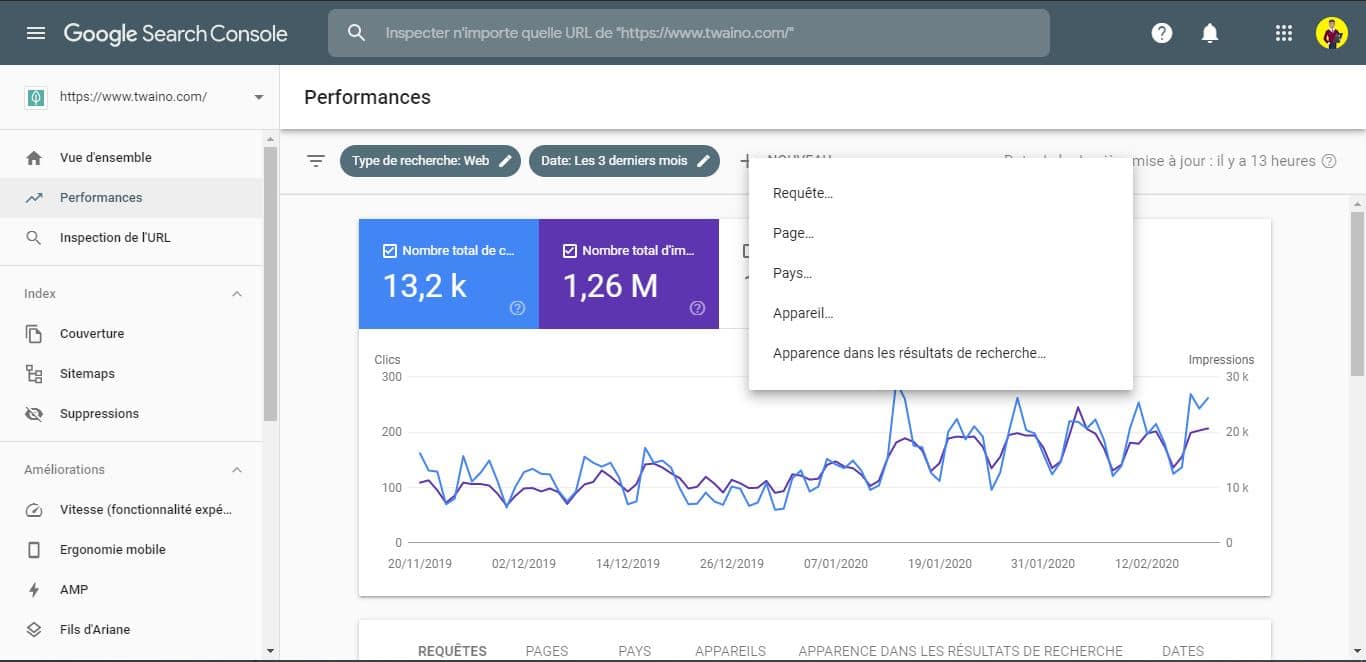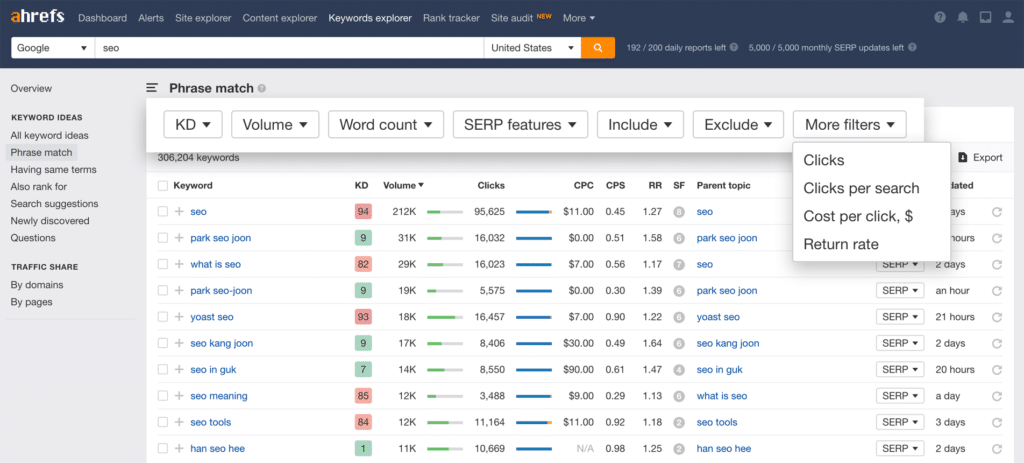 Ahrefs : all-in-one SEO tool
Ahrefs is one of the most widely used tools in the field of SEO. It is the third system I use to crawl sites and conduct my SEO campaigns, after GA and GSC.
Obviously, I use other devices, but much less regularly than those presented here.
Google Trends: to be aware of search trends
The expressions used by Internet users to search for information, a product or a service are constantly changing.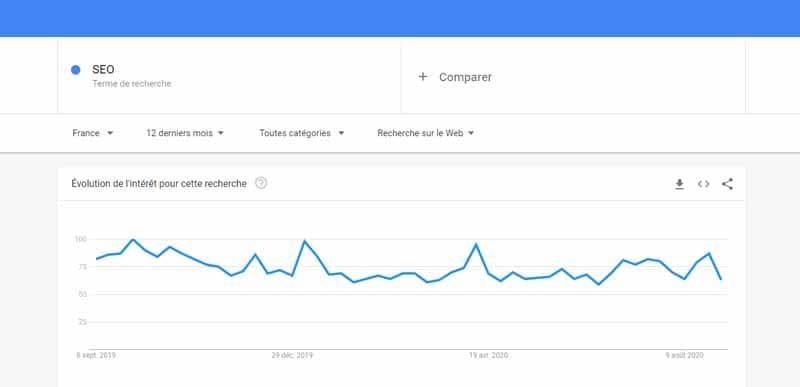 Google Trends makes it possible to monitor this development.
PageSpeed ​​Insights: to test the performance of a site on mobile and desktop
More and more Internet users are doing their research from mobile devices. PageSpeed ​​Insights allows testing of website performance on desktop computers as well as mobile phones.
The tool also offers recommendations to improve the ranking of the verified site.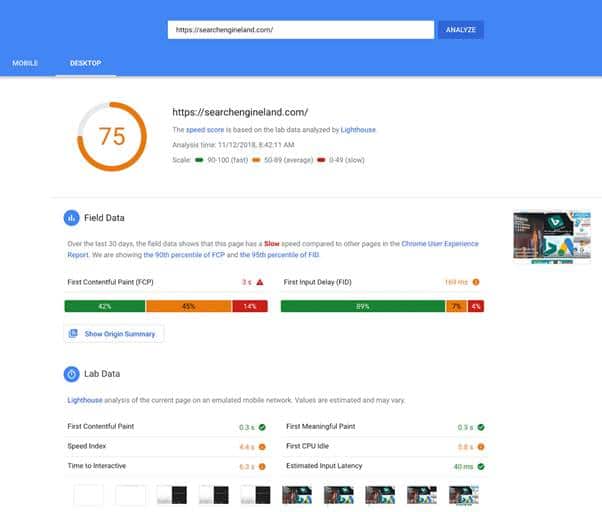 SEO Consultant
You wish to be accompanied for an SEO service, do not hesitate to contact me.