Get an SEO audit, followed by an action plan for a better SEO and results
Have you lost traffic to your site? Have you noticed a sudden drop in your turnover? Your SEO efforts are slow to bear fruit and your positioning does not take off?
Either way, an SEO audit is the first step to finding out what's wrong and giving you the opportunity to put an effective action plan in place. This will allow you to restore the situation and let your site spread its wings.
Whether it is a technical problem or an SEO problem on your pages, the Twaino agency can comb through your website and find the source of the difficulties.
Perhaps you have been impacted by a search engine algorithm update. Or maybe you have even been the victim of a Negative SEO attack, orchestrated by a dishonest competitor.
There is only one way to find out: audit your site.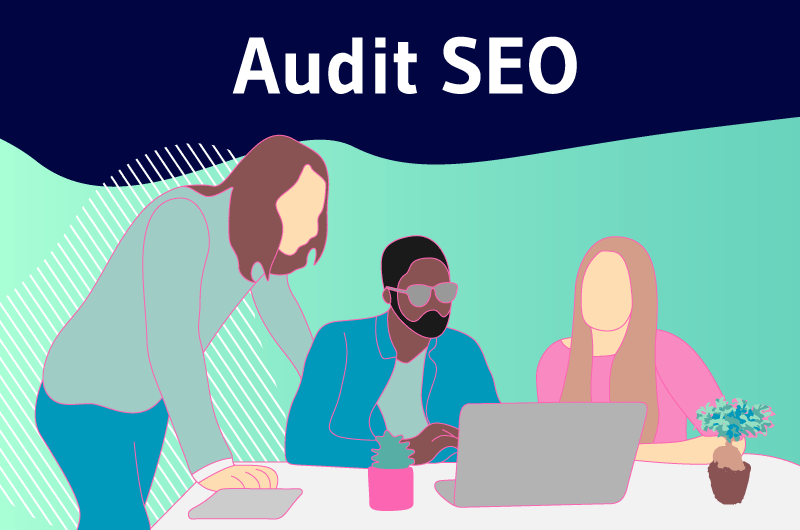 Competent, experienced and equipped SEO experts to effectively carry out the SEO audit of your site
At Twaino, you have SEO experts:
competent, to carry out a meticulous SEO audit of your company, regardless of its size or your sector of activity;
experienced, who have already effectively conducted the SEO audit of several companies in Paris and throughout France;
equipped with the best SEO audit tools and trained in the latest SEO trends, to discover precisely the difficulties that prevent your site from taking off;
able to offer tailor-made SEO solutions, fully adapted to the realities of your sector and the problems encountered on your pages.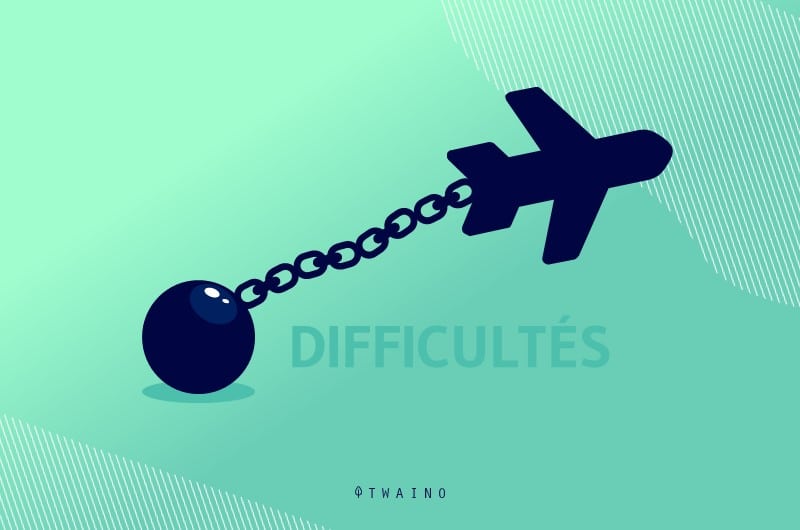 During the SEO audit, we sift through more than 50 SEO ranking factors, developed in detail in documentation with clear and easily understandable terms.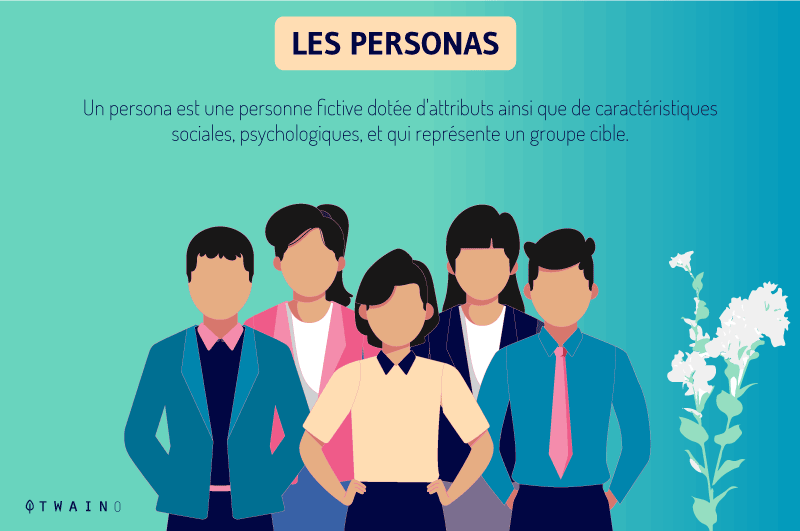 Who do we offer our SEO audit services to?
Our SEO audit services are accessible to all companies or people who need them:
CEO of small or medium business;
business development managers;
public relations professionals;
financial directors;
marketing specialists;
web developers;
craftsmen;
tradespeople ;
etc
Whatever your activity, if your wish is to improve your visibility on the Net to acquire more traffic and more customers, the Twaino agency is available to support you, with a structured SEO audit methodology.
Our SEO audit methodology
The services we offer as part of SEO Audit begin with an overall study of your website, in order to detect performance problems in advance.
Secondly, this study identifies what is already working on your site and defines its strong points.
The difficulties and strengths identified on your pages are analyzed in order to establish an appropriate action plan.
This action plan is a set of SEO strategies developed to solve the problems encountered, but also to solidify the strengths, in order to improve your ranking on search engines.
To effectively examine all aspects of our clients' sites, we have sequenced the SEO audit in several stages: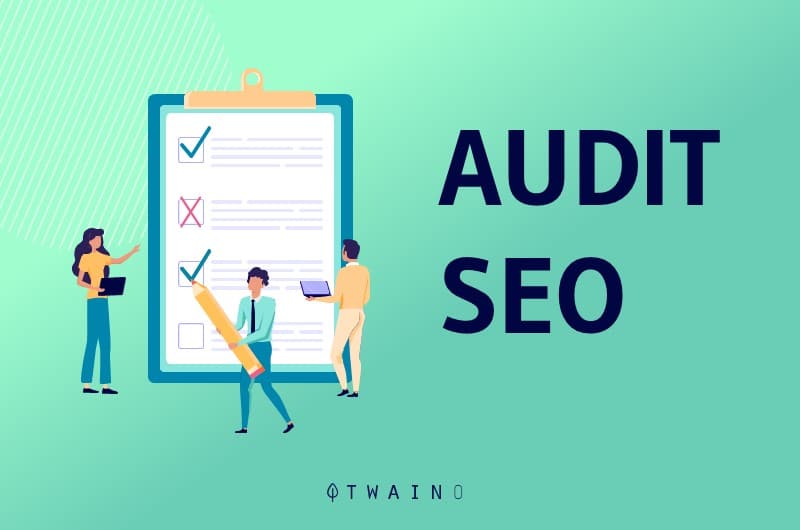 During the technical SEO audit, we test several technical aspects of your site to observe its level of accessibility to Internet users. This is also an opportunity to check if the indexing robots can easily crawl your pages.
To do this, we review the site's server files to trace the history of crawler visits and identify any problems encountered during their visit.
There are several "server" type files:
File .htaccess
This is a configuration file through which we can understand user and search engine behavior on specific pages of your site.
Depending on what was observed in the .htaccess file, we can apply configuration changes, such as creating 301 redirects or custom error messages.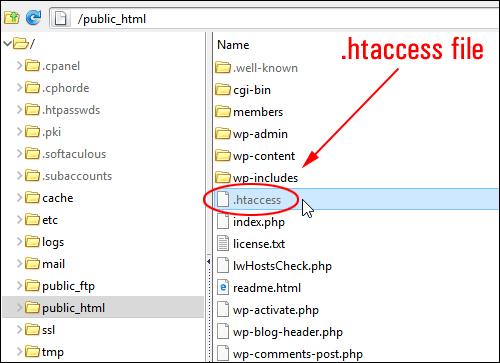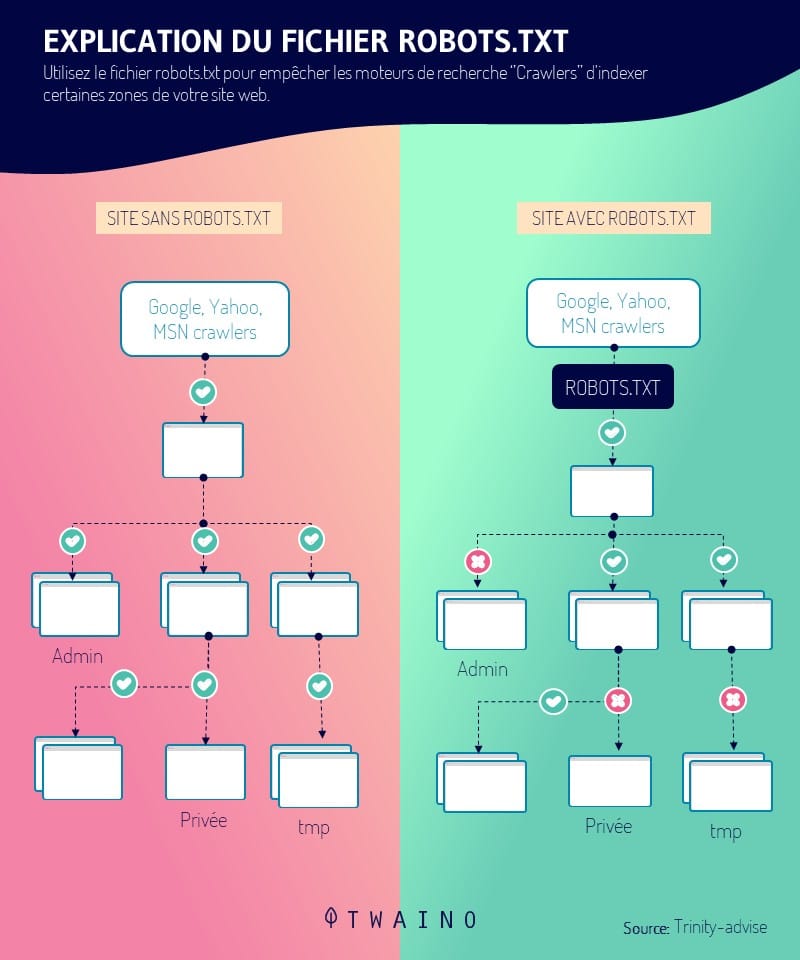 File : robots.txt
Located at the root of your website, the robots.txt file tells search engines what content you want (or not) to be indexed by bots.
Misconfiguration of this file could cause major indexing problems, preventing some of your pages from appearing on Google.
Conversely, an optimization of the robots.txt file increases the chances of seeing your important pages indexed by the search engine.
At Twaino, through the technical SEO audit, we check the status of your robots.txt file, to inform you of any indexing difficulties that could affect the SEO of your site.
Sitemap 
The sitemap can be likened to a kind of map on which crawlers base themselves to crawl your website. It is a plan that prioritizes the pages of a site, from the most important to the least important. It can also serve as a benchmark for visitors to understand the architecture that links the pages.
And you, do you already have a sitemap on your site? If so, is it built according to Google's recommendations?
At Twaino, our experts can audit your sitemap and adapt it to Google's requirements, for effective and long-lasting SEO.
And even if you don't have one yet, we can take care of the management of your sitemap, from its creation to its submission on Google and Bing, including its implementation.
If you are looking for foreign customers, we can also submit your sitemap to the Yandex search engine for better international referencing.
Apart from these server files, the technical SEO audit also analyzes the loading speed of your site, its portability on mobile devices, the bounce rate, etc.
Here is a (non-exhaustive!) list of the points that we usually examine during the technical SEO audit of our clients' sites:
exclude pages in the robots.txt file;
server response codes;
blocked content;
sitemap and its submission to the Google Search Console;
page loading speed;
site architecture;
total number of indexed and unindexed pages;
identification and cause of possible sanctions;
check for duplicate content;
canonization;
responsive design;
HTML markup issues.
The analysis of all these factors makes it possible to diagnose the technical situation of your site and to propose suitable solutions to increase its performance.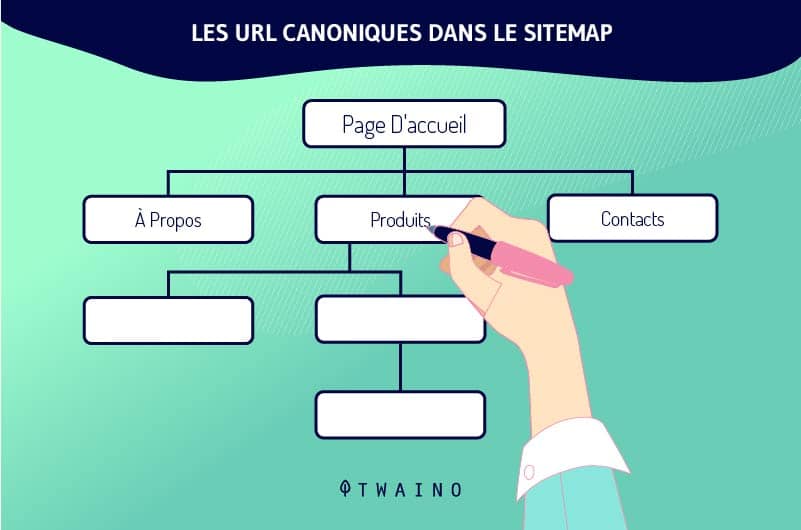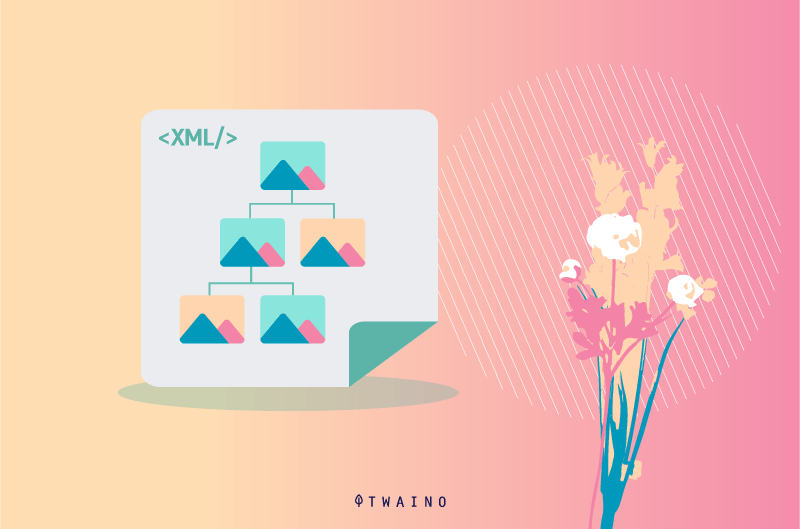 The On-Page SEO audit allows you to study the position of the site on certain keywords for which you are already ranked on Google, as well as the quality of the pages.
This is an important step in the overall SEO audit, since issues found here can prevent a website from being visible in search results.
What is the point for a website to be attractive, if it is not visible to Internet users?
Unfortunately, many websites with flawless design struggle to rank on search engine pages.
The On-Page SEO audit makes it possible to detect the reasons for this type of situation.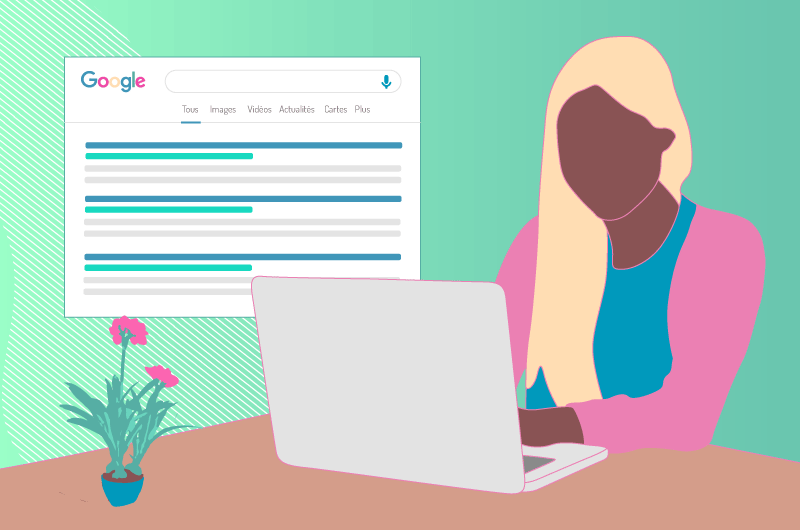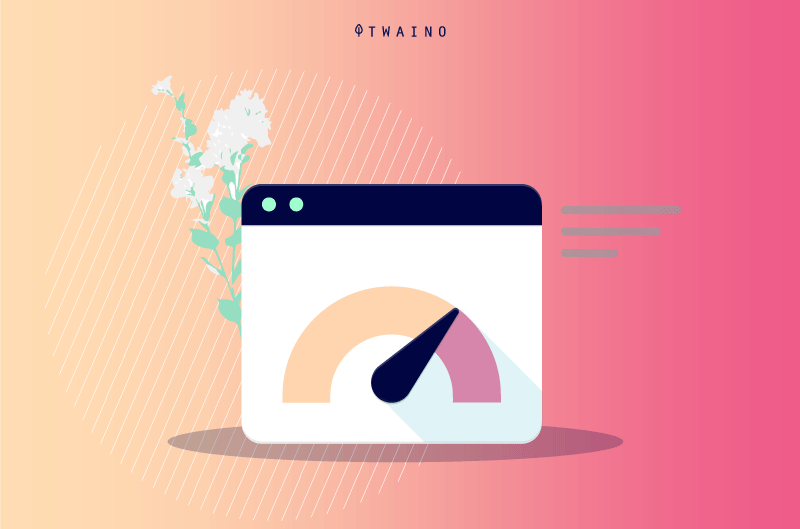 And for this, the On-Page SEO audit takes into account factors such as:
la structure des URLs et des pages ;
le contenu des balises title, Hn, meta description, entre autres ;
la densité et la cannibalisation des mots-clés ;
l'architecture de l'information ;
l'expérience utilisateur ;
l'ergonomie et la navigation ;
le duplicate content ;
la qualité et la mise à jour des contenus ;
etc.
the structure of URLs and pages;
the content of title, Hn, meta description tags, among others;
keyword density and cannibalization;
information architecture;
user experience;
ergonomics and navigation;
duplicate content;
the quality and currency of content;
etc
All of these factors are analyzed to identify any issues directly related to your web pages that could affect their ranking on Google.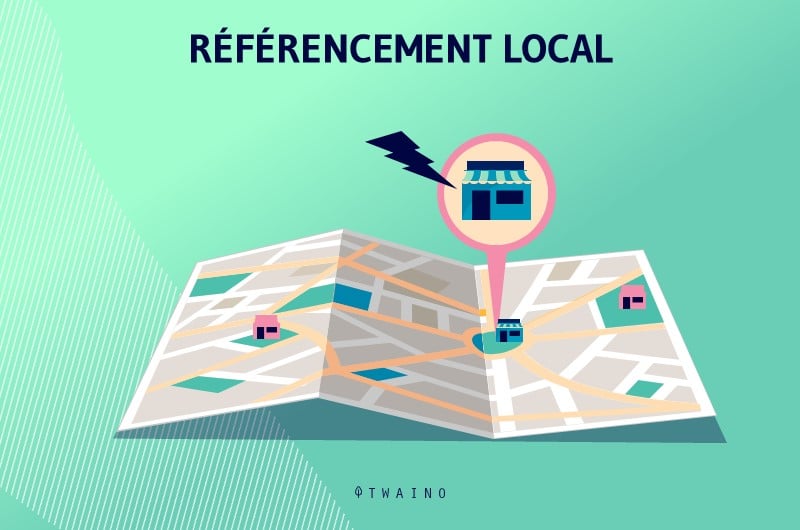 Every day, hundreds of thousands of users search Google for services or products that you market. And you? Are you sure that your site is displayed on the first page of Google when a user does this type of search in your area?
If you are unsure, SEO agency Twaino can help boost your local visibility on Google SERPs.
For our clients who run local businesses, we also carry out a local SEO audit, during which we inspect the strengths and weaknesses of their SEO.
For this, we analyze factors such as:
updating Google My Business, Bing Places and Apple Maps listings;
geographical consistency in the strategies adopted;
consumer reviews;
structured data markup;
local keyword research;
configuring local citations (NAP);
local competition;
optimization of product sheets;
etc
The analysis of all these factors allows us to evaluate your local SEO strategy and decide what solution to bring to meet the 3 essential criteria for Google to reference a local business: proximity, relevance and prominence.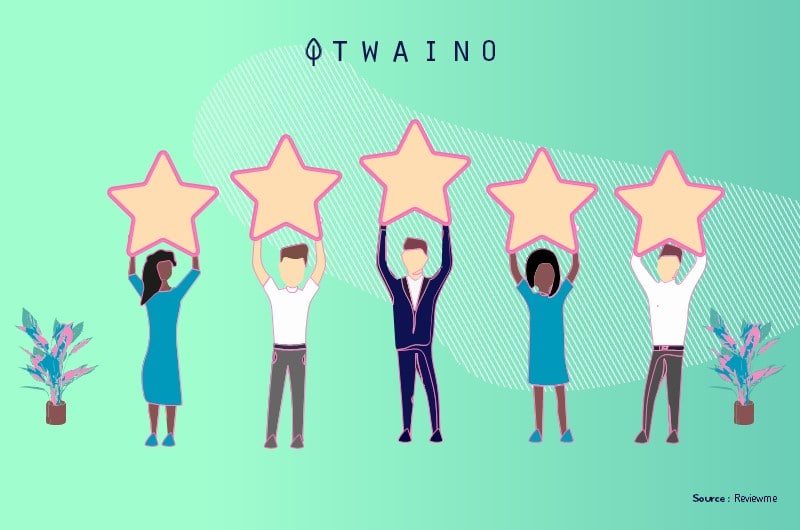 Without a competitive SEO audit, it would be very difficult for you to be sure that you are offering the best product in your industry. To be a reference in your niche, it is important to know who your opponents are in the market.
Thus, you can compare your products or your services to what is already done around you.
During the competitive SEO audit, our experts identify your biggest opponents on the search results pages. The analysis is pushed to examine the marketing strategies that these competitors use to get ahead of the Google SERPs.
We imitate and improve some of these methods, to obtain something more competitive.
A kind of espionage, to come up with something better. In fact, the competitive SEO audit allows you to identify the limitations and opportunities you may encounter in the market. The data collected is used to distinguish you from other sites.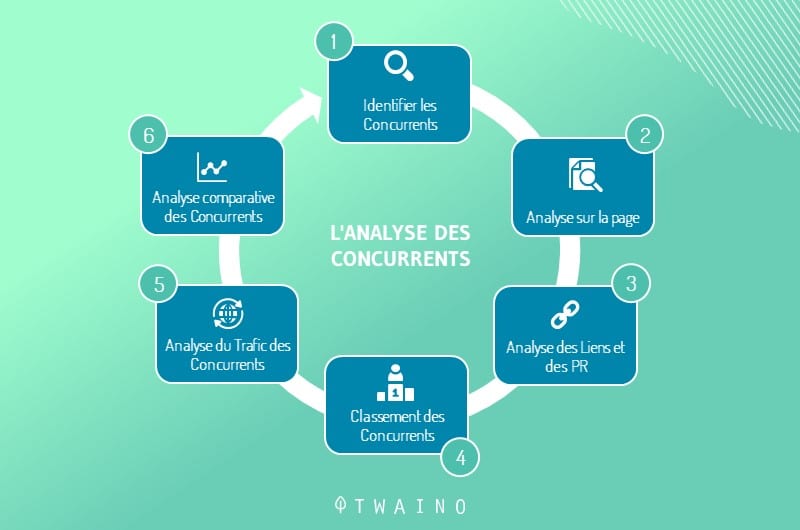 The tools we use for the SEO audit of our clients
All the elements analyzed during an SEO audit can make the process time-consuming. And these studies would not be possible without the use of certain tools recognized in the world of SEO.
Of course, we use manual research during the SEO audit, but we also use some SEO tools:
Audit SEO Tool from Twaino
We have developed an SEO audit tool that allows us to have a general and quick overview of the state of the site examined. It is an all-in-one solution that generates a first summary report.
This first report is then deepened using other specific tools, for an exhaustive audit.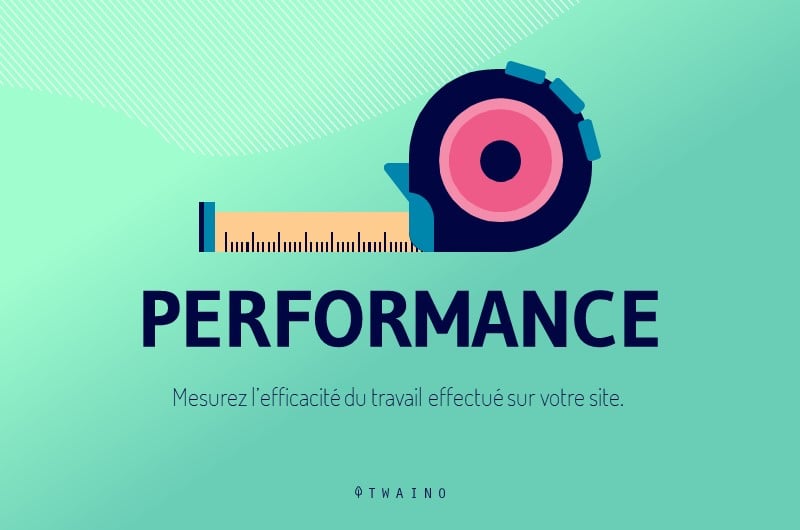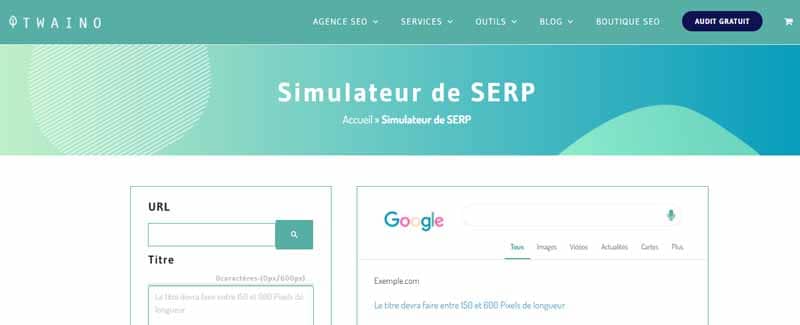 The Twaino SERP Simulator
The Twaino SERP simulator is a tool developed by our SEO agency to support site owners in their content creation strategy. This online tool is free and allows you to test the display of your titles and meta descriptions on Google SERPs.
During the SEO audit, we use our SERP simulator to check if certain characters in your title and meta description tags are not truncated and not visible to Internet users.
The Twaino's "People Also Ask"
People Also Ask Twaino is also a tool offered by our SEO agency, to easily and quickly browse the questions in the "Other questions asked" box of Google.
It is used at the end of the SEO audit, when implementing SEO strategies for content creation.
It allows us to find ideas for relevant content based on queries made by Internet users themselves on Google. It is a very useful tool since, thanks to it, you can create interesting contents, which really arouse the engagement of the Internet users.
It is available for free online, you can use it freely.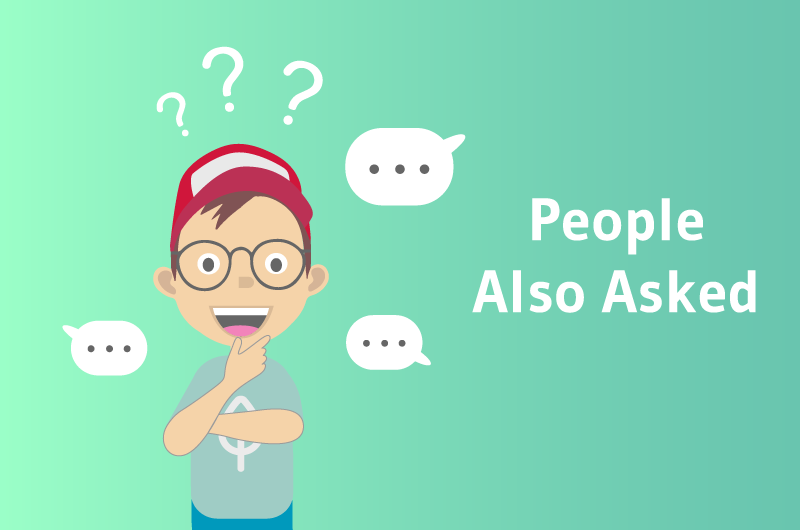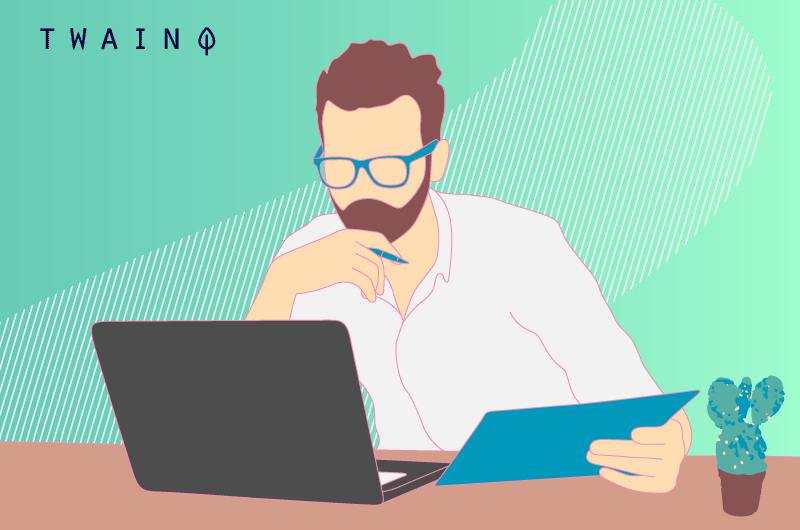 Google Search Console
The Google Search Console is an SEO audit tool offered by Google itself to make it easier for webmasters and site owners. It gives the opportunity to access a ton of information such as:
the loading time of the site;
indexed pages;
dead links;
HTML tags;
and many others.
At Twaino, GSC allows us to look at your site's performance, click-through rate, impressions, and position on Google pages. Thanks to the Google Search Console, we can also locate certain errors on your site and determine the cause of the problem.
Google PageSpeed Insights
This tool is a solution offered by Google to help webmasters and SEOs diagnose user experience issues on a site.
By using Google PageSpeed ​​Insights, we can accurately measure how fast your pages load on desktop and mobile devices.
We can also know the bounce rate and locate the problems that cause certain users to abandon their browsing session, without having engaged in any interaction (order, request for information, etc.)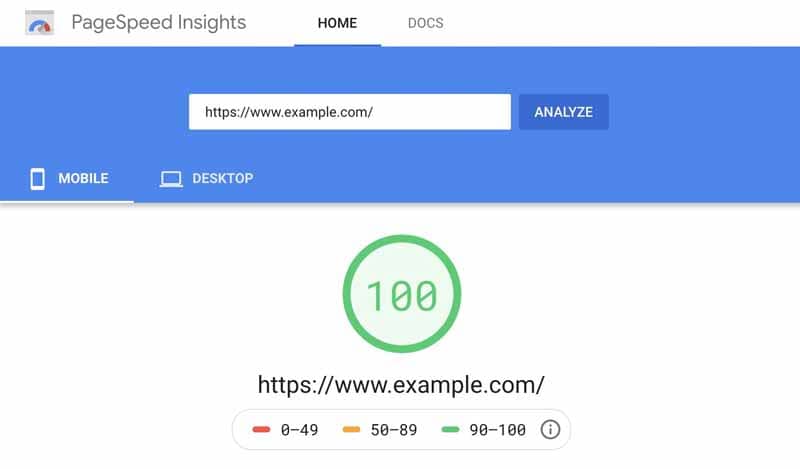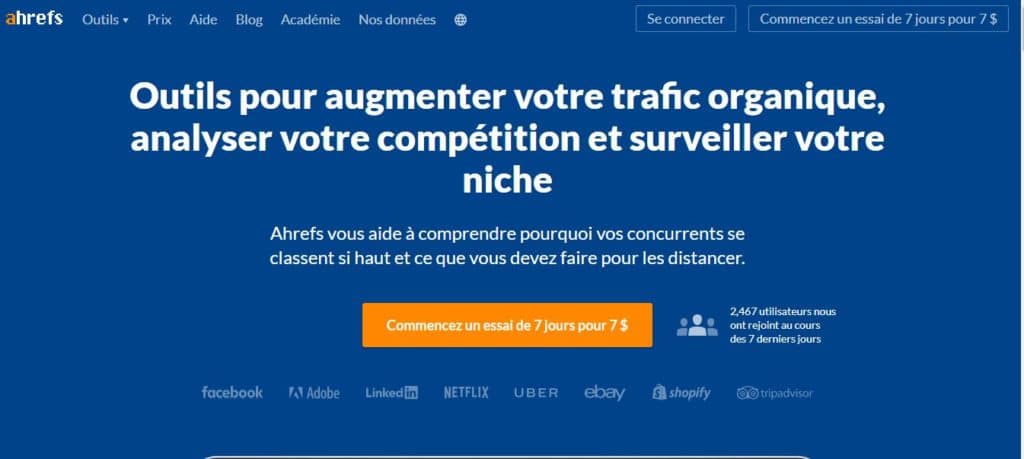 Ahrefs
Ahrefs is a powerful SEO audit tool offered by the site of the same name, to monitor more than 100 technical errors that could occur on a site, from the most critical to the most benign.
This solution is able to identify anything that could affect the ranking of a site.
Whether it's poorly coded CSS and JavaScript files or lengthy redirects with page errors, Ahrefs is the perfect ally for an effective technical SEO audit.
What we also appreciate with this tool is the functionality to keep all the analysis reports available on the cloud. The information on the site is accessible anywhere and from any device, without having to install any program.
In addition, Ahrefs offers us the possibility of planning the analyzes of our projects according to the frequency that suits us: daily, weekly or monthly.
SEMrush
SEMrush is an SEO audit and keyword research tool widely used by French SEOs.
At Twaino, we use it to track our clients' organic keywords, to audit their competitive environment and also for backlink analysis.
It is a system that allows you to effectively examine the data of competitor sites, with many features:
spy on competitors' SEO strategies;
analyze backlinks;
find the best keywords for SEO;
do a full audit of the website;
export reports as Excel documents.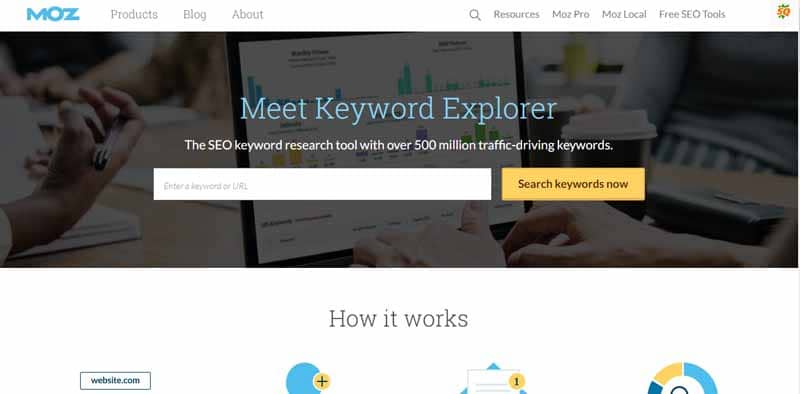 MOZ
Moz is one of the most important brands in the SEO tools market. Website owners or SEO experts, everyone has a good reason to use Moz products during an SEO process.
The site also offers free tools adapted to the needs of SMEs:
the Moz site explorer;
the MozBar plugin;
the business directory;
the Business Console.
At Twaino, we use Moz to determine the domain authority and page authority of our clients, during the Off-Page SEO audit.
Screaming Frog 
It is an SEO crawling tool available as desktop software. It is used to analyze an entire website.
Screaming Frog can be used to detect SEO issues by crawling all pages of a site.
This tool observes several points:
backlinks;
anchor texts;
Security ;
broken links;
server response time;
ALT tags;
meta description tags;
etc
After the SEO Audit, the proposed SEO strategies are implemented on the site during an SEO campaign. Search engine crawlers can then easily crawl the site and index its pages.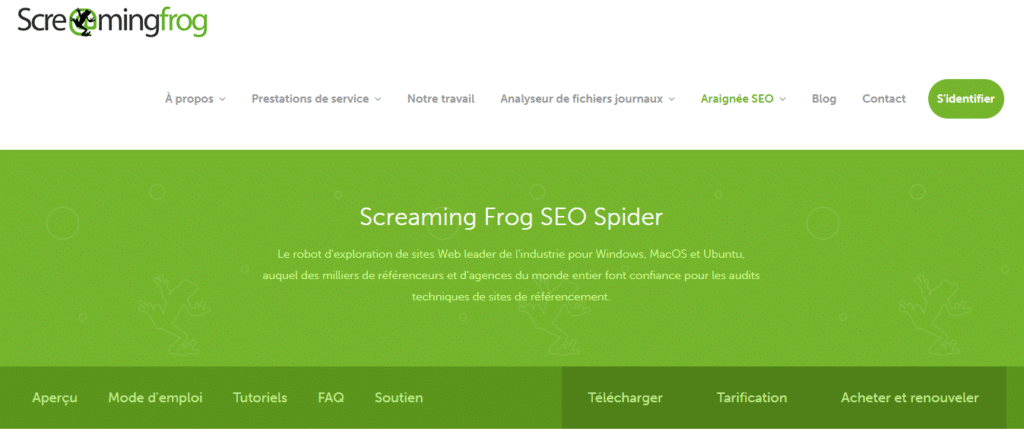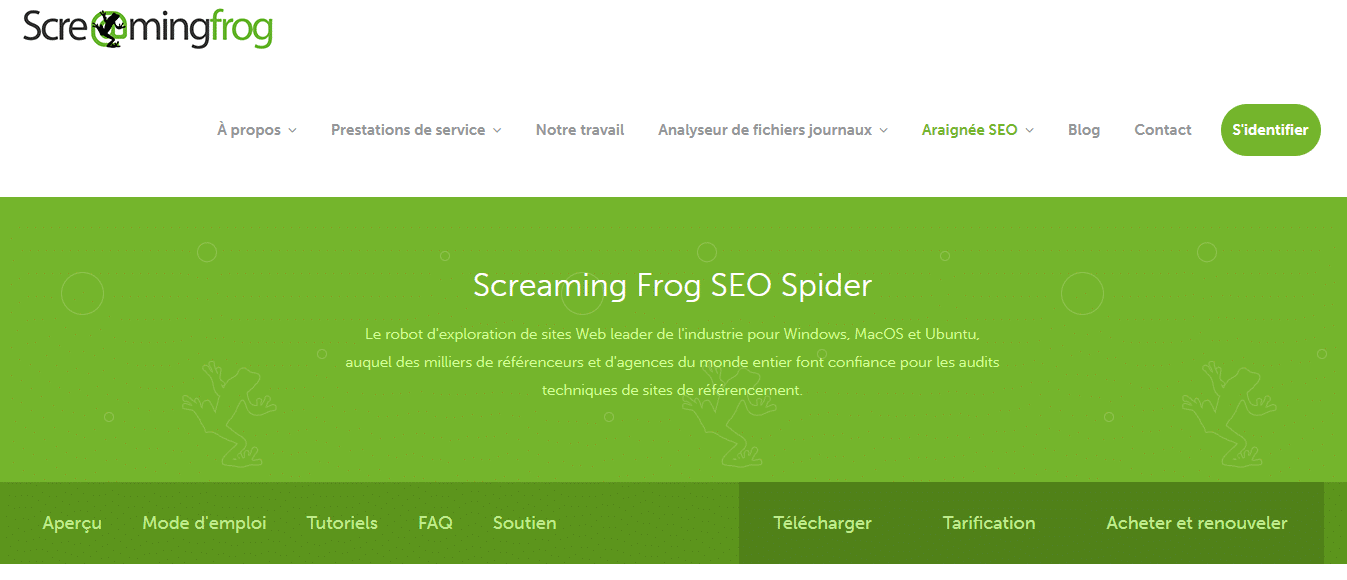 Our SEO audit deliverables
As soon as you entrust us with the SEO audit of your website, we share with you a report, as well as our observations, through several deliverables:
a chronological and detailed list of SEO actions to take to improve your visibility on the Net. This is a document in Word format, with a schedule of tasks as well as the cost of each SEO action;
the results of the tests carried out and the enumeration of the problems encountered, in Word or Excel format;
your competitive environment analysis report;
the analysis report of your current SEO strategies and a possible list of resources to put in place to gain more efficiency;
the debrief made with you, to explain in detail the different reports of the SEO audit and listen to your concerns.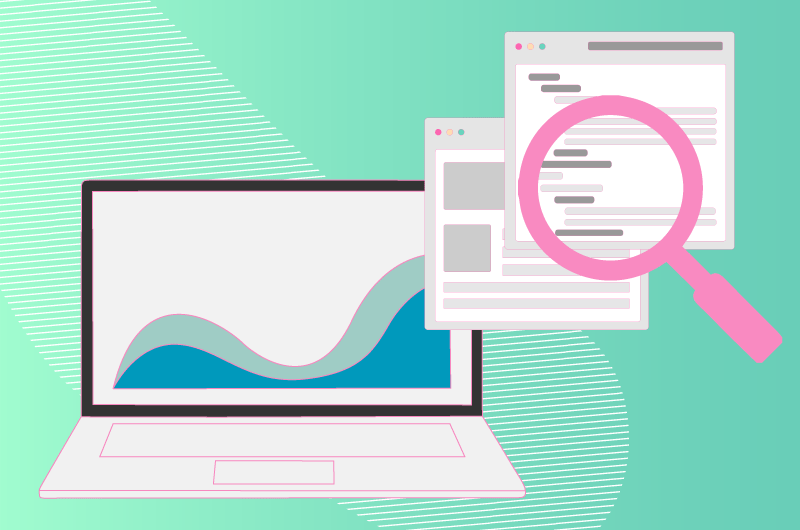 We take the writing of these deliverables particularly seriously, to make their understanding accessible to all our clients, SEO experts or not.
In addition, these documents demonstrate our investment in your site, unlike SEO agencies that systematically offer the same action plan to all companies.
SEO Audit Frequently Asked Questions
Since some questions related to the SEO audit come up often, we thought it useful to answer them in the form of FAQs.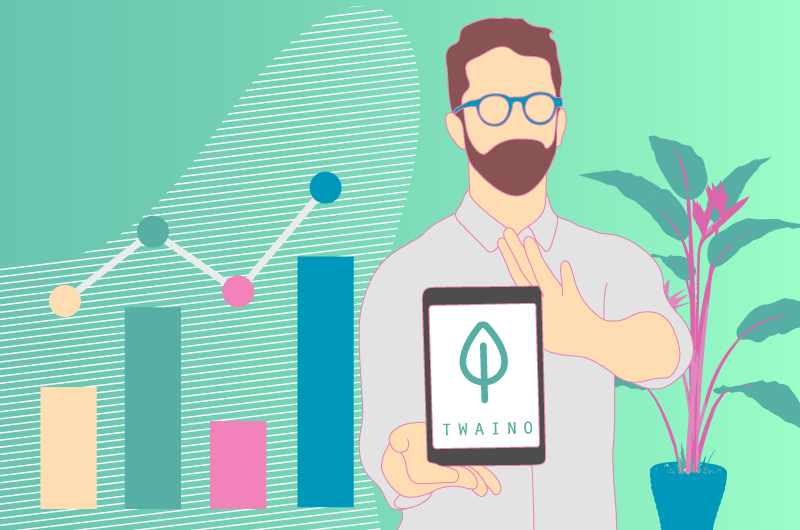 What is an SEO audit?
An SEO audit is an overall review performed on a website to assess its strengths, opportunities, and issues that could degrade its search engine rankings.
During the SEO audit, the main factors affecting performance are scrutinized, as well as On-page and Off-Page SEO factors.
Depending on the data collected during the SEO audit, recommendations are made to maintain the acquired positioning and refine it for even better results.
Am I entitled to an SEO audit report after your service?
Yes of course. After auditing your site, we send you an analysis report, presented in the "Deliverable" section above.
The report is generally a Google Sheet document, which can be up to twenty pages, depending on the size of the site audited and the comments observed.
In some cases, we attach an audit video to this document, which summarizes the critical issues encountered on your site.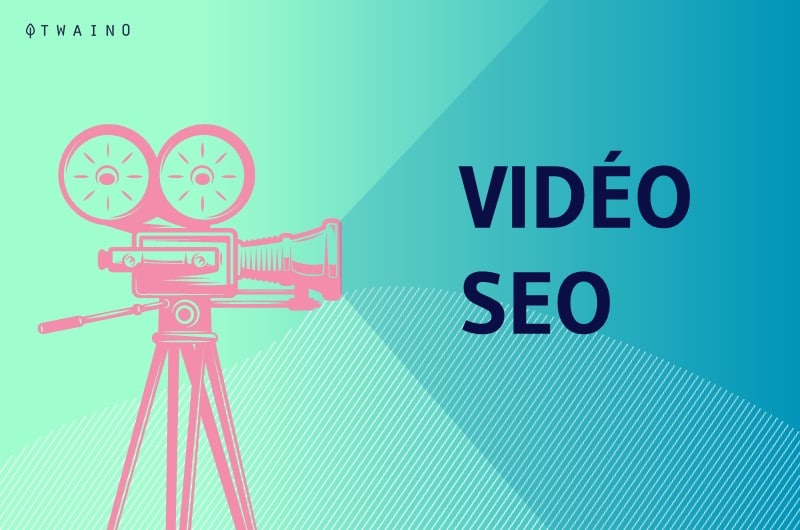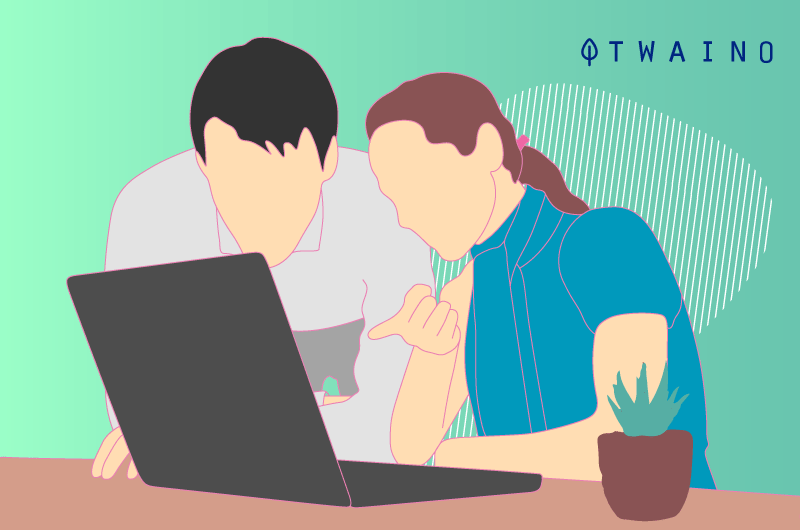 How much does the SEO audit of my site cost?
It is impossible to answer this question without any information, since the price of an SEO audit depends, among other things, on the needs of the client, the nature and the size of the site.
Thus, an SEO audit can last 2 days and result in 10 report pages, while that of another site can exceed a week, with more than 70 report pages.
To charge for an SEO audit, agencies must estimate the number of hours worked. The more a site has a complex technical configuration and presents problems, the higher the cost of the audit will be.
At Twaino, we provide our users with a completely FREE tool to automatically perform an SEO audit of their site, with a report on the different sections that have been analyzed.
However, this tool only generates a summary report of your pages, since it collects its data from free analysis services available on the Net. However, these free services do not have the same precision as paid services.
In addition, we do not provide detailed deliverables to accompany the reports that our tool generates. Because of this, even if you analyze your site with Twaino's SEO audit solution, it can be difficult to understand the information in the reports. That's why we also offer a more comprehensive, paid SEO audit with detailed data.
In addition, the paid SEO audit is done manually, to ensure more efficiency in our work and not to miss any details. As we told you, we must take note of your particular case before deciding on the amount of the audit.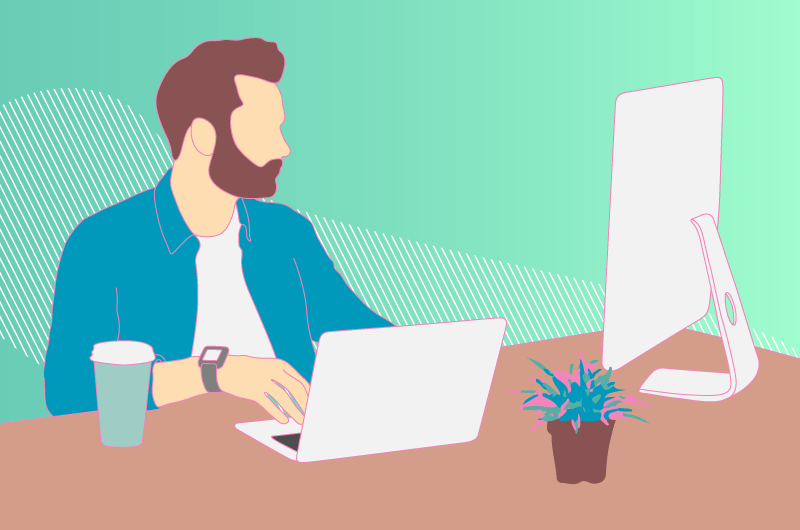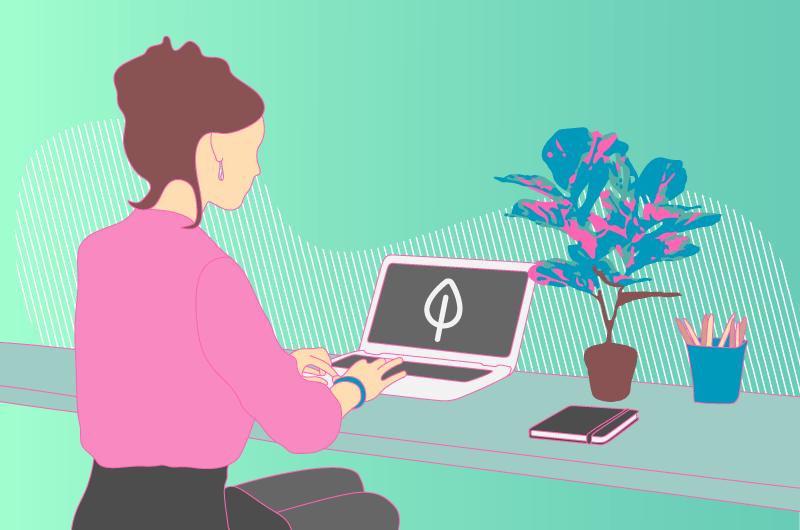 How can I entrust my SEO audit to Twaino?
To get an overview of the state of your site, you can use our SEO audit tool:
go to the tool page;
fill in the domain name of your site and your email address;
click on the "Analyzer" button.
Immediately, an analysis page is generated, divided into several sections, to address all aspects of your site.
You get, for example, a report on your robots.txt file, the sitemap, the favicon, the optimization of images, the analysis of your site's links…
In fact, you have access to several data, which allow you to have an overall idea of ​​the state of your site.
For your SEO audit, contact Twaino
If you wish to be assisted and obtain an expert opinion on the performance of your site, you can contact us at the addresses below:
20 passage cardinet, 75017 Paris
Phone: +33 (0)7 86 06 39 48