Today I'm going to show you how I edit my transcripts and subtitles directly on my YouTube videos.
Steps to successful automatic transcription
Follow the steps to successful automatic transcription in this video:
1) Accessing the automatic transcript menu
In one of my videos, I had the opportunity to show you how to upload a video on YouTube. I took the opportunity to show you how to get the "automatic French" section in the "subtitles" section.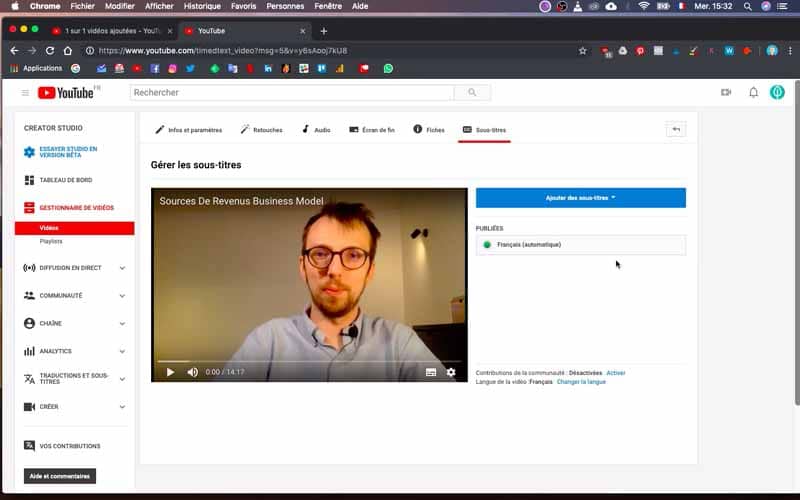 Then you have to click on "automatic French". YouTube will automatically propose all the transcriptions or subtitles that the search engine has managed to generate. Of course, this text will be interesting in that it will be a basis on which to make changes.
I advise you to use this first automatic version to start correcting. The most time-consuming work will be the correction of words and punctuation. Indeed, I would say that on average, YouTube manages to transcribe between 85 and 90% of the sentences correctly. So there is still a significant part that needs to be corrected in order to have the cleanest text possible.
2) Start correcting the transcripts
The basic format of the transcript does not offer relevant punctuation. It is therefore essential to touch up this part, as well as to make changes to the automatically transcribed words.
The objective will be to make changes to the greyed out area on the left of the video. To do this, click on the "Edit" button at the top right of the menu
.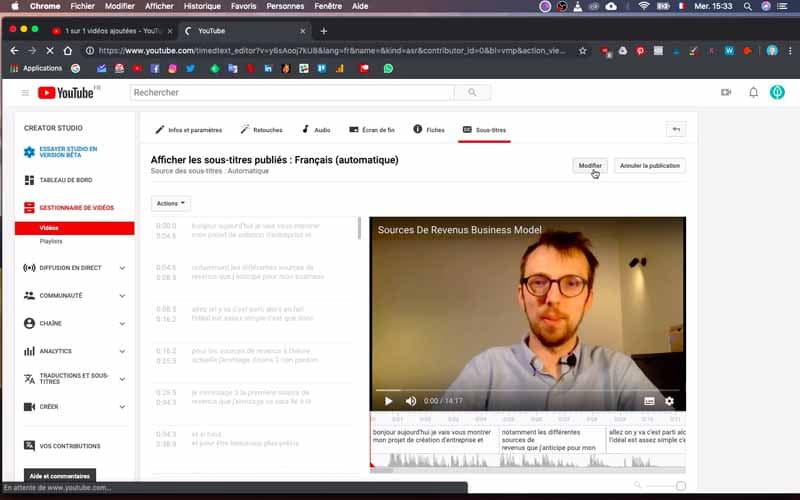 When you click on " Modify ", the " grey " part becomes available for input. You can therefore start your modifications
.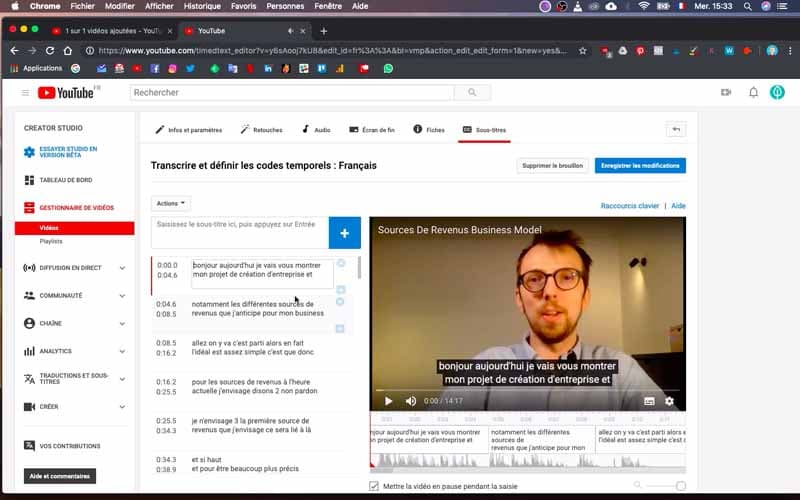 Be careful about spelling, the accuracy of the words suggested by YouTube and punctuation. Once you reach the end of the recording, you can save the changes by pressing "Save
Changes".
3) Save corrections correctly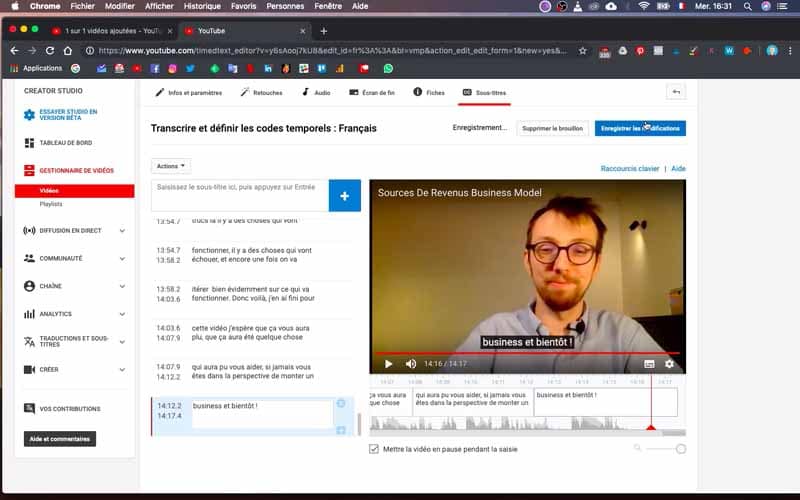 When the recording is done, you will see a "French" section with all the modifications you have made. If you click on this button, you will be able to access the transcriptions you have made again, in case you feel that further modifications are necessary
.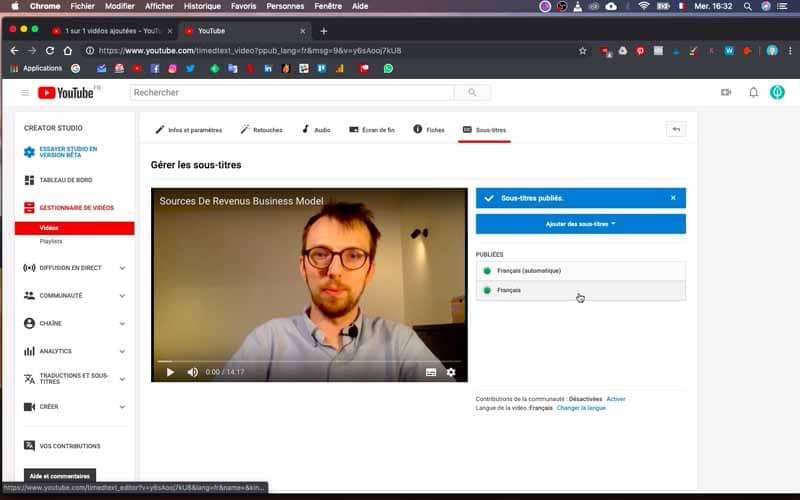 When you have finished making changes, you can save the transcripts. YouTube will then ask you if you want to delete the old ones. Depending onwhat you want to do, you'll click on the answer that best suits your needs
.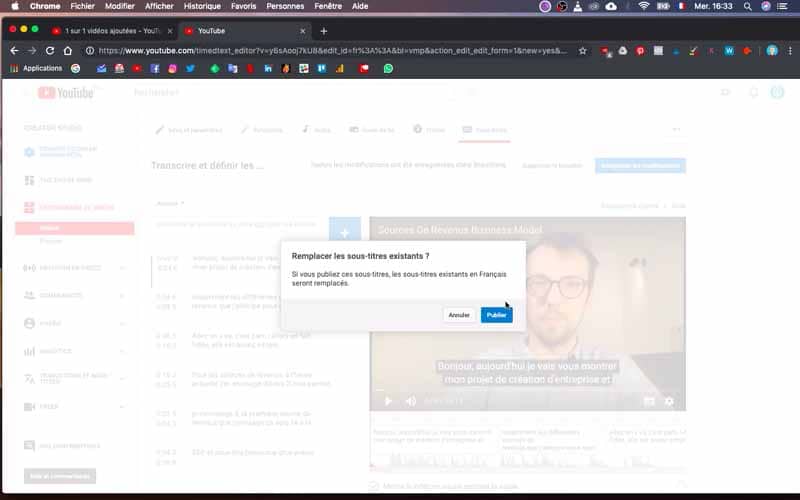 So as you can see, transcribing is not a difficult thing. It just takes a lot of time to make the most accurate corrections possible.
See you soon
!