Twaino : Your SEO Agency based in Paris | France
Competition is intense in the Paris region for those wishing to stand out. In order to be successful, local SEO is the strategic option that has become almost essential today.
You are interested ? I present to you our SEO services in Île-de-France, to help you achieve your goals and satisfy your ambitions.
BOOK A MEETING NOW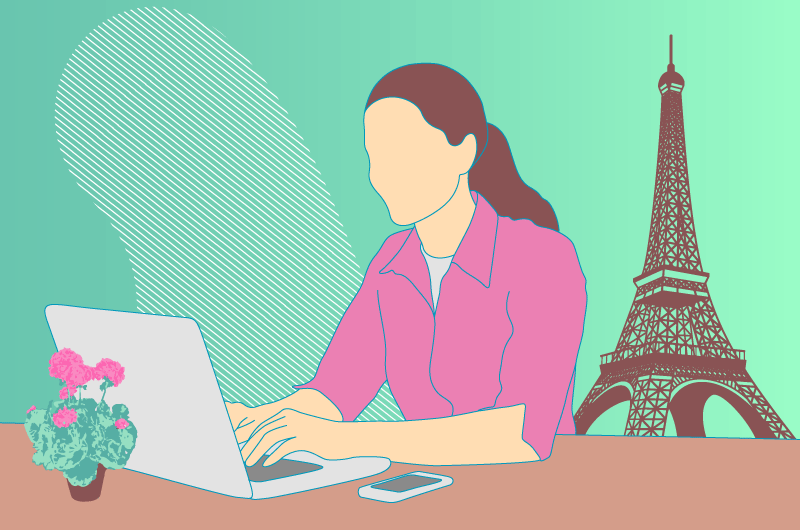 The competition in Paris is also played on the Web!
Paris is an incredible city that attracts the whole world! But it is also a demanding capital where competition is very tough.
Thus, making an establishment in Paris prosper is a major project. If you can't win the battle for visibility, you risk not surviving.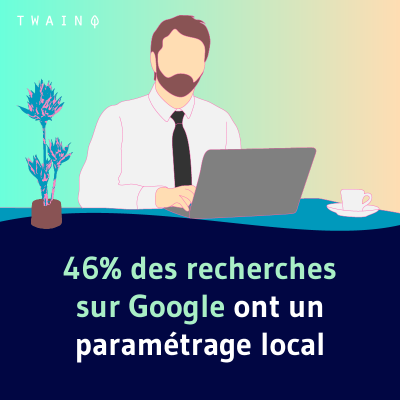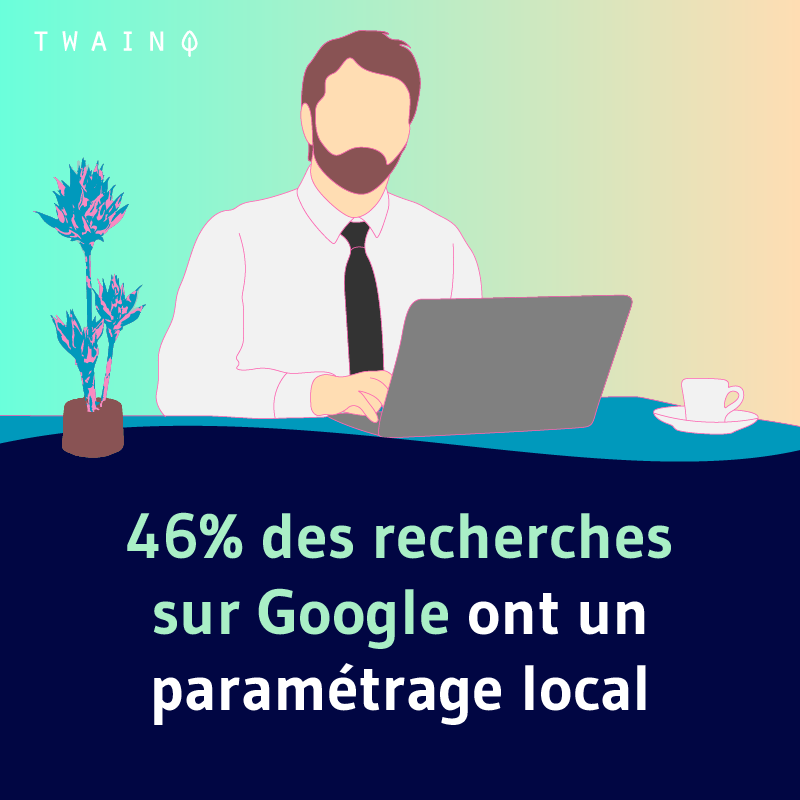 It is obvious that implementing the right strategy is an essential factor for your success. And with the advent of new information and communication technologies, you cannot do without the Web to benefit from excellent visibility.
Twaino is an SEO agency that understands your issues, while being able to offer you solutions in terms of local natural referencing.
BOOK A MEETING NOW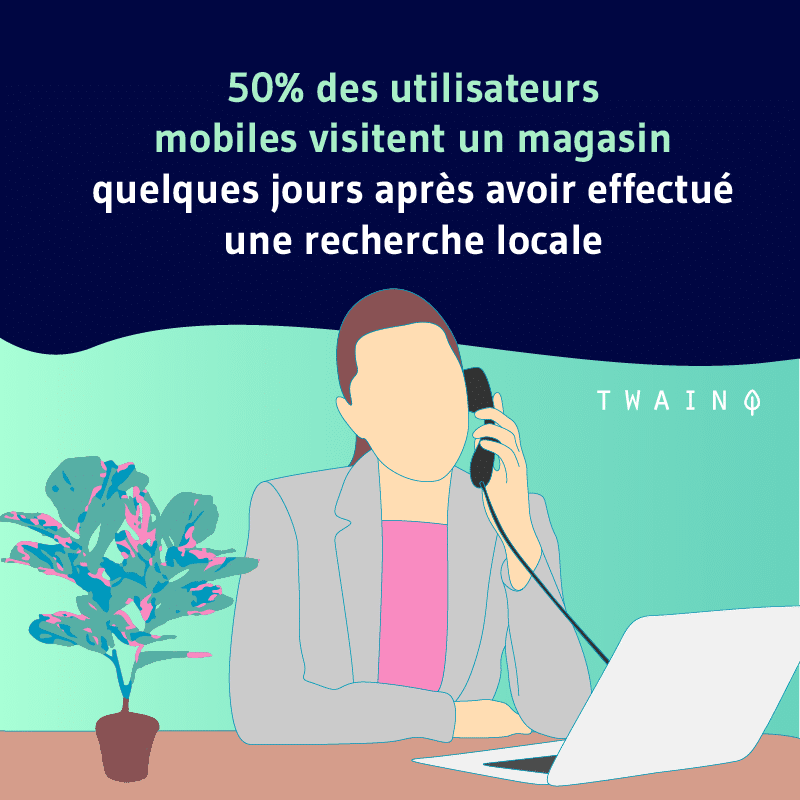 Local SEO in Paris: an essential marketing lever for your business
We are in the digital age and it is undeniable that your success depends on the Web. A few years ago, physical establishments could dispense with it, but today it is more difficult, if not impossible. Know that to find shops or local information in Paris, 75% of consumers use search engines.
So, if you have zero visibility in local results, 4 out of 5 prospects don't even know you exist. These are all customers who prefer to move towards other products and other services than yours. This is of course unacceptable for your business! With a methodical approach, Twaino is able to offer you the most appropriate local SEO strategies to optimize your positioning and your visibility with your audience.
Your SEO consultant must be able to immerse themselves in the client's environment, this is what we guarantee and which makes the difference with others.
BOOK A MEETING NOW
Twaino, Your SEO Agency in Paris
You wish to be accompanied for an SEO service in Paris, do not hesitate to contact us.
Physical and online visibility in Paris
In order to get results with geographic SEO, it is often recommended to surround yourself with SEO professionals who understand the environment in which you find yourself. It is of course relevant to call on a Parisian SEO agency when your company is located in the City of Light.
Indeed, from one district to another in the capital, the worlds, audiences and potential customers can vary completely. It is therefore essential for the SEO consultant to know how to put themselves in total immersion in order to provide the best recommendations. The SEO agency Twaino attaches great importance to this point, which can make all the difference in the race for notoriety and first places on the web.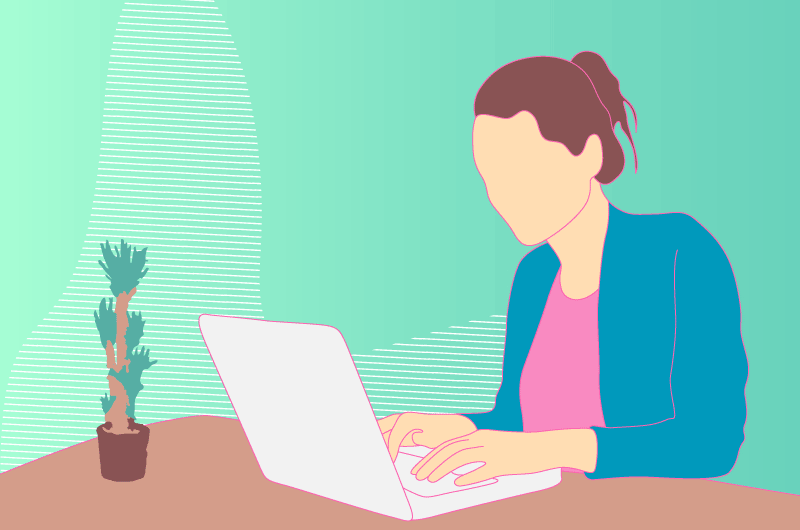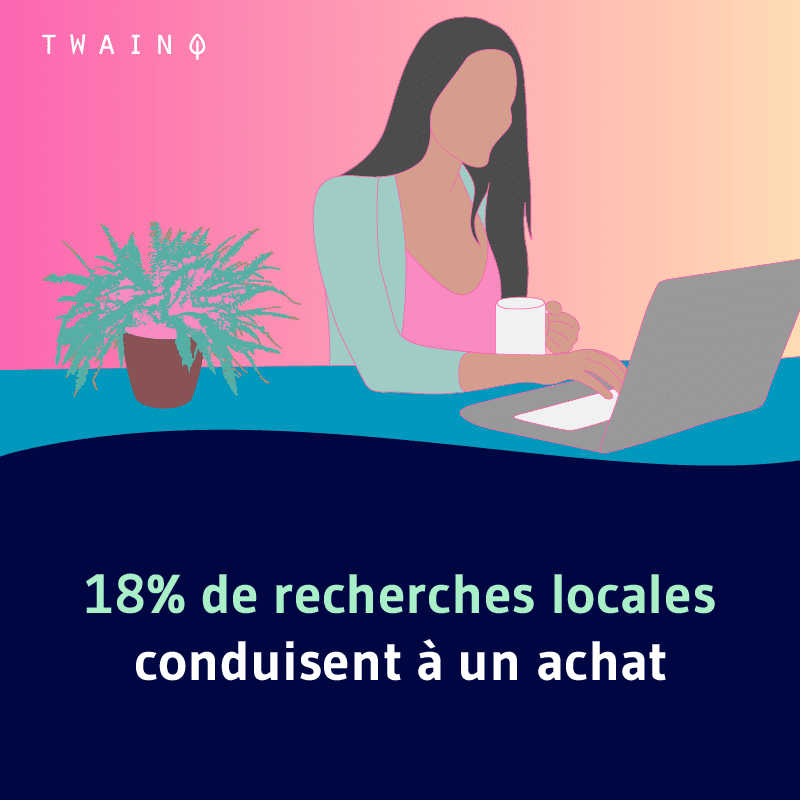 Local natural referencing: look for geographical relevance
Whatever your field of activity, the message that you are going to offer to the inhabitants of the 17th arrondissement of Paris is not the same as that intended for the people of the 10th.
In the first case, you are addressing the bourgeois public of a rather residential area.
In the second case, your target is younger, in a lively and dynamic environment, with trendy bars and a particular commitment to ecology.
To effectively resonate with your audience, it is important that the SEO consultant understands the context in which you find yourself and, above all, your target.
Calling on Twaino means contacting an agency that will put everything in place to assimilate your local issues, taking the time to analyze your business, but also the local players.
Twaino SEO Agency: a local SEO to increase its visibility in Paris
Are you in the 1st, 2nd, 3rd or 4th arrondissement of Paris? Don't forget the tourists!
These districts are considered open-air museums: the Royal Palace, the Picasso Museum, the Town Hall… If your establishment is located there, you must ensure that you are well positioned for the request: "… near me". Because the many tourists in this sector do not always master the geographical organization of the city and will simply resort to this type of request to find:
So where do you rank in Google for the search "[your industry] near me"? You are not the first, or even in the top 3? Twaino can definitely help you optimize your visibility!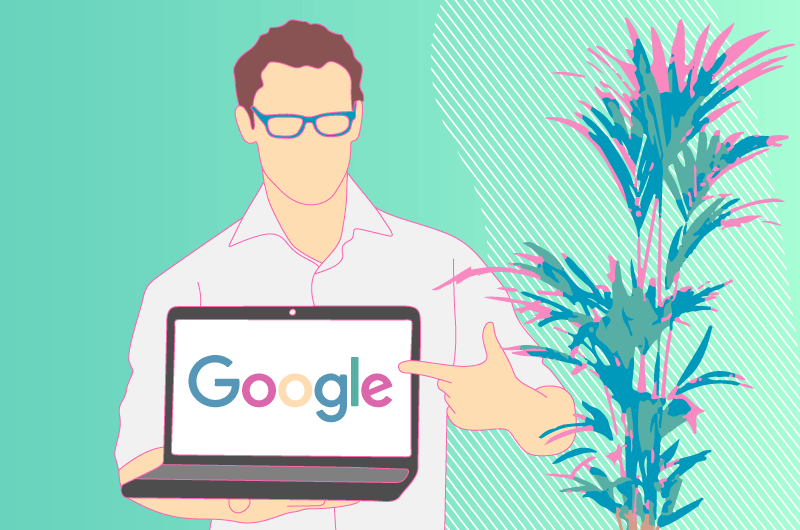 In the 5th, 6th, 7th, 8th or 17th arrondissement of Paris, be the best in your niche
You are here in the most chic districts of Paris and you are addressing the so-called "superior" socio-professional categories. You must make it a point of honor to establish your notoriety, both physical and virtual. In an environment where the public wants premium service, you should:
place you among the first 3 positions of the Google local pack;
get as many positive reviews as possible;
indicate precisely your opening hours;
have a clean and clear profile;
have impeccable customer service;
etc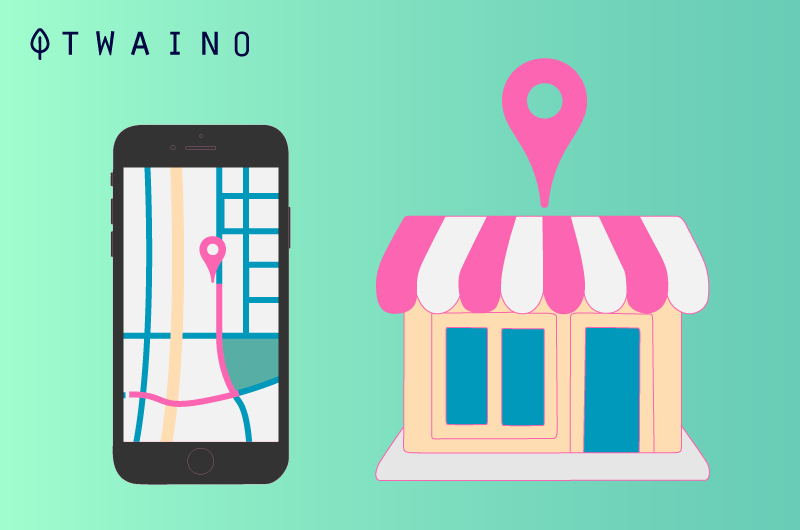 Are you sure you have adopted the best strategy to take advantage of this particular universe? Twaino allows your business to adapt to this wealthy and demanding audience.
BOOK A MEETING NOW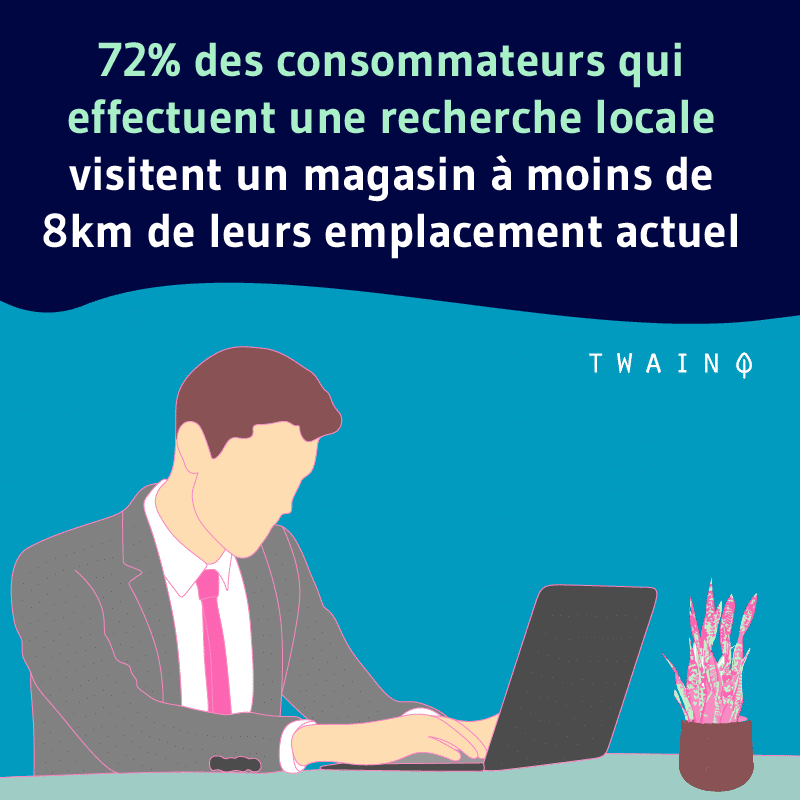 Are you in the 9th, 10th, 11th or 12th arrondissement of Paris? Opinions matter!
Your company is located in the liveliest districts of Paris. Day and night, the streets are cheerful and lined with people.
In these warm conditions, the trust you will be able to establish will make all the difference.
In addition to developing a close relationship with your customers (which is less easy in more affluent districts), you must collect as many opinions and customer experiences as possible.
By taking advantage of the opportunities this environment offers you, you are able to quickly attract the attention of the public and achieve your business objectives.
All the more reason to choose an SEO agency like Twaino, which can find personalized solutions, adapted to any problem.
In the 13th, 14th, 15th or 16th arrondissement of Paris, use impactful messages
Here, you carry out your activity in the quieter areas of Paris, with less crowds in the streets, unless you are located in Chinatown. This is why you must use the right messages to reach a Parisian public attached to their habits.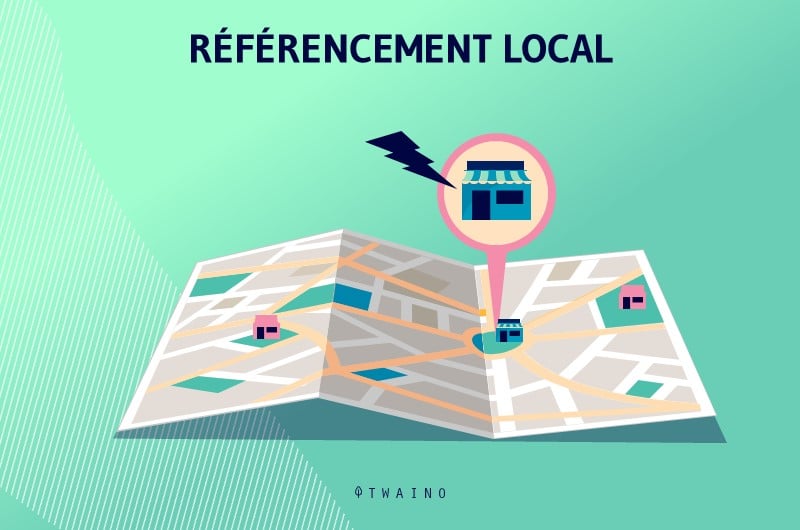 Do you want customers to come to you rather than go to the competition? You have to determine what interest they have in doing it and you have to communicate it. Obviously, you should not neglect the other strategic aspects of local SEO. Twaino supports you in all technical areas and in creating content that resonates with this type of audience.
BOOK A MEETING NOW
Your notoriety is particularly important in the 18th, 19th and 20th arrondissements of Paris
These are undoubtedly the most popular areas of the City of Light and for the survival of your business, notoriety is priceless. Indeed, you are literally in the "headquarters" of startups and companies, with many businesses. You must therefore try to position yourself among the most reputable establishments in your niche.
Your goal is to make yourself known positively by the greatest number of people. Our SEO agency Twaino can help you by implementing effective strategies, which will allow you to benefit from a lasting reputation.
Do you see how important it is for the SEO agency that accompanies you to immerse itself in the issues of your locality? Trust Twaino, we are always looking for the most relevant solutions for each of our customers.
BOOK A MEETING NOW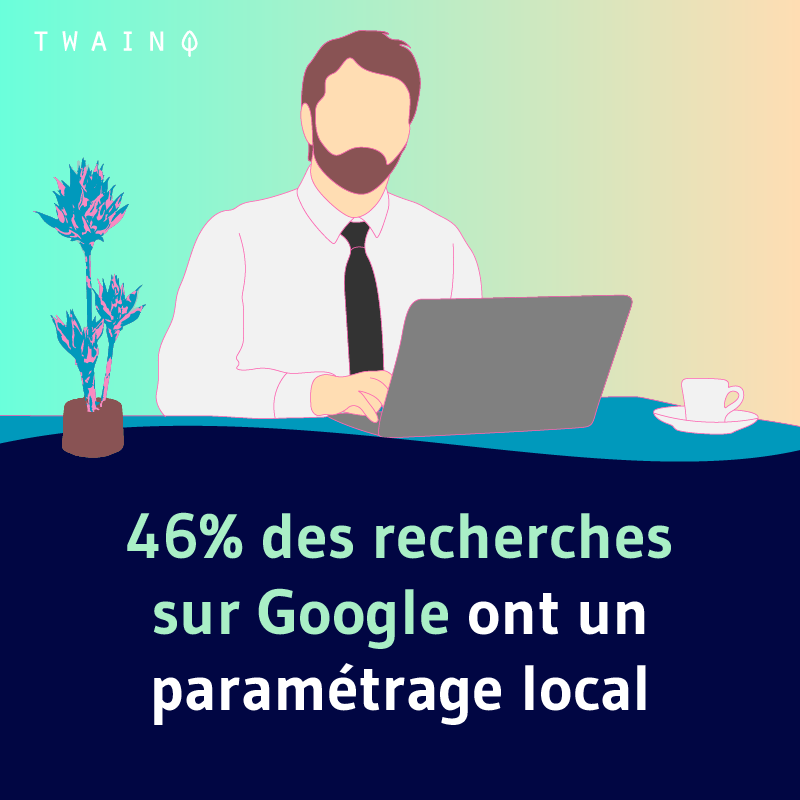 What differentiates Twaino from other SEO agencies in Paris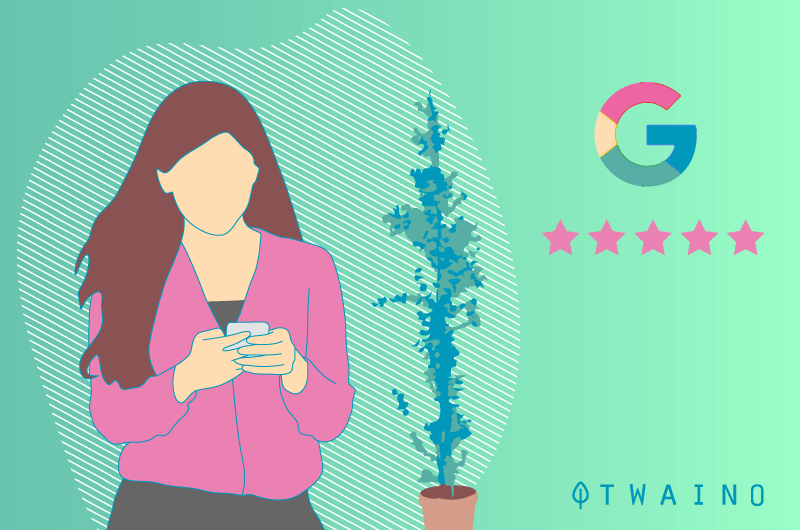 Twaino : a pure player in SEO
Twaino is an SEO agency that (really) only offers SEO. We have made it our specialty and we obviously do not use SEA or community management as is the case in most agencies in Paris. Therefore, you do not have a 360 agency in front of you, but a company specializing in a specific aspect of web marketing: SEO.
Our SEO experts are able to develop the best SEO strategies. The advantage for you is to be among the first results in search engines, and in a sustainable way.
Twaino is a 100% White Hat agency
Search engines have compiled a list of rules that govern the SEO of websites. In this context, certain practices (called Black Hat) are prohibited and can lead to penalties which sometimes go as far as the removal of your website from search results. The consequence is a total loss of visibility which can be difficult to survive. Unfortunately, this does not prevent some agencies from using these practices.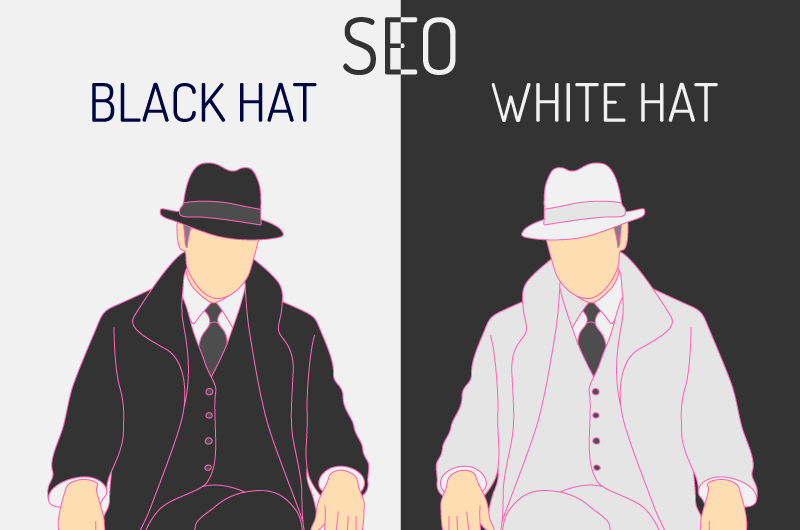 With Twaino, you have the assurance that all the strategies used are White Hat. In other words, they respect Google's guidelines with always the same objective: to satisfy the intentions of your audience.
BOOK A MEETING NOW
We combine SEO performance and ecology
Twaino is an SEO agency that wants to be part of a more global environmental approach: digital ecology. As imperceptible as it is, sending an email, searching on Google or visiting a website has a negative impact on the environment.
Our agency in Paris has adopted an eco-friendly approach that we try to convey through our services. It's all about maximizing your website's visibility while having the least possible impact on the environment. Do you need a web host? We present to you those that allow you to reduce your footprint on the environment. So, if SAVING THE PLANET is also your cause, Twaino accompanies you on this path, in all your strategies.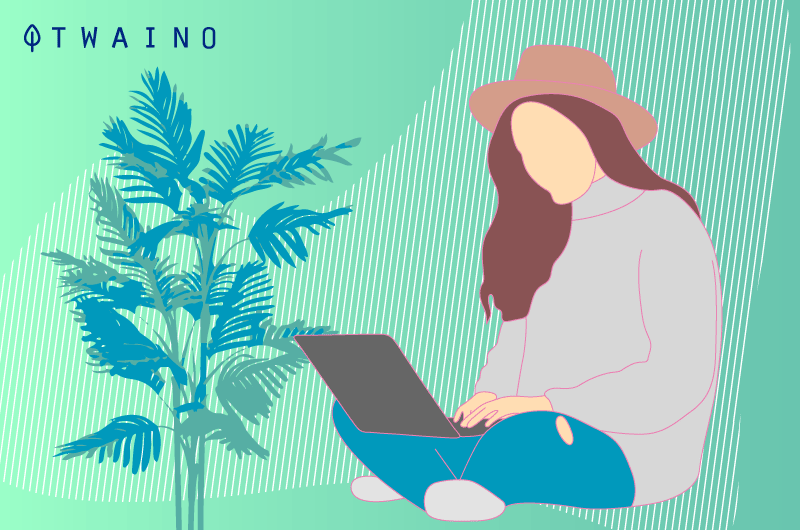 Twaino : The Well-shod shoemaker
Since the creation of the agency, we have adopted a transparent approach regarding the SEO results obtained. If we consider ourselves well-shod shoemakers, it is because we mainly use SEO as a marketing strategy. We have never used SEA or advertisements. Thus, the success of the Twaino website is due to the implementation of White Hat natural SEO methods.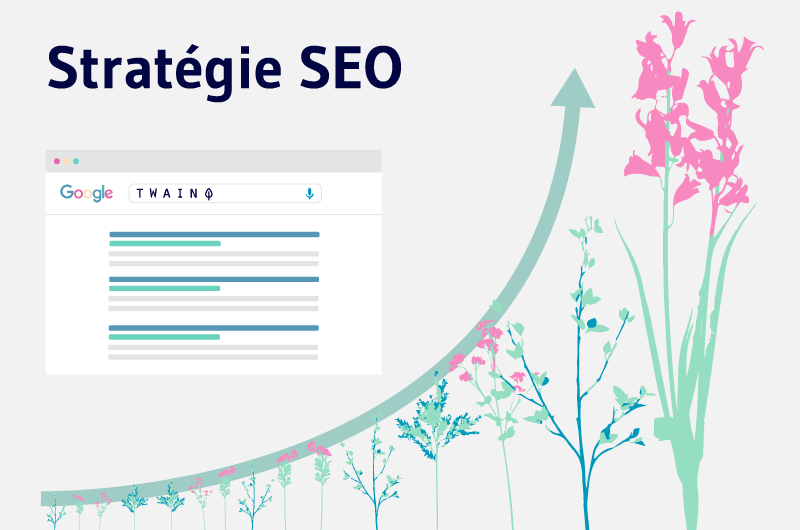 And one thing is certain: it works, even in a niche as competitive as SEO in Paris. This is why you have the assurance that your organic growth will be achieved through effective and proven strategies!
BOOK A MEETING NOW
A clear and unique approach, with a three-step SEO campaign
At Twaino, simplicity is more than a watchword. This is why we have adopted a clear and effective approach.
For your business in Paris, our SEO campaigns take place in 3 stages:
1) Audit
We make a diagnosis that reveals (in terms of SEO) the strengths, weaknesses, opportunities and threats of your local business in Paris. Then, strategies are developed, with a schedule of actions to be taken.
2) Optimization
A phase during which our experts implement the planned SEO strategies. Examples include optimizing your business listings, such as Google My Business, and applying effective SEO techniques to your website.
3) Contents strategy
The content always remains ROI and if you want to gain visibility or preserve your notoriety, you will have to create it. Here, it is a question of helping you in the implementation of an effective strategy for the production of content that has an impact on your audience.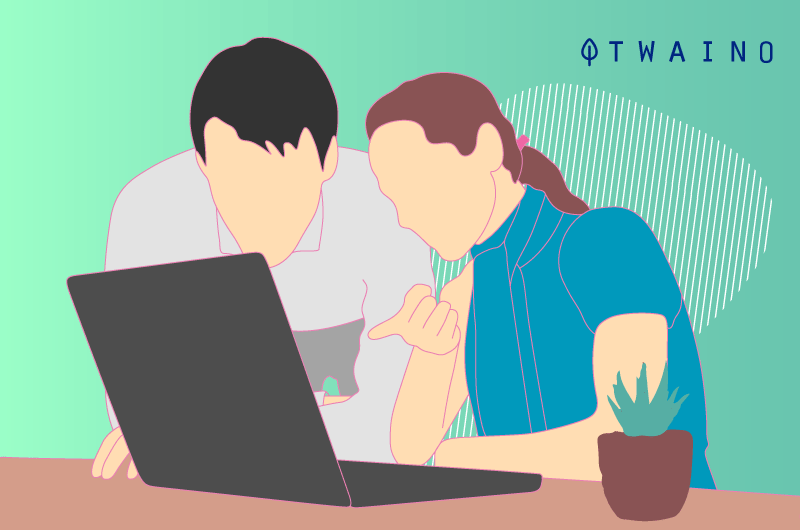 Twaino is a human-sized agency. And we believe that there is little chance of success if the customer is not at the center of concerns.
Achieving the client's goals is a MUST, which is why we make sure that all local SEO campaigns in Paris are carried out correctly.
By entrusting us with your projects, you can be sure that they are managed by competent experts, who will provide you with the appropriate solutions, after a detailed analysis.
BOOK A MEETING NOW
SEO Pedagogy
We are aware that as a business leader, you control your business better than we do. This is why our approach is totally inclusive so that the strategies developed are truly relevant to your success.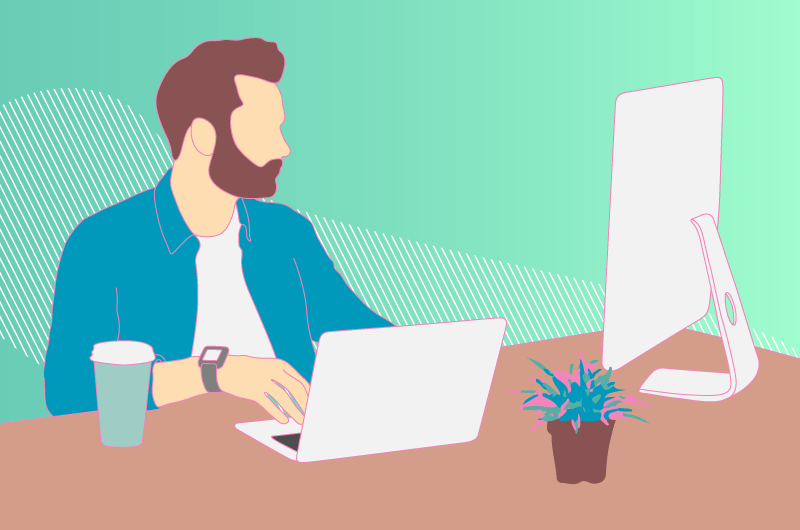 In this context, Twaino makes SEO pedagogy an important lever, in order to explain to customers the choices to be made, even if they seem counter-intuitive at first sight.
This way, you have a perfect understanding of all the actions that will be carried out on your site and their outcome.
This makes it easy to assess the success of different campaigns, tracking performance in real time.
BOOK A MEETING NOW
Twaino, a SEO Agency based in Paris
The SEO Twaino agency is currently located in Paris, in the 10th arrondissement, next to the Saint-Martin canal. Previously, it was in the 17th arrondissement of Paris. We work in SEO with our clients in inner Paris, but also in the inner suburbs. It is possible to make an appointment with the client in Paris, or remotely depending on everyone's availability.
Do you want to drink a coffee? Do not hesitate to make an appointment for a physical meeting.
FAQ