Twaino : Your SEO Agency based in Marseille
Hundreds of thousands of users search Google every day for businesses like yours to meet their needs. And you? Are you 100% sure that your site appears in the first results of Google, as soon as a user searches for your services in Marseille?
If the answer is NO or even a timid YES, the natural referencing agency Twaino can help you improve your visibility in Marseille and appear among the first results of Google.
BOOK A MEETING NOW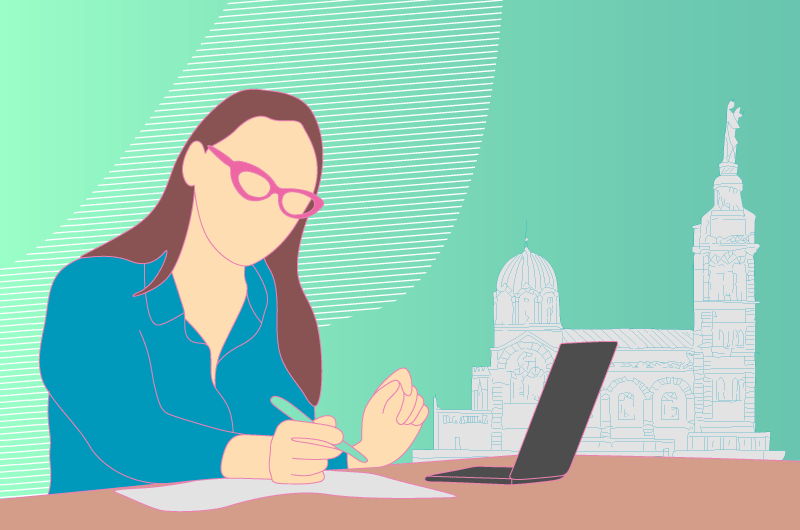 Appear in the first results of Google in Marseille despite the competition
Dare to challenge your competitors online
Creating a website to promote your services on the Internet is already a daunting task, but it is not the only effort required.
In fact, there are nearly 1.7 billion sites in the world. So it is obvious that those who are continuously optimized can genuinely attract visitors.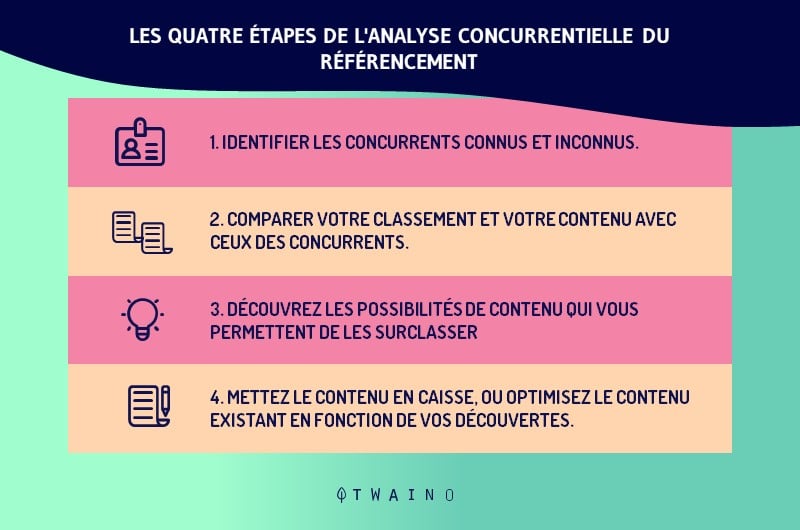 Fortunately, you do not have to compete with all these sites, since they do not all offer the same type of services as you and are not all located in Marseille. But you shouldn't rest on your laurels.
BOOK A MEETING NOW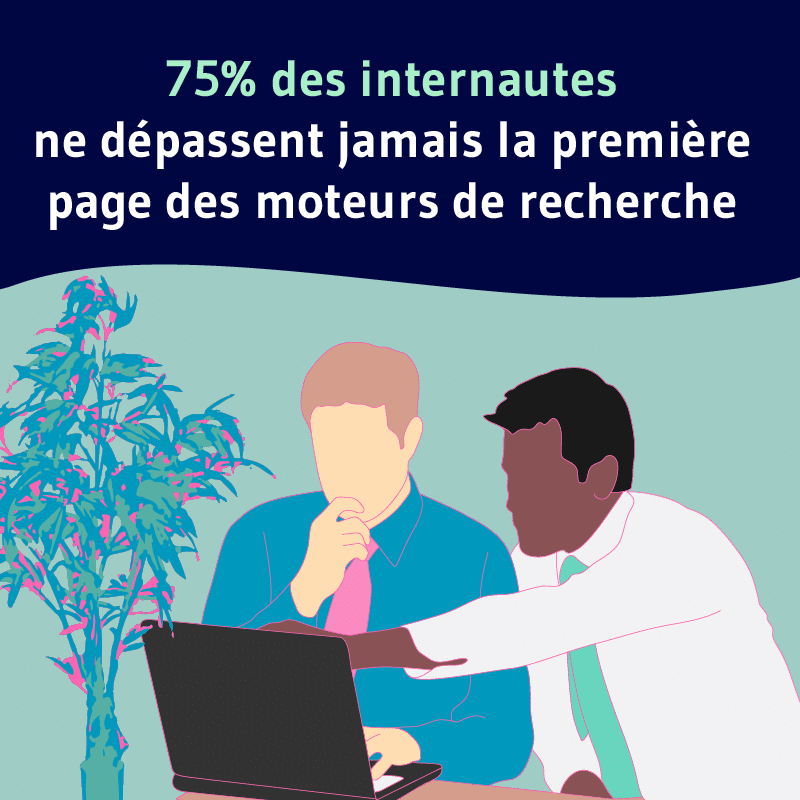 Win the online competition in Marseille
Many competitors offer the same services as you and are in the same area, in Marseille.
To verify this, you can simulate a Google search related to your area of ​​service and associate it with your locality, you will realize how much competition there is in Marseille.
If your site appears on the first page that Google returns, great. But you need to keep optimizing your site so you don't lose that spot.
On the other hand, if your site is not on the first page, you have a long way to go, since 75% of Internet users never go beyond the first page of results.
Whatever your current positioning, the specialists at Twaino are committed to improving it and getting you to the first page of Google.
We are constantly on the lookout for the latest trends in SEO, to provide you with an efficient service that will place you among the top positions, in your theme.
Attract more Google customers to your premises in Marseille, without paying a single penny for advertising
Unlike SEA, which is designed around paid advertisements to reference your site, SEO does not require any investment. And, for advertising, the minute you decide to stop paying, your SEA campaign ends immediately.
On the other hand, in SEO, you have to pay the fees of your service agency.
At Twaino, we offer you affordable and very flexible pricing plans, to allow companies of all sizes to benefit from the advantages of SEO. We do not offer advertising or any other form of paid web marketing.
Our specialty is to succeed in generating quality organic traffic over the long term, with a high conversion rate, in Marseille and everywhere else.
BOOK A CALL NOW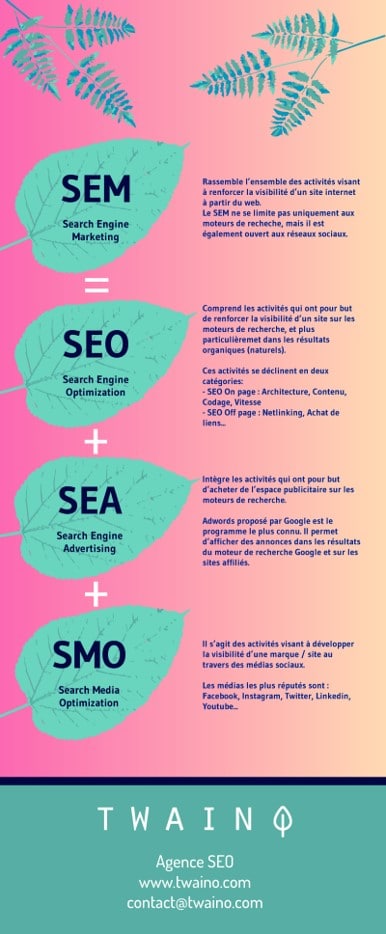 Local SEO with Twaino, to help you conquer the city of Marseille
Recognized as one of the oldest cities in France, Marseille is also one of the country's major cities. With 111 very heterogeneous neighborhood-villages, Marseille has nothing to envy to other metropolises.
Leisure, health, commerce, studies, sport, transport, swimming… You can find almost everything in Marseille. But growing an activity in such a "complete" city requires a lot of effort and commitment.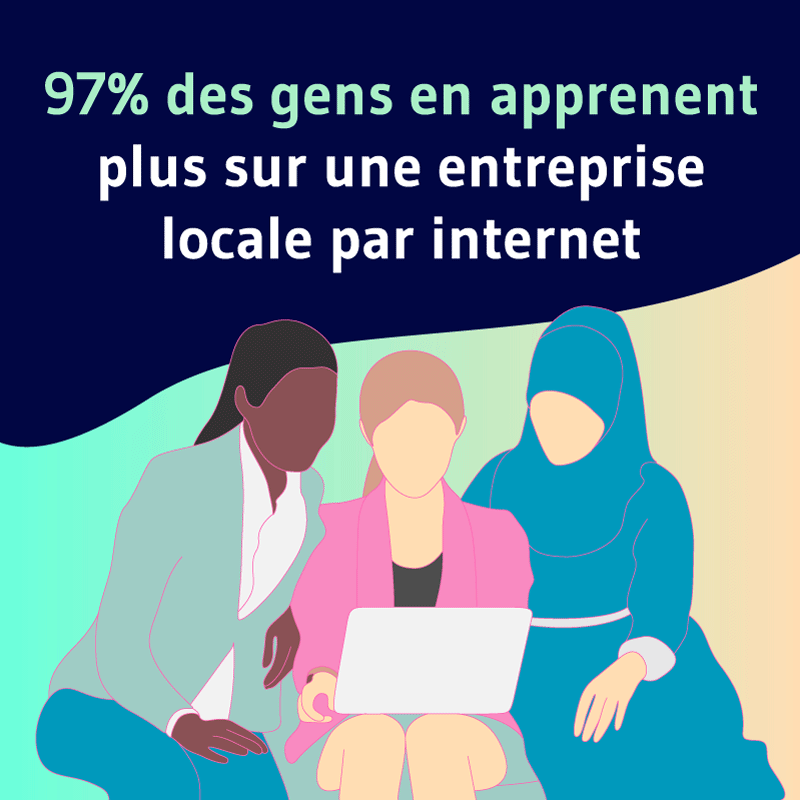 It's not about opening a business on the corner, sitting back and hoping customers come to you. You have to go get them! And one of the best ways to do that is to use local SEO, which is an important marketing pillar for brick-and-mortar businesses.
The Twaino agency can support you in this, so that your company becomes known and attracts more customers, thanks to effective strategies adapted to your sector of activity and your geographical location.
BOOK A CALL NOW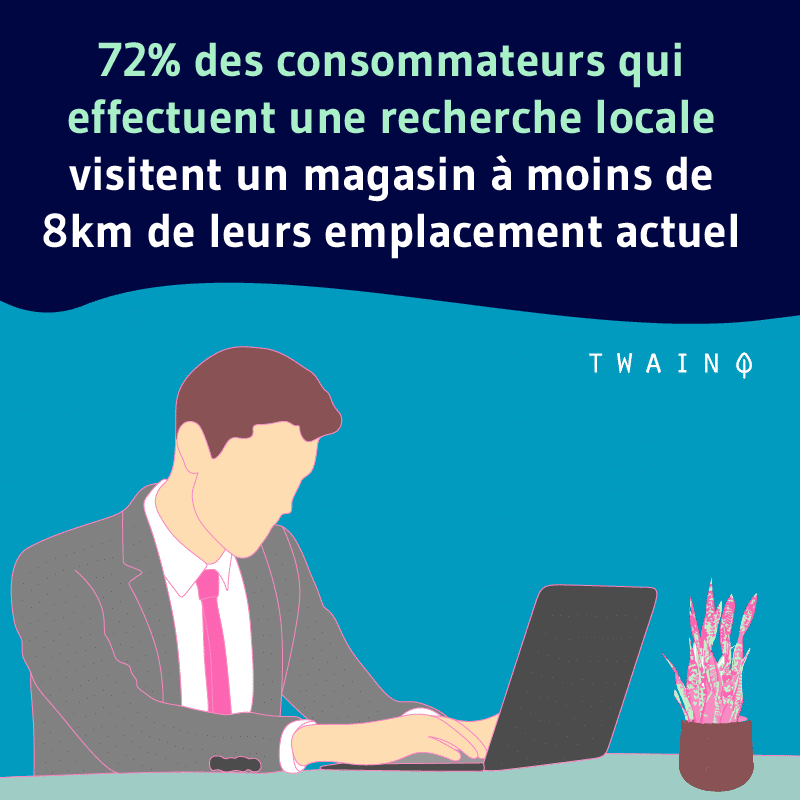 Marseille city center: prioritize SEO
The city center of Marseille mainly includes the Old Port and the Canebière, particularly lively areas. Both neighborhoods are known for their festive atmosphere and contagious energy, which begins to rise at the end of the day.
The center is also served by several public transport. This facilitates access to surrounding towns. Every day, many of them join the local population for moments of total frenzy.
Even for daily needs, people always have the reflex to consult Google.
SEO is almost the only effective way you have to be closer to these people when they need services in your field. For that, you need to be considered one of the top establishments in local organic search.
As local SEO professionals, Twaino experts have the skill and experience to help you establish that proximity with your target audience. Thanks to our SEO tools, our understanding of Google algorithms and our knowledge of Marseille, we are able to identify your difficulties and increase your visibility.
Longchamp and Cinq Avenues: adopting an effective SEO strategy
A little close to the city center, these two districts are located in the 1st and 4th arrondissements of Marseille. This is the most elegant sector of the city, with apartments that bear witness to all the richness of French architecture.
Ideal for people who like peace and quiet, these neighborhoods are peaceful, with narrow streets lined with green spaces. Since the arrival of the tram, things have changed slightly. The sector is regaining a little more dynamism, with a growing number of shops, restaurants, supermarkets…
The local population is mainly made up of executives, possibly families. In this context, you must have recourse to a powerful SEO strategy, to be among the most prominent establishments, online and physically.
The challenge here is to retain customers, since this kind of audience is attached to their habits.
Our SEO gardeners offer companies in Longchamp and Cinq Avenues in Marseille an effective SEO strategy to obtain quality traffic on their site, with a high rate of conversion of visitors into loyal customers.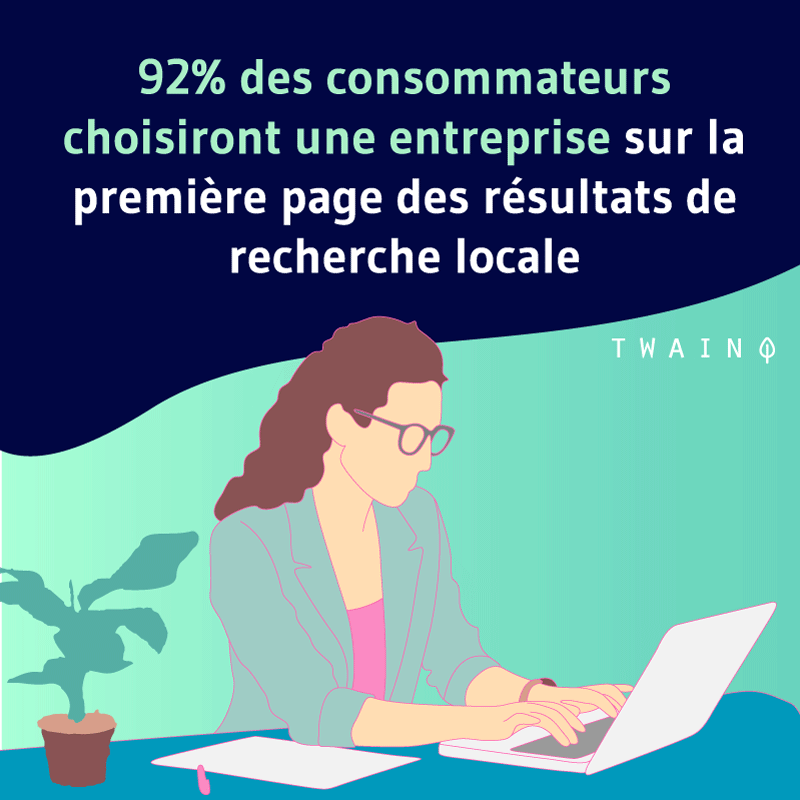 Le Panier: update your Google My Business listing
Le Panier is considered the oldest district of Marseille. This is a picturesque place located in the 2nd arrondissement. Like an open-air museum, the Panier is culturally very rich, with magnificent monuments, squares and typical streets, as well as restaurants that offer delicious local specialties.
It is this diversified heritage that explains the success of the Panier district with visitors. It is the most touristic sector of Marseille and foreigners never tire of (re)discovering it.
Since this is an area very popular with these tourists, it is important to correctly fill in your Google My Business file so as not to miss any opportunities.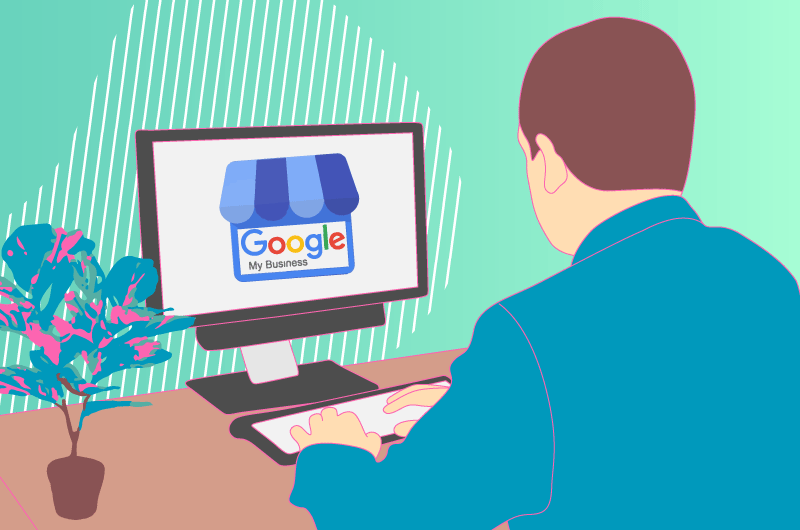 Google My Business is a tool designed to list businesses, like an electronic version of the traditional directory.
Specific search results are thus offered to each Internet user according to their geographical location.
Our SEO consultants support you in the configuration and optimization of your GMB listing. This allows Google's indexing robots to reference your site for all searches related to your sector of activity, in Panier and in the rest of the city of Marseille.
BOOK A MEETING NOW
Twaino SEO Agency: A local SEO to increase its visibility in Marseille.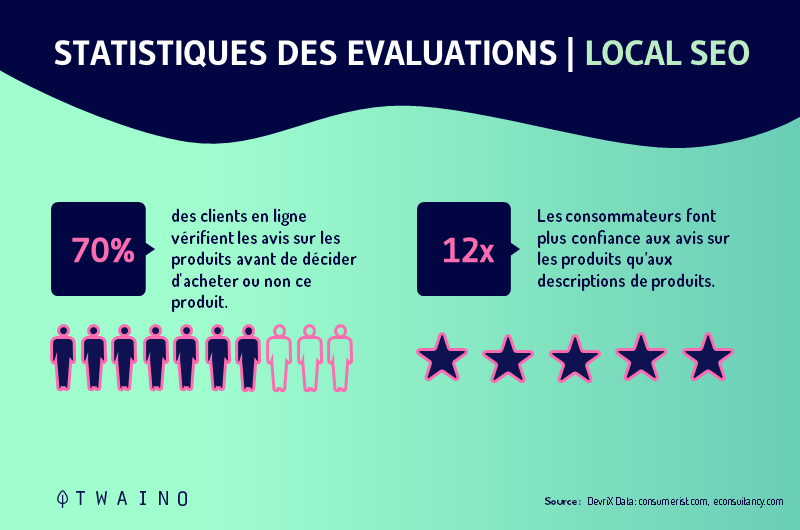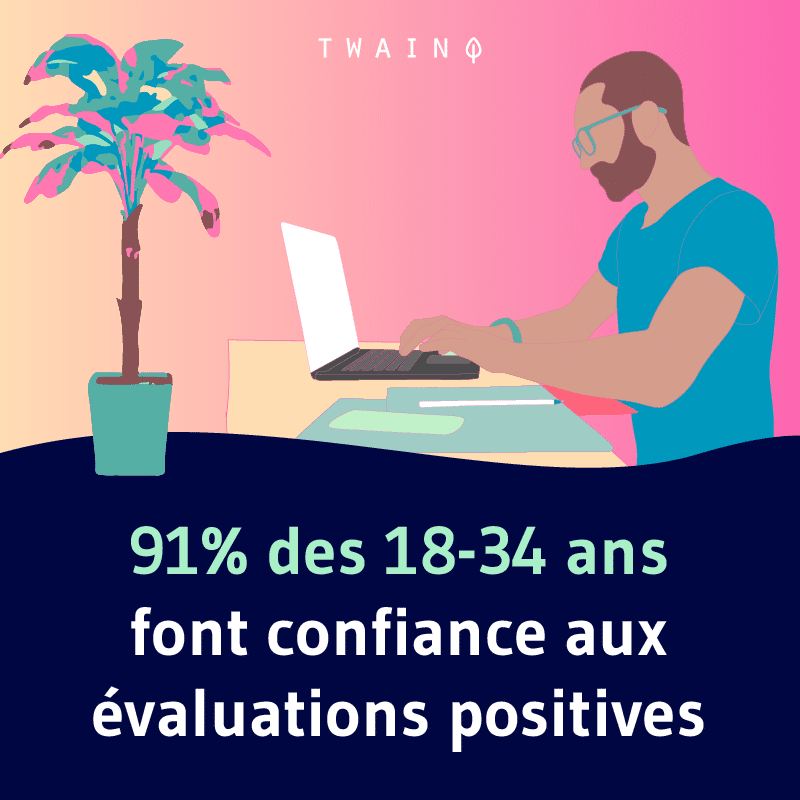 At La Madrague and Pointe-Rouge: consumer opinions matter more than anything
We are here in the 8th arrondissement, at the southern end of the city of Marseille, where the beaches of Pointe-Rouge stretch as far as the eye can see in a magnificent panorama. Even those who are not sand lovers cannot resist the charm of these superb coves.
With successive heat waves in recent years, swimming has become a very popular activity. This makes the merchants of La Madrague and Pointe-Rouge happy.
For those who already offer services in the area, such as restaurants, hotels or transport, why choose to do the work alone if you can ask your former customers to advertise for you?
By inviting them to leave comments and give their impressions of your services, you not only show them that their opinion is valuable, but you also reassure your future customers.
Nearly 70% of consumers admit to consulting user reviews before ordering a product or service.
Twaino's SEO specialists support you in setting up channels to receive customer reviews and manage them effectively. You'll also learn how to get the best reviews to the top and how to win back consumers who have struggled with your services or products.
BOOK A MEETING NOW
La Belle de Mai: take care of your content to stand out
More than just a district, La Belle de Mai is almost a cultural center, with its performance halls, exhibition halls and numerous artistic spaces.
We meet families on hikes, skateboarders, graffiti artists, partygoers, artists, executives, craftsmen… all looking for a unique place to share. It is a good place to live and where local businesses do business. But if you already have a business at the Belle de Mai and want to have more customers, you must refine your content, to attract more attention from Internet users.
To be sure of having success in a neighborhood so attached to culture, you must show your audience that you understand them, by sending them the right messages.
At Twaino, our secret weapon is creating quality content that satisfies user intent. We use it to increase the notoriety of your business and make it a reference in your sector of activity.
Le Roucas-Blanc: your best asset is a responsive site
If you like walking, you will love Roucas-Blanc. It is a small village near the Old Port, perched on a hill. It is the highest point in Marseille and it allows you to have a superb view of the sea.
Here, most dwellings are villas, amid winding lanes accessible only on foot, ideal for walking and jogging. And a group of friends or a family hiking in Roucas-Blanc finds local service more easily from a mobile phone than from a computer.
Thus, if you carry out your activities from Roucas-Blanc, the quality of your site on mobile devices must be your priority.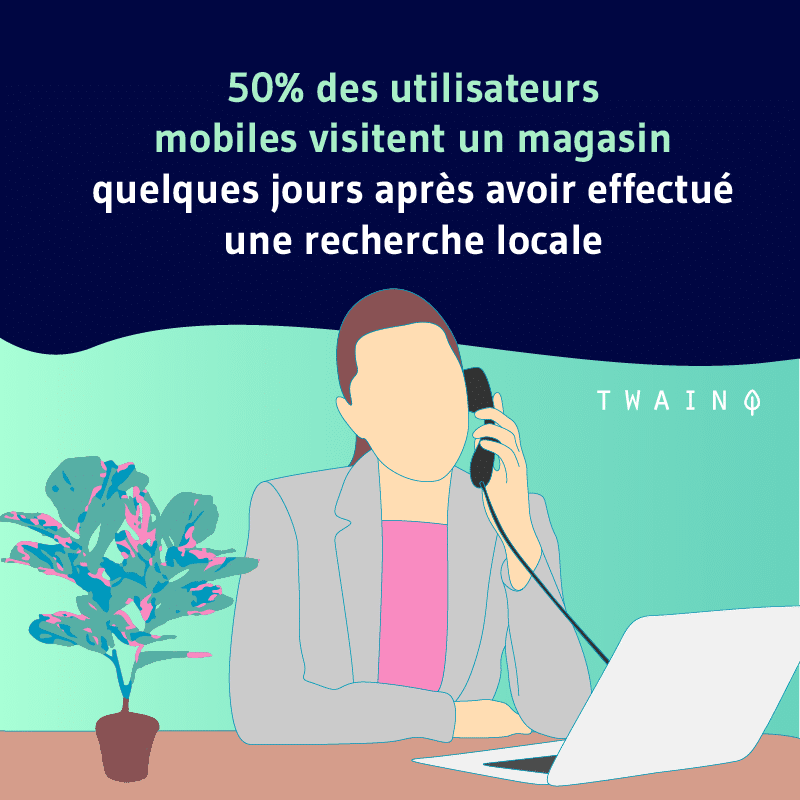 This includes technical details such as choosing the right web host or building the site architecture. So many things that the experts at Twaino have mastered.
BOOK A MEETING NOW
Twaino SEO Agency in Marseille
You wish to be accompanied for an SEO service in Marseille, do not hesitate to contact us.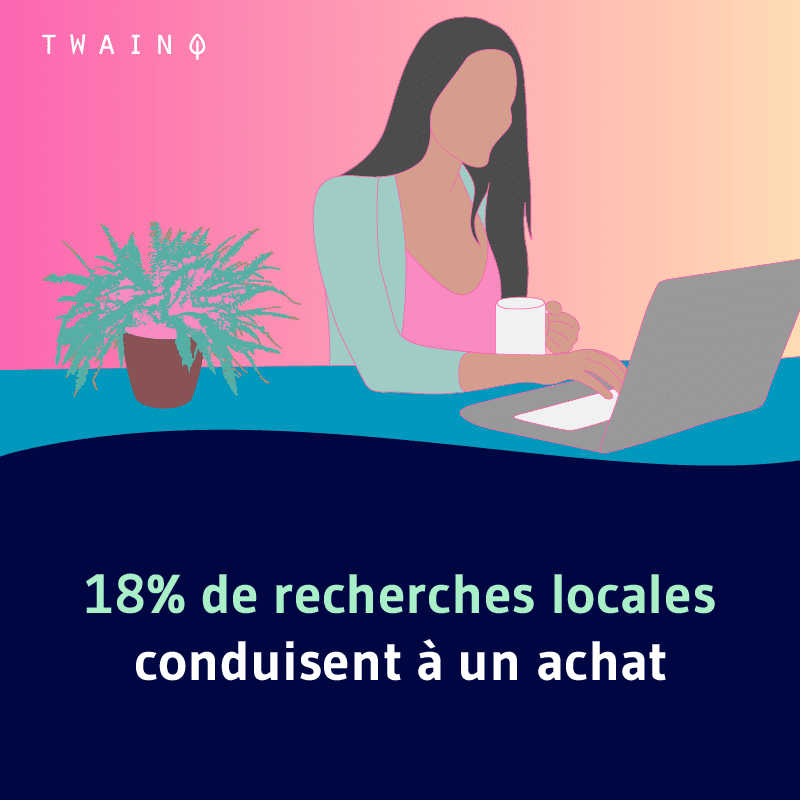 Local natural referencing: look for geographical relevance
Whatever your business, the message you send to residents of the 17th arrondissement of Paris will absolutely not be the same as for those of the 10th.
For the first, you are going to address a bourgeois audience who lives in a residential area.
While for the second, your target audience will be particularly young in a fairly lively environment with its trendy bars, and I particularly like their commitment to ecology.
To effectively resonate with your audience, it is important that the SEO consultant understands how you need to sharpen your content as well as your strategies, depending on the context in which you find yourself.
Calling on Twaino means contacting an agency that will do its best to understand your local issues by taking the time to analyze both your business and nearby local players.
Discover the Twaino agency for your needs in Marseille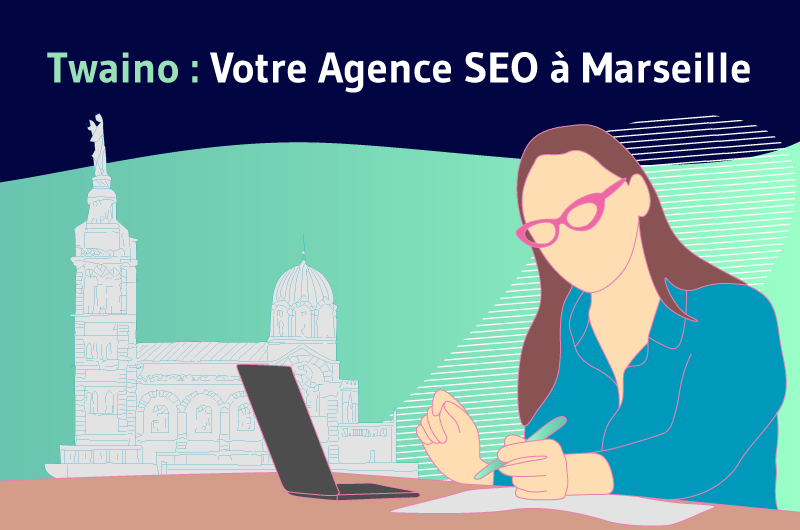 Twaino : a pure player in SEO
Twaino is an SEO agency present in Marseille and in several other cities in France. Our mission is to assist you in all your projects, thanks to top-of-the-range natural referencing services, masterfully carried out by our SEO experts.
We guarantee you services of impeccable quality, to meet your needs and help you achieve your goals.
Our professional team has a strong knowledge of Google algorithms and masters the subtleties of SEO. This is why we assure you in the long term an excellent positioning on the results pages of the search engines.
Ours services
To effectively meet the needs of our clients in terms of SEO, we offer several services:
SEO Campaign
This is a three-step process. First a complete audit, to diagnose the problems that can harm your site. Then, an optimization step to improve the technical aspect of the pages. And finally, the development of an optimized content strategy.
BOOK A MEETING NOW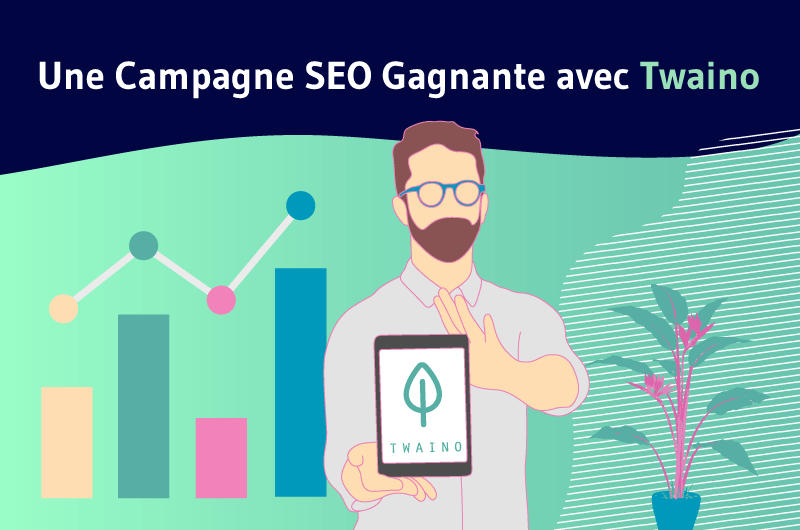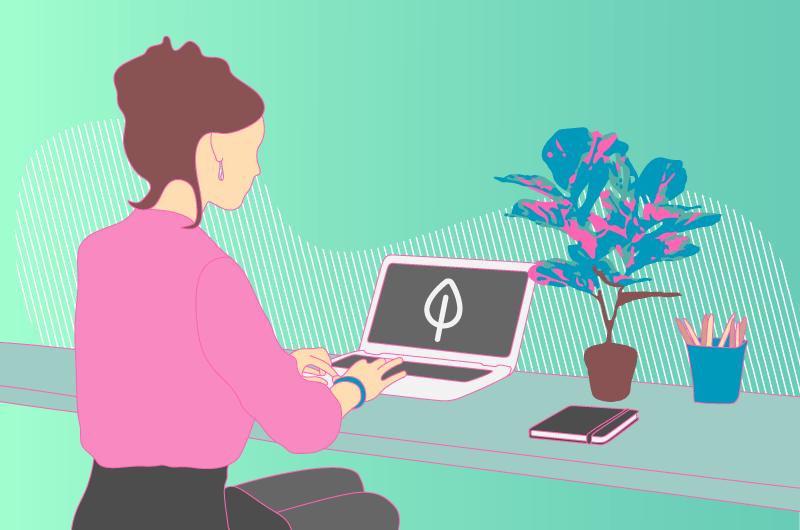 SEO
Our agency supports business leaders to improve the visibility of their site on search engines, by proposing effective SEO strategies that comply with Google's recommendations.
BOOK A MEETING NOW
Copywriting
For the writing of your content, we undertake a methodical and rigorous approach that allows you to differentiate yourself from other sites, both with your readership and with Google's indexing robots.
BOOK A MEETING NOW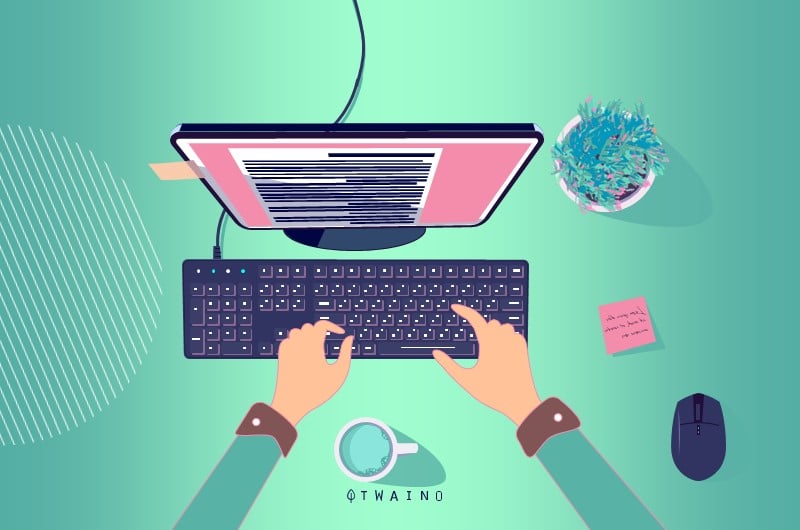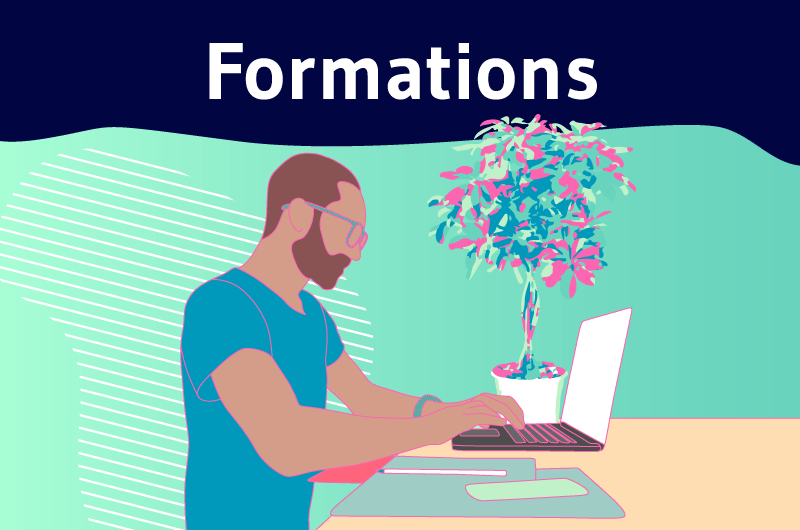 TRAINING SEO
For business leaders who want to learn SEO in order to better apply best practices, Twaino also offers training. Our modules are adapted to the level of knowledge of each participant. So, whether you are an expert or a beginner in SEO, you will inevitably find the formula you need.
BOOK A MEETING NOW