Take advantage of our writing services to improve your visibility and attract new customers
Every day, billions of Internet users read content on blogs, online magazines, e-commerces, etc. For these users, a website that regularly publishes quality content is a reliable source for information, discovering new things or even having fun.
It is for this reason that Web writing is a real lever for attracting visitors and expanding your clientele. Many companies have understood this and are already using web copywriting to produce attractive pages that generate traffic and retain customers.
At Twaino, we have a talented and versatile team of writers who can adapt to multiple areas of expertise.
With the experience acquired over time, they are empowered to produce content that is both useful for your prospects and optimized for search engines.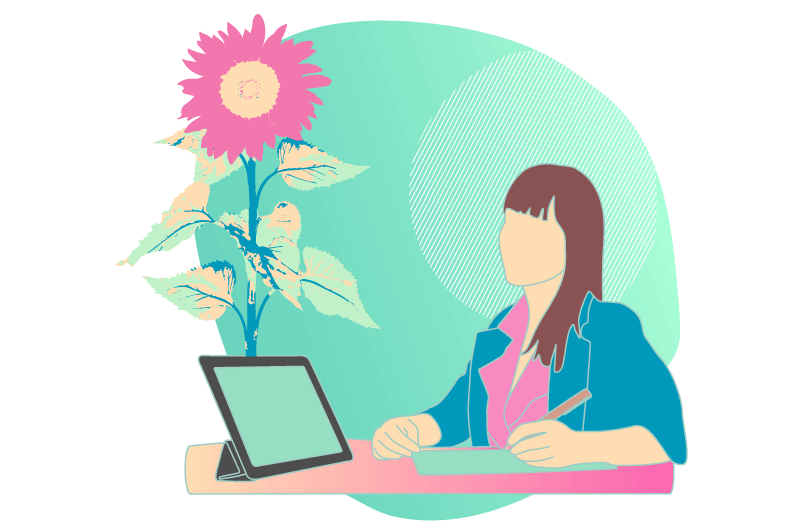 Why choose the web writing services of the Twaino agency for the creation of your content?
Content marketing is one of the most effective ways to generate leads on your website. Although it costs less than paid advertising, content marketing still generates 3 times more leads.
This is probably the most profitable system for attracting new customers in the long term. But to hope to benefit from the advantages of content marketing, you must ensure that you apply the best strategies or outsource them to a competent agency.
In addition to mastering the right methods in Web writing, here are some additional assets that set us apart from other agencies.
Twaino : Copywriting and SEO to win better position in Google
Google uses more than 200 factors to decide how much each indexed website deserves on its pages.
70% of these SEO factors are related to content creation and search engine optimization.
Being also an SEO agency, Twaino has SEO experts who can optimize the content written by our writers and help you reach the first page of Google.
Thus, without producing content, a site cannot be ranked on Google, which represents a huge loss of visibility on the Net.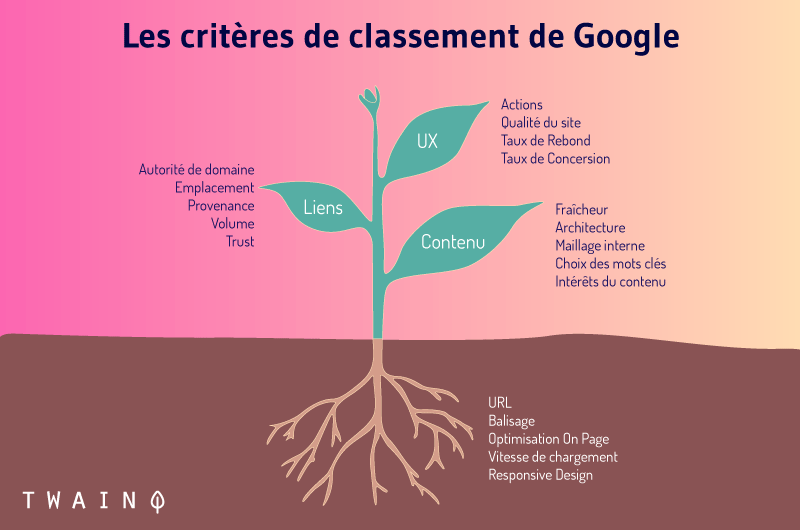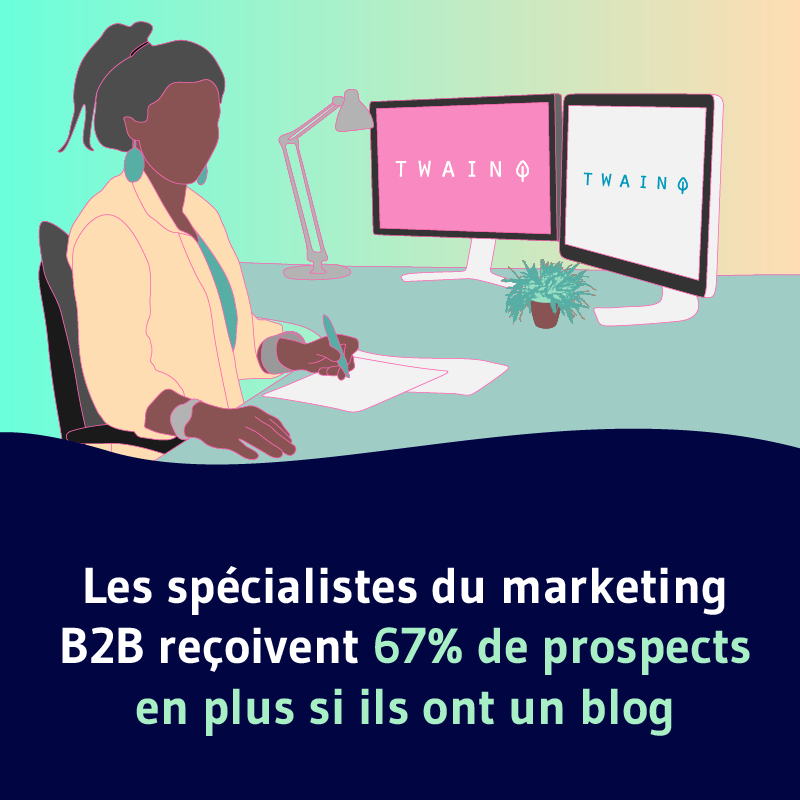 Take advantage of our know-how to animate your blog and easily generate new leads
In B2B marketing, experts say that companies with a blog generate 67% more leads than those without.
Blogs are very popular with Internet users, because of all the associated content that can be discovered on a given theme.
Instead of visiting several sites in search of information, the Internet user finds everything he needs on a single site by browsing the pages of the blog.
If this blog is rich enough in quality content, the Internet user can even make discoveries and come across interesting articles that they did not expect.
The session duration of visitors is therefore higher, Google deduces that the site offers a better user experience and gives it a better place on its pages.
At Twaino, we have a free blog that we regularly host by developing themes around SEO, to help our business owner visitors generate more customers on their sites.
Thus, we can not only write your content, but also take charge of the complete management of your blog space, from the search for relevant topics to their publication on the site.
Thanks to our experience in the creation and maintenance of blogs, we help you increase the retention capacity of the site and easily retain your visitors.
Web Writing Agency Twaino Can Help You Get Ahead of Your Competition
Content creation isn't just about driving traffic to your site. It also allows you to differentiate yourself from others.
Among all B2C companies present online (all sectors combined), 90% acknowledge integrating content creation into their digital marketing strategy.
76% of these companies plan to regularly publish content on their site with the intention of standing out from their competitors.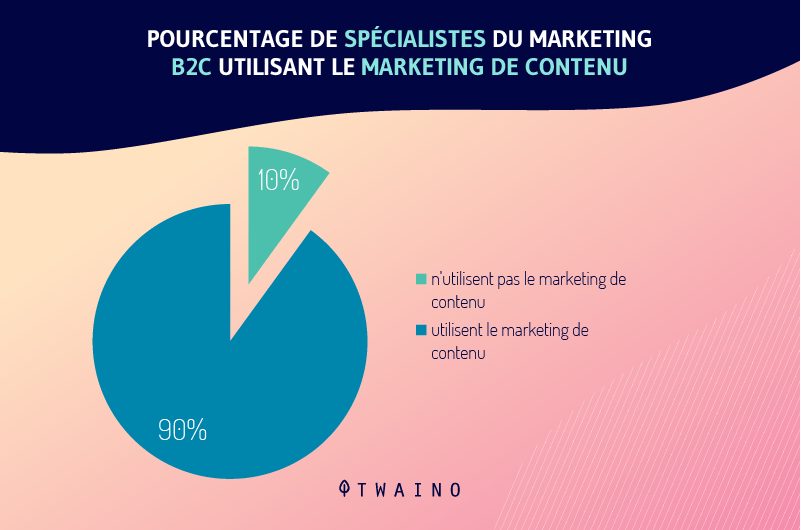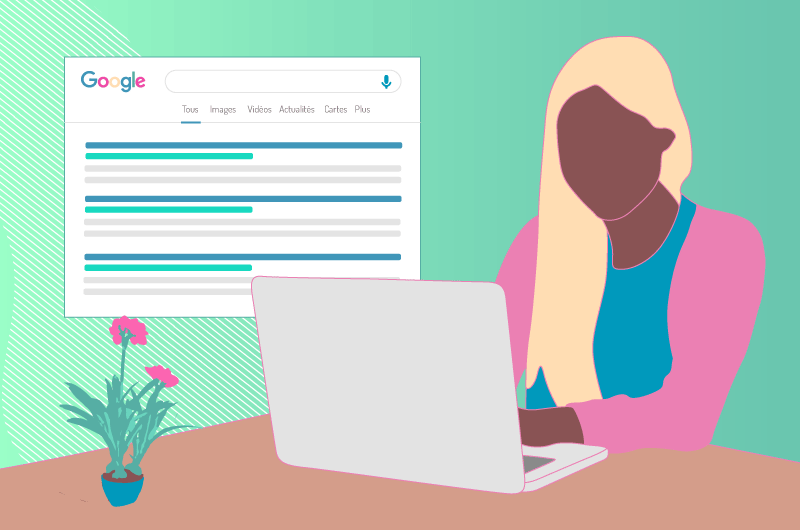 And you? Do you already have a content marketing strategy in place? If so, does it give the results you want?
If the answer is NO, our agency can help you choose an effective strategy to regularly create content and achieve your goals.
You can then get ahead of your competitors who have not yet adopted content marketing.
Twaino can help you promote all your services, thanks to the creation of links
If you offer several services on your site, Internet users may not be aware of all of them. This represents a considerable loss of visibility.
At Twaino, when creating your content, we subtly insert internal links to other services (or products) of your company, to bring visitors to have an overview of the whole range.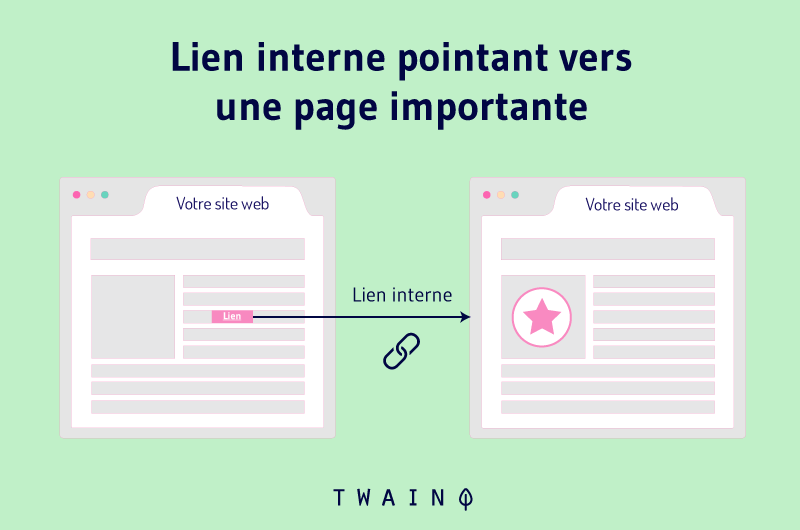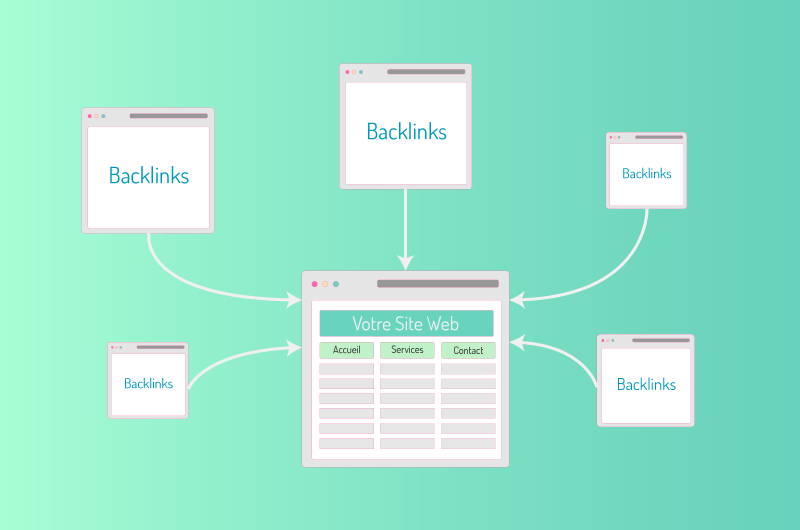 Thus, while reading the page he was looking for, the user finds clickable links that give him the opportunity to easily discover more interesting services. It is an effective strategy that allows you to link your services together and encourage the visitor to "travel" on your site.
In addition, internal networking also helps search engines to know all of your services to better reference them as soon as an Internet user needs them.
Therefore, if a visitor misses one of your services during their visit to the site, there is still a chance that they will discover it on the search results pages.
Fast turnaround for all your content writing needs
One of our strengths that sets us apart from other writing agencies is our ability to quickly produce even the largest orders for our clients.
Do you need carefully written content, on a very tight deadline? Twaino editors are working hard to deliver your order on time.
And even if it is important content, we know how to delegate tasks between our editors, to honor our commitments and not exceed the agreed deadline. All this without losing, of course, the quality of the work delivered.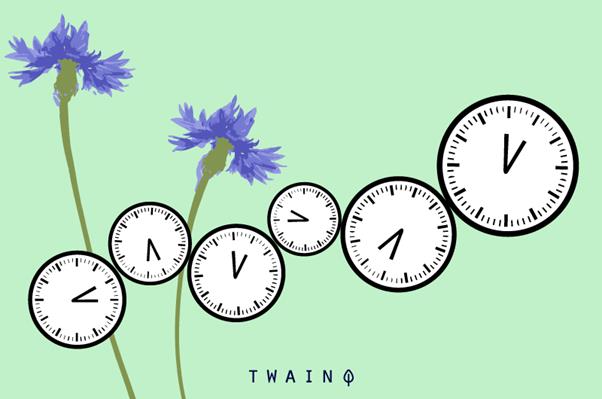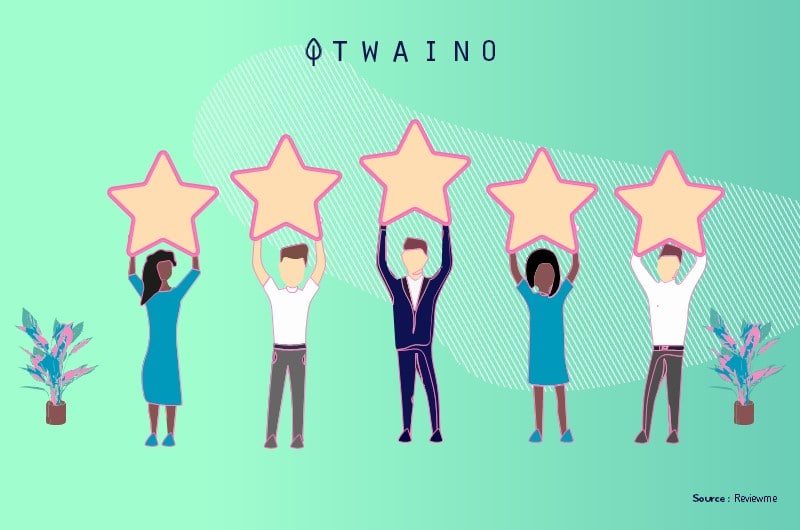 Best quality price
Having quality content is great. But benefiting from this quality at a reasonable price is even better. At Twaino, we offer you the best value for money on the market.
Each service is billed according to the client's expectations. Share with us your content writing needs and we determine the fairest price, with quality that meets your expectations.
An effective plagiarism control system to guarantee you original content
All the texts we produce within the agency are combed through an anti-plagiarism system, to ensure that no sentence of your content ends up in full on other websites.
In SEO, this is called duplicate content. This is a practice sanctioned by Google. This is why we strive to provide you with unique and personalized content in order to protect you from Google penalties related to duplicate content.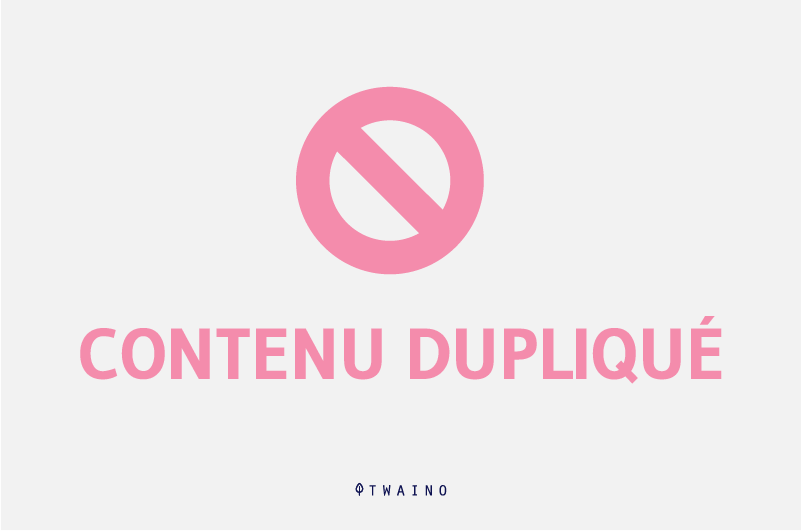 Copywriting SEO services
About 80% of consumers say they trust content ranked in organic results more than ads. And that is precisely what we guarantee to our clients through our writing services: to be well positioned in the organic results of Google.
Here are the services we offer as part of web writing.
Web page content writing
At Twaino, our writers put their pen and know-how at your disposal to produce quality content for your Web pages.
Whether it's a new page or a redesign, they know how to find the right words and the right tone to captivate your readers and inspire them to take action.
All you have to do is tell us what your services are and how you want them presented to visitors.
In return, you receive one or two pages of content that you can consult to appreciate the quality of our work.
After reading, if you have any suggestions, we are available to discuss them and determine together the best way to take them into account.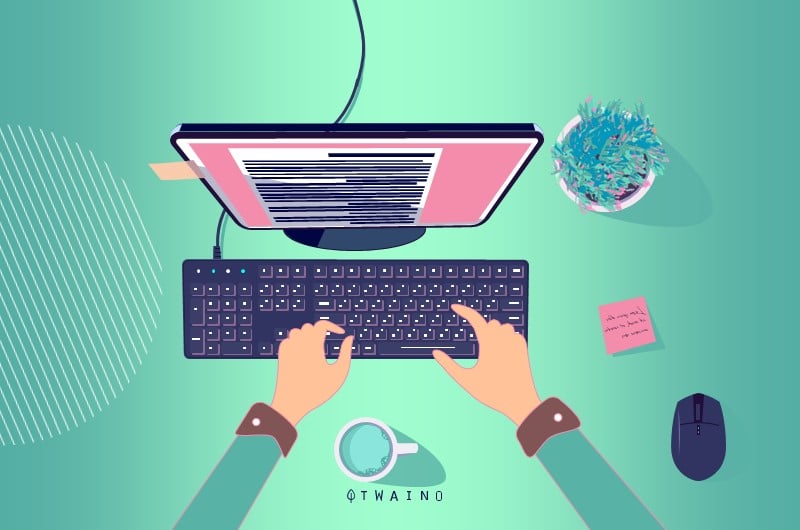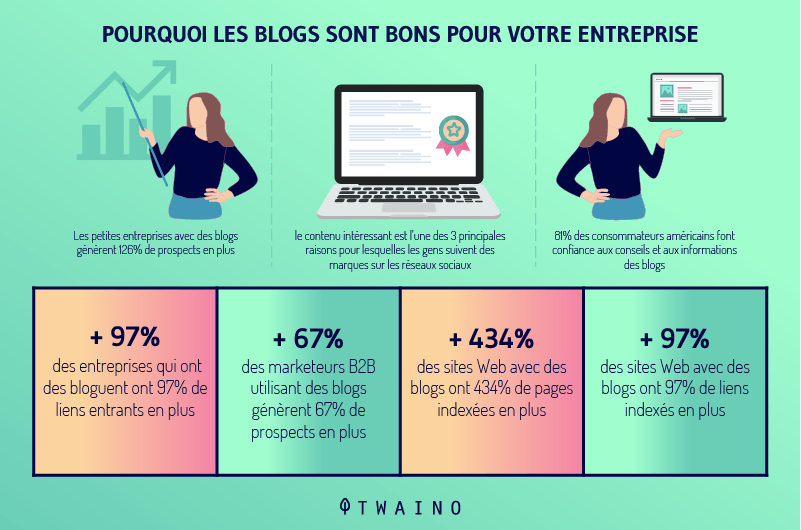 Writing blog posts
Blogs form the basis of all SEO techniques. In SEO, the more you regularly publish quality content on your site, the more you increase your credibility with Google.
And if this content is really qualitative and brings real added value to readers, the search engine will be able to recognize your efforts and reward you by attributing a good positioning to your site on its SERPs.
We cannot talk about web writing without addressing the frequency of publishing new content. This is a decisive factor for Google and other search engines.
And, we come back to this, the best way to regularly post content on your site is to create a blog.
At Twaino, our editors suggest an editorial calendar with a content schedule, depending on the keywords on which you want to rank on Google.
If you have any suggestions, you can add to this calendar by suggesting topics that you think are relevant to your brand. Our editors can then research and develop these topics in great detail.
We also take care of writing your "guest articles", to improve your backlink profile and generate new visitors from the authority sites of your niche.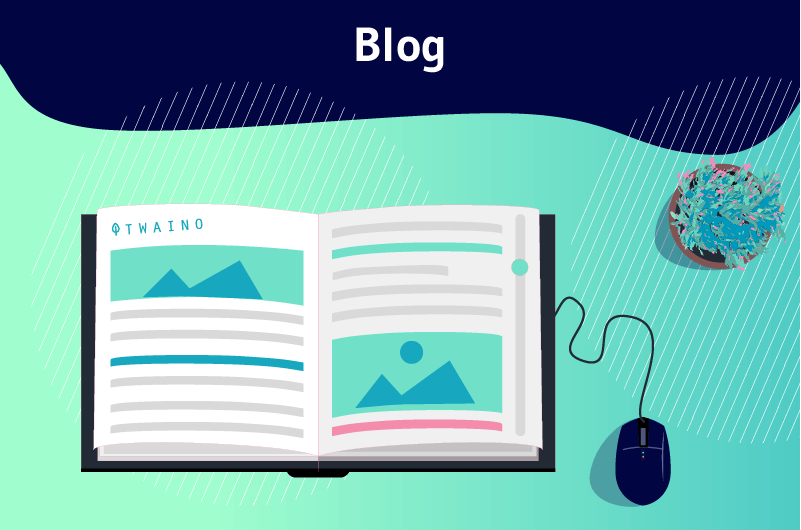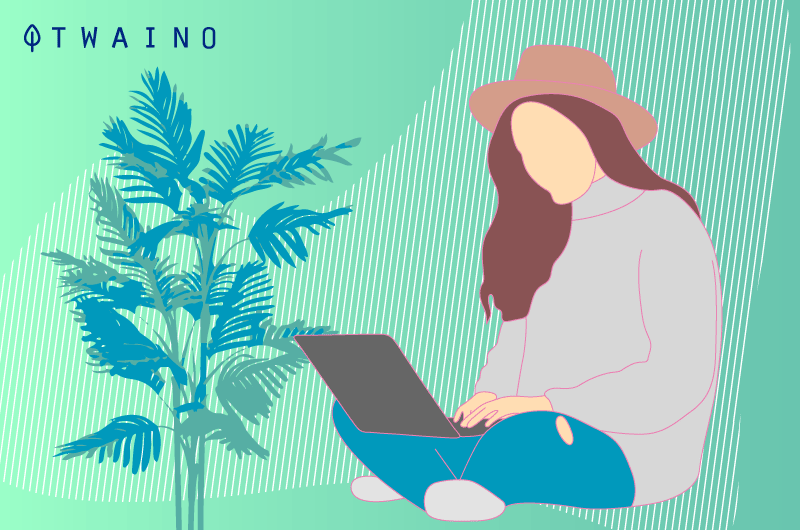 You may not know it, but writing guest articles is an SEO strategy that consists of contacting an influential blogger in your industry and requesting the publication of a post on their blog, with a link pointing to your site.
If the guest post is flawless and engaging enough, chances are some of the blogger's audience will want to know more by clicking the link.
Twaino editors are used to writing guest posts, they can arrange everything for you and make it easy for you.
Writing product pages
If you own an online store, each product sheet you publish must be carefully written, to make your visitors want to buy.
And it is not enough to choose beautiful images to hope to convince the Internet user. You need to write catchy descriptions for every product you market.
Writing product sheets is tricky because you only have a few lines to persuade the visitor, unlike a blog post which can exceed 3,000 words.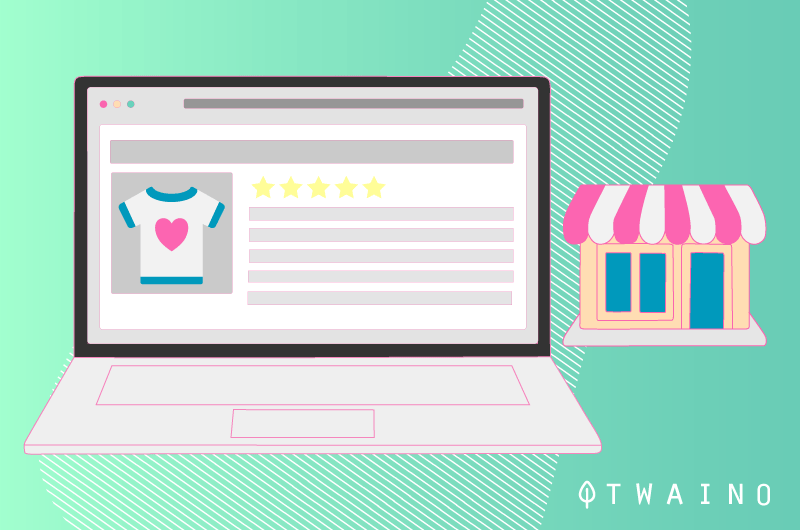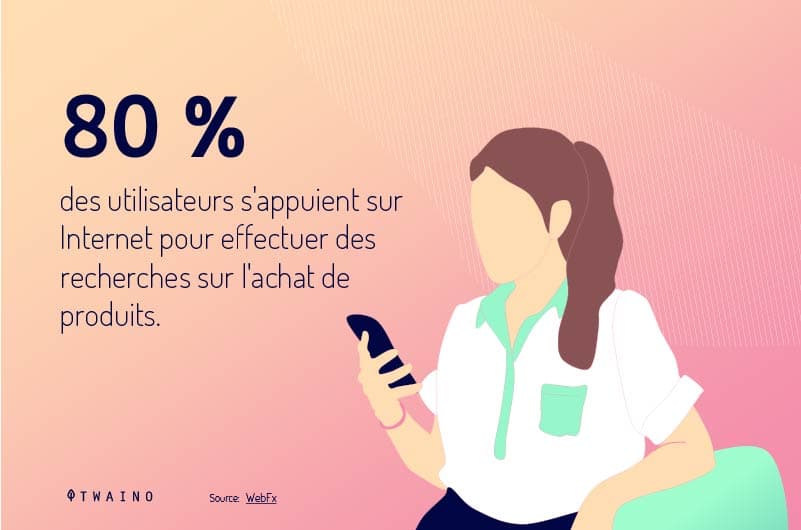 Our editors can study the characteristics of each of your products and draw out the advantages for the prospect. These advantages, combined with useful information about the product, make up a solid sales pitch that allows Internet users to project themselves into a real situation.
But what is this carefully written product sheet for if it is not visible to Internet users? Nothing, certainly.
And that too, we understand. This is why on all the product sheets that we write, we also apply optimization techniques, in order to boost their referencing on search engines.
It is proven that an optimized product sheet is 7 times more likely to lead to a sale.
At Twaino, the optimization of a product sheet takes into account:
optimization of product image;
the strategic use of Title, Meta description and Hn tags;
calls to action;
keyword targeting;
cross-selling;
etc
To give you the best listing possible, we take our work a step further by performing a competitive analysis to review similar product listings.
This analysis allows us to know what works elsewhere and to determine how to adapt the writing of your product sheet so that it is the most effective.
In addition, our specialists can create links between your product sheets, in order to boost the navigation of your visitors and improve their user experience.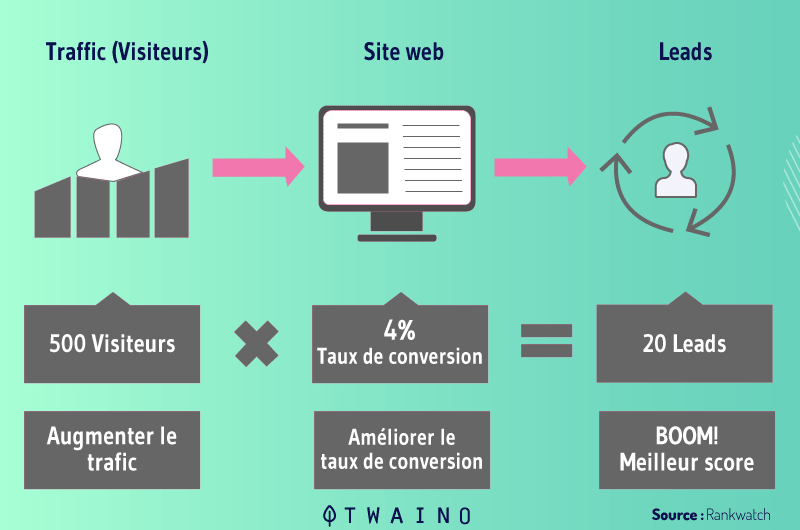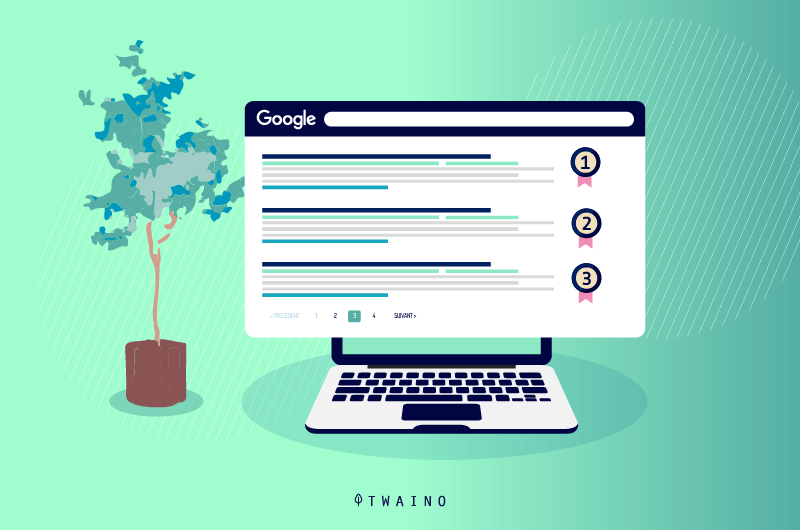 Search Engine Optimization (SEO)
Even if you offer quality products or offer the best services in your industry, you must optimize your content before obtaining a good ranking on search engines.
And this is where all the nuance between web writing and SEO writing lies. At Twaino, our work goes far beyond simple web copywriting.
We apply optimization techniques to all the content we create in order to improve their visibility on the Net.
This is our way of guaranteeing you "marketable" content, which Internet users can easily consume.
Content integration
Whether it's a new write-up or an edit, after search engine optimization, the content needs to be published.
This can be a complex task, depending on how your site was created. With Twaino, we have a team of integrators capable of managing the publication of your content in all situations.
And for that, there is no question of publishing at all costs. For each integration, we take the time to complete the sections intended for SEO optimization, such as ALT, title and meta description tags.
And with regard to URL changes, our experts create redirects to avoid duplicate content on your site and protect you from possible penalties from Google.
But if you want to get your hands dirty, we can also teach you all that, so that you can publish your content yourself.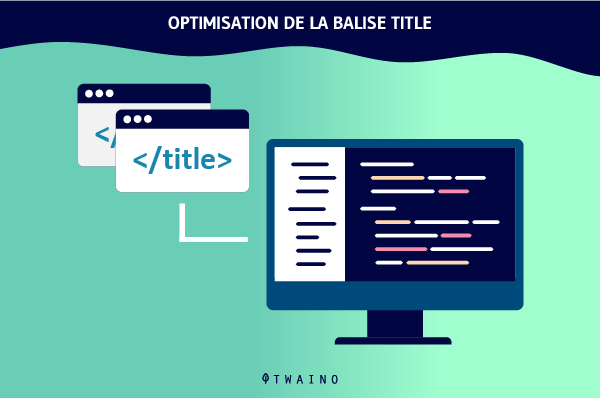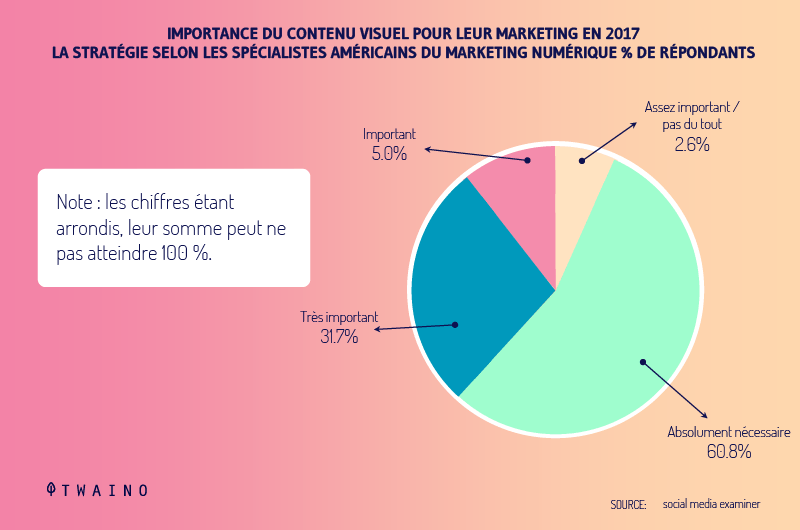 Infographies Creations
In recent years, many SEOs have become interested in including visual content in articles, especially infographics.
And this interest is understandable when you know that companies that use visual content have a significantly higher conversion rate than others.
This is an approach that we tested within our agency and ultimately adopted due to the success.
If you also want to use visual content to make your articles attractive, our team of graphic designers can create excellent infographics for you, inspired by your own ideas.
The illustrations that we offer are in perfect harmony with the logo of your brand and the graphic charter of your site.
Thus, you can transmit to your audience statistics and figures in an almost playful way, which makes the information more digestible.
Also, providing infographics in the image of your brand demonstrates a professionalism that is not always found among your competitors.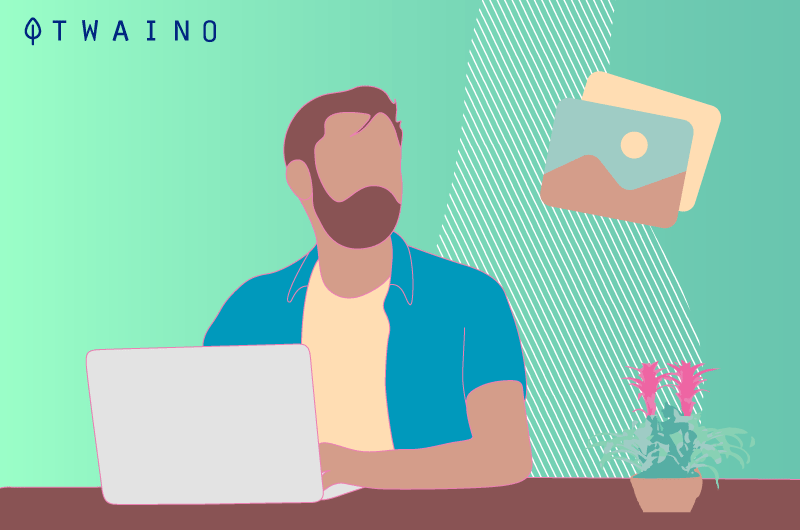 For who Twaino agency editorial services are for?
The copywriting services we offer in our agency are mostly requested by digital marketers and web designers.
But we also work with business owners, freelancers, and all types of people who need quality content.
What do we really offer these customers?
Digital marketing specialists
As a web marketer, you realize the importance of establishing a relationship of trust between you and your customers. Marketing has always been a discipline of sharing and closeness with the public.
And when it comes to digital marketing, web content is one of the best ways to get closer to your audience.
We suggest that you focus your energy on your sales strategies and let our agency find the most effective way to present your image on the web.
Our experienced copywriters know how to use the right words to build trust between you and your target audience. It is our job to help web marketing agencies achieve their goals.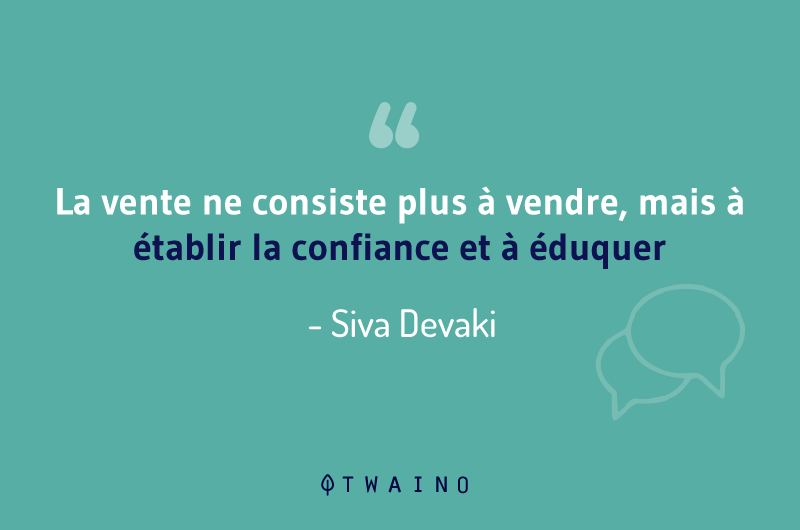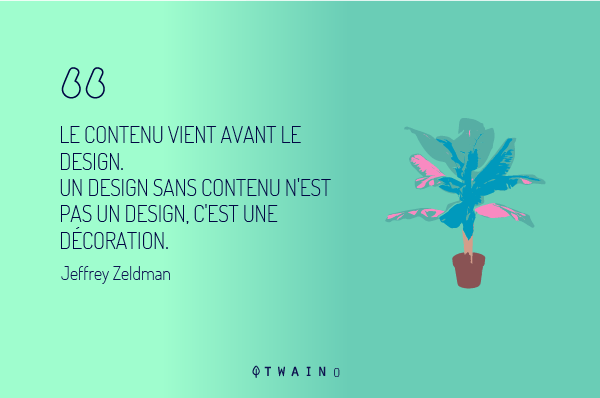 Web designers
As a web designer, you have surely already asked yourself "between design and content, which should you prioritize? ".
To answer this question without bias, let's admit that some web design agencies finish the design before delegating the writing of their content to us.
And thanks to our experience, we harmoniously adapt the writing to the design of the site and the requirements of the client.
However, we also receive people who entrust us with the writing of their site without having planned a design as such.
This means that even if you work with a team on the creation of a project, you can entrust us with the writing of content before completing the actual design of the site.
SEO agencies and communication agencies
If you run an SEO or communication agency and lack the human resources to fulfill an order, you can also contact us.
Don't hesitate to delegate your clients' writing orders to our specialized writers. And even if it is about content to be written for your own structure, we are also available, contact us!
We are happy to deliver quality content, carefully developed and without any spelling mistakes.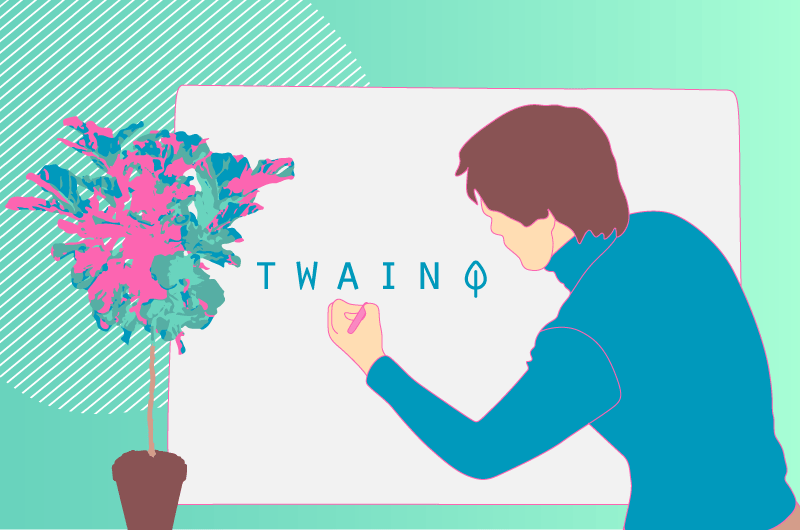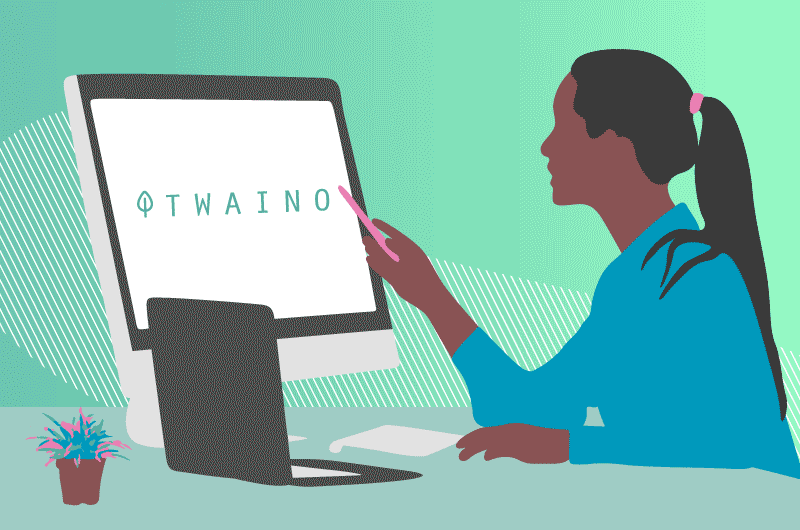 Business Leaders
It is always pleasant for us to work with other companies, because the risks and the challenges are greater. Each new company that contacts us represents an opportunity for us to prove the know-how of our experts.
Passionate about web writing, our team is proud to pull out its finest pen to help businesses and startups increase their traffic and conversion rate.
Perhaps you want to launch a product of your brand on the commercial market? You can count on our SEO web copywriting services to help you win over your target audience and register more sales.
From the description of your product sheets to the writing of your category pages, including buying guides, we create sales content that encourages visitors to consume your products.
It is a sensitive task that requires a lot of attention to detail. We are aware of this, which is why we entrust it to writers who specialize in this field.
Also, if you have just set up a business with a new site and need a competent agency to embellish the pages with relevant and attractive content, you have come to the right place.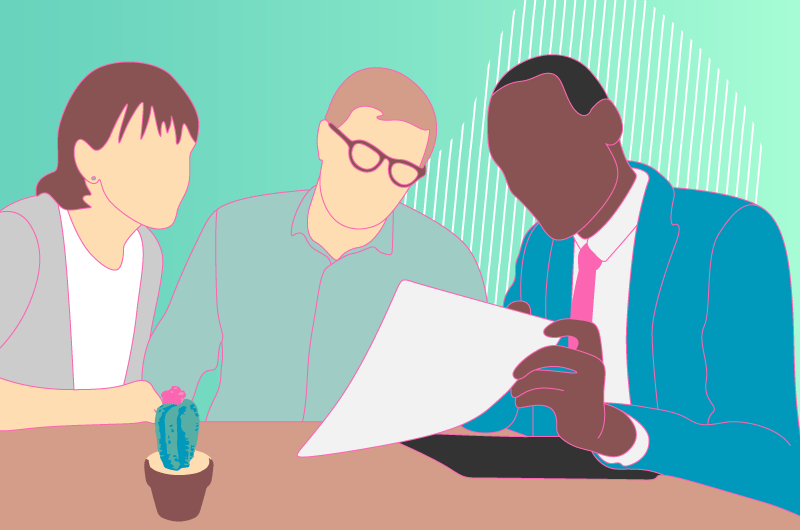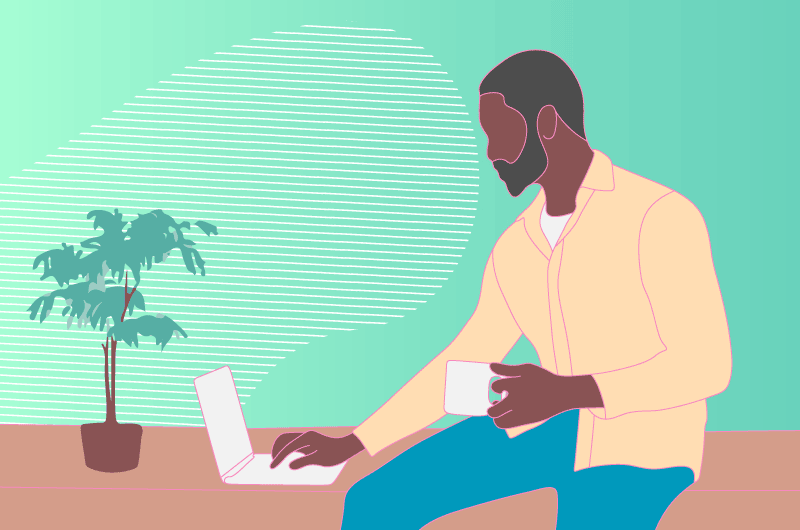 Likewise, if you're a big, existing brand and want to hire copywriting services, perhaps for a site redesign project, Twaino is the place for you.
On the one hand, we can restore your site with fresh content, but also optimize it to maintain and improve your ranking on search engines.
In addition, our privacy policy protects your data and your good ideas.
Our content creation process
Who better than you can tell us about your needs? Although we master the techniques of optimization for search engines, it is you who know your customers perfectly.
That's why we use an inclusive approach in our content creation process, so you can share your thoughts and suggestions with us.
The process spans 4 steps.
1. Submitting your order
In this first step, you explain your needs and expectations regarding the content to be written. For this, the ideal is to give us as many details as possible about your company, so that we can immerse ourselves in your reality.
Tell us about your products, the services you offer, and the help you expect from the editorial staff.
Also tell us about what you know about your target audience. Which customer profile is the ideal consumer for you? What emotion do you want to arouse in the consumer during his reading?
To better meet your expectations, we can even create personas for each profile you submit to us, in order to study them separately and find what kind of content will be most effective.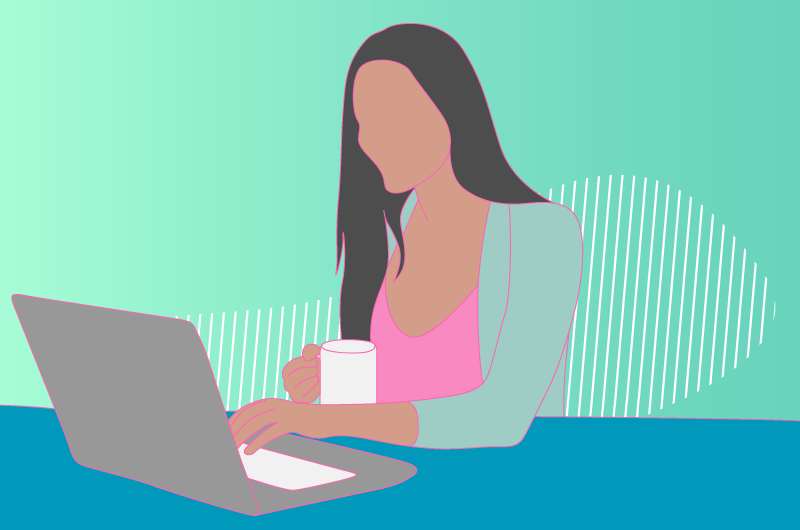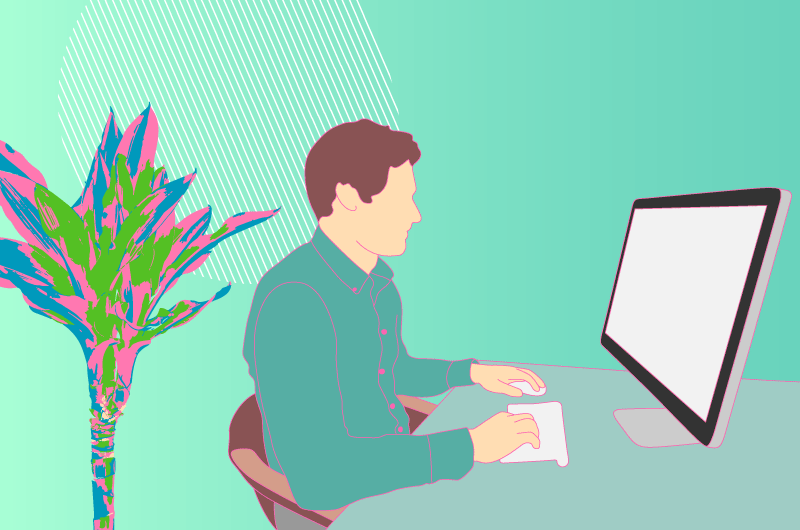 2. Analysis and research on your order
During this stage, our team of experts takes an interest in your website to find out how the existing content was created. It is an analysis of your writing style and the tone you use, so that we remain consistent in the content produced.
But if you want to try something different, you can tell us about it and we will write the texts accordingly.
A light or formal tone? Professional or familiar? We adapt the content according to your preferences.
Then, our editors carry out research on the subject that you have submitted to us, in order to gather sourced and recent information that will bring real added value to your visitors.
3. The first draft
A first draft of your order is submitted to a team of editors in order to check the content and make any necessary corrections.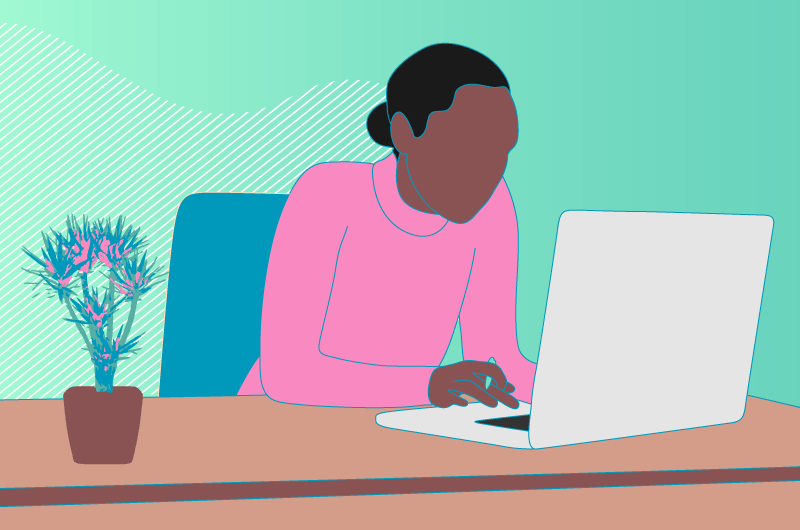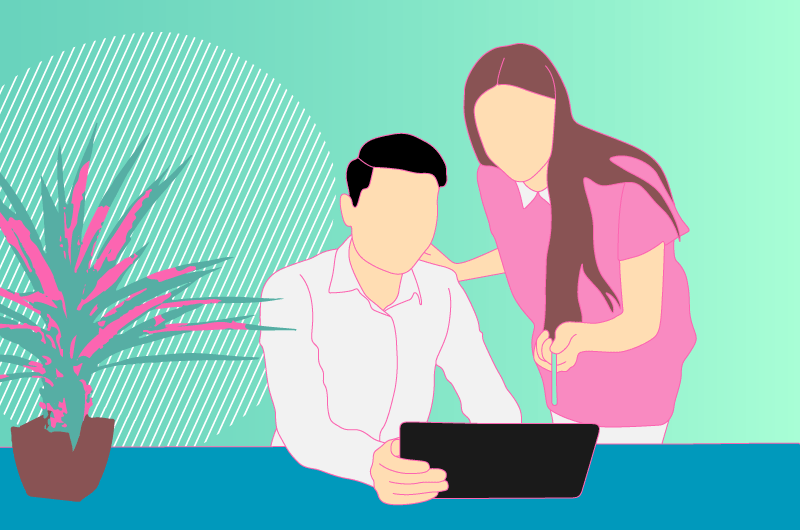 4. Approval and finalization
Once the content is delivered to the client, they can browse the document and appreciate the quality of the work. He can consult it as often as he wishes, including with his internal team.
We pride ourselves on our writing skills and are sure to deliver engaging, well-written, structured content that will appeal to your audience.
We also know that the content delivered is optimized according to Google recommendations, for better SEO of the page.
However, the final validation is up to you. If you have any suggestions, we can revise your content.
For this, you are in contact with an editor from our agency, to whom you can regularly confide your concerns and ask all your questions.
Frequently Asked Questions
Some questions come up often, which is why we decided to answer them in the form of an FAQ.
Are changes made subject to additional fees?
No. Our greatest wish is the satisfaction of our customers. This means giving them the best possible content for their brand. And for this, we revise the texts delivered without the client having to invest an extra penny.
It's our way of showing you how much we care about building long-term relationships with you, regardless of money matters.
With us, the customer is king and his approval counts above all. He is kept informed of all the changes made and only he can decide if he is satisfied with the final rendering.
However, we remind you that we do not accept requests for corrections received more than 14 days after delivery. If you would like the content to be revised, please notify us within the specified time.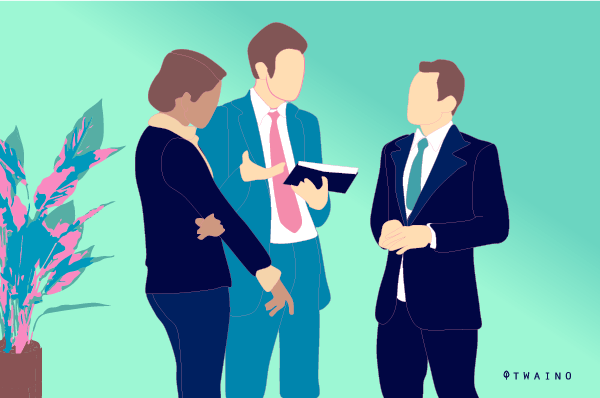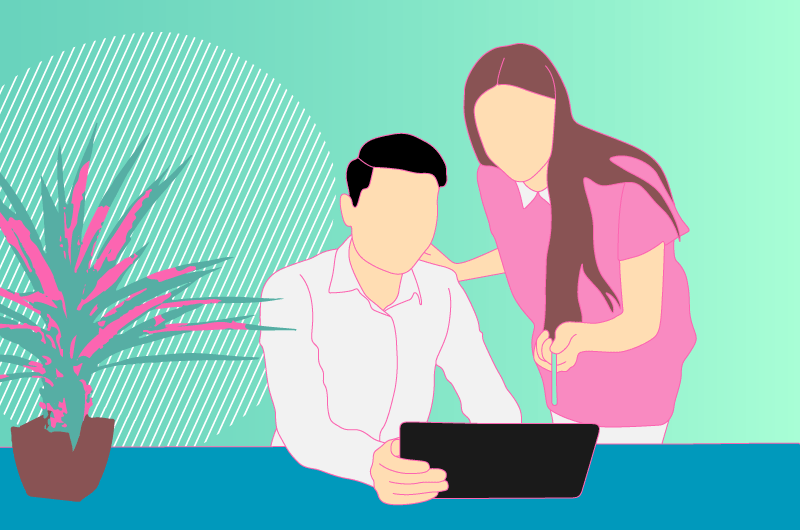 How do you manage to write content for a company you don't know?
By learning. Twaino's editors are empowered to do research to collect information from the Net. This data is then sorted and only the most reliable will be retained, then used to write the content.
Of course, we don't claim that this research is enough for our writers to become experts in your field.
But they still allow them to understand the basics of your industry. Understanding essential terms helps them make information accessible to the general public.
They are not trained to write purely technical content intended for specialists in your field. Their job is to write for your customers and search engines using easy-to-digest phrases.
Are the contents you write SEO optimized?
Yes. All content produced by our writers is optimized for search engines.
We take care to apply all the necessary SEO methods to boost the visibility of the content in the search results.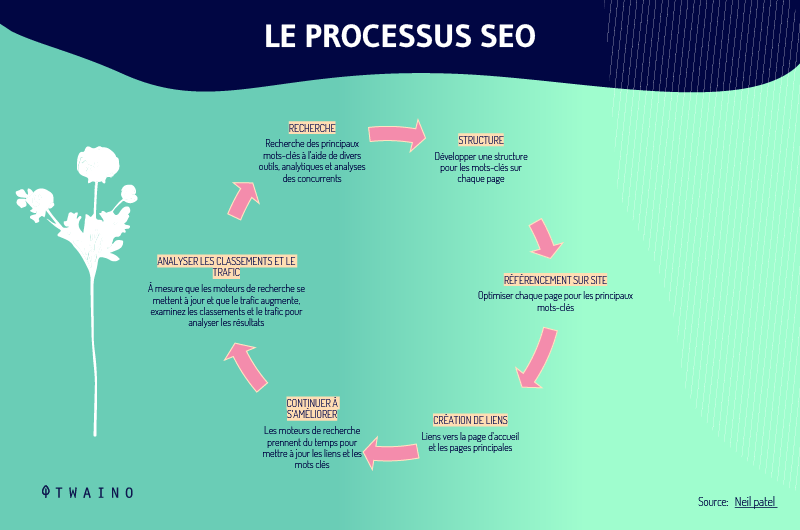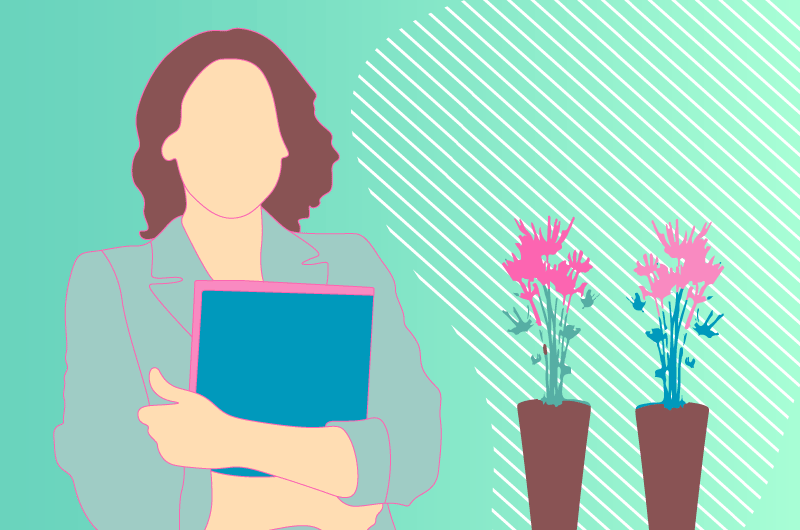 Can I approve the content you've written before it goes live?
Sure. We also recommend that you always check the content that we deliver to you before publishing it online.
As we have seen, our team is made up of excellent writers, but they are not necessarily experts in your field.
They are able to write the content according to good SEO writing practices, but the more complex your activity, the more your approval is essential, for a flawless result.
This is why if you entrust us with several contents to write, we wait for the validation of the first one before creating the following ones, to make sure that the style used suits you. Upon confirmation, our editors can continue their work.
In principle, we submit the rest of the content to you and only put it online after your approval. However, if you liked the first content and couldn't find anything to correct, we can publish the rest and move on to editing directly, with your agreement.
How many words are your articles usually?
It all depends on the customer's request. We can deliver the number of words you want. However, we recommend that you submit content between 2,000 and 5,000 words.
Indeed, the longer a text is, the more likely it is to be well positioned on Google's SERPs.
On the other hand, remember that the ideal number of words can differ from one type of content to another. A blog post should be longer than a listing description.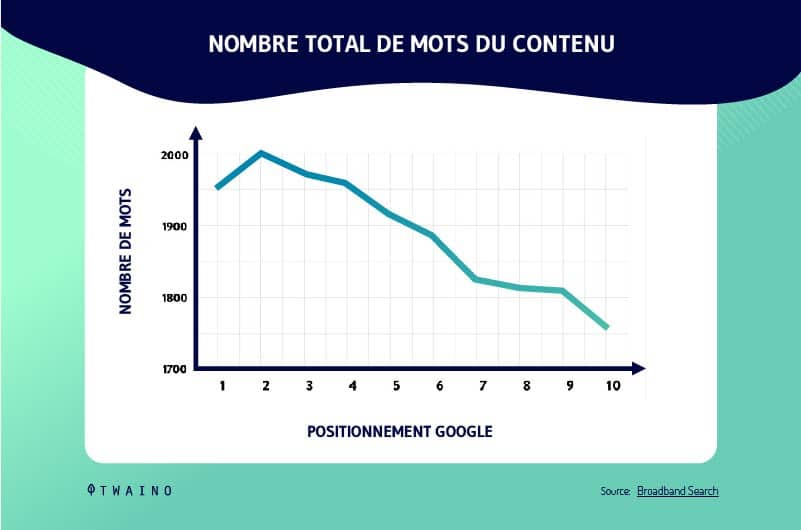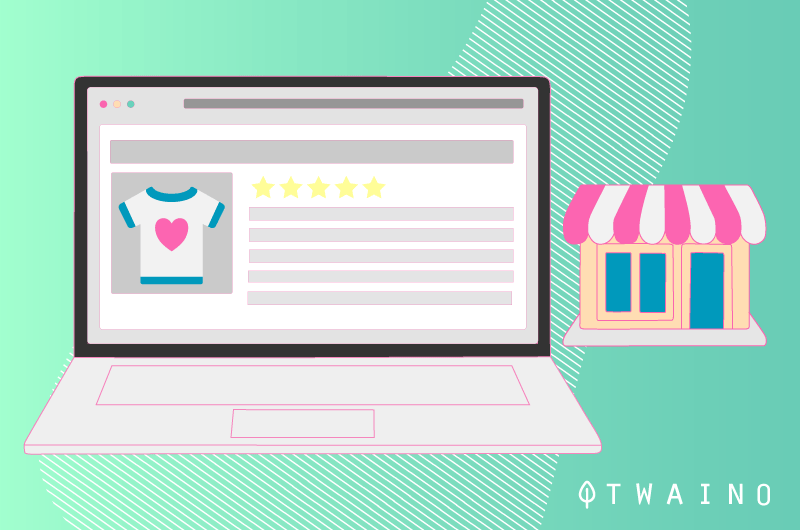 Generally, blog posts are not limited in size by graphic constraints. As a result, the writer is free to choose to develop his content and even reach 10,000 words if the subject allows it.
In addition, an Internet user who consults a blog is in principle looking for information, so he is more willing to read long content.
When it comes to the main pages of your site, the layout should be a little different.
On this type of page, users need to quickly access information and not be put off by compact text without images.
At Twaino, our copywriters strike the right balance between compelling graphic design and flowing, engaging text that engages your visitors.
Can your editors copy content from my competitors or from other sites?
The answer to this answer is a big NO. Copying the contents of a site is theft, which is a matter of respect for intellectual property. This is a practice severely sanctioned by Google and can lead to permanent de-indexing of duplicate content.
Regardless of whether the text concerned is rich and relevant to your business, the search engine cannot index two identical contents from two different sites.
This rule also applies for two pages on your own site that share the same content. Although they are published on the same site, they are still duplicate content.
At Twaino, we are aware of the penalties you incur due to duplicate content, which is why we always strive to provide you with unique and tailor-made texts for your brand.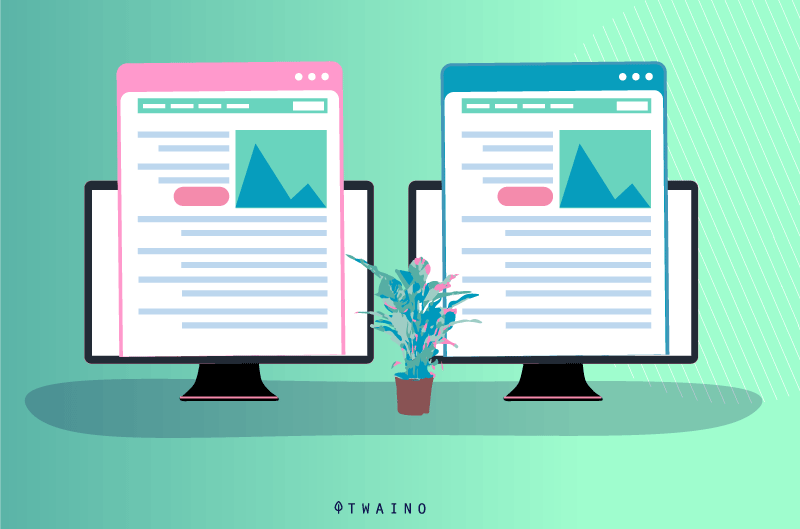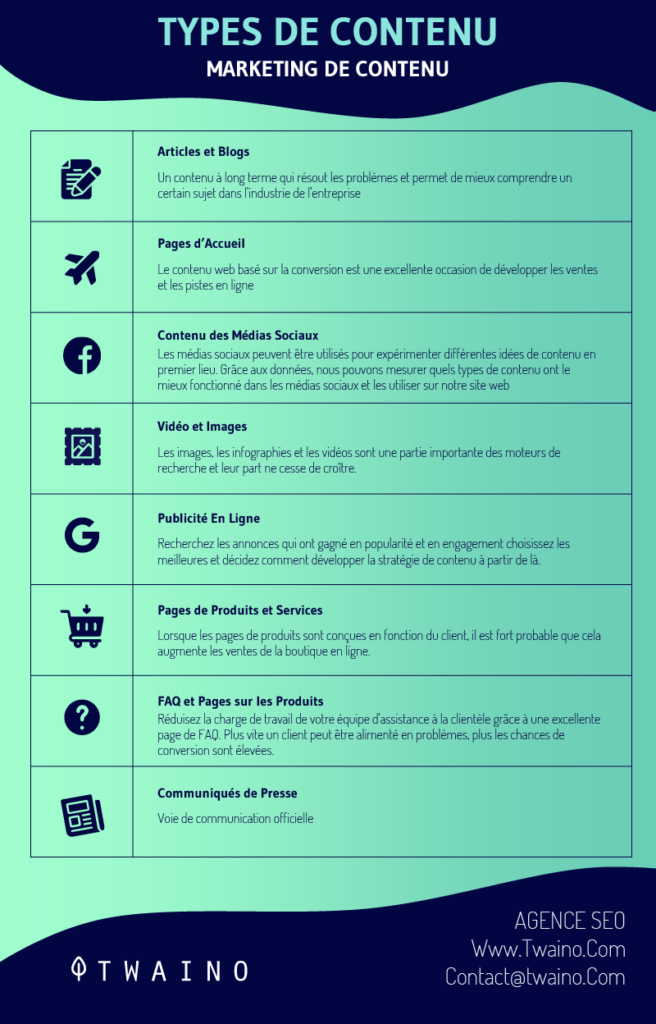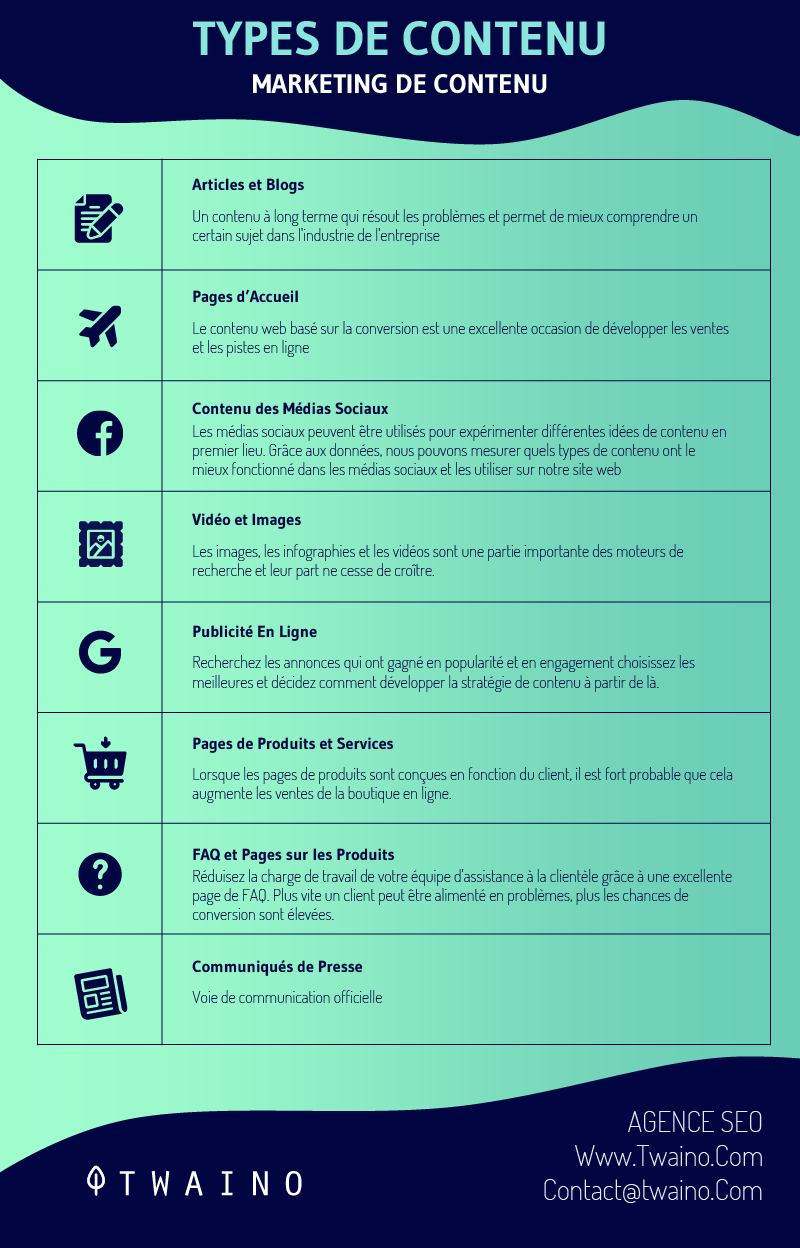 How much does the content you write cost?
To invoice content, we take into account several parameters, such as the number of words to be written, the delivery time, the complexity of the subject to be developed and the type of content.
For example, the price of content written during a site redesign is not the same as for a customer who has taken out a monthly subscription or who is part of a specific project.
Also, as we have seen, there is quite a difference between web copywriting and SEO web copywriting. Classic web copywriting is just writing, with no keyword research or competitive analysis.
For SEO copywriting, our copywriters perform other important tasks, such as targeting relevant keywords to your business, reviewing your current ranking on those keywords against your competitors, etc.
In any case, tell us your need for web writing and we will be happy to find the best value for money with you.
If you wish to be assisted and obtain an expert opinion on the performance of your site, you can contact us at the addresses below:
2 rue Jacques Louvel-Tessier, 75010, Paris
Phone : 07 86 06 39 48