Guess what!? 92% of users prefer brands to make their ads look like stories.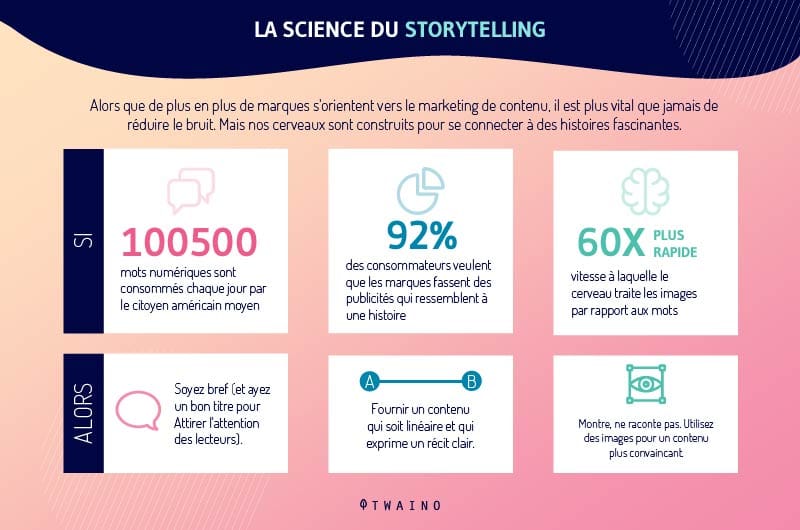 That's why many marketers are leveraging the potential of storytelling to drive and succeed in their content marketing campaigns.
Do you know what it is and are you using it properly?
If you answer "no" to any of the above questions, then the following lines will give you all the keys to effectively use this powerful technique.
Chapter 1: Definition, functioning and particularity of Storytelling
Because the word Storytelling is an English expression, its translation into French often leaves many people in the dark.
To better clarify this term, we will answer the following questions:
What is Storytelling?

How does Storytelling work?

What is the difference between content marketing and storytelling?

What are the new trends in brand storytelling?
1.1. Definition of Storytelling
The term storytelling literally means narration, which is a type of text used to convey valuable information.
In the marketing context, storytelling is a strategy that uses ideas or facts to provide information to the audience by making an emotional connection between the brand and the customer.
Through the telling of a brand's story, marketers are able to build meaningful relationships with the audience.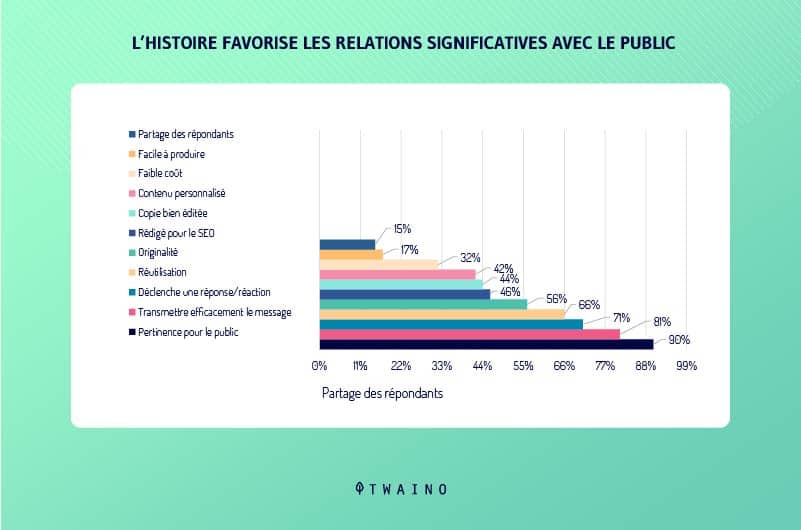 In addition to being a powerful content marketing tool, it works significantly differently than other tools.
1.2. How Storytelling Works
Storytelling in the context of marketing has the primary objective of evoking emotion in the reader. Indeed, a story told under certain circumstances very often provokes emotions such as:
The strongest reason for this is that our brain is simply an emotional organ.
Here is a more detailed illustration of how storytelling works: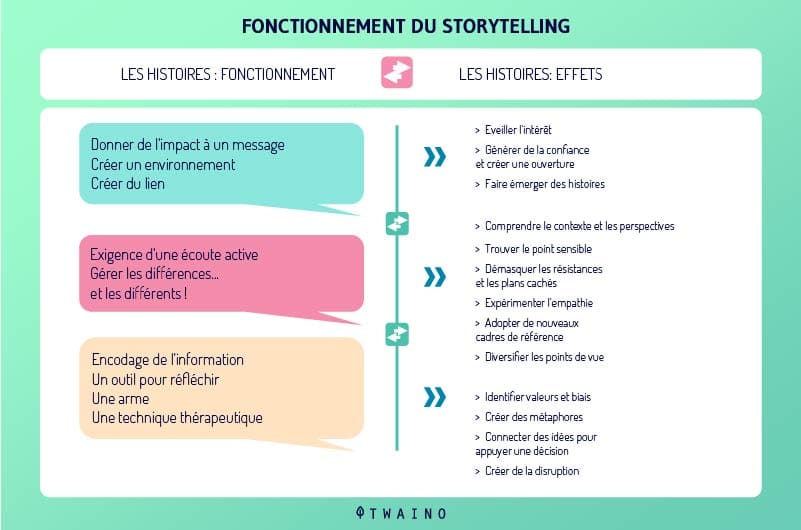 1.3. What is the difference between content marketing and storytelling?
Content marketing and storytelling are not the same thing. Those who do storytelling also do content marketing, but the reverse is not always true.
Similarly, all stories are content, but not all content is necessarily storytelling. Here's the main difference.
Content marketing is used to increase profiled website traffic and drive users to perform specific actions, which in the case of a blog can be
Subscribe to the newsletter

Filling out a form

Buy a product online;

Contacting technical support for advice

Etc
Through storytelling, on the other hand, you build stories in which the reader can identify and decide to establish a deeper and lasting relationship with you that doesn't end with the compilation of a contact form.
So storytelling is one of the tools of content marketing that can make a real difference. A story that is engaging enough strengthens the connection with readers and is more likely to be shared, thus attracting new readers
Touched, readers may be willing to leave you their contact information, setting the visitor-to-contact conversion process in motion.
1.4. What are the key trends and scope of storytelling?
Effective storytelling supports and reinforces a brand's key message. Among the many stories, of particular note is Billee Howard, who spoke about the narrative trend of 2018 on Forbes. He implicitly saw brand stories as the natural evolution of digital marketing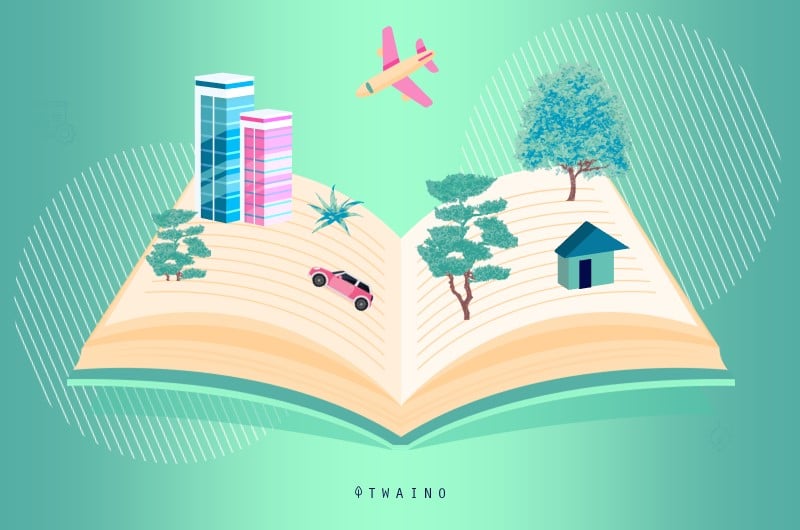 Brand purpose must be placed at the center of a new strategy for promoting the company, product or service.
Brand purpose

why do you exist as a company? This is the purpose of your presence in the market, an almost idealistic vision of what you want to become for your target audience.

Brand values

the behaviors and ethics that will help you achieve your goal explain the values. Brand values establish the characteristics you associate with the company

Brand Mission

brand Mission: Defines what you need to achieve your goals. It describes specific tactics, actions and initiatives that you will use, for example, to achieve excellence in your industry, develop a unique product or meet specific marketing objectives.

Brand Vision

the brand vision: It focuses on the highest point to which you are striving. It is the answer to questions such as: "If I am based on my ethical vision and values of doing business and I follow my mission, where do I want to be in 5 years?
This clarification is necessary to understand the close connection between your brand purpose and narrative
The narrative helps formulate the hypothesis that you are a market leader or want to become one. Its content is therefore those daily micro-experiences that allow you to become one or to really be one
Often these micro-experiences are published on different digital platforms, precisely because media usage habits have changed. Hence the need to create multiple touch points with interlocutors to share a message or a story.
Chapter 2: Why is storytelling so important to successful content marketing?
Stories are engaging and they easily capture the listener's attention
This is exactly why storytelling is such a powerful content marketing tool. But why is it important for a business?
2.1. Stories create an emotional connection between the brand and the customer
Researchers say that consumers use emotionnot information, to evaluate a brand
Most readers will leave if you bombard them with facts and figures. Make them feel something and you'll start to develop a brand relationship.
Since buying decisions are 20% logical and 80% emotionala well-told story can influence customers' attitude towards the brand and increase their loyalty.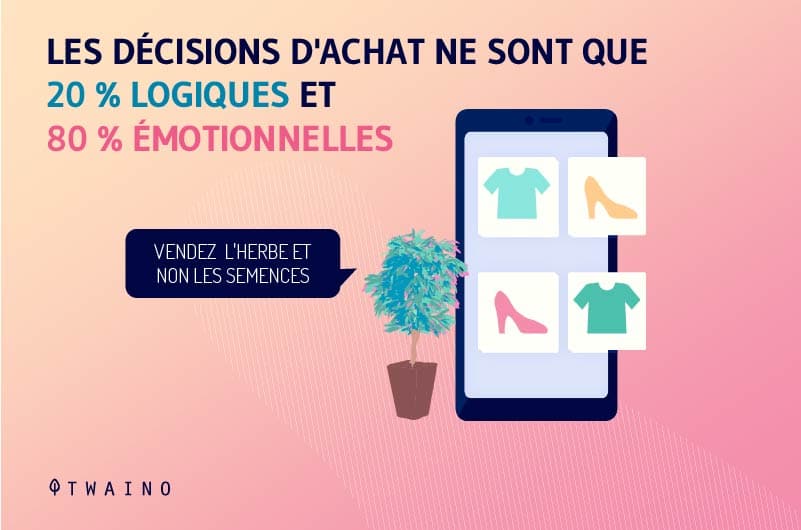 Here are some statistics that illustrate the positive impact of emotion on the purchase decision: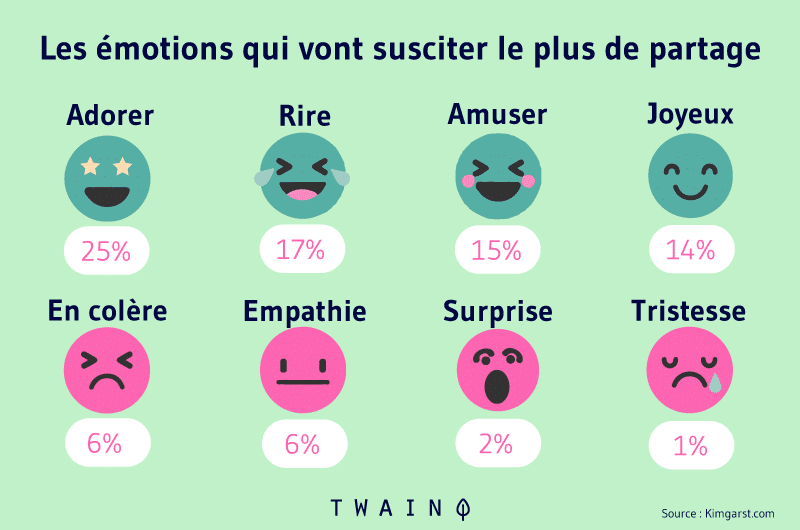 2.2. Stories inspire trust and brand personality
Let's face it, it can be difficult to gain customer trust at times. In fact, a 2017 study found that consumers only trust 57% of brands in the world. And these brands all tell stories.
" Stories are intimate by nature " says William Serto, a content marketer. He goes on to say " We don't share stories with just anyone. We choose our audience carefully and trust them to listen carefully ".
As you can tell from these words, sharing shows a certain vulnerability that inspires trust
Telling your good stories shows how much consumers have trusted your business and maintained that trust
Moreover, using stories to express your company's value and vision allows you to highlight the characteristics that make your brand unique
When you talk about your brand experience, customers have a better understanding of the market realities they face and how your services or products can help them solve their current problems
2.3. Stories help increase sales
User-generated stories allow customers to talk to each other, and they could be some of the most compelling stories you publish.
An ideal story explains:
A problem

a problem: Why did your customer search for a product or service?

A solution

why was your company the ideal solution? And how does the customer use your product?

An emotion

how does the customer feel about your company?
Stories that meet these three criteria build customer loyalty because of the authenticity they bring and the emotion they evoke.
2.4. Storytelling makes you unique and memorable
While your products and services have unique features, what really sets you apart from your competitors is your story
Surely you've seen Coca-Cola's New Year's ads? They are memorable and unique because they are like a fairy tale
When you add an unexpected twist to the content you produce, your audience will remember your brand and think of it every time they need the services or products you offer.
A compelling, well-known story can stay in the reader's mind, establishing an emotional connection between your brand and your customers
Unlike simple messages that eventually fade away. Especially since studies have shown that stories are remembered 22 times better than facts.
2.5. Storytelling adds a human element and builds empathy
At first glance, customers don't want to be "friends" with your company. However, when you infuse a human side to your content marketing efforts, they will feel like they know the characters
In your stories, some users will recognize themselves. They probably share the same problems as you and may want the same solutions
As a result, your brand becomes a choice to follow, especially when they see how other people use your services or products to solve their problems.
If your brand doesn't have a story of its own that is compelling enough, it will be perceived as a bit of a "foreign" company in the eyes of your customers
Every marketer must therefore aim to develop an emotional connection with their audience
If you manage to bring out something in your visitors in your texts, videos, podcasts or any other type of content you produce, they will be more likely to consume your products or services
Chapter 3: What are the best practices for storytelling?
Knowing that telling a story can influence the conversion of your readers is one thing. But being able to tell a story that is moving enough to really hook the reader is another. And to do that, there are some best practices to follow
3.1) Storytelling formats: What are the 5 things to consider?
You should always determine the correct format for your stories, as not all stories are created equally. For example, you can use a video to show something without saying it. Similarly, images can be used to make statements
Here are the different types of storytelling formats for advertisers:
3.1.1. Storytelling: Mini ads
This is a form of storytelling in which advertisers can create mini video ads to connect with the audience and deliver their message
The length of the video is about 6-10 seconds, which can effectively attract customers without causing content overload.
Facebook has introduced 6-second ads to deliver messages faster and generate instant audience action
Similarly, YouTube now offers photo adsor 6-second video ads to increase brand influence and conversion rates.
3.1.2. Long-form storytelling
Storytelling isn't just video. You can create long-form stories in a presentable way using text and images.
Long-form stories are different from short video content. But if you're using text and images to tell a story, you should go for long-form stories. If it's a short story, you can tell it with crisp, concise videos.
In fact, research byresearch conducted by Orbit Media has found that bloggers who created stories of more than 2,000 words reported stronger results than those who created stories of less than 500 words: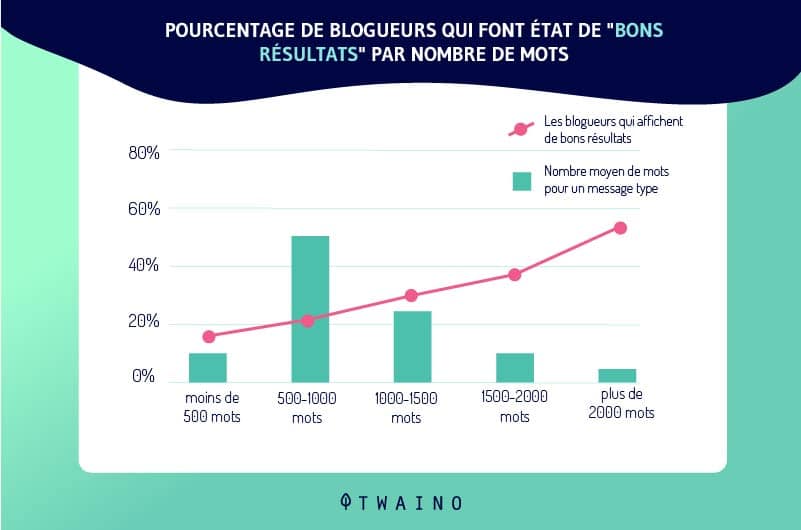 In addition, here's an example of a long-form narrative on the topic Modern Women in the Land of Genghis Khan created by the BBC
The story uses parallax scrolling to provide a 3D effect to the story and makes it more fun to read.
3.1.3. Audio storytelling
A story can also be told through a recorded dialogue. You can create a podcast and let your audience listen to it
A good example of this form of storytelling is StoryCorps, an oral history project that started in 2003. Readers have only one stand, they can record the interview and keep the recording for later listening.
StoryCorps is a master at sharing stories related to humanity Here is the complete collection of their stories that you can listen to for inspiration to improve your own branding efforts.
3.1.4. Data-driven storytelling
You can always expand the capabilities of storytelling if you feed it with data. Any story that uses data to convey a message is known as data-driven storytelling.
Here, the story is created simply by compiling some data and presenting it to users in a presentable format.
Here is an example of of data-driven storytelling where Google shares the biggest moments of the year and the questions they inspired
You can explore other examples of data-driven storytelling under Google Trends.
3.1.5. Personalized storytelling
People like to read stories that they find meaningful. That's what makes personalized storytelling so powerful.
With this way of storytelling, you can let readers choose stories that match their interests. It's more about personal choice than the brand you offer.
3.2. What are the mistakes to avoid when creating storytelling?
Many storytelling marketing strategies fail and most studies have revealed some mistakes that marketers make in their creation process.
Here are the rules from these studies for successful storytelling creation
Not having a clear protagonist who is distinct from the other actors in the story. Identifying a hero that the reader can identify with is what really holds the reader's attention.

Telling a flat, monotonous story. Curiosity is what keeps the reader reading.

The narrative is not a chronicle. Passions and emotions are the soul of storytelling and are essential to get results.

Fall into the mundane. Interesting stories always contain stumbles, that is, deviations from what the reader expects to read.

Don't close the circle. By the end of the story, the reader expects to have learned something new, to have discovered a different way of looking at things, or at least to be entertained with an enjoyable topic.
3.3. how to use storytelling effectively in marketing
Vacuum cleaner, Velcro, Q-advice, Chapstick are all brands that have successfully used storytelling in their marketing campaign
Today, they have become household names and their simple brand names are seen as synonyms for the products they sell
These names have become generic terms used in our everyday conversations. This is proof of the success of brand marketing.
45% of a brand's image can be attributed to what it says and how it says it. That's why storytelling is an integral part of any successful brand marketing strategy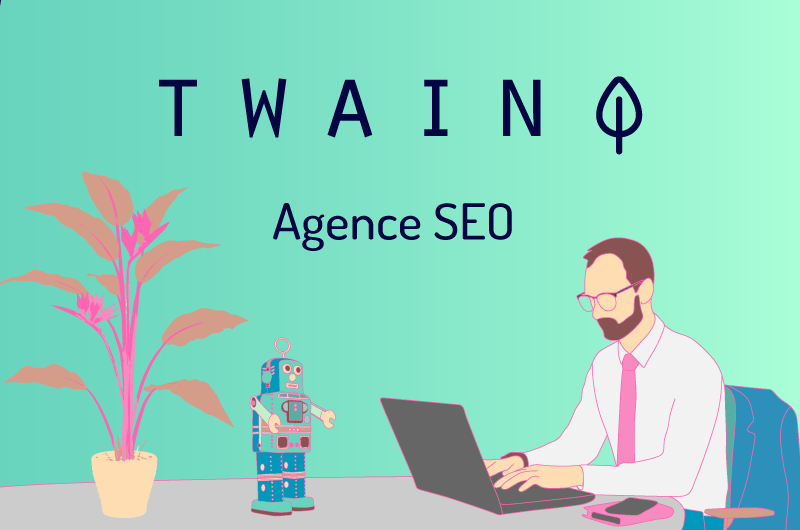 It's true that not every business will be able to achieve such a high level of brand awareness, but there are easy steps you can take to improve the effectiveness of your brand marketing.
Below, we've outlined some of these actions and included some best practice examples for you to learn from!
3.3.1. Create a coherent brand story
In order to convey the value of your brand and the benefits you can bring to potential customers, you need to be able to summarize everything succinctly in a brand story. A brand story should be a strategic statement, a tool you can use to communicate with your target audience
Your brand story should express to both potential and existing customers who you really are, what your values are and what makes you special from other brands.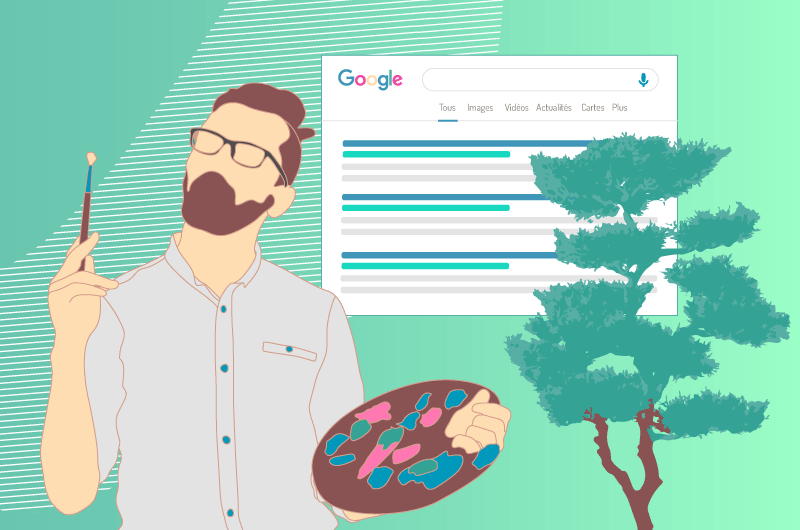 Whether you're issuing a press release or submitting a guest blog, the first step to creating a lasting impression is being able to share a compelling origin story that sets you apart from your competitors.
Take the time to think about what makes your brand unique. No matter what products you sell or what industries you operate in, every organization has at least one USP (Unique Selling Proposition.)
Use it as a starting point from which you can build a broader, global, aspirational picture.
Try to create a narrative between 3,000 and 5,000 words in length. It may seem long, but it will be a central document that will inform and influence everything from your social media post to your paid advertising campaigns to your website
Plus, breaking the story down into smaller sections will make it easier to collect relevant quotes as you need them. But be sure to cover your brand's history, evolution, goals for the future, key product or service offerings, values and beliefs.
Nike is an example of an organization that has strengthened its appeal with a strong brand narrative. In the 1990s, when Michael Jordan was their spokesperson, they aired a television commercial in which the basketball star explained how his repeated failures helped him succeed
From the "Just Do It" inspiration to their statement that "if you have a body, you're an athlete," the Nike brand is rooted in inspiration, innovation, and inclusion, and this brand message has remained constant since its inception.
3.3.2 Identify your target audience
Once you've defined your brand positioning with a consistent narrative, you should look to define your target audience and segment them into complete personas
If you can take a streamlined and focused approach, you will be able to harness the full power of your brand marketing
Clearly defined personas will help you make the most of your storytelling abilities, as you'll be able to tell the right story to the right people at the right time and thus achieve your goals in the process.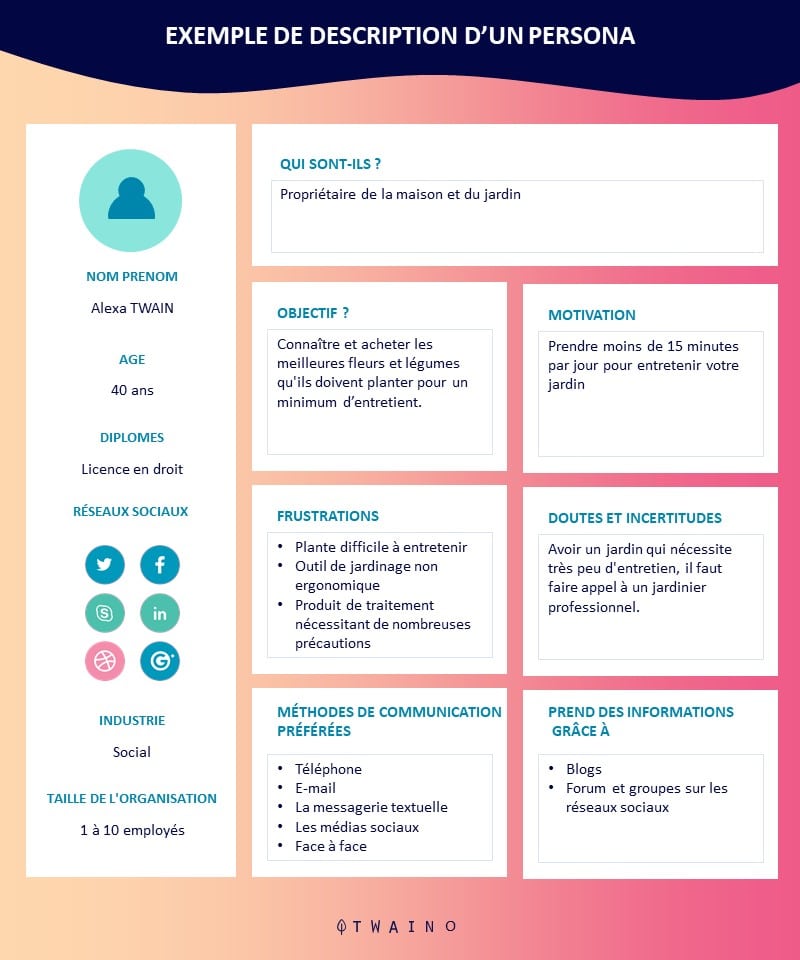 To do this, start by conducting a thorough analysis of your existing audience and that of your main competitors
This involves using social monitoring tools to collect data, such as
Brand mentions

The type of content that best persuades and transforms the audience

Industry influencers you might recruit as brand champions.
You can also use tools such as Google Analytics to learn more about your website visitors, where they are, what devices they use, what landing pages they prefer, etc
You can complement this information with personas that encompass your potential customers. A persona is a fictional character you create to whom you assign all the traits and preferences of your ideal customer
For example, this could include assigning
An age ;

An income level

A location

Interests;

Her fears

Hobbies

Personal challenges
Once you have taken the time to reach this level of personality definition, you will find it easier to create clear and compelling brand stories.
3.3.3. Leverage the virality of video
It's worth noting that 85% of brands that use a video marketing strategy are successful. This is not surprising when you consider that a video is worth 1.8 million words
Video is a format that can:
Promote your brand awareness

Expand your reach: With video, there is almost always the potential to go viral;

Tell your brand story in an accessible and entertaining way
By using video as part of your brand's marketing mix, you can dramatically increase your audience's engagement rate and create a lasting impression.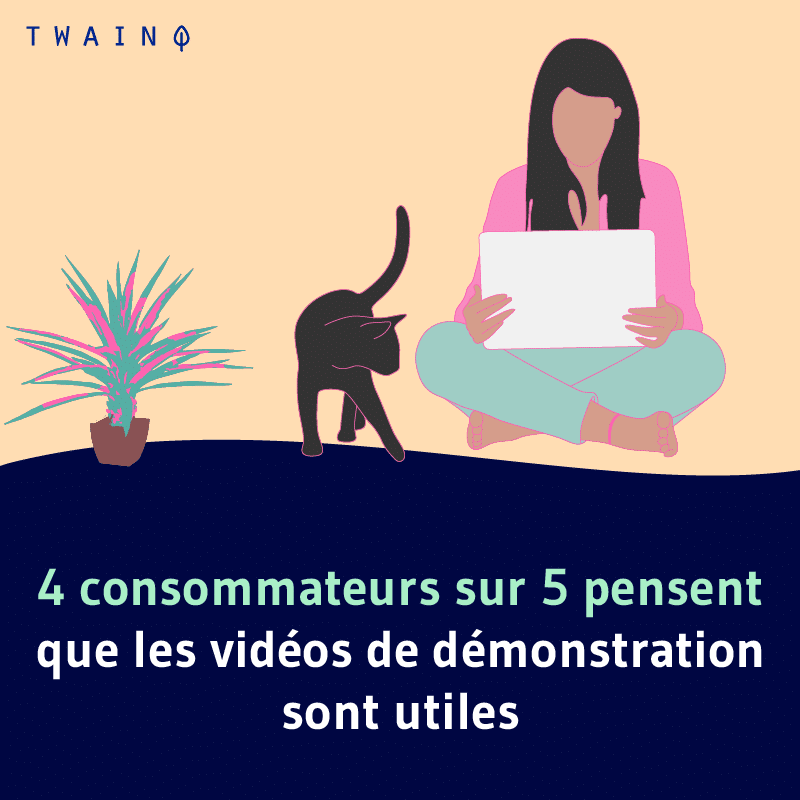 The value of video lies in its ability to convey a lot in a succinct manner. This is important in the digital age where the human attention span is about 8 seconds
In order to maximize its impact, all you have to do is make sure your video content is interesting enough and relevant to the needs and interests of your target audience.
So, what type of video content should you create? If you want to promote your brand's credibility, you might consider customer testimonials
Customer testimonials are considered the most effective content marketing tactics and are approved by 89% of B2B marketers.
They have the ability to humanize your brand, creating an emotional appeal that can only be cultivated through word-of-mouth and peer-to-peer recommendations
In short, customer testimonials are powerful because they tell your brand's story for you.
Brand videos can also be used to tell your story from your own perspective. Amazon is a brand that is particularly adept at telling its own story through carefully created video content
In commercials created to promote their Prime service, they highlight the unifying power of gifts
One video in particular shows a priest and an imam, two old friends getting together for a cup of tea, before sending each other the same gift using the service
Not only does Amazon Manage highlight the benefits of unlimited fast delivery, recognizing that a large portion of its customers are shopping for others, but they simultaneously promote the importance of altruism and thinking of others.
3.3.4. Consider user-generated content (UGC)
The main benefit of user-generated content is not much different than using customer testimonials. It can foster a very personal emotional investment in your brand
Giving your customers the opportunity to play a vital role in your brand building efforts can make them feel like a valuable part of your business
With UGC (User Generated Content), your brand can show interest in customers' opinions and gain their trust.
Another advantage of UGC is that it greatly reduces the need for you to produce a large volume of content yourself. This frees you and your marketing budget to focus on additional brand building activities.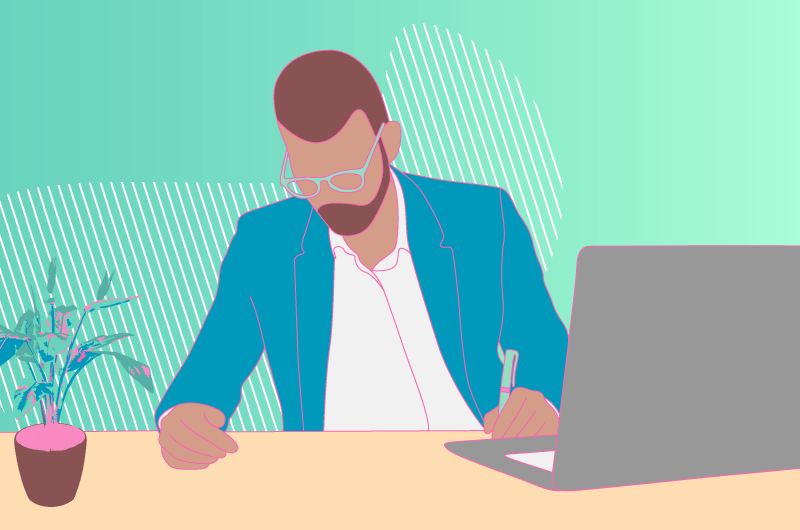 The success of UGC has even been recognized and adopted by the mass media in 2005. The BBC set up a user-generated content team, with 3 staff members, changing the way the broadcast service reported news
In July 2005, suicide bombers targeted the London transport network during rush hour, killing 52 people. The BBC initially reported to the police that there had been power surges on the Tube
But for the UGC team, the emails and texts received told a different story
The BBC was able to determine what actually happened and knew the location of the four devices just over an hour after the first bombs went off.
UGC (user-generated content) can be produced in a variety of formats, but, as mentioned earlier, video is one of the most compelling types of content you can use to share your brand's stories in an authentic and emotional way.
Coca-Cola is a brand known for its clever use of UGC. Their "Happiness is Movement" campaign is a perfect example
The idea behind the campaign is to show how movement and an active lifestyle can be responsible for some of our happiest moments in life, and that their brand is aligned with this sentiment
Coca-Cola has accumulated a series of videos created by their subscribers that show how they move for fun.
3.3.5. Create a cross-channel marketing campaign
The most important step in creating a compelling brand story is making sure it's done correctly to impact your audience. The best way to ensure that your brand voice is heard by your target audience is to create and implement a cross-channel brand marketing campaign
As users increasingly embrace digital technologies and are active on a growing number of social networks, it's important for brands to leverage this by telling their stories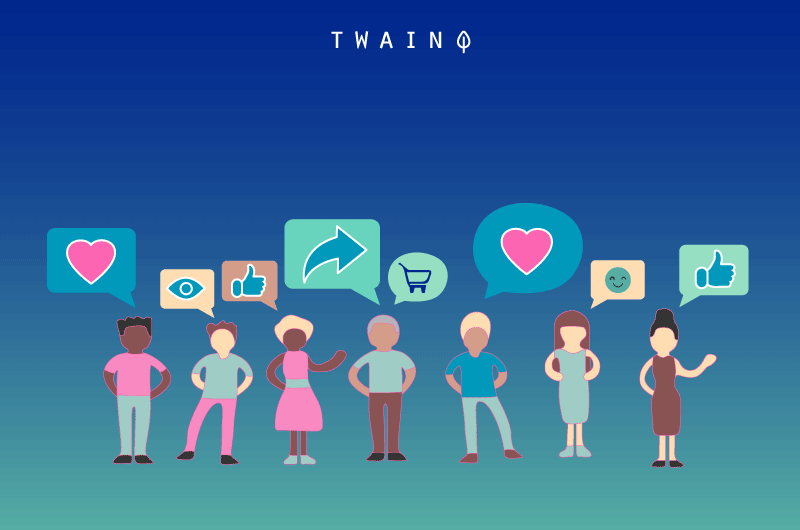 The most successful organizations are those that can bring together social media, email, search and offline marketing into one cohesive strategy
3.4. Examples of successful storytelling
What does a good story look like when it's ready? There's no perfect recipe for making storytelling work in business, and there's not even one way to implement it
But there are certainly successful examples that can serve as inspiration for your intentions
Successful storytelling can be derived precisely from YouTube videos and associated views, as these four examples from different industries with different targets demonstrate.
3.4.1. Nike: Reach your audience with a web series
Nike has taken a step forward in storytelling by launching an 8-episode web mini-series on YouTube.
The series was called Margot vs Lily in which Lily challenged Margot to do a fitness web show that attracts 1,000 subscribers and Margot in turn challenged Lily to find at least three real friends. Here's a look at the first episode titled Resolutions:
Nike decided to invest in creating real content (as opposed to ads) as a new way for them to inspire fans and persuade them to exercise and live a healthy lifestyle
As a side note, the characters in the series wear Nike products, but it's not a sales pitch
The series focuses on the emotions that are part of the personal fitness journey (frustration, discouragement, lack of motivation). The result was incredible and people really enjoyed the show. It had a 7.4 rating on IMDb!
3.4.2. Airbnb: Breaking down the walls
A few years ago, the famous vacation accommodation service Airbnb released a video that delighted users, especially considering that the story is based on real events.
It is 1987 in Berlin, still separated by a wall. Two guards each control a part of their respective area, until the wall falls and Germany is then reunited
However, the protagonist of the story, still can't remove this barrier from his head, which simply remains there and still conditions part of his existence.
So his daughter decides to show him what Berlin has become now and then takes him to the house of a man, who turns out to be the guard of the same fraction of the wall, but in East Berlin.
The wall will finally disappear from the man's mind and will thus be free of real or imaginary barriers. The spot obviously ends with the Airbnb slogan "Belong Anywhere" which invites you to feel at home wherever you are.
The video has a strong impact as it speaks of historical events of great emotional weight. Finally, the campaign conveys a positive message that invites you to overcome blocks and connect with all kinds of people to share a part of your journey together
So Airbnb created a video dedicated to freedom and equality, presenting itself as a way to achieve these ideals.
3.4.3 Google Search Stories: Parisian love
Another example of successful storytelling is provided by Google, which in 2009 released the video "Parisian Love," which has been seen by more than 8 million people to date and has received more than 22,000 likes.
The story is seemingly simple: an American man is in love with a Parisian woman and conducts various Google searches and the viewer follows him through various stages of his life that lead to finding love in Paris and starting a family
The viewer discovers the story of a person who is unknown to him, but with the same need to rely on the search engine
Starting from simplicity, it exploits the user's sense of identification
The viewer is thus glued to the screen and is led to want to know more about the story of this mysterious user. It's all about Google, but the search engine doesn't limit itself to showing the user's stories and finally reveals its basic message: "Search on".
Users are thus invited to rely on the search engine for some of the questions that accompany us throughout life
In this way, two interpretations are possible: one that relates specifically to the function of the search engine and the other that refers to a general meaning and encourages the user not to stop, not to be satisfied and to go all the way to find what he is looking for
A simple video but one that hides a great meaning, as long as you look beyond the surface.
3.4.4. Twaino: Increasing your visitor numbers
I talk here about my own storytelling, especially regarding the journey of my website with its number of visitors.
Indeed, I made a series of articles that show how I went from 0 visitors to several thousands of visitors currently
In this series, I wanted to tell the story of Twaino in order to show my audience the different strategies I used to climb the ladder.
In addition to showing my journey, this series also addresses the problems that I had the opportunity to encounter. This makes others identify with my content and appreciate it very much
Conclusion
Storytelling is one of the most powerful ways to convey your message, because it is exciting and much easier to remember.
That's why brand storytelling is one of the most important pillars of marketing
And when data and stories are used together, they are able to really resonate with your audience both intellectually and emotionally
We had the opportunity to look at this concept together in detail with best practices to use
Make good use of it and don't forget to let us know how you use storytelling.
See you soon!