A winning SEO campaign with Twaino
Choosing an effective SEO campaign is one of the best levers for success on the Web. Indeed, when it is correctly implemented, it allows a target audience to discover you, because of your good positioning in Google. So the more visible you are, the more traffic you have and the more likely you are to reach your sales goals.
However, the necessary know-how and time are often not accessible to entrepreneurs or marketers. This is why the SEO agency Twaino supports you in optimizing your organic growth.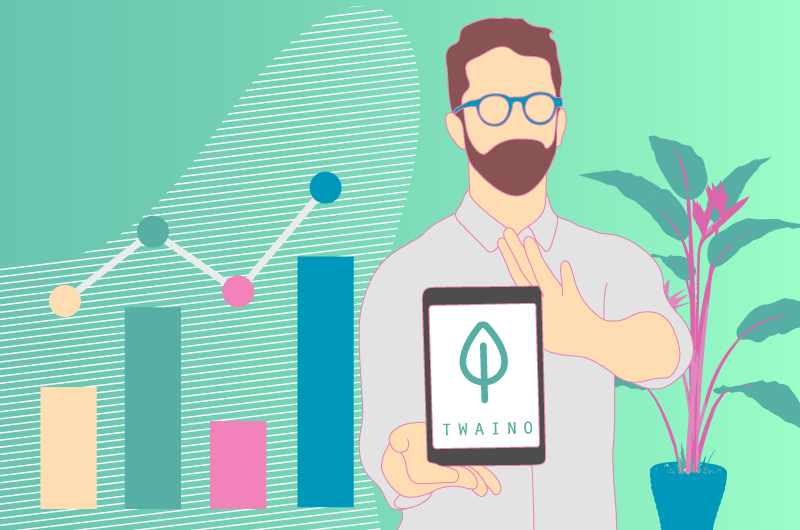 Our SEO Campaign Methodology
At Twaino, setting up an SEO campaign is done in 3 steps:
2) Optimization
3) Contents strategy
Step 1 of the SEO campaign: the technical and content audit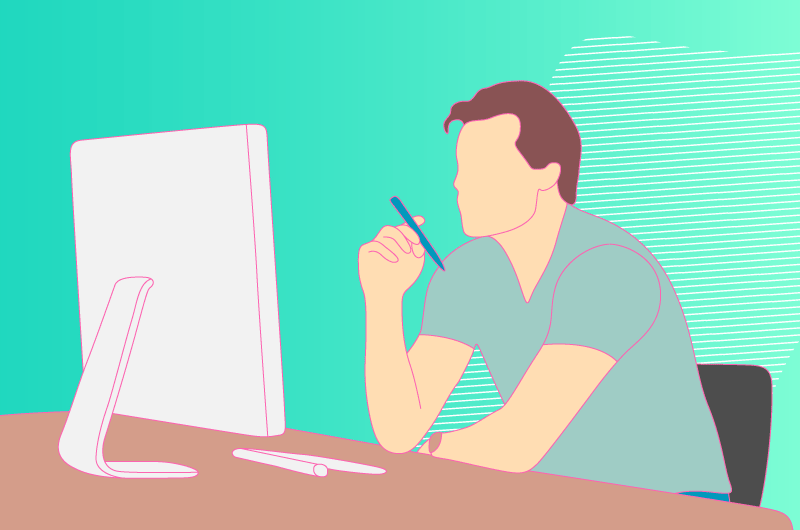 Why we do an SEO audit
Performing a diagnosis gives SEO gardeners the opportunity to determine the strengths, weaknesses, opportunities and threats to your digital growth. In other words, it allows us to have an idea of ​​the breakdowns to be repaired, the elements which deserve to be optimized, as well as the opportunities which you can seize.
This is why our specialists always start with a technical SEO audit before developing your "battle plan" for acquiring traffic, customers and sales. Isn't it more effective to have a better overview of your website in order to put in place the most suitable strategies?
What do we audit on your website?
A website SEO audit is always the basis of a good SEO strategy. Systematically, Twaino's consultants start the campaign with an in-depth analysis of your website. We would stop there if we were like most agencies. But our study also takes into account the challenges of your company, your sector of activity, as well as your competitors. As part of your SEO audit, Twaino looks at more than 200 SEO factors related to:
your site and all of its components;
your data from Google Analytics and Google Search Console;
your competitors;
etc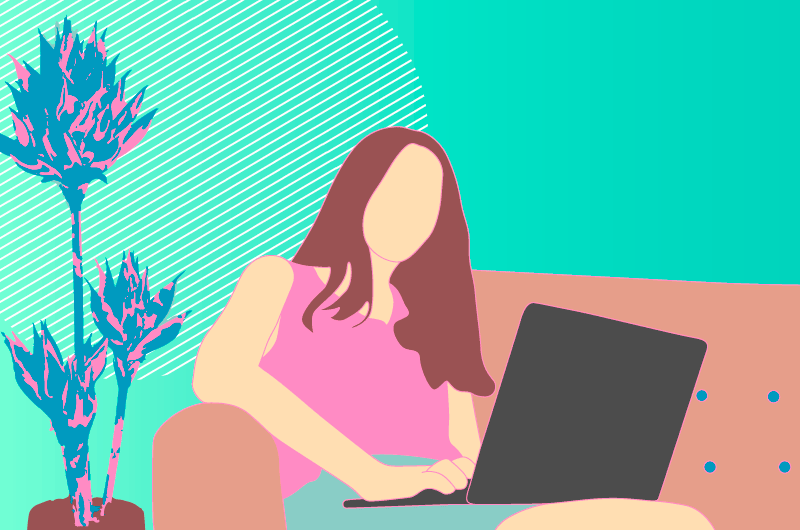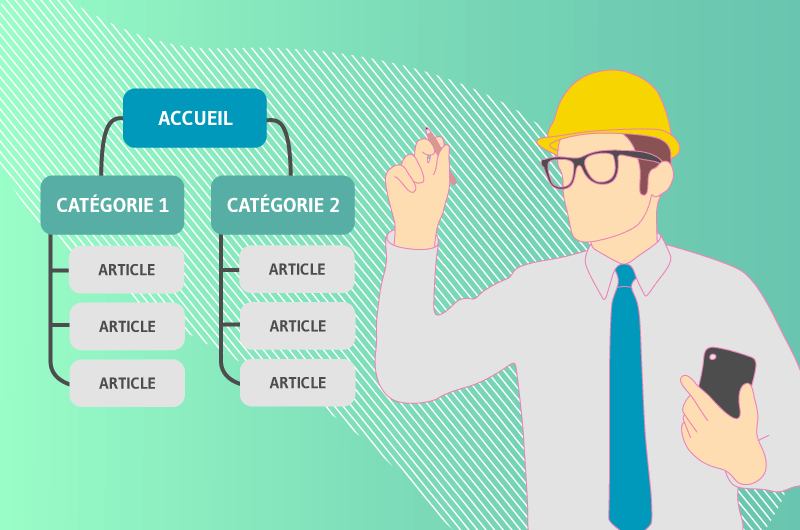 The architecture of your site and the ergonomics of use
It is less and less common to create a site model before putting it into production. With themes and plugins, it only takes a few clicks to have a fully functional website. However, this does not guarantee optimal structuring or ergonomic use for Internet users, especially when you have many web pages.
Do you have important pages that are only found after 4 levels of clicks? Do visitors sometimes get lost in their navigation? Does your website user feel particularly comfortable using your website? These are some essential questions to which Twaino answers and provides solutions.
Crawl and index your website
Before making sure your pages are properly optimized, you need to determine if they are visible in the SERPs. Indeed, if search engine robots do not access your pages, they are not explored and do not appear in the results. As a result, your customers are not finding you in the SERPs and you have no organic traffic. Boring, right?
To overcome this, we use tools such as Ahrefs, Screaming Frog SEO or Google Search Console to examine how easily search engine crawlers crawl and index your web pages.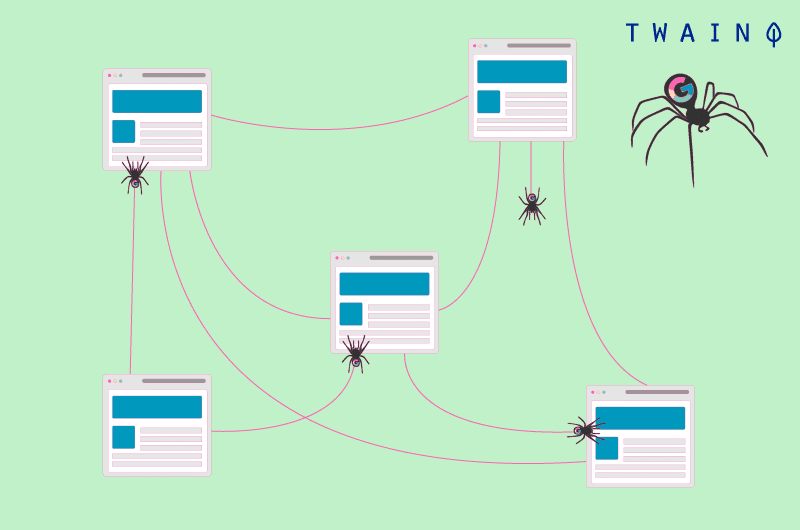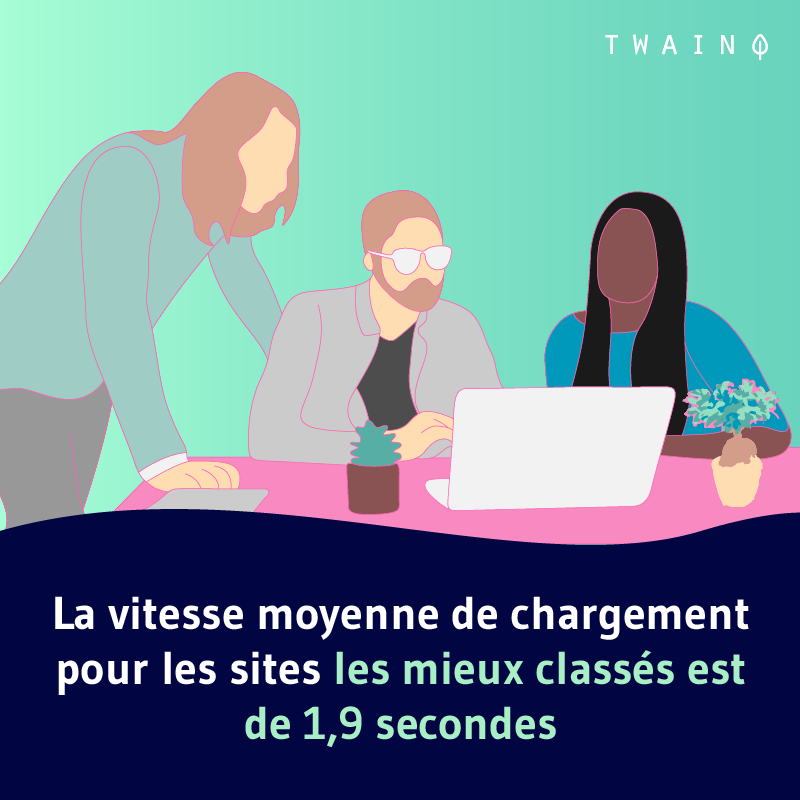 The loading speed of your site and its pages
If your page doesn't load in three seconds or less, some users leave it to find another resource that loads faster.
Page speed is something that Google has explicitly listed as an important SEO factor, especially since it helps users have a great experience.
In other words, the faster your pages load, the more rankings you are likely to gain.
Once again, our SEO agency uses the best tools to carry out an in-depth analysis of your website with the aim of improving its loading speed.
The responsiveness of your website on all devices
The mobile now occupies a very important place in SEO on Google. The search engine favors websites that provide a great experience on smartphones and tablets. This is all the more normal since mobile users drain nearly 53% of global Internet traffic, compared to 45% for computer users. Thus, to connect, Internet users use their telephone much more than their computer.
And unless you're in the B2B industry, most of your website visitors are likely to be mobile users. So how do your pages look to this part of your audience? Does your content or images look flawless on the mobile device? Are your forms eye-pleasing enough to fill out?
Twaino consultants identify all the elements that hinder the experience of your mobile users, so that you have a responsive website that meets search engine standards.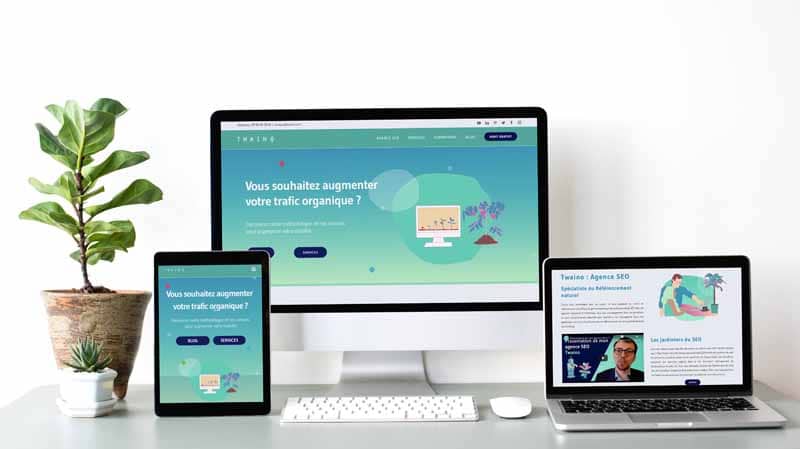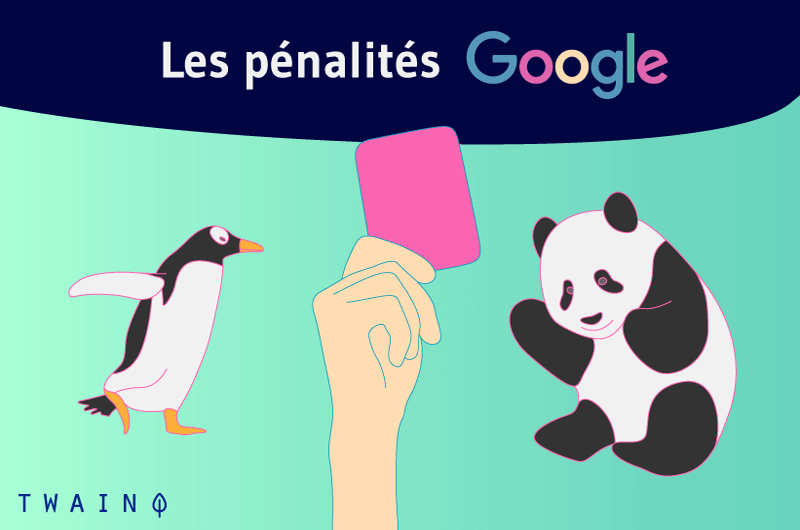 Google's manual actions
Unfortunately, it may happen that some sites are subject to manual action by Google. In other words, they were penalized by the search engine because, in particular, of the use of practices not recommended in the guidelines.
The consequences are usually a significant drop in traffic or positioning, or even removal of the website from search results. You can imagine how dangerous it is to let this situation drag on, which can lead to heavy losses.
If you are under such a sanction, it is at this level of the SEO campaign that our consultants will put in place the best strategy for it to be lifted.
The quality of the content on your web pages
Google's goal is to provide its users with the most beneficial and relevant information for their query. Are the contents of your pages more useful and more suitable than those of your competitors, for the keywords you are targeting? If your content is not very qualitative, Google will not position it at the top, so as not to take the risk of disappointing its users.
As part of your SEO campaign, we review the content of each of your pages to ensure that they are unique, relevant, useful, easy to navigate, and that they offer real added value to readers.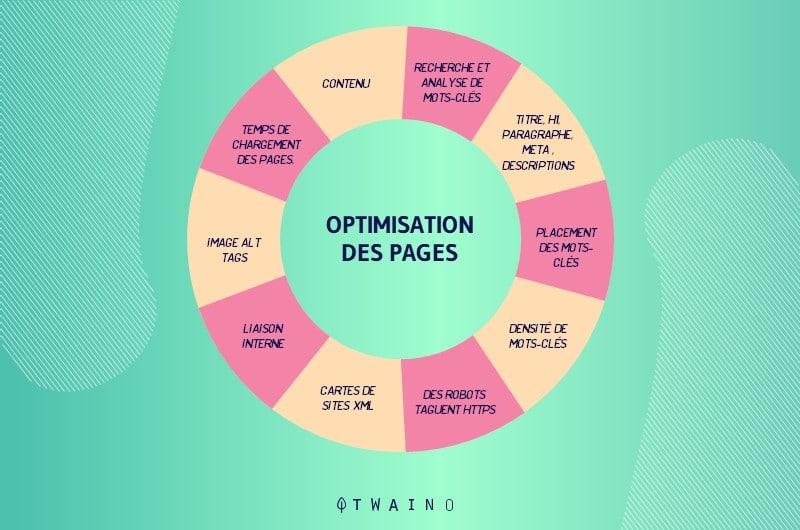 Step 2 of an SEO campaign at Twaino: optimization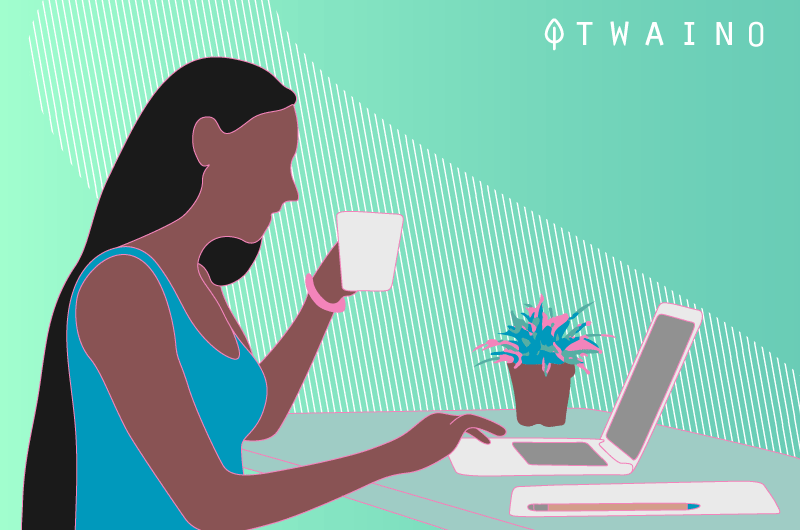 Optimization of the content, tags and URLs of your pages, thanks to keywords
You already know the importance of keywords, these are the terms your customers use to find the products and services you offer. It is essential that they are placed strategically, so that the referencing of your website is optimal. This means, for example, using them in your content, in your URLs, as well as in your meta title and meta description tags. By picking up your audience's own expressions in this way, you optimize your content and let users know that your company understands their needs. However, this task is delicate, it can easily turn into over-optimization, which is penalized by search engines.
That's why Twaino's SEO experts are responsible for reviewing these elements, to ensure that all content and web pages are optimized according to best practices. These are just some of the many SEO tactics our SEO specialists will use to optimize your website, as part of our SEO services.
Inclusion of multimedia elements in your content
Having just one video on your web page can increase the time your visitors spend there by 25%. And guess what happens when most visitors stay on your pages for a long time… Google considers that they appeal to its users and improve their ranking. The same is true for other types of visuals. In addition to capturing the attention of Internet users, images provide an optimal user experience. If you only have large walls of text on your website, your readers tend to get bored.
To avoid this problem, we look at how you leverage visuals on your website, so you can take full advantage of them in your quest for better SEO.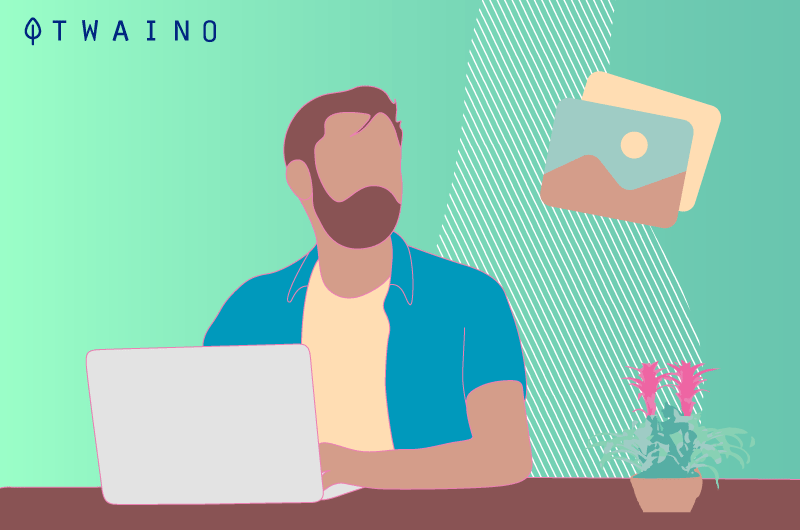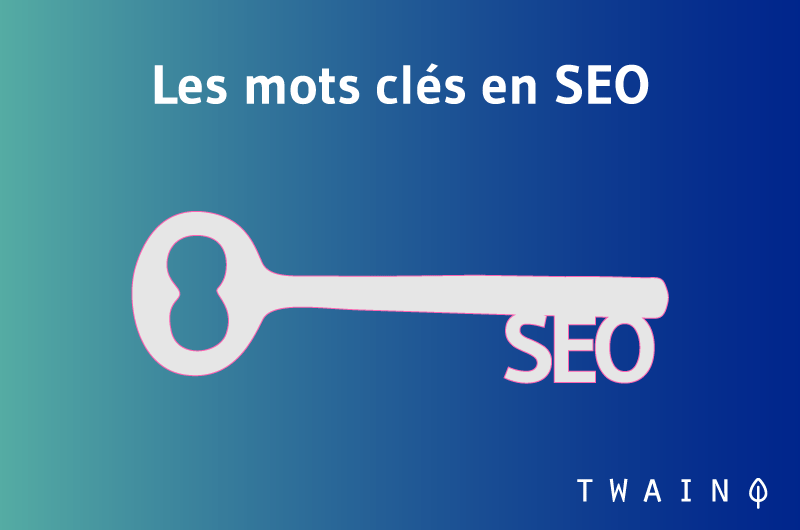 Keyword research to understand your audience
Before making a purchase, 9 out of 10 consumers use search engines, such as Google or Bing. They enter a keyword and the engine takes care of giving them the results that best match this keyword.
This is why keyword research is essential to a successful SEO strategy. It helps your business reach the best position and reach potential customers, adapting to their search mode. For your business, this means more organic traffic, more leads, more purchases, more store visits…
How Twaino helps you find the best keywords for your audience
For this stage of the SEO campaign, Twaino experts perform an in-depth analysis of how your target customers search for the products and services you offer. To get them to your website, we find the keywords they're likely to use and look at their search intent. Thus, the Twaino consultant will in particular look into elements such as the search volume, the level of competition or the ideal type of content so that your website can rank on the selected terms.
Rest assured, we know how SEO works on Google and we use advanced and precise tools that help us access what your target customers are looking for.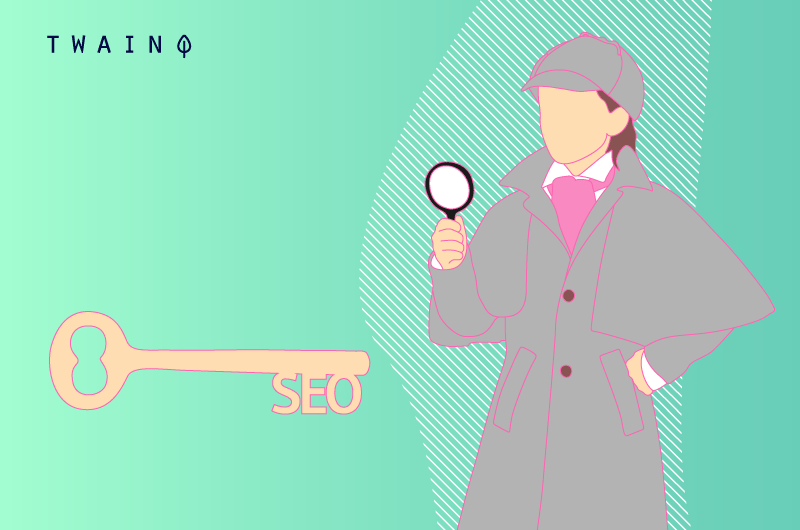 Step 3 of an SEO campaign at Twaino: content strategy
After optimization naturally comes the creation and promotion phase. Here, it is mainly about producing quality content and acquiring backlinks.
Know that for Google, the three essential ranking factors are content, backlinks and RankBrain. This is why we are going to help you optimize the first two, which are controllable, as best as possible.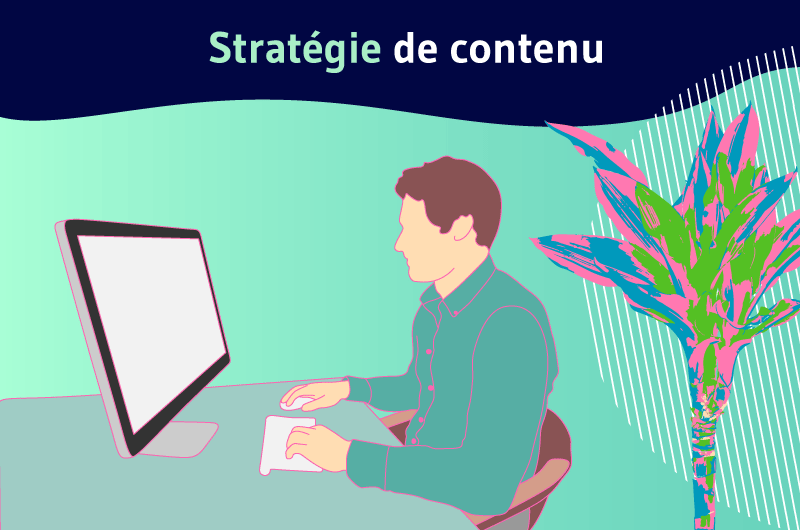 Creating quality content to consolidate your SEO campaign
As you may have noticed, content is what ranks in search engines. This is why it is almost impossible to set up a winning SEO campaign without it. In addition, your audience relies on the contents of your website to inform them or discover tips and solutions to their problem. These are the same contents that you use to guide visitors through your sales funnel.
For all these reasons, you need to create as much content as possible, while maximizing its quality. Indeed, poor quality content will not rank and is only a loss of investment.
How Twaino helps you create your content
Content performs better in search engines when it is the result of a good strategy. In other words, creating content based on ideas that seem interesting to you does not yield much results. On the other hand, the production of content must be based on the fruit of your analysis of the keywords, that is to say the most important terms for your company and your sector of activity.
This is how Twaino helps you find relevant topics to cover, based on your keyword goals. Thus, your content tends to resonate with your audience and you have an easier time converting it.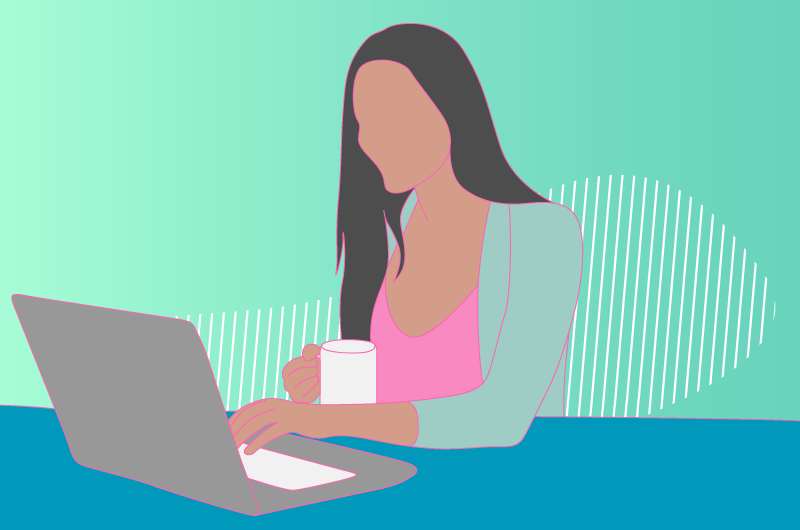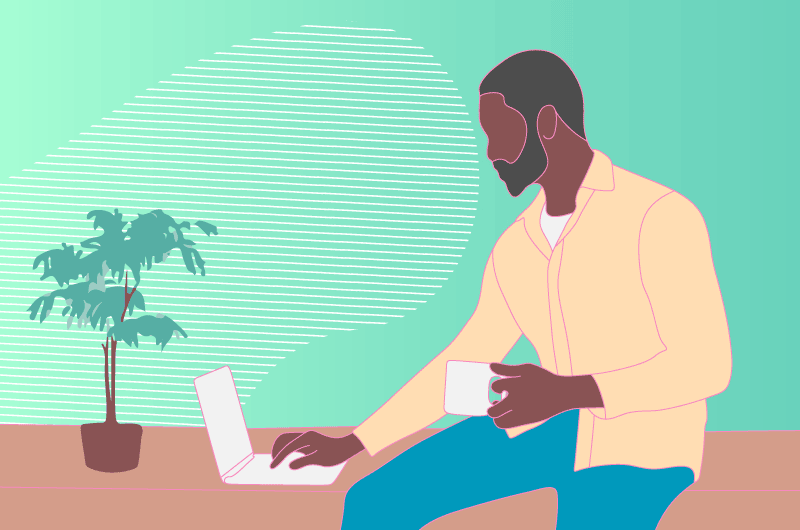 The types of content to create during an SEO campaign
There are many types of content, and all of them are beneficial for your website.
Here are the most popular ones and how they can benefit your page visitors.
Blog posts
Google particularly likes the freshest content. This is why it is very useful to have a blog and to feed it regularly with new articles.
These are content that are generally composed of less than 2,000 words and which allow you to share with your audience unique tips, tricks and information.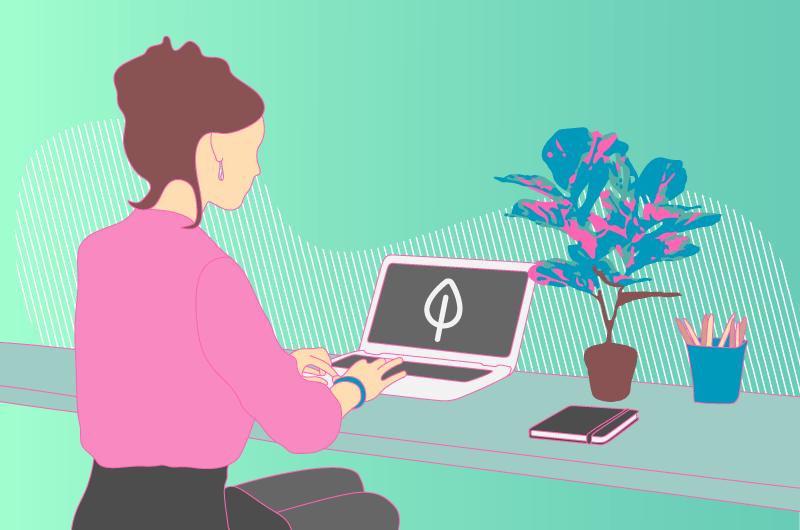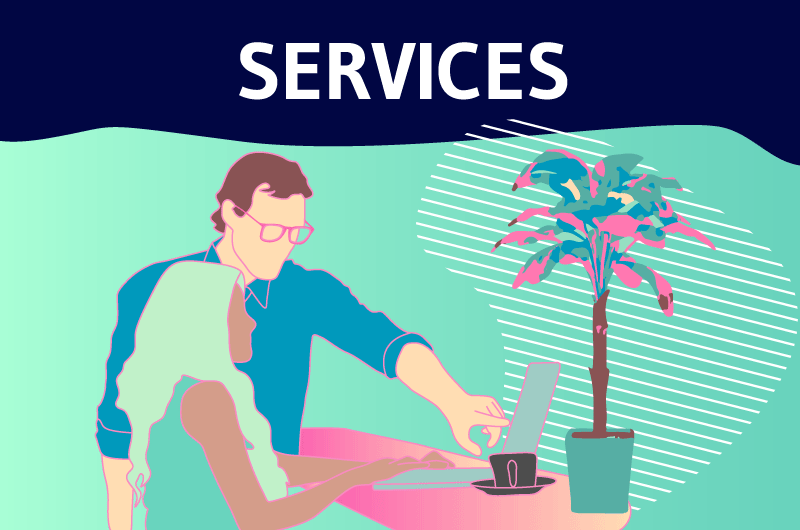 The content of service pages
The service pages detail the services you offer. This is for example the page you are reading. When you create this type of page, you're telling your potential customers what they're getting when they engage with you. Obviously, this is a useful page that consumers consistently visit.
Twaino helps you ensure that your service pages fully fulfill their role, which is to inform your visitors about what is included in your offers.
Product page content
Product pages are similar to service pages: they give a precise description of the products you offer. Thanks to this type of content and visuals, you allow your customers to learn about the characteristics of the products and the added value they can bring to them.
Here, we generally find information such as dimensions, sizes, materials and any other type of useful information. These pages are important because they have a direct influence on consumers' purchasing decision.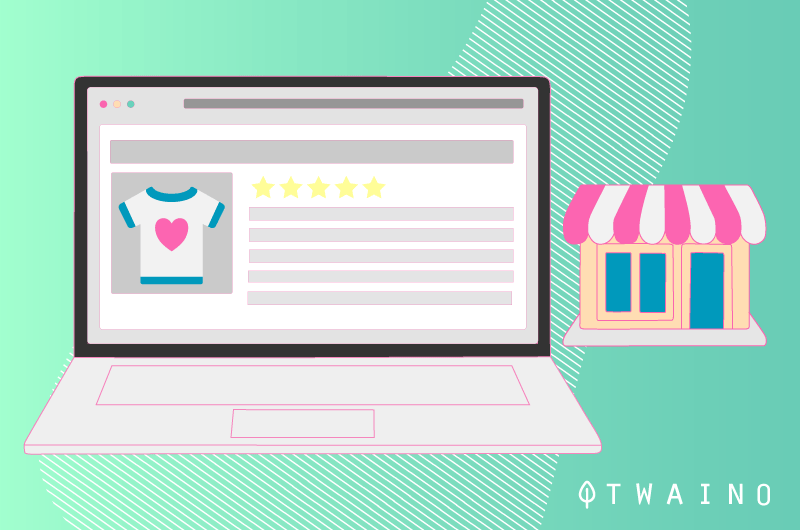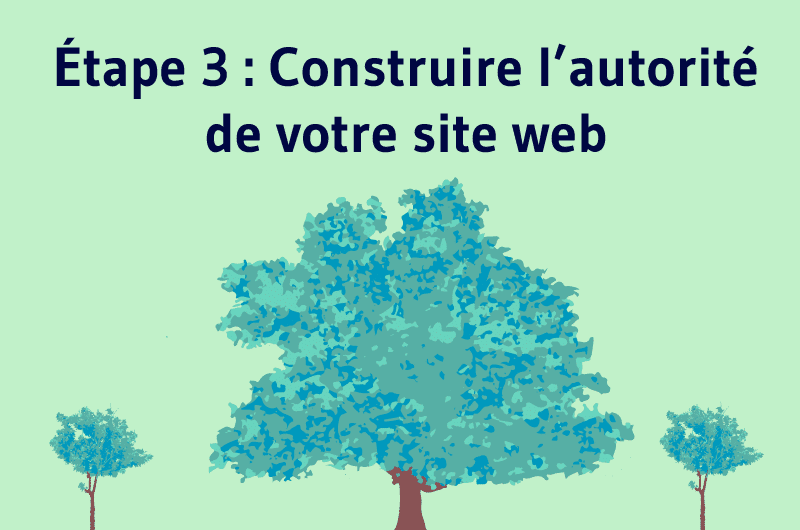 Long format or authority content
If you have had the opportunity to browse our blog, you have probably noticed that at Twaino we particularly like long format content. These are content over 2,000 words that provide a lot of useful and beneficial information to readers, on topics related to your industry. To create them, it is necessary to use the technique of one-upmanship or skyscraper of Brian Dean.
The interest of this type of content is to offer an in-depth examination of a subject, so that the Internet user can fully understand the theme. For your website, you have evergreen content, whose performance in search engines lasts over time. And, more interestingly, you have content that is likely to bring you a lot of backlinks. This brings us to the final part of an effective SEO campaign.
Netlinking or creation of backlinks
Backlinks are one of the three essential ranking factors. They work like votes from other websites.
Indeed, the links are created in a natural way towards the most useful contents. So, receiving links from a lot of websites tells Google that your content is worth ranking well.
In addition, it allows you to have SEO juice (link juice), thanks to which the authority of your website increases. And since Google favors websites with real authority, your positioning changes globally.
But for that, you need links from high authority websites.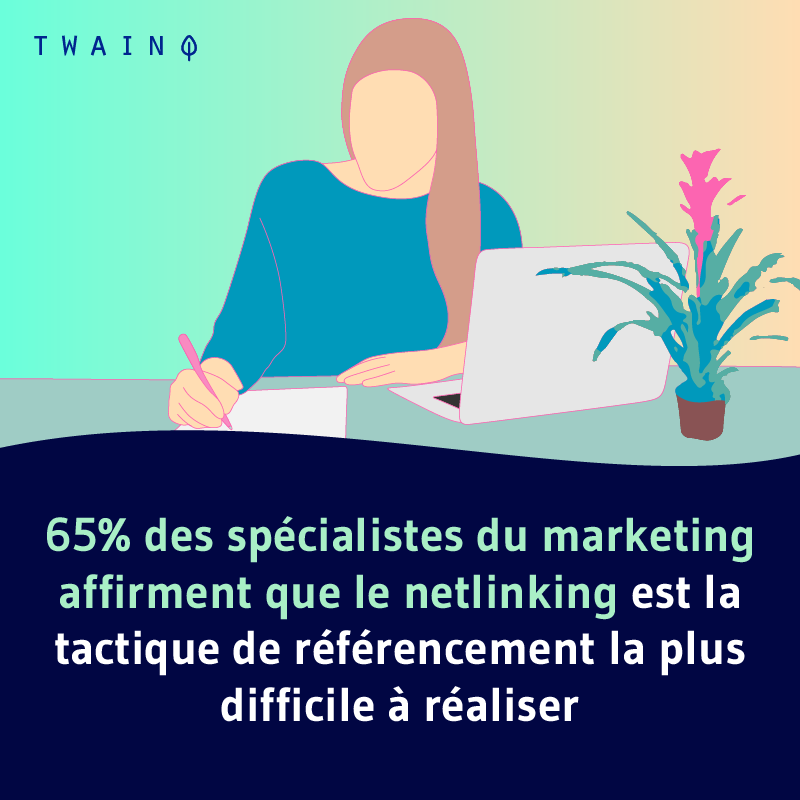 How Twaino Helps You Build Backlinks
It must be admitted, it is extremely difficult to obtain quality backlinks. At Twaino, we believe the best way to do this is to create great content that other websites want to share.
The art of netlinking or linkbuilding requires a little creativity, a lot of skills and technique. It is not a practice that can be learned overnight and you can be confident that our SEO experts are experienced enough to allow you to receive the most qualitative backlinks.
In addition, we only use White Hat SEO methods, which respect Google's guidelines and protect you from possible sanctions.