According to bright local, 82% of consumers say they read reviews on the Internet before visiting a website or purchasing a product.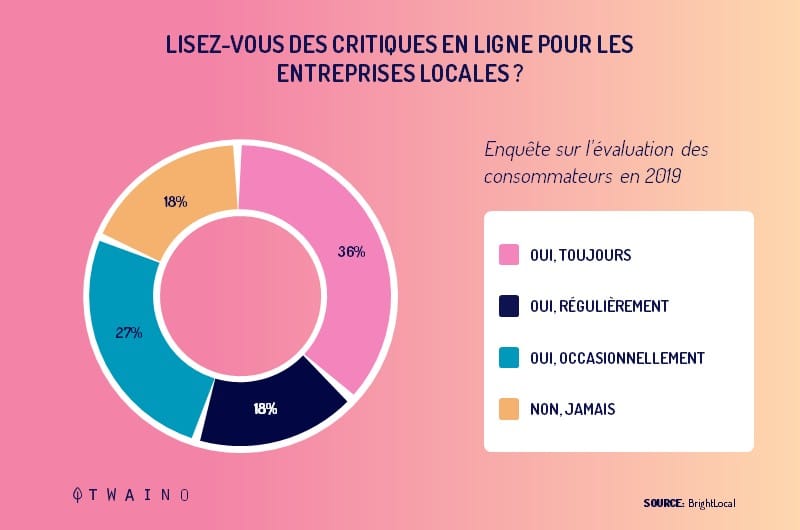 This statistic therefore shows us that the opinions of third parties are very effective in influencing consumer purchasing decisions.
However, it must be recognized that reviews are not only involved in the decision-making process of customers.
They also have a big weight in Google's search algorithm because they allow your site to have more credibility and to be optimized for local SEO.
So why are they important?
How to get them?
What are the best practices to put in place to make them effective?
Different questions I answer in this guide.
Chapter 1: The Importance of Google Reviews for Your Business
In this chapter, you'll learn about the importance of customer reviews and how they drive sales. You'll also learn how to focus your efforts on the most important review sites.
1.1. Customer reviews: Difference between Google and other major review sites?
First of all, which review site is the most important?
Should you focus on getting reviews from Google or reviews from another review site?
More people now use Google for reviews than Yelp, Facebook, TripAdvisor or any other review site.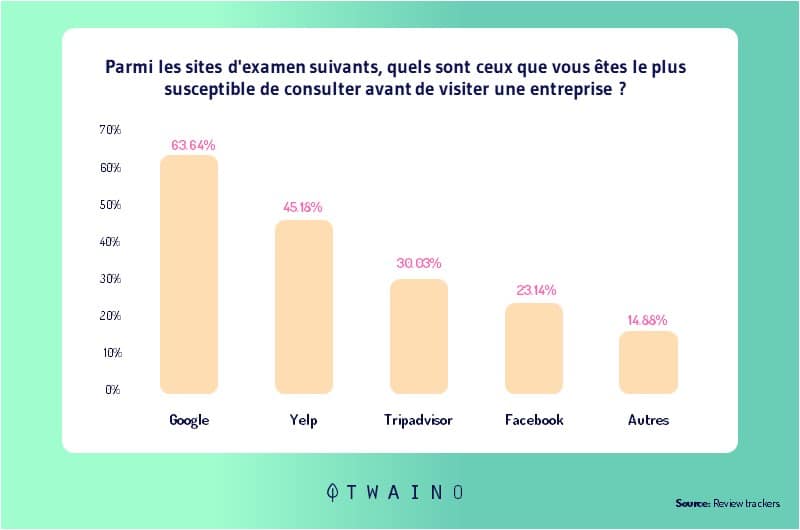 But Google Reviews are seen by the general consumer market, not your specific niche market.
Thus, industry-specific review sites can generate better qualified leads for you than Google reviews.
So if you have a local business and are wondering which review sites are most important, follow these steps:
Focus on 2 review sites first: Google and the first review site in your sector (if there is one). If there are no great review sites for your industry, just focus on how to get Google reviews.
If you're in the hospitality business, focus on Google and TripAdvisor reviews. If you're a doctor, focus on Google reviews and Healthgrades. I hope you understand.
This approach will give you broad coverage with a larger, more general market (via Google Reviews).
It will also give you targeted coverage with a smaller, but much more qualified market (via reviews from your market-leading site).
1.2. What really justifies the importance of Google reviews?
If you want to make a reservation at a restaurant you've never been to before, do you look at Google reviews first?
Google reviews are therefore decisive for the purchase decision of new customers. Think of it as digital word of mouth.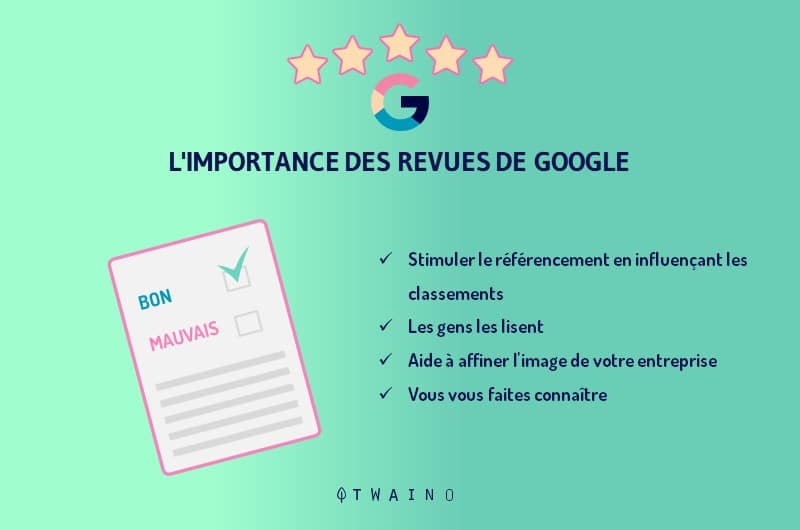 Potential customers often find the opinions of others even more valuable than what you have to say as a business.
In addition, customers fill in Google reviews themselves, although of course you can encourage them slightly. Which is only good for your business!
Your customers create unique testimonials for your business, so you get better results on Google.
Why ?
Because Google values ​​spontaneous customer reviews;
Because Google understands your business better when there's more to read about it;
Because the more Good reviews there are, you have more stars, more visibility and clicks on your website.
Google Reviews appear prominently at the top right of search results when people search for your business on Google.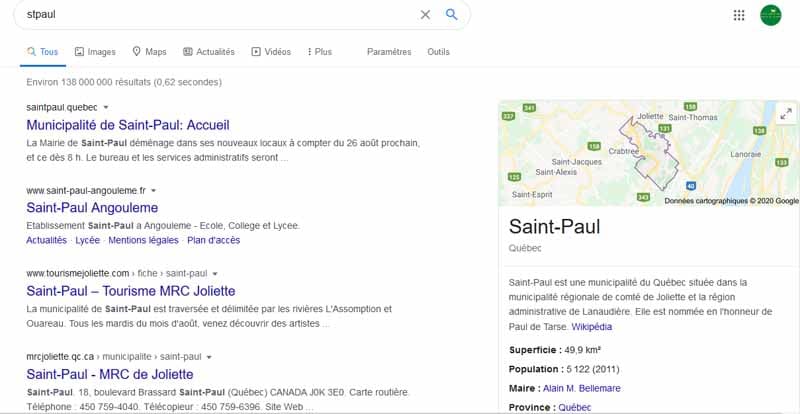 You can also find them in the left column on Google Maps.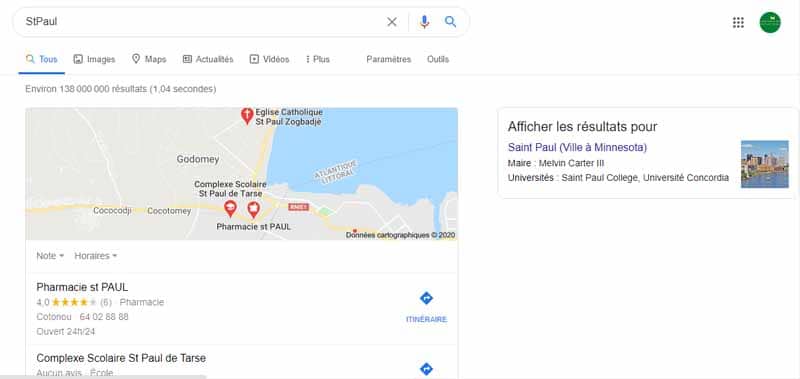 In other words, reviews are taken directly into account when people search for your business. They are very important to give a good impression!
1.3. Getting Positive Reviews on Google Increases Your Reach
To say that Google's search algorithms are complex is an understatement.
But there is one thing for sure: Google Reviews have an impact on Google Local Search.
According to Moz, around 9% of the entire search algorithm is driven by reviews.
For example, those that can be found in a company's Google reviews are usually very effective.
The good image of a brand is amply demonstrated by the opinions it receives.
Properly implementing a well-planned strategy to gain positive reviews on Google can be one of your most effective branding tactics.
This is partly because Google Business allows your business to appear in the "Map Pack".
The "Map pack" displays your business name and link, address and phone number, and the total number of Google reviews.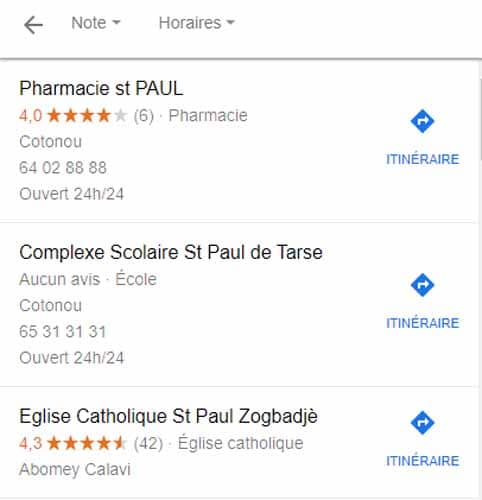 Besides, it also shows the average rating provided by the users.
1.4. How do customer reviews increase sales?
Absolutely ! Positive reviews increase sales. Not having reviews hurts sales. Negative reviews hurt sales even more than having no reviews at all.
The top 3 ways reviews help (or hurt) sales:
Perceived Value : Customers perceive greater value in businesses with better reviews. This leads them to visit these businesses more often and to accept the prices even if they are higher.
SEO : Google and other search engines use reviews to decide which local businesses to include in local search results when customers search for a business.
Conversion rate : If your business has good reviews and a high rating, customers will flock to you. If your business has low reviews, lower star ratings, or no recent reviews, customers will flock to your competitor who has good reviews and a high rating. In the age of digital marketing, the local business with the best customer reviews gets great conversion rates on everything from SEO to SEM/PPC.
Chapter 2: How to Boost Local SEO with Google Reviews?
In this chapter, you'll learn about specific actions you can take to use customer reviews to help your business appear at the top of Google search results.
In concrete terms, you will know:
What local referencing is;
Why you should care about him;
How to improve your local SEO ranking using customer reviews.
2.1. What is local SEO and why should you care?
When your local customers search for a local business like yours on Google, do you show up in their search results?
If your answer is no know that you are losing a lot of business to your local competitors who show up.
But Google only shows a few links to local businesses on the first page of search results, like below:
So you have to compete fiercely with other local businesses for just one of those prized links from Google.
With all the competition, how can you be one of the few to rank your local business on the first page of Google's search results?
The answer in "local SEO". It consists of optimizing a site for local search. That is, showing local businesses in search results so that local customers can discover them. The customer will therefore no longer have to look far for what is near him.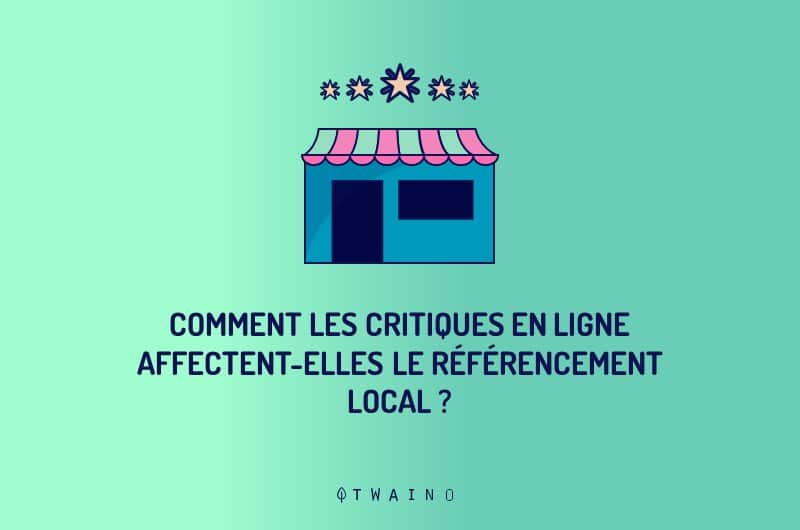 Local SEO is a very deep topic that deserves its own "ultimate guide" and that is beyond the scope of this guide.
What we're going to cover here is the important role customer reviews play in local SEO.
2.2. How to boost your local SEO with good customer reviews?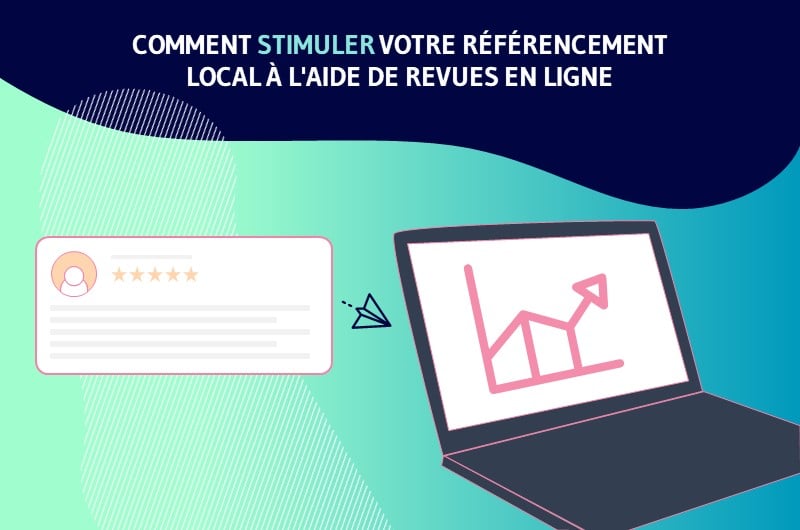 Here are some actions whose implementation have an impact on the ranking of local results:
Increase the quantity of Google reviews : Maximize the quantity of native Google reviews, especially those accompanied by the text, not only those where users click simply on a star rating without writing a review. (More on this in Chapter 4.)
Encourage the right keywords : Encourage customers to use terminology in their reviews that people also use when searching for your business type, such as your type name. company or products.
Encourage the use of positive words : Encourage customers to use positive-sounding words in their reviews rather than negative-sounding words. Google uses sentiment analysis algorithms to try to determine whether a review is positive or negative.
Improve review frequency/speed : Regularly receive new reviews on a regular and continuous basis, rather than occasionally receiving bursts of reviews followed by long periods of very little reviews. (More on this in Chapter 4.)
Use high authority review sites : Get reviews from major review sites because they have high SEO domain authority.
Use a Variety of Review Sites : Get reviews on a wide variety of different review sites and get enough reviews on each site to converge on the same star ratings and other consistent signals as the Google algorithms can pick up.
Get high ratings : Get high ratings on all review sites, especially from potential customers.
Get review snippets: Use schema markup on your website to display review snippets in search results, which take up more space on the page and generally increase click-through rates.
Chapter 3: How Google Reviews Reduce SEM/PPC Costs
In this chapter, I explain how customer reviews can negatively or positively influence SEM/PPC advertising costs and overall customer acquisition costs.
At the end of this chapter, you will be able to use your customer reviews to reduce advertising costs and attract a large number of new customers.
3.1. How do customer reviews relate to SEM/PPC?
Do customer reviews have anything to do with generating leads through paid advertising? It is normal for you to ask yourself this question.
Positive customer reviews reduce advertising costs invested in customer acquisition. Negative customer reviews increase these costs.
Only by following a certain rule can you get a large number of positive customer reviews and maximize the return on advertising investment.
What happens once someone finds your ad?
Before making a purchase decision, he is likely to compare you to your competitors on review sites, particularly Google.
According to brightlocal:91% of consumers read local reviews to determine if a business is good or not;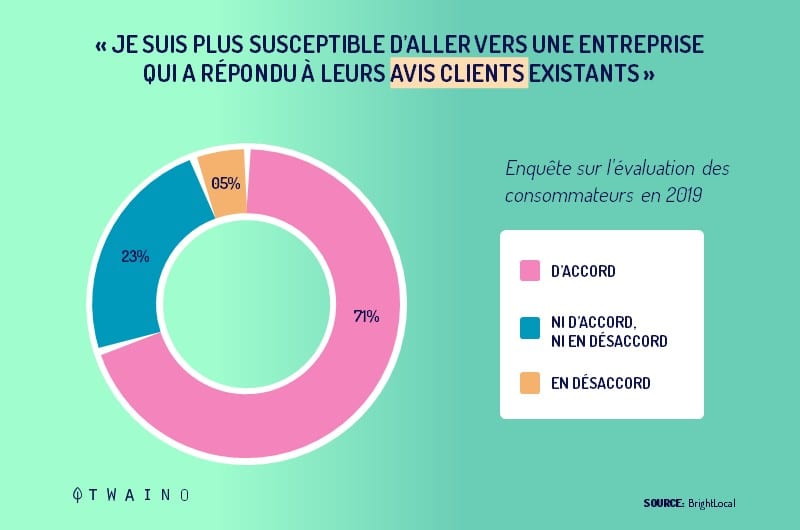 Usually, Google now includes review information directly on search results pages.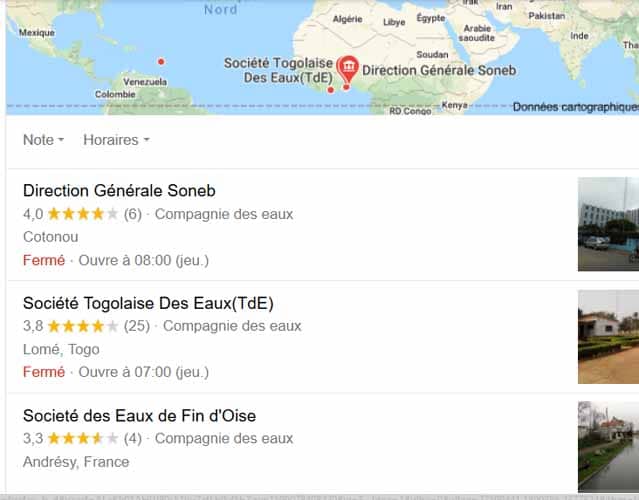 This allows your potential customers to compare your reviews with those of your competitors without even leaving the search page.
The end result is that the cost you will pay for each lead obtained through pay-per-click (PPC) or any other SEM advertising will be much higher. The only way to avoid this is to understand how to make these Google reviews useful for you and not against you.
This is how advertising costs increase when you don't get great customer reviews.
The following points better explain this increase:
Customers click on competitors' ads more frequently because competitors only have good ratings on their Google My Business.
The click-through rate (CTR) of your ad is lower than that of your competitors.
Your Google Ads Quality Score will drop because click-through rate has a significant impact on Quality Score.
A low Quality Score means Google is forcing you to outbid your competitors to get the same ad placement as them. Their higher quality scores are justified by their high click-through rates.
You pay more, while your competitors pay less. Yet your competitors have the most clicks. But the fun doesn't stop there since as advertising costs increase, your total customer acquisition costs will increase even more.
After the click on the ad, it is important that I also focus on the conversion rate.
Remember that in this situation, your direct sales conversion rate is also lower than that of your competitors. Because consumers buy products more frequently from merchants with better reviews.
Ultimately, low reviews lead to lower conversion rates at every stage of the customer journey.
This causes a sharp increase in your cost per sale and consequently a drop in profit margins.
But wait ! There is always hope.
A powerful review profile increases conversion rates and reduces advertising costs.
As a result, dramatically reduce your cost per sale, increasing profitability.
Here's how:
3.2. How to Improve SEM/PPC Performance and Reduce Costs with Google Reviews?
These different actions will allow you to improve your customer reviews and find new customers while reducing advertising costs as well as overall customer acquisition costs:
3.2.1. Complete your Google My Business (GMB)
profile Create a Google My Business and provide as much information as possible, including:
Photos;
The location ;
contact details;
Opening hours ;
The website.
You will find more details on creating a Google My Business account in chapter 4.
3.2.2. Optimize your profile
To rank higher in local search results, you should:
Optimize your Google My Business profile every time.
Make all review profiles consistent
Check each review site profile for similarity to your GMB account as you follow google instructions.
Ensure that the name, address, phone number, and other identifying information (Yelp, Facebook, etc.) of each review profile is consistent across all review sites.
These different provisions will allow you to guarantee the maximum security of the Google algorithm, because the different review profiles all refer to the same company for which you are creating a GMB profile.
Chapter 4: Getting Started with Google Reviews
In this chapter, you'll learn how to create a Google My Business account, optimize it, and create a direct link that you can share with your customers.
This link will take them directly to the page where they can enter a review for your business.
4.1. Google My Business Explanation
To get Google reviews, you must have a Google My Business (GMB) profile.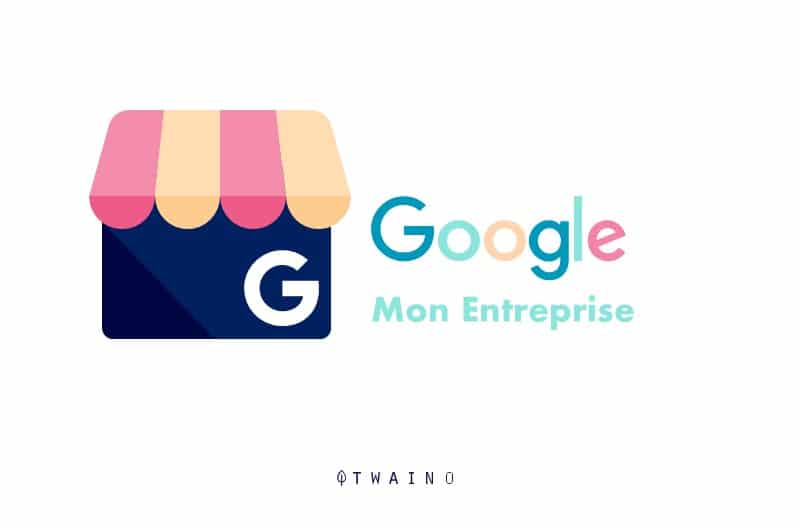 This is the profile that appears when someone searches for your business name on search engines.
It's a free tool that helps you manage how your business appears in Google Search and Google Maps.
Formerly known as Google Places, Google My Business allows local customers to leave business reviews along with many other features.
Customer reviews can be accessed from the business's Google My Business listing in search results or in Google Maps.
Once you have a Google m'y business account, you can:
Update your business information, such as hours of operation, website, and location for those searching for your business;
Submit review requests and respond to reviews;
Have a monthly list of how many people have seen your business and ask about it on Google;
See metrics and statistics on people who have accessed your portal through the platform;
Highlight customer ratings and reviews next to the business photo when searching.
Apart from all this information, Google my business is important in that it helps you improve your visibility locally. It also promotes the discovery of your company by new customers
4.2. How to create your Google My Business account?
To start using this Google tool, you must first create a Google My Business account.
To do this:
You need to go to the Google My Business to start registration;
Once on the Google service page, click on the "Sign in" button in the upper right corner.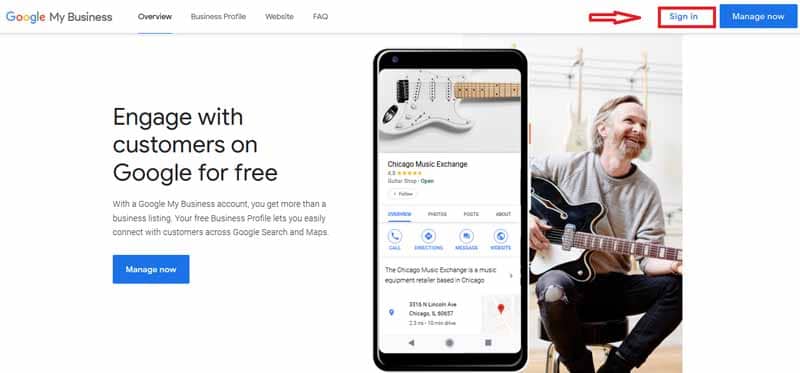 Next, sign in to your Google account. You must create one if you do not have one.
After logging in, enter your company name.
If it appears in the list, select it, and continue with the registration step. Otherwise, manually enter the company name.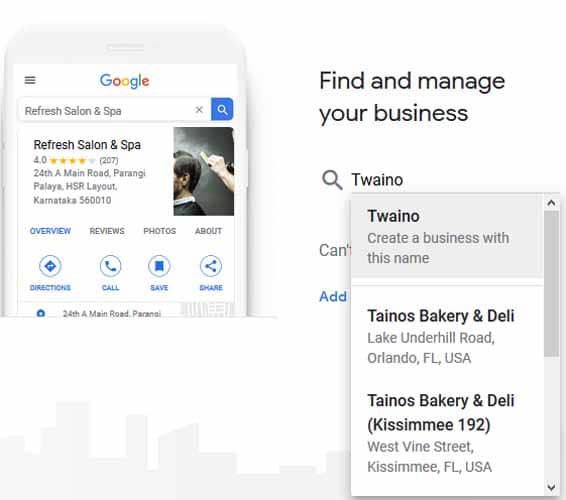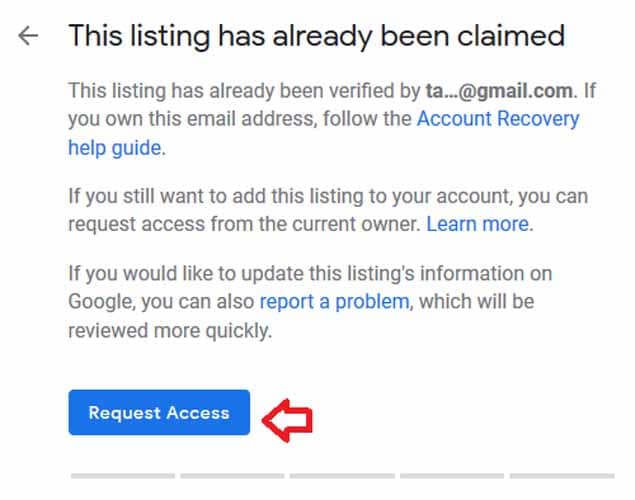 You will be asked to provide certain information about your business, such as: The name of the business, the address, its category of activity, the telephone number and the website of the establishment.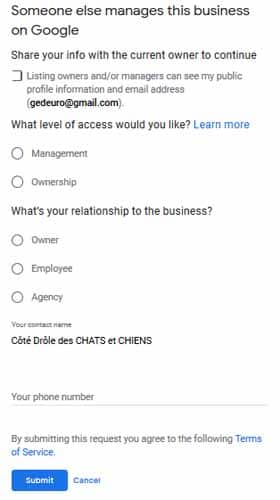 To get an optimized and effective Google business page, you must correctly fill in all the information that is requested.
Google will verify the veracity of the information provided when creating the Google My Business file.
Then, it will validate the creation of your company file by sending you a verification code by e-mail or SMS.
You will have to enter it in the unit space to validate the form.
You also have the option of following Google's instructions to create your Google My Business account.
4.3. How to optimize your Google My Business profile for more reviews?
The more you optimize your Google My Business profile, the better your chances of ranking high in search results.
It helps you get more customer reviews.
So let's talk about how you can optimize your Google My Business profile:
4.3.1. Claiming Your Business Profile
If your business has been around long enough, you can find your listing by doing a simple search by business name.
Once you find it, all you have to do is claim the profile.
4.3.2. Updating Your Business Information
Now that your Google My Business account has been claimed, you can start adding information that will further help customers discover your business.
Now is the time to optimize your profile to make it more appealing to prospects and customers and get more reviews.
4.4. How do I create a direct link to write a Google review?
While you probably have tons of happy customers, not everyone is willing to go out and find your Google My Business profile at their own pace.
By texting or emailing a request, you can give those customers the extra push they need to leave a review.
Getting a short Google My Business link makes it easy.
All your customers need to do is click on the link and then leave a review. It's simple, fast and gets results.
4.4.1. The non-universal method of creating Google reviews links
This method allows you to create the Google reviews link, but unfortunately does not work with all browsers.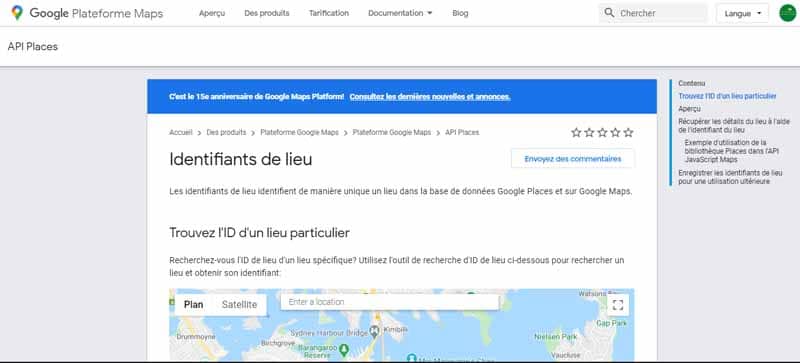 Tool This tool helps you find a unique Place ID for your business. This is the code used by Google in its maps to distinguish you from other businesses in the area.
Step 2 : Enter your business name: Enter your business name in the designated field. Then be sure to type the full name listed by Google My Business, as this listing will be pulled. For example, see the screenshot below: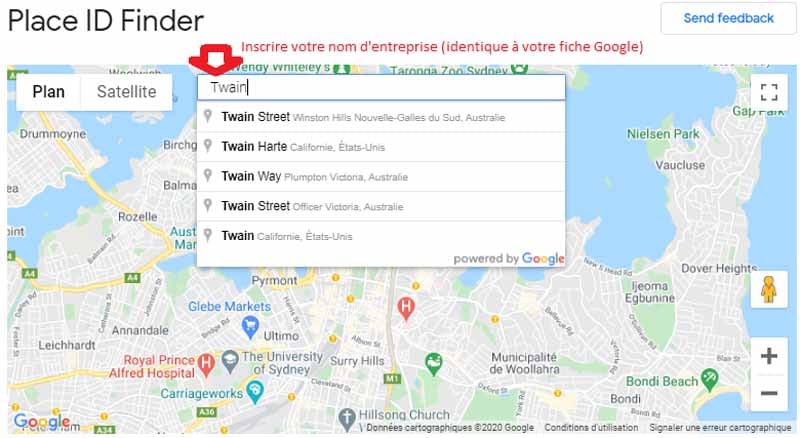 Step 3 : Copy your Place ID code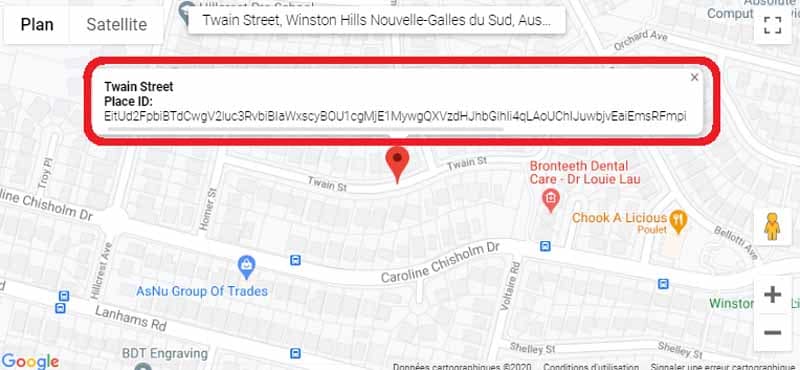 After displaying your business, your "Place ID" will be displayed below the business name. It will be displayed as a set of letters and numbers of approximately 25 characters. Please copy the code and paste it somewhere safe.
Step 4 : Put the ID in front of the URL below: Once done, copy the following link in a text file: http://search.google.com/local/writereview?placeid= and directly add your ID of place.
Here is an example of what it looks like
http://search.google.com/local/writereview?placeid=EitUd2FpbiBTdCwgV2luc3RvbiBIaWxscyBOU1cgMjE1MywgQXVzdHJhbGlhIi4qLAoUChIJuwbjvEaiEmsRFmpi_KaZY_oSFAoSCbm9CmoaohJrEYDQMhZofQEF
For this, I recommend using URL shortening tools such as Bitly to simplify links. When sending the URL to the client, the link will appear less complicated!
Example: http://bit.ly/2MTXnAq
This link automatically redirects to our review page and the URL is easy to remember and type.
Warning:
This method will not work for everyone.
4.4.2. The Best Way to Create Google My Business URLs Google
has introduced a new feature that allows businesses to create their own custom short URLs to their Google My Business profile.
Having a custom short URL makes it easy to share your business profile on review requests, in person, and on marketing materials.
Here's a step-by-step guide on how you can get a custom short link to your Google My Business page.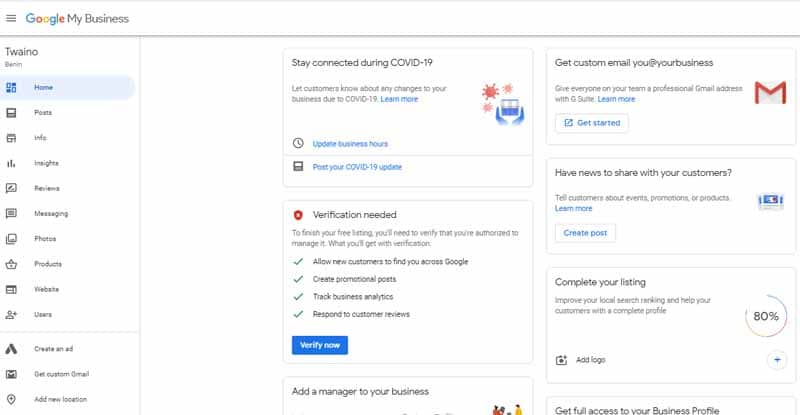 Step 2 : If you have a business with multiple locations, open the one you want to create a short name for.

You arrive on the location selection page after clicking on the "Manage location" button on the home page.

Step 3 : In the left menu, click Info > Add short name. If this feature is available, you should see it in the box under 'phone number'.

Step 4 : Enter your short name. It can contain between 5 and 32 characters.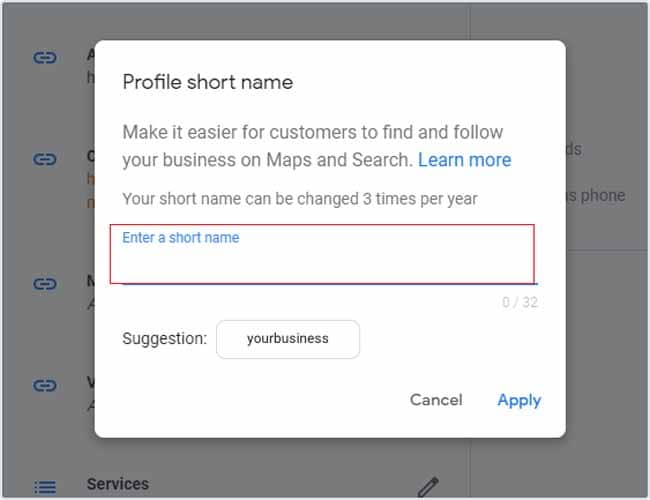 Step 5 : Click "Apply". Your short name will show as pending. It will then appear on your business profile when approved.
Now that you know all about how to create and optimize your profile for Google Reviews, learn how to be successful with Google Reviews.
Chapter 5: Keys to Success with Google Reviews
In this chapter, I'll walk you through where to focus your efforts and some best practices for getting lots of positive reviews on a consistent, ongoing basis.
5.1. The 3 Key Metrics That Matter
You understand that your customer reviews drive the success (or failure) of ALL your other marketing efforts.
Customer reviews determine how much you pay for advertising and how much you pay to acquire a new customer.
Customer reviews determine whether or not you appear in search results when potential customers search for your type of business.
So how can you learn how to get Google reviews that also help you succeed in all your other marketing efforts?
The answer is quite simple. Focus on the only 3 key metrics that matter:
Quality : The key metric for measuring the "quality" of your customer reviews is the average number of stars your business gets on a given review site.

Get a high average rating for your business (at least 4.0 stars or as many stars as your biggest local competitor).
Quantity : The key metric for measuring your review "quantity" is simply the number of reviews that make up your average star rating.

Get a large amount of reviews (at least 20 or as many as your biggest competitor). Note that filtered reviews (such as those Yelp labels as "not recommended") don't count towards your review count because they don't affect your average rating. ·
Recency : The key metric for measuring review "recency" is the number of days/weeks/months since a customer left the most recent review your business received.

Get a regular flow of reviews to always have some recent reviews (an average of 1 review every 3 to 7 days, no more).
As you can see, to be successful with customer reviews, you need a high overall rating (quality), a high number of people (quantity), with several relatively recent reviews (recency).
5.2. How many stars should a business have on Google?
Nearly half of consumers say they need at least a 4-star review before choosing a business.
They view companies with less than 4 stars as low quality companies, and these companies suffer the consequences in the form of lower sales and higher customer acquisition costs.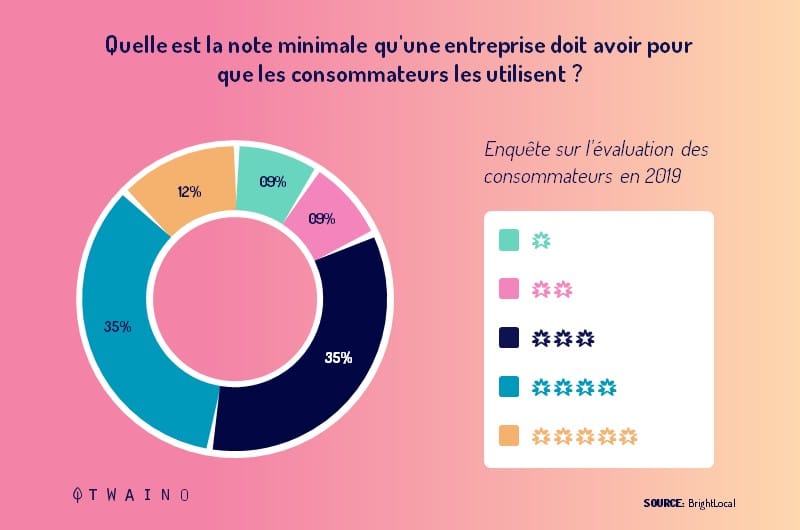 However, a 5 star rating may not be better than a 4.5 star rating.
Some people think reviews are fake when they see too many 5-star reviews.
The best you can do is get an average rating of up to 5 stars, but with a profile that shows notable 4-star (and maybe even 3-star) reviews.
So your potential customers will see that your reviews are legitimate and that they can trust the authenticity of the 5-star rating.
Even though the important thing is to have a better response than your local competitors, you should aim for at least 4 and ideally 4.5 or 5 stars.
5.3. How many reviews should a business have on Google?
First, before feeling able to trust a company, the average consumer reads no less than 10 reviews.
This is therefore proof that it is not good for companies to have very few opinions.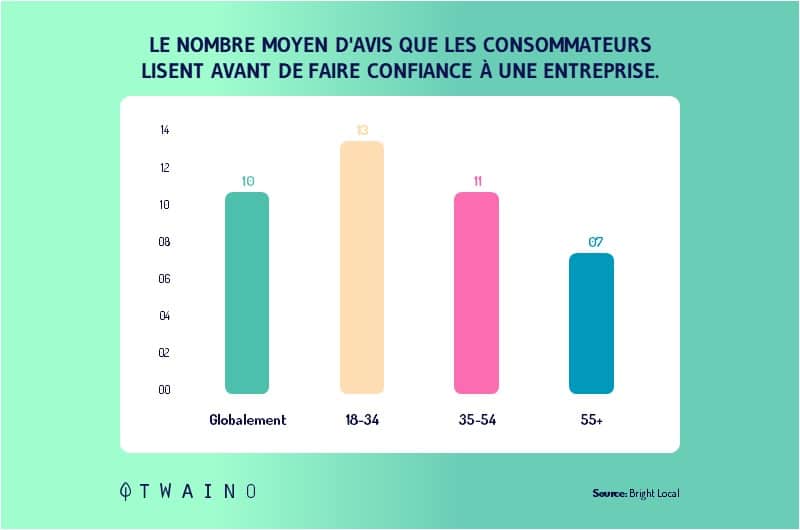 Keep actively working to get more reviews until you have at least 20 customer reviews on Google.
But don't sacrifice quality! If you have 20 reviews and a 3-star rating, that's worse than having 0 reviews.
As you receive more and more reviews, people take your average rating more seriously.
Out of 0 reviews, you don't have an average star rating.
At 1 review, you have a rating, but that's worthless because no one takes that single review seriously.
With 6 reviews, you just met the bare minimum required for only 66% of consumers who search for review sites.
With 10 reviews, you've met the bare minimum required for 86% of people to take you seriously.
With 20 reviews, 93% of consumers who search for review sites will take your average rating seriously.
And as you add more reviews beyond the top 20, your average rating continues to look more and more legit to everyone who sees it.
Also be sure to take a look at your competitors.
If your competitors have less than 20 reviews, that doesn't mean you can relax. It just means that potential customers don't believe the ratings given to any of you.
If you have a competitor with an impressive number of reviews, potential customers will flock to that competitor above yourself if the average star rating is the same for you and your competitor.
The number of reviews doesn't just affect customer perceptions. It also affects search results on many major review sites.
A business with a high number of reviews is much more likely to show up at the top of the first page of search results when a potential customer is looking for a business to buy from.
A business with a low number of reviews probably won't be buried on the 10th page of search results (where no customer ever goes), even if the business has a 5-star rating.
5.4. How often should a business receive customer reviews on Google?
Nearly one in five consumers (18%) do not consider a review relevant unless it was written within the last 2 weeks!
And 77% of consumers say a review won't influence their buying decision if it hasn't been written in the last 3 months.
So the ultimate goal is to have multiple reviews that are no more than 2 weeks old at any given time.
If you average 1 review every 7 days, you should almost always have at least 1 over the past 2 weeks, even accounting for peaks and troughs of activity and inactivity.
If you receive an average of 1 review every 3 days, you should typically have multiple reviews over the past 2 weeks, giving your potential customers more than just one recent review to build your credibility.
If you receive reviews more often than every 3 days on average, you may trigger Google's fraud detection algorithms to suspect that the reviews are fake.
So pace yourself if you find you're in a position to get more 5-star reviews in a matter of days.
Chapter 6: How to Request Google Reviews with Best Practices and Templates
In this chapter, you'll learn the best techniques for approaching customers and getting Google reviews manually or automatically for your business.
6.1. How do I request Google reviews through email?
Asking is legal, responding is courtesy.
Don't waste too much time: send your customers a direct email with your request. This is the best and fastest way.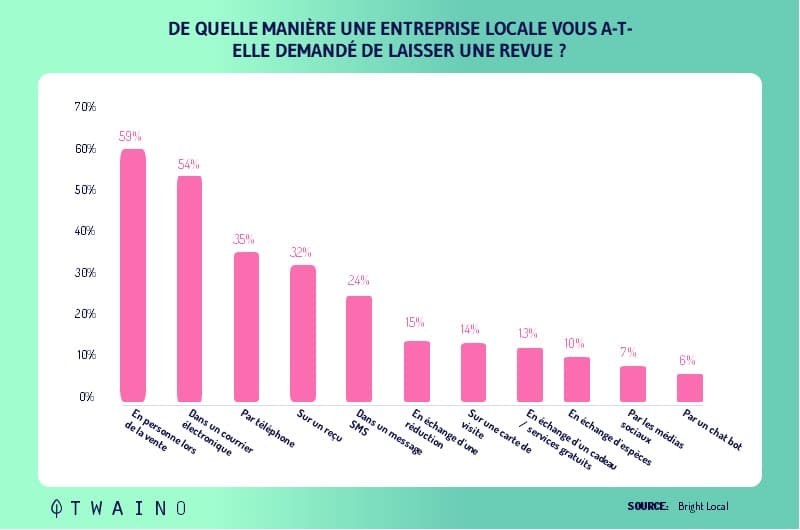 Requests for advice can be made in many ways. Still, 54% of consumers remember it most often when asked by email.
However, there are a few things to consider before asking a customer to review on Google.
6.1.1. Which customers should you ask?
While this can help you get lots of reviews quickly, don't send a review request to every customer you've done business with.
Your goal is to get positive reviews, so your best bet would be to only ask customers you know are happy with your product or service. Their reviews can in turn turn into brand advocates for your business.
To reduce the risk of a bad grade, it is important to think carefully about who you send a review request to.
A good way to find brand advocates is to monitor who is talking about your products on social media.
If they're already saying kind words to all of their friends and followers, they'll be more likely to leave a good opinion for you too!
6.1.2. When should you request an exam?
You must hurry. The best way is to ask when your products are still fresh in their minds.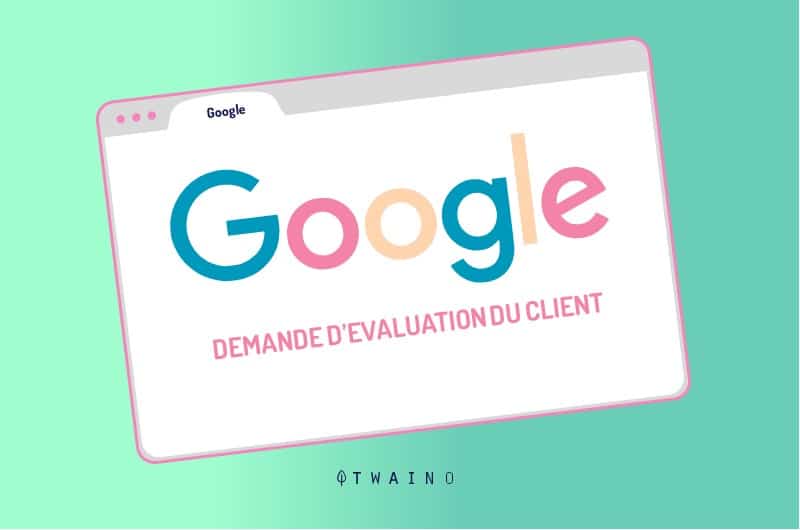 The longer you wait to ask for a review, the less likely you are to convince customers to give you a chance. Do not take any risk.
If you can't send emails soon after a purchase, send at least one to customers from the past month.
If they used your product or service months or even years ago, they probably won't be very keen.
However, even though it may sometimes be too late, you have to be careful not to do it "too early".
Some cannot resist the temptation to send an e-mail when the product has not yet been sent or has just been sent. Too early for the customer to really understand the benefits of the product!
The best is to hold out for up to a week, this gives your customers enough time to really test your product and appreciate its quality.
The key to getting your customers to submit great reviews is asking them at the right time. They're more likely to submit a review when you've proven your worth to them in some way.
Here is a collection of some good times to ask your customers for advice:
6.1.2.1. After a specific
milestone Customer milestones may seem small, but they're a great time to ask for feedback. Milestones can include situations such as:
When a customer returns to your store and makes a purchase;
When they have used your service for a specific length of time;
When they receive a discount from a loyalty program because they have purchased your items a certain number of times.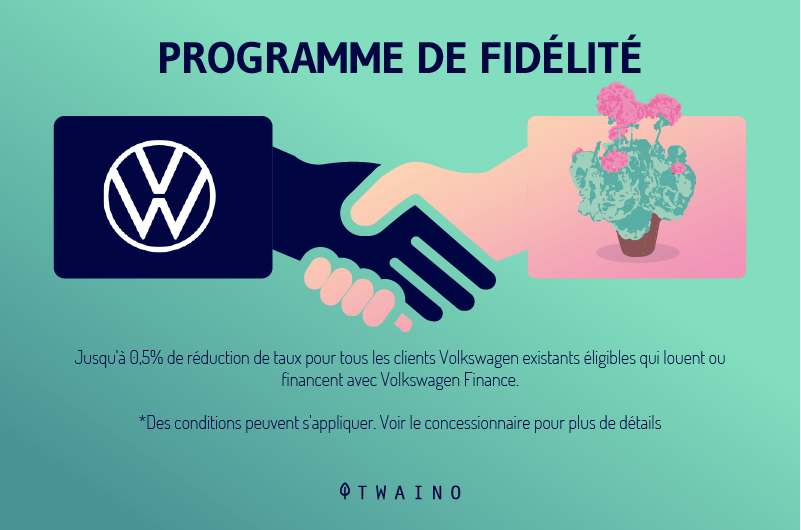 These milestones are likely a good indicator that customers appreciate the products or services you offer. There's no better time to ask for a review than when your customers are showing they love doing business with you.
6.1.2.2. After releasing new features
If your products or services have new features that make life easier for your customers, requesting a review after a few weeks or months after the feature release is a good idea.
Your existing customers may very well be happy with the updates and bug fixes you've made. They are also likely to make the effort to submit a good review while new features are still fresh in their minds.
6.1.2.3. When you check in with customers
Your customer service representatives should interact with customers regularly to see how they like your products or services.
This prompts the customer for verbal feedback and allows your customer support representative to help resolve any additional issues.
If there are no issues or if customer issues are resolved, now is a great time to ask for a review so customers can share their awesome experiences.
6.1.2.4. When Product Delivery is Complete
Most people get excited when they receive a package in the mail. The ideal time to ask a customer for a review is right after opening their package.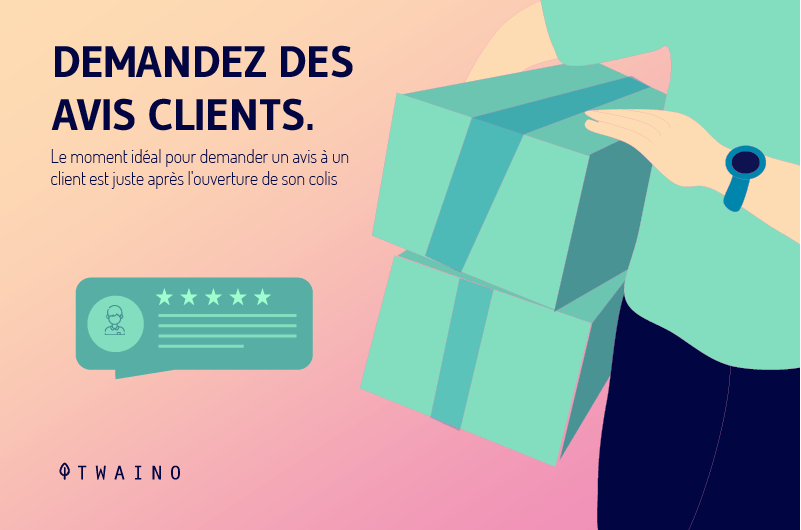 If you send packages to your customers, you can include a nice note in their package asking them to submit a review.
A nice handwritten note, an aesthetically appealing card, or anything that catches your customer's eye helps you increase your chances of getting a review from them.
6.1.2.5. After providing a service or selling a product
When assisting customers over the phone or in person, it is good practice to seek feedback after you have completed the phone call or transaction.
If your customers' needs are well met and you provide excellent service, they're likely to submit a review, especially if it comes to mind.
6.1.3. Google reviews: what to include in the request email
Once you've decided who and when your review request strategy should be, it's time to get down to writing. Be sure to keep these best practices in mind when asking your customers to review your business.
6.1.3.1. Personalize your message.
Make your customer feel special. You won't get a review with a boring, desperate email saying, "Please review us!" (And if you do it too badly).
Personalize your email to customers by including their first name, company name, and even mentioning the specific product or service they used.
Remember to keep a casual tone when asking for an opinion. If you seem desperate or needy, it will only drive customers away from the sequel. No one likes an arrogant person!
6.1.3.2. Be brief
The three most important points when asking a customer for a Google review are:
Briefness;
The simplicity ;
The precision.
You're asking him to take the time to leave a note, so don't go overboard by making him read an email as long as a novel.
Your email should:
Thank him;
Mention the reason for which you are requesting a review;
Explain how to leave a review on Google;
Inform about the time it should take.
6.1.3.3. Include a Short Review Link
Make it as easy as possible for your customers to leave a review by giving them a direct link.
If you request a review without providing a shortcut link that they can click on, they will have a hard time fulfilling your request.
Searching your Google My Business account to leave you a review is already a longer journey. You need to get them to think as little as possible.
You can easily generate a direct link that will take your customer to a Google page where the form will appear automatically.
I already talked step by step about creating a short URL in chapter 4.
6.1.3.4. Test different messages to find the best
You don't know which message will work until you try it. Test different emails to different customers, then track and compare the results of each.
But remember to edit each email for each individual customer. Not all customers are the same, and you don't want to treat them the way they are.
Use your best performing email as a general guide for how to write review request emails later.
This A/B testing can help you identify and lock down your best performing email template to use in the future. This could guarantee fresh ratings and reviews with every post.
6.1.4. Some Google Reviews Email Templates
Now that you know some best practices, you're ready to write your own email and start publishing Google reviews for your business.
Here are some generic templates you can use to get you started!
6.1.4.1. Product Review
Hello [Customer Name],
Thank you for your recent purchase of [Product Name] from [Your Establishment Name]! We truly appreciate your business and truly appreciate you as our customers.
Customer satisfaction is extremely important to us, and we'd love to hear your feedback on what you think of our product after using it for yourself! If you could take a few minutes to leave us a review on Google, we would greatly appreciate it.
To submit your review, simply click below and let us know what you think!
[INSERT CTA BUTTON WITH GOOGLE REVIEW LINK]
Thanks in advance for taking the time to leave a review! If you have any questions or want to talk directly about your [PRODUCT TYPE], please feel free to contact us [INCLUDE LINK] anytime.
Sincerely,
[Your name or that of your sales representative]
6.1.4.2. Service Review
Hello [Your Customer Name],
Thank you for your recent [Service] at [Your Company Name]. We really appreciate all of our customers who come to us for help, including [your business name]!
With us, customer satisfaction is extremely important. For that, we would love to hear your feedback on what you think of your recent service!
If you have a few minutes, we'd really appreciate a quick Google review of [PLACE LINK] to let us know how [Name of employee who worked with them] did.
To submit your review, click the link below and let us know what you think!
[INSERT CTA BUTTON WITH GOOGLE REVIEW LINK]
Thanks in advance for taking the time to leave a review! If you have any questions or want to talk directly about your [Put Service Type], please feel free to contact us [CONTACT LINK] anytime.
Sincerely,
[Your name or that of your sales representative]
6.1.4.3. Experience Review
Hello [Participant Name],
How did you find [Experience Type] at [Your Institution Name]?
We are always working hard to improve our services and welcome feedback from visitors on what they value most.
Can you give us a few seconds to leave a Google review on your experience with us? We will be happy to read it!
To submit your review, click the link below and simply let us know what you think!
[INSERT CTA BUTTON WITH GOOGLE REVIEW LINK]
Thanks in advance for taking the time to leave us a review! If you have any questions or would like to enjoy [The type of experience] again, please do not hesitate to contact us [LINK TO CONTACT].
Best regards,
[Your name or that of your sales representative]
6.2. 23 Other Proven Techniques To Ask For More Google Reviews
In my opinion, email is the best way to stay connected with customers and get reviews back. However, there are a few other very effective methods that you can try if you think they are right for your business.
6.2.1. Ask family, friends and acquaintances for help
When starting out, it's important to get some Google reviews first so that the stars show up.
Of course, not an "honest" or unbiased review, but at least a small start. I wouldn't ask more than 3 or 4 people here because otherwise it's really not honest.

After all, you don't want to play anything to your customers. It is always very useful for the beginning, because in some cases the stars are only displayed from 5 ratings.
To quickly get some Google reviews here, you need to ask your family and friends first.
6.2.2. Approach happy, long-time customers with positive reviews
If you have good contacts with a few customers, you can also approach them directly and request a rating.
Of course, not everyone is friends with this "Google ranking cold acquisition", but it is also another technique to get grades. It is true that you need to make sure that you are not necessarily going to dissatisfied customers.
Negative ratings aren't always bad, but once you've gotten a few ratings, a one-star rating will of course lower the average significantly.
If you get negative feedback from time to time, that's not bad at all. There will always be customers who react negatively to this type of acquisition. So, think well in advance before launching this request.
6.2.3.cards with Google review link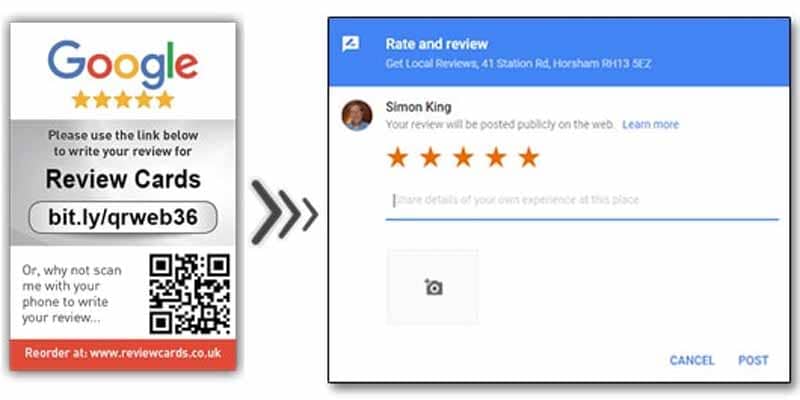 Source : Review.card
In order to be able to invite customers who are not so internet savvy, there is the possibility of the business card. Simply print the review link on the business card. In addition a nice text and preferably a photo of the evaluation form.
Quick tip:
Don't put a crazy review link on their business card. Most customers will simply be discouraged. To make it a little more sophisticated and aesthetically pleasing, you need to have a short, simple link that leads directly to the review page.
For example: https://abc.ext/xyz6.2.4
. Use QR codes to log in to review pages
Mobile devices are ubiquitous among today's shoppers. This means that almost any user has the ability to scan a QR code and visit the site it links to.
This is a great way to link directly to a review page by printing a QR code on:
Promotional material;
Receipts;
Or any other location that users come into contact with.
This passively and effectively encourages users to leave reviews once they scan the code and see where it leads.
6.2.5. Encourage the Customer to Review
Unfortunately, it's human nature to always expect something in return. For most people, even clicking a few stars is too "tiring" unless there is a specific reason for it.
Usually that reason is either disappointment and anger or joy over a great product or service.
But how do you get feedback from customers who are happy but don't give a rating?
In order not to have to spend too much money here, it would be possible, for example, to organize a competition.
Just as it is in human nature to do nothing without consideration, it is also in our nature that gambling attracts us.
Here is an example: "Anyone who gives a Google rating has the option of receiving a free treatment or a €20 voucher".
You can also select one winner per year and reward them well. Here is an example: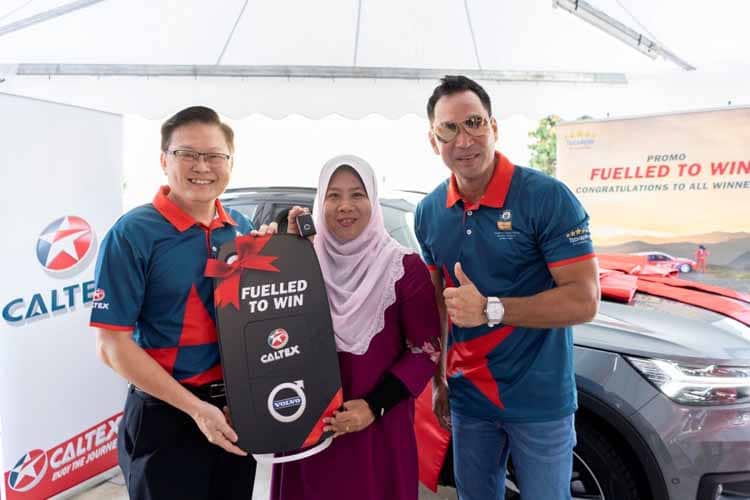 Source : nst
Thinking of something!
Large companies also follow this strategy. The only difference here is that there is no personal contact and most users think "oh my God", many participate, I won't win anyway!.
The one who is convinced of you will come backSo evaluation and new customer!
6.2.6. Make an annual draw among users who have posted a comment
This action allows you to obtain many reviews and, in addition, certainly all positive.
Also, you can't forget to thank customers for the trust they have given to the business or online project through their reviews.
There are various very original marketing techniques that can be summed up in one word: thank you.
It is perhaps the most powerful tool for building loyalty and maintaining a good relationship with the customer. From gratitude videos to mailing strategies that remind the consumer that you are there.
6.2.7. Product tests or free treatments
If you want to go further, you can also take a look at the principle of product tests or free treatments.
For example, you can just select a few people (perhaps a good mix of repeat customers and new customers) to offer them a free service.
After processing or testing the product, you can then inform the customer in a friendly manner about your request for an evaluation. However, please do not ask for a 5 star rating. Just ask for a rating, if they were satisfied.
6.2.8. Include a prominent review link on your website
A great way to ask for a review indirectly is to include requests for CTAs on your website.
You can include different touchpoints such as on your homepage, in your blog or on a page with your menu or products.
Make sure the CTA is relevant to the touchpoints so you can start seeing an increase in Google reviews.
It feels good to receive positive reviews from customers. It makes you feel like you're doing things the right way with your business.
To go the extra mile for your customers who submit reviews, reply to them directly. This shows them that their opinion matters to you.
6.2.9. Add a CTA via your newsletter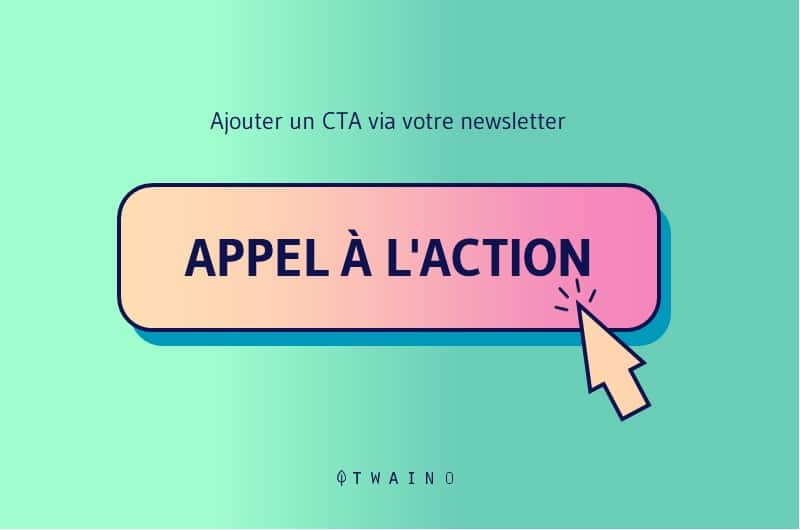 You should also embed your review link in your newsletter. Newsletters are still an important way to generate reach.
Your newsletter footer is a great place to add a link to your Google My business profile and get reviews. Don't forget to make a good call to action.
Users are often willing to leave reviews when they think about it and have the time. A good time to leave a review is when they read your newsletter.
A link at the bottom is very effective in redirecting users and encouraging them to make a review.
6.2.10. Make sure users can leave reviews
The first thing you need to do to get positive Google reviews is to make sure you have a Google My Business (GMB) page.
It may seem obvious, but many small businesses don't realize that they don't immediately get a Google My Business page just because they don't know.
You must save the page and complete the requested information. Once the page has been created, developed and verified, you can start collecting customer reviews.
Businesses with a Google Places page will find that their information has moved to a Google My Business page. This means already having a solid starting point for a brand profile that has already been developed previously.
But one of the best ways to get positive reviews on Google is to hire a professional online reputation management company.
6.2.11. By request
Most of the time, the easiest way to get feedback is to request it.
Often your customers buy a product and have a satisfying experience using it. But they almost never think of coming back to your page and leaving a comment. The same goes for services.
Although some industries like hospitality and catering in particular find it easier to accumulate opinions.
But, even if your business is not in this industry, these are ways that can be very helpful in asking your customers for honest feedback.
6.2.12. Make it easy to post a comment
To collect as many reviews as possible, it's best to link to the feedback page.
Instead of linking to your Google My Business , link the site directly to the review page.
Make sure the user has to click as few times as possible to get to the feedback page.
If they have to search your profile or website and then search this page to leave a review, most will surely stop trying.
Treat each additional step as an error where you will lose a percentage of possible reviews.
6.2.13. Avoid Buying or Falsifying Reviews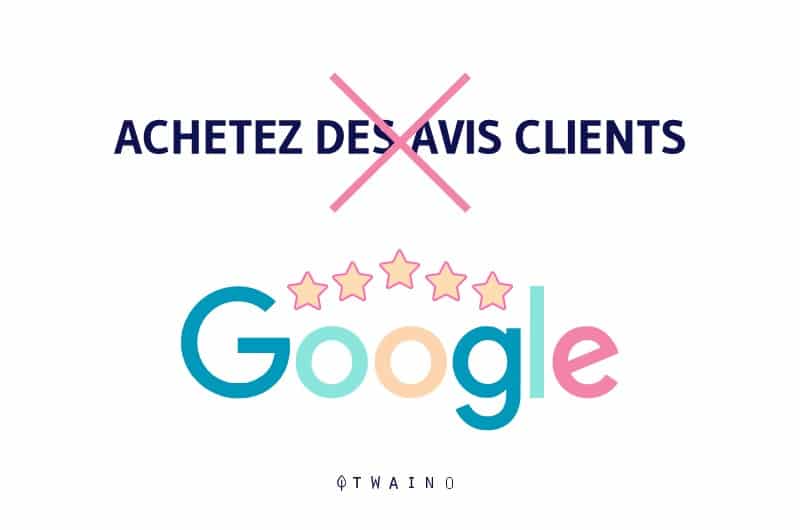 Experienced internet users know what a legitimate review looks like. More importantly, they know how to spot fake reviews.
There are many clear signs that indicate when a brand has bought positive feedback or removed negative feedback.
Writing reviews about your business from personal accounts or buying reviews from other accounts is a sign that your business has something to hide.
An additional risk of purchased reviews is that when these fake accounts are deleted, your reviews will also disappear.
At the very least, you will lose your credibility. Fake reviews hide the truth, and the truth is what you want to promote to improve your brand reputation.
6.2.14. Get reviews from places other than Google
Attracting reviews through Google My Business is very effective. But that doesn't mean you have to put all your eggs in one basket, either.
Many users prefer to find reviews through Yelp or one of the many other sites that offer business reviews.
If you have no reviews on any of these sites, but plenty on Google My Business, your reviews may seem bought.
When asking for reviews, do so through any other sites popular with users as well. Don't rely solely on Google.
Allow your users to choose the site of their preference. Some will even go out of their way to post comments on various platforms.
6.2.15. Respond to negative reviews quickly and personally
Inevitably, you will get negative reviews. One or two star reviews should be left as they appear. This means that you should monitor the notices you receive frequently.
But if there is something to avoid, it is to eliminate negative reviews (except in exceptional cases). Users will know you're doing it and they won't forget.
Address negative reviews in comments and show users your point of view.
Ask the unhappy user to contact customer service and work together to make things right and improve customer opinions.
If they're not satisfied, and sometimes that's not possible at all, don't worry. If you can satisfy others, ask them to leave more reviews to better influence the opinion of other users.
I'll explain in Chapter 7 how to deal with negative reviews.
6.2.16. Promoting Public Testimonials
Almost every business will receive an unsolicited review at some point. These comments, if negative, provide an opportunity to provide better customer service and emerge stronger from the mini crisis.
So what do you do when they are positive? A private communication cannot be used publicly without the sender's permission.
However, you can respond and request to post their review on Google My Business and other sites.
This allows you to bring private comments to the public's attention.
6.2.17. Publish reviews for your partners and other businesses
It is not necessary to obtain all customer reviews. Many companies have partners in the sector.
One trick you can use is to leave good reviews for these businesses on their pages and profiles.
It won't always work, but sometimes these companies will leave their reviews on your page.
This helps build a better business relationship and boosts your feedback and reputation at the same time.
6.2.18. Mention a customer in a company blog post in exchange for a review
Customers are offered a mention in a company blog post in exchange for a review. This way the business gets a review and the customer receives advertising.
6.2.19. Reviews in Exchange for Product Samples
Sometimes customers can be reluctant to introduce new products or services to market. Offer a sample and make a review about it, it can be an exchange with good results for both.
6.2.20. Encourage users to leave a review on social
networks Social networks, thanks to their proximity and their direct communication, are a great dissemination tool for customers and companies. These can help in direct communication between the company and the customer.
In addition, it is important to promote geo-tagging. More and more people are using geolocation on their social networks.
You can promote hashtags and ask your customers to use them while they indicate that they are in your store. It's fun and can reach more people.
Community Manager is an excellent solution for managing social networks in a company.
6.2.21. Place a poster in the physical store
Place posters encouraging users to comment on products or services. Here is an example: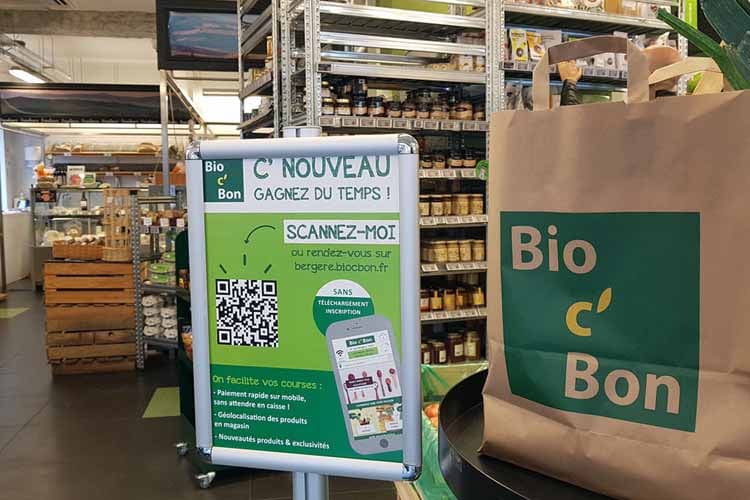 Source : Isa-conso
It's a fast, simple and fun way.
Many stores have a screen at the exit with original questionnaires that invite you to appreciate the service offered.
In the case of the tourism industry, there are hotels equipped with computers where it is possible to leave comments and opinions during your stay.
6.2.22. Offer Discount Codes in Exchange for a Review
Offering discounts to customers can be very beneficial to the business.
This guarantees a positive review and that the customer can possibly consume the products or services offered by the company again.
6.2.23. General tips
Try to turn your regular customers not only into customers, but also into fans.
Create a relaxed, friendly atmosphere to keep people coming to see you and recommending you to friends and family.
Only then can you garner lots of honest and positive Google reviews.
After all the fun and the many reviews collected, there will always be a negative rating. Whether it's a real or a fake review.
Don't get mad, you can't please everyone. Try to handle it calmly and professionally.
Responses to reviews are always good, so take your time and respond to your customers' reviews. Not only negative judgments, but also positive ones.
When potential customers view your reviews and see that all reviews are responded to, it shows how important your customers and their opinions are to you.
Also very important: really don't be afraid to ask your customers about reviews.
6.3. How to Keep Google Reviews Fresh and Fresh
The key technique to getting Google reviews every time so you always have the latest reviews is simple: Ask for reviews EVERY day.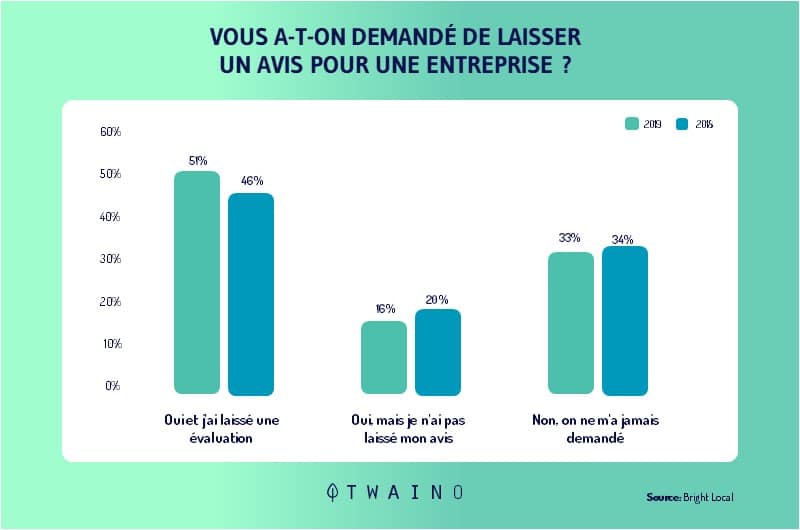 According to bright local, 76% of those asked to leave reviews in 2019 do so, up from 70% in 2018.
However, avoid asking for reviews as a "marketing campaign" or "batch".
Don't wait until the end of the month or even later to claim customer feedback.
When you request feedback in batches, here's what can happen:
There will be times when you'll have virtually no feedback for a long time;
Then, a large number of requests at a given time, and suddenly a large number of comments;
Then suddenly again, no comments for a long time.
In other words, from time to time you will receive "recent" comments every week. The rest of the time, your most recent reviews become outdated.
A large number of review requests also triggers Google's fraud detection algorithm.
You might find that Google has deleted a lot of your comments, because the sudden appearance of a bunch of comments is very suspicious to both Google and ordinary humans.
Expert advice : Enjoy while there is still time.
Within 24 hours of completing a customer transaction (barring special circumstances, of course), your customers are more likely to provide feedback to you.
Especially when their memory is still fresh and their positive emotions towards you are still strong.
It is during this period that happy customers are generally in an emotional state and are most likely to give a truly outstanding review. This is also when the customer is most likely to take action and write any type of review.
Establish a daily routine for asking for feedback from customers you just met that day. The result will lead to a higher conversion rate for your review request and higher ratings from happy customers. And of course, your "Google My Business" page will also receive a steady stream of new, important reviews every week, rather than a sudden spike in reviews.
6.4. The Technique for Getting Google Reviews with Consistently High Ratings
The key strategy for getting Google reviews with high ratings every time is simple: pre-screen customers.
Would you like to request a review from a customer who had a bad experience with you?
Of course not, because that would be crazy.
Still, I explained above why you should ask every customer for a review.
Of course yes, but with a different strategy.
Well, you should always ask every customer for their opinion, but not publicly on major review sites like Google.
You should ask each of them to review your business via one-to-one private communication. This will let you know if you meet their needs so you can get a good assessment.
If the client says you did a great job, congratulations! You have a satisfied customer. Immediately request a Google public notice.
Sometimes you need to turn the dissatisfied customer into a happy one. Either you can't, but you just need to know the customer's issues to ensure future customers aren't dissatisfied for similar reasons.
If customers say you're not doing well, it's not the end of the world. Just find out what's wrong and improve deeply to get great Google reviews for times to come.
You must necessarily satisfy your unsatisfied customers for the times to come to regain their trust.
Maybe you can't, but you just need to figure out what the customer didn't like. So you will be reassured not to repeat similar errors in the future.
Before assuming a customer is satisfied, pre-screen each customer through private communications. Ask them to comment on what they think of your services and products.
Then, right after shortlisting, ask happy customers to rate you on Google and unhappy ones for private reviews.
Thus, feedback from dissatisfied customers will allow you to make improvements to your products and services for the future.
The Rising Star Reviews tool is an English tool that facilitates the pre-screening of customers by sending them an email or an SMS.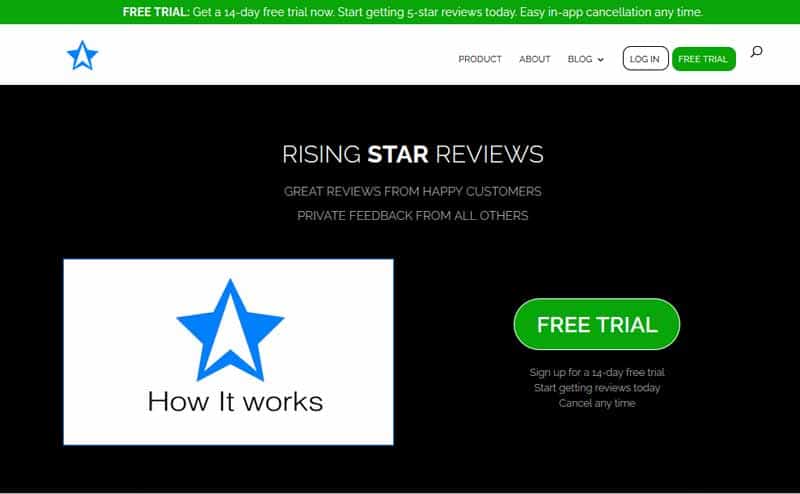 The content of these is based on a request to rate the company on a 5-star rating scale.
When customers click on a large number of stars, the tool automatically asks to give a review on major websites like Google.
However, when a customer clicks on a lower rating, the tool asks them to provide a private comment (rather than a public comment). This will let you know how to get a higher score in the future.
This way, you can be sure to get better Google ratings from satisfied customers.
Respect the private improvement reviews of all other customers until you get their best reviews as well.
6.5. How to automate getting Google reviews?
Ultimately, you have other important functions to manage within your business.
Manually sending review requests to all customers every day can be a cumbersome process.
With all the work you have to do, you just don't have enough time to text and email every customer on a daily basis.
This is why automating the review process is important. Integrate the generation of reviews into your business, just like sending an invoice.
There are review management software that can take care of the whole process for you.
For example, BirdEye uses deep links to direct customers to the Google review form with a single click.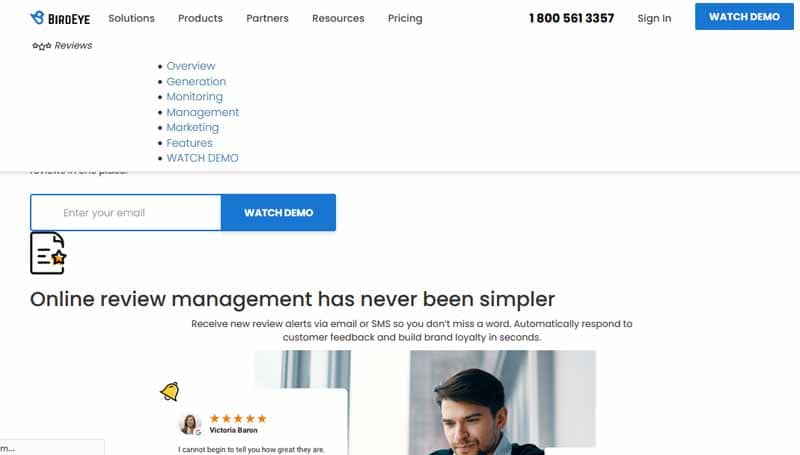 This makes it easier to write a review rather than not writing one, especially when customers are happy with their experience and like your business.
BirdEye manages this process for Google and over 150 other review sites.
BirdEye is fully integrated with Google, so every step of the feedback collection process is automatic.
In fact, BirdEye is one of the few companies that directly integrates Google's private API, which makes the process of collecting and checking load times faster.
Chapter 7: How to Respond to Negative Google Reviews?
In this chapter, you'll learn how to handle negative Google reviews like a seasoned PR professional.
After reading it, you will know how to turn lemons into lemonade.
You can't always prevent negative reviews from happening, but you can often turn them from a public relations loss into a public relations victory.
7.1. Your 3 Options for Responding to Negative Google Reviews
First, you've created your GMB profile and filled it with beautiful photos of your business and happy customers.
Then you automated the way you ask for reviews to pre-screen every customer every day!
The 5 star reviews started coming in.
You have good quantity, good quality and good recency.
Bravo, you are unstoppable!
So suddenly! You get a scathing one star review.
Shame !
For every 1-star review you get, you need to get 8 additional 5-star reviews. This is how you're going to average that 1-star review down to a number that rounds up your overall average rating to 5 stars.
Now what would you do? How can you "fix" this bad 1 star review?
Well, you have 3 options:
Do nothing
Remove review
Reply to reviewer
7.1.1. Do nothing
Option #1 is almost never the right answer.
Typically, when you do nothing, you're sending a signal to everyone who sees the negative review that you don't care enough about your customers to respond to it.
Which brings us to option #2: That is, to remove the review.
7.1.2. How do I remove negative reviews?
Sometimes you can get a completely inappropriate negative review from Google, but only if the review violates Google's policies.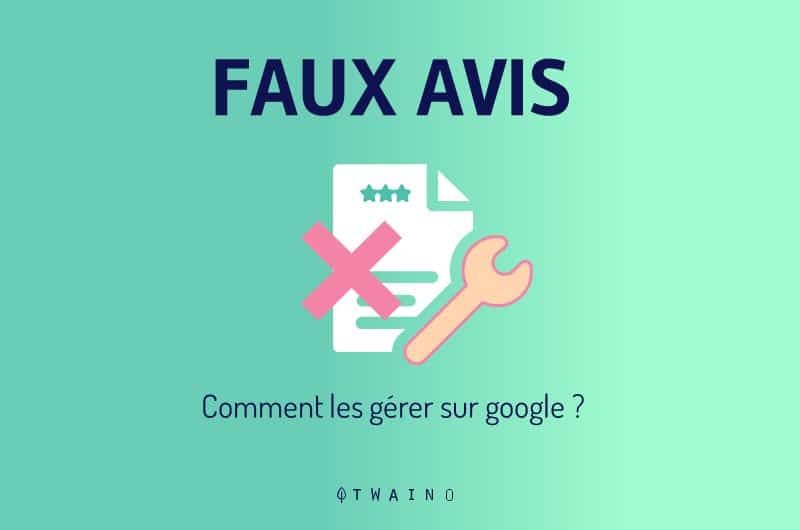 For example, Google does not allow any of the following types of reviews:
Fake reviews;
Off-topic social comments or personal rants;
Rants with sexually explicit profanity or other offensive language;
Harassment or intimidation of specific people, such as employees;
Notice of persons in conflict of interest, such as competitors.
See Google's Content Policy for the full list of types of reviews that Google doesn't highly appreciate.
To have a Google review removed, all you have to do is flag it as inappropriate.
If the review isn't removed after a week or two, contact Google Support for the status of the reported review. (Just click on the "Support" link in your GMB account.)
For a step-by-step guide to deleting or reporting a Google review, please visit this page.
But in most cases, negative reviews don't violate any of Google's policies. So in most cases you should lean towards option 3 and respond to the assessor.
7.1.3. How do I respond directly to a negative review?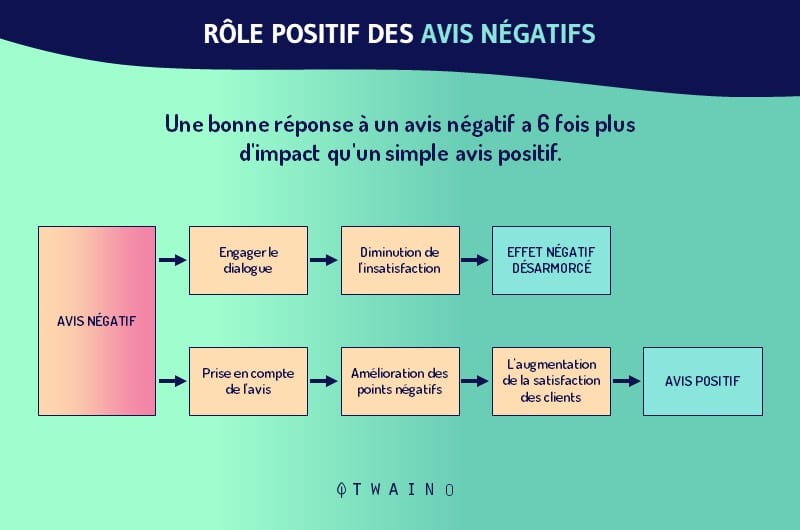 When responding to a customer about a negative review, the last thing you should avoid is escalating the situation.
The most important thing to understand in order to successfully respond to negative reviews is this: you're writing a response for future customers, not just the customer who left the negative review.
Your main concern is not just the customer you are responding to, but every customer and potential customer who reads your response for years to come.
This is your chance to show countless people just how customer-focused you really are.
Even if the customer who wrote the negative review remains unhappy after your response, you will get a lot of other customers.
But unless your response shows that you clearly went the extra mile to help that disgruntled customer!
7.1.3.1. Three key success factors for responding to a negative review
The 3 key factors for successfully responding to a negative review are:
Timeliness : Respond within 24 hours. The faster you respond, the more likely you are to turn a negative review into a positive one.
Positivity : Keep a positive, friendly attitude and sincerely try to solve the problem or provide useful information. Show any future readers of your answer that you are trustworthy and truly dedicated to customer satisfaction.
Brevity : Keep your answer to less than 5 sentences, ideally 2 is enough. This ensures that people are likely to read your answer. People review the answers first, then decide if they should read the full answer. If you keep your answer short and easy to skim, more people will read it.
Responding quickly and keeping a positive / friendly attitude while remaining brief is therefore the best way to manage a negative opinion.
Example: According to bright local, 71% of consumers said they are more likely to use businesses that respond to existing reviews.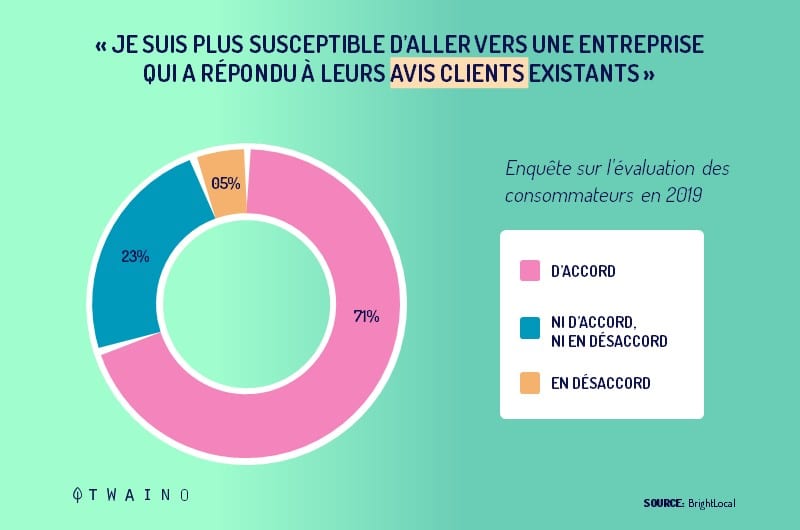 7.1.3.2. Four Guidelines for Responding to a Negative Review
To craft a truly positive response, follow these 4 guidelines:
Express sincere sympathy
Let the customer know that you care about the customer's experience and that you really want the customer to be happy.
Acknowledge the customer's issues or feelings so they know you believe them and care. Examples of language you could use:
I'm sorry to hear that. I can really see that this is a problem;
Ouch! I am truly sorry that you had this experience;
Sorry. Thanks for letting us know, so we can try to make things better.
Take Responsibility
Take responsibility for any role your company may have played in customer dissatisfaction.
However, not to the point of becoming a doormat for the customer to walk everywhere.
Examples of language you could use:
We should have done things differently.
We strive to provide our customers with the best experience possible, but we clearly failed to do this for you, and we're sorry.
Resolve issues
If possible, express your desire to resolve the issue and offer contact information so the customer can contact you offline for follow-up.
Examples of language you might use:
We would like to send you a replacement product for the defective product. We will contact you by e-mail today;
We would like to refund you. Just contact customer service and quote support ticket #123 and I'll personally make sure your refund is processed promptly;
We wish we could bring your dead cat back to life, but that's obviously not an option. But if you decide to adopt a cat, let us know. We will cover all costs associated with adopting a new cat. Once again, you have our deepest apologies and deepest condolences.
Inform
If it is not possible to resolve the problem, offer useful information that could at least allow the customer to obtain some relief from the problem.
Even if it means sending your client to another company. Examples of language you might use:
"Since our traps are for big game only, we recommend you try our competitor ACME Corp. Their Roadrunner 2000 trap is probably better suited to your specific needs." ;
"To avoid further explosions, we recommend that you store the two chemical containers in separate rooms." ;
"Sorry, we cannot help you regrow your hair after the accident with our product. However, we can strongly recommend that you use our competitor's (…). We understand that they are the best on the market.
7.1.3.3. How to avoid common pitfalls?
Even when you write the perfect response to a negative review, users may not read your response as you specify.
Customers reading your reply don't know what your tone of voice is or what your mood is.
So they may read your words with a completely different tone of voice and assume you're a greedy businessman looking to make a quick buck.
Try to avoid these 3 common pitfalls that can cause people to misinterpret your answer:
.
Blame Never blame the customer, even if the customer is entirely responsibleNever even feel like you could blame the customer.
For example, some people might read this response and think that you seem to be blaming the customer:
"We're sorry you set your hair on fire with our product, and we really want to help."
On the other hand, this answer avoids the blame game better:
"We are sorry that your hair caught fire and we really want to help you."
Negative
words Never use words that could be interpreted as having negative connotations, even if the point you are raising is positive.
Good marketers understand that in driving customer behavior, emotional content and word associations often matter.
Otherwise, more than the actual meaning of these words.
For example, some people might have a negative emotional reaction to this response:
"I don't want to upset you, so I don't promise too much what I can't deliver.""
But a positive emotional reaction to that response:
I really want to make you happy, so I'll help you as much as I can anyway."
Apologies
Never say anything that could be construed as an apology, even if you're just trying to inform the customer.
For example, some people might think this answer provides an apology:
"I'm so sorry you broke out in a rash. We had no idea you were allergic to soap."
But this response better avoids thinking you're making excuses:
"I'm so sorry you broke out in a rash. I wish we had asked you first if you were allergic to soap."
7.2. Should you also respond to positive reviews?
Yes ! Respond to positive reviews with heartfelt "thank you" responses.
It's a great way to deepen your relationship with every customer who leaves a positive review.
When a customer leaves a positive review, they may feel like they're risking their own reputation to support your business.
If a friend of theirs sees their review, uses your business, but then has a bad experience, they may lose credibility with their friend.
Reward them for believing in you enough to take the risk. Acknowledge their review with a warm, heartfelt response of "thank you."
The customer will feel even more committed to continuing to do business with you.
You will then have more credibility when other people search for your type of business and see that you respond to a large number of your reviews whether they are positive or negative.
They'll see that you're really committed to making your customers happy, and they'll be more likely to become your next customer.
Summary
Whether it's for customer first impression or ranking on Google, it will be difficult for you to do without reviews
. So you should try to get simple and effective Google ratings from regular customers and/or relatives.
To make it easier, create a short review link and a subpage that links to it.
Also, don't get frustrated if there are negative reviews at some point.
It's not bad and in most cases it doesn't hurt either.
In this article you will find all the elements to obtain quality reviews on Google.