Twaino : Your SEO Agency based in Lyon | France
Did you know that 50% of local searches on Google result in a visit? Obviously, this is unlikely to concern you if you are not in the top 3 of the local results. The best solution to achieve this is to use local SEO.
If you manage a service delivery agency or a physical store in Lyon, Twaino can help you stand out from the local competition and increase the number of visitors.
BOOK A MEETING NOW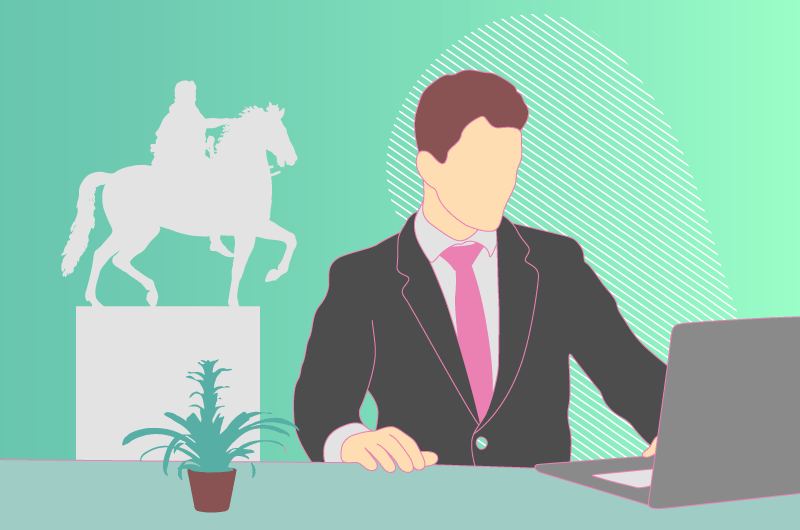 Headquartered in Lyon: a business opportunity with high competition
The eternal beauty and the prodigious architecture of the City of Lights charmed the voters of the Condé Nast Traveler, who did not hesitate to grant it the second place of the world's major cities this year, just after Kyoto and ahead of Singapore, Sydney and Vienna.
This ranking is not surprising when you know that Lyon welcomed 6.5 million tourists in 2019. And who says tourist says catering, leisure, entertainment, accommodation, transport, travel services, etc.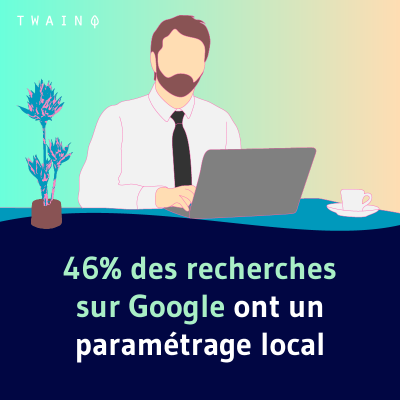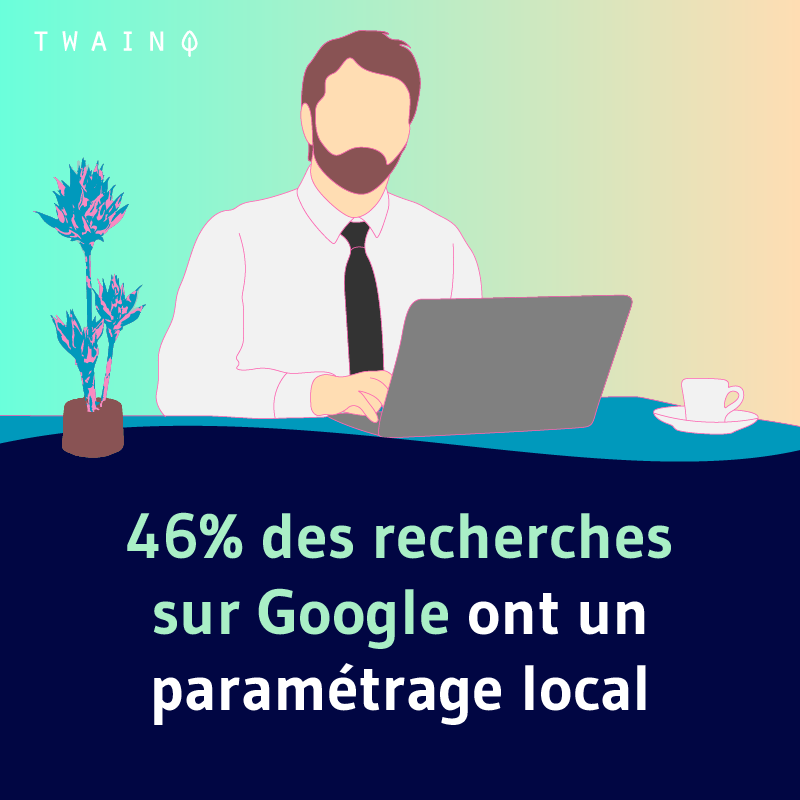 These are all needs to be satisfied, to which must of course be added those of the local population. Anyway, it is likely that your sector of activity is in demand in Lyon, more than you imagine. This is why at Twaino, we believe that the city of two hills is a mine of opportunities for those who develop their business there. However, the competition is very high.
BOOK A MEETING NOW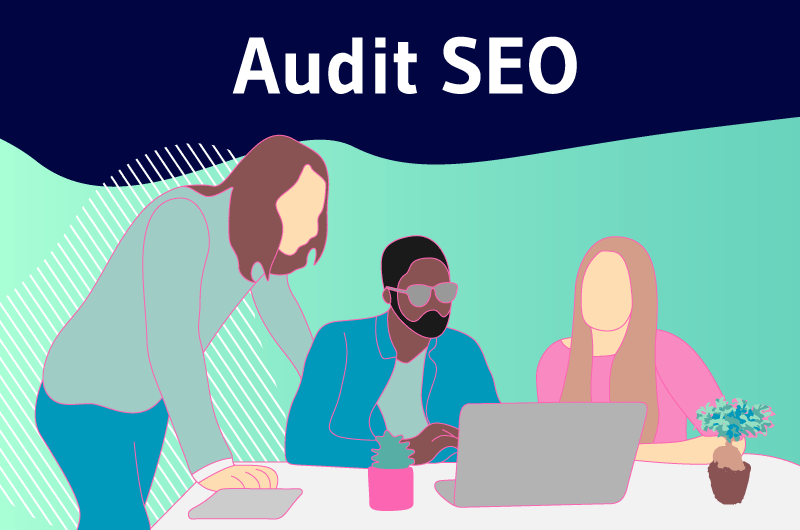 An SEO audit to stand out from the competition in Lyon
Lyon represents an important consumer space and you are not the only one who wants to take off your activity in the city. After positioning yourself in a niche, you must stay in the race and do well. Our SEO agency is able to support your company, to help it acquire real authority in your sector on the Lyon market.
For this, we offer a FREE SEO audit to our customers. This audit allows us to analyze your competitive environment in depth, in order to determine your strengths and weaknesses. Thanks to these elements, our SEO consultants are able to develop the best strategies, which you can adopt to outclass your competitors and widen the gap.
And without a good understanding of the challenges of your local business in Lyon, it would be operating blindly.
Twaino, SEO Agency in Lyon
You wish to be accompanied for an SEO service in Lyon, do not hesitate to contact us.
An SEO strategy that aligns with your local realities in Lyon
Imagine that you have adopted a web marketing strategy in France that has really paid off, so much so that you decide to conquer the market of a neighboring country, Germany for example. There is no guarantee that the effective method in France will have the same success in Germany, since the two countries have different cultures, preferences and lifestyles.
This rule applies between cities in the same country. In addition to national history, Lyon also has its own history, its own culture, its own habits, its own population…
This is why it is preferable to choose an SEO agency capable of taking into account the realities of your environment for the success of your activities in Lyon. Unlike many SEO agencies that always recommend the same strategies, Twaino's experts immerse themselves in your local issues to offer the most suitable solutions for your business.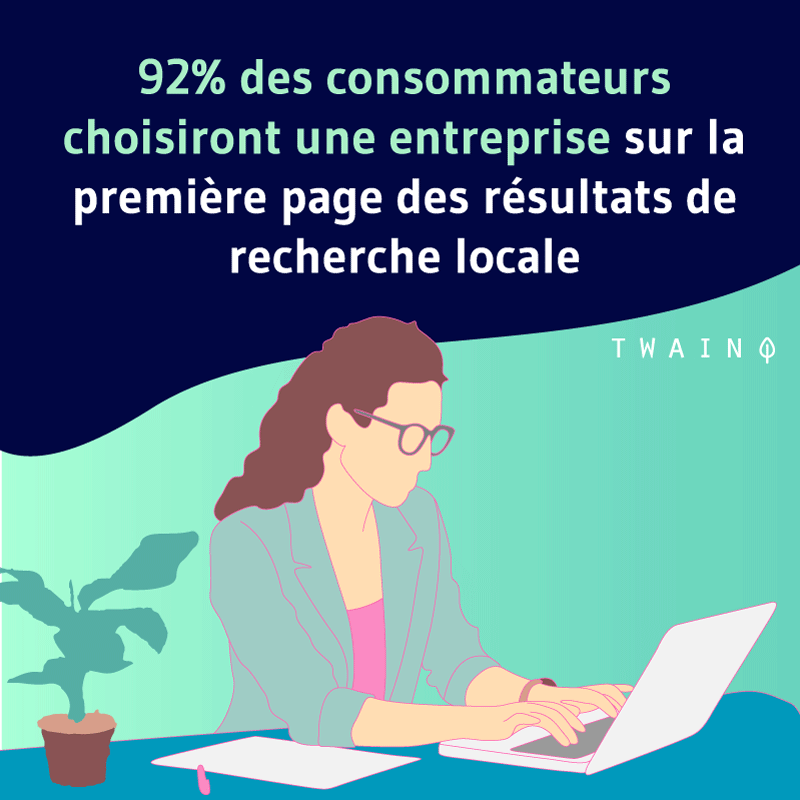 SEO Local in Lyon: each district has a unique strategy!
Lyon is very heterogeneous: night owls, student revelers, middle class, bourgeoisie… Faced with this mix, it is essential to approach each zone distinctly in order to really resonate with your audience and not go unnoticed. The content you offer in each borough must be different and presented differently.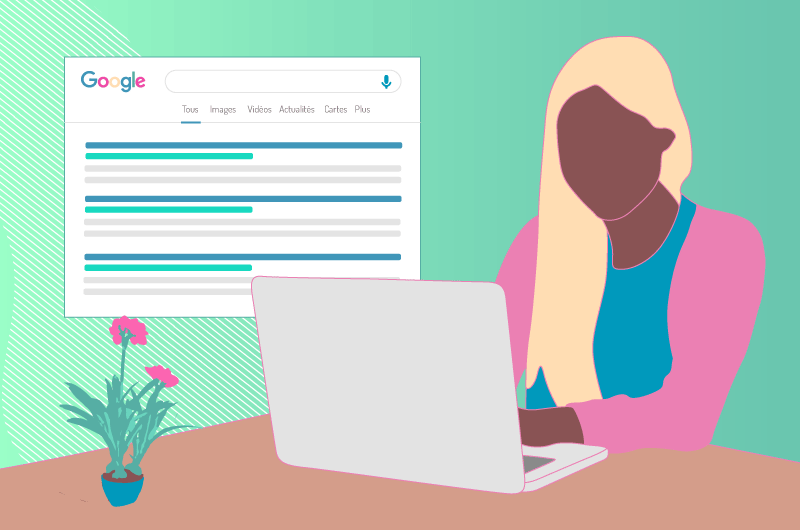 The Twaino agency takes the time to analyze the daily difficulties of your business and the needs of the local population. This allows us to find solutions that reconcile your prerequisites and the specificities of your target.
BOOK A MEETING NOW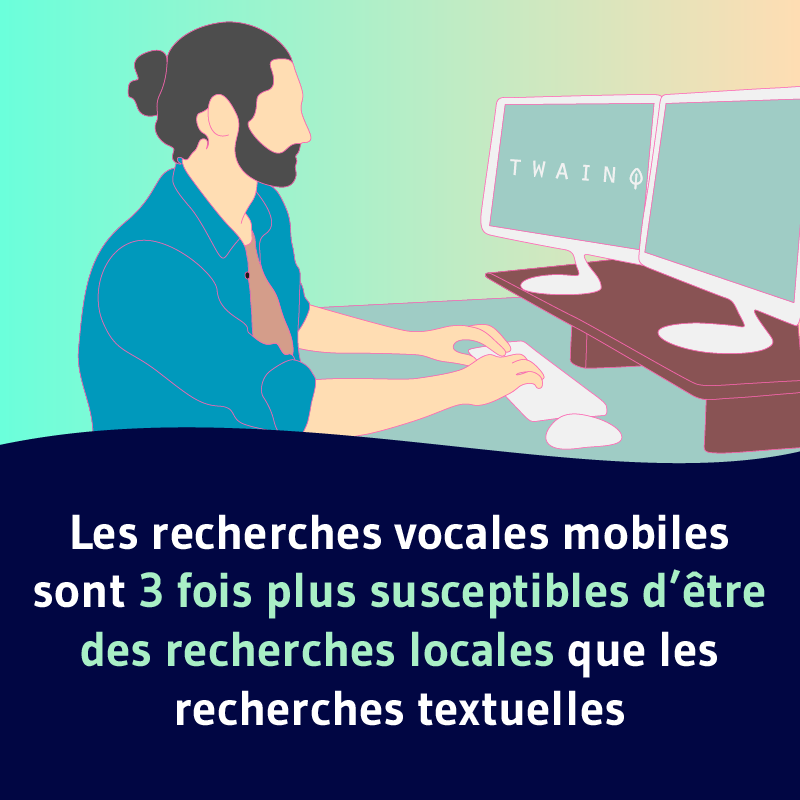 The 1st arrondissement in Lyon
The 1st arrondissement is the smallest in Lyon, but also one of the liveliest. It is perched on the descent from the Croix-Rousse and its bars and pubs are among the liveliest in the whole city.
In this atmosphere where the population hardly sleeps, your biggest challenge is to stay close to them. If your sector allows it, you can even set up a night team, to continue your activities 24 hours a day.
But how to be always in the top 3 of Google and to be able to serve a group of night workers who want to have a meal delivered to Lyon, for example?
At Twaino, we know how to help you reference your activities on Google so that you are always accessible to your audience. With our experience in natural referencing and our knowledge of the field, you no longer have to worry, except to welcome the customers who will visit your premises.
The 2nd arrondissement: optimize your product sheets to make your business flourish
Located in the south of the peninsula, this district is in a way the heart of the capital of Gaul. Here, locals are surrounded by numerous shops and pedestrian streets.
Supermarkets, ready-to-wear stores, fast food outlets, great restaurants… the neighborhood is very lively.
In addition, this district of Lyon holds the largest square in all of Europe: Place Bellecour. But for your business to survive in this retail environment, you need to optimize your business listings and get as many reviews as possible.
It is imperative that you stand out from the competition in order to thrive in this atmosphere. The Twaino agency can help you develop effective strategies to conquer the 2nd arrondissement of Lyon.
BOOK A MEETING NOW
The 3rd arrondissement Lyon: be clear and concise
The 3rd arrondissement of Lyon is renowned for its professional buildings and apartments. Every day, many transfers take place to the offices, by car, by public transport or even by TGV at the Part-Dieu station. The district also has the largest shopping center in Europe with majestic buildings: the Crayon Tower and the Oxygen Tower.
If your headquarters are here, your priority is to keep the content you post as clear and concise as possible. The majority of the locals here have busy schedules and are very busy.
To get their attention, you need to:
target the right keywords;
write your content well;
highlight the most important information (inverted pyramid method);
bring real added value;
etc
The SEO professionals at Twaino in Lyon can take on these tasks and help you win over the audience of the 3rd arrondissement, whatever your sector of activity and the size of your company.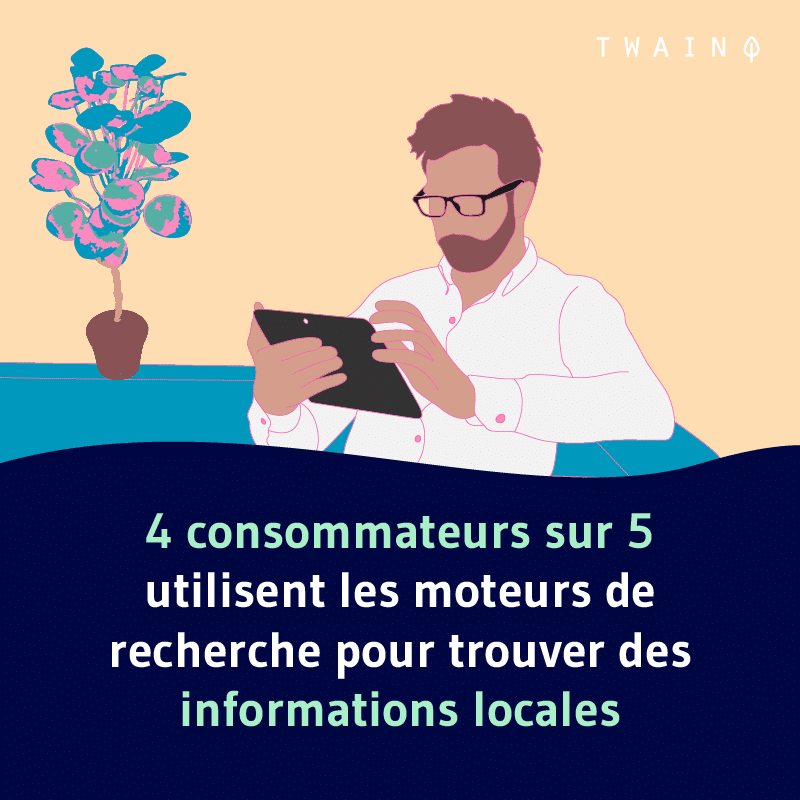 The 4th arrondissement of Lyon: optimize the mobile version of your site.
The 4th arrondissement of Lyon is home to the Croix-Rousse, its hills and its picturesque landscape. It is the ideal place for outdoor activities such as climbing or hiking.
The district also has superb terraces, to meet up with friends over a beer or a coffee. In order to stay closer to the population of the 4th, you must optimize the mobile version of your site since most searches are entered from mobile phones.
If your pages don't display correctly on a smartphone, you risk turning off Internet users and, of course, your chances of having customers decrease.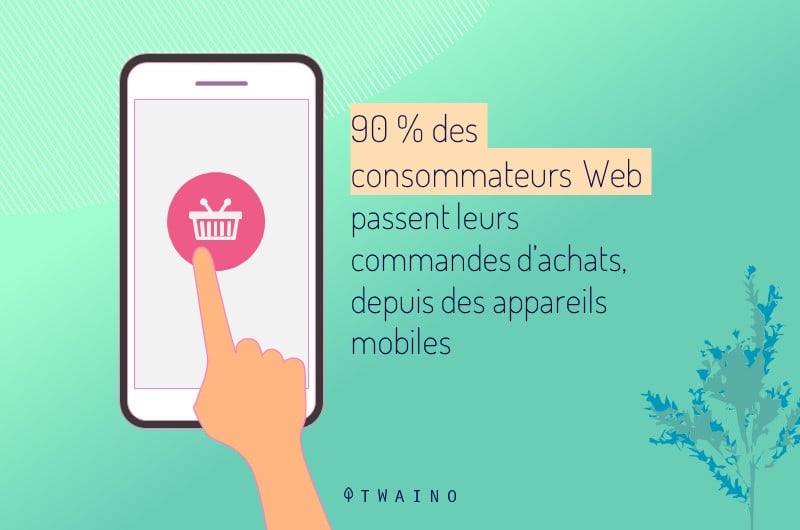 In practice, the Twaino agency will help you:
offer a fluid and easy-to-use menu navigation;
create a responsive site that automatically adapts to all screen resolutions;
create an attractive and ergonomic design;
etc
At Twaino, we have the best tools and a team of local SEO experts to effectively optimize the mobile version of your site.
BOOK A MEETING NOW
The 5th arrondissement of Lyon: be the most popular establishment!
The 5th arrondissement plunges us into the history of Lyon, where you can still find the Saint-Jean cathedral, the Gallo-Roman theatre, Old Lyon and the Notre-Dame de Fourvière basilica which has overlooked the city since the 19th century. All these marvels constitute in a way the postcard of Lyon and attract many tourists. Each year, they come from all over the world and generate significant revenue for local businesses.
And you probably know how much tourists use local search to access a service, information or product in the area. Making a local activity flourish in the 5th arrondissement of Lyon requires excellent visibility. Are you one of the most recommended establishments on Google? Our consultants can help you increase your notoriety in order to attract as many customers as possible. We also add microformats to make your content much more attractive.
BOOK A MEETING NOW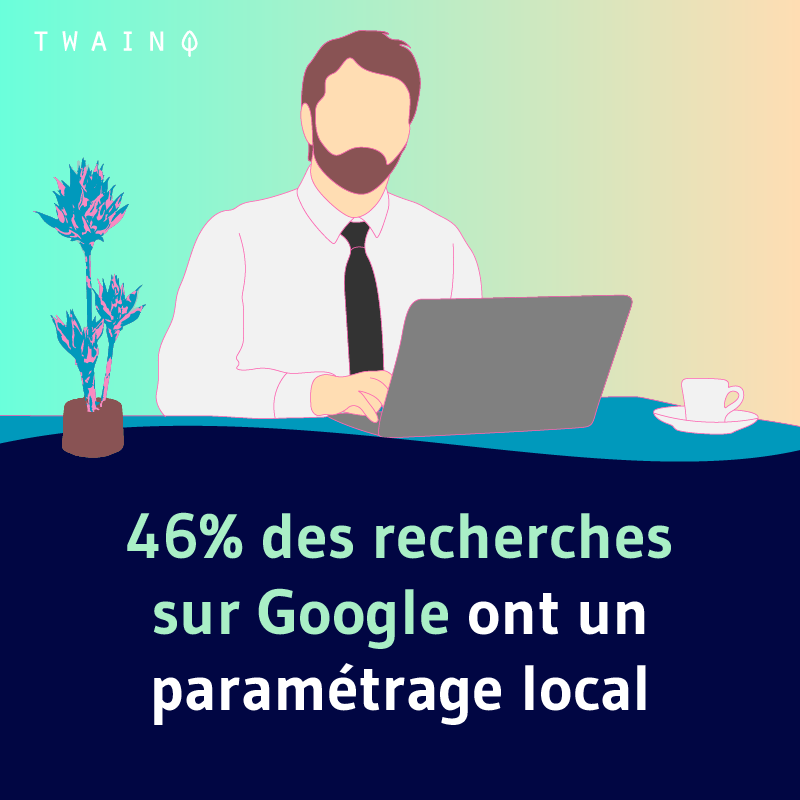 The 6th arrondissement: be the first on Google
The 6th arrondissement is the most chic in the city of Lyon, with its splendid boulevards (boulevard des Belges, rue Duquesne, avenue Foch, etc.) dotted with pretty buildings and luxury hotels. Continuing towards Cours Vitton, the residences give way to shops. For this audience, you need to ensure that you are seen as the best option in your field.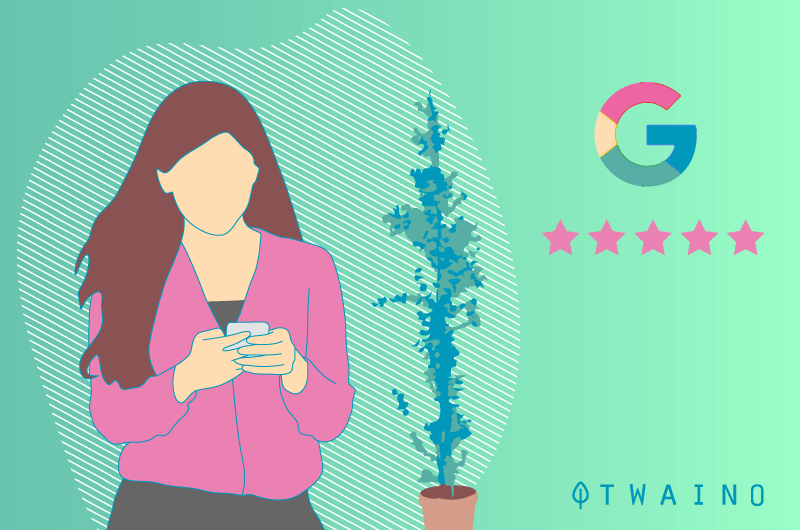 For this, our consultants help you to place yourself among the first positions in the local pack of Google, without forgetting the local directories, likely to also increase your reach. In addition to excellent positioning in local results, we support you to perform in organic results. In this way, you are among the most recommended establishments in your sector. At Twaino, we have the necessary tools and we put in place the appropriate strategies to help you attract attention and attract customers from the 6th arrondissement of Lyon to your site.
BOOK A MEETING NOW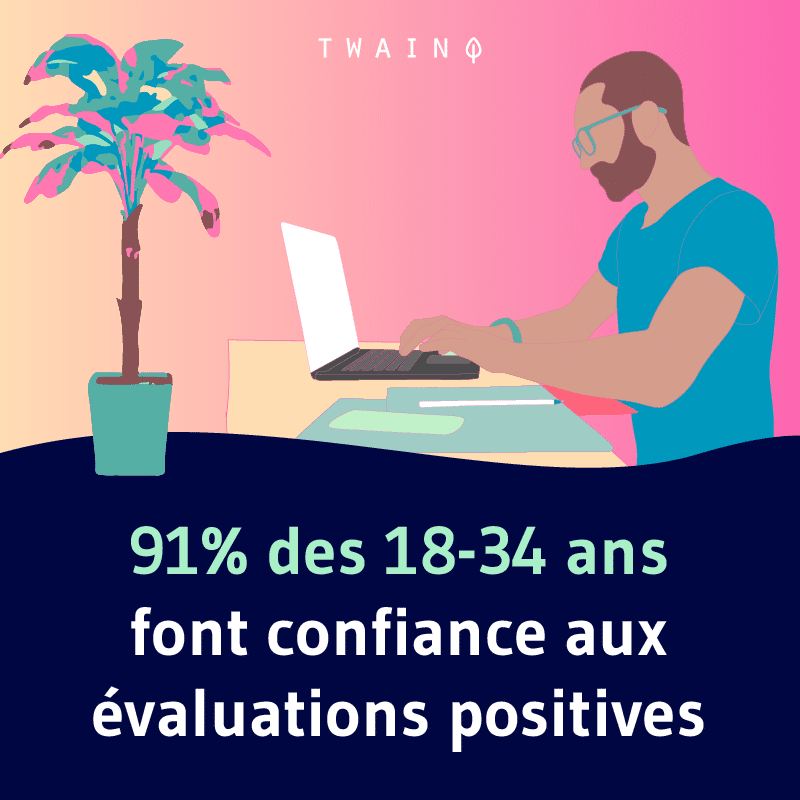 The 7th arrondissement of Lyon: get good user reviews to improve your brand image
The largest in Lyon, the 7th arrondissement is also the most cosmopolitan. This area is elegant and cosmopolitan: students, artists, tourists… Everyone has a good reason to meet in the 7th. To study, jog or cycle, to attend a trade fair or attend a concert, the area is bustling day and night. In fact, whatever products or services you offer in the 7th arrondissement of Lyon, you will inevitably find interested customers. But you must ensure that you maintain a good image with consumers.
For this, the Twaino team helps you to collect the opinions of your customers, which will not fail to encourage other users to come to you. One of the first actions to put in place is to shine the light on the quality of your products. Then, solicit users to leave a review. These reviews are what bring you more customers.
The 8th arrondissement: play the originality card
This is where brothers Louis and Auguste Lumière invented the cinema. This district represents a precious heritage. Foreigners also come to remember the birth of cinema by visiting the former home of the Lumière brothers, now transformed into a museum.
The arrondissement is home to another museum, that of Tony Garnier, as well as centers of attraction such as the Maison de la Danse, which offers events throughout the year. This area is also appreciated for its many markets: flowers, books, food… A real melting pot of activities that requires very good visibility.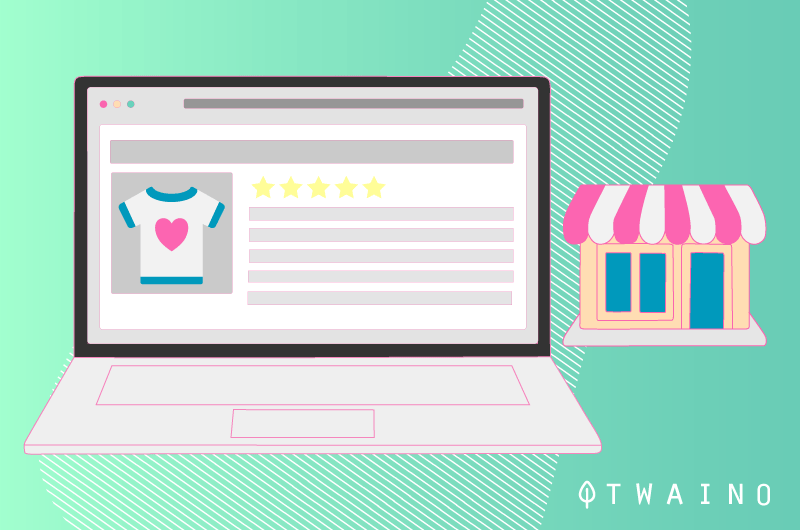 This visibility in the 8th arrondissement of Lyon also involves communicating your originality. In other words, you will have to work on your brand image in order to highlight what differentiates you from the competition. The Twaino agency can take on this task, which will help you establish yourself in your sector and be appreciated by your audience.
BOOK A MEETING NOW
The 9th arrondissement of Lyon: local referencing to make your activities prosper!
Detached from the other arrondissements, the 9th arrondissement of Lyon is by far the quietest of all with just over 50,000 inhabitants (in 2017). It's a nice place for those who want to avoid the hustle and bustle of the city center.
This is why you need to create tailored content to really resonate with this audience. Hence the need to use local SEO here, as in districts with strong competition.
Aware of this problem, the Twaino agency is ready to support you, regardless of your sector of activity and your geographical location in the city. Our greatest wish, in Lyon as elsewhere, is to help local companies to have lasting authority and visibility.
BOOK A MEETING NOW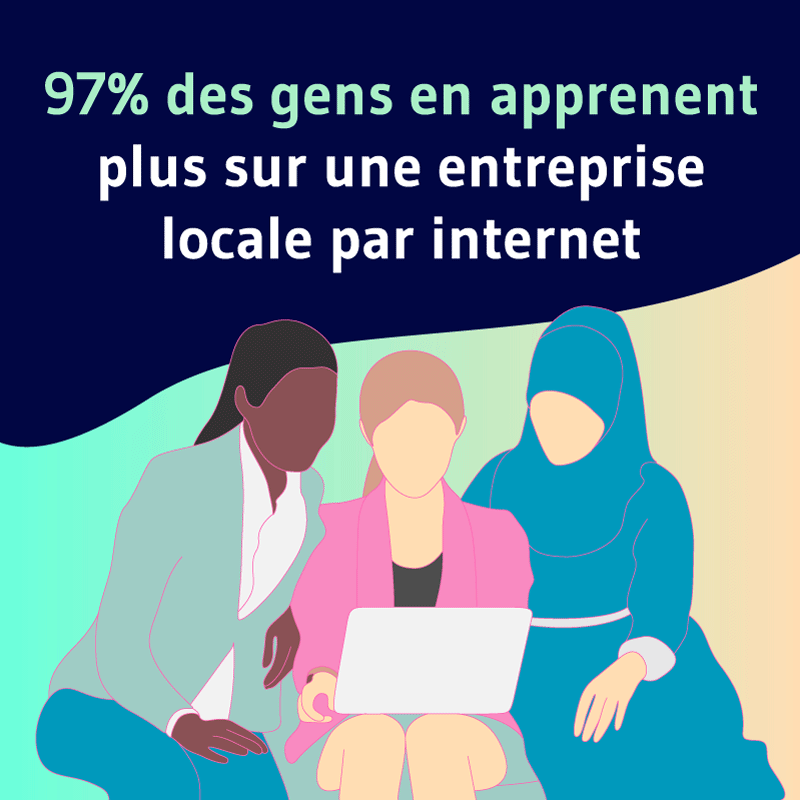 Why choose the Twaino agency for the local referencing of your company in Lyon?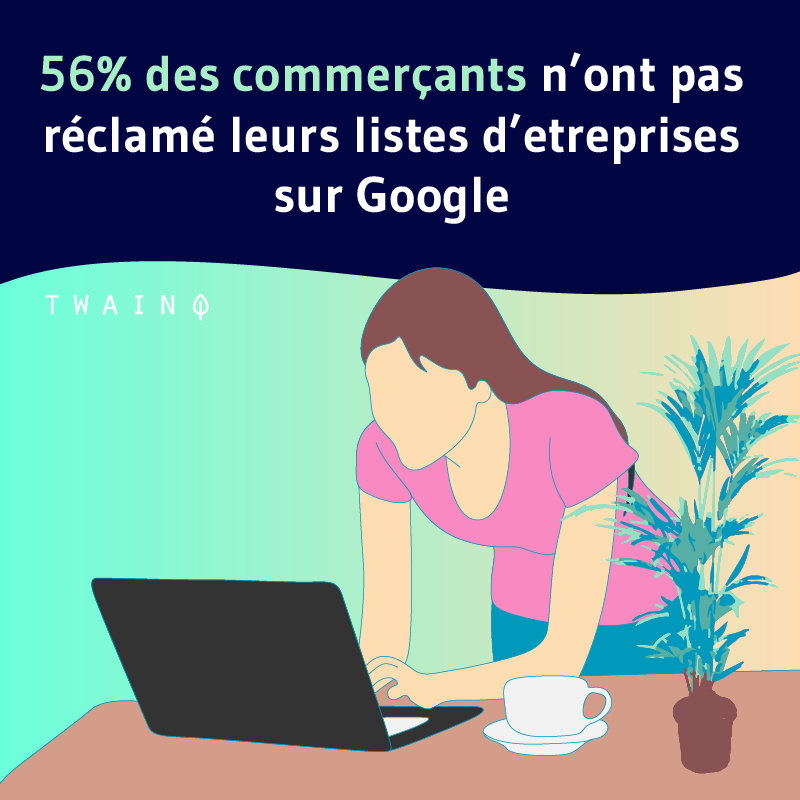 We keep your Google My Business listing optimized
A Google My Business page can be likened to a business card for your company, which can be viewed online. It contains all the important information:
the URL of your site;
your opening hours;
your contact details;
the types of products or services offered;
etc
This is a very useful element in local SEO, especially since nearly 65% ​​of consumers use Google My Business to find contact information for a business. The Twaino agency assists you in creating your Google My Business listing or helps you optimize it if you already have one.
Twaino : SEO, more than a speciality, a passion
Twaino is an agency essentially oriented towards SEO. That is to say that we have the particularity of dedicating ourselves specifically to natural referencing to help companies obtain more visibility on the NET. This is why we are able to offer you the best services, unlike a 360 web marketing agency. And we did not decide to stick to natural referencing by chance. It is actually the best solution to acquire the most effective online traffic, the most sustainable and which offers the most interesting return on investment.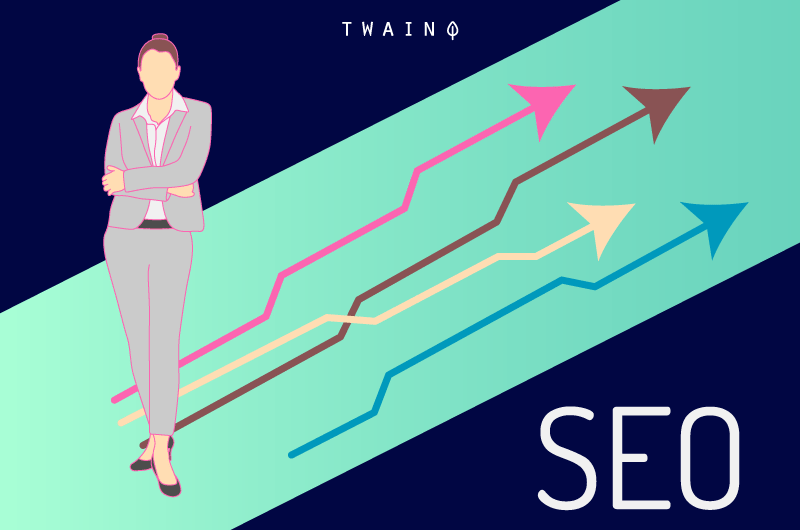 Therefore, we do not offer SEA or any other form of paid marketing. Our specialty is to improve the organic growth of our clients via search engines. With a team of passionate SEO experts, we share our know-how to help your business get on the first pages of Google search results.
BOOK A MEETING NOW
White Hat SEO strategies in line with Google recommendations
Aware of the long-term impacts of a fraudulent strategy to generate traffic, we are committed to using ethical practices to reference our clients' sites. Although this is a bit complex, we take due care and attention to comply with Google's restrictions and recommendations.
Every day, we learn more about how Google's algorithms work, in order to be at the forefront of the latest trends in the SEO industry and to offer the best to our customers.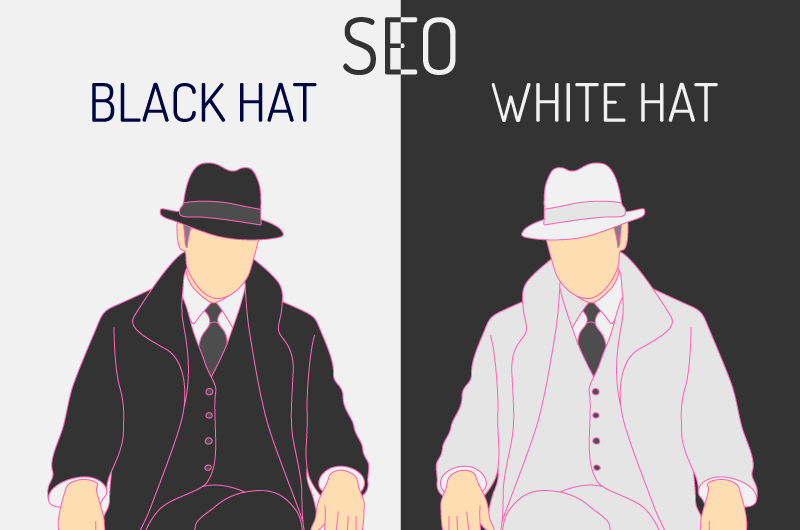 Twaino is also an ecological vision for a healthier SEO performance
The difference with other SEO agencies in Lyon is not limited to our specialization, we are also committed to the fight against global warming by adopting an ecofriendly approach for a better digital ecology.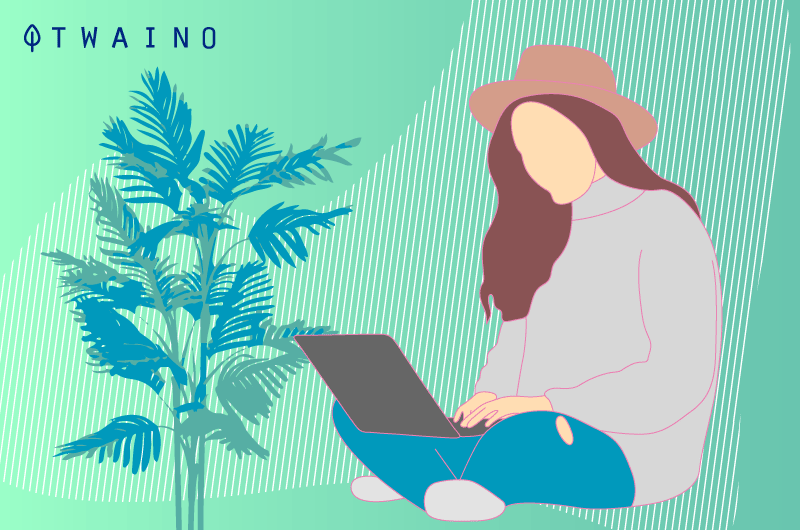 With Twaino, we recommend 100% green web hosts that use renewable energy or offset their carbon footprint by planting trees.
Does the future of our planet worry you too? Participate in the great battle of the century while growing your site with Twaino.
BOOK A MEETING NOW
A simple and inclusive approach for participatory and effective SEO campaigns
At Twaino, we are convinced that a successful SEO campaign requires the active participation of the client himself. To facilitate communication, we adopt a fairly simple approach which takes place in 3 steps, for all companies in Lyon:
1) Audit
We start with an audit to diagnose the strengths and weaknesses of your site. On the one hand the audit gives us the opportunity to clearly identify the problems that prevent the visibility of your company.
On the other hand, we identify the most important opportunities to exploit. All this data allows us to develop a tailor-made strategy adapted to the realities of your sector in Lyon.
2) Optimization
Then, we approach the optimization stage, which consists of implementing the strategy developed during the audit. During optimization, we review all aspects of your site to increase its performance.
3) Contents Strategy
The last step is to create new quality content to maintain the current SEO of your site and help it gradually acquire better positioning.
This step is particularly delicate. This is why we make sure to carefully apply all the techniques of web writing, to offer you content that is fully SEO optimized and impactful enough to encourage visitors to consume your products.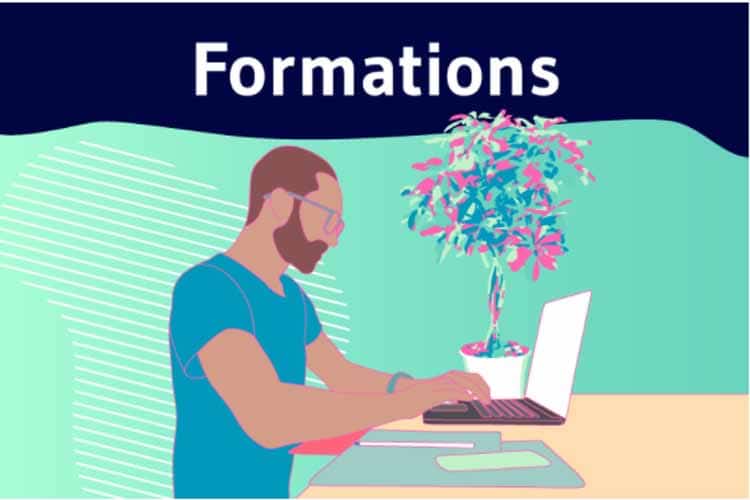 Understand SEO to get your hands dirty and track your site's progress
Who, better than yourself, can explain to us the needs of your business? To facilitate communication and create a brainstorming atmosphere, we are inclusive and fully at your disposal.
This is why we have initiated training to help our available clients understand SEO and actively participate in the strategies used on their site. Thus, you will eventually be able to set up your own methods and monitor the progress of your site.
Training is all the more important as, periodically, we send you detailed reports on the results of our strategies and on the overall performance of your site.
With a certain level of understanding in SEO, you can better interpret these reports and, of course, participate in the debates if you have any suggestions.
BOOK A MEETING NOW