Including a single image in your content increases the number of shares it is likely to get by more than 2 times.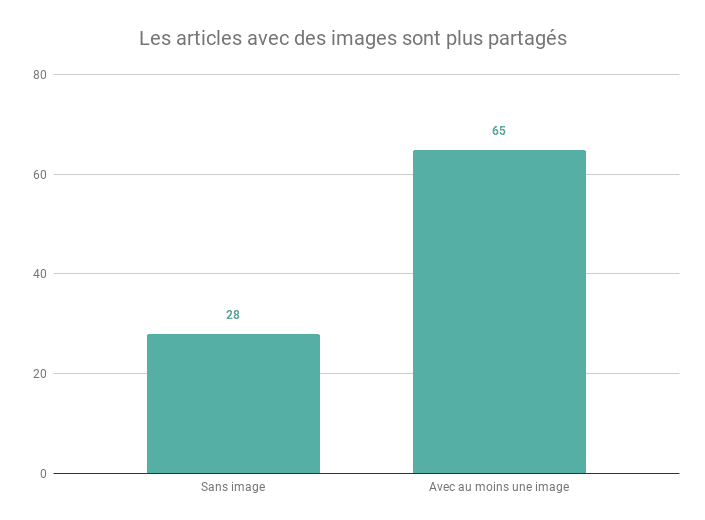 So, while there is no magic formula for making content go viral, it has been shown that certain factors can strongly encourage mass sharing on the web.
In fact, there is a branch of webmarketing dedicated to encouraging users to have such results: Viral marketing.
In this article, I'm going to answer some important questions such as:
What is a viral content?

What are the factors that can make content go viral?

What are the best practices to use to make a content viral?
Follow along!
Chapter 1
What is a viral content?
Before discussing the tips and best practices to use, it is important to have a clear idea of what is meant by viral content
1.1. Definition of viral content
Viral content can be defined as content that spreads very quickly on the Internet. The term "viral content" comes from medicine and refers to the speed at which a virus spreads
That said, content only goes viral when it has reached a significant speed of sharing on the NET.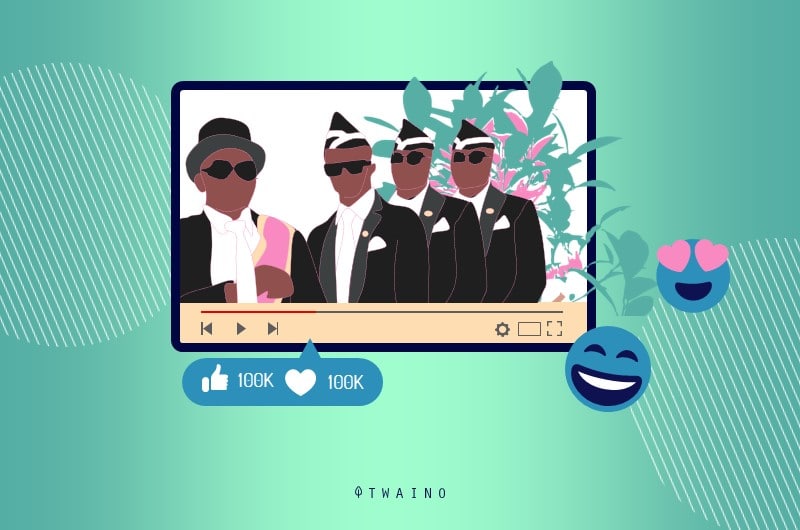 Viral content can take different forms
A video

An image

An article

A post on social networks

A podcast

An infographic

And so on
Whatever its form, as long as a content is considered particularly interesting, pleasant and trendy, it is shared by users on their login spaces.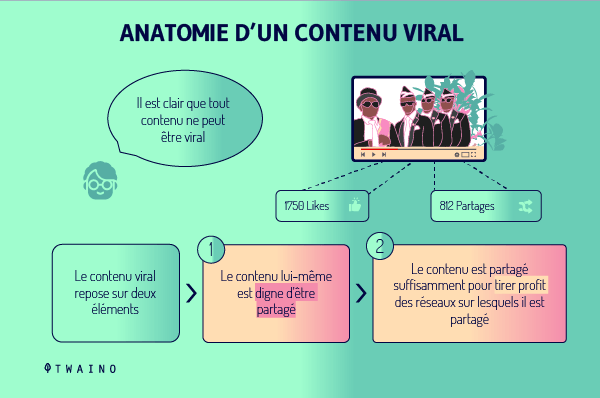 This is quite common since the advent of social networks, so much so that web marketers have decided to make it a branch in its own right: The Viral Marketing.
1.2 What makes a content viral?
Before a content becomes viral, there are several factors that come into play. BuzzSumo conducted an analysis on 100 million publications to look for these factors
The result of this analysis is that content is more likely to be shared if it plays on emotion, is attractive enough or provides extremely useful information.
In addition, the New York Times surveyed 2,500 people to understand why they shared a story online
The top reasons were:
To share valuable and entertaining content with each other;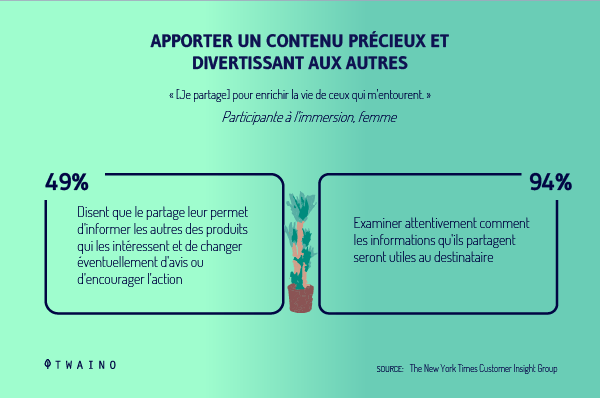 To define themselves to others through shared content;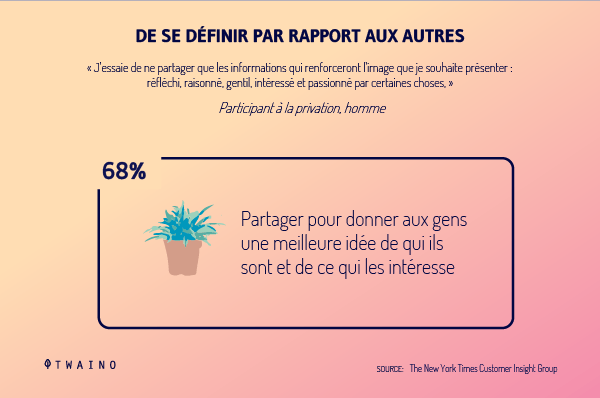 Nurture relationships and stay connected;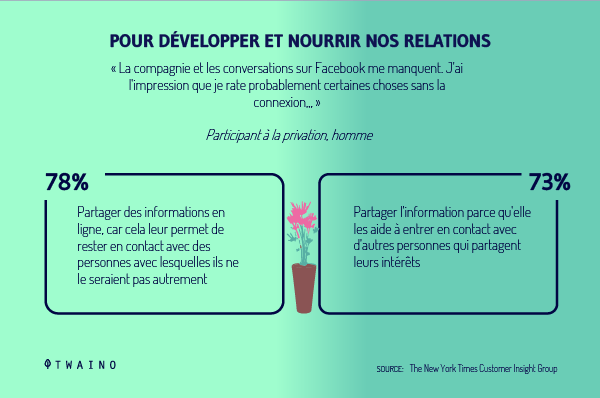 To grow personally and feel more involved in the world;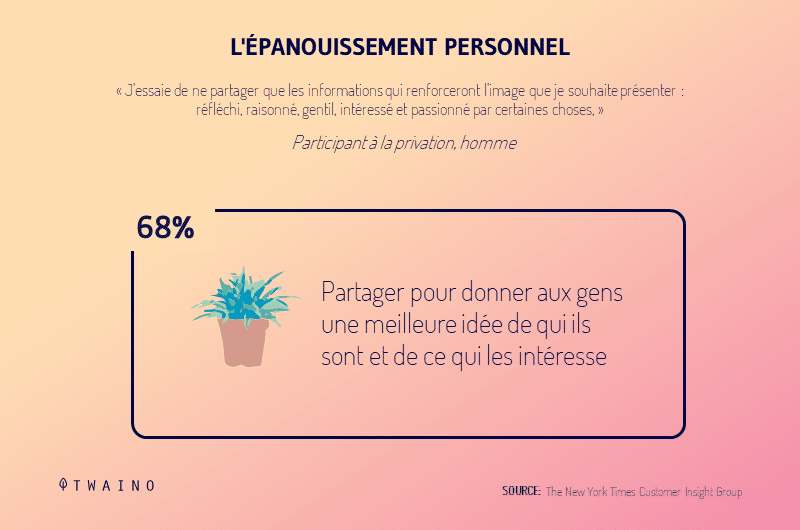 Share your interests with others.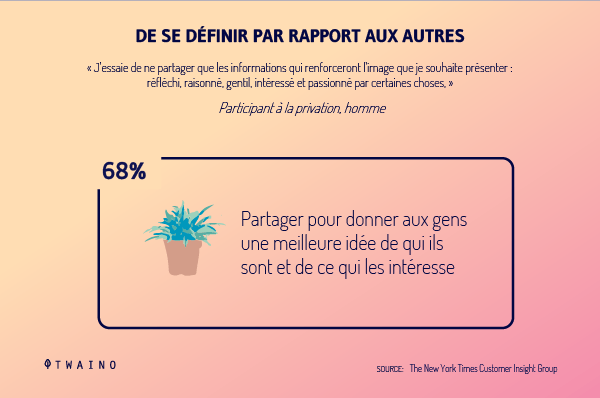 1.2. The objectives of the viral marketing strategy
Let's look at the context in which viral marketing can be used:
When launching a new product

when launching a new product: Today it is more and more common to promote a new product via a video on Facebook, Twitter or Instagram. A well-detailed and viral content can quickly bring the new product to the attention of the public.

Increase brand awareness

: The more your content is shared, the more your brand will be seen by Internet users, which will grow your notoriety on the NET

Have authority

A viral content is shared by a large mass of internet users, but is also quoted in other articles in the same field. By creating frequent viral content, you will become a reference for your competitors who will not hesitate to use extracts of your content to reinforce the credibility of their articles.

Build customer loyalty

social networks are one of the best channels to build customer loyalty. Successfully creating viral content on social networks will grow your community
But, how to create a viral content?
Chapter 2: 10 tips to create viral content
So, how do you get the virality you want? Simply by implementing a series of actions that can push your audience to share and promote your content.
2.1. Choose the right topic for your content
2.1.1. Choose a highly relevant idea
If you have a specific goal, such as promoting a new product, it is important to start with a concrete idea related to your brand and the product in question
This doesn't mean you have to be purely promotional or talk exclusively about your brand, but you should think of an idea that is really able to attract your target audience.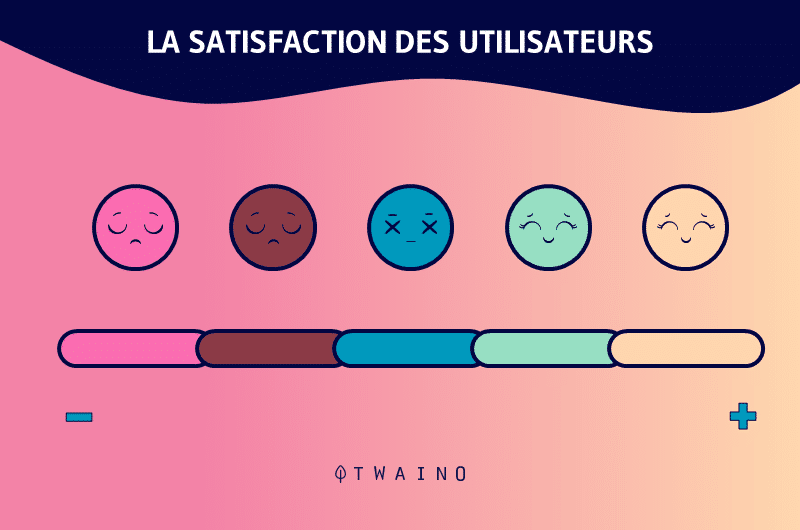 The advice is to make an initial list of themes and topics that revolve around your main theme and are likely to be of interest to your target audience
Then, you have to read over all the themes found and choose the ones that are really appropriate for your campaign
2.1.2. Choose a new and interesting idea
To attract the collective interest of Internet users, you need to be able to present something new. For example, offer research data that has never been published before and that may be interesting.
You can do this by conducting your own surveys, perhaps using your company's own data or combining data from other sources, to highlight interesting trends or findings.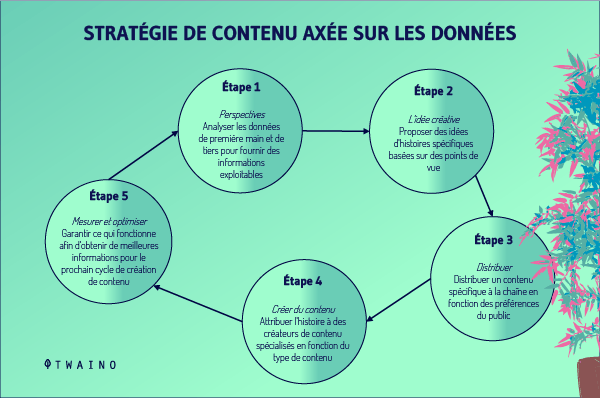 Whether it's an idea you've just created yourself or an existing idea you've been trying to revamp, it has to be interesting before you can expect to produce anything viral
Ask yourself how what you're proposing can relate to current social trends or news in your industry. Give the right information, starting from an informative and captivating point of view.
2.1.3. Lean towards an idea that can be proven successful
Let your potential customer know that your idea is proven, by linking it to other ideas that have been successful in the past that you can use as a testimonial.
Stories about the success of a service or feature, if they can be combined with your idea, will have the effect of exponentially attracting the attention of the user, who in this case could turn into a loyal consumer.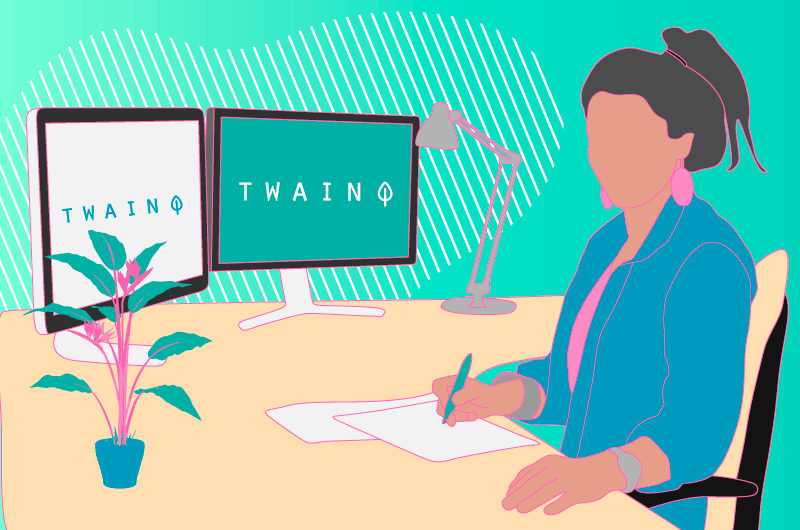 2.2. Long and interesting articles are the most shared
Long articles sufficiently meet the needs of the readers. For this reason, they attract more attention from consumers who end up publishing it in turn.
As we can see from the data collected by BuzzSumothe medium and long contents get a bigger social diffusion than the short ones.
We can notice that the most popular contents are those between 1,000 and 2,000 words. They end up with an average share rate of 56.1%, which is significantly higher than the share rate of articles of less than 1,000 words.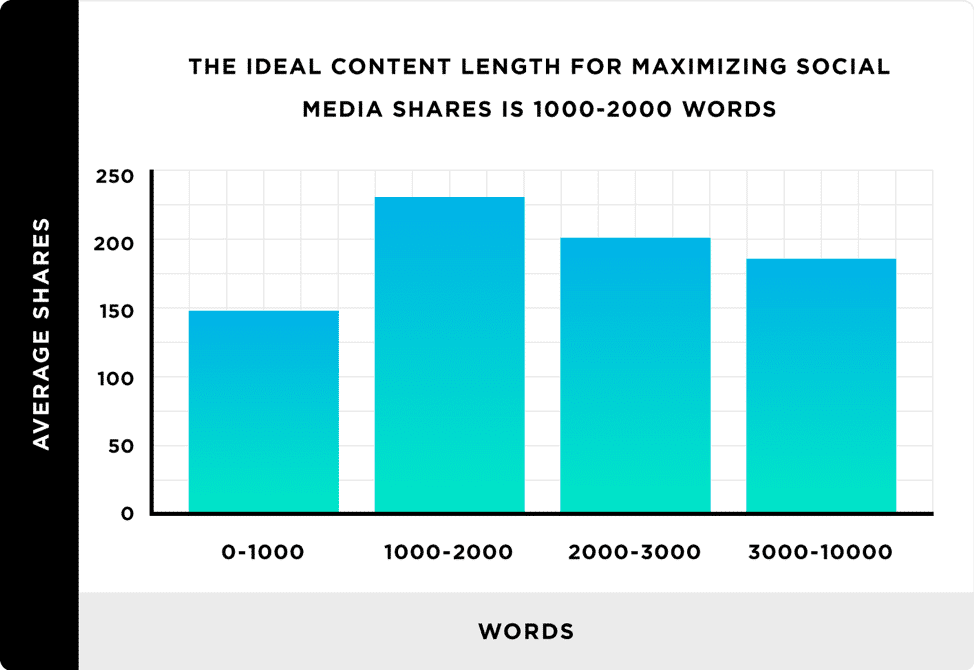 Source: backlinko
This is quite a surprising fact since we all tend to believe that people prefer relatively shorter content due to reading on mobile devices, but the statistics seem to prove otherwise
Moreover, long and detailed content with statistical data receives more backlinks, thus bringing more organic traffic and shares on social networks.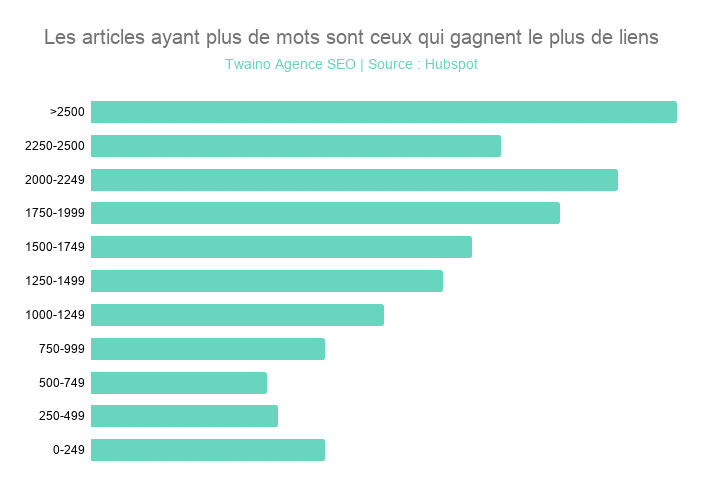 Apart from volume, the type of content is also a factor that influences the virality of articles. Here are the most shared types of content on the Internet
How-to articles that explain how to do something;

Lists to follow to achieve a result;

Infographics;

Other "Why" articles that explain why something is done.
The ranking of the most shared content types on social networks remains unsurprising: The most popular format is content under inforgaphy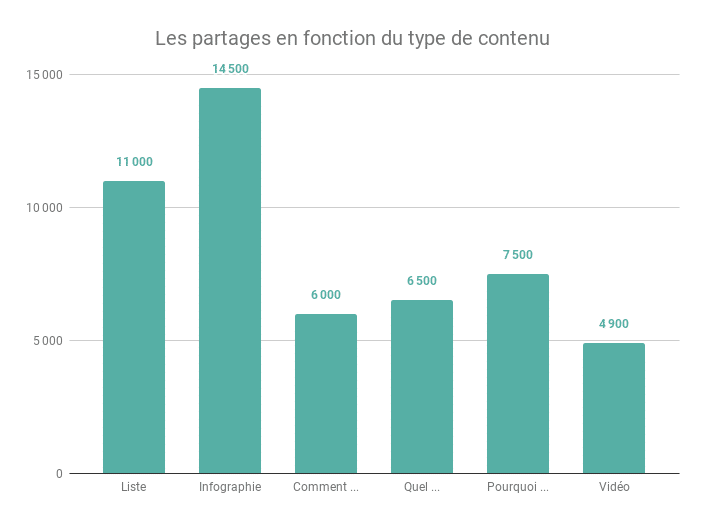 2.3. People tend to share content that inspires trust
Does trust play a role in content sharing? To answer this question, a comparison was conducted between the average share rates of two types of content on social networks
Content without a byline or biography;

An article with a signature or biography
The results of the comparison show the importance of signatures in content posted on Twitter, LinkedIn and Google+. They inspire trust among users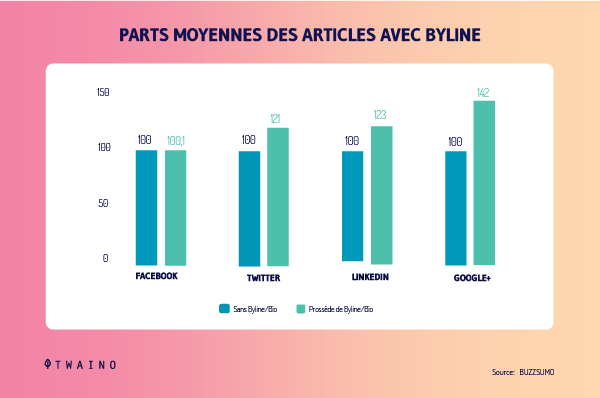 Therefore, the credibility of an article increases when its author decides to sign it. Personally, all my articles are signed and accompanied by a profile picture that clearly shows my face, which brings more credibility to my content

On the other hand, in the eyes of users, an unsigned article could contain false information or misconceptions
As you may have noticed, web professionals always mention their real names on blogs or on their LinkedIn profile. This is a way to assume the veracity of the information they have written, which greatly increases trust among readers.
2.4. inserting images can boost content
Images are very popular with readers. As a result, an article with few or no images generates fewer backlinks and shares.
Among visual content, infographics in graphic format are the most appreciated. For example, you can propose a visual summary of your article and encourage the public to discover the article to learn more.
Let's see the importance of visual content on two of the most popular social networks:
2.4.1. Inserting at least one image in a post leads to more shares on Facebook
Several analyses have shown that on average twice as many people share articles with at least one image on Facebook as opposed to content without an image: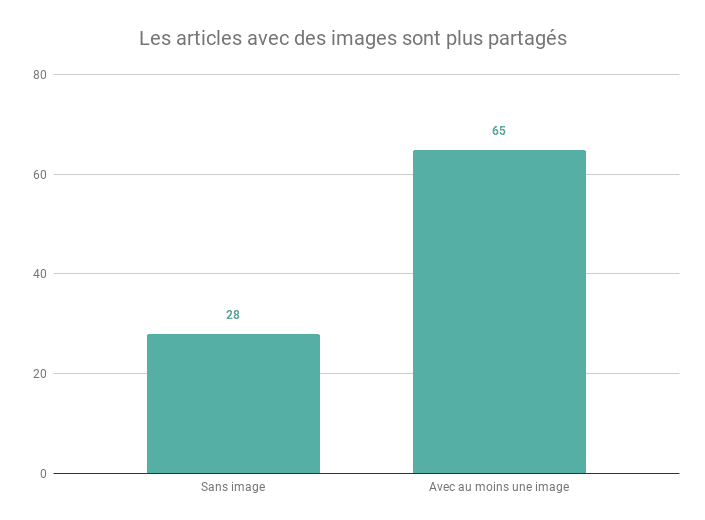 2.4.2. Inserting at least one image in your articles leads to more shares on Twitter
Just like Facebook, and the rest of the social networks for that matter, content with at least one image does better on Twitter.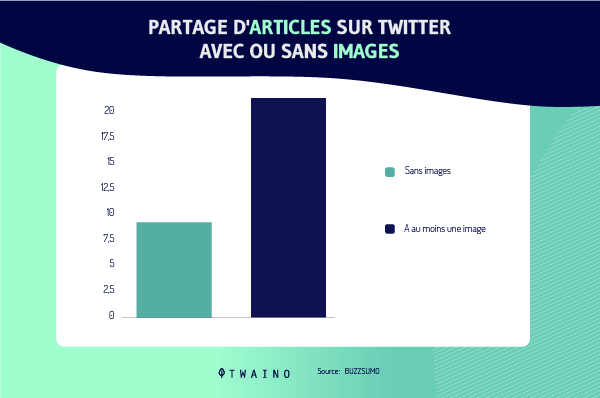 As you can see, a good illustrative image in your content can solidify the idea you are conveying in your article. Even images without text next to them can "speak" and convey information.
Therefore, it is necessary to look into the insertion of images in your content in order to make it viral.
2.5. Prefer the best day to publish content and get more shares on social networks
Knowing the days and hours when your audience is most active is essential to get a high percentage of shares of your content
The ideal time to get attention will depend on the habits and preferences of your target audience, and the social media platform you use.
Nonetheless, here's an estimate of the days when content gets shared more on social media:
Best day for overall ranking: Tuesday

Best day for Facebook: Tuesday

Best day for Google+: Tuesday

Best day for Twitter: Tuesday

Best day for Linkedin: Monday

Best day for Pinterest: Monday
Social media platforms use algorithms that rank content based on the likelihood of engagement and user availability.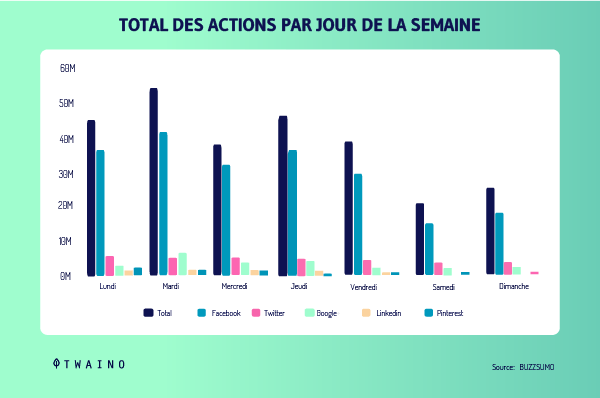 From this statistic, we can deduce that Tuesday is a suitable day for users to connect and read your content. This is probably the best day for your content to have a higher chance of being shared on social networks
2.6. Stimulate emotion, get more shares
When a content stimulates emotions and is directed to the right target, it can easily spread on the Internet
Of course, there are contents that are specifically designed to go viral, and others that are made without specific objectives, but that achieve an inexplicable success. The Web can be difficult to pin down at times and even more complex to predict.
However, what these two types of content have in common are a few specific characteristics that allow for very high circulation
One of the keys to creating successful content is to be able to create a strong emotional impact in those who see or read it.
Emotions make content go viral, but it's worth noting that some emotions work better than others to get users to share content.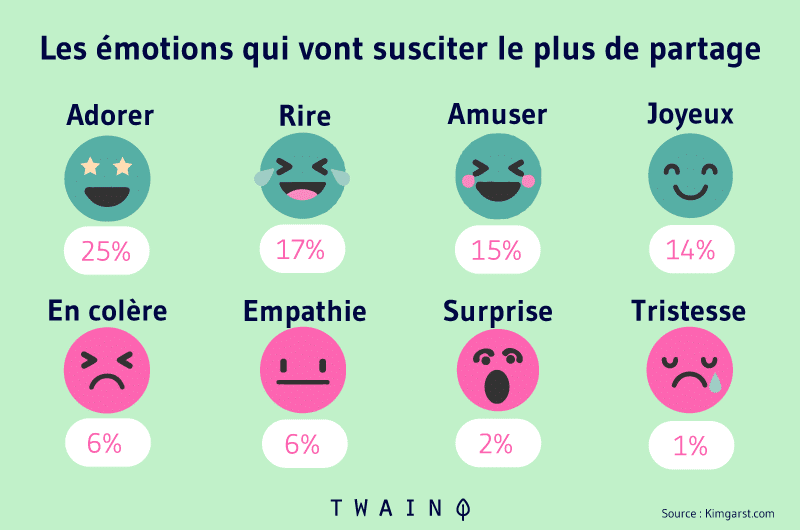 As you can imagine, each target audience is more sensitive to one feeling than another and will therefore act accordingly when confronted with content: Choosing to ignore it or deciding to watch and share.
Being able to create the right emotional reaction is the secret to ensuring widespread sharing of what you've created
Let's take the case of images, as mentioned in Moz.com, there are three emotional components that are most relevant to the widespread distribution of images.
One study determined that there is a strong correlation between positive emotions and the initial number of views of a viral image.
2.7. The right title helps you generate more shares
Although the main rule of thumb is that titles should be less than 71 characters long, articles with relatively longer titles seem to generate many more shares.
In fact, according to research conducted by Smart Insightthe most shared posts on social networks are those with titles between 80 and 100 characters long.
Hence the importance of adopting long titles for your content.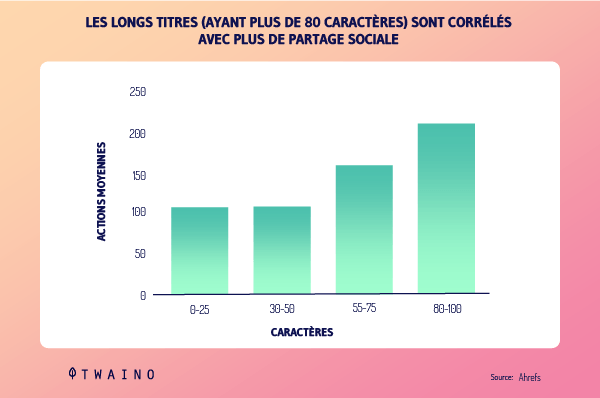 And how to create powerful titles? Here are the steps :

2.8. Solicit influencers
Among marketers who use an influencer marketing strategy, nearly 95 % agree that this strategy is effective.
This is because social media influencers have the ability to provide brands with greater reach, and can boost a viral marketing campaign.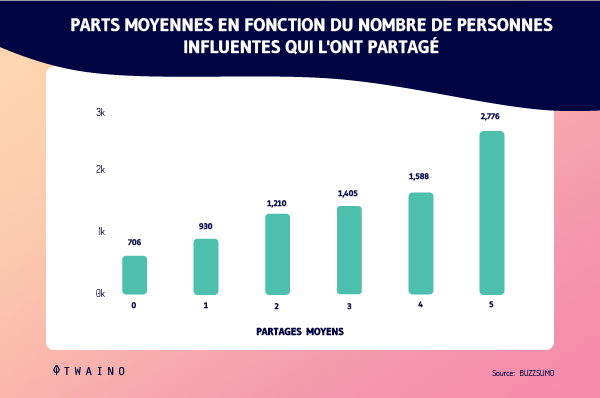 Hiring an influencer can be the decisive key to giving your work a concrete chance. The result of your viral marketing campaign cannot be based on your strength alone.
2.9. Provide a clear call to action
Don't let social media engagement go to waste. Clearly provide an action you want people interested in your brand to take. This could be "liking" or sharing a section of your content
Today's big name brands like Facebook or Lyft didn't just grow by creating brand awareness through social media. They have encouraged their target audience to take very specific actions.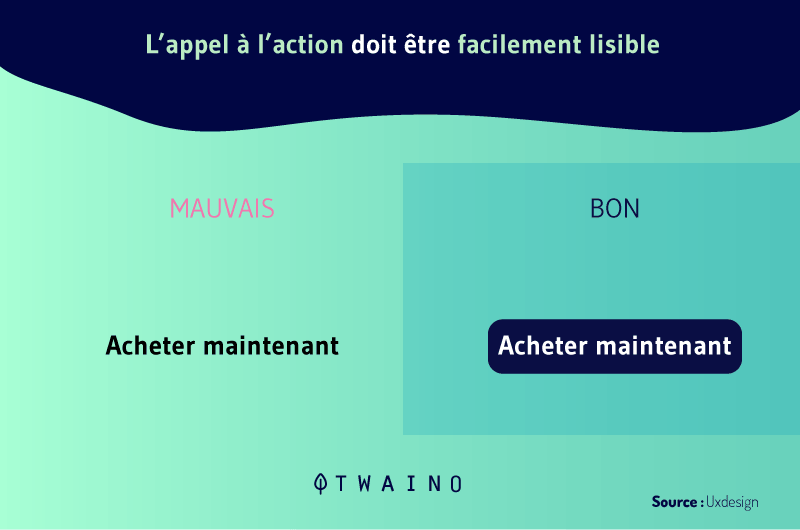 But how do you encourage your target audience to perform a desired action? In most cases, encouraging the target audience comes down to offering a free trial registration or offering a discounted sale. These are very effective and will increase your customer base
2.10. Get media attention
Once your viral marketing campaign really takes off, it's important to amplify your brand's message through various media
This is a great way to increase brand awareness and show the media that thousands or millions of people have responded positively to your campaign.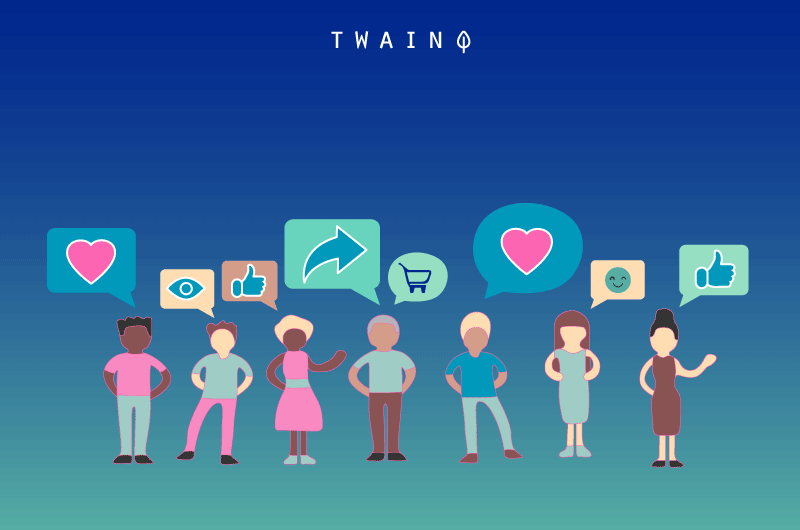 When you contact a media outlet, be sure to prepare a press release that includes all the relevant numbers, as well as your company's contact information to increase awareness
Chapter 3: Best Practices for Viral Content
The one best practice to adopt is to work on your audience since content geared towards the right audience is more likely to go viral.
This is not only about identifying and understanding your target audience, but also about including them in the content creation process.
3.1. identify your target audience
Before you even choose a topic, identify at least five platforms where you can share the content. Then, make sure those five platforms have a lot of potential readers based on your topic.
For example, if you want to write an article about cats, you can do a little preliminary research to find five "I love cat" groups on Facebook, each with more than 50,000 active members at least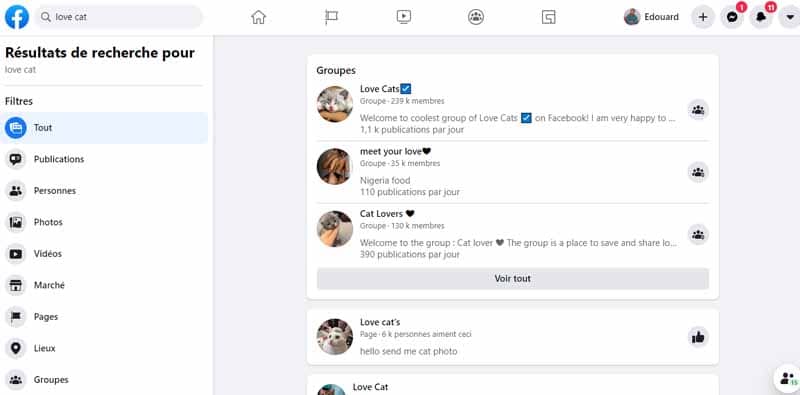 That's why your topic needs to be specific so that you can easily determine the audience that will like it and really engage with your content.
So it won't be about writing about a topic that you like, but is too generic to find a target audience.
Many bloggers make this mistake of wanting to write about a topic that interests them at the expense of topics that interest readers
Let's say you want to write about your favorite summer memories. How many Facebook groups will you find called "Summer Memories"? Probably not many.
3.2. control your audience
Viral content is only effective if it speaks to people in such a compelling way that they are eager to share the content.
Social media marketers should launch a viral campaign by naming at least one persona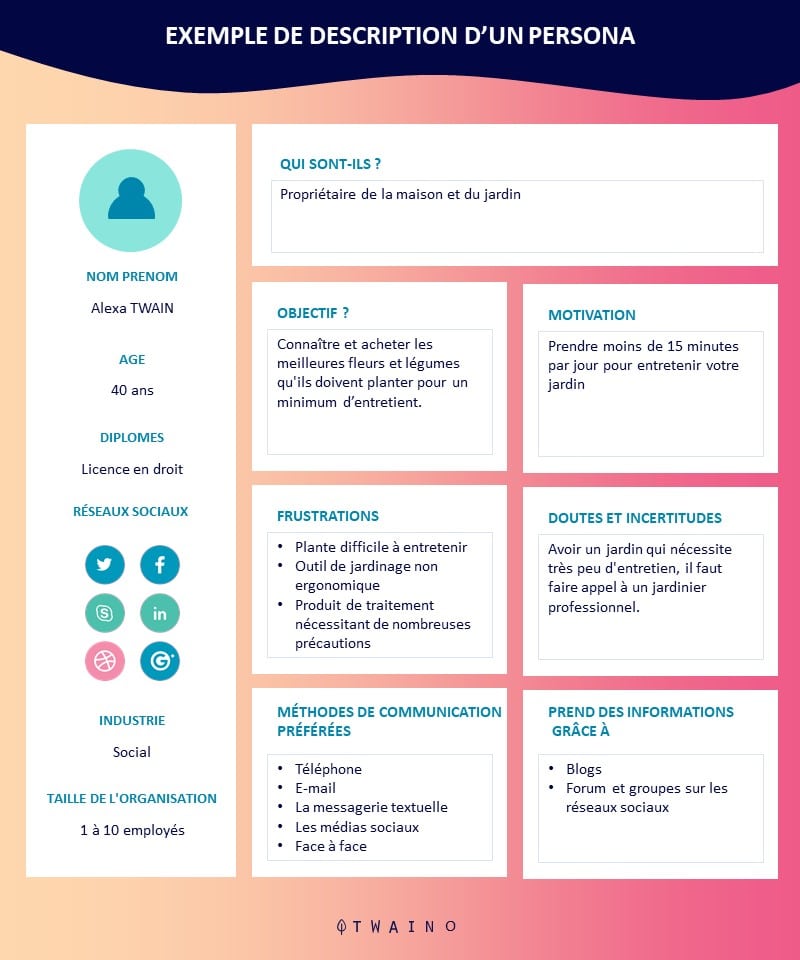 A persona is an imaginary representation of the ideal customer. The persona gathers all the demographic and psychographic information of your target audience, as well as details about their behavior and favorite content on social media
With this information gathered, it will be easier for you and your team to create content that interests users and encourages them to share
3.3. include your audience in the content creation process
Looking to write an article about the top 5 coffee shops in your city? Try asking your audience for their opinions!
By including quotes and interviews from your audience in your content, they will feel involved and start to care more. If you quote someone in an article, the person will be more likely to share the article.
If you're thinking of making a list of the best gardens in Paris, you'll want to make sure you share the article with each garden you mention. Maybe your blog has 100 subscribers and the garden you listed has 5,000
It would be smart to take advantage of your audience's popularity to boost your post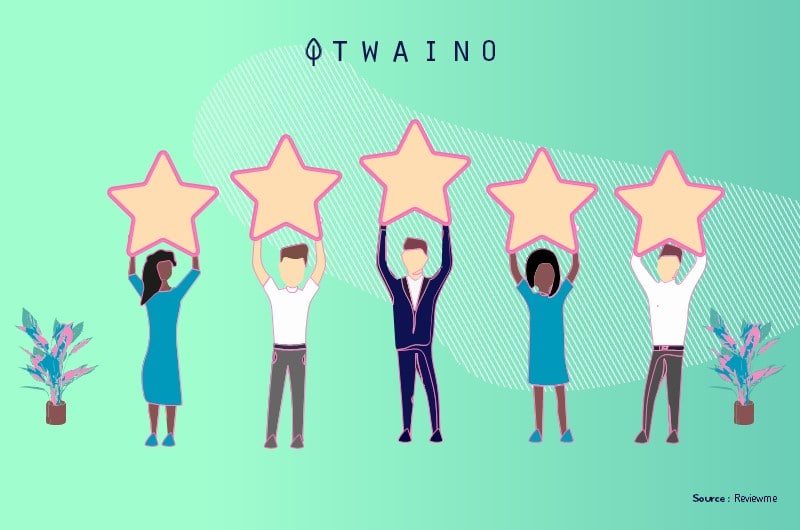 The fact is, local businesses love good comments. By agreeing to share your content, they benefit from your publicity, you benefit from their popularity and both parties win
Or, join a very large and active group, find a topic that members are passionate about, and make a post asking for opinions, memories, recipes, or stories
Then write a post based on the responses the audience would have given you. But to get useful responses, you need to be transparent and give clear reasons why you are interviewing them
Once you've established a good relationship with the group, group members are often happy to share their own stories and share the article in which their quote is published.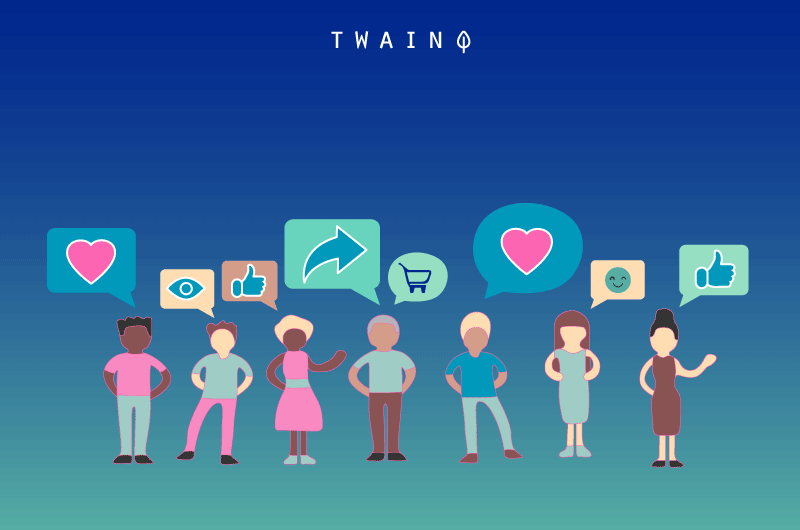 The trust your content inspires can make it a hit on the web.
Conclusion
Creating a productive viral marketing campaign can be difficult as getting old content is not an exact science. First, it's important to find a hot topic that really grabs readers
Then, identify your target audience to orient the content according to their expectations and preferences. Finally, solicit influencers and media to give your content a boost
By following these steps, you will be able to create content that is likely to go viral on the web
See you soon!