" Google " is the most powerful and popular search engine in the world, but it is first and foremost the name of one of the biggest computer companies of all time. It has been the undisputed leader in its field for many years and this position is reinforced by the many services and tools it offers
It is no secret that Google is the main protagonist of Internet search worldwide. It offers to its numerous users a fast, free and efficient access to the web, the world wide web
But what else? Google's attributes go far beyond that.
To help you learn more about Google, this article covers, among other things:
What Google actually means;

The history of its creation to the present day;

What is its scope as a company?

What is Google's operating policy?

What does the famous company offer?

What is the role of the search engine in the SEO world?

And much more.
Since the subject matter of this content is of the utmost importance, I invite you to follow it with the utmost attention.
Chapter 1: Google – Definition and history
While surfing the web, almost everyone has probably heard of Google at least once.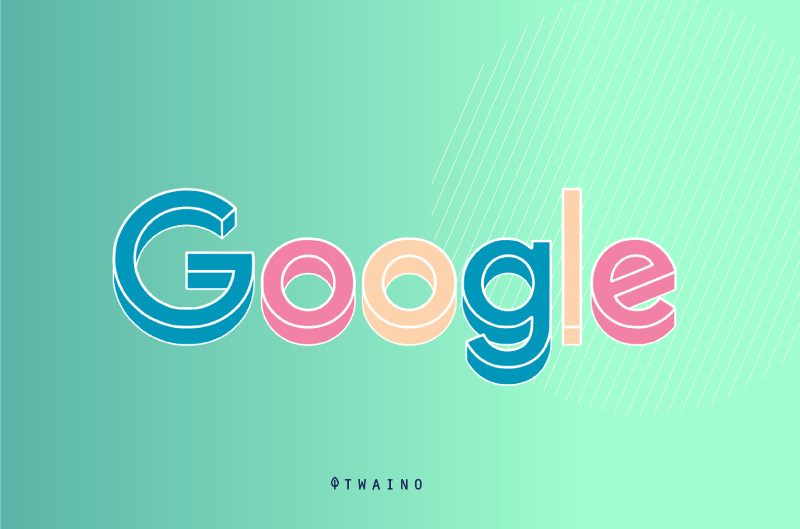 Well, what is Google?
Let's do a proper introduction and then look at the history of Google.
1.1 What is Google?
It is important to start with this presentation by introducing Google as the great power of the web
Google is in fact the name of an American multinational company initially specialized in services and products related to the Internet, which today is also involved in health and robotics
The American giant is a member of the famous Big Tech or Big five also known as Tech Giants. In other words, it is part of the elite of the technological sector
Google is one of the top 5 dominant companies in the technology sector in the United States and in the world
Apple;

Google (Alphabet);

Microsoft;

Amazon;

Facebook;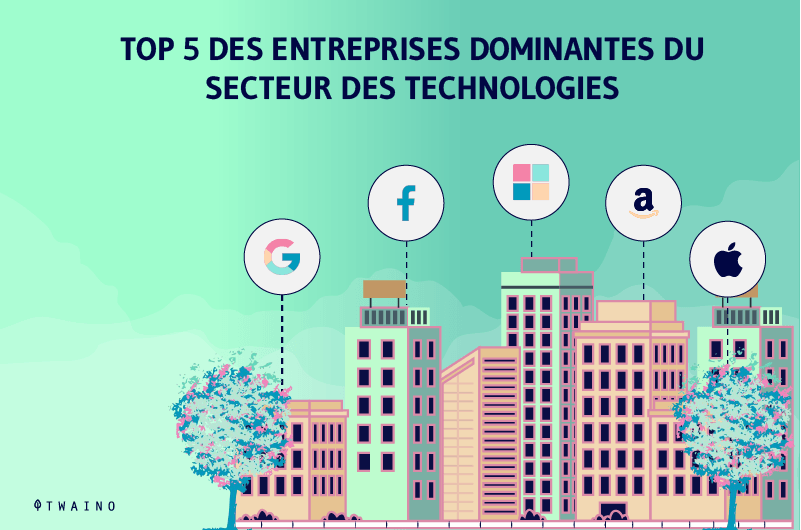 The company is so successful and famous mainly because of its search engine and secondly because it is one of the best listed companies in the world
On the other hand, the development of new services combined with a formidable policy of strategic acquisitions has enabled it to build up a large arsenal at the cutting edge of innovation.
Thus equipped, Google has quickly established its authority and strengthened its position as a leader in the search industry.
Such an impressive track record was certainly not built in a day!
1.2 What is the story behind Google?
Let's take a look at the key moments in Google's history.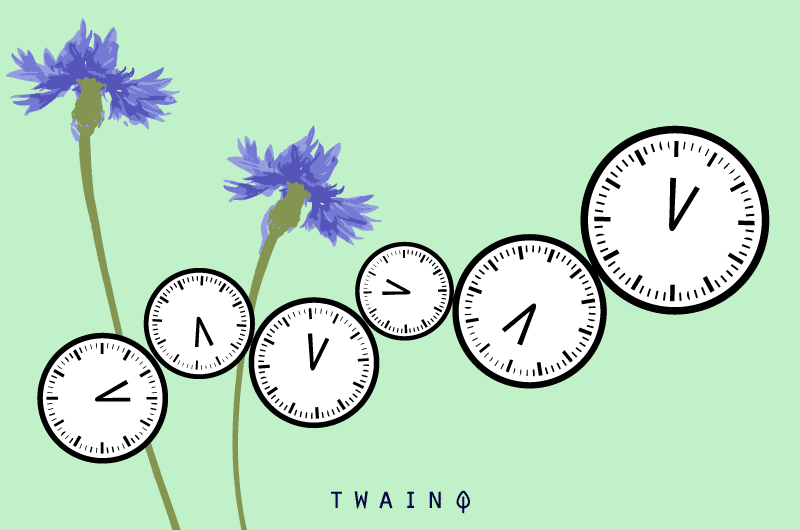 Here is a short overview of the chronology of the facts as well as the major dates of the American Internet giant.
1.2.1. At the origin: The founders of Google
Co-founded by Larry Page and Sergey Brin during their studies at Stanford University in California (USA), Google was born in the 1990s.
Where did Google come from?
In 1996, in their university premises, the famous duo, freshly graduated, participated in a research project on search engines led by Larry Page himself at the Stanford computer science department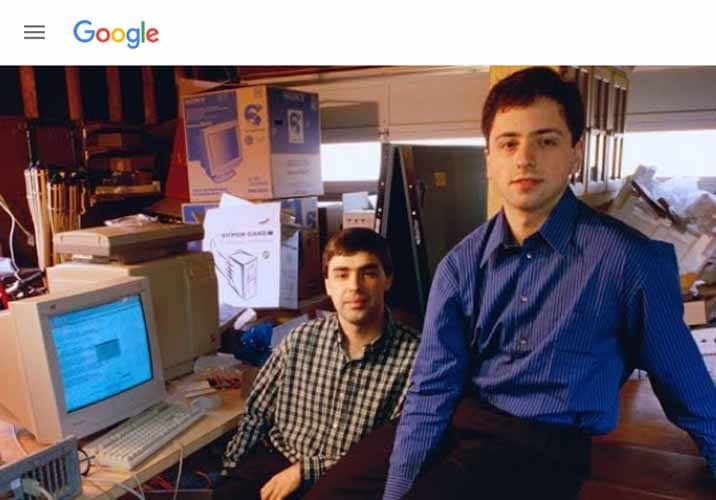 Unlike other search engines of the time that focused exclusively on the frequency of keyword appearance, this one was based on the relevance of individual web pages considered from the number of links (backlinks) they had
The basis of what would become the PageRank !
This new search engine, Larry Page and Sergey Brin called it "BackRub".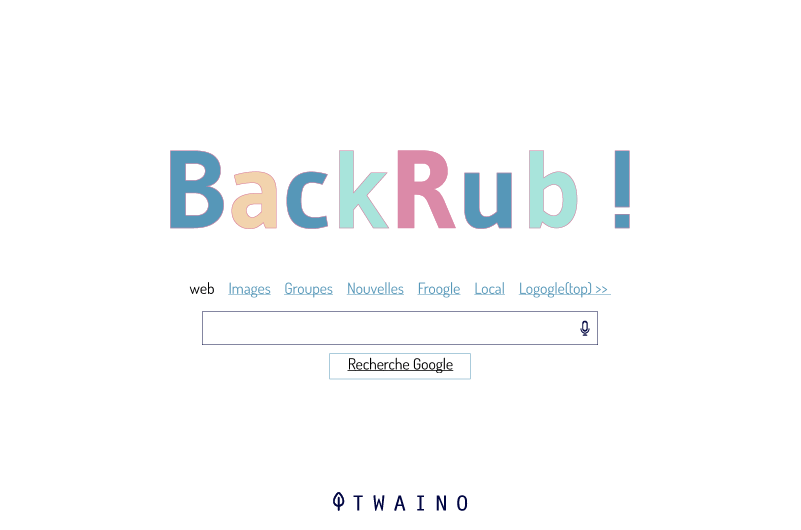 At the time, according to a cached copy of the search engine, BackRub indexed about 75 million URLs, of which 30 million were HTML pages and the rest were essentially email addresses
BackRub was coded in Java and Python. Moreover, it ran on several Sun Ultras and Intel Pentium with a Linux operating system
It is important to remember that Larry Page and Sergey Brin were assisted by Scott Hassan and Alan Steremberg on the technical side during the development of BackRub.
Shortly after its launch, BackRub was finally renamed Google in 1997.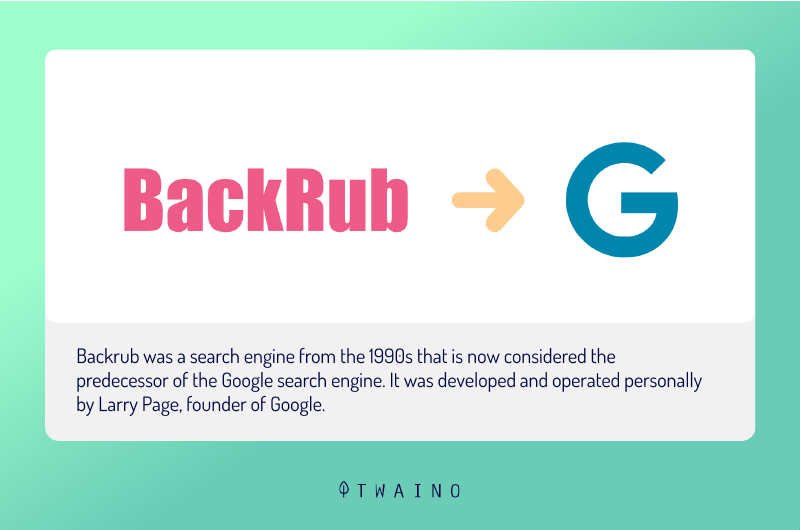 1.2.2. Where does the name Google come from?
One thing that can clearly be said about Google is that the origin of its name is most unusual. Resulting from the renaming of the former search engine BackRub, Google probably looked like this in its early days.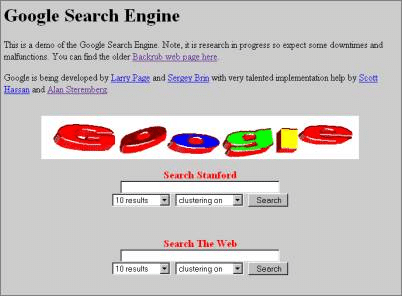 Source blogoscoped.com
At the time, it was necessary to find a name that would reflect Larry Page and Sergey Brin's ambition to create a search engine capable of organizing a colossal volume of information on a planetary scale in order to make it accessible and useful for everyone
This is the name Google which was then chosen to represent this ideal
Google is a term that actually refers to the English word Googol. Otherwise written Gogolit is a mathematical term used to designate the number formed by the number 1 followed by a series of 100 zeros (ten to the power of one hundred =10100).
The product of a misspelling of googol, Google is a name that perfectly reflects the mission of the company's founders.
1.2.3. Google: From the small startup of the past to the giant of today
At 1997in 1997, the newly named Google search engine quickly became the focus of attention of the academic community, but also of several Silicon Valley investors.
In the month ofaugust 1998the co-founder of Sun Microsystems, Andy Bechtolsheim, noticed the great potential of Page and Brin's work and decided to inject a sum of 100 000 USD in the project.
This is how Google Inc. was officially born on september 4th 1998.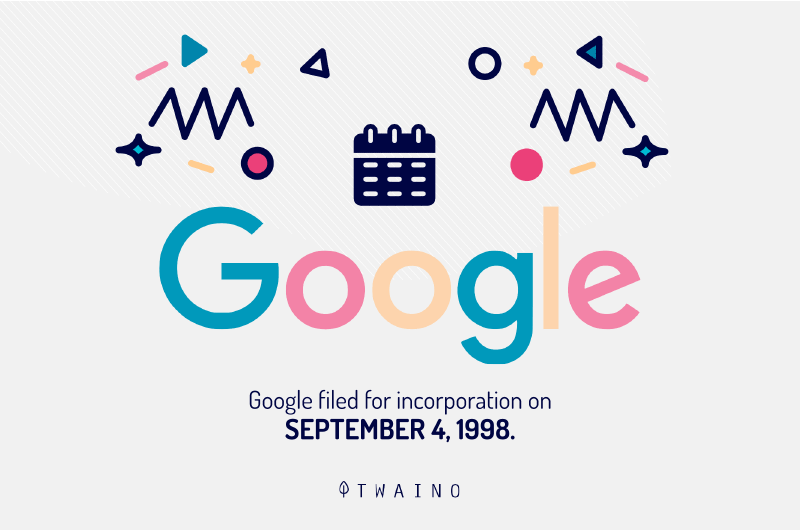 From this investment, the newly formed Google team moved to set up its first office in Susan Wojcicki's garage in Menlo Park, California.
In june 1999the company received new investors. Sequoia Capital and Kleiner Perkins Caufields & Byers provide Google with $25 million. At that time, the search engine registered 3 million searches daily.
In August of the same year, the growing team left the garage and moved into the Googleplex, the company's current world headquarters in Mountain View, California.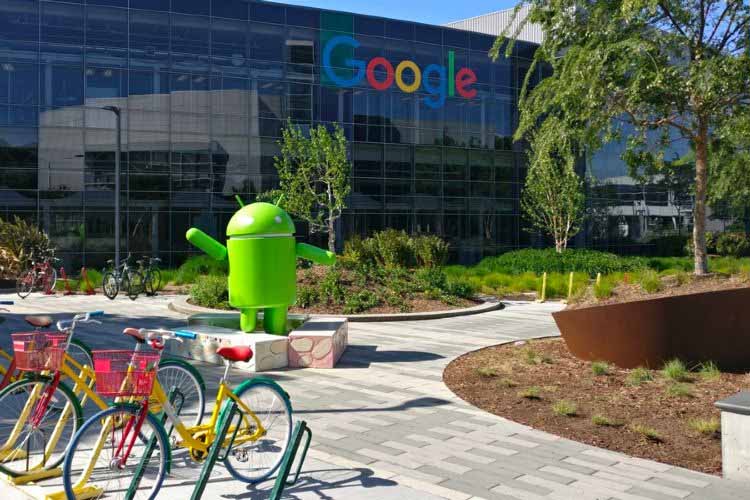 Source blogspot.com
The following year, in June, Google clearly became the most complete search engine that ever existed with more than half a billion referenced web pages.
Shortly after, Eric Schmidt is invited in march 2001 to lead the company which soon reaches profitability with 3 billion web pages already indexed.
Google then goes through an incredible growth phase combining various partnerships and the continuous launch of new services and features.
2004 is a decisive year. The search engine exceeds 6 billion web pages organized in its index. The august 19, 2004google goes public and takes Wall Street by storm on the NASDAQ.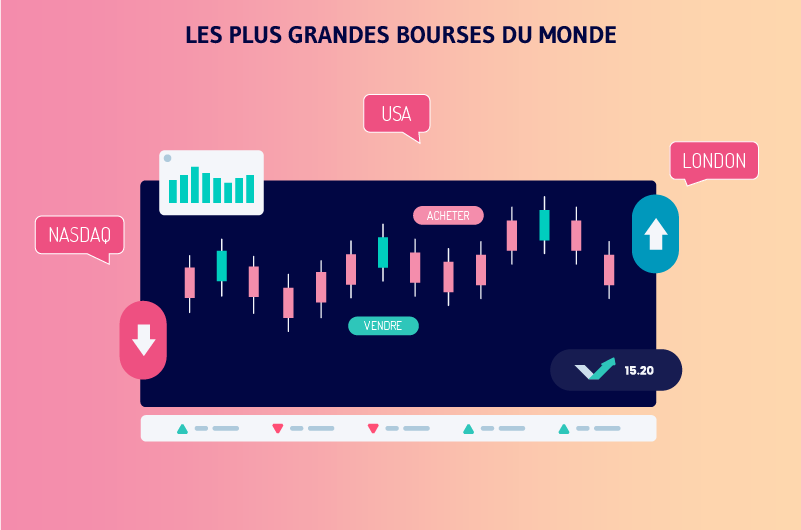 In the years that followed, the search engine has continued to grow and improve. There have been many minor and major changes such as the introduction of Google Caffeinethe google Panda filterfilter, etc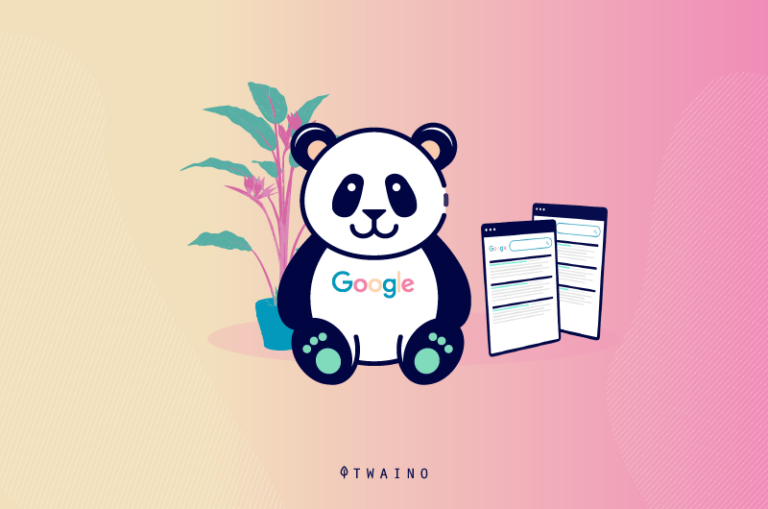 Like its search engine, the company itself continues to grow. Google makes many successful acquisitions including:
Android ;

Writely (future Google Documents) ;

YouTube ;

Doubleclick ;

And many more.
In addition, it lifts the veil on its many promising projects namely:
The Android operating system;

The open source browser Chrome ;

Google+ ;

Etc
Far from the simple search engine of its beginnings, Google continues to gain power over the years and becomes the undisputed leader in its category.
Since then, the Mountain View company has become a subsidiary of the parent company Alphabet after restructuring.
1.2.4 Google and Alphabet: What is the real situation?
In august 2015in August 2015, Google, an independent structure, officially became a subsidiary of the business conglomerate Alphabet Inc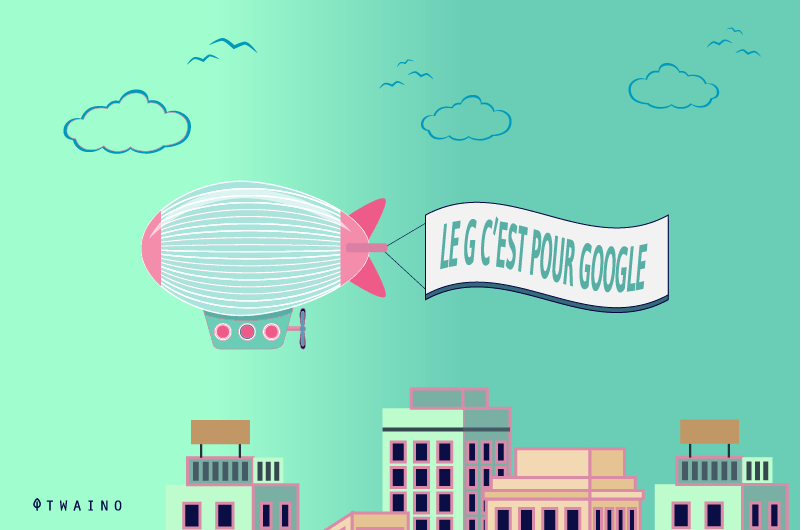 The new holding company Alphabet Inc. was created in order to separate and isolate the many related fields of intervention of the North American giant:
Home automation with Nest Labs (smart thermostats) ;

Optical fiber for high-speed Internet with Google Fiber;

Robotics and artificial intelligence with Google X Lab (the autonomous car);

Biotechnology with Calico (research on aging and disease);

Finance with Google Ventures & Capital (investments);

Etc
As a result, these related programs (commonly called moonshots) will be individually supervised and developed alongside Google's original activities:
Google Search;

Advertising ;

YouTube ;

Google Maps ;

Android ;

Etc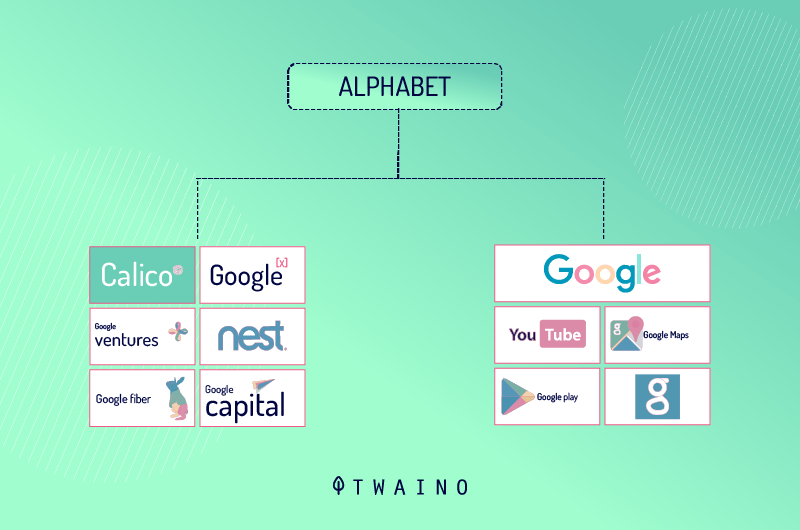 Thus attached to its "Alpha Bet" (a bet on the future), Google keeps its names " GOOG " and " GOOGL " on the stock exchange. As a core subsidiary, it also represents a portfolio company of Alphabet's Internet properties and interests.
The transition from Google to Alphabet was also accompanied by a small internal reshuffle
That year, founders Larry Page and Sergey Brin became CEO and chairman of the Alphabet watchdog, respectively, leaving the leadership of Google to Sundar Pichai. The latter will subsequently be elevated to the head of Alphabet in december 2019.
All this reorganization and decentralization of activities to clarify the objectives of the multinational and thus strengthen its impact and stability against external forces.
A rather successful initiative since today, Alphabet is one of the main market capitalizations in the world with an estimated value of 1,171 billion USD on 16/01/2021. The company now has just over 60,000 employees in nearly 60 different countries around the world.
As you will have noticed, Google is not a company like the others and everything clearly suggests that it does not intend to become one.
What are the objectives of the Mountain View giant?
Chapter 2: Google's objectives
What are the motivations that drive the Internet giant?
2.1. Google's great mission
Both ambitious and commendable, the mission of the number 1 search engine has remained the same since its creation
As it likes to say, theobjective of Google s goal is "to organize information on a global scale to make it universally accessible and useful to everyone".

The company's ability to grow exponentially and achieve greatness on the path of innovation is due to its global business strategy anchored on the foundation of values.
From the beginning, Google has made a point of following its corporate mission and vision, a decision that has earned it a place among the world's most valuable brands.
2.2 Google: A compelling and innovative vision
Google's official statement regarding its vision is as follows:
"Providing access to the world's information at the click of a button."
When you consider Google's primary business, it is clear that the company's services are direct manifestations of its vision
And for good reason, the search engine service indexes web pages and manages massive databases to give all individuals true access to the world's information
When it comes to accessibility, Google is also on the ball, as it offers the vast majority of its products for free to everyone on the planet
Another aspect of this global vision is the ease of access that is reflected in the "one click" component. The North American multinational also ticks this box by offering its users innovative, practical and accurate products
The title of the vision of the Mountain View giant effectively underpins all its strategies. The implementation of this vision allows Google to reach new heights through innovation and thus secure its place at the table of the dominant companies in the technology sector.
In fact, the company's ability to hold its own against the competition in the global online advertising market is largely due to a business situation that is inspired by its mission and vision.
2.3. Google's core values
At the time of its creation, Google listed a number of principles that serve as a guideline for achieving its mission and vision. This list of principles, which is regularly revisited, clearly represents the company's promise to its users
Anchored in values, Google makes it a point of honor to ensure that its various actions are truly in line with its philosophy. There are currently 10 of them, the fundamental principles of Google s fundamental principles can be presented as follows:
1. Always put the user's interests first, everything else will follow.
Google is constantly striving to provide users with a better user experience experience. All of its products and services are designed to ensure user comfort (from user interfaces intuitive and uncluttered user interfaces, non-intrusive and relevant advertising, etc.)
2. Focus on one thing and do it very well
Google is primarily focused on its core business, which is internal search. All of its activities are focused on this and the company also employs the power of its search technology in its products as well as in unexplored areas.
3. Delivering service faster and faster
Google puts speed as a priority for its products and services. The idea is to provide the answer the user needs instantly. The company has broken its own speed record many times.
4. Democracy on the web works
If Google search is still functional and effective, it is because its technology trusts users to determine the value of content offered on other websites by adding links to their own
The importance of a web page is evaluated according to more than 200 criteria that take into account the users, their experiences and their opinions on the pages in question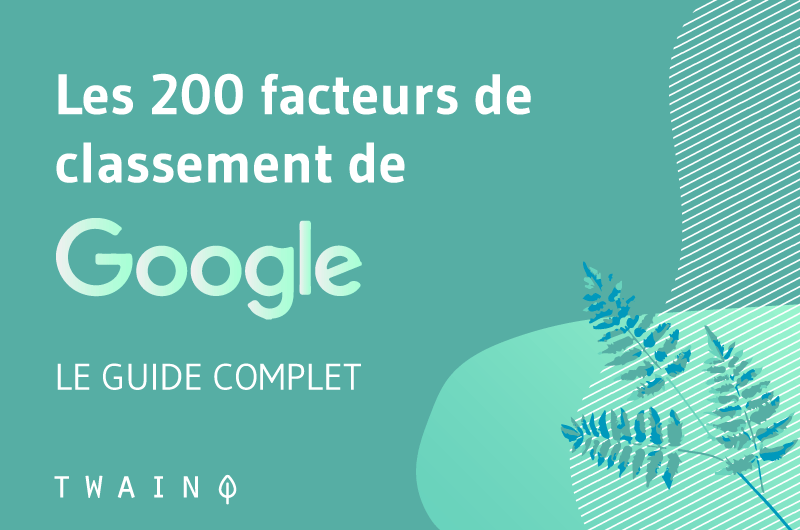 So it is the users who decide!
5. Providing a better user experience on mobile devices
Like the world, Google is turning to mobile by creating technologies and offering new solutions adapted to mobile devices.
6. User satisfaction before personal interests
Google earns its revenue from internet search and advertising. However, the company makes a point of regulating all of its advertising programs and practices in order to maintain the quality and relevance of its services.
7. The volume of information is constantly growing
Google is using its best resources and exploring new avenues to ensure that users have the best possible access to all the information available in the world.
8. The need for information is universal
That's why Google has offices in more than 60 countries and manages more than 180 different Internet domains. Google's search results are available in more than 130 languages and 50% of them are delivered to people outside the USA.
9. You can be serious without wearing a tie
Here Google emphasizes its corporate culture based on creativity, teamwork and pride in individual achievement in a challenging and fun work environment. Employees are placed at the heart of the innovation process and every idea they come up with in this relaxed atmosphere is immediately evaluated, tested and put into practice.
10. We can always do better
No matter how good you are, there is always room for improvement. Google often sets unattainable goals in an effort to excel. Through innovation and perseverance, the company breaks records and greatly distinguishes itself from its competitors.
2.4. Google's operating policies
Google offers products and services for free to its users around the world to help them find answers to their questions and make their lives easier
How does it do this? Here's an overview of how Google works.
2.4.1. How does Google finance its free products and services?
It is no secret that most of Google's revenues come from advertisements. Google's business model is based on advertising and pay-per-click billing (targeting specific queries with keywords) respectively on Google Ads and Google AdSense.
Indeed, it is the advertisements displayed in a controlled manner in the relevant search results on Google.com that constitute its main source of income, even if the company markets other products:
Pixel smartphones;

Applications on the Play Store;

YouTube subscriptions;

Tools for businesses;

And much more.
Revenues generated from the sale of advertising space to businesses are used to fund the company's products and services. This is how Google makes most of its products available to the public for free, such as
The search engine;

Google Maps assisted navigation;

The Gmail email system

The office suite Google Docs;

The Google Chrome Internet browser;

The YouTube video service;

The Android operating system;

And many others.
2.4.2. How does Google manage its users' personal data?
Among the countless products that Google offers, there are many that can be used free of charge, without logging in, and that do not necessarily require the registration of any personal information on the part of the user.
On the other hand, some products require the registration of certain personal information from the user in order to function properly. This is why you are able to, among other things
Benefit from the automatic entry during your searches;

Avoid traffic jams on your way to work thanks to Google Maps;

Enjoy relevant and personalized content or ads according to your interests;

Receive notifications when suspicious activity is detected (a connection to your Google account from an unusual location or device);

And more
2.4.2.1. Google protects your personal information
Google is clear that it never sells personal information collected from its users in any way.
If advertisers do pay the company, it is only for advertising space.
Google does not receive payments from advertisers or third parties for any personal information (such as name or email address). Your information will only be shared if you explicitly request it. And of course it will never be sold.
In addition, please note that the ads that are offered to users during the navigation are in no way based on sensitive information such as:
Religion ;

Ethnic origin ;

Sexual orientation;

Etc
All of your personal information is collected and stored with the utmost respect in a secure environment. Google personally ensures the security of its users' information through advanced technologies (advanced encryption, differential privacy, etc.).
2.4.2.2. Google lets you control your data
As Google users, your data is private. How private is it? That's up to you.
Recognizing that each of its users may have different expectations about the privacy of their data, Google lets you make your own choices. That's why it includes clear and effective privacy settings in every Google Account and in all of its products, so you can make the choices you want
Everything is also done so that users have the opportunity to make free and informed decisions regarding the advertisements they are shown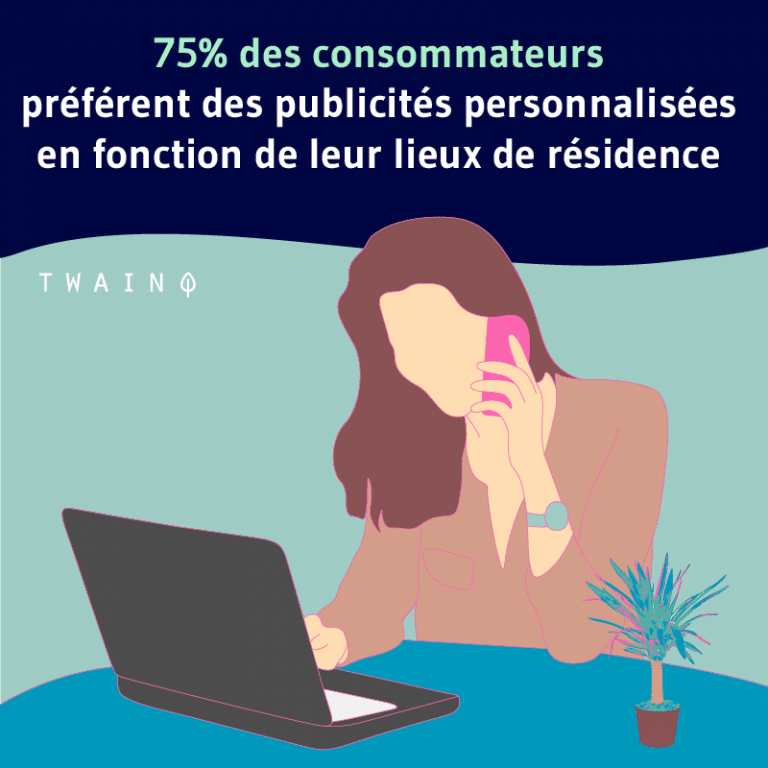 You have the ability to know why an ad is being shown to you and to block it if it is no longer relevant
Most importantly, you are free to manage in the ad settings, the data that is used to serve you personalized ads. If the type of ads that are presented is not suitable for the user, he can deactivate them at any time.
Chapter 3: Google – A ubiquitous and unavoidable entity
A major player in the digitalization of the world, Google is now part of the lives of Internet users. Having become gigantic over the years, the company has managed to make itself useful and then indispensable in everyday life.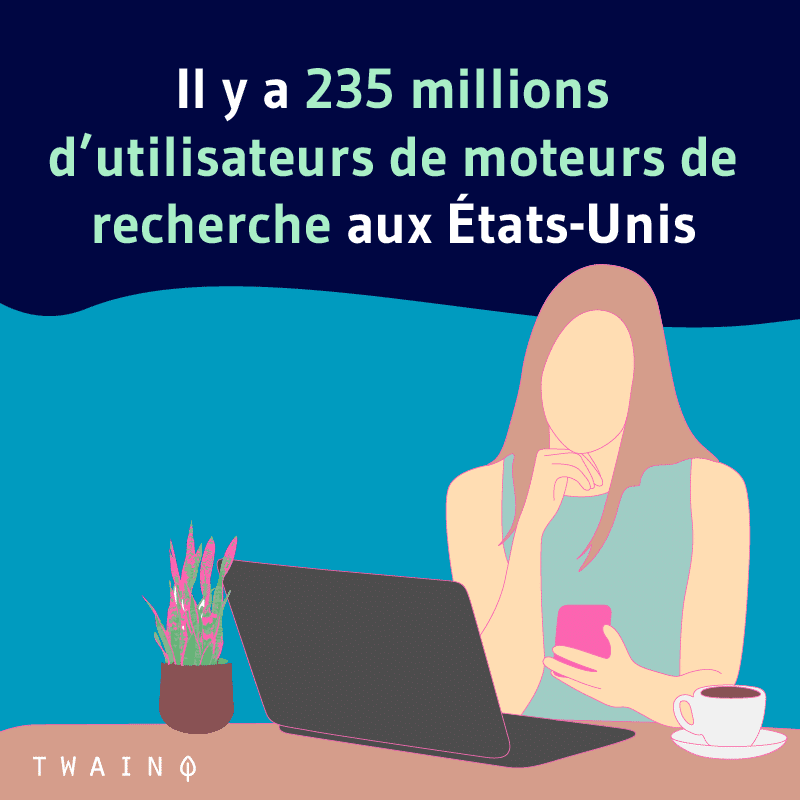 The activities it offers in general and web search in particular are now anchored in the very heart of our customs. So much so that most of the major dictionaries such as Merriam-webster and Le Robert include in their writings the verb " to google " or " googler " which simply means "to search the web"
In addition, Google.com and YouTube.com remain the most visited website domain names in the world.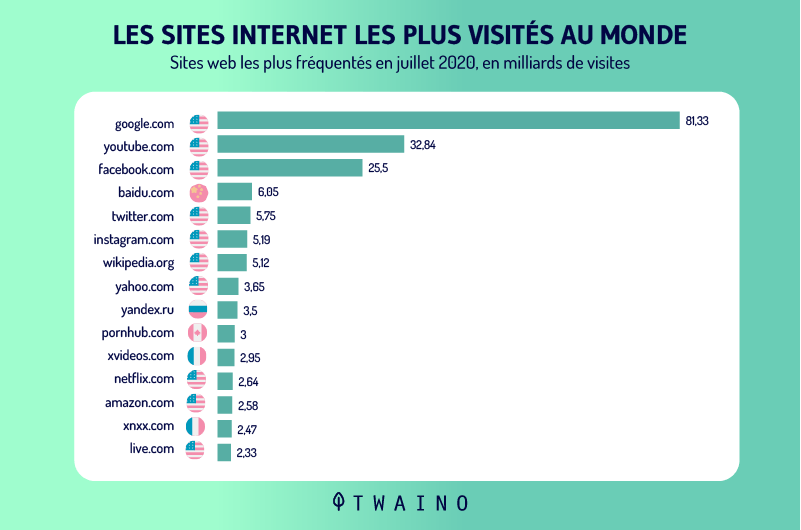 In order to take the true measure of Google, it is worth taking a look at the company's figures, products and services.
3.1 Google: Champion statistics
3.1.1. Google's search engine figures
As you will have understood, web search is Google's best-known and most used activity by the general public.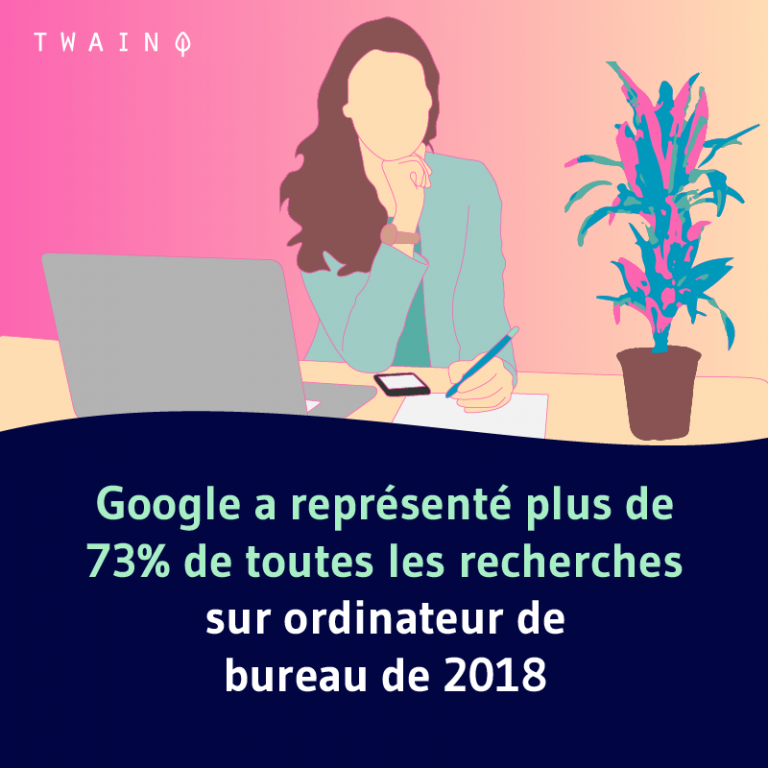 Having become the leader in its category, Google dominates the world of search in most countries except Russia and China where it is respectively Yandex and respectively Baidu are the most represented.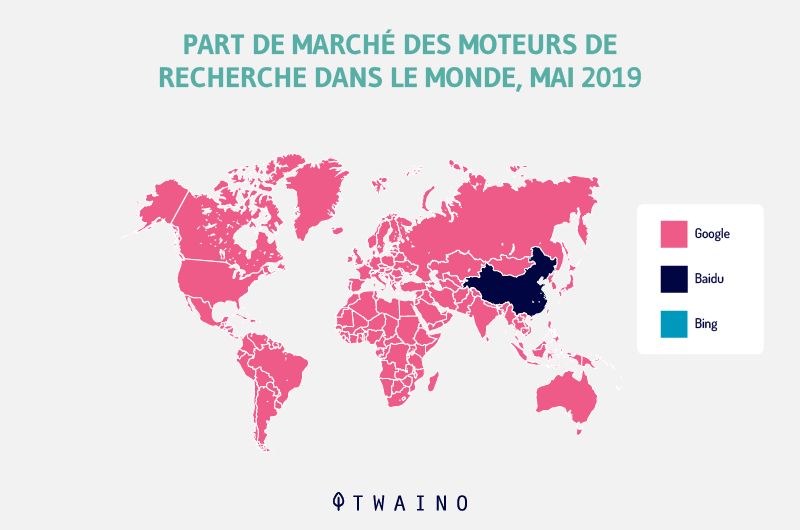 According to recent estimates of search engine market shares, Google still holds the monopoly of the sector worldwide with exactly 92,8 % and in France with 92,29 % market share in August 2021.
On a global level, just behind the Google search engine, the following search engines are positioned successively:
Bing ;

Yahoo ;

Baidu ;

Yandex ;

DuckDuckGo ;

Then the others.
If Google patronizes the world of search engines, at the level of web browsers it also leads the dance. With 64,92 % of global market share, the Google Chrome browser continues to lead the browsers in August 2021, far from its congeners.
Safari: 18.77% ;

Edge: 3.56%;

Firefox: 3.54%;

Samsung Internet: 3.06%;

0pera: 2.17%;
In addition to its unchanged top ranking, Google's search engine is also performing incredibly well prowess
130,000 billion web pages listed in the Google index, or about 110 million GB of data stored on the company's servers;

20 billion websites are explored daily by the crawlers;

6.9 billion requests are processed daily at a rate of 80,000 per second, with 15% of new requests each day;
3.1.2. Financial results of the multinational
When the holding company Alphabet revealed its dazzling financial results with those of Google on 30/06/2021the parent company itself made a profit of 62.9 billion USD over the last twelve months. This is equivalent to an increase of 166.2% over 1 year
Google, on the other hand, has a turnover of 220.3 billion USD, which is an increase of 32.7% over 12 months
When considering only Google's activities in Q2 2021, revenues amounted to 61.7 billion USD which represented 99.7% of Alphabet's turnover
As one would expect, these earnings from Google's historical businesses come mainly from Google Ads (57.7%), followed distantly by Google AdSense (12.3%), YouTube Ads (10.8%) and others.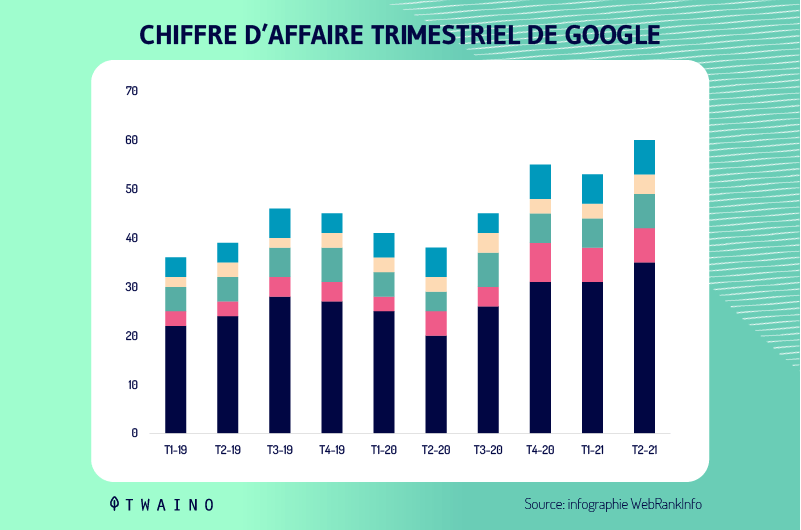 3.2 Google: Products and services for every situation
After the creation of its search engine, the diversification of the services of the technology giant was not long in coming
Thanks to Google's immeasurable love of innovation, the company has been able to develop new products and services without turning its back on its original business, which is also constantly being improved.
Thus, the company's products combine the best in technology and are used in a variety of fields on a daily basis.
In the large catalog of services offered by Google there are more than 230 products for individuals, companies and developers.

With this wide range of products and services, Google solves problems in many areas and thus simplifies and improves the lives of its users.
Chapter 4: SEO and Google
If for the vast majority of Internet users the Google search engine is mainly used to access information, for professionals, it represents the main lever to be articulated to gain visibility and increase traffic to their website.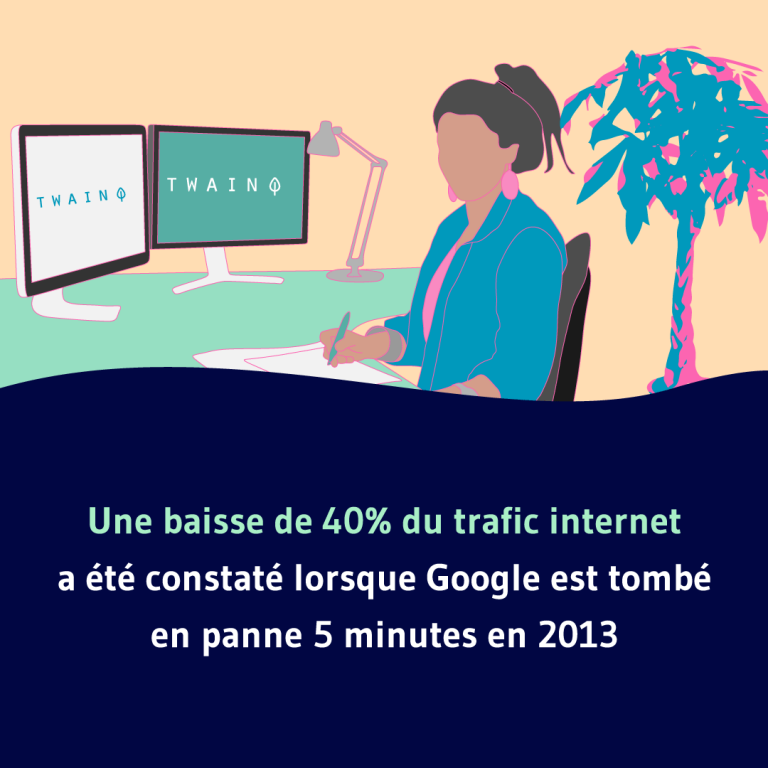 Main completion of Google, the eponymous internet search engine is by far the most important of the search engines, especially to direct Internet users to other websites
It incorporates many algorithms that are regularly updated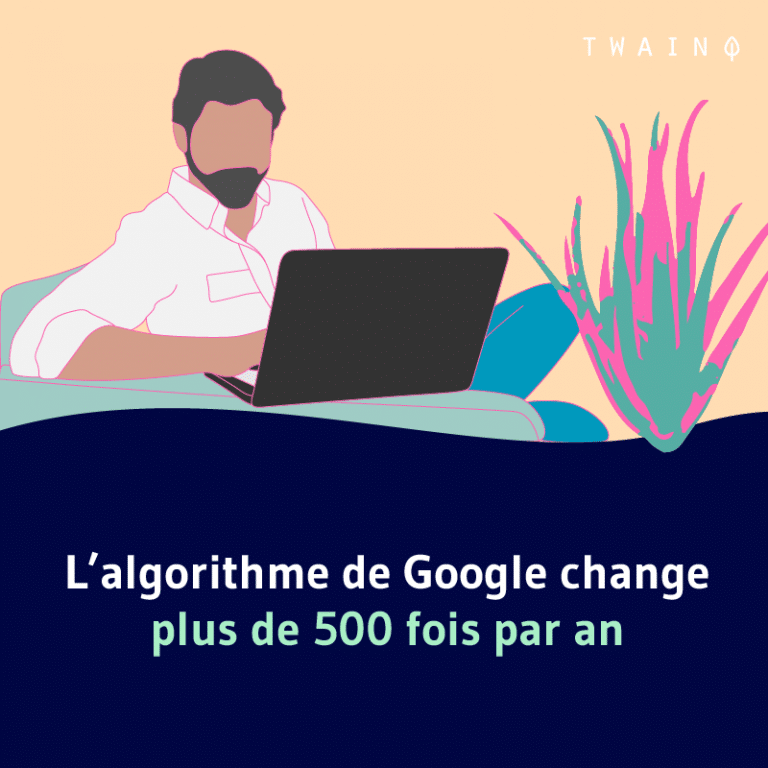 These filter the search results to display only the most relevant sites according to the user's request.
Almost all Internet users particularly appreciate the SERP (Search Engine Result Page) for their relevance, but also for their neutrality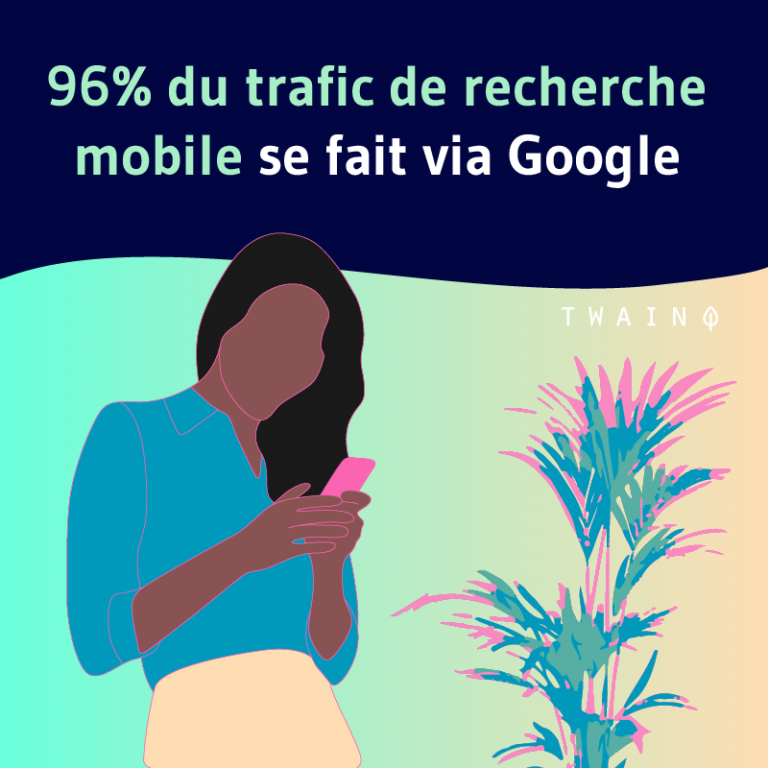 And for good reason, Google's search engine has the highest satisfaction rate among Internet users
In the world of SEO, it is the beacon and the SEO strategy of your website must be mainly built around it.
4.1. Google's efforts for SEO
Still called natural referencing, the SEO (Search Engine Optimization) is a set of practices and techniques that allow you to make your website appear and be positioned in Google's search results.
Because the search engine Google is a real Blackbox which relies on an algorithm algorithm, it may seem difficult to optimize your website especially for Google, but it is not
On the contrary, the search engine has taken care to detail the various parameters that govern the ranking of websites in its SERPs. Google provides website operators with the different elements they need to ensure optimal referencing of their websites
The American firm has also taken care to develop powerful tools to facilitate the work of SEO. In terms of SEO, these tools are among others :
Google Alerts ;

Google Analytics ;

Google Keyword Planner ;

Google Maps ;

Google Mobile-Friendly Test ;

Google My Business ;

Google PageSpeed Insights ;

Google Search Console ;

Google Trends ;

YouTube ;

Etc.
In addition to SEO, we also have the SEA (Search Engine Advertising) or paid referencing in reference to advertising on Google. As you know, Google sells commercial links or sponsored advertising (Adwords).
4.2. The importance of natural referencing on Google
In this era where competition is raging, it is more than ever essential to implement an effective SEO strategy to ensure the proper optimization of its website and thus appear in the first results of Google.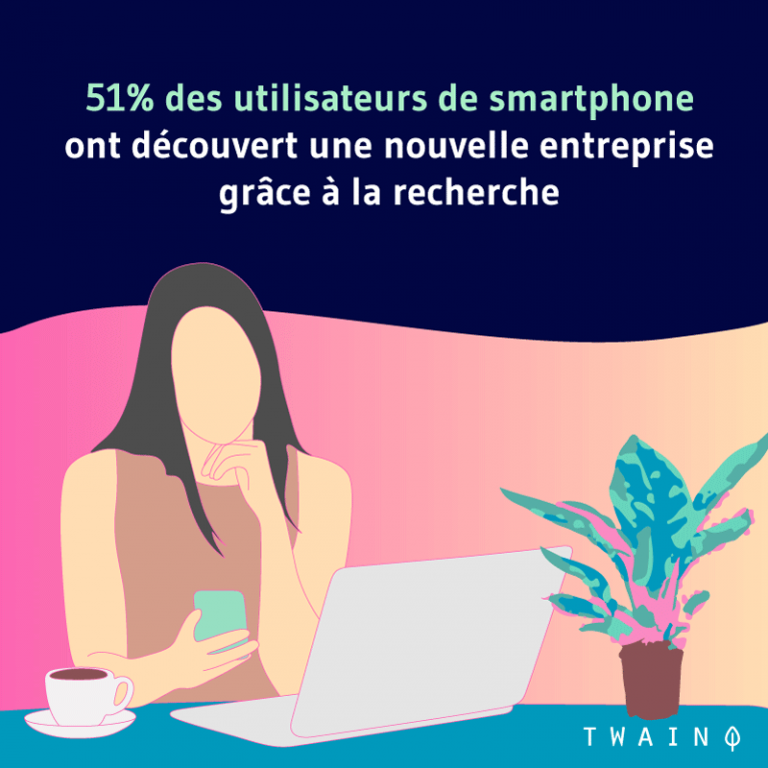 And for good reason, SEO is by far one of the most profitable and effective digital marketing solutions.
SEO offers qualified organic traffic and the flow it provides is consistent and perfectly predictable.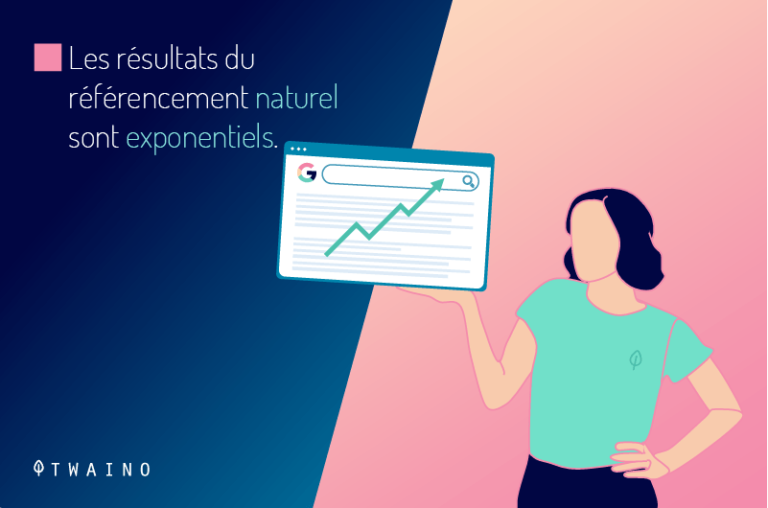 The return on investment in SEO is clearly exponential, provided of course that you properly implement your sEO strategy strategy from the beginning.
To really succeed, you must first of all know and apply the good SEO practices specific to Google.
To deepen your knowledge in SEO, I invite you to browse the content offered on the twaino's SEO blog
Through well detailed and practical mini-guides as well as some SEO case studies, you will understand SEO in its smallest details
Moreover, if you have any difficulties regarding the natural referencing of your website, thetwaino SEO agency also offers many effective services to help you move your website up the Google rankings
Chapter 5 : Frequently asked questions about Google
5.1. What is a doodle and how many are there?
The doodles are fun, one-time changes to the Google logo that are regularly made for holidays and birthdays. They are also used to commemorate the lives of famous people who reflect the personality of the Mountain View company.
To date, there are over 4,000 doodles. The first of this long list was designed long before the official creation of Google. At the time, it was used to announce that the founders of Google were attending the Burning Man Festival.
5.2. Who is Yoshka and what is her role at Google?
Yoshka is the name of Google's first dog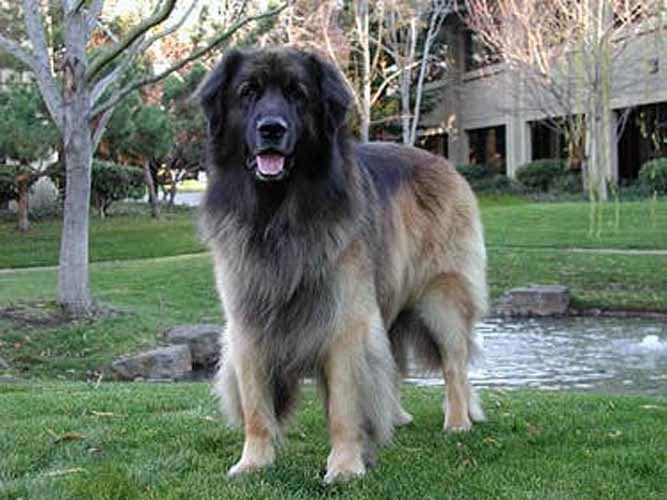 Source Google
He became the company's mascot when it had just moved into its first office in Menlo Park. Today the web giant has many other dogs.
5.3. When was Google founded?
Google's current domain name, www.google.com, went live on september 15, 1997. The Google company was officially created on September 4, 1998 with Larry Page and Sergey Brin at its head, respectively named CEO and co-founder, 2 years later
5.4. Where does the name "Google" come from?
While they had initially named their project BackRub, Larry and Sergey decided to put it online under the domain name www.google.com. This is where the name "Google" first came from, which is nothing more than a voluntary deformation of a mathematical term "googol", 1 googol = 1e+100
The two men used this as inspiration for the name of their project, alluding to the astronomical amount of data that Google would store in its index
5.5. What is Google Images and when was it created?
As its name already indicates, Google Images is a service of the search engine that exclusively provides images related to the term searched by the Internet user.
Google Images was not launched at the same time as the general search engine Google. The American giant launched the image search only in 2001 with more than 250 million images listed.
5.6. What SEO tools does Google offer for SEOs?
The world leader in online search has not only limited itself to providing better results to Internet users
It has also made available to SEOs a bunch of SEO tools to help them optimize their website for a better position on Google SERPs
Among these SEO tools, we have
Google Alerts;

Google Analytics ;

Google Keyword Planner ;

Google Maps ;

Google Mobile-Friendly Test ;

Google My Business ;

Google PageSpeed Insights ;

Google Search Console ;

Google Trends ;

YouTube ;

Etc.
Let's also remember that the search engine also offers a SEAsolution, the Adwords advertising campaigns which consist in renting places to websites on Google pages for a fee
5.7. Which Google services have been discontinued?
If Google remains the undisputed leader in online search today, well, not everything has always been rosy for the search engine
On many occasions, the American giant has encountered difficulties to the point of discontinuing, merging or selling some of its products, including
Google+

Google Allo

Google Answers

Google Base

Google Buzz

Google Checkout

Google Code

Google Code Search

Google Deskbar and Google Desktop

Google Dictionary

Google Fast Flip

Google Helpouts ;

Google Labs;

Google Market ;

Google Moderator ;

Google Reader ;

Google SketchUp

Google Talk ;

Google Tango ;

Google Web Accelerator ;

iGoogle ;

Orkut;

Picasa ;

Project Ara;

YouTube video editor

Etc
In summary
Google is a successful company with a noble mission and unwavering values. It has set itself apart from its peers with its perpetual culture of innovation. Its search engine has always been unmatched with extraordinary performance and functionality.
In this article, we have globally seen the journey of Google since its creation to date, its services as well as its performances. You now know its importance in SEO and how to succeed in optimizing your website.
See you soon!