A blog is a type of website or part of a website where content is presented in chronological order, usually with newer content appearing first, followed by older content. Blog content is also known as blog posts. It is generally considered an informative website or online journal that needs to be updated regularly and is often run by an individual or a small group.
Today, there are over 570 million blogs on the web, which may go further than that in the years to come. Indeed, many people have the deep desire to create a blog, but unfortunately have no idea how it works.
This is mainly what leads me to write this guide in order to help as many people as possible who would be in this situation.
For this:
What is a blog and how is it different from a website?
Why is it important for SEO?
How to start and configure a blog yourself?
How to manage your blog to be successful quickly?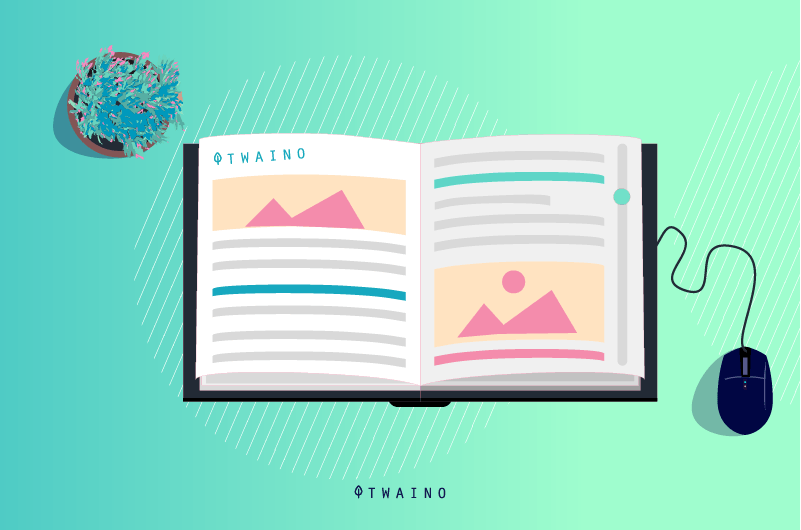 These are some of the questions to which I will provide precise and clear answers in this guide.
So let's go!
Chapter 1: What should be understood by a blog?
In this chapter, we will see the basics of blogging. Which will lead me to address the following points:
What is a blog?
What is the purpose of a blog?
Blog Structure
Blogs and Websites: Comparison
Common Blogging Misconceptions Let's
get started!
1.1. What is a Blog?
A blog can be thought of as an informational website where articles are displayed from recent to oldest. These articles are often written by one person or a group of people who share their views on a particular topic.
Every day around 2 million blog posts are published on the web: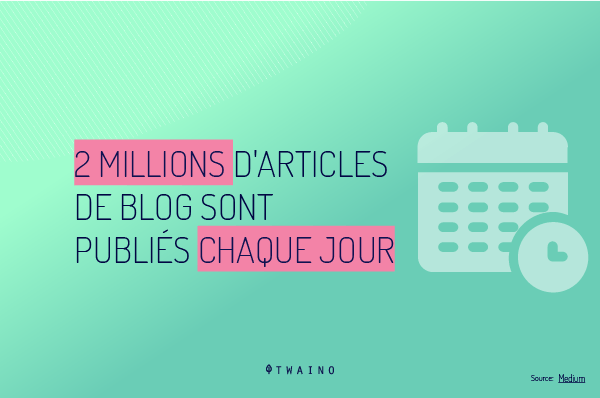 But today's blogs have completely evolved. Bloggers now blog for a number of different reasons and on many different topics/niches. For example, here is a list of some popular blogging niches:
SEO
Lifestyle
Health & Fitness
Food / Cooking
Personal Finance
Beauty
Travel
Technology
Entrepreneurship
Real Estate
Personal Development
Etc.
As you can see, you can write a blog about just about n any topic you want.
To give you a visual, here are some examples of popular online blogs: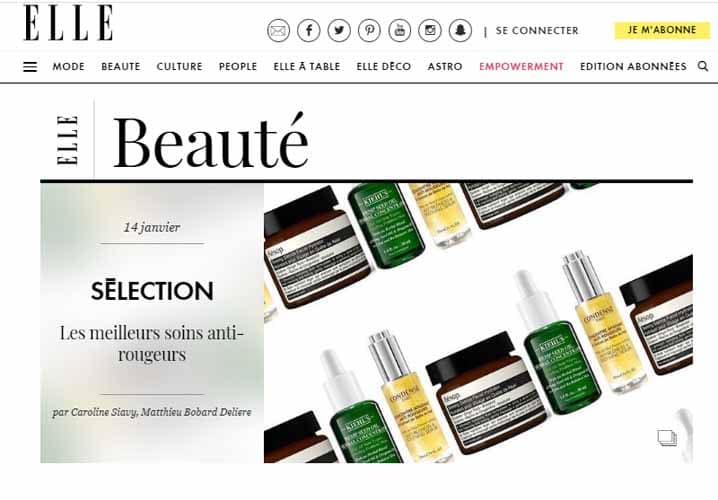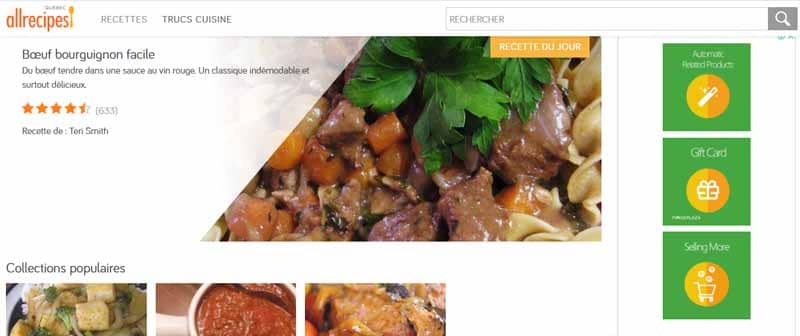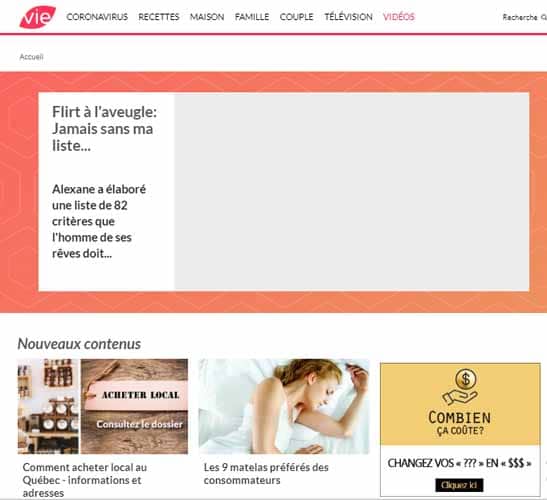 1.2. What is the purpose of a blog?
The reasons for creating a blog are very varied. This can be for personal or professional (for business) purposes.
Blogs for businesses, projects or anything else that could make money have only one goal: To rank higher in Google SERPs, to reach potential consumers and get their attention.
Without blogs, companies' websites would remain invisible (unless they invest in advertising), while running a blog would make it findable and competitive. They increase your traffic by sending quality leads to your website.
, blog posts quality frequentlyyour website will be even more likely to be discovered and visited.
Thus, a blog mainly aims:
To give more visibility to your website;
Generate quality leads on your site;
To connect with your target audience.
When you add a great call-to-action (CTA) to your content, 4% of traffic can be converted into high-quality leads.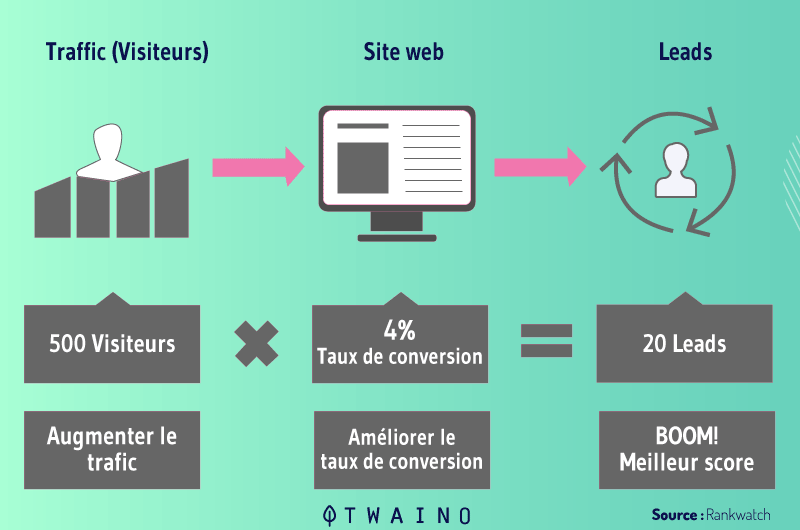 A blog also allows you to showcase your niche authority and create a brand.
When you produce informative and engaging using your niche knowledge, your audience will have much more confidence in you.
Good blogging makes your business more credible, which is very important if it isn't known enough yet. It provides both online presence and niche authority.
1.3. Blog Structure
The appearance of blogs has changed over time, and these days blogs include a wide variety of elements and widgets. However, most blogs still include some standard features and structures.
Here are the common features that a regular blog will include:
Header with menu or navigation bar
Main content area with featured or latest blog posts
Sidebar with social profiles, favorite content or call to action
Footer with relevant links like disclaimer, privacy policy, contact page
etc.
The example above is the basic structure of the average blog. Each element has its own importance and helps visitors navigate your blog.
1.4. What makes blogs different from websites?
Many people still wonder if there is a difference between a blog and a website! Indeed, it has become even more complicated to decide between the two nowadays.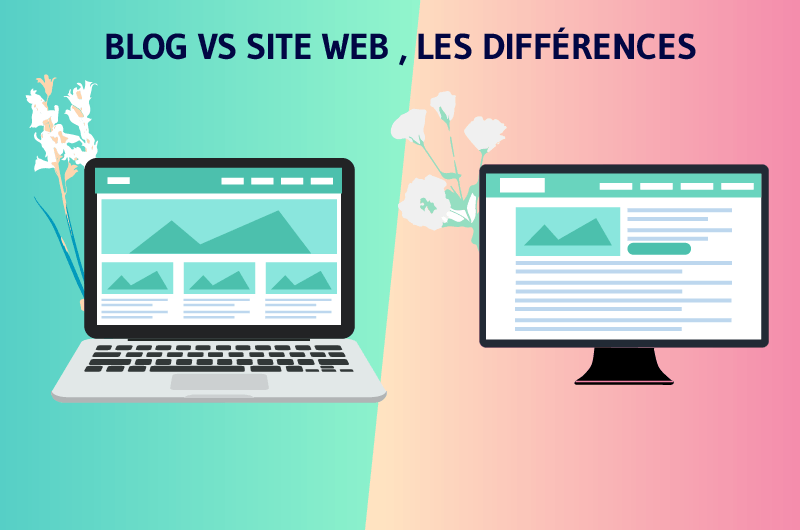 Many companies also integrate blogs into their websites, further confusing the two.
Blogs are updated frequently, as there is always new information available. A perfect example might be a food blog that shares meal recipes or a business that writes about industry news.
In addition, blogging promotes reader engagement. The latter have the opportunity to comment and give their point of view on the online content. Blog owners regularly update their site with new blog posts.
Websites on the other hand consist of the content presented on static pages. Owners of static websites rarely update their pages.
Here is a brief comparison of the two in this visual:
Key elements that identify a blog post froma static website page include:
A publication date
An author reference
Categories
And tags in a signature.
While not all blog posts contain all of these byline, static website pages do not contain any of these elements.
From a visitor's perspective, the content of a static site will not change from one visit to the next. However, depending on the blog owner's posting schedule, blog content will offer something new every day, week, or month.
1.5. Common Misconceptions About Blogging
One of the biggest misconceptions about blogging is that it should appeal to as many readers as possible.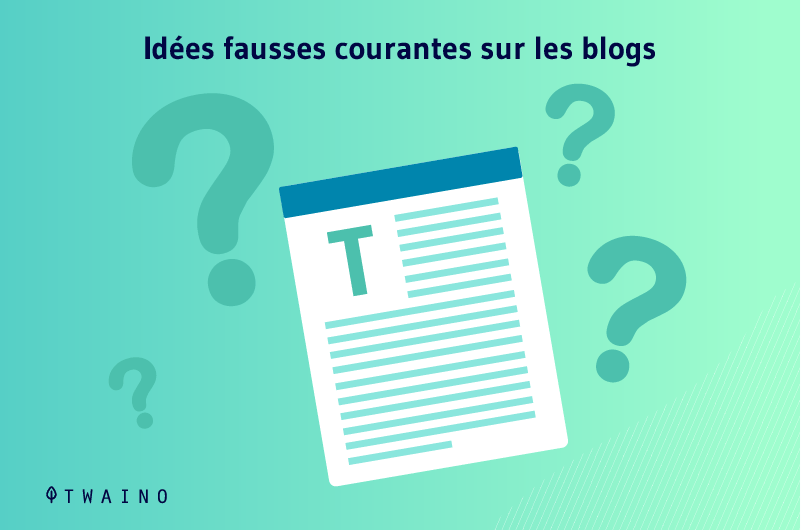 Your blog content should be written primarily for your target audience. It is important to do research to narrow down your strategy to include content written for your niche. Educate and inform your target audience instead of trying to please everyone.
Another blogging myth that needs to be addressed is that it's all about quantity, as in "The more posts I publish, the more traffic my site will get."
Think again ! Even if the quantity should not be totally neglected, the following three points are the most important:
The strategy
The coherence
The quality.
A strategy will help your blog deliver results because posts are written in a way that drives readers to conversion.builds Consistency loyalty and quality builds trust.
After having explained some basic notions on the blog, it is now necessary that I explain some elements which surround it.
Chapter 2: Explanation of Terms – Blogging and Blogger
As mentioned in the title of the chapter, we will now see two main secondary terms to the term Blog: Blogging and Blogger.
2.1. What is Blogging?
In the early 2000s, blogs emerged in various forms when several political blogs sprang up. Blogs with how-to manuals also began to appear.
So, established institutions started noticing the difference between journalism and blogging.
2.1.1. Definition of Blogging
Blogging is a set of skills needed to manage and oversee a blog. It involves equipping a web page with tools to facilitate the process of:
Writing
Publishing
Linking
, and Sharing content on the Internet.
2.1.2. Why are blogs so popular?
It is important to mention that the popularity of blogging is increasing day by day!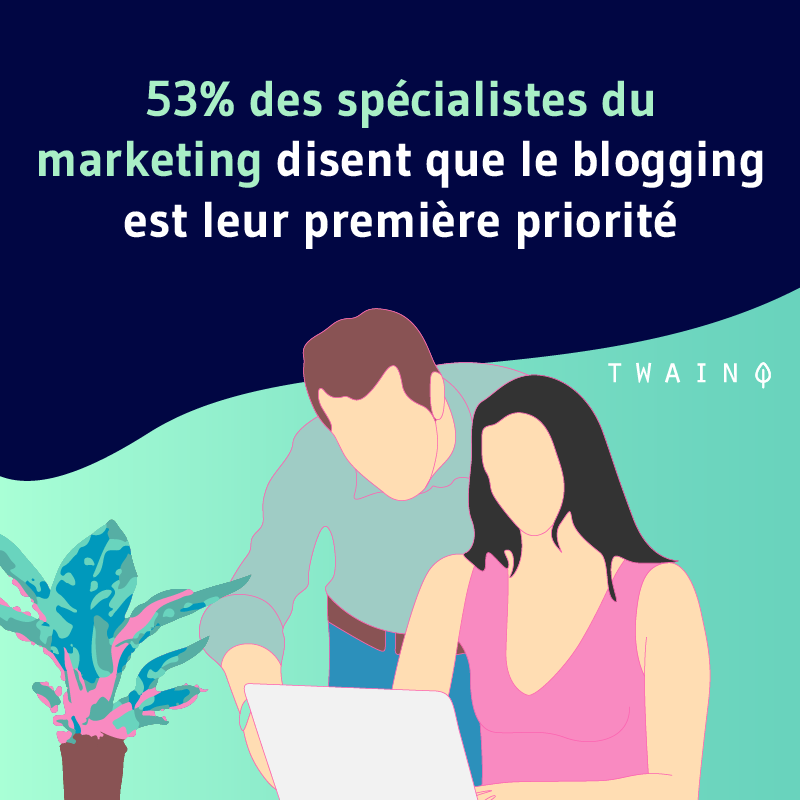 To respond to the question " what is blogging ", we must examine the factors that explain its rise.
Blogs have become popular since their inception, as news services began to use them as tools for raising awareness and forming opinions. They have become a new source of information.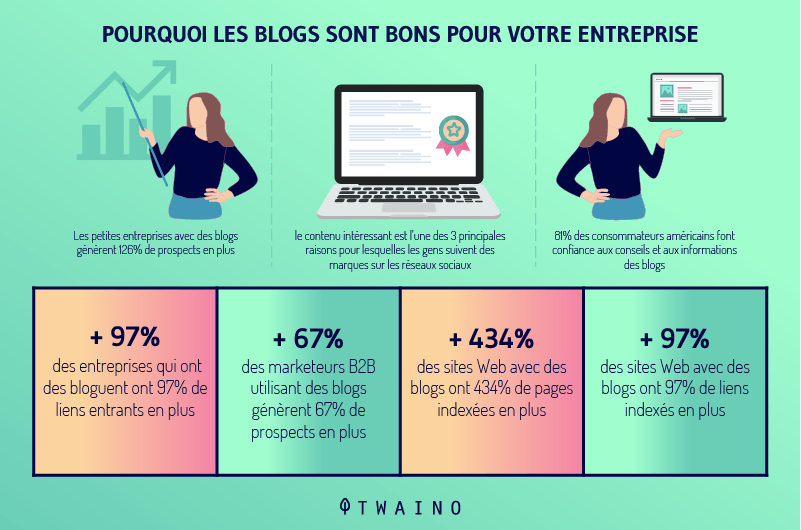 Through blogging, businesses have discovered a positive way to improve the level of satisfaction of their customers. Blogs help businesses keep their customers and prospects informed.
Also, the more people who visit your blog, the higher your brand awareness will be.
Personal and niche bloggers saw the potential to reach more people interested in specific topics. Through a blog, visitors can comment and interact with you or your brand, which helps you build a network of loyal followers.
Did you know you can make money blogging? Once your blog gets enough attention and fans, you can look for ways to monetize your blog.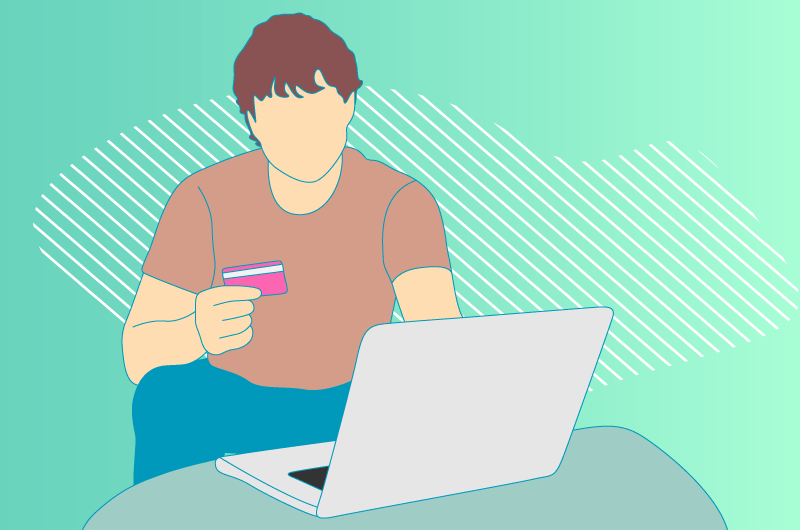 Thanks to the blog, you can offer your services and sell some products.
2.2. Who is a blogger?
In recent times, bloggers have become famous for various reasons. Blogging has become an alternate career or side gig for many.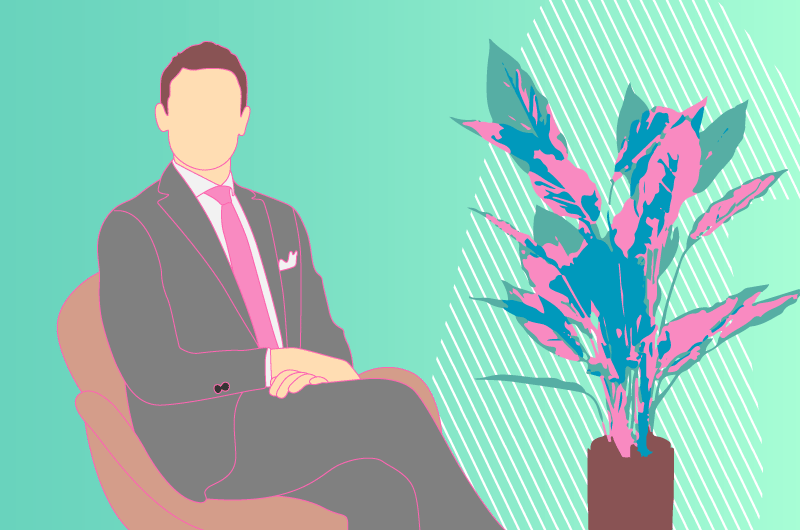 Seeing this even more, people choose to join the ranks of bloggers.
So who are bloggers?
2.2.1. Definition of a blogger
A blogger is someone who runs and controls a blog. He is also someone who likes to share a part of his life with his audience.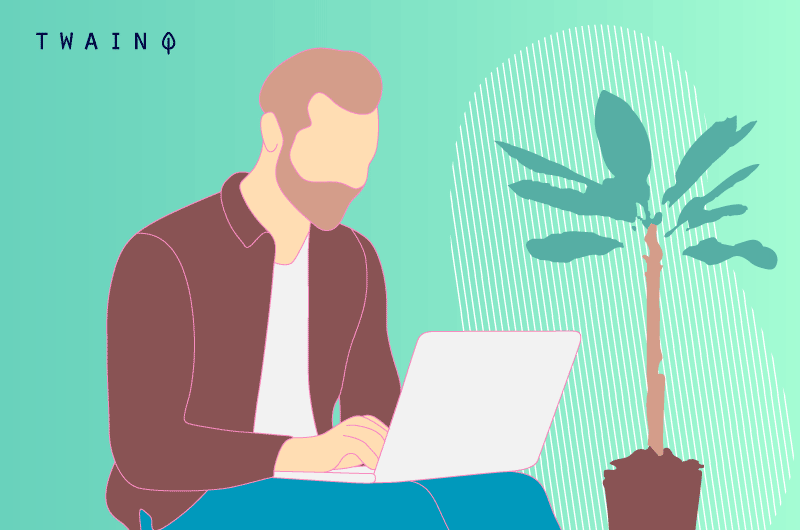 It shares his opinion and knowledge on different topics for a target audience.
Here are some examples:
The arts
Interior decoration
Carpentry
Finance
Natural referencing (Like me)
Etc.
Bloggers are mobile and don't need to be in one place. They live on the Internet!
2.2.2. Why do many people blog today?
Would you like to create your own blog? Yes !
Today, most people create blogs for various reasons. Every human being has their own story to tell. Thanks to the Internet, bloggers can communicate with a large number of people.
Blogs allow you to talk about any topic that interests you and express your opinion. You will find bloggers writing about every activity that took place during their day.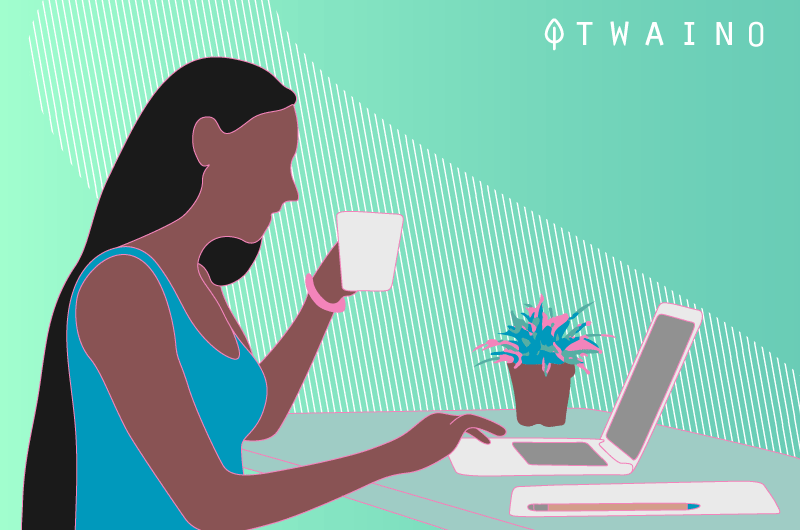 These activities can range from small things like:
A football game;
An outing with friends;
Climate change ;
Etc.
Remember that as a blogger running your own blog, you need to focus on the topics you are passionate about. Through this focus, you can become one of the best blogs on the web.
2.2.3. Are bloggers paid?
In real life, bloggers make money, some much more than others, but it is not a get-rich-quick type of profession.
Before you can start monetizing your blog, you need to build both your Google SERPs ranking and your niche influence. These tasks are time-consuming and mostly require good strategies, starting with quality content.
Money-making opportunities won't present themselves until you've gained some credibility in the field.
Here's how to make big money as a top niche blogger:
Sell ad space on your blog privately or through Google AdSense
Become an affiliate partner privately or through ad networks
Recommend products in your articles (such as products Amazon)
Selling your own digital products and services (higher return, but greater time investment)
Selling subscriptions to access exclusive content or advice
Using your blog as a content marketing tool for your business
Etc.
If you're starting a blog to market and boost your existing business, you probably won't be selling ad space or memberships.
However, you can create and start offering exclusive digital products such as e-books: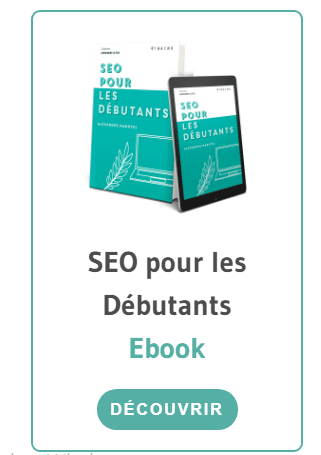 You can also offer online guides or courses as a lead capture tool in exchange for visitors' email addresses: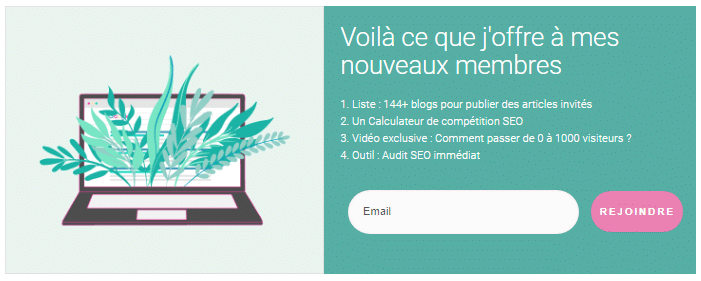 From this way you will get them into your sales funnel.
2.3. How to create your own blog?
Creating your own personal blog takes a few steps. First, you need to decide on a name for your blog so you can purchase your domain name. 
Next, you need to choose the best blogging platform for your needs.
We recommend using a self-hosted platform. There are a few choices when it comes to self-hosted platforms, but the most popular is WordPress.org.
The next step is to choose a web hosting service.
I will cover the next steps in more detail in the next chapter.
Chapter 3: Steps to start and set up a blog
Here are the two main subtitles that I will cover in this chapter:
How to start with your blog?
How to configure your blog?
We begin !
3.1. How to start with your blog?
If you're ready to get started with your business blog, the good news is that it's relatively easy and affordable to add a blog section to your existing business site.
If your site is built on WordPress, add a blogyourtosite. site is as simple as creating an extra blank page.
However, if you work with a web developer who manages your site's content, you'll need to speak with them about how to add a blog section to your site.
If you are starting from scratch, I recommend the WordPress.com andt Blogger which also allows you to get started for free: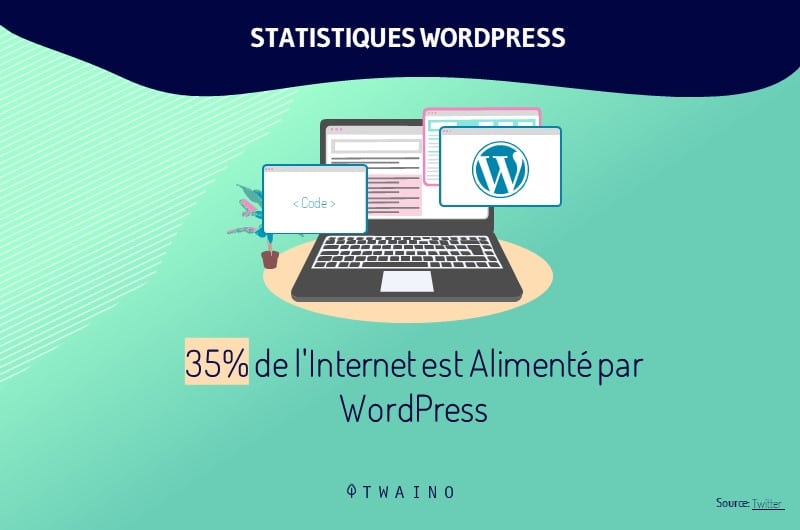 However, to create a transparent branding experience and maintaining your professional image, you need to invest in a domain name and hosting.
Most of these blogging or site building platforms will walk you through the steps of creating your own business blog.
Once you have the blog on your current site or have started a new blog from scratch, it's time to start blogging. Follow these steps to set yourself up for success:
3.1.1. Start with a blogging strategy
Behind every great content marketing company is a detailed strategy that helps guide the process. And blogs are no exception!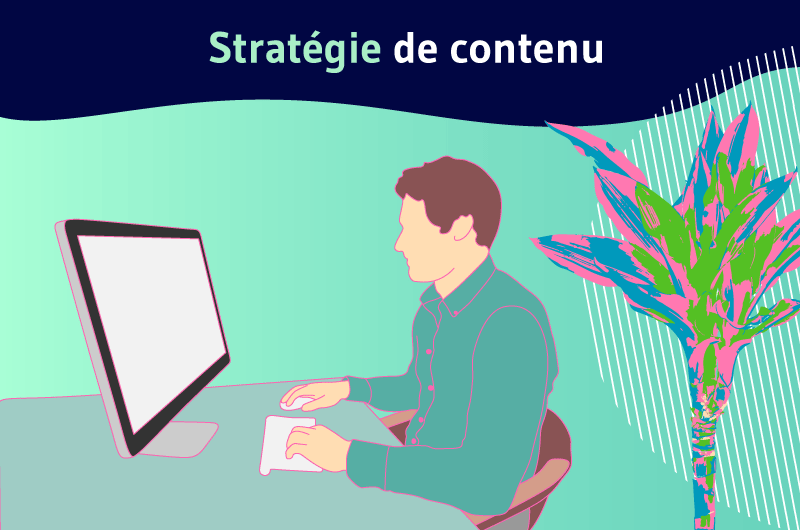 First, you need to describe the purpose of your blog. Why are you creating blog content and what do you hope to accomplish?
Answering these questions will help you stay on track as you brainstorm topics and create blog content. This will help ensure that you are providing value to your visitors every step of the way.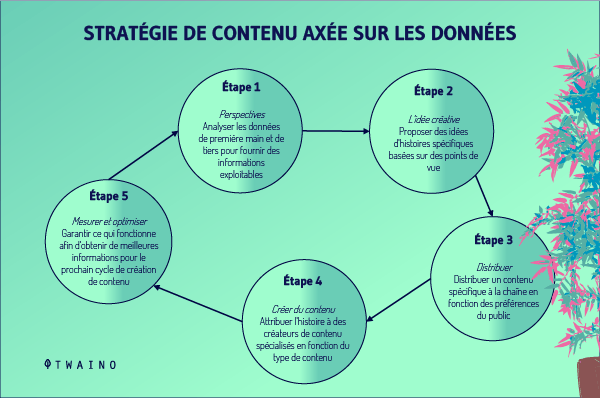 Next, you will need to consider who your audience is. If you have already created buyer personas, you can use them to identify people who will read your blog.
Otherwise, you can start by creating descriptions of your ideal customers. In addition to basic demographics, you also need to consider your audience's likes and dislikes , as well as their biggest challenges and motivations.
As part of your blogging strategy, you also need to determine how often you will post content and who will be involved in the process.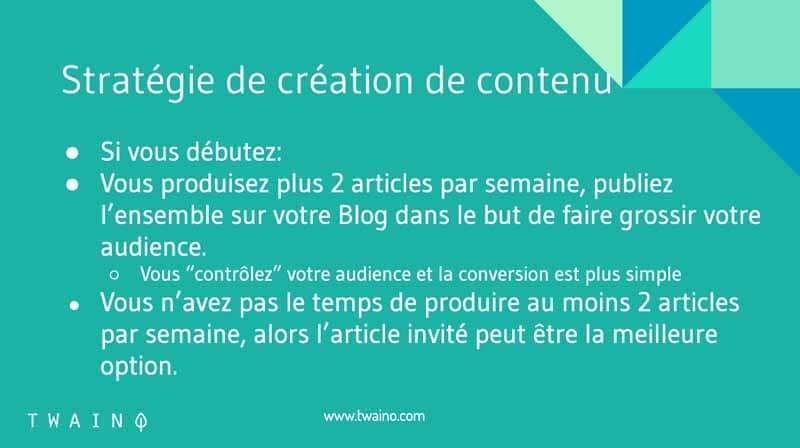 Identify key team members who can help you plan, create and promote blog content. Still, be sure to make sure everyone is aiming in the same direction and that everyone understands the expectations for their role in the blogging process.
3.1.2. Do some keyword research
Once you have a general blogging strategy in place, you should focus on creating a keyword strategy.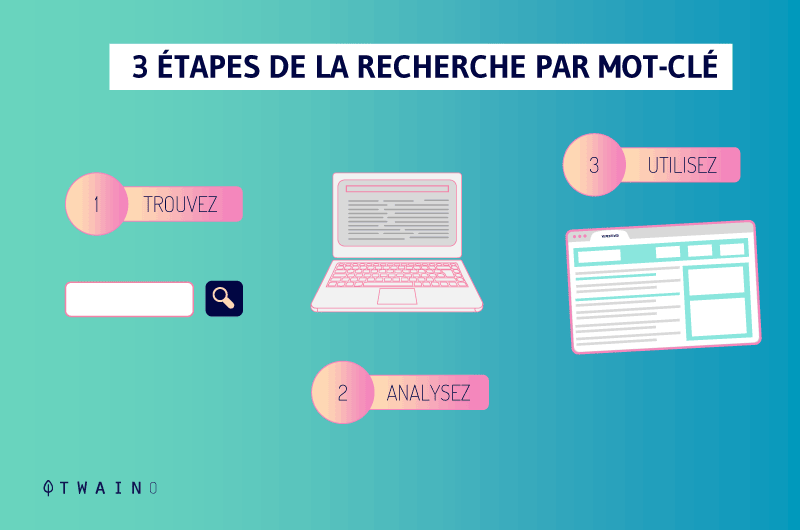 Remember that your blog will play an important role in your SEO efforts, it is therefore important to start with a list of researched keywords on which you can create content.
The goal is to develop a list of keywordsrelevant to your business and your product or service offering.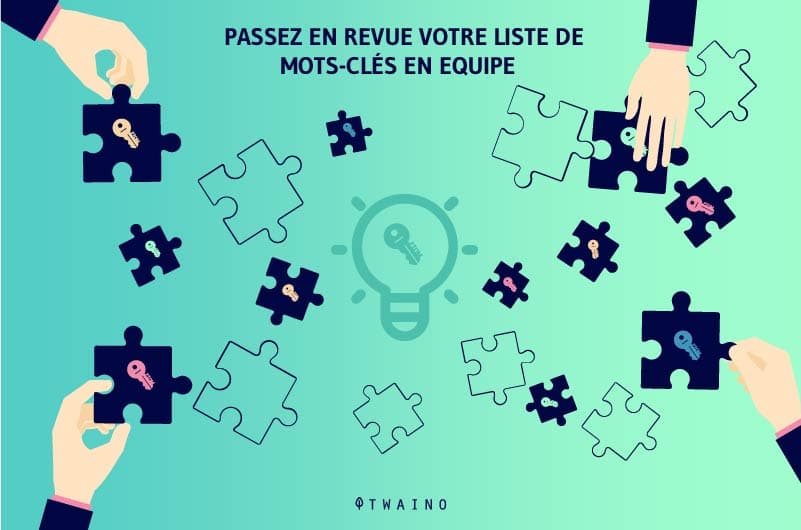 The search for words- keys is a complex process. Not only do you need to work to find the keywords your target audience uses to find businesses like yours, but you also need to keep in mind what the search volume is and how much competition there is for those words. -keys.
For example, if you are competing against larger companies that have much larger SEO budgets, you should focus on keywords that have less competition.
To see keyword search volume and difficulty, you can use one of the following tools:
If you don't have an SEO expert on your team, your best bet would be to seek outside help for this part of the process.
It is true that hiring an SEO company requires an initial investment. However, it can help you save more time and money in the long run.
Plus, it helps you avoid costly mistakes like finding keywords that don't match your brand.
3.1.3. Generate Topics and Create a Content Calendar
Now that you have a list of keywords in hand, you should start generating topics and creating a content calendar.
Start with your keyword list when brainstorming potential topics for your blog.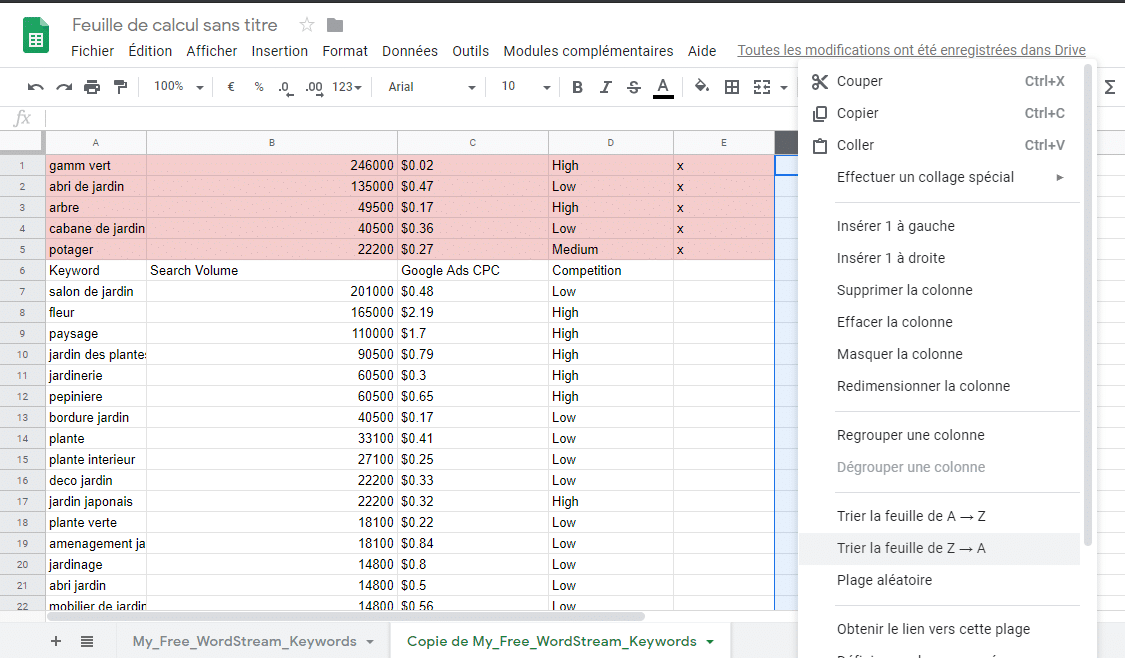 Although SEO keywords are important , you also need to make sure that the topics you choose provide added value to your readers.
Make sure that all blog topics that are on the list are relevant to your target audience. This means focusing on topics that address your audience's issues and challenges.
Once you have a list of topics, you can start creating a content calendar.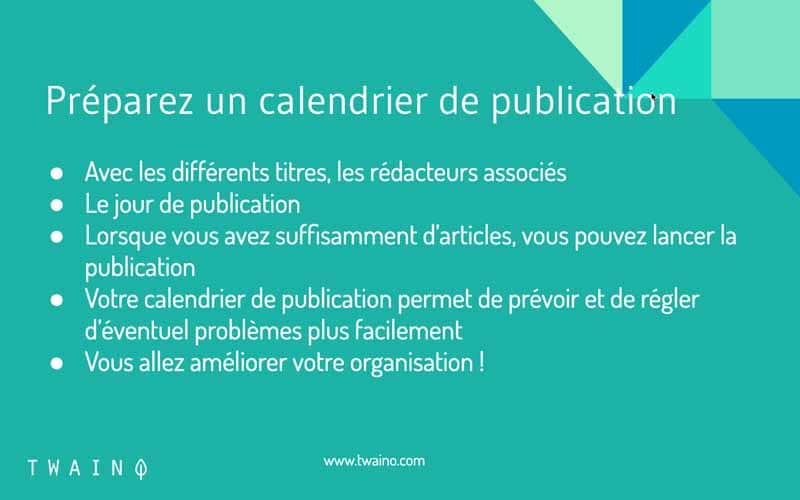 Your schedule will help you plan your content in advance and keep you on track. track throughout the year to ensure content is published consistently.
When creating your content calendar, anticipate relevant events or holidays for which you want to create content.
For example, the New Year is a great time to talk about building new habits or improving different aspects of your life.
Whether you use a content calendar tool or just create a simple spreadsheet, you should include the following information in your content calendar:
Blog topic
SEO keywords
Content description
Responsible person
Due
date publication.
Feel free to customize your content calendar by adding any other relevant information. If you have multiple target audiences, you can include corresponding buyer personas.
You can also add information about how the content will be promoted, such as social networks or emails.
3.1.4. Create Blog Content
After you've made a plan, it's time to start creating your blog content! You should already have identified in your team who will be responsible for:
Research
Writing
Editing
Creation.
You also have the possibility of managing all these tasks on your own, if you do not have the sufficient means to hire a team. However, remember that you will be very cluttered, which will not guarantee the quality of your work.
Otherwise, you can hire an affordable content marketing to help you create the contents at least.
In case you have a team, you need to put in place a process that will help each member of the team to carry out their mission. Once this process is established, things should go pretty well.
In addition to written content, you should also include images and other visual elements that help the reader understand the information you are presenting.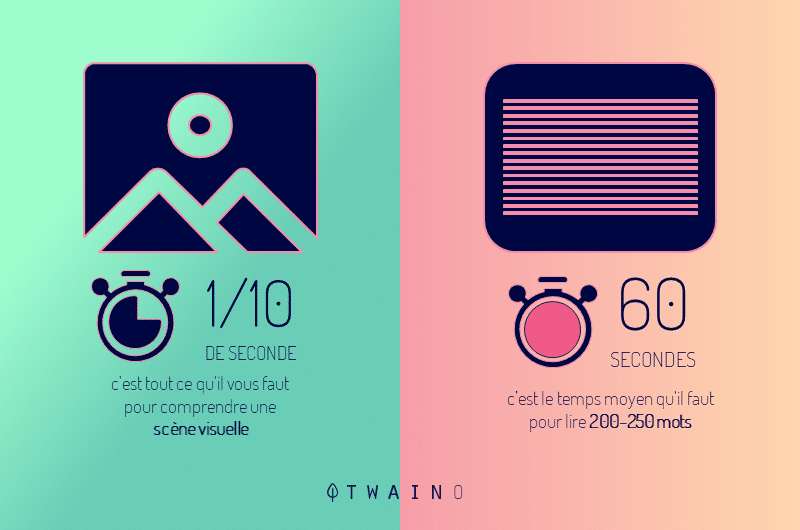 You can develop infographics or videos to post alongside written content to further educate and engage your audience.
3.1.5. Publish and promote your content
Once the blog content is ready, it's time to publish it.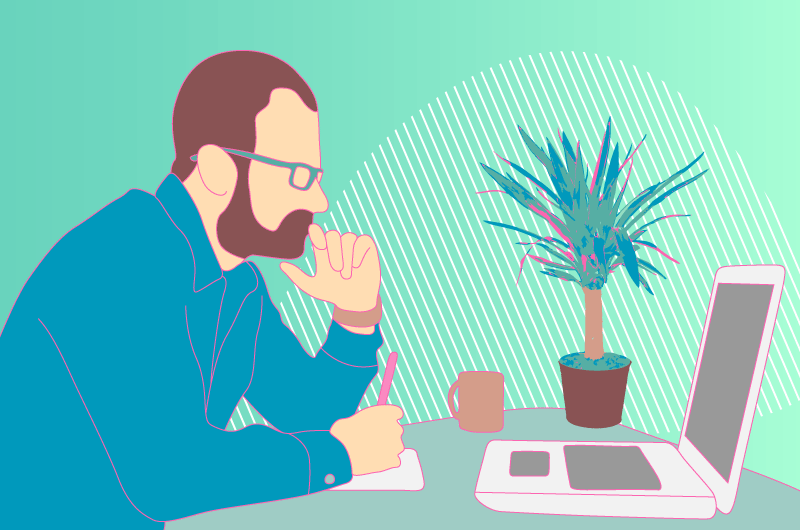 When publishing content on your site Pay attention to important SEO factors such as:
Titles
Subtitles
Meta descriptions
These details help search engines better understand your blog content so they can show it to the right search engine users.
Once the content is published on your blog site, you will need to promote thee contenu s on different channels. You can start by posting links to the content on your social media pages.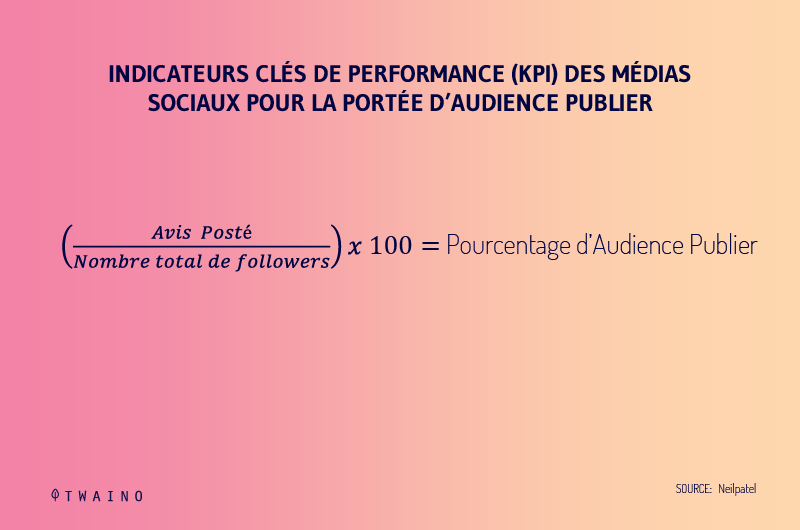 Many companies also use email marketing to publicize new blog content. Remember to link to relevant blog content in any new blogs you create.
This helps you improve SEO while adding more value for your visitors who want to learn more about the topic.
3.2. How to Set Up Your Blog
There can still be some confusion around the difference between a blog and a traditional website when it comes to the design and structure of each.
Companies can position their blog in relation to their main website in different ways:
3.2.1. You can attach your blog to your company website
An embedded blog is hosted on your main company website. A perfect example is Twaino's blog: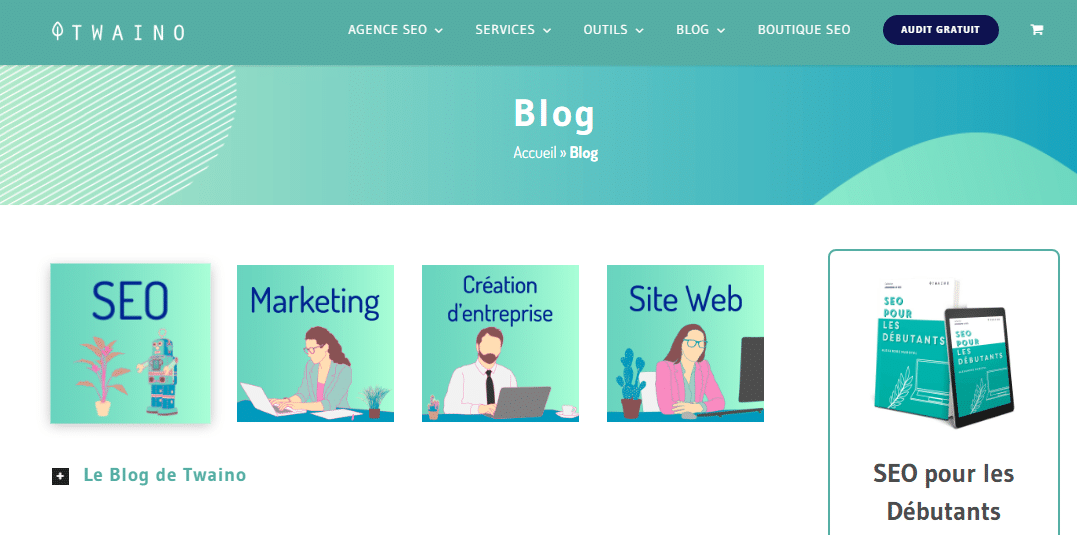 It can appear as a subfolder on your site (company.com/blog) or as a subdomain (blog.company.com).
For most small businesses, this is the best option for hosting your blog because it offers a variety of benefits:
An integrated blog helps create a seamless experience for your site visitors because they don't have to go to a separate site to read your blog
content Having blog content on your site helps visitors recognize your brand as an industry leader because you can provide thought leadership
content Blog content helps you add a lot more content to your site, and the more content you have on your site, the better your search engine ranking will be.
Any backlinks that come to your blog posts will help improve overall search engine optimization ( SEO) of your business site.
In addition to these benefits, an integrated blog is also more cost effective and easier to create and maintain. This makes it an effective option for small businesses looking to start their blog on a budget.
3.2.2. You can use your blog as your business website
Another option you may see while browsing the web is a business whose main site is their blog.
This is more common for professional bloggers who have an established following and have found a way to monetize the content they post, often through advertising and affiliate marketing.
If your business model doesn't focus on a blog, this isn't the best option for you. If you sell your products or services online, it's best to have a main website that provides visitors with static page content describing your products or services.
The blog is more for providing fresh content on topics that your audience finds interesting.
3.2.3. You can host your blog on a separate website
Another option is to have a blog website that is entirely separate from the main business site.
This is something you often see with large companies trying to create separate content marketing assets or industrythought leaders wanting to separate their blog content from the content of the blog. their company's website.
As far as logistics go, a separate blog will have an entirely different domain. For example, instead of twaino.com/blog or blog.twaino.com, your blog will have its own URL, such as twainoblog.com.
Neil Patel is a great example of an entrepreneur with a blog and separate business sites. Patel founded several companies with individual websites, such as CrazyEgg and Kiss Metrics.
However, he also blogs on his personal site where he advertises his consulting services and has created a separate blog (quicksprout.com) in order to establish himself as an industry influencer.
Here are a few reasons why you might want to have a blog site separate from your main business website:
You want to establish yourself as a thought leader or industry expert, separate from your corporate identity
You plan to cover a scope of content that may not be directly relevant to your company's product or service offering
You want to develop blog content that strikes a tone that may not be appropriate for your company's main website
You want to promote your blog as its own brand, separate from your main business.
That being said, there is a major downside to keeping a blog separate from your main website. The most glaring issue is the impact of a separate site on your search engine optimization.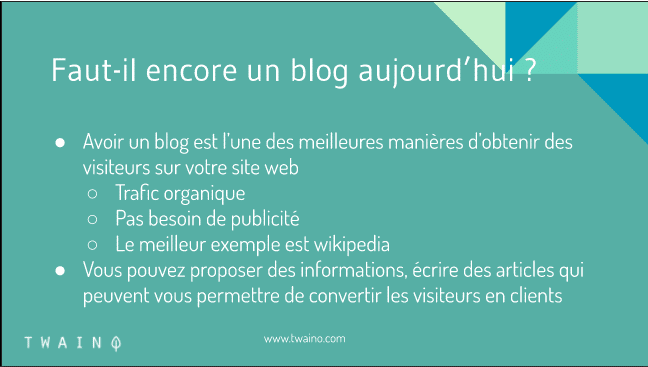 The best way to improve SEO and build authority for your business website is to regularly post content from engaging and relevant blog that users can find when they search for relevant terms.
When your blog site is separate from your main site, it doesn't help drive as much traffic to your main business website.
For most small businesses, a blog integrated into the main website is the best option, as it helps with SEO efforts. for the main site.
However, if you plan to have a separate blog from your main business site, you may want to consult with an SEO expert to develop a strategy for each separate site.  
Now, I'll go a little further, to give you my top 27 tips that will help you manage your blog in the medium and long term.
Chapter 4: 27 Tips to Apply to Achieve Better Long-Term Blogging Results
First, I'd like to let you know that the tips listed in this chapter are in no order.
We begin !
4.1. Consistency is key
Producing blog content consistently will help you develop:
Your thought leadership
Your Follower List
Your inventory of content to promote on social media.
Readers will come to trust the information you share when they see that you continually add value to your community.
Consistency helps you build high domain authority for your website. By following a good link building strategy, you will be able to link your blog pages to pages of websites with high authority in your industry. 
Other blogs will also start linking to your content, if it is authoritative and useful.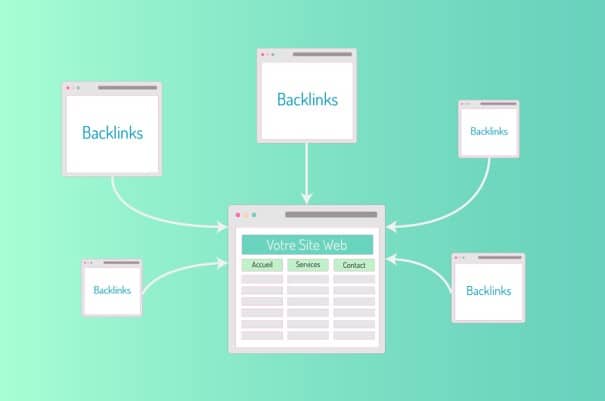 Over time, this network of links will build and Google can determine how relevant and useful your site is to searchers.
At Twaino, we regularly produce 5-7 blog posts per week. We started from scratch and are now generating over 16,000 visits per month. Stay the course and you will see the fruits of your efforts.
4.2. Use Keyword Research to Determine Topics
Keyword research will help you determine:
Topics relevant to your target audience
Questions they are looking for in Google and other search engines
The topics your competitors are writing about.
Use keyword research to select topics your customers want to know more about, as well as topics your competitors don't cover.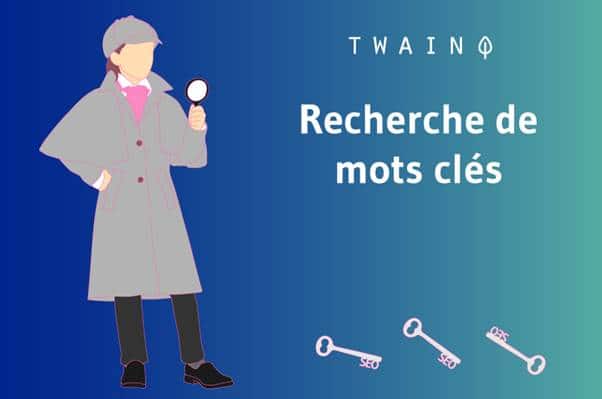 These content gaps are an opportunity for you to provide valuable content that answers common questions.
4.3. Use images
Add images and infographics to your blog posts. Please note that blog posts with images get 94% more traffic:
And blog posts with infographics are shared more than other content types: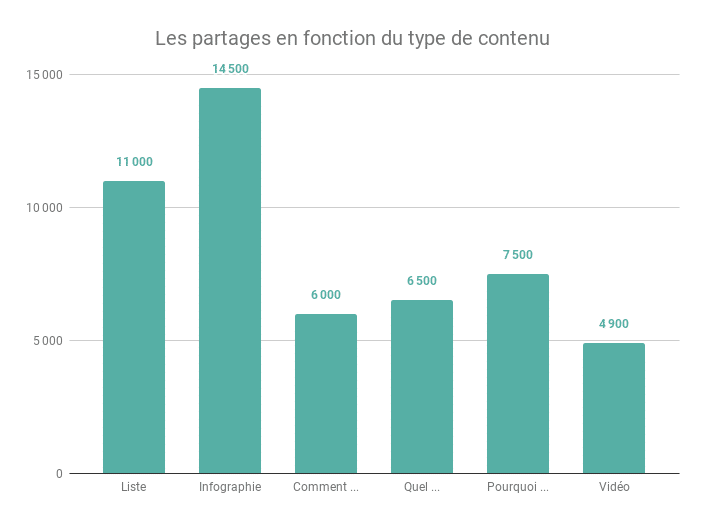 Images will also help your blog posts stand out when you and your followers share them on social media.
Remember to add alt text to your images when uploading them to your CMS.
Google image search is on the rise and alt text will help your images show up in searches.
4.4. Be involved in your content marketing
One of the best ways to positively impact the success of your blog is to be involved in the creation of strategy and content.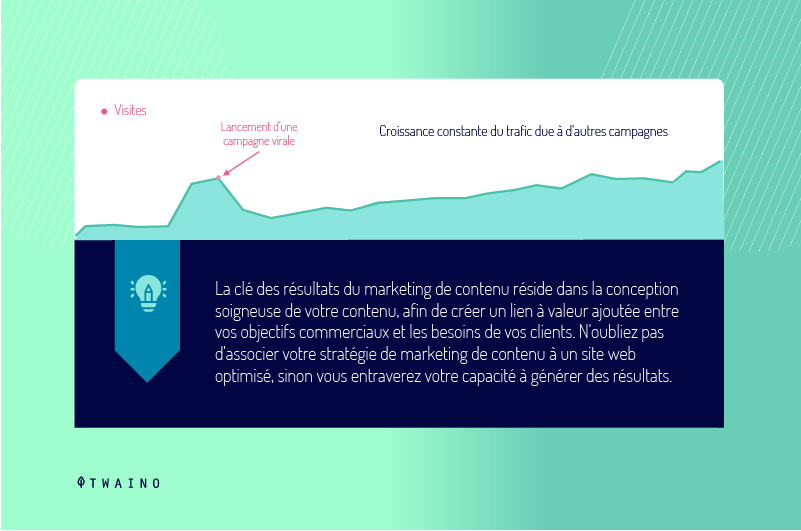 A good content marketing agency will guide you through this process. But you have to be ready to play a part in it. Don't expect them to do all of this for you. You know more about your business, your customers and your market than anyone.
So, that brings us to one of the questions posed at the beginning of this article. Do you necessarily have to write for your blog yourself? The answer is no, an agency or freelance writer can do it for you.
However, if you're not writing your own articles, as I said, you should at least be involved in developing the strategy and topics. Your blog should be very attached to your business and totally part of your marketing strategy.
4.5. Create backlinks to boost your ranking
Creating backlinks or backlinks to your website is one of Google's most powerful indicators for ranking a site higher.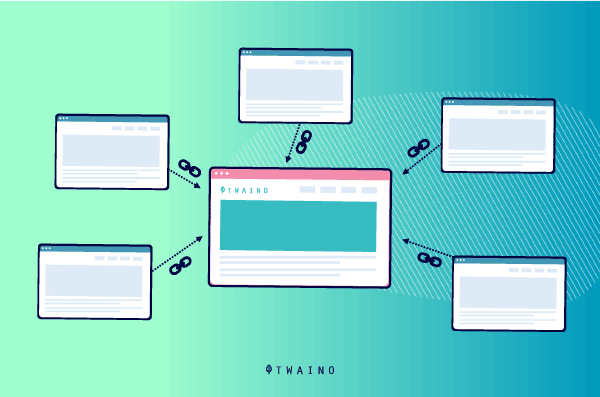 It takes a lot of work, but it doesn't have to be difficult or complicated. You just need to:
Put yourself in touch with sites that already have notoriety in your niche
Target people who can provide links when preparing your content
Here is a little advice on creating backlinks:
First, you need to create high-quality. No one is going to link to worthless stuff, and it doesn't matter if you just started a blog or you've been at it for a while.
This is however not the only way to get backlinks.
There are several other ways of building backlinks that you can apply.
For a more in-depth look at building backlinks for your blog content, check out this comprehensive guide to backlink building.
4.6. Always prioritize quality over quantity (underestimated by most people who start a blog)
This is one of the main lessons I received while studying SEO and how to start a blog in general.trumps Quality always quantity when it comes to blog posts.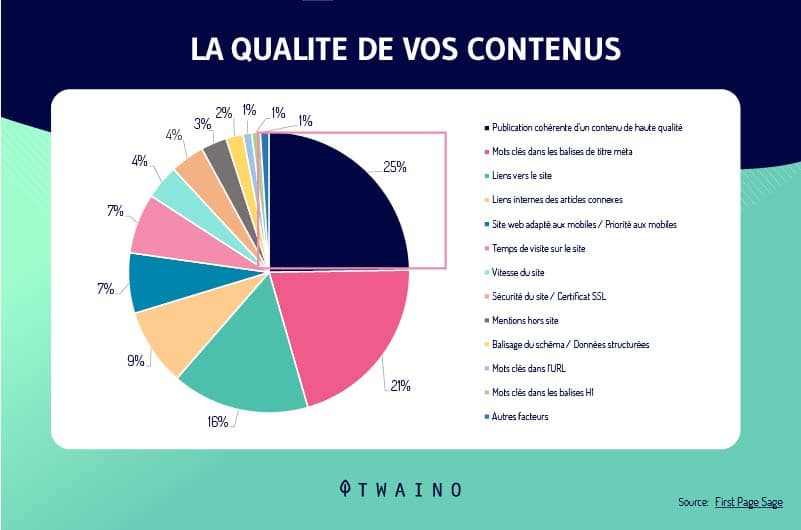 You just don't have to post articles every day or every weeks before being able to seduce the search engines. If you do it right, two to three times a month is enough.
This gives you time to focus on promotion and other more important things during the month. However, if you decide to post regularly, that's not such a bad idea, just make sure the quality is top notch.
As I mentioned above, quality always trumps quantity when it comes to blog content.
It is true that previously, Google only gave merit to sites with fresh content. When webmasters noticed this, they started abusing it and publishing a dozen low-quality day.
It worked well, but that joy was short-lived as Google was quick to revise its algorithm after seeing this practice. After this Google change, these mediocre sites disappeared overnight.
In short, articles that are of higher quality:
Attract backlinks
Have more authority
Increase internal linking value (which I'll talk about next)
If you want to learn how to create truly amazing content, check out this guide.
4.7. Use internal links to help Google (and people) navigate your site
Internal links are also very important when starting a blog.
These are links that are on one page of a website and redirect to another page on the same site. other hand, the external link or backlink is a link on a page of a site and which redirects to an external page, that is to say a page of another site.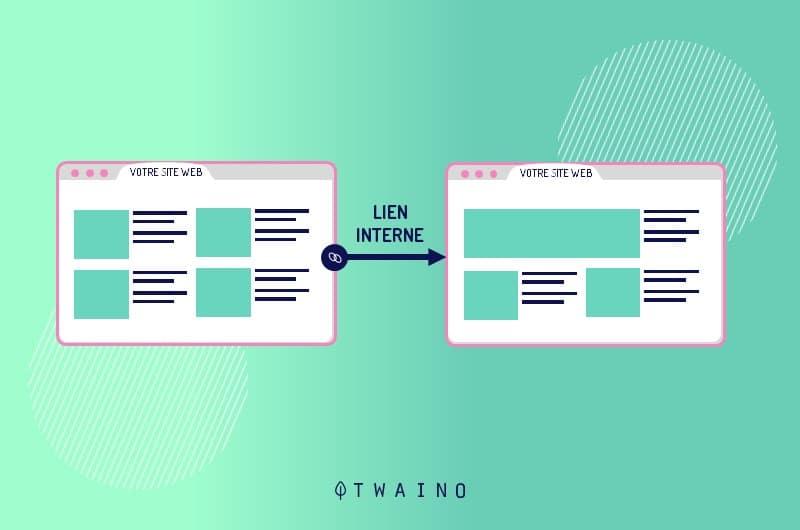 These internal links are not only important for engine optimization research, but also promote the user experience.
The reason for this is that they help readers move around your blog and find more content related to what they are looking for. It's also a great way to get old content to new readers and get them to read.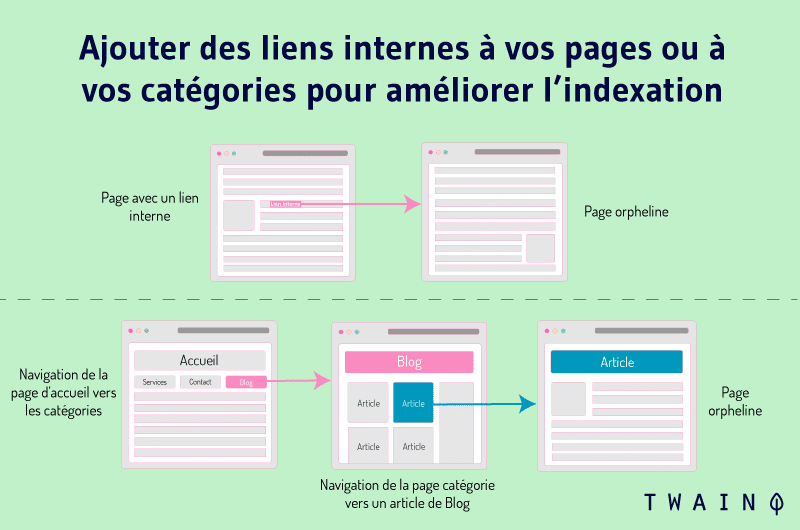 Also, suppose you run a blog (old or new) and you have an article by value that ranks well in the SERPs and gets a lot of backlinks. Any internal links from this page to your other pages will help improve their rankings.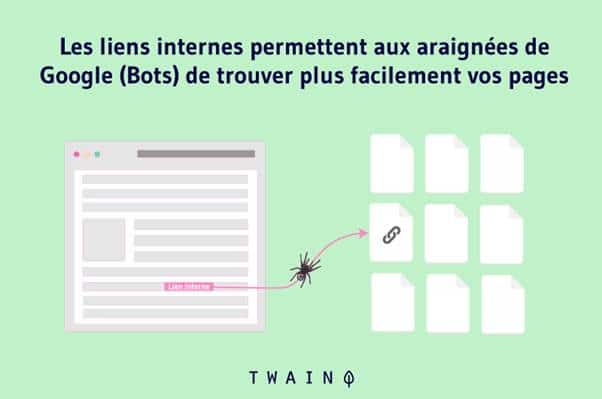 I hope this little detail helped you understand how internal links work. If you need more information on this topic, feel free to check out this excellent guide to internal linking.
4.8. Write guest articles Guest
articles are a strategy to get more backlinks, more traffic to your site and to gain notoriety. They allow you to redirect some of the traffic from another blog that is already authoritative in your industry to your blog.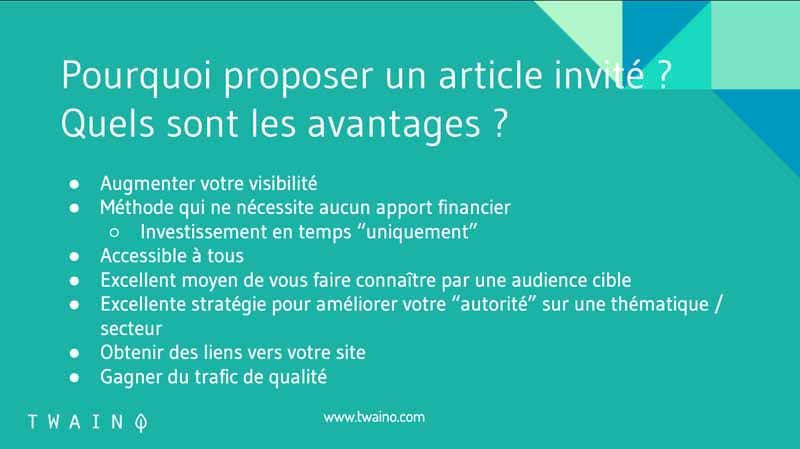 Here is how you should do
itfind a blog you'd like to write for. (If you're old, you'll already know this.)
Look for leaders in your niche market or a closely related niche market with a domain authority (DA) of 85+.
Note: Domain authority ranges from 1 to 100 and indicates how authoritative a site is. It is based on the profile and age of the link as well as many other factors. The higher the better, as it gives you a bigger SEO boost.
Tool Mozbar you see the domain authority, spam score, number of links, and a few other factors of any site: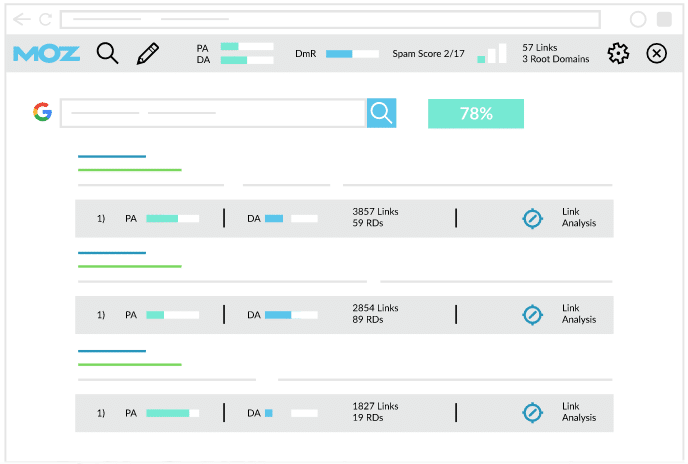 However, what if you don't have a network when starting a blog or are starting from scratch?
Here is a guide in which I have listed more than 144 French blogs on which you can publish your guest articles. Definitely worth checking out!
And if you don't know how to write a guest post, check out the following guide: Why and how to write a guest post? [Complete Guide].
4.9. Use social networks to generate thousands of traffic
Social media and blogs are very complementary. Having one without the other would be like missing out on many opportunities.
But there's nothing more frustrating than when you create a blog and spend four hours producing content, only to see zero engagement: No comments, no shares.
The reason for this is that most people use social media in the wrong way. They use it as a simple publishing platform where they will only publish their blog posts.
So how should you use social media to take full advantage of it?
To achieve social engagement, you must first engage with other social people. Tag everyone, stay active in Facebook groups, answer member questions, and build strong relationships.
Create images in Pinterest format and pin them on Pinterest with links to your articles like this: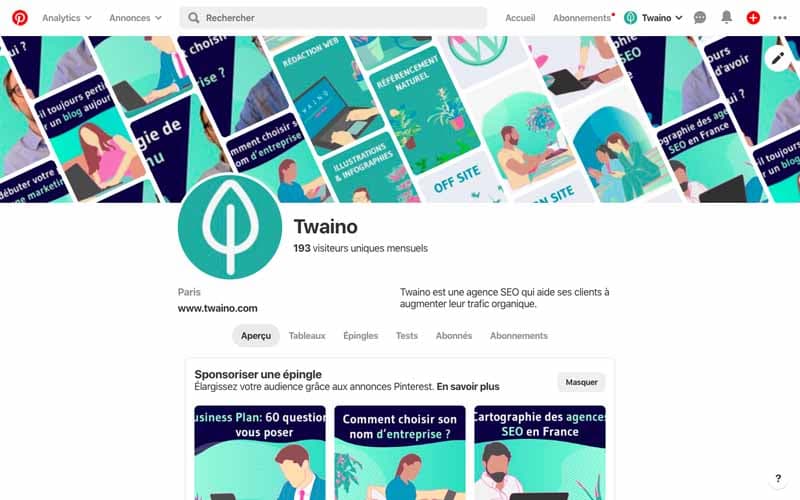 This way, even if you just started a blog, you can still get a ton of engagements.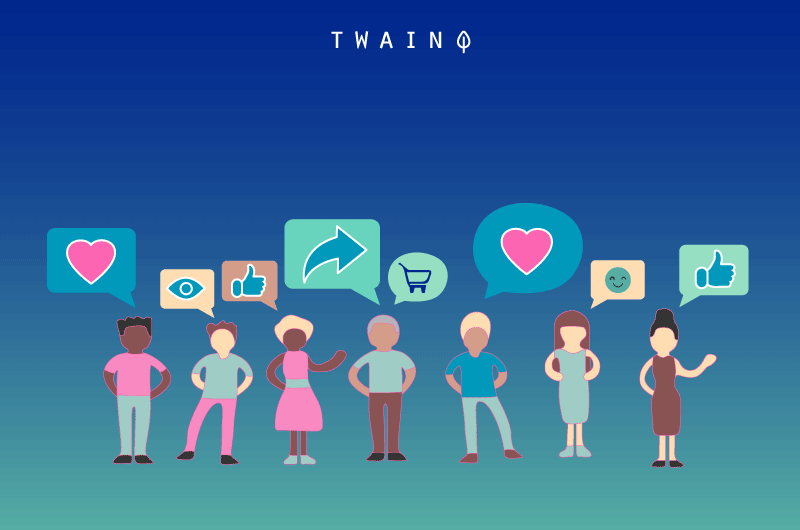 Pro tip: I don't advise you to automate everything on social networks (because people will notice). However, with automation it is also possible to build a real and engaged community. 
For example, you can use a tool like Narrow to communicate with Twitter users who are interested in topics related to the audience you want to attract.
4.10. Create stunning images that can get more shares
Creating high-quality images is not only easy, but also fast. And it's a must in today's highly competitive digital world.
If you take a good look at the best blogs in your field, you will find that they always use quality images in their articles.
Images lead readers to:
Read your content more easily
Spend more time on your page
Easily assimilate the information you give them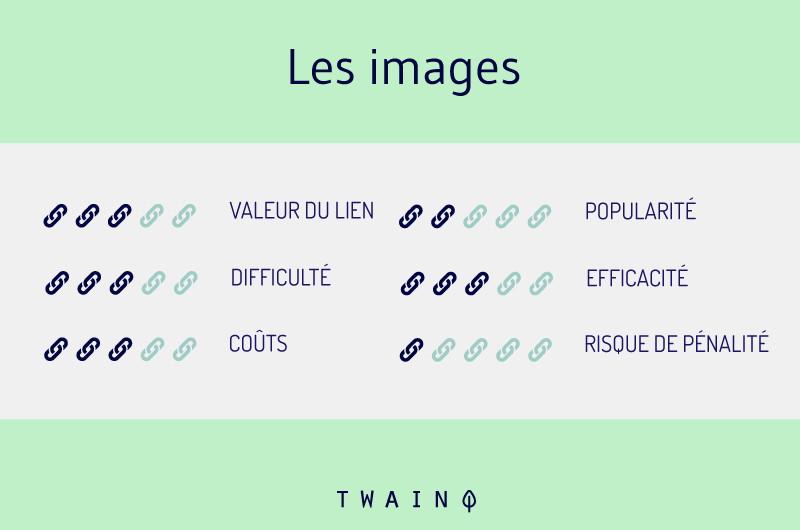 So how do you create great images?
Here is a list of some main tools you really need:

The advantage with this tool is that you can use it for free and enjoy several features that are paid for elsewhere.
However, to take advantage of its full potential with additional features such as instant image resizing, you must subscribe to the paid version.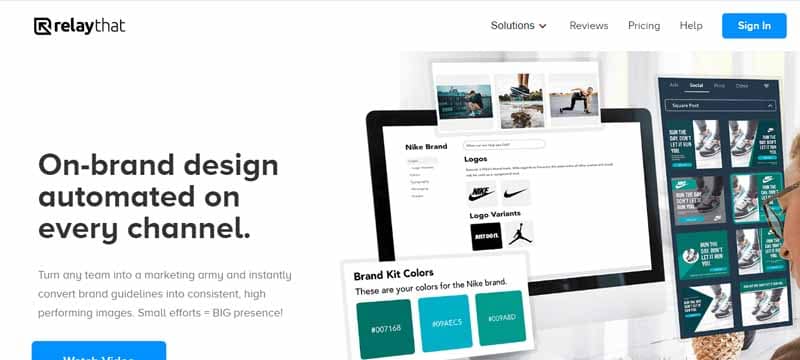 Unlike Canva, you don't even have to design the images yourself. Just one click and you have what you want. It offers a free version and another paid version whose basic plan is $16/month.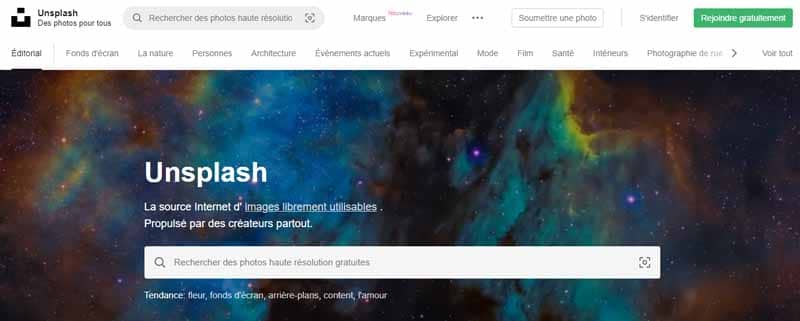 This platform is a directory of free and high quality photos.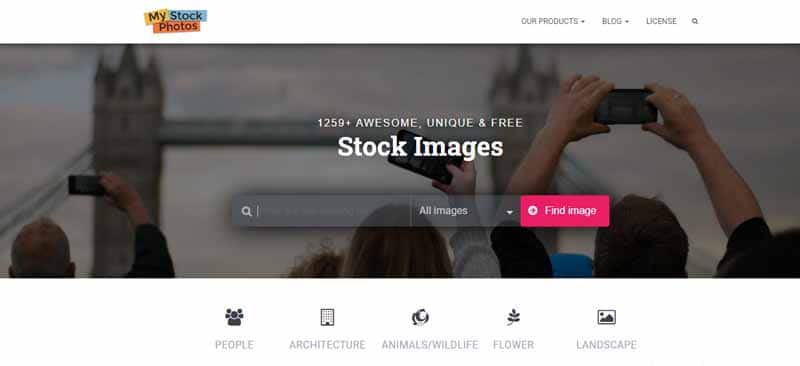 Not too different from Unsplash, but you can find even more pictures here.

For just a dollar or two, you already have high-quality icons on this platform.
If you want more sites with free and royalty-free images, check out this guide: Royalty-Free Images: The Best Sites | Twaino.

This free tool from Twaino makes it easier for you to promote and make your visual content visible on other websites.
Pro Tip: If possible, add tables and graphs to your blog posts. Displaying data visually helps readers process it quickly and is pleasing to the eye in an article.
4.11.Like Format your blog post professionally images
, beautifully formatted influences time spent on a webpage and reader engagement.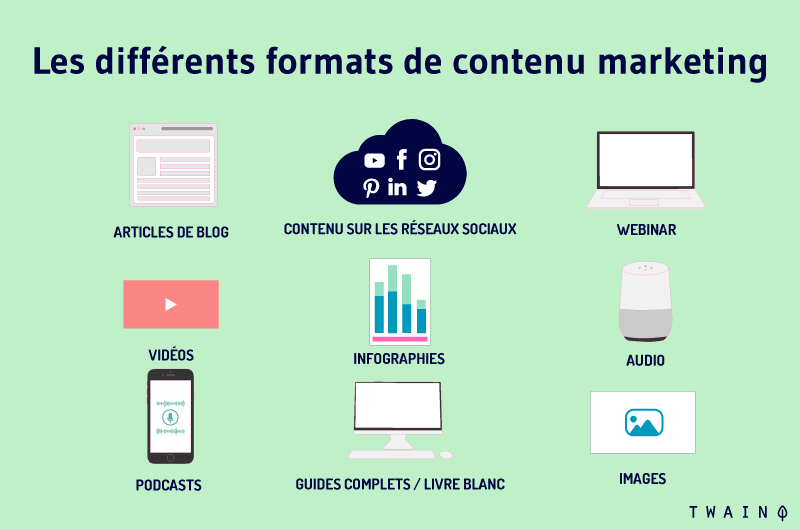 In addition, it greatly promotes the user experience. Please note that user experience is what search engines are most concerned about on a website for ranking.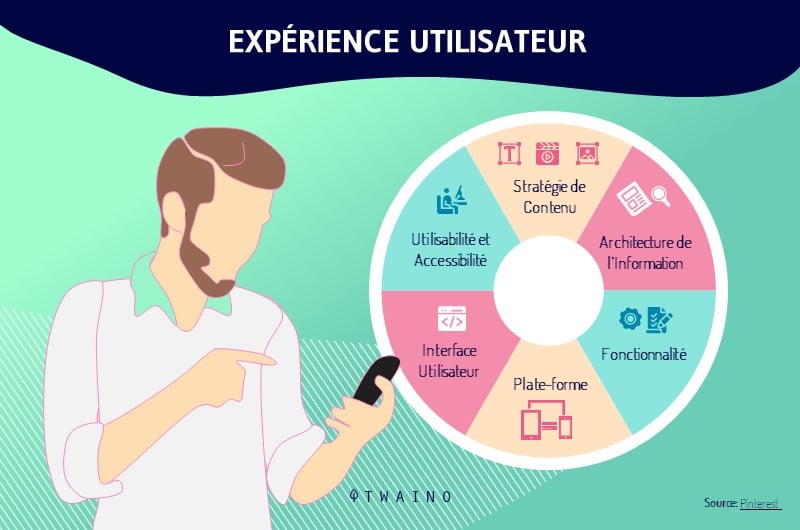 To be honest with you, the majority of readers no longer read everything verbatim. Today, the ordinary reader has a high browsing rate. There are billions of contents on the web and why waste time on something that is boring.
It is at this level that formatting content comes into play. An article with a top format makes it easy for readers to skim through it (to see if it's really worth their time first) and then dive into reading.
So, what content format should you adopt when starting a blog?
Here are some tips:
Break up long text with headings and subheadings
Use numbering and bulleted lists to mark up a flow of information Mark
key terms in bold and italics (but don't use both at the same time)
Include quality images (the rule of thumb is to place one every 300 words or so)
Use short paragraphs (no more than 4 lines – this facilitates mobile reading)
4.12. Offer value to convert more visitors
I'm talking here about something qualitative that you can offer for free to your audience in order to get their email in return. It could be for example:
An e-book
A checklist
A spreadsheet
Etc
Here are some examples on my blog: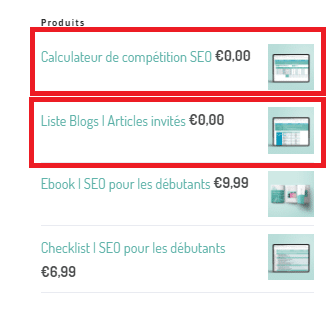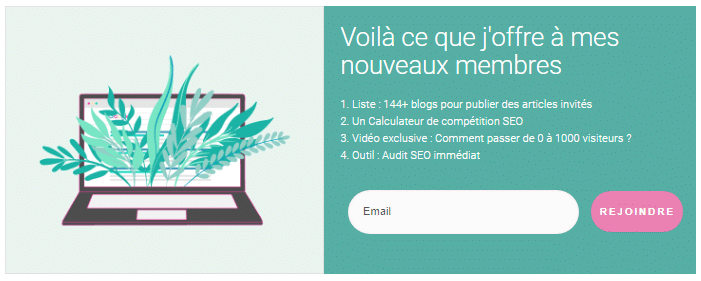 If you really want to be successful with your blog, you should offer bonus content additional :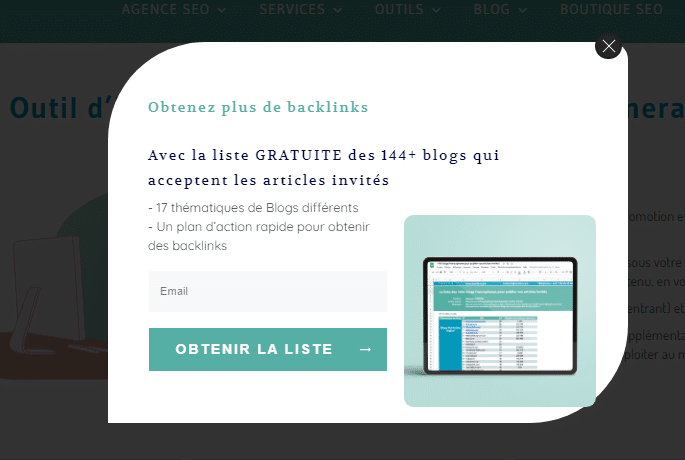 This strategy has been proven many times before because it is created to help visitors solve a problem.
4.13. Add a call to action to get your audience to go further
One of the biggest mistakes you can make when starting out with a blog is not using calls to action (CTAs).
A CTA is anything you can put on your blog to get your customers to take action. It can be:
Read another blog post
Subscribe to a newsletter
Make a purchase
Etc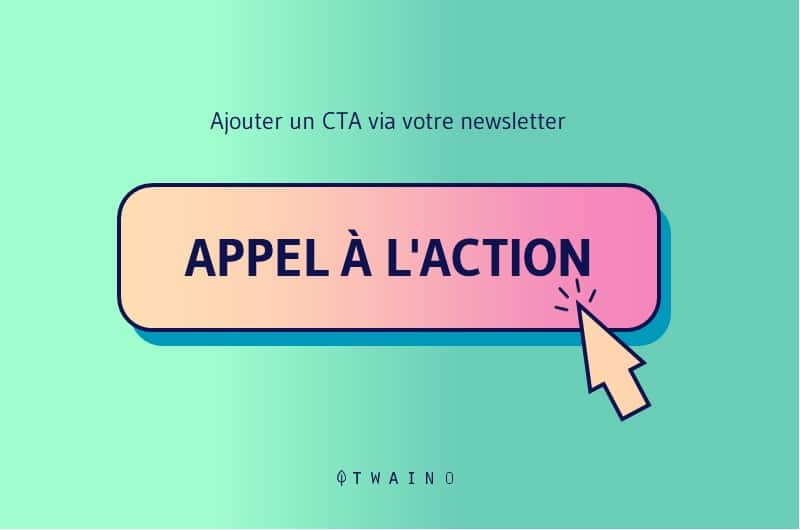 A value offer is a typical example of a CTA: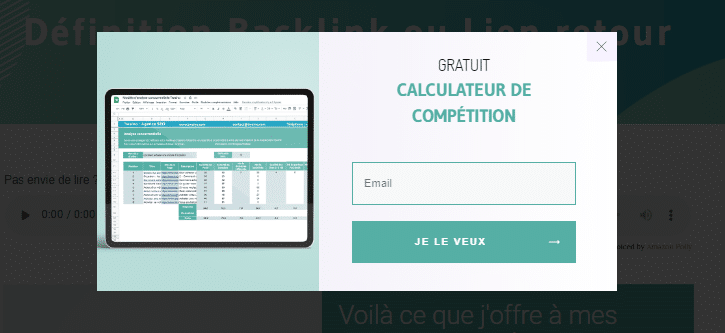 Each of your posts when you start a blog should have a CTA. As I said below, it can be a request:
Share
Comment
Purchase
Etc
If your message has nothing to encourage the reader or the visitor to take action, you risk miss potential opportunities for sales, traffic generation and more.
I'm not saying that each of your articles has to sell something. It's simply directing your reader to a " next step " that will benefit both of you.
For example, if you've enjoyed this guide so far, could you take a second of your precious time to share it with your audience? Here it is I who call you to act or perform an action.
Yes, it benefits me by allowing me to improve my range. But it benefits you as well, since you will be posting useful content on your social media channels.
By doing so, people will see you as someone to turn to for good information.
4.14. Create an email list and don't forget to send them information regularly
If you treat your email list correctly, it can become your main source of traffic and sales.
You should consider building an email list a priority when starting a blog. Even if it wasn't, it's still not too late, make it a priority today.
To do so, don't forget to put into practice the two previous email collection tips:offering value andadding calls to action.
As a bonus, I teach you in this video the techniques to adopt to collect more emails.
4.15. Stick to a niche for better SEO and a stronger subscriber base
One of the biggest mistakes that the majority of bloggers make is not specializing in a niche.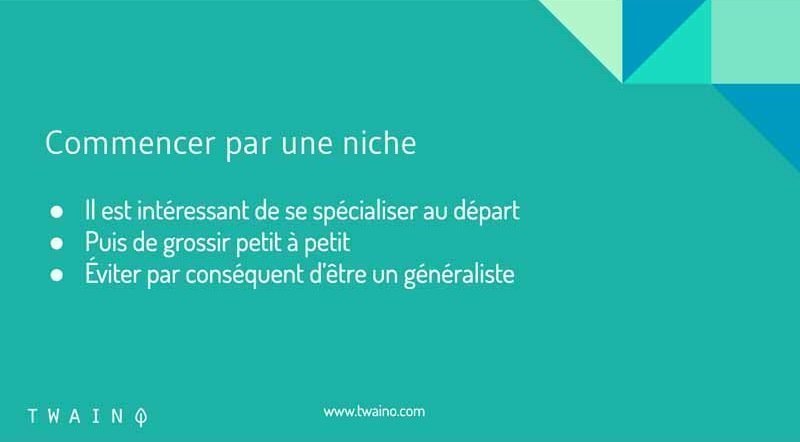 I get it, people are diverse. We all have multiple interests. You could be a photographer who also loves to talk about travel and self-development. But your blog cannot be successful if you talk about these three themes at the same time.
Here's why:
Finding the right readership will be difficult.
SEO will be really complicated. Google has more preference for sites that are only dedicated to one main niche, as it knows exactly what the site is about.
You will have a really hard time monetizing a blog that talks about several topics at once. Direct, well-targeted traffic is the one that makes money. If you go for a generalist blog, you won't get valuable traffic ready to buy your products or services.
It is true that it may happen that you are passionate about two or more themes at the same time. The advice I can give you is to create different blogs for each of the respective themes.
4.16. Use Your Audience to Pick Topics for Your Blog Posts
If you think you can haphazardly pick topics based on your imaginations of what readers want to see, I guarantee you'd be wrong. You can win or you can lose, it's like playing the lottery.
However, if you let your readers tell you what they want to see, victory is definitely assured.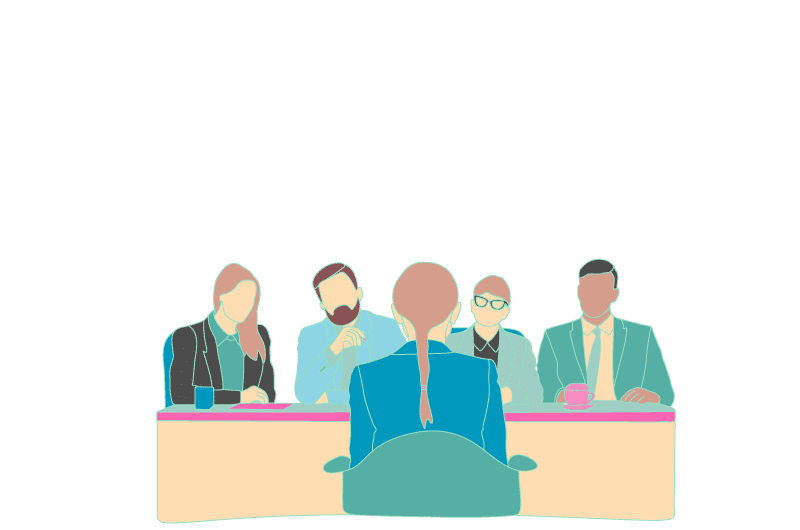 Here are some tips for finding out what audiences want to see:
Connect with them on social media and ask politely!
Take a poll by sending a message to your mailing list asking them what topic they really want you to talk about. Then, identify and choose the topic that had the most audience or is the most chosen.
Read the comments left on your blog or that of your competitors.
Go to the forums of your niche to get a clear idea of ​​what people ask most often.
You can use the Buzzsumo to find common questions in your niche: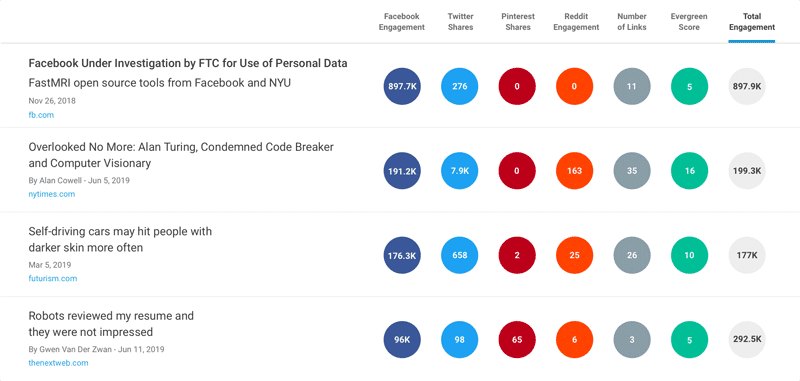 What's really cool about Buzzsumo and I especially liked is that once you write a post answering to one of the common questions, you have the option of going to the forum where the question was asked and linking back to the article.
However, before sending a link, just make sure you have good information in your article, otherwise you will simply be removed from most forums or groups.
The easiest and most effective solution is to ask your own audience. But if you're just starting out and don't have an audience up to scratch yet, you can opt for the last three ideas.
4.17. Share your content on relevant forums
I. Forums that relate to your blogging niche
As mentioned earlier in this guide,forums are a great place to get long-term traffic because (if you do it right things), your post will stay there for long periods of time and if possible will show up in the SERPs.
To find forums, enter the following formula in the Google search bar: inurl:forum + "your keyword"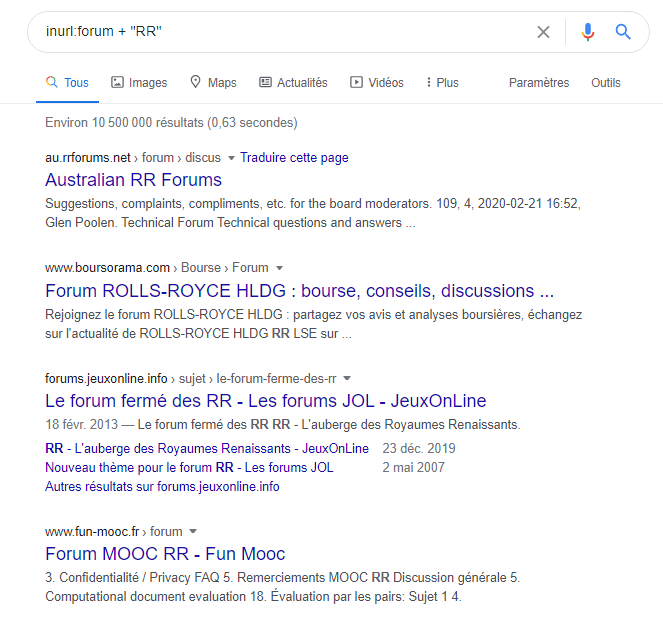 Once the ideal forum has been found, you must first become a member before you can try anything. However, do not start by dropping links, otherwise you will risk being banned very quickly.
Before any self-promotion, I recommend leaving at least 20-30 helpful and thought-provoking reviews.
In her guide to Hiveage, Kristi Hines gives some great advice based on forum marketing.
II. General forum: Quora
Quora is a place where everyone can ask all kinds of questions. In the same way, anyone can leave an answer to the questions asked.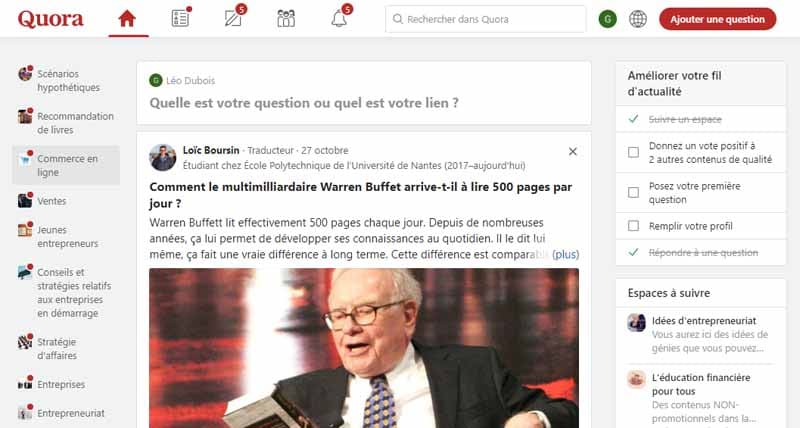 Go to this forum and search for questions that relate to posts already posted on your blog. Then formulate a well-thought-out response and link to the article with more details on your blog. It's really not complicated.
4.18. Book a part on your blog to introduce yourself
Creating an "About" page when starting a blog is very important.
In the world of blogging especially when you're just starting out, visitors don't pay attention to people they don't know and don't like.
Before following you, there are some visitors who will first seek to know your story or that of your company before placing their trust in you.
And you, would you trust someone who doesn't show their face or have a compelling story about them?
Probably NO!
For this, try to devote a small part on your blog where you will talk about yourself and your business. Some bloggers even dedicate an entire page to the About on their blog. Others (like waino) do it on their homepage:
In addition, it can also be placed under articles :

4.19. Add videos to your blog posts to increase engagement
One of the most important SEO metrics is how long visitors spend on your page.
Moreover, one of the most effective and simple practices to encourage visitors to stay as long as possible on your page is to addvideo content.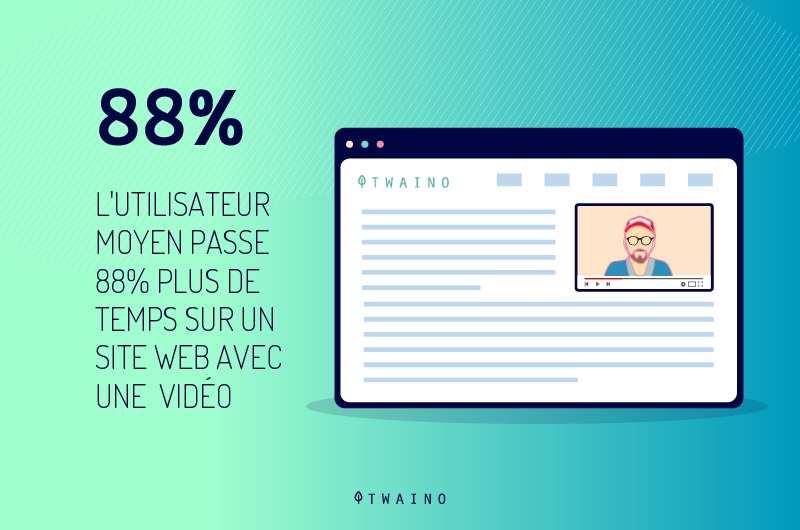 Video makes search engine optimization easier with these four main benefits: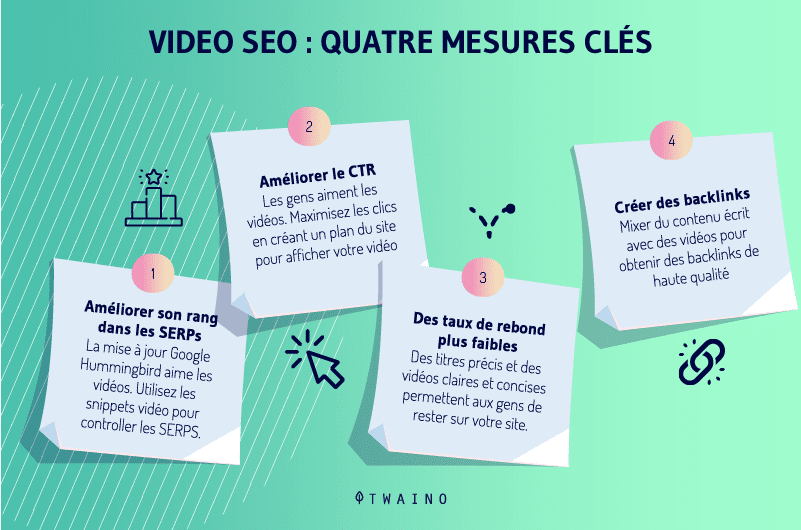 Unfortunately, very few bloggers use video in their blog posts. Still, it's one of the best ways to stand out from the competition andincrease engagement.
The advantage with videos is that you don't have to be an expert in videography or spend a lot of money on equipment to get started. In fact, your smartphone is already more than enough for the start.
When you're just starting out with a blog for the first time without even having a YouTube channel before, you don't necessarily need an expensive device to produce your videos.
Although the video quality is not as high as Pond5, most smartphones can now record HD video, which will be more than enough.
Well, using a tripod and an external mic can go a long way in improving quality. But they are not essential for a start.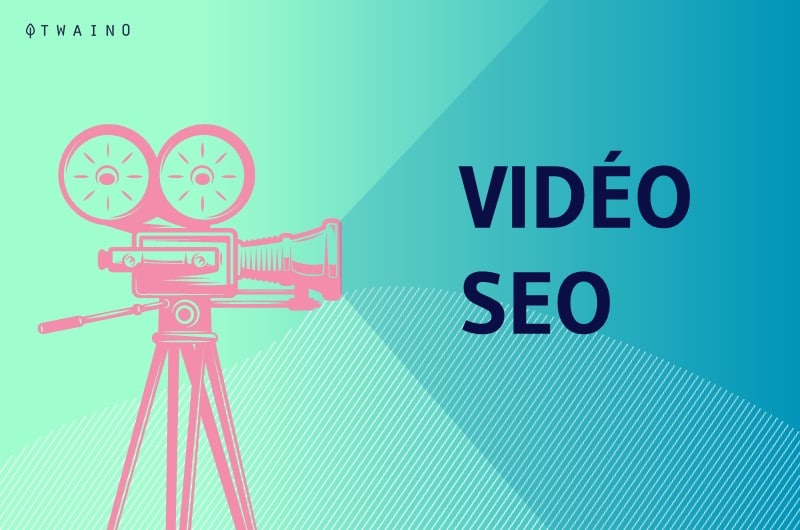 But what to do if you are shy in front of the camera? It's true, it can happen, but you also have the option of creating animated videos so that you never need to appear on the screen.
Finally, the last option is to hire a freelancer to create videos for you. You can find video creators on 5euros.com, Fiverr or People Per Hour.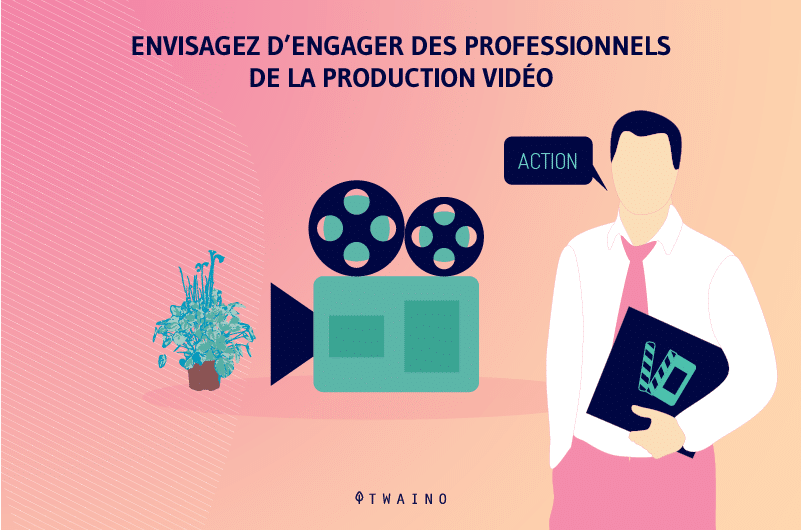 Just be sure to check out the reviews and ratings of these last before hiring them.
4.20. Check your blog load times (and speed them up)
Page load times are very important for SEO, whether it's a business site, an e-commerce store, or a blog.
Google uses it as a ranking factor in its search results. Similarly, visitors simply hate web pages that take a long time to load (especially those using mobile devices).For example, as your page load time increases, your bounce rate (the % of visitors who leave without visiting a second page) increases dramatically.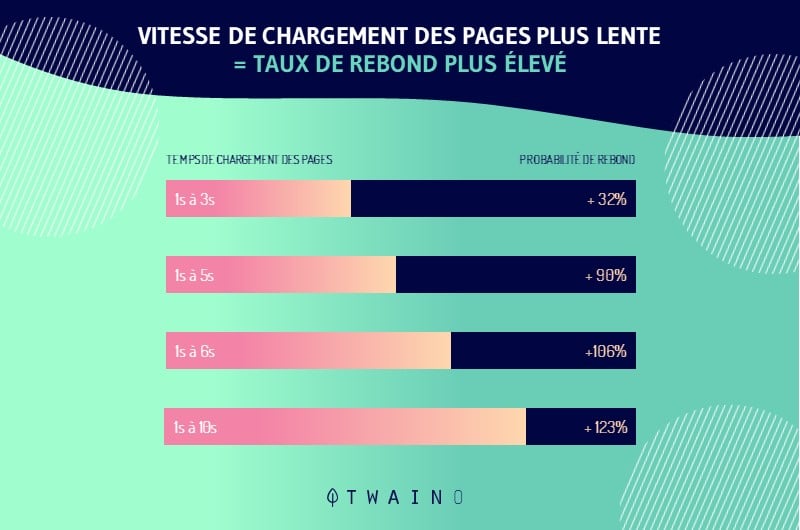 Take a look at this data from Pingdom which highlights the relationship between the average load time and bounce rate :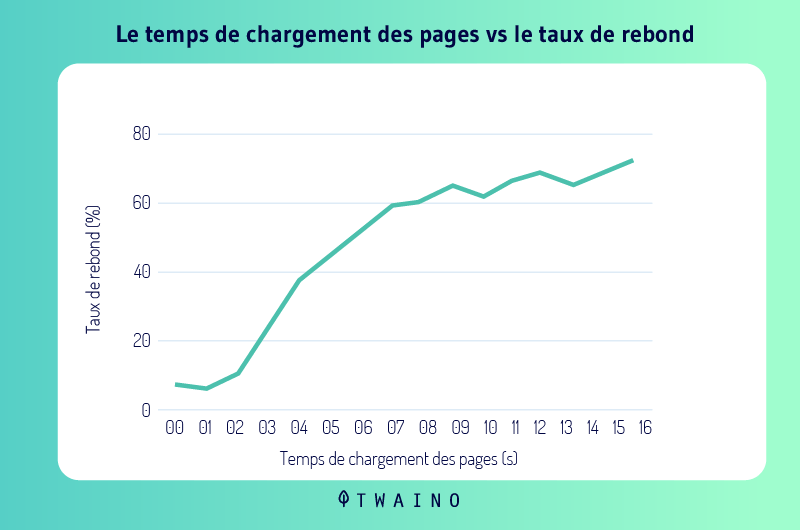 To monitor how fast your blog loads, you can use a page speed test tool like GTmetrix.
I have produced a comprehensive guide to the latter: Gtmetrix: The Complete Guide.
Here are some ways to speed up your blog if after checking you find that it loads slowly:
Optimize images : Images make up about 50-80% of the average website. Please resize and compress your large size images.
Use a caching plugin: The caching plugin boosts your blog's loading speed by using static HTML instead of PHP for each page load.
Choose a host that has servers close to your country : Your host also has an impact on the loading time of your pages.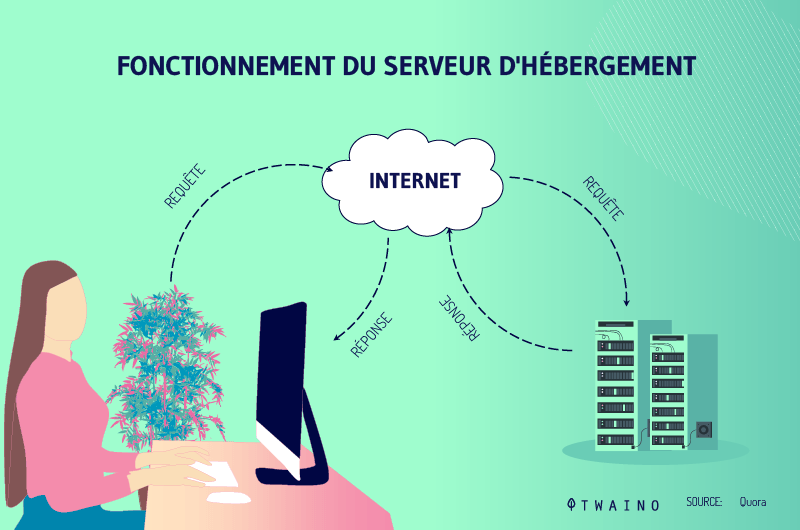 I explain in this guide, 27 criteria to choose your web host perfectly.
The best thing is to focus on the performance of your blog from the first days of its creation. Don't leave anything for later.
4.21. A little maintenance saves big trouble later
Maintenance keeps everything you've built from crashing all of a sudden.
I refer to certain practices such as:
Updating your software and plugins
Backing up your site (Check especially if this backup really worked.)
Optimizing your database
Checking for broken links
I admit that it is tiring, but it is really worth it. Regular maintenance now will save you huge complications later.
4.22. Avoid Complicated WordPress Themes
Don't pick a WordPress theme just because it has a nice design or because it has multiple features.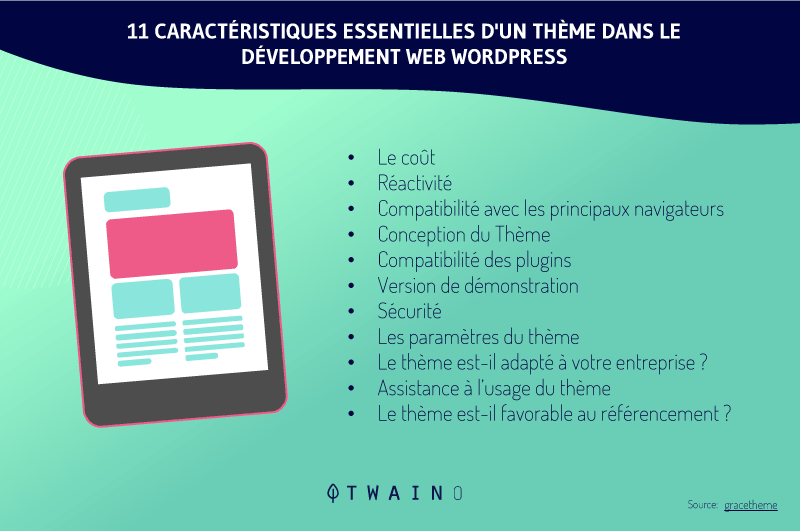 When you start a blog, try to find a theme that, at a minimum:
Is created by a reputable theme developer
Is well rated
Is regularly updated
If you want more help, I've created a list of 45 best WordPress themes for you.
4.23. Use your page titles well to increase clicks
When creating your first blog posts, you need to treat titles well for two main reasons: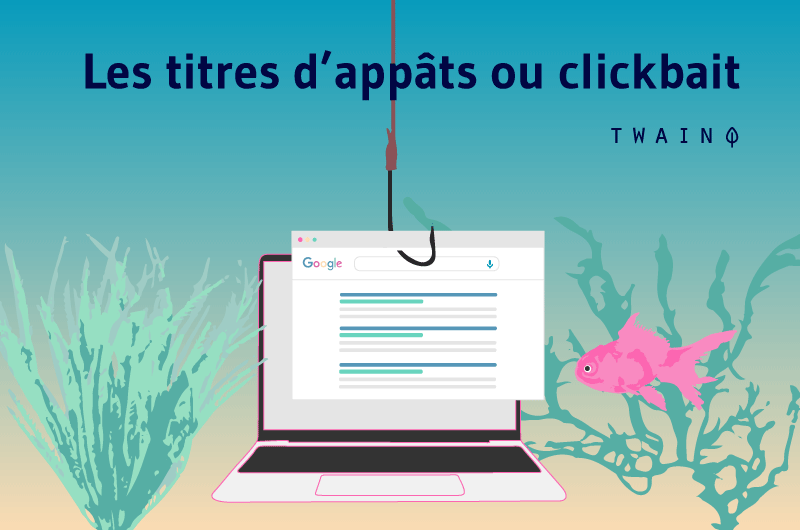 Internet users use this to decide whether or not they will click on your site in the organic search results
When done well, they attract the attention of your readers to actually read the rest of your content
Here's an overview of what can lead people to click through to your site: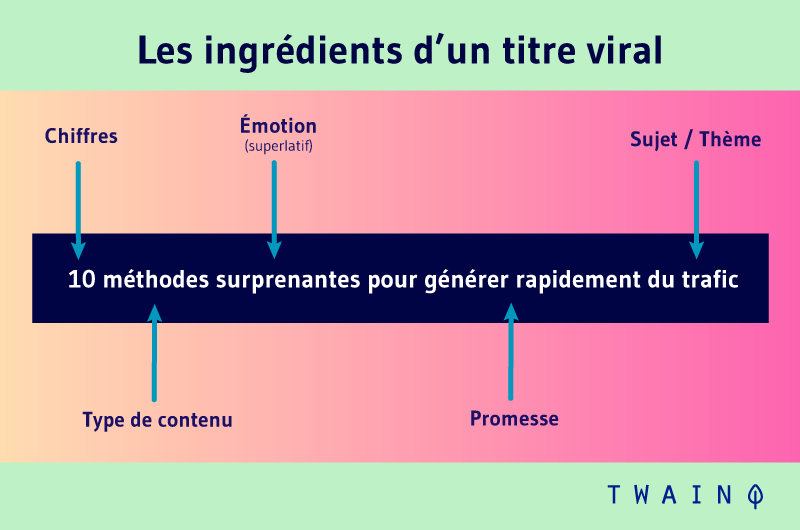 I've produced a mini-guide on this subject, so please check back for more.
4.24. Regularly update your content that generates a lot of traffic
Although I wish it weren't the case, the majority of what we publish does not stay current forever.
No matter your niche, there's always:
New information popping up
New things that relate to your old content
New products
Etc.
The thing is, no one knows exactly what the future holds. Therefore, even if you think that the content present on your blog will remain forever because of the subject matter, it is only a wish, and you can never be sure.
For this reason, a regular audit of your content is necessary, especially if your blog has been online for more than a year.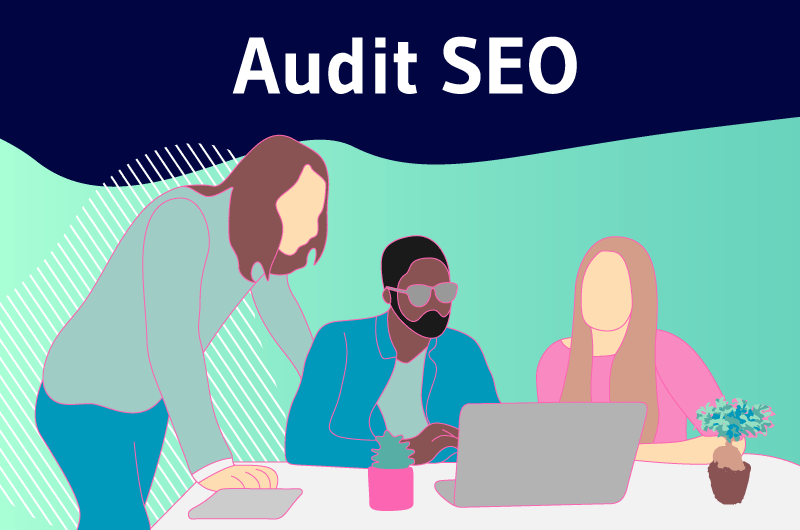 After completing the check, proceed to updating outdated content.
In addition to users, search engines love content that features recent information. If you neglect this rule, your Google ranking can suffer.
Generally, the majority of experienced bloggers also talked about theimportance of updating old content.
For example, Neil Patel said that after working on his old blog posts, visits increased by 51% in three months.
Here's what you need to do:
Go to your Google Analytics and create a list of the 10 articles that receive the most visits.
Make an effort to always update them once a month.
Repeat the same procedure and this time expand the same list to the first 30-50.
Make an effort to update them every three to five months.
To make this more manageable, create a spreadsheet, or a Google Calendar.
4.25. Pay attention to the security of your site!
First, as I said above, keep your site up to date. Otherwise, you run the risk of being hacked by an old vulnerability.
In the past, hundreds of thousands of WordPress sites have been hacked due to a vulnerability that was patched before hackers discovered it.
But, since thousands of website owners failed to update their core WordPress software, they fell victim to hacking.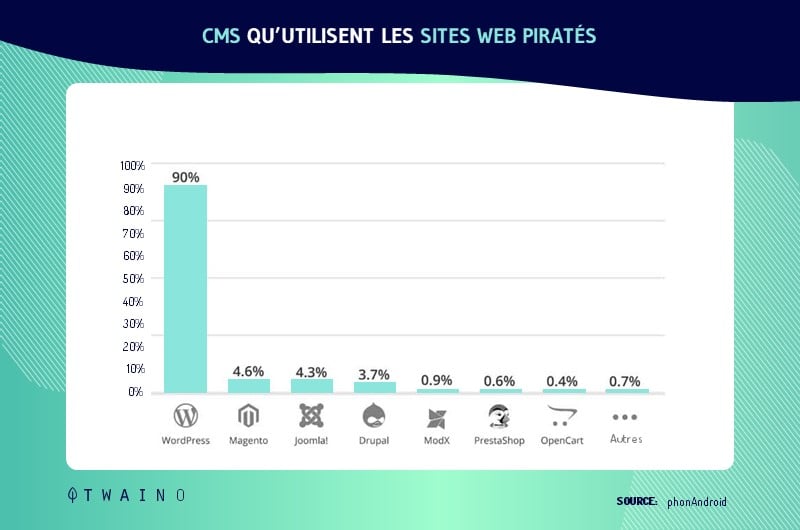 Second, use a plugin or a security solution and pay a lot of attention to the notifications it sends to you.
In short, the simple thing to remember is that security is one of the most important factors when starting a blog!
4.26. Measure your performance and adjust
Tools like SEMrush, Google Analytics and Search Console will help you measure the performance of your blog content.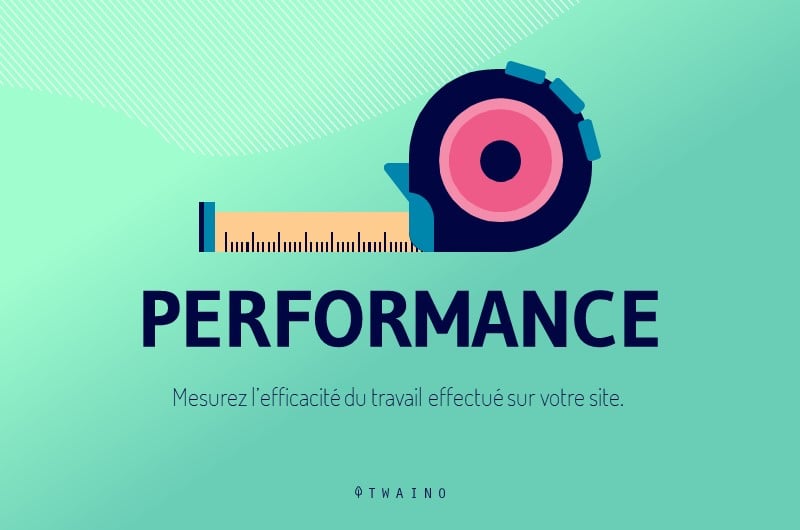 Do pay attention to your audience and the data you collect on search results and social shares. Content strategies evolve over time. Regularly updated content is the mark of a good blog.
Use information about what your readers (who are your visitors) interact with and what types of content they prefer to improve or adjust your strategy.
Before I close this guide, I'd like to go over a few important questions you'll probably be asking yourself.
Chapter 5: Blogging FAQs
Here are some of the most common questions asked by people considering blogging:
5.1. Can I do everything myself without anyone's help?
Yes,
you really can learn how to start a successful blog and apply that knowledge on your own.
Also, the end effect won't necessarily be worse than if you had a professional designer or developer. The tools have evolved a lot over the years, they are very user-friendly and easy to understand these days.
However, in addition to these tools, it is best to be accompanied by a SEO agency to avoid certain fatal errors.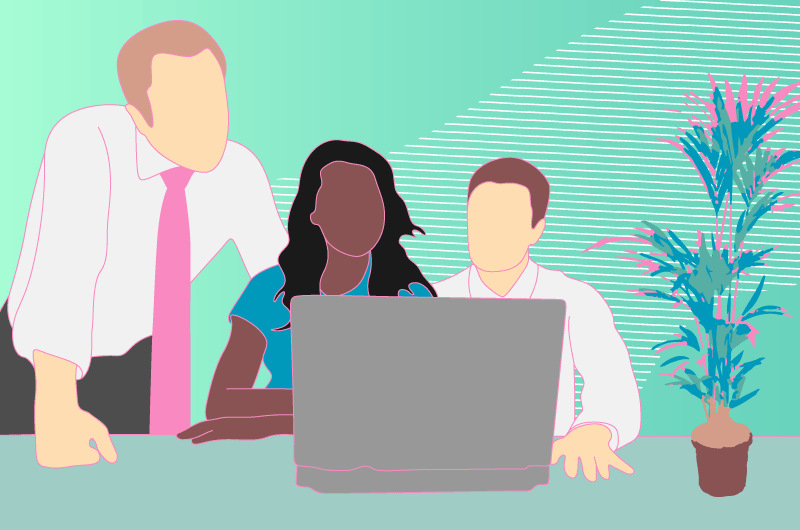 She is better positioned to know what search engines like and dislike. This avoids technical problems that can slow down or even block the evolution of your blog.
5.2. What do I need to start? Do I need to know how to code?
You will mainly need a computer and a few euros.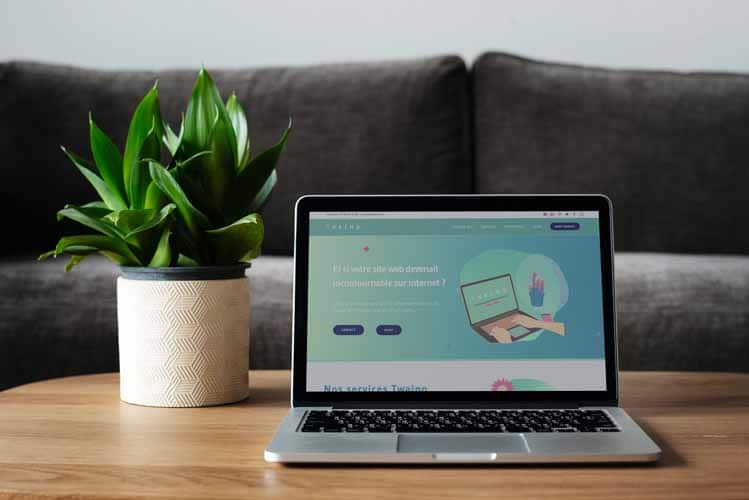 All other elements are optional. No coding knowledge is required, no website owner experience, and no design or other skills.
The reason this is the case is because of what I mentioned above: We simply have more functional and easier to use tools available to us these days. You also have the choice of seeking help from a specialized agency.
In short, the steps to start a blog are already listed below.
5.3. Can I create a blog for free?
In a word, YES. But that's not a path I recommend.
Although there are blogging platforms that allow you to create a blog completely free of charge, they have a number of limitations:
You are stuck with the platform's subdomain and cannot get your own domain name without paying of charges ;
You are often not allowed to do much in terms of customization or installing new features;
Your options for monetizing the blog are limited: Some platforms don't allow you to sell your products or promote other people's products via ads;
You may be required to host the platform's own ads on your site;
Finally, if you choose to shell out a modest fee instead, you can eliminate all of the above problems and create a fully functional blog yourself.
5.4. People Say Blogs Are Dead: Are They Right?
"Blogging is dead" is a phrase people have been saying for years.
Yet the data proves otherwise. Let's take a look at two:
According to WordPress.com, over 409 million people view over 20 billion blog pages each month. On top of that, users create nearly 70 million new posts and nearly 77 million new comments every month.
WordPress is arguably the biggest blogging and website engine of them all: It powers now over 39% of all websites.
So NO, blogging is far from dead.
5.5. Once I learn how to start a blog, can I turn that blog into a business and profit from it?
Yes of course.
Many people make their living solely from their blog. But remember that it takes a lot of work and time upfront. Once your business (blog) really starts to work, it automatically becomes a source of passive income.
5.6. Do bloggers have a happy life?
Overall, professional bloggers have a very high satisfaction score because the majority make a living from it.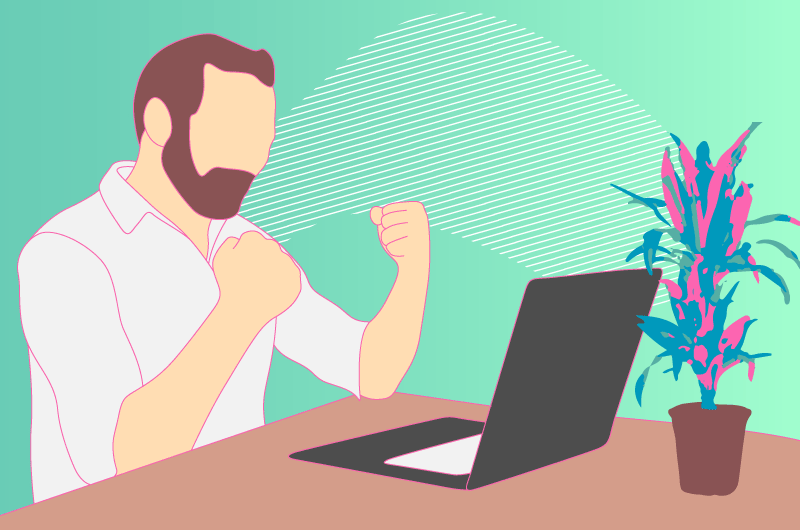 This quotient of Particularly high happiness is undoubtedly rooted in the fact that bloggers are so intimately connected to their work. They write and speak about subjects for which they have a passion, even an obsession.
5.7. How long does it take to become a blogger?
Becoming a blogger involves two very distinct processes:
The first process is rather technical – It is about creating a blog.
The second process is more creative -It's about designing a blog, producing and distributing content.
The time it takes to become a blogger probably varies as much as the topics in the blogosphere. The path to a successful blog largely depends on creativity and motivation, which vary wildly from individual to individual.
5.8. What do bloggers look like?
Indeed, bloggers tend to be primarily artists.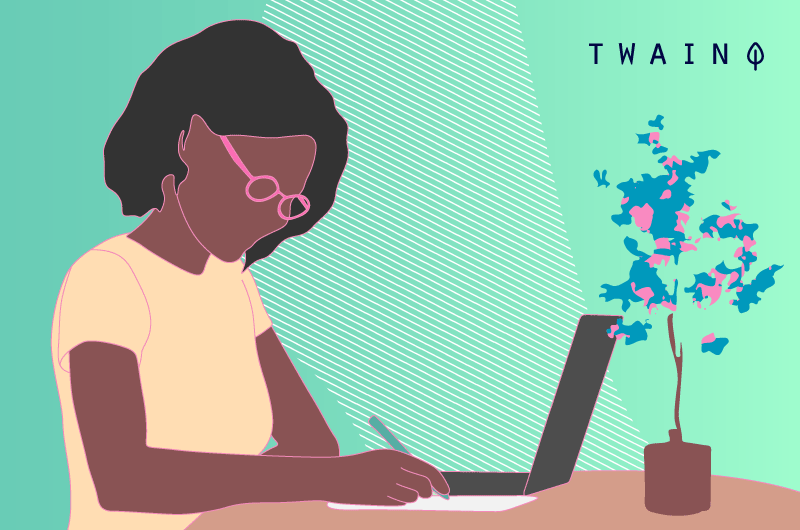 This is not a surprising revelation, because the essence of art is creativity, and creativity is at the heart of blogging.
5.9. How do I know if I'm cut out to be a blogger?
Five traits or roles are needed to blog. Everyone has at least one of these traits, and some of the most popular bloggers probably have three or four.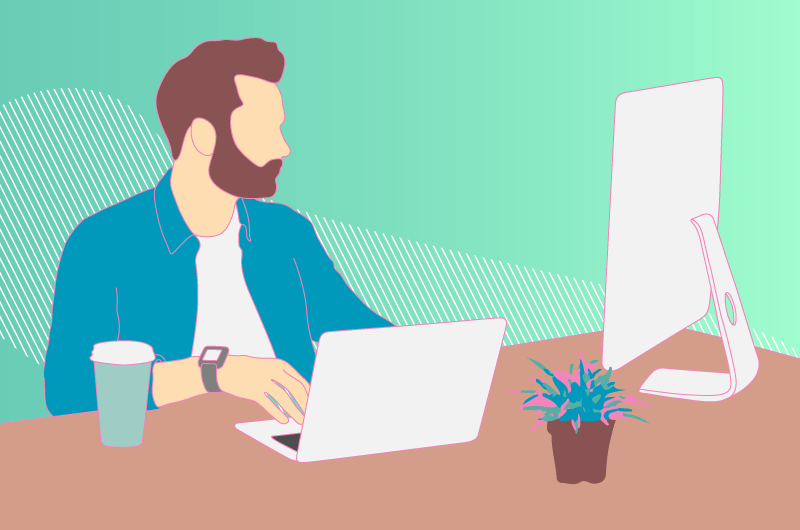 The idea is to recognize that trait or role you play, take inspiration from it, and then use it to create a successful blog.
Here are those traits/roles:
bloggers are visionaries who think and see a different world, a world they want to share with readers and/or listeners.
The best blogs tell stories, and the best stories are told in authentic, clear, uncluttered, and compelling language.
By its very nature, unique, authentic, and valuable blog content can enlighten and teach.
Wanted bloggers are passionate about the topics they present. They have strong opinions and generally seek to convince their audience.
Dedicated bloggers are collectors, custodians and curators of stories. They train their brain to notice potential topics and think about how to blog about them.
They write down every idea that comes to mind. They let their brain know that every good idea will be used in some way.
The authors also address the big question that bloggers invariably ask themselves:
5.10. Do I have to be a good writer?
A blogger doesn't necessarily have to be an excellent writer.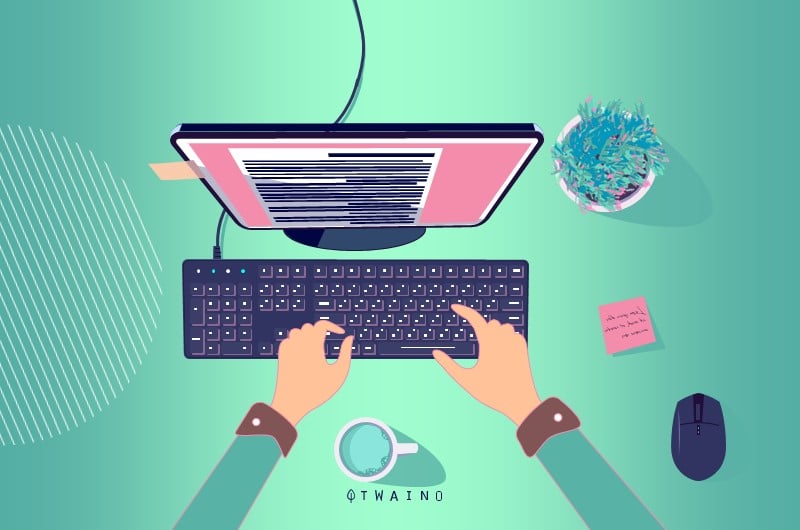 Yes, writing matters, but the blogger must be a natural conversationalist, writer and speaker able to convey his point of view without difficulty or in the conference room.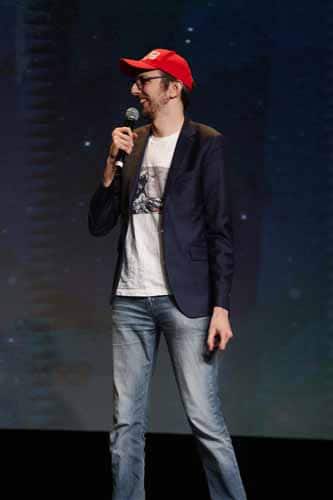 In other words, blogging is not just about text. It's more personal, more intimate, as the blogger is looking to start a relationship based on their opinions and perspectives.
Ask yourself these three questions to find out if you have blogging potential:
Am I borderline obsessed with a topic?
To avoid burning yourself out, you need to be obsessed with the topic you want to blog about.
Are there others like me?
You have to have an audience, so there have to be like-minded thinkers out there.
Do I have a marathon or sprint mindset?
Recognize that it could take years to be successful, not overnight.
In general, a normal level in writing is already enough, the important thing is the content that you bring and the way in which you bring it.
In summary:
Now I hope I have successfully answered the question: How does a blog work and what are the steps to get started?
It's important to remember that your blog not only helps you improve your SEO efforts (which leads to increased traffic), but it also plays an important role in connecting you to your audience.
However, remember that there is so much to do, starting with: Choosing your CMS, hosting, content creation, link building, social media, email lists, networking, etc
I hope this long guide has been useful for you and that it will help you to optimize or start your blog in the best way. If you have any other concerns, feel free to put them in the comments.
See you soon !