In SEO, the acronym EAT simply stands for Expertise, Authority and Trust. It can be translated into French by competence, authority and reliability / trust, which represent the three criteria that allow Google to assess the quality of a page or website.
Given the large number of web pages that exist, Google aims to offer its users the best possible experience by ranking websites on merit.
With this in mind, the EAT concept will be created to form the three main pillars that Google relies on to measure the trust it should place in a brand or website.
This allows us webmasters to know exactly what Google means by a quality website.
So:
These are the questions I will try to answer as precisely as possible.
Chapter 1: The basics of EAT
In this first part, I will give you all the details possible to better understand this concept from Google
To do this, we will answer the following questions together:
What is the history of EAT guidelines?

How is it evaluated?

What is its importance?

What are its effects on websites?
1.1. The history of the EAT guidelines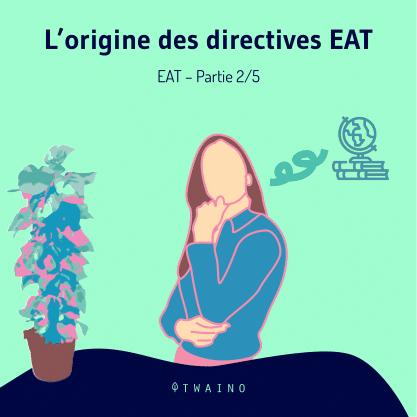 The acronym EAT first appeared in theThe Search Quality Evaluator Guidelinesa document for evaluators that reinforces the evaluation of the quality of search results.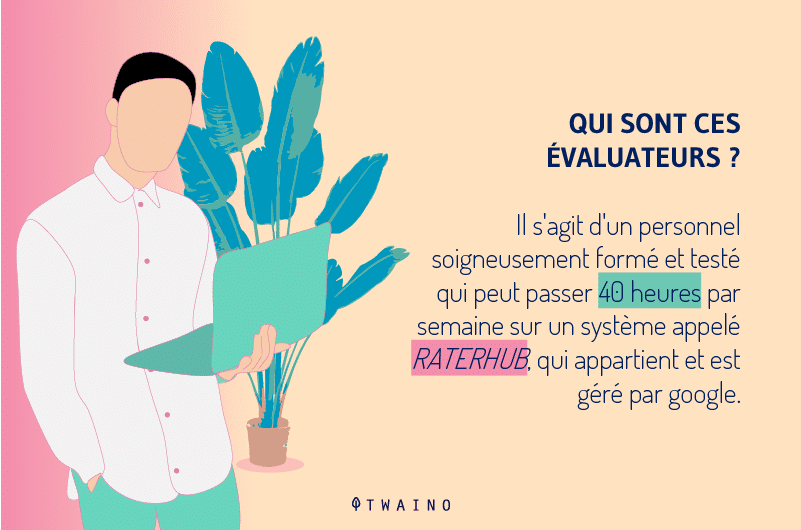 Prior to the official introduction of this document, there was a lot of controversy surrounding Google's highly sophisticated metrics for ranking websites. Some people even claimed to have cracked Google's ranking metrics.
To put the clamor to rest, Google for the first time presented "The Search Quality Evaluator Guidelines" to the public in November 2015.
This document is primarily intended to help evaluators identify high quality pages in SERPs.
These evaluators do not have the power to assign a penalty on a website and have no direct influence on the ranking
Their main job is to provide information to Google's engineers, and the engineers in turn verify from this information if their algorithms are doing what they want them to do.
It is true, this document is not considered the book of all ranking factors. Nevertheless, it offers enough chance for webmasters to know what Google is interested in when ranking websites.
1.2 How is the EAT evaluated?
Expertise, authority and trustworthiness are similar concepts, but they do not necessarily mean the same thing. Thus, they are each evaluated independently based on different criteria.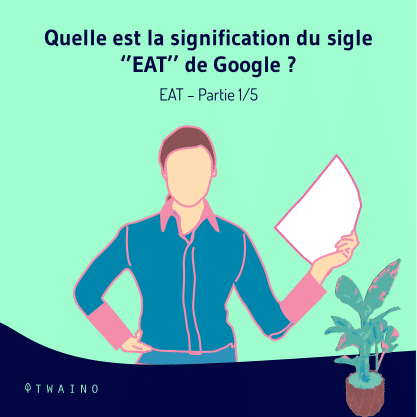 1.2.1. Expertise
Expertise refers to a high level of knowledge or skill in a specific field. Its evaluation is based primarily on the content, not the organization's website.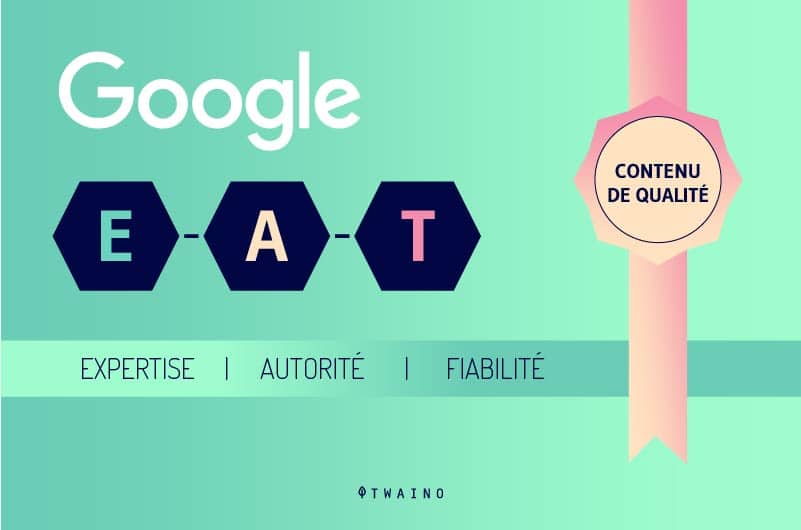 If you offer a service or product that you have in-depth knowledge of, you could be classified as an expert in that field. Especially if you can demonstrate that your level of knowledge matches or exceeds that of your competitors
That's why Google loves content created by subject matter experts, not people who are just trying out.
1.2.2. Authority
To assess authority, raters search the web for information about the reputation of the website or individual. Thus, your reputation among many experts makes you the authority in your field.
When people search the Internet, they expect to come across an authority site that can meet their expectations as easily and completely. When they find one, they find it easy to trust that site.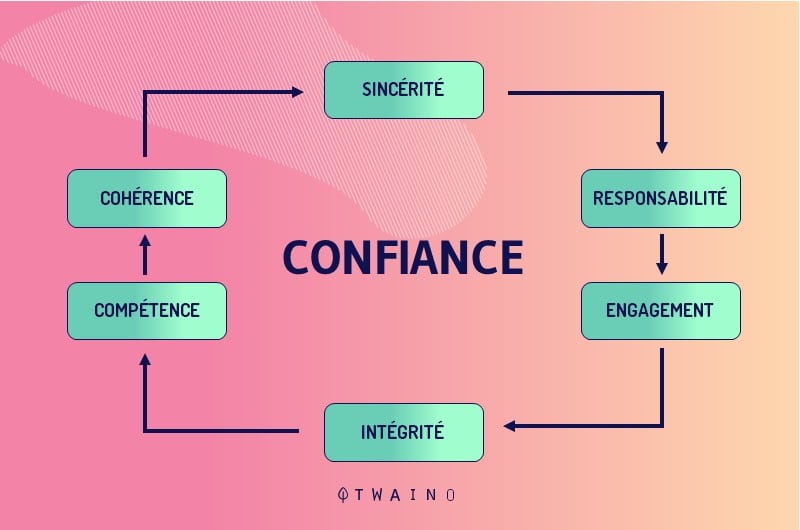 Not only do users want to trust the expertise of the site and its brand, but they also want to be sure they are in the right place.
Your site has more authority when it is considered the go-to source for information in your field.
1.2.3. Reliability
Reliability, or the ability to be seen as honest or truthful, is the measure of the credibility of your brand, website or content.
It's one thing to create a lot of content on the Internet, but it's another to be trustworthy.
If you're an online business that encourages customers to make payments online, you need to show that you're trustworthy. You need to reassure your customers that their privacy is well protected.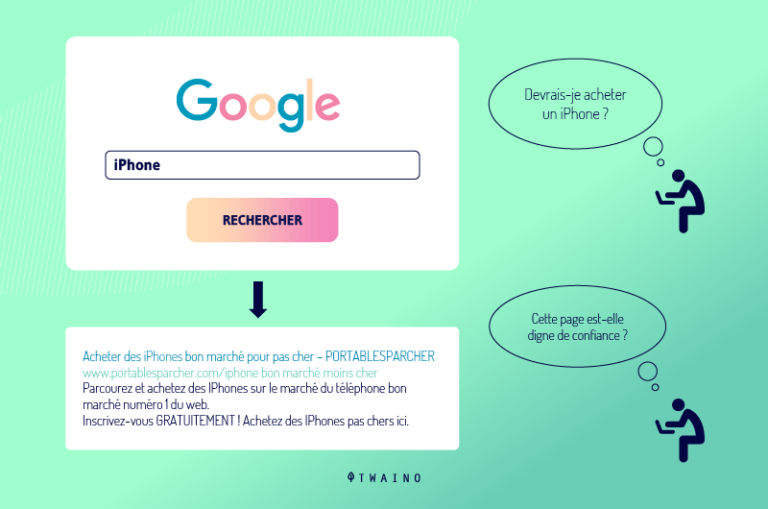 Testing your trustworthiness is not only a good habit for Google rankings, but also a good habit for user experience and overall brand reputation
Trust can improve your Google rankings, and a lack of it can negatively affect your website. For this reason, the trustworthiness of your website requires ongoing management.
Google in its guidelines has been clear about poor brand reputation, stating that too many bad reviews can be a sign of poor quality
For this reason, it is important to:
To approach complaint management effectively;

Know how to handle negative reviews;

Respond to consumer concerns;

And so on.
This means that everything on your site must make users feel safe throughout their journey on your website.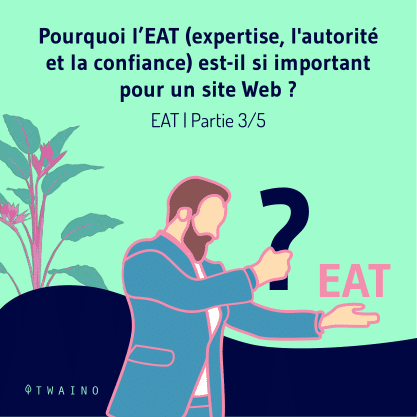 1.3. Why is EAT important?
You're already wondering why expertise, authority and trust are so crucial to your web pages and rankings.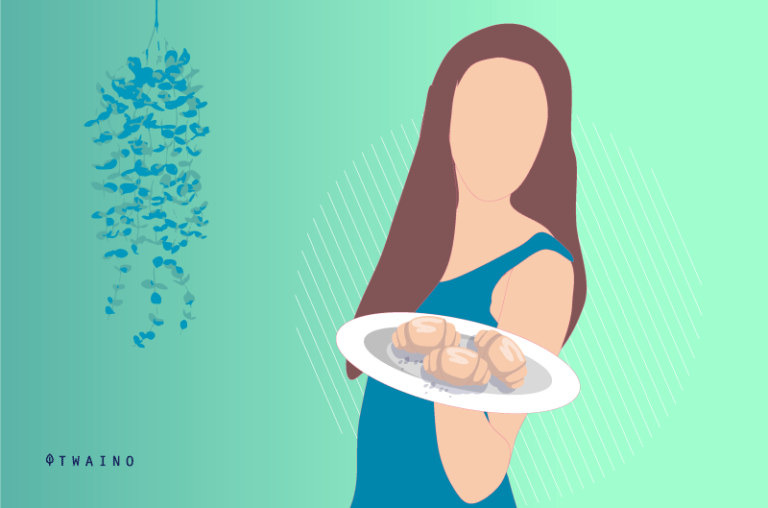 First, EAT determines the value of a page/site, not the ranking. And the Search Quality Evaluator Guidelines help judge the importance and relevance of a website to a given search query.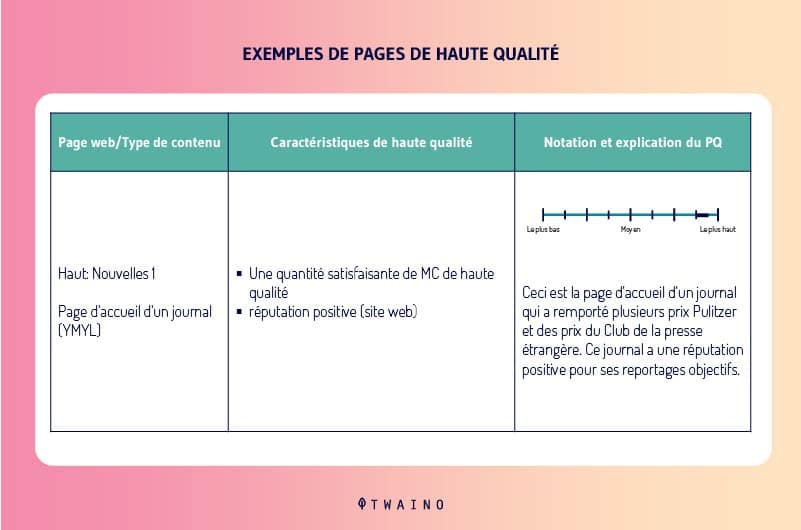 The guidelines also determine whether a Web site provides a good online experience and whether the content it contains meets standards
When raters believe that users will like, share and recommend content, they ensure that it is this type of content that ranks highest in the SERPs
Just consider EAT as the reason why users would choose your site over your competitors. When followed, it can have a direct impact on how Google receives, and ultimately ranks your website.
1.4. EAT and YMYL sites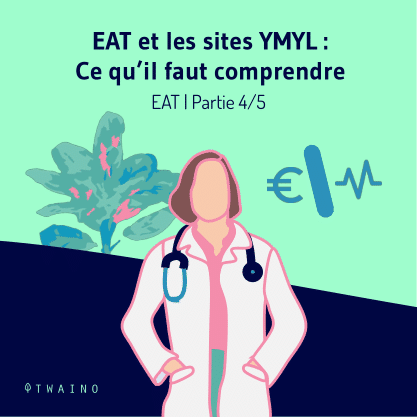 Your Money or Your Life (YMYL) websites are what Google defines as providers of products, services and advice in the areas of:
Legal;

Medical; and

Financial ;

Etc.
In other words, any topic that can positively or negatively affect the happiness, health or wealth of a user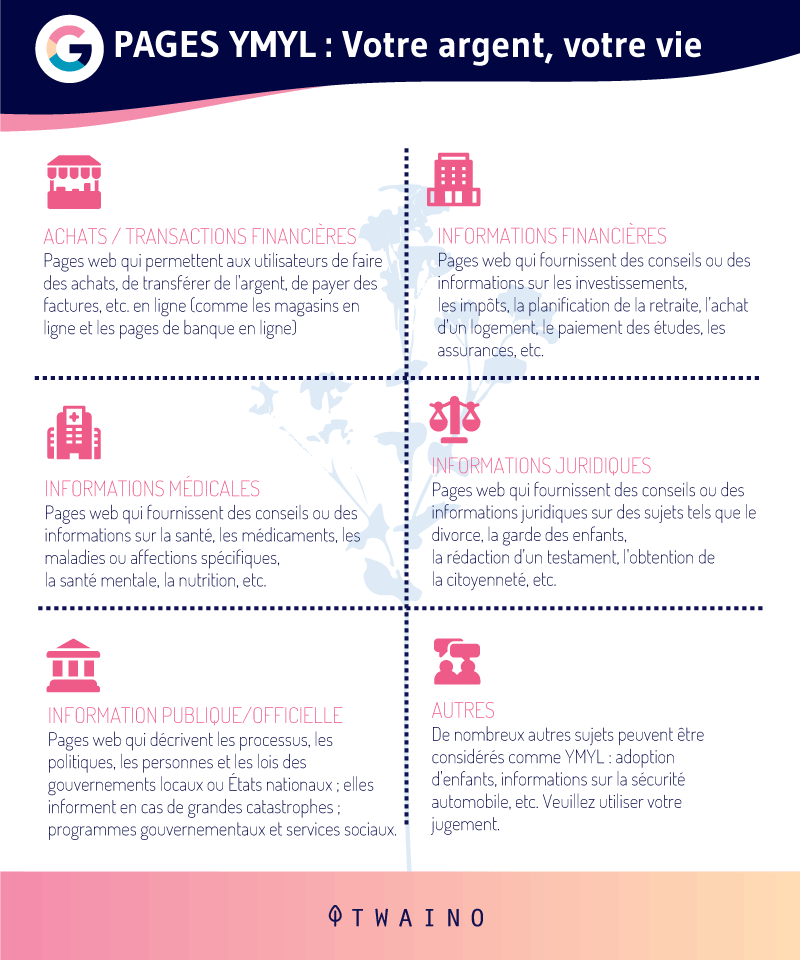 Examples of YMYL include:
Financial Information Pages

any page that provides information or details about the use of money, including taxes, investments, home purchases, insurance, etc.

Health Information Page

any website that provides information about health conditions, health care, medications, mental health, nutrition, etc.

Financial transaction/purchase pages

any website that allows users to make a purchase or transfer money.

Legal Information Pages

any website that provides legal information or advice, especially on topics such as child custody, divorce, wills, etc.

News articles

newspaper articles: All websites that provide news/reports on events, politics, science, technology, etc. However, not all news articles are considered YMYL.

Public/official news pages important for an informed citizen

any page with information about local, state, or national government, including processes, policies, laws, and people. This may also cover disaster response services, social services.
Websites that offer truly useful advice on a problem or solution are able to respond more quickly to needs related to that area.
1.5. What has been the impact of the EAT?
When the update was first rolled out, there were thousands of websites that took a big hit in organic traffic
The YMYL sites were the most affected with a study that evaluates at 41,5%the number of YMYL websites affected. These are particularly those focused on food, nutrition and medical advice or devices.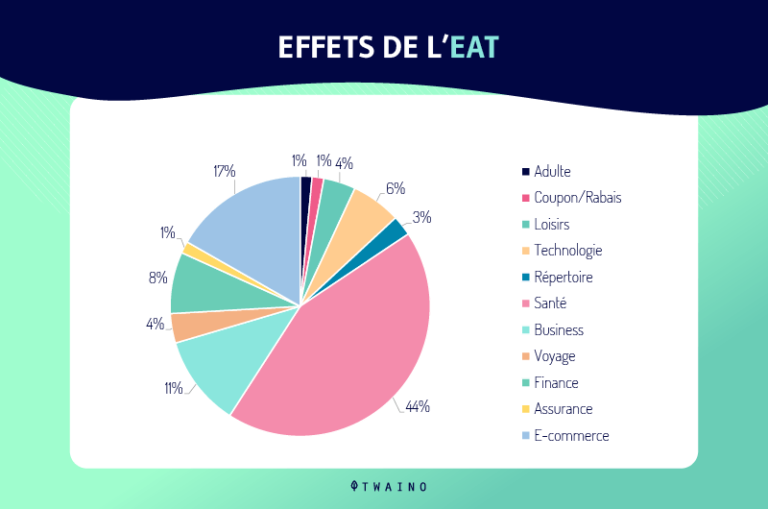 According to the same study, only reliable sites can appear at the top of SERPs. Those that do not have a high EAT score are likely to see a drop in their position.
Chapter 2: How to optimize a website's EAT to improve its SEO ranking?
Now that you know enough about EAT, you will wonder how to make your website meet Google EAT standards from now on.
In this chapter, I will show you the effective ways to improve your website's EAT and increase its sEO ranking :
2.1. 5 best practices to optimize the EAT of your website
2.1.1. Improve your experience/expertise according to your industry
Depending on the industry your website is in, you will need a higher or lower level of experience
For example, on hotel and restaurant review sites, any content may be classified as being done by an "expert."
There are some areas where Google considers content from experts and qualified professionals to be necessary
For example, web pages dealing with financial advice should try to offer expert content if they want to rank among the top search results.
Websites related to health and wellness advice should also monitor their level of expertise if they want to improve their results.
2.1.2. Increase the Domain Authority (DA) of your website
Your website's domain authority is a score out of 100, calculated by Mozto estimate the strength of your website compared to your competitors on the search engine results pages (SERPs)
A domain authority score ranges from 1 to 100, and higher scores correspond to greater ranking ability.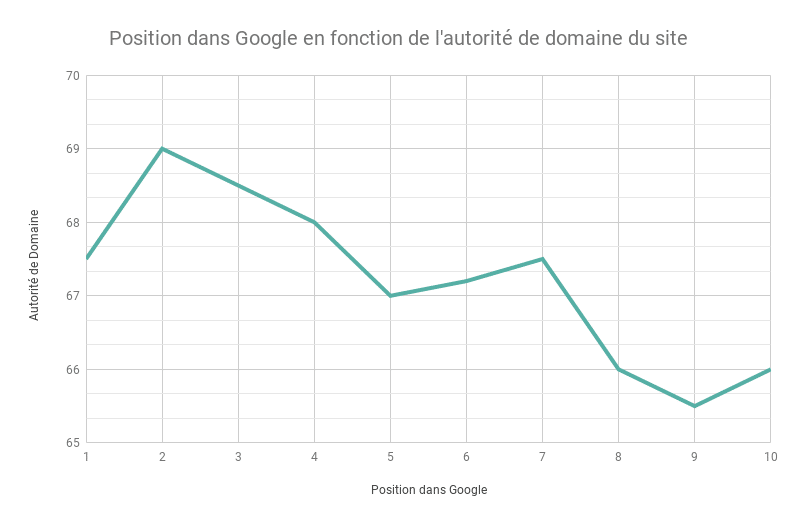 While there is only a range of scores to measure a site's authority, the overall score will be based on two criteria which are:
You should try to get as many as possible
2.1.2.1. Backlinks increase the authority
In general, you can improve the authority of your website by getting backlinks of quality. These are links that redirect users from other websites to yours, and they are very important for your success on Google
Note that not all links have the same value, and this is where the term quality backlinks comes into play
A few years ago, sites with more backlinks were ranked higher than sites with fewer backlinks. With the Penguin update from Googlepenguin update, there is a change in the way Google treats links
According to Google's guidelines, websites with high quality links have a better EAT score.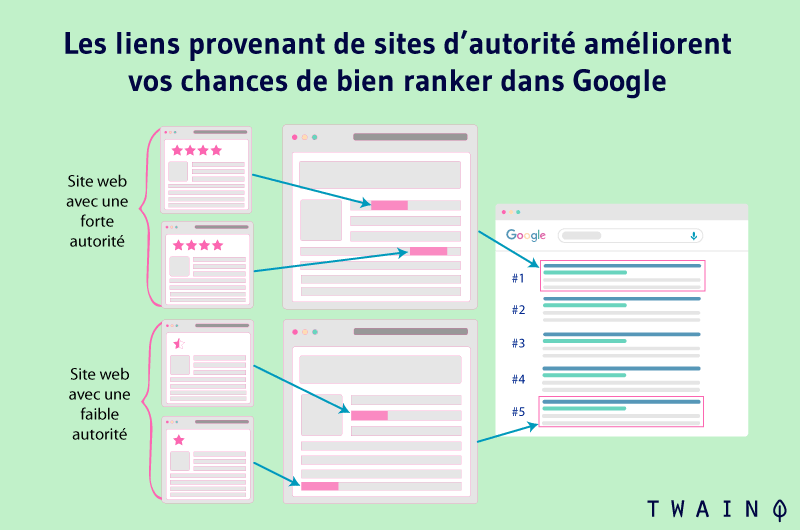 It turns out that Google values inbound links to your website when deciding its authority, but it doesn't value them all equally
For Google, authority is a matter of voting. When you have lots of links from other web pages that have high authority, your pages will be more likely to have more authority.
Of course, it is not always easy to get quality backlinks. So you need to take advantage of the opportunities available to you through collaborations and other methods of obtaining links.
In short, backlinks play an essential role in improving the authority of the website. More backlinks from high authority websites will increase the trustworthiness of your website. Google gives these sites a high EAT score.
2.1.2.2. Content is also very important to gain authority
If you create valuable content and useful content, it is likely to be visited and shared by a large number of users
With this practice, it is possible to improve your natural link building, based on the links that other webmasters deliberately place on their page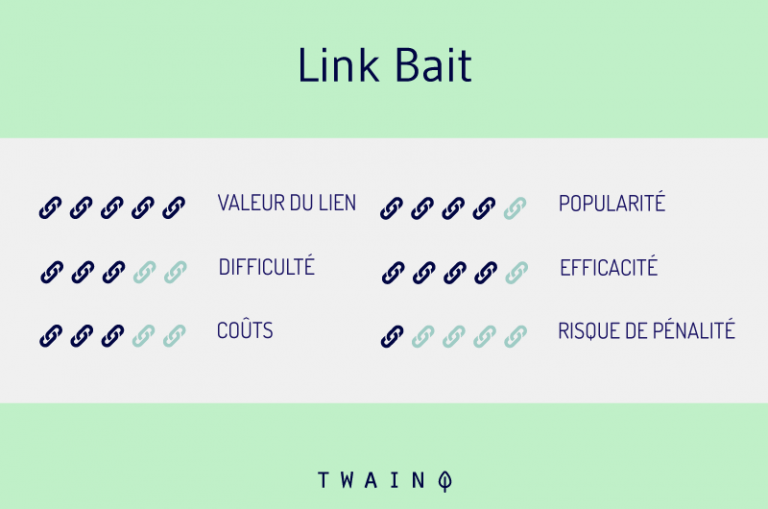 The structure of your website is also an important aspect for Google when it comes to analyzing its authority
Clearly defining the relationship between the homepage, subpages and individual articles is essential for your website to achieve high authority levels.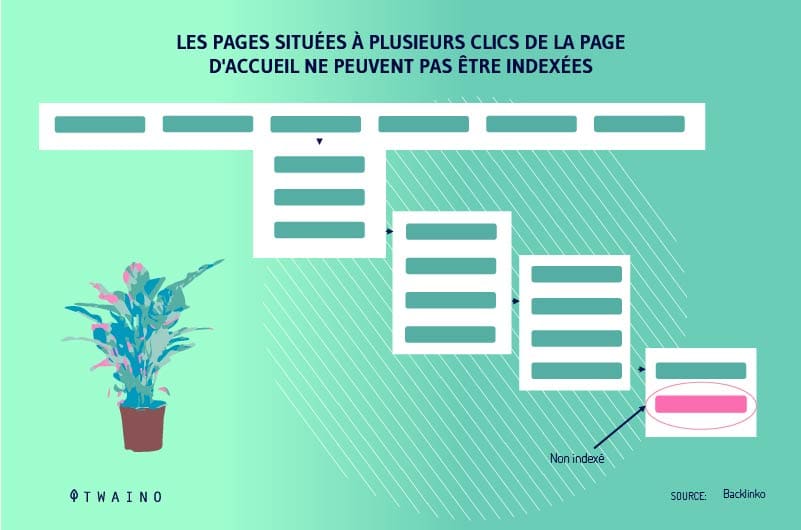 In addition, theinclusion of internal links to other pages on your website is highly recommended, as it conveys the authority of your main domain to the various subpages you are gradually creating.
A good technique is to go through your site to detect the pages with the highest authority in order to find solutions for the others too.
Here are some questions you should ask yourself:
What distinguishes low and high authority pages?

What topics do they cover?

What sources did you link to, or how did you show your expertise when writing them?
This could give you useful ideas about creating future content or updating what's already on your site
Finally, one of the generally forgotten practices that bring positive results for a website's authority isallowing comments
With this, you will get more interaction from your audience. This can lead to more links and shares
2.1.3. Improve trust/reliability
In general, the trustworthiness of your website is more related to what your visitors and search engines think of you
This is exactly what search engines and your potential customers expect from you before making any decision
Payment security and bank details management are essential
To do this, you must not only prove to your customers that their privacy is protected, but also secure your site by switching to https. This is done with sSL certificates.
These certificates are trusted elements that tell your website visitors that all processes related to the transfer of personal data are safe.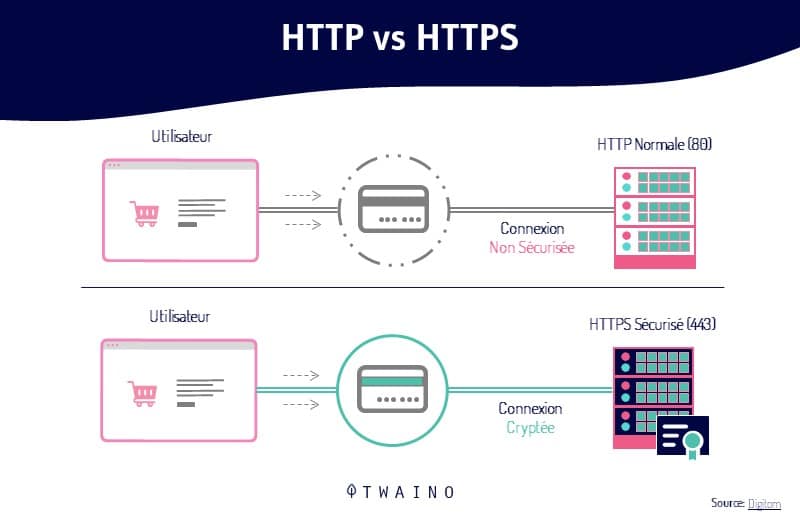 These certificates also ensure that the data is transmitted to the right servers at all times.
Note that browsers now indicate on sites without HTTPS the mention "not secure". And people don't like to do anything on such a website
The implementation of an sSL certificate certificate not only makes a website secure, but also increases its reliability.
2.1.4. Create your personal brand image
There are certain quality signals that you need to implement on your website to improve the EAT score and gain public trust.
SEO experts recommend improving the " About Us " page by mentioning all the publications you have featured on.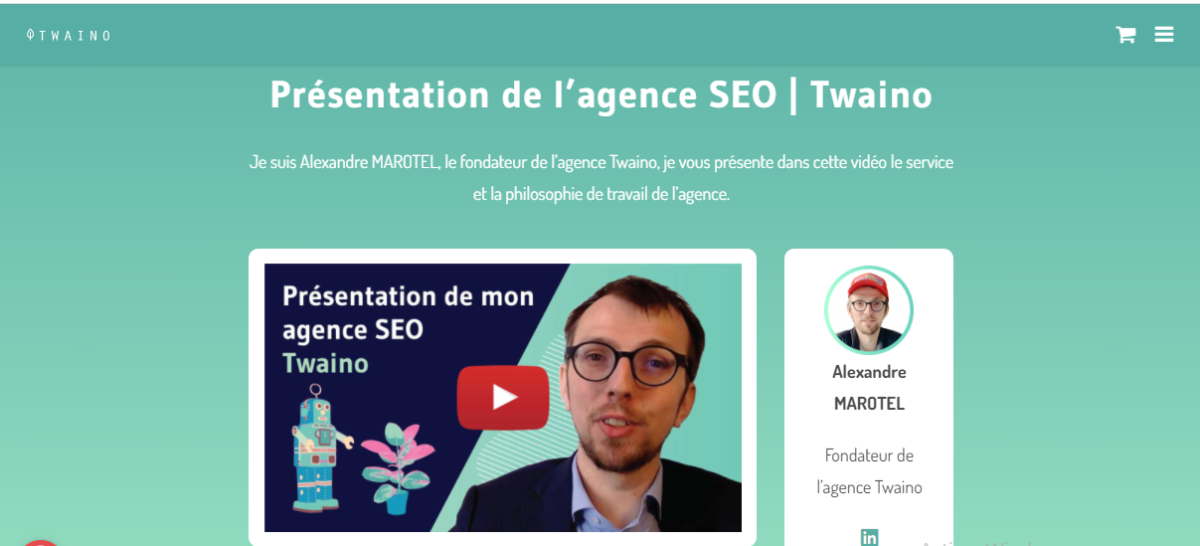 Apart from that, add schema markup code to give additional information to Google about your content.
Also try to keep a page listing testimonials and customer reviews to build trust with the visiting audience.
2.1.5. Stay active on social networks
Most website owners may not know that official social media profiles can improve EAT scores.
But being active on social networks and sharing content with target audience and other influencers helps to keep a website active.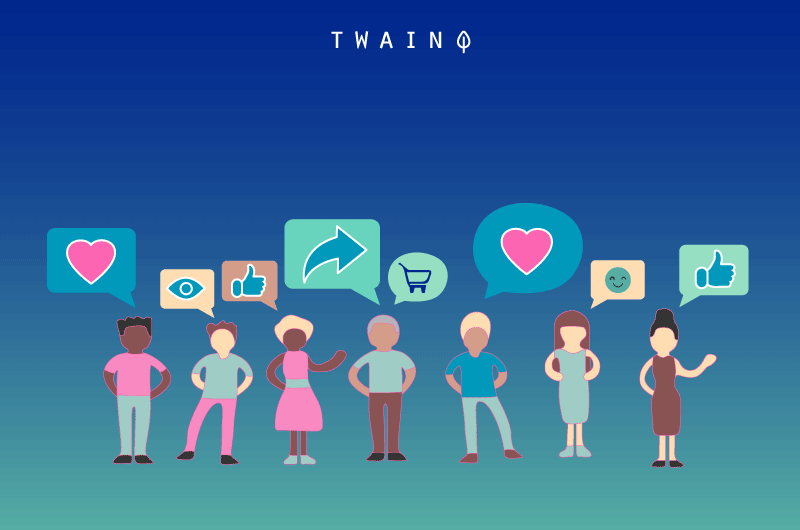 It helps you connect with a larger audience and gain a positive reputation for your site. While this doesn't directly help you in EAT, it will help you outperform your competitors and get more EAT signals.
2.2. EAT checklist: 13 criteria to check on your website
The following is an alphabetical list of things to consider when trying to improve your website's EAT.
You don't have to do everything on this checklist and you will probably have done most of them already.
Also, not everything on here will be relevant to all sites and this checklist is primarily focused on commercial sites, so please keep that in mind when reading.
2.2.1. Advertisements
Ads and other content should not distract from the main content of a page or prevent users from accessing it.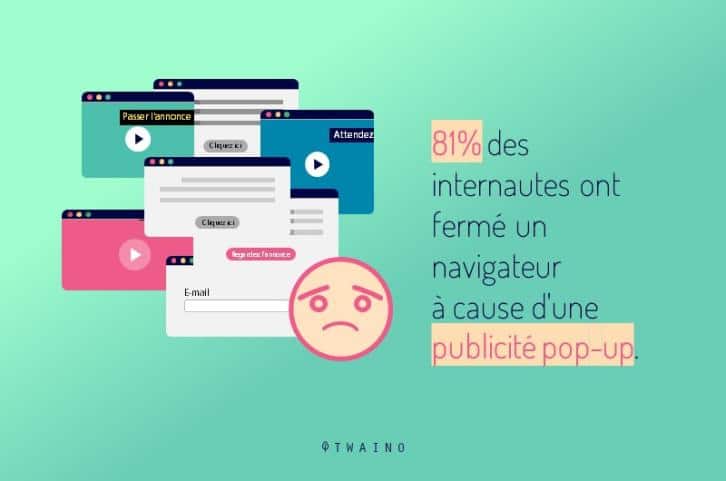 Are pop-up ads and interstitial pages (pages before or after the expected content) easy to close?

Are the ads distracting? Do they contain graphic or offensive content?

Can users see your content (remove ads that scroll with the page and interstitial content that redirects them without providing feedback).
2.2.
2. Attribution
Your site must be clear to Google and visitors. They need to know who owns the site and the author of the content. This includes providing contact information whenever possible.
To achieve this, ask yourself the following questions:
Is the creation of content on your site attributed to a person, company or organization?

Do you have author pages for content contributors?

Do you have an "About" or "Contact" page?

Do you have a

blog

with more information about your site or company?

Is your contact information on every page of your site?
2.2.
3. Content
The content should be well designed and clearly show that a lot of work, time and skill went into its creation. All information should be factual, up-to-date and of appropriate length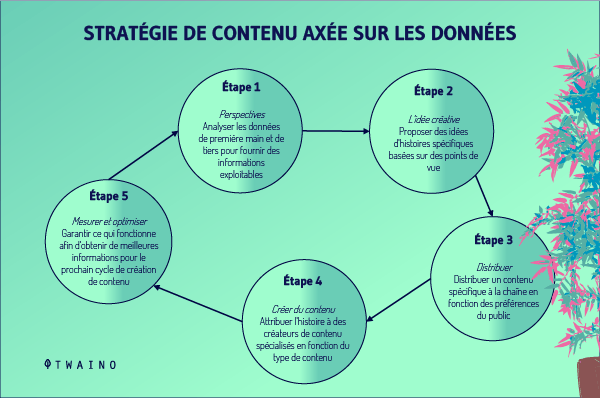 Google also has much stricter standards for large companies than for small, local businesses.
How does your content help the person using it?

Does your content work the way it's supposed to?

Do all the pages on your site load properly?

Are the e-commerce pages working properly? Can users find and purchase products without complaining?

Is the content well written? Are there any spelling or grammatical errors?

Does the written content make sense? Is it easy to read?

Is there any

keyword stuffing

?

Is all the information factual?

For factual content, do you use your own original research? By producing original research, you are providing something very valuable to Google users.

Also for factual content, do you provide references to other pages from which you have derived information? That way, Google can get an idea of the credibility of your information.

Is the content frequently reviewed and updated?

Is the content copied or automatically generated? If so, replace it with original, human-created content.

The

titles

accurately describe the content they belong to?

Are you producing content on a niche topic? (If not, you should provide as much information as possible).
2.2.4. Deceptive content
Misleading users is very bad form. It's unlikely that your company's website will engage in any of these behaviors (so I won't format them as questions), but it's worth mentioning the behaviors that Google considers malicious.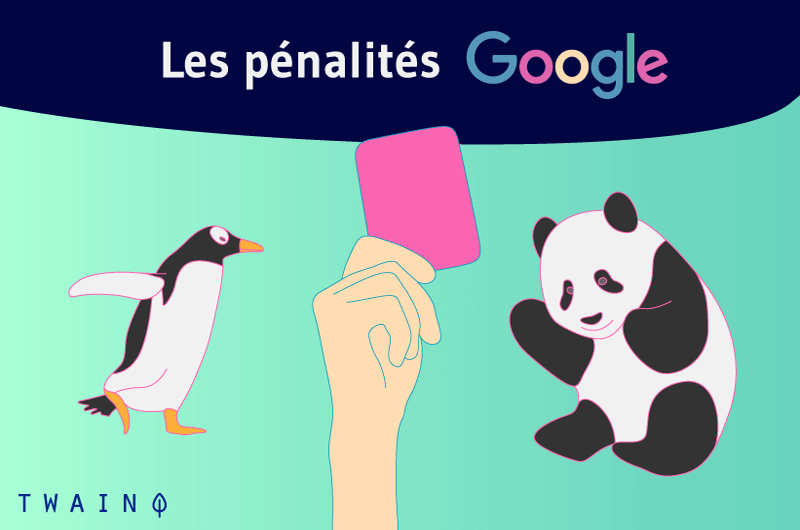 Stealing passwords or personal information;

Impersonating a different site or brand – with a copied logo or brand or a very similar URL;

Presenting factually inaccurate information to benefit a person, company or organization (financially, politically or otherwise);

Non-satirically presenting false plots or hoaxes as if they were accurate;

Falsely claiming to provide independent reviews in order to manipulate users;

Falsely claiming to be a celebrity to manipulate users.
2.2.5. Policies
To ensure that commercial sites are legitimate and not scams, Google wants to see their policies posted in a place that is easy for users to find.
On your commercial sites, do you display your payment, exchange and return policies prominently?
2.2.6. Purpose
For a page to be useful, it must have a clear purpose and serve that purpose as perfectly as possible. The main content of the page should also be easy to access and use.
Is it possible, at a glance, to recognize the purpose(s) of each page on your site?

Are there pages that are not useful to users?

How well does your page fulfill its purpose? Is it doing what it was intended to do?

Are ads and sponsored content clearly labeled? Tricking users into clicking on content they don't want to click on is not acceptable.
2.2.7. Qualifications
The " E "in EAT stands for " Expertise ". Google wants to make sure that the information at the top of its search results is accurate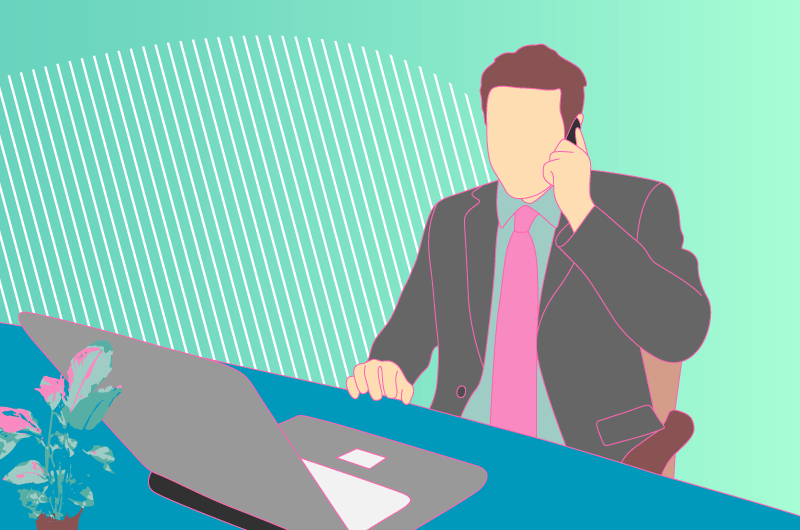 To provide information on some topics (YMYL – see below), authors must be qualified experts, but for other topics, real life experience is often enough.
Have you filled in the author pages with information about their experience, qualifications, awards, and times they have been mentioned or quoted by relevant experts?

Have you added professional organizations your company belongs to on your "About" page or home page?

Have you mentioned the awards your company has won and the qualifications your team has earned?

Have you mentioned your company's years of experience?
2.2.8. Relevance
By ensuring that Google makes a strong connection between your business and the areas you cover, your website will be more likely to rank well.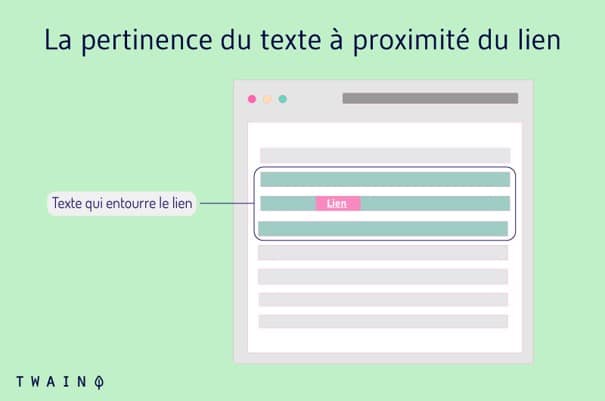 Are you only producing relevant content? For example, if your site is about auto repair, don't add a page with a cake recipe.

Have you created and maintained a relationship with knowledgeable experts in your field?
2.2.9. Reputation (off-site)
Your online reputation is determined by a variety of factors, but Google looks primarily to external sources to determine your reputation
It's worth noting that a lack of online reputation doesn't mean you won't rank well (unless your site is considered YMYL – see below), but it's still great to do whatever it takes to build a positive reputation.
Has your company been recommended online by a professional company or other relevant experts?

Is your company or a member of your team a member of an influential organization? If so, is this mentioned anywhere other than on your site?

Has your company won any awards and where are they mentioned?

Is there positive press about your company?

Have any prominent people or organizations referred to your company or a member of your team by mentioning you on their own websites?
2.2.10. Reputation (on site)
Although improving on-site reputation will probably have less effect than off-site reputation, it is still worth considering
Anything that makes you appear to be highly qualified, competent and trustworthy experts is fantastic and should probably be mentioned on your site.
Have you mentioned what professional organizations you belong to?

Have you mentioned any awards you've won?

Have you added any positive testimonials to your site?

Do you interact with your site users? Do people interact with your blog posts and do you respond to them?

Have you mentioned any important relationships you have with experts in your industry?
2.2.11. Reviews
The reviews and reputation cover similar ground, but here we look specifically at what actual customers think of your company.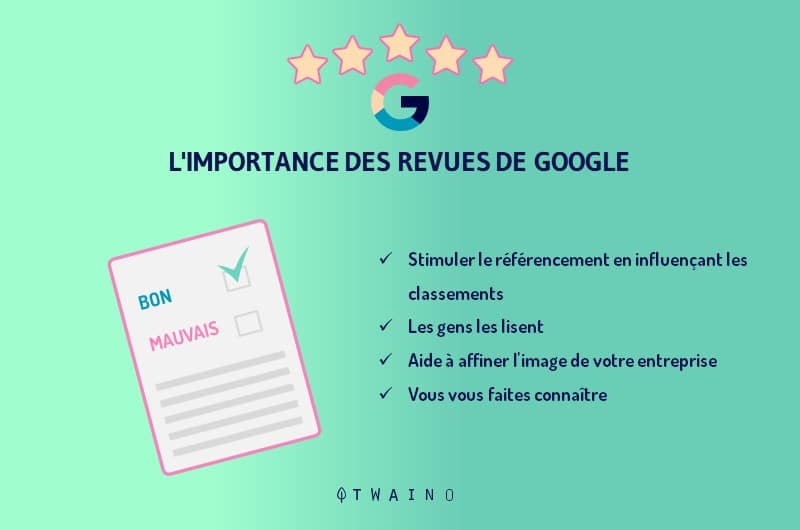 Do you seek out your satisfied customers for positive reviews?

Do you encourage dissatisfied customers to contact you to resolve their issues?

If you have bad reviews, do you make sure you address and resolve them?

What is the content of your bad reviews? Do they mention minor, one-time issues or a larger problem (such as evidence of financial wrongdoing)?

How does your business rank on sites like Yelp, Trustpilot and other review sites?

When you type your business name into the search bar, what shows up in the search results? A clear sign that Google doesn't trust you is if it puts negative reviews of your business on the first page.
2.2.12. Site Security and Maintenance
Make sure your site is secure will increase your EAT, as it will be seen as more trustworthy.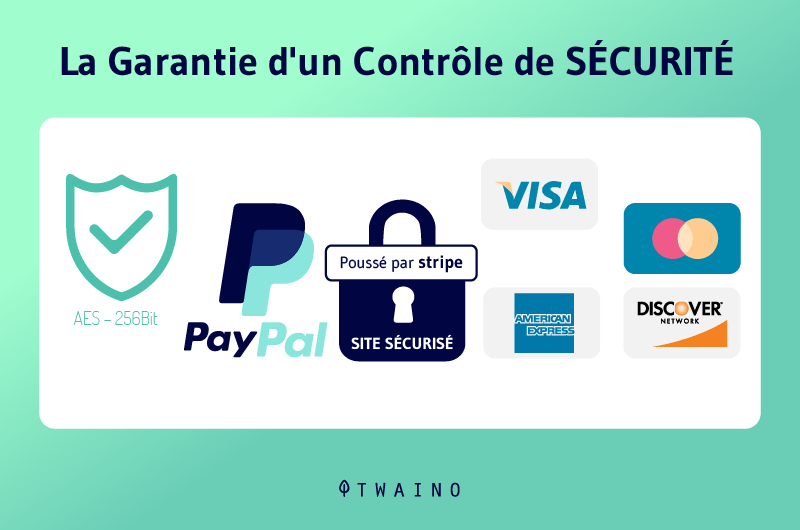 Ask yourself the following questions:
Have you converted your site to HTTPS by obtaining an SSL certificate?

Do you perform regular maintenance on your site?

Does your site have any hacked pages?

Are comment sections and forums free of user-generated spam?

Have you created a Google Search Console account and set it up to notify you if your site is hacked?
2.2.13. YMYL (Your Money or Your Life Sites)
YMYL is an acronym that Google uses to describe a site that may be dangerous to users (if the information it contains is false)
A wide range of topics fall under this heading: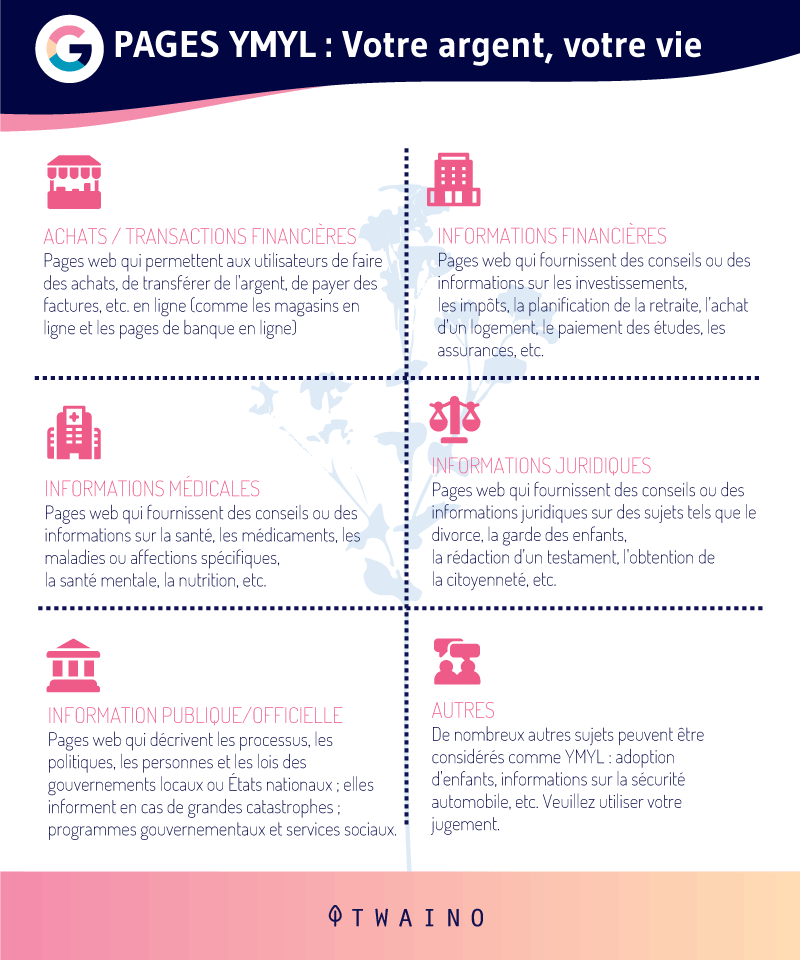 Ask yourself the following questions:
Is your site commercial? Can people send you money for products or services through it?

If it is a commercial site, what is the price of the products or services you sell? Would they be considered "big ticket items"?

Does your site cover topics that could potentially harm the viewer if the information you provide is inaccurate (for example, legal, financial, medical or other important information)?

Are you sure there is no risk of harm on your site? Even topics like parenting or car repairs can be considered harmful.

Do you have a good online reputation? Google does not want to display potentially harmful content from lesser-known sources

Is the information on the site up-to-date and completely factual?
If your site looks dangerous, Google will judge it more harshly. To do this, review the entire list above and see if there is anything else you can do to improve your EAT.
Chapter 3: Other questions asked about EAT
3.what is EAT in SEO?
EAT is a new acronym in SEO that stands for Expertise, Authority and Trust. It can be translated into French by Expertise, Authority and Trust. These are criteria that Google uses to ensure that the websites it ranks highly are factually accurate, useful and trustworthy
L'

expertise

means they want you to be an expert in your field

L'

authority

refers to your reputation among many experts in your field.

The

trust

means that you do what you say you will do, and that you can be counted on.
3.2. Why is EAT so important for your web pages?
First, EAT determines the value of a page or website. Quality raters keep EAT in mind when judging the quality of a site or page
They look to see if the site provides a good user experience and if the content meets the needs of the readers. If raters feel that a user would feel comfortable reading, sharing and recommending the content, this gives the site a high EAT.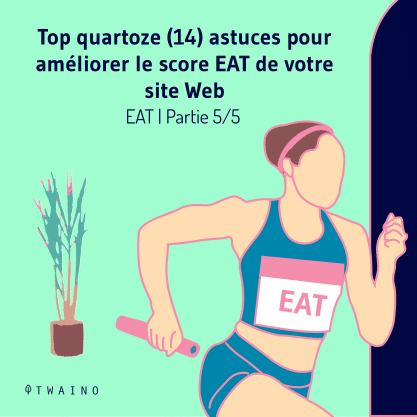 3.3. how do I optimize my website for EAT?
Pay attention to search intent;

Update your content;

Create authoritative backlinks;

Get reviews and testimonials from your customers;

Do keyword research;

Audit your brand;

Audit your old content;

Write longer, high quality blog posts;

Don't hide your identity;

Make your about page great;

Don't neglect your credentials;

Write guest posts ;

Etc.
3.4. Is EAT really a ranking factor?
Update: In March 2020, Google added the following language to its documentation on what we need to know about major updates :
"Since we wrote this article, we have occasionally been asked if EAT is a ranking factor. Our automated systems use a mix of many different signals to rank great content. We tried to make this mix match what humans would consider great content, because they would evaluate it according to EAT criteria. To that end, evaluating your own content with adherence to the EAT criteria can allow you to conceptually align it with the different signals used by our automated systems to rank content."
3.5. What is a YMYL site?
Google describes YMYL sites/pages as those capable of directly or indirectly impacting the health, happiness, financial stability or safety of readers
3.6. What are some examples of YMYL sites?
Examples include:
E-commerce sites

Information sites;

Legal sites;

The recipe sites ;

Medical sites;

Finance sites;

Etc.
In summary
Working on the expertise, authority and trust of your website will bring you closer to online success: Better positions in Google
To do this, consider working on the main pillars we have developed in this article:
Create informative and detailed expert content ;

Get quality backlinks and work on the structure of your website;

Ensure maximum security and experience for your page visitors;

Etc.
Do you have any other tips for effectively optimizing your EAT? Share it with us in the comments!
See you soon!