Penguin is a Google update that aims to reduce spam and penalize websites that use Black Hat SEO techniques to obtain links and manipulate search engine rankings.
In April 2012, Google initiated the Penguin update with the objective of providing a better user experience by keeping low-quality websites that resort to manipulative practices away from the SERPs.
While this algorithm was initially launched as a separate filter for search results, Google claims that it is now functional in real time
Basically, Penguin is an algorithm that is an integral part of Google's search system To better understand the concept of Google Penguin, I invite you to carefully read this article.
Chapter 1: What is Google Penguin?
To better understand the concept of the Google Penguin algorithm, it is important to go back to the source
1.1. meaning and history of Penguin
Link building has always been an effective SEO strategy. But over time, it has been corrupted by excessive and abusive use by some less scrupulous SEOs
Long before the advent of Google Penguin, the search engine algorithm used inbound links as an important ranking factor in the SERPs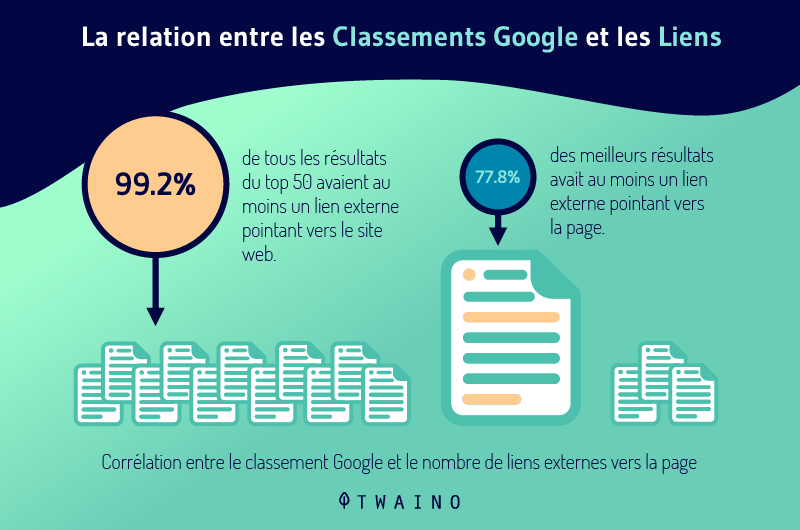 Google assumed that if a page is good enough to make other sites want to link to it, then its content should probably be interesting enough to effectively answer users' searches.
Once some SEOs understood this logic of Google, they had the idea to create and redirect a large number of external links to targeted pages.
The idea is to force the search engine to improve the ranking of these pages in its search results But very quickly, the search engine initiated its Google Penguin algorithm to sanction these fraudulent practices
So in plain English, Penguin is launched to identify and penalize all websites that do not comply with the guidelines recommended by Google to webmasters.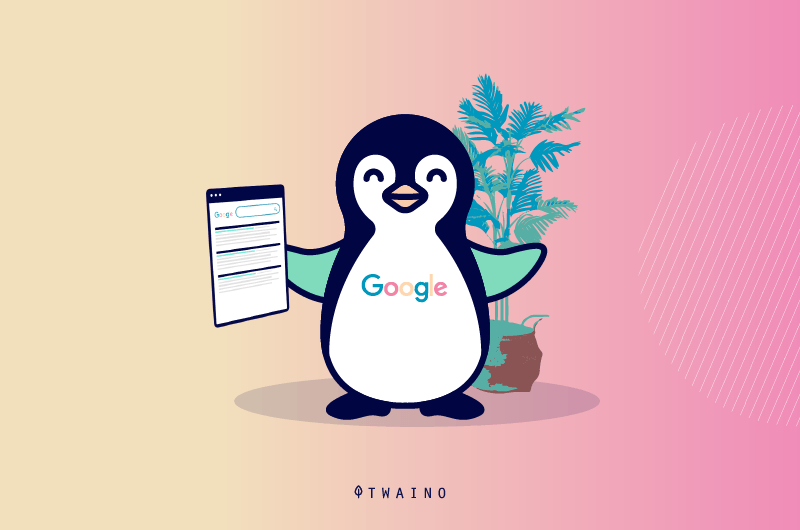 1.2) How does Penguin work?
Speaking of how Google Penguin works, it should be noted that the algorithm first conducts a thorough review of the incoming links to your site
This would mean that this review is about the links that refer you to other sites, i.e. the backlinks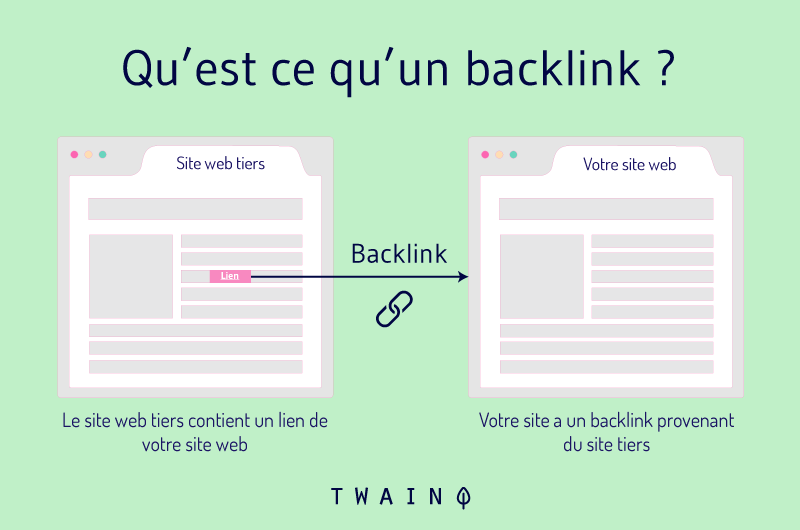 During this examination, Google Penguin takes into account links such as
Backlinks with similar or identical anchor text;

Backlinks from low-quality websites;

Links generated automatically by tools or robots;

Paid or incentivized links,

Etc.
In its control activity, the Penguin algorithm makes sure to identify all types of spammy links that are intentionally redirected to other web pages in an attempt to manipulate the ranking of sites in search results
But beyond links, Google Penguin also extends its control over other elements of SEO that can easily generate spam such as:
Title

Description

Hidden links

Etc.
It is important to note that the Penguin algorithm is only able to penalize individual pages by reducing their traffic rate. So its penalty does not affect the overall indexing of the site.
1.3 Google Penguin and Panda
First, Google Panda was introduced in February 2011 and since then it makes monthly updates. Its main goal is to get rid of any bad content from the SERPs
It basically identifies and removes spam and content considered obsolete or out of context from the SERP. So, although Penguin and Panda are two different algorithms from Google, they both have a common goal of fighting spam
However, there is a small nuance to understand, the main difference between Google Panda and Google Penguin lies in the fact that Panda targets spammy sites while Penguin only deals with bad links and keyword overload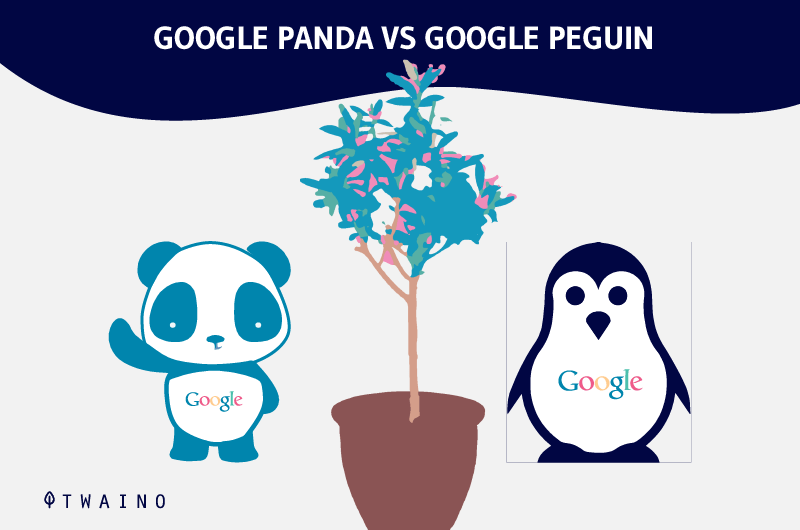 Today, we can say that Google has succeeded in using Penguin and Panda to make webmasters and SEOs prioritize the interests of users instead of only looking for search engine optimization
Webmasters are now forced to create high quality content and to use good SEO strategies since dereferencing or Black Hat SEO strategies are becoming less and less effective.
Chapter 2: What are the impacts of the penguin update?
The introduction of Google Penguin has affected a good number of websites in terms of SEO. But before we discuss the consequences of this change, we will summarize the different updates of the algorithm since its release until today.
2.1. The different Penguin updates
Google did not stop only with the first version of Penguin, the search engine has also made several updates
Google Penguin 1.0 in April 2012

this is the very first version of this algorithm. It mainly targeted links pointing to the homepage, rather than to the inner pages. This not only impacted about 3.1% of all web queries, but also affected the entire web in terms of link building.

Google Penguin 2.0 in May 2013

google Penguin 2.0: This version strengthens version 1.0 a bit more. For example, Penguin can now extend its review beyond the homepage and top-level category pages for link spam

Google Penguin 3.0 in October 2014

: In reality Penguin 3.0 is not a full update, it is a way for Google to update the data of websites after the previous update

This update not only allowed webmasters to recover their backlink profile, but also allowed Google to catch up with those who escaped the 2.0 update or those who continued link manipulations to penalize them
Google Penguin 4.0 in September 2016

: This is the very last Penguin update until today. Penguin is now functional in real time and is an integral part of Google's core algorithm.
2.2. The consequences of the algorithm adjustment for webmasters
The Penguin update has not remained without impact on websites that seem to trivialize Google's webmaster guidelines
In the very first versions, all sites on which Google Penguin identified a bit of spam are automatically deindexed. This would mean that these sites are removed from the search engine's database.
But now with the latest Penguin version, the Penguin filter works on a URL basis. This means that when the filter encounters spam on a site, it can result in a loss of individual rankings for the pages concerned.
It should also be noted that the SEO world has also been greatly affected by this rather lenient change in many ways
SEOs who used to focus most of their efforts on building links and receiving backlinks have noticed that it doesn't work like it used to From now on, to get the benefits of a backlink, the anchor texts must be inserted in a natural way and not mechanically
In addition, it is important to prioritize the quality rather than the quantity of links That is to say that the referring sites must have a relationship with the theme of your site and be related in some way to your sector of activity
Chapter 3: How to avoid the Google Penguin penalty?
It is important to know some steps to follow in your SEO strategies, but since Penguin 4.0 is the latest update of this algorithm, it is also necessary to know its particularities.
Here are some reasons why the 4.0 version of this algorithm is beneficial to any webmaster:
3.1. 3 reasons why Google Penguin 4.0 is beneficial for SEOs
At the end of September, Google made official the latest update of Penguin 4.0 which is real-time functional and more granular than the first versions. This latest version of Penguin favors SEOs who use Google's recommended best practices in many ways
3.1.1. Penguin 4.0 is now an integral part of the Google algorithm
This latest version of this algorithm has filled the gaps and shortcomings of the older versions. This would mean that this time, thanks to Penguin 4.0 Google understands the SEO's intention right away
When you try to change some things on your website, you will notice that the update system now responds very fast than before. You won't have to wait for another Penguin rollout to see your site recovered.
3.1.2. Penguin 4.0 handles spam links better
With version 4.0, Penguin punishes less sites that have a few spam links. Compared to the old measures, we can say that this is a big improvement.
Before, if Google Penguin detects a spam link on your website, instead of penalizing only the page with the spam link, your whole site will be neglected during indexing. But today spam links result in a penalty only on the page concerned.
This means that SEOs and marketers can spend more time creating quality content and less time trying to defend their site against spam link attacks.
3.1.3. Penguin 4.0 fights Black Hat SEO
It was really possible that some companies were using Negative SEO techniques to sabotage the SEO efforts of their competitors
But since Penguin no longer demotes the entire site, this practice is now irrelevant But it must be said that the fact that Penguin now updates in real time gives SEOs the opportunity to test several Black Hat practices to see which ones the search engine can detect or not
However, the algorithm is becoming more and more sophisticated, so companies should focus on building their own sites, rather than attacking their competitors.
3.2. how to avoid the Penguin penalty?
A great way to pass Google Penguin checks is to test the links that already exist on your pages and evaluate whether they meet the standards required by Google, otherwise you replace them or remove them altogether.
It is also a very good idea to focus on the graphic aspect and the user-friendliness of your web pages, in order to have an easily accessible and very intuitive site. This makes navigation more stimulating for users
To be visible, a good site should be enriched with photos and videos to brighten up the published content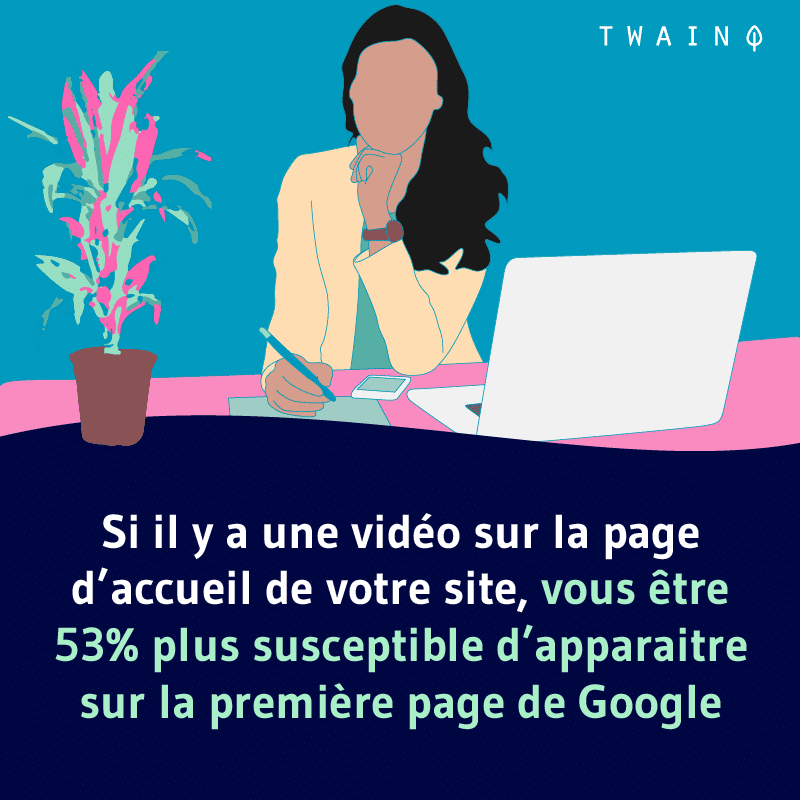 Let's also add that Google Penguin does not only intervene on spam links, but also on content duplication
Indeed, the algorithm is able to recognize an original text and punish all other sites that have stolen this content. It is therefore important to check if you have not unknowingly copied content from a third party site or even if you do not have duplicate pages on your site
In any case, to check if your page has been affected by a Google Penguin penalty, you can use Google Analyticthe software that allows you to monitor visits to your site
If it turns out that your visits have dropped sharply in an unusual way, it is possible that you have probably been hit by a Google Penguin penalty.
Conclusion
Google is constantly looking for ways to best serve its users. And in this quest to put the satisfaction and interest of the Internet user first, the Penguin program is undoubtedly one of the most important algorithms created by Google
We can appreciate the performance of this algorithm when we notice that the search results that Google offers are becoming more relevant and that the bad fraudulent practices of the past are almost irrelevant today
I hope this article has helped you understand the term Google Penguin and how this Google algorithm works
If you enjoyed this article or have any other questions, please ask me in comments, it will be a great pleasure to answer you.
Thanks and see you soon!