Internal links are hyperlinks that point to another page on the same website. In simple terms, they connect pages on the same website and share the same source domain. Users and search engines use these links to find content on that website. They also allow users to navigate the site to find the page that deals with the content they want. As for search engines, they allow them to better understand the architecture of a website in order to index it.
The dynamism of the web leads webmasters to work daily to obtain and maintain a good ranking in search results.
To achieve this, they must show the search engines the credibility of their pages and the value of these. Fortunately, there are effective ways to achieve this.
Among these means, we have the insertion of internal links in the web pages. Google considers this practice as effective in the ranking of websites.
In this article, we will elucidate the concept of internal link and the different ways to use it to obtain a better ranking in search results.
Chapter 1: What is the internal link and what are its strategic roles in SEO?
The concept of internal linking can be ambiguous, but it is still easy to understand. In this chapter, we discuss the concept of internal link and its roles in the SEO of web pages.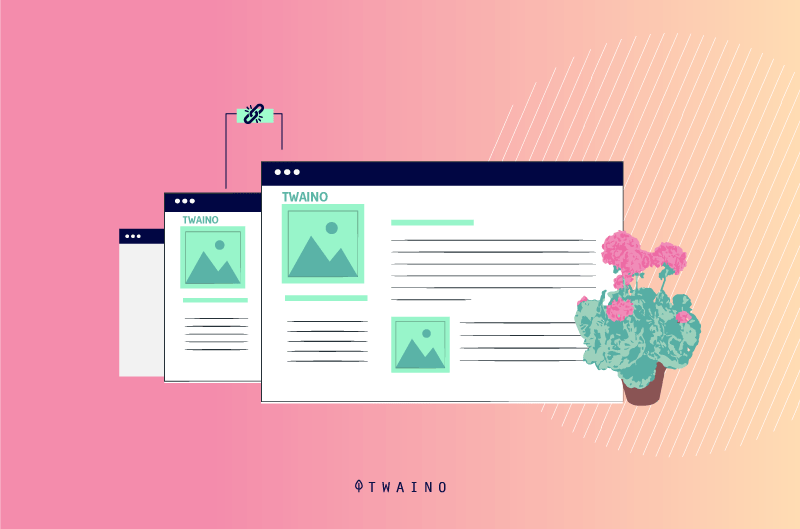 1.1.
What are internal links?
To understand internal links, let's first look at external links called "backlink"
The backlinks are links that refer readers to another site that we consider relevant or trustworthy and that demonstrates its expertise in a given subject.
Internal links, on the other hand, give us the opportunity to send our readers from one page to another on the same website
They share the same domain as the site and allow us to link pages together.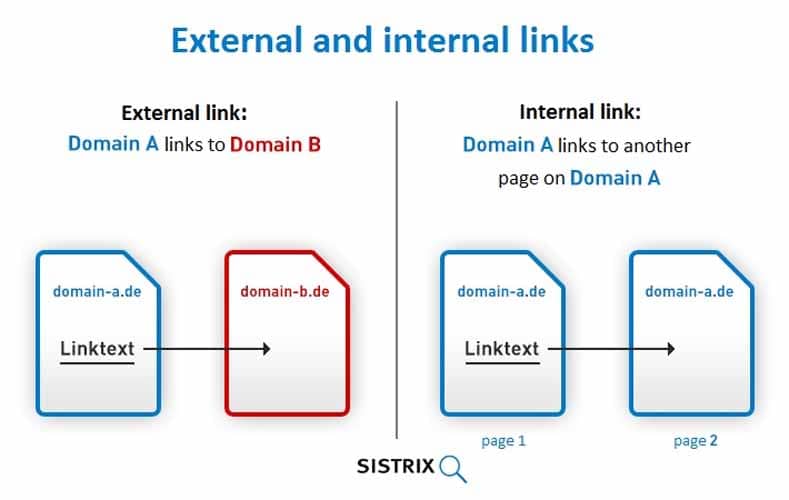 Source sistrix
They also allow our readers to discover complementary pages to the subject we are dealing with. Thus, they make our websites pleasant to navigate in the eyes of visitors.
To access a link, we can set it with the attributes "rel" and "target" to tell browsers whether the page should open in a new tab or overwrite the old page.
In principle, internal links improve the positioning of our site in search engines when used correctly.
1.2.
How to use internal links correctly?
To have an impact on our website, internal links must be recognized by search engines. But Google does not recognize all internal link writings in programs.
1.2.1.
The right format of internal links
Good internal links are accompanied by an attribute to indicate to search engines that it is a link between two pages. In HTML, they are written like the image below.

The most important attribute is the " href" attribute, which indicates the destination of the link and is the one that search engines take into account. the "link text" attribute is the clickable part called "anchor" by visitors that links to the specified URL.
1.2.2.
Low quality internal links
Low quality links are those links that will have no impact on the ranking of your site by search engines. These are broken links and links contained in forms.
Links embedded in Flash applets, java and other plug-ins are often not accessible to crawlers
Also, when a web page is restricted with the Meta Robots tag and the robots.txt file, internal links pointing to them are not useful.
Indeed, spiders explore about 150 links per page. While some pages can have hundreds of links. An internal link on that page may be useless or ineffective if it is one of the links ignored by the bots
1.3.
What are the factors that influence the value of a link?
1.3.1.
Nofollow links
There are probably links on your page that do not impact the SEO on your website. It is for example a connection link for your visitors.
This link also shares the authority of the homepage, while the login page for your customers does not need to appear in the search results.
To avoid wasting your main page's authority on unimportant links, you should give them the Nofollow tag
This tag urges search engines not to follow links that you do not consider important.
This way, you can focus the authority of your main page on content that is of great use. Here is an example of a tag with Nofollow :

By adding the rel="nofollow" attribute, we are signaling to search engines that we don't want them to consider the value of that link.
1.4.
Internal links: What are their roles in the referencing of a website?
These links that we use to link our web pages together are still beneficial for these pages in different ways.
1.4.1.
Internal links allow search engines to understand the structure of a website
A good structure of internal links allows search engines to easily find and index the pages of a website. Indeed, internal links allow search engines to identify the flow of a website.
They use these links to determine the context of a website and rank it accordingly. Google gives us explanations about this in these terms:
"Some pages are known because Google has crawled them before. Other pages are discovered when Google follows a link from a known page to a new page".
The use of internal links is an effective way for Google to discover relevant content on a site often. They make it easier to find web pages, especially pages buried in the structure of your site.
These are the pages that are deeply buried in your website's architecture. In addition, internal links help demonstrate the contextual relationship between pages on a website.
In order to index a page, search engines need to understand the page and have access to the link structure to crawl
This is a structure that helps crawlers navigate the paths of a website. This allows them to find all the pages of a website.
1.3.2.
Internal links distribute authority between pages
A good internal linking strategy helps to distribute authority among the pages of a site. The authority of the page is indeed an indicator of the ability of a page to rank. It is the value that search engines assign to a page, domain or link.
Each link on a page receives a portion of the page's authority. Let's say that the home page of your website has the highest authority. This authority will be shared among all the links (category) that are on your home page.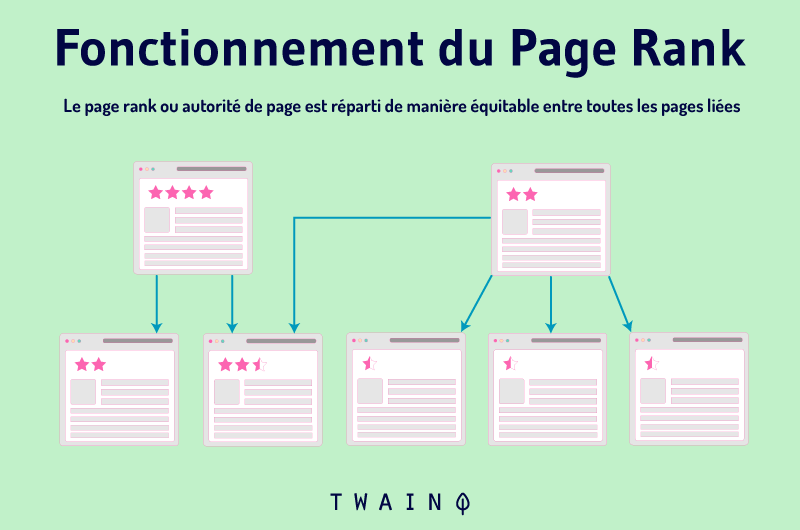 The authority passed on to the next page (subcategory) will be divided among the links that are on that page, and so on
As a result, the latest articles on your website will have high authority when they are accessible from the home page and not only in the subcategories.
1.3.3.
Internal links help users navigate between pages to find what they are looking for
The use of internal links is also a great way to improve the user experience. They help users of a website to find more interesting content.
They guide users to a specific page in your website to make a purchase or to learn more about a topic.
Users navigate easily through your website thanks to internal links. This improves the overall search performance of a website and increases the average visit time.
Chapter 2: How to Create and Use Internal Links
Creating internal links is easy when you already know which ones are valid. In this chapter, you will learn how to create them and how to use them effectively.
2.1.
How to create internal links
2.1.1
Links that affect search engine rankings
You need to determine which of your content is the most important or authoritative. This content is the center of your business. It is often the home page and sometimes blog posts.
Linking from this page to other pages will allow those pages to share the authority and SEO value of the high authority page. As a result, these pages could get higher rankings in search results.
Here are some steps to follow to find the two types of pages between which you can create internal links.
2.1.1.1.
Find the pages that have more authority and less authority
There are tools available online to evaluate the authority of your pages. Among these tools, Moz is a tool designed to measure the authority of domains, pages and links. It shows the pages of your website and their authorities.
Insert the domain of your site in the search bar and click on Analyze.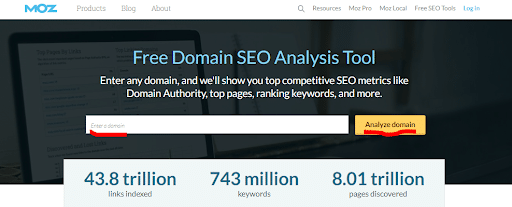 Moz then shows the authority of your pages like here.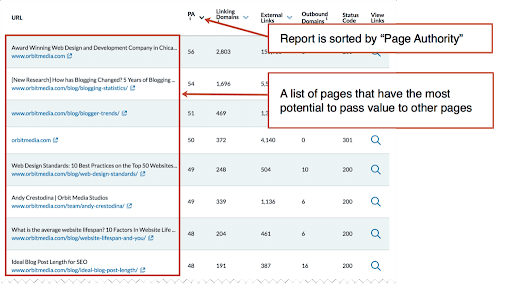 Source orbitmedia
2.1.1.2. Find the highest ranked page
There are several ways to identify which of your pages is the best ranked in the search results. But Google Console Search seems to be the easiest way to do it. Log in to Google Console Search and enter the performance tab to see the position of your web pages.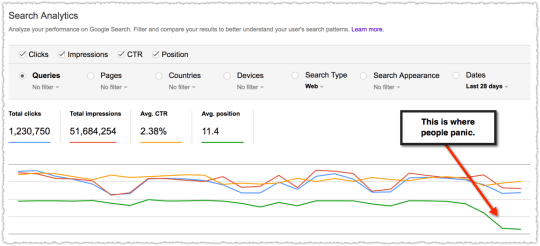 Source blindfiveyearold
2.1.1.3.
Linking pages
Finally add the link (of the lowest ranked page you want to improve the ranking of) in the body text of the high authority page and the highest ranked page.
2.1.2
Links that guide visitors to high converting pages
Some pages on your website attract a lot of visitors. Usually, this is because they are already well referenced or are shared a lot by your visitors. These pages are the assets of your traffic.
On the other hand, there are other pages that encourage many visitors to take action. These pages are your conversion assets. You can link the traffic assets to the conversion assets to make a big impact on your marketing.
2.1.2.1.
Find the page that attracts the most traffic
Google Analytics allows you to perform an SEO analysis and identify which of your pages attracts the most visitors. Just log in to the tool to start the analysis.

However, pay attention to the pages that got traffic peaks thanks to an advertisement or an e-mailing campaign. In these cases, these are non-repeating events and will not be retained.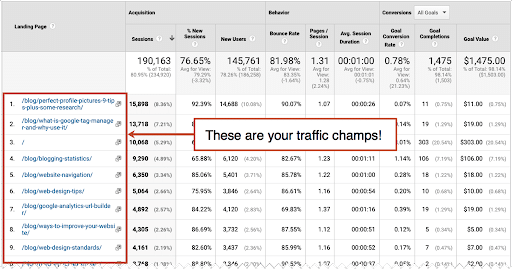 Source orbitmedia
2.1.2.2.
Find the page that inspires the most action
This is about finding the page that gets the best conversion rate on your website. You can always use Google Analytics.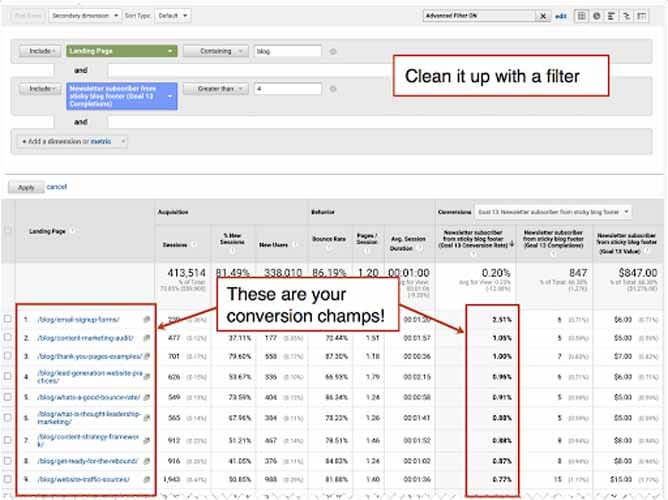 Source orbitmedia
2.1.2.3.
Linking the high traffic page to the high conversion page.
Finally, add the internal link (from the high converting page) into the body text of the high traffic page. This way, your email list will grow as visitors click on the link.
2.2.
Adding internal links to your web pages
2.2.1
Anchoring
An anchor text is the visible text that readers can click on. It differs from the general text by its color and can sometimes be underlined. It informs the readers about what they will see when they follow the link.
When this text is well written, your readers will not hesitate to click on it. As far as search engines are concerned, they give them a context and thus facilitate understanding.
So you need to associate with every internal link you add to an article an anchor text and this is indeed John Muller from Google who suggests it.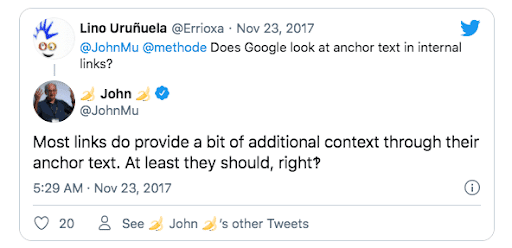 Source: orbitmedia
So remember to write great anchor text for your users. This way, they will know that the link is inserted for them to understand more.
2.2.2
Inserting an internal link in your web page
They are inserted in the program of your website or in your WordPress site.
2.2.2.1.
In HTML
You just need to find the ideal location and customize the following tag:

2.2.2.2.
WordPress
Inserting internal link in your WordPress page is done quickly using the combination of "Control" and "K" keys on your computer
Simply select the anchor text and perform the action. A window will open and you will simply paste the address of your link into it.
You can also use a program designed to insert links in WordPresse pages such as Link Whisper.
After launching this software, it makes a report of your WordPress articles and links
It also suggests you the articles in which to insert links and the anchor texts to put. Just choose an article and click on "add".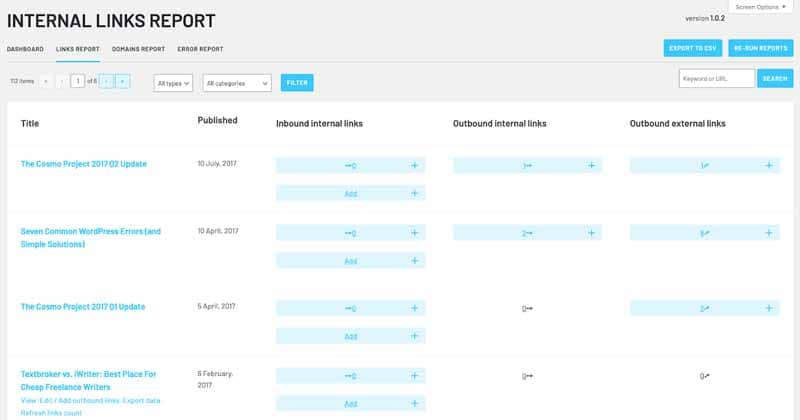 Source dominiquej
But this is an automated solution that I don't use, since I prefer to manually evaluate the relevance of adding a link or not at such or such place.
2.3.
Tools for checking internal links
It is essential to check the internal links you have inserted in your web pages. This allows you to identify broken internal links and then correct them
2.3.1 Google Console Search
Google Console Search is a service that Google provides free of charge to creators of web content to check their ranking in search results
This tool is particularly suitable for displaying all your internal links

Source linkresearchtools
It also reports on which pages on your site have the most internal links

Source : linkresearchtools linkresearchtools
This tool is particularly simple to identify your internal links. You just have to insert in the search bar the address of your site.

Then the tool shows you all your internal links and you can follow them with the "follow" buttons.

This tool allows you to check especially the broken links in all the pages of your website. Simply paste the address of your website in the search bar reserved for this purpose.

The checker then presents all the link breaks in your website.

2.3.4. S
creaming Frog SEO
Screaming Frog SEO is a software that will allow you to audit your website to identify the paths through which Googlebots will explore your website
It behaves like Google's spiders and shows you the paths that connect your web pages.
Basically, it is the link structure of your pages. This will show you the paths that lead to your pages, including the longest and shortest ones.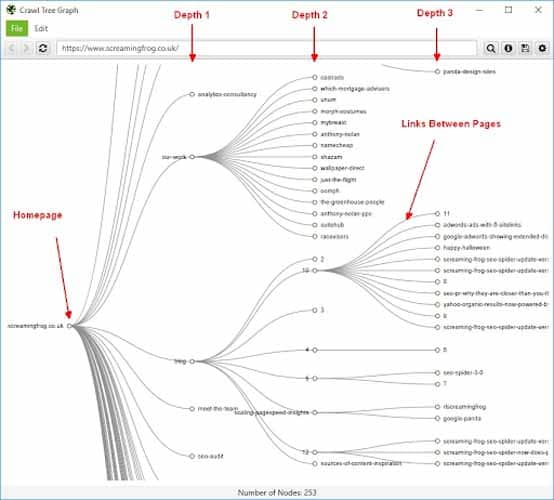 Source screamingfrog
2.4.
Correcting link breaks
Internal link breaks are particularly easy to fix once they are identified by the tools. You need to diagnose the problem and see if you have made any changes or moved the linked pages.
To better correct the problem of broken internal links, we recommend that you simply replace them with new links with the same values and authorities. This way, you can be sure that your internal links are correctly inserted this time.
Summary
It should be remembered that internal links are essential for the ranking of a website in search results. Thanks to this article, you now know that only internal links link your content together.
So now you can show search engines and your users which of your articles is most valuable or informative. If you have followed this article well, do not hesitate to insert internal links in your articles.
This way, you will be able to build a solid internal linking strategy. This will allow you to give your website a well hierarchical structure and very understandable to search engines.
In addition, you will intelligently create strategic internal links between your "power pages" and those that need SEO help. This procedure can increase the size of your customer base and thus your sales.
At the end of this article, I want to know if you have identified with one of the tools, the page of your website that has the most authority.