A backlink "Return link" is a link placed on a page of a Web site A to redirect to a page ofa W eb siteIt B.is considered as a backlink or return link by the site Web B and as an external link byWeb site A.
Having andmaintaining a good positioning in the SERPS is the priority of entrepreneurs. After all, if you're not at the top, you're not getting the attention of your target audience.
Fortunately, there are several factors that can be used to improve website SEO.
One of them and which is considered by Google to be among the three most important ranking factors are : Les backlinks.
If you have never heard of it or if you still have many questions about it, this article will allow you tohave the adequate answers.
So read on!
Chapter 1: What is the backlink: Concept, types and strategic role in SEO?
1.1. What is a backlink ?
Before approaching the notion of backlink in the general sense, it is important to draw your attention in particular to internal and external links.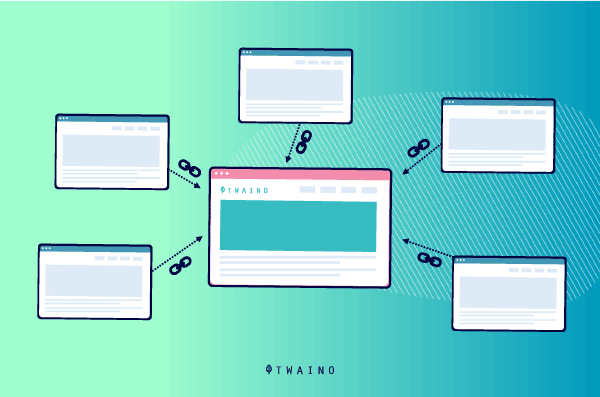 With internal links, you allow people reading your article to access additional pages on the subject you are discussing. This way, you optimize their experience and increase the duration of their visit to your site.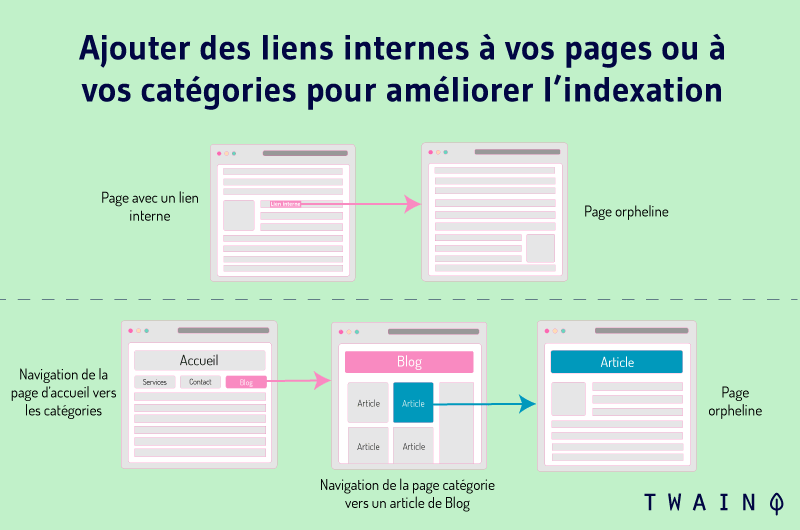 There is also the possibility of creating links to other sites and it is in particular at this stage that we speak of external links. This usually happens when a topic hasn't been fully covered on the site.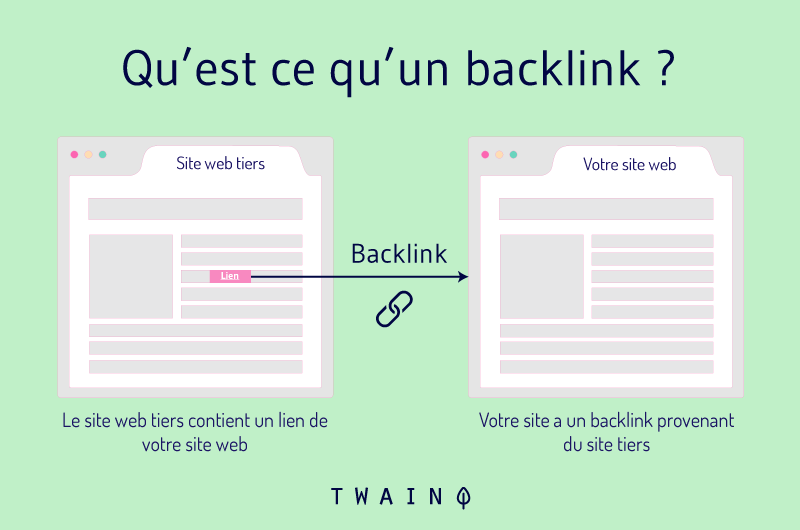 In this case, external links are added to direct users to domains to which you do trust and who are leaders on the subject matter.
This article you are reading now is an example. Throughout the text, I will put several links to other websites!
For me, it will be external links, but backlinks or backlinks for these websites.
When websites link to your website, they are letting visitors know that you are a reference on a particular topic.
This is why backlinks are seen as votes of trust given by other sites through their content.
Theyare generally composed of two elements:
Anchor text: This is the word which is generally underlined in blue (on most sites) and which is clickable:
URL: This is the address of the landing page which is displayed in the HTML encoding of the page.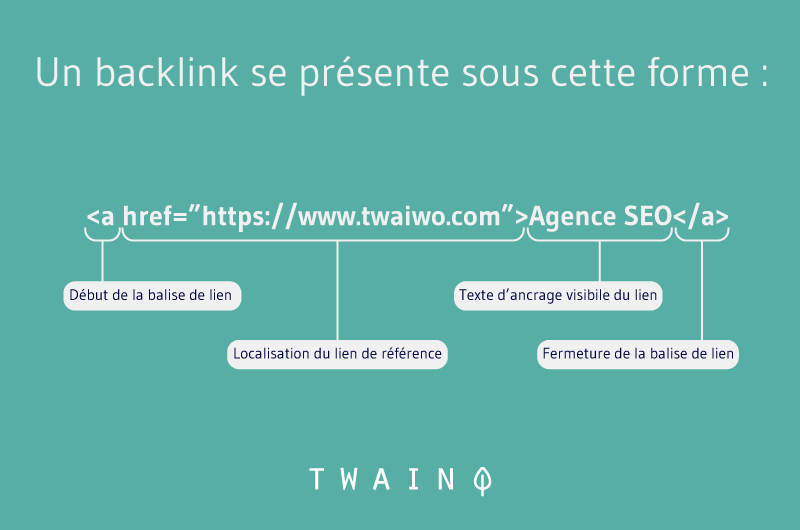 There are additional parameters, such as " rel " and " target " which indicate whether the link must be opened in a new tab, in a new page or overwrite the opened page :
In general, the correct of backlinks is important forinbound marketing and SEO, as it helps to ensure good positioning in search engines and increase your website traffic.
In the next section, we will see the main factors that affect (positively or negatively) the value of a link.
1.2. What are the factors that affect the value of a link?
There are a variety of factors that value some backlinks more than others. Similarly, there are also some that make a backlink very bad for SEO.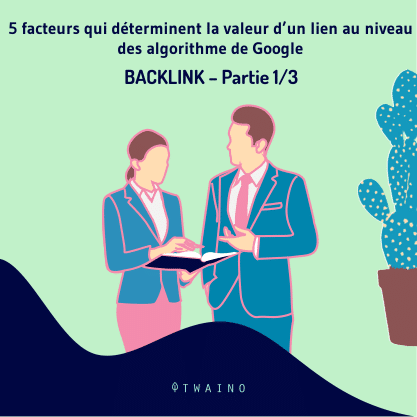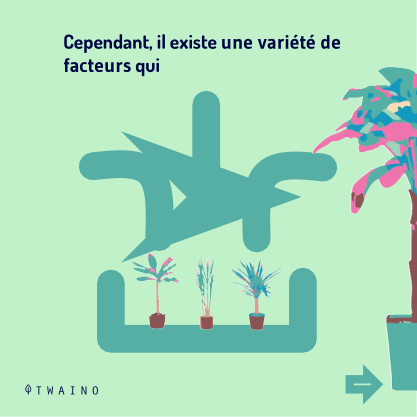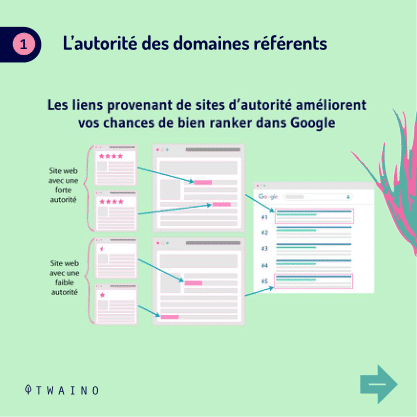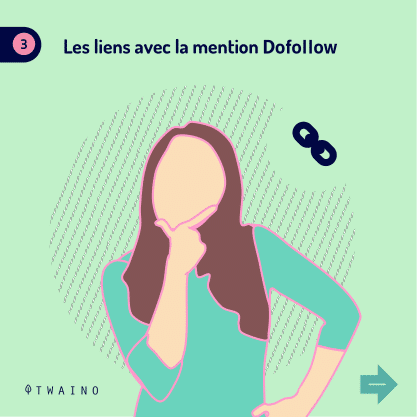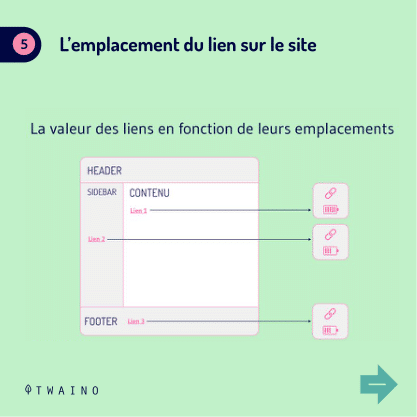 The 3 main factors that affect the value of a backlink are:
1.2.1. The Authority of the Linked Site
The most valuable types of backlinks come from high authority websites. Links from these popular sites will send more positive signals to search engines than links from low quality and lesser known sites.
To determine the authority of a site (and the value of a link), you can use the Alexa Rank.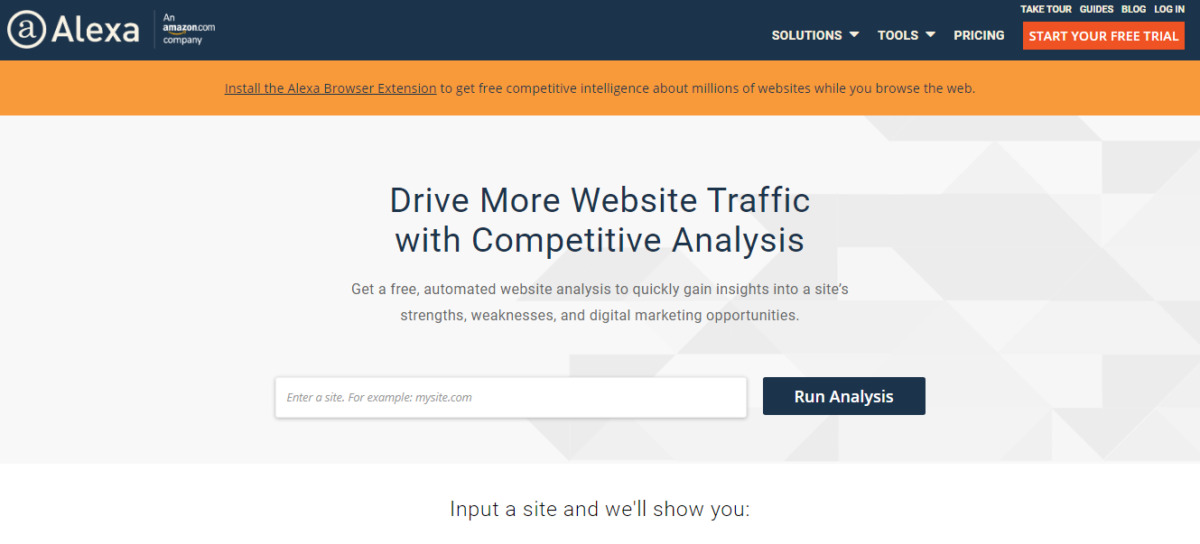 The higher the Alexa rank of the linking site (the downward curve) , the better the link for SEO.
You can also use Mozbar to directly check the domain authority (DA) of websites: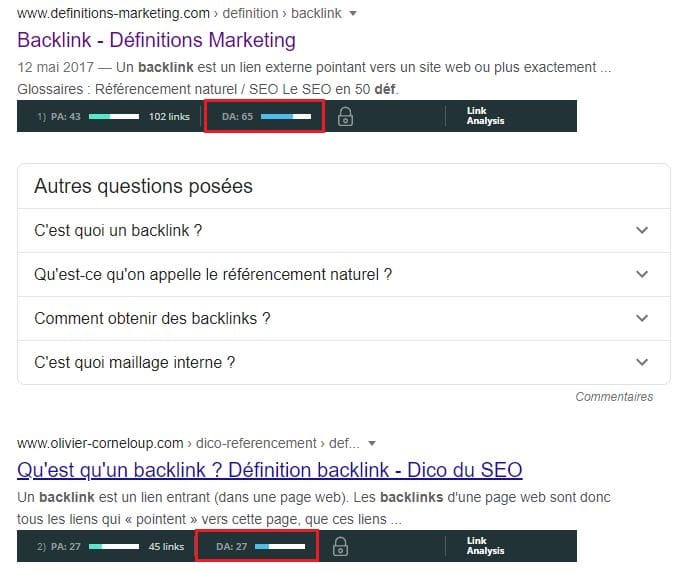 &

1.2.2. Dofollow & Nofollow
When a publisher adds a link to a website, they can use the HTML code to define the link as Dofollow (to follow) or Nofollow (not to follow).
The first mention to tell search engines to take links into account and consider their SEO value.
The second mention tells search engines to ignore the links and give them less SEO value.
1.2.2.1. Dofollow
links Dofollow links are mentions that pass authority from one page to another.
Say you talk about technology on your blog and a big site in your niche adds a link to your page.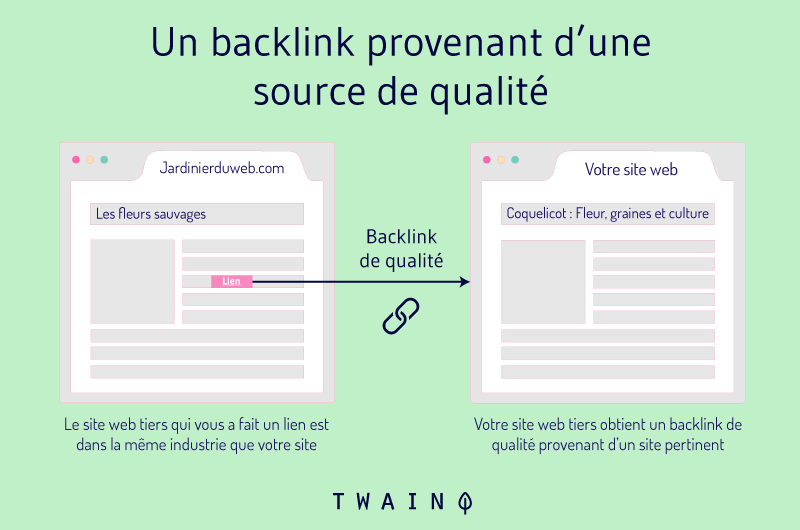 This not only reinforces the relevance of your content, but also increases your image as a reference on this subject.
It's the same when you add Dofollow links to your own website. By directing users to pages that you deem relevant, you also reinforce the importance and credibility of these sites.
In short, the Dofollow link shows users that you trust the landing page of this link. This increases traffic and sends a positive message to Google, which realizes the value of suggested pages.
However, if your external links with the Dofollow mention redirect users to untrustworthy sites, this will have an impact on your reputation. It's the same when you receive links from suspicious sources.Here is an example of a Dofollow link which is simply the normal link:
1.2.2.2.Links NoFollow
Unlike Dofollow, links identified as NoFollow do not pass authority between pages. Adding this tag to a link, for example, indicates to Google that you are not responsible for the reliability of the site in question.
That is, you tell Google not to associate it with your website: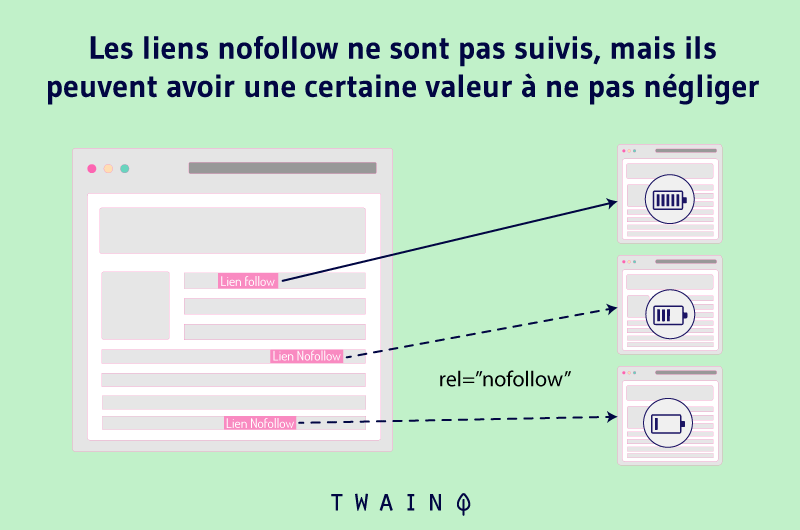 Here are some cases in which the Nofollow tag can be added to external links:
Links present in comments : A concrete use case for this attribute is to prevent links added in comments by visitors from being considered by Google ;
Exchange links for money : When you put an external link on your site to have been paid, it is formally recommended to add the Nofollow attribute to this link;
Product exchanges for a link : If you receive a product to test in exchange for a link to the site of the author of the product, this tag must be integrated on this link, because you are not yet sure of its reliability ;
Link for link exchanges: Also recommended when exchanging links with another website;
Guest Posts with Too Much Anchor Text : Guest posts are generally fine, but in case the post contains an excessive number of Dofollow links to the author's website, you should use this Nofollow tag.
Generally, this tag is used when you create an external link (ie to another site) for a non-organic purpose. Understanding this term is important if you don't want to be penalized by Google.
However, Nofollow links to high authority sites are more valuable than those linking to smaller sites.
In some cases, a backlink with the Nofollow tag can also generate traffic for your website.
To know if a link is to be followed (Dofollow) or not (Nofollow), you can use the NoFollow Simple Chrome to easily check the link code.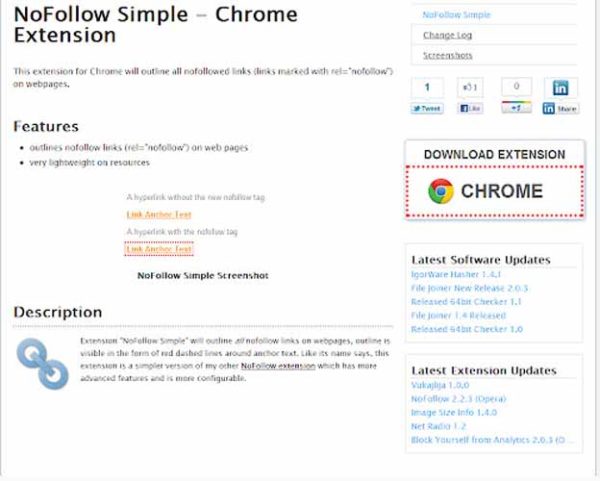 1.2.3. Location of the link on the site
Thelocation of the link on the site also has huge influences on its value. Web pages come in sections and the value of a link can be affected by the section in which it appears.
The most valuable links are those placed in the body of a site's content.
Links may not be given the same value by search engines when they appear in:
The header;
The footer;
The sidebar of the page.
This is an important factor to keep in mind when looking to build high quality backlinks. Focus on creating links that will be included primarily in the body content of the site.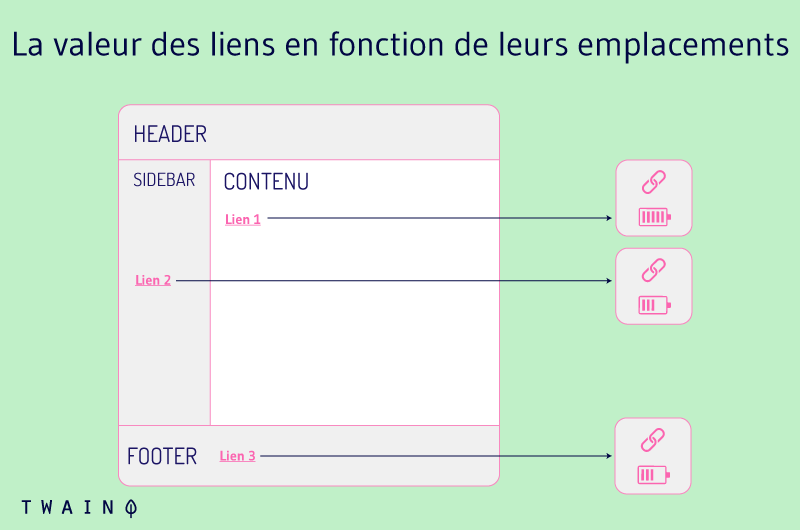 Now that you know what makes backlinks valuable, let's take a look at the types of backlinks that influence a site's SEO.
1.3. The different types of backlinks
Depending on their type, backlinks have different levels of influence on search engine rankings. There are therefore good ones and bad ones that it is important to distinguish.
1.3.1. Good backlink
A good backlink is a link that positively influences the ranking of a page within search engines.
It is recognized when it:
Comes from a verified, high-quality website;
Does not have the Nofollow attribute attached to link properties;
Comes from a website that is trusted by Google and has high domain authority.
1.3.2. Bad backlink
A bad backlink has the following characteristics:
Comes from a low quality website with low domain authority and no trust from Google (spam sites, porn sites, etc.);
Comes from a website with little or no original content.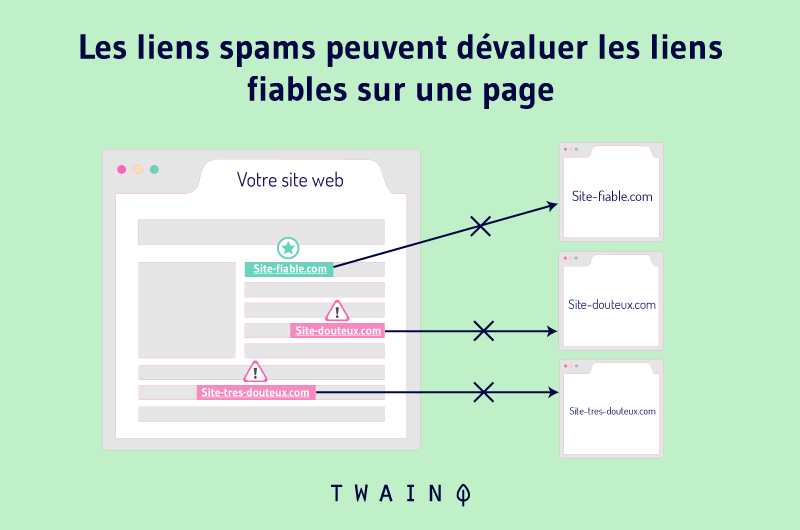 A site with a lot of bad backlinks can be penalized by Google. Indeed, because of their linking with unreliable sites, these backlinks damage the ranking strategies of a blog or a website.
When engaging in link building, avoid building these types of backlinks.
Now you know what a backlink is (good and bad) and the factors that make them valuable. Now let's move on to their roles in SEO for a site.
1.4. What roles dobacklinks in a website's SEO?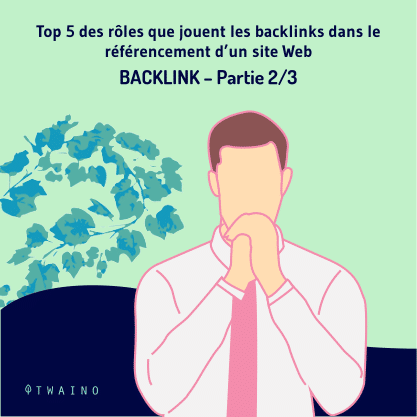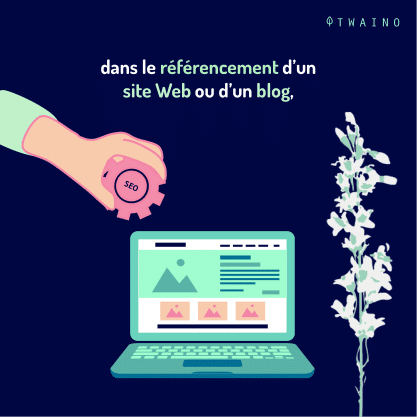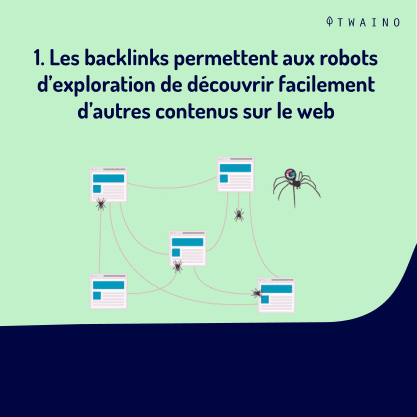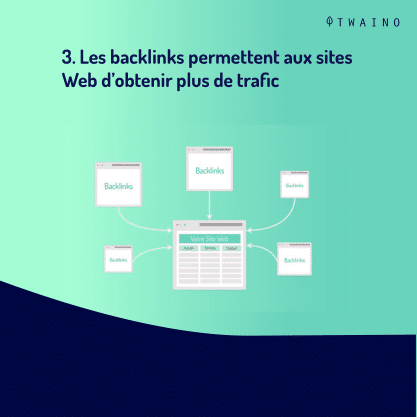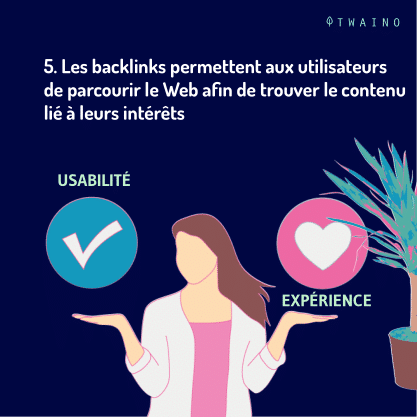 Backlinks play several roles in the SEO of a website or blog, the main ones being:
Allowusers to browse the web in order to find content related to their interests;
Allow Internet users to interpret the authority of sites and content;
Allowsearch engines to view and index content for search results;
Allowsearch engines to interpret the authority of sites and content;
Allowwebsites to get more traffic.
Let's get to the details:
1.4.1. Backlinks allow users to browse the web in order to find content related to their interests
The main function backlinks of backlinks is to improve the user experience.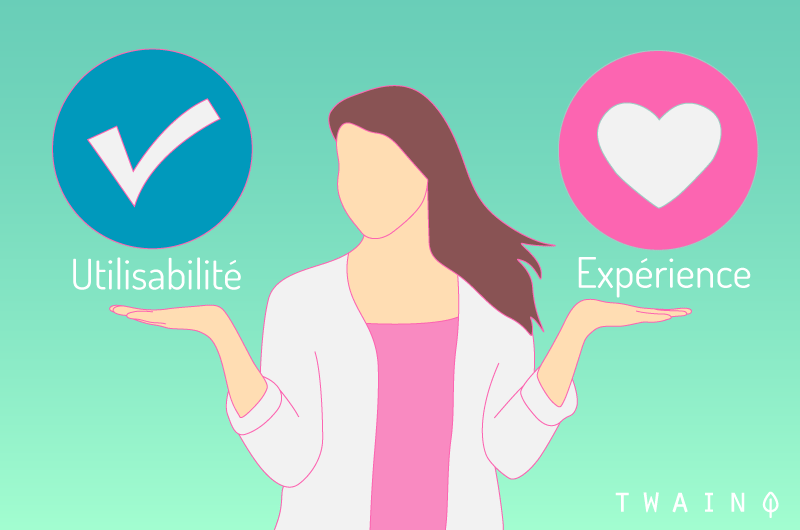 They show users where they can find content that better explains certain topics and terms that have been covered in your text.
Consider the following example:
You have a blog aimed at female audiences and at some point you created an article about the economy. But .When writing the content (on the economy), it is very likely that you will not be able to detail the whole subject as it should
Whatyou are going to do is simply indicateexcellent content that falls under the financial authority of women (always in thecontext of economics).
This way you are redirecting interested users to a destination where they can find more information to supplement what you have already covered in your text.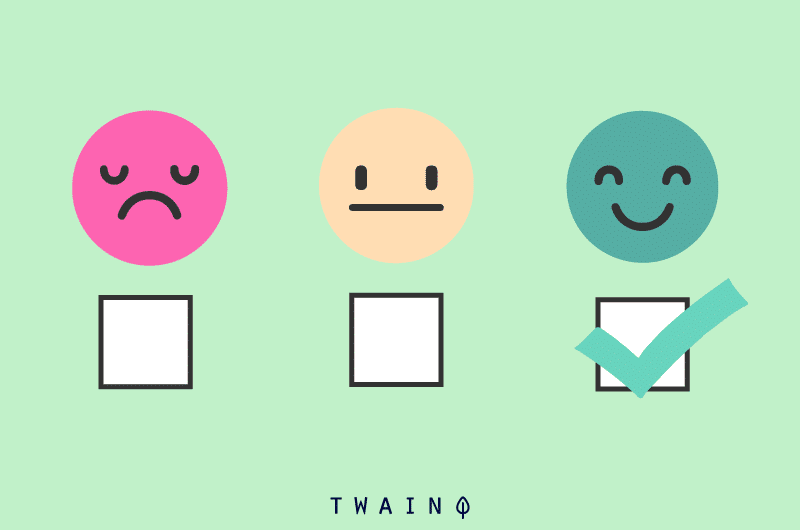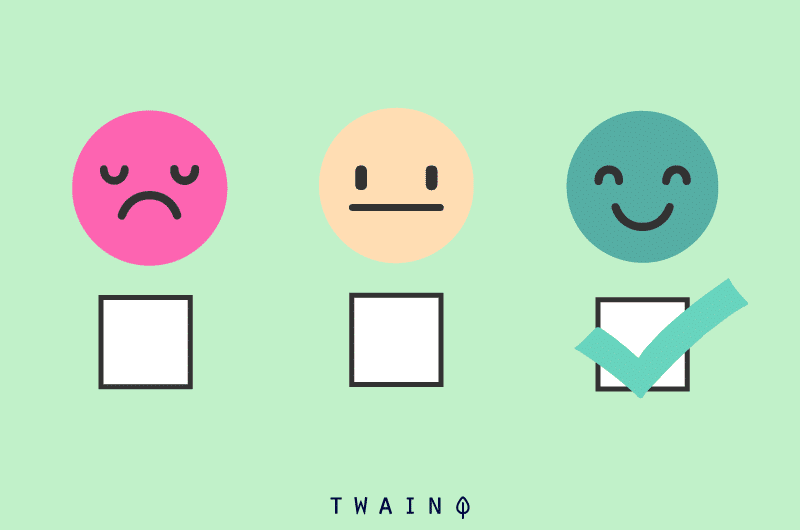 Although most of the time it will be content, backlinks are created to a variety of web pages:
Landing Page;
Tools ;
Static pages;
Etc.
The important thing is to choose reliable sites, which can bring added value to your audience.
It is true that backlinks are used to provide a good user experience, but we must not forget their importance in SEO strategies.
1.4.2_.Backlinks allow search engines to see and index your content for search results
With over 80,000 searches per second, Google is by far the number one search engine in the world. According to this search engine, backlinks are one of the factors ranking in its algorithms.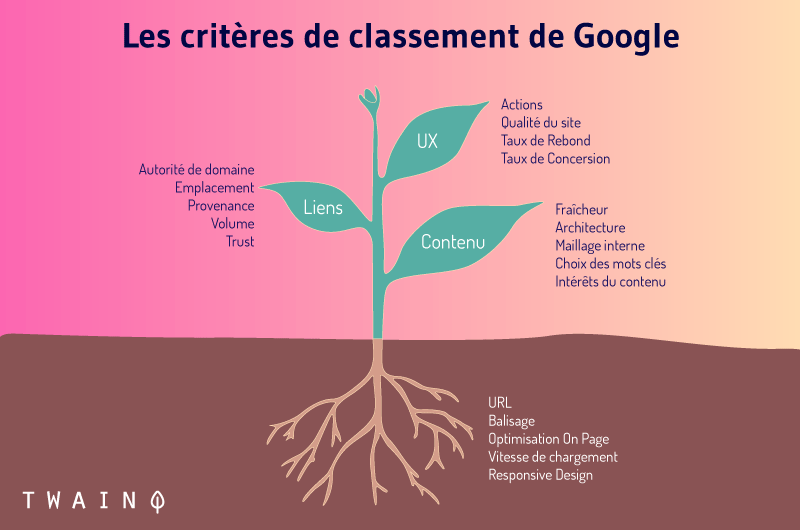 Indeed, the links tell the crawlers spiders( Web) that there are more pages to find via the backlinks that exist.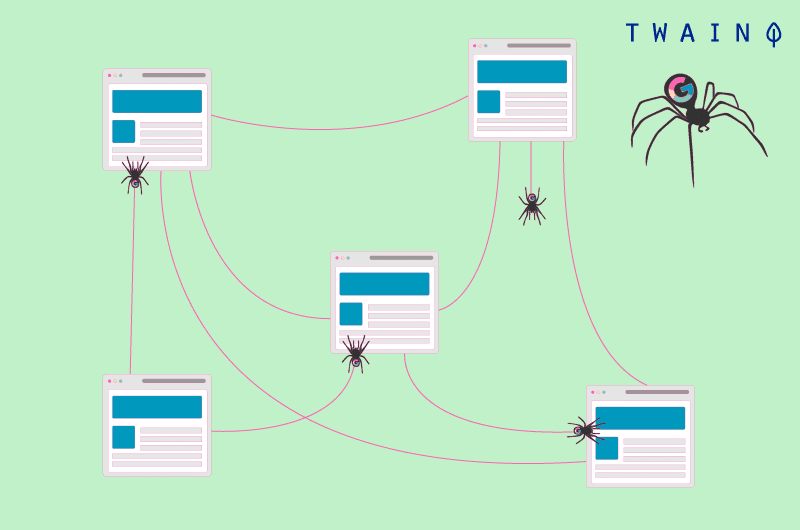 Suppose you have a brand new website with zero backlinks and thatis also not submitted to Google. The probability of it being found is very low.
However, when someone creates a backlink to your site, the crawler will:
Crawl that link;
To discover your site;
Classify your newly created content.
Therefore, when your website or blog appears frequently on other trusted sites in your niche, search engines recognize the relevance of your page.
This is essential in SEO for your website and in attracting organic traffic. In general, remember that having good backlinks means giving positive signals from you to Google.
1.4.3_.Backlinks allow search engines to interpret the authority of sites and content
Thanks to backlinks, search engine algorithms, such as Google, identify the sites that have the greatest authority on the net. Theauthority is nevertheless determined by various factors in Google's algorithm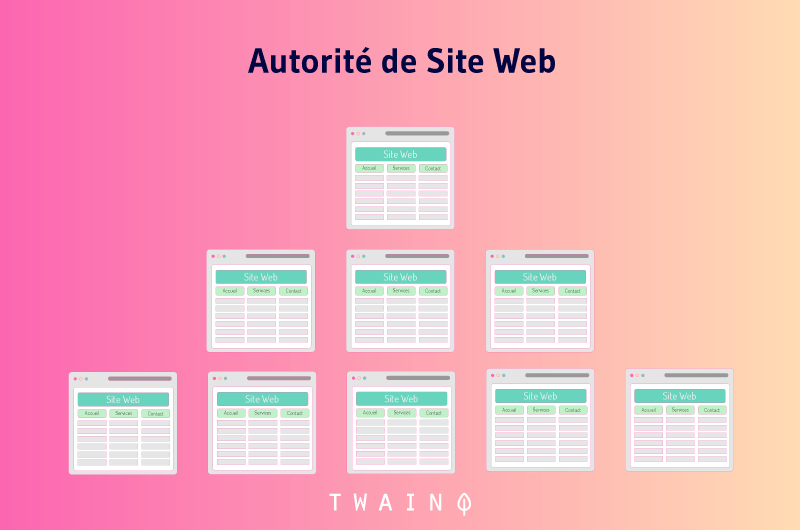 Among these factors are:
The quality and similarity of the domains that link the pages of the site website;
The amount of backlink (The number of times the site is linked by other domains).
Let's go to the details:
1.4.3.1. The quality and similarity of the domains linking to the pagessite's
Plus the authority of the redirecting users , the better the quality of the backlink for the receiving site.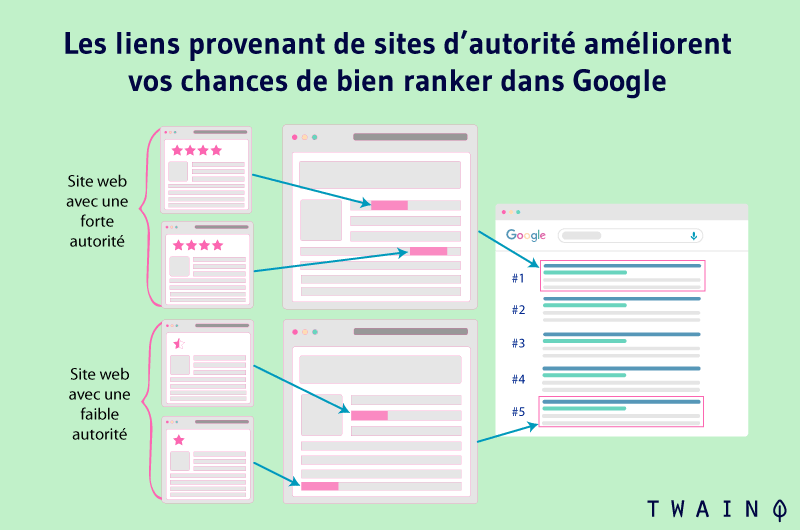 But for a link be considered of good quality, the website in which it is inserted and the landing page must have complementary.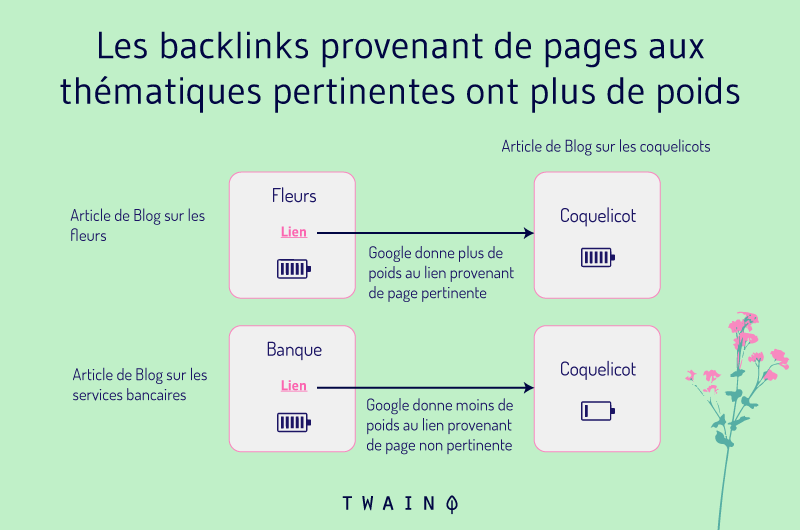 _ which discusses topics on how to apply makeup may link to a website for the sale of makeup.
1.4.3.2_.The quantity and diversity of backlinks
factor of quality backlinks is very important, but I cannot fail to mention the requirement of quantity. Each backlink is a sort of vote of confidence.
The more votes of confidence from highly reputable sites, the greater the chance that your pages will earn better positions in the SERPs .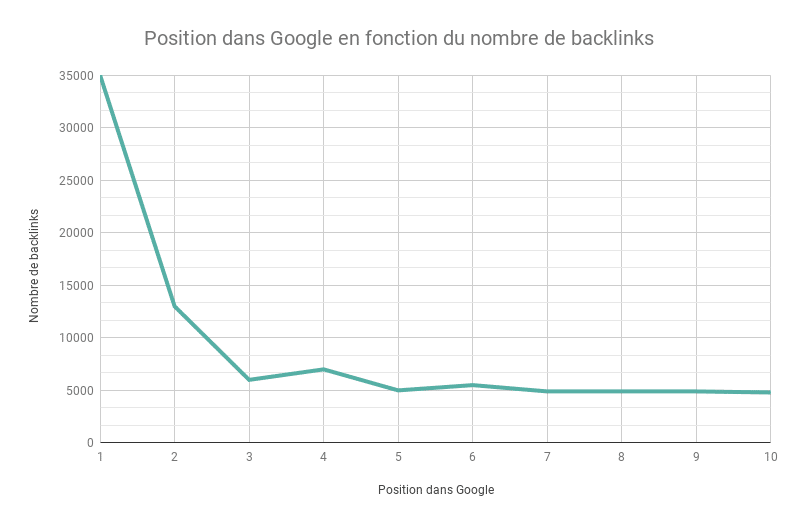 In addition to the amount of backlinks your site can generate, it is also important toreceive links that come from different sources.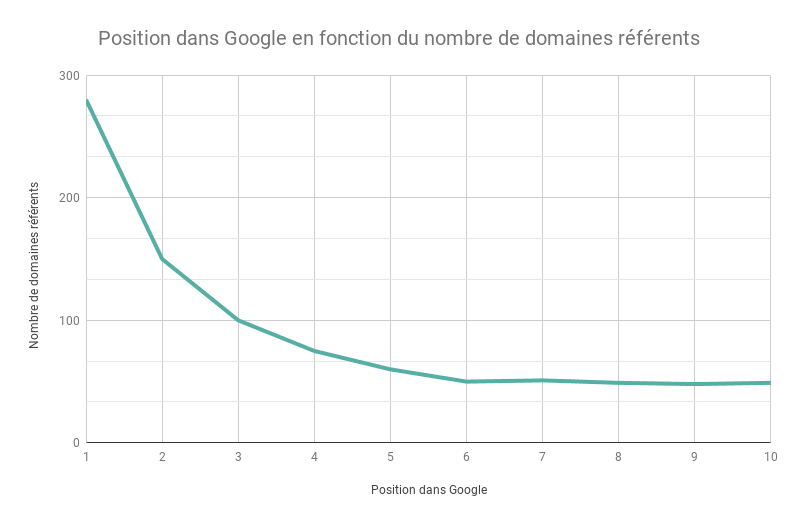 Simply put, the more different sites link to your pages, the better your ranking in the SERPs.
To be clearer, imagine the following: It is better to have 60 people speak well of you once, than to have one person speak well of you 60 times.
the Diversity authority of a website, but also that of a person.
Thanks to these factors listed above, search engines can more easily define the authority of a website.
1.4.4_.allow Internet users to interpret the authority ofa site andOne content
Backlinksof the main ways to become a reference is touse backlinks. These allow you to develop authority not only with search engines (noted above), but also withInternet users.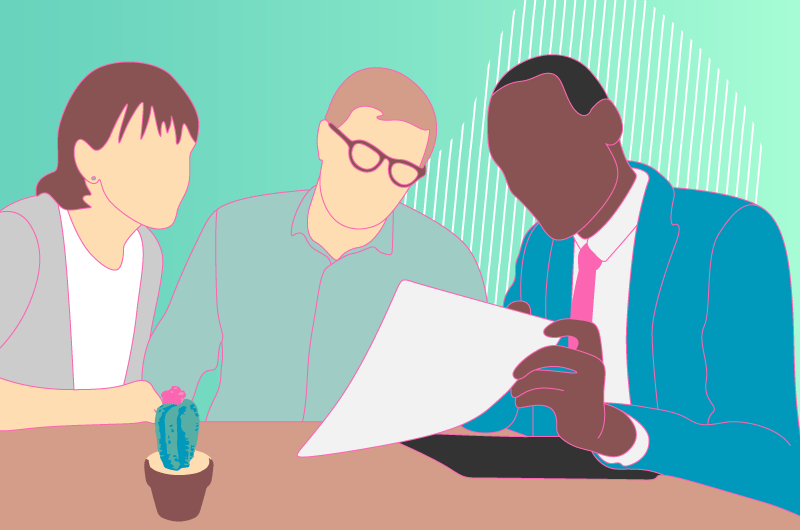 For example, when one of your potential customers surfs the net and sees on other trusted sites links to your site, it builds their trust and gives an authority status in your industry with this prospect .
1.4.5_.Backlinks Help WebsitesGet More Traffic
Simply helping to rank the site higher Google andincreasing authority indomain will definitely boost traffic your site
Trafficincreases since users from other sites will click on the links offered and will be redirected to your pages.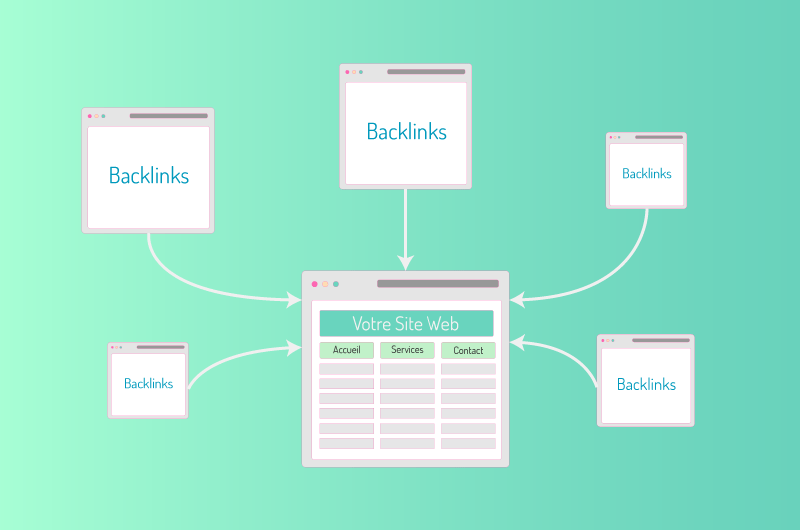 This works perfectly when thecontent in which the link is inserted has a relation to yours. Yourwebsite is will continue to receive visits as long as the page that recommends your site active.
Now that you know the importance of backlinks, let's look at 14 ways to get for your website.
Chapter 2. The 14 best ways to get more backlinks
Some sites use services to buy backlinks, but you should avoid this type of strategy.
In addition to a bad experience , you also run the risk of being penalized by Google and hurting your page rankings.So go for honestly earned backlinks, even though it is a very laborious task, the results are worth it.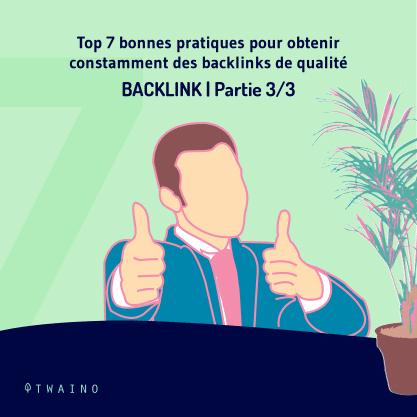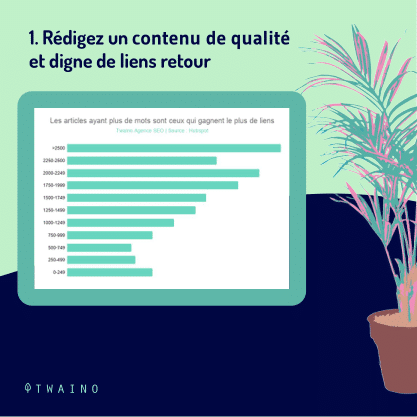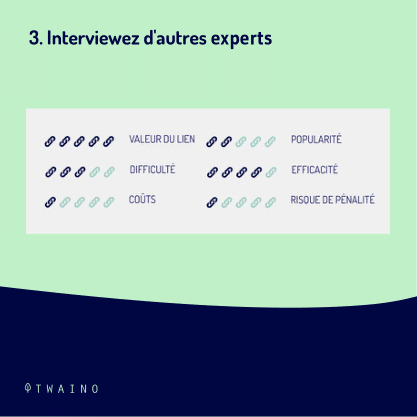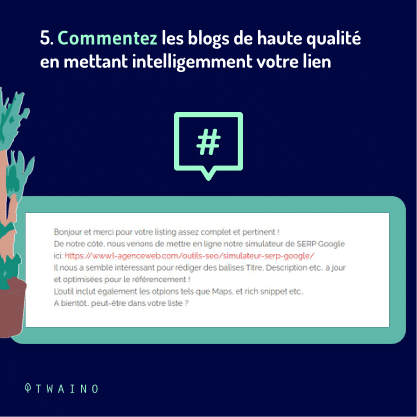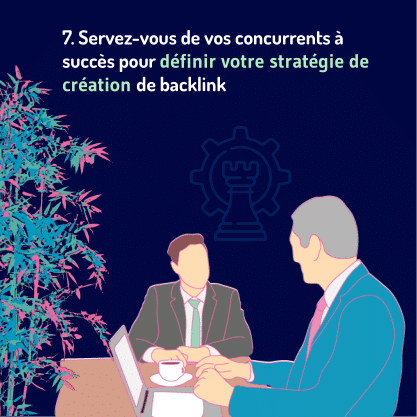 Here are 14 best practices you can apply to get quality backlinks.
2.1. Write quality, backlink-worthy content Encourage
other bloggers and industry leaders tolink to your site by creating your own content. However, this is not done just anyhow.
To earn backlinks, it is important to write quality content and above all worthy of links. For example, content with more words is worthy of multiple backlinks.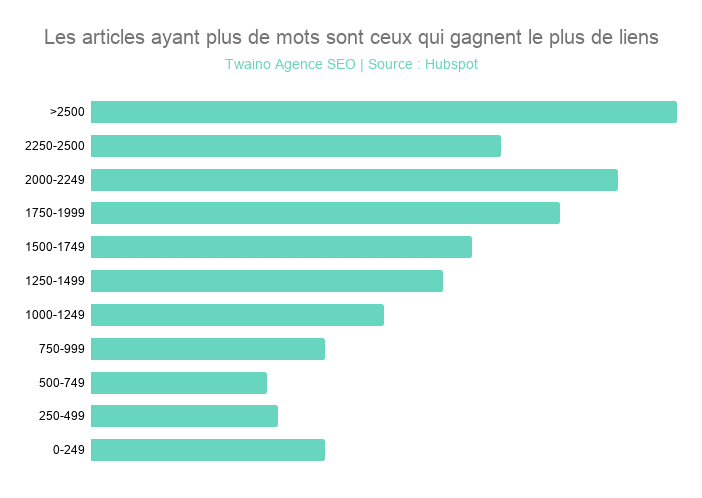 However, when creating long articles, remember that short sentences are easier for readers to digest.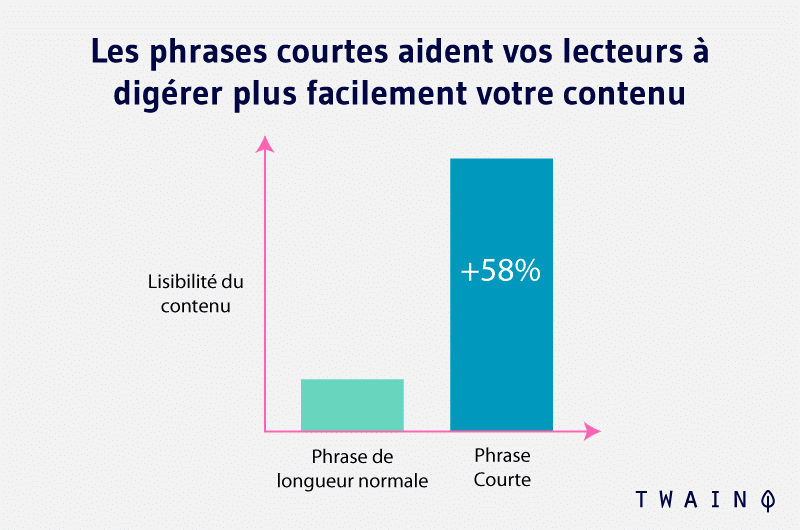 Another big point ( but overlooked bymany ) that can get your long content shared is the insertion of images.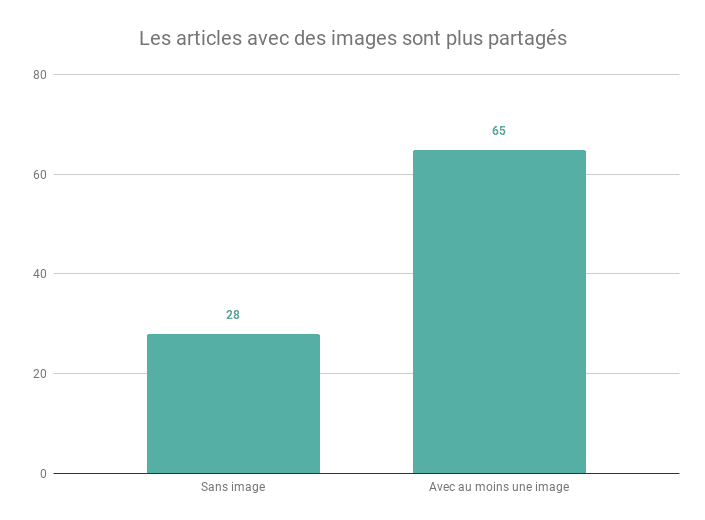 Want more tips on how to create better content? Check out my tips on maxcontent techniques creation that people will love and share to the.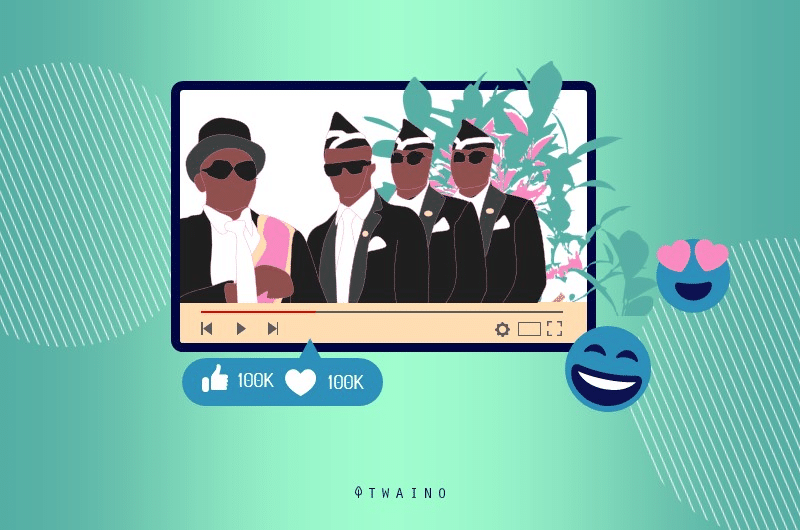 Remember this though: Other bloggers and websites will only link to your content if it is:
Helpful;
Workable;
Unique ;
And relevant.
Thereare also certain types of content that get more shares and backlinks than others. Here are some examples of content that brings in the most backlinks :
2.1.1. How To How-to
articles that teach readers how to do something are great for getting backlinks to your website.
Here is an example of how to use the image above: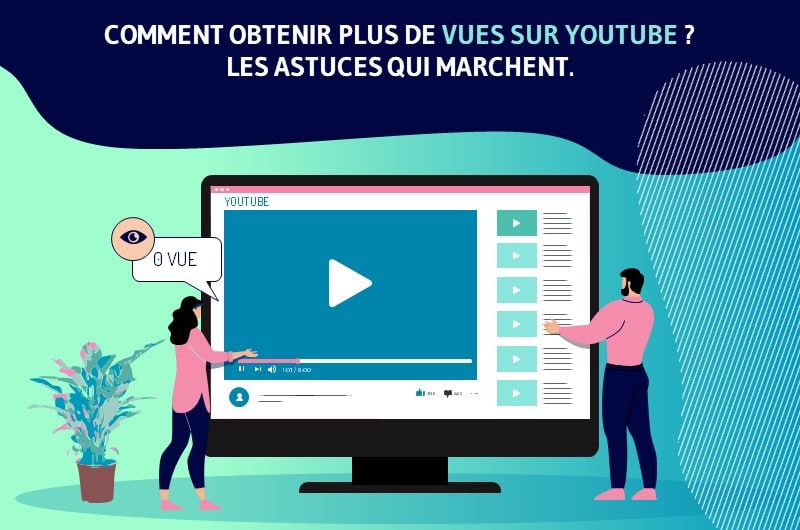 You can write a blog post on " How to get more views on YouTube " which can be linked by:
Online marketing blogs;
Websites specialized in SEO;
Online business websites;
Etc.
2.1.2. List
Articles List articles, also called listicles, are simply articles written in the form of lists.
List articles are incredibly popular on the internetbecause they are so easy to read. Thanks to the numbered list, readers can easily scan the article and read the parts that interest them.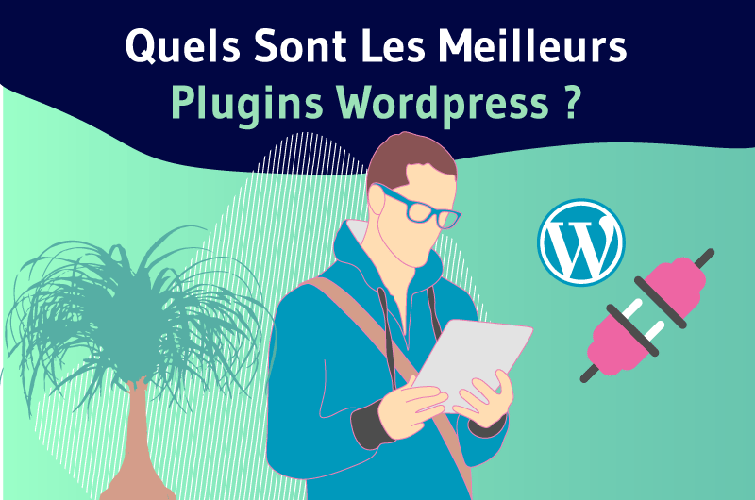 Here are some sample list items to create on Twaino :
2.1.3. Quiz
Quizzes get a ton of shares online because they're so much fun! Just take a look at the quiz below from Buzzfeed.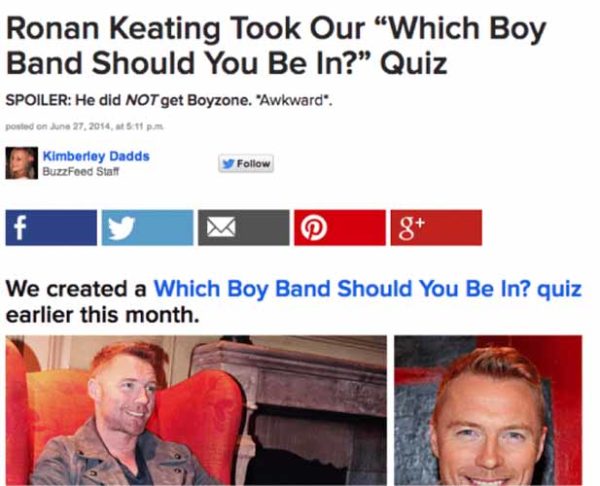 Source : Smartinsights
But, if you want to get more backlinks for your site, you probably shouldn't create a quiz like this, fun as it sounds. As mentioned above, it's backlinks that you should aim.
So instead of just focusing on beauty Buzzfeed quiz, create a quiz tailored to your niche more togetbacklinks from relevant websites.
2.1.4. Complete Guide
Bloggers love to link to complete guides. It allows them to introduce a topic to their readers without having to go into the details themselves.
So, as mentioned above, I advise you to create long and detailed guides in order toget more backlinks.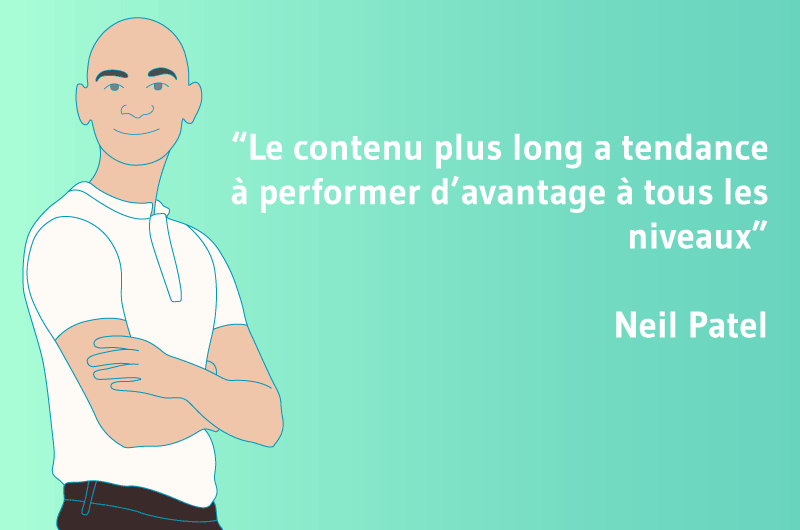 At Twaino ,we have created many popular comprehensive guides.three examples:
. Reliable and original data (Statistics)
Some bloggers and website owners tend to search for a lot of data on the Internet. The big problem is that this data usually comes in a way that is not very clear or easy to understand.
This is where your content can solve this problem. All you need to know is to find important (and reliable) data on your niche market and create content based on it.
Preferably do some sort of analysis, since you are an expert in this field and probably intend tobe very well known in the field. Also, be sure to place the source where you found the data in question.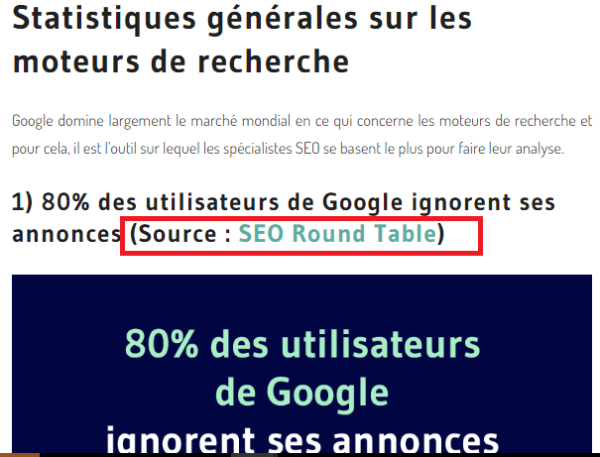 Take a look at this example from Twaino based on statistical data. We've created a blog post with 89 must-know SEO numbers.
This article receives many backlinks from others Google SEO related websites and articles. Each of these blog post ideas can help you get backlinks easily, for free, and naturally.
2.2. Create Skyscraper Content Skyscraper
creation strategy content involves that finding existing popular content online and creating it in such a way that the quality is 10x better than what already exists.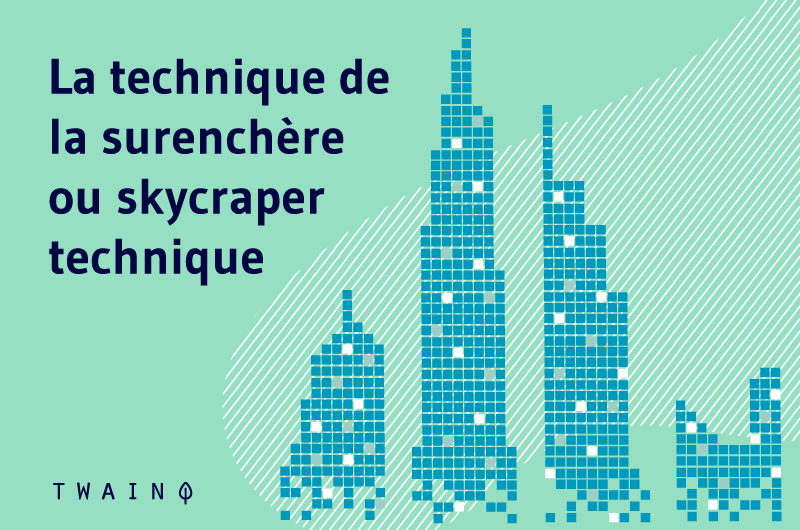 Simply search on Google for the topic of your choice. For example, if you want to write a guide on social media marketing, type "social media marketing" in the search bar.
Content that occupies the first page is the most popular and should have the most backlinks.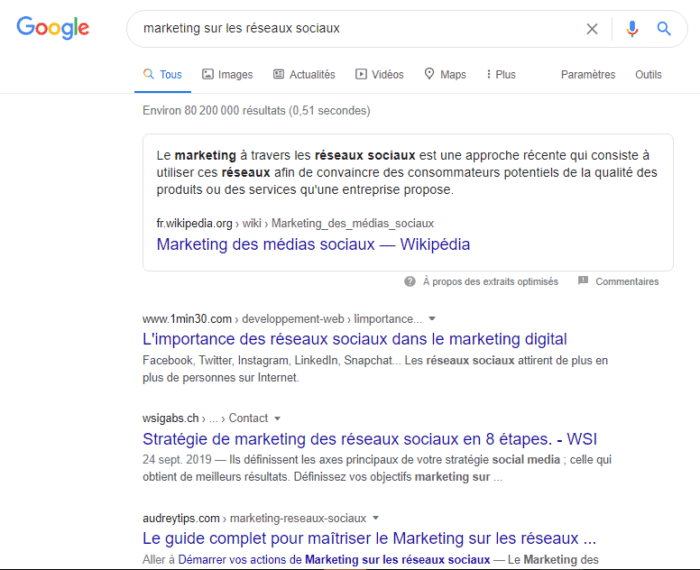 Consider these articles from the first page of search results and use that to produce 10x better content. You can make this content:
Longer and more detailed;
Add quality images that other articles ;
Your new and improved content should rise above existing content in search engines. Then, use a backlink checker tool to discover the backlinks ofother articles.
Once you've found all the sites that link to the original post, you can now take the steps to collaborate.
Feature your top article and encourage the owners of those sites to link to it, if possible instead of the other.
2.3. Propose guest articles
If you are looking for an ally for your first backlinks, know that the guest article can help you increase the gain of external links to your site.
Guest posting is the strategy of finding sites that accept guest posting and offer them an article to publish.
Thus, a guest post is content that you produce as a guest for a other site.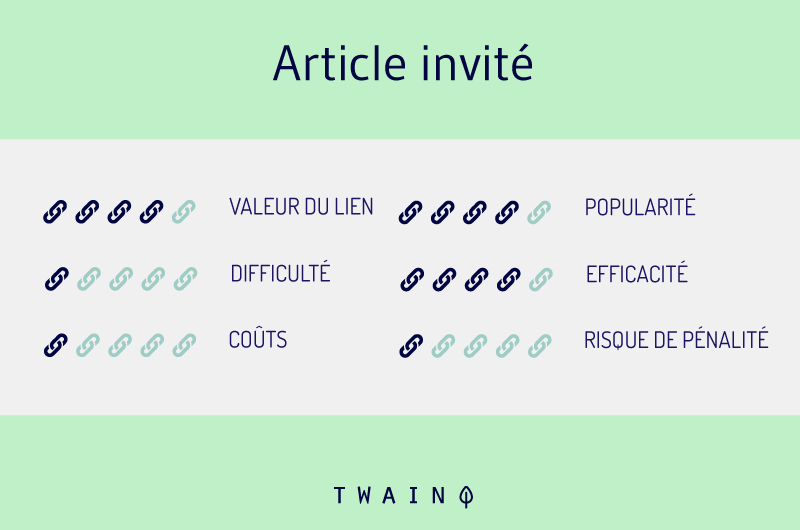 To find blogs that accept guest posts, simply do a Google search for expressions such as:
[subject keyword] + "write for us"
[subject keyword] + "guest article"
[subject keyword] + "become a contributor"
To go faster, you can consult this guide which includes more than 144 French-speaking blogs to publish your guest articles.
Once you've found blogs you can contribute to, it's time to convince the owners! To do this:
Find a great topic idea;
Include a brief description of the post;
And convince the site owner that your content will be useful to their readers.
2.4. Interview with other experts
Although it looks a lot like the type of content I talked about before, it has one element that makes all the difference.
Here, instead of writing on another site or inviting people to write on yours, you will arrange an interview with an expert in your region or another.
Then make it available, whether as:
Text;
Podcast;
From video.
This shows that your priority is to bring valuable content to your audience, even if the source of this valuable information does not come directly from you.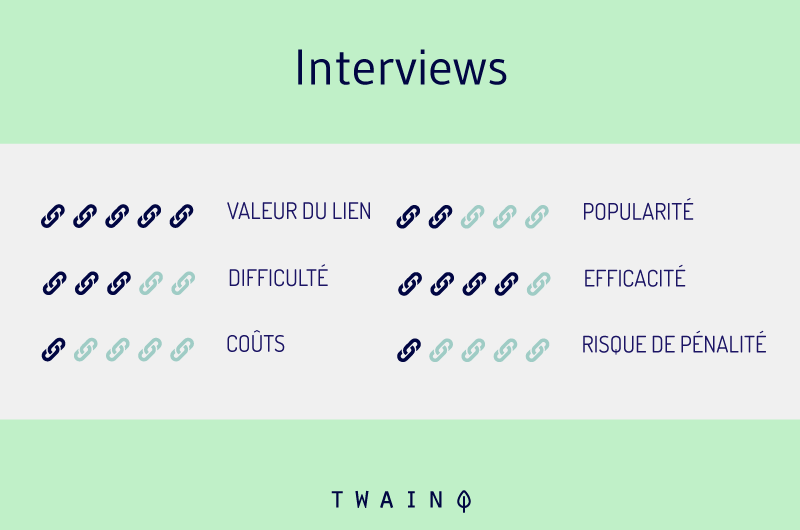 2.5. Infographic Creation and Market Research
In addition to creating long, detailed blog posts, which can be time-consuming, you can also use infographics to build backlinks.
Infographics are images that make it easy to read numbers and information, usually from market research or data collection.
Through visual work, information is translated into images that are easy to read and understand by the general public.
Let's take the example of Twaino which is a reliable and free source of infographics.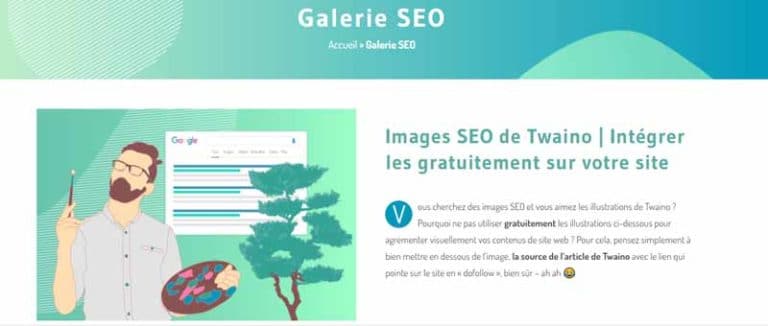 Although it is a free gallery, users who s 'will serve must put the source, hence a backlink linked to Twaino.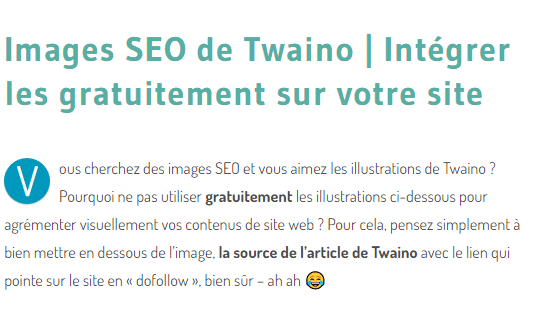 blogs, to spice up their own content, may need:
Infographics educational:
Example: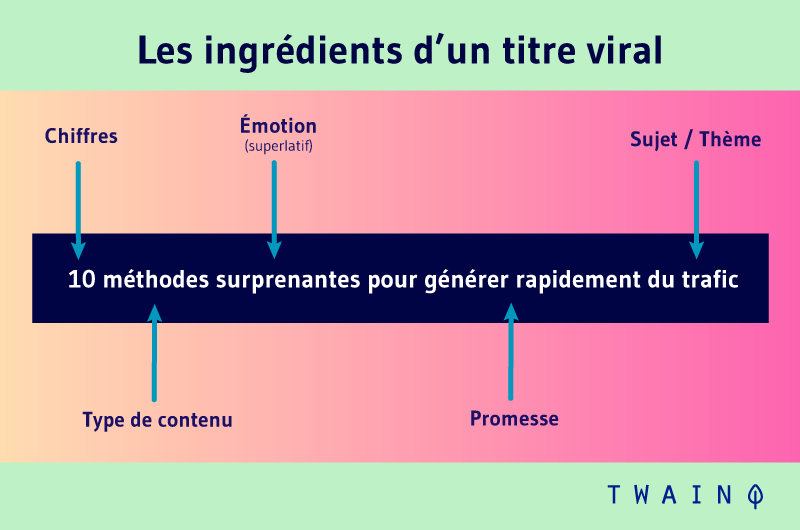 Example: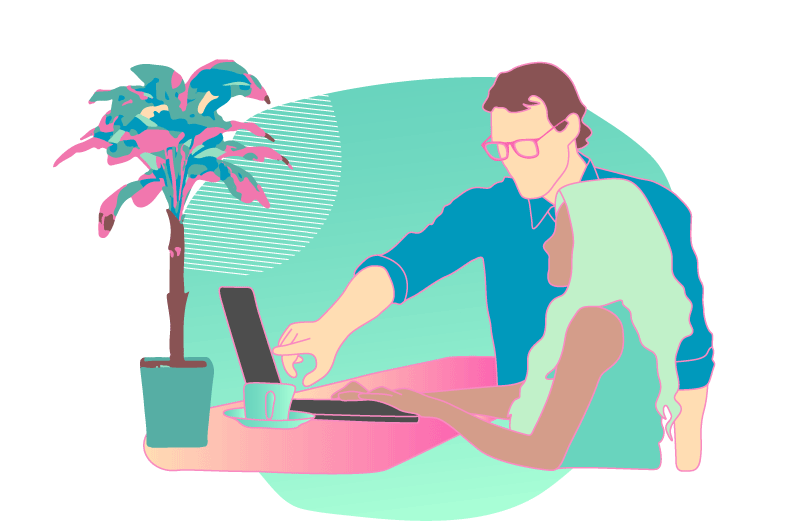 Infographics with citation:
Example: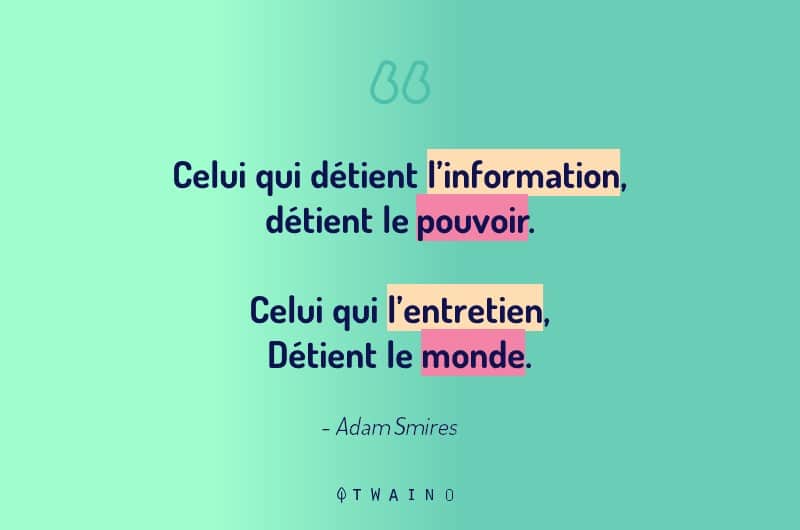 Then they will link back to the original creator, so you.
However, you don't need to be a professional designer to create an awesome infographic. There are visual content creation tools that will allow you to easily create infographics.
A little extra: Use the social network Pinterest to publicize your infographic, because there are thousands of people looking for this type of information.
2.6. Comment on high-quality blogs
Anothereasier way to earn backlinks is to comment on blogs.
Still, these blog comments should be relevant. You may be spamming if you comment for the sole purpose of getting more backlinks.
To avoid coming off as a spammer, think of blog comments as a way to engage with the community.
Leaving comments on blogs gives you the opportunity to interact with your peers and share your thoughts or advice.
When you want to leave a blog comment, follow these steps:
Recognize the original poster by name and add a compliment. For example: "Hey John, another great post!" ;
Offer some tips that might help the author or other readers;
Finally, add a link to your site or a relevant blog post of your choice.
Here is an example of a comment from a web agency responding to an article on the best SEO tools:

Be aware though that when adding a link, the blog owner may delete your comment assuming your link is spam.
To avoid this, you must use a comment tool to add your URL in the right place.
However, do not comment on any blog.to choose high quality blogs with goodsure authority.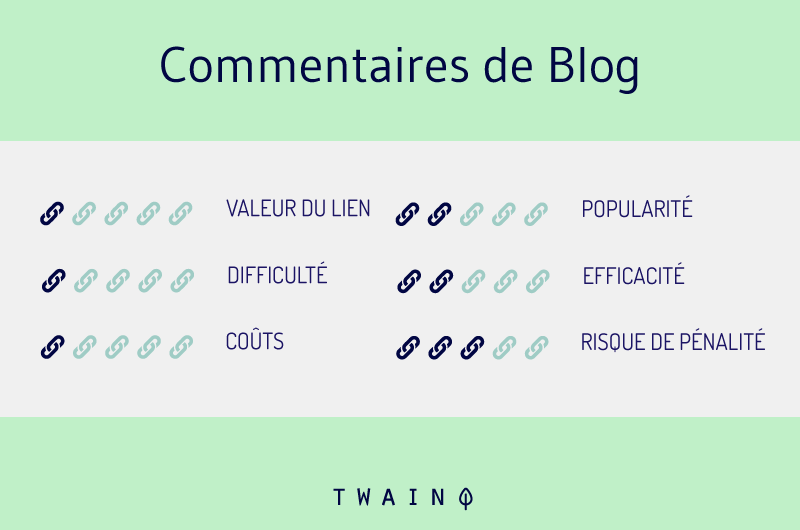 This strategy works for online forums as well. Try searching the web for forums related to your niche and also join in the conversations.
2.7. Answering questions on Quora
Similar to blog comments, you can also answer questions on Quora.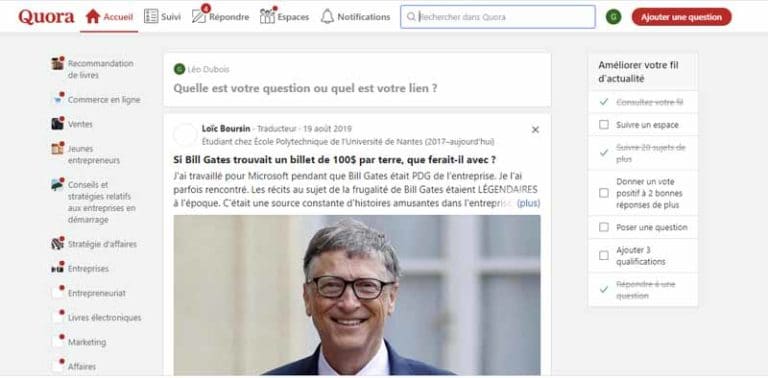 Quora is a Q&A site where questions are asked, answered and edited by users on the Internet. You can:
Find questions related to your niche on this platform;
Respond using your expertise ;
And add a link to your website.
To get started, create an account. It costs nothing. Then, in the search bar, enter your keywords to find topics related to your niche. For example, if your goal is to help newbies get more organic traffic to their blog, type " blog visitor " into the search bar.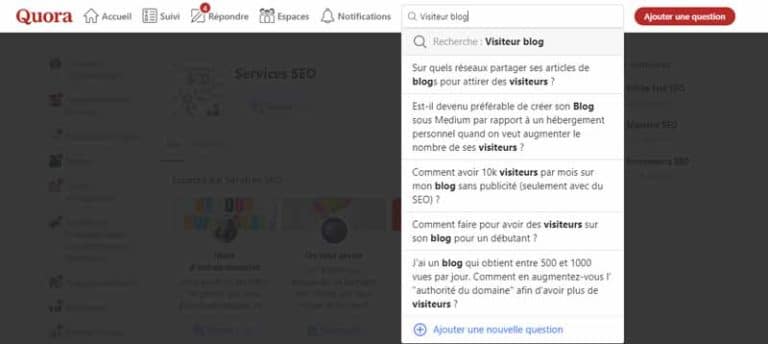 Then click on any of the Quora spaces related to the keywords you type and search for a question which you can answer. Here is what I choose in my case: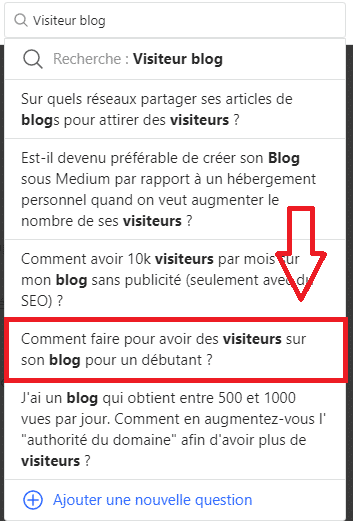 Be sure to provide a thoughtful answer to the question and avoid giving irrelevant information, as Quora may flag your post or delete your account.
Simply answer the question and add a link to your website in your answer. Here is an example:

This not only allows you to get more backlinks for your site, but it also encourages Quora users to visit your site to see what other advice you have to offer.
2.8. Give Testimonials
You can also get more backlinks to your site by givingtestimonials to other businesses. If you like a product or service, you can offer that business a testimonial in exchange for a link to your website.
Most companies use testimonials for social proof purposes. So they'll display them prominently on their homepage or on a dedicated customer success stories page.
For example, these happy users shared their testimonials and got a link to their own websites.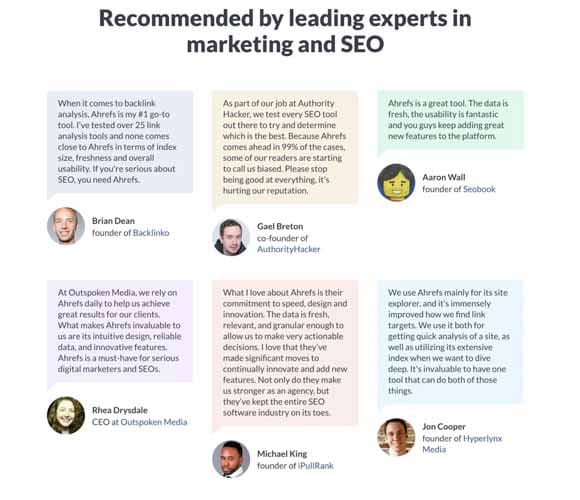 Source : SEJ
Choose products and services related to your industry or those who help you run your business.
Remember, make sure the products you choose have a website with high domain authority. Linking your website to another big name website will give you higher quality backlinks.
2.9. Find resource
pages Resource pages contain a list of resources and links that website owners find useful for their audience.
For example, a website focused on "fly fishing" may have a resources page that contains links to:
Recommended fishing gear;
Lists of the best places to fish;
And fly fishing tips for beginners.
If you blog about fishing or your business sells fishing-related products, you can contact the owners of these resource pages and ask them to add you to the list.
Keep in mind that many sites only put products they know and use on their resource pages. So instead of directly asking for a backlink, make the product available to the owners of these websites.
This will allow them to know the quality of your product better. That way, you'll have a high chance of them linking back to your product.
To find relevant resource pages, do a simple Google search by putting in your "niche keyword" plus one of the following terms:
Useful resources;
Useful links ;
Resource list.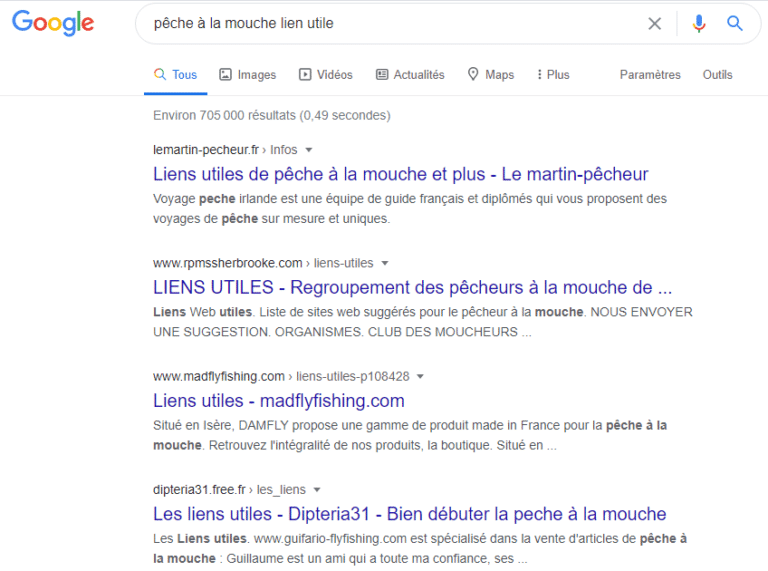 Being added to relevant resource pages will help you create more backlinks to your site and generate more traffic.
2.10. Use HARO
HARO (Help A Reporter Out) is an online platform where journalists can get public input to use in their upcoming stories.
This not only helps journalists tell their stories, but also gives you the opportunity to get backlinks for your website.
For example, if you own a snow removal business, you can give a reporter your tips to help owners prepare for heavy snowfalls.
They can add your ideas to their article and, of course, include a link to your website.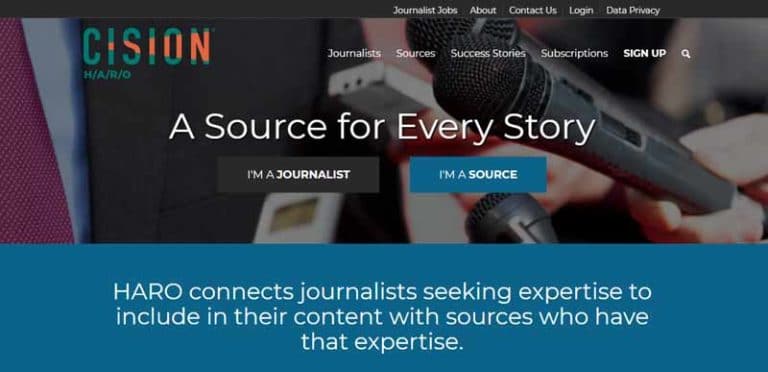 All you have to do is sign up on HARO and they will send straight to your inbox. receipt of requests for advice on your expertise. Give them your advice, and if they are interested, a journalist will contact you.
2.11. Use Influencer
Marketing Influencer marketing has become increasingly popular in recent years. It is a form of social media marketing where products/services are endorsed by social media personalities with a dedicated following.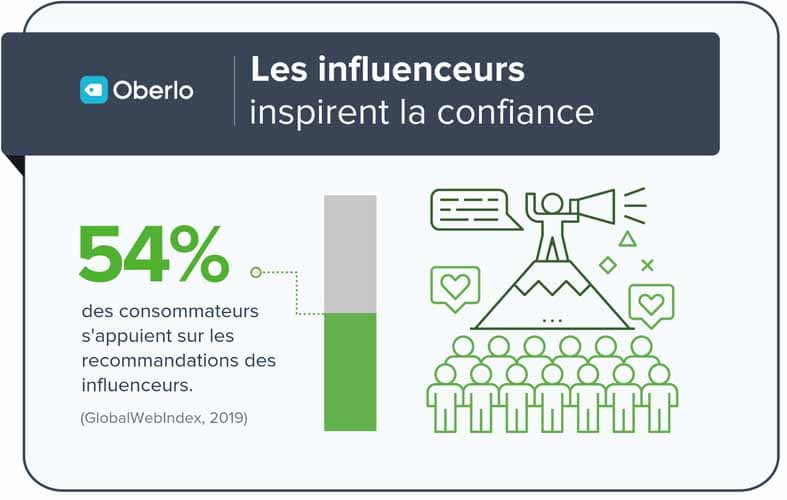 When you enter into an agreement with a influencer, he can:
Promote your website;
Create a link to it;
Write about you;
You share on social networks;
Etc.
Paying an influencer to promote your website can seem expensive, especially for influencers with millions of followers.
However, you can work with micro-influencers (whose followers range from 10,000 to 100,000) for a more affordable price and usually more engagements.
Moreover, some influencers are willing to promote your website in exchange for free products instead of money. So find a deal that benefits both of you.To find influencers related to your industry, you can check out a website like BuzzStream.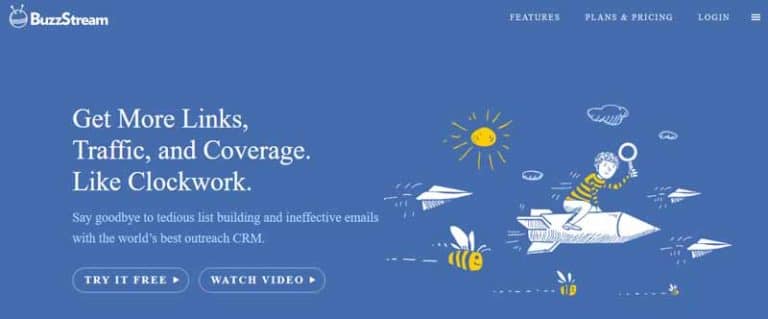 With this site, you can easily find influencers and build relationships with them.
2.12. Claim Link Insertion on Your Site Name
When someone mentions your brand name on their website without creating a redirect link, it's an opportunity for you to claim it.
Your mission here is to find sites that speak well of you without linking back to your website.To find out if your business has mentions floating around the internet without a link, you can use a tool called Awario.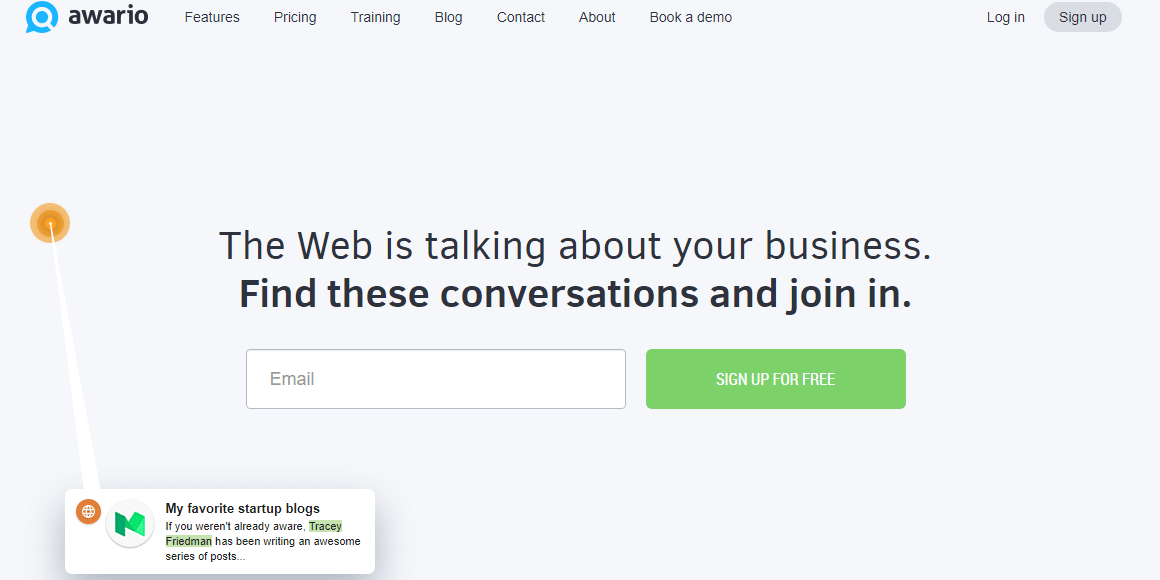 This tool will send you an alert whenever someone mentions you on the web. So if you find an unrelated mention, you can politely try to ask.
Since the content author mentioned your business, they already know who you are. So all you have to do is contact them with a friendly email asking them to add a link on the mention.
Just be sure to contact only authors who have mentioned your business in a positive way. For example, if you find a blog author who rates your product poorly, it would be irrelevant to ask them to link.
2.13. Fixing Broken Links
error page 404 ? You'll probably have done this already, as it's quite common.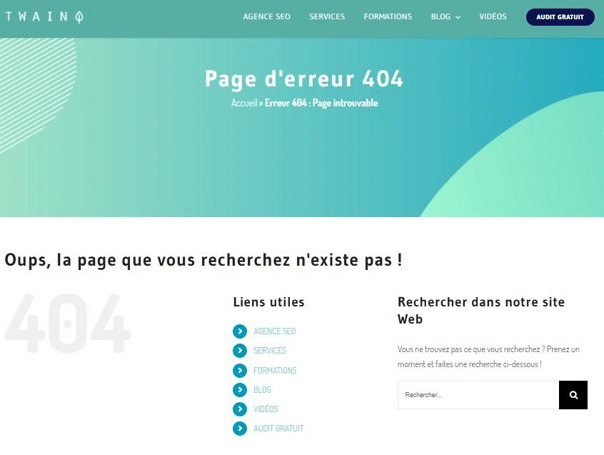 But did you know that you can use a 404 error to get more backlinks for your website?
A 404 error is the result of deleting a page on a website, i.e. that page's link expires. This incident is not without consequences for the referencing of the site.
So,when you come across a broken link, it's the perfect opportunity to replace it with a healthy one that will redirect to a page on your website.
What you need to do is contact the website owner and let them know that you found a dead link on their site. So,you are goingto offer your own content related to the anchor text to replace it.
Of course, finding broken links on web pages is like finding a needle in a haystack. Luckily, you can use a Chrome extension like Check My Links to make finding broken links easier.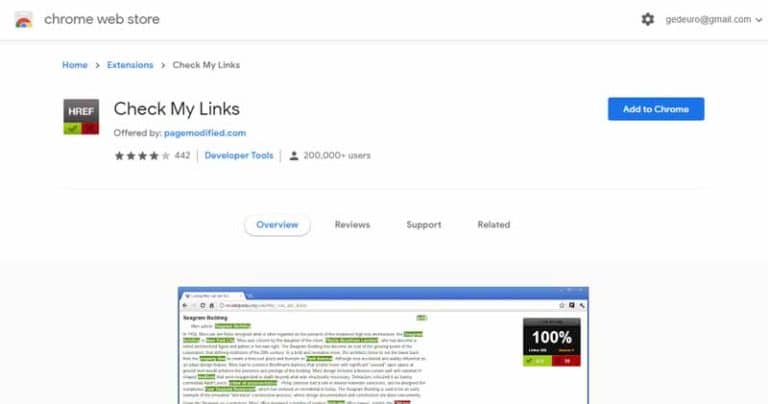 2.14. Spy on your competitors
Finally, if you want to get more links to your website, it would be wise to learn from the best. By spying on your competitors, you can see the link building techniques that make them successful.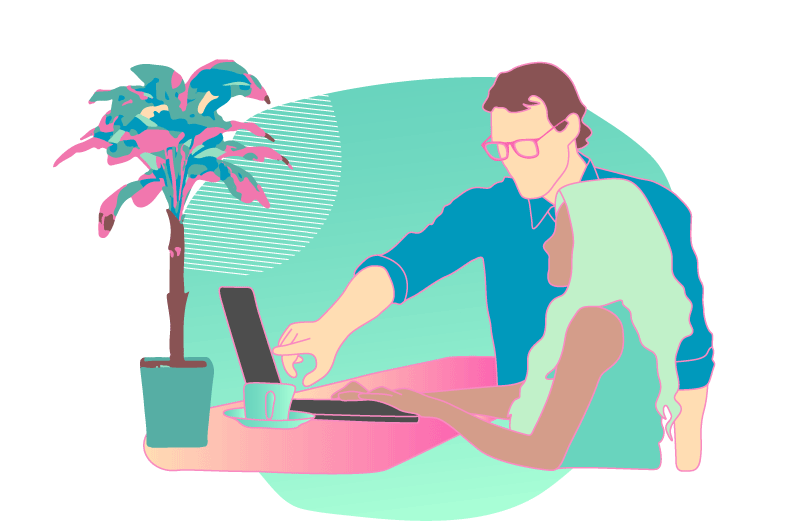 You can spy on your competitors' link building strategies in several ways, such as:
Signing up to their email newsletter to get notified whenever they post new content;
Use a backlink checker tool.
When you learn which link building techniques your competitors are using the most, you can do the same in order to replicate their success.
Spying on your competitors will allow you to become as good as them at creating backlinks.
So ! Now you have 14 new ways to get more backlinks and improve your search engine rankings.
Start implementing some of these suggestions and soon your website will reach the top of search engine results.
Now that you've seen the best techniques for getting backlinks, it's time to check out some tools that help automate part of this process.
Chapter 3. The 6 Best Backlink Checker Tools
After you've created multiple backlinks for your website, it's important to have full control over them. For this, you need to choose a verification tool.
Let's take a look at these six backlink checker tools that will help you see relevant data on websites linked to yours. Then, it is up to you to choose the one that best suits your needs and your budget.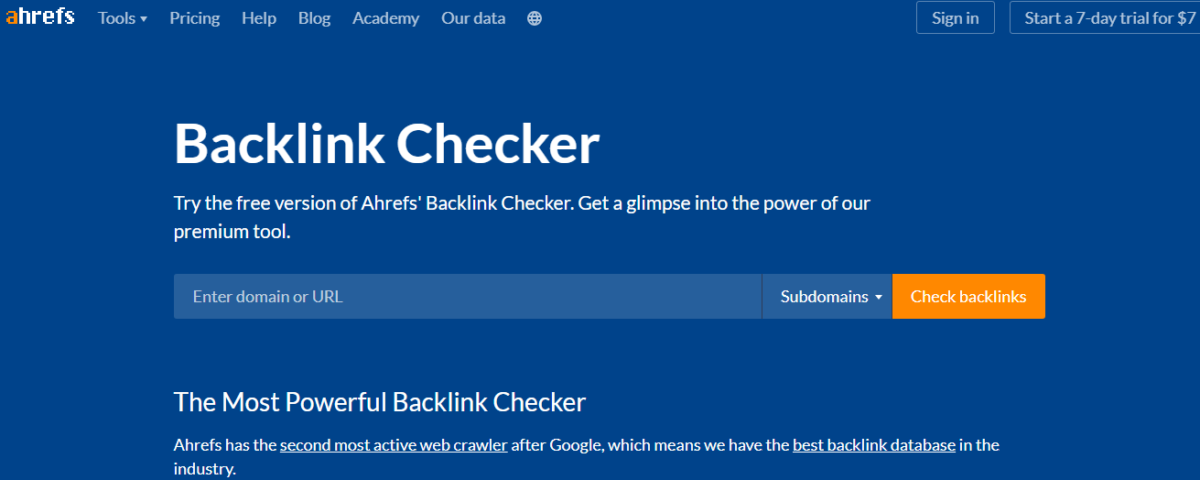 Ahrefs is one of the best audit tools your business can use. This tool is popular and ideal for large companies looking for tool high quality backlink
This tool provides an abundance of data that can help you manage and acquire backlinks. By visiting their backlink checker tool, you can:
Enter the URL of a competitor's web page to receive information about the sites linking to it;
Enter the URL of a page on your site to see all the links pointing to you;
Monitor backlink profiles to see the growth and decline of yourbacklinks, as well as the organic traffic that visits each page.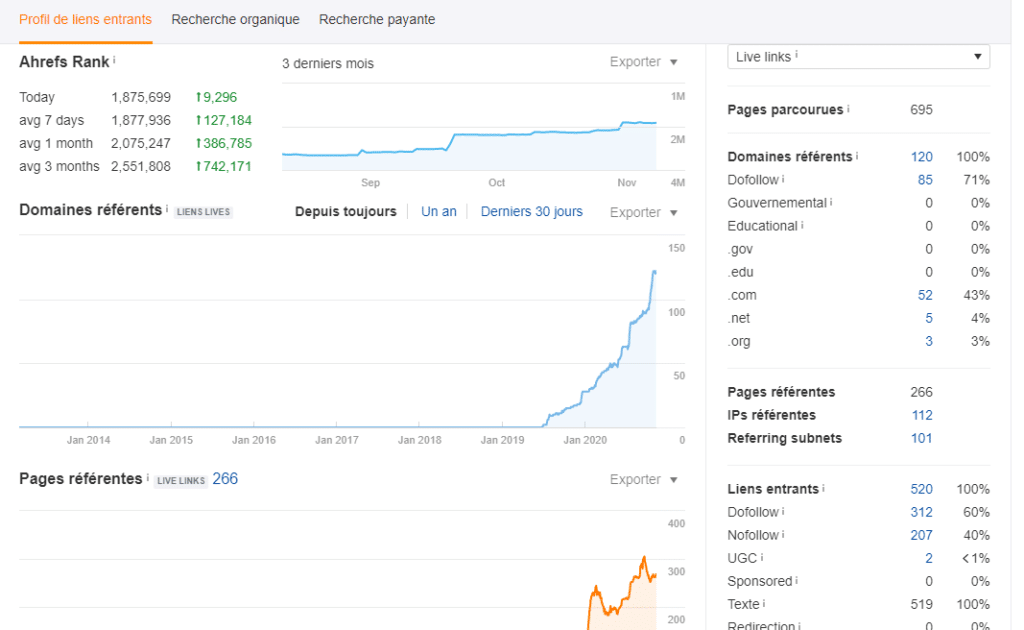 checker tool backlink also allows you to see:
The pages that generate more backlinks ;
Broken links;
Lost links to any site;
Etc.
With broken and lost links, you can contact the websites that originally linked to your site and recover those links.
Overall, Ahrefs provides quality backlink data.
Whether you want to check out your backlinks or the competition's, you'll get a wealth of useful information to help revamp your backlinking strategy.

Moz Link Explorer provides you with valuable data that helps you build better backlinks for your website. You can check the website links you want and get results in seconds.
It is a great backlink checker tool that allows you to get more subtle data to build a strategy more effective link.
Like Ahrefs, you just have to enter a website's URL in the search bar and the tool will provide you with information about links to that URL.
Here are a few:
Inbound links;
The anchor text used;
The authority of the linking page;
The spam score;
Etc.
Moz Link Explorer also offers you several possibilities with backlinks, which allows you to:
Work on link prospecting;
Fix broken links to your site;
Discover new or lost links;
Search for links using competitors;
Discover link building opportunities;
Analyze anchor text used in backlinks;
Use link data to create better content;
Etc.
The opportunities are quite plentiful with Moz Link Explorer data. It's a valuable tool that will help you manage all aspects of your backlinks to get the most out of them.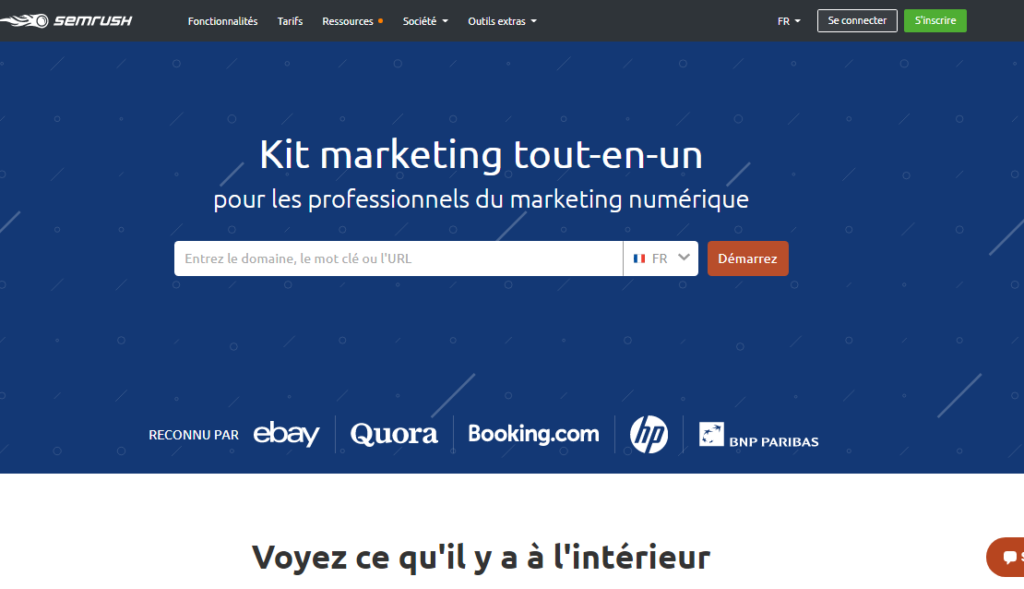 SEMrush is a great tool for checking website backlinks. This tool has a huge database of information that is updated daily.
This constant update allows you to accurately verify your online business' backlink information.
With SEMrush, you have all the cards in hand to beat your rivals in the search results. Thus, you have the possibility to:
Clearly check and monitor the backlinks of your site and those of your rivals;
Track multiple competing websites at once and find out who is linking to them;
See the links to your site and the quality of these links;
Check your backlinks to see if they are providing link juice to your website;
Perform in-depth link analysis;
Etc.
Note that the term link juice is the value transmitted by one website to another. So you can see if high-value sites are linking to your page and providing you with more link juice.
In-depth link analysis, on the other hand, allows you to:
Check incoming links;
Check the domain authority of the links;
See the anchor text used;
Display URLs and titles of linking pages;
Know where the links come from (geographically).
Overall, SEMrush is a great tool if you're looking to master your backlinks and capitalize on the insights you get about them.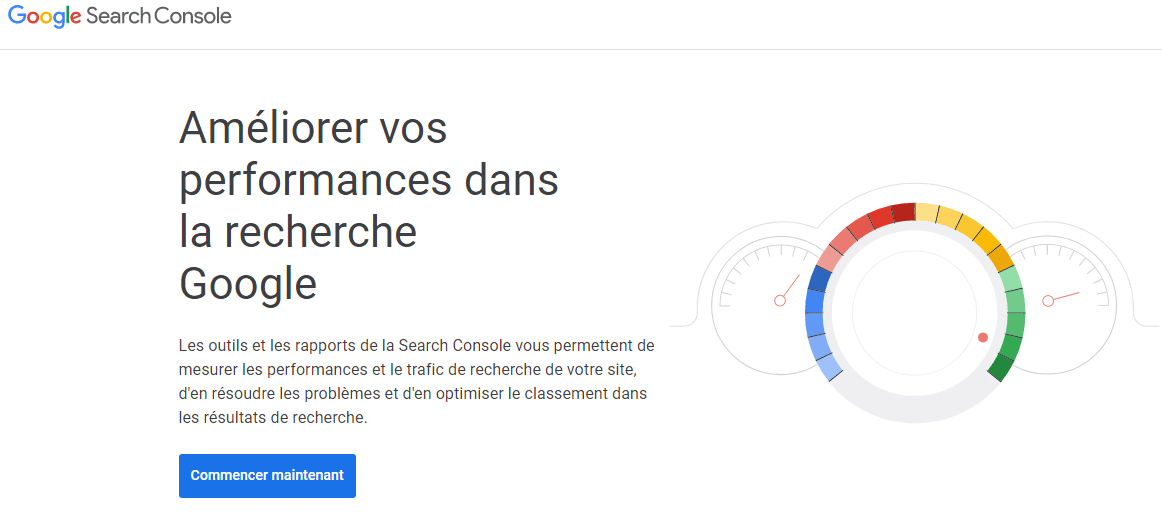 As a free service offered by Google, this tool allows you to monitor and keep the presence of your site on the SERPs.
Here are some of its features:
Lets you know if your website can be crawled by Google (Crawling is important because it helps Google understand the context of your website and uses this information to rank your page in the search results.) ;
Helps fix indexing issues that can prevent crawlers from finding and connecting to your page;
Displays statistical data of search traffic on your site;
Etc.
All of this information helps you understand how other websites find and link to your content.
3.5. Majestic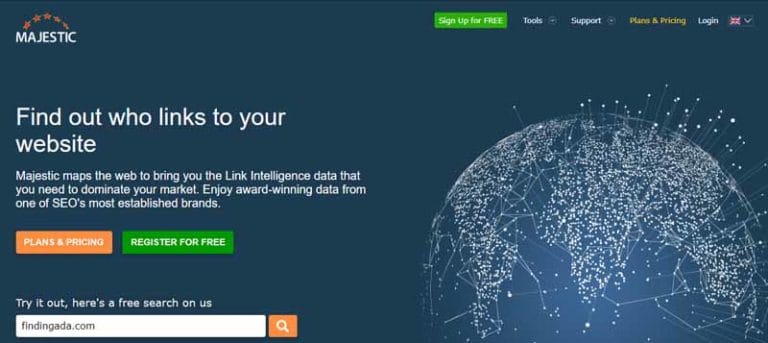 Majestic is one of the oldest backlink checker tools on the web. This tool has a lot to offer your online business.
want to monitor your backlinks profile, Majestic provides someyou interesting information.
When you are on this tool, put your domain in the search box and it will offer you a wealth of information, including:
External backlinks;
IP references;
Referring domains;
Backlink history.
This information lets you know who is linking to your page and how you can gain more backlinks for your business.
Plus, you'll get to know which pages work best and which ones need more work to garner backlinks .
3.6. Ubersuggest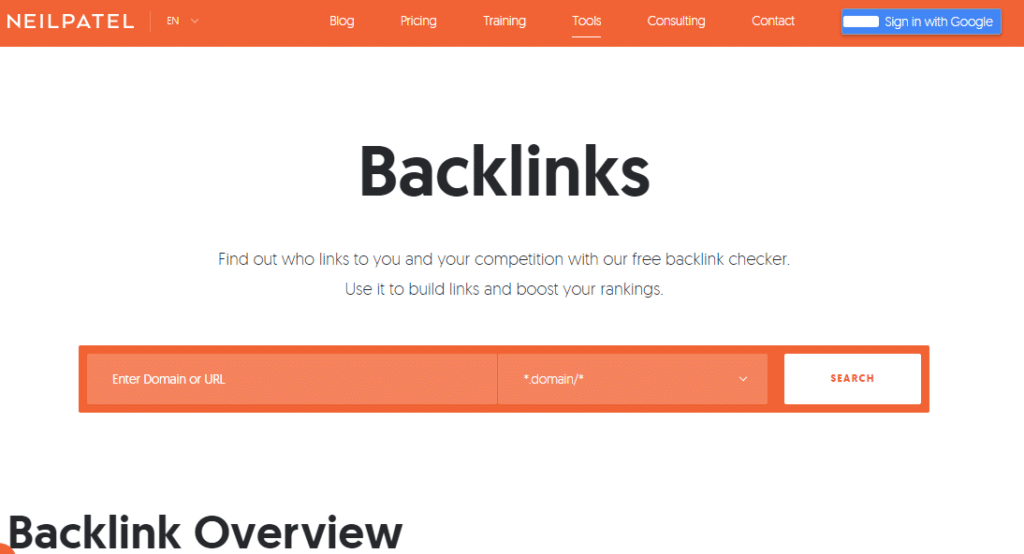 Created by marketing guru Neil Patel, Ubersuggest tool backlink that helps online businesses identify sites thatnot only link to them, but also to competitors.
looking for an efficient tool that does not require payment ofare fees.
It allows you to see an abundance of relevant information, including:
Domain score;
The page score;
The total number of backlinks to a page;
The total number of Nofollow links;
Referring domains;
The anchor text;
The type of link.
This tool also helps you identify the best linking opportunities. With advanced filtering options, you can filter links by:
Region;
Text ;
Domain score;
And more.
These filters will help you see where you stand to gain backlinks for your page. You can get all of this and more by using Ubersuggest as your backlink checker.
It's a great resource to help you learn more about who is linking to your business and how you can earn more link opportunities.
Chapter 4: FAQs
4.1. The amount of my backlinks is decreasing! What will I do ?
Over time, it is very likely that you will lose some backlinks. For this reason, you must keep in mind that getting a link is not a one-time thing. You should treat it as a permanent task.
Always look to take action to get new backlinks to make up for lost backlinks.
4.2. Why are my backlinks not showing up in Google Search Console, Ahrefs…?
Google's Search Console does not display all of your link profile information. Although third-party tools such as Ahrefs are great for finding backlinks, they aren't entirely perfect or comprehensive.
In most cases, these tools only show a percentage of the entire link profile. It is for this reason that it is often advisable not to focus solely on data from a single tool.
4.3. Are the 5euros.com or Fiverr.com backlinks good?
Here I will not give a definitive answer. It depends on the freelancer you're dealing with, and in most cases it's never a good solution to get backlinks.
And also, remember that the freelancers on these platforms perform the tasks according to the sum they receive.
In all, I avoid going through freelancer to get backlinks. If you don't have any skills, the best quality and verified backlink building solution is to deal with an SEO agency.
4.4. What is a link redirect chain?
Redirect chains appear over time and tend to be forgotten, especially when hidden in .htaccess files.
If you can identify these redirect chains, you can recoup a lot of link juice by having the original site link directly to you.quality backlinks
4.5Should I eliminate redirect chains?
Redirect chains can cause several problems.
By eliminating them, you can:
Improve page speed;
Improve the user experience;
Store Link Juice;
Earn backlinks in return;
Improve conversion rates.
In Summary
Obtaining authoritative backlinks is crucial for higher rankings in the SERPs.
Google's link evaluation algorithm has evolved in recent years and focuses more on quality links. For this reason, you have no room for error.
I hope the details provided in this guide will help you in your strategy of building better quality backlinks. Feel free to leave me your opinion in the comment section.
See you very soon!