Direct traffic is traditionally defined as all visitors who manually enter the URL of a website or who click on a link added to bookmarks to access a site. But these visitors are only a tiny part of what this traffic really represents. Indeed, direct traffic essentially constitutes all visits that have not been referenced by a website and therefore are not recognized by Google analytics.
Traffic sources are basic levers used to generate as many visits as possible.
Just like organic search, emailing, or paid search and its congeners, these sources of traffic appear in Google analytics, which makes it possible to trace visits according to the lever that generates them.
But it is clear that not all sources are intended for this purpose and can sometimes be too complex to understand, this is the case with direct traffic.
Direct traffic is mentioned as such in Google analytics (GA) to name a certain category of visitors, the sources of which are generally unknown to Google.
The most intriguing in the story is not only that it is complicated to know its real origin, we realize that direct traffic is only increasing day by day for websites.
This is what drives me to offer you this guide in order to make you understand this web traffic in depth, while answering the following questions:
What does direct traffic really mean?
What is causing this traffic?
Why is traffic high?
How to filter direct traffic?
Stay until the end so you don't miss anything on the subject, we're starting!
Chapter 1: Direct traffic: What is it really?
In this chapter, I will explain not only what direct traffic is, but also what can cause it.
1.1. What is direct traffic?
Direct traffic is a somewhat complex concept. The definition most put forward for this traffic is the fact that it refers to all Internet users who visit a website by entering a URL in their browsers or by clicking on a bookmark.
Even if this approach to definition is not wrong, it is still incomplete. True, these visitors coming directly to your site will be counted as direct traffic in Google analytics.
But, these categories of visitors are far from the only sources of traffic that can relate to direct traffic. In fact, they represent just a small part of the latter.
Some SEO specialists have come to the conclusion that more than 50% of direct traffic comes from sources other than those commonly proclaimed.
The most precise definition that I will give for direct traffic and which could make it as complete as possible, is that it constitutes any traffic that has not been forwarded by a referring site or platform.
Among these sites I can cite:
Search engines;
Blogs;
Social networks;
Or websites with links to other sites.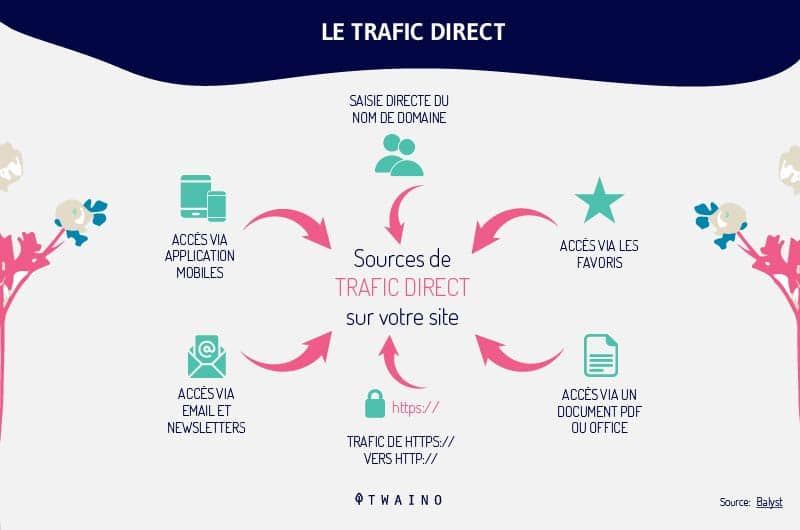 To put it better, a traffic is called "direct" by Google Analytics, when there is no data on how the session landed on your website. However, this does not mean that the user did not have access to a link or did not come from a site.
It simply means that for various motives and reasons this data was not recorded or would have been configured to be ignored. Not to mention that direct traffic can rise dramatically.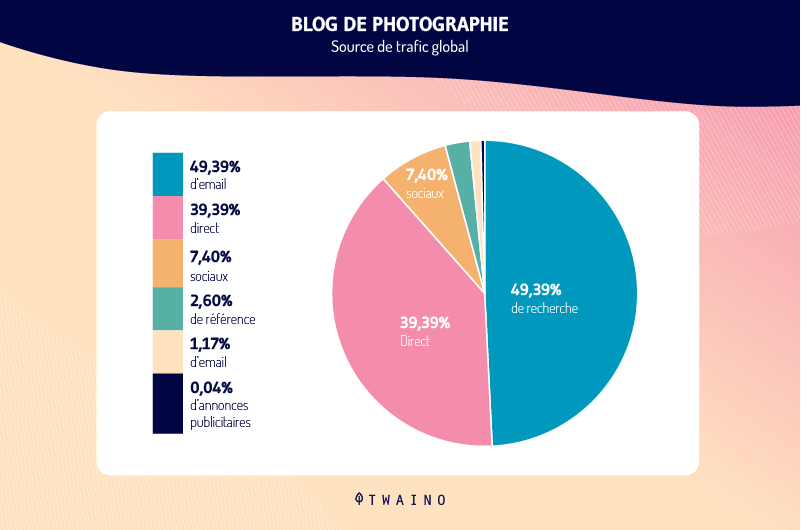 It is then urgent to be able to know these reasons in order to propose adequate solutions if possible.
So here are the possible and common sources that can lead a visit to count in direct traffic.
1.2. Common Sources of Direct Traffic
Contrary to what some people think, there are a number of reasons why sessions end up missing a campaign or traffic source. I will present below some of the most recurring causes.
1.2.1. URL address or Bookmark manually entered
This reason, which is largely unavoidable, corresponds to the typical scenario relating to direct traffic.When an Internet user types in the address bar of a browser, the URL of a website or clicks on a favorite (bookmark or bookmark), this session will be marked as direct traffic.

As simple as that.
1.2.2. Traffic from secure pages (HTTPS) to non-secure pages (HTTP)
When a user clicks on a link on a secure page (HTTPS) to access a non-secure page (HTTP), there is no reference data transfer. This means that the session is considered as direct traffic and not as referral traffic.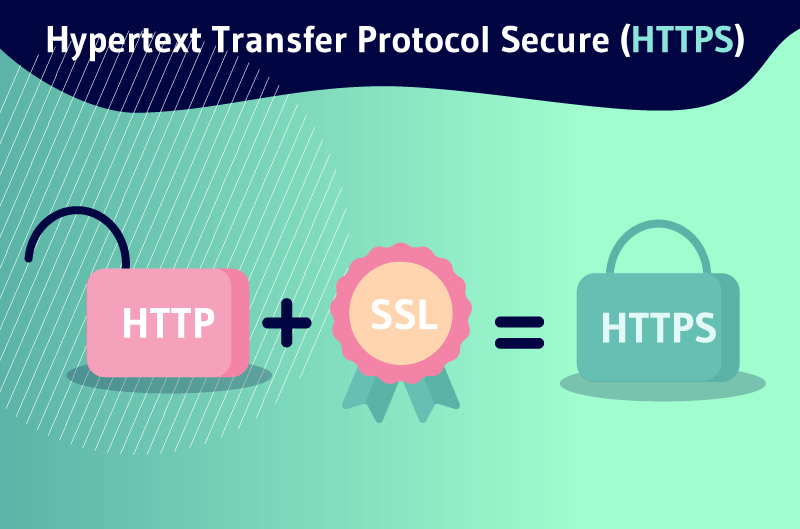 It should be noted that this is a mechanism that was designed to react as such. It corresponds to the way in which the security protocol was developed and therefore does not impact the other scenarios:
HTTPS to HTTPS;
HTTP to HTTPS;
HTTP to HTTP.
These all transmit reference data.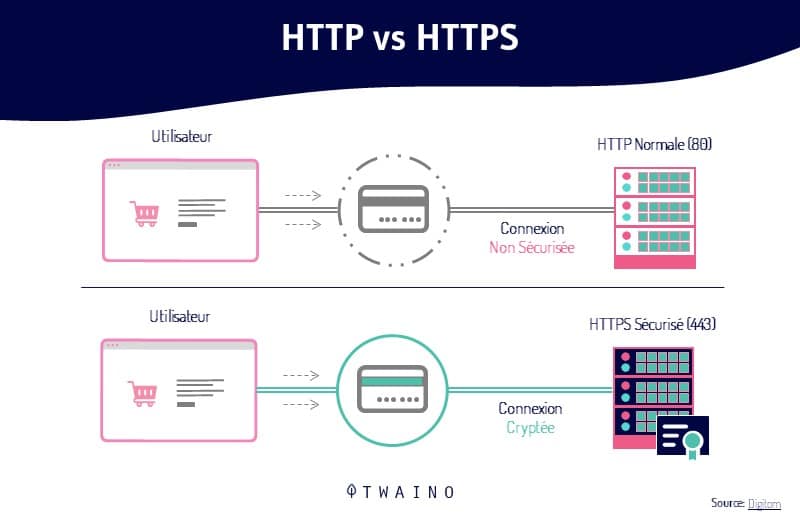 Therefore, if you notice a decrease in your referral traffic, but in return your direct traffic has increased, chances are that some of your top referrers have gone to HTTPS.
Yet another simpler example: You have backlinks to your website from some other (referrer) site that is on HTTPS.
Assuming that your site is on HTTP, under these conditions, the referral will no longer exist and the traffic will be counted in the direct traffic sector in Google analytics.
1.2.3. Missing or defective tracking code
Suppose you have made a new landing page, but you have not remembered to insert the Google Analytics tracking code.
Let's also imagine that your Google Tag Manager container is a mess of misconfigured triggers and your tracking code just won't activate.
Under these conditions, users will land on a landing page with no tracking code. Afterwards they will click on another link to another page having this one a tracking code.
For Google Analytics, the first click of the session corresponds to the second page visited (the first page was not considered somehow).
Which actually means that the referring site appears here, like your own website, in other words, it assumes self-referencing. If your site is among those that have been excluded from referrers by default, this session will be classified as direct.
As a corrective measure, I suggest you try to repair the damage by adding the tracking code that was missing.
To make sure this doesn't happen again, you can do a careful analysis by performing a tracking implementation based on Google Tag Manager. This will allow you to promote a data-driven marketing policy.
1.2.4. Improper
The transfer of referrer data can be really influenced by the redirection technique used.
As an example, Internet Explorer 8 does not retrieve referral data, if the methods listed below are used to redirect pages. They are:
JavaScript. locationhref and Meta refresh-0.Also, Internet Explorer does not find reference data when a user clicks on a link that uses the JavaScript "Windows.open" or when a user accesses a link that has been integrated into a flash application.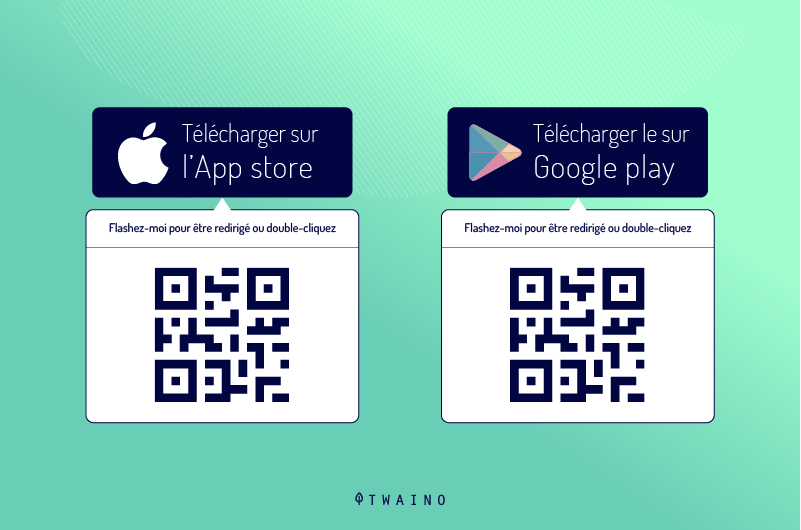 The redirection methods that I will mention below, do not guarantee that all browsers will send referral data. It is:
Javascript:location.href
Javascript:location. replace
Windows.open
Meta refresh.
Instead of using Meta and JavaScript redirects, it is better to redirect your users as well as search engines, using redirect server code 301.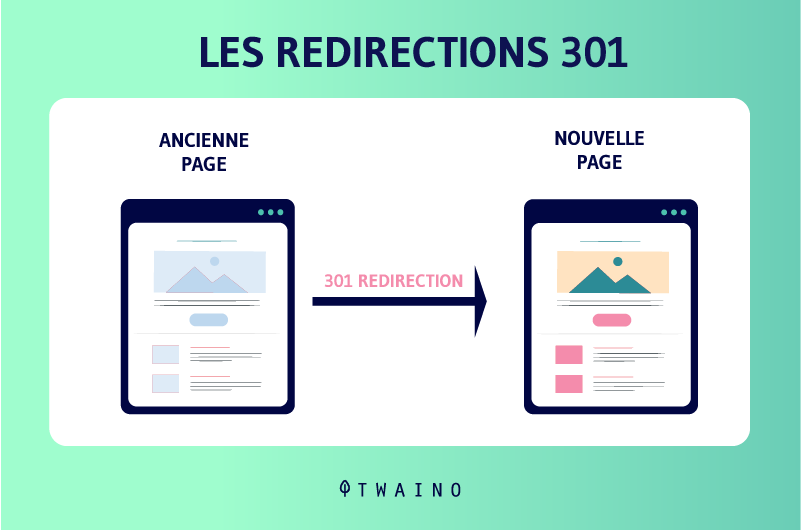 Indeed, the latter promotes the transmission of reference data to all the main browsers.
Often prefer 301 redirects for all your redirection procedures, as these offer good compatibility with internet browsers with regard to the transmission of reference data.
1.2.5. Traffic from off-internet documents
You should know that the links that appear in documents or media such as: Microsoft Word documents, PDFs or slideshows, do not return reference data.
Therefore, users who come to your site through these links will be purely counted as direct traffic on your Google Analytics reports.
Clicks from traditional mobile apps, especially apps that feature browsersin-app, also have the infamous habit of not showing or excluding reference data.
To some extent, this is unavoidable, as links that are not directly on the web will spontaneously generate a certain volume of direct traffic. However, there are a few things that can be controlled.
If, for example, you create and publish white papers or offer downloadable PDF guides, you absolutely must add UTM campaign mechanisms to the embedded hyperlinks.
Can you forget to follow up on an email marketing campaign you had to launch? It's probably not possible. Good ! So why do you share bundles and giveaways without tracking their effectiveness?
To a certain extent, these PDF documents are even more important than the content provided by emails, especially since these have a lifespan that cannot necessarily be compared to that of an emailing campaign.
Here is a well-marked URL snippet that can be inserted into a non-web document as a link: https:
//www.twaino.com/blog/marketing/publier-articles-invites/?…
This applies also for URLs in your offline prospecting materials. For large campaigns, choose a succinct and easily memorable URL, for example: Twaino.com/tv/.
Not to mention the design of a completely new landing page. But you also have the option of bypassing the page creation process by redirecting the custom URL to the URL of a page already set up and properly tagged with configurations UTM.
1.2.6. The dark social
We are in the presence of a very important element, and at the same time less mastered by marketers.
The expression the dark social was coined by Alexis Madrigal in 2012 and used during an article he wrote for The Atlantic. It primarily represents social marketing techniques that are not easily traceable to a specific source. It can be:
Instant messaging;
WhatsApp;
facebook messenger;
Emails;
Or Telegram.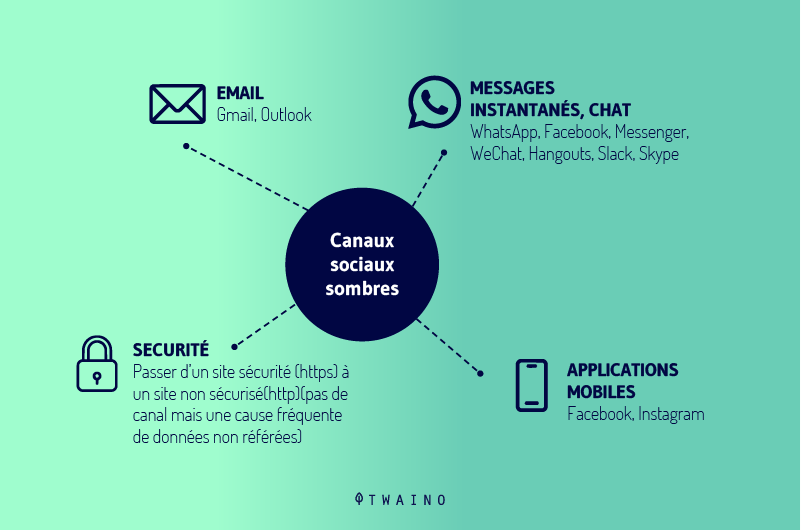 According to some studies, it has been revealed that more than 80% of content shared from publishers' or marketers' websites usually lands in these kinds of private channels.
Talking about the number of people actively using these messaging apps, they vastly outnumber those of social media apps.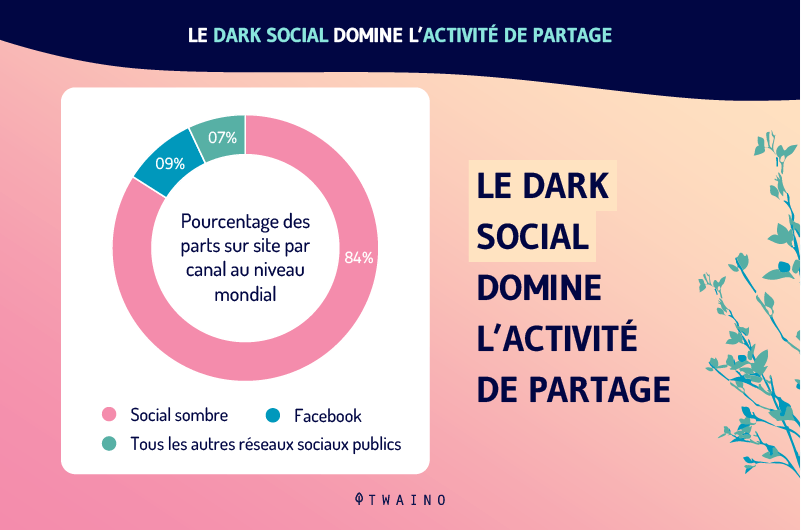 Most of the actions generated by these dynamic platforms are generally classified in the direct traffic category by analytics tools.
The privacy of dark social is a real gold mine for more personal, targeted and relevant interactions with users potentially leading to conversion.
Although it has a reputation for being mysterious and difficult to follow, dark social has the ability to bring its incredible word-of -mouth to marketers.
So how do you filter the volume of dark social traffic that is counted as direct traffic? Truth be told, there is no silver bullet, as proper distribution of dark social involves very tight control of the campaign.
other hand, a solution may be available to you, but it could vary widely depending on:
Your field of activity;
Your audience;
Your offers.
However, most websites can implement this approach, which consists of offering practical and well-configured sharing buttons for private channels such as: whatsapp, email or slack.
When setting up these, make sure to offer Internet users the URL shares accompanied by UTM parameters. This will identify some of your dark social traffic.
1.2.7. Fake direct traffic from spambots
For Google Analytics, fake traffic can be defined as one or more fake hits listed in your Google Analytics domain.
We designate as "Call" here, the action that an Internet user performs with your website and which generates the sending of data to your Google Analytics domain. A call or hit in English can be:
A page view;
ScreenView;
An event ;
A transaction ;
Etc.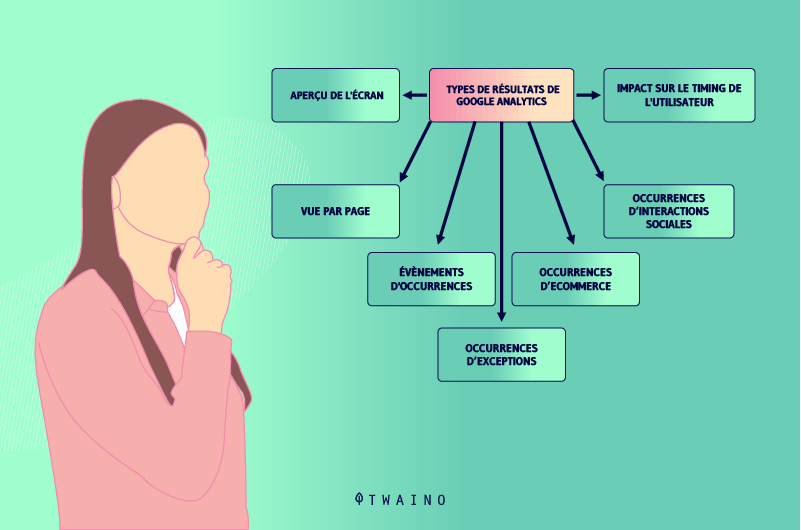 A fake call is one sent by a spambot, instead of being the work of a human who interacted with your website. With the current evolution of digital, it is possible to simulate a Google Analytics call.
Which means that a spammer is able to send fake:
Direct traffic;
Reference traffic;
It can also simulate:
Events;
virtual pages;
Screen displays;
Domain names;
Query URLs;
Keywords;
Or even transaction data.
When it comes to Google Analytics, there are two categories of spambots: those that visit websites and those that don't.
Spam bots that crawl your website are able to come to your website without leaving any referral data. All these visits will be listed as direct traffic by Google analytics.
Compared to spambots that do not visit your website, they are capable of sending fake calls to your Google Analytics domain by breaking all protocol rules.
If you notice a large increase in direct traffic spontaneously, with a bounce rate of up to 100% and a session duration of almost 0 seconds, there is a good chance that your site is attacked by a spambot.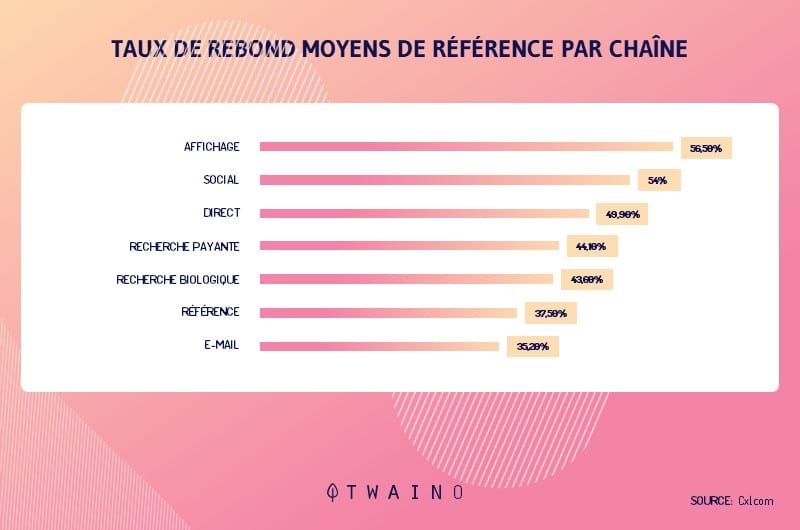 Be sure to enable robot filtering features in your Google Analytics account settings. Enable this in all views except for RAW.
Here is the procedure to follow if you want to activate the robot filter settings in Google analytics:
Step 1: Access the Google Analytics you created.
Step 2: Select settings in the "Admin" tab on the left.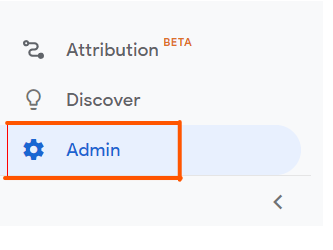 Step 3: Go to the "displays" tab and choose "Parameter displays".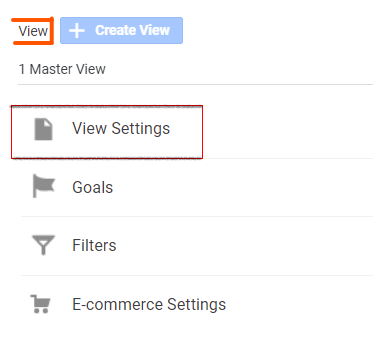 Step 4: Go down to "display settings", then enable the robot filtering features.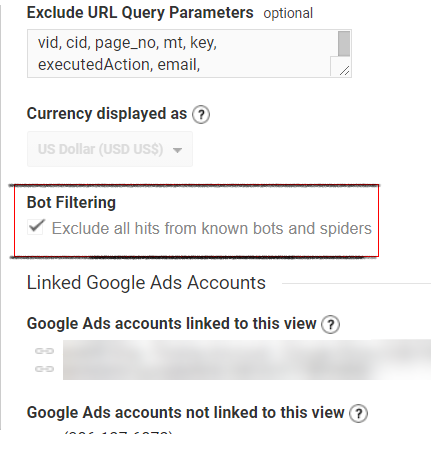 1.2.8. Browsers that do not transmit reference data
The transfer of reference data may also be dependent on the web browsers used by users. If browsers as they are don't send information against referrals, it would be impossible to get it otherwise.
Whenever a referrer is not mentioned for various reasons, Google Analytics cannot identify where the source of traffic is coming from and classifies it directly in Directs.
Sometimes privacy settings held by browsers or add-ons such as Firefox, No Referrer AddOn or ScripSafe For Chromecause referrer headers to be stripped, preventing referrers from being forwarded.
Below are examples of functions that do not allow browsers to transfer reference data:
Browsing in private mode;
Incognito use;
And various related parameters.
It is important to mention that privacy features as well as add-ons are unable to prevent the transfer of referral data to search engines such as Google.
This is because they don't include the referrer headers when they do the forwarding. This is also the reason why they manage to dodge HTTP secure connection requirements, passing the referrer from HTTPS to the HTTP website.
Now you know what direct traffic is and what can cause it. So let's move on to how to filter the number of direct traffic on analysis tools like Google analytics.
Chapter 2: 06 Tips for Filtering Direct Traffic in Google Analytics
In this chapter, I will introduce you to some methods for filtering direct traffic in Google Analytics, and then explain how this traffic can benefit you.
Indeed, as you see direct traffic can be unappreciated by the various causes that I had to cite in the first chapter.other hand, it also has a rewarding side that is important for you to know.
But first, here are the 06 methods to put into practice to filter direct traffic in GA.
2.1. Mark up the URLs of each marketing campaign
One of the best ways that can significantly filter your direct traffic is to mark up each URL of all your marketing campaigns. This by using UTM parameters:
utm_source;
utm_medium;
utm_term;
utm_content;
utm_campaign.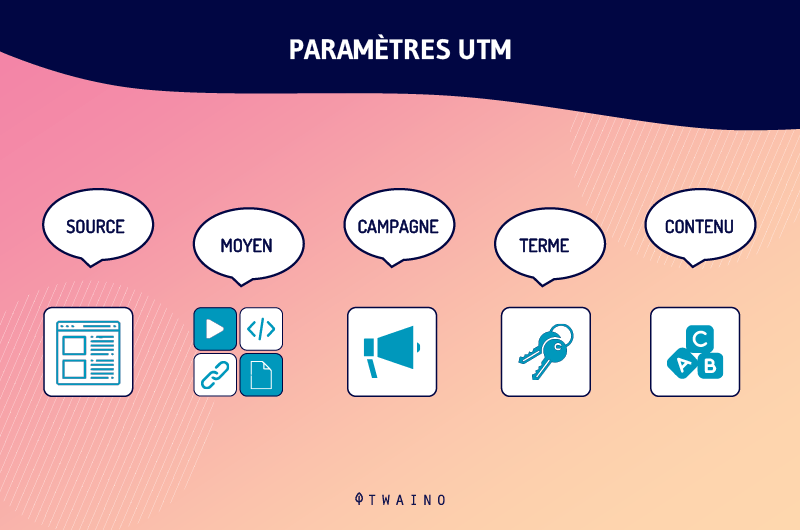 Look at this example tagged URL:
https://www.optimizesmart.com/google-analytics-cookies-ultimate-guide/?utm-source=facebook&utm_medium=social&utm_campagne=article-promotion
This same URL when no markup has been done looks like this:
https://www.optimizesmart.com/google-analytics-cookies-ultimate-guide/
Always make sure to markup the URLs you share, whether by email or on social networks.
2.2. Configure all pages on your site with a valid GA tracking code
It is important to ensure that all of your pages contain an active Google Analytics tracking code that can consistently trigger when someone loads the page.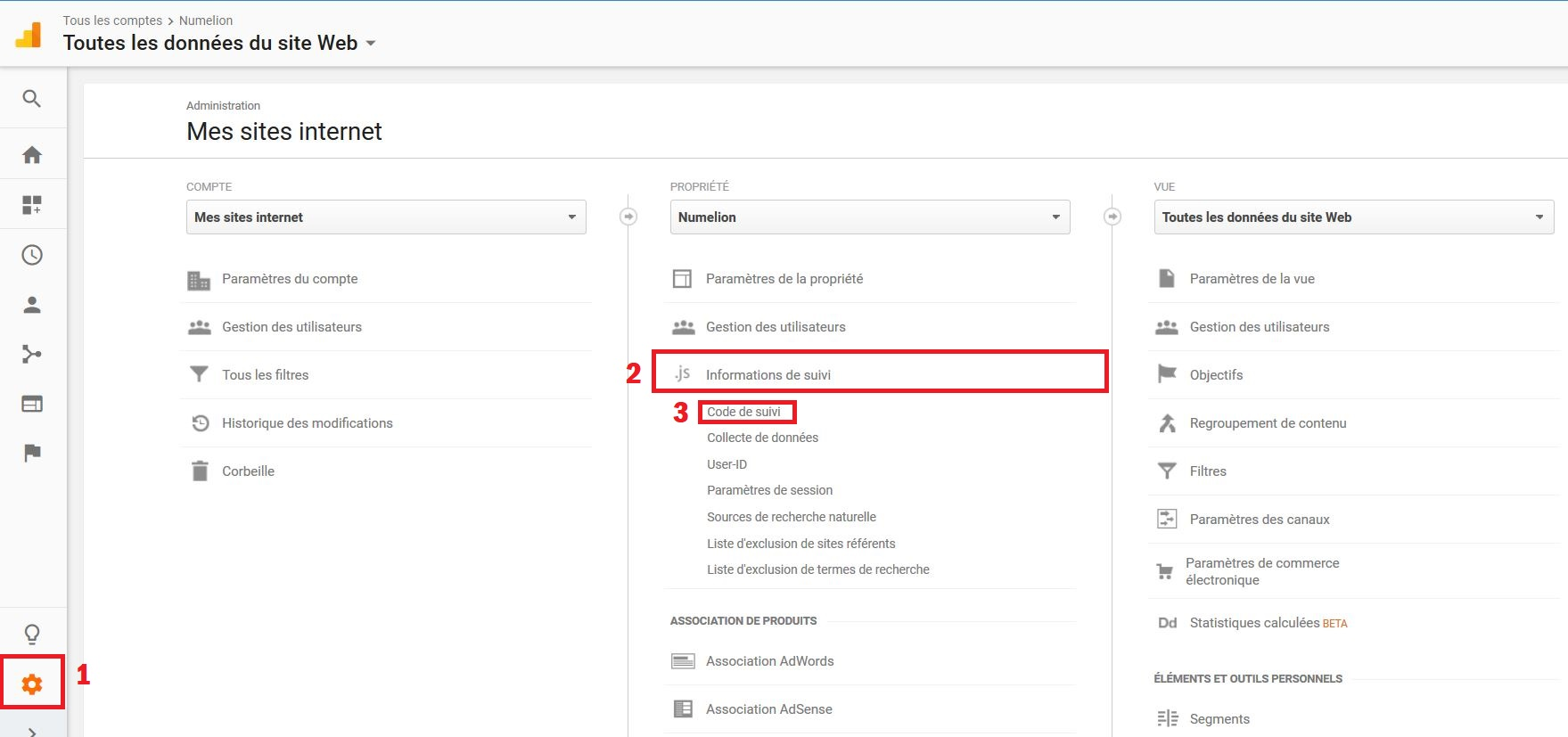 Source: Numelion
If you do not do this, traffic from your own web pages may be marked as direct traffic or traffic from self-referencing by Google Analytics.
It is also important to do an audit to analyze all pages that do not have a tracking code.
2.3. Insert tagged URLs in non-web documents
When the URL you insert in a document that is not online such as: PDFs, Word, Excel, PowerPoint, or in an email, hascampaign tracking functions clearly identifiable, the odds of that URL being clicked on increase dramatically.
Users don't really like the fact that their actions like clicking on a URL are tracked. So when they see that a URL contains campaign tracking parameters, they often feel like they are being tracked or tracked.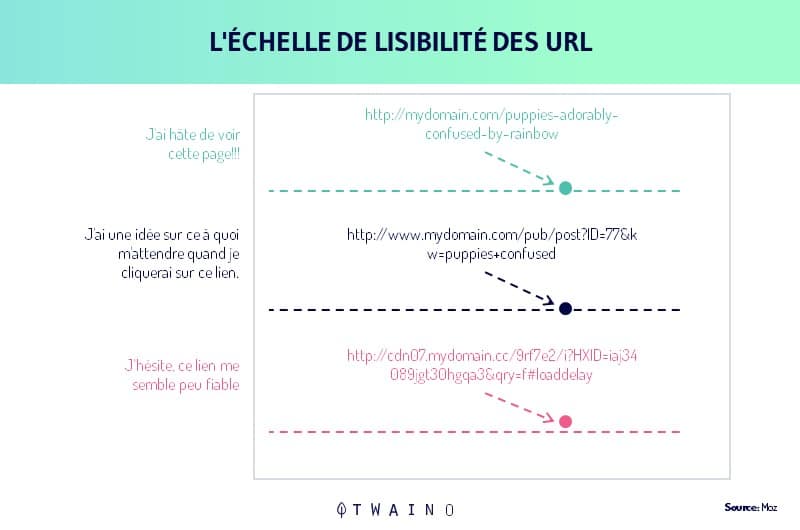 It's for this reason that some marketers don't share their URLs or simply embed tracking parameters before sharing. It should also be remembered that tracking parameters make a URL unattractive.
If you want to distribute content through non-HTML documents (PDF, Word, Excel, office email), the best way to go about inserting tagged URLs is to use a URL shortening tool like bitly.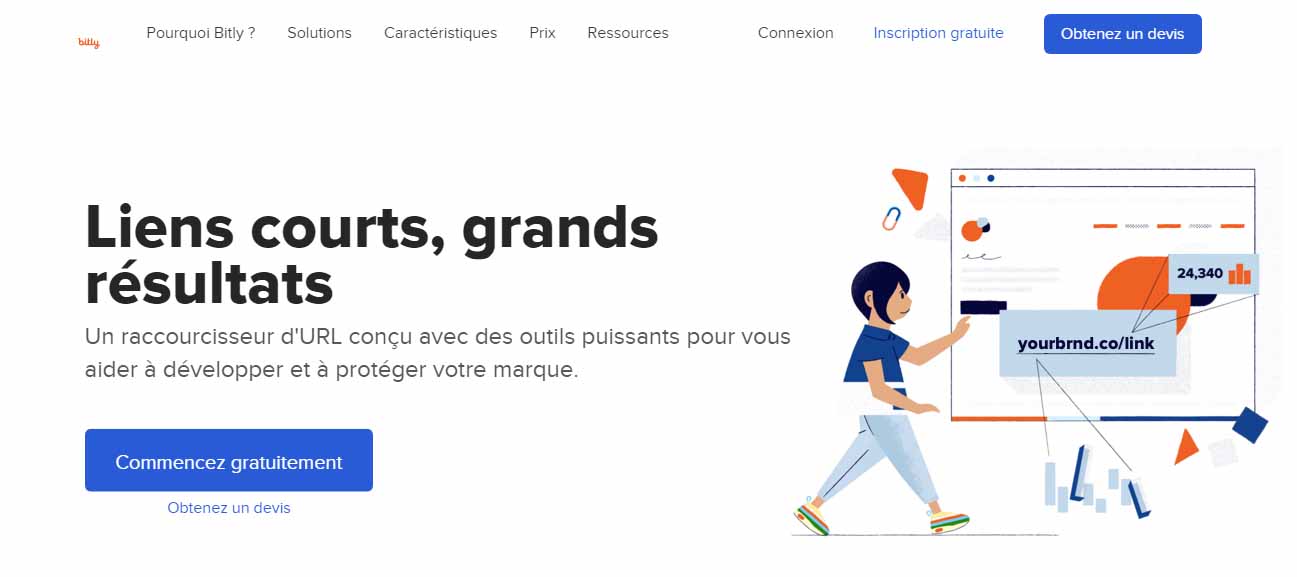 Consider the URL below with campaign tracking parameters:
https://www.optimizesmart.com/google-analytics-cookies/?utm_source=microsoft-word&utm_medium=non-html-document&utm_campagne=article-promotion
Now if you want to distribute this URL through a non-web document, perform a shortening on it first from the Bitly tool. Then do the integration:
https://bitly/1bicdZI
I advise you to use the custom support "non-HTML document" when you want to tag URLs that you want to insert into non-HTML documents.

With this capture above, you can easily realize that a user clicked on a link inserted in a Microsoft-Word document.
2.4. Manage your redirects well
It is important not to forget the risks associated with browser references, privacy settings, and various add-ons.
However, you must redirect all your visitors and search engines using the 301 or 302 code server redirection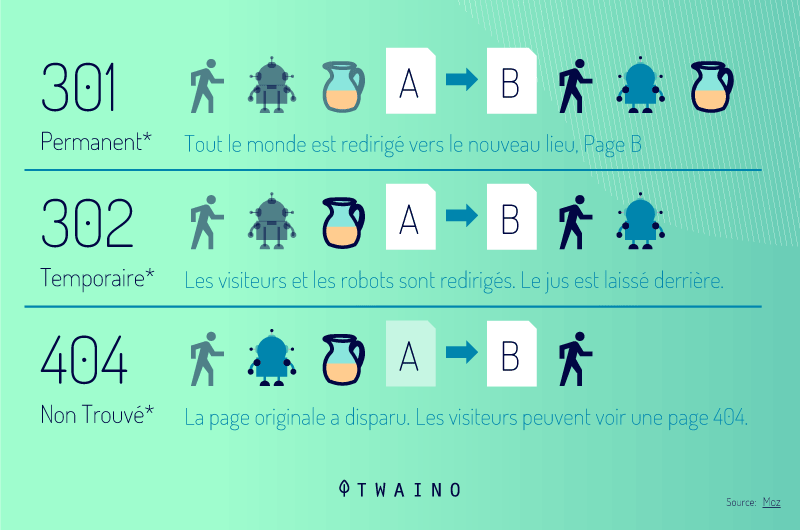 Above all, you must avoid redirecting your pages with JavaScript or Meta redirects and also avoid redirect chains so as not to confuse a referrer during several redirects.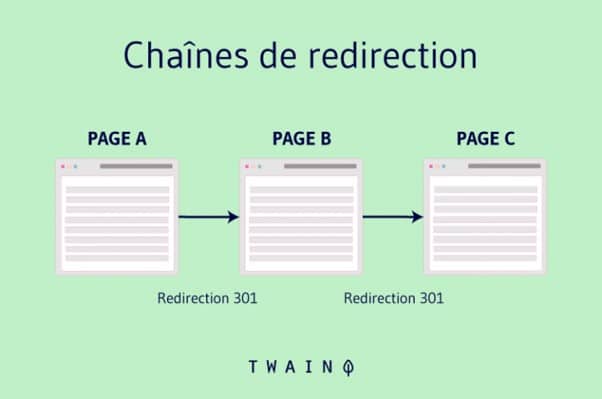 2.5. Block Traffic Coming From Inside
It is important that you block traffic coming from your own company (Internal Traffic). You must prevent it from being tracked by Google analytics by implementing the Google Analytics opt-out add-on.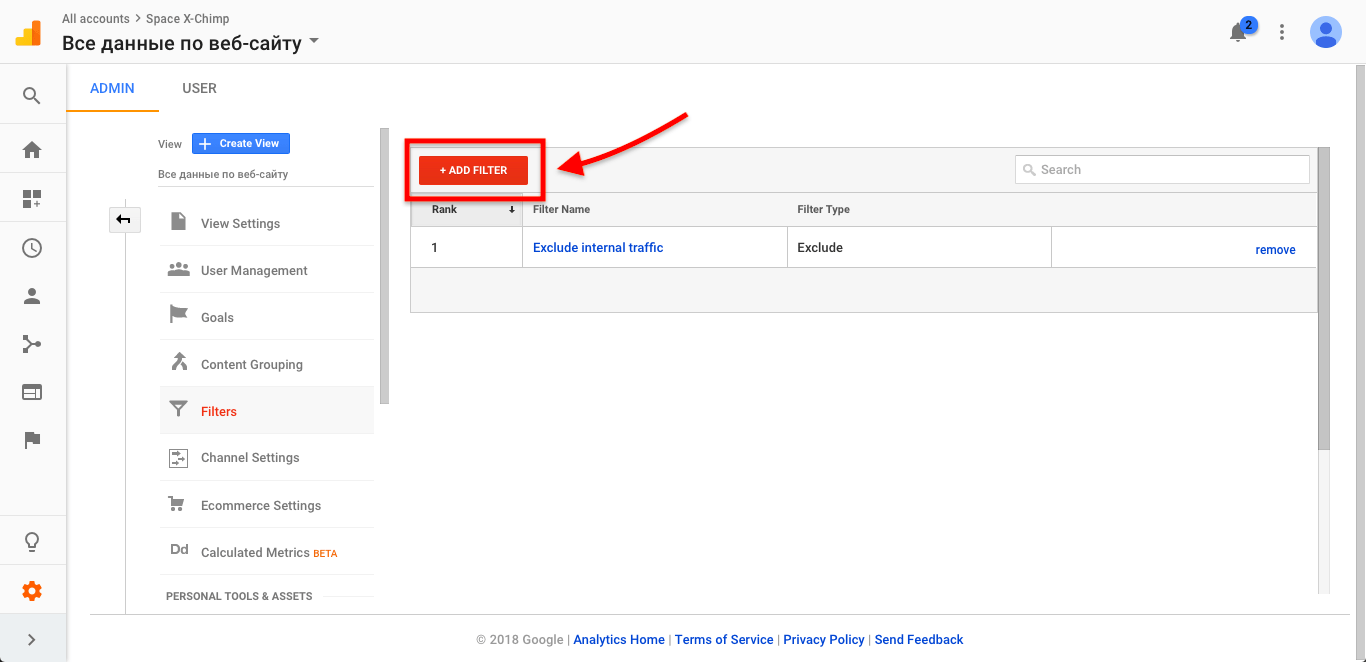 Source: My Cyber ​​Universe
The use of traffic blocking by IP address is not always effective in these situations, as long as you have a static IP address. Indeed, they are not always efficient, because the IPs are only changing all the time.
Generally, internet traffic is counted in the direct traffic bucket by Google Analytics. If, for example, your site developers are highly committed to testing, they will come to your website every day and all day long.
These are traffics that can be mentioned as direct by Google analytics.
2.6. Use television (TV) attribution models
If your brand promotes its services or products through television advertising, but you want to assess the impact of this advertising on the traffic obtained and the sales made on your site , I would absolutely recommend using the TV attribution model.
This attribution model is a model that works like an algorithm, and uses artificial intelligence and statistical modeling to assign credits associated with sales and conversions to each marketing approach made.
Advertisements made on televisions generate visits and sales on websites. If you keep an eye on your Google analytics data at the right time and after each television commercial, you will surely notice a significant increase in direct traffic.
But there is no way to be certain that this increase comes from television advertising and not from another type of marketing campaign.
When you run different TV ads across multiple ad channels, it's harder to gauge the impact of each ad channel, TV programs or a specific ad network.
The use of the TV attribution model is then obvious and practical.
With the TV attribution model tool, it is possible to manage all your TV marketing actions, whether it is broadcasts, traffic generated or sales, etc.
This type of attribution model is not a model that you can achieve with the classic Google analytics tool, because it is beyond its capabilities.It is therefore advisable to use specific tools which offer means of TV attribution. Among these we have Google attribution 360.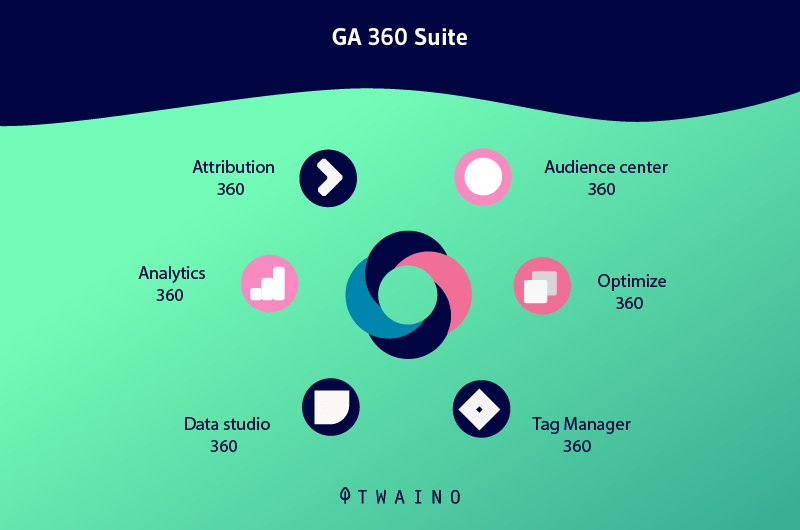 This Google TV attribution model tool provides a detailed view of the movements between TV ads and the resulting online activities.
2.7. Some tips to follow to better control your direct traffic
Here is a list of things to do or not to do to better help you filter the direct traffic of your website:
Migrate to HTTPS: Transfer all your websites to HTTPS ;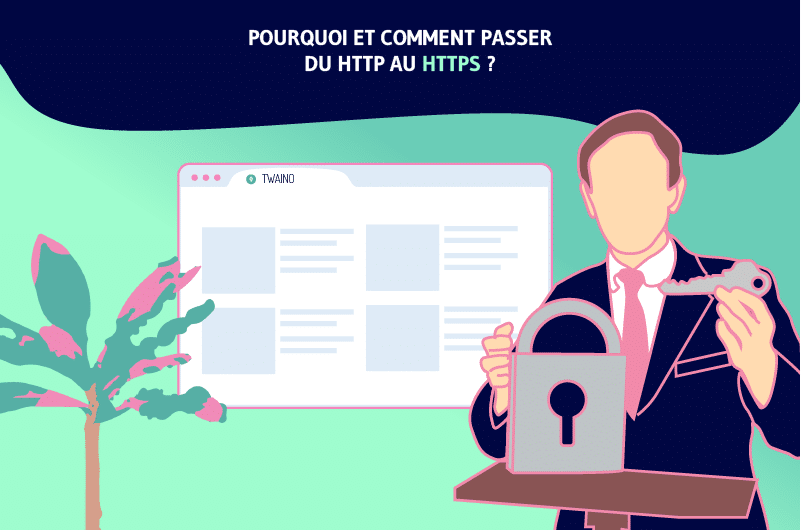 To learn why and how to switch from HTTP to HTTPS, please follow this guide.
Do not use rel="noreferrer" on your website links: Make sure that there is no rel="noreferrer" on your website links, avoid more if you are an affiliate;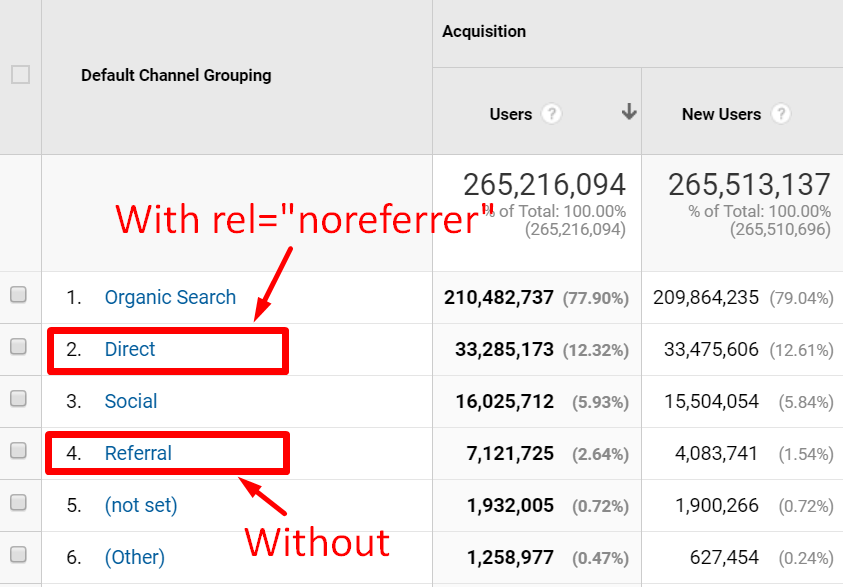 Avoid resetting Google analytics cookies: Make sure your code does not trigger resetting Google analytics cookies. This leads to a visit automatically classified in the direct traffics. This is a problem that many peopledon't care about and can be difficult to diagnose;
Check your domain's firewall settings to ensure that the referrer is not removed;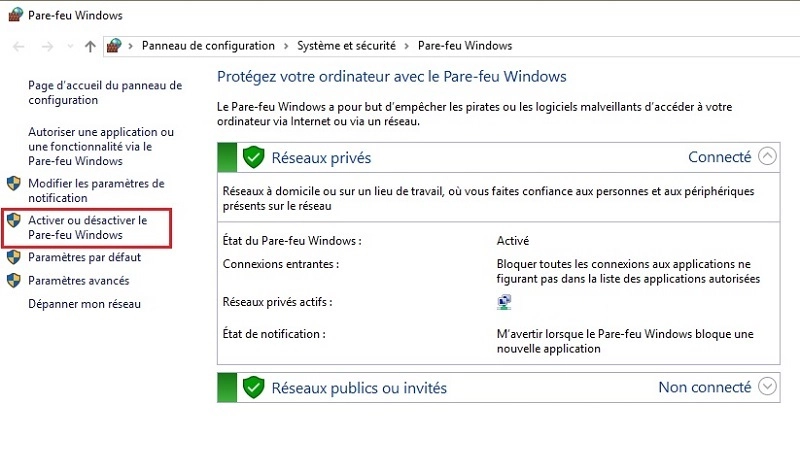 Source: Papergeek
Find a link between your direct visits and your marketing campaigns: When you issue a new campaign, especially offline, the direct traffic of your site generally increases. Remember to note all these variations on direct traffic with Google Analytics Annotation. By doing so you can distribute the traffic from direct traffic over a given period to your marketing campaigns;
Set up a follow-up solution for all your phone calls: This concerns websites that manage their leads from phone calls. If you don't track your phone calls, chances are you'll lose all your referral data;
Also look for other tools to capture your benchmark data besides Google analytics: Try not to rely solely on Google analytics for your benchmark data, especially if you're tracking mobile apps. I advise you to use Tune, it is a tool that will allow you to track your benchmark data more accurately than Google Analytics.
But do you know why direct traffic can be quite beneficial? This is what I will show you without further ado in the next paragraph.
As is often said, everything has its benefits as well as its risks. So let's see what makes direct traffic beneficial.
2.8. How can direct traffic be advantageous enough?
If you had followed my presentation on dark social and bookmarks , you would have understood that they are very valuable elements to analyze more closely. As a reminder, dark social represents users who click on links sent to them on their private messaging services such as:
Whatsapp;
Messenger;
Telegram.
These users can also be very regular and engaged. It is therefore not uncommon to see in these conditions the conversion rate of your website increase considerably, for direct traffic once despised.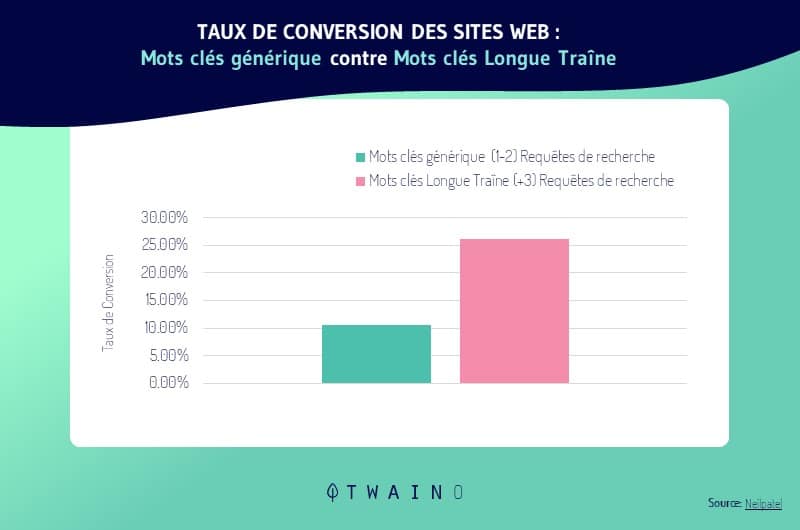 It must be said that these sources of traffic, although they are direct, bring a lot to your site.
Finally, here is the biggest benefit of direct traffic. There is nothing more gratifying for a webmaster than knowing his users directly type the URL of his website and access it without going through the big bucks.
Direct traffic therefore allows you to know that your site has notoriety among its audience.
Summary
traffic Direct is scored by Google Analytics each time a person types in a site's URL in a browser and navigates to it.
Well, that's what was believed before further examination revealed otherwise. Indeed, it turns out that direct traffic also includes all visits whose reference has not been identified by Google analytics.
It should also be noted that there are several non- referencedsources which can often cause an increase in direct traffic. I have presented to you for this fact, some eminent sources then explained how to control them in order to better filter direct traffic.
Either way, as long as the direct traffic is basically people coming from both sides, it's a big plus for your website.
We are at the end of our article. I hope it has been very useful to you.