traffic in digital marketing represents all the users that come from your email marketing campaigns. These are simply people who clicked on your site's link from an email you sent them. It is one of the main sources of traffic for a website, since it is made up of prospects and existing customers.
Driving traffic nowadays seems to be more and more complicated for webmasters as well as digital marketers. Sometimes traffic from organic or paid search alone is not enough to convert prospects well.
Email marketing is one of the most successful sources of traffic acquisition today. Recognized not only for its incredible ability to convert your prospects, it also helps build brand awareness and then build customer trust and loyalty.
As you can see, mail traffic comes mainly from the marketing strategy called emailing.
It is therefore important to understand how this digital marketing technique works, its advantages and how to use it to attract the most email traffic.
So:
What does email traffic mean?
What are its advantages for a website?
How to optimize mail traffic thanks to emailing?
How to measure email traffic using tools and metrics?
This is what I will have to discuss in our article. I recommend that you do not miss any detail, because you are about to discover a new source of information that can boost your business. We begin !
Chapter 1: What is mail traffic?
You are right to ask the question. But before I answer you, it is worth summarizing what you will see in this chapter. After bringing a definition to web traffic, I will present its advantages and some disadvantages for your activity.
1.1. Notion of mail traffic
The expression "mail traffic" corresponds to the quantity of traffic obtained through emails from a marketing point of view. It represents in this context, the number of people who visit your website after clicking on a link found in an email that you have provided.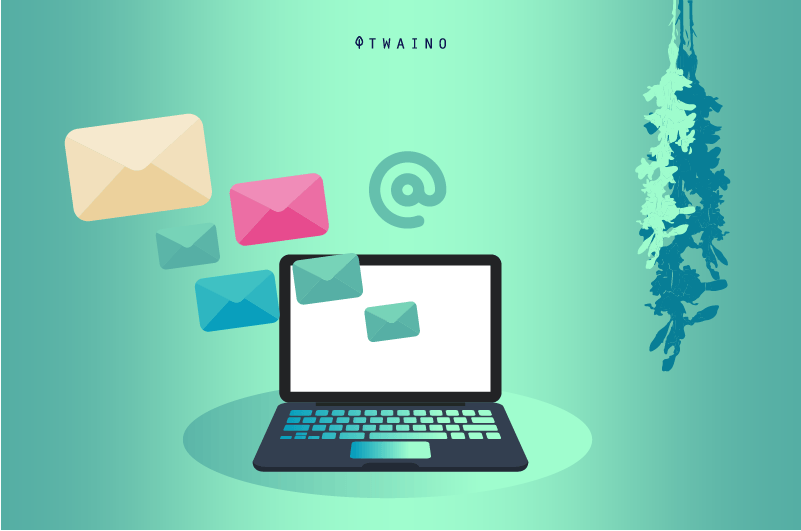 Web traffic is obtained through email marketing. The latter is a kind of online sales strategy, which consists of issuing a series of specific messages, by email to a list of existing contacts or potential buyers (mailing list).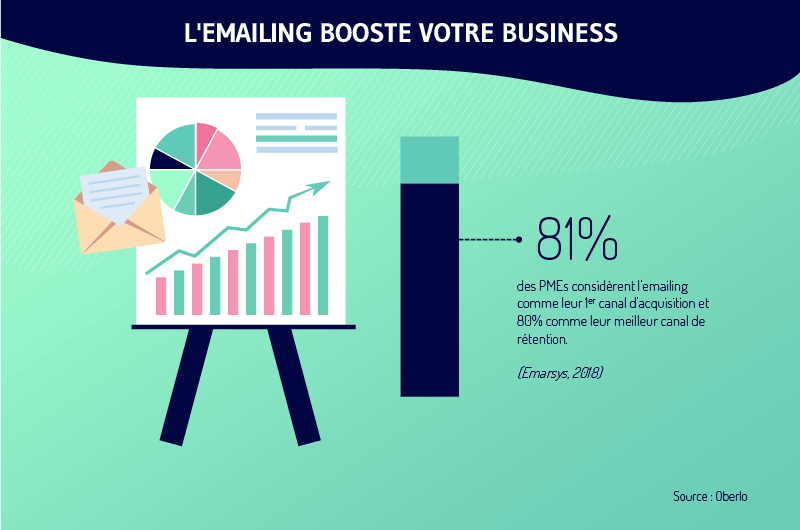 With these emails, you can carry out several actions. You can indeed:
Inform your prospects of new products or services offered so that they try or buy them;
Connect with customers to get them interested in you or what you do.
Many marketers use email to:
Make sales;
Get donations;
Or send advertising announcements to a targeted audience.
The main goal is to develop a loyal customer base consumer habit consistent and lasting.
But for this marketing campaign to be successful and successful, it is necessary to have an e-mail or email address list.
In addition, the digital marketing expert must be able to be creative when writing advertising emails, in order to hold the attention of target users.
Assuming your website offers visitors an interesting action like buying a product or filling out a form, acquiring email traffic under these conditions is a great way to increase your overall revenue.
But the benefits go way beyond that. Here are the real benefits of email marketing for your online business.
1.2. The advantages of using email marketing to attract email traffic
Several advantages can motivate you to use email marketing to attract email traffic. Here they are.
1.2.1. Allows you to meet a large audience
Do you know exactly how many times you check your email in a day? Many times, right? Similarly, 90% of users check their email often, a large number of times throughout a day.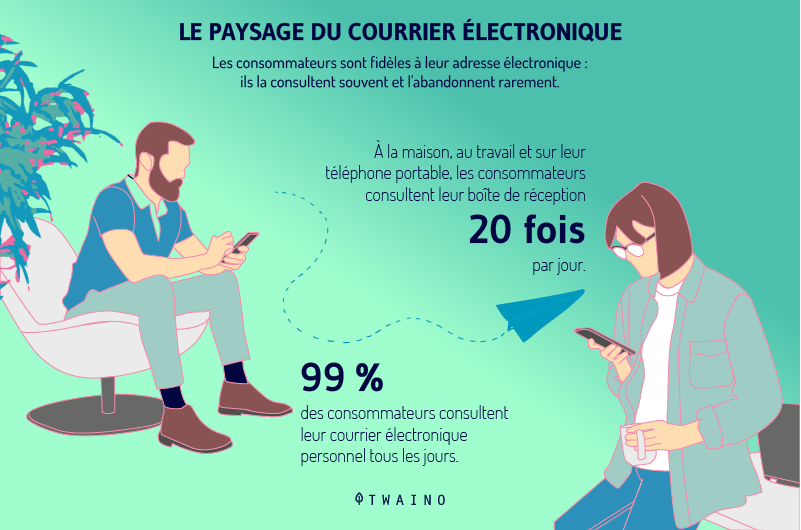 Regardless, whether people are checking their emails for personal or totally business-related reasons, you should know that they land on your email broadcasts almost all the time.
In fact, an ordinary person can check their email about 20 times in a day. This means that almost 68.9% of your customers check all marketing-related emails three times a week via their mobiles.
This represents a great opportunity for medium or large companies to place themselves in the front lines and to be noticed by a general public.
1.2.2. Increase in conversion rate
Compared to other marketing techniques, email marketing is the one that offers a high conversion rate. Indeed, the quantity of an order made by email is 3 times greater than that made in a traditional store or shop.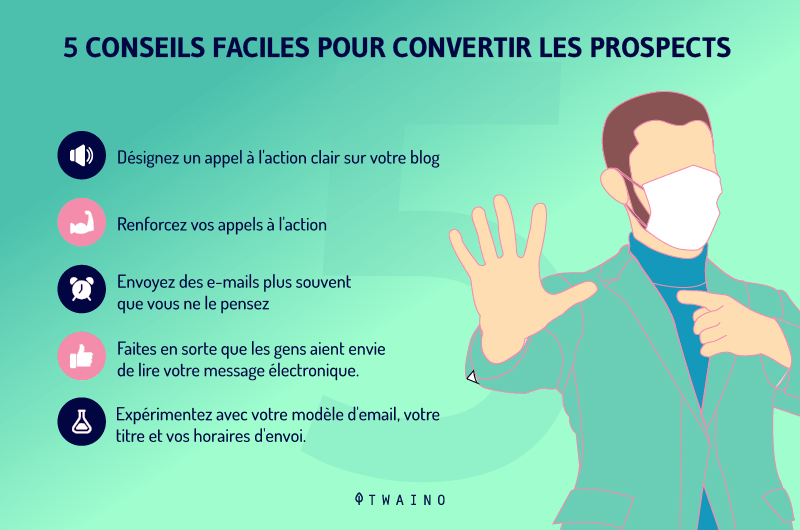 If your email marketing strategy is well crafted and effective, you are able to increase your conversion rate to a higher percentage.
Promotional emails are usually sent with a call to action button at the end of the message. This is a factor that increases the conversion rate.
1.2.3. Higher Profitability Than Traditional Marketing Methods
One of the main reasons why email marketing is advantageous is its excellent cost-effectiveness compared to other traditional marketing strategies.
Switching from simple direct mail to marketing emails can save you a ton of money. On the other hand, printing and distributing brochures can cause you to exceed your budget.
Rather than spending your funds on print media, you can invest them in finding valuable content sources with which to attract your potential buyers from email marketing.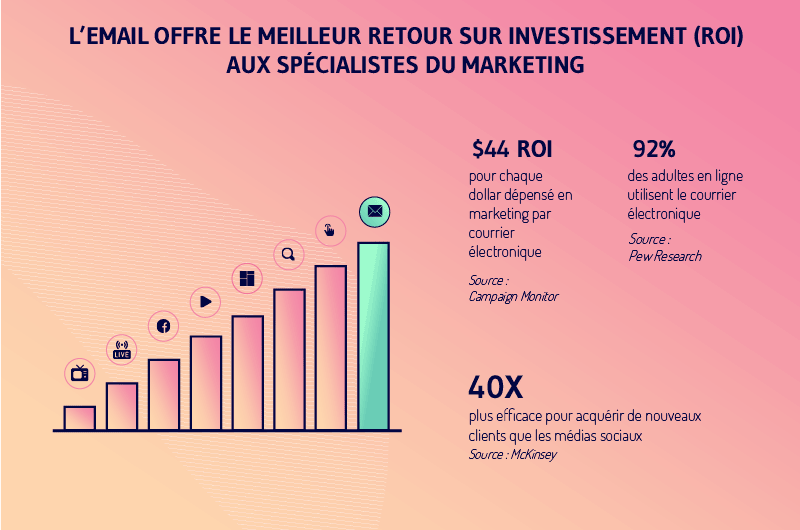 According to one study, a marketerg generates as ROI 44 dollars for every 1 dollar invested in email marketing.
1.2.4. Easy to Manage and Track
As technology advances, automated software tools are becoming better at quantifying marketing campaigns and strategies.
Let's take the example of email marketing measurement tools, they can allow you to analyze the overall results by showing you:
The number of users who received your email;
Or who purchased one of your items by email.
These tools are measuring instruments that will allow you to analyze your email marketing campaigns, in order to see if they are working well or not.
If you find that your campaigns aren't performing the way you 'd hoped, you always have the option to easily make changes either about:
Your content;
Object bars;
Or on the forms of products or services you offer.
This way, you can evaluate your performance against each change or action you take.
1.2.5. Increasing Brand
Awareness Another benefit of doing email marketing is that it helps to increase brand awareness.
Through a large mailing list, you have the ability to sneak into the thousands of inboxes of people who might be interested in the products or services you offer.
Thanks to email marketing, you can establish regular and consistent with your subscribers.
The more engagement and interaction you create with your followers, the more informed they will be about your business. This can significantly boost your brand awareness.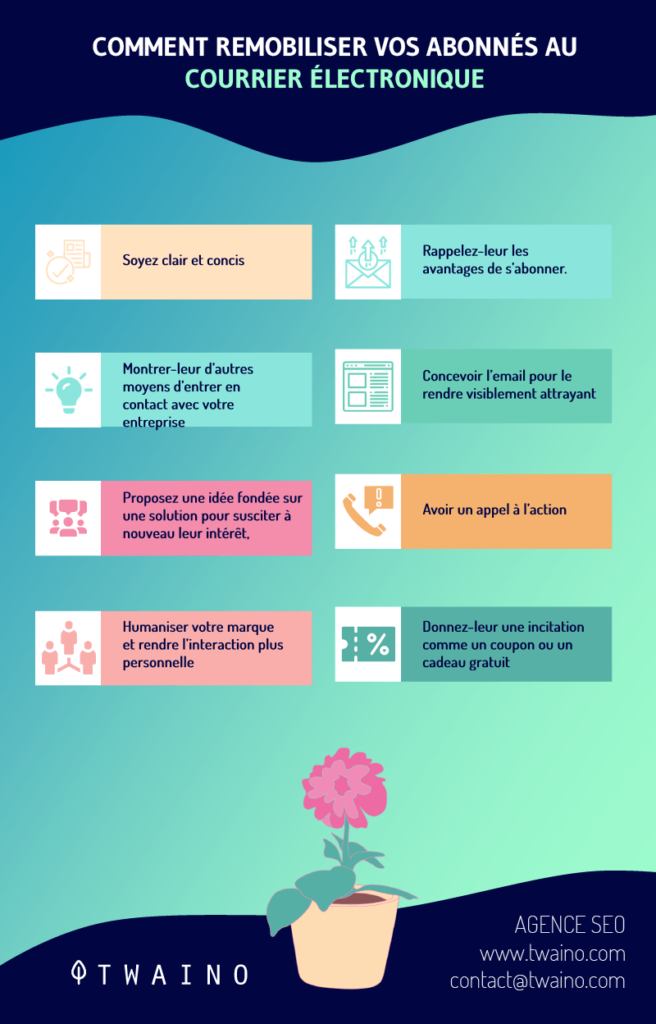 1.2.6. Targeting a specific audience
Being able to segment your population is one of the advantages of email marketing. Indeed, with sophisticated email marketing tools, you can segment your mailing list or subscribers into several groups based on the interests and characteristics of each prospect.
If you manage to master this method, you can now create your content and direct it to a well-targeted audience. This not only increases the value of your brand, but also increases the accuracy of your campaigns.
It will also allow you to increase your sales. Because you are sure that the public you are addressing has a real interest in what you are offering.
1.2.7. Increase your brand's credibility
Customers prefer to go to companies they trust. This is the case for all of us, moreover, in everyday relationships. The human prefers to associate with people who are credible.
You should know that email marketing helps you build trusting relationships with subscribers. It also allows you to offer free and relevant content to your consumers.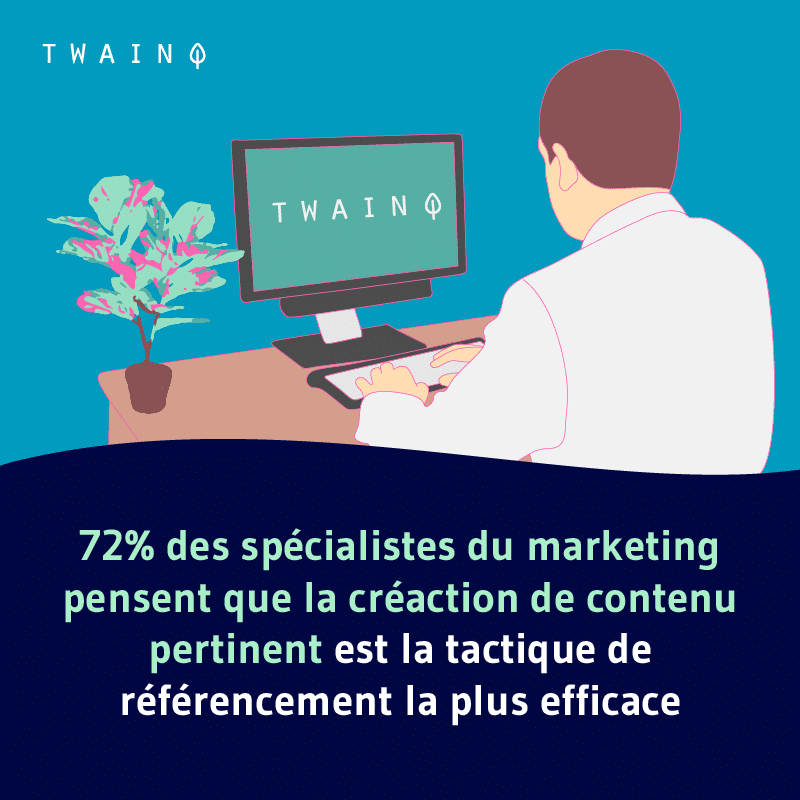 For example, there are many companies that create content for their newsletters in order to engage more with their audiences.
When you provide high value information to consumers, without using a promotional tone, you can build a long-lasting relationship with them.
This will not only make you credible in the market, but you can also position your brand as a leader in its industry.
Although email marketing has real advantages, it has some disadvantages that are very small compared to the vast potential it offers.
1.3. Some drawbacks of email marketing
To attract email traffic, it is important to use email marketing, but this procedure is not without drawbacks. It should also be noted that these disadvantages do not outweigh all the advantages that this method could offer.
By becoming aware of these issues, you will be able to craft a strategic and successful email marketing campaign.
Here are the disadvantages that we could encounter in our email marketing procedure.
1.3.1. Spam and Unsubscribe
Readers are often upset by too much email or spam in their inboxes. If you don't target your audience correctly, you run a high risk of them unsubscribing.
You should therefore take adequate measures to ensure that your email marketing campaigns comply with confidentiality requirements. You must also remember to target your audience well so that they are really interested in what you offer.
1.3.2. Undelivered content, design and size issues
You should be aware that there is a high probability that your email content will not reach certain recipients. This is because many internet service providers filter messages that contain spammy keywords.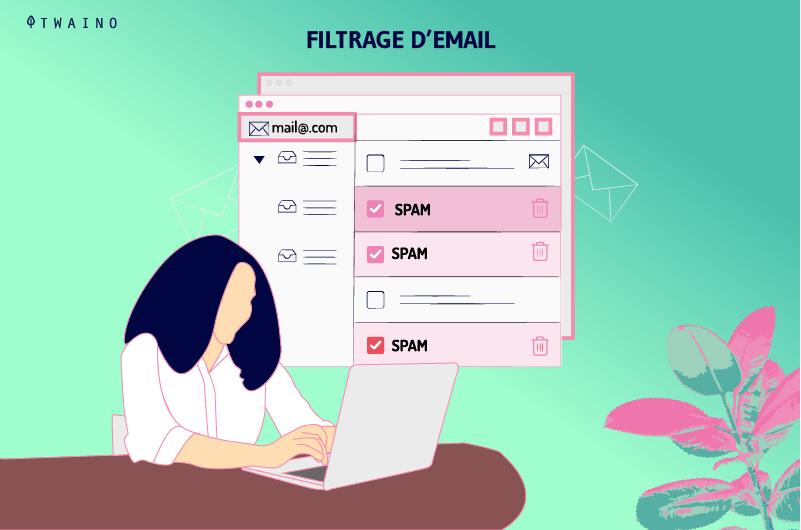 There is also a design issue. Indeed, it is important that your mail is very well designed and adapted to all devices (computers, mobile, tablet). This may make it easier for all users to read emails.
Regarding size issues, you should understand that there are some emails that will have difficulty opening, if they contain large format or large images.
This is a situation that can frustrate your audience, and you may end up losing them all.
1.3.3. Resource and Skills Issues
If you want your email marketing campaign to be successful, you must have three essentials:
A good mailing list;
Great design;
And powerful tools.
If any of these elements are not available, there is a great risk that you will not reach your goals as quickly as you would like.
Now that you no longer have any doubts about what email traffic is, its source and its advantages and disadvantages, let's move on without further delay to how to measure and optimize it in order to benefit greatly from it. .
Chapter 2: Mail traffic: How to measure it using tools and metrics?
I'll start by explaining how to monitor traffic. Most email marketing tools have options that allow you to design, deliver, and measure various metrics related to your email campaigns.
Metrics are an important factor for any business strategy as they enable businesses to make data-driven decisions.
For example, suppose you have an email marketing campaign that isn't performing well at converting your prospects. Several reasons can explain this problem.
Take action without first looking at your metrics, you will miss the point and waste a lot of time.
The solution is to know:
What metrics should you monitor?
How to interpret these metrics?
And above all, how do you access them?
I will first start by giving you some email marketing tools that can help you check off this last point.
2.1. 07 Tools to Track Your Email Marketing Metrics
So that I don't just offer a series of similar email marketing tools, so I decided to introduce you to different aspects of the email marketing process, of each tool.
It is up to you to choose whether you will use them separately or adapt them to your needs.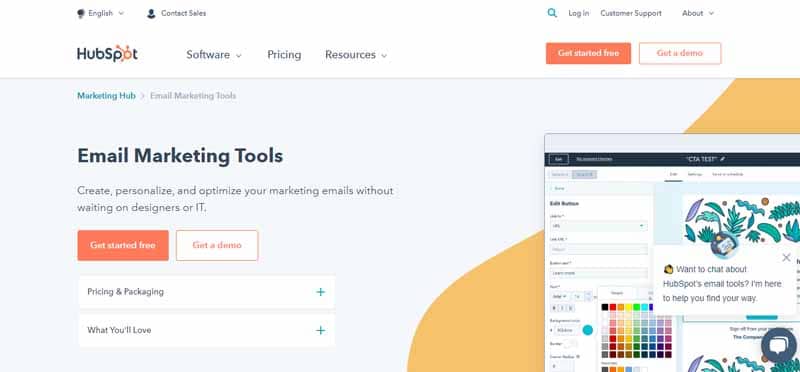 HubSpot, which is undoubtedly well known for its marketing management platform, recently released a free email marketing tool, capable of providing real solutions to companies in terms of their emailing campaigns.
Regardless, if you need to forward thank you emails following a purchase, or to promote running campaigns, the free version of HubSpot Email Marketing can help you with these tasks.
One of the best things that sets this free tool apart from HubSpot is that it's easy to use. It has a very practical text editor with also ready-to-use templates that will allow you to be functional immediately.
What makes HubSpot Email Marketing special is, of course, its ability to integrate with other Hubspot tools, such as the free CRM.
After creating an account, you get access to both of these tools so you can set up a centralized database of your contacts, list them and then start tracking your email performance.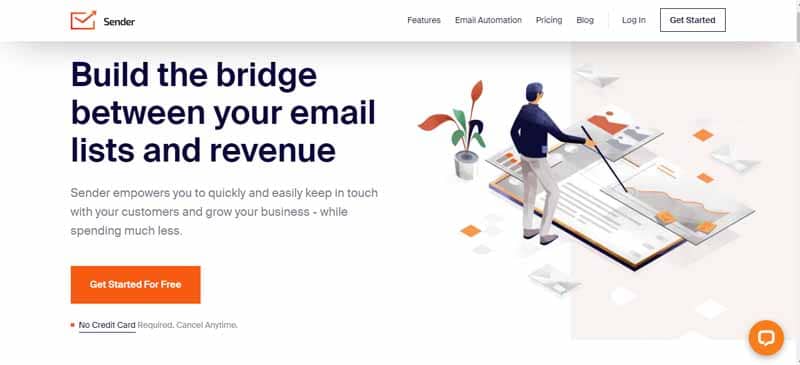 Sender is one of the best free email marketing tools on the market. It has features that ensure good deliverability. With this tool, you can design beautiful newsletters without having any prior HTML language skills.
Several templates or models are available on Sender. You just have to choose the one that suits you best, then customize it with elements like imagery, videography and texts.
It is also possible to create personalized newsletters for each reader in order to have more attention and produce more impact.
Its robust analysis functions are one of the reasons why this tool makes it to our list. Indeed, with these, you can know the users who have:
Opened your emails;
Clicked on links;
Or made a product purchase.
With Sender, you have the ability to determine specific buyer personas based on your subscriber behaviors. This allows you to improve your email distribution strategy and then offer much better offers.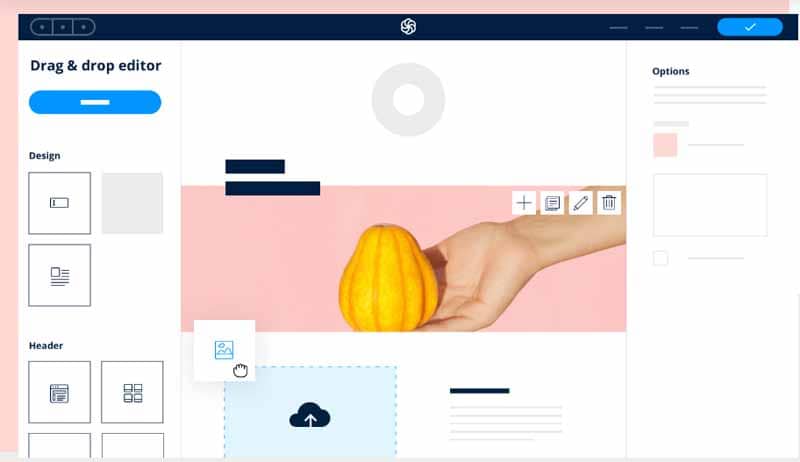 Sendinblue is a marketing communication site offering businesses not only email marketing tools, but also other additional options like customer relationship management or landing page design.
Offering more than 70 design templates, the email design tools of this platform allow you to easily create a really qualitative email. On top of that, these templates are flexible and adaptable to any subject.
You can also preview your designs in advance to make sure your design looks the way you want on all types of screens.
When you finish designing your emails, you have the option to use features like A/B testing or segment subscriber lists to optimize your campaigns and target an ideal audience.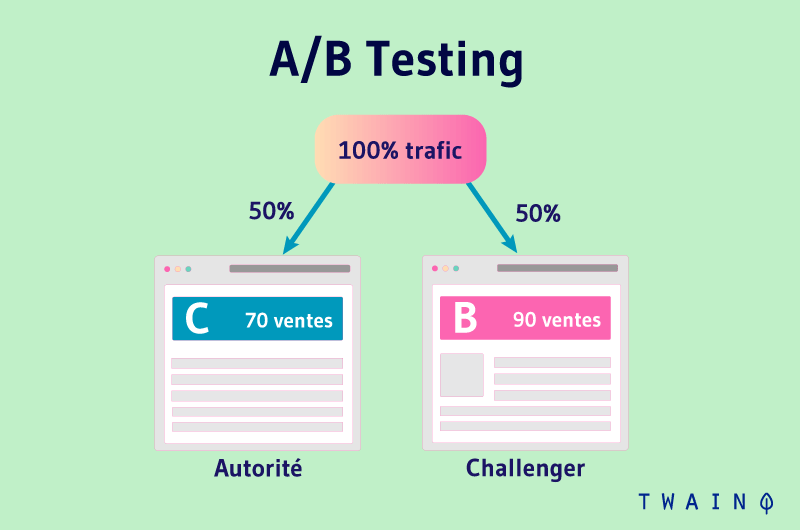 Omnisend is a very elaborate platform for e-commerce marketing bringing together all your digital marketing tools in one place.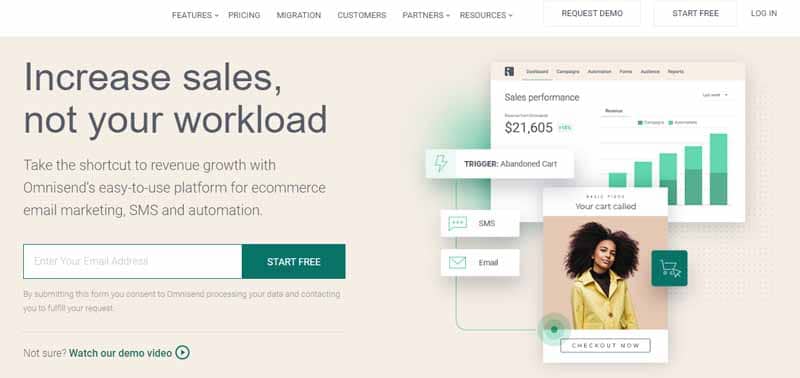 This tool offers a free email-only program, but it's more than enough to support email marketing efforts for small and medium-sized businesses.
With this platform, you can automate the distribution of your emails thanks to behavioral and easily plan the frequency of your interventions taking into account the expectations of your customers.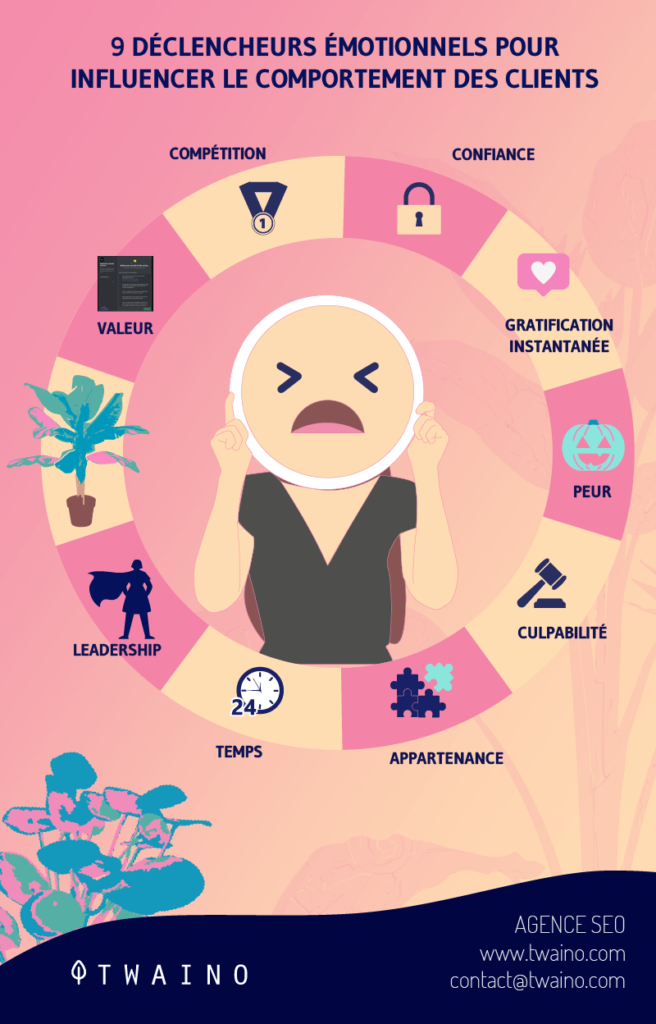 This platform also gives you comprehensive information about your audience , which you can use to send high value-added email marketing content.
Set up attractive newsletters using features that can save you time. Just like the "Product Picker" function thanks to which you can choose the different products you want to insert in your email.
Through this same function, you can insert various benefits such as: scratch cards, discount codes or gift packages to further increase the performance of your emails.
SendPulse boasts of being a multi-channel marketing platform, but its email marketing tool is the most popular of them all.
It offers a multitude of email templates made by experts, which can be customized from a "drag and drop" type editor.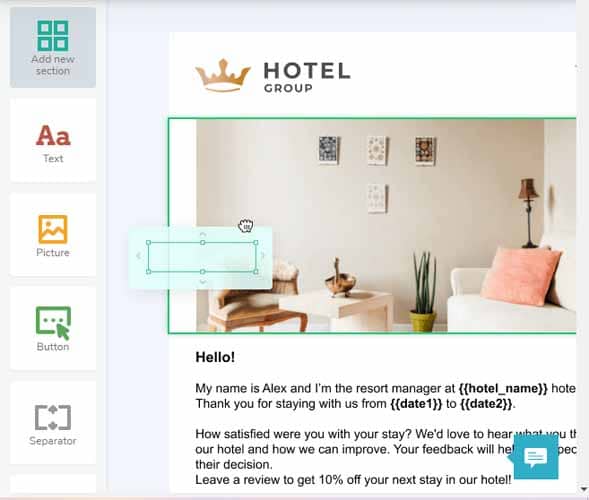 After the personalization, you can then program these modified emails, so that they are distributed automatically at the desired time, taking into account:
Thebehavior of Internet users;
The triggering of a situation or event;
Or other factors.
SendPulse has a subscriber rating feature, which is a good way to determine the most loyal subscribers. It also allows you to evaluate the opening and click rates and the number of subscribers who may or may not have read your emails.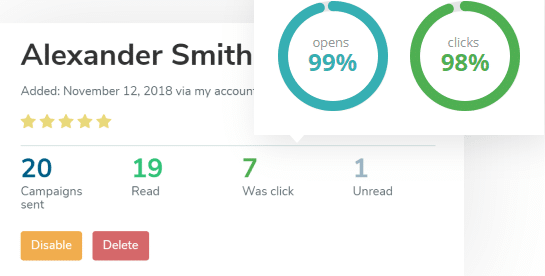 Source : Sproutsocial
Benchmark Email is one of the best email marketing tools used for designing interactive emails that look no matter what device they are viewed from.
If you want to insert images to your emails, you have the option to make changes directly to the image on the tool's interface. Its email editor allows you to complete effects, stickers or writings in order to get your message across correctly.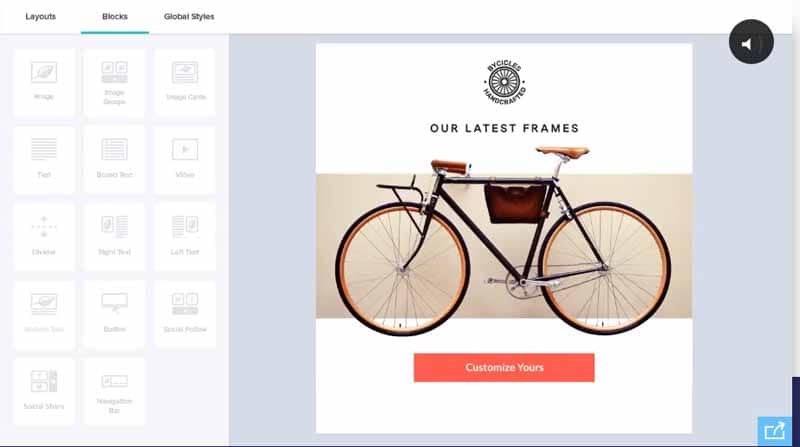 You can also select pre-designed email templates based on your industry, design, and circumstance. For those accustomed to the HTML language, you can use the code editor to design emails from A to Z.
Thanks to the dual display function, you are able to see a preview of the design of your email when you realize it. This saves you time on the whole process of creating an email.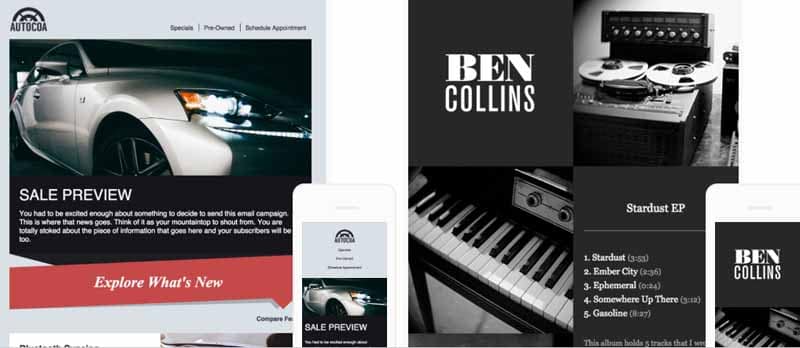 Source : sproutsocial
Although all the tools that I have presented to you so far allow for analytical monitoring, they are largely exceeded by Google Analytics. It is true that it does not support the configuration of email campaigns, so you have to find tools for this purpose.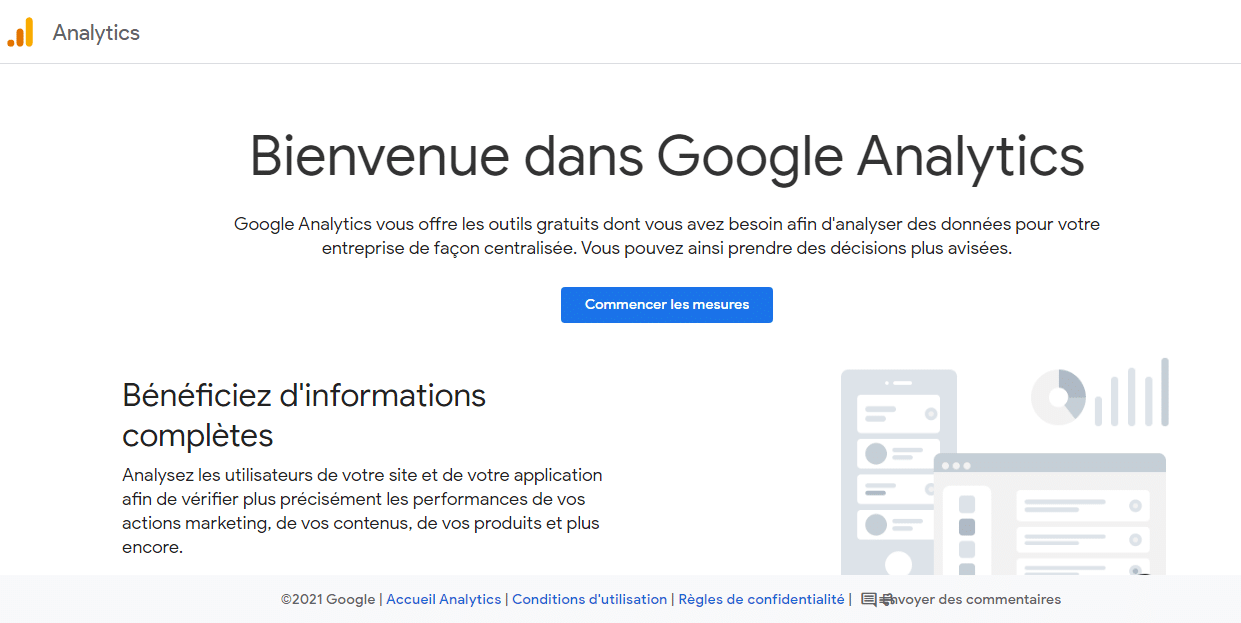 But on the other hand, this is nothing compared to the mass of email marketing data that Google analytics offers the possibility of tracking. It is a platform that integrates perfectly with an email campaign, websites and applications.
It's a non-paying tool that will allow you to set many conversion goals and track them.
Now that you know which email marketing tools to choose to measure your email traffic, I'll show you the email marketing metrics that are important to track with these tools or to which you should pay particular attention.
2.2. 07 metrics to follow to perfect the evaluation of your mail traffic
2.2.1. Open Rate Open
rate has always been a very simple metric to quantify and used universally by email marketers.
By tracking the specific number of subscribers who open a given email, the open rate allows you to gain insight into the degree of subscriber engagement, as well as the performance of each subject line.
That said, if Apple continues with its plan to protect mailbox privacy, the open tracking capability will no longer be available to users who choose to use it. Which could make open rate a less reliable metric.
Besides, other inbox providers like Apple will probably decide to follow this initiative. This will therefore lead to a total drop in reliability and precision for the opening rates.
But fortunately he is not the only one on our list. There are still several other metrics that can get you out of the woods.
2.2.2. Click-through
rate Click-through rate (CTR) is also another common metric by which you can determine the effectiveness of your email campaigns. CTR measures the volume of visitors who clicked on links they found in your email.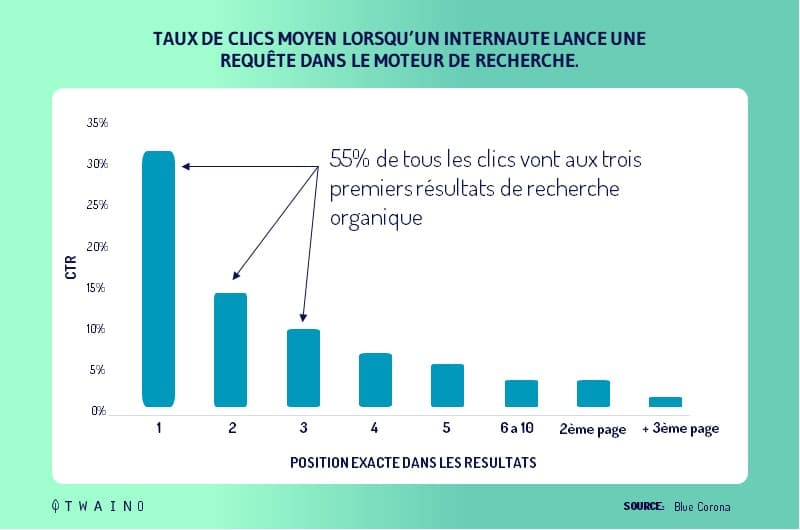 For example, when you insert a link in your email content inviting users to benefit from an offer on your website, the click-through rate will measure the percentage of people who clicked on this link.
During the creation of email content, there are several ways to increase the click-through rate:
Insert links in appropriate places throughout the body of the text;
call-to-action button impactful and visible that subscribers can click to benefit from your offers.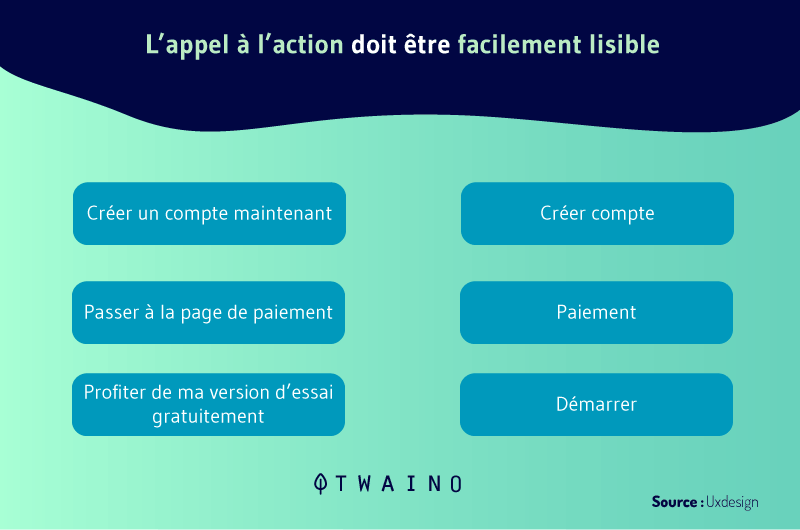 Generally speaking, it has been noticed that click-through rates are significantly lower than open rates. For the majority of campaigns, the average click through rate obtained is more or less equivalent to 4%.
2.2.3. Conversion
Rate Click through rate is the percentage of people who clicked on your site's link. On the other hand, the conversion rate represents the people who clicked on the link of the site and left to perform a particular action on the site.
For example, you insert a link in an email, allowing subscribers to participate in a promotional sale on a Friday. The conversion rate will measure the percentage of people who clicked on the link and made a purchase.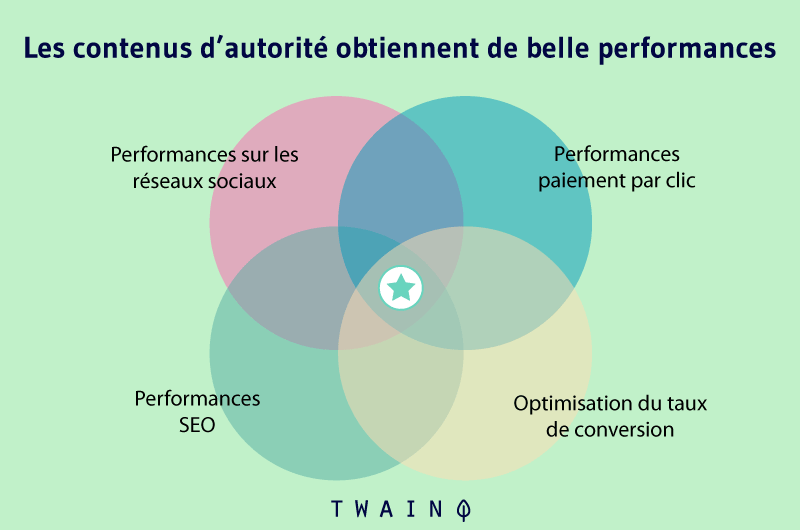 This indicator gives you an overall idea of ​​your return on investment (ROI).
By knowing the amount you have invested and the number of subscribers who are converting, it would be much easier for you to know if the funds you are spending on your campaigns are profitable or not.
2.2.4. Bounce Rate
When launching your email campaign, it's important to track the bounce rate. The bounce rate of a website is the amount of people who leave a web page immediately after visiting it.
If your email traffic bounce rate is very high, it means that you are unable to retain the email traffic you have generated on your site. This is a problem that can stem from targeting the right demographics.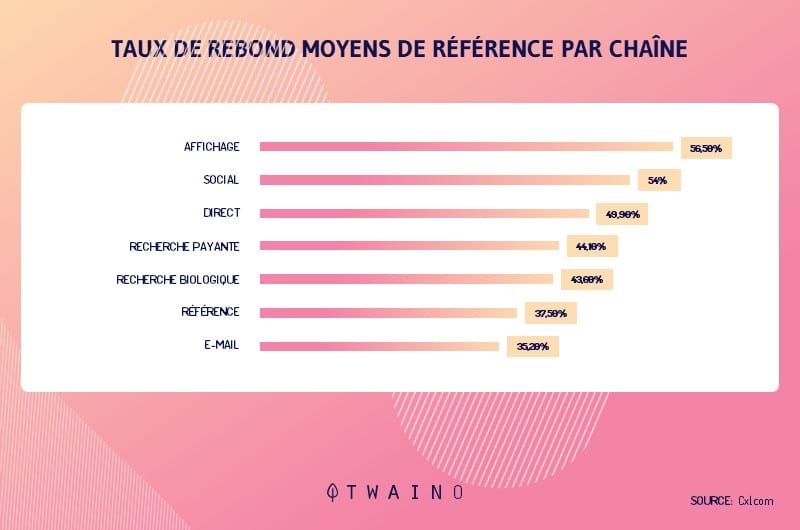 But in general, it can come from themismatch between the content presented by the email and that of the landing page or either from a problem related to the quality of your landing page.
I recommend comparing bounce rate to open rate. By doing so, you can get a more solid view of your qualitative followers. If you find that your website's bounce rate is increasing, it probably means that your list is filled with:
Fake email addresses;
Old addresses;
Or incorrect or misspelled email addresses.
In terms of solution, you can preventively reduce your bounce rate by imposing a double opt-in on your subscribers.
The latter is a technique that consists of asking subscribers to check their emails in order to confirm whether they really want to subscribe to your brand's newsletters.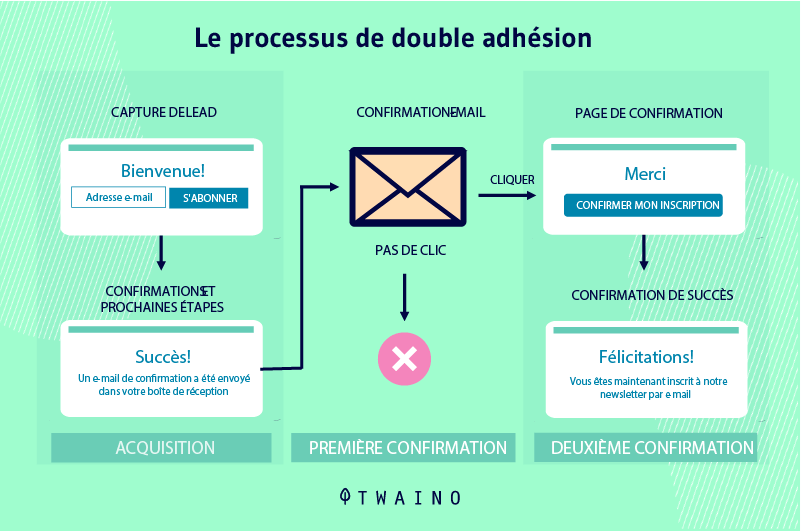 a double opt in is a better way to ensure that:
The emails on your list are of higher quality;
Your bounce rates are getting lower and lower.
2.2.5. Unsubscribe Rate
It is very easy to measure the amount of people who unsubscribe. Any email marketing tool can tell you how many people have unsubscribed after receiving one of your emails.
You can find this measurement on your tool's dashboard or in the settings.
We all know how disheartening a large number of unsubscribes can be. However, email specialists offer a lot of value to this measure. Because they generally view unsubscribes as a positive thing.
In effect, this indicates that your subscriber list is filtering itself. So when you make it clear to subscribers that they can unsubscribe whenever they want, you give them the ability to choose the type of content they want to receive from your brand. This builds their trust in you.
2.2.6. List
growth rate Mailing list growth rate is a metric that allows you to monitor the growth rate of subscriber lists.
To calculate it, you just need to consider the number of new subscribers minus the number of unsubscribes. Then divide the result obtained by the total number of emails in your list. Finally, multiply the number found by 100.
It's a natural thing if you notice a drop in your subscribers. To do this, you must continually focus on how to:
Grow your list.
Engage subscribers;
And gain new loyal subscribers.
2.2.7. Spam Complaint Spam
complaints are among the most dreaded factors in an email campaign. It is sometimes very discouraging to see your emails marked as spam.
This case may not be important to you, but you should consider spam complaints better.
This is because email service providers monitor spam complaints to ensure the quality of their services.
If the complaint rate becomes too high, these email service providers may decide to intervene against you or block your account.
Your email service provider will likely track this metric for you. But you can check it yourself to make sure that everything technically works for your email campaigns and that your email writing meets the required standards.
You now know how to measure email traffic with tools and metrics. But what about optimizing that traffic?
Chapter 3: 08 ways to increase mail traffic through emailing
Basically, traffic all have one thing in common, that of attracting visitors to a website. From there, we can also consider that the more visitors there are to our site, the more we will be able to convert well and thus have better profitability.
So, regardless of the source from which the traffic comes, it is important that it is optimized in order to generate the most sales and revenue.
Either way, if you don't, other competitors will and will drive all the traffic from your niche.
As a result, you can see the development of your website stagnate or even drop. Speaking of other sources of traffic, we can have traffic:
Paid: These are visitors who come to your site from paid sources, including advertising platforms like Facebook Ads, Google Ads, etc. ;
Organic: This is traffic generated based on organic searches or natural referencing;
Social: These are people who come to your site from social media: Facebook, Instagram, Pinterest, etc. ;
Referrer: This is traffic obtained when a user clicks on the link of your site, which he found on an external site or platform;
Mail: the one on which we are currently studying.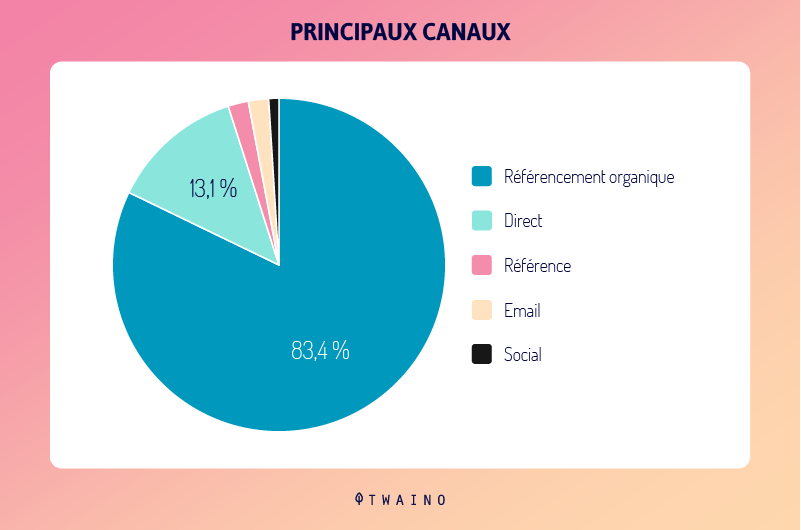 So let's go back to how we can optimize this last source of traffic mentioned (mail traffic) to benefit from these advantages.
Here are the 08 techniques that I advise you to apply to increase your mail traffic through emailing.
3.1. Get people to subscribe to your promotional emails
The initial step is to collect the email addresses of prospects who are interested in your business or your products and services.
Collecting actionable and credible emails that you can use in your marketing campaigns is a task that often proves difficult for marketers to execute.
Below are some tips and tricks to encourage potential customers to subscribe to your promotional newsletters.
3.1.1.of your Facebook accounts
Social media marketing is one of the most successful marketing strategies that every specialist will have to insert into their assets.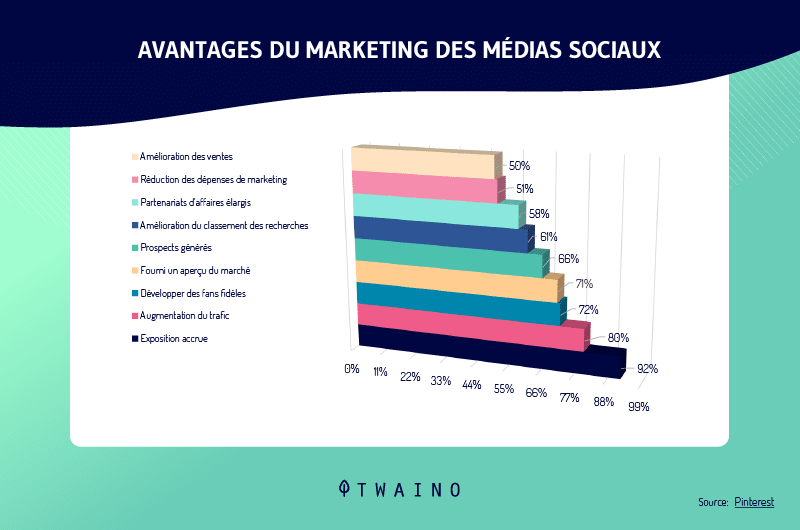 If your business already has a Facebook page, you can use it to collect quality email addresses from your users and friends.
Giving your target audience the ability to sign up for your newsletters when they're on Facebook is a golden opportunity to generate more leads than you anticipated.
You can get them to sign up directly, or from a landing page you directed them to.
3.1.2. Leverage Blogs and Forums
Blogs are a big influence in today's world of digital marketing. This point is particularly advantageous for blogs that offer high value-added content to Internet users.
Indeed, people like to search for the information they need on blogs or news sites on the web.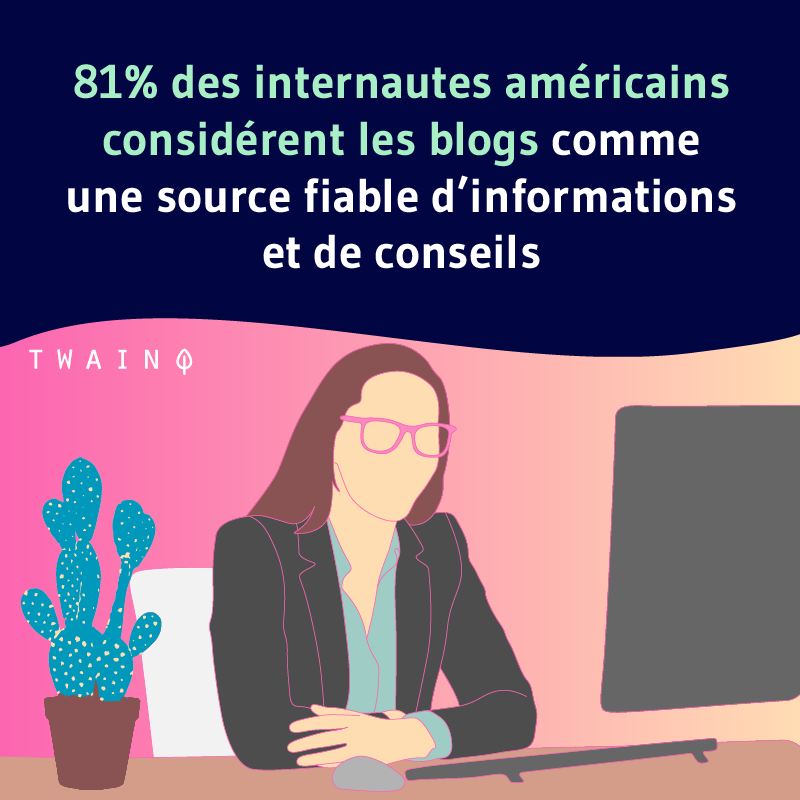 Thus, if you have a blog attached to your company's website, you can use it to collect the email addresses of your visitors or Internet users.
However, it is important to ensure that your blog offers informative and relevant content, which can solve the problems of Internet users. This will require them to provide their email addresses.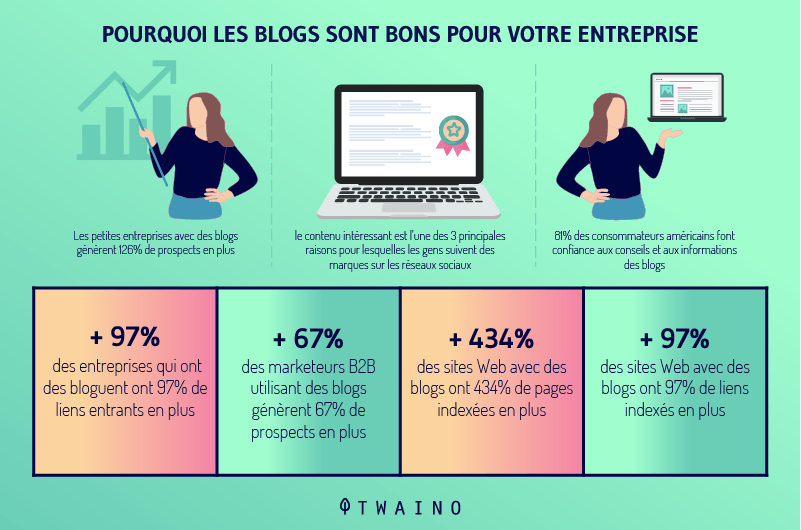 You can achieve this through freemium. This is an offer (free) or a gift that you offer to Internet users in exchange for their emails.
The challenge here is to offer something that has real value for these people. This practice is often called "ethical bribe" or ethical bribe.
3.1.3. Use promotional or illustrative videos
Many digital marketers are still unaware of the great potential of video content.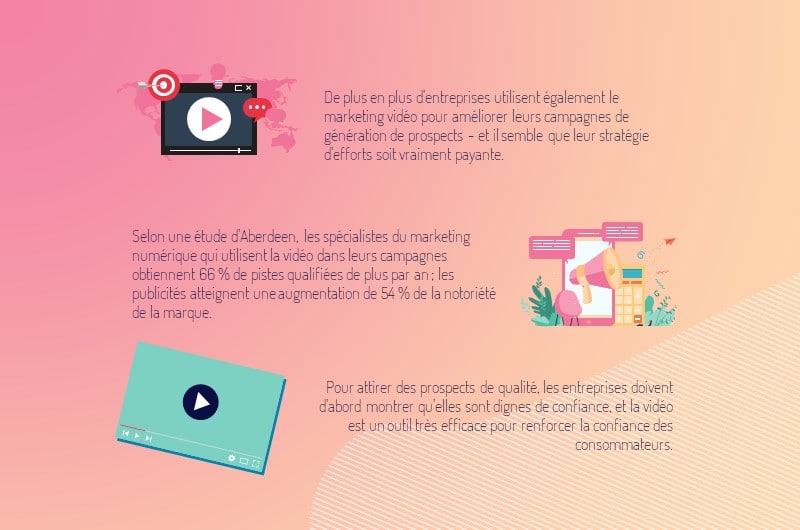 You can collect thousands of email addresses by posting attractive video content or music videos with a call-to-action button on video hosting sites like YouTube or Vimeo.
With these 2.2 billion monthly active users , YouTube creates huge traffic daily from all over the world. You will be able to make a great profit from this traffic and even collect email addresses.
As mentioned in the previous paragraph, you must give a valid motivation to Internet users to subscribe to your newsletters so that they deliver their personal email addresses to you on a platter.
3.2. Explain to subscribers what to expect
Typically, some marketers only focus on collecting a mass of email addresses. They forget for this fact, to explain to Internet users what they could expect and the kind of content they will see after subscribing to their newsletters.
One of the foundations of email marketing is letting users know why you need their email addresses. People will have a hard time giving out their addresses if they don't have a good reason.
Explaining to audiences what to expect can give them peace of mind. Which means they will check your promotional email and probably read it.
On the other hand, it is important that you are awake so as not to stuff your subscribers' inboxes with your emails. Indeed, some people may quickly get bored and end up unsubscribing, which you probably wouldn't like.
You can easily adjust your posting pace by monitoring click-through or engagement rates.
3.3. Make your emails more concise
Most people don't have the time to read long messages, so you should make sure your emails are short and to the point.
Make sure the reader can scan the email at a glance and understand the idea you're trying to convey without having to read all of the text.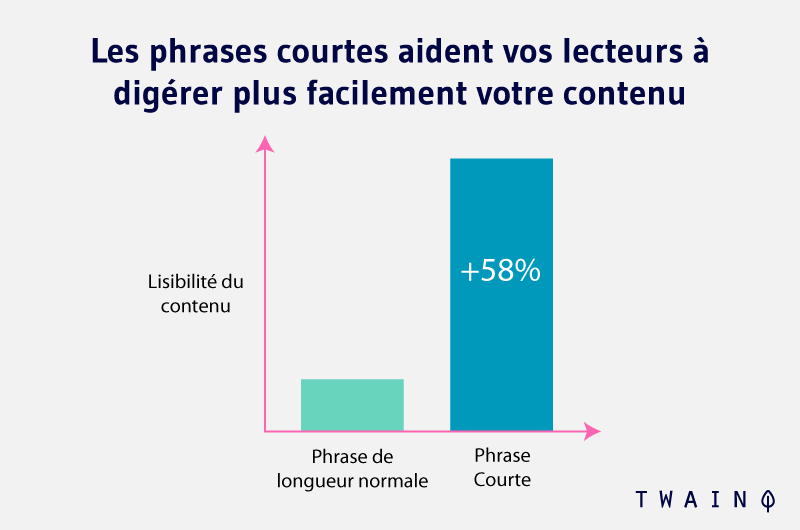 It should be noted that this detail may vary depending on the market. For example: if your company is a training center, you do not have to shorten your ideas.
Adding infographics or subtitles can make the email much easier for your readers to understand by saving them more time.
It is also important to insert call-to-action button links. This could allow those who wish to make purchases or orders easily.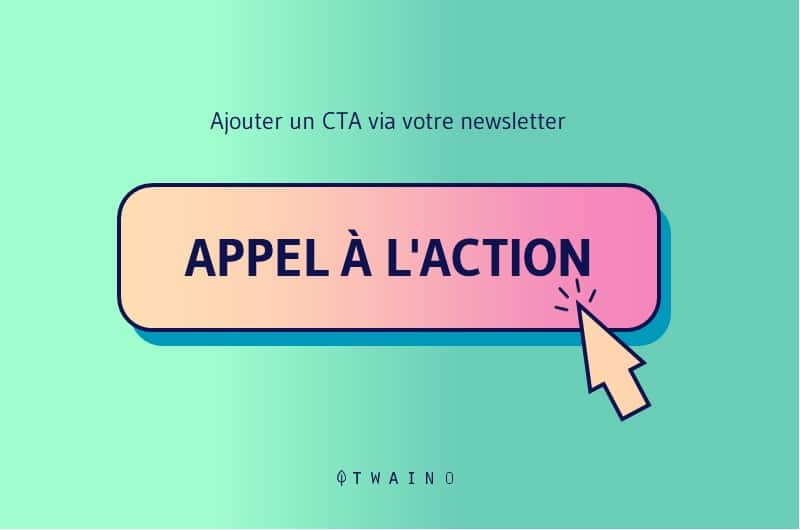 3.4. Adapt your emails to mobiles
Several people nowadays use smartphones, tablets, or Ipads to connect to the internet and consult their electronic mailboxes.
That's reason enough for you to make your promotional emails mobile-friendly so that it displays well on small screens.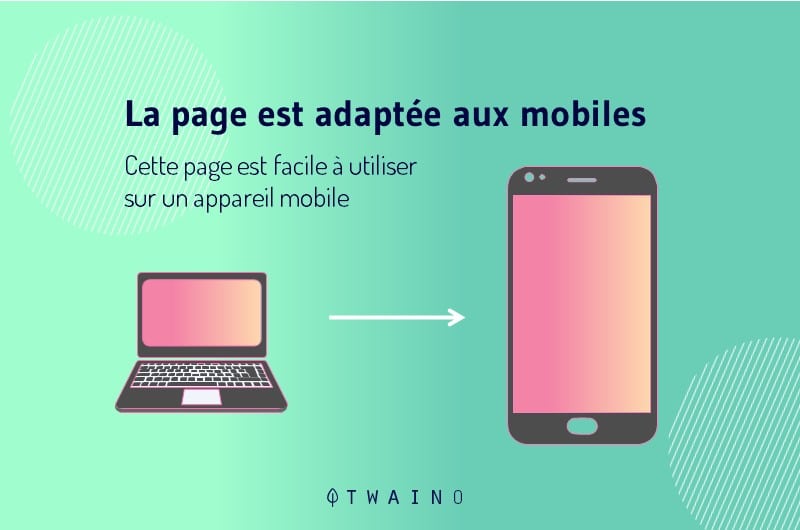 Majority of these portable devices work with built-in messaging apps which deliver the messages to the users.
This is also another reason why you need to make sure your text is easy to read on the majority of email reading platforms.
If your target audience on your mailing list can view and read your messages easily, you can guarantee that some of them will come to place an order or visit your brand's website.
3.5. Use video email marketing Video
emailing is the latest trend in marketing strategy. As I said above, the majority of people are generally very busy and do not necessarily have time to read a long email.
other hand, you can reduce the reading time by a few seconds, just by using as basic content a video clip, of good quality and with high added value.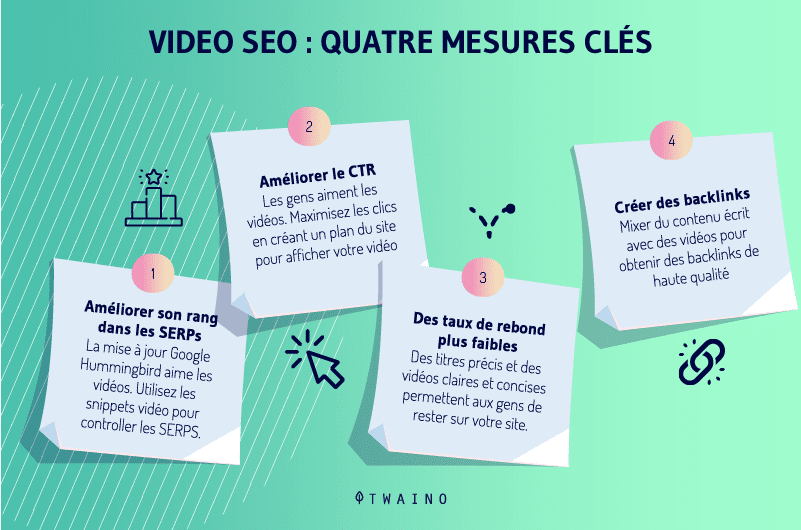 However, you need to be sure that the video is high quality, yet still smooth for easy loading, including for email marketing tools.
Video sequences in HTML5 formats are often recommended, since they have a much faster loading level, even with a slow connection.
Another effective method is to display a cover of the video with your smiling face on a landing page, followed by a link to the actual video.
Audiovisual supports convert much more than written ones since they are easier to understand. In less than 15 seconds, you have already finished transmitting the desired message.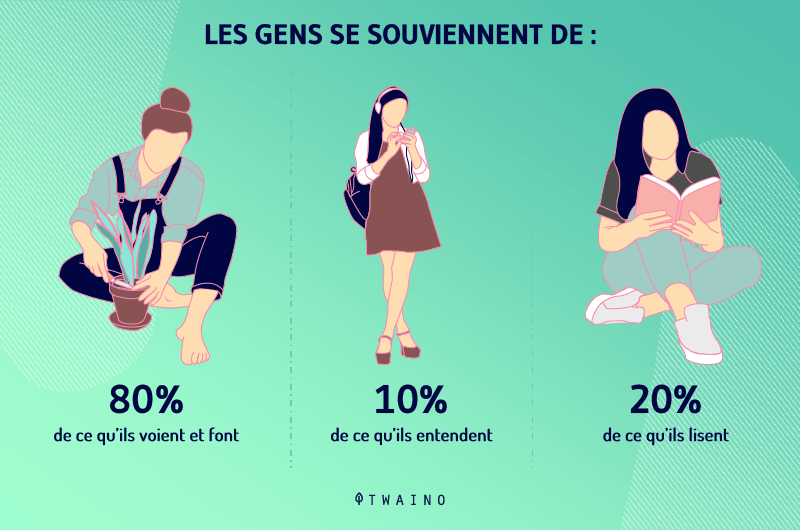 What is good about this subject is that the majority of smartphones, tablets or iPads take into account a 3G and 4G connection. Which turns watching these videos into a real children's game with a good visual experience.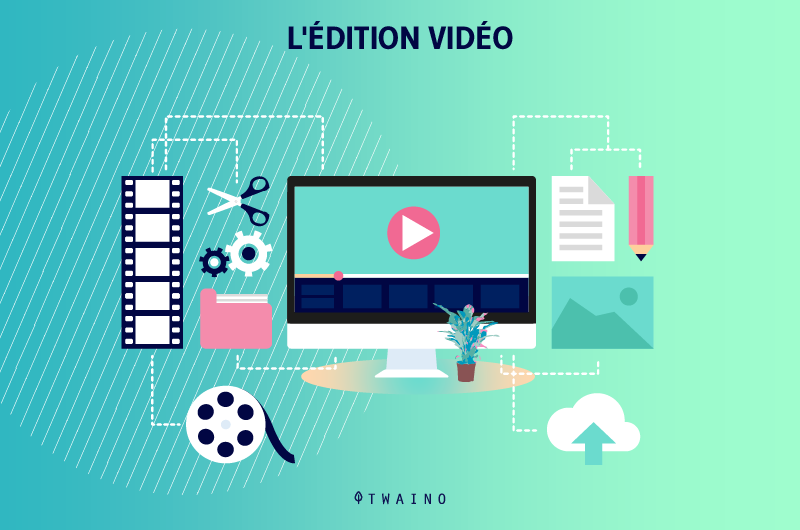 Follow our complete video editing guide to properly optimize your videos.
3.6. Make sure the landing page is properly optimized
While investing in successful email marketing campaigns is a good thing, you shouldn't neglect landing page your businessIndeed, it must always be well optimized.
Many companies lose real potential customers for the simple reason that their websites are not attractive or optimized:
Very informative content;
Nice offer;
Beautiful design;
And the loading speed of the site.
To increase your email traffic, and to have potential customers recommend you to their friends, it would be very beneficial to you to ensure that your brand's site is well optimized and carefully designed.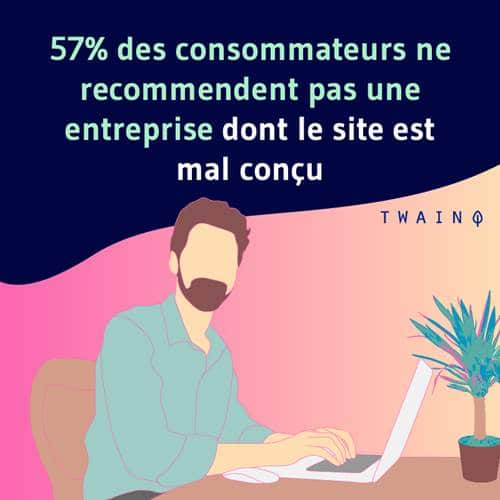 Your site should be easy to use. A website that is attractive, informative and pleasant to use generates more traffic than a rigid and unresponsive website.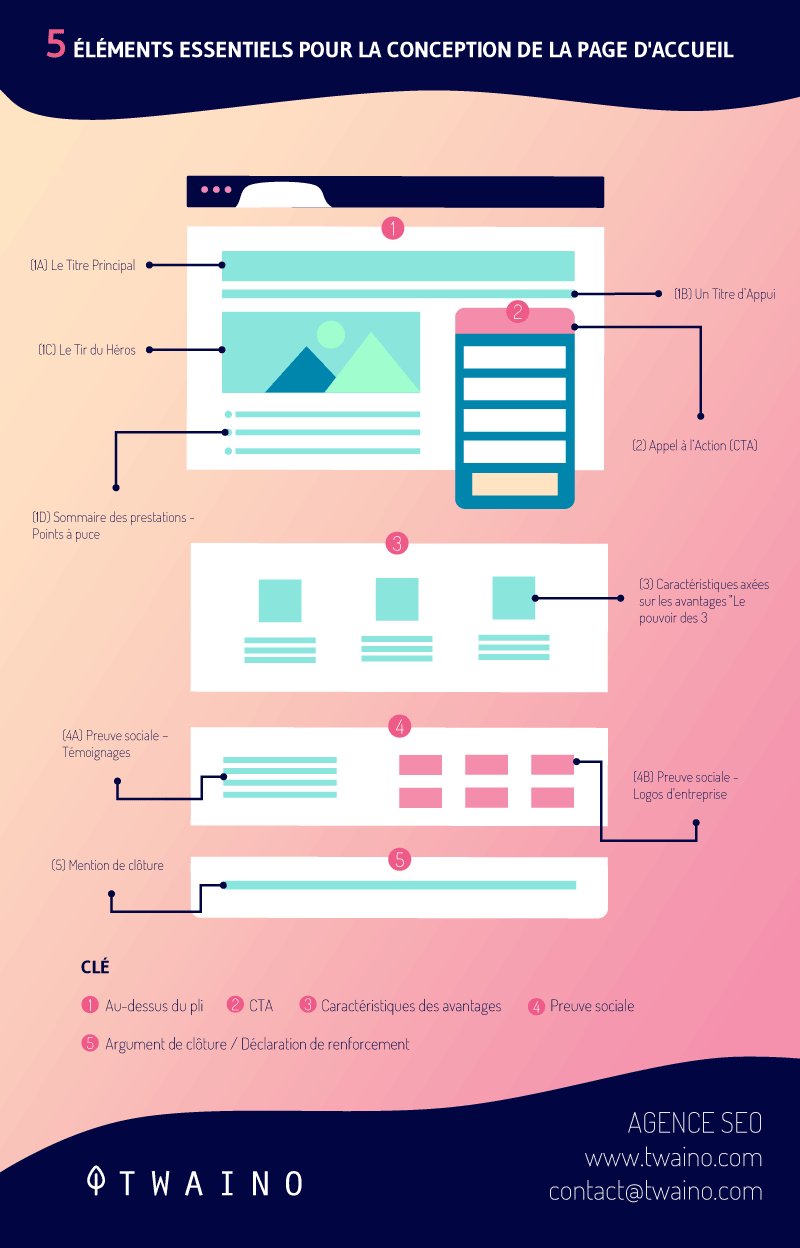 I suggest you use the tools, like leadpages and unbounce to help you improve your landing pages.
3.7. Automate Post-Purchase Messages
Having a presentable website or providing a flawless customer experience are all important key points for successful email marketing for your business and driving more traffic to your website.
However, you have to be careful not to take your new or old customers too much for granted. It is important that you offer them new, exclusive and interesting offers in order to encourage them to buy more or to refer your site to their friends.
With automatic, personalized messages, you can take the time to send your customers a thank you after every purchase. This has the effect of delighting your customers, which will increase the number of visits, therefore traffic as well as sales.
Psychologically, you're grooming them for future "business" with you. It is also important to bet strong on the first email, because it is the one that will allow you to establish trust and a good relationship from the start.
3.8. Provide responses to email queries
It's not uncommon to see some potential customers have questions for you or clarifications about your product before ordering.
It is important to respond to these emails in a professional manner while providing the exact information that these subscribers need to dispel their uncertainties.
Don't be like some marketers who use just any email address to send emails to potential customers, but don't bother to check messages left for them by users.
Responding to emails from your subscribers builds their trust in you. This will encourage them more to come and visit your website or perhaps even better, to place an order.
Summary
Although each specialist has particular tools and techniques for driving traffic to their sites, traffic from email marketing is not neglected. On the contrary, it is an option for acquiring traffic that is currently very popular.
Mail traffic as I had already defined it represents visitors who have clicked on the link of a website found in an email. These emails are distributed as part of an email marketing campaign.
Emailing being the generator base of mail traffic has several advantages for a website. Through the increase in notoriety and a consequent ROI, this digital marketing technique never ceases to amaze.
Several tools and metrics can be used to measure email traffic. I have presented you in this content some of them as well as the means that you can employ to increase the mail traffic for your site.
I hope this content has been useful to you. Thank you for following me. I look forward to your comments.