Social traffic is defined as all visitors who arrive on a website through social networking platforms. These are users who click on posts they are interested in on a social network such as Facebook or Instagram and are redirected to the site that generated that post.
The quest for traffic is becoming more and more difficult for website owners. Revenues clearly depend on it and they do not hesitate to find ways to earn more
Among these, we have the social networks. Indeed, a lot of people use social media nowadays, about 59,5 % of the world's population, or a little over 4.66 billion people
It is undeniable that social networks represent a potential source of traffic that webmasters must attract to their website in order to make their investment profitable.
So
What does social traffic mean?

How to increase it?

How to track this traffic with Google Analytics?
Follow to the end to get all the answers to these questions.
Chapter 1: What do we mean by social traffic?
In this first part, I will present you
The main reasons why it is important to generate social traffic ;

And how to boost this traffic.
But first, it is important to know what we are really talking about when we talk about social traffic
1.1. social traffic: what is it?
Social traffic is a traffic flow directed to a website, a mobile site or a mobile application and which comes from social networking platforms or social media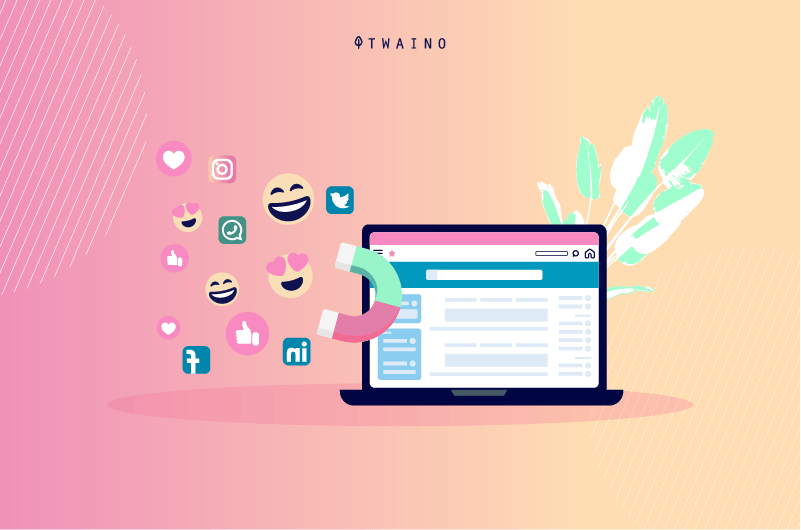 For example, someone who clicks on a tweet or a Facebook post in order to go to your brand's website will be counted as social traffic on your digital audience analysis reports.
This traffic can be the result of:
From advertising campaigns run on social networks like Facebook Ads or Instagram Ads ;

Or can also be made up of

organic visitors

or natural visitors.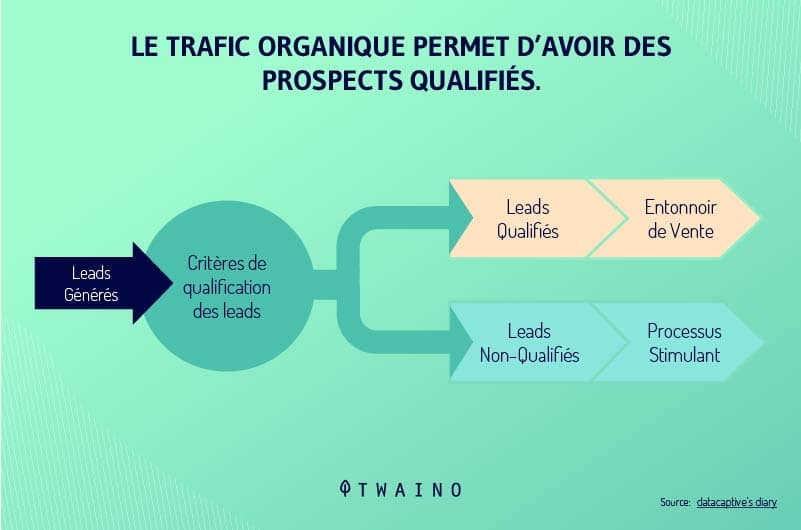 1.2. Why is social traffic important?
Here are some reasons why it is important to generate traffic from social media or networks:
1.2.1. Diversification of traffic sources
In February 2011, Google updated its algorithm giving birth to Google Pandaa computer program that fights against low quality, insufficient or duplicated content.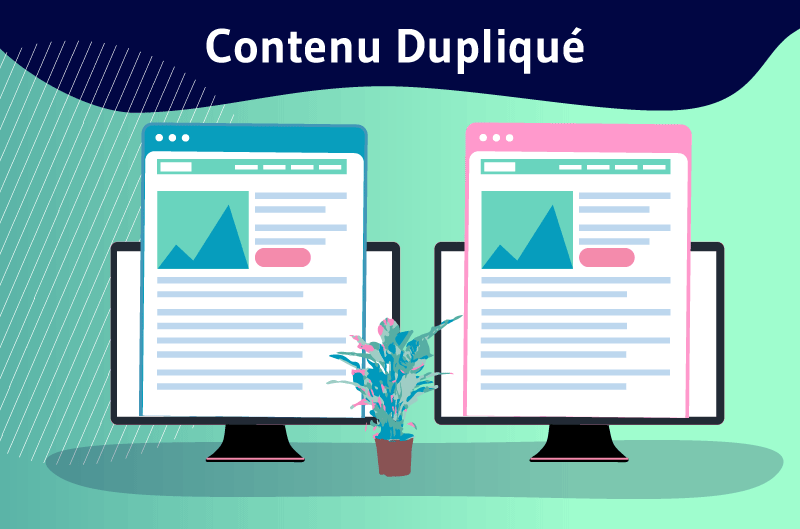 This news was not well received by most of the site owners, as they noticed that their traffic coming from Google has decreased dramatically.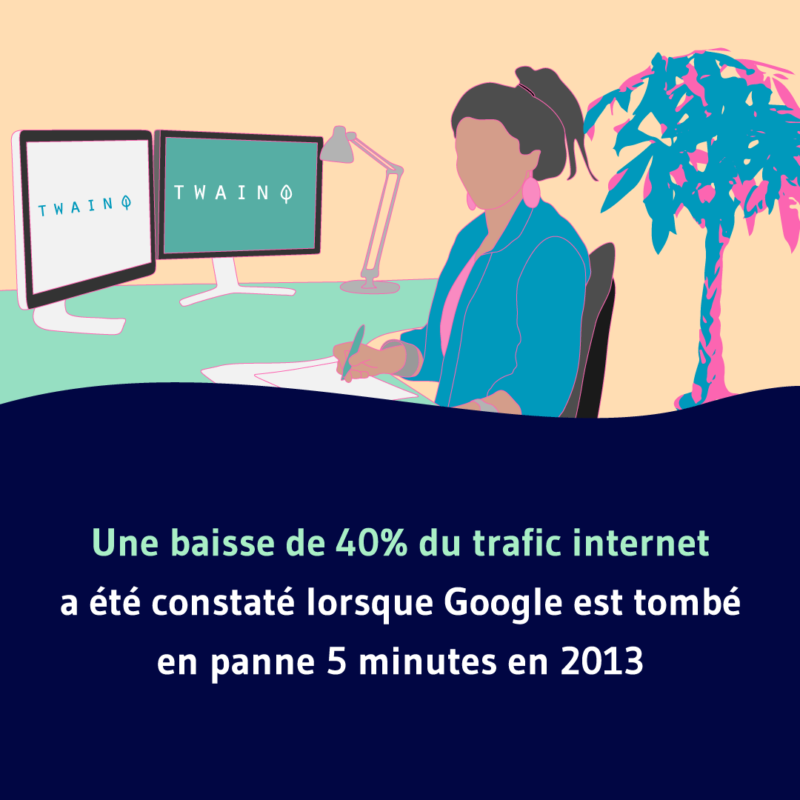 Google has always been the main source of referral traffic for most websites.
However, it does not hesitate to implement measures to limit the impact of marketers on its search results. This makes the efforts made in SEO sometimes seem to be in vain.
It is therefore important not to put all your eggs in one basket. Because, obviously, Google will not stop innovating and bringing new reforms
Therefore, as a digital marketer, you need to rely on other marketing avenues so that the changes Google will have to make in the future will have less impact on your site.
In short, using social media does indeed allow you to diversify your traffic sources. Since it is a completely new source, which will be independent of any traffic from Google or any other search engines.
1.1.2. Expanding your audience
We are in an era where social media is booming. It is proven that users spend much more time on Facebook than on Google, no wonder with the 2.85 billion monthly active users that Facebook has
So, as long as social media grows, the likelihood of it generating additional traffic is going to get higher and higher
Therefore, it is obvious that there are real opportunities to promote your site through social media such as Facebook, Instagram, Twitter and others
As a result, you can generate more traffic to your website through the large numbers of people you will have engaged on these networks.
1.1.3. Have a brand new audience
Not all internet users are the same. And although some of them go directly through search engines to find their products/services, the vast majority discover new product and service sites through social networks.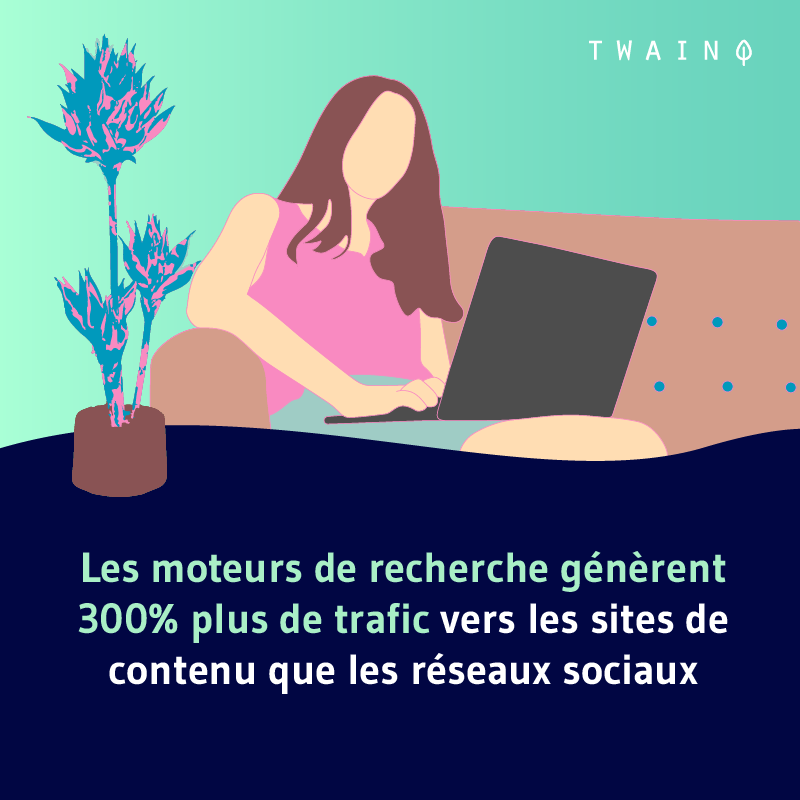 It is therefore clear that a website that has never gone through social networks will have almost no chance to reach these loyal social network users.
1.1.4. Repetitive user visits
In the current context of social networks, users visit sites after a friend has suggested one
There is therefore a strong chance that these visitors will become regular visitors, especially since the site in question has already been appreciated by their friend who in turn suggested it to them
Indeed, when an Internet user visits a website from a search engine, he does not always establish a connection with it, because he found it randomly by making a simple request.
On the other hand, when a member recommends to another member to go and see something on a particular site, the latter is more likely to establish a deep link with the web page he comes across. Therefore, they will be able to come back to it easily.
1.1.5. Getting traffic without necessarily spending money on advertising
We often say: "nothing is free", but this statement does not apply to all forms of digital marketing
Sure, it takes some hard work, but you don't necessarily need to spend money to get traffic on social networks, unless you want quick results.
Yes, social networks also offer paid marketing, but the possibility of getting free traffic is effective and totally changes the game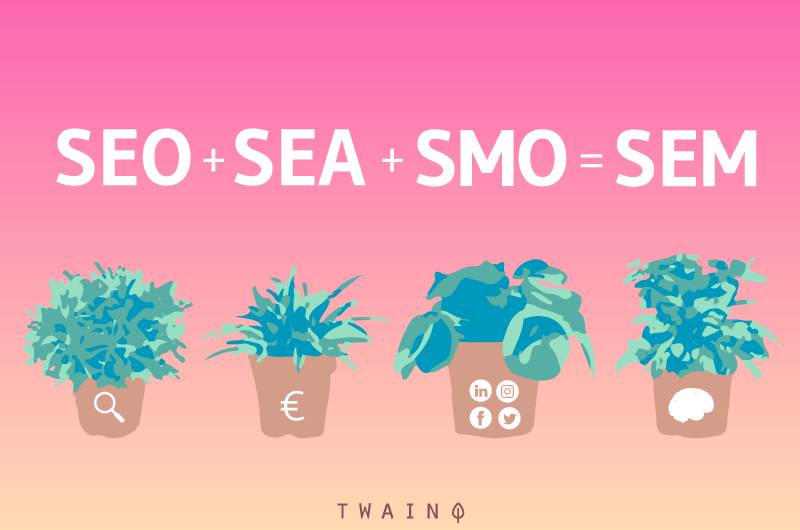 Indeed, social media platforms offer all webmasters and digital marketers the chance to interact and present their sites directly to Internet users
All this, for free, without forgetting that social media mainly promotes user engagement. With likes, comments, shares and more, you can easily create engagement among your audience.
Of course, you need to opt for a strategy first and implement it permanently and effectively. This way, you will be able to attract traffic to your site via social networks without necessarily spending money to acquire it.
1.1.6. Maintain a permanent relationship with users
One of the main factors of social media is the fact that it fosters an ongoing connection between users and site owners. This point relates a bit to the point discussed in the previous paragraph
With your twitter account or Facebook page for example, you can easily communicate with your audience to know what they like and what they want. This will allow you to always respond to their needs and therefore perpetuate your relationship with them.
Not only that, this factor is crucial because it :
Facilitates the targeted ad campaign;

Stabilizes your marketing efforts by giving you the ability to remarket your users indefinitely.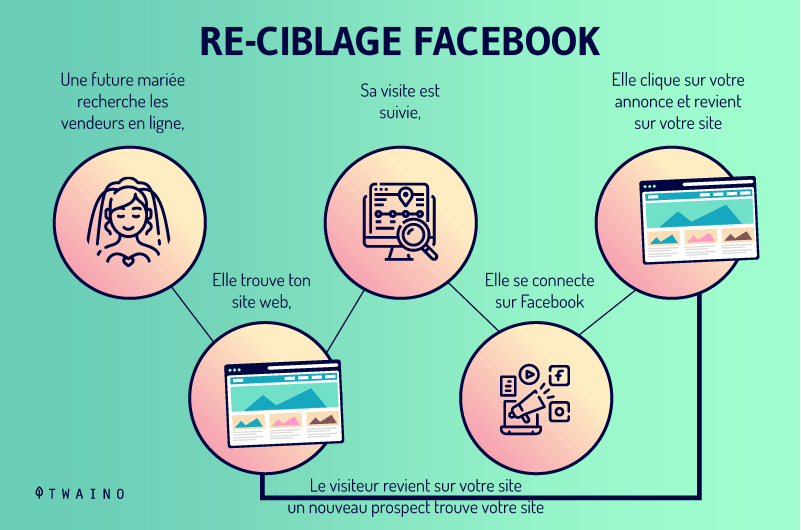 When users go through search engines to make a query, they may well find your page and enjoy its content
However, when your ranking on Google drops and those same users search on similar topics, there is a good chance they will land on your competitors' site.
This is where social media becomes important, as it allows you to maintain a constant and permanent communication with your audience
If social traffic is so important, it is more than necessary to optimize it to get all the benefits it offers. Here are some tips to increase your social traffic
Chapter 2: How to generate more traffic to a website from social networks?
You can increase your traffic from social media when you are ready to engage and build communities on these different networks
To do this, you need to make yourself available and reachable to your users, including:
Customers;

People who are loyal to your brand;

And potential buyers.
This will motivate them to engage in the buying process
Social networks are all different from each other, but to quickly increase your social traffic, you should follow the strict rules regarding each of your social channels
It is also important to remember that content reflects everything about your brand. So you need to make sure that all your content is more than satisfactory for social sharing
This can include your
Blog posts;

Images and infographics; ;

Videos ;

Etc.
If you want to increase your social media traffic, here are 08 different tips you can follow
2.1. Optimize your social media profiles
The first thing to do to generate a good amount of social media traffic to your site is to have a top-notch and well-filled profile
Optimizing your social media profiles not only facilitates your brand recognition, but also your website's SEO.
To do this, fill in your biographies on social networks with relevant keywords and above all do not neglect any information about your company when filling in your profile.
Also, adding the link of your website in the biographies of your profile on social networks, it can improve its SEO.
Basically, to have a well-optimized website, you need to have a social network profile that has the right set of keywords and information relevant to your business.
2.2. Stimulate your audience with visuals
It's important to make a good first impression. We often hear that we shouldn't judge a book by its cover, but more often than not, visuals help us make choices
In fact adobe's Q4 2013 index revealed that social media posts containing images created generate far more engagement than text-based posts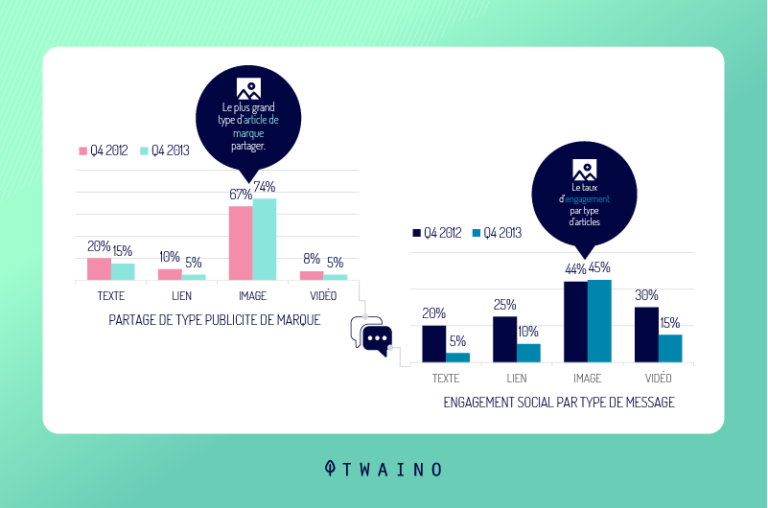 Most people need visual content to ensure that their purchase choices are well-founded
In addition, viewing a a video or a product demonstration drives 85% of customers to make a purchase decision, as opposed to reading a text review.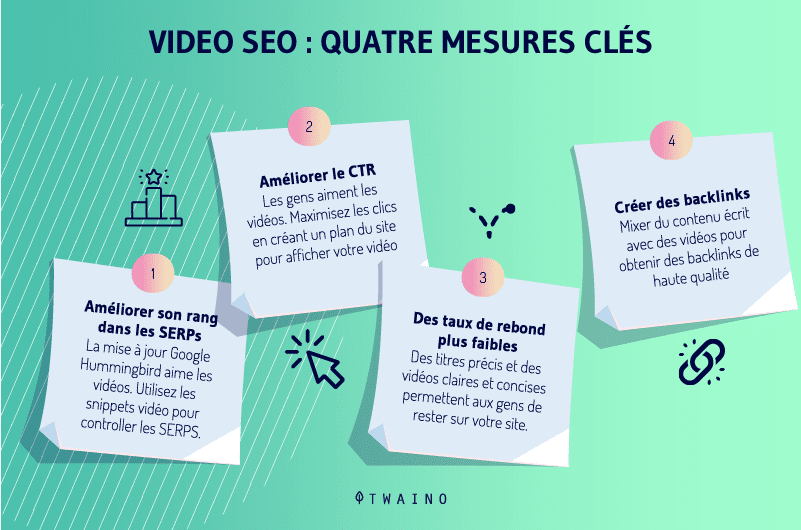 Therefore, it's important to use visuals to drive traffic on social media
Instagram is the most suitable platform to attract traffic through visual content. Indeed, this network remains one of the best ways to use visuals to attract traffic. It is true that the competition is very high on this social network with more than 50 billion photos published to date.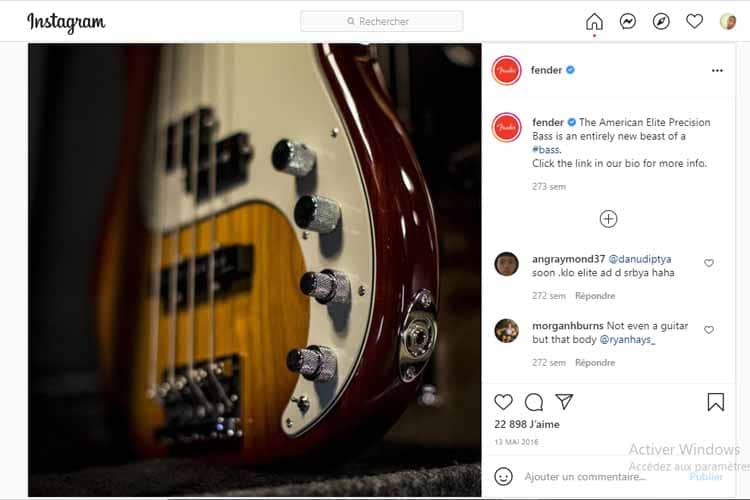 But if you manage to create aesthetic and attractive visual contentyou can easily stand out from other businesses
In addition, Instagram offers brands a high level of engagement. Three quarters of comments after a post on this network are made within two days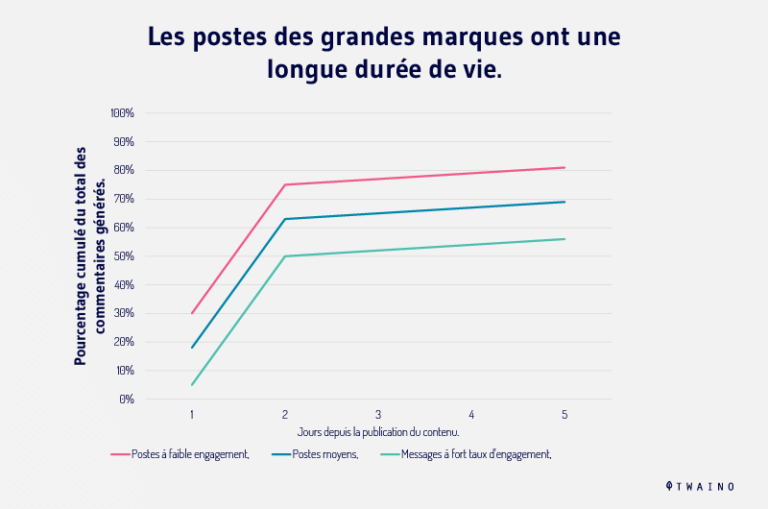 Put up great visuals that not only stand out, but also say a lot about you, the product you offer, and your story. The best visuals on social media often include
Bright colors and well-developed layouts; ;

High-quality photographs;

Visuals that tell stories;

Images that are always relevant.
2.3. set up the social media sharing plugin
Let's face it: if you make it difficult for your visitors to share your content, they'll be less likely to do so
On the other hand, if you make it simple, by setting up sharing buttonsyour audience will be more willing to share your content on social networks.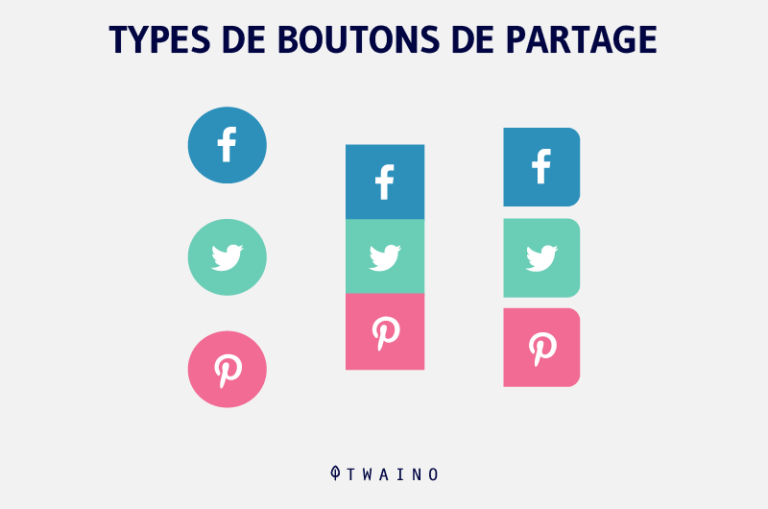 There is nothing complicated about this social media tool. As the reader scrolls through the articles on the site, they can see these buttons scrolling along with the content. They can appear on the left sidebar, or at the end of each article.
At any time, the reader can decide to click on one of these buttons to share the content with their audience. When your website does not have this option, the procedure is a bit more complex
However, it is still feasible, but your readers must:
Copy the link to your content;

Create their own publication on their social network profile;

Share the link manually
All this is a long and complicated way for the user.
So, it's up to you to choose whether you are going to make life easy or complicated for your users.
2.4. Produce good content
It's one thing to produce content for your blog. But it's another to be able to produce very good content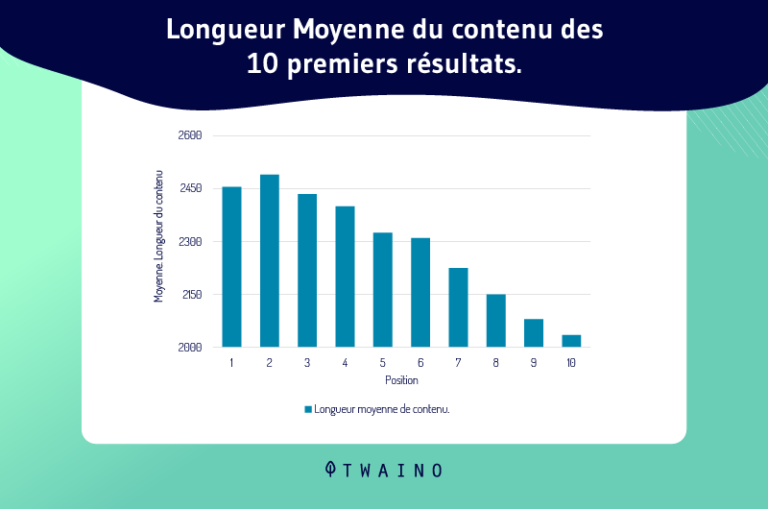 With this statistic, we can see that a content that has more than 2400 words has the best chances to appear in the first position in the ranking of search engine results pages.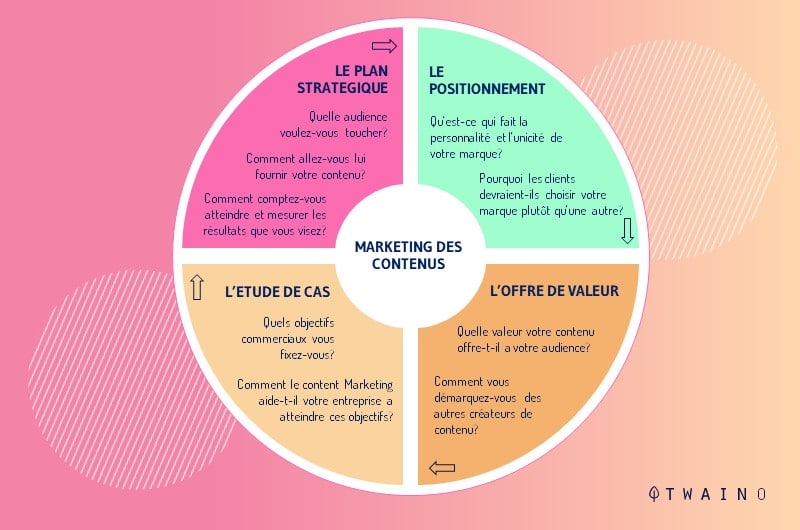 It is true that a large content is part of the requirements to have a good ranking in the SERPs, but you should not stop there, if you want your content to be shared
Here are three tips to implement if you want your users to share your content:
Prioritize quality over quantity, when you want to attract traffic to your site:

It's easy to think that if we produce more articles, we can gain more traffic in return, which is a misconception. In fact, this thought is only true if only quality is involved. One high quality blog post is better than four low quality ones.

Identify what the audience shows the most interest in:

By studying statistical data, you can discover what types of content hold the most views. From this data, it will be easier for you to create content that better meets the needs of your audience.

Consider the types of content your viewers have shared in the past:

If you care about your audience sharing your content on their social network, you need to take inspiration from their past. Find out the answer to this question: what is the theme of your three most shared articles by your audience? This will tell you what people are looking for.
Users can't share your content on their social network if it doesn't add value. After all, who would want to associate their name with mediocre content? No one I guess, so make sure everything is almost perfect.
2.5. Set up social media tracking tools
It's important that you observe and understand how your site is performing in relation to social media traffic. You should try to answer questions such as:
What is the number of social media visitors received on your website?

Which platform sends the most traffic to your site?

What type of content excels the most on social media?
With a social media tracking tool in place, it's easier to provide accurate answers to these questions. There are social network built-in tools and other free tools you can use to measure your Social Traffic.
Among the social media tracking tools you can integrate, we have: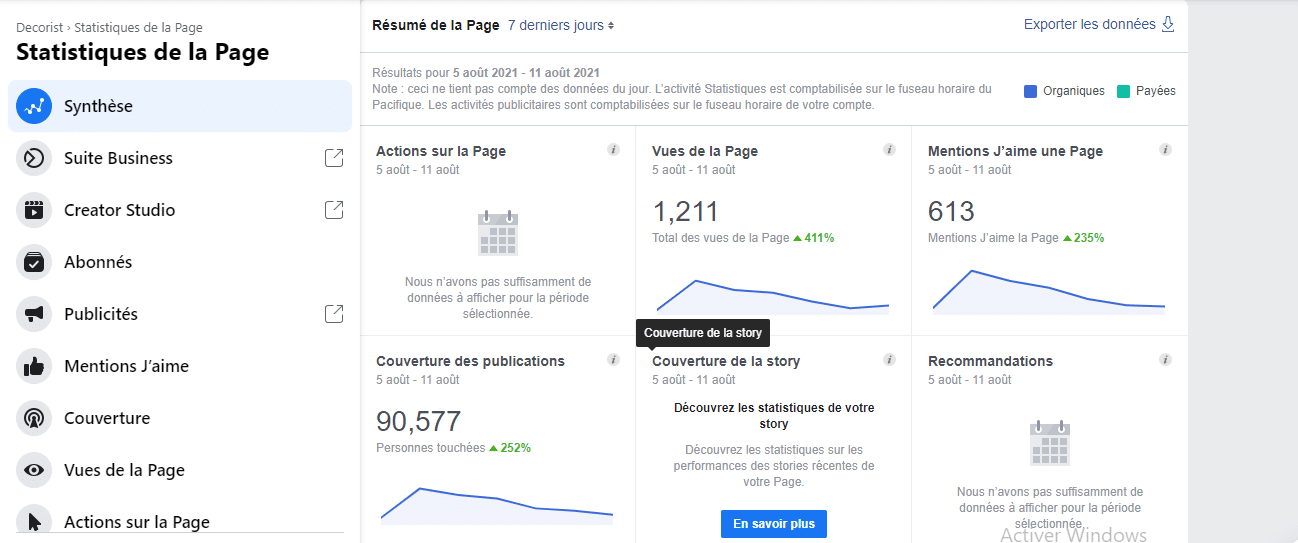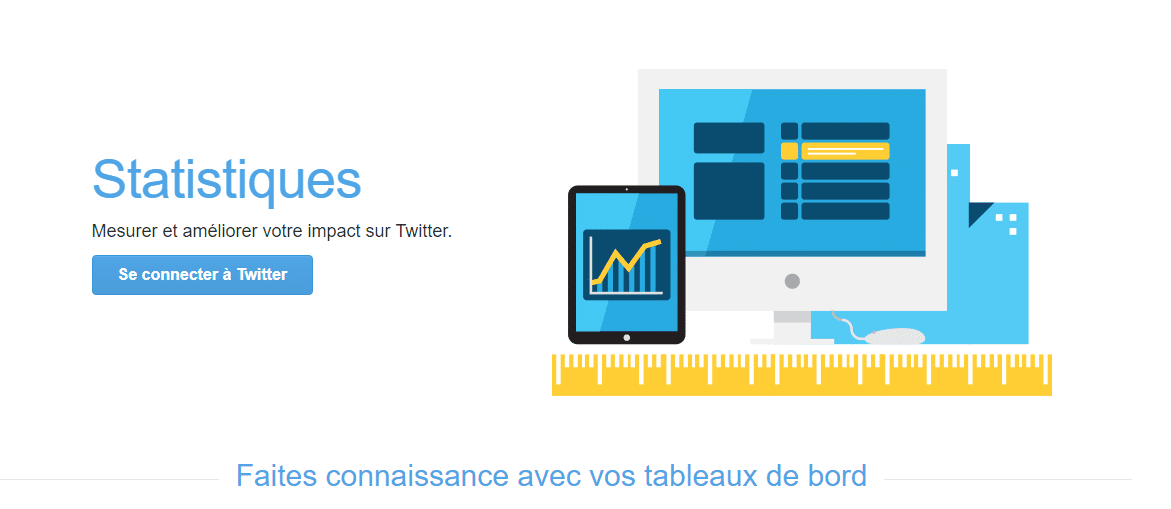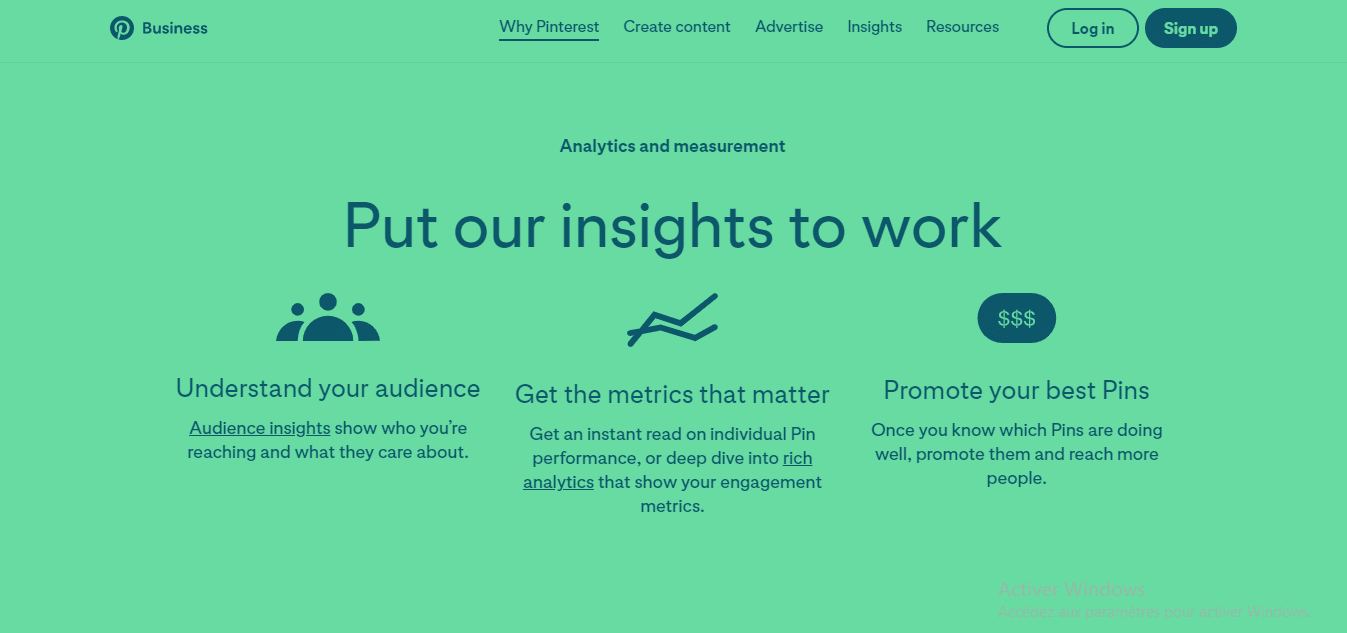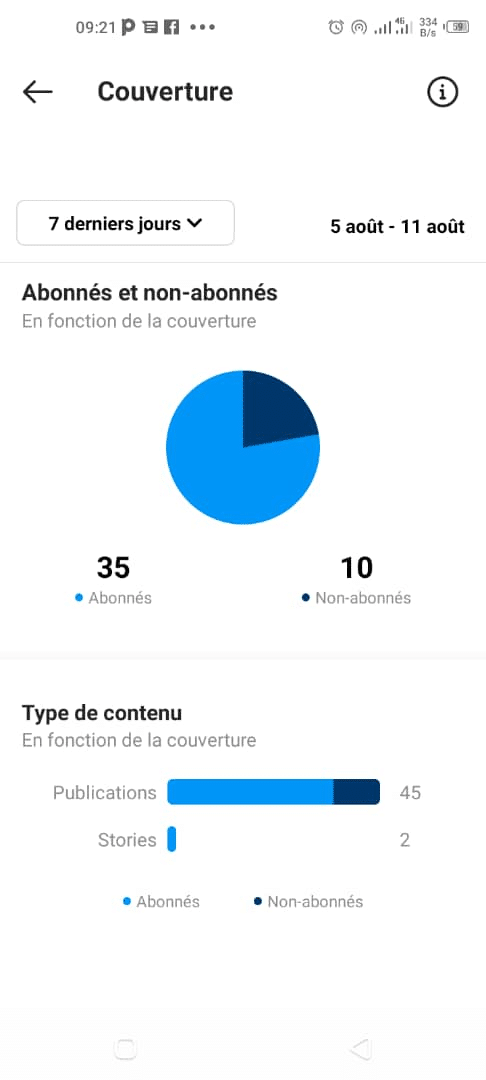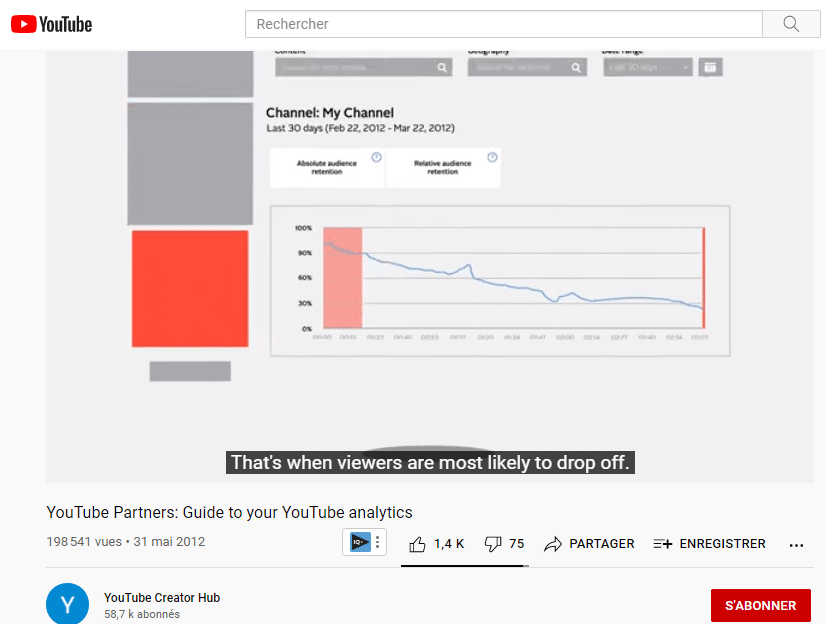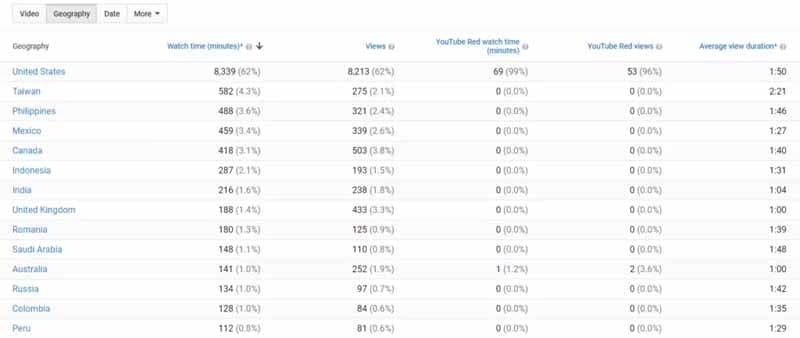 Source netbasequid
These social media specific tools allow you to know the behaviors of your audience.
Regarding other analytics tools, we have several. They are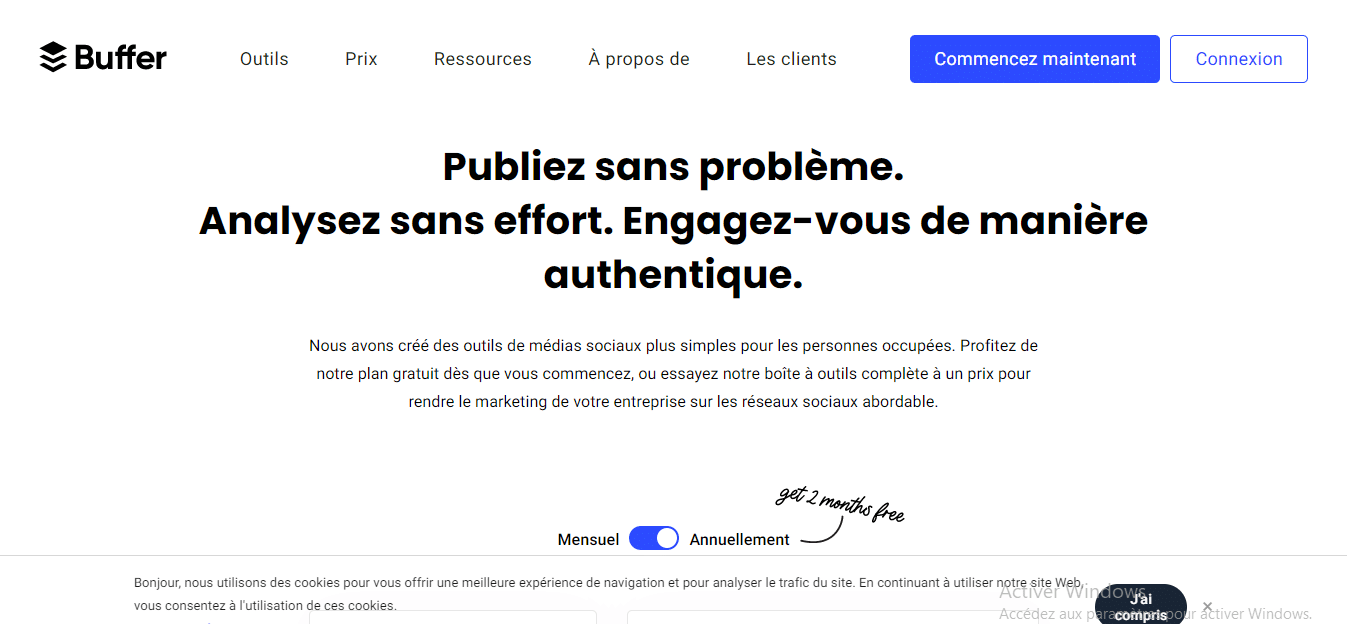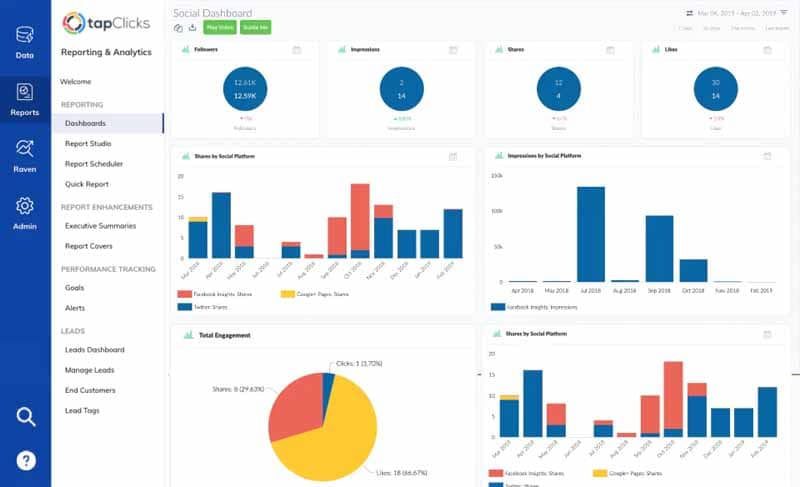 Source : Capterra capterra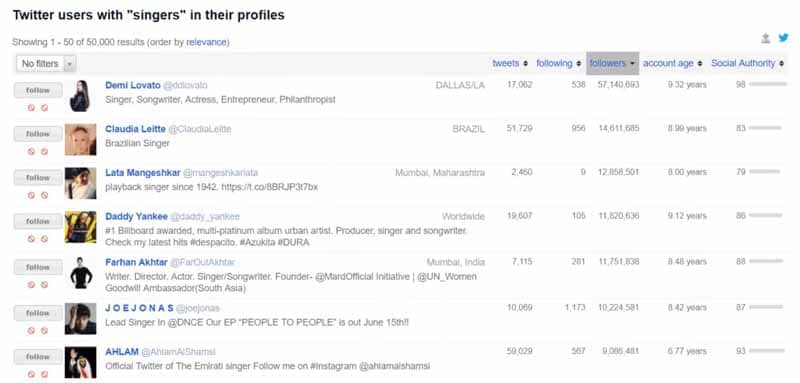 Source : netbasequid netbasequid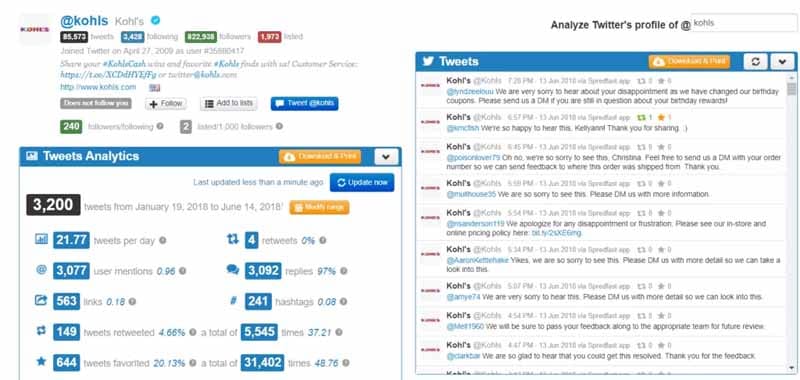 Source : netbasequid netbasequid
But once this data is collected, how can we use it to increase social traffic? It's very easy:
Determine where the majority of your traffic is coming from, then put more effort into those streams;

Pinpoint the forms of content that are most shared;

Identify the types of social media posts that drive the most traffic to your website.
If you notice that there is a post that tends to get the most shares for example, then your goal for the next month would be to increase the number of this kind of post to enhance your social media marketing strategy
Because obviously, they'll still like it and be able to share. A win-win formula.
2.6. insert a click to tweet link
With over 320 million active users and 1 billion unique visitors each month on sites with tweets, the power of Twitter is not to be overlooked
The numbers it has may not be as impressive as Facebook's, but still, there is a great opportunity to generate a lot of traffic on Twitter.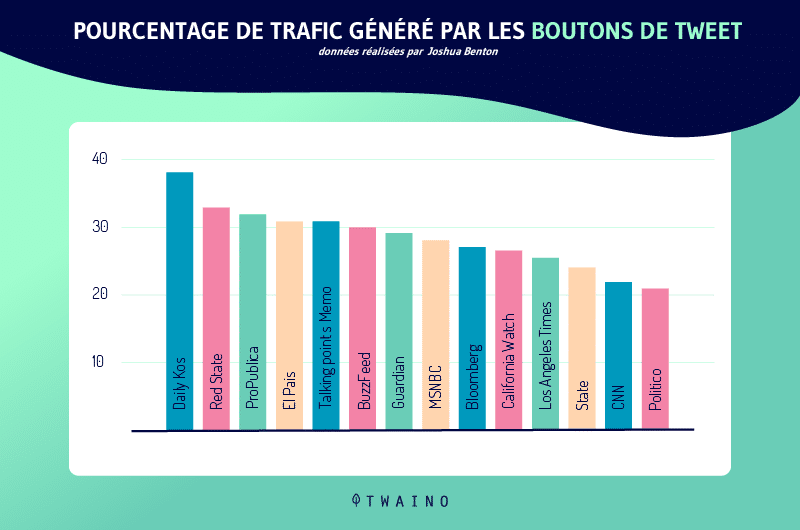 I had to present you in the previous paragraphs the benefits of using social media sharing plugins. What I'm sharing with you now is along the same lines, but you'll be relying much more on Twitter's features.

Source neilpatel
Like social media sharing plugins, this button points readers in the right direction. When a reader clicks on the button, they will see this :

Source neilpatel
Here, the action you are asking your reader to take consists of two things:
To click on "click to tweet";

To click on the tweet button itself.
When the reader clicks on a tweet, they are presented with a pre-designed message, which includes hashtags, as well as links to the post to share. There is no need to customize the post before sharing
However, they can customize the message if they feel the need to do so. This button is an effective tool that facilitates the engagement of Internet users on this platform.
If you want to generate a large volume of free traffic through Twitter, it is important to have an on-page SEO strategy on-page SEO strategy strategy.
2.7. Respect the ideal posting frequency for each social network
Traditionally, we publish new content as often as possible, because search engines value fresh content. This is an excellent strategy as long as you respecting the strict quality requirements
Because, if the quality of your content decreases, the shares on social networks will also decrease
According to a study by Hubspotaccording to a Hubspot study, posting more content on social networks does not necessarily guarantee a higher engagement rate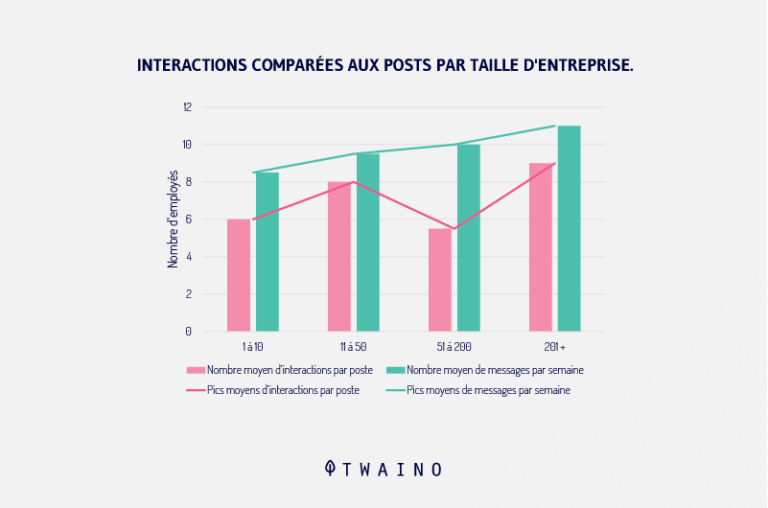 For this, it is not only necessary to ensure the quality of the contentbut also to respect the frequency of publication that is equivalent to each social network.
According to statisticsall social networks have a different publication frequency. Here is the ideal frequency for these three main social networks:
For Twitter, the minimum publication frequency is

15 tweets per day

;

For Facebook, the minimum publication frequency is

one post per day

;

For Instagram, the minimum posting frequency is

1 to 2 posts per week

.
With this in mind, define the best posting frequency for your audience. You can also cheat the posting frequencies of other well-known brands or those of your direct competitors
This will serve as an example and a guide for defining your own publishing frequency.
2.8. Ask your audience for help
The most effective way to increase social traffic on your website is sharing your content by users. For this, you need to get as many people as possible to share your content on their social media channels.
But, the question we all have to ask ourselves is: what is the most effective method to get users to share our content?
Here are two techniques to get users to share your content:
When you finish your article, always mention at the end a sentence like: "

If you liked this tip, feel free to share it with your friends on Facebook

". To facilitate the process, you can drag a "click to tweet" button next to the message;

Ask key influencers in your industry by email if they can help you share your content. As long as you're upfront and have a quality message to share, most won't hesitate to help you.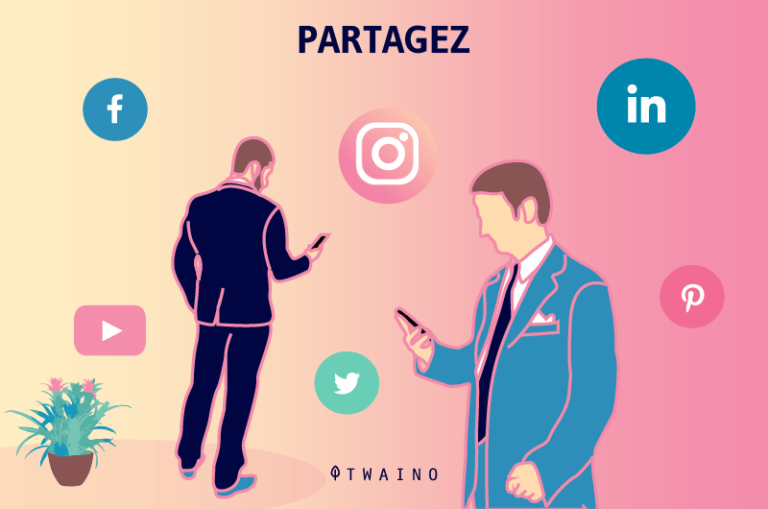 So don't be shy about asking others to share your post on social media. If you do it carefully and without going overboard, you can get a better result.
Let's move on to how you can track traffic from social media using the Google analytics tool.
Chapter 3: How to track social traffic with Google analytics?
In this last chapter I will show you, how to use Google analytics to measure your social media traffic.
But first it is important to know, what is important to measure traffic from social media.
3.1. The benefits of analyzing social media traffic
With Google analytics you can get a detailed report on social media traffic. Here are some of the benefits you will get by performing social media traffic analysis:
You can determine which social media platforms drive the most visitors to your website, as well as which ones require more attention ;

To find out how engaged your social media visitors are, you can analyze the time they spent on your site. This data will tell you if you have targeted the right audience or if you have created valuable content that your visitors expect when they follow you from social networks;

You can compare the number of visitors who arrive and leave your site. If, for example, your visitors do not come back often, you can change your social media marketing strategy to get more engagement
3.2. how is the social traffic report displayed in Google analytics?
Follow these steps to see your site's social traffic report in Google analytics
Go to Google analytics and log in, then select the website whose social media report you want to view.


On the left side of the options list, click on Acquisition " All Traffic " Channels. You will find a detailed report on the different traffic channels

Then click on the section "Social Networks"and "Overview":

This will allow you to see data reports on your site's social traffic and the percentage of users sharing your content on the different social networks.
3.3 Interpreting the social network traffic data reports
The Google analytics report displays by default, the social media traffic data in a raw table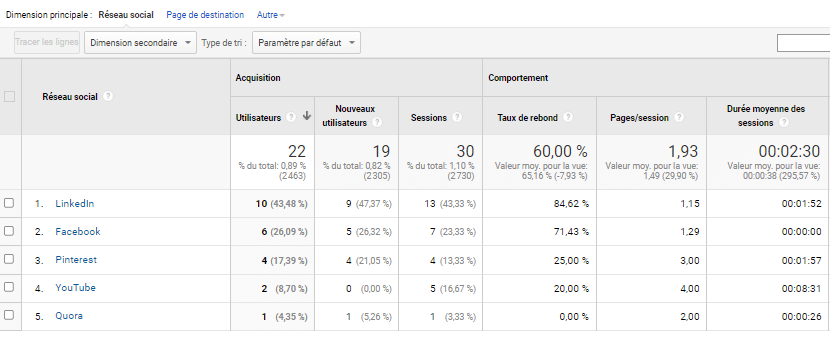 To make it easier to interpret this data, you can choose to change the layout of the report. In addition to the table display, Google analytics offers other display options (views):
The

percentage

this is a pie chart that shows the share of the selected measure in the total;

The

performance

performance: This is a horizontal bar graph (chart) that shows the performance of the selected measure;

The

comparison

the comparison: With a diagram, it shows the performance of the selected measure in comparison to the average performance of the site;

The

word cloud

it gives an overview of the keywords of your site;

The

pivot

the pivot : It allows to determine frequencies of data that we can't have by any other way. It is possible to reorganize the information by rotating it on a second dimension.
For example, let's say you run an e-commerce site, and you're trying to figure out which social network contributes the most to direct sales and revenue. This data can be presented in different ways.
To perfect this analysis, we will choose the percentage on the channels social media channels. Then, we will click on the percentage viewand then choose Transaction for the main metric. Finally, select Revenue in the contribution to total.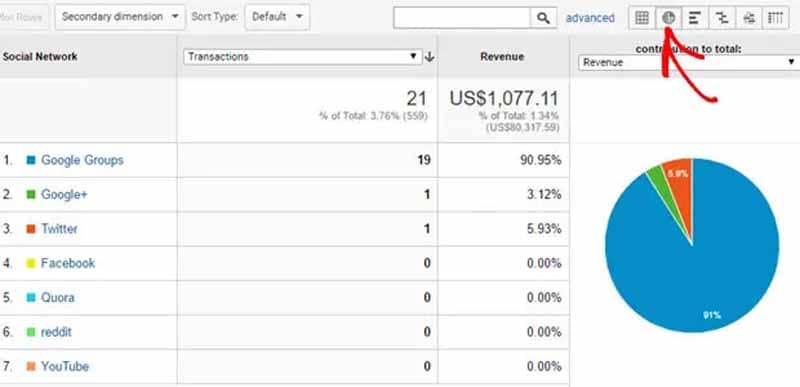 Source of information editinsight
Now you will have to see a custom report filtered by the number of transactions. Added to this, you can see a pie chart, which shows the contribution of each of the social network platforms to the total revenue of social transactions
Chapter 4: Other questions asked about social traffic
4.1. What is social traffic?
Social traffic refers to the traffic that comes to your website from social network platforms. For example, someone who lands on your website after clicking on a tweet or Facebook post will be counted as social traffic in your digital analytics reports.
4.2. What is social analytics?
Also known as social network analytics, it is the collection and analysis of data related to how users interact with a company or organization's social networks.
4.3. What is organic traffic on social networks?
First of all, the term traffic refers to all visits that a website or mobile application receives. And more specifically, the term "organic" (or "natural") traffic refers to the number of visitors that come from search engine results naturally.
4.4. What is traffic in digital marketing?
As you already know, in digital marketing, the term "traffic" refers to people who visit a website. These people can come from several sources such as:
Social networks;

Search engines;

Email;

Etc.
4.5. What are the types of traffic?
The traffic that the web pages generate can be of several types. We have mainly :
Paid traffic

Direct traffic

Social traffic;

Viral traffic;

Organic traffic;

Referral traffic;

Email traffic;

And direct traffic.
4.6. What is free traffic?
It is the traffic that is generated to a website without paying for it. That is, traffic obtained without paying any money to a third party.
In summary:
Getting traffic these days is quite a complex task and sometimes very complicated, but the end result is always rewarding. In this article, I had to give details about what is a social traffic. This one represents indeed, all the visitors of a site coming from social media platforms.
Social traffic can offer several advantages, but first you have to know how to optimize it. I have presented in this article 08 tips that you can use to increase the social traffic on your website and thus generate more revenue.
It is also possible to find and measure the social traffic on the Google analytics tool. It is in this perspective that it was presented in this content, the various steps to follow to achieve this
Did you find this article useful? Tell us in comments.
See you soon!