App Store Optimization or ASO is the process of optimizing the presentation of an app's features designed for iOS and Android mobile devices. It is a mechanism that aims to increase the visibility of an app when searching on app stores or stores.
According to the results of an analysis by Statistathere are almost 2 million applications in the Apple App Store. As for Google Play Store, there are more than 2 million additional applications that are offered


This means that your application will probably face a lot of competition.

It is therefore very important to start by having a perfect knowledge of the concept of ASO in order to know how you should optimize your applications.

To do this, here are the questions that this article will answer:

What is App Store Optimization?

How can this concept benefit you?

What is the difference between ASO and

SEO

?

What are the right ways to approach ASO strategy?
Find out!


Chapter 1: What is App Store Optimization?
In this first chapter, I will give you a full understanding of the concept of App Store Optimization by addressing the following points

Definition & History ;

Difference between ASO and SEO;

Difference between Apple App and Google play.
1.1. meaning and history of ASO
App Store Optimization aims to improve the visibility of your application within an App store: The main ones are theApple App Store and the Google Play Store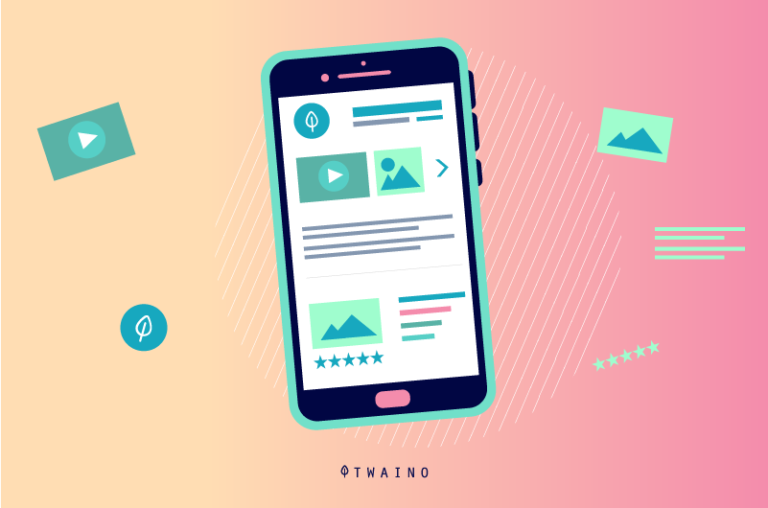 The basic objective of ASO is not only to position yourself high in the search results of an App Store, but also to increase the click-through rate (CTR)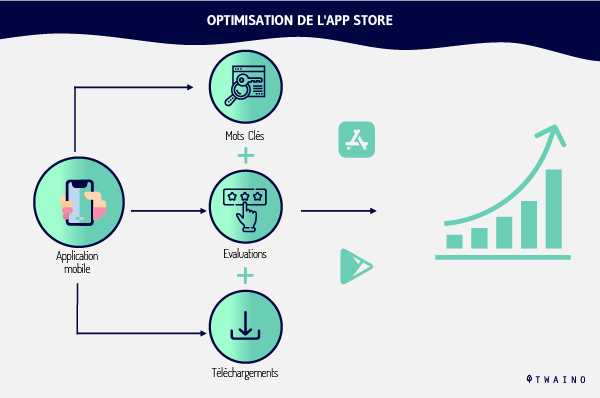 This means you need to get people to click on your ad in the App Store once they find it.
Just like SEO helps to rank web pages better, App Store Optimization is a strategy that was born to rank apps in the App Store better.
It all started when Apple released the IOS App Store with about 500 initial applications in 2008. The number of applications has grown exponentially and today, mobile device users can choose from
The

2.87 million

applications, making the Google Play Store their preference

And the

1.96 million

apps available for iOS in 2020.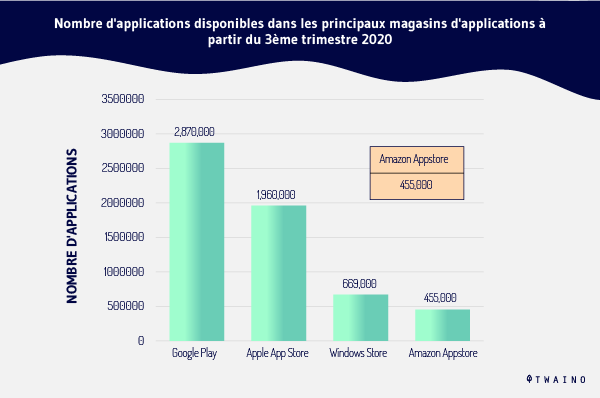 Google Play, then called Android Market was launched on October 22, 2008, beating Apple by only a few months
The Apple and Google app marketplaces offered a new business model and attracted millions of mobile app developers
Similar to the early days with search enginesthe competition between app stores was very fierce
In order for your application to receive a lot of downloads, it will have to show up first in the search results.
Thus, the practice of App Store Optimization was born out of efforts to increase application visibility and conversions.
Thomas Petitan expert on mobile growth and Apple search ads, summed up the evolution of ASO quite well in his keynote address at the aSO 2019 conference conference in Berlin. There we note a breakdown into two stages ASO 1.0 and ASO 2.0.
ASO 1.0: In 2009, shortly after the growth of stores began, a few early adopters began circulating the term App Store Optimization
This initial era of ASO was primarily characterized by focusing on keywords in the simplest way. That is, inspired by search engine optimization at the time.
The whole App Store Optimization philosophy could then be summarized in two steps:
Add keywords to the app title;

Fill in the app's keyword field.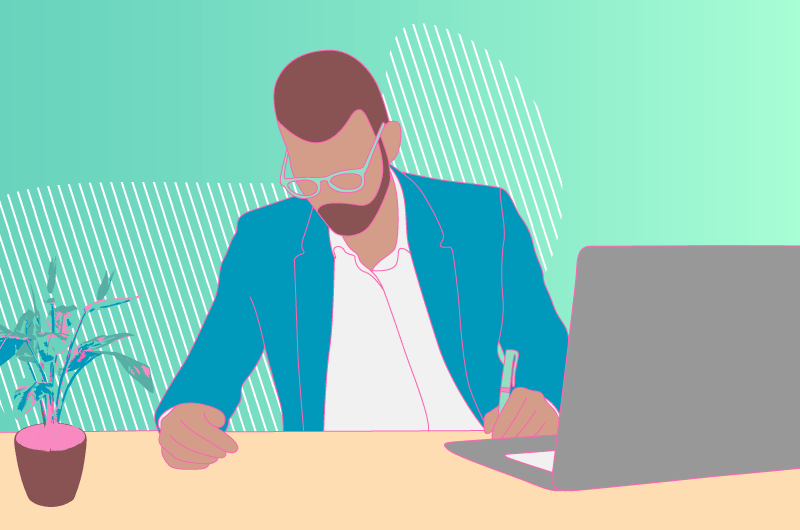 ASO 2.0: Just a few years into the future, ASO has started to become an established practice. Every serious app developer worth their salt decided to consciously and deliberately tackle it in some way.
With Google Play and the App Store now offering paid rankings, you can acquire users directly in an easier way in the store.
This time around, ASO strategy no longer involves sitting in your office and coming up with keywords from scratch or estimates based on various tools
Search success today involves both an organic keyword strategy amplified by paid search.
However, while ASO strategy focuses in part on keyword usage, it should not be confused with SEO.
1.2 What is the difference between ASO and SEO?
App Store Optimization (ASO) is often referred to as mobile SEO or SEO for apps
This analogy is very helpful in understanding the basic principle of App Store Optimization
However, app stores and the web are two very different ecosystems, so there are many differences between ASO and SEO.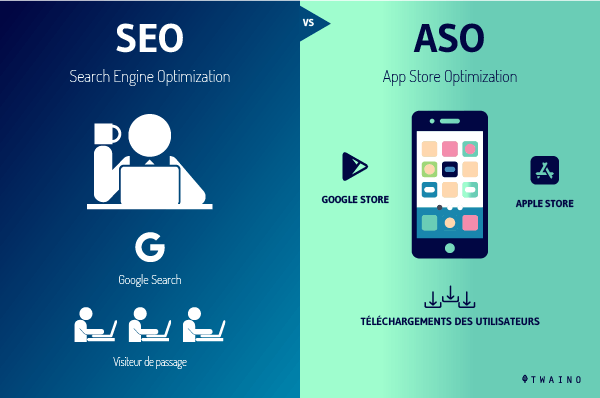 1.2.1 ASO vs SEO: Depending on the objective
ASO objective objective: In general, the objective of ASO is to increase an app's ranking on high volume keywords with the ultimate goal of increasing downloads
As discovery gains importance in both app stores, ASO experts are also beginning to focus on strategies that help increase their app's visibility.
SEO Goal goal: The ultimate goal of SEO is to drive more qualified traffic to your web pages via organic search engines and help people find answers to their questions or discover new products or services.
1.2.2. ASO vs. SEO: By Search Intent
Search Intent on App Stores search Intent: Search queries in app stores are generally shorter than on the web
People tend to search for specific apps based on their brand name or are looking to discover new apps that can meet a specific need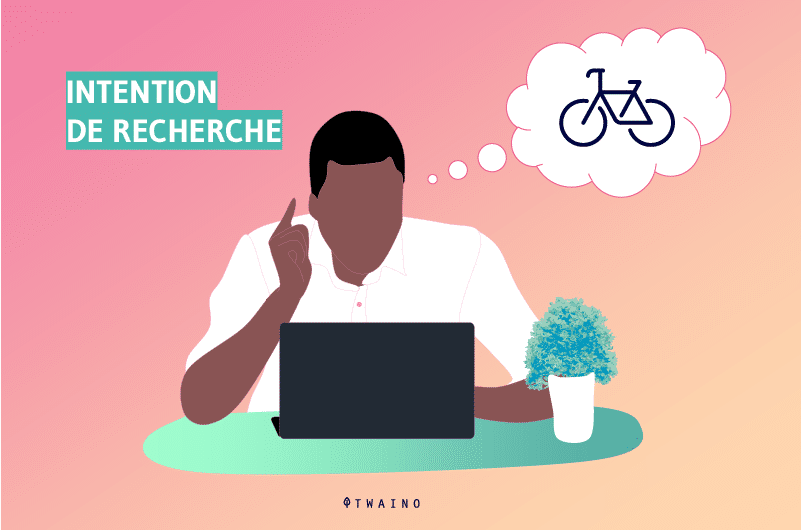 Search Intent on the Web web search intent: Due to the abundance of information on the Web, search terms tend to be longer and more specific
When searching the Web, Internet users are typically looking for answers to specific questions or making transactional requests to apply for or purchase a particular product or service.
1.2.3. ASO vs. SEO: By Ranking Factors
To better observe the difference here, we will address the ranking factors ASO and SEO separately:
1.2.3.1. ASO ranking factors
The App Store Optimization ranking factors can be clarified into two categories which are:
On-page ASO ranking factors:
App Title (iOS and Android);

App subtitle (iOS) and short description (Android);

Long description and keyword density (Android);

Keyword field (iOS);

Embedded Purchases (iOS);

Publisher name (iOS and Android).
ASO Off-page ranking factors:
Total downloads and download speed (iOS and Android);

Conversion rate (iOS and Android);

Retention and Engagement (iOS and Android);

Reviews and ratings (iOS and Android);

Crash rate (iOS and Android) ;

Backlinks (Android).
1.2.3.2. SEO ranking factors
As we all know, the main sEO ranking factors ranking factors are often classified into two different classes:
On-page SEO ranking factors:
Keywords in the

title tag

;

Keywords in the header tags;

Content structure and length;

Optimized meta

tags; Optimized meta tags;

Etc.
Off-page SEO ranking factors:
Backlinks

quality ;

Domain Authority;

Click-through rate and

bounce rate

;

Time spent on the page;

And more.
And many more, since there are more than 200 ranking factors.
1.2.4. ASO vs SEO: According to KPIs
Just like SEO, App Store Optimization is an ongoing process where there are no magic tricks
A successful ASO strategy focuses on careful monitoring and incremental improvements with the fundamental goal of creating a high-quality app
Below, we've listed some of the metrics you should use to measure your success:
KPI ASO:
Organic Downloads and Installs;

Conversion Rate

Keyword visibility and ranking;

Average scores and comment scores.
SEO KPIS :
Conversion rate;

Keyword visibility and ranking;

Pages per session;

Average session duration ;

Page load time;

Number of backlinks and domains;

Etc.
Since ASO and SEO are two different ecosystems serving different user intent, it is very important to optimize your user acquisition strategy accordingly for your mobile app.
1.3. What is the difference between the Apple App Store and Google Play?
The Apple App Store and the Google Play Store have the same goal. That is to help users discover and download new applications
Nevertheless, the two stores have a different look and feel when it comes to the application page and search results
This implies that these differences certainly imply different ways to optimize your application in the two different App stores.
In the search results of theApple App Storeapplications appear next to
An icon ;

A title ;

A subtitle ; A note

Notes ;

And screenshots
When the developer chooses portrait screenshots, 3 are displayed in the search results
If landscape screenshots were used, only one is displayed
If the developer adds an app preview video, the video will be placed before the first portrait screenshot and will play automatically when users scroll down the search results page.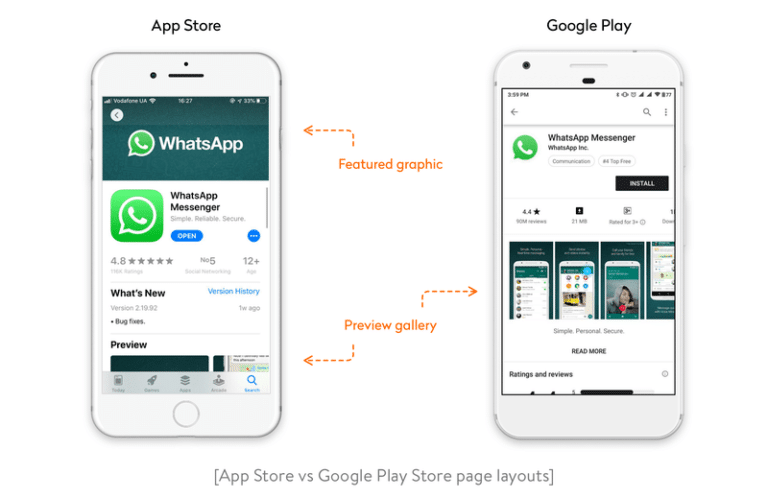 Source yalantis
Apple allows up to 30 characters for titles, but in search results, the title is usually cut to 18 characters.
In the search results of Google Play Storesearch results, apps appear with :
The app icon

The title

The name of the developer ;

The ratings ;

And the average number of daily downloads
Unlike Apple's App Store, screenshots, videos, and the brief description do not appear in Google Play search results for generic keywords
Android titles can be up to 50 characters long, but can be cut off in search results based on the device.
Chapter 2: Benefits and importance of ASO?
2.1. What are the benefits of ASO?
If you're not yet convinced that you need to spend more time on your App Store Optimization strategy, here are some of the benefits of this strategy:
One of the best things about ASO is that with the right strategy, your organic installs will increase and cost you absolutely nothing
Since ranking is a direct result of optimization, your app will show up high if you adopt a good strategy
This is not without improving your visibility and increasing your organic downloads, while reducing your acquisition costs.
Increased revenue and stability
If you monetize your application in any way, be it through ads, subscriptions, in-app purchases… ASO will benefit you in terms of increased revenue from all the additional downloads you would receive.
These additional downloads and increased revenues offer your application a much more stable future
While throwing your entire budget into paid marketing techniques at the very beginning may give you a boost, it is not a long-term solution
Once downloads slow down, it can be tempting to increase your marketing budget even more, and that's not always a cost-effective option.
2.2. Why is ASO important?
There's no doubt that App Store Optimization should be part of every mobile marketer's marketing stack, especially for these reasons:
Over 65% of app downloads come from searches on the App Store. This would mean that little effort in your ASO strategy will acquire potential users.
Every user ultimately goes through the App Store to download your application
When they reach your app page via search ads, it should be able to convince them to download the app
A well-optimized app page will result in a higher conversion rate and lower CPIs for your ad campaigns.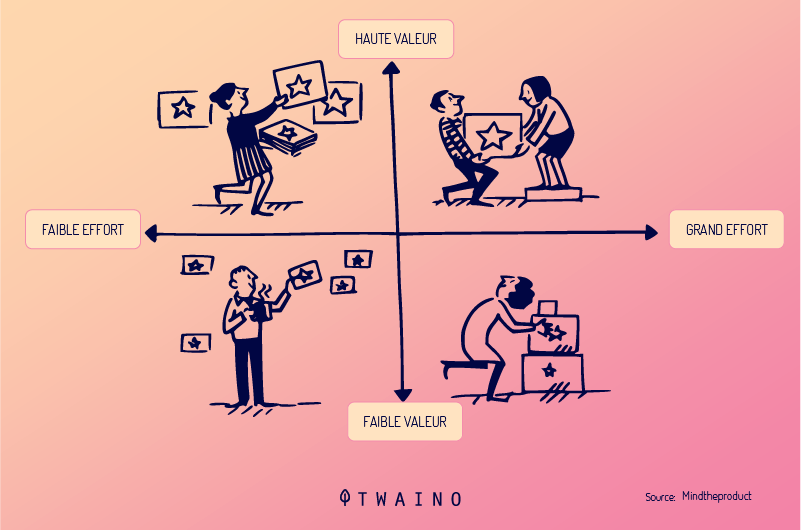 In general, there is a gradual decline in app retention rates from year to year. But the 30-day retention rate for organic installs is, on average, 25% higher than non-organic installations and declines at a much slower rate
Instead of wasting money on user acquisition, many mobile marketers prefer ASO to engage higher quality users.
Also, since there are over 2 million apps in the app stores, finding yours more easily can be an issue.
Chapter 3: What are some good ways to increase your app's ranking?
Following the ASO tips in this article will help you optimize your mobile app rankings in search results and drive more traffic to your app pages in the stores.
3.1. how to maximize your exposure?
A principle that always holds true is when your app appears on the first page of search results, users will find it quickly
Here we will talk about the main factors of visibility which are
The

title

;

The description ;

And the keywords.
3.1.1. Title optimization
On Google Play and on the App Store, the title is the most important element. It is the basic element of any optimization
To make it more appealing, make sure to include keywords with a high level of search traffic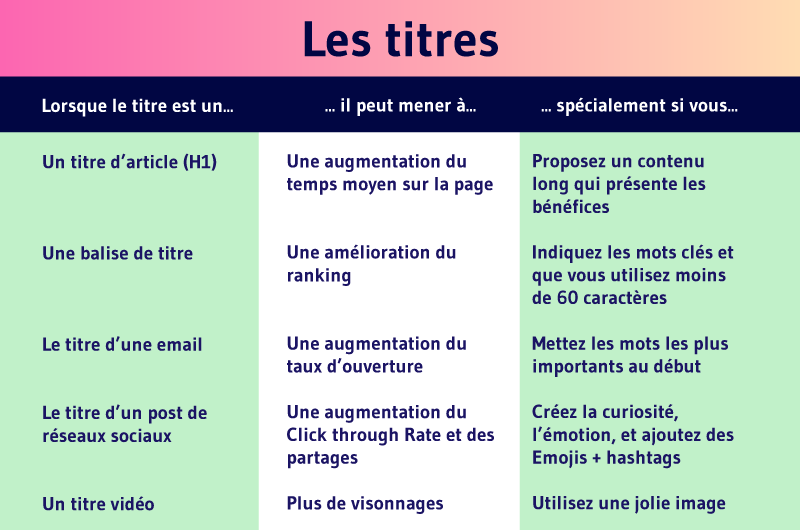 In addition, you need to make sure that the keywords and the brand have a strong correlation when you build your title. It should be descriptive and clear about what the app does
Checklist for your app name or title:
Relevant to your app;

Easy to read;

Unique;

50 characters long on Google Play;

30 characters long on the Apple App Store.
This is more than enough for a rich title.
3.1.2. Optimizing the description
The app description is not only relevant for users, but also for the app store algorithm
Clearly and effectively explain what the app is, what it does and give a clear overview of its functionality.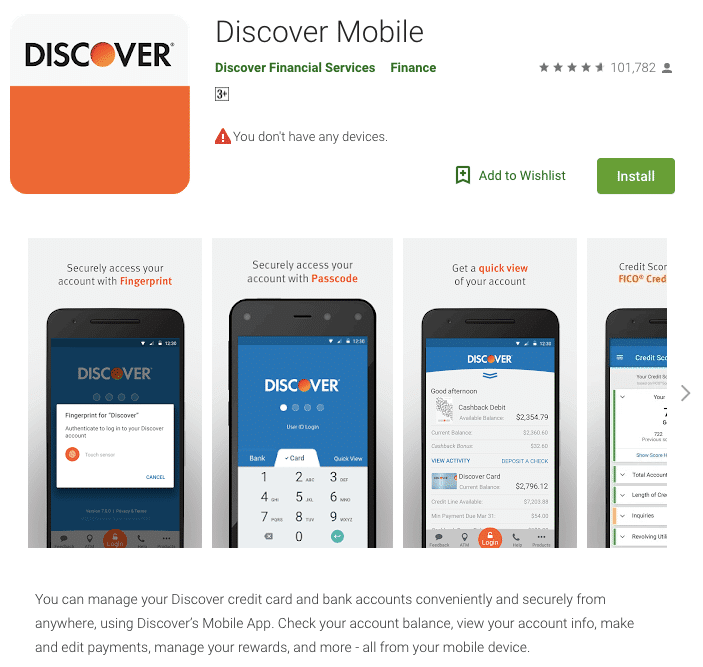 Source play.google
This is especially important in the Play Store. Google relies on the keywords in your description to better rank your app.
The brief description in Google Play represents the welcome text. It should promote the main features of your app using strategic keywords.
Here is a checklist for your app description:
Informative;

Easy to understand;

Clearly structured (bullets, emojis);

Includes keywords (especially with Google Play);

Up to 4000 characters long.
3.1.3. Keyword optimization
Knowing the relevant keywords, especially those that your target audience uses often, is a better way to improve your ranking.
Finding the right keywords is much more important in the Apple App Store, as they are a factor without which your app may lack good ranking.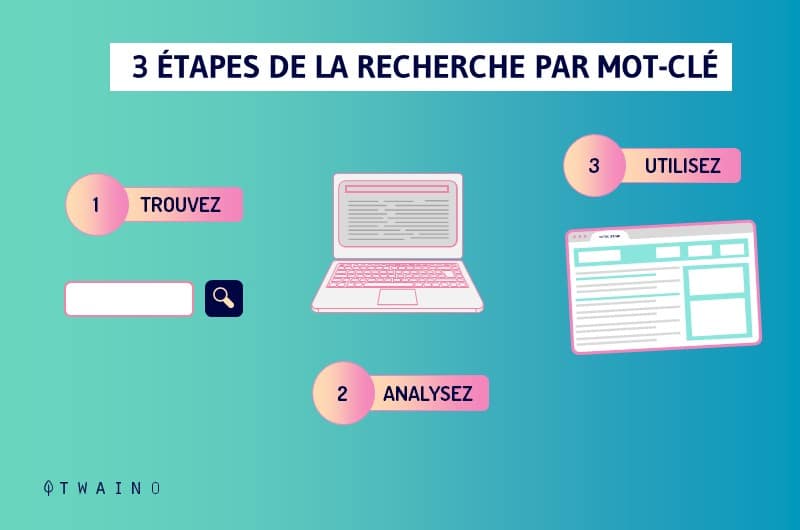 Therefore, it is recommended:
To use the 100 characters available in this metadata field

Do not repeat the keyword

And not to use the application name or the brand name
Repeating the keyword or using the name in the metadata field would simply be a waste of space, as they will only be considered once.
When conducting your keyword research, consider the following questions:
What are the main features of your application or game?

What are the synonyms describing the features?

What are similar applications called?

What is the category of your app?

What terms do people commonly use in this category?
3.2. how do you optimize your conversion?
Now that your app has gained visibility and is now visible in search, how do you get potential users to download it?
The main factors here are the app icon, screenshots, videos, reviews and ratings.
3.2.1. The icon contributes to conversion
This is the first impression your app gives to your potential users. The design should be very elegant, simple and should be representative of your logo or brand.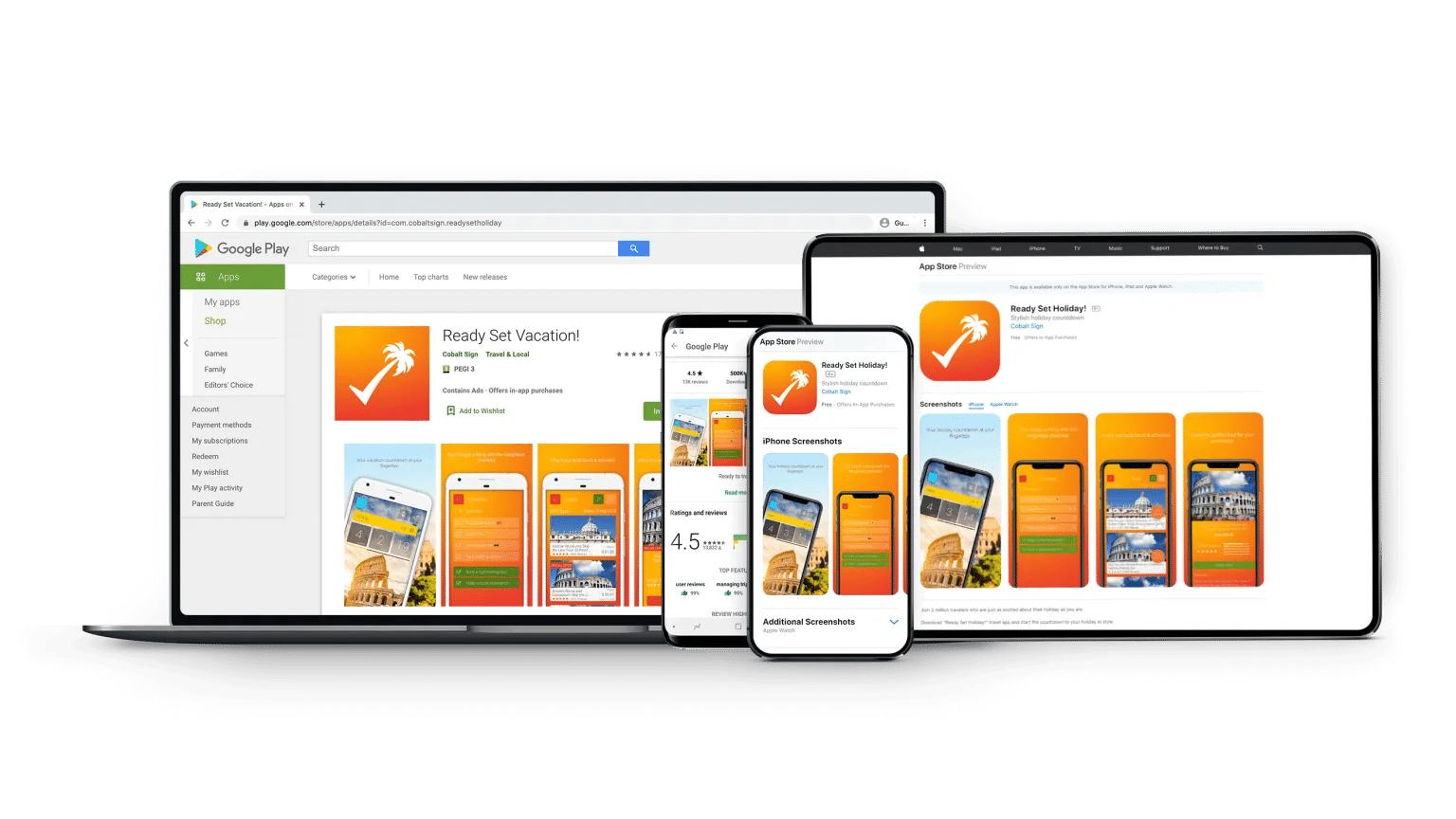 Source cobaltsign
Focus on the image and avoid text if it is not obvious. With so many different options available to users, a single icon gives you the opportunity to grab the attention of potential users.
The best way to be certain of the quality of your logo is to perform A/B testing.
So here is a checklist for A/B testing of app icons:
Analysis and brainstorming;

Creating variations;

Running the experiment;

Evaluating the results;

Implementing changes;

Start of follow-up experiments.
3.2.2. Screenshots and videos contribute to conversion
Users like to see in a video or screenshot what the application they are about to download looks like
The first two or three screenshots should not be overlooked. Use them to your advantage and upload the most detailed screenshots of your app. Let them tell the visual story of your app.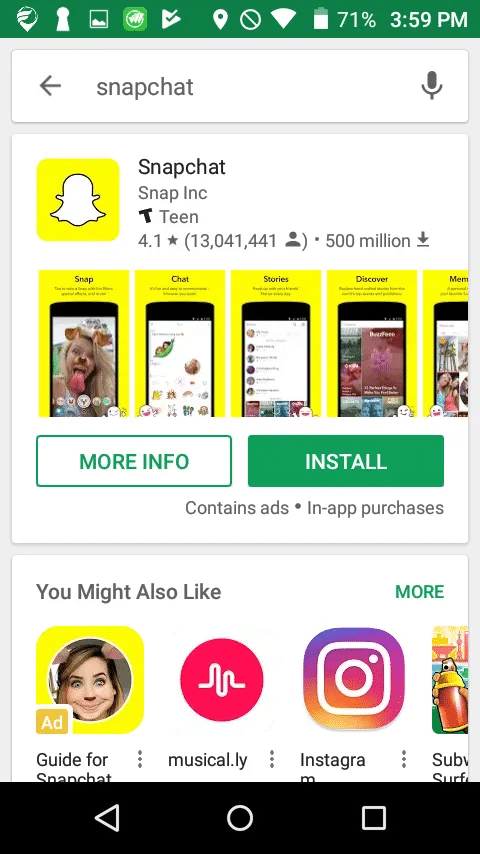 Source incipia
People love videos. They are more interactive and engaging than a tard of words
You need to present users with a video that summarizes all the features of your application while advocating the most formidable features of your application
3.2.3. Application localization
If you want your app or game to go global, you need to tailor it to appeal to the target geographic market. This particular practice is called localization. This does not mean that you have to start from scratch
You can use your existing metadata, keywords or screenshots and translate them into other languages.
With theapp Radar App Store Optimization Toolapp Radar's App Store Optimization tool, you can add and update locations with just a few clicks
With localization, you can improve the visibility of your search on the App Store and extend the reach of your applications. Basically, you make your app available to users who search in their native language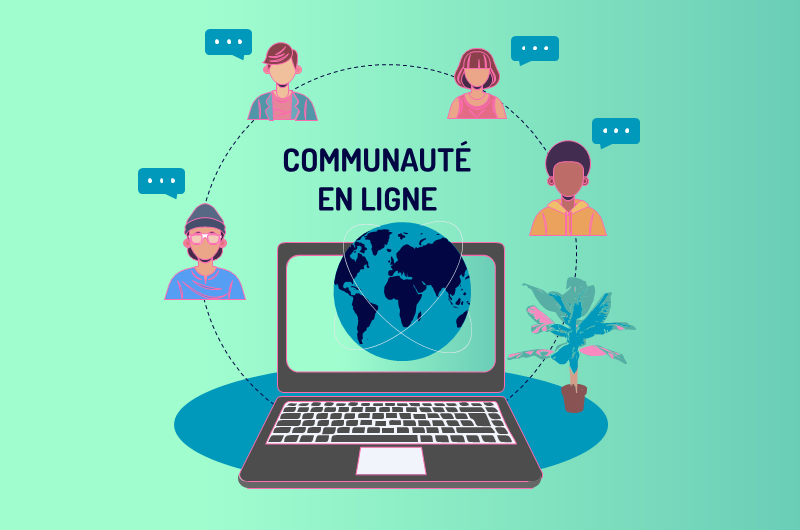 Introducing your app to a wider audience can generate more downloads and revenue. Users perceive an application in their native language as more reliable and, therefore, they are more likely to download it
3.2.4. Reviews and ratings contribute to conversion
Ratings and reviews are important factors, not only for ASO, but also from a conversion perspective.
On average 59% of people usually or always check ratings before downloading a new app
The total number of app downloads certainly has an impact on ASO. The better your rating, the better your app's rating on the Store and the higher its ranking
It is also important to respond to user reviews
3.3. how to stay up to date?
Another aspect of App store optimization is to keep your data up to date. Here is how you can do it:
3.3.1. Updating applications
Keep your app clean and stylish by updating it every 3-4 months. Not only will this help to correct deficiencies, but it will also help to:
Implement the software update

Add new features;

Keep users engaged;

Etc
Apps in constant development always have a higher rating in the App Store ranking.
3.3.2. Updating metadata
As it is recommended to update your app regularly, it is equally important to update the metadata
But, you can only change this field when you are about to replace your app with a new version
Both stores provide you with statistics from which you can deduce whether the ASO ranking elements have been effective for you
From the reports that will be presented to you on your Google Play and App Store console, you can get an idea of how your app is performing
For example, you can see the impact of changing the subtitle or updating the icon on your downloads.
3.4. Summary of tips to benefit from App Store optimization
3.4.1. Improve visibility and stand out in app stores
Users cannot download and use your app if they cannot find it. So no matter how good your app is, if it's not easily detectable, you won't achieve the success you deserve for your app. Don't waste all your hard work, start optimizing!
3.4.2. Always be discovered by high quality and relevant users
It's not enough for your app to be found, but rather detected by the right users – people who are actually looking for an app like yours
App Store optimization allows you to reach the right users, as it matches your app to relevant keywords
3.4.3. Increase organic app downloads in a sustainable way
A good ASO strategy will definitely boost your organic installs and guarantee long-term results. Indeed, when users search for keywords related to your app, they will always find yours
With a tracking and an update you ensure that your efforts are successful in the long run.
3.4.4. Reduce user acquisition costs and achieve continuous growth
Instead of spending money on ads, you can reduce your user acquisition costs by focusing on organic growth with ASO
Not only does this save you money, but it also ensures steady traffic growth
3.4.5. Increase app revenue and conversion rates
There are several ways to monetize your app
These include:
In-app ads

In-app purchases;

And subscription models
As a result, many of you may decide to run ads to attract more users and thus more revenue
But if your App Store app page doesn't convert, which means convincing users to actually download your app, your ad spend can be considered wasteful
Don't forget that App Store optimization also involves conversion rate optimization, which encourages users to click and download
3.4.6. Reach a global audience with your app
By making your app available in other languages through an App Store optimization process called localizationyou can bring users from all over the world to discover your app.
ASO can help you expand your app globally.
Chapter 4: Other Questions About App Store Optimization
4.1. What is App Store Optimization?
App Store Optimization (abbreviated as ASO) is an optimization strategy that aims to improve the visibility of apps on app platforms and increase their conversion rates
The main application stores are Apple App Store and Google Play Store. In addition to its ability to increase app positioning in App Store search results, ASO also focuses on click-through rate (CTR) optimization
4.2. What is the difference between ASO and SEO?
Both share similarities such as keyword and conversion optimization
The main differences between ASO and SEO are in the ranking factors. In addition, ASO is used for mobile apps, while SEO is for websites.
SEO ranking factors for a search engine like Google involve more than 200 aspects and the list keeps growing. The list of ranking factors for ASO on the other hand is much shorter.
4.3. Why is App Store Optimization important for app growth?
It is very likely that your app will face fierce competition due to the large number of apps available on the Apple App Store and Google Play Store.
The main goal of App Store optimization is to increase downloads and the number of loyal users of your app
The first step to maximizing your downloads is to make your app easily identifiable to the right users
4.how do users find and download mobile applications?
People mainly search for specific apps in app stores such as Google Play Store and Apple App Store
Statistically, 65% of downloads from the App Store were made directly after running a search query
In general, searching the app stores is the most used method to find new apps.
4.5. How to optimize the App Store?
Use a descriptive, short and unique title;

Use keywords wisely;

Describe your application well;

Use high quality screenshots;

Add an app preview video (iOS);

Choose the right category;

Focus on icon design;

Encourage positive reviews.
4.6. What is the difference between the App Store and the Apple Store?
The Apple Store is the place where you buy Apple products like iPhone, iPad, MacBook, etc. The App Store is an online store or application store that provides free and commercial applications that work with iOS, the operating system for Apple's mobile devices.
Conclusion
With a growing selection of apps available in the stores, it's essential to make ASO an essential part of your marketing strategy.
By following the tips in this article and investing effort into improving your app, you'll reap long-term benefits and keep your downloads stable.
If you have any tips that work that I missed, please share them with us in the comments.
See you soon!