SEO is still a surefire way to drive traffic to a site and attract qualified leads from published content.
In fact, Google Search, Google Images and Google Maps alone generate 92.86% of global traffic and over 60% of marketers consider their content to be their primary source of leads.
To maintain your SEO performance and continue to benefit from organic traffic, it is then crucial to follow the latest SEO trends in order to adapt to new updates in the SEO universe.
Through this article, we discover together the 12 must-know SEO trends that are likely to impact your content creation habits and your SEO site's ranking in general.

Do you like this image? Embed it for free on your website with Twaino.


Image source:INFOGRAPHY_-_12_TRENDS_SEO_INCONTOURABLE (1) | Twaiino
1. Core Web Vitals
The number 1 search engine has introduced three new measures called Core Web Vitals. The Core Web Vitals is dedicated to loading, interactivity and visual stability and will be used to measure the user experience from mid-June 2022.
In simple terms, it is an update that concerns the speed of loading including the speed with which a page interacts and the stability of its loading.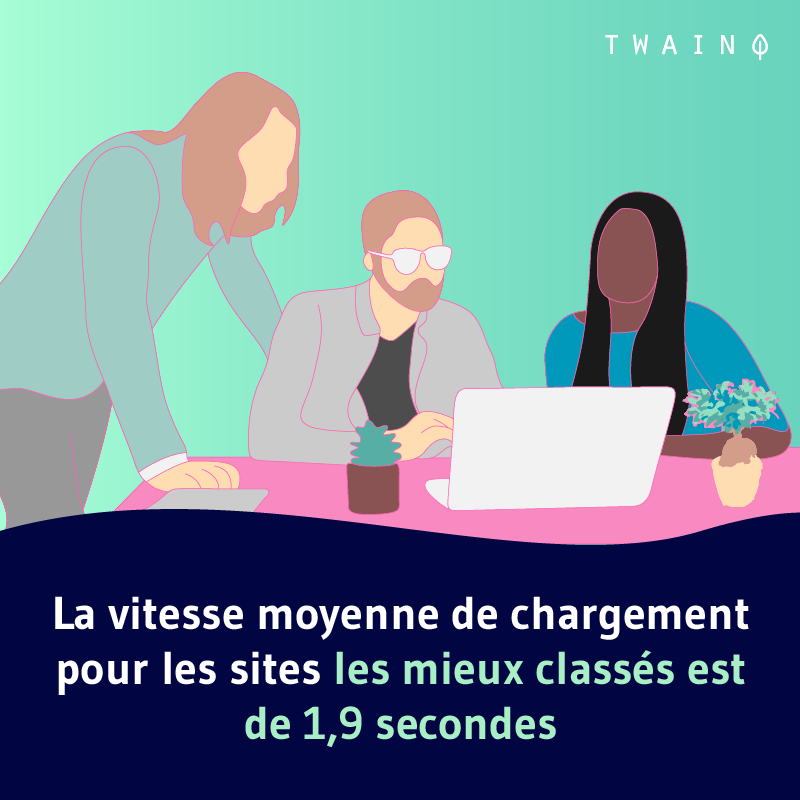 The factors that are involved the Core Web Vitals measurement are:
Loading Speed
The time it takes for a page to become interactive
The unexpected change in the page layout.
Indeed, Google has long sought to optimize and make even better the experience of its users
The Core Web Vitals will help the search engine determine which page to rank higher when multiple pages offer relevant and appropriate content.
In order to deal with Google's upcoming Core Web Vitals algorithm updates, you can check the status of your site using the PageSpeed Insights tool by entering your URL.
Our post on PageSpeed Insights explains how to use the tool and what interpretations you can make of the analytics reports.
2. Mobile friendliness could impact rankings
Mobile SEO is becoming more and more essential and it is estimated that around 73% of internet users will connect to the internet using cell phones by 2025.
As of April 2021, there were some 5.27 phone users in the world, representing 67.1% of the world's population.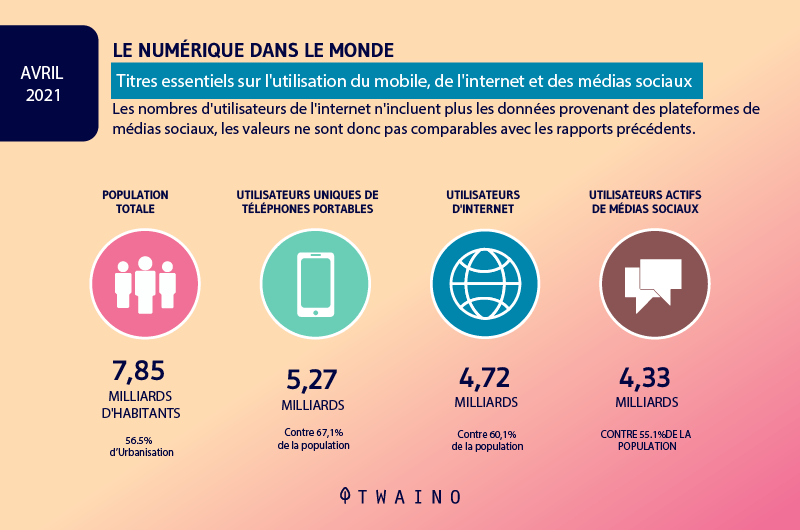 Faced with these numbers, webmasters cannot neglect optimizing their site for mobile. Since 2019, Google was trying to improve the experience of these users and had announced the mobile-first indexing.
Still called mobile-friendly, this update mainly considers the mobile version of a web resource for indexing and ranking.
You must therefore ensure that your website pages are user-friendly on mobile devices. To do this, it is advisable to test your site's adaptability to mobile devices.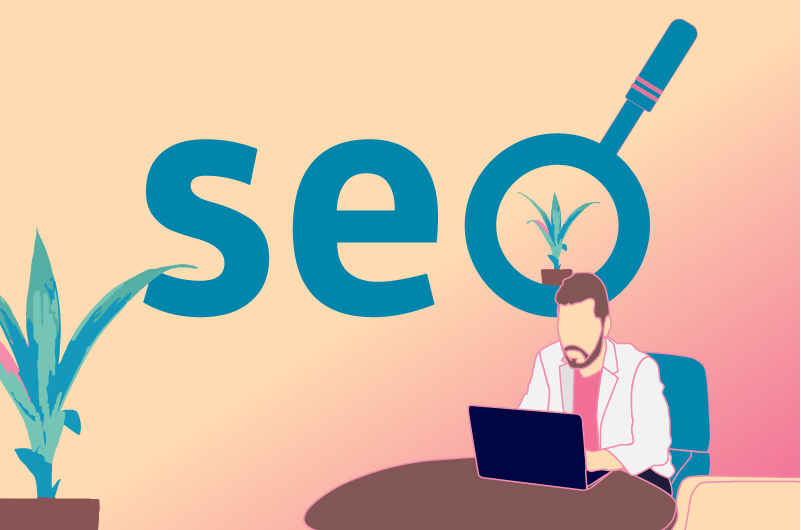 Google's mobile-friendly test is a free tool that can help you see the status of your site towards mobile devices. You can also check out Google Search Console's report on the mobile-friendliness of a site.
Our post on mobile-friendly can help you understand more so you can start optimizing your site for mobile SEO now.
3. Google's BERT
BERT is a Google algorithm that looks for intent matches. Through this algorithm, Google seeks to understand search queries and what users are actually looking for.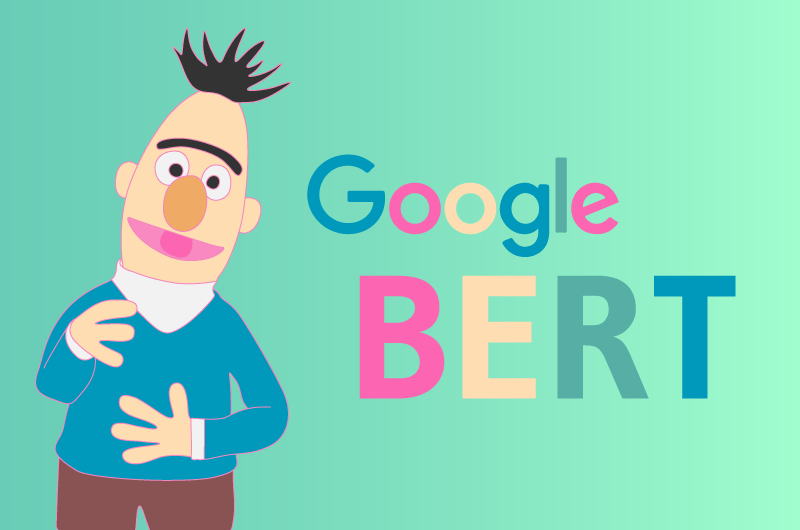 To do this, BERT uses machine learning (ML) and natural language processing (NLP). This algorithm already works for almost all English searches and for some 70 other languages.
The rollout of the BERT update allows Google to interpret the search intent of Internet users in much the same way as the human brain.
This means that BERT can choose another piece of content instead of yours if it doesn't meet the search intent, regardless of its quality.
Contrary to what people may think, BERT is not a penalty, but a part of the search engine that allows it to filter the most relevant content for its users.
As a result, Google favors sites that offer useful content that corresponds to what users are looking for. Therefore, your content will not have a chance to be ranked if it is not adapted to BERT.
To prevent this from happening and give your web pages a better chance of appearing in the SERPs, you need to create valuable content that will satisfy users' search intent.
In this post, we explain from top to bottom how to optimize your content for Google BERT.
4. Content that meets the principles of E.A.T can have better rankings
E.A.T is an acronym that stands for Expertise, Authority and Reliability. These are the three criteria that Google uses to evaluate quality content.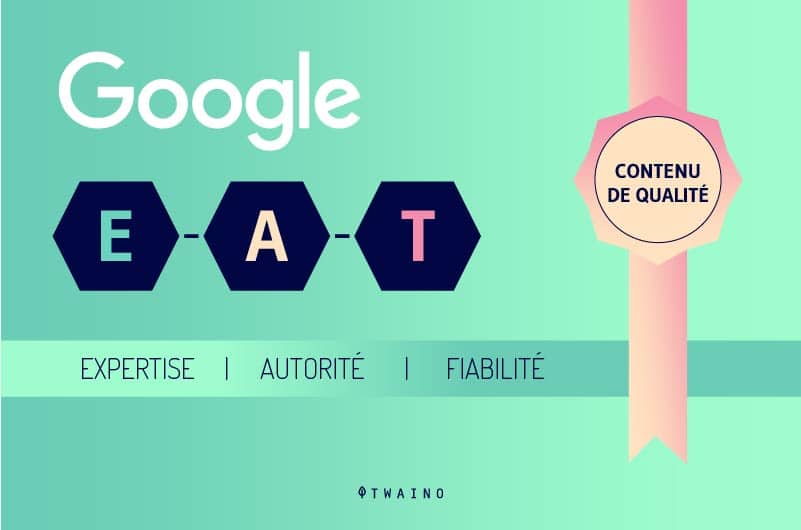 As you probably already know, a lot will change in 2022, but the creation of quality content is not going to disappear. For example, Google is looking to rank content that is published by qualified people on a given topic.
Expertise is knowing your audience in depth in order to create content that will be useful to them. Authority is nothing more than the reputation your site has in your sector.
Reliability on the other hand refers to the accuracy of your content and the reliability of your sources. The E.A.T is of extreme importance for sites that belong to the category "Your Money or Your Life".
These are sites that impact users' lives in some way, including financial information or transactions, medical information and legal information pages.
What the search engine requires of its information is transparency and authenticity. To understand in depth the concept of E.A.T., you can consult our article on optimizing the E.A.T. of a site.
5. Voice search can have an impact on search
As strange as it may sound, about 27% of the world's population has already adopted voice search. That's according to a report on Google released this year.
Even better, some reports suggest that more than half of people with smartphones will engage with voice search technology this year. This leaves mobile search as one of the most compelling trends in 2022.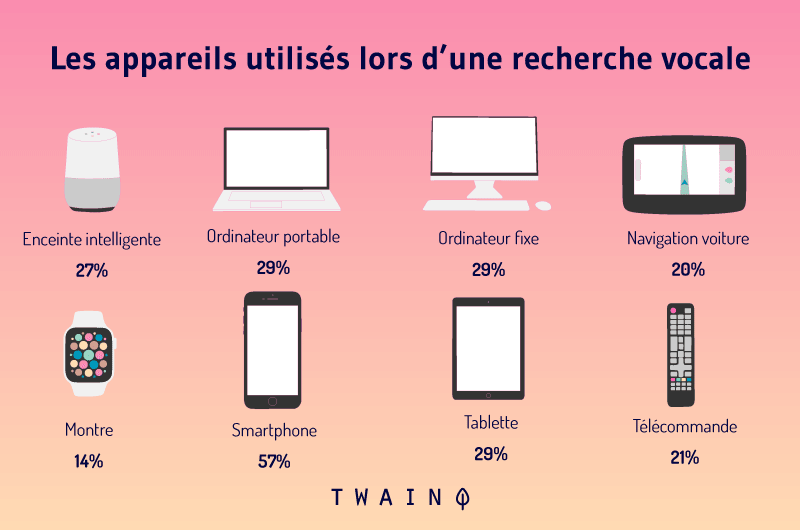 Note that the majority of voice searches are long-tail and highly accurate. This is because users who perform voice searches are looking for specific answers to their queries.
Therefore, they are easier to convert than others. Therefore, it is essential to optimize your site for voice search to take advantage of the benefits of this growing type of search.
To prepare yourself for the rise of voice search, you can check out our article that is dedicated to voice search and discusses the different strategies to optimize a site for voice search.
6. Artificial Intelligence can play a big role in SEO and content creation
Without a doubt,artificial intelligence is influencing the way people interact with online resources. It is no less so for Google's AI that would be interesting to monitor as early as 2022.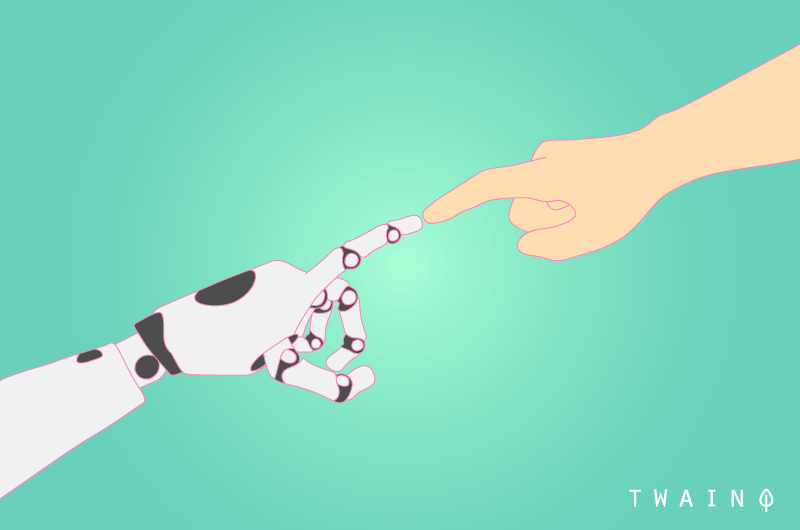 Still called RankBain, it is an algorithm that has significant power in ranking web resources. Google uses this algorithm to provide users with exactly what they are looking for.
To find out how exactly this works, you can check out our guide on RankBain and AI.
In addition, it's worth remembering that it's now possible to write articles, publish blog posts and create content faster with the help of AI.
While the human mind cannot be matched for its creativity and ability to create quality content, we must acknowledge that AIs have made progress when it comes to producing content.
With the help of an AI writer, you'll now be able to get things done faster and sometimes at a lower cost. That's why AI is one of the must-watch trends for the next year.
7. Keyword Research
Keyword research is an important step in knowing what your online audience is searching for and what it takes to rank for their queries.
So you need to use your creativity and skills to find the relevant keywords. It's all about understanding search intent as we mentioned recently.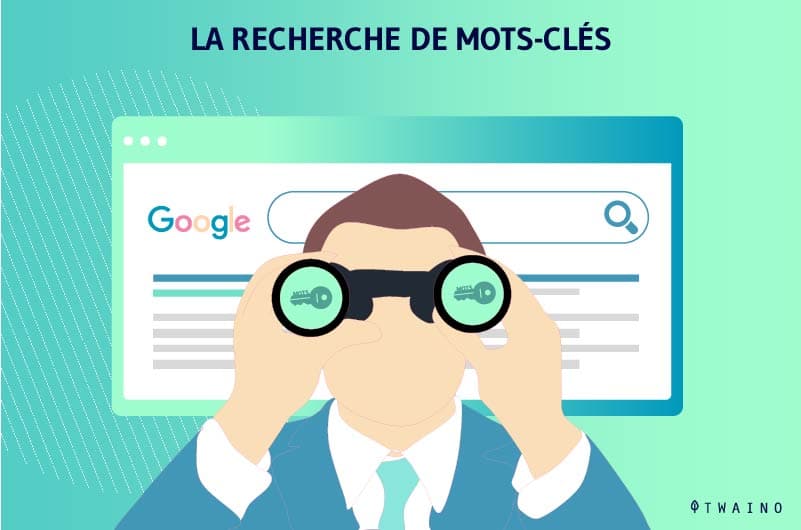 This will allow you to create content with keywords for which you are likely to rank easily and generate higher revenue.
By using the right keyword research tools like Ahrefs or SEMrush, you can also analyze SEO trends for those keywords and get ahead of the game.
Apart from these tools, you can also check out the 21 best keyword research tools in this article.
8. Video optimization
The potential of video content is huge and growing. According to predictions, 2022 will bode well for this type of content and it is estimated that over 82% of web traffic will come from streaming or downloading videos.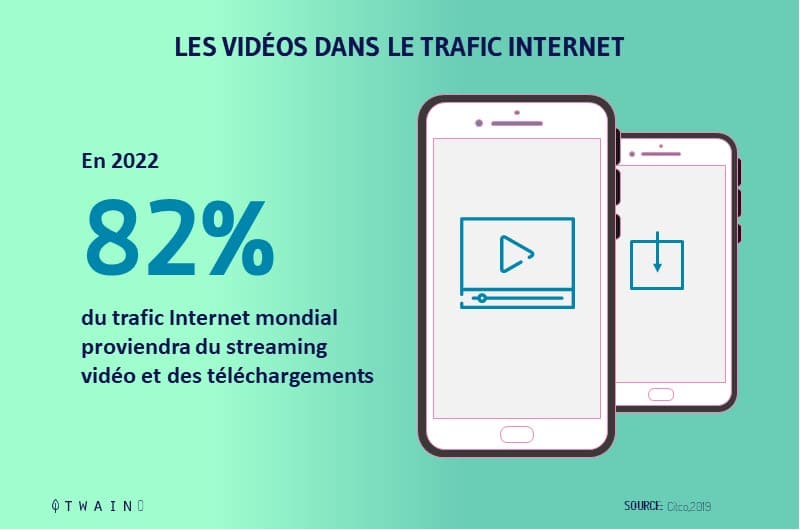 In addition, a survey conducted reveals that 92% of respondents watch explainer videos about products and services and 54% want to see more videos from brands.
With these numbers, the need to integrate the creation of entertaining explainer videos into your SEO strategy is clear. Now is the time to get into video creation even if you're not a fan.
YouTube is the second most popular search platform after Google. So you can create a YouTube channel and post videos frequently.
Our comprehensive guide to video optimization can help you develop an effective SEO strategy focused on video creation.
9. Audio SEO
Audio content is booming and there are podcast listeners all over the world. Statistically speaking, 37% of Americans listen to at least one podcast.
Audio SEO is all about improving your audio content in the SERPs using the latest strategies that work. To implement audio SEO, you'll need to follow these tips:
Make sure your podcast content is the right format and quality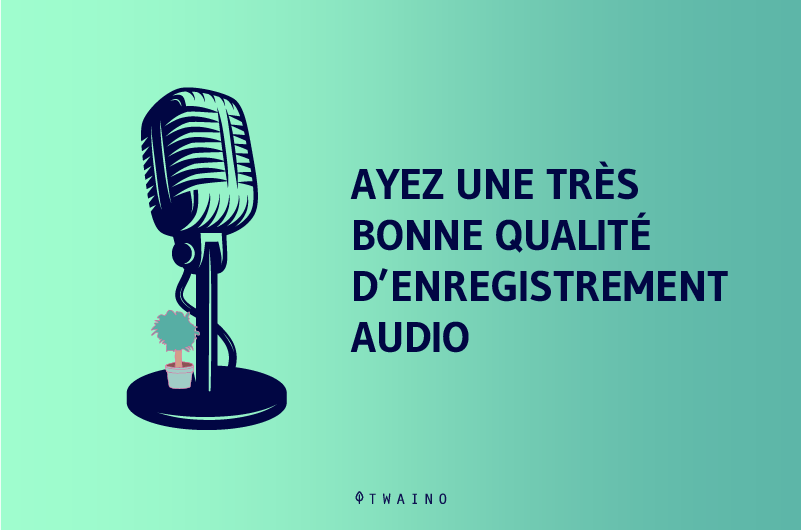 Identify podcast topics around trending search terms in your industry;
Publish podcast episodes on appropriate hosting platforms like Spotify, Google Podcasts and Apple iTunes
Like videos, optimize the titles and descriptions of each episode
Create an SEO-friendly landing page for your branded podcast show; Also develop optimized web pages for individual episodes ;
Finally, use social sharing plugins to make it easy for listeners to share content or audio clips.
10. Featured Snippets
Also known as position Zero, Featured Snippets are a snippet of text that appears at the top of the SERPs to quickly answer a user's search.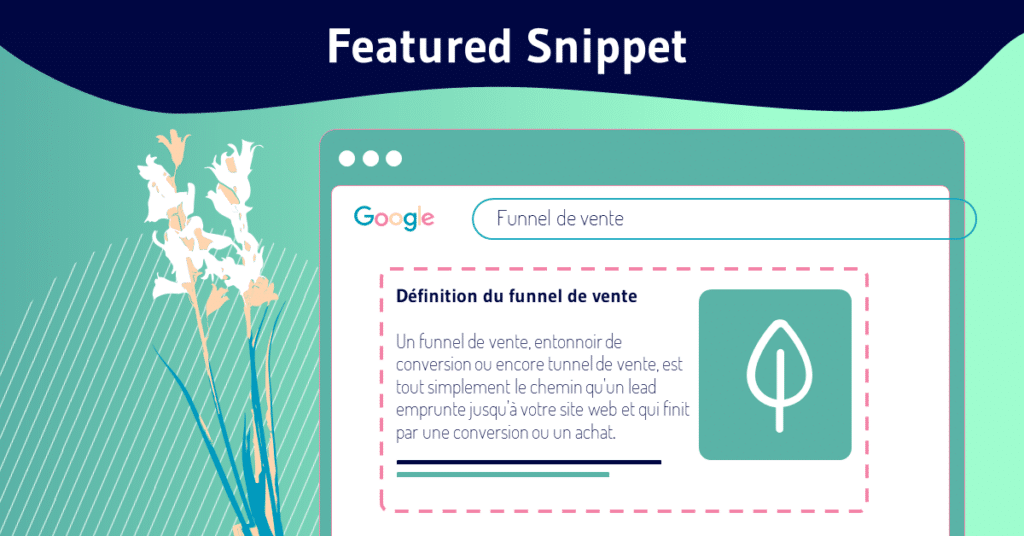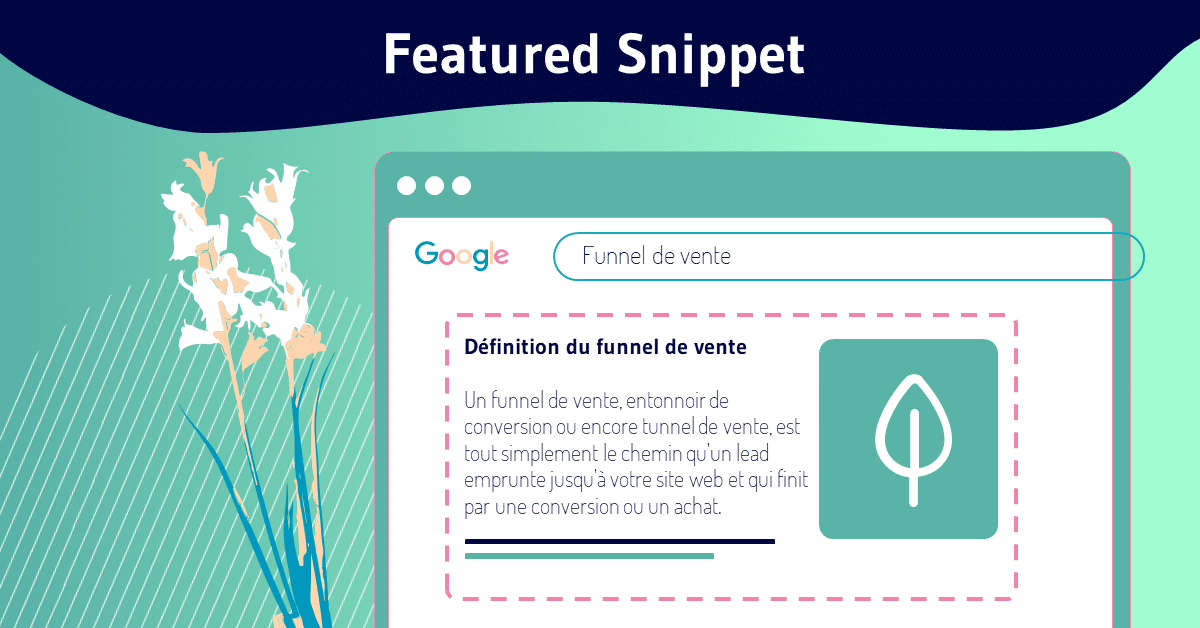 The snippets are also useful to Internet users, but also to websites. Indeed, it allows to get clicks in the organic search without getting a good ranking.
According to Search Engine Land, a Featured Snippet receives about 8% of all clicks. This is why SEO professionals call Snippets the zero position.
However, websites cannot choose themselves what content is displayed in the Featured Snippet for a specific search, but rather Google's robots.
The exact method of displaying these featured snippets is not clear, but marketers use certain strategies that are proving effective. For example, you can answer a specific question in a structured way.
If you want to know how to optimize your content for Featured Snippet, you can check out our article that explains zero position in detail.
11. Image optimization can have an impact on search
In the past, users could only see images following a query. But things have changed since then and image search has evolved dramatically.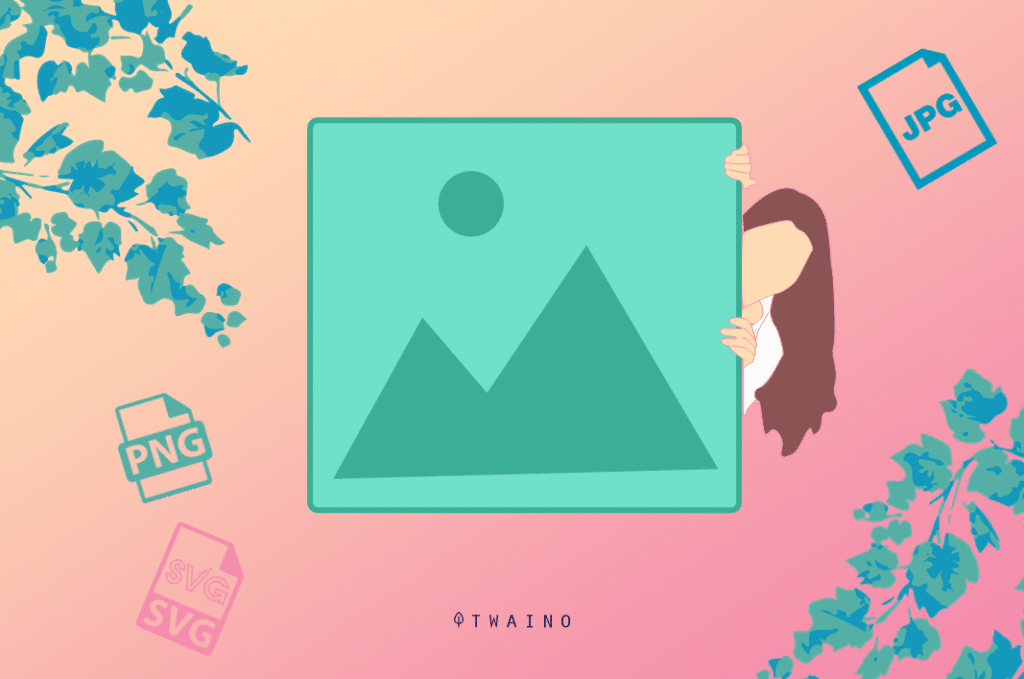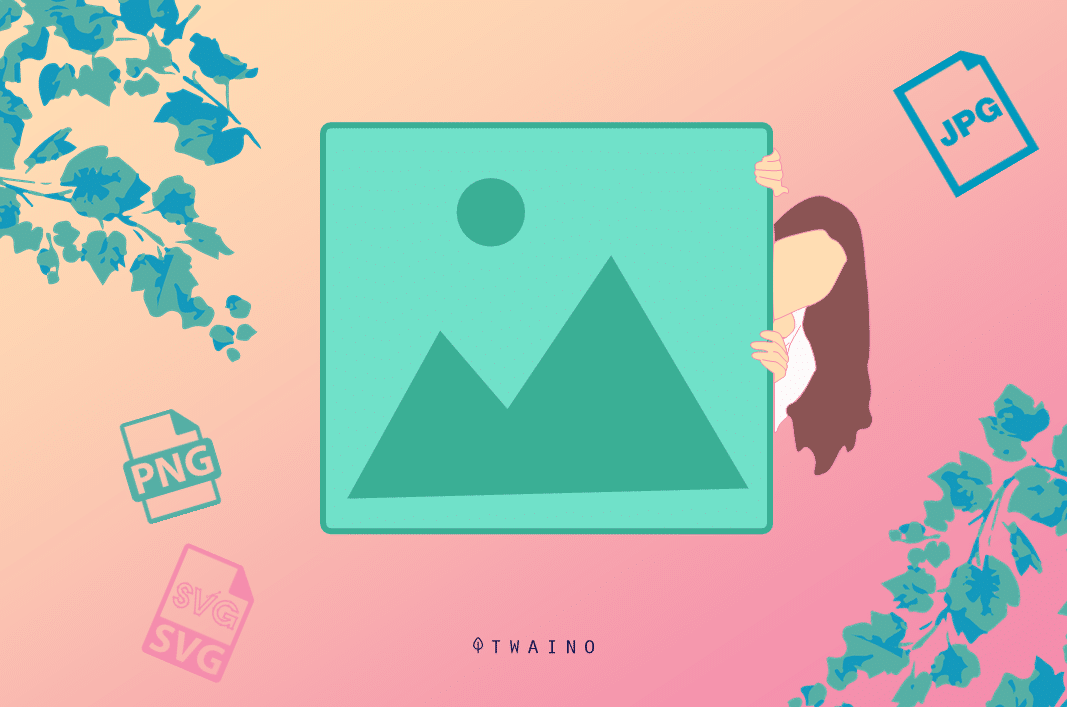 People can now search for images themselves, for example, to make a purchase or to get information. So it's time to start optimizing your images to take advantage of this trend.
This will involve customizing your image's file name and "alt" attribute to match the content it is included in
To delve deeper into the concept of image SEO, you can check out our article that focuses on image SEO.
12. Long form content
The length of a content can help improve its ranking
To highlight the effectiveness of long-form content, SEMrush conducted a study that shows that content that is over 7,000 words gets about 4 times more traffic and 43% more shares than content that is between 900 and 1,200 words.
Similarly, the latter get 75% more backlinks and 21% more traffic than content that is between 300 and 900 words.
In light of this, you need to embrace long-form content creation in your content creation strategy. By following these tips, you can manage to create long-form content that really brings value to your audience.
Try to write your content in such a way that users will not find it difficult to consume or understand. You can do this by dividing your content into several parts;
Use bulleted text and visual elements to further detail your content and make it both engaging and user-friendly;
Create links to other web resources to make your content insightful. This comes down to making your content data-driven.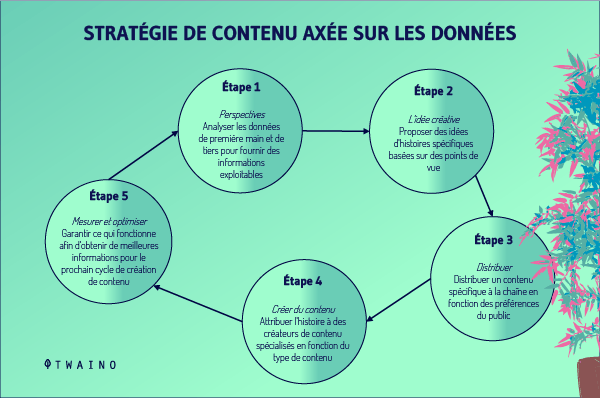 To learn how to write great content, you can find many over the top techniques in this article.
In summary
From all of the above, the world of SEO is constantly evolving and marketers to the different change that search engines are making in order to improve the experience of their users.
Among the updates to follow in 2022, here are the 12 must-know SEO trends:
1. Core Web Vitals
2. Mobile friendliness
3. BERT from Google
4. Quality content
5. Voice search
6. Artificial Intelligence
7. Keyword search
8. Video content
9. Audio referencing
10. Featured Snippets
11. Image optimization
12. Long format content.
If you think there will be other updates that could have impacts on SEO, don't hesitate to tell us in comments.