"First: Focus on the researcher's intent. This should underlie everything you do – research, creation and distribution. What is the searcher really trying to achieve and how does your content help them achieve that goal?"
This quote from Simon Ensor of SearchEngineWatch.com is a good illustration of one of the most important steps in an SEO strategy: Keyword research.
If you don't know the relevant words/phrases and how people use them to search for solutions to their problems, you're unlikely to get much traction.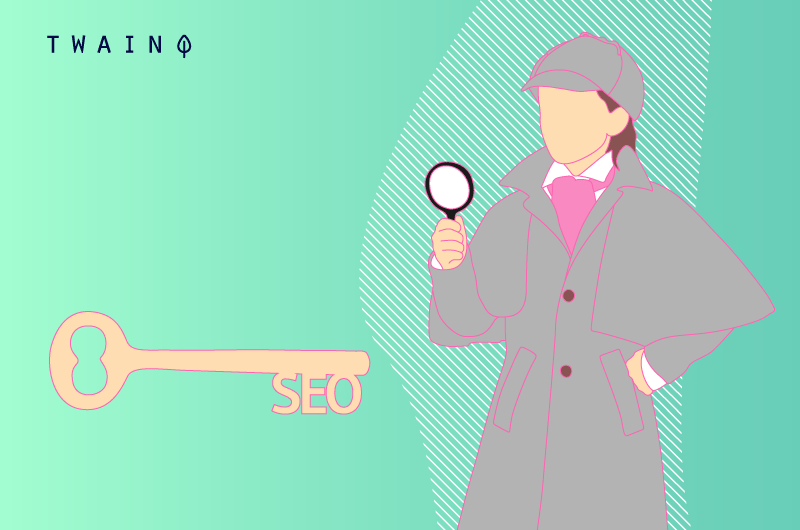 It is mainly for this reason that any SEO campaign begins with the crucial step of keyword research.
So how do you do effective keyword research?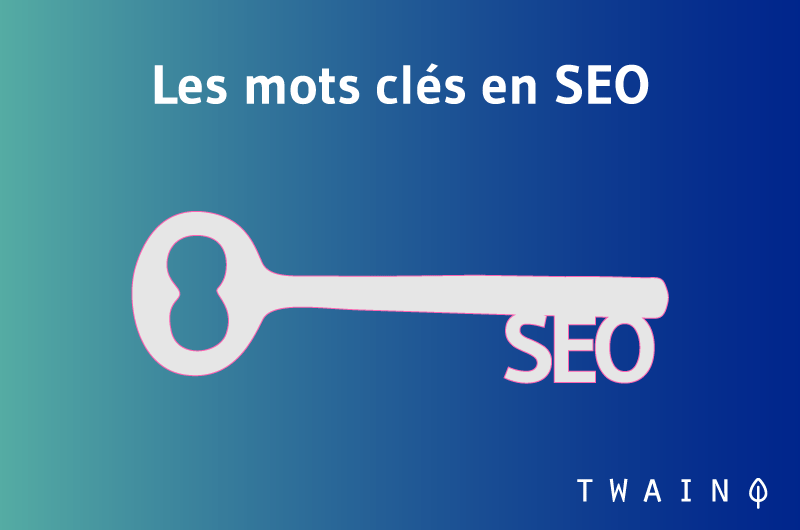 There are not 36 solutions, you need to use tools to find the most relevant terms for your audience and likely to increase your traffic and your turnover.
In this article, I have grouped the 19 keyword research tools that I had the opportunity to find on the market. The list is not exhaustive and may well change over time. But I am confident that they will be more than enough for you for all your keyword research requirements.
Chapter 1: Why do you need a keyword research tool and what does my list consist of?
1.1. Why do you need a keyword research tool?
Unlike some tasks, keyword research is far from a guessing exercise. In other words, you will not be able to find the best keywords for your SEO strategy, if you do not base it on concrete data.
Suppose for a moment that I am a merchant specializing in the sale of gardening tools.
To optimize my website, I decide to use several keywords and on a whim I choose to use the keyword "garden tools", which is completely normal.
But in order for there to be some diversity, I decide to use other variations (which is quite common) such as:
Gardening instruments;
Gardening materials.
Is this a very good idea for my strategy? When we perform an analysis of these keywords with Ubersuggest we realize that I will not take anything away from these last two keywords.
Indeed, I have a large volume for the main keyword:
But the other two are really not worth considering as keywords to use for effective optimization:
And:
As you can see, the difficulty (SD) to position yourself on these two keywords is high while the search volume is rather very low.
You agree with me that trying to optimize content for these two keywords will only waste your time and resources, especially if you want to have more traffic on your website.
Of course, you can use them in your content to enrich your semantic field, but optimizing your titles or meta tags would be counterproductive.
Instead of these two keywords, a keyword research tool could allow you to have much more interesting suggestions:
It sounds strange, but if you consider the keyword "94 garden tools", you can be sure to have a portion of users who make this query 1,000 times a month.
The same goes for keywords that sound more natural like:
Professional gardening tools;
Cheap gardening tools.
Their volume is lower, but you will get more traffic using them than with the two keywords I used previously.
1.2. What kinds of keyword research tools are on my list?
My list is composed of tools:
Having different functionalities;
Offering different types of metrics;
Volumes of suggestions according to their database;
Etc.
You guessed it, you will be entitled to a variety of tools, allowing you to achieve your different objectives.
However, there is one detail that is important to note and it is: Cost.
While there are some tools that are completely free, others are partly paid or just paid.
Thus, you have the tools:
Free / gratuitous: You will not have to spend the slightest penny to use them;
Freemium: They allow you to use some features for free, within a certain period.
Premium: You are required to pay for a subscription before you can use the tool.
It is legitimate to wonder the difference between a paid and free keyword research tool.
To this question, I can say that the free tools are much more limited than the paid tools.
Indeed, the number of keywords and data that a paid tool is able to generate generally exceeds what a free tool is able to produce.
It is also important to note that paid tools offer much better support and user experience. What you will not necessarily find with free tools.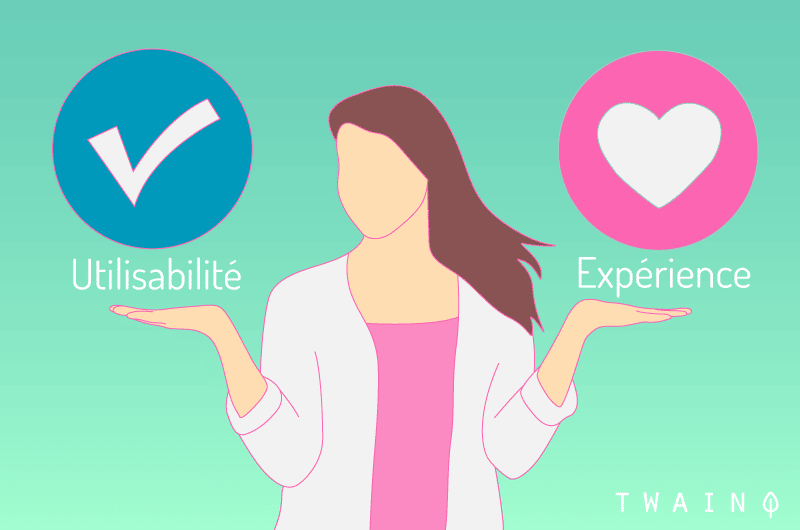 But that doesn't mean that free keyword research tools are ineffective. On the contrary, I think that some tools sometimes offer features that most paid tools do not have.
Additionally, free tools can amply satisfy most campaigns that typically don't need a large volume of data to mine. This is particularly valid for small and medium-sized companies that have rather moderate or not too aggressive SEO strategies.
But if you have the budget, I advise you not to hesitate to invest in a powerful tool that will allow you to effectively optimize your content.
The last point to consider is the language of most of these tools which is English.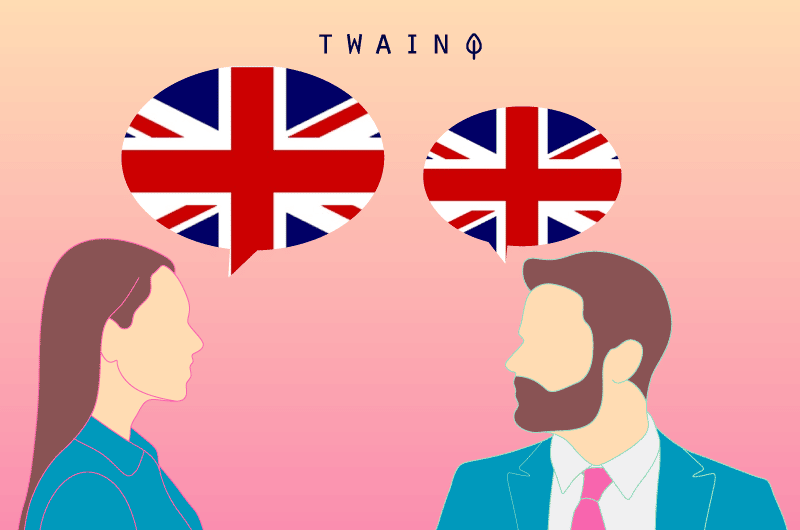 Source: Europelanguagejobs
Although some tools can be used in French, I think you will be really effective if you are somewhat familiar with Shakespeare's language.
That said, you will nevertheless have very good suggestions in French, even if the tool does not offer French. With nevertheless the only condition that your request is composed of French words.
Let's take a very simple example with the Questiondb which does not offer the French language.
If you perform a suggestion search with the word "backlink" which is an anglicism, you risk having results only in English:
With a French word like "computer", you have different results:
I show you this problem that I met so that you know how to use these tools which are very effective, but which can sometimes annoy at the level of the language.
Now let's go to the list of our valuable tools.
Chapter 2: The list of 21 keyword research tools
Note that this list is not a ranking of the tools insofar as each of them has its specificities.
2.1. Google
Speaking of keyword research tools, Google is arguably the most powerful tool there is. What better than search engines to find the ideal keywords for your content to rank well?
To use Google from a keyword research perspective, you have to use the many features that the firm offers.
2.1.1. Google Instant Autocompletion
The first alternative to find keywords with Google is to use its autocompletion.
Indeed, as you type your query in Google, you have query proposals:
In 2018, Google published a guide on this feature on its blog:
You can consult this guide designed by Danny Sullivan to understand its functioning.
The main thing to keep about this feature is the fact that it is based on queries made by search engine users.
Danny Sullivan makes this clear in another article on Google Instant autocompletion :
"Everything suggested comes from actual search activity by Google users…. Popularity is a factor of what Google shows…According to Google, other factors are also used to determine what to show beyond popularity"
So it should be understood that the suggestions from the Google instant autocompletion are drawn most popular queries on the search engine.
Do you see where I'm coming from?
For your content to reach your audience, it's important to use the words and phrases they use. Google instant autocompletion is therefore a great place to find great ideas for keywords to use.
2.1.2. The box "People also ask" / "Other questions asked"
The box "Other questions asked" appears for certain requests and this is the case for "SEO":
Google offers you the possibility of having the answer to these questions when you click on them:
Thus, users do not need to go to web pages in order to have their questions answered.
The most interesting, each time you click on the questions, Google offers other questions:
In the end, you have many questions that Google users ask. These are very good content ideas that you can address in your articles. In particular to allow many Internet users to have answers to their concerns.
These are questions that Google considers important for its users, take advantage of them! To go further on this feature, see Moz on the subject.
2.1.3. Related Searches
It's far from over with Google, you'll also find "Related Searches":
"Related Searches" usually appear at the bottom of all search results. They allow Internet users to find other types of queries related to the one they typed.
Note that it is always the same principle with the other types of suggestions from Google: Everything comes from queries actually typed by its users.
And when you know that Google is the most popular search engine, there is reason to rely on these suggestions:
This is how you can use the search engine directly to get:
Ideas for keywords;
Ideas for content to create.
But as you can see, you have almost no data to determine if the keywords are actually relevant to your strategy.
My only advice: Don't limit yourself to using Google.com features.
2.2. Google Trends
We will stay with Google products and opt this time for Google Trends:
With this tool, Google allows you to visualize the popularity of keywords over time. I advise you to use Google Trends after finding the most relevant keywords for your business.
Especially since you can easily choose which content or which keyword to use and when.
Let's take the example of "Garden":
You can see the distribution of requests over a period of 5 years.
As we can see, the term "garden" is much more sought after in summer around April & May and less sought after in winter around December & January.
So there is no doubt that creating content optimized for this keyword as summer approaches is a strategy that is likely to be very effective.
In addition, note that you have the possibility to make certain settings at the level of:
You can choose a specific country or opt for all countries.
You have the option to customize the date from 2004 to the current date.
To refine your results, you can choose the category that you think is relevant for your strategy.
Here you can specify the type of query you want:
Web search;
Image search;
News research;
YouTube search;
Google shopping.
Apart from these specifications, you have the distribution of requests according to the geographical area:
Thus, you know the geographical location of your audience and you will be able to adjust your content strategy accordingly.
Additionally, you have popular "related topics" and "related queries" suggestions:
Thus, you can enrich your list of keywords. And guess where this data also comes from: From the many queries that Google users regularly type into its search engine.
The tool also allows you to compare several keywords simultaneously in order to make your choices in an informed way:
Here, you can see that the queries concerning "garden" are more important than those concerning "flowers".
So, that's all good, but how can you benefit from it?
To get started, this tool can help you plan your content calendar.
Suppose you are a gardener, posting an article on "how to plant a garden" in the summer makes perfect sense and relevance.
Google Trends also allows you to make more informed choices even if you have search volumes that tend to make you choose a particular keyword.
Let's take this example:
In terms of volume, it is tempting to automatically choose the keyword "Gardening with the moon", but a comparison with Google Trends gives this graph:
You will notice that between July and December, the keyword "Japanese garden" is much more popular, although the difference is not very big.
It would therefore be logical to prefer content on the "Japanese garden" to "gardening with the moon" during this time of year. And this, even if the search volume would allow us to automatically choose "garden with the moon" instead of "Japanese garden".
Also, although currently (December) the keyword "Japanese garden" seems more popular, one could make a forecast considering the past years to assume that from January, "gardening with the moon" would be more popular.
Thus, we can create content on this particular keyword in order to have more traffic.
This statement by Mark Preston will not leave you indifferent:
"In each of my SEO training sessions. Every time I demo Google Trends, it creates a moment of excitement because most people realize they're targeting the wrong audience. There are so many things to gain by using Google Trends during keyword research. »
Resource to go further: How to use Google trends for keyword research / Ahrefs
2.3. Google Search Console
Google Search Console is an excellent tool to start your keyword research campaign:
Indeed, the Google tool allows you to analyze the performance of your website in search engines. This implies that you have a significant amount of data on the keywords for which your website is already positioned.
For example, the Search Console allows me to see the terms for which Twaino is positioned in the SERPs and which bring me traffic:
These are the results for the last 3 months and you have the possibility of filtering the results according to your positioning:
Or to know your average position and your average click-through rate for each request:
This report can give you a lot of useful information. Especially if you want to focus on ranking higher for a query that you already rank 3-10 for, instead of targeting new keywords.
Similarly, if your CTR is low despite ranking high for a particular keyword, you can fix that by improving your title tag or meta description.
Thus, you will be able to rank better on certain keywords.
When you're about to research new keywords, Google Search Console also helps you find great opportunities.
To do this, sort the report by CTR in descending order:
This often uncovers keywords that you rank for, but never had a click for.
If one of them has a lot of impressions and a low click-through rate, it might be worth targeting that keyword to try to rank better and get more clicks.
As an example, I occupy position 10.1 for the query "character counter" and although the impression volume is high, the CTR is zero.
This keyword comes from my article on my word counter : 
This is a relevant keyword for which I can try to position myself, either:
By updating to optimize existing content;
By publishing a new article for this keyword.
Of course, the behavior to adopt depends on the type of keyword and your strategy.
But keep in mind that the Search Console is a good starting point to identify the keywords for which you are already positioning yourself in order to avoid retargeting these same keywords again.
About the tool, Chris Dreyer says,
"I think Search Console is often overlooked because it's a free tool provided by Google. Site owners and SEOs who don't use it regularly are running out of change themselves. There is a wealth of information related to the keywords people actually use to find your site on this platform.»
2.4. Keyword Sheeter
Use the tool: Keywordssheeter
The Keyword Sheeter tool draws its suggestions from Google's autocomplete and it must be recognized that the tool has the capacity to offer thousands of ideas from a single term.
To start, you can enter a single keyword:
Or use several keywords at the same time:
Then click on the "Sheet Keywords" button and you will have several keyword proposals:
Here, you will see that I have had nearly 3,000 keyword submissions.
Note that I had to press the "Stop" button to stop generating keywords, otherwise I would have had a lot more.
Indeed, the tool has the capacity to propose 1,000 keyword ideas per minute and it is undoubtedly a very good tool when it comes to quickly having a large volume of keywords. .
In addition, you will be able to easily export your keywords, especially when you create an account on the platform.
I think Keyword Sheeter is pretty basic as a tool in that it doesn't show search volumes and it doesn't aggregate keywords like other tools would.
The tool nevertheless has two filters: Positive and negative.
The positive filter allows you to display only suggestions containing a particular term or terms.
This is the case of "Japanese" for the keyword "garden":
I have about 454 suggestions for the keyword "garden" which includes the term "Japanese".
On the other hand, the negative filter allows you to remove the suggestions comprising the terms that you put in the frame.
Here I have entered "Japanese", "moon" and "plant" and I still have 2,189 suggestions left.
It may be necessary to refine the list of terms to be deleted to have a much smaller number of suggestions.
2.5. Answer the public
Use the tool: Answerthepublic
Answer the public is a powerful freemium tool that you can use to find hundreds of keywords that meet the different search intentions of your audience.
Let's do a search on the term "garden":
As a result, I have:
195 Questions;
158 Proposals;
98 Comparisons;
520 Alphabeticals;
20 Relatives.
I also have the option of downloading the report as a CSV that I can use externally:
The first thing you will see are questions which are queries containing:
Who;
What ;
Why ;
Where ;
How ;
What ;
When ;
Are ;
Is it;
Etc.
For my example, I have the following propositions:
Why is my garden not flowering;
Which garden greenhouse to choose;
When to scarify garden;
Which garden to visit in Paris;
Garden that reseeds itself;
What is a hanging garden;
How to maintain a garden;
Etc.
If you do not want this visualization by default, you can switch to a normal list by clicking on the "Data":
You will then have an interface like this:
Remember to click on "Image" to display this mindmap:
Then we have Propositions including prepositions such as:
Near;
Without ;
With ;
As ;
HAS ;
For ;
Etc.
These are search queries that correspond to the format: [keyword] [preposition] [….].
Examples:
Garden near Beauvais;
Garden as a laboratory;
Garden without maintenance;
Garden with swimming pool;
Square garden;
Garden for modern house;
Garden in Rome;
Etc.
The display options do not differ from the previous section:
Then there are the comparisons, which are presented in the format: [keyword] [comparison] [….]
Examples:
Garden and moon;
Private or private garden;
Garden vs kindergarten;
Garden against a wall;
Etc.
And finally, we have alphabeticals and relative terms.
The alphabeticals are Google's suggestions for automatic completion and are classified from A to Z:
Finally, there are the related or relative terms:
The number of relative term suggestions is always around 20. It should be noted that the tool seems to pull its data from Google and Bing, as it appears to state on their homepage:
"The auto-suggest results provided by Google & Bing are a gold mine of information for marketers of today. As you type, you get an overview of the questions and therefore insight into the motivations and emotions of the people behind each query. This is perhaps one of the best sources for finding content ideas, but the most underused. So far…»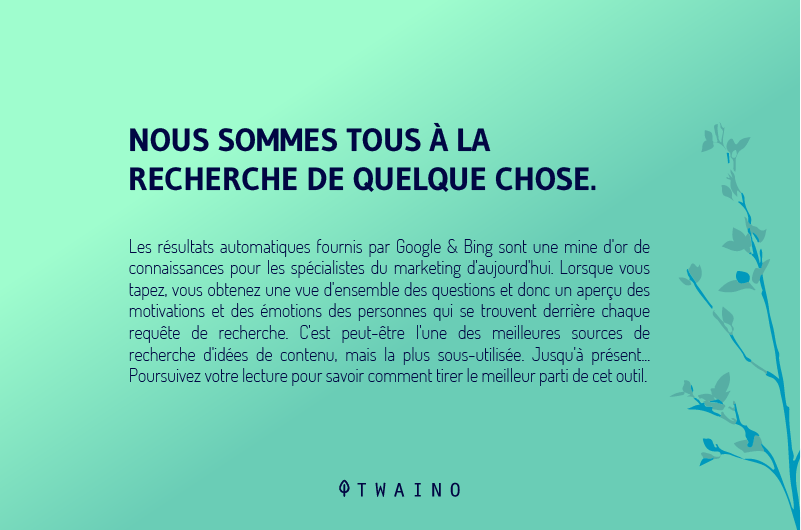 2.6. Keyword Surfer
Unlike previous tools, Keyword Surfer is a free extension of Google Chrome:
With this extension, you have an overall estimate of the monthly search volume for all your queries:
The best thing about this free tool is that you can have an estimate of the traffic according to your geographic location.
But the number of countries that Keyword Surfer supports is limited to 19, namely:
Germany;
Australia;
Brazil;
Canada;
Denmark;
Spain;
United States ;
Finland;
France ;
Italy ;
Mexico;
Norway;
Netherlands ;
Poland;
Portuguese;
Romania;
United Kingdoms;
Singapore;
Sweden.
I already consider myself happy that France is part of it since it is a tool that provides very useful information and completely free of charge.
To select the country of your choice, click on "Setting":
Then, click on the "Preferred location" section to choose a location:
If you are not interested in the global monthly volume, you can press the control button to put it in "Off":
The second option "Show domain data in SERP", provides useful information for all areas of the SERPs such as:
Approximate monthly traffic;
Monthly traffic from the specified location;
The number of quality links.
This is very useful information if you want to create authoritative content to try to outrank existing content.
Other more interesting data are the similar keywords that the tool offers:
In addition to the similar keywords, you also have an estimate of the monthly volume as well as an approximation of the level of similarity of the terms compared to the query .
Here are two graphs that literally make me love this tool:
Just below the similar keywords, you have these graphs that show:
The correlation between the number of quality backlinks and the positioning in the SERPs;
The correlation between traffic volume and ranking in the SERPs.
This is valuable information, especially when you are implementing an SEO strategy.
I was curious what Keyword Surfer put in "Quality backlinks" and digging through their FAQ, here's the definition they give:
"Surfer only crawls pages that rank in the top 100 for any query. We decided to only show links from websites that have any visibility (which we believe are of higher quality than those without visibility) to reduce spammy page bias.So
you can give credibility/relevance to the numbers this tool gives you despite it being free.
In addition to this valuable information, there are also relative queries or "Related searches":
I have noticed that these are neither more nor less than Google's "Related searches":
Except that Surfing allows you to have the monthly volume, which is very useful for refining analyses.
Note that Keyword Surfer works much the same as another popular extension called Keywords Everywhere.
Keywords Everywhere used to be free, but recently switched to a paid model on October 1, 2019.
However, the developers of Keyword Surfer have promised to keep this tool "100% free, forever". Which is reassuring for those who are still at the start-up stage of their business.
2.7. Keyworddit or Reddit's Keyword Research
Tool Use Tool: Keyworddit
Did you know that you can use the Reddit in your content marketing strategy?
And yes, it is very effective according to several marketers and you just have to do a little research in Google to see many articles talking about it:
As you can see, giants of the webmarketing industry address this theme:
Contentmarketinginstitute;
Neil Patel;
Searchenginejournal;
Etc.
I'm quite curious to explore this subject and it will probably be the subject of an article.
For now, note that Keyworddit allows you to generate keyword ideas from Reddit.
Just enter a subreddit and Keyworddit will mine thread titles and comments to find up to 500 keywords.
For my example, I take the keyword "SEO":
For popular terms, you will generally be able to choose from the tool's list of suggestions. All you have to do is select your keyword and press "Get Keywords".
Beyond insights, the tool pulls estimated monthly US search volumes for each keyword.
This gives you an idea of ​​the popularity of each sub-topic:
Of course, these are English keywords since "SEO" is used in both English and French. And as the tool is in English, I could expect it.
But you have the possibility to try French terms to have proposals. However, as the Keyworddit team points out,
"If the subreddit you're looking for doesn't appear in the auto-suggest list, it's too small (<10,000 subscribers). Subreddits with lots of comments tend to have more comments than less active subreddits… Subreddits with lots of comments have more tags than those with little activity.
So, if your topic isn't popular, it's best to use another keyword research tool.
Moreover, it must be recognized that Keyworddit is a very good starting point if you do not have much knowledge in a particular niche.
Indeed, the terms and expressions are taken from the threads of discussion, which shows in a way, the centers of interest around the theme in question.
For example, if you want to start a blog on SEO and you have little knowledge in the field, this result can help you to some extent:
Indeed, there are very important terms in SEO such as:
Responsive web design ;
Google Business page;
Long tail keywords / long tail keywords;
Link building strategies;
Etc.
You will also know what kind of language people use to discuss these expressions.
Just click on the "Context" link to display the discussion threads in Google from which the keywords were taken:
With this information, you will have enough to write excellent articles that will answer relevant questions. of your audience.
2.8. Keywordtool
Use the tool: Keywordtool
In many ways, Keywordtool is similar to Keyword Sheeter with a few differences.
While Keyword Sheteer tends to offer thousands of keywords, Keywordtool offers fewer.
That said, you won't have to wait several minutes like with the previous tool:
Second, there is an option to choose the location to have the most relevant keywords according to the country of residence.
In addition, you will have your proposals in the language of your choice:
The tool even offers to provide results in languages ​​little known worldwide such as that of a country like Benin:
The most interesting thing, Keywordtool is not limited only to Google to offer its results.
It also draws suggestions from:
YouTube;
Amazon;
Bing;
eBay;
Play store ;
Instagram;
Twitter.
You also have the option to sort the results by content type:
Images;
Videos;
News;
Apps;
Books ;
Film ;
Etc.
This depends on the type of engine you select:
The ability to perform keyword research with Amazon and eBay is especially useful if you run an online store. It often helps discover specific products or types of products that people are actually looking for.
But to take full advantage of the tool, you must subscribe to a subscription: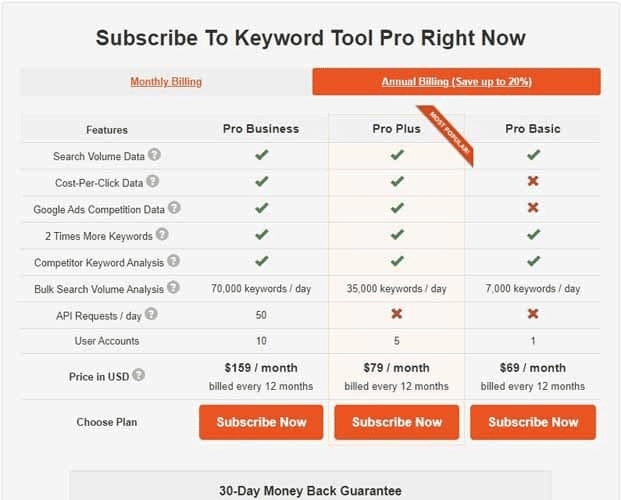 2.9. QuestionDB
Use the tool: QuestionDB
Questiondb finds the questions people have on a specific topic with a database of 48 million questions from Reddit: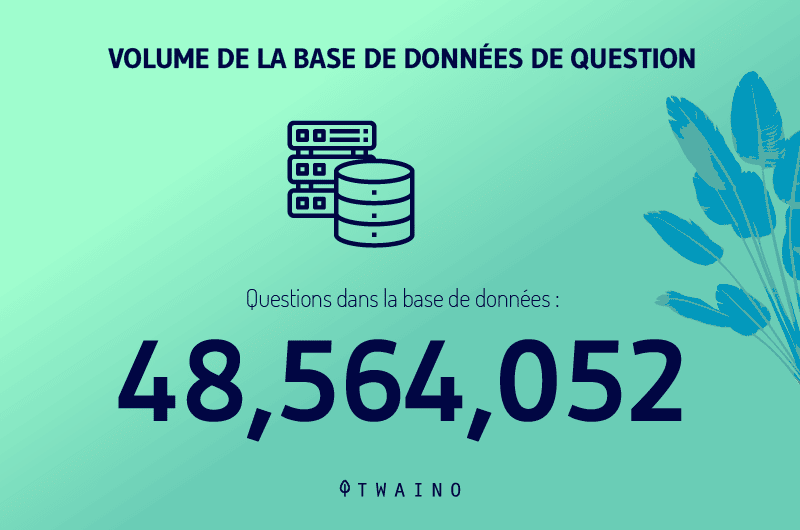 For a query with "Garden", the tool gives me 31 questions in different languages:
I nevertheless have some results in French that I can use:
Obviously the tool is more effective when used in English. Additionally, the questions are sorted by popularity, but you can also sort them by topic to group them together.
For my example, I have:
The tool is not perfect, but it already provides good elements to enrich a content since it helps you to determine which questions to answer in your contents.
Speaking of answers, if you check the "Show source link" box, a clickable link appears next to each question.
This allows you to access the discussion thread itself:
Discussion thread:
If you browse the comments, you will often find replies, which can speed up the search for content ideas.
Finally, note that all questions are exportable in CSV at the touch of a button.
2.10. Bulk Keyword Generator
Use Tool: Bulk Keyword Generator
This tool is ideal for you if you have a local establishment and you want to have keywords according to your industry. The downside is that it is a totally English tool.
To use it, follow these steps:
You will see a list of keywords relevant to the services or products you offer.
You then select a sub-category:
Then, you choose your geographical location:
Press on "Generate Keywords" to have the list of your keywords:
This tool is effective for establishments providing local services. But we must admit that it is more complex than the other tools on the list.
2.11. Soovle
Use the tool: Soovle
Just go to the home page of the tool to realize that it draws its keywords from several sources including:
Google;
Youtube ;
Bing;
Yahoo! ;
Answers.com;
Amazon;
Wikipedia.
You will find untapped keywords that your competitors do not know.
To use the tool, you just have to type your keyword directly and you will have suggestions as you type:
You will find that even without finishing my entry, I already have keyword suggestions of the 7 different sources of the tool.
Once you finish typing the keyword, you can select and save the ones you think are important.
To do this, hold your click on the keyword you want to save and drag into the "Saved Suggestions" box:
Make sure your keyword appears in the box, which indicates that it is saved :
Proceed as follows for all the keywords that you deem important to save and click on the download button to save these keywords in CSV:
You can then use your file in another tool to carry out your analyses.
It is important to note that the tool has difficulty handling special letters of the French language such as:
So, just use English characters to get relevant results.
2.12. Jaaxy
Use the tool: Jaaxy
With Jaaxy, you will have the privilege of having thousands of keyword ideas in a few seconds.
The number of suggestions that this powerful tool allows you to have constitutes its first advantage. In addition, you can be sure to have very useful data about each term offered:
As you will see, this tool is very limited when you do not subscribe to a subscription:
Among the data that the tool provides, there is in particular the QSR which designates: "Quoted Search Result".
This helps to gauge how many websites are trying to rank for the term in question.
Thus, the lower the number, the more likely you are to position yourself in first position. Especially with very high quality content.
2.13. Keywords Evrywhere
Use the tool: Keywords Evrywhere
As you might guess (if you've never used the tool), this is an add-on available on Google Chrome and Firefox.
Initially, it was a completely free SEO tool.
But currently, Keywords Evrywhere is paying and you have to subscribe to a subscription to be able to use
it: Note that payment is by credit and the lowest is $10:
If you want to learn how credits are calculated, see their article on how credits work.
It should nevertheless be noted that the costs are derisory insofar as you will hardly exceed $2 per month, especially if you use the tool moderately:
This is a very powerful tool that goes beyond the simple keyword research like most similar tools do.
With each search in Google, Keyword Everywhere allows you to have the following information:
The monthly volume of traffic;
Cost per click;
The level of adwords competition.
You have a presentation like this:
Source: Startbloggingonline
Or you can go directly to your competitors' page and perform an analysis of their content:
Source: Startbloggingonline
And you have very useful data:
Source: Startbloggingonline
Want to learn a little more about this tool, follow a demo with this YouTube video published by the firm.
You can also check out this article from Startbloggingonline.
2.14. Sperstat
Use Tool: Serpstat
Serpstat is an SEO software suite with tools for content, link building, and more. It mainly allows to analyze the competition of the first page of the SERPs.
Which means that Serpstat doesn't specialize in keyword research, but it's still a decent keyword research tool nonetheless.
For any keyword, you have a considerable amount of data:
You obviously have:
The monthly volume;
The level of competition for paid search;
The average cost for paid search;
The SEO difficulty to position yourself on the keyword.
Most interestingly, you have suggestions when it comes to organic keywords and keywords for paid search:
You also have insight into the search trend of the keyword:
You have SERP analysis:
You also have an overview of the competition:
As well as a graph:
Apart from organic search, you have an analysis of the competition on paid search:
You also have a graph:
Finally, you have examples of Ads:
With this information, you will be able to deploy the strategies needed to outrank the competition.
2.15. SeCockpit
Use the tool: SeCockpit
Considered the keyword research tool for SEO professionals, SECockpit is a powerful tool according to several experts.
Brian Dean of Backlinko says,
"SECockpit is probably the most advanced keyword research tool on the market. Yes, you can enter a keyword and get suggestions like most other tools. But SECockpit is able to do much more than just provide a list of keywords. It can help you identify keywords with low competition. It can help you find keywords with low CPC on Adwords. It can even show you keywords that have YouTube, Ebay, or Amazon results on the first page."
Because of the many features that the tool offers, it must be admitted that it would be particularly difficult for an SEO novice to take full advantage of it:
Source: Backlinko
It should be noted that the tool is paid for and that you will not take advantage of itoptions only when you have made a subscription:
The most interesting, this tool can be used in French! Which is not the case with most of the tools on this list.
To go further, I recommend that you go to the tool's help page, where the firm details the different ways to fully use it:
You can also follow their free training course on the theme:
"Howcreate an effective traffic acquisition strategy using profitable keywords"
2.16. Kwfinder
Use the tool: Kwfinder
Kwfinder is a powerful keyword research tool that is also very easy to use.
If you decide to use it, you will find that it is very intuitive unlike many other keyword research tools.
It should be noted that its database is very rich with nearly 2 billion keywords with a monthly growth of 20 million. That's probably a high volume of keywords to use.
Note that Kwfinder is a very comprehensive tool that would be difficult to describe in a few words. Even the giants of the SEO industry validate the effectiveness of the tool:
This tool allows you, among other things, to:
Find hidden long-tail keywords;
Find the keywords used by the competition;
Organize keywords with keyword lists;
Filter the keywords to have the most relevant;
Search locally for keywords;
Know the difficulty of the keywords;
Know the search volume of keywords;
Analyze SERPs and SEO metrics;
Import keywords for external use.
You also have the possibility to see the questions that Internet users often ask by clicking on the "Questions" button next to "Autocomple" at the bottom of the search bar:
You also have the Keyword Difficulty which is calculated from the strength the link profile of the web pages ranking in the first positions of the SERPs:
In case you click on the "Analyze SERP" button:
You will have a complete analysis of the pages positioning themselves for the keyword you are looking for:
The most interesting, you can compare your website with websites already positioning themselves on the keyword.
To do this, enter your domain at the bottom (in the box indicated) and click on "Compare":
This gives you an evaluation of your website's metrics that you can compare to other websites.
You also have the possibility to directly enter the domain of a competitor and see all the keywords for which it ranks with the different metrics such as:
Monthly volume;
Positioning in the SERPs;
SEO difficulty;
The cost per click;
Etc.
Note that apart from performing a global keyword search, there are five countries to choose from:
Germany;
Spain;
United States ;
France ;
United Kingdom.
Regarding the supported languages, Kwfinder takes into account a large number insofar as not very popular languages ​​such as Hebrew are available:
It should be noted that the tool is paid for with a basic cost of less than $30 monthly:
Nevertheless, you have the possibility of doing a 10-day trial:
The cost is quite low compared to what is offered since you will also have access to the "tracking in the SERPs" functionality to follow the ranking of the web pages that you have configured. :
You can also perform a backlink analysis for your acquisition campaigns : 
Or, analyze the performance of your website:
To go further, I invite you to consult the Kewfinder user guide published by the team.
Or you can go to YouTube to watch the tutorials published by the team on this tool:
2.17. Ahrefs Keywords Explorer
Use the tool: Ahrefs Keywords Explorer
Ahrefs is a paying tool and its database is undoubtedly the richest in the field of SEO. Indeed, the firm indicates that it has more than 7 billion keywords in its database which are updated every month.
The tool gives you access to thousands of keyword ideas:
Source: Ahrefs
Ahrefs tries to place your keyword in the right context so that you get a clear idea of ​​the different search intents of users.
Thus, you have data such as:
Having same terms / Having identical terms: Ideas comprising all the terms of the keyword you are looking for and this in all possible orders;
Questions: Queries in the form of a question containing the keyword;
Also rank for / Se also classify for: The other keywords on which the pages with a better ranking are positioned;
Newly discovered / Newly discovered: These are queries that the tool has recently added to its database.
Phrase match / Phrase match: This is a sentence containing your keyword and which can allow you to know the context of its use;
Etc.
The tool supports a total of 171 countries and this is a real asset, especially for geolocated and relevant keyword research.
It should be noted that Google is not only the only source used by the tool.
Ahrefs uses 8 other platforms, namely:
YouTube;
Bing;
Amazon;
Baidu;
Yahoo;
Daum;
Seznam;
Naver.
Source: Ahrefs
Another very interesting parameter is the amount of metrics you have for each keyword you search.
Source: Ahrefs
You have:
The Keyword Difficulty Score to determine which high volume keywords you can easily rank for in the top position;
The search volume: This allows you to determine if it is really worth positioning yourself on the keyword in question;
The quantity of clicks: Knowing the search volume is good, but it is also interesting to know the proportion of clicks, especially for organic and paid results;
The Global volume: Here you have an approximation of the distribution of traffic by country.
You have the possibility to display other metrics:
Source: Ahrefs
You have the possibility to filter your data:
Source: Ahrefs
Also note that you will have an overview of the pages that are positioned in the SERPs for the keyword in question.
This is accompanied by metrics that let you know what it would take to outrank pages that already exist:
Source: Ahrefs Admittedly
, the tool gives very in-depth information on each keyword and wait you to have data that you would not necessarily expect if you were using other tools.
If Shakespear's language has no secrets for you, you can follow this tutorial from the firm:
2.18. Moz Keyword Explorer
Use the tool: Moz Keyword Explorer Moz
's keyword research tool isn't much different from Ahrefs'. The striking difference is the database which is much less compared to that of Ahrefs: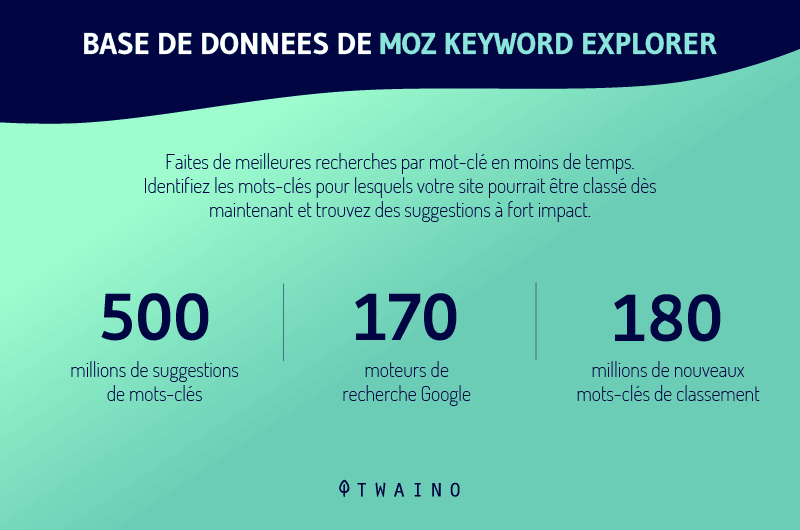 The metrics that you will also have are almost the same with those of Ahrefs.
You will be able to find the keywords that generate the most traffic and are less competitive:
You have suggestions and an analysis of the SERPs:
You also have an analysis of the mentions of your keyword in the titles and URLs:
The most interesting with Moz is the fact of being able to try it before subscribing to a subscription. It is therefore a freemium tool unlike Ahref😊
You have 10 tries each month that you can use as you wish. But there is a limit in the amount of data offered:
Want to take a quick look at how to use the tool? Follow Rand Fishkin from moz in this short 2.5 minute video:
2.19. Semrush
Use the tool: Semrush
In the SEO industry, Semrush is a direct competitor to Moz and Ahrefs. And as you might expect, their tool is just as powerful as the previous two:
You can already see how much data you have with an overview.
Note that for the keyword "garden", the tool found nearly 1.5 million suggestions, which is very high.
To view these keywords, you have to scroll down:
If you click on SERP, you will be redirected to Google results for the keyword:
You have the option to export your data or view the details of the 'to analyse. If you scroll down again, you will find the pages that are positioned on your keyword in the SERPs:
Semrush offers a very interesting option: Keyword Magic.
Here, you have all the keyword proposals and you even have the possibility of displaying the questions that Internet users are asking:
You also have several options to filter your list, like Ahrefs.
To go further, see this video from Semrush:
2.20. Google Keyword Planner
This is a research tool developed by Google which is intended for its advertisers. To use it, you need an advertiser, so an Adwords account. Which I don't have at the moment for the reasons I explained in my article on "how to go from 1,000 to 2,000 monthly visitors?" ".
Indeed, I focus exclusively on natural referencing and I plan to publish a full article on this tool from Google in the near future.
For now, keep in mind that Google Keyword Planner allows you to have these data:
Source: Junto
And you can have more precise information:
Source: Junto
You have the search volume as well as:
The level of competition
The ideal bid for paid
To go further with this tool, I suggests you check out the following resources:
2.21 Ubersuggest
Ubersuggest is literally my favorite keyword research tool when it comes to not spending a penny, and yes it is Neil Patel's tool for searching keywords- keys and which presents fun very useful SEO features.
To know all the features of this powerful SEO tool, I invite you to consult my guide on Ubersuggest.
Just like me, I bet you will be amazed at the features offered by this tool while it remains completely free (and hopefully for a long time). I avoid repetitions and let you discover this tool that I had the opportunity to use several times.
Conclusion – Do effective keyword
research Keyword research is one of the most important steps when launching an SEO campaign. Indeed, even the best content will not be visible if it does not deal with a subject that interests Internet users.
And how do you find the topics that are likely to arouse the interest of users? The answer is very simple: By evaluating the needs of users and the expressions they use to find the information / product they are looking for on the web.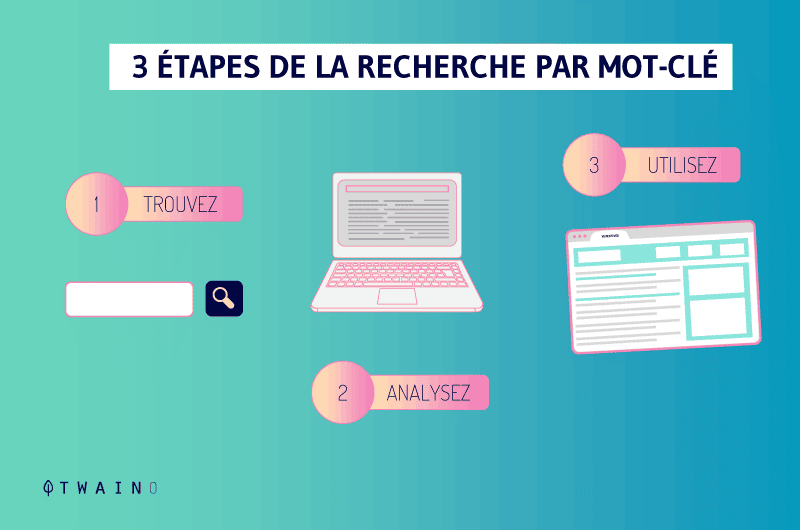 This is basically what the keyword research step does, very important isn't it? Certainly, which is why it is an approach based on concrete data.
So, only certain SEO tools can let you succeed in this task and we had the opportunity to go through them.
These web applications have different features and costs. Therefore, it is wise to choose them according to your needs and budget.
Finally, I advise you to always determine thesearch intent for all the keywords that these tools will allow you to have.
In this way, you will create very useful content that allows you to really meet the needs of your audience.
What are your favorite keyword research tools?