With an estimated 6% share of the global market, PrestaShop is an innovative 100% French solution designed to facilitate the creation of e-commerce sites and the management of online sales.
Equipped with many very practical features and a user-friendly platform, it is undoubtedly one of the most popular e-commerce CMS (Content Management System) of the moment.
But to get the most out of your PrestaShop store, you also need to think about its search engine optimization.
What are the SEO optimization techniques to apply to improve the visibility of your PrestaShop store on the Net?
What are the additional PrestaShop modules that you can install to improve the SEO performance of your PrestaShop site?
How to measure its results to assess your SEO strategy?
So many questions to discover throughout this complete guide to referencing your PrestaShop site.
Chapter 1: PrestaShop – Definition and journey of the platform since its creation
Since its creation, PrestaShop has achieved many feats in the e-commerce sector and continues to do its little good along the way. But concretely, what is PrestaShop?
1.1. What is PrestaShop?
PrestaShop is a content manager (CMS) that allows its users to easily create an e-commerce site for the sale of products and services online. It is a universal solution that is suitable for small and medium-sized businesses as well as large multinationals.
So if you have a physical establishment and want to expand your activities on the Web for more visibility, you can use PrestaShop to create an online store.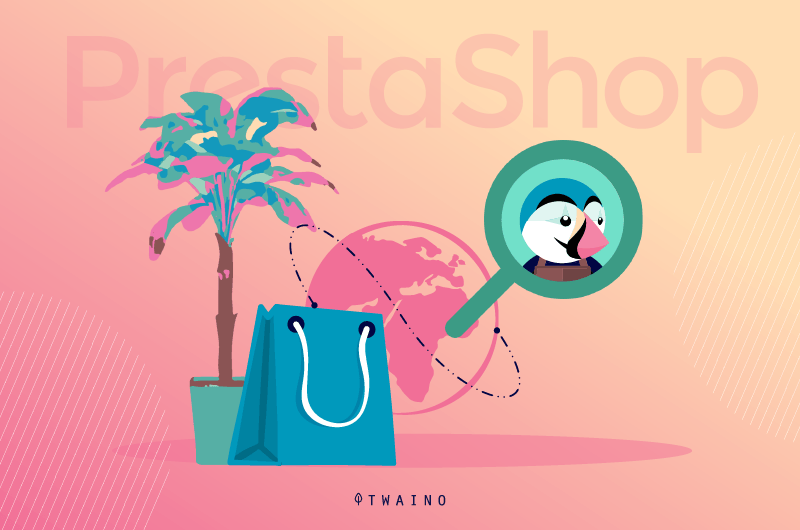 The platform was created in 2007 in Paris and has set itself the mission of "developing world-class e-commerce software through open source innovation".
And we can say that the mission seems to be well accomplished, or at least on a good way since PrestaShop remains today a very popular solution with more than 700,000 customer websites spread all over the four corners of the globe.
It also has thousands of programmers and more than 250 certified agencies to assist customers and provide new innovative solutions.
In France, the platform is the leader in the creation of e-commerce sites with 40% of online stores available in the territory. Internationally, the platform represents 6% of market share worldwide.
Moreover, PrestaShop is an open-source e-commerce platform just like WooCommerce. That is to say that its source code is accessible to everyone. You can therefore customize your PrestaShop store at will and adapt it to your needs.
This remains a very interesting option for anyone interested in selling physical and digital products on the Net.
But how did the platform manage to achieve such notoriety? Here is an overview of his journey.
1.2. The evolution of PrestaShop since its creation
Before becoming the famous open source e-commerce platform that we all know today, the idea of ​​creating PrestaShop started out as a study project. While preparing a graduation project at the Epitech school, young entrepreneur Bruno Lévêque launched PrestaShop in 2007 with Igor Schlumberger in Paris.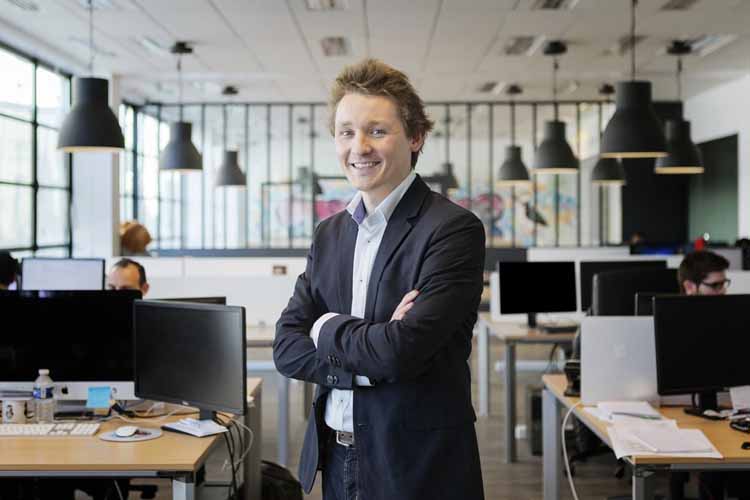 In 2010, the PrestaShop team grew from ten staff to more than a hundred employees. The company therefore thought of opening a second head office in Miami.
In 2014, it benefited from a series B fundraising of $9.3 million to further expand its activities.
Today, the company has more than a hundred employees for the smooth running of its projects, namely:
PrestaShop (the content manager);
PrestaShop Addons (the library of PrestaShop modules and themes);
PrestaShop SA (official PrestaShop training and courses).
The platform has also been rewarded several times for the quality of its services. We can mention among others:
People's Choice CMS Award 2014 for Best eCommerce Solution dedicated to SMEs and Best e-commerce Solution dedicated to Companies,
Top 250 French software publishers and creators in 2014
European Bsoco Award in 2013
N°1 solutions Open Source online retailer at the EcommerceBytes Sellers Choice Awards in 2013.
Chapter 2: 10 Reasons to use PrestaShop to create your e-commerce store
Before discussing the different steps for the complete SEO optimization of a PrestaShop e-commerce site, I thought it useful to show you 10 good reasons that will probably make the platform the best choice for your online store:
2.1. PrestaShop has interesting functionalities for retailers and online service providers
One of the advantages that explain the success of PrestaShop is certainly the whole panoply of functionalities offered by the platform. These include basic features that make it easy to create and manage e-commerce sites.
We can mention among others:
The management of content pages (CMS);
A user-friendly back-end interface;
Better management of the process of delivery and shipment of goods;
The "multi-store" functionality;
SEO optimized URLs for product sheets and any other page of the site;
The availability of several payment options already integrated;
The ability to add a large number of new payment gateways or options;
A multilingual platform with more than 60 languages ​​supported.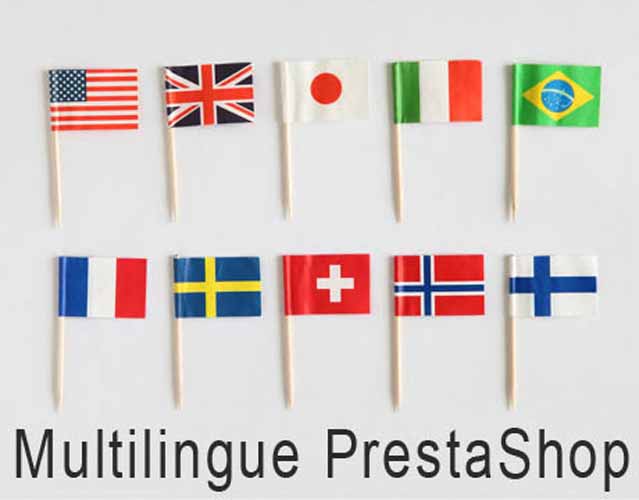 Source : Creanico
Here are some of the basic features you get for free with PrestaShop.
2.2. PrestaShop is easy to use
The other advantage that distinguishes PrestaShop from other e-commerce CMS is its user-friendliness. This remains a decisive factor since the majority of entrepreneurs or SMEs generally do not have advanced IT skills and often have difficulty using platforms that are too technical.
Unless you hire a developer, entrepreneurs who really manage to adapt to all platforms are those who have also taken training in software programming, but they only represent a minority.
The difference with PrestaShop at this level is its ease of use which makes it accessible to all user profiles.
Whether you are an entrepreneur with coding skills or a florist not too keen on ICT or a plumber who wants to expand his activities on the Web, you will have no difficulty creating a fully functional e-commerce site with PrestaShop.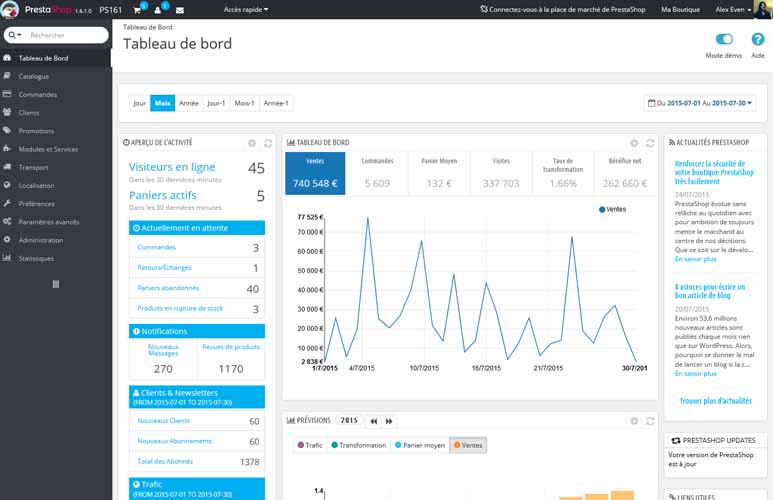 Source : PrestaShop
Thanks to its user-friendly interface, you can in just a few clicks:
Install PrestaShop by following the different steps of the guided interface;
Configure your entire e-commerce site with an easy-to-understand setup wizard;
Easily set up the products to be marketed;
And manage your customers' orders.
The platform also exists in a hosted version designed to avoid any difficulties that may be encountered during installation. This is a ready-to-use version that allows you to go directly to the step of adding products.
This exempts you from the cost of hiring a developer to create your e-commerce site.
2.3. Having an e-commerce site adapted to desktop and mobile devices
PrestaShop reinforces the proximity with your customers thanks to its adaptability on small screens. It allows you to stay in touch with your customers regardless of their geographical locations.
You may not know it, but today having a responsive website (which automatically adapts to computers and mobile phones) is a necessity because mobile optimization is becoming more and more demanded by both Internet users than by search engines.
The fact is that 69% of mobile users are more likely to make purchases from a company they found during an online search.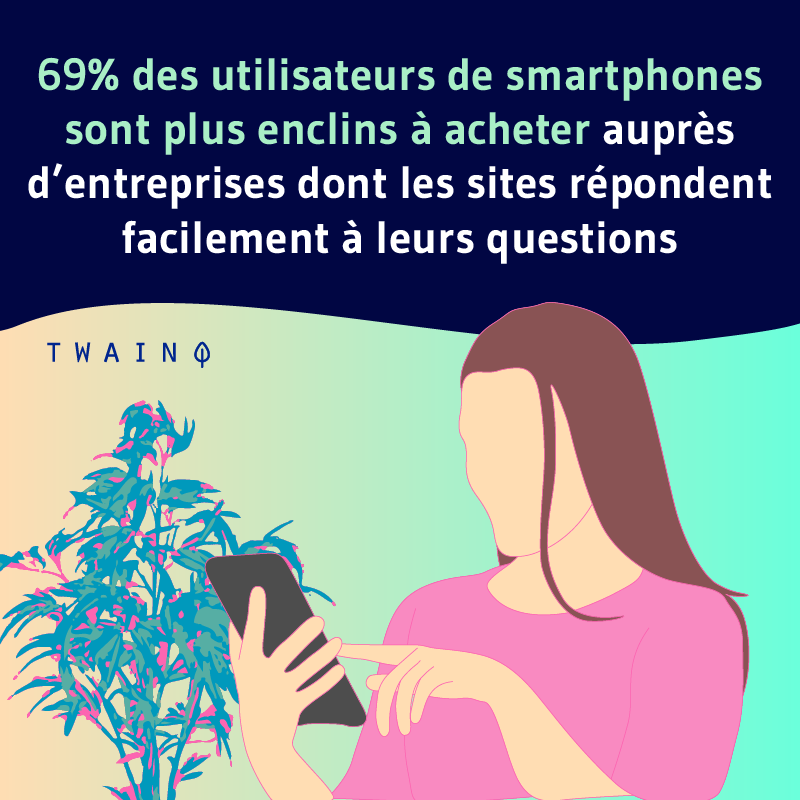 So if your e-commerce site does not promise a good display on mobile devices, you are potentially losing several customers every day who will not hesitate to approach the competition to make their purchase.
With PrestaShop, your e-commerce site is fully optimized for better responsiveness on mobile phones and tablets. Which is a better user experience.
The platform offers by default fully responsive themes that you can use for the creation of your e-commerce store.
With these integrated themes, your visitors will be able to easily navigate your site, browse your different pages and easily add products to the cart from their mobile phone.
Moreover, the third-party themes that you can add to your e-commerce site are also very responsive on small screens because the PrestaShop developer community realizes the importance of mobile optimization for e-commerce.
2.4. A wide range of PrestaShop modules and themes available
One of the advantages that makes PrestaShop so popular is its wide library of downloadable themes and modules that you have available to complete your online store.

The platform gives you access to a plethora of extensions to enhance your site design. We can cite among others:
Premium themes;
Advanced modules;
Administrative functionalities;
Secure transactions;
Search engine optimization modules;
Customer order management modules;
Etc.
All these solutions that the platform makes available to you allow you to guarantee your visitors a modern and attractive e-commerce store with smooth navigation and secure transactions.
2.5. Technical support available and an active community
Another reason to choose PrestaShop for the creation of your e-commerce site is the availability of its assistance service to help you if needed. Moreover, as stated above, PrestaShop is open-source, which has favored the gradual establishment of a large community of online developers.
Currently, the platform has over 100,000 active members who feed its forums with millions of downloads from over 100 countries worldwide.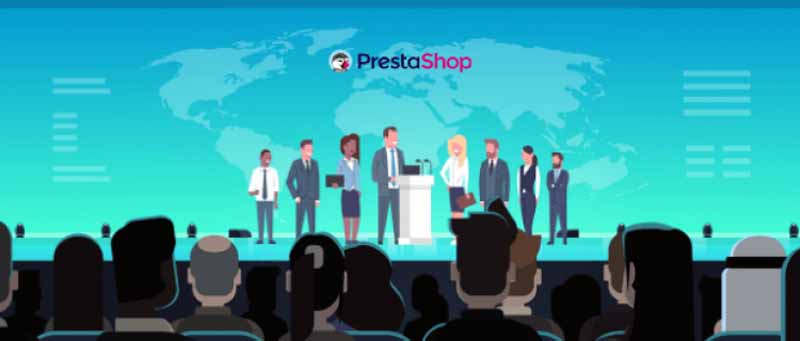 Source : PrestaShop
So if you have any problem on your PrestaShop site, you will easily find developers who will help you solve it. There is also a good chance that the problem you encountered has already been asked by another user on one of the platform's forums and has already been solved.
So by searching the threads, you can easily copy the proposed solution and try it directly. This represents a considerable saving of time.
2.6. PrestaShop is a free solution
Despite all the features and advantages it offers, PrestaShop remains above all a free platform.
Which means you don't have to spend a penny before using it to build your online store.
The PrestaShop file is free to download and its installation on a web server is also free. Once the site is fully functional, you can start selling your products directly without having to pay any amount to the company.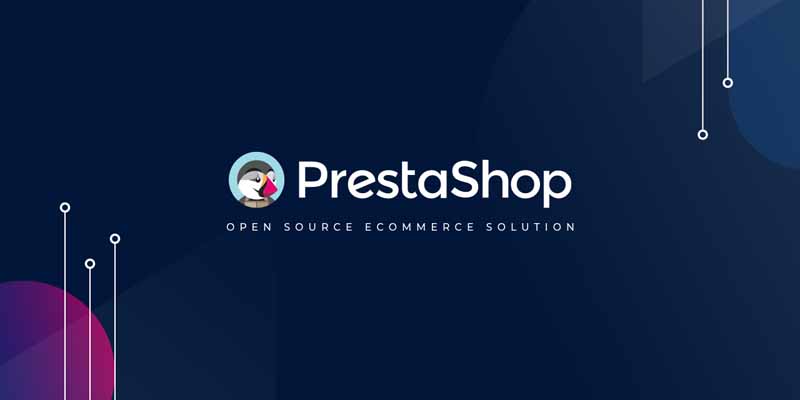 Source : GitHub
PrestaShop does not charge you or impose a freemium system before taking advantage of its services.
However, it is important to remember that you may have to spend money in the following cases:
Installation of a paid PrestaShop theme;
Paid PrestaShop training;
Take a custom module or theme;
Etc.
2.7. PrestaShop ensures the security and confidentiality of data on your e-commerce site
Security is a thorny issue that concerns any e-commerce site owner because it is obvious that no consumer wants to return to a site on which he is had his bank details extorted.
Guaranteeing the security of transactions carried out on your site is a real asset in attracting traffic to your site.
The advantage with PrestaShop is that the platform offers many modules to strengthen the security of its sites and protect customer data. The installation of these modules is quite simple, but is still effective against cases of data theft.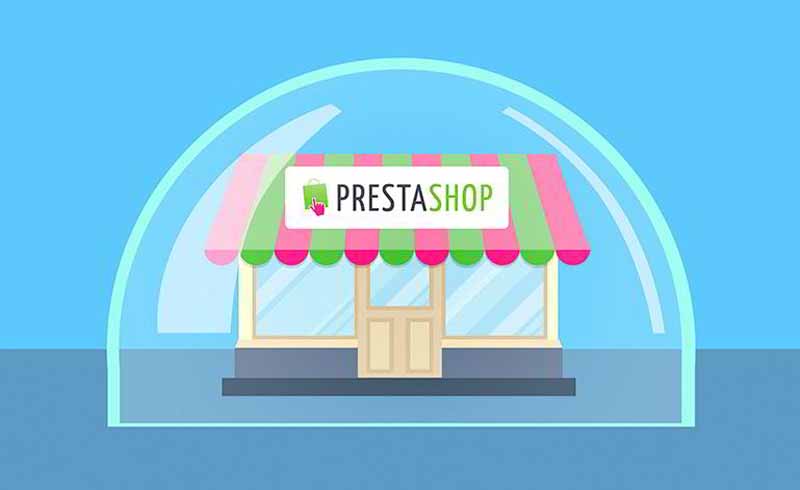 Source : PrestaShop Developper
In addition, PrestaShop has been compliant with the General Data Protection Regulation (GDPR) since May 25, 2018.
This is a new European standard on the protection of personal data, particularly in the business sector. e-commerce. The GDPR emphasizes consumer rights and the responsibility of e-commerce site owners.
It requires each party to comply with a number of measures to ensure better protection of personal data. PrestaShop has therefore dispatched a team of competent developers to create the GDPR module available in a paid version on the Add-ons marketplace.
2.8. PrestaShop offers a wide range of payment solutions
The ability to make online payments is a mandatory feature for any e-commerce site. In addition, the seller must make sure to provide efficient and fairly complete payment solutions to guarantee a better experience for its customers.
This is still rather easy to manage with PrestaShop since the platform offers its users the possibility of integrating several payment gateways into their stores. So if you have chosen PrestaShop for the creation of your e-commerce site, you must be able to easily offer your customers the most efficient and most used payment gateways.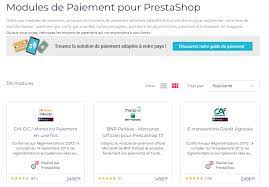 Source : PrestaShop
The platform essentially offers 3 payment solutions that you can use to meet the needs of your customers:
Payment methods with Distance Selling Agreement (VAD): By choosing this first payment solution, you designate your bank to secure the transactions that your customers make on your site. To set it up, you have an extensive list of payment modules compatible with VAD contracts that you can find on the Marketplace of the platform.
Payment methods without a distance selling contract: For retailers who prefer a contract without distance selling, PrestaShop offers several online payment systems offered by partner brands, leaders in e-commerce payment.
It is therefore quite possible to authorize payments from your customers via PayPal, Stripe or Hipay on your e-commerce site. However, remember that this second payment solution offered by PrestaShop is subject to fees charged according to the volume of transactions observed on your site.
Third-party payment methods: To offer more flexibility, PrestaShop has also thought of allowing its users to integrate third-party payment methods. It must be said that the e-commerce sector is constantly changing with new payment methods. The idea of ​​the platform is to offer its users modern and up-to-date solutions. If you use Amazon, for example, you can integrate Amazon Pay on your PrestaShop site to allow the synchronization of your customers' data with their personal Amazon account.
2.9. PrestaShop allows easy customization of your e-commerce site
Those who have experienced other e-commerce site creation platforms can testify how easily PrestaShop is customizable compared to several CMS.
It is also one of the important factors to be analyzed before choosing a CMS for the creation of your online store. This allows you to customize your sales invoices, import products, generate sales statistics, etc.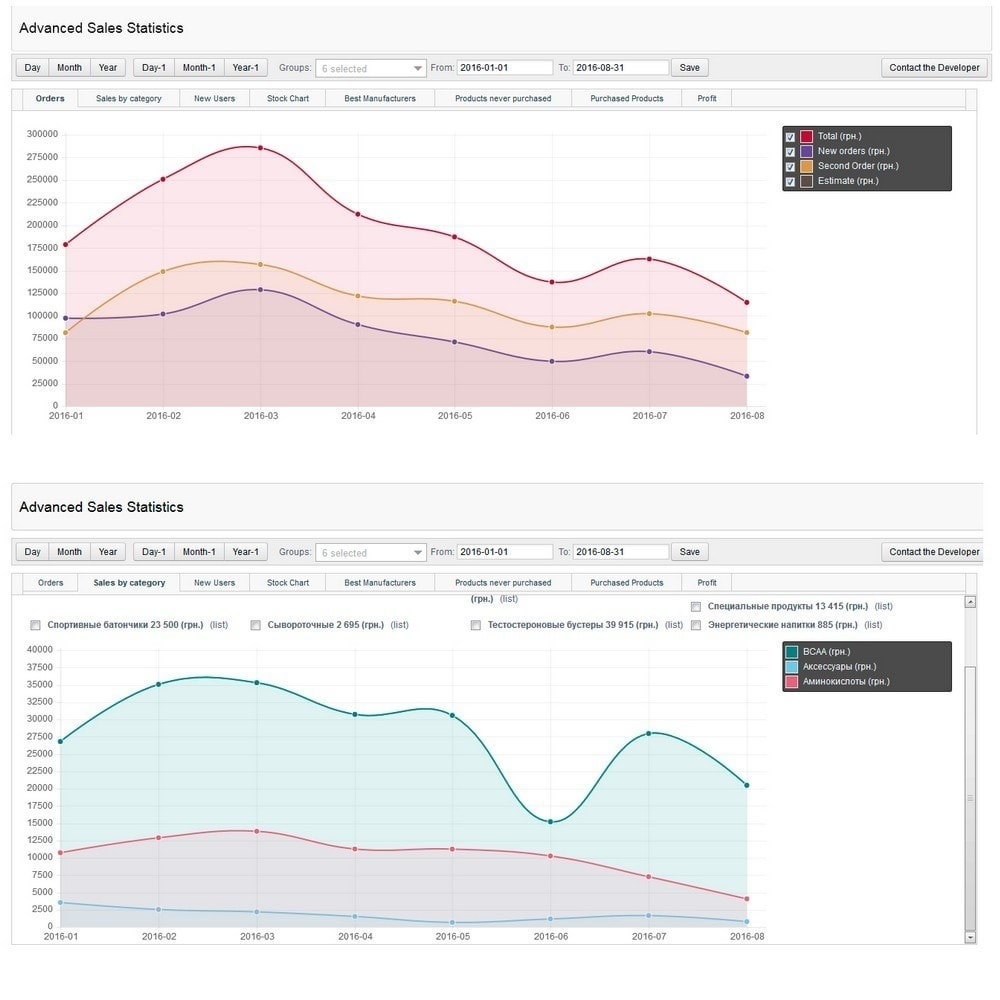 Source : Addons.PrestaShop
But we must admit that for a good customization of your PrestaShop store, it is important to have some basic knowledge, which is not difficult to assimilate.
But if you find that you lack the availability to learn more about customizing a PrestaShop site, you can outsource it to a specialized agency to save time.
For this, it will be necessary to choose a competent agency in order to benefit from a good quality site and have a tailor-made site.
2.10. PrestaShop offers better back-office management
The back-office of an e-commerce site brings together all the tools and features available to manage products in stock, delivery policies, payment methods and all the administrative side of the shop.
It also allows you to perform many other tasks such as updating landing pages and product sheets.
As you can see, this is a very important aspect in the overall management of an e-commerce site which is of concern to all players in the sector.
The advantage with PrestaShop is that back-office management is less stressful and becomes easily accessible to everyone. The platform offers a dashboard with a range of tools already integrated to optimize the management of online sales shops.
The configuration of the site and the product sheets offered is very easy in a few clicks.
Dashboard settings are user-friendly and fairly intuitive with easy-to-understand charts, counters, and reports.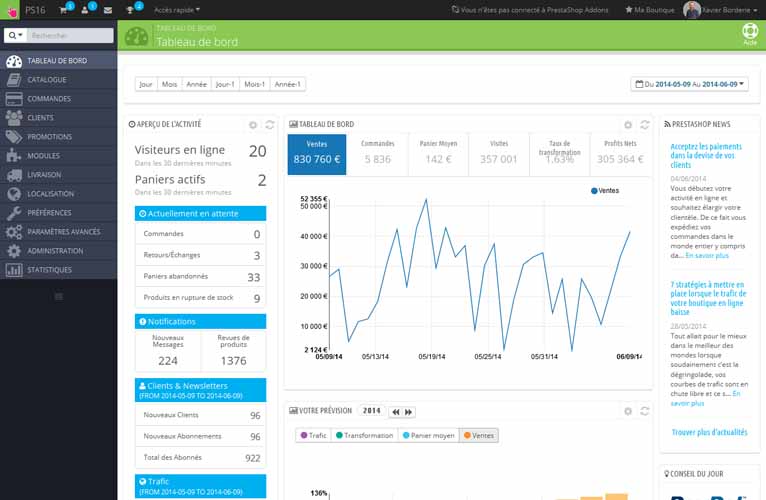 Source : Doc.PrestaShop
In addition, with PrestaShop, you have modules to integrate the services of the best transport companies for shipping your marketed products such as:
FedEx;
UPS;
USPS;
And many others.
So many tools and features that PrestaShop provides for better management of your store and your sales without necessarily having to hire a specialist or a developer.
These were a few reasons why PrestaShop remains a better choice for creating your e-commerce site.
But having a functional site is not enough to hope to record better sales figures. It is also important to optimize so that it is ranked in the first search results when a user searches for your products on Google or any other search engine.
Chapter 3: Why optimize your PrestaShop e-commerce site for search engines?
Overall, search engine optimization, also called "SEO", refers to a set of strategies used to help a website achieve a better position in the search results of engines such as Google, Bing, Yelp and many others. .
E-commerce referencing, as for a PrestaShop online store for example, is also part of the same context with the only precision that here, it will be especially a question of optimizing e-commerce companies.
Typically, when talking about SEO, the majority think much more of blogs and classic websites.
However, SEO also concerns retailers and companies operating in e-commerce, especially when we learn that more than 39% of all e-commerce traffic comes from online searches.
If you too are in the e-commerce industry or are considering setting up an online store, here are some reasons why you should add SEO to your marketing strategy:
3.1. SEO generates more traffic and therefore more sales
It is no longer a secret in the digital marketing industry that search engine optimization is essential for any e-commerce establishment that wishes to maximize its profitability, regardless of whether it is a start-up, local or multinational.
It is obvious that today, every e-commerce company that does not integrate SEO into branding strategy is potentially losing considerable revenue with every passing day. According to a study by Outbrain, searches on search engines are the number one source of traffic for content sites, exceeding traffic generated by social networks by more than 300%.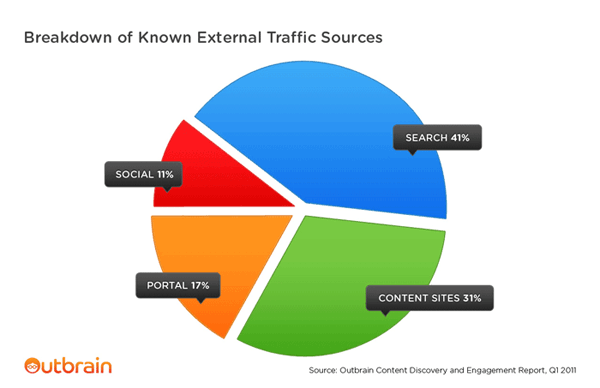 Source : Outbrain
Another study conducted by SEMRush revealed that out of the 13 sectors that make up e-commerce, 5 of them (music, books, furniture, home and garden, electronics) are dominated by organic traffic. And when you combine the 13 sectors, organic search ranks 2nd with 40% of all traffic generated.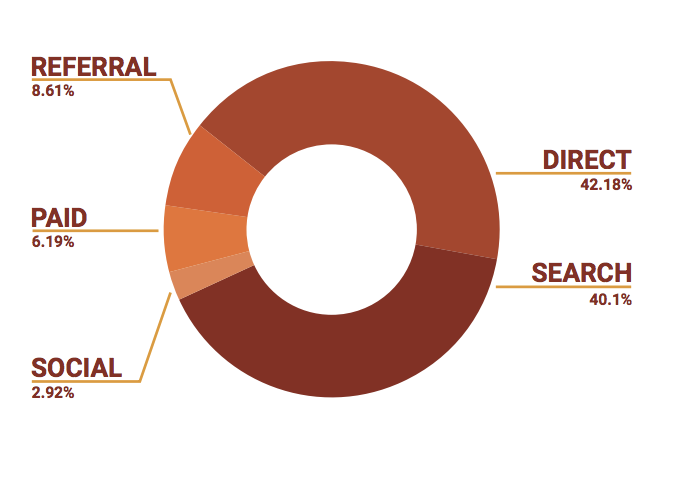 Source : SEMRush
And who says more traffic also means more sales. Let's say for example that you are targeting the keyword "hermes men's tie" on your PrestaShop e-commerce site. A keyword that according to Google Analytics reports is searched for an average of 11,000 times per month.
By occupying the first place for this keyword (hermes men's tie) on Google, your PrestaShop site will receive on average 3,850 clicks since 35% of all the clicks of a Google query go to the place of the first site classified by the search engine.
It is clear that all these 3,850 clicks that your site receives will not systematically lead to sales. To be reasonable, let's assume that your site has a conversion rate of 10%.
This would mean that the targeted keyword will bring you an average of 385 additional sales each month!
Now imagine targeting several keywords on your site since it is quite possible to target several keywords on a single page.
As you can see, you can achieve thousands of additional sales with a good SEO strategy.
To get more results, you can choose to combine your natural referencing (SEO) efforts with referencing (SEA) by launching Adwords advertising campaigns.
3.2. SEO improves all aspects of your PrestaShop site for a better user (UX)
Search engines, especially Google, advocate a better experience for users. This is an important ranking factor that helps earn top spots on search results pages.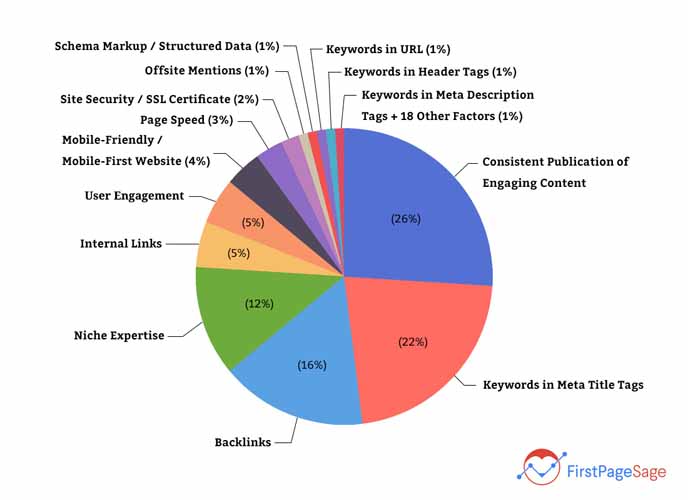 Source : FirstPageSage
The advantage of working on the referencing of your PrestaShop site is that the optimization techniques for search engines already integrate optimization techniques for a better user experience.
When considering, for example, the loading speed of a website, which is a UX factor, SEO recommends:
Reducing the size of web pages to speed up their loading time;
Use a content delivery network (CDN) to optimize the latency of websites that have an international audience;
Use a caching system to speed up the page loading speed during the next user connections;
Limit unnecessary URL redirects;
Etc.
Clearly, optimizing your PrestaShop site not only allows you to occupy a good position on search engines, but also to offer a better experience to your visitors. This can easily build loyalty to your brand, reduce your bounce rate and potentially increase your sales figures.
3.3. SEO encourages nearby users to visit your physical store after searching
There is a branch of SEO called " Local SEO " which is particularly good at generating customers to local establishments.
So if your business is not fully available online and you also have a physical store where customers can come and touch your products or purchase your services face-to-face, SEO could also be of great benefit to you.
Usually, after performing a local search, users are more likely to visit the premises of businesses that have been suggested to them in the search results. Statistically, 76% of Internet users who search for "near me", "nearby", etc. visit a store within 24 hours and 28% of them make a purchase during their visit.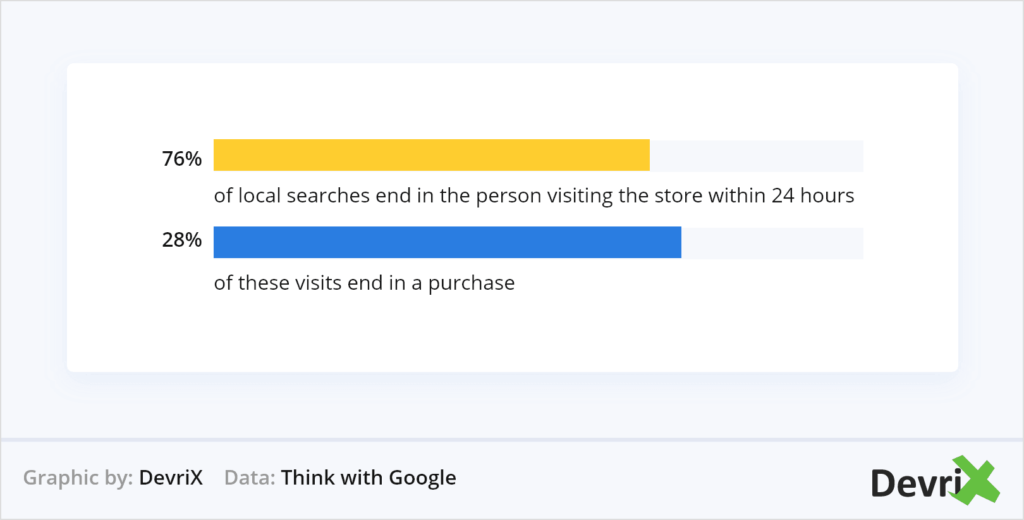 Source : Think with Google
Let's say you run a butcher's shop in Strasbourg and you also have an online PrestaShop store to improve your brand's visibility, but also to serve your customers who want home delivery.
If your site is sufficiently attractive and optimized for search engines, it will appear in the first search results when Internet users search for example on Google "fresh meat in strasbourg".
Out of 10 clicks you receive from these search results, on average 7 surfers in the vicinity will make the trip and potentially 3 will make a purchase. Which represents additional sales to those you usually already register per day.
3.4. Search Engine Optimization Boosts Your Brand's Credibility With Visitors As
you may have noticed yourself, you're probably more likely to click on the first results that Google returns. Well, if so, you're not alone.
Several studies done on this have found that the top 3 Google search results get 75.1% of all clicks.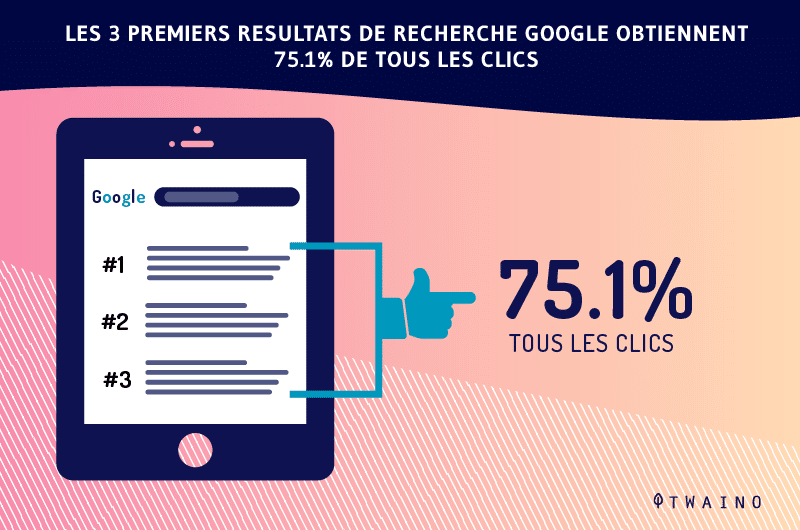 Conversely, when you occupy the last positions of a SERP Google, your chances of being clicked by Internet users are considerably reduced.
Here is what a recent study conducted by Ignitive Visibility revealed on the impact of Google ranking positions on click-through rate:
Position 2 – 43.32%
Position 2 – 37.36%
Position 3 –29.90%
Position 4 – 19.38%
Position 5 –10.95%
Position 6 – 10%
Position 7 – 5.28%
Position 8 – 4.13%
Position 9 – 4.13%
Position 10 – 3.11%
As can be seen, the more the first 3 results effectively constitute the sweet spot and the lower the position acquired, the lower the click rate.
The fact is that Internet users trust Google and the rankings it offers first. They understand that if the search engine chooses to rank a website at the top of the list of search results, it is necessarily a reliable source with a good quality of service.
So successfully optimizing your PrestaShop site so that it wins the top positions in Google is also a way to prove your expertise and show that you offer a better user experience. This will not fail to gain the trust of Internet users.
They will consider your brand as a reference in your sector of activity and will not hesitate to contact you if necessary.
3.5. SEO offers a better return on investment (ROI)
One of the common points found among all entrepreneurs, especially those in e-commerce or e-service, is the search for the best return on investment.
So it's no surprise that you prefer to invest in the marketing channel that guarantees you the greatest possible ROI.
Well, SEO, especially Search Engine Optimization (SEO) remains the best marketing solution in terms of long-term profitability.
It is true that announcing it just like that may seem less credible, but here are some statistics to realize factually how SEO remains the best marketing channel:
Google remains the most visited site in the world and the first search engine with 92% share in the global market and more than 3.5 billion queries processed every day;
72% of online marketers describe content marketing as their most effective SEO tactic;
81% of people do research online before making a major purchase;
47% of consumers consult 3 to 5 content created by a company before entering into contact with one of the sellers of this company;
Leads from search engines have a close rate of 14.6% , while leads from outbound marketing like after a cold call or direct mail have a close rate of only 1.7%.
78% of location-centric mobile searches result in an offline purchase;
Generating leads through inbound marketing costs 61% less than generating leads through traditional advertising;
Getting a good position on Google SERPs the natural way saves PPC advertising costs.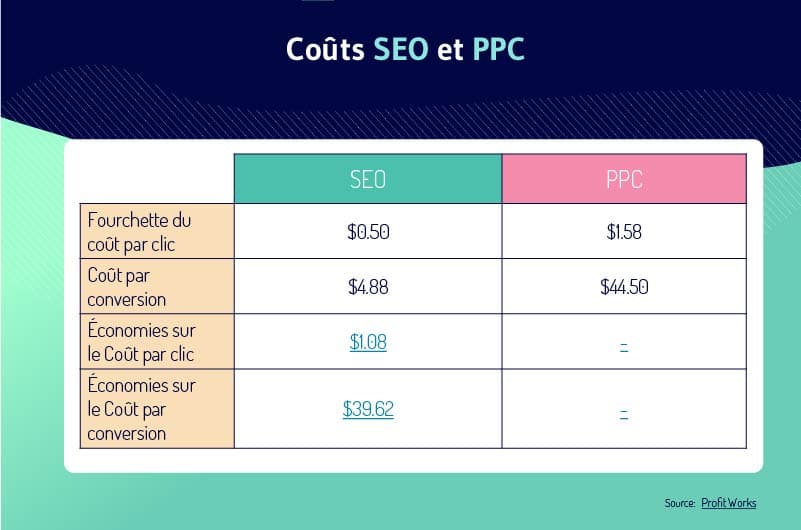 As you can see, investing in a good SEO strategy can help you optimize your investment with significant savings that can be invested in other needs such as the supply of your products for example.
Chapter 4: Techniques for optimizing a PrestaShop site
Among the many solutions available to create and operate an e-commerce site, PrestaShop remains one of the best and most used with good engine optimization capabilities of research.
To better exploit these capacities and improve the referencing of your brand on the web, here is a series of SEO optimization techniques that you can apply to your PrestaShop site:
4.1. In-depth keyword research for your e-commerce site
The basis of a good SEO strategy for any e-commerce site begins with in-depth keyword research while making sure to target the right terms. 
An optimization strategy based on the wrong keywords can undermine your SEO efforts and drive low-converting traffic to your business.
To be successful with your keyword research, it's important to list your category pages and product listings and then choose the main keyword to target on each page.
To do this, you can focus the search on two filters:
4.1.1. Searching for keywords according to product names
For an e-commerce site, it is obvious that the search for keywords relates to the name of the different products to be marketed while taking into account those which must be targeted on:
The home page ;
Category pages;
Product sheets;
And optionally on blog content if your e-commerce site has a Blog section.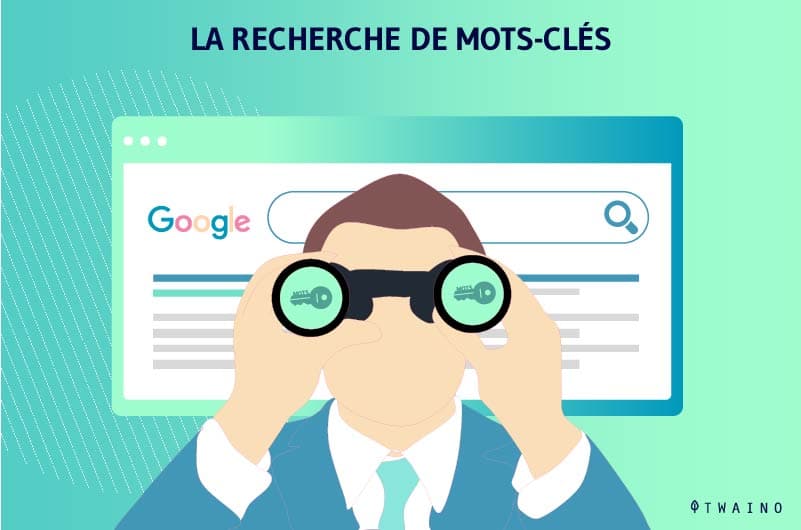 But to succeed in this step, it is important not to rush into high search volume keywords. A highly searched keyword does not always mean that it will be profitable for your site.
It is also recommended for small e-commerce sites to start keyword targeting with terms that have an average search volume and an easily accessible Keyword Difficulty score.
4.1.2. Keyword Research Based on Buyer Intent
For successful keyword research, it is also important to understand the concept of search intent which is broadly divided into 4 types.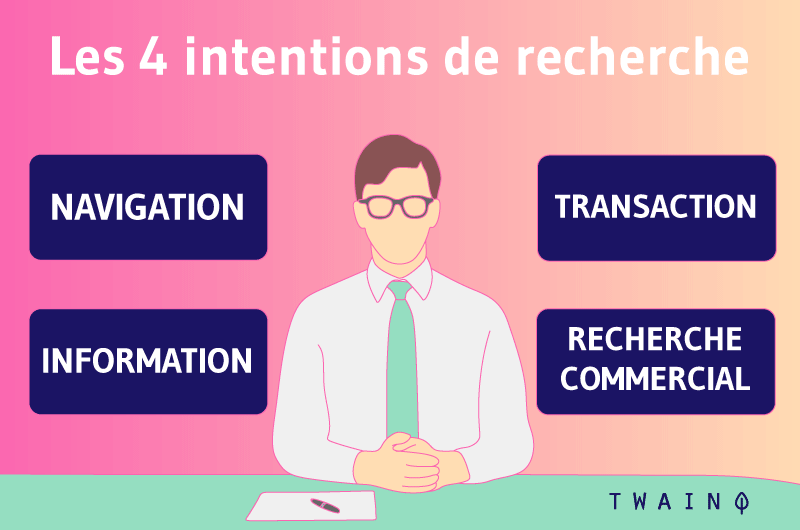 Informational searches: The intent behind a query is said to be informational when the user is looking for specific information such as "search intent definition" or "today's date" for example.
Navigation searches: here, the Internet user is looking for a specific site or application, such as when you enter "Gmail connection" or "Amazon" for example.
Commercial searches: We will speak of commercial queries when the user is looking for a given product or service, but has not yet made up his mind to buy. Common forms of this type of search are for example "the best restaurants in Paris" or "the best mirrorless cameras".
Transactional searches: In this last type of query, the internet user's search intention is to buy. These are Internet users who are ready to make a purchase and who are looking for terms such as "iPhone 11 Pro Max" or "home flower delivery Paris", for example.
In the current context, we will talk a lot more about the intention of the buyer and the types of requests to be favored are transactional keywords because they offer the best conversion rates, which is well suited to e-commerce sites which have primary goal is sales.
4.1.3. Don't forget the long-tail keywords
The e-commerce sector is certainly a promising sector with a lot of stakes, but it is also one of the most competitive sectors in the world.
If you're a small site that's just starting out in e-commerce, you'll likely find it hard to beat domain giants like Amazon or Alibaba on generic keywords.
What is rather recommended is to first focus your SEO strategy on associations of 2 or more keywords. We are talking about long tail keywords and they are less searched and therefore with medium competition which may be within your reach.
Moreover, the other advantage with long tail keywords is that they offer the best conversion rates, just like transactional queries.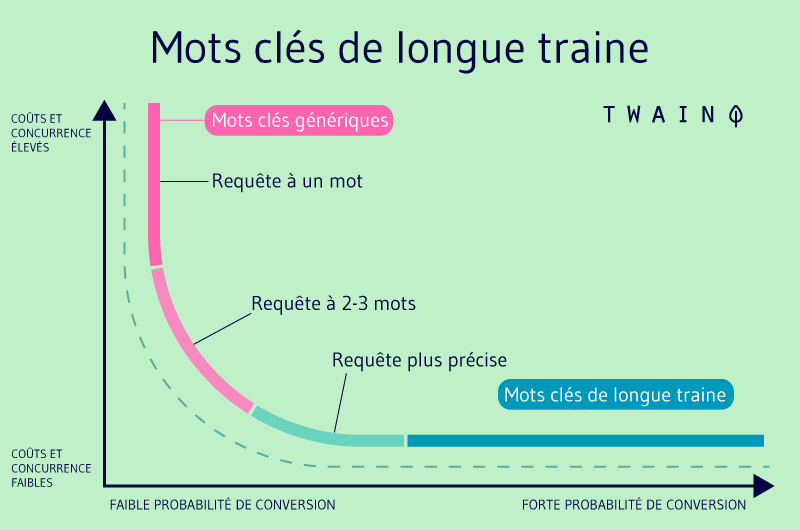 It is easy to understand, for example, that an Internet user who searches for "cheaper hybrid inverter" is more inclined to make a purchase, unlike another who vaguely searches for "inverter".
4.1.4. Some SEO tools for keyword research for your PrestaShop e-commerce site
To ease the process of keyword research and collect accurate data, there are some dedicated SEO tools you can use. This list of tools can be quite long when it comes to general SEO, but for an e-commerce site, here are some frequently used tools that will really come in handy:
4.1.4.1. SEMrush Keyword Magic

This is a tool developed by SEMRush which provides access to a database of over 17 billion keywords searched by Internet users all over the world. It includes all types of keywords, including long-tail keywords. 
4.1.4.2. Amazon's autocomplete
Amazon is an e-commerce platform, but it's also referred to in SEO as a vertical search engine. That is to say, a search engine that exclusively provides a specific type of content as response elements. Some may specialize in finding video content, others in images or even in finding sales announcements. 
We have for example YouTube or Google Images which are also vertical search engines.
For the keyword research strategy for your PrestaShop site, Amazon, especially itsauto-complete can be a great way to collect a stack of long-tail query suggestions. 
To use it, simulate searches by entering main keywords related to your site's niche. The platform will take care of providing you with a long list of relevant keyword suggestions that are frequently searched by Internet users themselves.
4.1.4.3. Google Keyword Planner Google
's Keyword Planner can also be a great tool for your keyword strategy. It can be used in particular to analyze the search intention and the search volume of a specific keyword.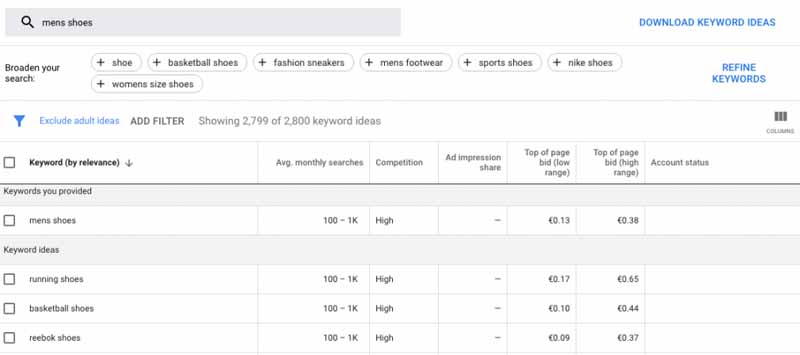 As previously mentioned, you can start your strategy with keywords with an affordable SEO difficulty score and Google Keyword Planner remains a perfectly suited tool to help you.
4.1.4.4. Google
Autocomplete Like Amazon, Google also has an autocomplete feature that you can use to find relevant keywords to target on your e-commerce site.
When I type, for example, "men's sports shoes", we can see that the search engine generates a list of long-tail keyword suggestions built from the queries that Internet users have frequently searched for.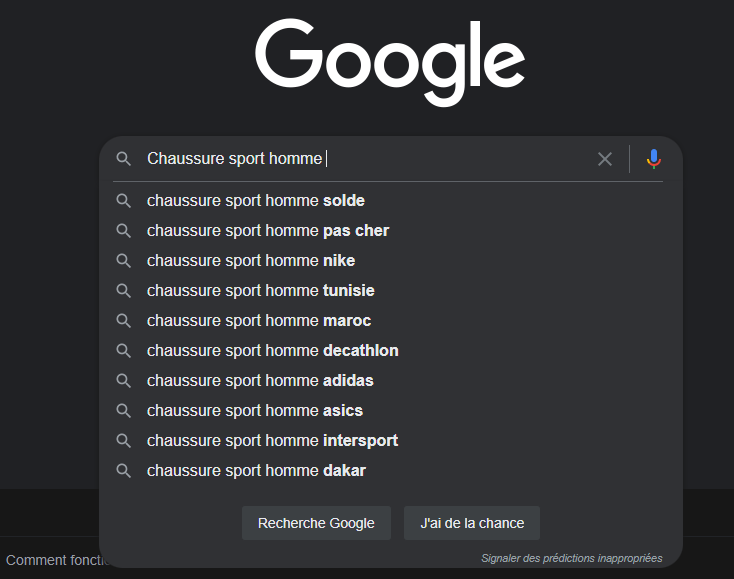 This is a neat trick that will come in handy for finding related keyword ideas around a main keyword.
4.2. Adapt the compatibility of your PrestaShop site to mobile devices
The number of Internet users who use smartphones and tablets to connect to the Internet continues to grow each year. According to a report published by the research department of Statista, there would be 3.668 billion people using smartphones worldwide in 2016, or 49% of the world's population. In 2021, there are 6.378 billion, or 80.76% of the entire world population.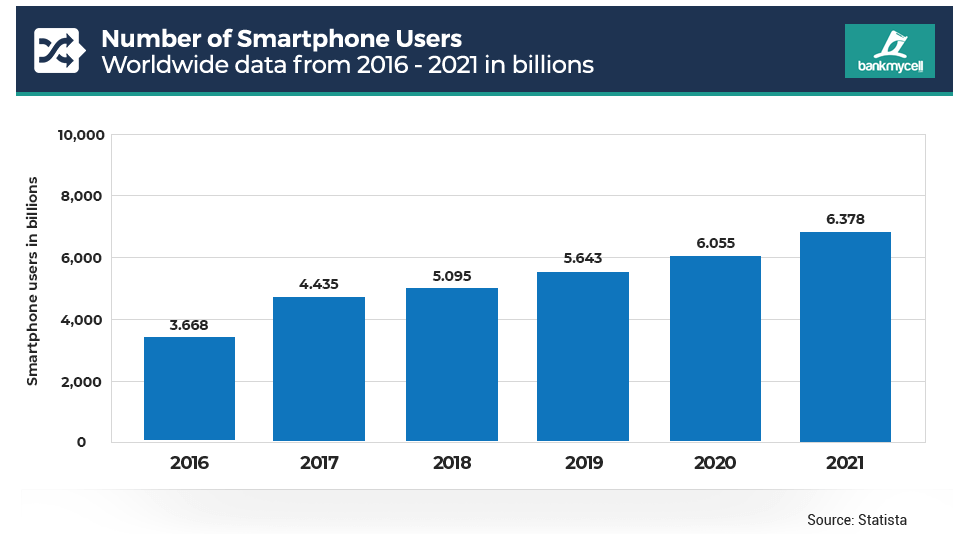 Source : Bank MyCell
Figures that demonstrate the importance of adapting your PrestaShop site for mobile terminals.
Additionally, a website's mobile-friendliness is an important ranking criterion that can help your e-commerce site rank on search engine results pages.
Google has specifically introduced a mobile-first indexing approach that aims to prioritize the indexing of mobile versions of PrestaShop sites even before desktop ones. This reinforces the importance of adapting your site for small screens.
With PrestaShop, you don't have to worry too much about the responsiveness of your site since the platform has several themes that are perfectly compatible on mobile. However, it is important to ensure the adaptability of the themes you choose, especially old versions and those that have become obsolete. To do this, you can use the mobile test offered by Google to test the responsiveness of your PrestaShop site on mobile devices.

To use it, nothing very complicated:
Go to the official page of the tool;
Enter the URL or source code of the page to test;
Then run the test.
After a few moments, the tool will generate a report for you with suggestions to improve the page's mobile adaptability.
4.3. Optimizing the speed and performance of your PrestaShop site
The page loading speed is a very important aspect that concerns all websites and in particular e-commerce sites.
In 2006, e-commerce giant Amazon revealed that every 100 ms added to its page load time cost it a 1% loss on all its sales.
Back then, 1% of Amazon sales was about $107 million, today that's about $3.8 billion! Crazy numbers that show the importance of having pages that load quickly.
Even if the turnover figures are not the same, the reality also remains the same on your site. Whenever one of your pages takes a long time to load completely, there will always be people who run out of patience and leave your site.
This section will show you the basic techniques to improve the speed and performance of your PrestaShop e-commerce site. They will allow your visitors to access the content of your site more quickly, but also to improve your Google PageSpeed ​​and GTmetrix.
But before starting:
Please log in to the dashboard of your PrestaShop site;
All the information needed to log in to the dashboard will be provided to you by your PrestaShop hosting provider.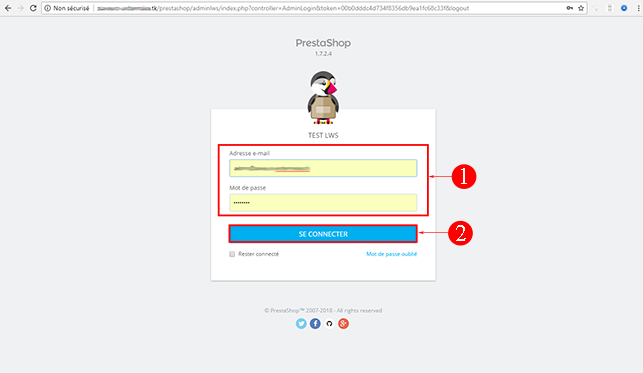 Once logged in, click on "Advanced Settings" and then on the "Performance" section:
This section has several features and configuration options already integrated that you can use to optimize the current performance of your PrestaShop site:
4.3.1. The Smarty Cache
When you use a SMARTY template on your PrestaShop site, here are all the steps that follow without the user's knowledge before appearing on the screen:
The PrestaShop PHP code and the template file are read and interpreted;
The template code is then compiled;
The result of the compilation is gathered together with the PHP code;
And that's when the new PHP code obtained is executed.
As you can see, this is quite a lengthy process that can slow down page load times. To overcome this problem, the platform allows you to set up a Smarty cache.
The idea is to cache the final preview of frequently requested pages such as the home page, product sheets, category pages, etc. in order to quickly serve them to the user during his next connections.
But before configuring Smarty caching, it is important to:
Make sure that Smarty template files can only be recompiled if modified to reduce unnecessary processing during page load.
To do this, click on the option "Recompile the models if the files have been updated" then click on "Save":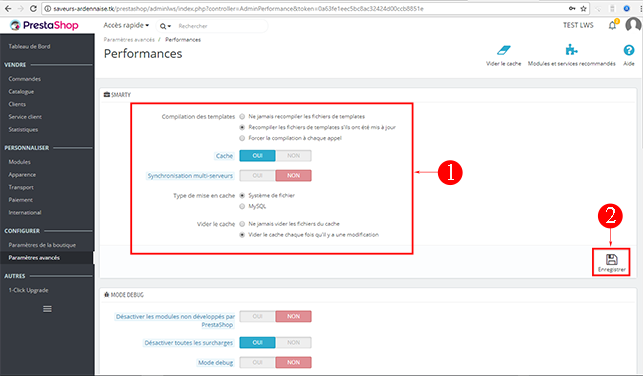 Also make sure that the "Cache" option is set to "YES" then choose the destination of the cache:

If your PrestaShop online store is still small with a reasonable amount of products, you can just store the cache directly in your database. Some PrestaShop hosting providers offer larger SSD storage, useful for sites with a large amount of products.
To finish the caching process, choose "Clear cache every time something has changed" from the last set of options listed under the "Clear cache" label:

This will ensure that your changes are correctly updated in the cache.
4.3.2. Enable CCC (Combine, Compress and Caching)
The CCC section is nested in the "Performance" section of your PrestaShop dashboard. It is particularly used to enable the compression of CSS, HTML and JavaScript files in a single line of code.
This significantly eliminates unnecessary spaces and characters that could weigh down your source code. The size of the files will therefore be smaller for faster loading of the pages of your site.
To use:
Click "Advanced Settings" from the top menu bar;
Choose the "Performance" option;
And scroll down the page to the "CCC" section;
Then tick all the options to "YES":
4.3.3. Using a Content Delivery Network (CDN)
CDNs are also an effective solution to optimize the page loading speed of your PrestaShop site by reducing latency.
The term latency here refers to the time it takes for a visitor to request access to a specific page on your site and the waiting time for them to have a response on their screen.
Traditionally, all requests a website receives are directed to its main server. The server then processes each of these requests and sends back a response to Internet users.
This is a configuration that works quite well, but when the user is at a location too far from the main server, the response may take longer to come.
Also, the main server can be overloaded when it receives too many requests at once. This of course impacts its responsiveness to data processing.
In both cases, the user will have to wait for quite a while before getting a response, sometimes even the resource he is trying to access may not be served to him.
What cannot be tolerated on an e-commerce site and this is where content delivery networks or CDNs can be useful.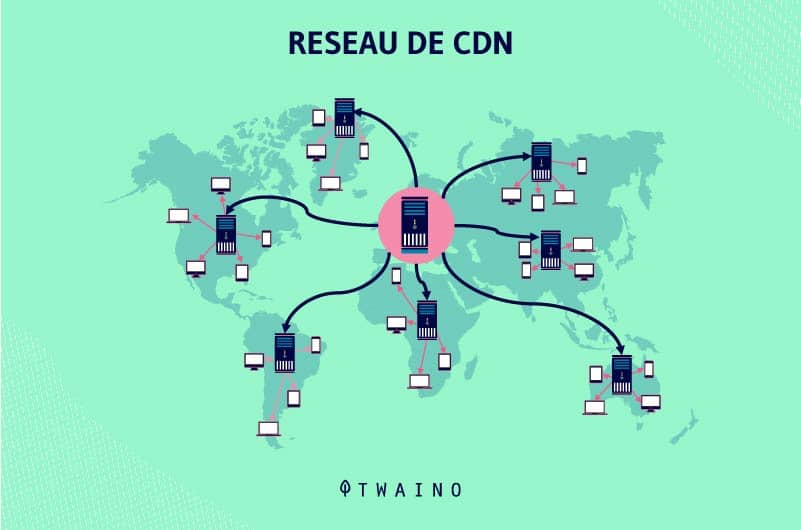 If you do not yet have a CDN, it would be interesting to think about it, especially if you have or want an international clientele.
There are several CDN services on the Net that you can request, sometimes with a very simple integration system that can be done in just a few clicks. Once the configuration is established, fill in the service information on PrestaShop.
Your data will then have to be cached on CDN edge servers around the world. Thus, as soon as an Internet user tries to access your site, the server closest to his position will take care of providing him with the resources he wants with a relatively shorter latency.
4.3.4. Choosing an additional cache module
It is true that you have the default caching settings on your PrestaShop site, but the importance of opting for an additional cache module cannot be overlooked either.
Not only does it reduce page loading speed by several seconds, but it considerably lightens the load on your server because storing cached files also requires a minimum of resources.
However, it is important to note that not all caching modules available in the PrestaShop library are created equal. There are free ones, but also paid ones are for the most part the most effective.
For a better efficiency of a PrestaShop caching module, it would be wise for you to invest in premium solutions such as:

Source : Addons.PrestaShop
4.3.5. Think about doubling your web servers
Nginx and Apache are the most often used web servers, but each with its own set of advantages and weak points. So, what would be the right choice for your PrestaShop site? Well, both!
By using both servers simultaneously, you can offset the limitations of one against the advantages of the other and vice versa. For better configuration, it would be better to use Nginx before Apache as a reverse proxy.
Thus, Nginx will take care of executing static content requests and Apache will take care of handling dynamic requests. This is a good combination that will significantly improve your site's performance.
4.3.6. Choose the latest version of PHP for your PrestaShop site
One of the factors that can also influence the loading speed of your PrestaShop pages is the PHP version you are using. A fresh install or upgrading to the latest PHP version can also dramatically improve your site's speed.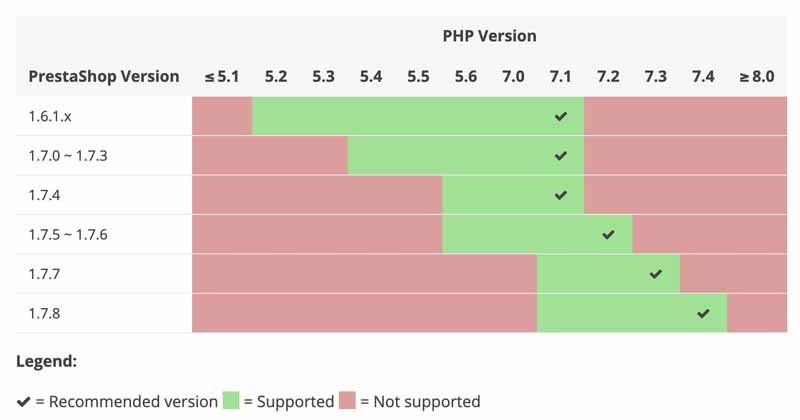 Source : DigiActif
When we compare, for example, PHP 7 and 5 versions, we can see that PHP 7 offers more performance than PHP 5 with advantages like:
PHP 7 has 2 times faster request processing capability than PHP 5.6;
By making some changes on internal data handling, the memory capacity of PHP 7 could be 3.5 times faster than that of PHP 5.6.
4.3.7. Regularly optimize your database
It is also important to keep an eye on the evolution of your database. By continuously storing data, it could accumulate files that would impact its performance.
To start, you can already choose MariaDB as your relational database management system or even Percona Server. Compared to MySQL, these two RDBMS will offer better scalability to your PrestaShop site.
In the worst case, if you find that your site is getting heavy traffic, you can alternatively use MySQL as a separate server. There is little point in rushing through a large server. For best performance, it is the server configuration that matters the most. In addition, it is important not to fail to optimize your database regularly. For this, you have modules such as PrestaShop Database Optimization Module which, although free, remains more effective.

Source : My Presta
Just be careful not to accidentally delete sensitive data such as your customers' orders or information from your product sheets.
4.3.8. Take advantage of the additional modules available in the PrestaShop marketplace
By enumerating a little earlier the advantages of choosing PrestaShop for the creation of an e-commerce site, we talked about the wide range of modules that the CMS makes available to its users. .
You can therefore choose add-ons from official to optimize the performance of your PrestaShop store, especially for image optimization and a better user experience.
4.3.9. Uninstall unnecessary modules
It is true that we have presented the diversity of available PrestaShop modules as an asset, but it is not also a reason to clutter your site.
When we take for example version 1.7 of PrestaShop, it comes with an astronomical amount of features and modules already integrated, but not all of which are necessary.
It is therefore important to clean up and uninstall those that you do not use on your PrestaShop site, this will avoid cluttering it unnecessarily.
4.3.10. Choose a good host
The quality of service of your web hosting provider is also decisive for having a fast and responsive site. Preferably, it would be wise to choose a local host with responsive and available customer service.
Also, if your niche allows you to target overseas customers, consider having a DNS like Cloudflare for better proximity to your audience.
It is also important to realize that managing your hosting can be time consuming and borderline stressful. Unless you are keen on the domain, it would therefore be advisable to choose outsourced French hosting solutions specializing in PrestaShop installations. You will then be able to benefit from a complete and efficient service without having to worry too much.
4.3.11. Regularly perform speed tests for your PrestaShop site
Of course, no matter how much you apply all the advice presented here to improve the performance of your site, you can only really appreciate their effectiveness by evaluating the performance acquired on the site.
Fortunately, there are dedicated analytics tools like Google Speed ​​Page, GTMetrix, etc. which allow you to test the performance of your site with suggestions to improve the problems encountered on your site.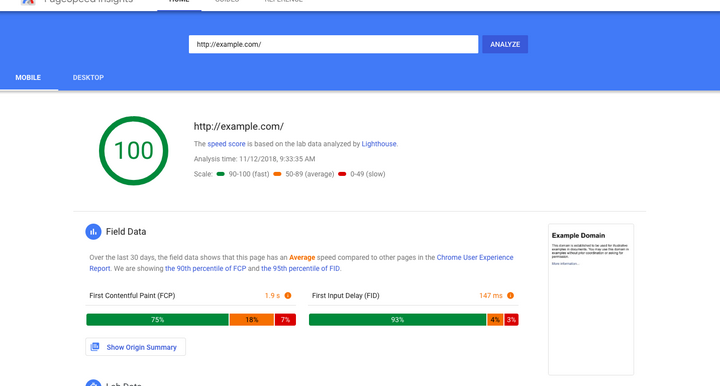 Source : Blog Du Modérateur
Whichever tool you feel most comfortable with, do your speed tests regularly to quickly detect any problems before they heavily affect your PrestaShop online store .
4.3.12. What not to do for a better performance optimization of your PrestaShop site
In order not to undermine your optimization efforts, here are some tips you should pay attention to:
There are PHP accelerators such as Xcache or APC that promise speed up page loading. Personally, I would advise you not to worry too much about using them. You can simply opt for OPcache for faster PHP performance.
Also, don't bother installing the report modules offered by PrestaShop, they can be resource-intensive. Opt instead for an alternative solution like Google Analytics which remains effective and widely used.
Also, don't try to use fancy fonts or external files on your site. They burden the source code and the speed of the site. The same is true for external tracking scripts.
Finally, don't try to resize too large images with CSS properties. Instead, use tools like Adobe PhotoShop or a PrestaShop image compressor.
4.4. Fix Duplicate Content Problems
According to Google, "Duplicate content generally refers to substantial blocks of content within or between domains that completely match other content or are substantially similar. This
is a recurring fact that we observe on many sites, especially e-commerce sites, but which is not without consequence.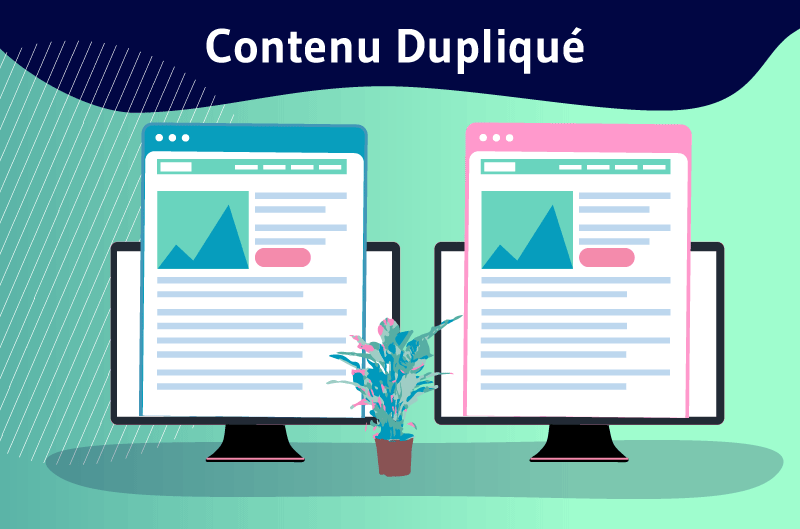 On the one hand, search engines:
Cannot identify which version of duplicate content to add/remove in their indexes;
Can't figure out how to pass metrics like authority, link equity, etc.
Fail to know which of the versions to display as an answer result when a user launches a related search.
On the other hand, site owners may see their page visibility dilute or their sites subject to penalties that can lead to loss of traffic and rankings on the SERPs.
To avoid this happening, there are some steps you can take on your PrestaShop site to fix duplicate content issues. But already, it would first be necessary to succeed in identifying them.
4.4.1. How to detect external duplicate content?
If you suspect that one of your content is plagiarized, there are dedicated tools to identify the sites that have scrupulously copied your content. We can cite among others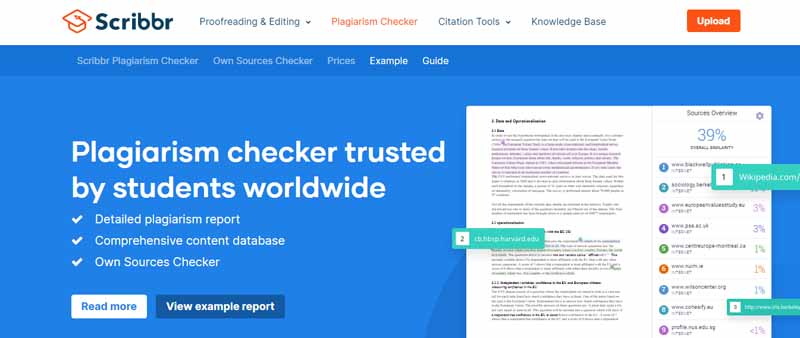 Source : Scribbr
But it must be said that the free versions of these tools have some limitations. You will then have to switch to the paid version to access all the features offered.
4.4.2. Detect internal duplicate content
It is not uncommon to see retailers copy/paste texts on the net for descriptions on their product sheets or even directly import Excel files provided by the manufacturer or supplier.
With search engines, it is indeed duplicate content and this may penalize your site. To make sure that you don't have internal duplicate content, you have powerful paid version crawl tools such as Botify and Oncrawl.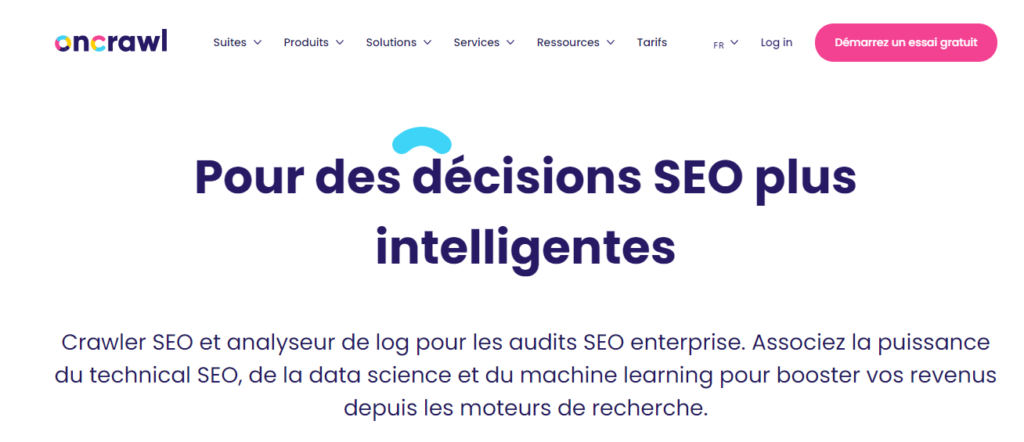 Source : OnCrawl
But you can settle for freemium solutions such as Site Analyzer or Screaming Frog if your PrestaShop store does not have an astronomical number of pages.
These tools will generate analysis reports specifying the percentage of duplication between the pages. Others will go so far as to distinguish the original page from the copies.
4.4.3. How do I resolve external duplicate content?
You don't have to worry too much about your content that you have found partially or completely plagiarized on other sites. Search engines prioritize the version of the page that was first indexed in their databases.
Ownership of the content will therefore be assigned to you. Conversely, you must avoid copying/pasting or even paraphrasing texts from other product sheets. Even by subtly playing with words to avoid plagiarism, search engines still detect redundant phrases.
Even if you have to take inspiration from the competition, you must make the effort to produce unique and original product descriptions.
4.4.4. Solve internal duplicate content
When you notice that you have several products that look the same with similar descriptions on your prestashop site, you have 3 solutions to solve the problem and prevent them from further affecting your site's SEO:
4.4.4.1. Set up a system of canonical
Canonical URLs are an effective solution to solve the problems of duplicate content. They allow you to tell Google which page you believe to be the original and therefore want to be indexed.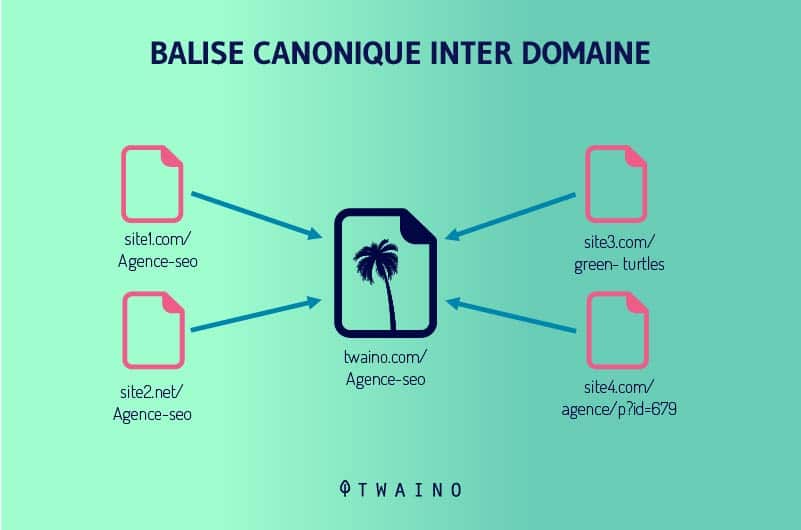 The search engine will be able to take into account the original version in its index and consider the others as being copies. If you are keen on programming, you can consult this PrestaShop documentation and manually configure your canonical URLs.
But if that seems too complicated, there are modules in the marketplace of my platform to easily add URLs to your pages such as:
4.4.4.2. Use 301 redirects
If you don't want to remove duplicate content, you can opt to use 301 redirects . The idea is to systematically redirect Google's crawlers to the page you have chosen as the main one.
On PrestaShop, there are modules that you can install to easily configure your 301 redirects such as:
4.4.4.3. Use the Hreflang tag
When you have several versions of your PrestaShop site available in several different languages, Google considers each version as duplicate content. And that's where hreflang tags can help. They are used to indicate to Google that these are only language versions of your site.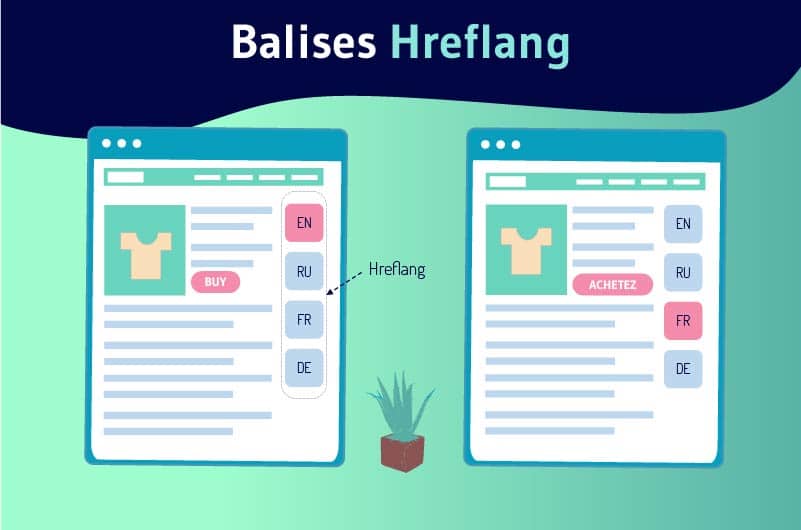 The search engine will then be able to identify the version most relevant to an Internet user according to his language and his geographical location.
PrestaShop has modules that you can use to add hreflang tags to your site. Among these modules we have:
4.4.4.4. Review duplicate product descriptions
When duplicate pages seem too important to hide behind a redirect or canonical URL system, the only solution is to review each product description on each page.
Although it takes more work and more time, it is a very reliable method of escaping duplicate content with the chance of having all your pages indexed by search engines.
4.5. Using Structured Markup Language for Your PrestaShop Site
markup Structured dataallows search engines and web users to better understand the content of your PrestaShop site. Adding structured data to your pages allows you to enrich the presentation of your page in the search results by providing useful information such as price, discounts, reviews, etc.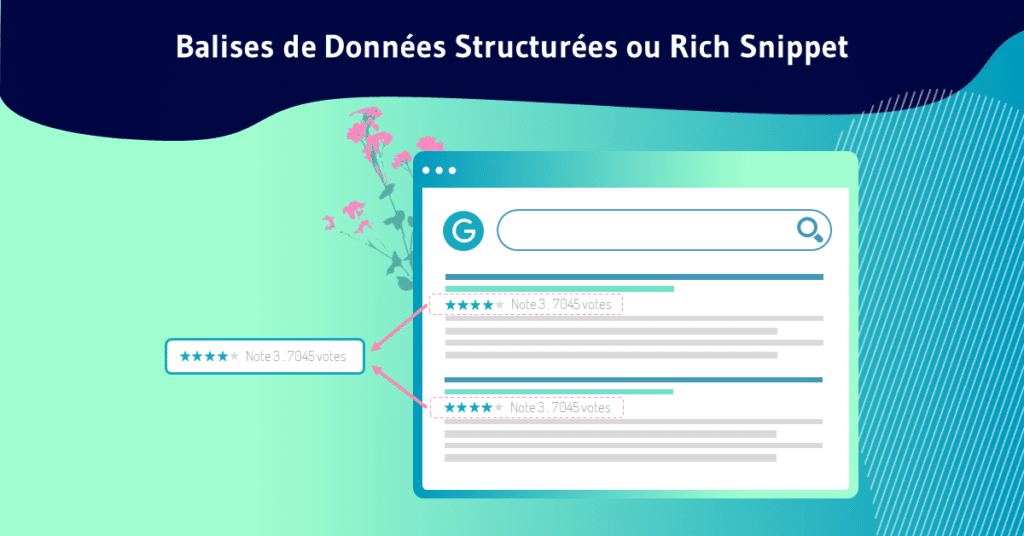 Structured data markup does not directly improve your page rankings, but it does contribute to a better user experience. Which could well generate customers.
For better SEO optimization of your PrestaShop e-commerce site, it is important to make sure that the theme you choose allows the addition of structured data.
4.6. Install an SSL security certificate on your PrestaShop
site E-commerce sites process information related to credit cards, payment gateways, login forms, etc. This information can be easily stolen or extorted. This is why it is important to encrypt them to ward off all kinds of attacks.
Although this is not an SEO measure, as an online store owner you have a responsibility to protect your customer data for secure transactions on your platform. The SSL certificate is a way to encrypt and protect your customers' data against hackers.
To check if your site is protected by the SSL certificate, you can quickly take a look in the address bar and check if you notice the presence of a small padlock at the very beginning of your domain name.
If the padlock is missing, then your site is not protected by the SSL certificate and operates under the HTTP protocol. It will therefore be necessary to switch to the HTTPS protocol.
If you are about to create your PrestaShop site, it would be better to start with HTTPS. But in the opposite case, it is quite possible to make the migration. However, it is important to remember that this is an operation that needs to be carried out correctly at the risk of losing sensitive data from your site.
Contact your web hosting provider or a domain specialist for assistance.
4.7. Add a sitemap or XML sitemap
Before hoping to win the top positions in search engines, a website must first be visited by indexing robots. Despite all the SEO efforts you may have provided, if your site is not crawled by these robots, it will never appear in the search results. The benefit of adding an XML sitemap to your site is that it helps search engines better understand the site structure for faster and easier crawling.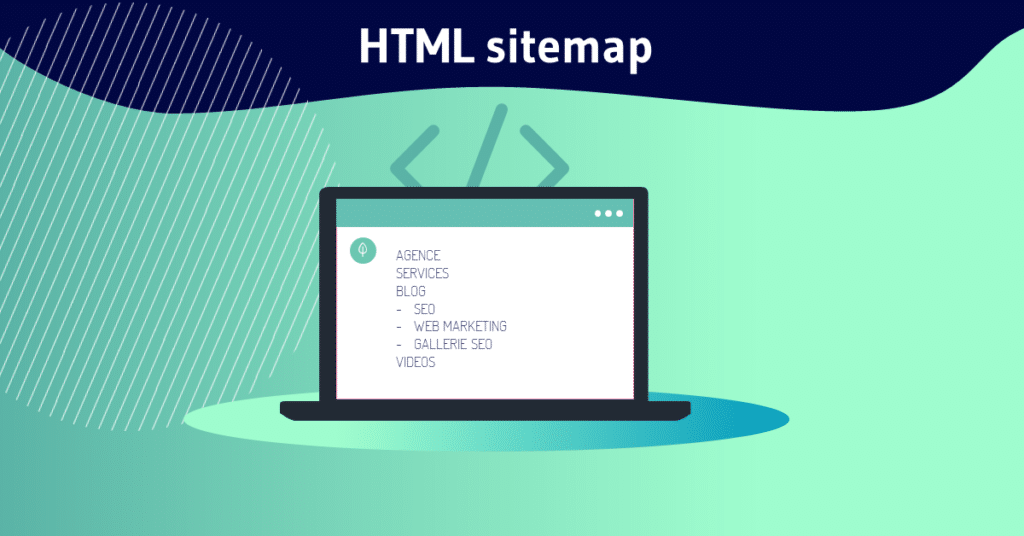 Technically, a site does not improve your site's ranking on search engines. It just serves to help them understand the architecture of your site to better index it.
On e-commerce sites, the sitemap serves particularly as a benchmark for crawlers to easily identify the location of your products, product categories, landing pages, images, etc. PrestaShop already includes a sitemap by default in the footer of all these sites.
A sitemap file can contain up to 50,000 URLs for a maximum size of 10 MB. But if you have a large quantity of products on your PrestaShop store and the sitemap file exceeds the 10 MB limit, you will then have to create several "sub-sitemaps" nested under a main sitemap.
4.8. Add a Robots.txt file to your PrestaShop site
The Robots.txt file is a file that allows you to tell search engines how you want your site to be crawled and indexed. Usually, search engine crawlers crawl and index all content on a website.
But for one reason or another, you might want to disallow search engines from showing certain parts or pages of your site. And it is precisely thanks to the robots.txt file that you can make such recommendations to search engines.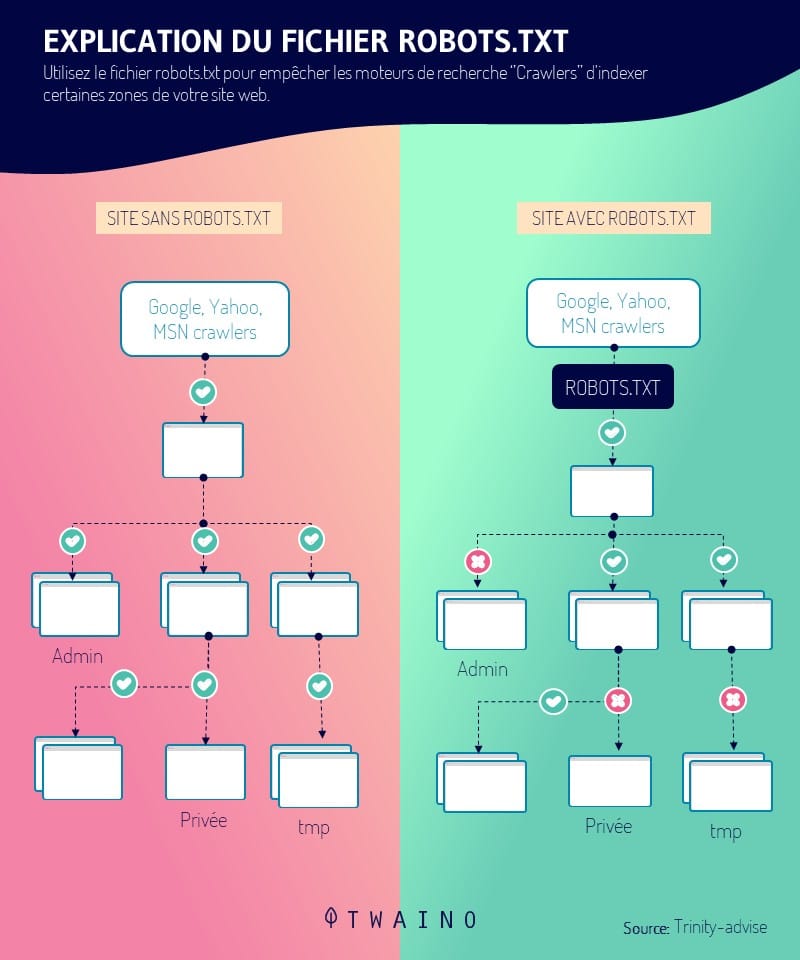 However, even if you don't have any restrictions, it is important to ensure that the Robot.txt file is correct and free of errors that could prevent an important page from being indexed.
By default, PrestaShop includes a robots.txt file generator on all its sites. It is located in the Tools » Generators section of the administration.
But it's important to note that the platform generator overwrites any existing robots.txt file in your site's root folder. So if you want to provide instructions in the robots.txt file, it would be better to wait and mention them directly in the file generated by PrestaShop.
The default robots.txt file generated by the platform looks like this:
User-agent: *
# Directories
Disallow: /classes/
Disallow: /config/
Disallow: /download/
Disallow: /mails/
Disallow: /modules/
Disallow: / translations/
Disallow: /tools/
Disallow: /lang-fr/
# Files
Disallow: /addresses.php
Disallow: /address.php
Disallow: /authentication.php
Disallow: /cart.php
Disallow: /discount.php
Disallow: /footer .php
Disallow: /get-file.php
Disallow: /header.php
Disallow: /history.php
Disallow: /identity.php
Disallow: /images.inc.php
Disallow: /init.php
Disallow: /my-account.php
Disallow: /order.php
Disallow: /order-opc.php
Disallow: /order-slip.php
Disallow: /order-detail.php
Disallow: /order-follow.php
Disallow: /order-return.php
Disallow: /order -confirmation.php
Disallow: /pagination.php
Disallow: /password.php
Disallow: /pdf-invoice.php
Disallow: /pdf-order-return.php
Disallow: /pdf-order-slip.php
Disallow: /product-sort .php
Disallow: /search.php
Disallow: /statistics.php
Disallow: /a ttachment.php
Disallow: /guest-tracking
Disallow: /*orderby=
Disallow: /*orderway=
Disallow: /*tag=
Disallow: /*id_currency=
Disallow: /*search_query=
Disallow: /*id_lang=
Disallow: /*back =
Disallow: /*utm_source=
Disallow: /*utm_medium=
Disallow: /*utm_campaign=
Disallow: /*n=
To properly configure this file and provide instructions, you can consult this documentation offered by the platform.
4.9. On-Page optimization techniques for your PrestaShop e-commerce site
Now, we will discuss On-Page optimization techniques, that is to say techniques that apply directly to your PrestaShop pages to their presentation and referencing on search engines.
On-Page Optimization is particularly important because it improves the appearance of your products in the eyes of Internet users and search engines, just like a shopkeeper would in a physical store.
Here are some On-Page optimization techniques to apply to your PrestaShop pages:
4.9.1. Propose titles at the right size and easily understandable for your pages
The title is one of the first weapons you have to attract the attention of Internet users. It must be well written and sufficiently catchy to encourage the Internet user to click in order to discover the content of the page in question.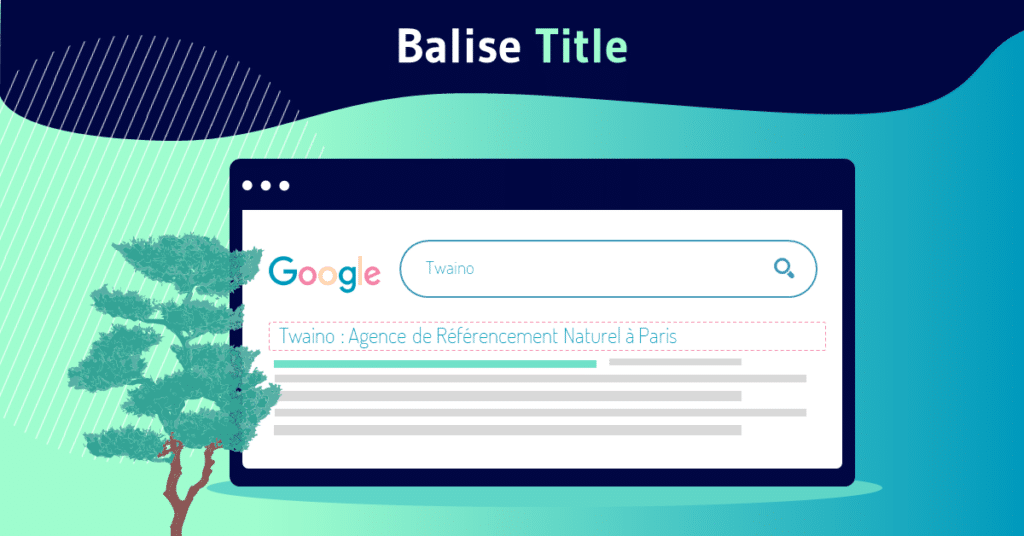 Even if you have quality products with superbly prepared product sheets, without a good page title, very few people will be able to discover them.
And in SEO, there are some very specific rules for successfully writing your page titles:
The recommended character limit for the length of your titles is 55 for best display on the SERPs. Beyond this limit, the title will be truncated and below 55 characters, the title is too short to be sufficiently impactful.
The title must contain at least the main keyword of the page. We agree that you cannot pretend to propose a title for a product sheet on "Dyson bladeless fan" for example and fail to mention the name of the product.
4.9.2. Write engaging meta descriptions
The meta description is the short excerpt displayed just below the title on search results pages. It reinforces in more words what was stated in the title, for a better understanding of the content of the page.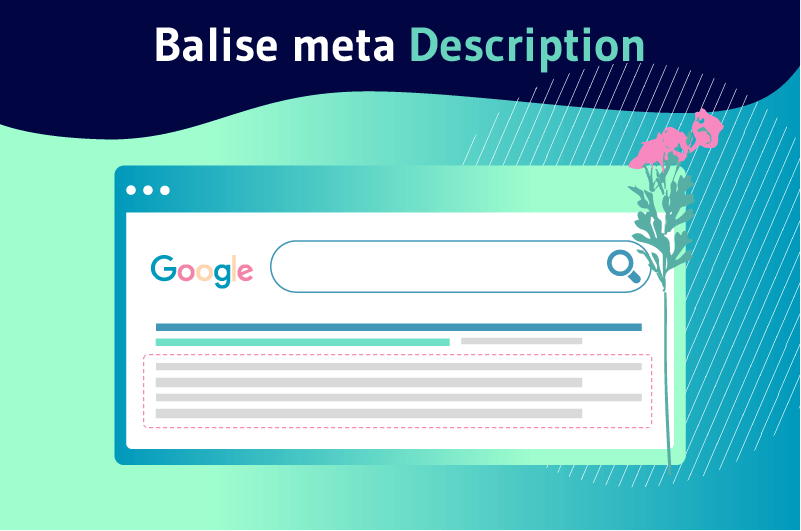 It needs to be this eye-catching before it can drive multiple clicks to your website.
It is recommended that the meta description also include the main keyword of the page with ideally some variant terms and expressions in order to cover the most keywords likely to be searched by Internet users. But all this without exceeding the 160 character limit for better display on the SERPs.
4.9.3. Provide easily readable URLs
The structure of URLs is important in SEO because it tells search engines the exact location of a resource on your site. When a page's URL is carefully crafted, it helps search engines better understand the content of the page to rank it better in search results.
But the fact is that PrestaShop automatically generates readable URLs stuffed with numbers and special characters. Although this does not prevent the localized resource from being accessed at the URL address, from an SEO perspective this structure is not highly recommended.
To take advantage of your URLs, it would be preferable to:
Offer easily readable and descriptive URLs;
To separate each word included in the URL by dashes and not by other special characters;
To be as succinct as possible to be easily memorable;
Insert the main targeted keyword on the page.
To apply these rules to the URL structure of your PrestaShop pages, you can install modules such as PrestaShop Pretty URLs for SEO friendly URLs. The module will allow you to remove automatic IDs and numbers from your URLs.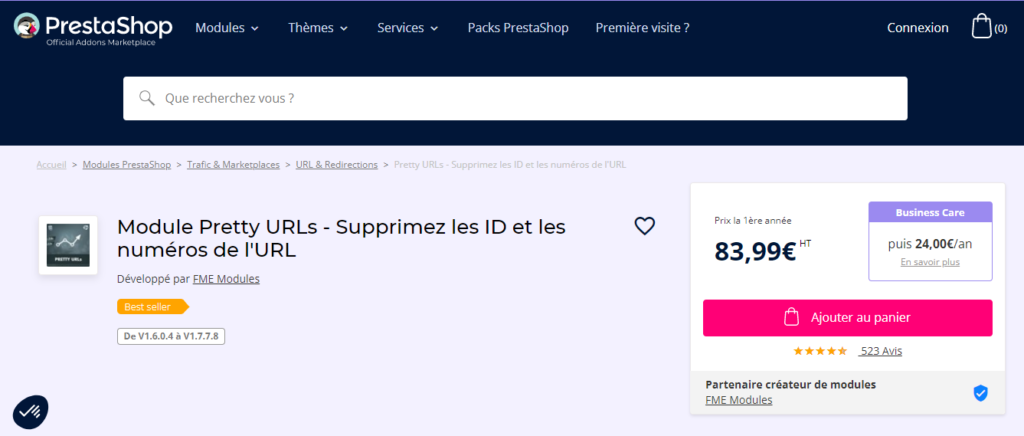 Source : Addons.PrestaShop
You can also hire a developer to modify the structure of your URLs from the code of your PrestaShop site.
4.9.4. Adding an Alt tag to your images
Alt tags are very important from an SEO point of view because they are a ranking factor on search engines.
The fact is that search engine algorithms have not yet acquired this ability to interpret the content of an image as a human would. It is thanks to the title that you enter in the title tag that they will be able to understand the context of your images and better rank them in the results as soon as a user launches a search.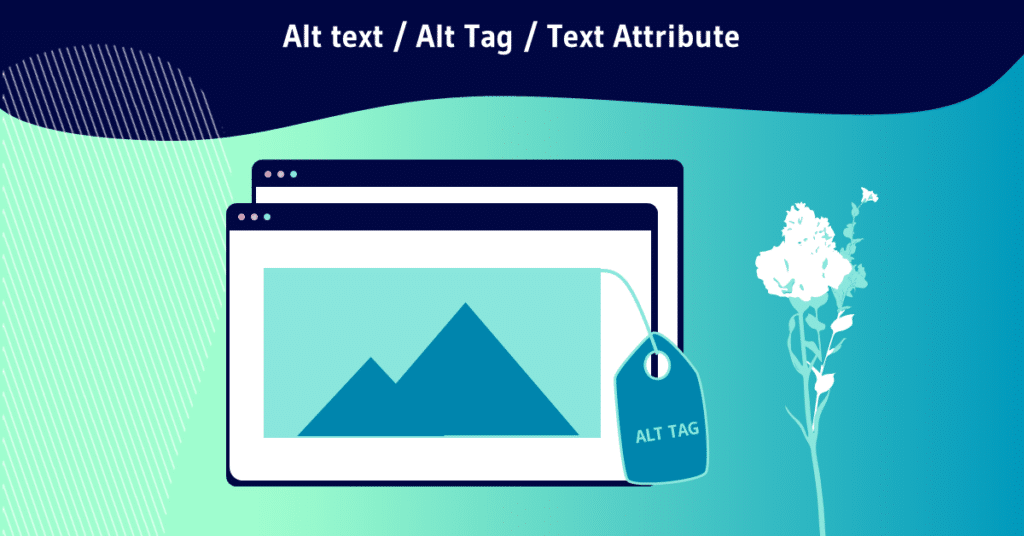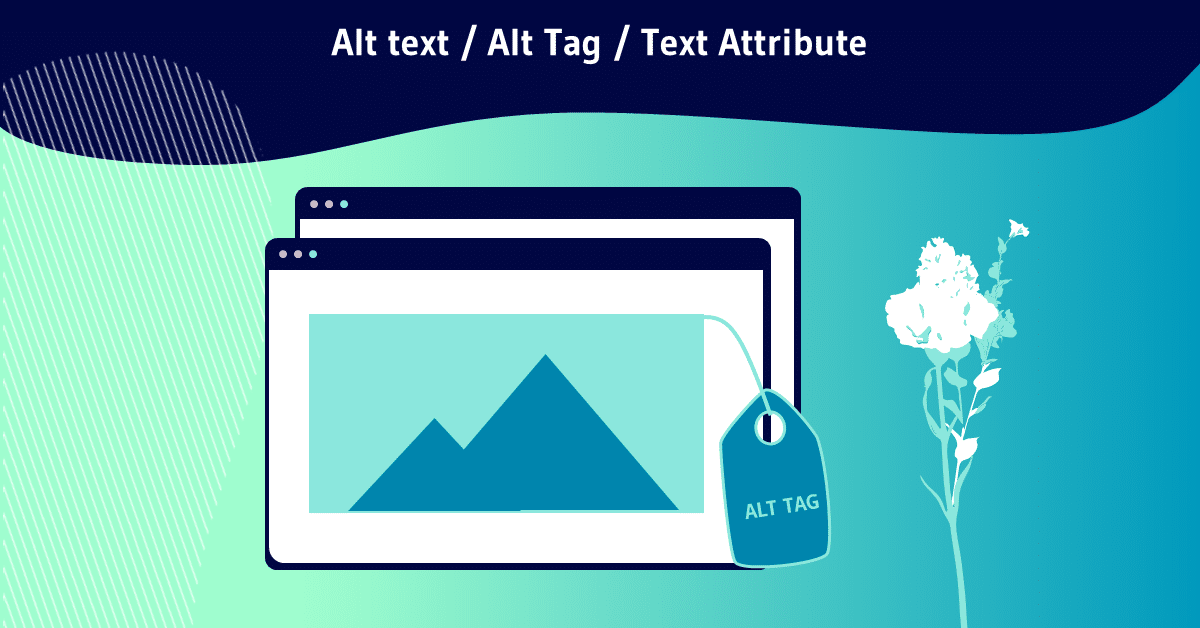 By defining an alt tag for your images, you therefore increase your chances of seeing the images of your site at the top of the Google Images results. This represents a good visibility opportunity that can generate more traffic and potentially more sales for your PrestaShop store.
In addition, the alt tag improves accessibility by informing the context of the image to Internet users who are unable to see it. It may be a display problem on the browser side or a visually impaired user.
To facilitate the referencing of your images on search engines, it is recommended to be succinct by proposing the alternative text and to insert the main keyword there.
If you have a large amount of images on your PrestaShop store, adding the alt texts can be endless, but there are PrestaShop Alt Image Tag that can automate the process.
4.9.5. Write quality
content Quality content remains the basis of a good SEO strategy. When you visit a physical store, the seller may take minutes trying to convince you to buy their product.
On your PrestaShop online store, it remains a bit complicated since you only have a period of time to present your product and convince the Internet user to put it in the basket.
That's why you need to be strategic and present a strong sales pitch in your listing descriptions.
For this, here are some tips that you can apply to optimize the description of your PrestaShop product sheets:
Try to insert the targeted keywords at the beginning of your description or at least in the first paragraph;
For a complete and quite impactful description, submit a text of at least 300 words;
Do not be too technical in presenting the characteristics of your products for fear that some Internet users will not understand you. Instead of simply putting "backlit keyboard", it would be more interesting for example to complete "… to work easily even in the dark";
Insert internal and external links in your content to encourage the user to extend his session and discover the extent of your products or offers;
Offer simple, succinct and easily understandable sentences;
Use high-quality images of your products and ideally from all angles to allow viewers to take in all the details. If you have videos of your products or infographics, it would also be interesting to add them to your product sheet. Also try to provide photos of your products in use. A sofa on a white background would be less convincing than a sofa installed in a living room, for example.
The list of On-Page SEO strategies can be quite long, but the one given to you in this content should help you actually rank your pages on search engine pages.
4.10. Improve your backlinks profile by earning more links rather than creating them
To have a good backlinks profile, many people rush to point links to other sites. But the thing is, for the best result, the work should go both ways, you need to earn backlinks too.
And the best way to earn backlinks is to create content of sufficient quality so that other authority sites in your niche can appreciate it and mention your brand name by redirecting a link to your site.
Creating quality content is therefore the best way to "please" other sites to the point that they mention your products and services in their own content.
4.11. Keep an eye on the strategies of the competition
It would probably be difficult to excel in an industry without being aware of the best in the industry. This is why it is important to also do a competitive analysis to enrich your current referral strategy.
By keeping an eye on the winning techniques of other online stores in your niche, you can better improve those applied on your PrestaShop site to be a more competitive brand in the market.
But it will not only be a question of inspiring you with the strategies of the competition, the competitive analysis will also be an opportunity to learn from their mistakes.
By identifying the optimization techniques that have not been very successful or have completely impacted the SEO of competing sites, you can then avoid falling into the same errors.
For this, there are several competitive analysis tools that you can use such as:
The Google search engine to find your top-ranked competitors;
Ranxplorer for keyword research;
SEOQuantum to create more qualitative content than that of the competition;
Moz SEO to identify links from your referring sites;
Majestic to know the notoriety of a site on the web.
4.12. Properly manage products out of stock
When you sell all the stock of a product, avoid removing the page from your site, this will return a 404 error for Internet users who have kept the URL address of the product page.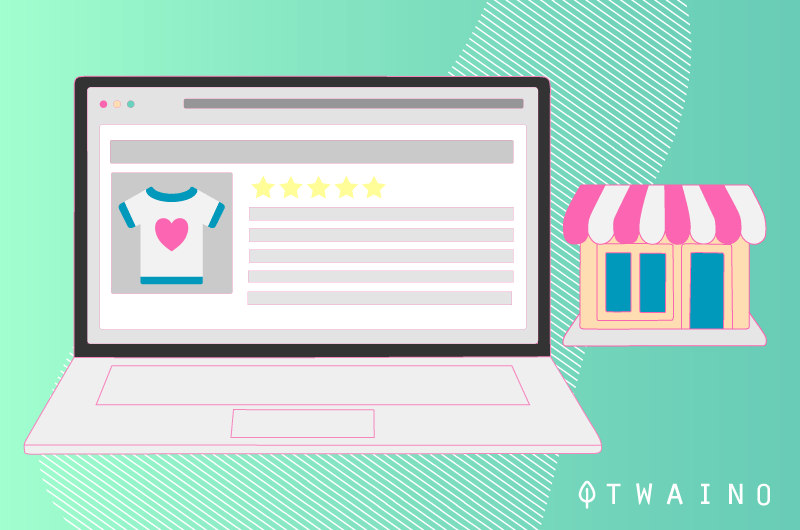 To help you, here are some tips you can follow:
Reset the product storage counter to zero;
Set up a 302 to a similar product if it is a temporary out of stock;
Set up a 301 to a similar product if it is definitely out of stock.
To optimize the process and save time, you can use the PrestaShop SEO module 404, 301 deleted/disabled products and categories.
4.12. Create a blog for the publication of attractive content
Blogs are a great way to promote a brand on the Net and generate new visitors.
But typically, when we talk about blogs, the majority think more of influencers or websites specializing in information sharing. The truth is, blogging is for everyone, including of course e-commerce sites.
This is why it is also recommended to create a "blog" section on your PrestaShop site and publish attractive content there. Let's say you have targeted the keyword "strap" on one of your product sheets.
By doing a little research on Google, we can notice that there is a slew of content that relates to "braces". The probability that your only product sheet manages to stand out from the crowd to win the first places is rather low, although it is well optimized.
To maximize your chances, you can then create a large blog post about "braces".
On PrestaShop, blog management is quite easy thanks to the Responsive Professional Blog module that you can install and use.
4.12. To avoid for a better referencing of your Prestashop site
In order not to ruin all the efforts you have made so far, it is important to keep certain bad habits in view, namely:
Avoid pointing backlinks or receiving them from sites that are unrelated to your industry;
Control the density of targeted keywords to avoid being penalized by the search engine for over-optimization;
Not publishing good quality content on your PrestaShop site;
Avoid Negative SEO.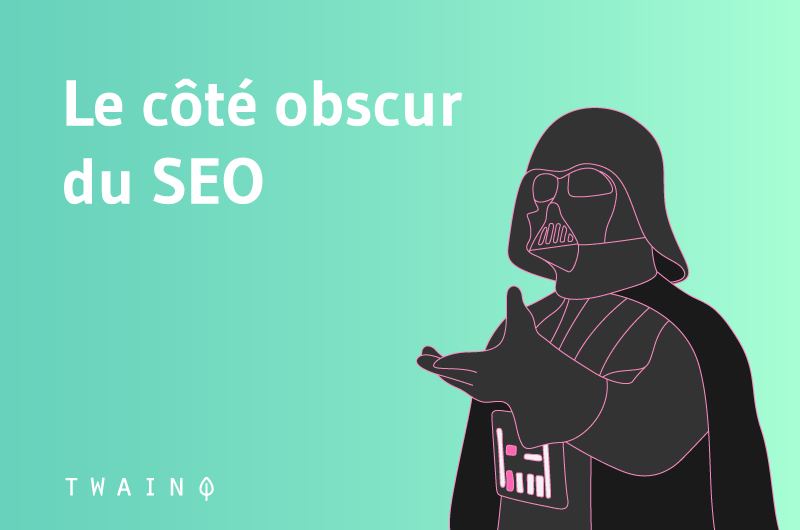 Do not point too many backlinks to your PrestaShop homepage.
4.13. Evaluate the success of your optimization techniques
Finally, it is important to measure your site's metrics in order to assess the effectiveness of your SEO strategy.
Are your SEO efforts generating more sales for your site? If so, you can keep the strategy or improve it.
In the event that you have not achieved the expected results, it will then be necessary to readjust the techniques used to obtain better results.
To have reliable data on the SEO performance of your PrestaShop site, you can:
Associate a Google analytics account with your PrestaShop site;
And register on the Google Search Console.
Conclusion
Overall, PrestaShop offers all the fundamentals for successful SEO of your online store. By following the advice and recommendations that have been presented in this guide, your PrestaShop site should have no difficulty in being indexed by search engines and obtaining a good ranking on the SERPs.
In addition, with PrestaShop you benefit from the assistance of a customer service and an active community of programmers who can help you if necessary.
PrestaShop developers and designers also work to offer a wide range of modules and themes that you can install on your site according to your needs. However, these modules should be used sparingly so as not to clutter your site and impact the loading speed of your pages, which is a decisive factor in e-commerce.
I hope you liked this content and that it was useful for you to improve all the SEO aspects of your PrestaShop site. If you have any questions or opinions to share, feel free to put them in the comments.
Thank you and see you soon!