A vertical search engine is said to be "vertical" when it is specialized mainly in the search for a specific type of content . Unlike a generalist search engine, a vertical search engine can therefore provide results exclusively on video content, images or even job offers or sales ads

When we talk to many people about search engines, the first idea that comes to mind is nothing other than the giant Google. And this is understandable because no matter what you search for on Google, the search engine almost always returns the answer

To a certain extent, it's good that Google deals with a bit of everything, but sometimes you can feel inundated by all its results to the point of wanting something specific, more refined

And that's where vertical search engines can be useful. These search engines are specialized in a niche or a theme, which can be useful for people in the field

In this article, I propose a clear definition of vertical search engines, their usefulness and optimization techniques to be well positioned.


Chapter 1: Vertical Search Engine – What is it?
In this first chapter, let's discover concretely what is a vertical search engine

1.1. vertical search engine: what is it?
Unlike general search engines like Yahoo or Google, which search the entire Web for content, vertical search engines only search specific sectors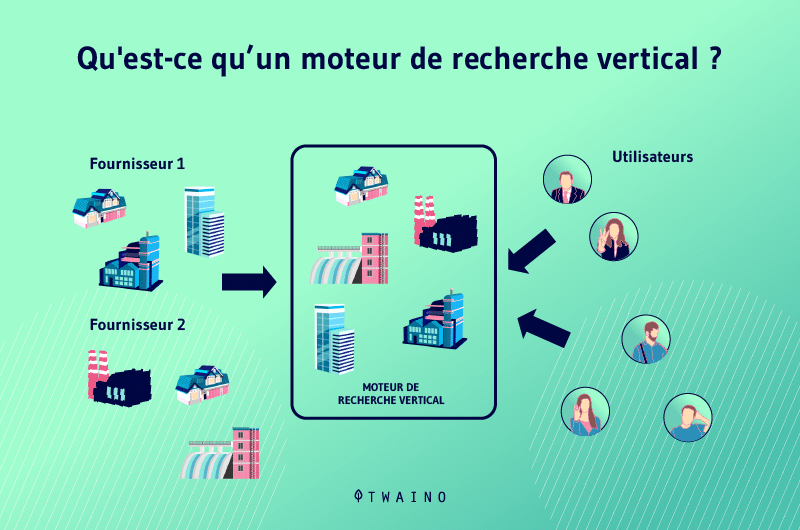 The vertical search industry is similar to the magazine and cable TV industries in its ever-increasing specificity. While general search engines often return the most information, vertical search engines return the most relevant information.

Examples of vertical search solutions provided by the major search engines are image, video, news and blog searches.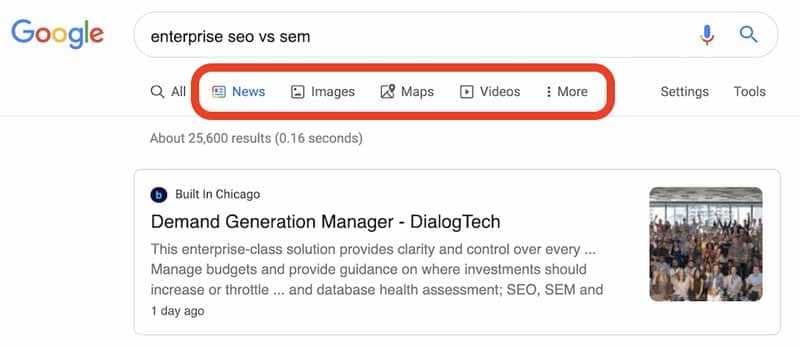 Source terakeet
1.2. what is the impact of vertical search engines on the query landscape?
Google has 62,6% of all searches in the United States. At the same time, Google Images has 22,6 % of the search market in the country. This indicates that a large number of users are looking for image-based content.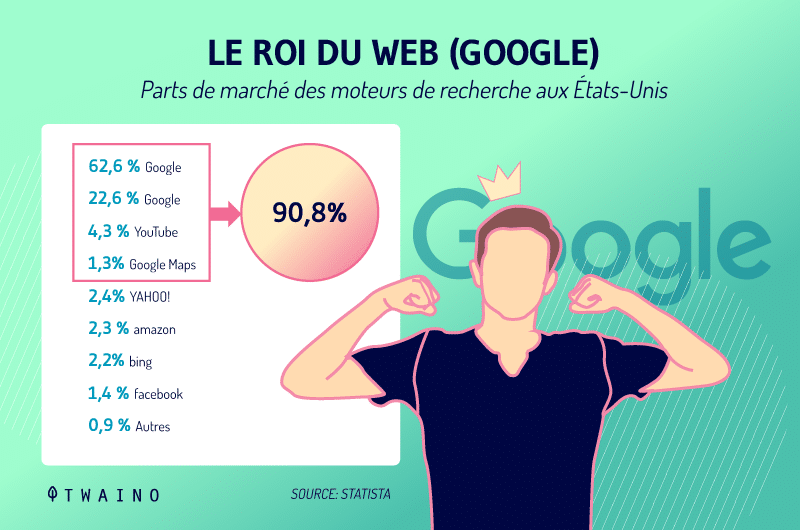 Some vertical search engines that are on the rise in terms of search engine market share include:
YouTube (video-based content);

Amazon (product-based content);

Facebook (social media-based content);

Etc.
If you're a retailer, you can't ignore the inherently commercial nature of searches on Amazon. Getting your products on the first page of Amazon search results could mean a huge increase in sales
Like most search engines, Amazon's priority is to offer the most relevant and credible products in the search results. Optimizing your Amazon listings for visibility and relevance will ultimately help you gain more conversions.
Pinterestpinterest, a visual platform, has become a discovery engine. In fact, users are often open to new ideas when they browse this image-based vertical search engine
Marketers who take visual content from their websites and add it to their Pinterest profiles reap the benefits by reaching a wider online audience.
While the mechanics that drive these vertical search engines are different, the underlying purpose of using them is the same
If you take the time to understand your audience, create the right content, and share it on the appropriate vertical search engine, you will greatly improve your SEO strategy.
1.3. Vertical Search and SEO
Today's search engines are continually improving. A few years ago, vertical search was the best choice for specific searches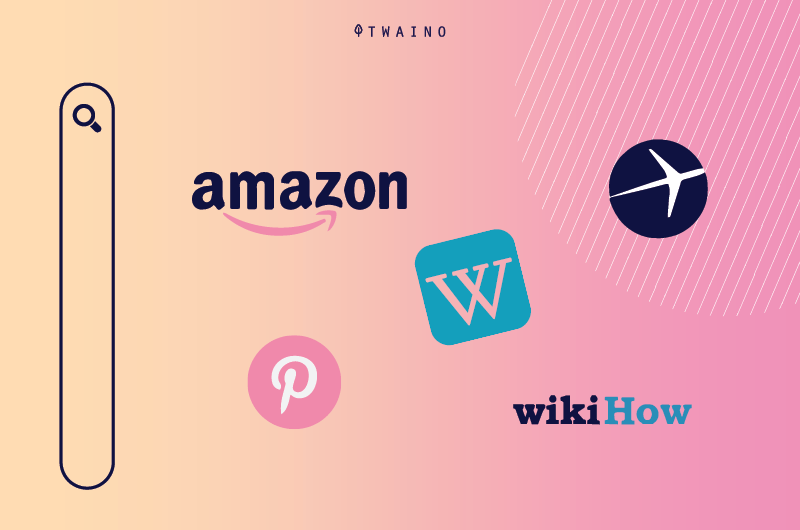 Due to the constant adaptation of algorithms, search engines such as Google can use the search query to determine whether search results from special indexes should also be generated.
Clear examples are the integration of images, shopping results or flight times into organic SERPs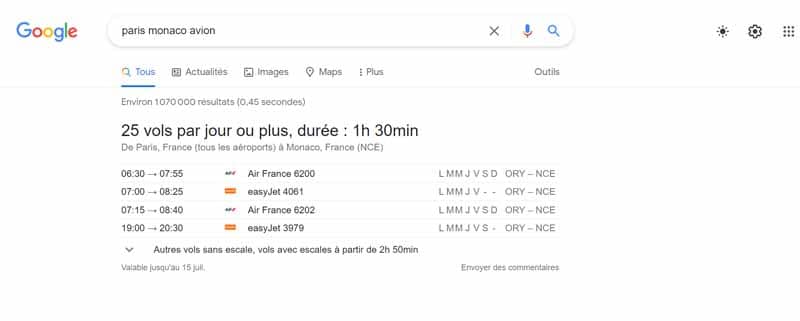 For this reason, the task of SEOs is becoming more and more complex, as a website must be optimized not only for the organic index, but also for images, news, shopping results, etc.
It can be argued that the better a website's content is presented, the more likely it is to be listed in a vertical search. As a result, elements such as high quality content and up-to-date or current data are some of the most important factors for long-term vertical search success.
The trend and market power of providers such as Google suggest that the search engine is becoming more and more accurate and that traditional vertical searches are increasingly integrated into the organic search results. The pressure on providers with special search engines will increase at the same time
In recent years, Google alone has integrated the databases of several companies into its search engine functions. In very specific sub-sectors, companies still seem to be able to assert advantages over the search engine market leaders.
1.4. Vertical search engines and horizontal search engines
When searching in Google, Bing or Yahoo, you are using a horizontal search engine (also called general search). This is because they return results on all the content on the Internet. For example, if you search for "Twaino", Google will show you everything it has on the subject.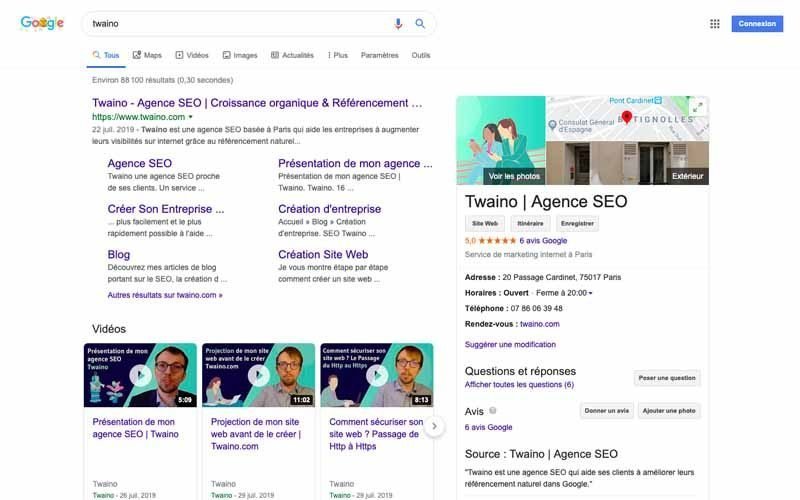 In an effort to provide the best possible search experience for the user, Google itself hosts a robust network of vertical search engines. Most of these build on the basic search functions of the universal engine, but are then filtered through the prism of different content needs.
For the previous example, when you click on one of Google's other vertical search engines, such as Google images, you will see that Google will only return images for "Twaino".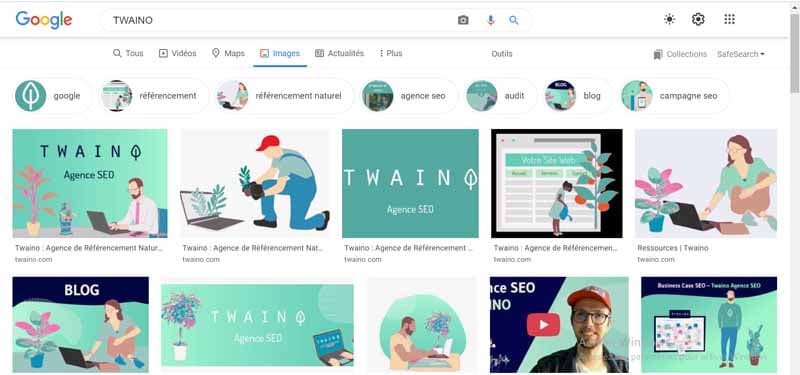 Here are several other examples of the major vertical search engines you can find on Google:
Shopping;

News;

Images;

Videos;

Finance;

Patents ;

Etc.
Any of these specialized search engines can offer you a less competitive and more specific window of opportunity than the main results
However, web pages that are struggling to rank on Google web can't simply turn to a Google vertical search engine and dominate there instead. But if you are already performing well on Google web and want to maximize your chances, optimizing for the most segmented search engines will take you to the next level.
1.5. Vertical search technology on social media
Every major social media platform has its own internal search engine to deliver the platform experience its users are looking for. Some, like Facebook, are primarily designed to help people find other users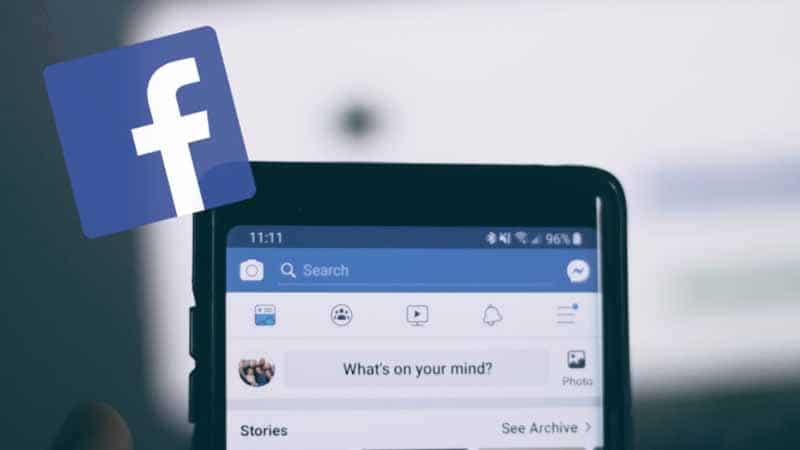 Source infodaffairs
Others, like Pinterest or Houzz, are driven by specific segments (or types) of content. Opportunities abound in the latter category, with YouTube being the king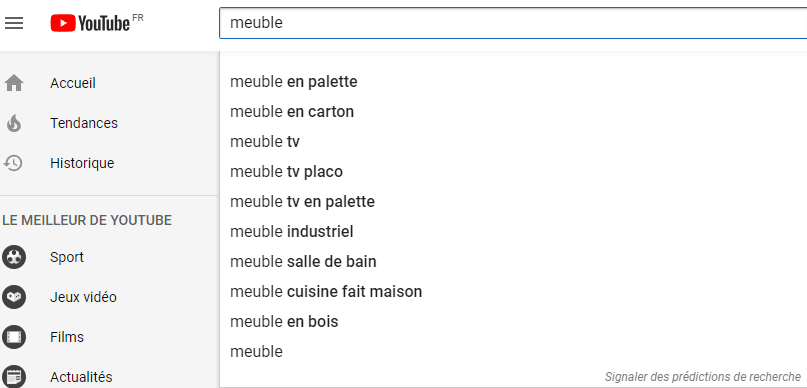 Source trustedshops
It is also owned by Google. However, we didn't add it to the list of Google verticals above because unlike the others, it uses a sophisticated internal search engine specifically designed for YouTube.
It's so independent of Google search, that it has another vertical search engine to help users find video content on the Web.
Chapter 2: Examples of vertical search engines
There are a number of other vertical search sites that might be appropriate for your business depending on your specific industry
These include:
2.1. E-commerce product search engines
These are search engines that are integrated with a commerce platform such as those deployed by Amazon, Alibaba, Ebay and Etsy.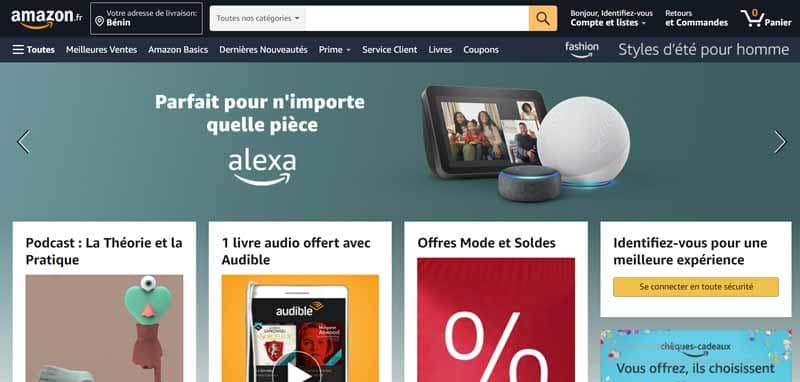 Amazon is undoubtedly one of the best online shopping platforms. You can find any type of product there and buy it with just a few clicks. The company sells directly or acts as an intermediary between suppliers and its many customers
Due to the large number of products it sells, Amazon has its own search engine that makes it easy for customers to find products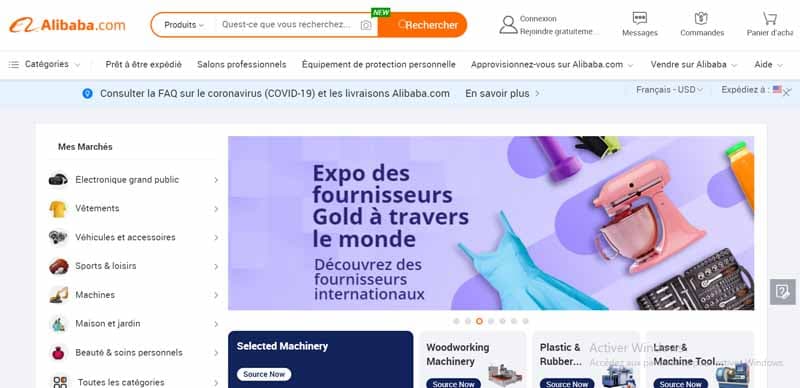 Like Amazon, Alibaba is also a company that deals in various products online. It also has a specialized search engine to make it easier for customers to find products.

Ebay is also a worldwide reference in the online sales sector. This American company has many customers and its website is very popular for online product searches.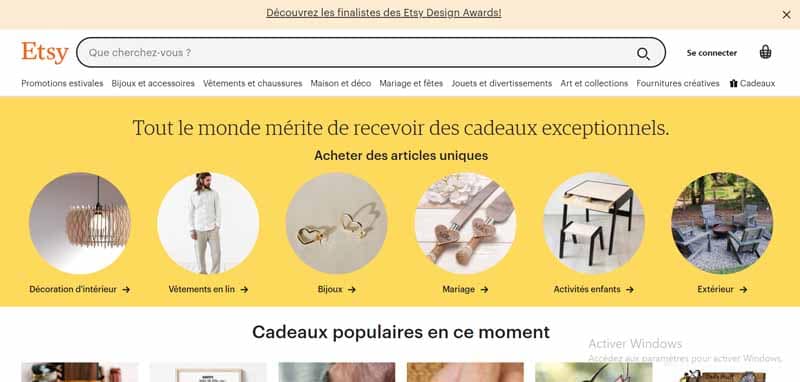 Etsy is a unique marketplace for handmade and vintage items and creative supplies. It is also a very popular eCommerce site where many people search for items every day.
It should be noted that apart from these platforms above, there areother websites specialized in online sales.
2.2. Comparison engines
These search engines allow people to compare options seamlessly. In addition to Google Shopping, sites like Pricegrabber and Shopzilla are popular options.
This is primarily an online shopping site developed by Google. However, it also allows you to compare the prices of different products on the web


PriceGrabber is a price comparison engine founded in 1999 by Kamran Pourzanjani and Tamim Mourad. Since its inception, PriceGrabber has continued to expand and grow, and in 2005 was acquired by Experian, one of the top three providers of consumer and business credit information
PriceGrabber has always been an innovator in its field and offers free comparison apps for iPhone, iPad and Android. PriceGrabber also allows merchants without a website to list products through their Storefront program.
2.3. Travel search engines
These are search engines that help Internet users find and compare airline tickets, rental cars and hotels that have a proven track record in the travel industry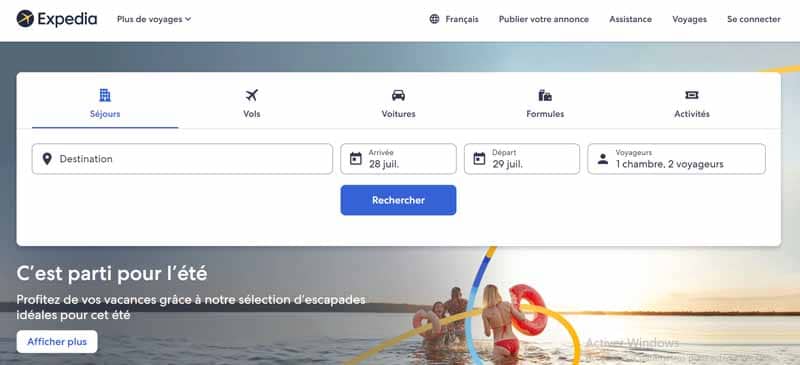 Expedia's sites and apps give travelers the tools to browse and book everything from hotels and flights to rental cars, vacation rentals and local activities while on the go and access the latest travel information and alerts in a radically simple, efficient way depending on the device they are using at the time.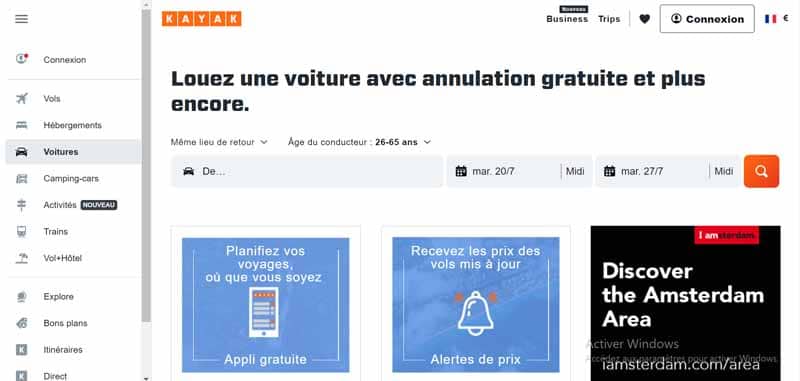 KAYAK is a travel search engine. It scours the entire web to find your options on flights, hotels and rental cars. It's all about giving you (traveler) the information you need so you can choose the option that's right for you.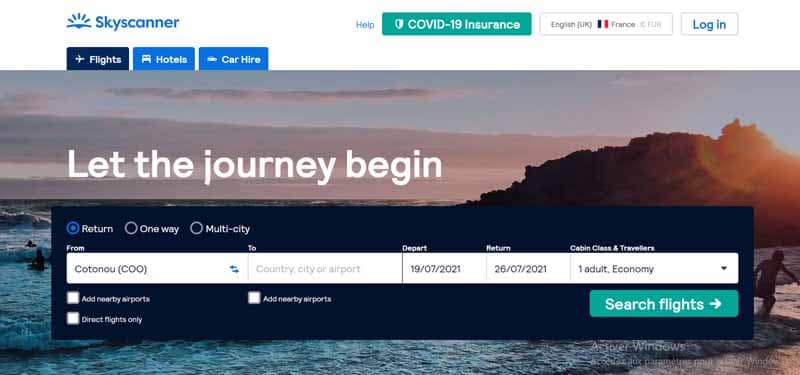 Skyscanner is a search engine that allows users to find flight, hotel and car rental comparisons. The service is free for users and directs you to the airline, hotel, car rental or travel agency to complete the booking process.
Apart from these, one can also use Orbitz, Priceline and Travelocity which are popular options.
2.4. Real estate rental engines
These engines allow you to make reservations for various rentals on a casual basis.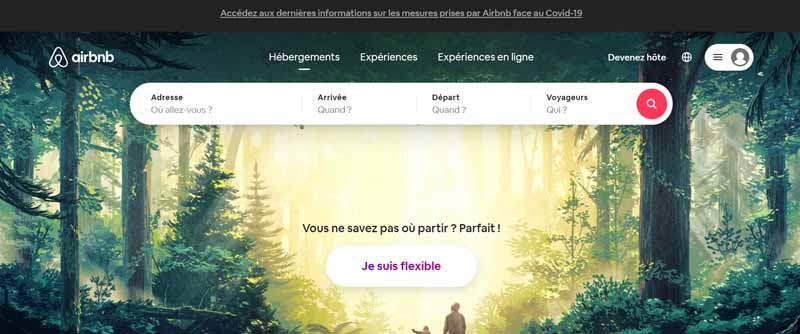 Airbnb is a service that allows homeowners to rent out their spaces to travelers looking for accommodations. Travelers can rent a space to be shared by multiple people, a shared space with private rooms, or the entire property for themselves.
Airbnb was started in 2008 by Brian Chesky and Joe Gebbia, two industrial designers who recently moved to San Francisco. Over time, it has become one of the pioneers in the real estate rental business between individuals.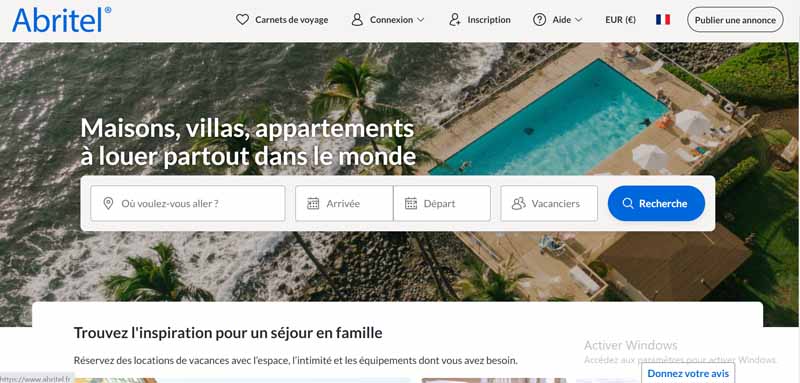 HomeAway.com is a vacation rental listing platform that was launched in June 2006 and is currently headquartered in Austin, Texas. HomeAway offers over 1.2 million paid vacation rental listings in 190 countries. In late 2015, the HomeAway brands were acquired by Expedia Group for $3.9 billion.
On HomeAway, vacation rental owners/managers list a wide selection of vacation properties and offer travelers many reasons to choose this type of accommodation over traditional hotel stays
The advertised benefits include more space and privacy. In addition, they have the added benefit of generally being a more economical option for people than hotels
HomeAway also makes it easy for vacation rental owners and property managers to advertise properties and manage reservations online
It should be noted that there are also real estate search engines such as Trulia and Zillow.
2.5. Job search engines
With these search engines, many people are able to apply for different job offers according to their profile and the available offers.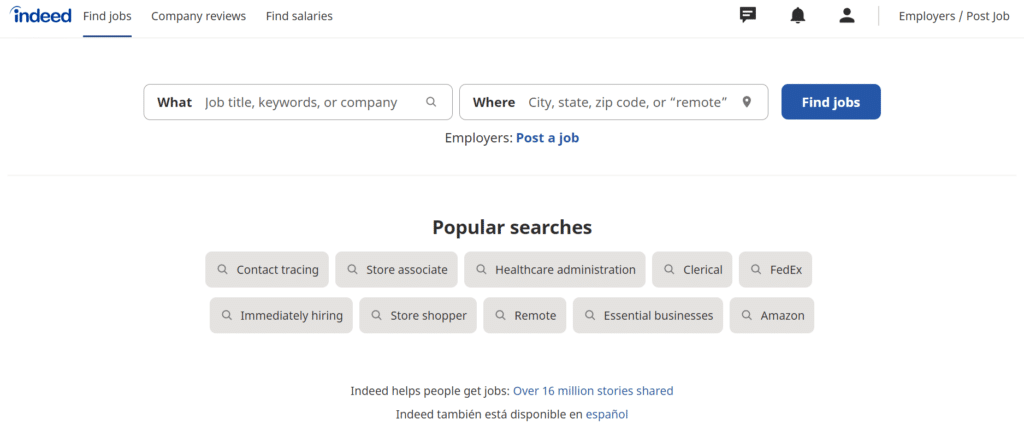 As the leading pay-for-performance recruitment advertising network, Indeed directs millions of targeted candidates to jobs in all fields and is the most profitable source of candidates for thousands of companies.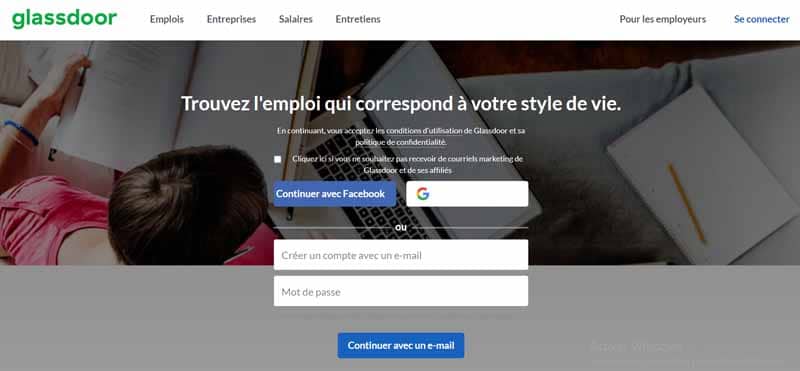 Glassdoor is an online job board and employer review website. Since partnering with Indeed, it no longer offers employers the ability to post jobs directly on the site, but directs users to Indeed, where paid jobs are posted on both Glassdoor and Indeed.
Alternatively, you can also use Google "[your vertical search engine]" to find industry-specific search engines.
2.6. The importance of vertical search engines
Vertical search engines were initiated to meet the needs of Internet users to access more specific and comparative results than those of Google which are sometimes too universal
Vertical search allows Internet users to access specific results and find what they are looking for more quickly
Since then, it must be said that Internet users have found these vertical engines useful and the number of users is constantly increasing. This can be an additional source of traffic for your business
Moreover, each vertical search platform has its own SEO criteria and many companies do not yet have a marketing strategy truly dedicated to vertical engines
This is a less competitive avenue that you can easily win and get good positions on these engines. You can then expand your brand's visibility on other search platforms than Google
The other advantage with vertical search engines is mainly the high conversion rate that you can enjoy because most users here are ranked at the bottom of the sales funnel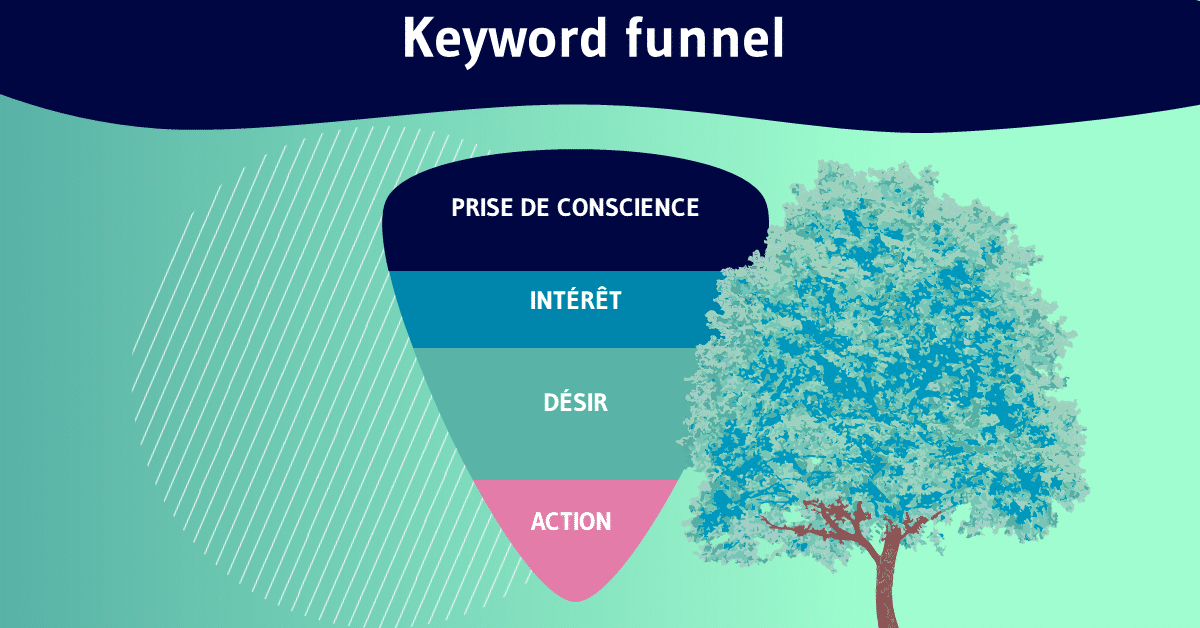 Notice that a user who searches for "mattifying lotion" on Amazon is much more likely to make a purchase than a user who performs the same search for Google.
And this is where vertical search engine optimization is more interesting because it allows you to attract users who are really in need of your products and are just looking for a good sales pitch to make the purchase
Chapter 4: Best Practices for Running a Successful Vertical Search Engine Campaign
To run a successful campaign on a vertical search engine, you need to adopt some specific practices.
4.1. Choose a vertical search engine relevant to your niche
For each industry, there are probably dozens of vertical search engines you could be listed on
If you sell retail products, there's Amazon, eBay, NexTag and PriceGrabber

Real estate companies have Craigslist, Trulia and Zillow

Restaurants have Yelp and OpenTable;

Law firms have FindLaw and LexisNexis

Doctors have WebMD

Hotels and accommodations have Hotels.com and Expedia

Etc
The first step to optimizing vertical search is to understand which search engines provide results for queries related to your company's business areas
A good starting point is to Google your company name or your competitors' names, which will help you see where you are already listed
4.2) Evaluate the traffic that the vertical search engine receives
Some vertical search engines, like Amazon and eBay, generate huge amounts of traffic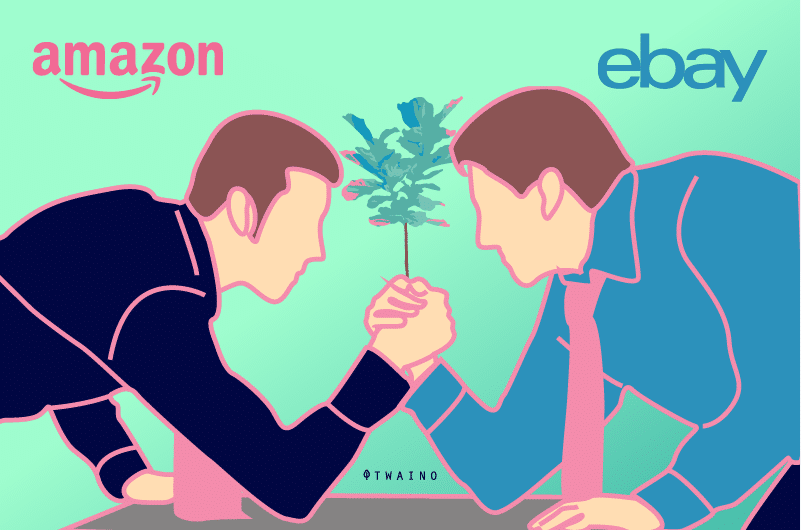 Other specialized search engines may generate targeted niche traffic. Either one can represent a potential optimization opportunity. So you need to devise a system to decide which vertical search engines offer much more opportunity for your business.
For some search engines, you can use standard search engine optimization tools, such as keywords. In other cases, you'll need to create specialized SEO strategies for vertical search engines to ensure your company's image is consistent
4.3. Provide content tailored to the chosen search engine
Each vertical search engine has its own optimization criteria. It is true that Kayak and Expedia automatically generate their search results, but others really require a real optimization effort
On Amazon for example, in addition to providing images and a description, you should also provide the following elements to give your product a better chance to rank easily on the search engine
An optimized product title;

Videos illustrating the product in a context of use

Photos taken from all angles to allow the user to integrate all the details of the product

Use bulleted lists in your description

Propose a FAQ

Etc.
With Pinterest on the other hand, the content that has a better chance of being well referenced might be an infographic for example
On Youtube, a well-presented webinar about your products or services would be a hit. Clearly, what works for this vertical engine will not necessarily work for another engine
So produce content that is really adapted to the chosen search engine
4.3. Optimize your content according to your buyer persona
Understanding the type of traffic the search engine will direct to your business allows you to optimize your product listing to reach that particular customer. Develop a buyer persona and write your content for that person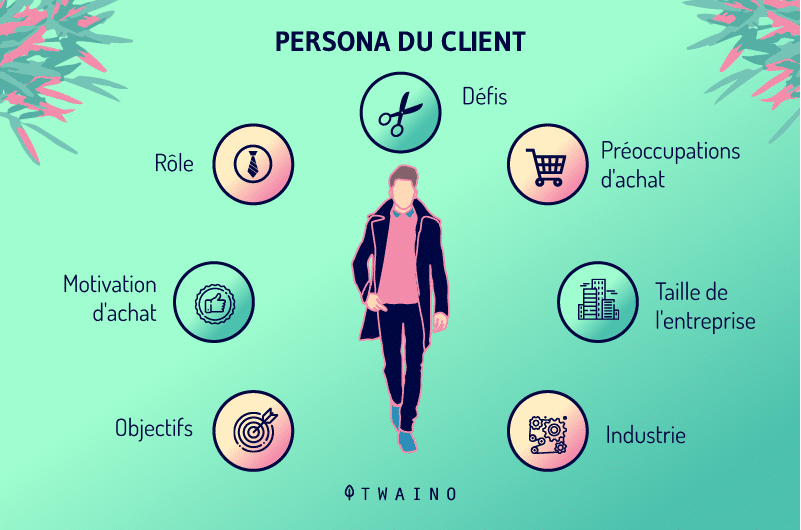 Avoid generalized optimization and instead target a specific niche. You must create a specialized optimization process for each search engine vertical
4.4. consider paid placement on targeted vertical search
In many cases, vertical search engines that are not product-specific allow businesses to place ads for products or services in the result lists
Using vertical paid search often generates higher returns on investment than horizontal paid search on platforms like Google AdWords due to the highly targeted nature of the traffic that views the ads
You generally can't buy vertical search advertising through a major advertising provider like AdWords unless the sites you need to advertise on use Adsense
Chapter 4: Why advertise with vertical search engines?
The specificity and industry expertise that characterize vertical search engines also creates a fruitful opportunity for advertisers. Users searching vertical search engines are generally closer to purchasing or looking for specific information
In other words, if users have gone as far as a vertical search, they have essentially classified themselves as interested consumers. Once a target demographic for a product or service is identified, chances are there is a vertical search engine that caters to these ideal prospects. Here are some reasons why you should advertise there.
4.1) Get more leads without spending too much money
When it comes to investing in marketing, return on investment is an issue that all web entrepreneurs worry about. It is increasingly difficult to find a return on investment with often expensive marketing campaigns where it is easier to get lost in the crowd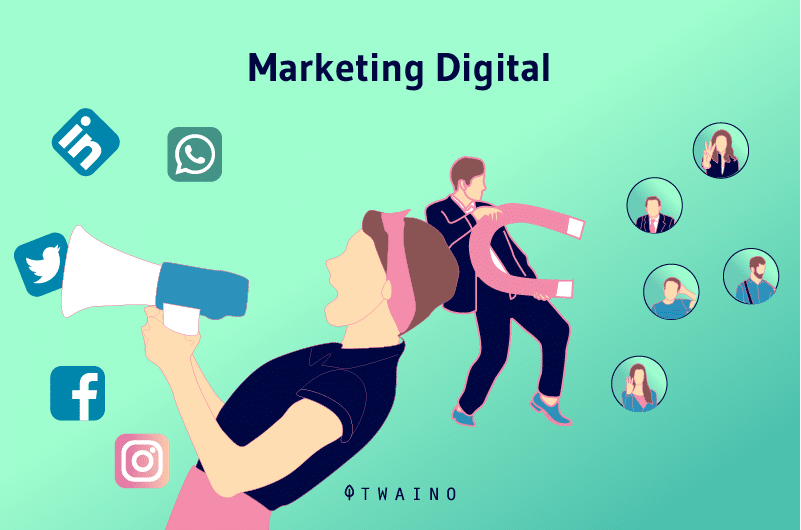 The advantage with vertical search engines, however, is that they remain small enough to offer competitive rates while creating the exposure B2B companies need to attract potential customers
Plus, people who search vertically are generally closer to buying, which helps you spend less money and sell more
An ad on a vertical search engine will cost you a few dollars depending on your goals. Knowing that you are targeting the audience that is ready to buy and that your product is designed for, the return on investment will be significant.
4.2. Get more visibility
Some vertical search engines are designed and managed by large publishing houses, trade associations or media conglomerates. Thus, by registering in a vertical, companies can gain exposure in various other online shopping guides, publications and business affiliates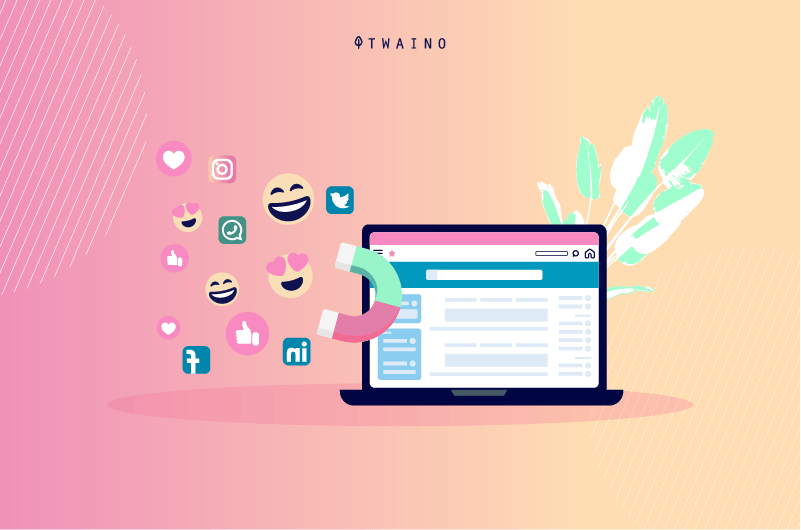 By pushing a comprehensive online advertising campaign for your business, vertical search engines increase the likelihood that potential customers will find them, their site and your products.
4.3. Have multiple options
Vertical search engines often offer more advertising options than horizontal search engines. their larger counterparts. With a variety of options, including pay-per-click (PPC) or affordable packages, they let advertisers choose the online model that will best serve their business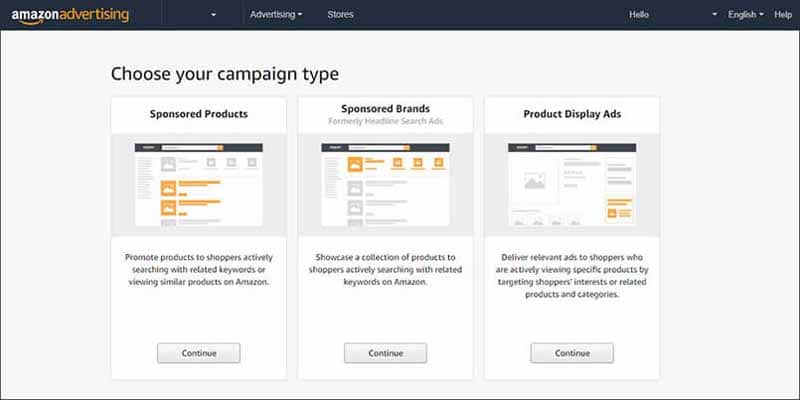 Source effectivespend
Self-serve ad models like PPC advertising allow businesses to
Control their daily budget;

Decide and manage keywords;

Pay only when an ad is successful (i.e. when someone clicks on your ad)
VSEs also offer a variety of advertising options such as:
Banner ads

Email blasts

Sponsored placements;

Etc.
4.4. Get more support
As vertical search engines become more savvy online advertising providers, they become better competitors. Many offer analytics tools comparable to general search engines that can help businesses convert leads into sales
They will also provide advertisers with regular reports on:
Site traffic;

Clicks;

Registered users;

And more
Vertical search engines also offer practical help to their advertisers, providing customer support and help centers to guide you through the online advertising process
It's a confusing world in online marketing, and having someone to guide you at the beginning can build your confidence (and your advertising success) later.
4.5. Do better targeting
With vertical search engines, businesses can reach a very specific audience that doesn't have the time or inclination to fish for information on generalist search engines
They've been casting their nets too wide for too long, pulling in some of what they need, but also a lot of what they don't need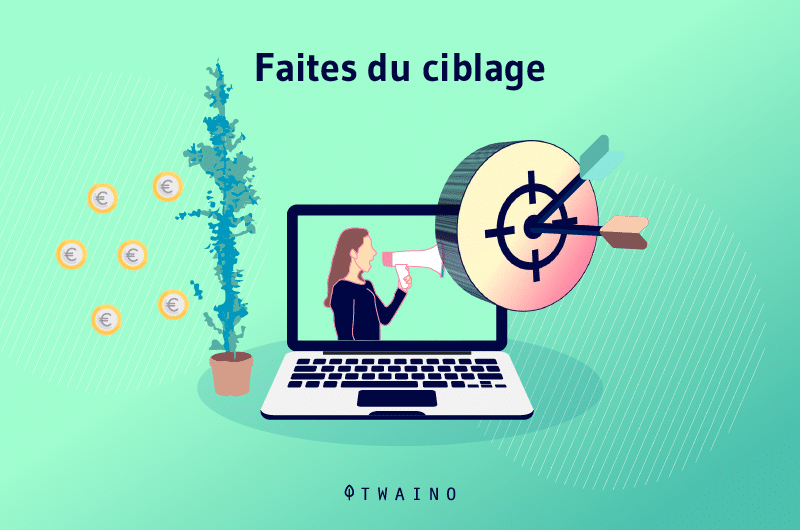 Vertical search engines offer businesses that search the Web a smaller network and better knowledge of the waters.
Chapter 5: Frequently Asked Questions
5.1. What is a search engine?
A search engine is a computer program that generally searches the Net using keywords to formulate the query. The most popular search engine in the world today is Google.
5.2. Some examples of vertical search engines
As vertical search engines, we can mention Amazon, YouTube, Pinterest, Yelp, Expedia, etc
5.3. What is the difference between a horizontal search engine and a vertical search engine?
A horizontal (generalist) search engine can return any type of content as an answer to the user's query. For example, Google can propose web pages, PDFs, video clips, images, etc. to answer a query. A vertical engine, on the other hand, is only allowed to provide one type of content to answer. For example, Amazon or eBay essentially returns product sheets after a user's query
5.4. What other search engines are there besides Google?
There are search engines classified in the same category as Google such as Bing, Yahoo!, DuckDuckGo, Yandex, Baidu … called generalist engines. Then there are specialized or vertical search engines such as Hotels.com, Tripadvisor, Amazon, Indeed, etc
To summarize
Understanding how vertical search engines work, both on and off Google, will have a direct impact on your ability to optimize your content
When creating content, it is important to consider the search engines you want to rank for. This will allow you to implement strategies to have a better positioning for the queries made in the fields of activity of your company.
If you found this article useful, please give us your opinion in comments.