The word traffic in SEO refers to all visitors who consult a website. There are several types of traffic that are : Direct, Organic, Paid, Referral, Social, Mail. To track these different channels that generate traffic, you must first install Google Analytics which also provides access to other valuable information.
92% of SMEs consider online presence as essential to their business, according to a report by ORSON.
This means that in the age of digital development, most entrepreneurs have started to realize the importance of having a website for their business.
However, simply having a web presence is not enough to attract customers, build brand awareness and sell. There is a lot of work to be done to generate traffic to a website before you even think about conversion.
To do this, you must first know:
What traffic really is

The different types that exist and the advantages that each of them offers;

And finally the best practices to adopt to get it in quantity and continuously on your website.
By the end of this guide, you will be able to attract any type of traffic to your website.
Let's get started!
Chapter 1: What is traffic and what are the different forms that exist?
In digital marketing, specifically in the field of SEO, traffic is the set of visits or traffic obtained on a website.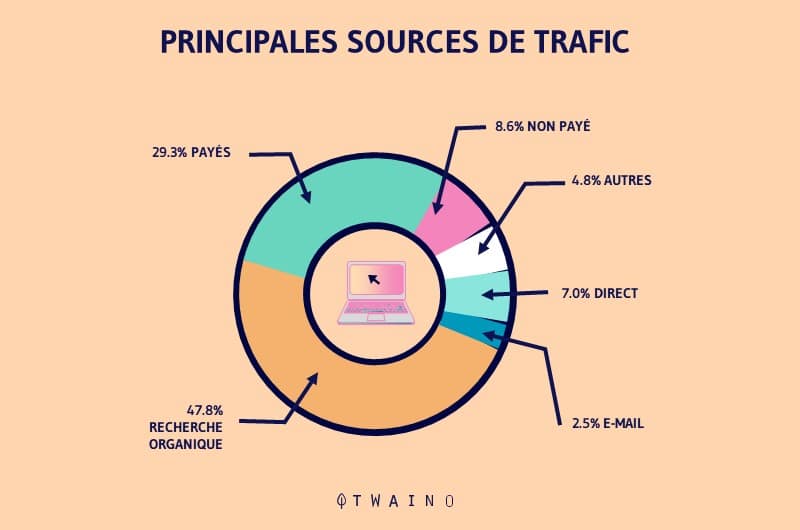 There are several types of traffic on websites, namely
The organic traffic;

The paid traffic ;

The direct traffic ;

Referral traffic;

Social traffic;

Email traffic.
Let's see in the next section the details on each of them and their respective benefits
1.2. The different types of traffic and their respective advantages
1.2.1. Organic traffic and its advantages
Google naturally displays two types of results when a user launches a query: the organic or natural results and the results in the form of advertising or paid ads
The organic traffic comes from all the visits from clicks on natural results.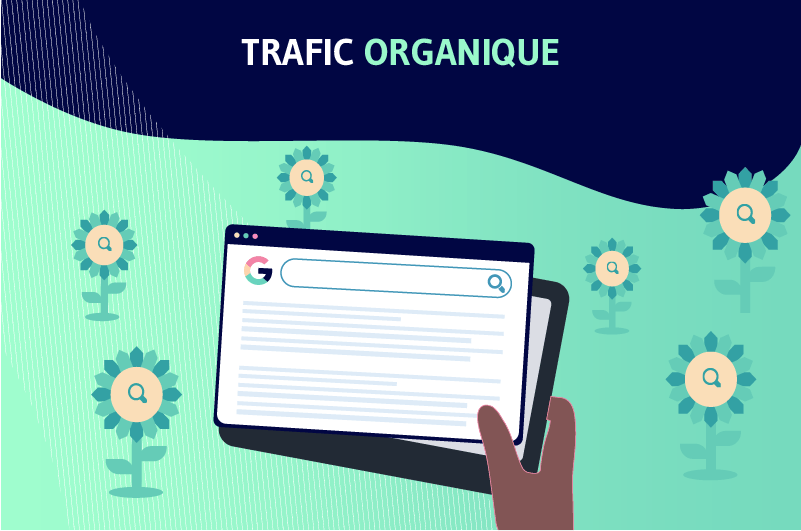 It is in this case the visits generated by the natural results of Google and other search engines such as Bing, Yahoo, etc
Organic traffic on a website is often considered as a free source of visits. This is unfortunately not true, because it is a long-term investment in the field of SEO.
We therefore speak of organic or natural traffic when the visits to a website are the result of an SEO strategy such as:
Content marketing ;

The campaigns of notoriety;

Etc.
Organic traffic is different from paid traffic which is often obtained through commercial links or advertising
But although it is the most common and loved marketing strategy by many marketers, others still ignore its benefits.
Here, I am offering you some benefits of organic traffic. These will definitely make you think about SEO for your next marketing strategies.
1.2.1.1. Need less budget
The first and most obvious advantage of organic traffic is the complete reduction of advertising expenses, unlike paid traffic
Indeed, sponsored and targeted advertising guarantees traffic to the website for a good start. But, you have to invest as you want more visitors, so the cost of advertising can reach a fortune before you are satisfied with the result.
On the other hand, you only need to develop a SEO strategy that fits your business and the needs of your target customers to guarantee long-term organic traffic
Of course, implementing this strategy will also require some expenses, but not as expensive as advertising.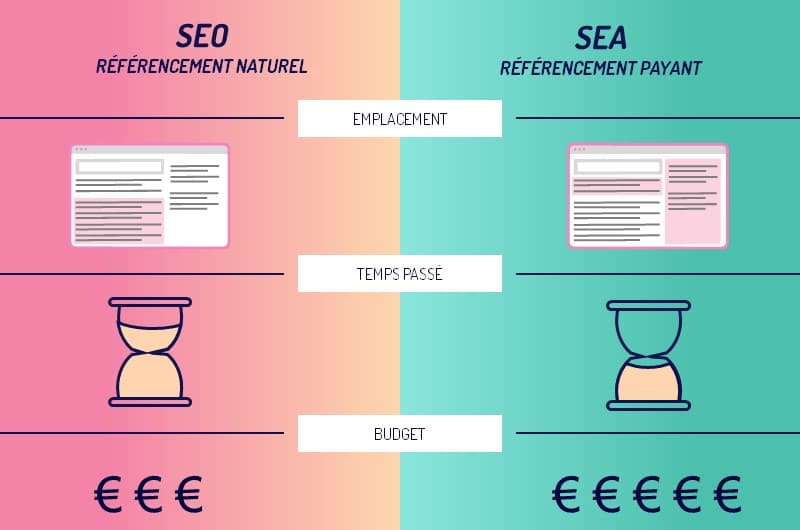 Organic traffic comes from a well executed SEO strategy
The advantage is that when you succeed in positioning your site well among the search results, the traffic can remain constant or will increase over time even if you temporarily stop your actions.
Still, you must remain on constant watch to avoid falling victim to the algorithm updates of Google and other search engines.
1.2.1.2. Organic traffic guarantees the credibility of your company
Orixa Media tells us that 70 à 80% of Internet users ignore ads and prefer to click on organic search results. This figure shows how often internet users or your potential customers believe in the credibility of sites that adopt SEO.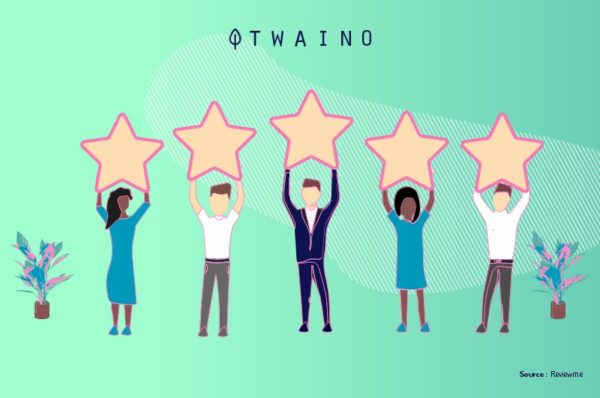 A business website or an online store needs to be credible in its communication to attract customers and give them confidence. But most internet users already have stereotypes about sponsored ads and advertisements
Companies that adopt (only) this marketing strategy are considered less credible.
1.2.1.3. Organic traffic helps outperform the competition
Organic traffic allows companies to dominate the competition by occupying the first positions of SERPs.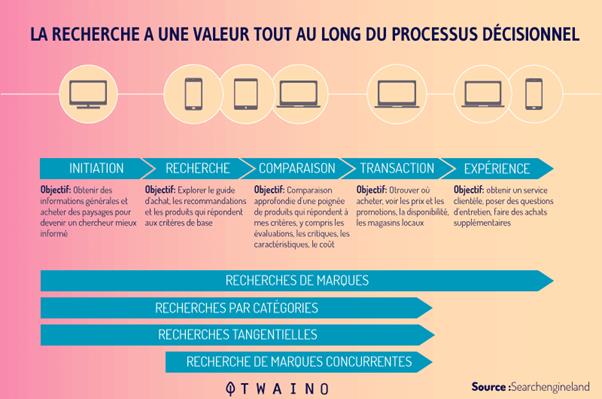 Indeed, if you manage to place your website in the first positions, your competitors will have no choice but to resort to paid means to ensure their position.
Knowing that advertising marketing requires a lot of expenses, they will have to invest a lot to get a place. In addition, their businesses may lose credibility while you dominate the market with less spending.
1.2.1.4. The leads are highly qualified
Organic traffic to a site is when a visitor searches for one of the keywords used in the site's SEO. Thus, organic traffic is composed mainly of visitors who have made a relevant request.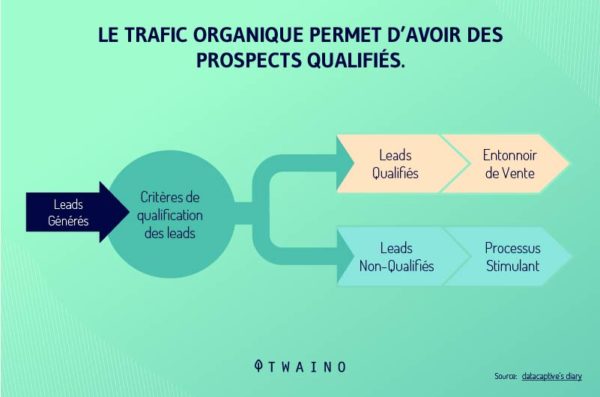 These people are likely to click on a link when they find the content proposed by the site consistent with their search intent
Organic traffic therefore allows companies to generate qualified visits or people who will be potentially interested in the offers and services
These are people who may be led to make a purchase or take a conclusive action.
1.2.1.5. Organic traffic is a sustainable approach
Once you manage to position your website well in the SERPs, you can guarantee the organic traffic of your site or even increase it.
Unlike paid traffic which requires continuous investments, organic traffic can be guaranteed by respecting the requirements of search engines
Indeed, generating organic traffic on a website implies mastering the functioning of search engines and applying natural referencing strategies.
As long as you invest in respecting the rules and good methods of SEO, your website can optimize its ranking in the search results.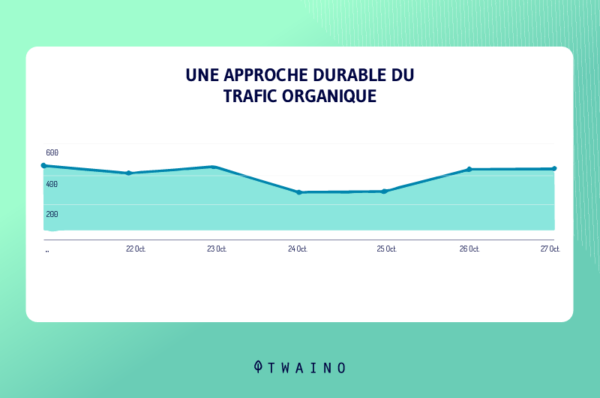 Nevertheless, you must continue the actions and especially put in place a monitoring system in order to anticipate the updates of Google and other search engines.
These updates can cause the downgrading of your website if you are not informed of the new rules to comply.
1.2.2. Paid traffic and its advantages
Remember that there are several marketing strategies to generate traffic on a website including SEO and paid search
In contrast to the first one, advertising marketing is a strategy that allows companies to attract visitors to their websites through ads.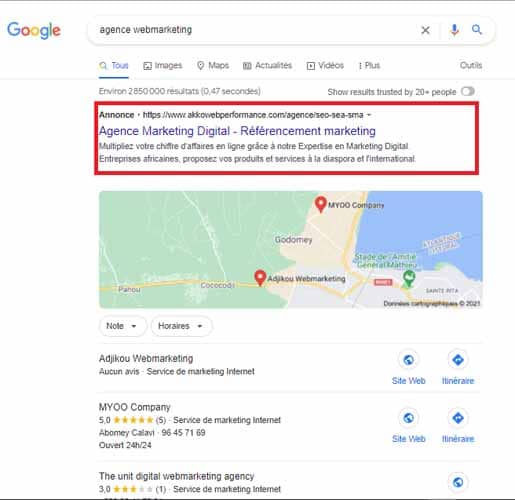 The paid traffic which results from this strategy is the set of visitors who land on a website through a paid ad
It is also referred to as traffic obtained through ads created with the help of advertising tools or platforms such as Google Ads or Facebook Ads.
Paid traffic can be obtained on a website through the following different methods:
Display ads:

These are image or text advertisements displayed on external sites ;

Native ads

These are ads created in accordance with the different structures and tones of the sites that will host them;

Paid searches:

Paid searches are the ads that search engines like Google display on search pages;

Sponsored content:

Sponsored content is content created by advertisers and delivered by paid publishers;

Social Media Advertising Campaigns:

There are also tools or platforms for creating social media ads like Facebook Ads, Linkedin Ads, etc. These platforms allow you to create paid ads addressed to social media users.
It is clear that by adopting paid traffic, you will have to spend money to generate traffic to your website
Nevertheless, there is a lot to spend on paid traffic, as there are several benefits and opportunities for your business to get a return on investment.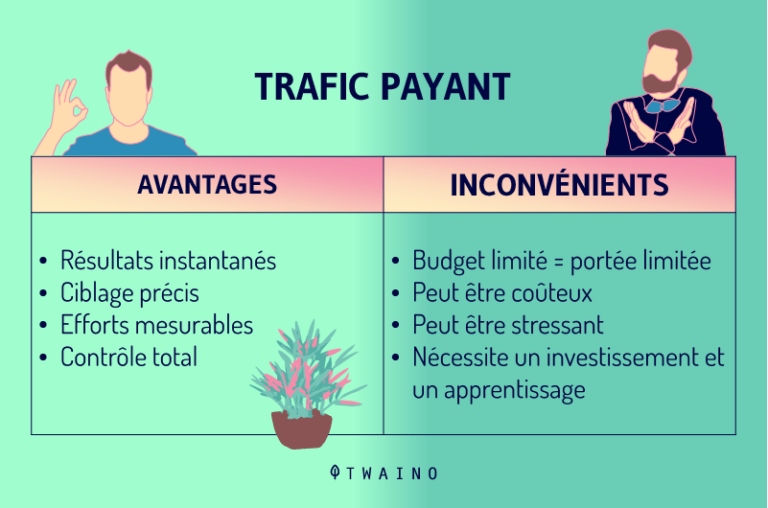 Google and Facebook, for example, offer the tools and resources necessary to keep their customers happy with the services of advertising campaigns. This aspect can be justified by the fact that these two big companies derive a large part of their revenue through this lever.
1.2.2.1. Advertising results are faster than natural search
Unlike natural referencing, which requires several ongoing actions and whose return on investment is not always as fast as one might expect, advertising allows for an instant ROI.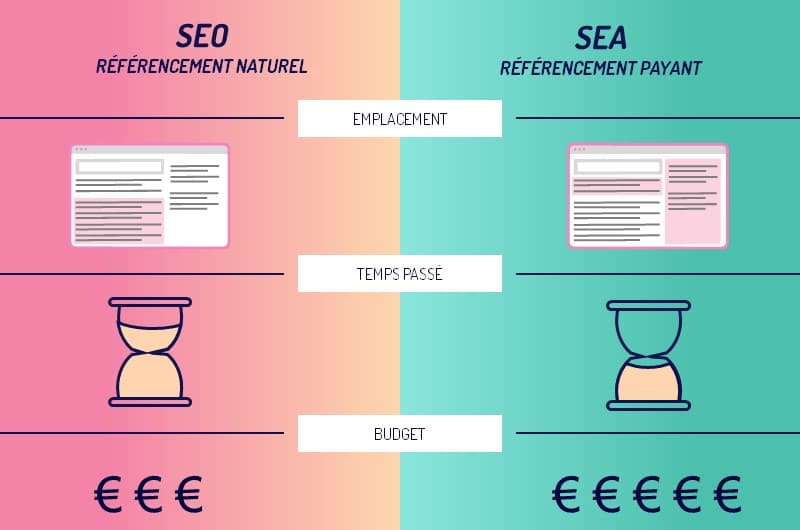 Paid traffic is very important when the company needs quick results. A platform like Google Ads is the best way for you to create ads and get traffic on your site in the time you want.
1.2.2.2. Promotes the development of the company's or brand's notoriety
With keyword analysis, targeting and a good investment, you can position your company at the first position (of the ads) in the SERPs. This ranking gives value to your company and allows you to embed your brand in the memory of Internet users.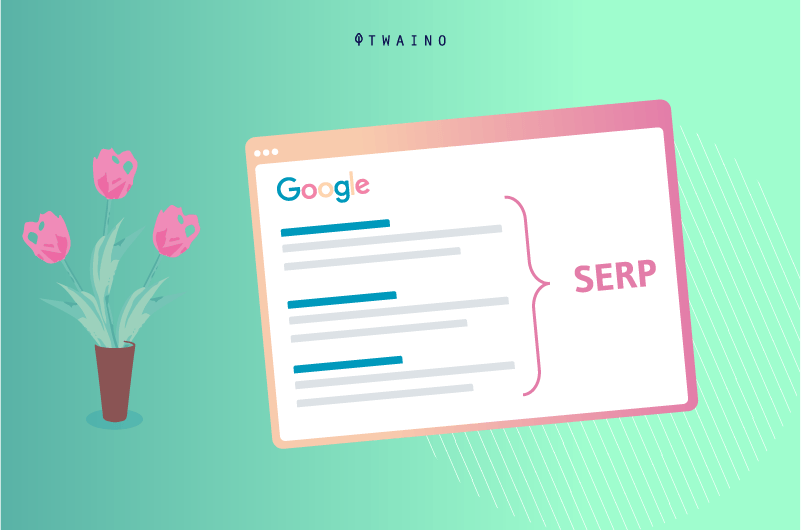 Indeed, even when people don't click on your link, being in the first results forces all visitors to read your company's name before continuing
Paid traffic is thus an excellent way to develop the notoriety and the audience of your brand or company.
1.2.2.3. Understand your audience and their needs
One of the key benefits of paid traffic is that it allows you to understand your audience, how they work and what they need. Using analytics tools like Google analytics, you can gather information about the visitors who have browsed your site. This will allow you to create much more targeted and effective advertising campaigns in the future.
1.2.2.4. Make it easy to convert visitors into customers
Paid traffic is the best strategy when it comes to conversion goals. Thanks to targeted ads on Google Ads, you have a better chance of getting qualified traffic, people who can be converted into customers.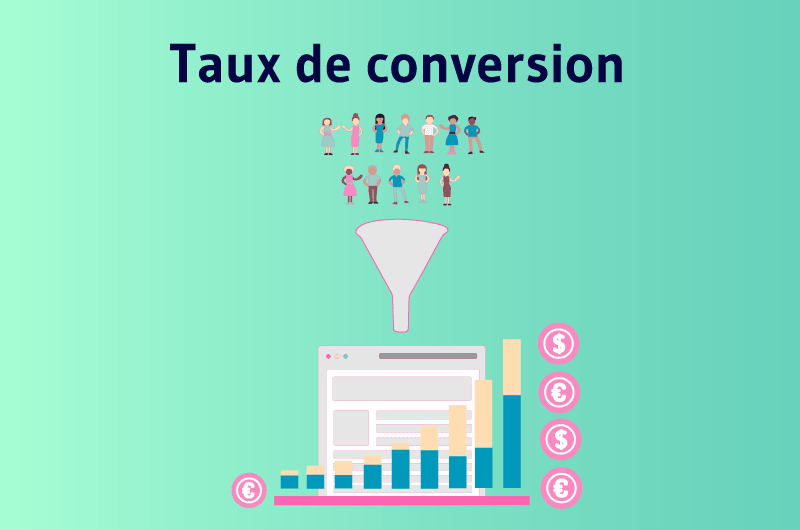 On the other hand, if you have visitors who do not take action, you can launch other campaigns by targeting them thanks to the information collected during their previous visit.
1.2.2.5. Measure the performance of actions in a consistent way
With the help of ad creation and analysis tools, you can measure the performance of your different marketing campaigns in a concrete way. In addition, the tools give you the possibility to modify the parameters of the current campaign according to new trends.
1.2.3. Direct traffic
Direct traffic is the category of visits that do not come from a search engine or a referral site.
This form of traffic is generally obtained when users type the URL of the site directly to access it or when they click on a bookmarked link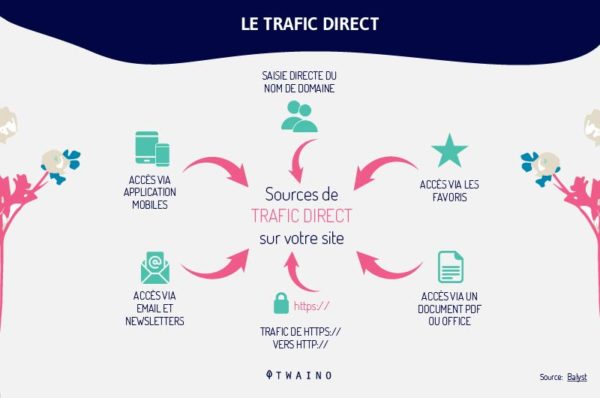 Direct visits are often driven by:
Your company's employees are more familiar with the site URL and can access it at any time. Visits from employees, or collaborators through the direct site URL are therefore classified as direct traffic.
Visits from your customers can also be considered direct traffic when they use the site address directly or when they click on a bookmark.
Actual direct visits are when people access your site via the address or a bookmark. This can be a proof of the development of notoriety or a mark of popularity of your company.
After an initial visit from a customer, your site can save information about that customer especially if they have signed up for a form. The particular email you send to the customer's address can also be a source of direct traffic if the customer clicks on the site link in your message.
Desktop software or mobile applications
News apps that display news and software like Skype are not considered referral sites. They can therefore generate direct visits.
1.2.4. Referral traffic
On the web, referral traffic, also called netlinking, is a recommendation made by another external site
When a visitor clicks and arrives on your website from a hyperlink inserted in an article or content of another website, Google analytics classifies this visit as referral traffic.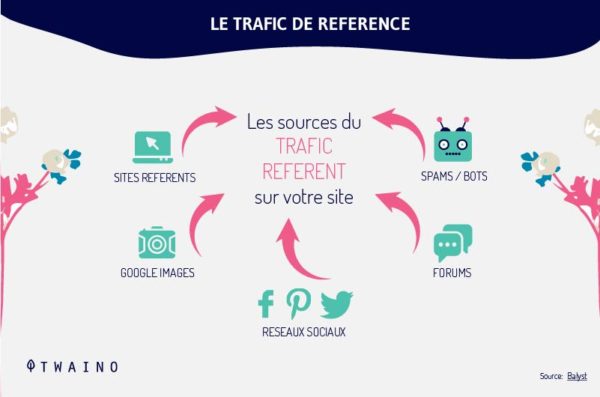 Search engines are not part of referral sites, it is exclusively websites that include hyperlinks from other sites in their content to redirect visitors.
Displaying this form of traffic in Google analytics allows you to better understand where visitors come from on your site
Referral traffic can help you understand how your customers find you and which external sites can help you achieve your marketing goals.
Note that traffic referral is done through the user's web browser. Information about his visit to the referring website and the referred website is transmitted through the HTTP referrer
With the latter, Google analytics can detect where the visitors come from and their path on the website.
1.2.5. Social media traffic
Social traffic is all visits or traffic flows obtained on your website, mobile application or mobile site and which come from social networks or social media platforms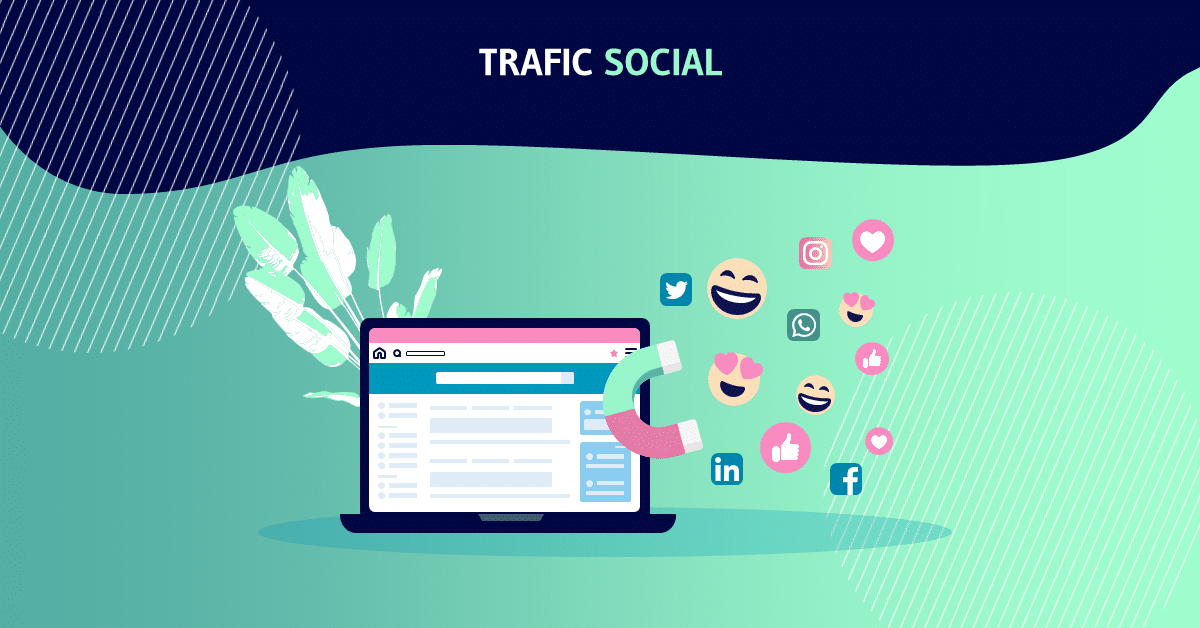 Social traffic can be both paid and organic traffic.
Social traffic is paid when a user clicks on a paid ad on social networks to be redirected to a website
But when he clicks on a link contained in one of your free publications on Facebook or a Tweet for example, this visit will be counted in the organic social traffic report.
But why is it important to develop a social media marketing strategy to generate traffic? Here are six main benefits of this visit:
1.2.5.1. Social traffic allows you to diversify your traffic sources
It is important not to focus on only one source when it comes to generating traffic to your website. Indeed, Google represents for most marketers the only source of traffic to their websites.
However, Google keeps taking measures to restrict the share or impact of fraudulent actions of marketers to influence search results
Some of these measures sometimes render all SEO efforts of a site futile or useless.
For example, in February 2011, Google made an update to its algorithm by inserting a new program called Google Panda. The main mission of this program is to fight against duplicate, insufficient or low quality content.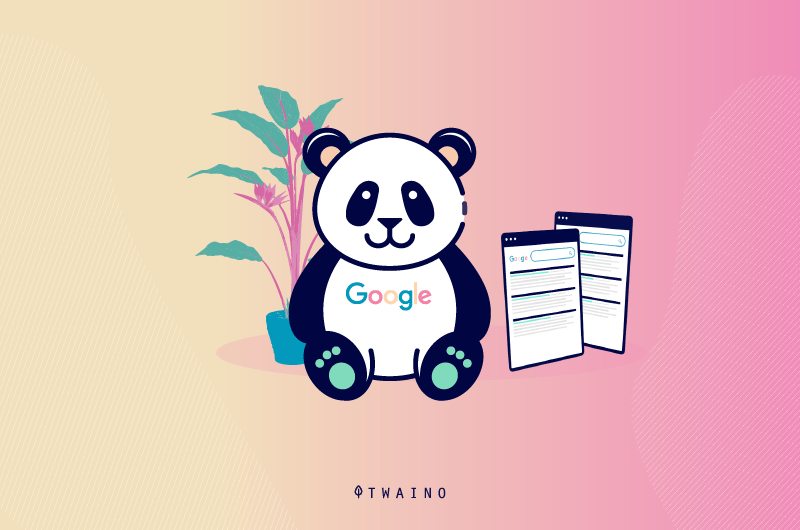 This program has caused the downgrading of several sites and the decrease of traffic on websites. To avoid these kinds of unfortunate events, it is important to have several strings to your bow
Therefore, marketers need to explore other sources like social traffic.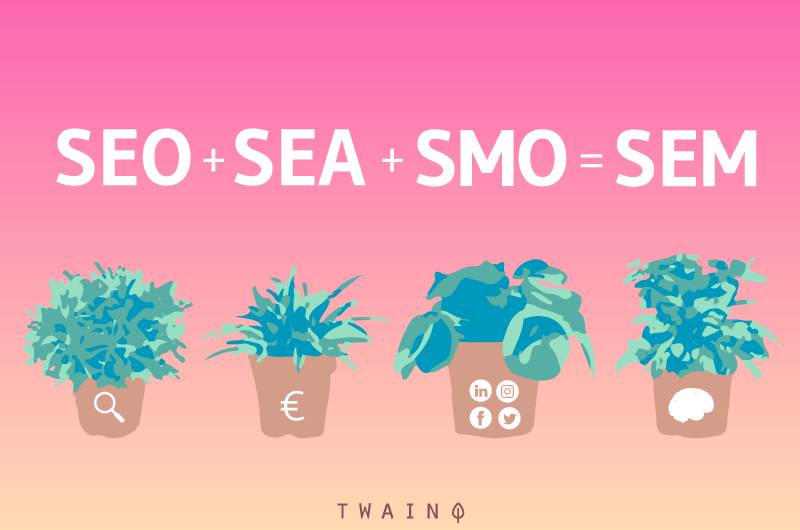 Social traffic is new traffic, independent of Google traffic, and therefore allows you to diversify your traffic sources.
1.2.5.2. Social traffic allows you to have a large audience
The rise and the rate of use of social media in our time are no longer to be proven. Statistics prove that a large part of the world's population uses social networks and spends a lot of time on them in a day.
In 2O2O, Orixa Media announced that 3.8 billion of the world's population have access to social networks and about 2.85 billion people are active on Facebook. It should also be noted that these numbers are not stable and are constantly evolving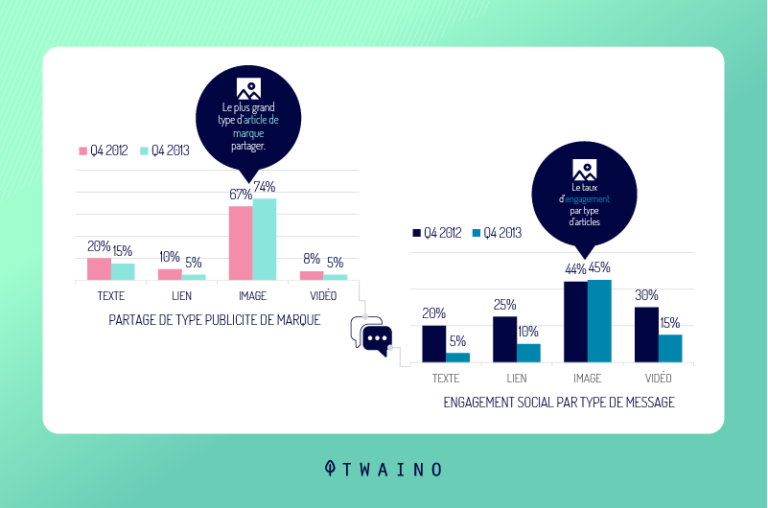 Thus, social media represent a meeting place and their development offers a high probability of generating traffic on websites
To increase the audience of your website, you can deploy a marketing strategy on social networks and promote the values of your company.
1.2.5.3 It allows to develop a new audience
Even if most Internet users search on search engines to buy a product, we must not lose sight of the category of those who search for companies on social networks.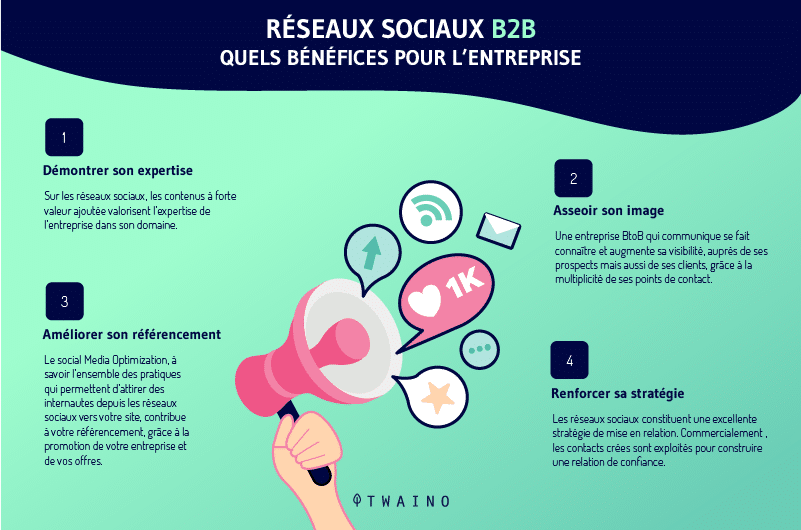 Indeed, there are different categories of Internet users. While some prefer search engines to access websites, others use social networks to search for information about a product and end up accessing company websites from social media.
Given the number of social media users, it is safe to say that this audience is the largest. By developing a marketing strategy on your social platforms, you have the chance to bring a large traffic to your website.
1.2.5.4. Social traffic can lead to repeat visits
It is clear that people believe more in recommendations made by one of their friends or relatives. Indeed, visits from social networks are often the result of recommendations and shares.
Recommendations are more recurrent on social networks, since users share website links with each other. Once they arrive on the site, these visitors may come back and become regular visitors.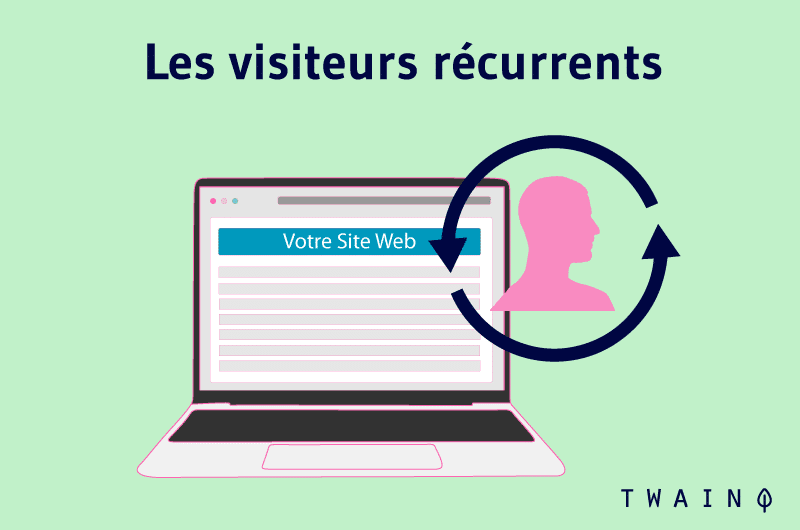 1.2.5.5. Social traffic is sometimes free
Apart from the services of social media advertising campaigns, you also have the possibility to generate traffic to your website from social networks without paying money
Of course, this requires a minimum of effort that can be devoted to the creation of content.
Social networks offer the possibility for all marketers to interact with social media users and present their websites
Interaction on social media is done through content that you will write and publish in order to get engagement in the form of likes, comments and shares.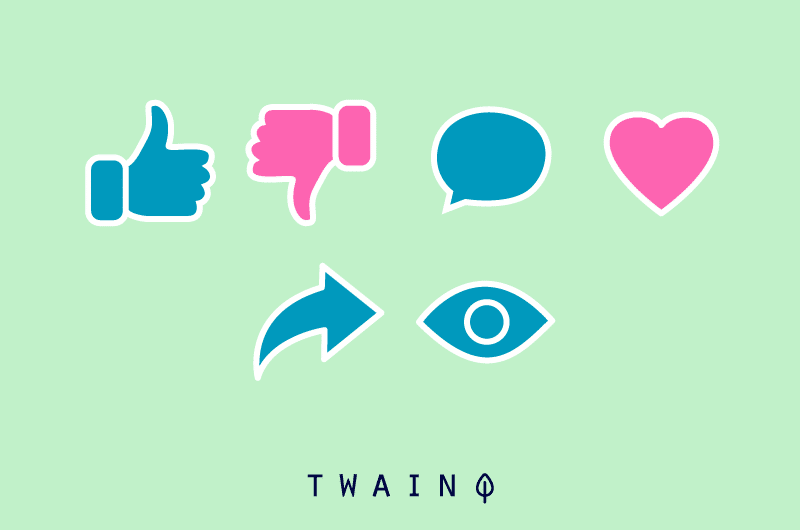 It's a lot of effort to create content, and you don't necessarily need to spend money to drive social traffic to your site.
1.2.5.6. Social traffic keeps you connected to your visitors
One of the best benefits of social traffic is that it allows you to keep in touch and interact with users
It promotes the connection between the user and the site owner in the long run. It is a way for marketers to communicate with their customer and know their needs, likes and other information that can help them build customer loyalty.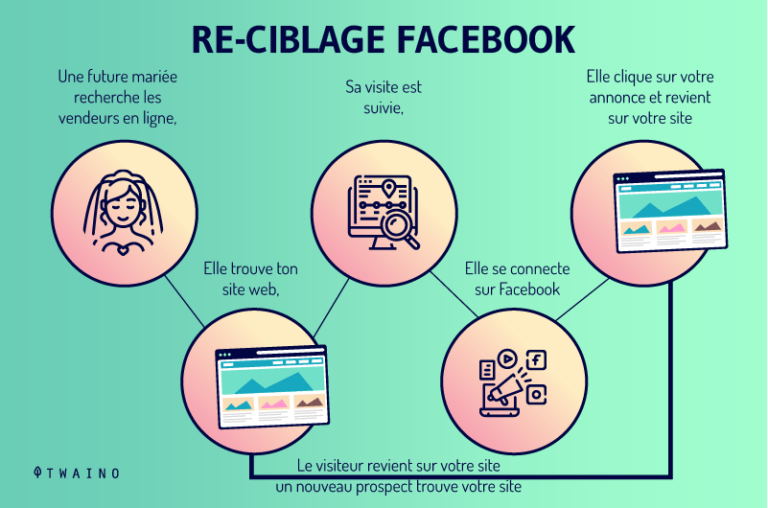 With the information you will collect about your customers through social networks, you can easily target your next advertising campaigns
Moreover, with constant communication on social media, you can direct users directly to your site with your new offers and content that may interest them.
1.2.6. Email traffic
Email traffic can be defined in two different ways. Firstly, it is the total number of visits you get to your website from an email message that you have shared. This definition refers to the flows generated by this channel.
On the other hand, email traffic can be defined as the incoming and outgoing emails from your email system. This traffic can come from your company members, your employees and even your confirmed customers.
The first definition is more adapted to our current context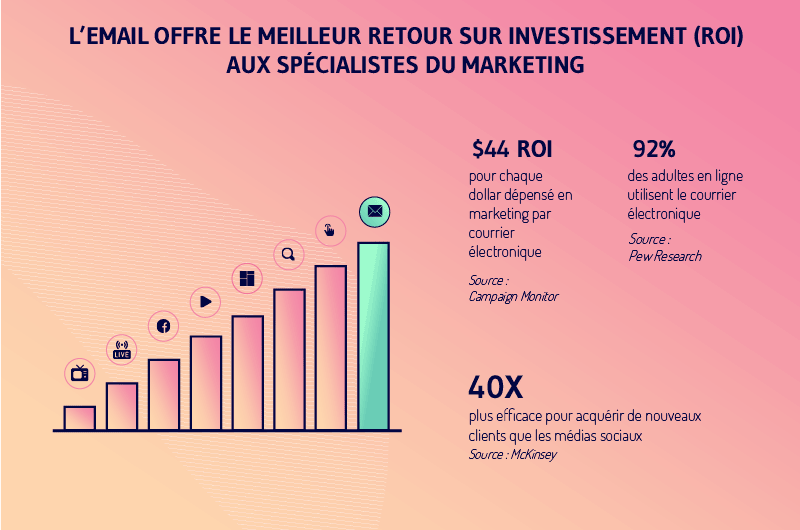 To generate email traffic, there are several parameters you need to follow such as
Making sure emails are delivered on time;

Making a good impression on the prospects with the emails;

Getting prospects to open the emails;

Getting prospects to click on the link to your site to take an action;

Etc.
It is not enough to write emails and share them to expect traffic. You need to monitor emails to study customer behavior to fine-tune your messages and increase traffic.
The majority of email marketing tools include features to create, distribute and analyze various metrics related to your email campaigns. These tools give you the ability to monitor the progress of your campaign.
For example, you can see:
The number of people who opened your email;

The number of people who clicked on the link;

Etc
Chapter 2: How to increase the traffic on a website?
The main objective common to all entrepreneurs or traders with a website is to get customers and sell
With a website, the step that precedes the confirmation of customers is the generation of traffic. In this second chapter, I propose 13 effective techniques to get more visits on your website:
2.1. Measure your current website traffic
It is important to start by analyzing the current traffic statistics on your site
To have a good control of the visits generated by your different marketing actions, I suggest you use Google analytics which is a better tool for campaign tracking and analysis.
Google analytics will allow you to analyze metrics like:
The number of visits ;

The pages visited;

Time spent by visitors;

Etc.
These metrics represent key performance indicators that reveal the relevance and interest that users have in your content
It is therefore up to you to exploit these parameters in order to optimize your site and offer a better experience to each of the Internet users who represent your future customers.
Just like the time spent by the site visitors, it is also necessary to study the path of each visitor. You must take into account:
The pages consulted;

The visitor's reactivity to the site's functionalities (call to action, purchase of a product, downloading a white paper, etc.);

Bounce rate from one page to another;

And so on.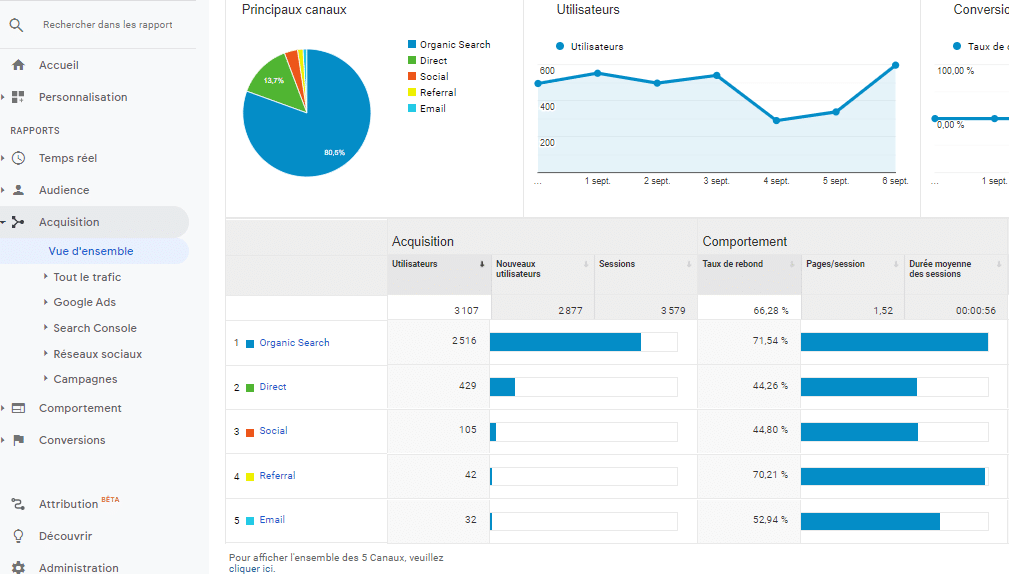 In analyzing your site's traffic, you can also take into account the origins of the traffic which can be:
Direct URLs;

Search engines;

Google Ads campaigns;

Referral sites ;

Social networks;

Email;

Etc.
These are the steps to follow after choosing the right tool to monitor the traffic on your site.
If you don't know how to use Google Analytics, it doesn't matter. The tool itself has a complete tutorial that will allow you to learn very quickly and to use all the features to better analyze the traffic of your site.

2.2
É
evelop and implement a good SEO strategy
As we mentioned in the first chapter, SEO is a strategy to generate traffic to a website from search engines.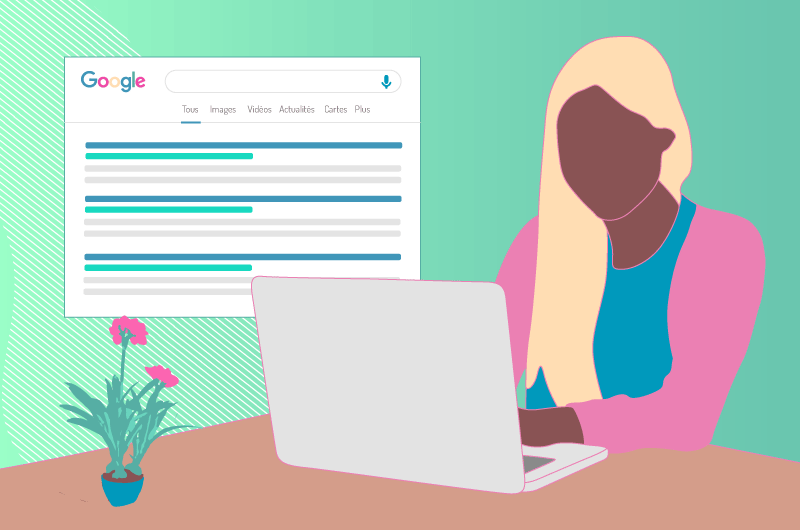 To be visible, to stand out from competitors and to generate traffic, it is necessary to implement an effective SEO strategy. You must work well on your strategy by :
Choosing specific keywords;

Favoring long tail keywords;

Studying the persona of your ideal customer;

Targeting potential customers;

Proposing captivating topics;

And so on.
There are also manysEO tools tools that allow you to find and study interesting keywords for your site. Some of these tools are very practical and offer subscriptions to access all the features. We can quote as example :
There are other tools like Google Keyword Planner which are also very effective, but totally free
Google's search results and autocomplete feature are also good sources of inspiration for choosing keywords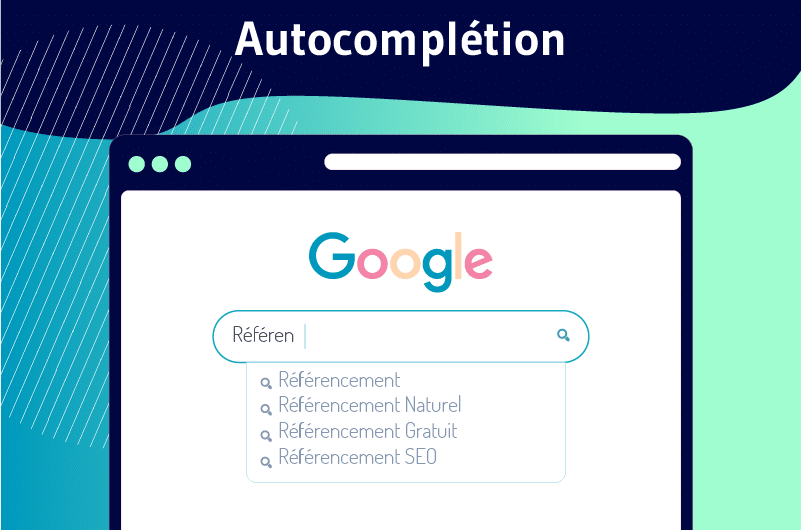 2.3. create an editorial line with topics that will generate traffic
In SEO, content creation is very important to attract traffic. You should therefore think about creating an editorial line for your site.
Thus, all the content you will have to publish must follow this editorial line:
The fundamental reason why Internet users visit your website is the content. This is why the legend says that in marketing, content is king.
A good content marketing strategy on your website will allow you to generate traffic in the long term.
This aspect is confirmed by the fact that Internet users go to search engines to find information about a product, a service or simply a fact.
To increase visits to your website, it is therefore necessary to create powerful content, especially by remaining original and without plagiarism. You can seduce visitors and get more traffic by diversifying your content:
Blog articles ;

Frequently asked questions (FAQ);

Resource pages;

Etc.
You must keep in mind that your content must be related to your industry and at the same time meet the expectations of your potential customers
2.4. Target your prospects by proposing relevant content adapted to their needs
Visitors will only come to your site when they find your content interesting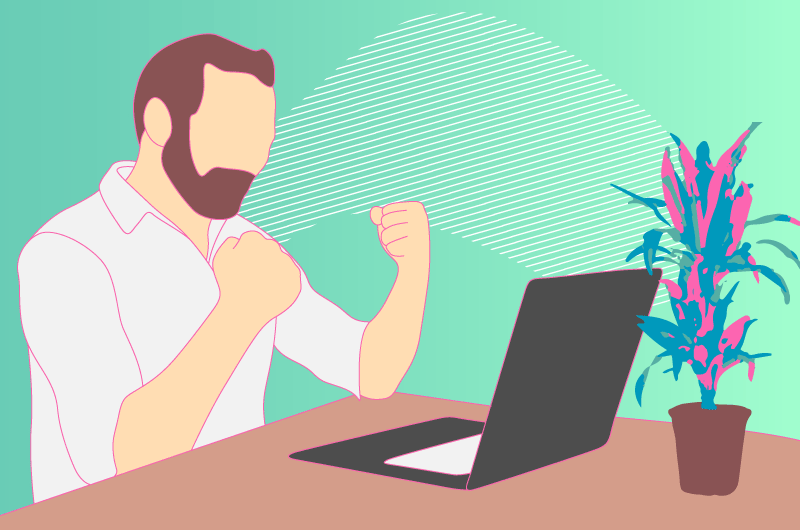 Having a blog on which you regularly publish articles that address themes related to the daily life of your customers would be a great asset to generate traffic on your site
Use your personas to create advertising campaigns by respecting parameters such as:
The tone ;

The visual ;

The personalization of the contents according to the target;

Etc.
2.5. Use backlinks to reinforce your authority
Creating partnerships with external websites that will send backlinks to your site can also be a way to increase your traffic considerably.
Indeed, the backlinks are recommendations made by other sites that address the same theme as you. It turns out that visitors coming from backlinks later become regular visitors
But this is only possible if you have quality content that can interest and retain them.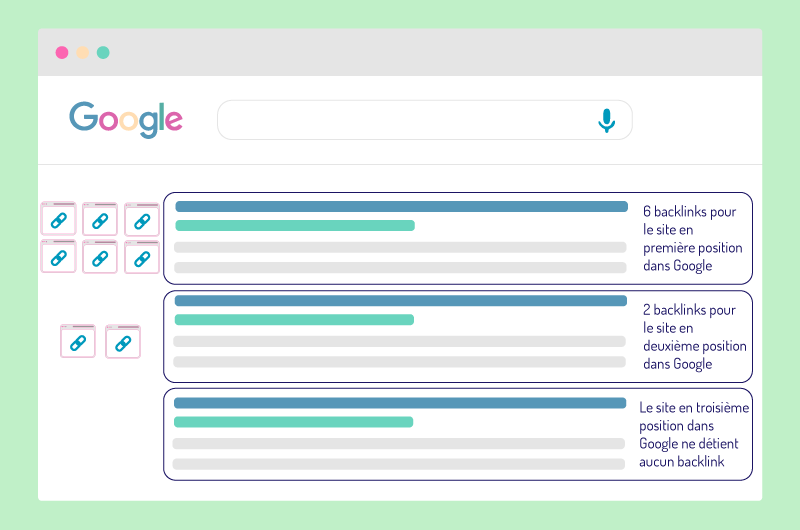 To do this, identify the ideal sites and negotiate a partnership to take advantage of backlinks to boost your audience
Search engines like Google love backlinks from authority sites. Sending these signals can help boost your site's position in the SERPs.
2.6. Use the assets offered by social networks
It is true that SEO and advertising campaigns are the best ways to increase traffic to a website. But it is important to exploit several channels and diversify your sources of traffic generation.
On the other hand, there are other alternatives such as social networks that are a source of quality traffic and reputation.
By developing an adapted marketing strategy on social networks, you can redirect members of your community on these social platforms to your website to increase traffic
It is all about interacting with the subscribers of your social platform through content
However, social networks also have algorithms that you must respect to carry out your communication
For this reason, it is important to offer original content with added value to generate engagement among subscribers in the form of :
Likes ;

Comments;

Shares;

Clicking on links.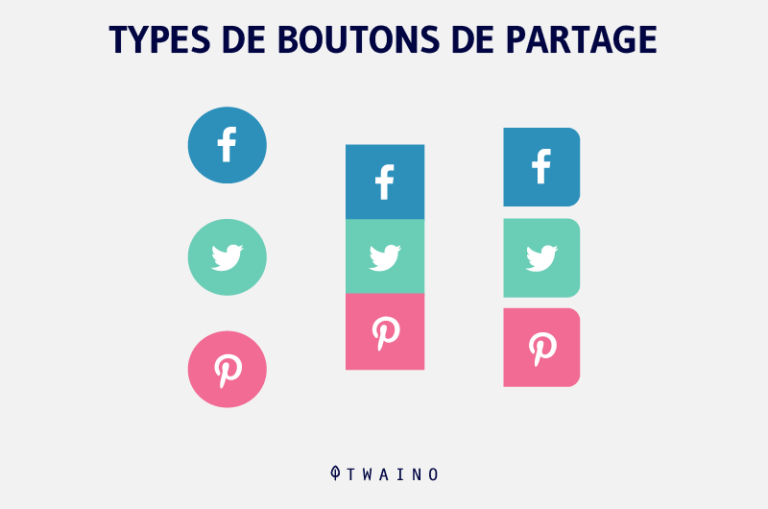 2.7. Create a blog and post frequently
Having a blog is an effective way to generate traffic because:
It allows you to generate content that will be included in search results;

Posts can be shared on social networks;

It increases the reach of your brand and generates new visits.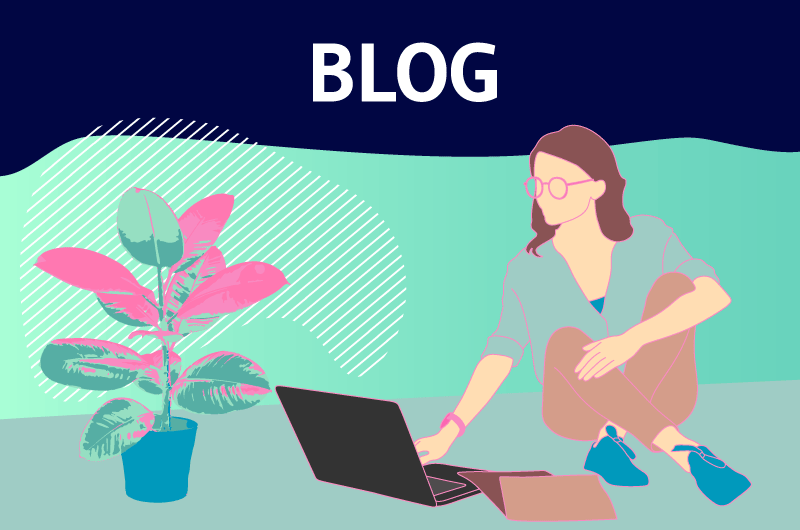 However, for this to happen, it is essential that you generate publications that are relevant to your audience's interests. Don't limit yourself to news or offers from your company, think about what interests your target audience.
Also avoid copying content from other sites. Generating unique content will allow you to maximize the impact of the post, increase links to it and the number of shares of the article.
Once you have defined some topics you want to cover, use a keyword research tool to title your articles the same way your audience searches for that content.
Regarding publishing frequency, we suggest creating new articles every 2 weeks at most.
2.8. Publish qualitative guest posts on third-party blogs
If you have identified blogs that are relevant to your target audience, you can contact them and offer to write an article. Since you are a guest author, you can include a short personal bio with a link to your site in these articles.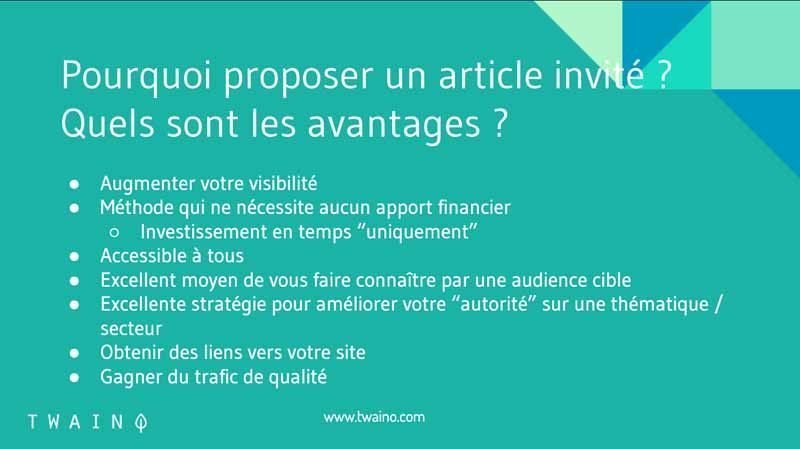 This technique has mainly two advantages:
The readers of the blog will see the link to your site and some will visit it;

This link will also serve as a backlink and help you position your website in the top SERPs of search engines.
2.9. Run e-mail marketing campaigns
Running email marketing campaigns can also help you increase your number of visits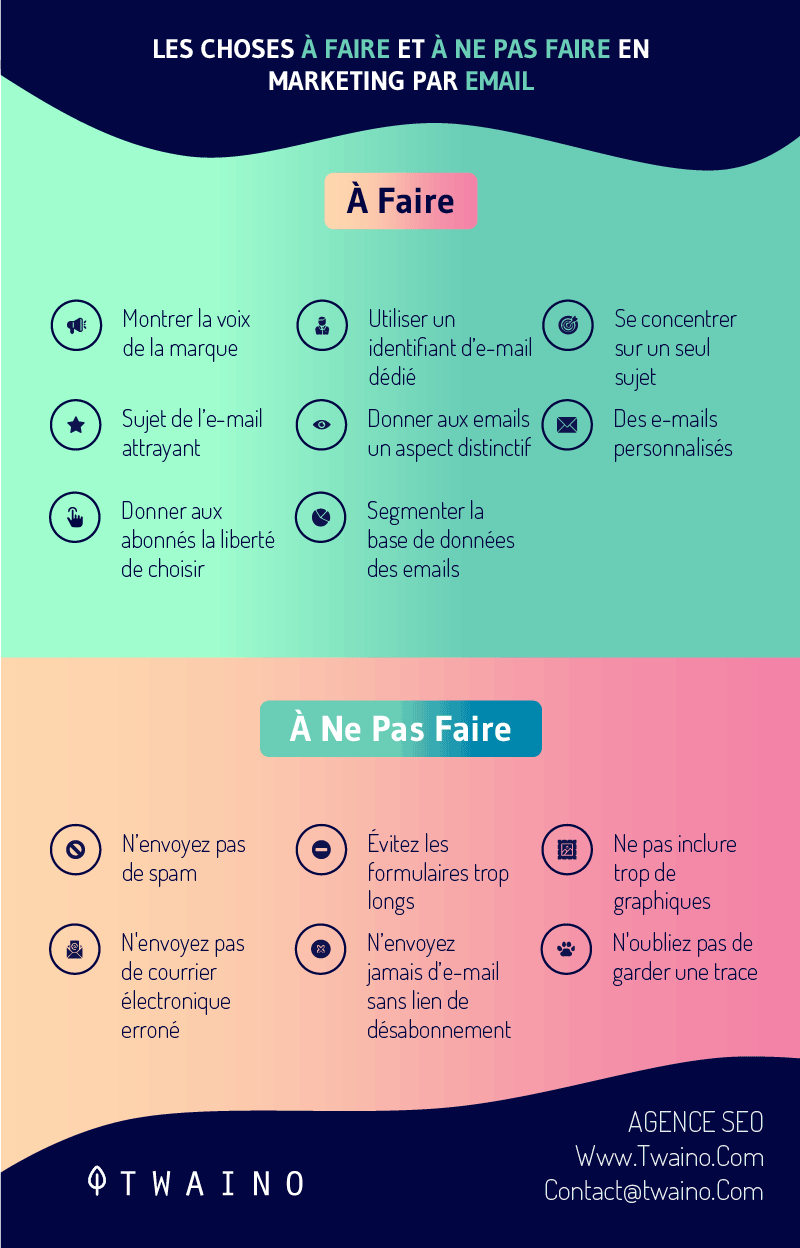 For this, you can hire an agency or, if you already have a subscriber base, you can create them yourself with tools such as MailChimp or Emblue. Of course, don't forget to include at least one link to your website.
In both cases, we recommend you to read the article on the keys to an effective e-mailing campaign.
2.10. include your website URL in the signature of your e-mails
You probably send e-mails frequently. A simple way to take advantage of these e-mails to increase the number of visits to your page is to add the web address (URL) of your website to the signature of these e-mails.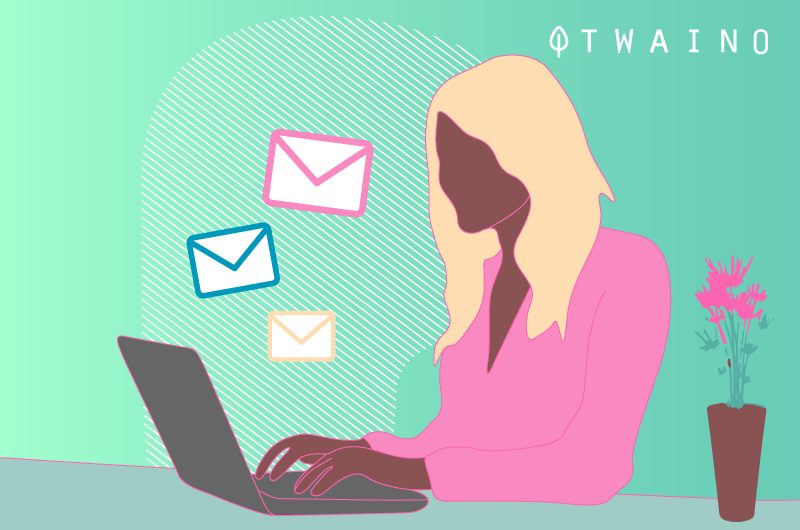 Services such as Google Apps or Outlook.com (formerly called Hotmail) allow you to configure your signature.
This can be applied to both your personal email account and your business mailbox.
2.11. Participate in discussions in forums related to your industry
Your audience is likely to use a forum to discuss various relevant topics. Identify the forums that bring your audience together and actively participate.
As long as it makes sense for the topic being discussed, you can include a link to your website or a blog post. But beware! Avoid spamming and posting links that have nothing to do with the conversation at hand.
2.12. use Google Ads
With Google Ads, you'll be able to publish ads in Google's search engine, positioning your brand whenever your potential customers search for the products or services you offer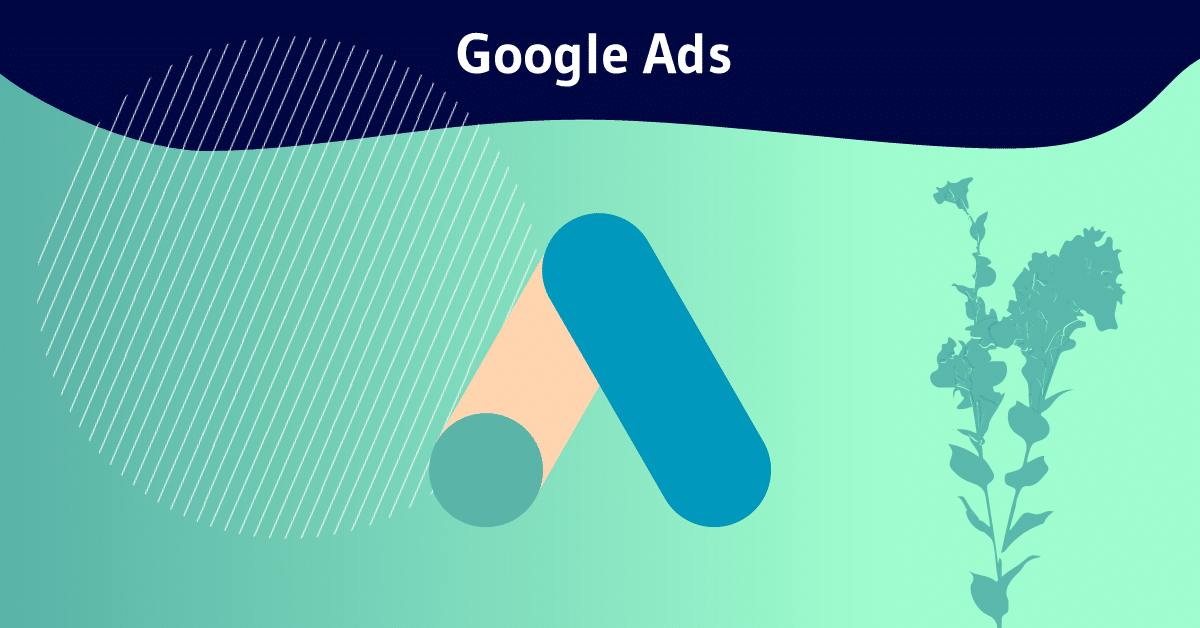 Since the ad is only shown to users who have requested your products, this traffic is of high quality. However, keep in mind that this requires a cost.
2.13. Create ads on Instagram and Facebook
Instagram and Facebook allow you to run ads targeting over a billion users by country, demographics and interests.
However, if what you want is to drive traffic to your site, when choosing the type of ad, consider promoting your site and not your page on the social network.
Basically, there are many factors or assets to boost traffic to your website. From writing blog posts to developing a communication strategy on social networks, you have a range of levers to develop the visibility and awareness of your site to gain qualified traffic.
Chapter 3: Other questions about traffic
3.1) What is web traffic?
Web traffic is essentially the visits made by users to a website, page or blog. In other words, it refers to the number of hits a piece of content receives on the Internet
However, the way people access and generate traffic for a particular site can vary.
3.2. how to see the traffic of a website for free?
There are several free tools to measure website visits, but the most popular in the digital marketing world and still effective is Google Analytics. This tool allows you to see all the traffic sources of your website.
If you haven't set it up yet, this guide on how to install GA installation guide can help you.
3.3. What are the types of web traffic?
There are at least 6 sources through which you can generate visits to a website:
Organic:

That is, visits that naturally come to your page without you investing any money in advertising.

Paid:

Refers to traffic generated by ads published via Google Ads, Facebook Ads and other platforms.

Direct:

Occurs when the user types your brand's website address into the browser and accesses it without clicking elsewhere.

Referrals:

That is, visits that arrive at your website via a link to your page that appears on other websites.

Social:

This is traffic that comes directly from the various social networks.

Email:

Refers to visits that arrive at your website via links delivered via email marketing.
3.4. What is social network traffic?
Social traffic refers to users who arrive at your website from social network platforms. For example, if someone clicks on one of your Facebook posts or tweets, they will land on your site and be counted in your digital analytics reports as social traffic.
3.5. How to generate website traffic for free?
Optimize your website for major search engines (SEO);

Create a blog and publish quality content frequently;

Publish guest articles on third party blogs;

Take advantage of social networks;

Include your website URL in your email signature;

Participate in discussions in forums related to your field of activity;

Create quality backlinks;

Etc.
3.6. What are the paid strategies to generate web traffic?
Use Google Ads;

Create ads on Facebook, Instagram, and other social networks relevant to your business;

Run email marketing campaigns;

Etc.
In summary
Web traffic represents a real business opportunity for the development of any online business
However, it is important to know how to generate qualified visits to your website, by exploiting all the sources that are organic, paid, direct, referral, social and email traffic.
It is therefore advisable for webmasters and SEOs to ensure that they analyze their website traffic in order to achieve their conversion goals and gain the right customers.
If this guide helped you, feel free to share it and leave a comment below.
Thanks and see you soon!