Google Panda refers to the change in Google's search results ranking algorithm released in February 2011. It is Google's algorithm that seeks to reward websites with high quality content by placing them higher in search results, as opposed to those with poor quality content
In an effort to improve the user experience, Google is constantly changing and updating the core algorithm it uses to determine the order in which search results are returned.
Google further states
"Our goal is to get you to the answer you're looking for faster, creating an almost seamless connection between you and the knowledge you're seeking."
Panda is a major update of the Google algorithm whose arrival has created much controversy in the SEO industry.
In order to better understand it and know how it evolved, I invite you to read this article.
Chapter 1: What does Google Panda mean?
To better understand the concept of the Panda algorithm, it would be more appropriate to start by defining first what an algorithm is for search engines.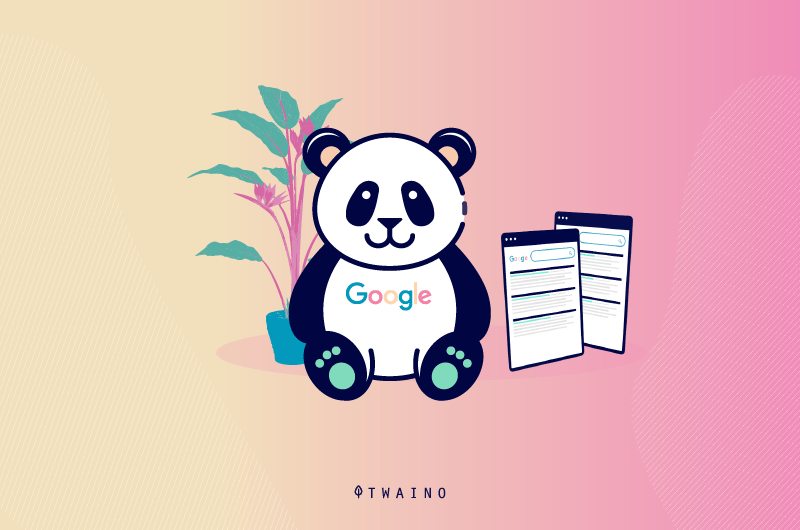 1.1. Definition of Algorithm
In SEO, algorithms essentially refer to ranking systems designed to analyze all the web pages that exist in the index of search engines
It should be noted, however, that it is the combination of the functions of the various algorithms that allows Google to present relevant and useful results to users in a very short time
However, in the participatory function, each algorithm bases its review on more than 200 ranking criteria.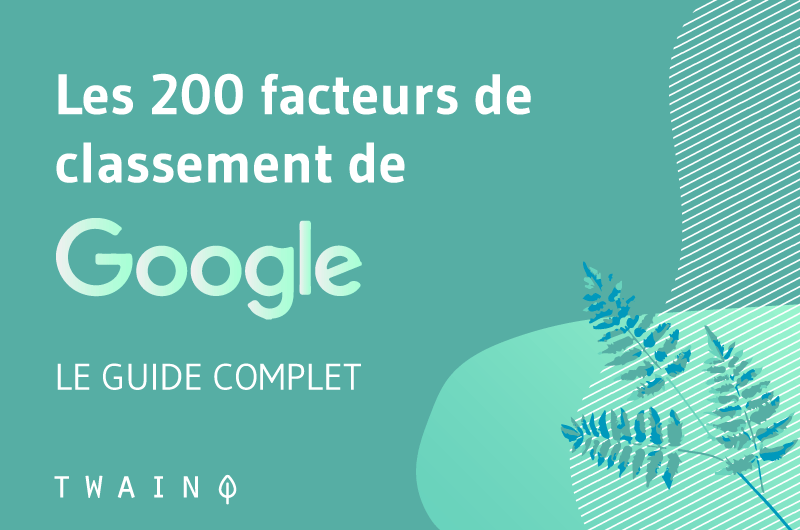 This being the case, any website that takes all these ranking factors into consideration in its SEO strategy will undoubtedly see itself at the top of the search results.
1.2. definition and purpose of Google Panda
As defined above, this was the major algorithm update used by Google to announce its stance on providing an excellent user experience in search
Indeed, the level of quality of the content of a web page plays a direct role in the satisfaction of users when they search for information on the net.
If users receive results that are not of the highest possible quality and value to them, it hurts the subsequent value they place on Google's search engine.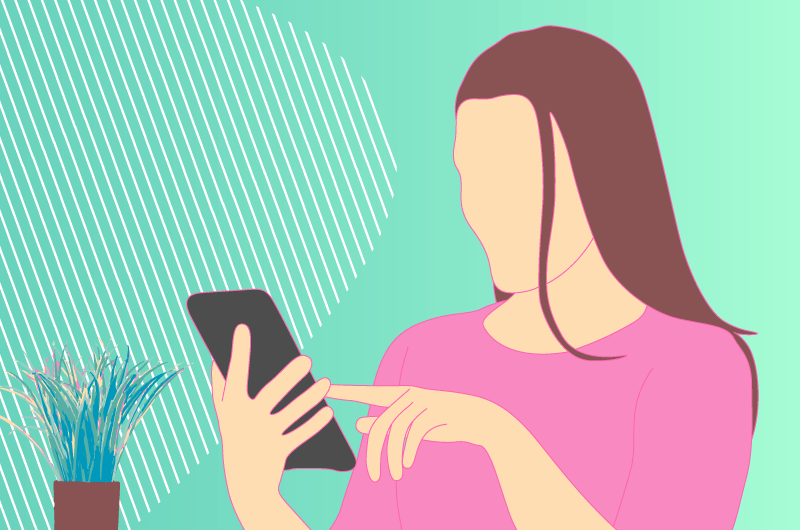 Google's goal was to improve this for the millions of users on the platform so that they could find highly relevant and useful information.
Therefore, Panda was implemented in order to punish low quality or spammy content trying to rank in the search engine results
In short, you have to understand that Google is doing its best to eliminate results that are irrelevant or useless, only to satisfy its users.
1.3) How did Panda evolve?
Initially, Google Panda was considered simply a content quality filter outside of Google's core algorithm
Its first update affected more than 12% of search results, which was a pretty consistent number and got the whole SEO industry moving
Talking about this new update that has seen the light of day, Google has made it known that low quality content and duplicate content are the main targets of Google Panda.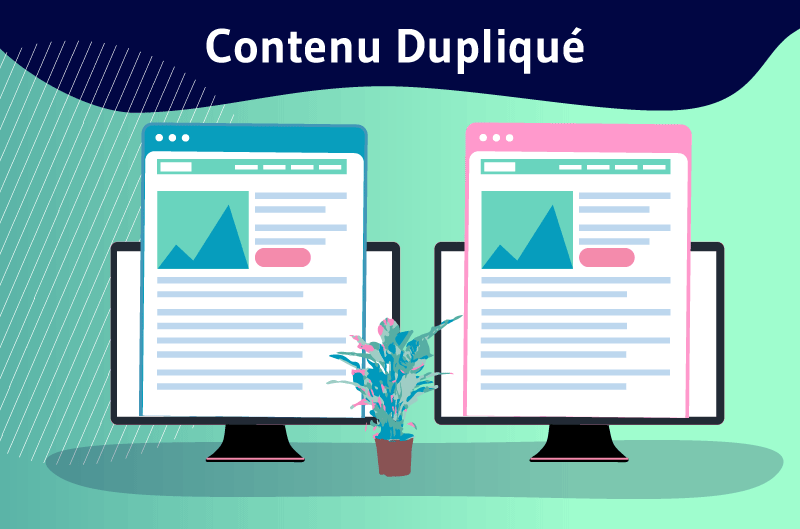 Obviously, the Google Panda update was good news for webmasters who were focusing all their efforts on quality content.
Unfortunately, for websites with low quality content, the Panda update was a kind of punishment from Google.
This made a lot of webmasters think about improving the quality of their website's page content to escape the Penda penalty.
A few years later, Google Panda underwent several updates and in 2016, was integrated into Google's core algorithm.
1.4. What is the Timeline of the Panda update?
Before becoming an effective algorithm to be integrated into Google's core algorithm, Panda went through several updates which are listed below:
Panda 1.0 update on February 24, 2011 At that time, Google severely punished web pages with weak content by a permanent removal. This update impacted 12% of search queries.With the Panda update, entire domains were affected, rather than single pages of a site.
April 11, 2011 Panda 2.0 Update

This update allowed Google to expand its page quality review on all English-language searches worldwide. According to a study, at least

2%

of all websites indexed by Google's crawlers were affected.

May 9, 2011 Panda 2.1 Update

Formerly called

"Panda 3.0", this update was relatively minor and was not discussed in depth by Google. It has not been officially announced, but confirmed by Google.

Panda 2.2 update of June 21, 2011

The 2.2 update was confirmed by Google, but not officially announced. It focused mainly on the detection of scrappings and duplicate content.

Panda 2.3 update of July 23, 2011

Google confirmed another small update, but did not officially announce it. This new update incorporated new signals to help differentiate between very good and poor quality sites.

August 12, 2011 Panda 2.4 Update:

The Penda 2.4 update is also one of the biggest updates from Google, because it was officially announced by the web giant. This update mainly covers search queries in several other languages except English, Chinese, Korean and Japanese

Panda 2.5 update of September 28, 2011

: This minor update was later confirmed by Google, but most of the details remained unclear. Matt Cutts of Google has

confirmed

later that several changes were observed in the evolution of Panda, resulting in an impact of less than 2%. As a result, Google-owned platforms such as Youtube are ranked higher in search results.

October 5, 2011 Panda Flux Update:

A series of small updates were made. This included 2.5.2, which was considered minor, but according to

a survey

most webmasters thought it was a very important update.

Panda 3.1 update of October 19, 2011:

Penda skipped the 3.0 update to get to the 3.1 update, and that affected less than

1%

of websites.

Panda 3.2 update of January 18, 2012:

Although confirmed, but not announced, this update allowed Google to make some small changes to the algorithm

Panda 3.3 Update of February 27, 2012

This was another relatively minor update, confirmed by Google, that targeted unnatural link building tactics.

March 23, 2012 Panda 3.4 Update

The Panda 3.4 update was officially

announced

by Google via Twitter. In its time, this update affected 1.6% of search queries worldwide.

Panda 3.5 update of April 19, 2012

The 3.5 update is not quite considered a real update, but rather an update that Google did not officially announce by the way.

Panda 3.6 update of April 27, 2012

: Minor and released a little over a week after 3.5, this one also had a relatively small impact.

Panda 3.7 update of June 8, 2012

Google had claimed that Penda 3.7 is just a small refresh that would have affected less than

1%

of English searches and about

1%

of searches worldwide. Nevertheless, most webmasters believe that this is an update that had a higher impact on websites indexed by the original Panda update.

Panda 3.8 update of June 25, 2012

: In reality, Panda 3.8 was just a simple data refresh. This would mean that no changes were made to the algorithm. This update affected about 1% of search queries worldwide.

Panda 3.9 update of July 24, 2012

: Another officially announced update, 3.9 affected about 1% of search queries.

August 20, 2012 Panda 3.9.1 update

Confirmed late and affecting 1% of search queries.

Panda 3.9.2 update of September 28, 2012

: Tagged another update, less than 0.7% of queries were affected.

Panda 20 update of September 27, 2012

: This was an actual update to the Panda algorithm, rather than a data refresh. Instead of Panda 4.0, Danny Sullivan, an industry expert, named this update Panda 20, as it was the 20th real update to the algorithm.

2,4%

of English search queries were affected, while

0,5%

of non-English queries were affected

Panda 21 update of November 12, 2012

: On December 12, after the 20th actual update, there was a small update that affected only 1.1% of search queries worldwide.

November 21, 2012 Panda 22 update:

Confirmed by Google, but not officially announced, this smaller data update impacted 0.8% of search queries.

Panda 23 update of December 21, 2012:

While still a smaller update, it had a larger impact than the previous two updates, affecting

1,3%

of search queries.

Panda 24 update of January 22, 2013:

Another minor update, affecting 1.2% of queries.

Panda 25 update on March 14, 2013

: This is considered the last manual Panda SEO update change even though it has not been officially confirmed by Google

Google Dance of June 11, 2013

this was not an official update, but rather an

announcement

from Google's Matt Cutts that Panda was being updated monthly, which made search results "dance" for some time after the update was released.

July 18, 2013 Panda Recovery Update:

A confirmed update that was supposed to soften the Panda algorithm for sites that were about to be affected by the algorithm. This impacted sites like Wikipedia and About.com, and seemed to reward sites using Google+.

Panda 4.0 update of May 19, 2014

: This major update was announced by Matt Cutts on May 20, although data suggests that the update actually began rolling out on May 19. It targeted both spammy and light content, and sites like ask.com and ebay.com saw some

success

successes. Overall, the update impacted about 7.5% of English search queries

September 23, 2014 Panda 4.1 Update

Officially announced and confirmed in a Google+ post, Google's Pierre Far said, "We were able to uncover a few more signals to help Panda more accurately identify poor quality content. This translates into a greater diversity of small and medium-sized high-quality sites ranked higher." The algorithm

targeted

affiliate sites without useful information and search results with broken links. The estimated impact was 3% to 5% of search queries.

Panda 4.2 update of July 18, 2015

: Another confirmed update, this one was relatively minor and affected 2% to 3% of search queries. It was also a slow rollout, making it less noticeable to SEO professionals.

After Panda 4.2, Google started rolling out the algorithm updates in the Core update, instead of splitting it up. Because the rollout was slow, Google didn't announce it until months later, on January 11, 2016.

1.5. Google Panda & SEO
The main reason why Google made the update is that it was noticed that most webmasters produce content for search engines
However, they publish a lot of content just to attract more visitors, with the sole purpose of getting clicks and giving a good impression to search engines. They don't really care about the quality of the content as much as the traffic they get from it
When in reality, before a user enters his query, he trusts Google to provide him with the best possible results.
So, the Panda update tries to detect those contents that offer no value to users and filled with spam to penalize their SEO.
The Panda update allows Google to ensure that the content presented to users is unique, original and useful.
Chapter 2: How to avoid the Panda penalty?
While in reality, there is not a standard solution to escape Google Panda, there are a few content strategies you should implement
2.1. Create quality content
The main reason for the Panda update is to allow Google users to find useful content in the search results.
On the one hand, if users are not satisfied with the results they get in the search engine, they will probably switch to other search engines.
But if they are more satisfied with what they get there, it will become their best search engine. Therefore, Google is positioning itself to remain the search giant on the web.
Besides, it is its continuous effort to provide the best possible content to users that has made it the "Web Giant".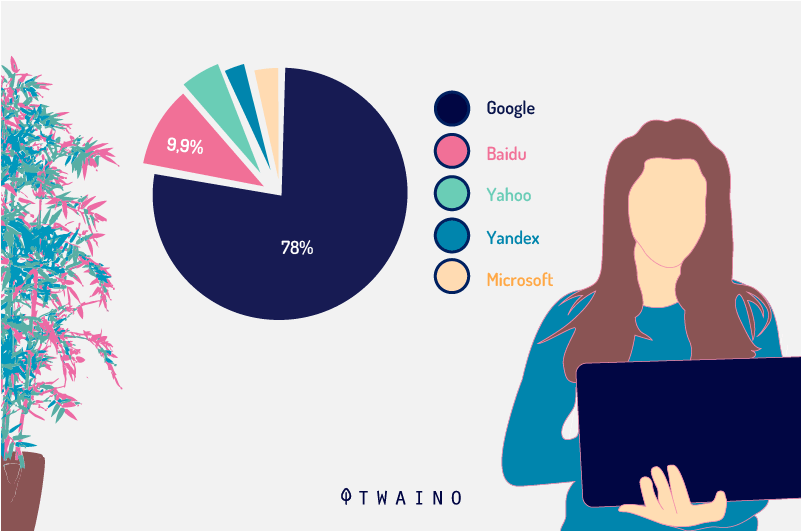 As an illustration, the data shows that on Google, 3.5 billion searches are performed per day and 1.2 trillion searches per year worldwide.
Writing great content for Google and its users means first of all following its quality guidelines which can be summarized as follows
Create pages primarily for users, not for search engines;

Stay true to your target audience through your content;

Avoid practices aimed at improving search engine rankings,

You must create a brand for your website, so that it stands out among many others in your niche.
These Google requirements for high quality content involve several other key points that many web marketers ignore.
For one, high-quality content must start with a catchy title that appeals to the target audience.

While analysis confirms that over 80% of people will read your title and only 20% read the rest of the content, then it makes sense to say that having a good headline is extremely important.
Besides, an image speaks more than 1000 words. Visual content is easier to consume than textual content. Therefore, it is necessary that you include images or videos in your content.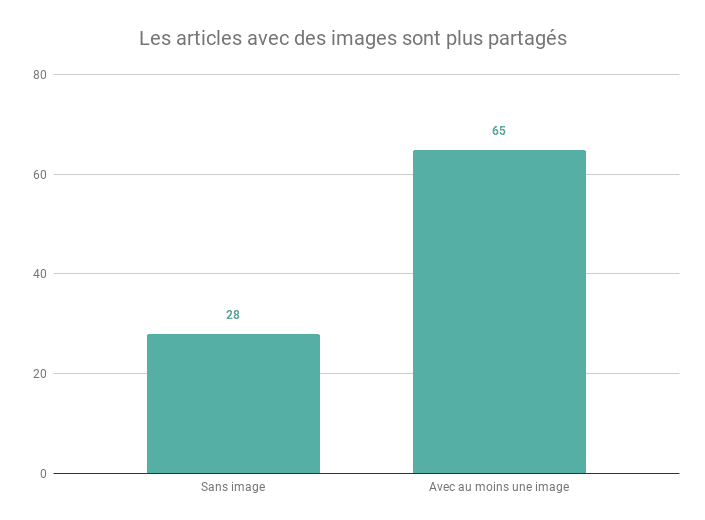 In addition, a study forrester study shows that visual content is processed 60,000 times faster than text in the brain.
2.2. create content for your audience
Ranking in the top position will be worthless if your content is not useful and difficult for your readers to understand. Obviously, this type of content is for search engines.
However, creating content for your audience comes down to knowing your audience and their need in the first place.
The problem with some content writers is that they usually don't understand who they need to address in their writing.
Whereas it is crucial to seek to understand your audience and the problem they are trying to solve with your content.
The easiest way to research your audience is to create a persona for your audience that shows all the characteristics of your ideal audience.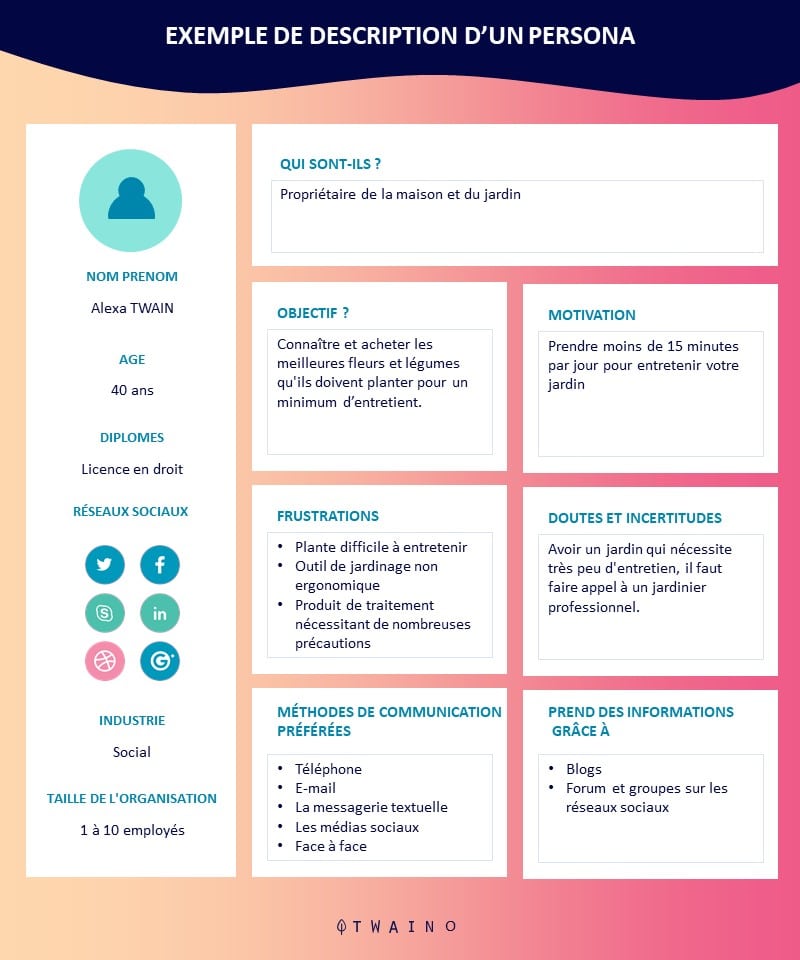 In addition, design is also an important factor to consider when creating content. Well-designed content will improve the user experience, engage readers and keep them hooked on your content.
2.3. Improve and lengthen thin content
Thin content is usually of poor quality and does not provide any value to the user. It very often consists of 100 to 300 words.
On the other hand, long articles bring more satisfaction to the readers because of its size which allows the writer to give more details about the topic.
In addition, a study by Backlinko reveals that the pages of search results are dominated by content of more than 2000 words.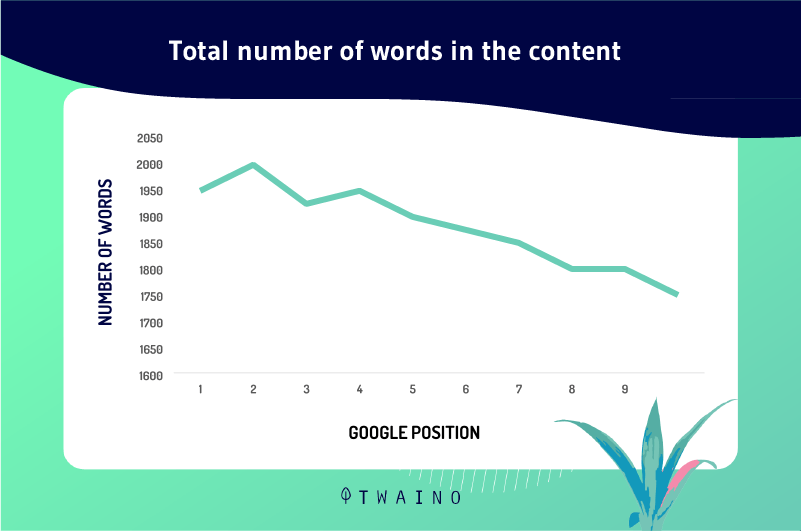 A long content is considered as an authority content according to the web giant.
Conclusion
Google Panda is the algorithm change that allows Google to recognize and penalize the ranking of low quality content.
To escape this Google Panda penalty, I made sure to list some content strategies above.
If you like this article, I invite you to share it and comment.