As its name indicates, paid traffic is the set of visits obtained in return for the payment of a cost. This means investing money in paid advertising sites and platforms (Google Ads, Facebook Ads…) to direct users to a particular page, profile or offer
The goal of any entrepreneur is to grow his business and gain new customers. Among the different ways to achieve this, we have the obtaining of paid traffic
About 16 à 49 % of the people surveyed reported clicking on video ads, text ads and shopping ads
So it's not surprising to see that traffic from paid advertising offers up to 50 % more conversions than organic search
This unnatural traffic offers valuable benefits, but it takes know-how beforehand to get better results.
So what do we really mean by "paid traffic"?

What are its advantages and disadvantages?

How to get it?

What are the paid traffic sources that exist?
We talk about it in detail in this mini guide dedicated to this subject.
Chapter 1: What is Paid Traffic?
In this first part, it is appropriate to start with a complete explanation of the term.
1.1. paid traffic : Global definition
Generally, this traffic is obtained from
From

display ads or displays

the advertising banners, images or texts displayed on other sites;

From

paid searches

these are the ads that search engines such as Google or Bing display on their results pages;

From

advertising campaigns

on social networks: These are ads sent to Internet users on social networks such as Facebook, Instagram or LinkedIn… ;

Of

sponsored content

this is content written by an editor about a product, a service or a brand at the request of an advertiser;

Of

native ads

these are ads that conform to the tones and characters of the site on which they were published.
To be brief, paid traffic can be defined as any flow of visits obtained on a website thanks to commercial measures. It is obtained when you encourage users to click on ads that use different displays such as:
From

pop-ups

a window that automatically appears on the screen when you land on a page. This is usually an advertisement or promotion.

From

banners

an image in the form of a rectangle that is displayed next to the basic content of a site. It usually contains text.

Of

video presentations

.
Paid traffic can be generated on the basis of certain types of paid advertising including PPCwhich is often offered by the majority of advertising platforms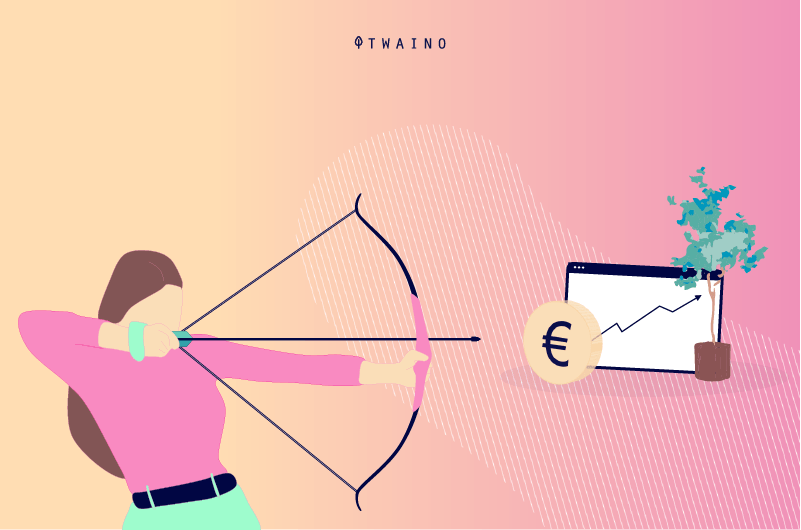 PPC (Pay per click is a particularly widespread form of advertising that is based on a particular concept
Advertisers are sure to benefit from a satisfactory return on investment (traffic/cost) if they agree to pay the agreed cost.
The basic criteria that define this type of advertising are the following
Payment is made only for visits received;

It can be very beneficial when you get a high conversion rate for your ads;

It is subject to uncertainty, especially since companies can sometimes invest a lot and not get the expected result

Webmasters can have detailed information about the performance of their PPC campaigns;

It offers you optimization options;

It allows you to reach a very targeted group of people

You can have full control over your budget.
1.2. The benefits of paid traffic
I will present here, two main advantages that paid traffic can offer.
1.2.1. Easy to set up and use
Paid traffic is a tool that can help the majority of companies, regardless of their field of activity, to optimize their conversion rates
The main reason why it is so popular with businesses is that the means used to obtain it can be quickly set up and immediately functional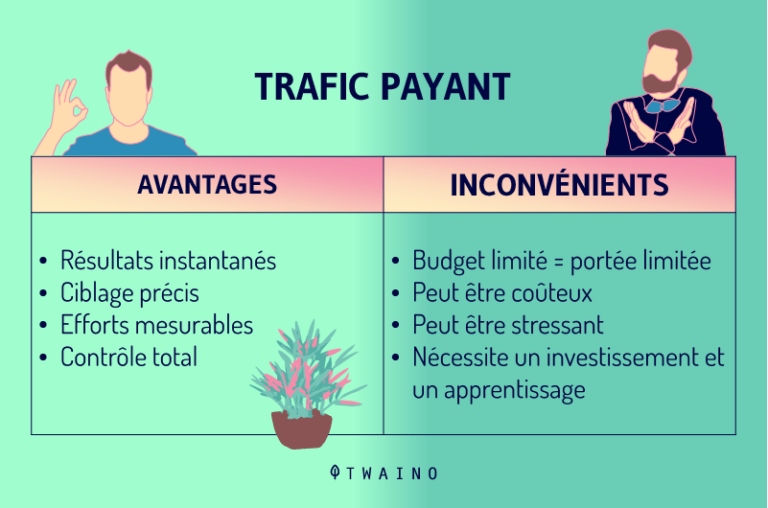 Paid traffic offers much faster turnaround times and immediate results, giving you the opportunity to start driving traffic to your website in record time.
1.2.2. Dramatically increases your site's visibility
With paid traffic, it is possible to target a much wider audience. In fact, advertising systems offer external delivery channels, which means that your ad can be delivered or featured on many other platforms and websites
So this could take your visibility to a whole new level.
However, paid traffic has some disadvantages that are not always known by the people who are doing the advertising (advertisers).
1.3. The disadvantages of paid traffic
The main disadvantage of paid advertising is that it can make you spend a lot of money. If you don't know how to set up a paid ad correctly, it is very likely that you will lose all the money you invested in the campaign.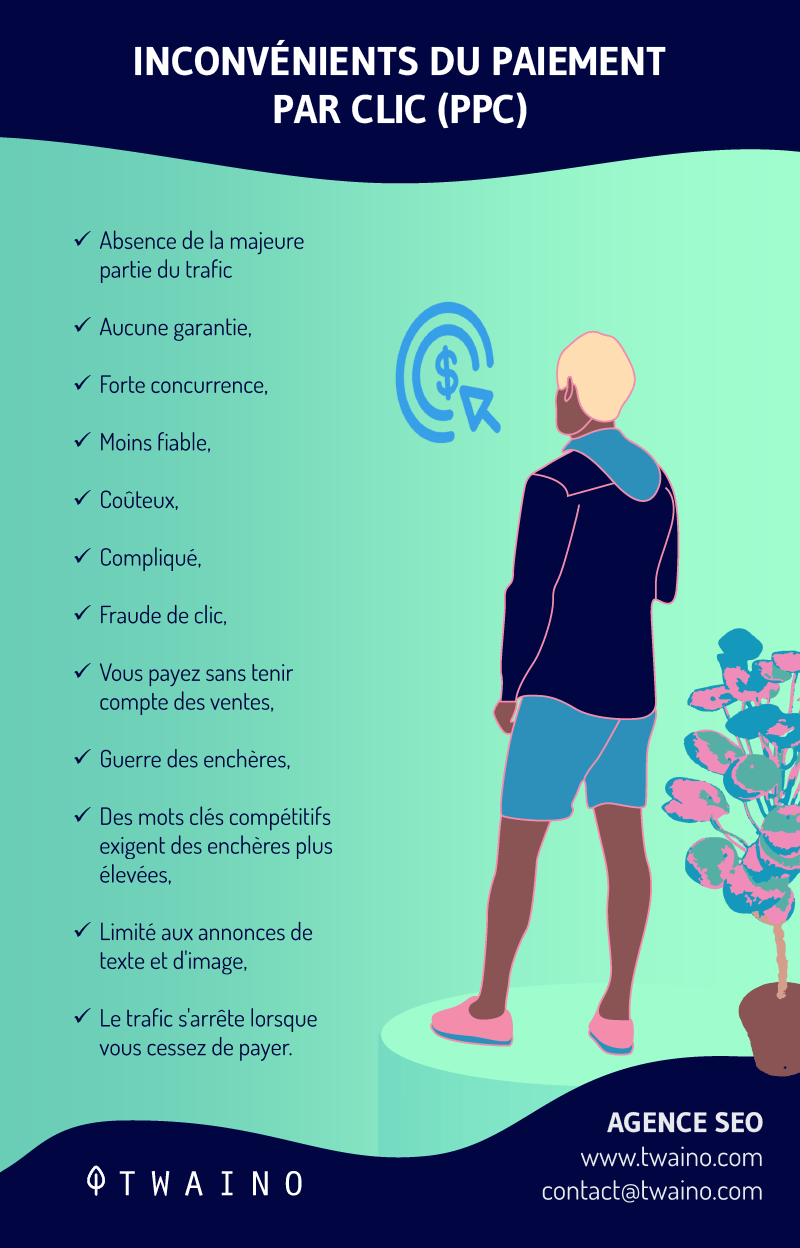 There is also a risk of fraud that advertisers must fight against. In fact, advertisers end up with billions of dollars lost every year due to PPC fraud commonly referred to as "click fraud click fraud".
Click fraud is a type of ad fraud that falsely boosts the number of clicks on a pay-per-click ad. This disaster can be caused by a competitor or a malicious individual
The latter deploys bots, or hires people to commit false clicks. This is an unethical process that aims to drain your daily budget before your ads even reach your target audience.
But with the development of artificial intelligence and machine learning, the monitoring and protection mechanisms have become much stronger
Thus, advertisers can equip themselves with effective tools that can help them limit fraudulent tampering in their PPC campaigns
1.4. Paid traffic vs. organic traffic
There are many ways to generate traffic to a website
Search engine optimization or SEO is the set of techniques used to naturally rank a site by improving its positioning in the SERP. This allows to generate free traffic, commonly called "organic traffic".
This technique offers results that are not immediately visible. You will have to wait a certain amount of time before you can enjoy the benefits of the SEO efforts you have made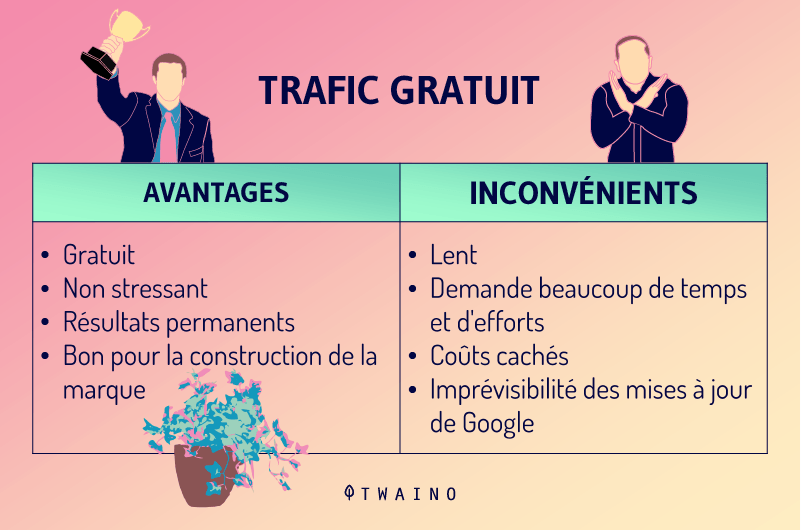 This is a strategy that pays off in the long run, since once the traffic starts flowing in, it remains constant for a long time and grows steadily
So if you can wait and see the results of SEO, organic traffic is probably the solution for you.
Read our article on organic traffic for more information on the subject.
On the other hand, as we mentioned before, paid traffic allows you to get results immediately, but would require a more or less significant financial investment
Now we know what paid traffic means, its advantages as well as its disadvantages
Let's move on to the best sources of paid traffic that will allow you to make paid ads that will generate maximum traffic.
Chapter 2: What are the best sources of paid traffic?
Companies all over the world are spending a lot of money on sources to generate paid traffic. For the simple reason that these platforms are operational and capable of producing a significant return on investment (ROI).
An investment of over 130 billion dollars has been made just for digital advertising in 2019 in the United States. So we all agree that all that money would not be invested in ads if they did not deliver a good result.
What is important is to find the best paid traffic sources that have a good reputation for profitability to drive your advertising campaigns.
If you want your paid ad to be effective, here is a list of the best traffic platforms available online to use: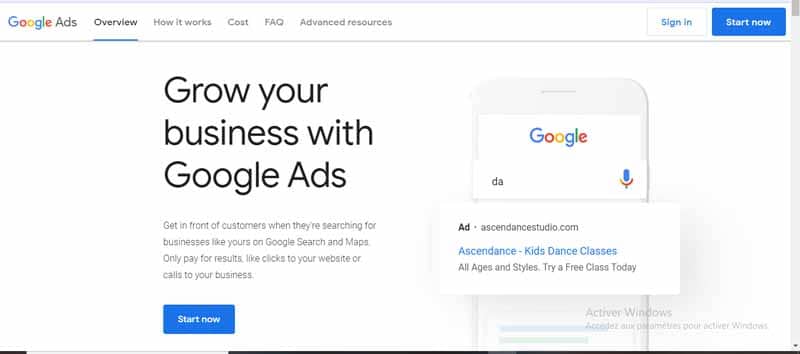 To date, Google alone holds 65 % of all traffic on the web. Advertising campaigns on Google Ads offer on average 200% profitability or $2 of profit for every $1 spent
The configuration of Google Ads is very simple. All you need is:
A great

landing page

this page allows you to welcome visitors when they click on your ad;

A good

ad text

focused on keywords;

A

appropriate budget

.
If you set up the system properly, you can see your ads rank in the top three positions for each targeted keyword. However, it is important to pay close attention to your cost per click
This is indeed the problem with Google ads. Since many competitors would like to appear in the much sought after SERP (search engine results page), the cost per click can go up considerably.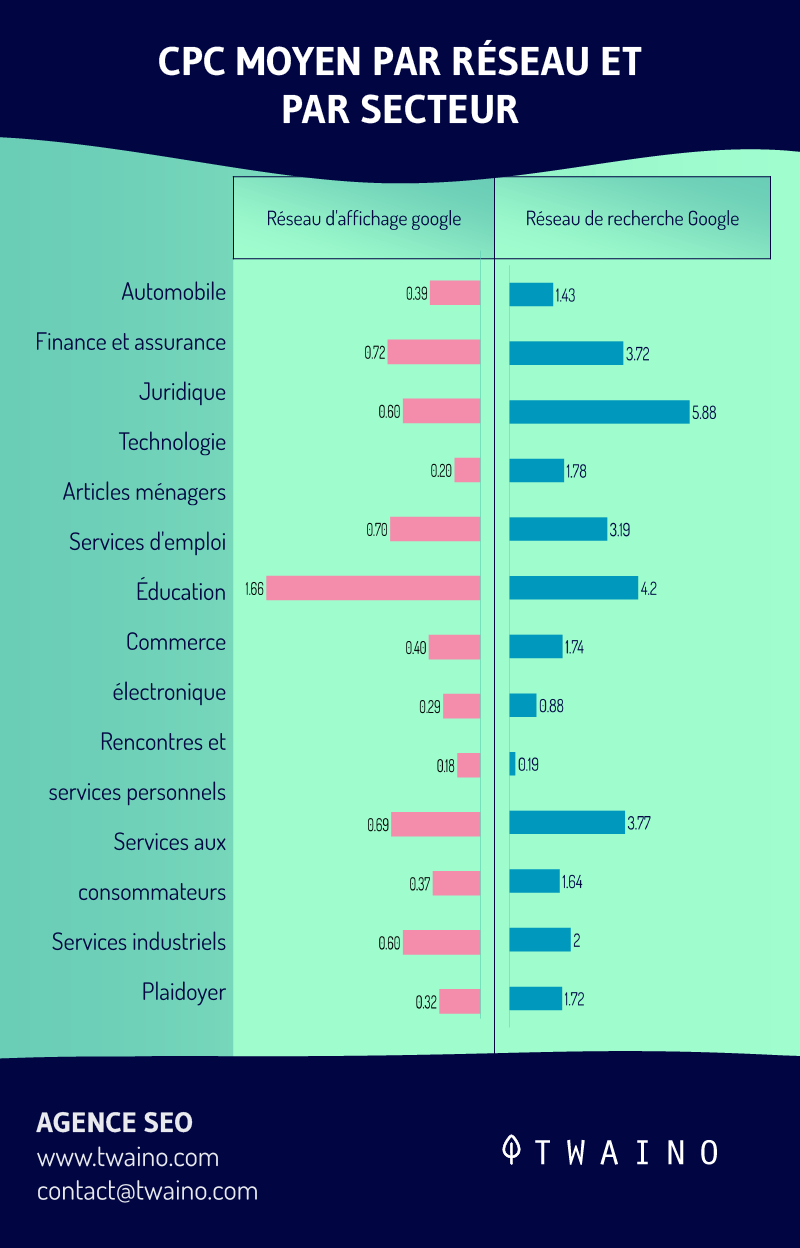 In fact, given your field or industry, the amount that is taken from your budget each time a user clicks on your ad can go up to $135 for a daily minimum of $10 on average
An illustrative example: suppose 1000 users click on your ad on Google in a month, you will pay $135,000 to Google for advertising costs. It doesn't matter to Google if these people bought your products or not.
Even though this platform is quite expensive, it is still one of the most effective sources of paid traffic on the web. This is not surprising since Google is now part of our world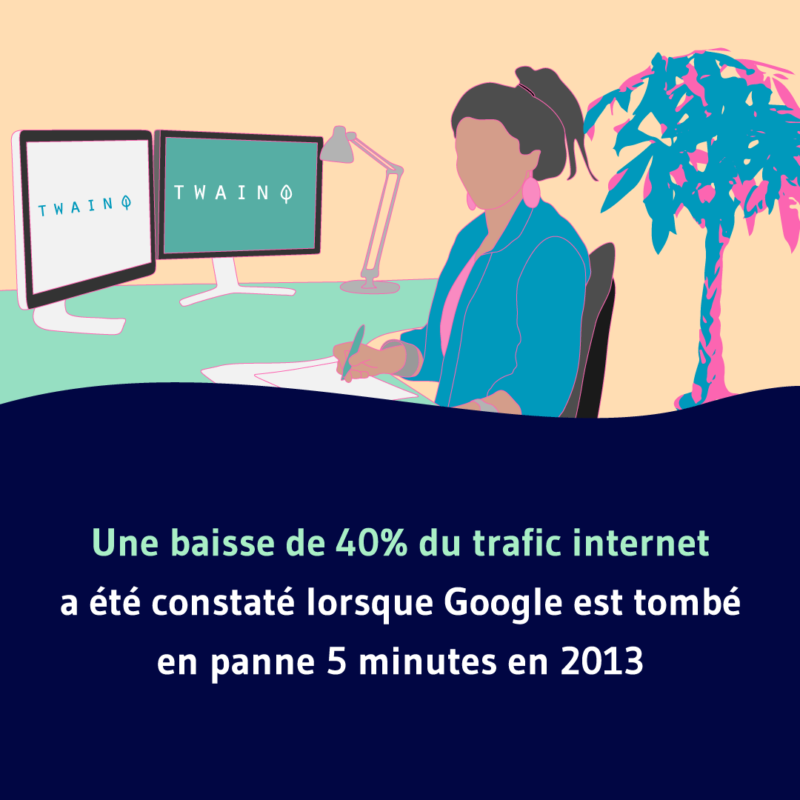 Google ads are so successful that 70 % of all users who make a query on the web contact a business directly as a result of an ad on Google
However, since Google places great importance on the ads placed on its platform, it has the habit of examining them all. Thus, your ads can be rejected if the quality score is too low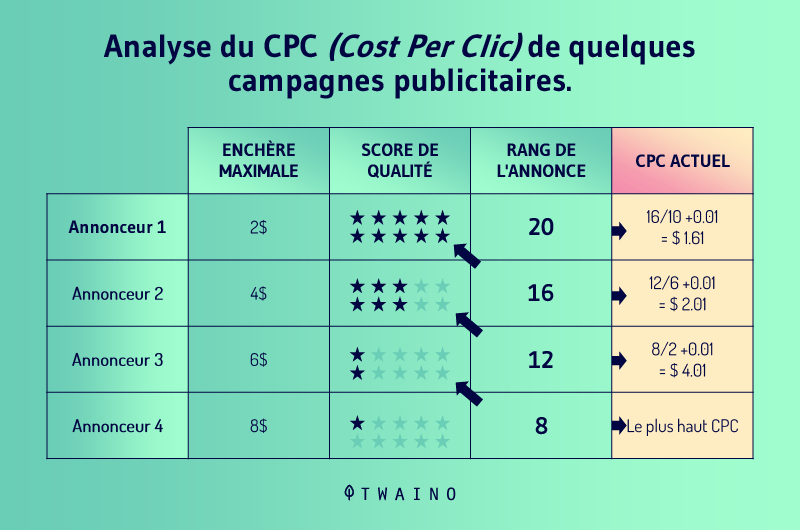 The quality score essentially represents the quality level of an ad. Here are the three criteria that determine Google's quality score:
The relevance and format of the ad;

The usability of the landing page;

Expected click-through rate.
Keep these criteria in mind when setting up your ads. But before you start, you'll need to create a Google Ads account
To create it you will need :
A Gmail address ;

Then access the homepage of Google Ads ;

Then, fill in the information about your company, as well as your bank details.
Here are 05 steps to launch your advertising campaign on Google :
2.1.1. Define the objectives of your Google Ads campaign
First of all, it is necessary to identify your needs and your objectives in order to be able to carry out a campaign which is very effective. These objectives must be clear and relevant.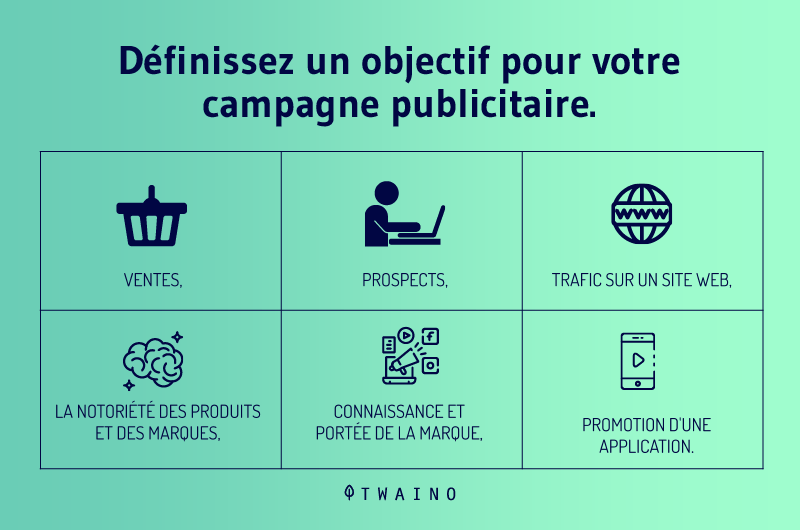 For example, a company that specializes in interior design wants to increase its requests for quotes. In order to do so, it must be able to attract traffic on its site and potential customers.
This campaign will therefore consist in reaching this objective through ads that aim at targeting a qualified public. Now in a second step you need to develop your landing page
Source comexplorer
This is the page on which visitors land when they click on your link. This page must be relevant to the ad viewed and must contain a call to action CTA that invites to fill out a quote form.
2.1.2 Identify precisely your target and the right keywords
Google Ads allows you to parameterize several elements to elaborate very targeted campaigns. Knowing your audience well consists in knowing :
Its age ;

His income ;

Their interests;

The devices used to connect;

Etc.
You also need to know what keywords they are likely to search for based on their goals, whether it is to buy or to get information
Google provides you with a tool called "Google Keyword Planner" which allows you to search for keywords considering their
Search frequency ;

And their degree of competition;

Etc.
All this information will allow you to target a quality audience and direct it to your site.
2.1.3. Establish your budget
It is important to define a budget if you want to have a good return on investment. Setting a yearly or daily budget will allow you to foresee the risks and to see clearly on all your expenses
Several criteria can influence the amount of the bids for your ads. There can be:
The devices used by the target for browsing;

The consumption habits
Bids represent the amount of money you will have to spend for an advertising campaign. We recommend that you choose Cost Per Click (CPC) bidding when you make your first Google Ads campaign
This technique offers you two main advantages:
You only pay when users click on your ad;

Your budget is under control, because you really have the volume of clicks obtained on your ad, compared to the funds spent.
2.1.4. Organize your account and then create ads
The organization or structuring of your account is a very complex step that is subdivided into three levels:
The campaign in which you will arrange your different ads;

The keywords;

And the ads themselves.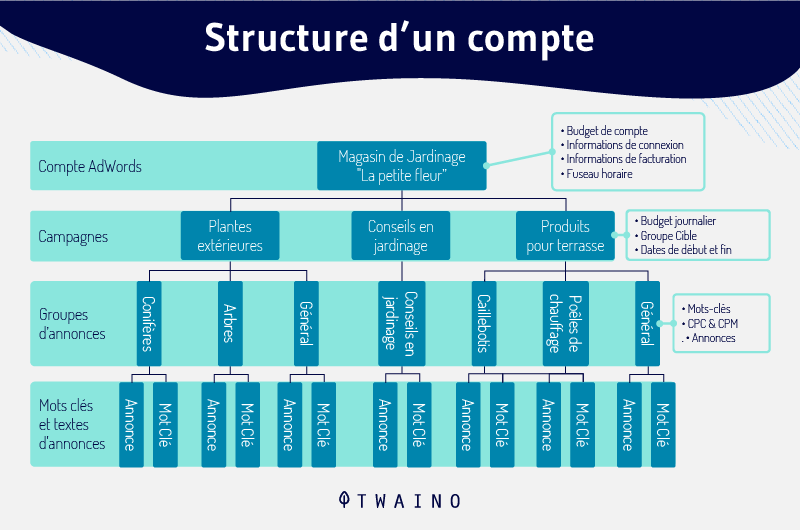 To perfect this step, we advise you to :
Choose a structure appropriate to your objectives;

Write a relevant and attractive ad;

Take care of your writing: A fluid, readable and understandable text;

Use relevant keywords;

Present all useful information about your company and your products;

Stand out from your competitors by presenting a unique offer.
2.1.5. Launch and follow up your campaign
You are ready to broadcast your campaign, but you must be patient. It is important to do some checks to make sure that your campaign is performing well.
So, you need to:
Take the time to check

the A/B testing

of your ads: This would mean that you need to test several versions of ads with your audience in order to determine the model that offers the best result;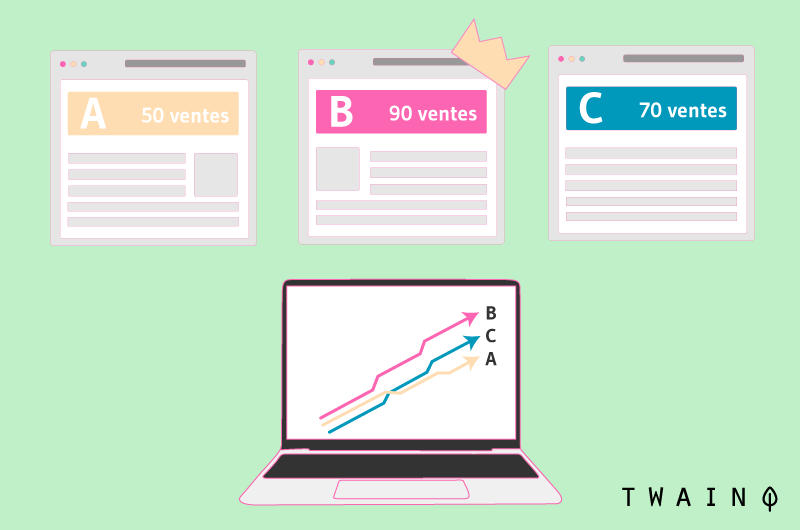 Check if the landing pages of your ads are relevant;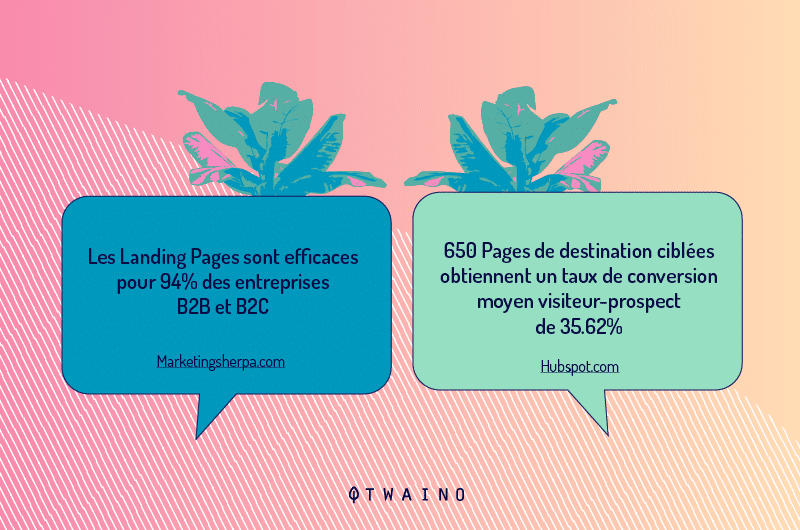 Also check if the landing pages have CTAs (Call To Action) or calls to action;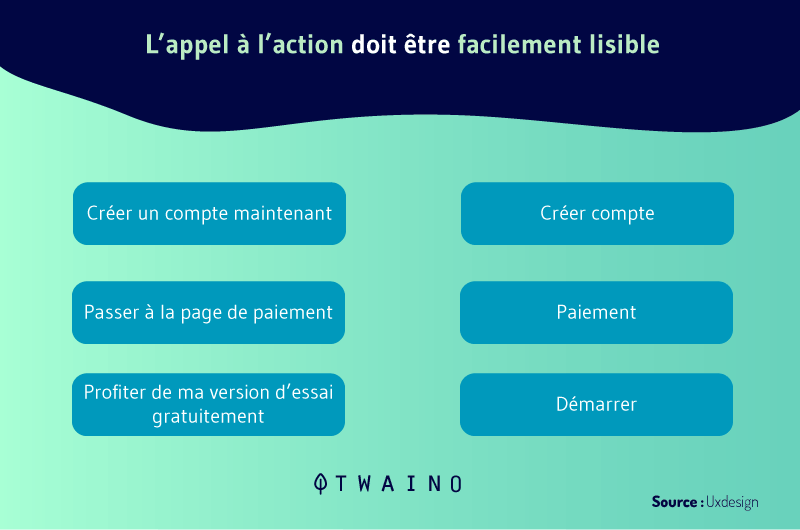 2.2 Instagram Ads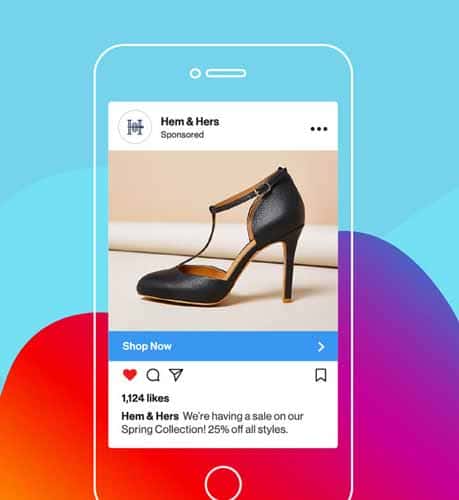 Source Fiber
Instagram is one of the fastest growing social networks and has all the characteristics to become one of your most effective paid traffic sources. Still called "Instagram for business", this social network has a total of 400 million active members and has many more advertisers than Twitter
As a photo-sharing social network, Instagram offers impressive engagement and ROI. As a widely used social network, the cost per click ranges from $0.5 to $1.50
The platform currently has over 2 million advertisers. The rate of return obtained on advertising expenses can reach 3.7 times, or about 400% profitability. An impressive result
All advertisers have to do is :
Launch a video or photo advertising campaign;

Target their audience;

Define the budget they are willing to spend;

Then let the traffic flow.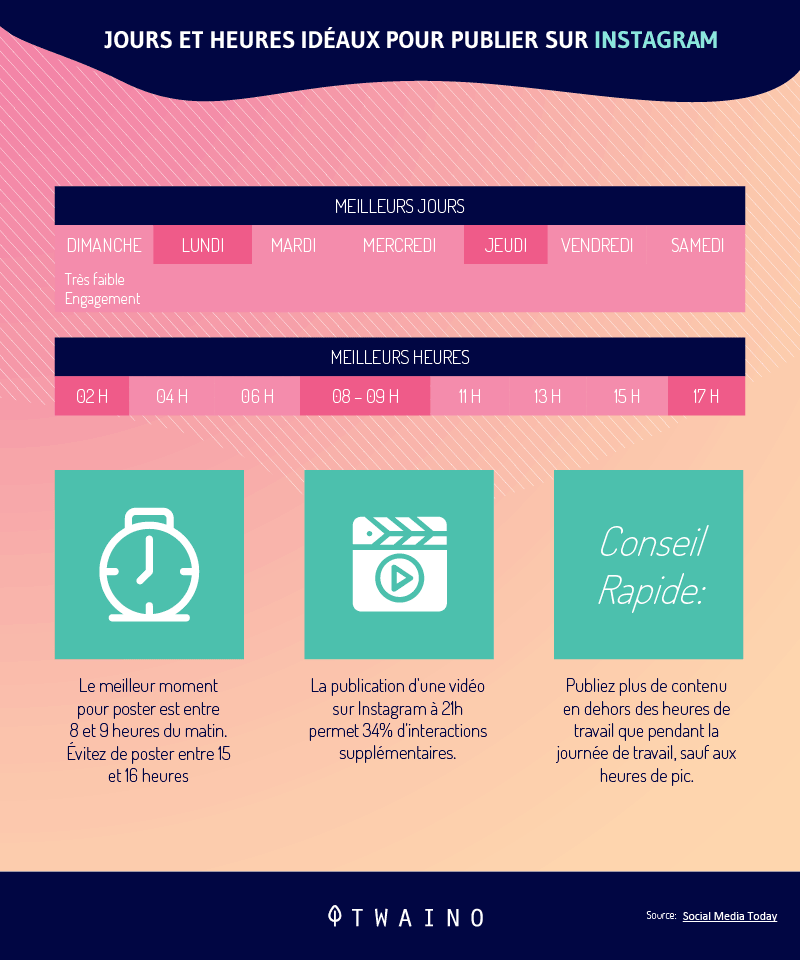 If you want to get the most out of your Instagram advertising campaigns, you'll need to focus on video ads. Indeed, instagram users are particularly fond of videos
These often generate a lot of engagement and more traffic to the website concerned, especially when the video sequence is attractive and convincing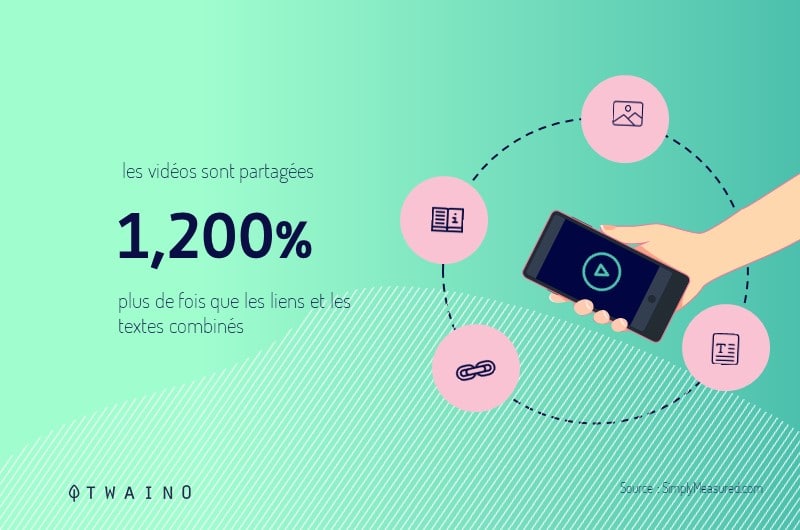 To get the most out of this source of paid traffic, the best way is to make use of specific options such as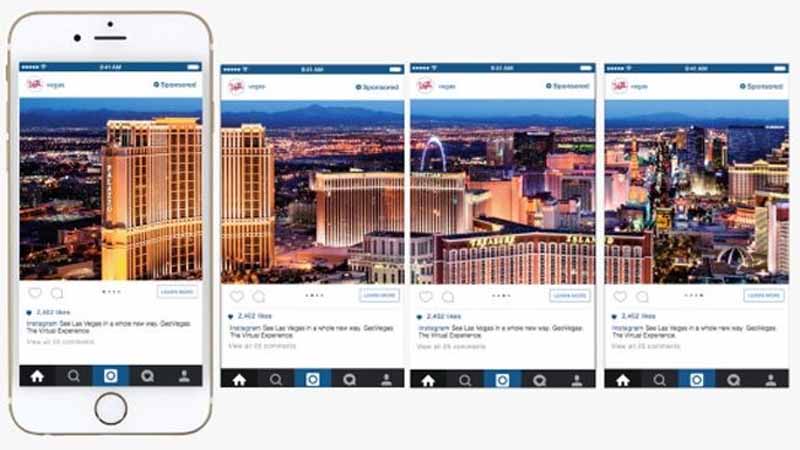 Source Pinterest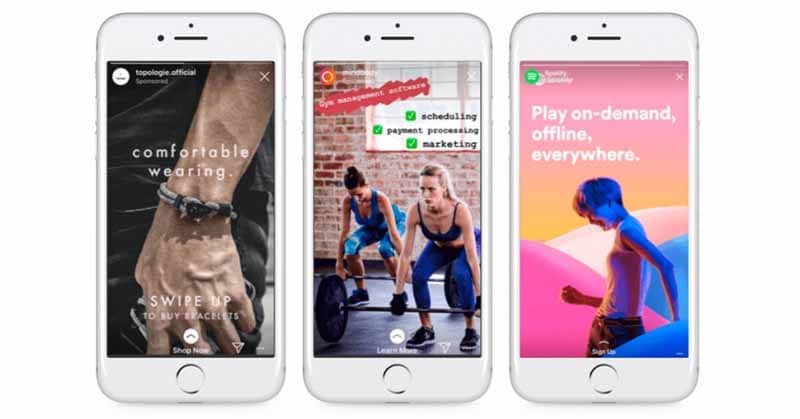 Source Klikeri
They work very well and can offer you a better return on investment on your ads
A few steps to create an impactful instagram post:
Connect your Instagram account to your Facebook page and then access the Facebook ad managers:just click on the "

setting

" button below the page name on the left, then click on the

Instagram

button in the list on the left to see this display;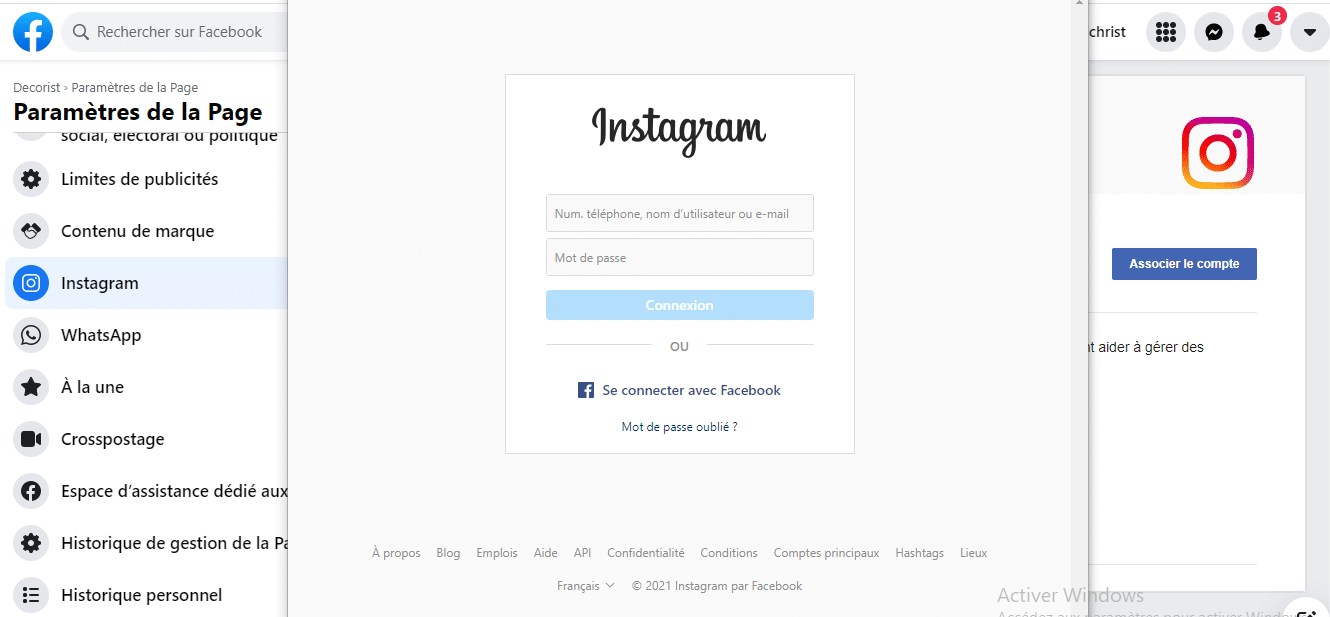 Set up an ad campaign in the Facebook ad manager by choosing your goals;

Select the specific criteria for your ad: This will involve defining an audience, and choosing the geographical areas where you want to broadcast your ad;

Define your budget and your

advertising calendar

(the length of time your campaign covers);

Optimize and review your Instagram ads: Check and monitor the Facebook manager dashboard regularly. This includes all the performance indicators for your ads.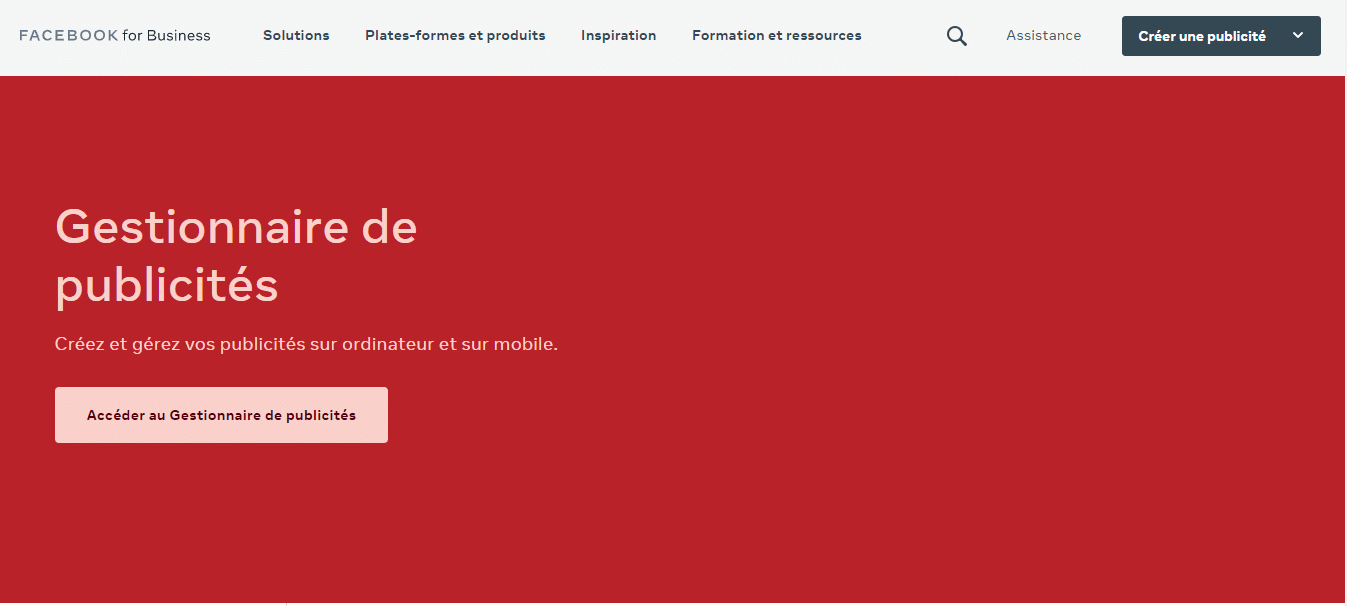 As the parent company of Instagram, Facebook is the largest social network in the world. It offers exceptional reach and visibility to businesses that want to grow their brand awareness and make more revenue.
In the third quarter of 2018, the Google company made about $14 billion in revenue. Most of this is money invested by advertisers during their advertising campaigns on the platform.
Indeed, 30% of marketers of web marketers consider Facebook to be the platform that offers the highest rate of return on ad spend
Thus, Facebook has always ruled the market, although it has recently dropped in popularity by becoming the third most popular website in the world.
Knowing that more than 68% of Americans use Facebook, we can clearly conclude that Facebook Ads has a huge potential
However, you need to be smart in the way you set up your advertising campaigns.
The advertising interface is very self-explanatory and makes it easy to implement your campaigns. On the other hand, the Facebook company has strict requirements. Indeed, it does not accept just any ads you present to it.
It is therefore important to make sure that the ads are up to standard before setting them up.
However, you will need to:
Implement a suitable landing page

Customize your

audience

this is a category of people that you target according to specific criteria. They will not have the choice, they will just see your ad since they are part of the audience;

Integrate correctly the

pixels to ensure retargeting

with

the Facebook tracking pixel

tracking pixel, you can track your website visitors based on

The kinds of actions they took on the site ;

The types of ads they encountered before coming to your site;

Which pages of your website they read;

Products they added to their shopping carts.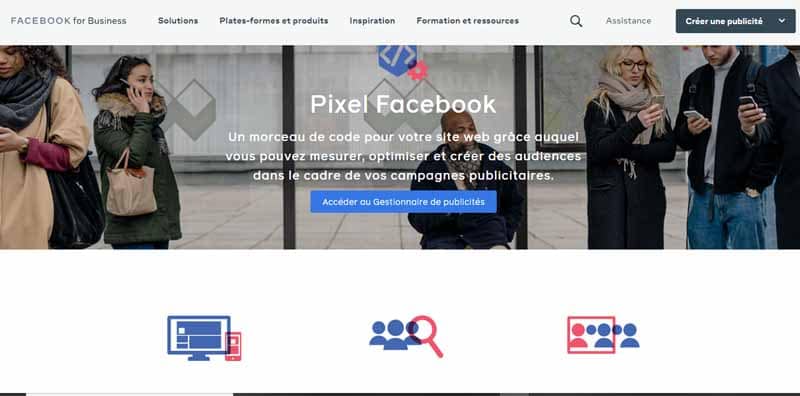 This would be even more necessary, considering that the cost per click of the platform is on average $1.72.
It will also be necessary to focus on video ads and be smart about it if you want to get better results. You should know that the majority of readers turn off the sound when they watch these videos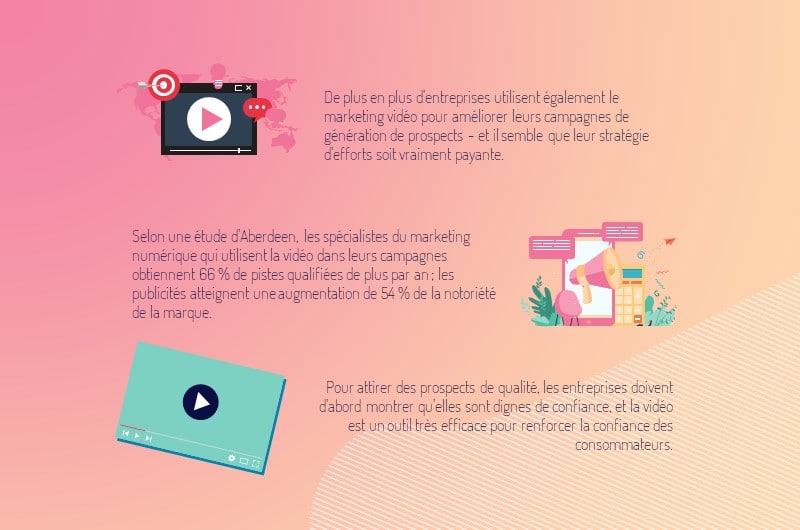 Therefore, bring out in your video designs:
From

text captions

;

Text captions

text overlays

;

Some

bold text
By doing this, even with the sound turned off, your audience can understand the message very well. If you run an e-commerce store, you'll be happy to know that your number of clicks on these sites has almost tripled
Facebook can also ban or restrict certain ads. Here are some types of ad content that Facebook will not display:
Content that violates the

community standards

facebook community standards;

Illegal products or services;

Discriminatory acts;

Financial Services;

Online pharmacy;

Drugs or related substances;

Misleading, controversial, offensive or erroneous content;

Malicious software;

Etc.
Check out the website related to the facebook policies for more information. If your business falls into one of these categories, your ads will not be able to be displayed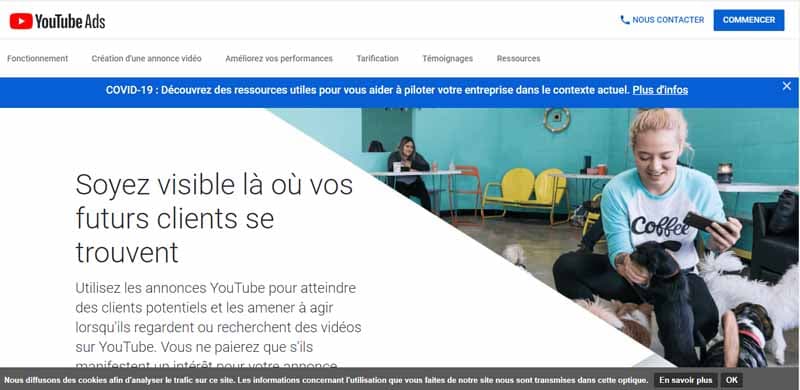 YouTube is the second most popular website and search engine in the world. It can also promote ads
This video hosting platform is perfect for running your advertising campaigns and can improve your conversion rate on your products.
With more than 1.5 billion users and a total of 5 billion videos viewed per day, it is often very rare to not reach your goals with it
The good news with YouTube is the fact that it is a relatively new platform. Because of this, advertisers can still benefit from a very low cost per click, around $0.02 for example
However, this means being able to identify your audience. You should always keep in mind that YouTube users are there just to watch videos
So if you want to to drive some of that traffic to your website, you're going to have to set up your landing page so that it includes informative and entertaining videos
It would make no sense to direct them to a purely text-based site. If you do this, you will probably see your bounce rate skyrocket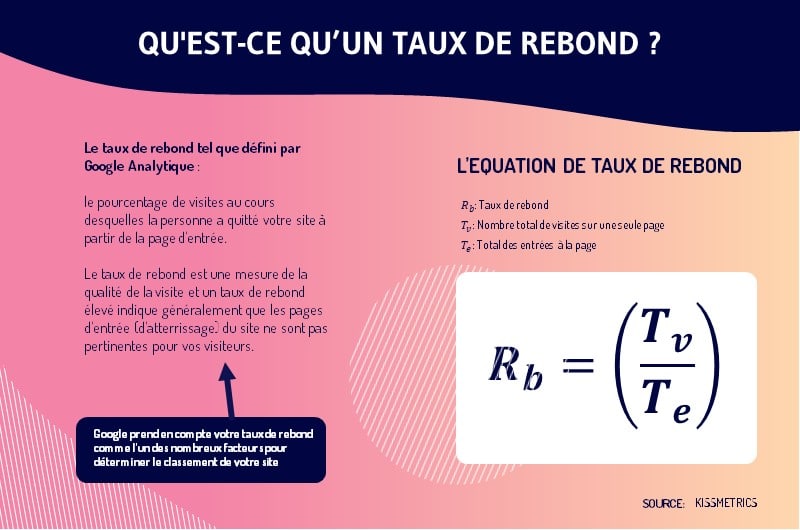 Several ad formats formats are available to you. You may want to try each format individually to determine which one will be most suitable for your ads
To get the most out of your advertising dollars, you can try building email directories. That is, instead of trying to force your visitors to buy your products directly when they click on your ads, you can first set up a compelling landing page.
This will greet visitors with a reward in exchange for their email addresses. Once these addresses are collected, it will be easier for you to sell, because you can contact all these prospects by e-mail, to offer them your products.
It is quite possible that these customers buy your products directly after seeing your ads, but this is rare
If you can make good use of the YouTube platform, it can help you generate a maximum amount of traffic that can boost your income.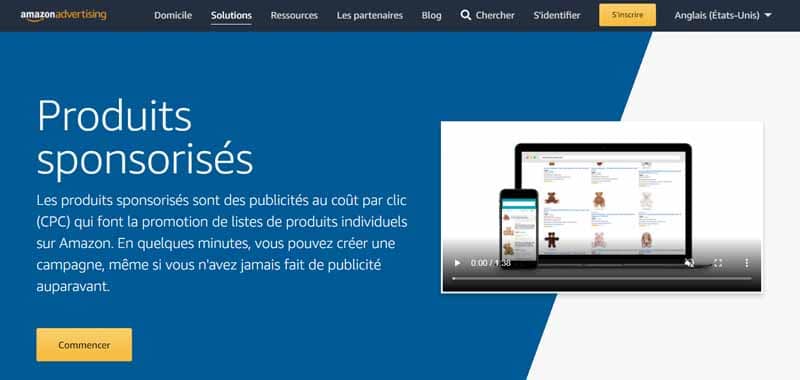 According to CNBCgoogle is reportedly losing some market share to Amazon. This is probably due to the fact that many people search for their products on Amazon and make their purchases directly on this site.
However, the ads on this platform are more effective for E-commerce companies or merchants who sell on Amazon
The latter is a huge business especially with its sponsored product ads, it will probably not stop growing and winning the market.
66% of online shoppers online shoppers said based on a survey done in 2019 that they start their product research directly on Amazon's platform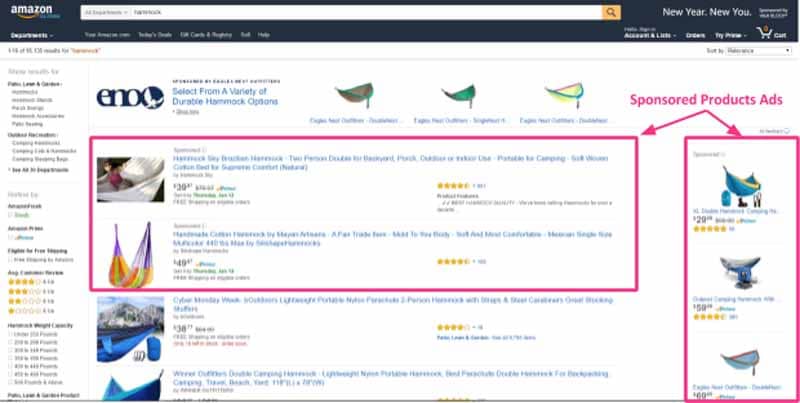 Source Prestozon
Of course these searches often lead to purchases. The fact is, Amazon's ad platform is one of the top sources of best-performing paid traffic for retailers and third-party sellers.
Therefore, if you're not using Amazon as part of your retail business, you're missing out on a great opportunity to rake in a nice amount of money and traffic
It has a pretty simple to understand and easy to use interface. All you will need to do to advertise Amazon is:
To be willing to put in the effort;

Find good products;

To have some skill in copywriting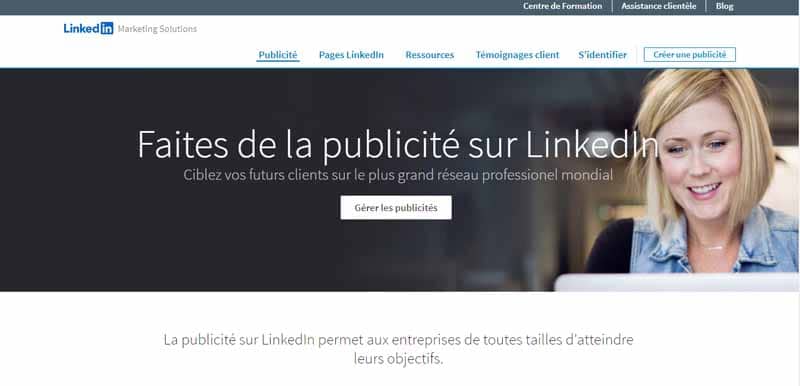 Some time ago LinkedIn finally introduced an advertising feature calledlinkedIn Profile Targeting". This means that you have the ability to choose the specific individuals or hierarchical people who can see your ad
In other words, you can run ad campaigns targeting only business leaders or CEOs.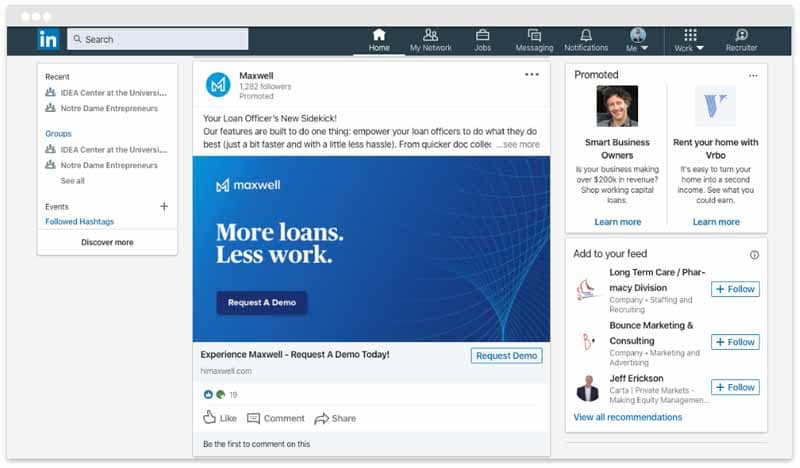 Source Tuff
While not as popular as other sources of paid traffic, LinkedIn is full of people looking for a certain opportunity. The ads that work the best on this platform are the b2B business ads. Users are particularly responsive to these.
LinkedIn offers low advertising costs. It is a tool that I highly recommend you explore and get the most out of
If you want to know more about paid traffic or SEO, follow our guide on Search Engine Marketing.
Chapter 3: Other questions about paid traffic
3.1. what is paid traffic?
As the name suggests, paid traffic is the set of visits obtained in return for the payment of an advertising cost
3.2. What are the advantages of paid traffic?
Generate instant access:

With the right strategy, you can see results start to appear immediately, rather than having to wait for results over time like organic traffic.

You can get sales faster:

If you run ads on search engines like Google, people will see your ad exactly when they search for words that relate to it. This has great sales potential, as the content of the displayed ad will be directly related to a potential customer's need.

You can segment your ad campaigns more effectively:

With paid ads, you can deliver your ads only to the target audience, the people most likely to make a purchase.
3.3. What are the paid traffic platforms?
There are several platforms on which you can create your ad campaigns, but the most popular are:
Google Ads;

Facebook Ads;

YouTube Ads;

Instagram Ads;

Linkedin Ads ;

Etc.
But be careful, the platforms should be chosen according to the type of audience you are targeting.
3.4. Which is better: organic or paid traffic?
To help you decide and know what is better for, we will briefly look at the differences between the two:
One is paid for keywords while the other is based on an SEO and content strategy ;

Unlike the paid technique, the positioning in the organic is done for a limited number of keywords;

In

in organic, the results are medium and long term

whereas in the

paid strategy, the results are observed instantly

;

In organic, the results are

permanent

whereas in the paid strategy, they are

temporary

(if you stop paying, the whole strategy can suffer).
You can not only opt for one or the other, but also for both at the same time, it depends on your objectives
In summary
Paid Traffic is undoubtedly one of the essential elements to make your website visible. It is essentially generated by ads and paid advertisements aimed at attracting visitors to your website. These ads are placed on dedicated platforms or search engines.
Among the best sources of paid traffic, we had to mention in this content: the famous Google ads, Instagram ads, Facebook ads, LinkedIn ads, etc. These platforms are not the only ones in the digital market, but they are the most used, because they offer a satisfactory return on investment.
We also took the opportunity to explain the different ways these platforms work and the benefits they can give you in terms of traffic and profitability
We are at the end of our article. We look forward to your comments
Thank you!