An authority website is a website that is considered an "authoritative" site. They usually have a reputation for being accurate and trustworthy. An authority website usually has a large number of links from other sites that have chosen to link to it. This is because the site meets certain quality standards and has been deemed trustworthy by many people who have visited it, which reflects well on its owner/operator.
Approximately 1.80 billion websites are totaled online in 2021. This very high number, which will probably not stop increasing, over the next few years, shows the rate at which businesses are migrating to the digital sector.
Within this world, there are several categories of sites with their particularities. But the ones we're going to talk about today and that present themselves as must-haves are the authority websites.
As the name suggests, these are websites that dominate their sectors of activity because of their preciously built notoriety, without forgetting the important traffic they can drain as well as their income.
If you're reading this article, it's probably because you'd like to know more about how these webmasters were able to build their authority sites, the prerequisites you need to have before starting, and the categories of authority sites that exist.
That's exactly what you will see in this article. Let's get started!
Chapter 1: What does authority site mean?
In this first chapter, I will give you details on what an authority site is, but added to that, you will also see :
The purpose of an authority site ;
The benefits of creating an authority site;
How authority sites are better than classic niche sites;
And what makes these sites simple, profitable and fun to build.
1.what is an authority site?
An authority site is a website based on the creation of content, which are useful, reliable and respected sources of information by the informed actors of its sector of activity.
It is a large website that offers real added value, thanks to its excellent content marketing. This allows Internet users to trust and follow the website's recommendations without fear.
We can say that: authority site = large site based on content followed by several sources of traffic and revenue. This designates them mainly as companies.
It should be mentioned that they can be built without any intention of marketing physical products. In reality, given the way they are built, authority sites are much more like blog sites, as the main product put forward is "information".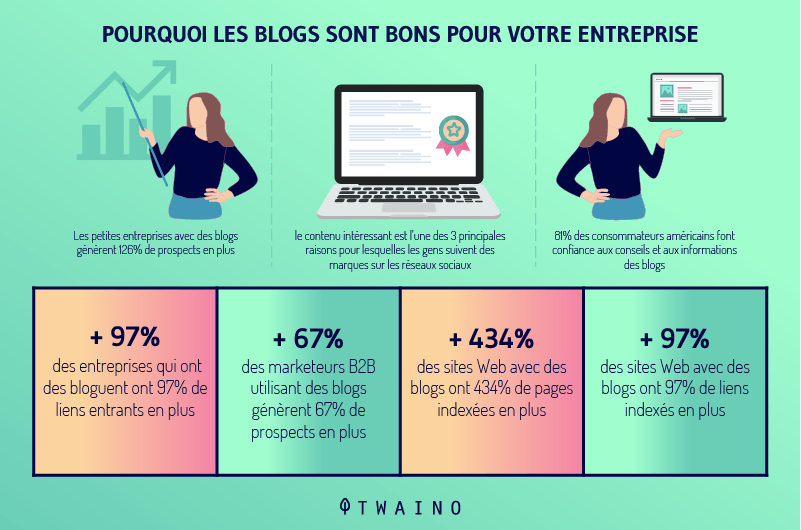 This makes their management more interesting since:
There are no physical inventory problems;
There is almost no customer service;
They are able to become almost entirely passive in their development processes.
Also, since it is much easier today to make publications on websites, authority sites are simple to set up and can be established for a theoretically estimated cost of less than $100.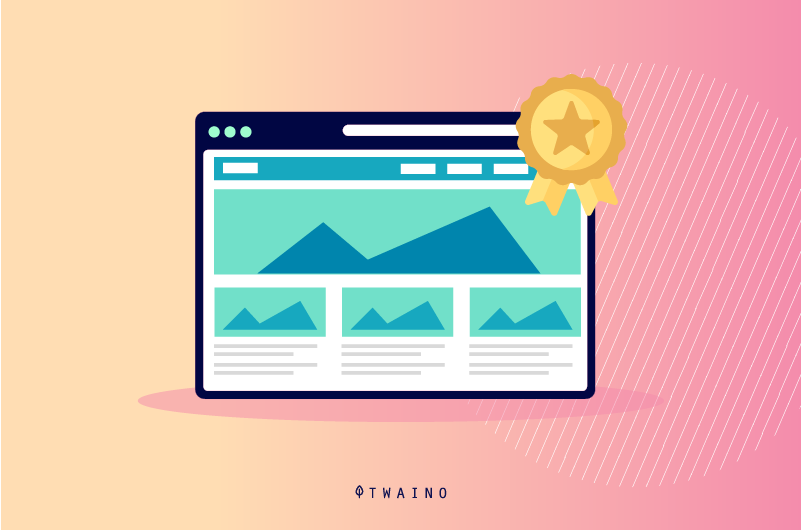 This is among the causes why many people prefer authority sites. These are an ideal way to build a successful business that brings in passive income without the need for people to quit their jobs.
It is true that the more investment there is, the easier and quicker it is to set up, but you should know that when it comes to raw numbers, the return on investment of authority sites can be really substantial.
This is probably the characteristic that gives all their importance to authority sites. Nevertheless, they have some diversification, which is incorporated into both their traffic and revenue.
You may wonder why. For the simple reason that the web is constantly changing. So diversifying your traffic and revenue sources helps you survive longer.
As with any long-term investment, the key to success is to diversify your sources. This is similar to investing in the financial market
You don't just buy one stock and hope for the best, you buy several stocks from different places to minimize your risk. It's becoming common to meet people who tell of their horrific experiences on how:
They were penalized by Google;
Their Facebook accounts were blocked;
Or they were banned by Amazon.
The authority site business model helps protect against these types of problems.
1.2. history of authority sites
The history of authority sites has been tumultuous. First, you should know that age is a criterion when it comes to authority sites
When you have a qualitative and functional domain for more than 20 years, with several contents as well as other elements that characterize a good site, you will get significantly more authority than a website designed and launched online about 5 months ago.
However, this rule is not always valid, as there are many newly launched sites that outperform older sites because they have made considerable efforts to gain authority.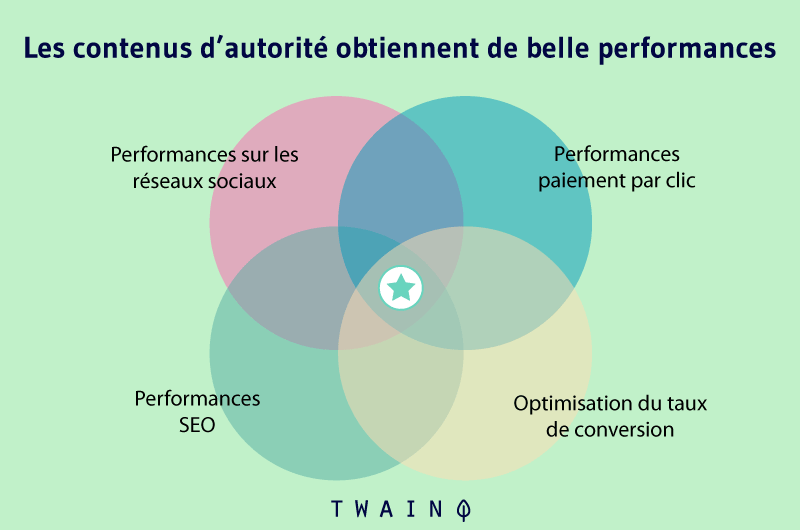 For the majority of authority sites, they started as niche sites when web marketing started to be popular. A few authority sites began by revealing just one part of their current business, then they later expanded to all the related areas they could imagine.
With optimal search engine optimization, accompanied by a long lifespan, these sites eventually achieved great authority. This success would not be possible without their perseverance, and their ability to keep up to date on the latest techniques, adapting to each update of the Google algorithm
This will allow them to get the maximum amount of search traffic from the keywords they have positioned themselves on.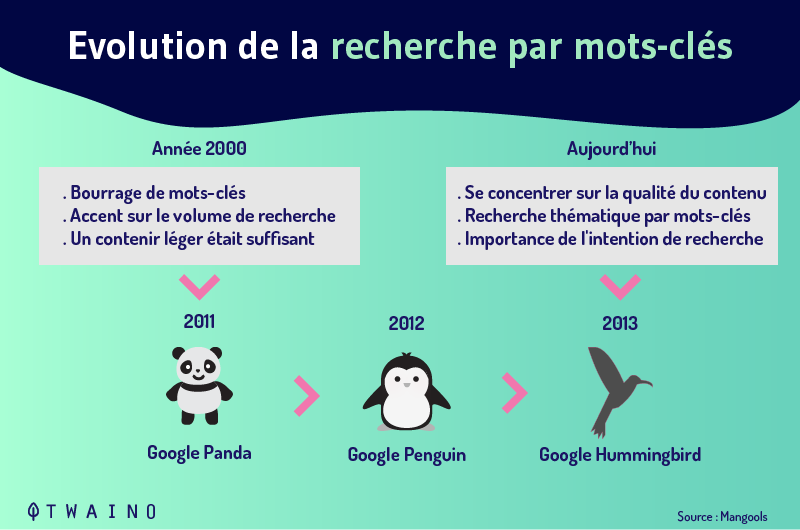 1.3. What is the purpose of authority sites?
Authority sites are mostly information poles, because users often go on the internet to get more complete information on specific themes or subjects.
These sites are there to give relevant answers to questions that are usually asked by Internet users. In this logic, an authority site is considered to be the most reliable and the best source of information online on a particular niche.
That being said, website owners must ensure that they become a source for other sites from backlinks.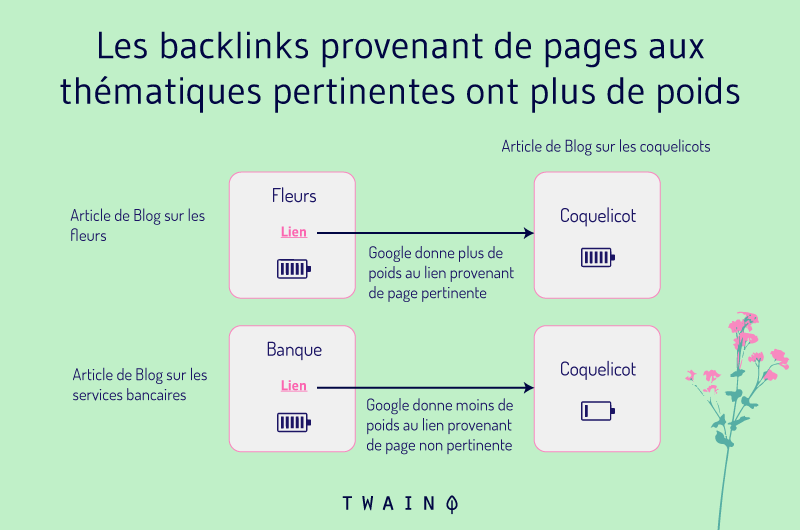 They need to make sure that their content is regularly updated. This matters a lot, if you want people to remember you. So your content should be quantitative and regular.
It is also important to check which of your articles are likely to be monetized. Once you have created a reputation, it may be that your site can become a sought after source.
1.4. The benefits of creating an authority site
There are some definite advantages to creating authority sites. Among these advantages is the fact that the sites are usually designed to address all components of a specific topic.
This allows you to gain many organic search results on a large scale, and without even taking into account the high ranking obtained from being an authority site.
For a site to become an authority site, it is important that it has a significant amount of content. This content should be based on keywords related to your topic. However, the site must have a large number of long tail keywords related to that theme.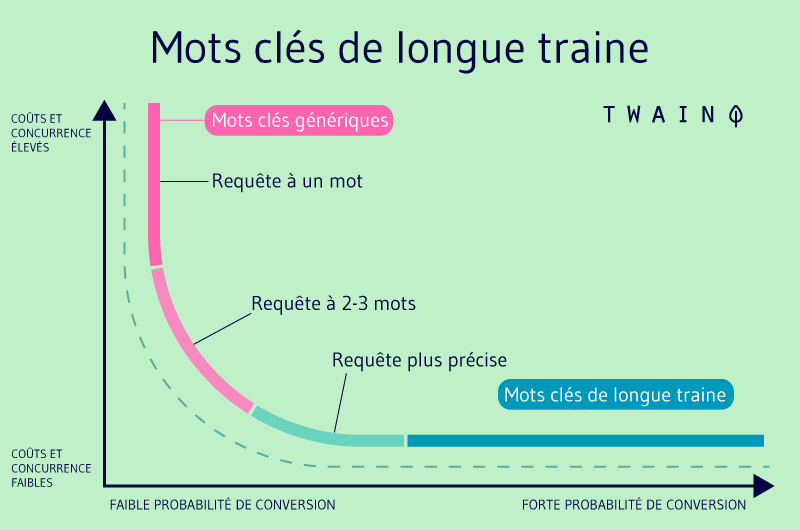 The other advantage of an authority site is the creation of natural links. Being at the top of the rankings for a specific topic is a process that works in a self-sustaining way
You stay on top because people see you as such and link to your site from theirs. In some cases, authority sites can be:
Government sites;
Educational sites;
Major brand sites;
Websites that put a lot of effort into being at the top of the list for a specific topic.
Ultimately, you will have to benefit from a large amount of traffic, as you rank high for several different keywords related to your topic. When your website is considered an authority site by Google, it means that you will appear on page 1 and 2 of it.
Depending on the topic you are covering, it is even possible that you could get the coveted number one spot. If these keywords generate a lot of traffic, you could potentially generate a lot of money.
1.5. Why create an authority site instead of a traditional niche site
There are several reasons why you should build an authority site instead of a traditional niche site:
Search engines actually want to rank authority sites higher in the SERPs. This makes your SEO and free traffic acquisition actions much more effective;
People voluntarily share content published on the best authority sites. This increases your traffic, diversifies your traffic sources and makes your SEO work easier;
Building this kind of site brings great personal satisfaction, since you know deep down that the information you publish offers real value to users;
Authority sites are easier to build in most cases, because their objectives are so well defined that the steps to follow during the project are obvious;
These sites have a greater potential for long-term return than niche sites. Already favored by users and search engines, they tend to easily stay at the top of the rankings over the long term;
Authority sites that are monetized with Google Adsense, do not risk to have their Adsense accounts blocked, because they do not give the impression to have been created on purpose for Adsense;
They get more easily links that stay in the long term than classic niche sites. And as I mentioned above, they can earn completely natural links, which is not the case for niche sites.
I really can't think of a single good reason to build a traditional niche site instead of an authority site. In my own opinion, the traditional niche site is an obsolete business model
Authority sites are easier and more fun to build and make more money. Let's really look at why they are.
1.6. What makes authority sites easy, profitable and fun to build?
Authority sites present themselves as easy sites to build because you set out to help a specific category of people. I can assure you that focusing on a specific persona to satisfy makes building authority sites 10 times easier.
This is because you have a highly targeted and very specific audience that you want to help to:
Accomplish a task;
Educate about something;
Or solve a problem.
It's as easy as having a discussion with one of your friends who asks you about a subject you are an expert on. Very simple, isn't it? I can assume that you like to talk to your friends about things you are passionate about.
So that's what happens when you try to build authority sites. These are profitable when you find the perfect topic and the right monetization strategy.
Now you know what an authority site is, what it's for and what its benefits are. Now let's see how to build a successful authority site.
Chapter 2: How to build an authority site?
Before we really get into the subject of creation, let's first look at the challenges faced by authority site creators, the various solutions to them.
2.1. The challenges of creating an authority site
As with all businesses, there are obviously some inherent difficulties in creating authority sites. Here they are.
2.1.1. Rapid skill acquisition
Many people come across the authority site business model when they are researching how to "make money on the internet". And for positive or negative reasons, much of the information in this area is about: how to make money easily or quickly on the internet.
To begin with, it's worth knowing that not only are authority sites far from quick or simple to build, but they require you to acquire a whole range of skills.
For those who are just starting out in site creation, this can be a real challenge, as some of the skills you need to acquire :
May be completely foreign, such as link building or media buying;
Or are things that most people generally find difficult, such as large-scale copywriting.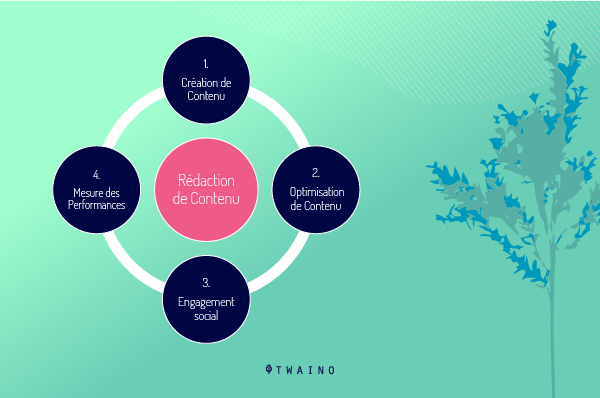 Thus, it is crucial to acquire skills in each of the required areas, in order to build authority sites. You absolutely must master the essential core skills of:
Niche research;
Link building;
Content writing;
Small-scale system management.
2.1.2. Resources
The majority of the builders of authority sites are confronted with significant resource problems. Indeed, the creation of an authority site can require quite a lot of money to be spent.
This difficulty is made more complex by two truths:
The cost of purchasing materials for sites (such as content) is generally getting higher and higher;
New site builders tend to invest their money in the wrong things.
On the other hand, site builders have a rather small budget. And since building a site requires spending a lot of money, even the highest budgets sometimes seem inadequate.
You can build sites for $600, $2,000 and $30,000 and still feel like the budget is insufficient.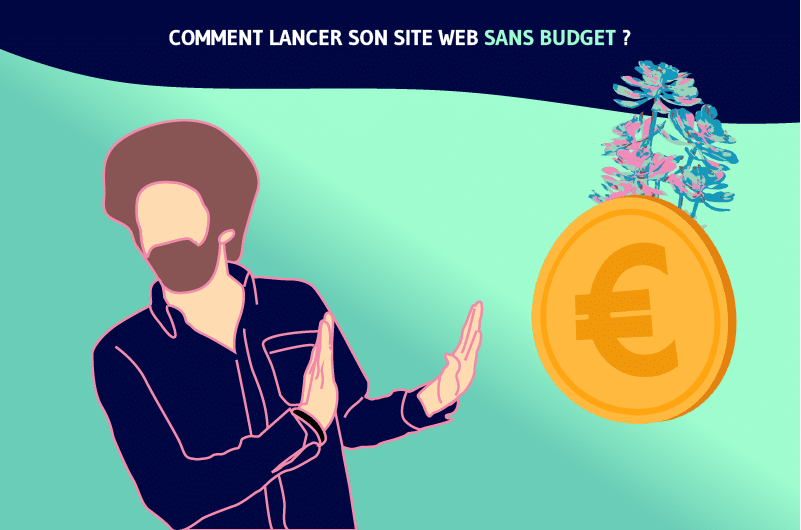 Follow this article on how to launch your site without a budget?
Similarly, authority sites also have a habit of requiring a large chunk of another resource we're all sparing of: time. And for most of us, our time is also limited.
All of these factors combined mean that site builders find themselves with inherently limited resources. And if they are new, it can be very difficult for them to determine what to spend money on.
2.1.3. Complexity
Authority sites are extraordinarily complex and formidable mechanisms. They consist of multiple traffic and revenue streams, not to mention that each of the operational models increases the complexity of its environment.
Each model requires a specific skill set, technology set and management. Additionally, as you begin to automate your site, each model will require its own systems.
If you look at completed authority sites, the complexity can be intimidating. Yet not all of them start out that way.
2.2. Solutions to the challenges
All right, so here are all the challenges:
Skill acquisition;
Resources;
Complexity.
In my opinion, the main reason for these challenges also lies in the biggest advantage of authority sites: their diversity. In other words, there are simply too many elements.
There are too many skills to learn. Too many things to spend money on and too many complex models to make work together. To solve this problem, we need to break down the model.
I often notice that most people are much less successful, when they try to diversify a site all at once. This is because each source of traffic and revenue generation usually requires skills, resources and various mechanisms.
It has been found that the most productive and profitable approach is to :
Master one element at a time;
Make it operational;
Then move on to the next element.
It is possible to accumulate both traffic and revenue. In other words, it is better to spend your energy on one source of traffic and one source of revenue in a given period.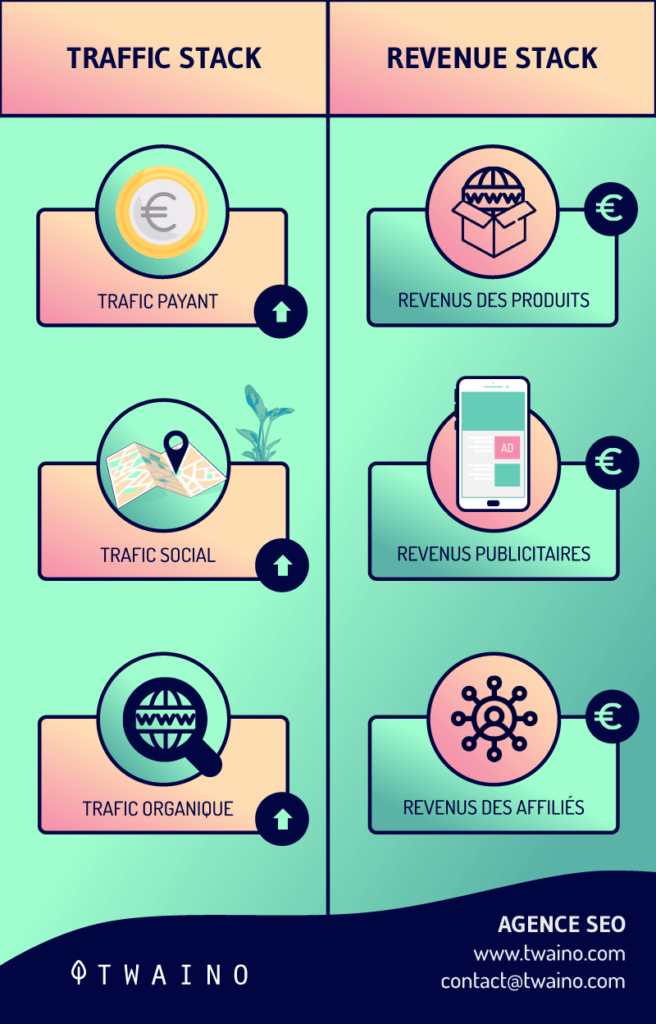 A key solution to achieve this is automation. Indeed, when you stop spending time on one source of traffic or income, to start spending time on another, it is first necessary to automate the first.
For example, you may start a site by creating organic traffic and making it profitable (monetize) through affiliate content
As soon as the affiliate content has become profitable and generates money, you can now turn to advertisements, invest your energy in producing content around them and monetize them
In the same vein, if your organic traffic is performing well, you have the option to automate it to focus on social traffic for example, and so on.
2.3. The 03 phases of the authority site model
It is true that you need to accumulate both a source of traffic and a source of income. However, it is important that this accumulation follows a certain structure.
To achieve this structure, we break down the authority site model into three stages. Each stage deals with specific parts that make up the traffic and revenue aggregation. The breakdown of the model will be into three stages which I will name:
Stage 1 of Authority Site Creation;
Stage 2 of authority site creation;
Stage 3 of the creation of authority sites.
There are several reasons for proceeding in this manner. First, authority sites are far too complex to try to do everything at once from the beginning (see the previous paragraph on complexity).
Secondly, and most importantly, it has been found that building the site is much faster and more efficient if you focus on one thing at a time. If you work on several things at once, things will go more slowly.
It is much more cost effective to work on a few key profit systems first and use that capital to grow the site.
But before starting the step-by-step process, it is important to choose the niche. Indeed, the selection of a niche should be done long before you even start any step
It is included in the research phase and in order to carry it out successfully, it must be done taking into account the three phases of the authority site model.
So, the principle is this: when we do our niche search, we want to choose something that will work well in all three stages.
To that end, when doing a niche search, I often advise generally looking at nine key factors that will help find niches that can work in each stage.
Admittedly, this is a fairly complex process, but to get a sense of the big picture, here are the nine factors (phrased as a question) to look at for niche selection.
Are there large successful sites?
Are there small successful sites?
Is it a passion, lifestyle or issue niche?
Are there physical products to sell or advise?
Are there any information products to sell or advise?
Do the sites make money from advertising revenue?
Do the keywords have low competition?
Are the keywords easy to find?
Are there niche sites that are well referenced?
Let's take a quick look at each of these 03 steps, see what they look like and what it takes to get from one to the other.
2.3.1. Step 1 of creating the authority site
2.3.1.1. The concept
In phase 1, authority sites focus almost entirely on affiliate revenue and organic traffic, since this is the easiest, least expensive and highest ROI combination of traffic and revenue.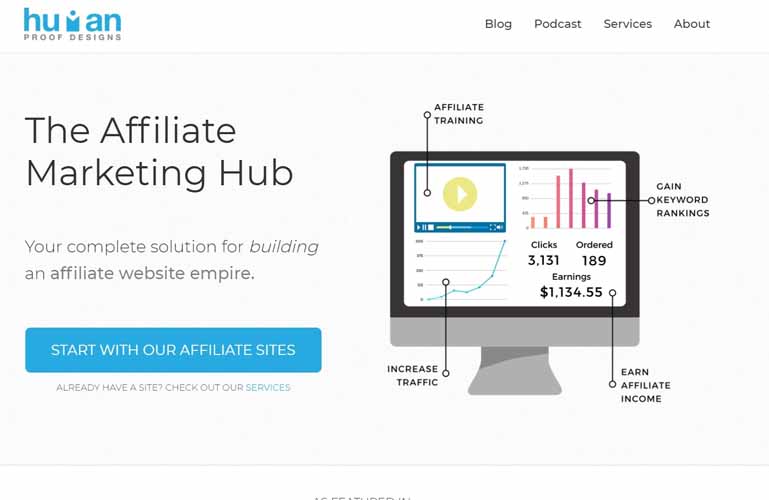 Source: nichehacks
What a Phase 1 authority site needs is to make as much money as possible, as quickly as possible, with as little investment as possible.
Affiliate revenue and organic traffic are most likely to meet both of these goals, as they generally generate more revenue per dollar invested than any other combination of traffic or revenue.
2.3.1.2. Traffic and Promotion
Since the traffic for the authority site in Phase 1 will be generated almost entirely by search engines, promotional efforts will therefore be primarily focused on search engine optimization (seo).
This would normally mean spending time on link building. Indeed, after putting up an initial batch of content, you will have to build backlinks exclusively in order to boost your positioning in the search engine results.
However, with a good keyword research strategy, it is often not necessary to create so many links. Here is an example of a site in phase 1 that is doing very well.

Source : autorityhackere
SEO is a strategy that takes more time these days. Also, links and keywords have to go through a sort of incubation period, so it often takes months before they really start working.
Therefore, the time to go from zero traffic to significant traffic is usually 6 to 12 months. However, after the traffic has been generated, it usually does not change or can grow steadily over a long period of time. This is the main advantage of organic traffic.
Other builders sometimes choose to reduce the rate of link building and focus on content after their site has been listed by Google.
2.3.1.3. Monetization
To perform monetization of a Phase 1 authority site, you will have to use affiliate marketing as well as affiliate content, which is basically adding affiliate links in your articles.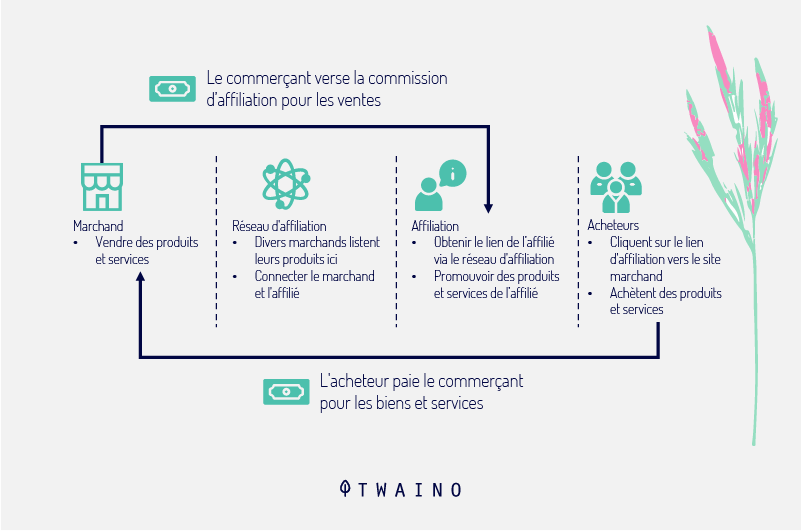 You don't need to worry about ads, anyway, you don't possess enough traffic yet, to generate significant income. Don't worry about the product either, because, you don't know anything about your audience yet, you don't have any traffic yet and it takes time to acquire it
Instead, I would advise you to focus only on writing affiliate content that will allow you to attract the best organic traffic profile from Google.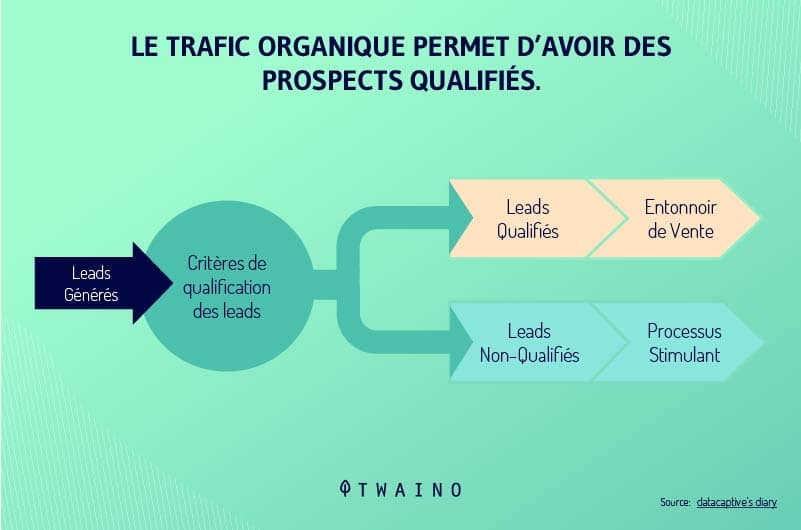 2.3.1.4. Content
In the first phase of building the authority site, you should focus on two types of content: affiliate content and related resources. Affiliate content earns money, while linkable resources build links.
You can start with about 50 affiliate links.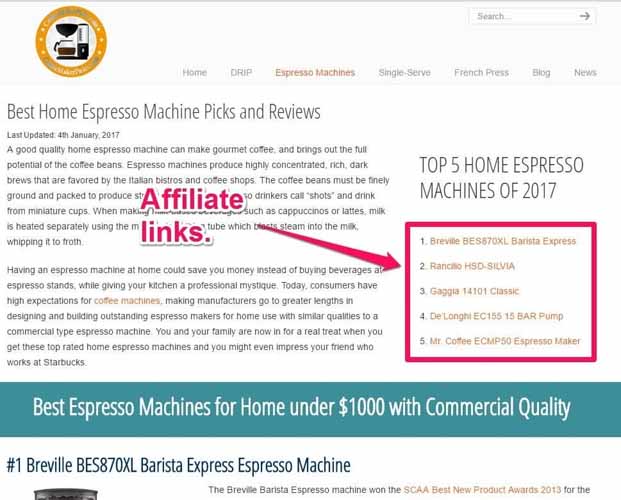 Source: autorityhacker
After that, you need to add about 5 linkable assets. From there, sites can very well grow while still in step 1. In reality, there are sites that choose not to leave stage 1 anymore.
For example, one of the leading affiliate sites, called TheWireCutter, was sold to the New York Times, as was its counterpart, TheSweetHome, for a cool$30 million. No wonder many want to keep this phase.
Here are examples of sites that can be considered Phase 1 authority sites:
2.3.2. Stage 2 Authority Site Creation
Stage 2 authority sites build on the Stage 1 result by adding a new revenue stream and traffic flow.
2.3.2.1. Transition from Stage 1 to Stage 2
In the first phase, you focused entirely on affiliate content and organic traffic. In the second phase, you will need to add at least one traffic source and one additional revenue stream.
Typically, sites that end up in Phase 2 integrate social media traffic and ad revenue. Both of which require a consistent supply of informative content.
Phase 2 is also when you start collecting emails to access a wider audience in a more direct and permanent way, especially in preparation for phase 3.
2.3.2.2. Traffic
This is the stage where you will start to develop your social channels. It doesn't matter which social platform you choose, but most authority sites in stage 2 start building their audiences on Facebook or Pinterest.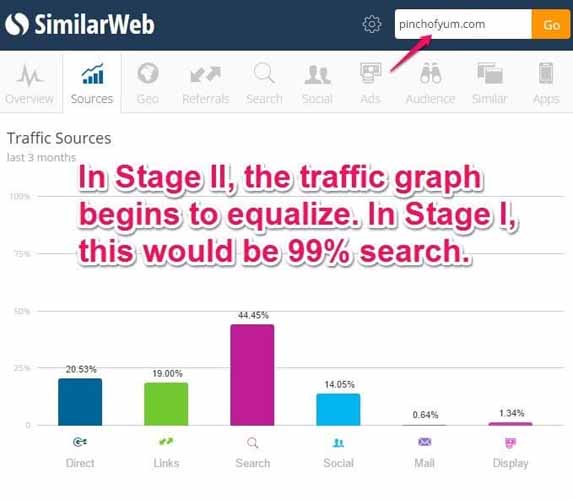 Source: autorityhacker
2.3.2.3. Monetization
In the second phase, concerning the monetization of the site, the advertising revenues will come in addition to the affiliation revenues.
Initially, it is generally a matter of installing AdSense to generate income immediately. However, in some segments, programs like Media.net give better results than AdSense, so you may want to test several combinations at once.
To facilitate this operation, you can use a meta platform, such as Ezoic , which takes care of the tests for you
2.3.2.4. Content
Content is probably the most important change for phase 2 authority sites. Typically, content on an affiliate site is focused on targeting very specific keywords and requires writing about products
However, if the new goal is to generate advertising revenue, it is important to focus much more on traffic. This can be obtained from search engines and social media audiences.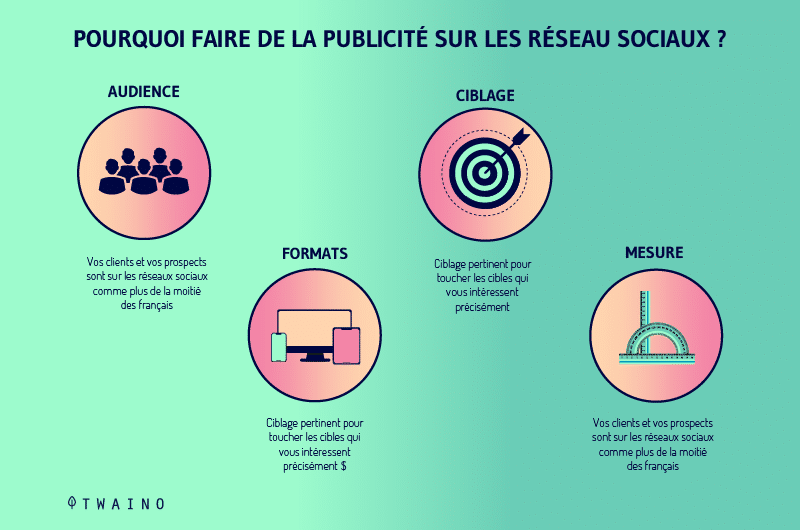 But in both cases, the big difference is that the content written is mainly informative (non-affiliated content).
Below you will see an example of content made for social media: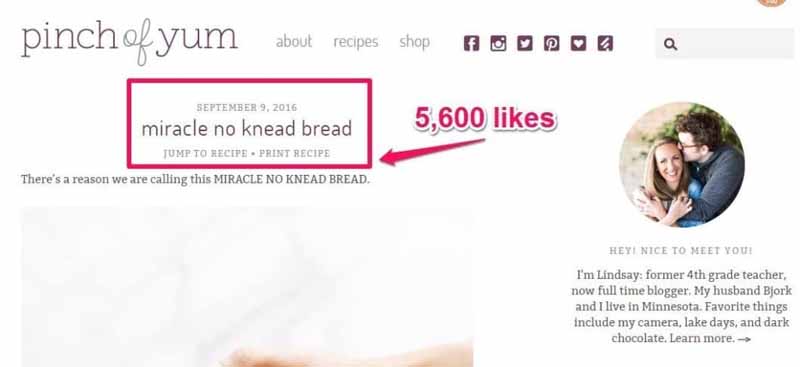 Source: autorityhacker
This type of content often answers specific questions, rehashes other content and can sometimes even be very short. In other words, it moves away from product reviews to content that starts to make you an authority on the subject.
Example of an authority site in phase 2:
PinchOfYum (the store is all about affiliate links)
2.3.3. Stage 3 of the creation of the authority site
Phase 3 is the final stage of the authority site model in which all the moving parts come together. This is also where we bring together our final traffic and revenue sources in our stack. These include paid traffic and products.
2.3.3.1. Transition from Phase 2 to Phase 3
In Phase 2, you have probably already taken the time to significantly increase your traffic and then start building your email lists.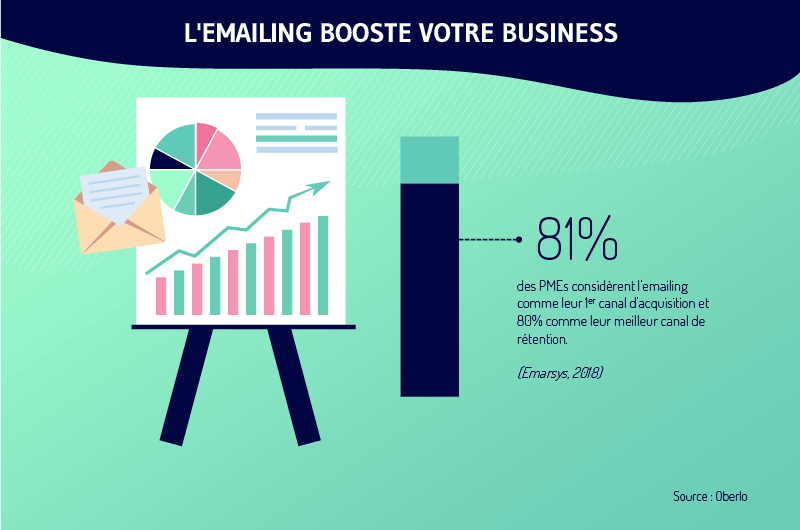 Thanks to this larger audience to which you have access, you now have the prerequisites to devote yourself to creating your own products and then submitting them to paid traffic.
2.3.3.2. Monetization
The biggest value added in step 3 of building the authority site is creating your own products to further convert your leads and further monetize your site.
But this is much more difficult to do, and requires a thorough understanding of your audience. Nevertheless, if you can create a product that meets the expectations of your audience, it can be the biggest source of revenue for your authority site.
Products can be of different kinds:
Informational products;
Physical products;
Subscriptions.
The choice you make will depend largely on your niche, your audience and the resources you have available.
2.3.3.3. Traffic
It is important that you continue to build your organic and social traffic channels, during phase 3. But since you have developed a product that can be sold at a high profit margin, you will have the opportunity to pay for traffic.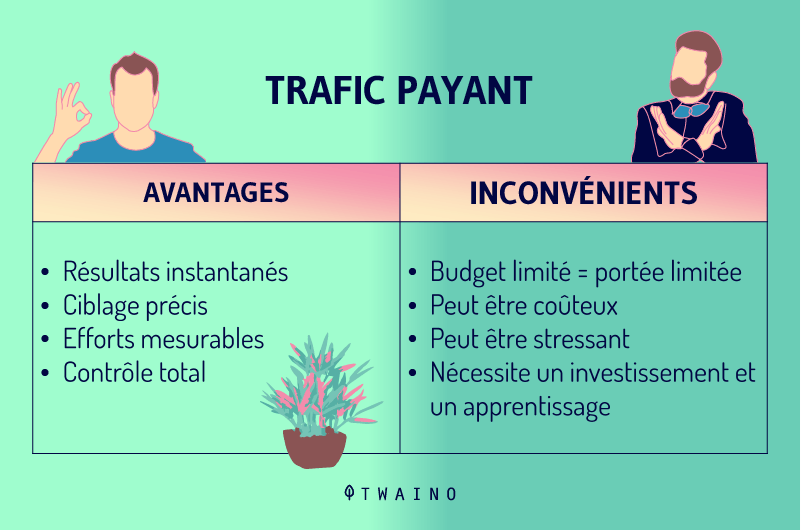 It is also time to start leveraging your email list to drive traffic into a sales tunnel where you can effectively offer them your products and additional offers.
2.3.3.4. Content
The contents of phase 3 are identical to those of phase 2. You must therefore continue to feed the site with content that will develop your organic and social traffic.
However, you also have the possibility to write attractive email marketing campaigns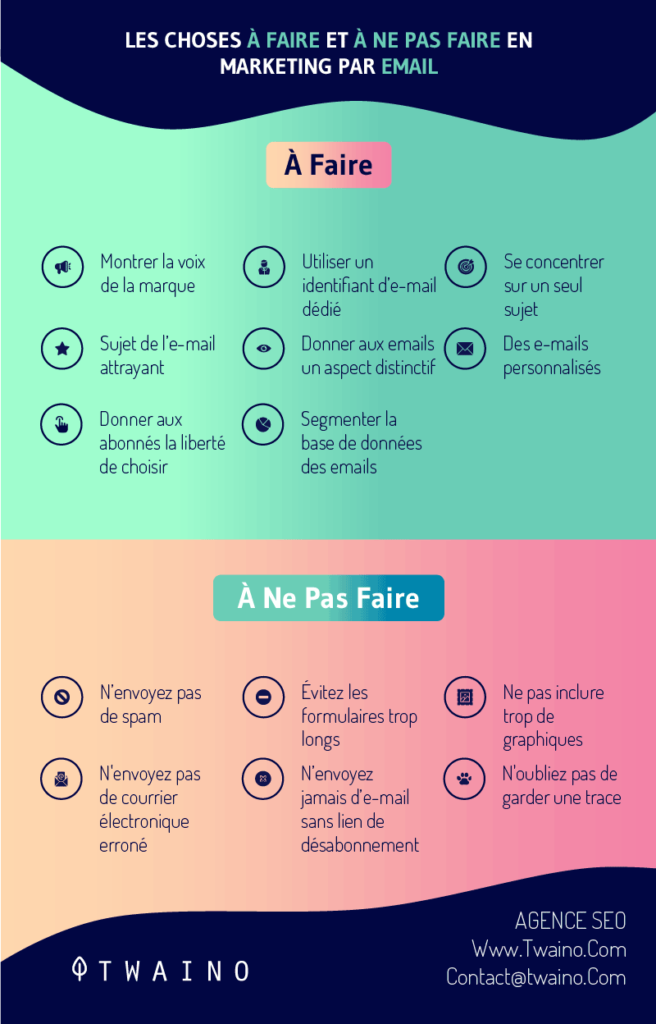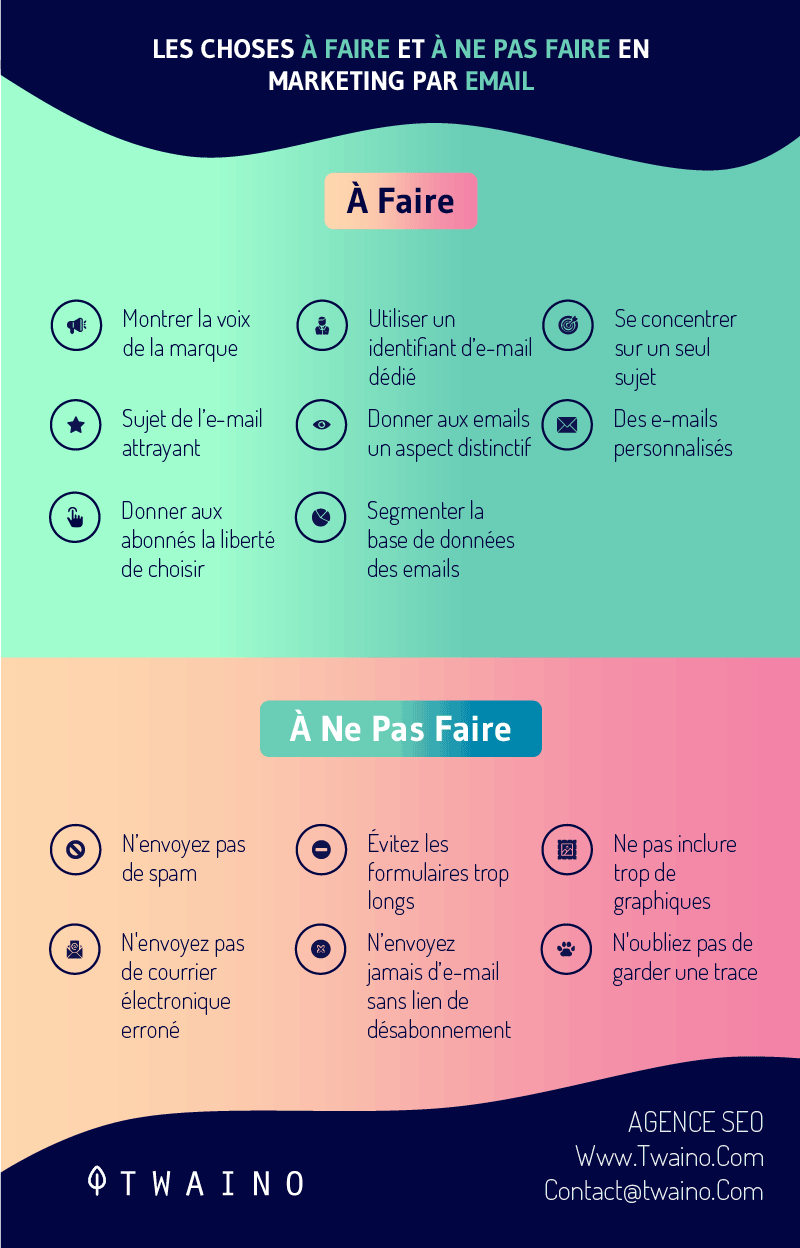 Similarly, if you feel that an information product may be of interest to your audience, you can also spend money to create content.
Here are some examples of authority sites:
Now you know the steps to follow to build an authority site. Finally, let's see how authority sites are classified by Google.
Chapter 3: Types of authority sites and SEO criteria
Before showing you how authority sites are ranked, I will first introduce you to the different types of authority sites that exist.
3.1. The 05 types of authority sites
Regarding the types of authority sites, there are several, but I will focus on five of these types. These are the top 5 types of authority sites that you will encounter. Social media is also a form of authority site, but is not included here.
3.1.1. The big brands
First on the list is the authority site built by the big brands. For example, if you search for "basketball shoe" online, the first two sites that will come up are the top authority sites for that keyword.
In particular, www.basket4ballers.com is the number one site in Google. This is because Google considers it an authority site for this keyword.
3.1.2. Bloggers
Bloggers also have authority sites for a specific niche. They are usually professional bloggers who have been doing this for many years and make a significant income from their site.
Perez Hilton is a perfect example of this type of blogger.
3.1.3. The industry
There are also authority sites in the industry sector. For example, if you search Google for the keyword "cooking", you should see several sites that belong to the cooking industry
These sites usually represent the major players in their industry.
3.1.4. News
When it comes to news, you can be sure that the major media outlets are going to be at the top of the list for all news-related keywords
If you search for something like "Breaking News", you can see that Fox News, CNN and Reuters are often in the top three search results. These are the most recognized authority sites by Google as well as Internet users.
3.1.5. Local sites
Finally, there are also local sites that dominate the search results for keywords with a specific location. For example, if you search for "car parts in Paris", the results page will be very different from the one obtained by simply typing "car parts".
If local sites are not optimized, it is possible that Google will default to standard authority sites, but this is almost unheard of these days.
3.2) How are authority sites ranked in Google?
I will now show you how authority sites are evaluated by search engines. These are actually the same evaluation mechanisms used for any website. But they are even more important than ever for authority sites.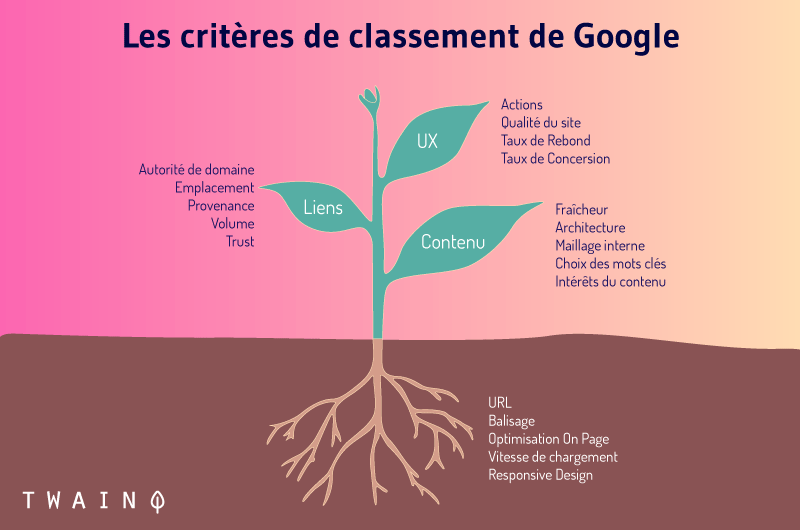 So here are the criteria for ranking authority sites.
3.2.1. Content
There is a slogan on the Internet that says: content is king. Indeed, although Google wants your site to have quality content, you have more to do if you want to become an authority.
You will not only have to have the best content in your field, you must also be able to
Present it in the most optimal way possible ;
Optimize it for the right keywords;
Then put it within reach of Internet users.
3.2.2. Web design
The design of the site is another important element in the process of building an authority site. When you make your site attractive and it makes users want to spend time on it or return to it, your bounce rate will be much lower than a rather ugly site.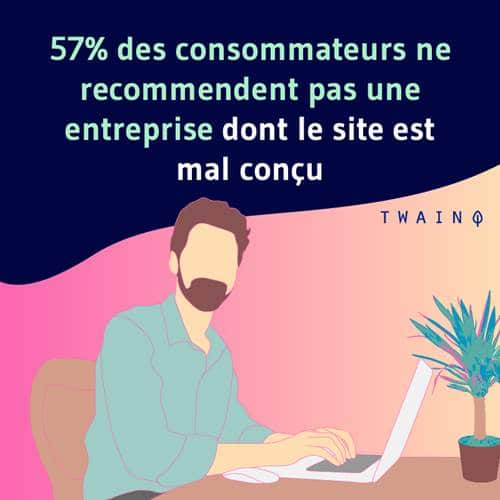 Also, your site should be very convenient so that users can easily see your content in the background without images intruding on the text, or the site being crammed with ads.
3.2.3. Site loading time
The other important factor for which authority sites can be ranked is the loading time. First of all, it affects your bounce rate. Indeed, if readers come to your site and it doesn't load in 2 seconds or less, they will leave the site and go elsewhere.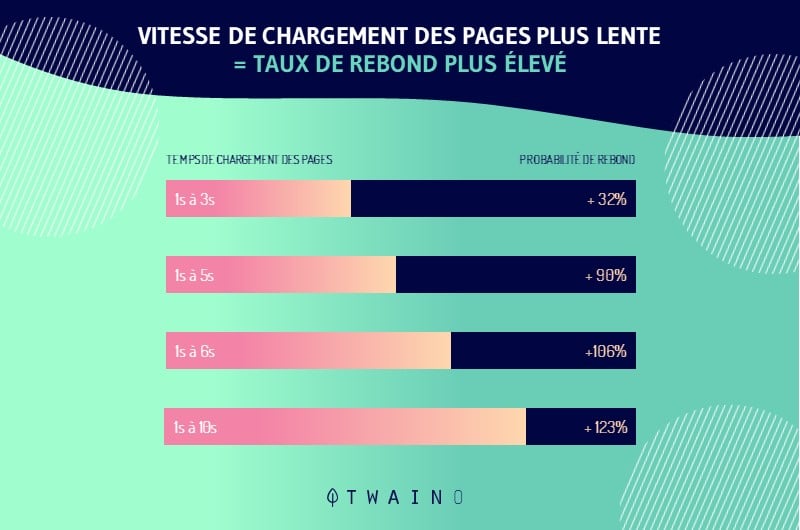 Also, if during the examination of your site, Google notices that the loading time is below the standard, it will not give you the title of authority that you want.
3.2.4. Links
The links you get are probably the most important element of a sustainable authority site. You'd probably like to earn a lot of links pointing to your site, but their quality matters just as much as their quantity.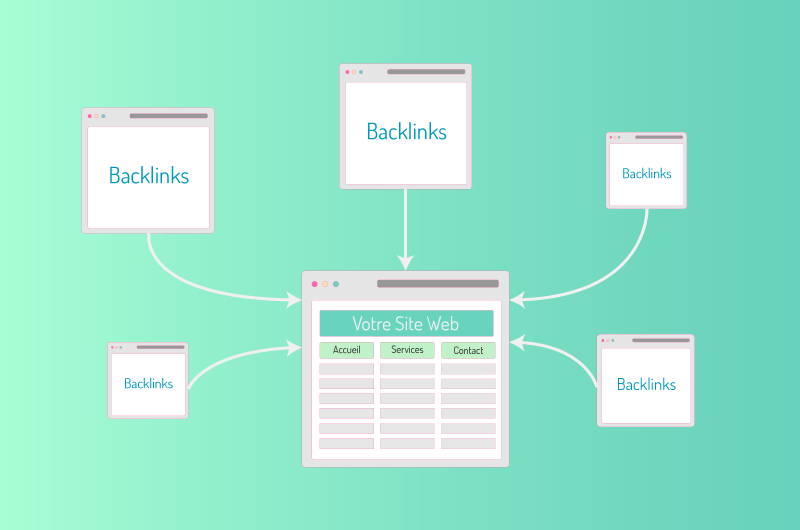 Also, when building an authority site, it is important to have a large number of links from different types of websites using various keywords, both related and unrelated to your topic
In short, you need to have your link profile evolve organically, as this is what Google looks for in an authority site.
3.2.5. Freshness
It is essential that you also pay attention to the freshness of your site. Indeed, apart from the fact that your content must be updated all the time, it must also be applicable, regardless of the year of reading.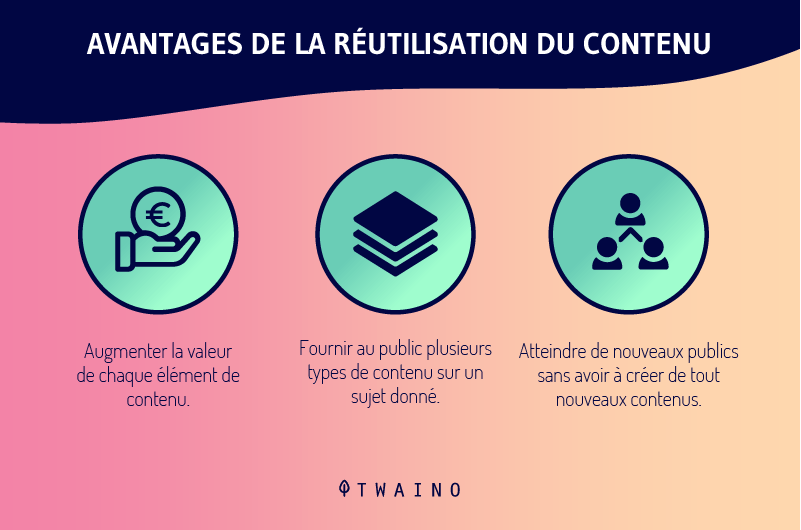 This doesn't just mean adding new content, although that is an essential part of a digital marketer's job. It's more about updating your older content on a regular basis to optimize your site.
3.2.6. Clarity of navigation
Another element that Google takes into account is the clarity of navigation. When users have difficulty navigating your site, they get a bad experience.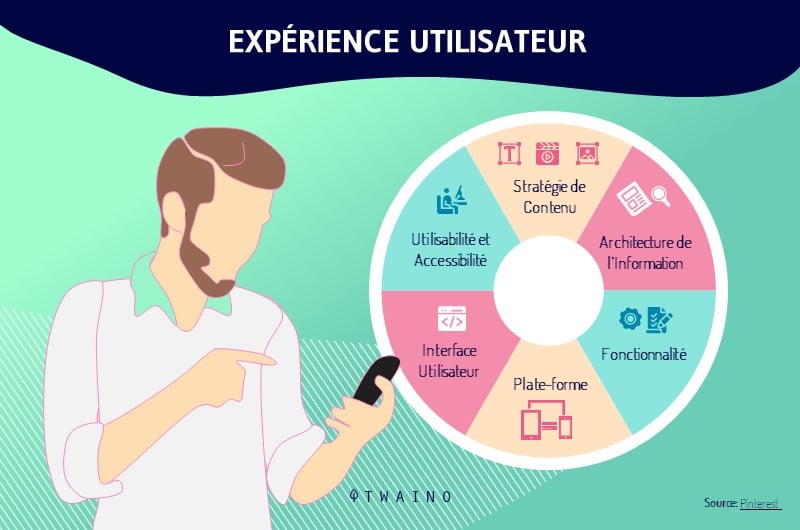 This will show up when Google looks at your site map. If a technician checks your site manually, the problem will be even more obvious.
Summary
As with any business, there are some for every level, from small to large. This is the case for authority sites, it represents the titan of all websites in their sector
By definition, an authority site is a site based on the creation of reliable and relevant content by which it has been able to earn the trust of Internet users and experts in its sector.
Since they are leaders in their sectors, you can imagine that they offer many advantages for the webmasters who own them as well as for the people who follow them
However, building these authority sites is not always a simple task. Builders are faced with several challenges that they must overcome.
As well as the advantages of these sites, I have also listed its challenges as well as how to overcome them in order to build a reliable authority site that will last over time. Finally, I have also left you with some criteria that will allow you to better reference your authority sites and thus not be quickly downgraded by Google.
I hope this article has been useful to you. Please leave your comments.