The Knowledge Graph is a knowledge base that Google uses to compile its results which group together semantic information drawn from various sources. It includes a network of interconnected entities (objects, events, situations or concepts) and has been set up to allow users to easily find all the information related to their request in one place.
The Google search engine evolves over time, with features new integrating. This allows it to quickly and efficiently provide answers to the many questions sent to it by Internet users.
One of these features is the Knowledge Graph. This is a knowledge base that has been introduced into the operation of the Google search engine since May 2012.
So:
What is it?
How does it work ?
What are the advantages ?
How to optimize a website for this?
In this article, I will try to provide a precise answer to all these questions.
So follow!
Chapter 1: What does Google knowledge Graph really mean and why is it important?
In this first chapter, I will introduce you to the basics of this concept.
For this, I:
Give you a brief explanation of the knowledge graph;
Explain why this is an important innovation;
List the benefits it can bring to your site;
Etc.
1.1. Where does the Knowledge Graph concept come from and how to recognize it?
One of Google's objectives is to improve the user experience of Internet users by providing them quickly and in a relevant manner with results appropriate to their search.
Achieving this goal places it as an essential tool in the field of online research. It deservedly holds the largest share of online searches in the world.
This is due to the different algorithms and means it uses to find results that correspond to the different queries that Internet users submit to it.
Among these means, we find the Knowledge Graph. As I said above, it is a knowledge base.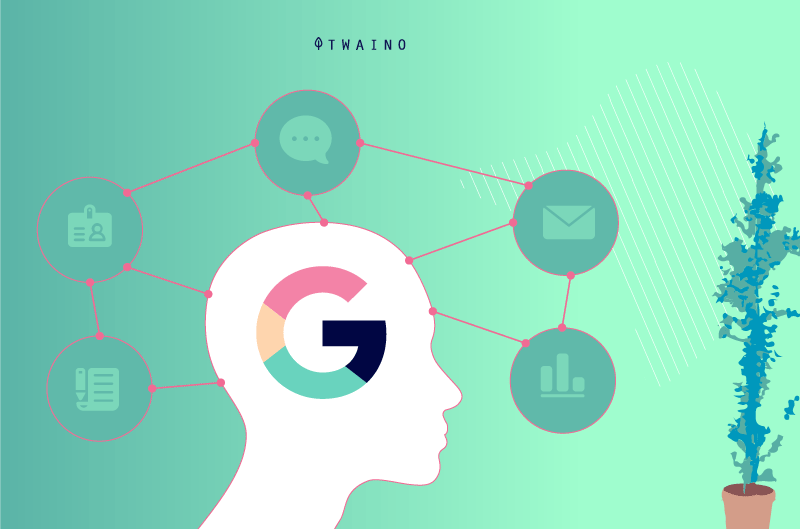 The latter uses semantics and other criteria to group and connect information not only about people and places, but also about the terms most used in online searches.
This information allows Google to display relevant and accurate results.
Therefore, when a user submits a search query for a specific term, Google crawls the web to extract and analyze the information found.
Said information when selected, is then displayed in a panel on the right side of the search results.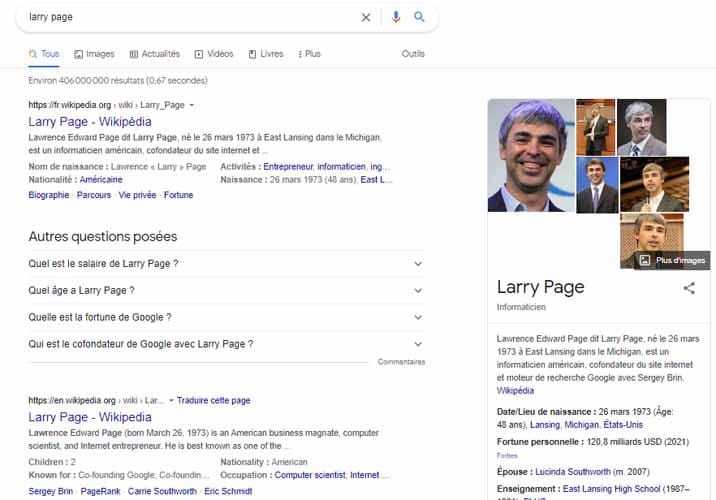 This part is also called Knowledge Panel or Knowledge Graph Card.
The information in the Knowledge graph makes it possible to clearly understand, without even leaving the SERP, the meaning and definition of the term sought.
For example, if you type in the Google search bar the term "SEO", the knowledge panel is displayed and you can see:
Images;
A definition ;
Related research .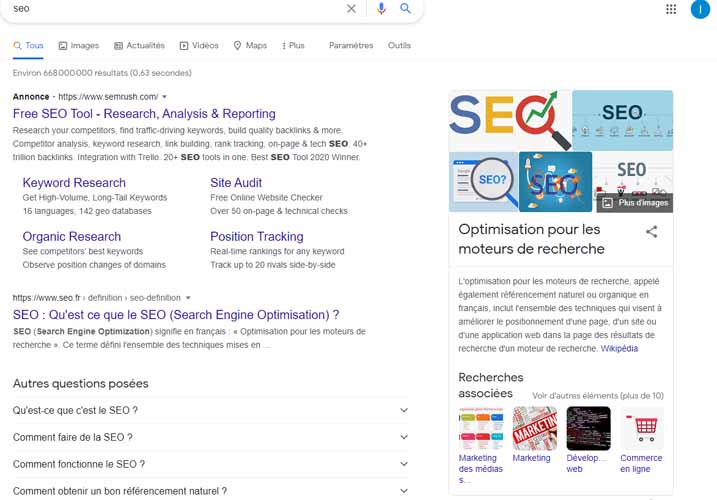 Also, as you can see, the knowledge graph was designed and set up to gather information about the most used keywords as well as the search intent behind them.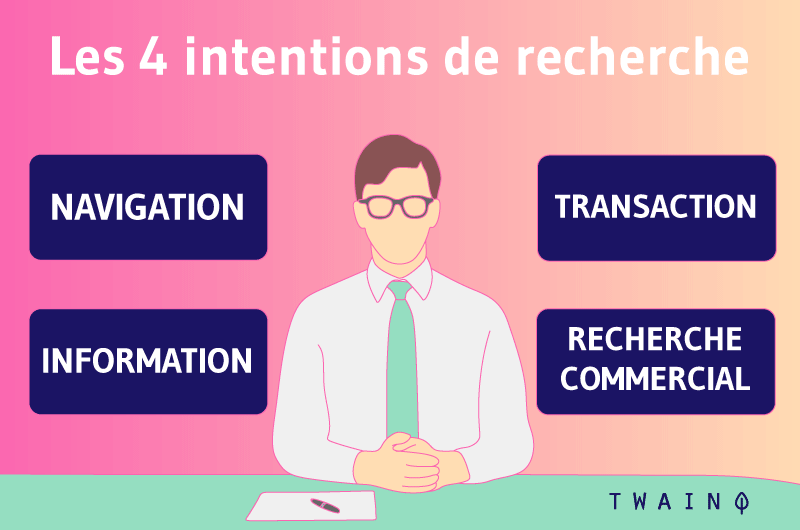 Similarly, the Knowledge Graph ensures that Google provides personalized and accurate search results by based on factors such as:
People;
The slots ;
The moment of research;
Their links to other web content.
All this justifies the fact that when you perform a search, Google does not just show you the results corresponding to this search.
It not only shows you similar results, but also other results that are related to said query.
Furthermore, Google's Knowledge Graph can be likened to a data manager.
On this basis, it has certain characteristics that I will list in the following lines.
1.2. What are the characteristics of the Knowledge Graph?
By analyzing Google's knowledge graph, we realize that it has different characteristics. Here are the main ones:
The information it contains is interrelated:
The information contained in the Knowledge graph is related to each other. They therefore form a network and are analyzed as a set of data.
The Knowledge Graph relies on semantics. This is what allows it to interpret and process users' requests effectively and unequivocally.
It includes several types of data:
The Google knowledge graph has various types of data. It can therefore display images, videos or texts.
The entire functioning of the knowledge graph is based on a process that allows it to give Internet users what they want.
Now, let's discover the importance of the Knowledge Graph:
1.3. What are the benefits of the Knowledge Graph?
The importance of Google Knowledge graph can be determined from its advantages. Among these we have:
1.3.1. It allows the search engine to display related results to the search intent of internet users.
The Knowledge Graph allows Google to go beyond search. It not only looks for the correspondence between the keywords, but also analyzes the results according to quality factors in order to display the best results to the Internet user.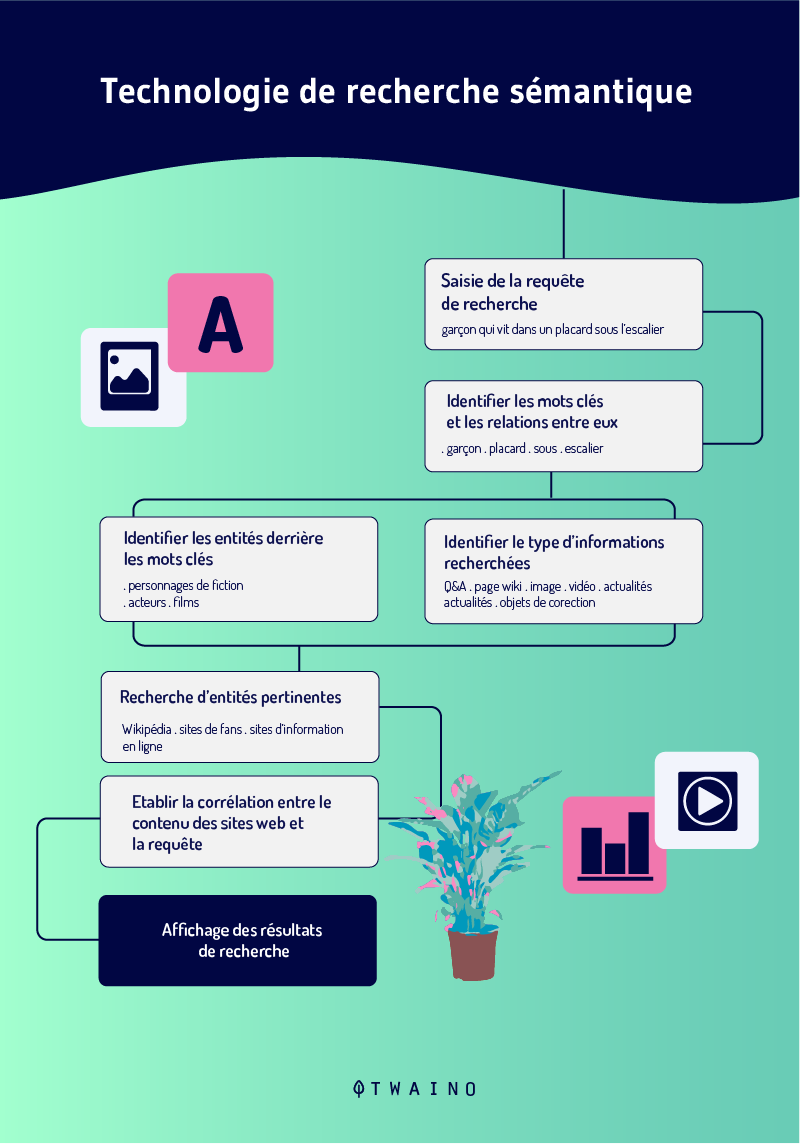 So, instead of just displaying results with the query terms, it performs an in-depth analysis to display other useful information that may be of interest to the user.
1.3.2. It allows the Internet user to see all the results in one place in the SERP
Since there is a diversity of sites dealing with the same or similar subjects, the existence of a knowledge graph saves you from having to go looking for your results by browsing multiple sites.
Rather, it gives you an overview of the essential things to remember about the query.
In addition, from the Knowledge graph, Google can cite the most important sources that you should consult to better understand what you are looking for.
The Knowledge Graph also allows Google to gather themost important elements on a subject. These are displayed on the screen on the right side of your computer or other media you use.
1.3.3. It displays credible information
The information contained in the Knowledge Graph is often single and unanimous truths. Nevertheless, it should be noted that it may sometimes contain factual errors, but this is very rare.
This is because it is open to manipulation by webmasters.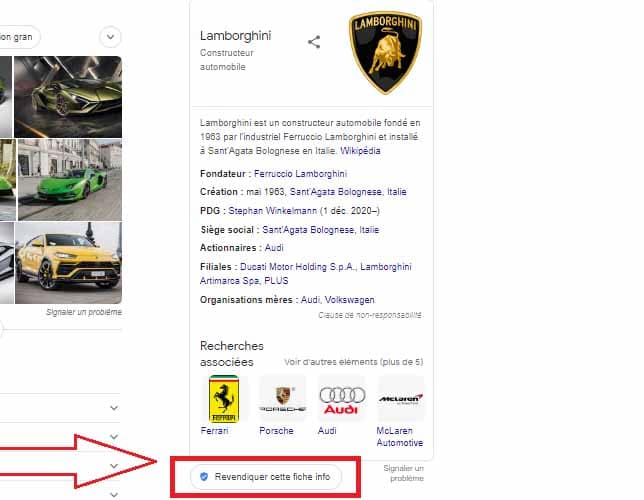 1.3.4. Il permet à l'utilisateur d'accéder rapidement à des résultats de recherche pertinents
L'affichage des informations du graph de connaissance peut éviter à l'internaute d'aller encore chercher les résultats sur un autre site.
Par exemple, si l'internaute n'a besoin que d'une définition, il peut déjà obtenir sa réponse dans le panneau de connaissance. Il n'aura donc plus besoin de cliquer sur un lien avant de trouver satisfaction.
1.3.4. It allows the user to quickly access relevant search results
The display of information from the knowledge graph can prevent the Internet user from having to look for the results again on another site.
For example, if the user only needs a definition, he can already get his answer in the knowledge panel. He will therefore no longer need to click on a link before finding satisfaction.
1.3.5. It allows the Internet user to save time
The Knowledge Graph allows the user to quickly access information which he could only access after clicking on several links. Thus, it benefits from a considerable saving of time.
1.3.6. It provides all the useful information about your business
From the moment you earn a place in the Google knowledge base, Internet users will be able to easily access all the information about your brand when they search for it.
This can be: business address, contact details, site URL, phone number, etc.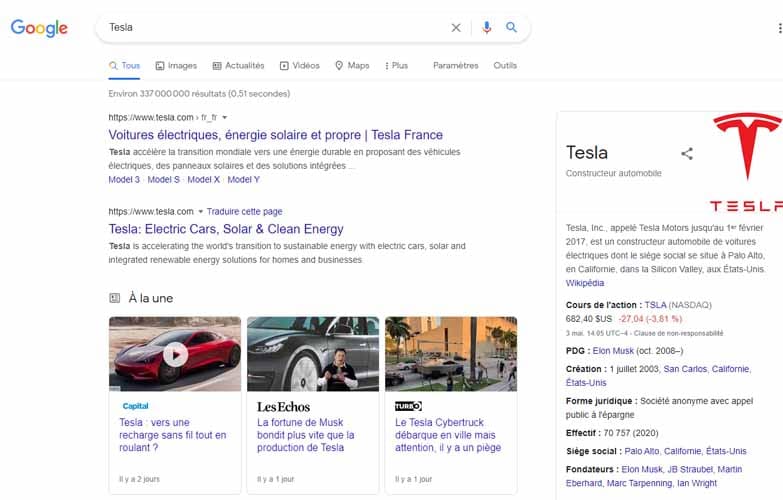 This undoubtedly helps to build trust between you and Internet users.
It is also a good way for you to increase your brand awareness and credibility.
1.3.7. It improves the user experience of Internet users
By displaying search information more quickly, Google makes it easier for Internet users to find the information they need.
In a nutshell, displaying the knowledge panel makes their job a whole lot easier. This will further increase the user experience for Google and your site.
1.3.8. It can increase website traffic
According to forbes, 71% of internet users never make it past the first page of results. Indeed, the knowledge graph is always placed at the top of the first SERP, so it is the first thing that Internet users see when they make a request.
They may be tempted to visit it if the knowledge graph does not provide all the information they need.
This helps increase traffic to your website and improve rankings in search results.
1.4. Why should you optimize your site for the Knowledge Graph?
If you pay attention to the various advantages that I mentioned a above, you will notice that the Knowledge Graph is important both for Internet users and for webmasters.
Precisely for the latter, it is important because:
It is a shortcut to obtain more notoriety as well as traffic to their website and thus increase the ranking of their site;
It helps Google better understand their site and content.
Additionally, by optimizing your website for the Knowledge Graph, it will mean that you are helping Google understand exactly what is on your web pages.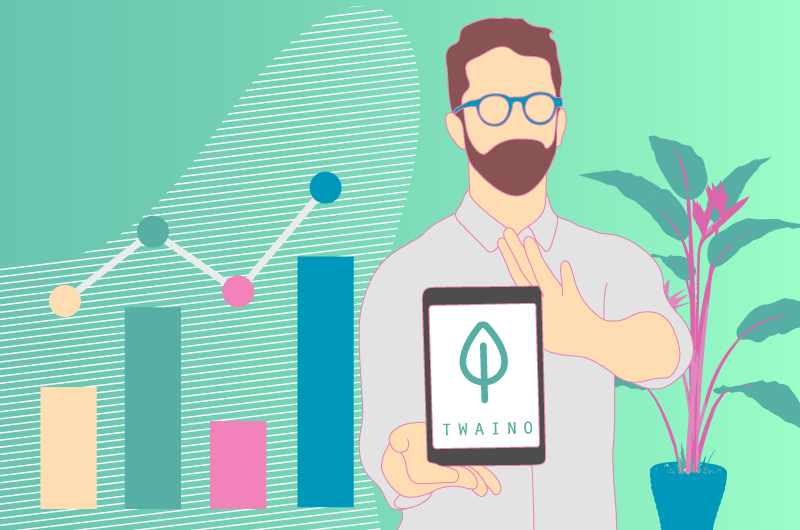 You also lead Google to see the relevance and accuracy of the pages of your site.
This, in turn, will make it easier for users to access the information they are looking for, but also to get a good search experience.
Optimizing your site can also help the search engine improve its knowledge base.
That is to say, find precise and relevant information for each request made.
However, the knowledge panel does not only have advantages.
1.5. What is the disadvantage of the Knowledge Graph?
Despite these different advantages, it should be noted that the Knowledge Graph also has a certain disadvantage over natural referencing.
This is because displaying the Google knowledge panel leads to less traffic to the site that benefits from it.
This situation is often due to the fact that when Google displays the knowledge graph, Internet users often no longer need to click on the site link before finding what they are looking for. This therefore results in a decrease in the click-through rate for the page in question.
But you don't need to worry about that, because you will still gain notoriety when you manage to get a place in this knowledge graph.
Let's now see the different types of information that Google's Knowledge Graph often contains:
1.6. What are the different types of information found in Google Knowledge Graph?
Among the elements that can be found in this knowledge base, we have:
1.6.1. Data on a company
One of the first categories of information that you can reveal thanks to the knowledge graph is information on companies.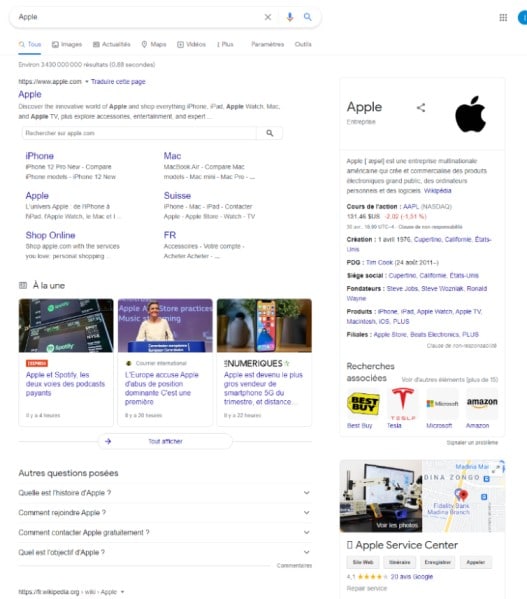 Indeed, as soon as you search for a company, you can see display:
The logo;
Profile on social networks;
The official website;
The founder ;
A list of the products offered by this company;
Opinions or reviews;
The location ;
Opening and closing hours;
Etc.
All this information gives you access to interact directly with the company when you are interested in what it offers. So you can:
Make an appointment;
Make reservations;
To buy ;
Etc.
1.6.2. Famous people
Beyond companies, the knowledge panel can also show you information about the most famous people on the planet.
You will thus have a plurality of information about them.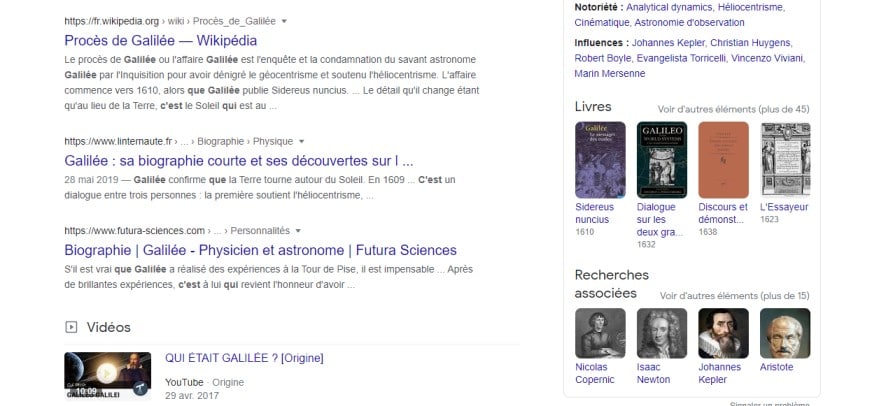 For example, when you search for Galileo, you will probably see in the search panel knowledge:
His biography;
His pictures;
His date and place of birth;
The date of his death;
His discoveries;
The names of persons who may be associated;
Etc.
1.6.3. Product information
With Google's knowledge panel display feature, you have the opportunity to get relevant product information directly on the results page.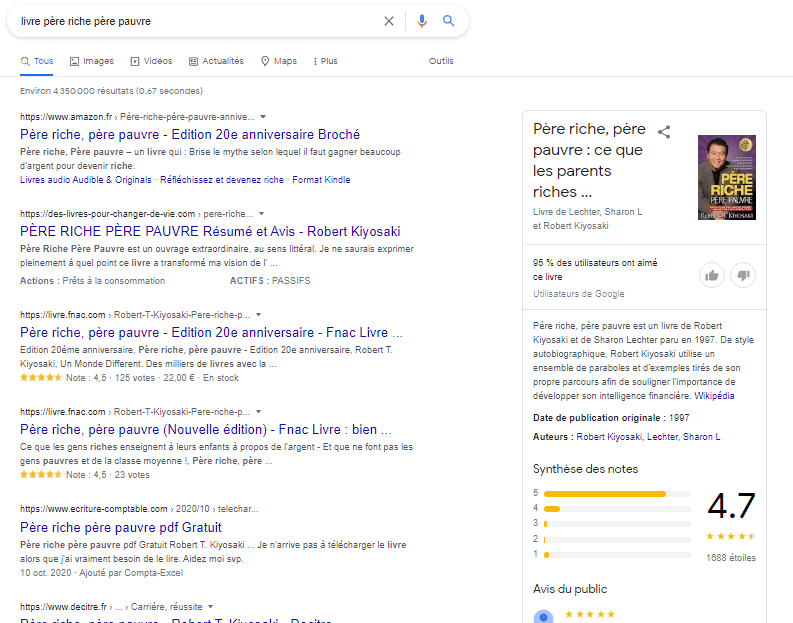 1.5.4. Food and nutrition
If you research about this field, you can get very interesting information with Google knowledge graph.
For example, by searching for a dish, you can find a plethora of useful information about it.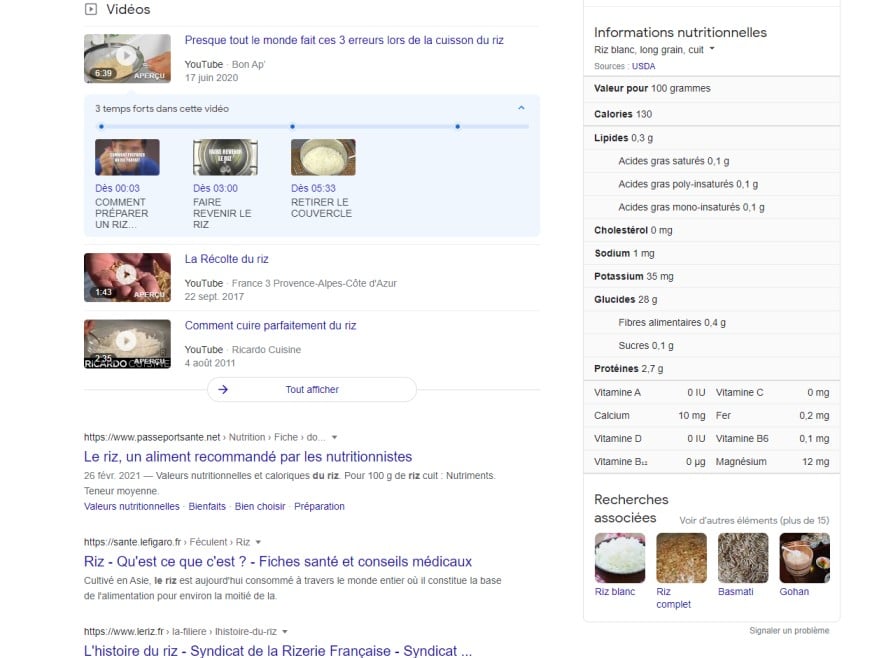 For example, by searching for rice, the knowledge panel shows you:
A description of the dish;
His origin ;
Similar searches;
nutritional information;
Etc.
1.6.5. Entertainment (movies, TV shows, books, music)
Another category of information that you will likely see on the Google knowledge graph revolves around entertainment.
It can therefore be a question of:
Art;
Of music ;
Movies;
Books;
Etc.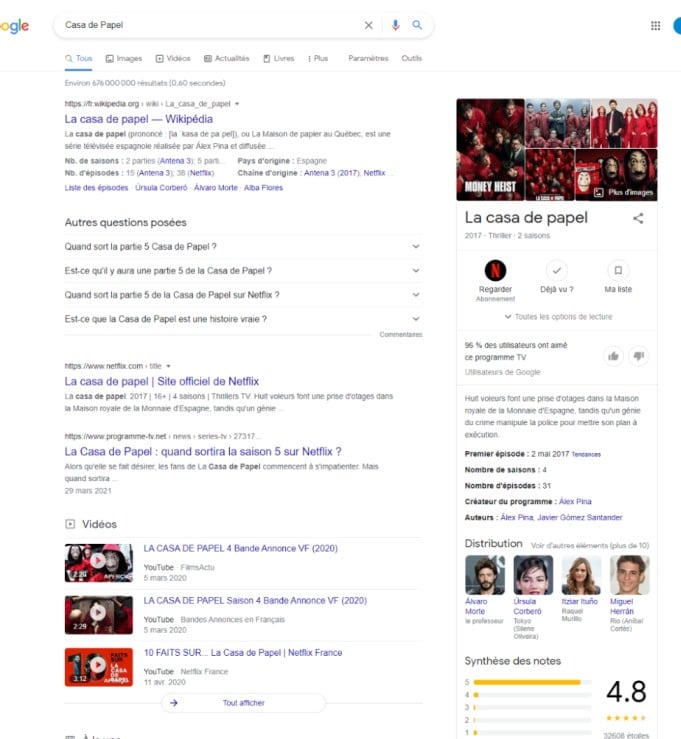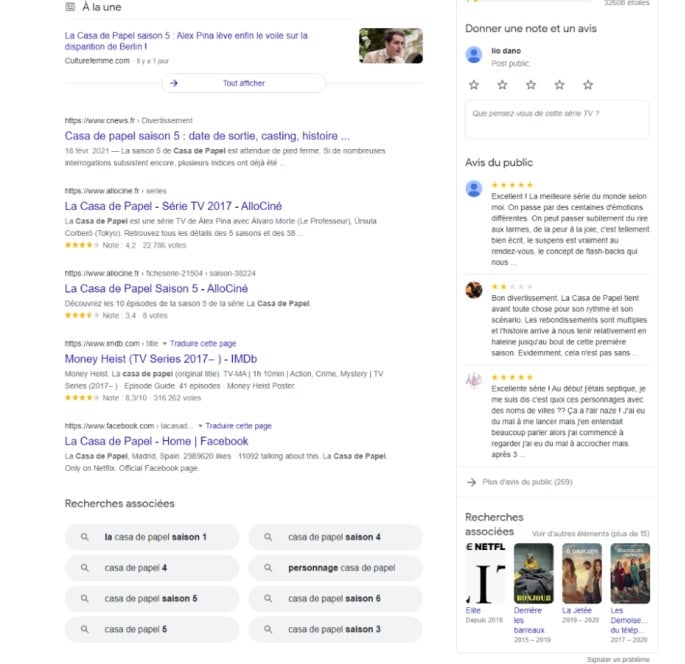 You will find mainly for what concerns them, information on:
The dates broadcasts;
Trailers;
Release date ;
The hearing;
The critics ;
Etc.
1.5.6. Other types of information found in the Google Knowledge Panel
The control panel is also displayed when you search for: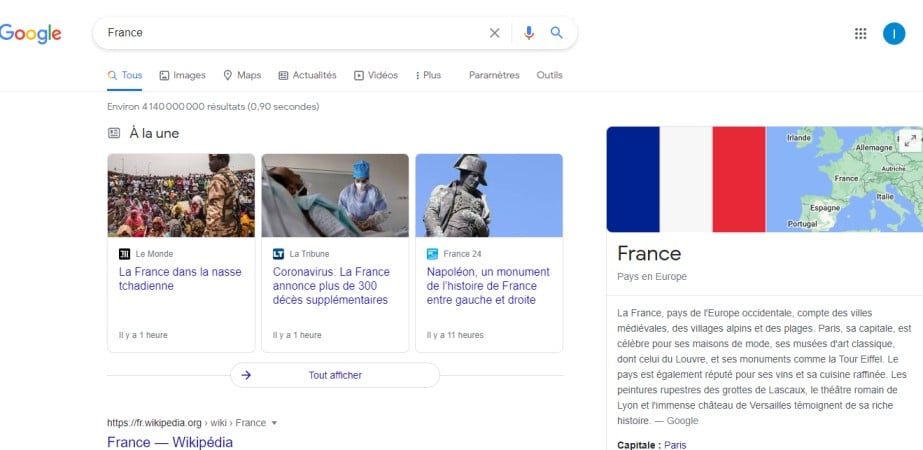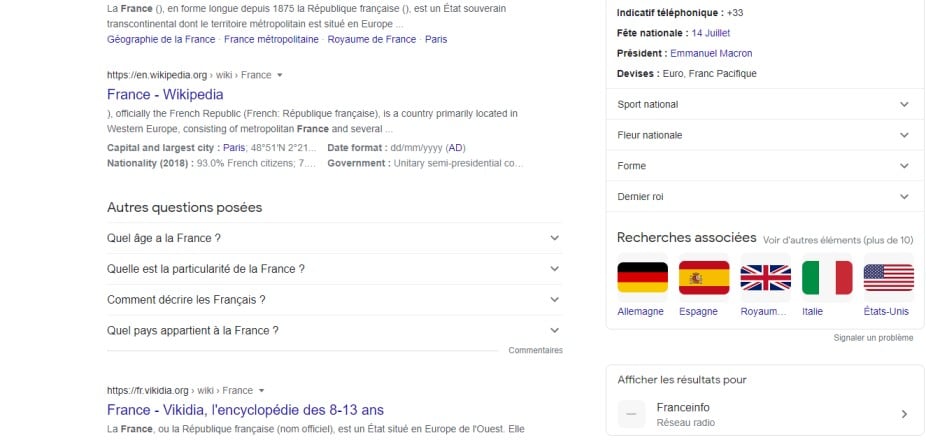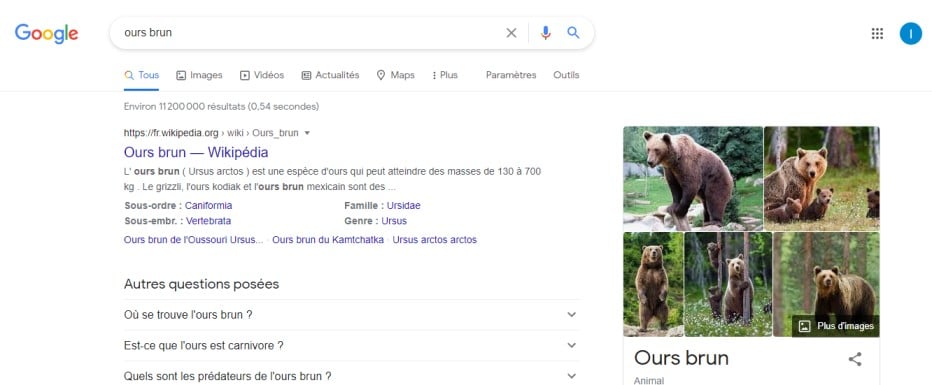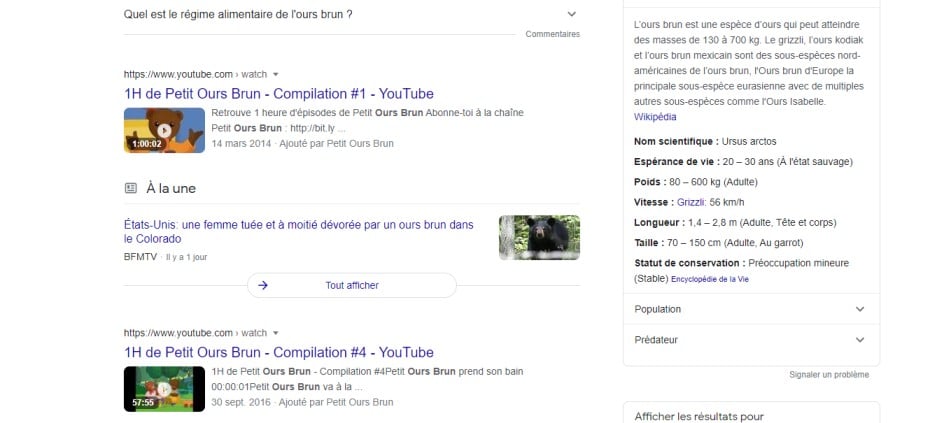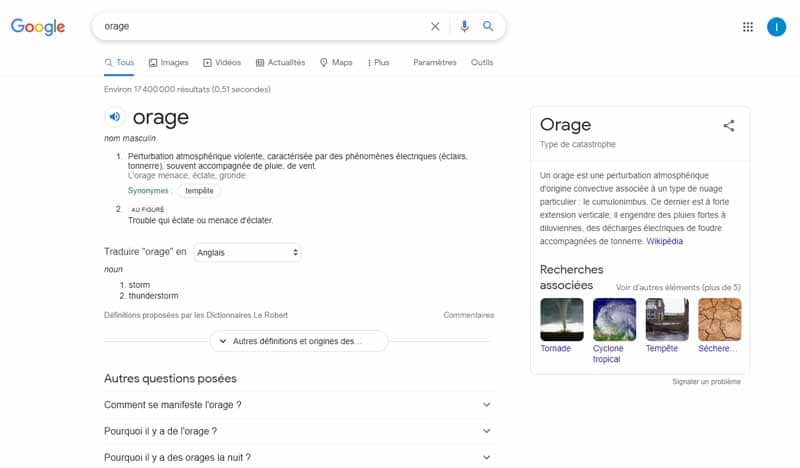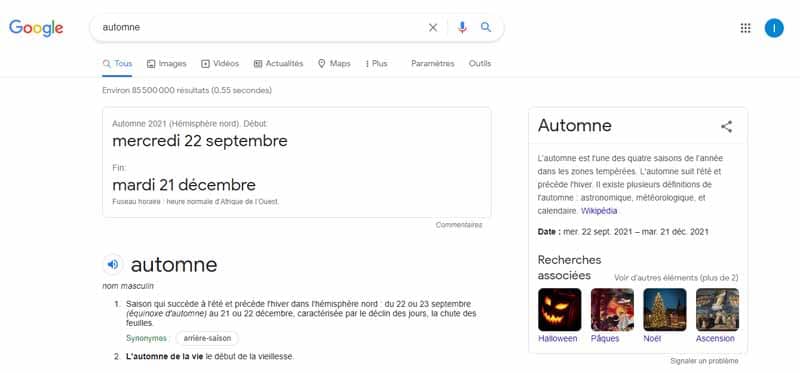 So that's an overview of what the Knowledge Graph gives you access to.
Before closing this first chapter, I would like to remind you that you also have the possibility of suggesting modifications to your knowledge panel present on the SERP.
1.7. How to modify the Knowledge Graph?
This is because Google's knowledge panels aren't always perfect.
Sometimes they display incorrect information, and this can also be true for your site's knowledge panel.
When this happens, you can make changes by: Clicking on the "Claim this info card which is located at the very bottom of the panel;

Complete the formalities to get verified;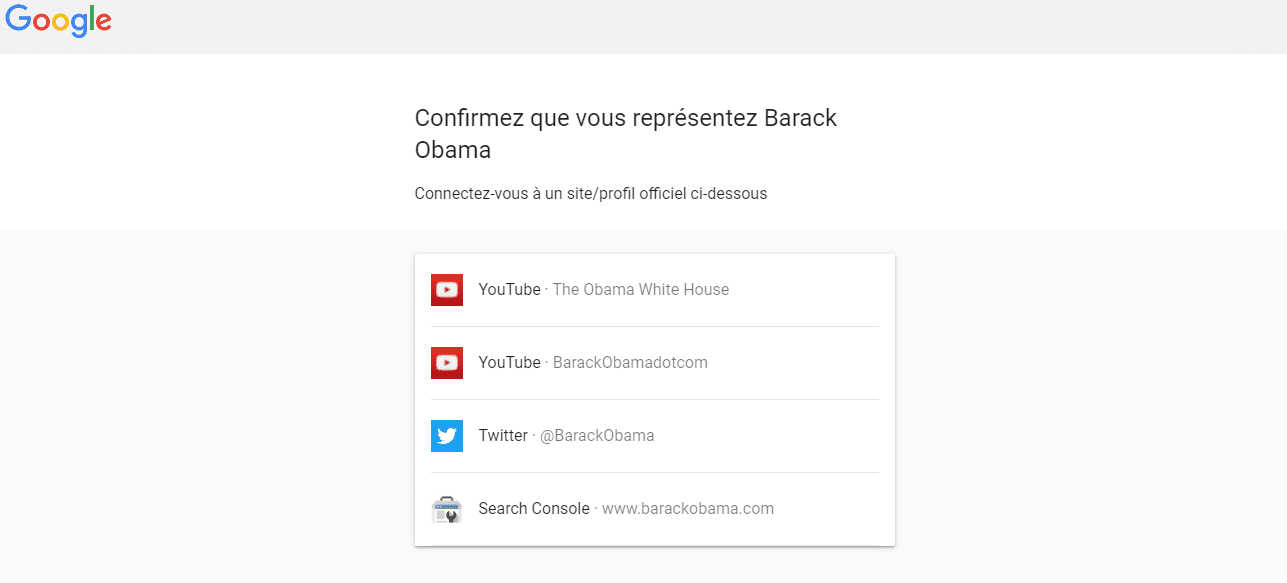 Once verified, a "Suggest an edit"will display next to the knowledge panel whenever you are logged into a linked account.
To understand better, you can just take a look at this Google article on the Knowledge graph panel.
Now, let's take a look at how it works.
Chapter 2: How does the Knowledge Graph work?
Here I am providing you with information on how the Google Knowledge Graph displays information.
2.1. Where do Google Knowledge Graph results come from?
Among the questions that can arise from the display of information at the level of the Google knowledge panel, there is that concerning the way in which the results are selected at the level of the Graph.
The Knowledge Graph is a tool that helps Google better understand the search intent behind each query. It allows him to contextualize searches and provide appropriate results.
These results come from a variety of sources. First of all, there are sites such as:
2.1.1. Wikipedia
Wikipedia is a multilingual global digital encyclopedia project.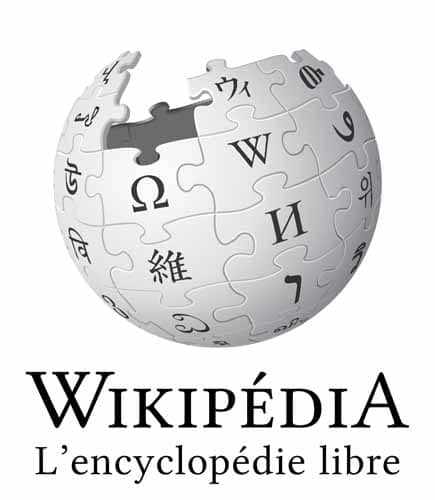 Source : Wikipédia
It is free and has an edit feature open to the public. However, this does not prevent it from providing very interesting and well-detailed content on a multitude of subjects, questions or terms.
2.1.2. Wikidata
Managedby Wikimedia, wikidata is a free knowledge base.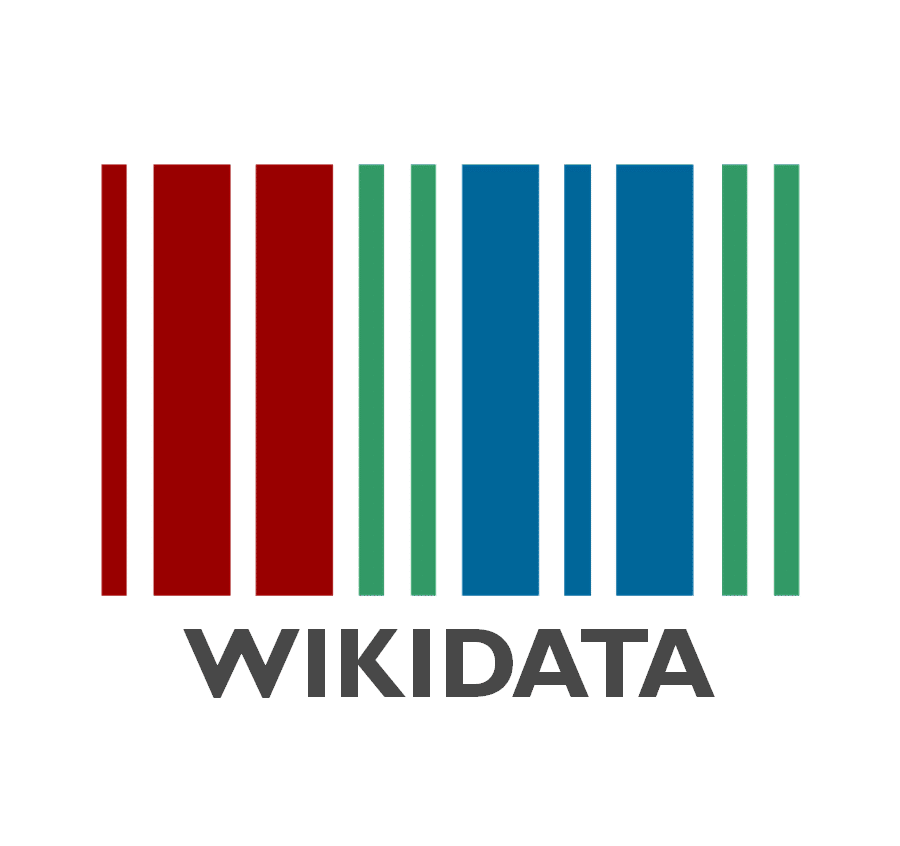 Source : Wikipédia
It collects information from structured data collected on other sites in the wiki range like Wikipedia.
Like Wikipedia, Internet users and robots can access it to make changes.
2.1.3. CIA World Factbook
Like Wikipedia, wikidata, the CIA World Factbook is also a reference resource. It is managed by the Central Intelligence Agency.

Source : Northampton
It provides almanac on countries around the world.
It was originally created for US government officials. But it is also used by other actors such as: Students, journalists, knowledge graph, etc.
2.1.4. Structured
Structured data is specific information that webmasters or owners website include on their site.
They can take many forms. It can be about name, age, gender, opinion, rating, fee, etc.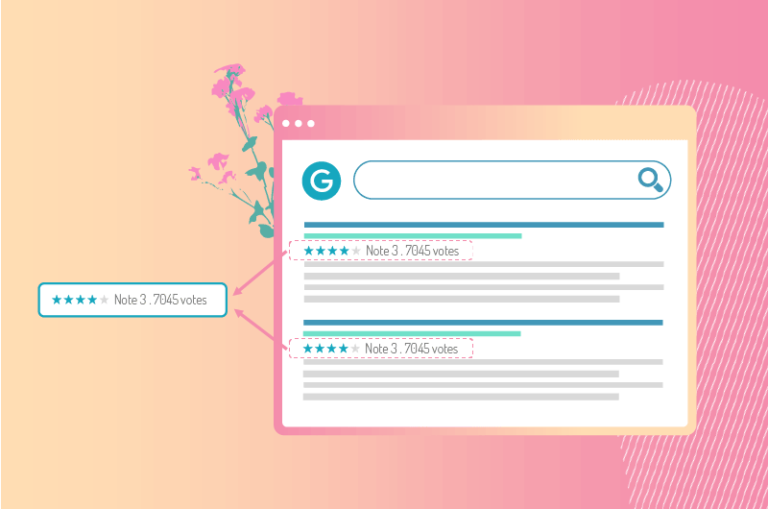 In other words, it is a type of data that follows a set of rules already fixeds. This is precisely what allows Google to take them into account as important elements.
One of the elements used to implement structured data is the schema.org tag.
2.1.5. Authoritative sites in their field
For Google, credibility means authority.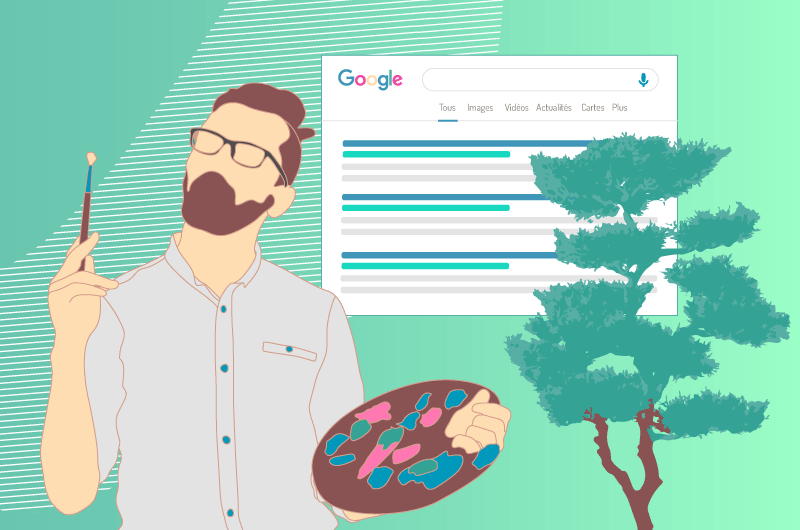 This means that it pays attention to :The
relevance of content;
The age of the domain;
The number of quality links on your site;
The notoriety of the authors;
Etc.
Facebook and YouTube are two examples of authority sites. Their score with mozbar is 96 and 100 respectively.
Also, note that to appear in the Knowledge Graph panel, Google uses certain criteria.
2.2. What criteria allows Google to display information in the Knowledge Graph?
There are three essential criteria from which Google identifies the information that should appear in its knowledge panel. These criteria are:
2.2.1. User Intent
As you know, each query has a search intent.
Thus, the satisfaction of the Internet user depends on the fact that he quickly finds the information that corresponds to his search intention.
It is this information that is classified at the level of Google's knowledge panel.
Therefore , before hoping to appear in this space, you must be sure that your site or Web page responds appropriately to the various questions of the Internet user.
2.2.2. Semantics
Semantics is what Google uses to better understand a user's requests.
Indeed, the way Internet users formulate search questions does not always allow search engines to understand them.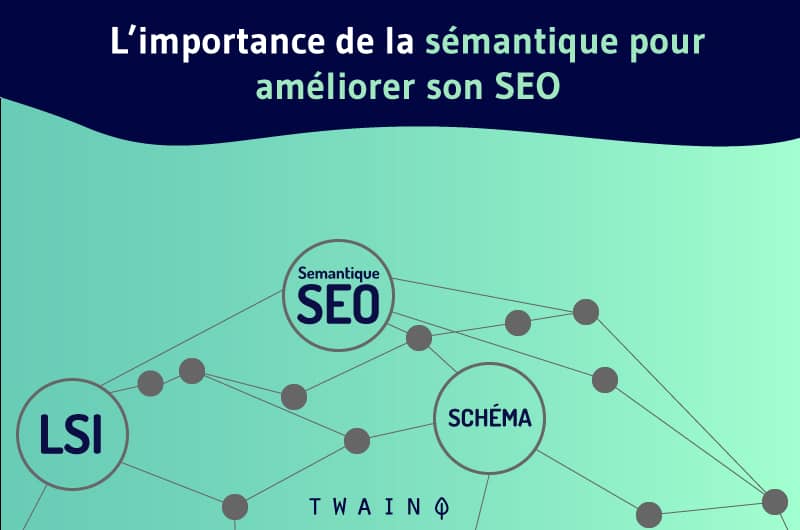 To cope with this they are forced to adapt in order to better understand them and find the results you need.
This also justifies the existence of the Knowledge Graph. In fact, Google uses semantic search, that is to say the search for synonyms, context and natural language processing to sort searches by themes and produce precise and relevant results.
Semantic search would also like webmasters to:
Approach the subjects they cover by going more in depth rather than limiting themselves to keywords;
Also use simple keywords, long tail keywords and LSI keywords ;
Create their content taking into account the search intent and the needs of the Internet user.
To better understand what it is, I invite you to read my article on the importance of semantics to improve your SEO.
2.2.3. Entity indexing
The term "entity" refers to anything that has a well-defined meaning. Google has a collection of entities that spans multiple domains. These entities are interconnected. Google therefore associates them in order to produce factual information for certain requests from Internet users.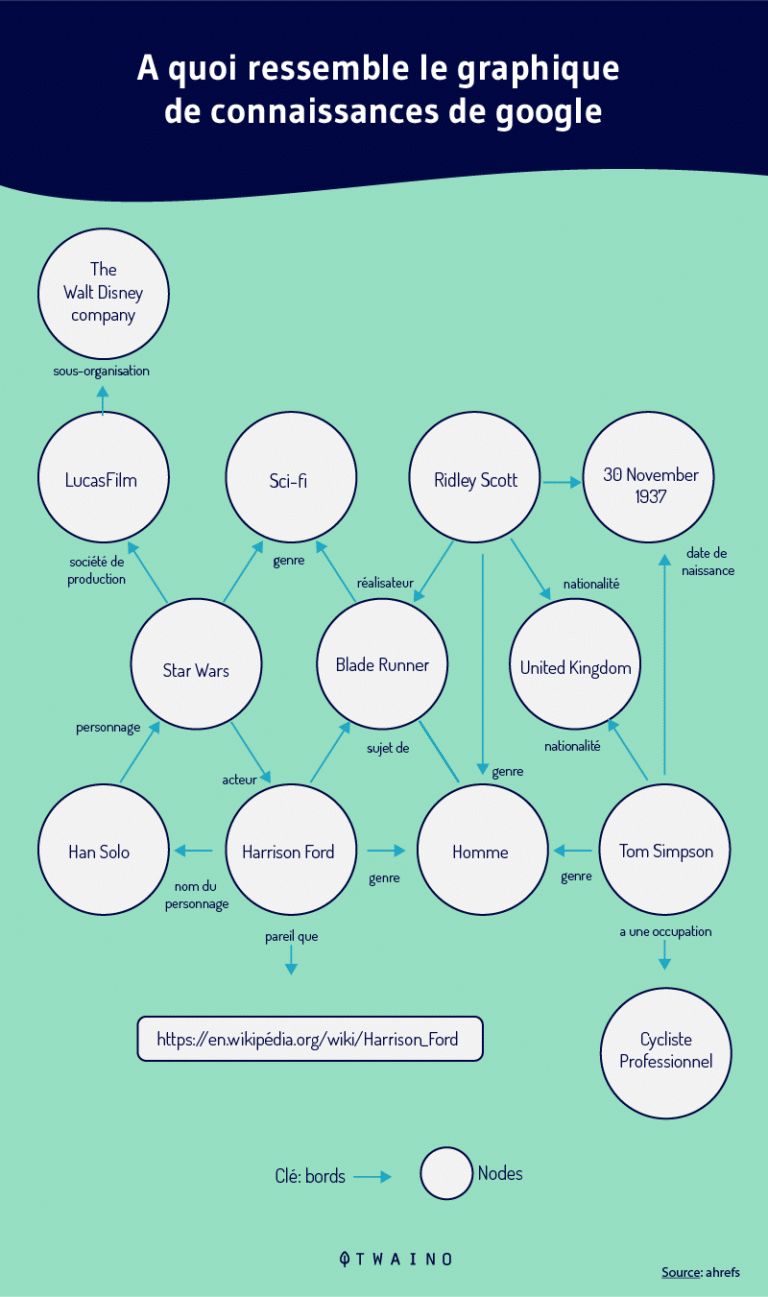 This information is also used to display in the knowledge panel.
Now, I'll show you some strategies that will allow you to optimize your site so that it is placed at the level of the knowledge panel.
Chapter 3: What are the strategies to optimize your site for the Google Knowledge Graph?
In this chapter, I offer some strategies to put in place to optimize your site for the Google Knowledge Graph. Indeed, if you wish to obtain a place in the knowledge graph of Google, you must respect the following rules:
3.1. Create and configure your profile in Google My Business
If you are a business, creating a Google My Business page is necessary to increase your visibility in the SERPs. This not only allows you to be included in the list of companies in your locality, but also to have a knowledge graph for your company: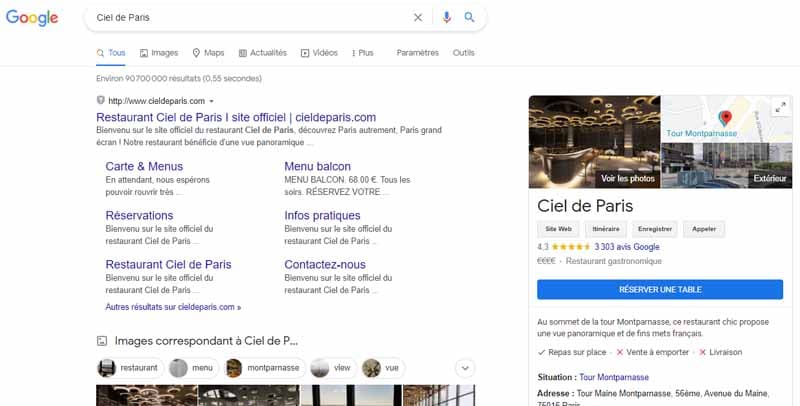 Thus, each time Internet users type the name of your company, they will be able to access all the information available on your profile.
So sign up for the Google My business platform and make sure you write a detailed description for your business and your products or services.
In addition, fill in:
Your business address;
Your location;
The exact contact details and website of the company.
Once the page is created, encourage your customers to provide feedback. This is a good method you can use to find out what they think of your products and services. 
This can act as a vote of confidence that will allow Google to strengthen your position in the  knowledge. This will also attract other potential customers to your website. 
Also, trylisting your business in other directories like:
Learn more about Google My business by reading this article from twaino on how to set up your my business account. 
3.2. Strengthen the authority of your website
Authority can be defined as the degree of trust that search engines give to a website. This is usually a score between 0 and 100 that is assigned to your site.
The closer the score is to 100, the more authority your site has. The further this score is from 100, the less authority the site has.
The authority of a site can be displayed using the moz toolbar.
As you will see, Google gives a certain priority to sites that have a high authority. It is precisely for this reason that it is used to displaying them in the first positions of the SERPs.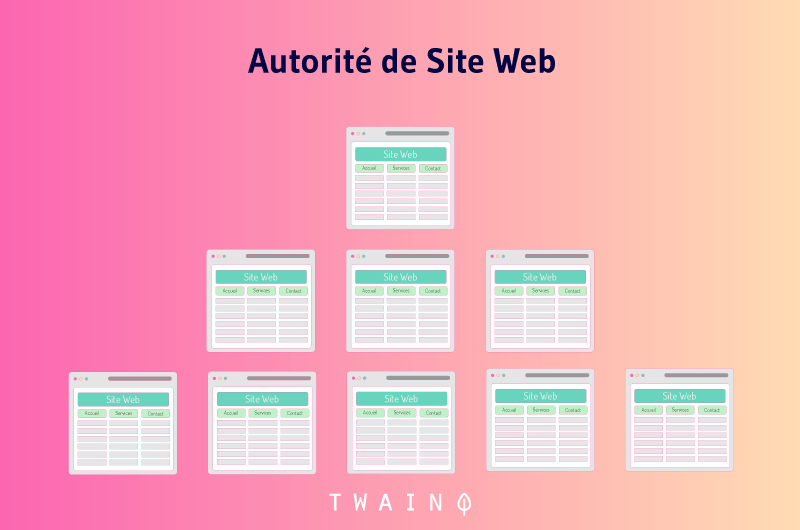 To strengthen the authority of your site, you must:
Write quality and well-detailed content;
Put in place a good strategy for creating backlinks;
Write guest articles on authoritative sites;
Be active on social media, especially on sites like YouTube, as it is connected to Google through various products;
Set up several pages of relevant information on your site. 
3.3. Optimize your site content for users
As a web content creator, the first thing you need to do to reach Google's first SERP and subsequently end up in the knowledge panel is to produce content that Internet users will appreciate. 
This content must not only respect the rules of creation, but also have the objective of satisfying the search intent of Internet users.
This necessarily involves:
methodology keyword research. These keywords must then be integrated naturally into the content. Concretely, when you optimize the content of your site for users, you must take into account several things.
Content should have a well-defined purpose and should satisfy a particular search intent;
You need to create attractive and catchy that immediately catch the attention of the Internet user;
You must prioritize your content by dividing it using different subtitles;
Create bulleted or numbered make certain parts easier to read;
Short conclusions with calls to action;
Subtitles with keywords;
Efficient HTML coding;
Etc.
Speaking of content, you also need to make sure your site has a clear design. It must also offer a good user experience to Internet users.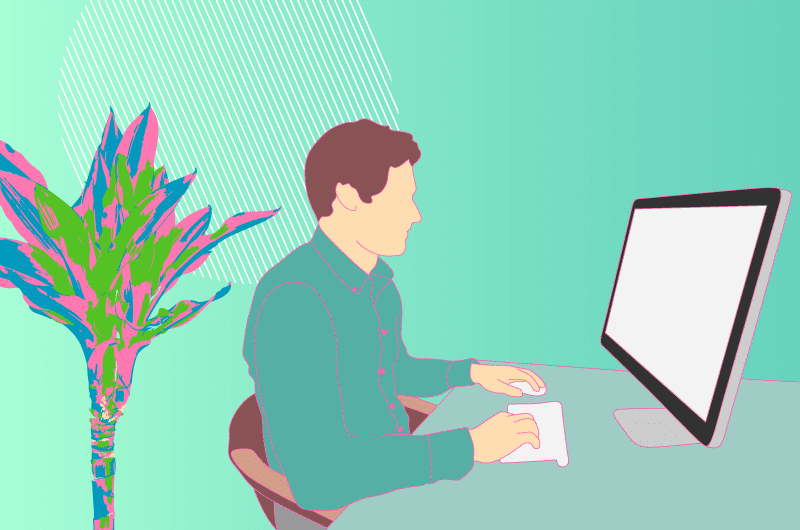 Also, don't forget to use images and videos to boost the excitement of the internet user.
3.4. Improve user
experience User experience can be defined as the quality of what you offer your users from the moment they land on your site to the moment they leave it. This mainly involves:
The loading speed of your site;
Its design;
Its ease of navigation;
Content format and font.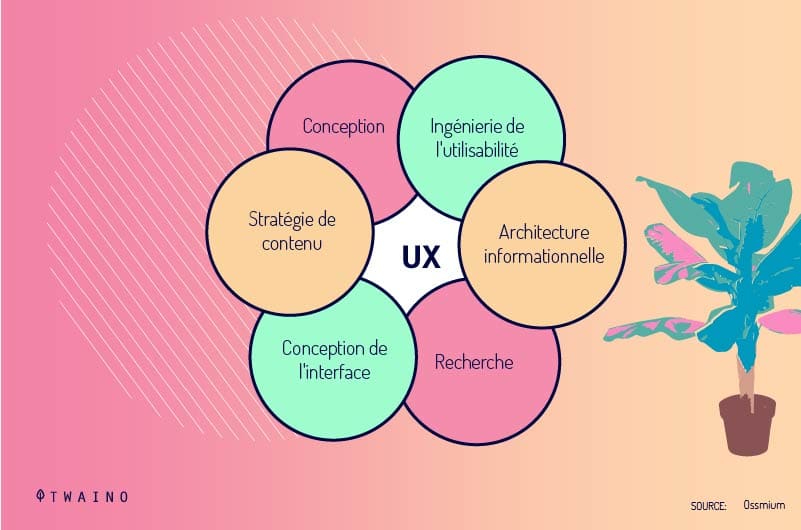 Here are some steps you can take to improve the user experience on your site:
Invest in your design;
Create catchy titles;
Target the main keyword in your title;
Use accurate data, statistics, screenshots and numbers throughout your writing;
Improve the loading speed of the pages of your website;
Analyze the behavior of your visitors from time to time and improve what is wrong.
3.5. Optimize your site for the Google search engine
While keeping user satisfaction in mind, you also need to be sure that search engines understand your website.
Indeed, if you are looking to optimize your site for the knowledge panel, you need to ensure that crawlers know exactly what your webpage is about. 
This is necessary insofar as these robots are responsible for: Collecting and indexing the information found on your site.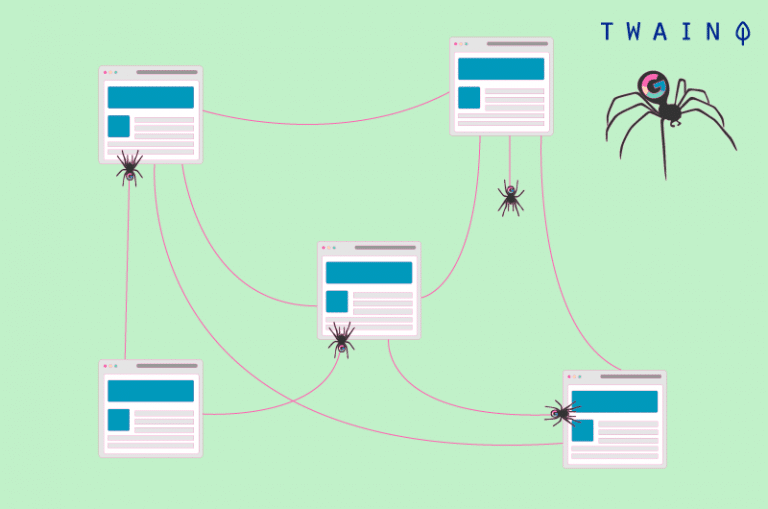 It is therefore up to you to take care to put in place a certain number of elements to allow robots to take a good look at what is on your website. These include, for example, setting up:
Different beacons;
The responsive aspect of the site;
Optimization of page loading speed;
Etc.
3.6. Boost your social media presence
The reason is simple: a section of the knowledge panel links to social media profiles.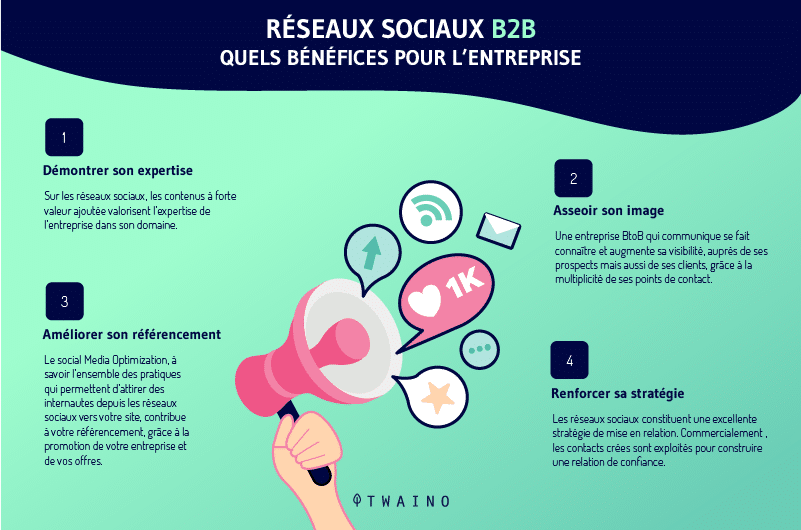 In addition, to generate maximum notoriety, you should think about having a presence on popular social media platforms.
This not only gives visibility to your website, but also allows you to maintain links with your target audience as well as potential customers. You will also have the opportunity to gain the trust of your audience.
It helps you claim your place on the Knowledge Graph map and request changes to its content.
One of the platforms you can use to achieve this goal is YouTube.
Not only is it an authority site, but it also has a huge user base that is directly connected to Google.
Therefore, everything that is published on YouTube by your company or your brand can also be used to enrich the Knowledge Graph or the organic results.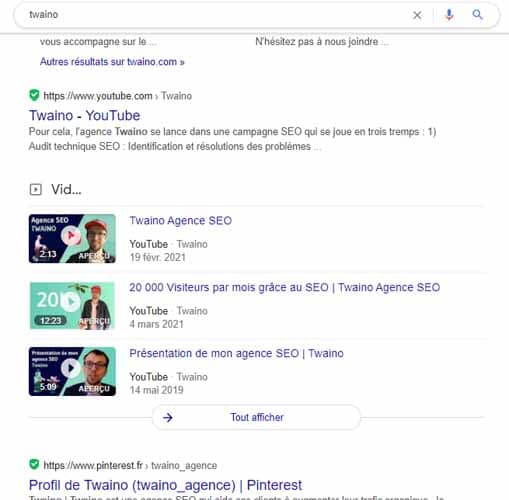 Apart from YouTube, you also have platforms like:
3.7. List your site on Wikipedia and Wikidata
Since much of the information on the Knowledge Panel comes from Wikipedia or wikidata pages, it is important to create these pages for your business.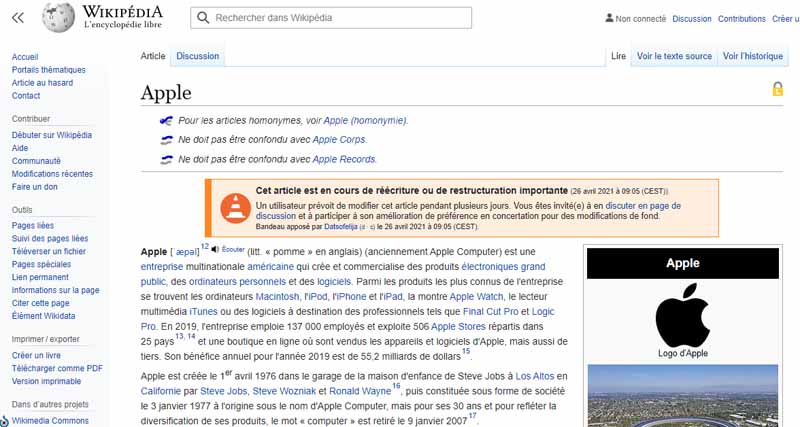 Getting listed on Wikipedia and Wikidata can be tricky, as only verifiable and unbiased references are allowed.
3.8. Use structured data
As mentioned above, to be included in the Knowledge Graph, Google's crawlers must be able to understand what your website is about.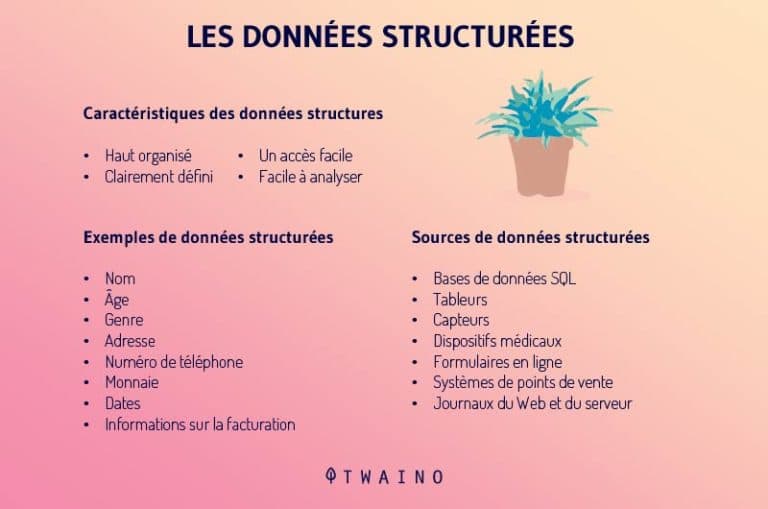 An easy way to convey this information is to use structured data.
This is a code that you can add to your website. When added, it allows search engines to identify how your content is structured. It also allows them to display results the most relevant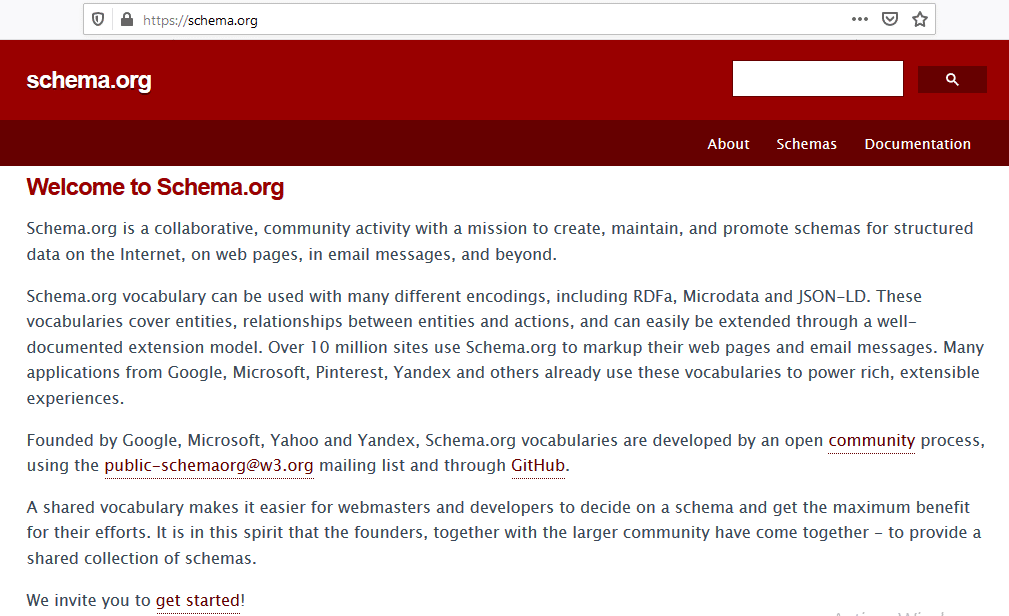 Usually used to give search engines information to include on search results pages.
It can also help them improve their online visibility, as well as click-through rates.
Schema markup can include:
Notices;
Assessments;
The costs ;
Events ;
Locations;
The date of publication of the articles;
Other content you want to embed.
If you're looking to learn more about this, I suggest you visit Google's Developers.
3.9. Use Meta Tags and Keywords
Another way to pass your site's information to crawlers is to ensure that all your web pages contain meta tags and include the keywords you want to target.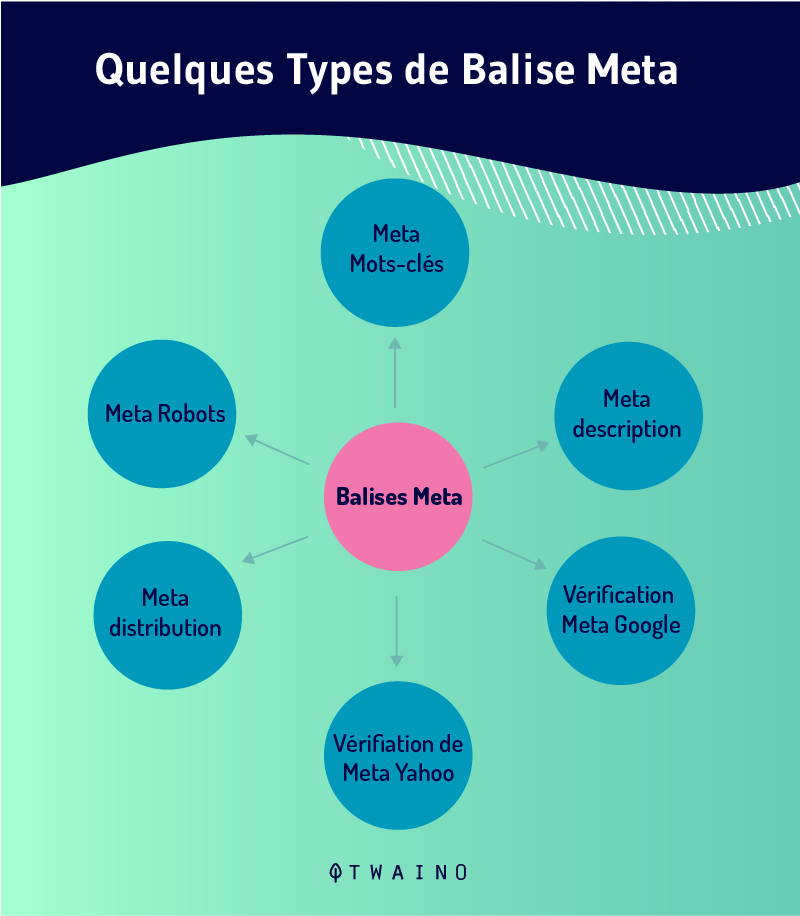 Along the same lines, make sure your website pages are well indexed.
3.10. Use long
-tail keywords Long-tail keywords go hand in hand with business-based search. Indeed, the search based on companies and the use of long tail keywords allow Internet users to find exactly what they are looking for.
This is exactly what WordStream is trying to explain when it says "
Long-tail keyword management is simply about building better lines of communication between your business and the customers who are already there, actively searching for what you offer.Boost
These types of keywords:
Reduce competition around keywords ;
Generate more traffic to your site;
Promote the indexing of your site by Google.
3.11. Use
keywords Simple keywords aren't as influential as they were years ago.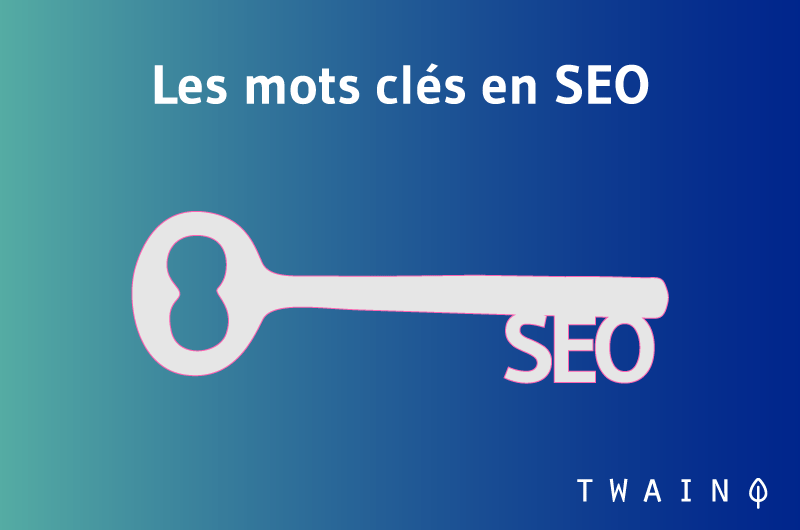 However, they still affect the content and must appear in:
The URL;
The title tag;
The meta description;
Image names and alternative descriptions;
The introduction, body and conclusion of the content.
Chapter 4: Other Questions Asked About Google Knowledge Graph
4.1. What is Google Knowledge Graph?
A knowledge graph, also called semantic network, is a set of interconnected entities (objects, events, situations or concepts).
It contains a large database of information and data that Google uses to show users the most targeted and relevant search results.
4.2. What are the main features of Google Knowledge Graph?
Knowledge graphs combine features of several data management paradigms:
Database, as data can be explored through structured queries;
Graph, because they can be analyzed like any other data network structure;
Knowledge base, as they carry formal semantics, which can be used to interpret data and infer new facts.
4.3. What is NOT a Knowledge Graph?
Not all RDF (Resource Description Framework) graphs are knowledge graphs:
For example, a set of statistical data like GDP data for countries, represented in RDF is not a Knowledge Graph.
Not all knowledge bases are knowledge graphs:
A key feature of a Knowledge Graph is that entity descriptions should be related to each other. The definition of an entity includes another entity. This link is how the graph is formed.
For example: A to B, B to C, C to D, A to D. Knowledge bases without a formal structure or semantics, for example the "knowledge base" of questions and answers about a software product, do not represent either plus a knowledge graph.
4.4. How do I get my site to appear in Google Knowledge Graph?
Create a Wikipedia page;
Create a page on wikidata.org;
Create profiles on social networks;
Implement schema markup;
Create content that is appropriate not only for users, but also for search engines;
Use keywords;
Use meta tags effectively;
Optimize your old content;
Improve the user experience;
Etc.
4.5. How does Google generate knowledge graphs?
To bring out the knowledge graph for a given query, Google relies mainly on:
The search intent;
Semantics;
indexing Entity.
4.6. What items appear in the Google Knowledge Graph?
The information in this knowledge graph varies from entity to entity. But in most cases, this includes:
A title and a short summary of the topic;
Images ;
Place and date of birth;
The official website and social profiles;
Rating and opinion of the public;
Etc.
4.7. Is Wikidata a knowledge graph?
Wikidata is a freely accessible knowledge base that is editable by anyone.
In summary
By bringing together the most relevant information, on people, companies, places, the Knowledge Graph responds in a relevant and precise way to the various concerns of Internet users. It also enhances the visibility of companies.
In this article, I explained what the knowledge graph represents and offered strategies that will allow you to display your site at the level of it.
If you also know strategies to optimize the display of a site in the knowledge graph or if you have any questions, do not hesitate to put them in the comments.
Thank you and see you soon !