Dofollow links are an HTML language used to help search engines track the various links on your website. When a link that points to your website is accompanied by a dofollow mention, the crawlers will immediately take this link into account. They will then flow what is known as "link juice", which allows your site to get a better ranking.
Many digital marketing techniques are used by website owners or marketers to stand out from the crowd and rank among the top results of search engines
It has become a race of "who will get there first", because at the top of the list are the premium customers, good returns on investment as well as the desired brand awareness
Therefore, all orthodox measures that will get you there are good to take, but dofollow links are even more powerful.
To hear the term, you may think that it is just one kind of link among many others. You're not wrong, but it's also a kind of link that will help you turn great content into better PageRank and search results.
So it's important to know more closely what this technique is, what it offers and how to put it into practice to better benefit from it. This is what you will see in the rest of this article. Let's start!
Chapter 1: Dofollow link: What is it?
In this chapter, we will discover together:
What is the dofollow link ;
How to make it ;
The tools available for dofollow links.
1.1 What is a dofollow link?
The term Dofollow refers to a code of description of links, which allows search engines to explore them, and to count them as quality votes.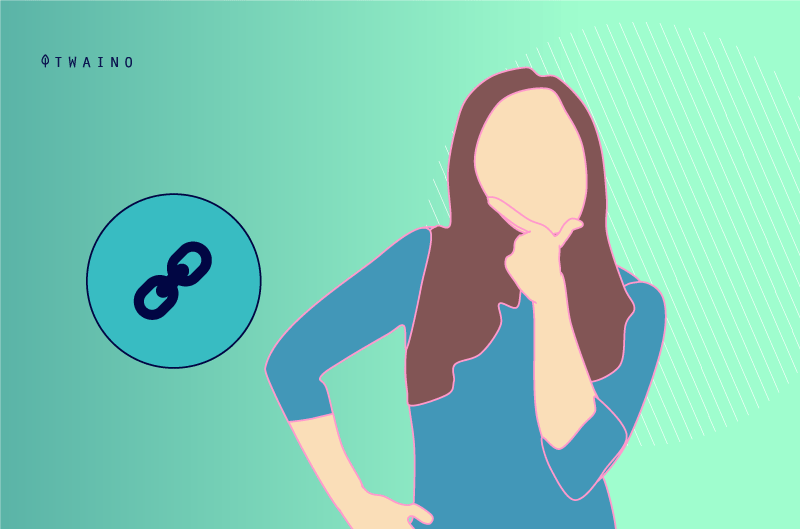 Naturally, all links on a site are marked as dofollow, unless they have been manually changed to nofollow links or automatically changed by a website setting.
Search enginecrawlers take dofollow links into account. In other words, they continue to crawl other pages that they find through regular links.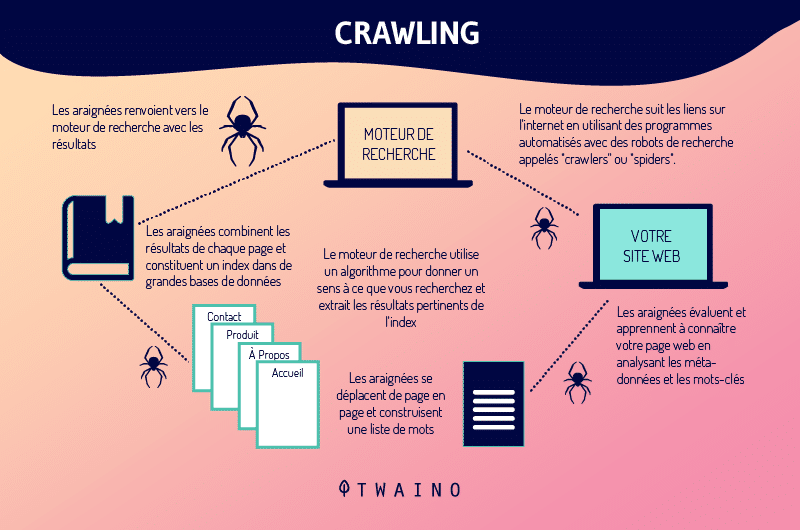 The dofollow links circulate what is commonly called in the jargon of SEOs, "link juice" or link juice in English
Indeed, links represent a vote for quality, and therefore by knowing which web pages are frequently linked, search engines are able to identify the positioning of websites in the SERPs of search engines.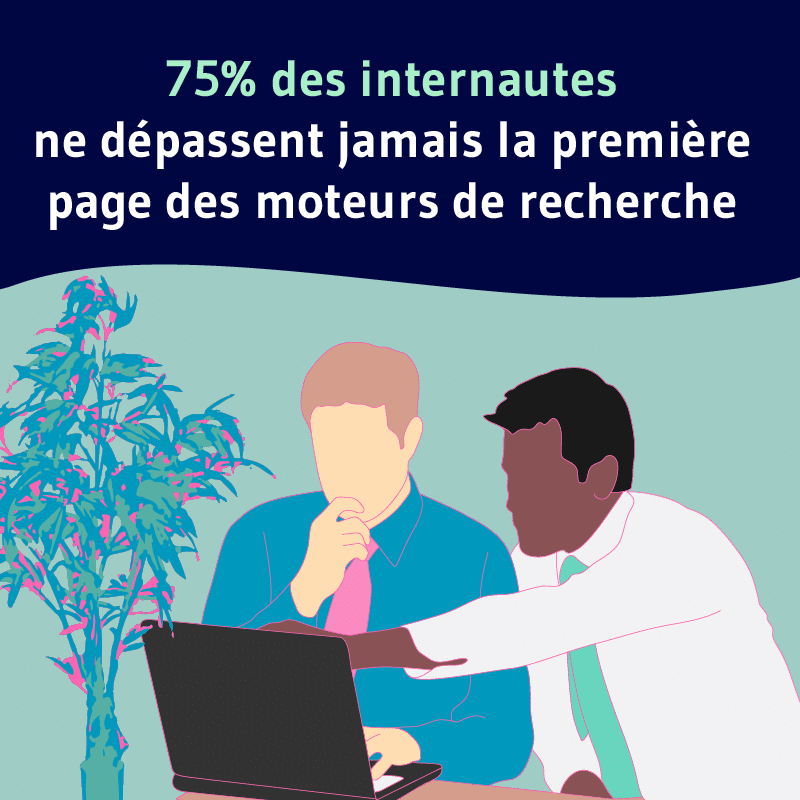 However, it should be noted that links are not the only ranking factor. On the other hand, nofollow links are composed of a fraction of code that tells search engines not to crawl them or not to consider them as quality votes.
It can also happen that you are not able to take advantage of all the links on your website, especially if they are links transmitted by Internet users or those referring to advertisements.
Below is an example of what implementing a nofollow attribute in an HTML link might look like:
As far as the dofollow function is concerned, it is a simple description code, as there is no dofollow function for the rel attribute in the HTML language. Therefore, all dofollow links are actually links that do not have a rel attribute like the nofollow one.
Here is, an example of how a dofollow link looks in an HTML link:
You'll see more about the difference between dofollow and nofollow links as well as what a nofollow actually represents in the next chapter. For now, let's look at how to create dofollow links.
1.2. how to make dofollow links?
As I said before, it is not necessary to perform an action to create a dofollow link, because all links on a site already have this mention
When your website is linked to a different site that has not added a nofollow tag, search engines will be able to come to your site naturally. By doing so, they will increase your overall ranking.
The same principle applies, if you insert links on your own website. For example, you can decide to add links to reputable sites in your own content in order to get them followed by search engines.
When a brand offers to put their links on your page or if you are a blog comment moderator, it is possible to enable nofollow tags where possible. Or you make sure that all links contain a nofollow tag until you are sure that the link can be followed back.
This is especially essential, if there are some links that direct to low quality content or content stuffed with keywords. Indeed, as you know, this can give a bad image of your own site.
To put it simply, dofollow is perfect for external links from reputable sites that point to your page.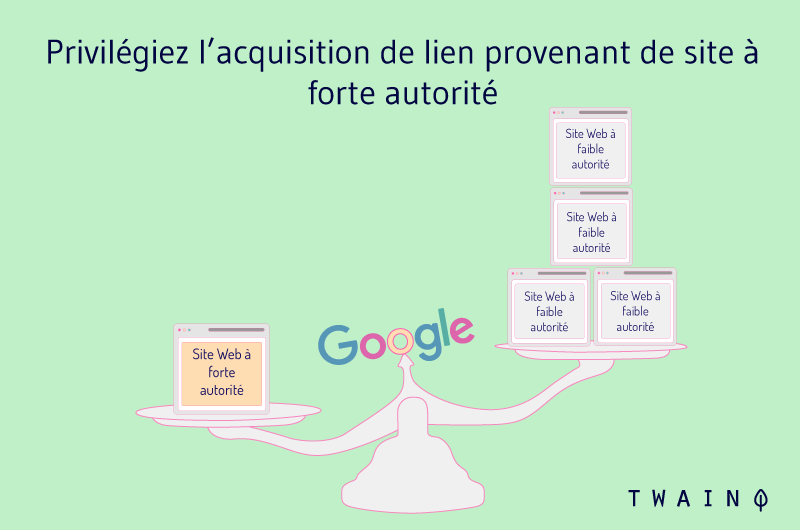 Links that lead outside of your site from your own content or attached to comments related to your content should only be dofollowed if the linking site is reputable and relevant.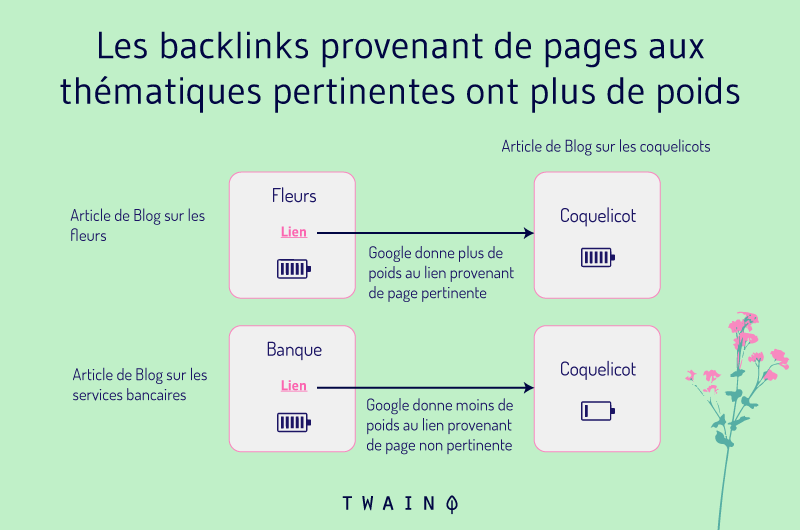 1.3. Practical tools to check dofollow links
In reality, distinguishing whether a link is dofollow or nofollow can be a real problem for most people.
If the link is on your own site, you can check the HTML code from the management page of your CMS to see if the nofollow tag is there.
But what if the link is from an external website different from yours, since you are not able to see or make changes to their code, so you can not be sure if these links are dofollow or nofollow.
In these conditions, it is advisable to use the verification tools, dofollow links to know if these links can increase your ranking or not.
I present below some examples of tools:
Dofollow Link Checker: It is an online tool that allows you to check the dofollow and nofollow links present on entire pages;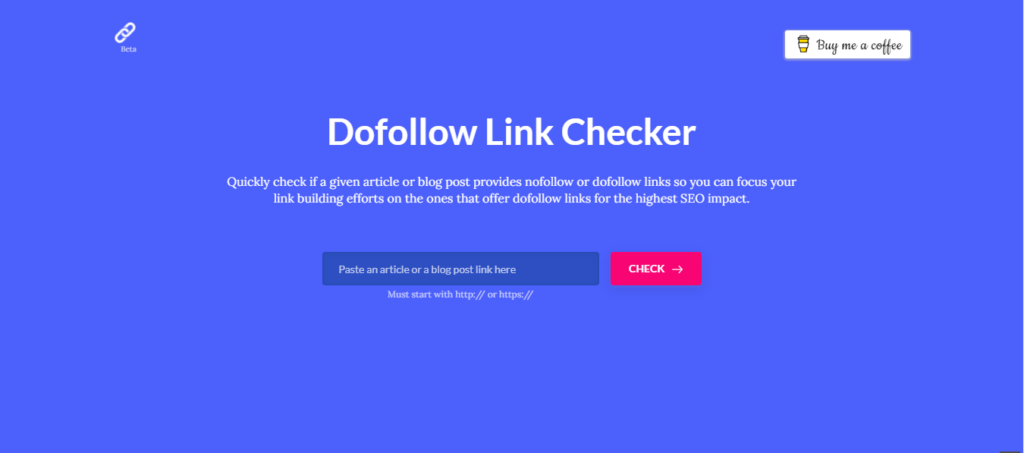 SEOquake which is an extension for chroom and for FireFox;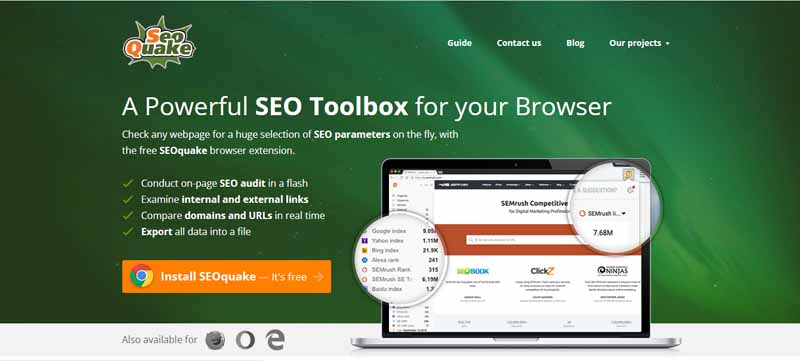 MozBar is an extension for chroom only;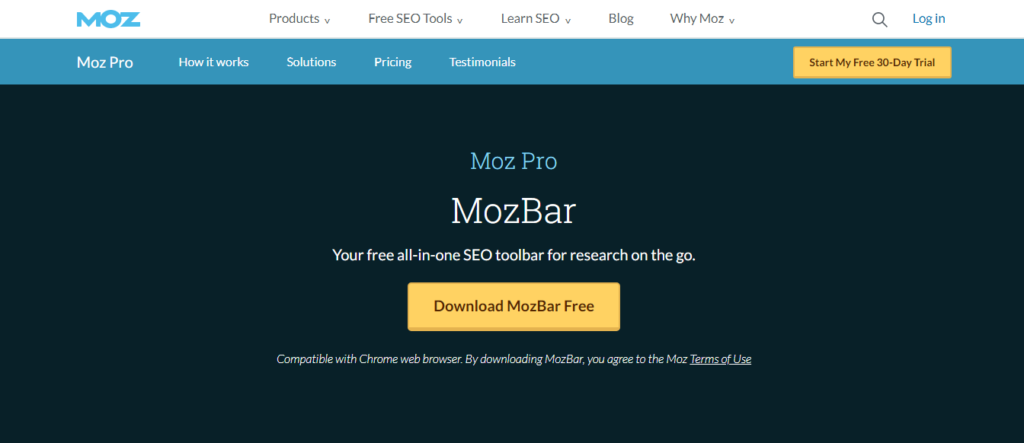 Link Analyzer is a standalone tool that does not require a fixed browser.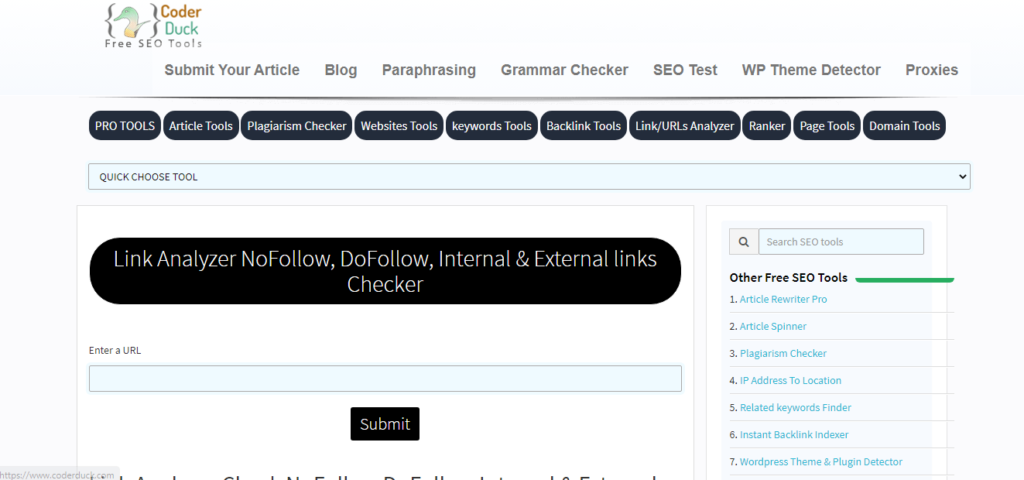 All these tools are free and allow you to track all the links to your site to check if they are in dofollow or nofollow, then present the results.
1.4. Should I follow (dofollow) an external link?
The answer to this question is based on two criteria: what does the link lead to and what are the benefits if you choose to dofollow?
Generally speaking, any dofollow link sends search engines to up-to-date, relevant, accurate content, which helps generate link juice for both the external site as well as your own site.
There may be cases where links that are reciprocal in dofollow can be useful, especially if you want to grow traffic from your website and the external site has about the same ranking as yours.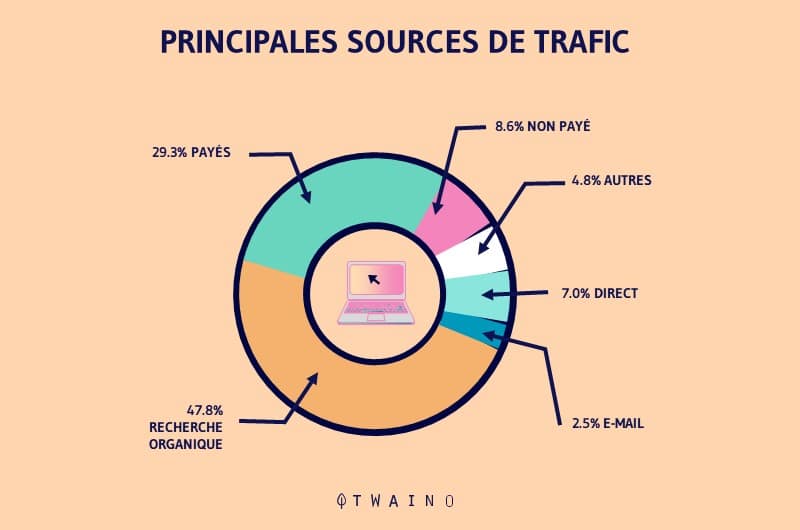 In the best case, it is best to have a combination of dofollow and nofollow links on your page. This will prevent search engines from perceiving your content as just a way to gain pageRank points.
1.5. How long does it take for Google to recognize a dofollow link?
This is a difficult question to answer, as search engine spiders crawl a large number of pages per day. However, dofollow links are usually detected by Google within two to four days after they are published.
If your website's traffic is low, and the dofollow links you make or receive are from web pages of the same size, it may take longer for pageRank to recognize these links.
On the other hand, if you are lucky enough to get a backlink from a site that is ranked very high, you can notice the benefits within just a few days.
You've just seen what a dofollow link means, how to create it and some tools to check it. But there are also several key points to draw your attention to when it comes to dofollow and especially nofollow links.
Chapter 2: Dofollow and nofollow links: what you need to know
Confusion has clearly arisen in society on various topics related to dofollow and nofollow links. That's one of the reasons why I decided to make this chapter that gives explanations on the basic principles and useful tips for all link builders.
2.1. Nofollow link options offered by Google
Anyone interested in SEO should know that the purpose of nofollow attributes is to indicate to Google, that a link should not be exploited by search engines
In other words, Google must not influence the ranking of the destination page to which this link points. Essentially, this allows webmasters to avoid that Google explores inappropriate pages.
However, Google has currently adopted two attributes of the same type named: Sponsored Attribute and UGC Attribute. These new attributes are additional options offered to webmasters to help search engines know the nature of different links on a page.
Just like the basic nofollow attribute, these two attributes will continue to indicate that links are not crawlable by search engines. The only point of distinction is that the rel attribute will give Google a clue as to the intent and use of the link.
2.1.1. Rel="sponsored"
Google suggests that sponsored attributes be used to identify links on your site that have been made as part of advertising, partnerships, or any other compensation deal.
This is the preferred method if the links are compensated in any way.
Here's what a sponsored link looks like:
2.1.2. rel="UGC"
Google advocates marking user-generated content links as UGC. Speaking of user-generated, this includes:
However, he added that if you want to identify and reward serious contributors who have consistently made high-quality contributions, it is possible to remove this attribute from links.
Here's what the UGC ("user-generated content") attribute looks like
2.2. Inbound and outbound link (natural or unnatural)
Google performs inbound link analysis on all websites to determine whether they are natural, in other words, whether they have a normal link profile consisting of
Links from relevant websites;
Followed and no-follow links;
And a quantity of links that may appear normal.
In any case, when a link is unnatural, it is recommended to use a nofollow tag.
Google considers links as unnatural if it sees that they appear as :
Spam links ;
Paid links;
Or links that give the impression of search engine manipulation
This may result in a penalty or manual action. Examples of the types of links that can be penalized by Google include:
Link purchases or sales;
Link exchanges;
Guest posts with links containing anchor text links and enriched with keywords;
Automated link building;
Dofollow link directories;
Press releases.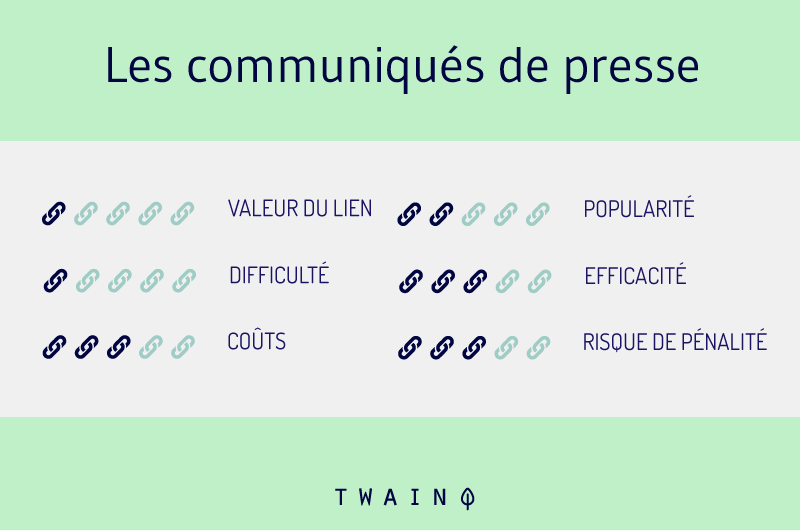 For some time, Google has also been taking manual action against outbound links used in guest articles
After receiving a manual action notice from Google, a publisher made it clear that his website stopped notifying when hosting a guest article and that the outbound links consisted of branded anchor text.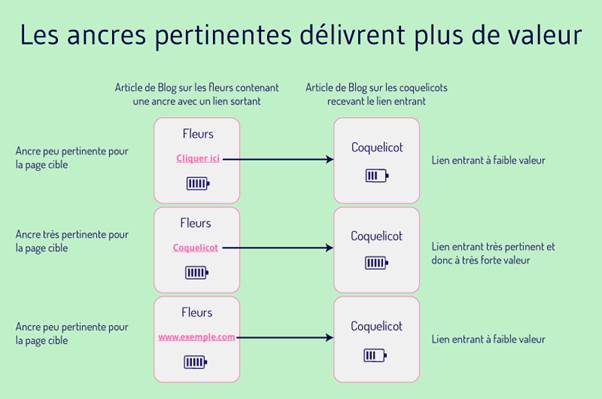 So you need to learn to vary your anchor texts so that they look more natural in said articles.
The Google search engine tracks inbound and outbound links from your website. The nofollow function was developed to prevent manual actions. However Google does not seem to want to let go and states:
"Forcrawling and indexing purposes, nofollow will become a guideline as of March 1, 2020."
This is something that is important to consider, as these are indications that can either help or hurt you.
2.3. should you use rel="sponsored" and rel="ugc" instead of rel="nofollow"?
The main new element here is that rel="nofollow" used to be the default tag
Now, it is advised to use it only when UGC or Sponsored tags are not applicable. The nofollow tag should be used very rarely.
Use the "rel=ugc" tag for the comments section of your blog or forum posts;
Use rel="sponsored" for advertisements, paid guest posts or link placements;
Use rel="nofollow" if you can't decide on content that doesn't quite fit into the UGC or sponsored category;
2.4. NoFollow and Noindex: How to make the difference?
For a long time, many webmasters have been confused when it comes to recommending to Google to exempt a page during the indexing process.
So I'd like to make sure you know the difference between nofollow and noindex (in addition to the options it has).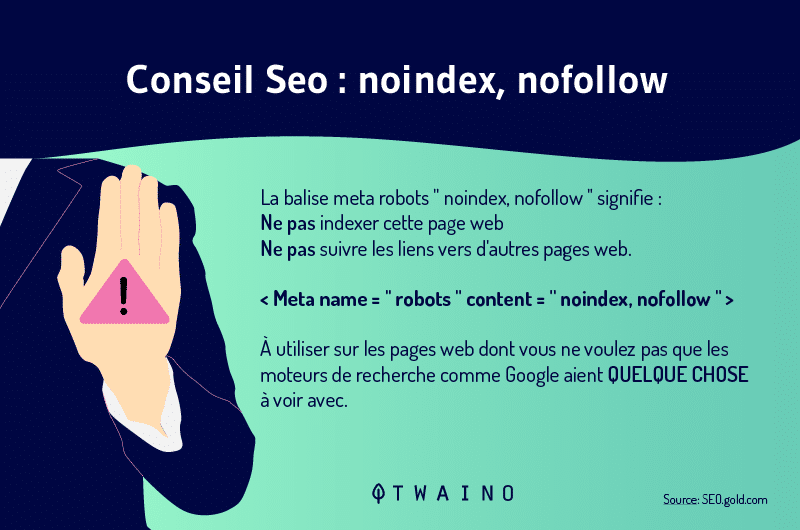 As you may already know, nofollow can be applied to specific links. But it can also be positioned at the
of a page to tell search engines to nofollow all the links on that page:
If you employ this process hoping that Google will not crawl your own site's pages with this directive, remember that in the past it was a sign for Google not to crawl a page through a particular link.
However, this does not prevent Google from crawling a page by another means. Moreover, if Google now considers nofollows as "hints", this strategy will not work for you.
To prevent Google from crawling or indexing a page on your site, you should use the noindex tag.
A "noindex" tag lets search engines know that they should simply not display the page in question
As Google says: when the Googlebot crawls that page and sees the tag or header, it removes that page entirely from Google search results, even if other sites link to it.

It also adds: For the noindex directive to be effective, the page must not be blocked by a robots.txt file. If the page is blocked by a robots.txt file, the crawler will never see the noindex directive, and the page can still appear in search results, for example, if other pages link to it.
It is possible to add a noindex tag to the head portion in HTML for a specific page, like this one
Or, it can be added using the HTTP X-robots-tag header:
X-Robots-Tag: noindex
Thanks to the X-robots tag, you cannot index a complete page or specific elements of a page.
2.5. Procedure to check if nofollow links are used
To check if nofollow tags are used on a page, it is possible to proceed manually, page by page. The first thing to do is to go on a page, to make a right click, then to click on "See the source of the page":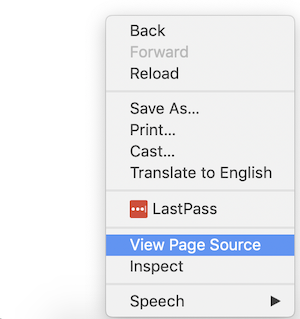 Source: Semrush
Then press Control/Command F and search for nofollow. By clicking on the arrows, you will see all the nofollows of a page.

Source : Semrush
Summary
The dofollow links, are finally concepts easy to understand and to apprehend on your websites to benefit from SEO. The dofollow is indeed a code to insert on the links of your pages.
This code indicates to search engines that the links are ready to be explored. Thanks to the juice of links that search engines let flow, you can indeed get a good ranking
This attribute does not require a manual setting, because every link has naturally the mention dofollow since its creation.
As I couldn't talk about dofollow links without taking into account nofollow links, I took the opportunity to present the difference between the two and other tips to know about these links.
I hope you found this article useful. I look forward to your comments.