A keywordis a term or set of words that a user enters in the search field of a search engine in order to find a specific content
.
0,16% of the most used keywords are at the base of 60.67% of all the searches that users make. The companies that are positioned at the top of the results for these different queries have traffic in quantity, quality, and especially permanently on their websites. A good keyword strategy, regardless of your field of activity, can help you achieve most of your company's marketing objectives. To shed more light on the subject, I will answer the following questions in this article
What is a keyword?

What is the importance of a keyword?

How to select keywords for your business?

How to use your keywords?
Chapter 1 : What is a keyword ?
In this chapter, I give you the useful information you need to know about keywords, the different types that exist and the matching options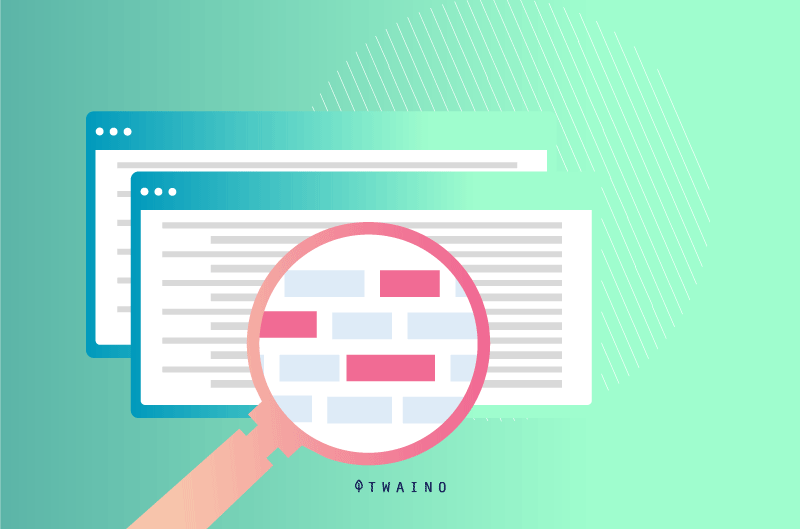 1.what does the term keyword mean?
In SEO, keywords are the phrases or words that users type into search engines such as Google or bingin order to find specific content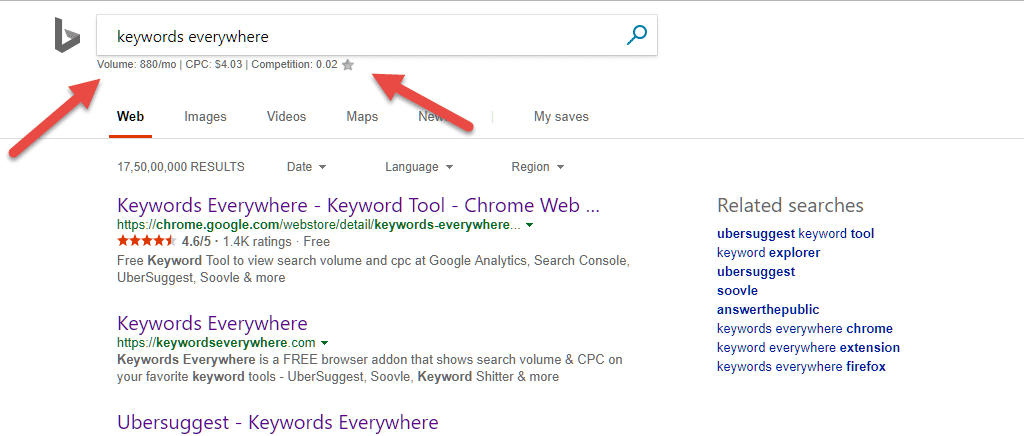 Source keywordseverywhere The words you use to describe your product or website are your keywords and they are usually included in the terms that Internet users use when they want to search. The keyword is the bridge between the user and the content, services or products that your company offers
1.2) What are the categories of keywords?
There are several categories of keywords.
1.2.1. Short-tail keywords
Short-tail keywords are generic and consist of no more than three words. Examples of short tail keywords would be the word "bass" or perhaps "dance class" or "musical instrument".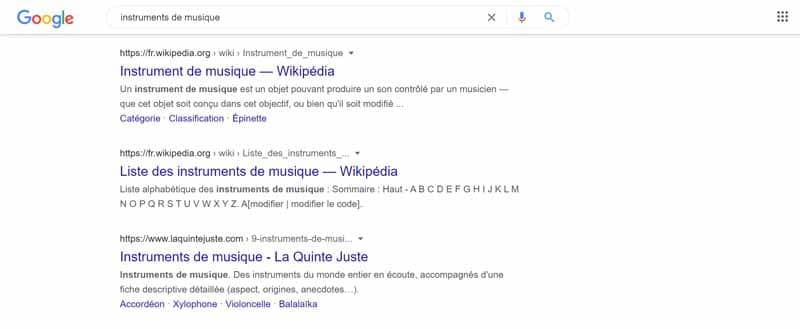 It should be noted here that short tail keywords are usually highly competitive and not necessarily specific to a given topic. For example, for "musical instrument", the search engine may give you content that deals with several things related to musical instruments It could be a list of instruments, the origin of certain instruments, etc. However, with longer words you can specify exactly what you want to know about musical instruments.
1.2.2. Long-tail keywords
The long-tail keywords include more than three words. These are much more specific, they have lower search volumes, but they also have lower competition

Notice here that adding two words to the previous example is enough to get more concrete results for someone who wants to buy musical instruments for example. In this example, we can also further specify the query by using other terms in addition to or depending on what the user is looking for in terms of musical instruments. This explains why half of Internet users' queries include 4 or more words. Indeed, users want to have concrete results that provide answers to their queries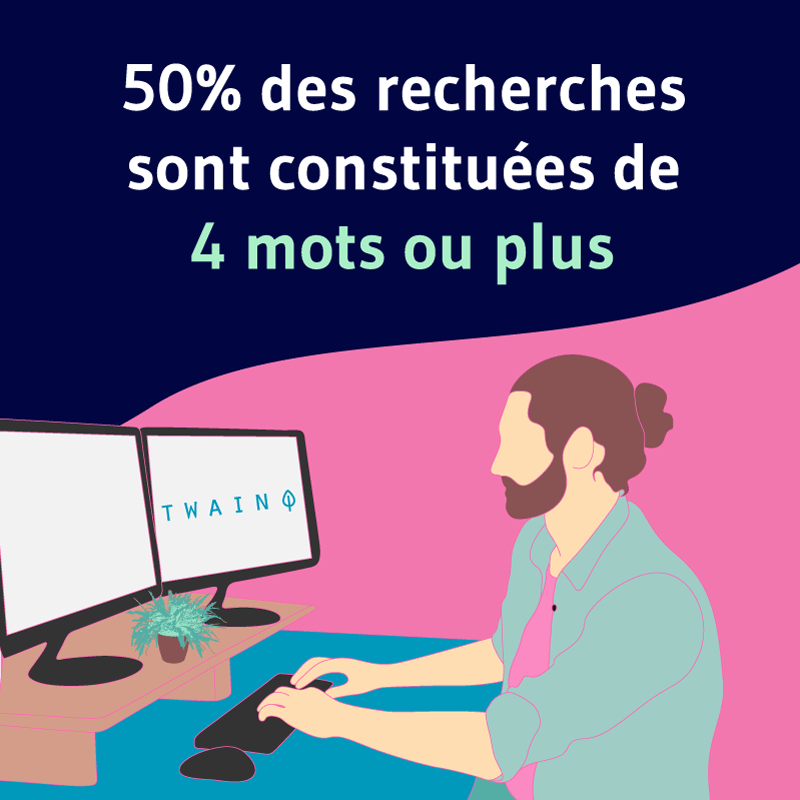 1.2.3. Negative keywords (to be excluded)
Negative keywords are also important. When you already have the words you would like to use to describe your products, you need to think of specific keywords that you do not want to associate with your product, service or website. These are the negative keywords.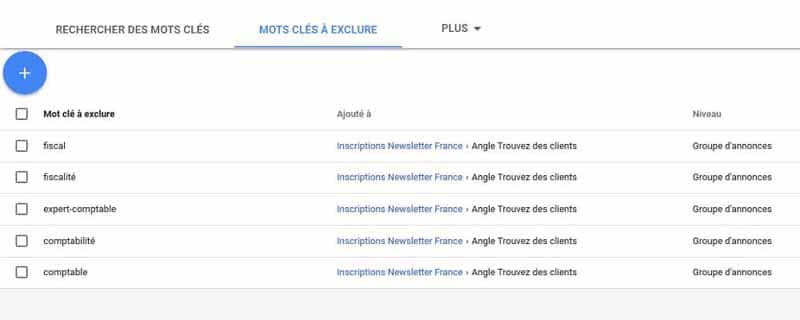 Source audreytips If you sell musical instruments for example, you may want to put in the category of keywords to exclude the words "fish", "fishing" and all the things that could result in incorrect user expectations and a negative landing page experience.
1.3. keyword matching options
So that you can manage what each keyword should match, search engines provide three keyword matching options. This is a feature you have the ability to use for your ads. Depending on your goals, you can choose the match you want.
1.3.1. Exact match
Exact match is the most restrictive option. When a keyword is selected to match exactly, it triggers searches, which include what exactly the keyword is For example, if you target the keyword "blue shoes" with an exact match, only searches that include only "blue shoes" will trigger your ads
1.3.2. Phrase Matching
Phrase matching triggers all searches that match the selected keyword, or close variants of that keyword, which may include additional words before or after For example, if you target the keyword "blue shoes" with a phrase match, searches such as "blue women's shoes" or "blue polka dot shoes" would trigger your ads
1.3.3. Broad Match
The broad query is the least restrictive keyword matching option. When a selection is selected for broad match, it triggers all searches that include misspellings, synonyms, related searches or other relevant variants For example, if the target keyword is "Blue Shoes" with a broad query, searches such as "Women's Shoes", "Blue Sneaker Shoes" or "Blue Casual Sneakers" would trigger your ads The broad match is the one that offers the most traffic in terms of quantity to businesses. However, depending on your industry, another form of match could also be beneficial.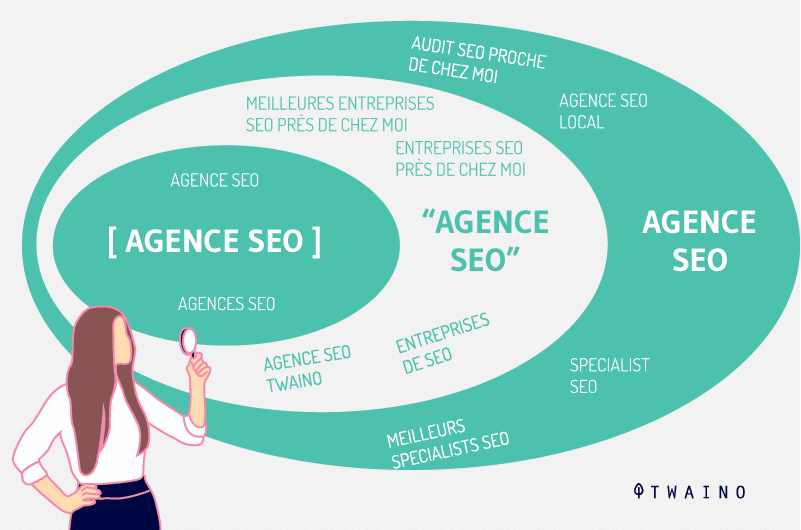 Chapter 2: How important is the keyword?
The keyword plays a crucial role for a business. Whether it's for online visibility or for improving performance, it is very useful.
2.1. Target your audience
Keywords are elements that make a link between Internet users and your company's content. Thus, you can carefully choose the type of people you want to attract to your site. You can create a persona for your ideal customer or visitor. A persona serves as a reference: it may not represent everything you are looking for, but by targeting it, you are more likely to succeed. It will then be up to you to position yourself on the keywords that this persona might search for in search engines. If you offer family travel services, for example, you can position yourself on the words "family travel". This will allow you to have potential customers since when a person types these words in a search engine, it assumes a priori that he intends to go on a trip with his family.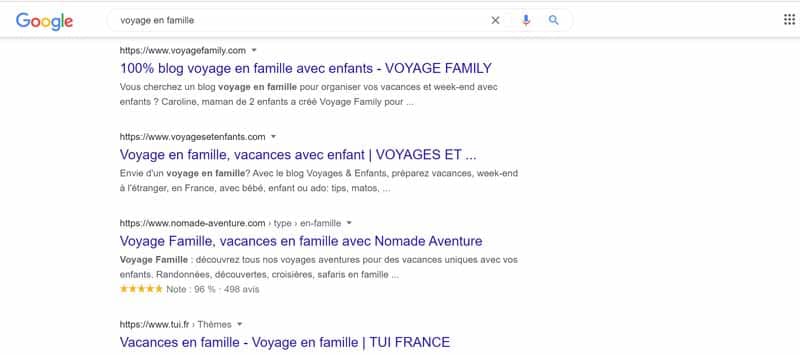 Also, to ensure that your content ranks well organically and attracts the right type of visitors to your site, you need to understand their needs, such as the language they use and the type of content they are looking for.
2.2. Help your audience find you
Keywords help your target audience find the most relevant content on your website. As a business owner, you need to be sure that the keywords you use are directly related to what your potential customers are interested in and what they are actually looking for.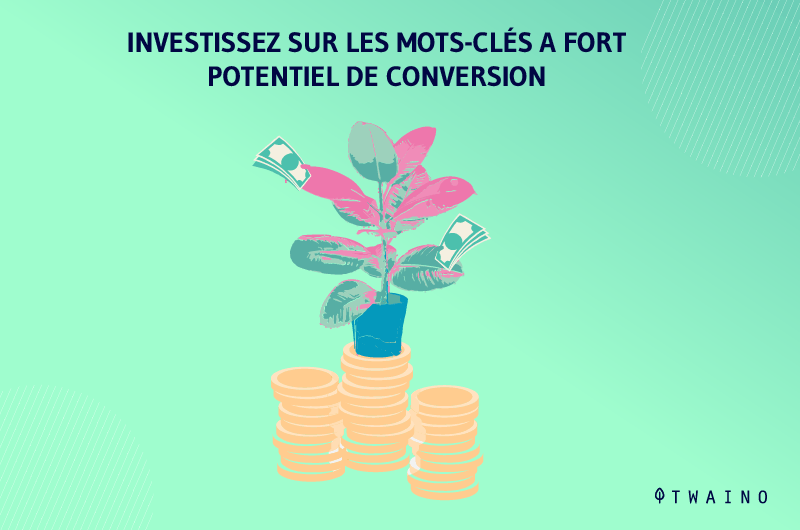 With proper keyword research and optimization, your audience will be able to find you using specific search terms and phrases. You will also be seen in a favorable light by search engines If many people click on your content often in Google, for example, it can help you improve your ranking on that search engine's results pages.
2.3. Increase your leads and sales
The most critical function of keywords is to help you get high-quality leads. In a nutshell, the terms you choose should help you increase your conversion and ultimately increase your revenue. That's why keyword research and optimization are the key aspects of any effective digital marketing campaign. Your choice of keyword phrases should essentially target the type of web traffic that converts into paying customers. The wrong keyword choice will attract traffic that will do nothing for your bottom line.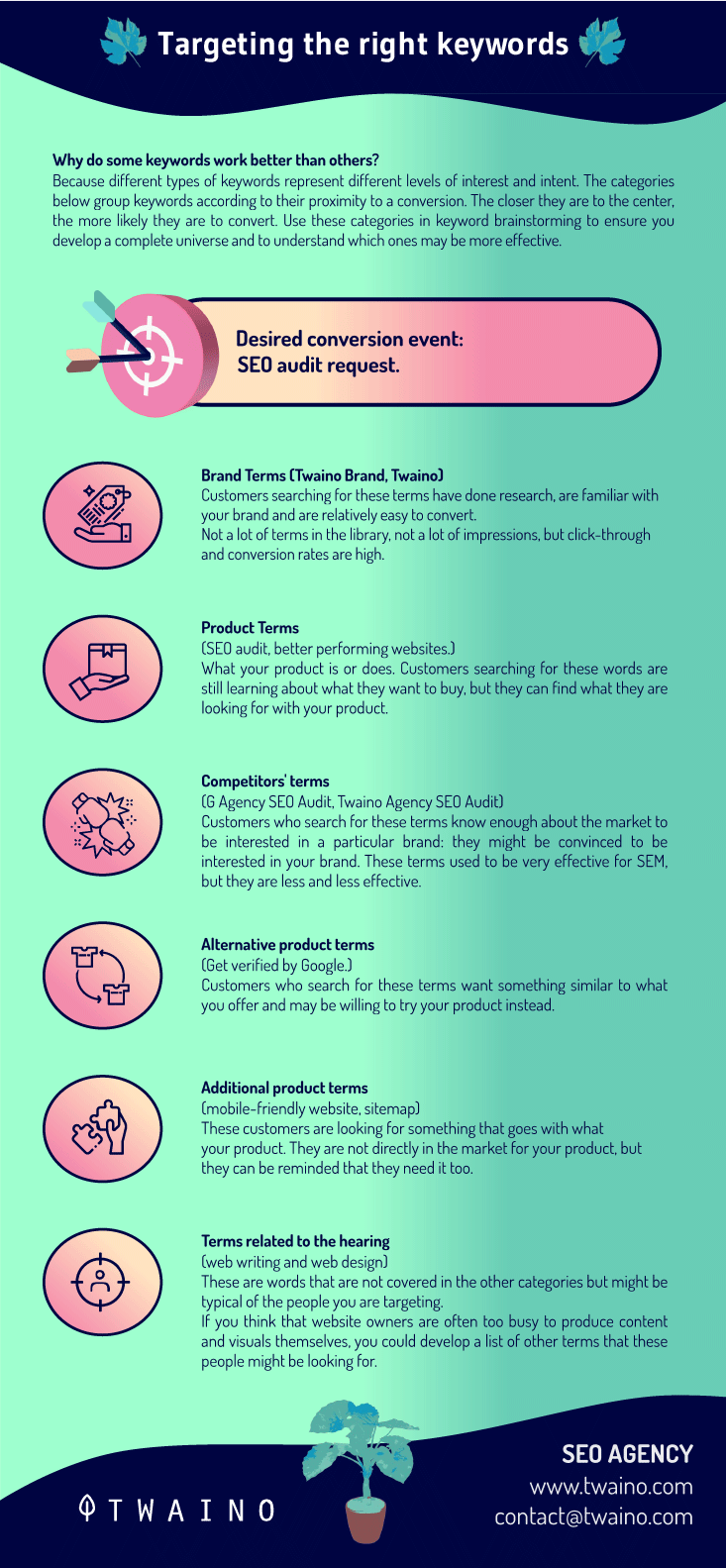 One important thing to note is that keyword research and optimization is an ongoing process and is not something you do only once. Checking your keywords regularly will help you constantly improve your marketing efforts Remember that people's interests change. So, keywords that may get hundreds of thousands of unique daily searches may eventually be reduced to just a hundred.
2.4. Create a content strategy
Once you know which keywords are most relevant to your website, you can easily create your content strategy around those terms. An effective content strategy will help you get much more exposure for your business In some cases, you may already have existing content and just need to figure out how to make it fit your keywords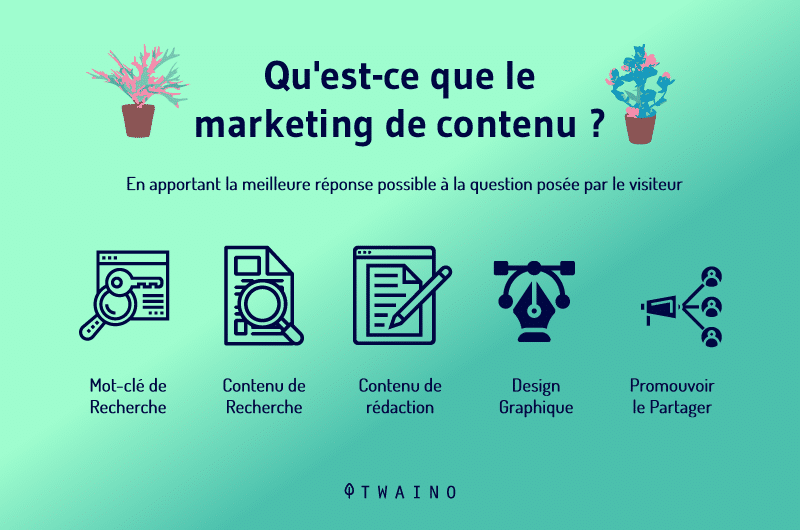 Keyword research is a technique that allows you to avoid creating content that no one wants to see. In fact, with this trick, you can get an idea of what users are requesting. Many website managers make the mistake of not integrating keywords in their content strategy. This is why we notice that 90,63 % do not manage to get traffic from Google: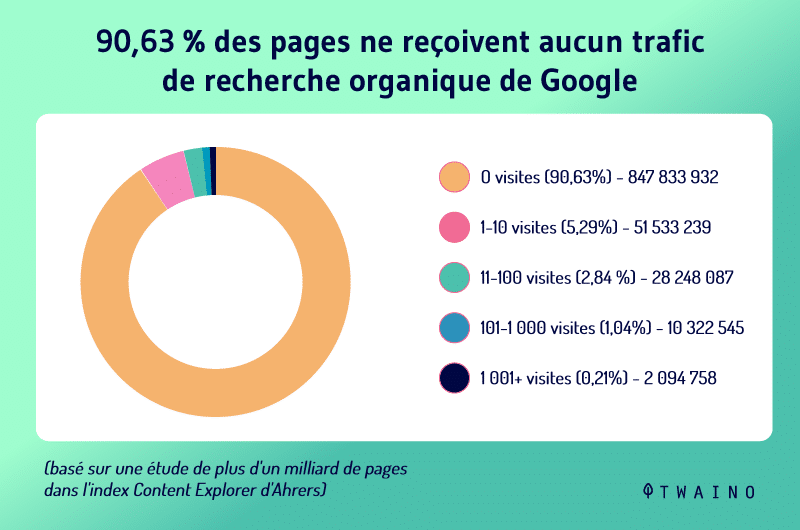 Chapter 3: How to select your keywords for your business?
In this chapter, I will give you some practical ways to discover potentially winning keywords for your website and the tips to choose the best ones. This will be a summary of the process and if you want to do a complete keyword research, feel free to consult my complete guide.
3.1. find keyword ideas
The first step in selecting your keywords is to find ideas for words related to your field of activity.
3.1.1. Brainstorming on "seed" keywords
To start, you need to make a short list of the keywords that come to mind first. To find them, just think of the different terms that can be linked to your business. Just think about what people type into Google to find what you offer. For example, if you sell equipment used to make coffee, the seed keywords might be:
Coffee;

Espresso;

Cappuccino;

Etc.
Note that the seed keywords themselves will not necessarily be worth targeting with your website pages. As their name suggests, you will use them as "seeds" for the next steps in this process Don't get too obsessed with your starting keywords. Once you have a handful of general ideas related to your website's topic, move on to the next step.
3.1.2. Find out what keywords your competitors are using
Finding the keywords that are already sending traffic to your competitors is usually a good way to do keyword research well. But first, you need to identify those competitors. This is where your starting keyword list comes in handy Simply Google one of your starting keywords and see who ranks on the first page. For example, if you sell coffee equipment, you may find more actual competitors in the search results for "cappuccino machine" than "cappuccino". That's because it's mostly e-commerce stores like yours for the former and blogs for the latter.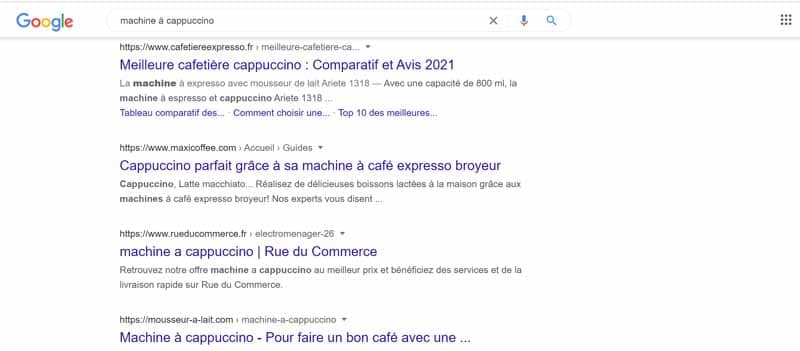 Either way, you should always use your best judgment to determine competing websites. If you see big brands like Amazon or the New York Times ranking for your starting keyword, you shouldn't necessarily treat them as competitors. Always look for websites that are similar to yours, or that you are trying to get to. Once you have found a few websites that match yours, you analyze these websites with competitive intelligence tools. This will mainly involve seeing their popular pages based on estimated monthly search traffic
3.1.3. Use keyword research tools
Competitors can be a great source of keyword ideas. But there are still tons of keywords that your competitors aren't targeting, and you can find them using keyword research tools.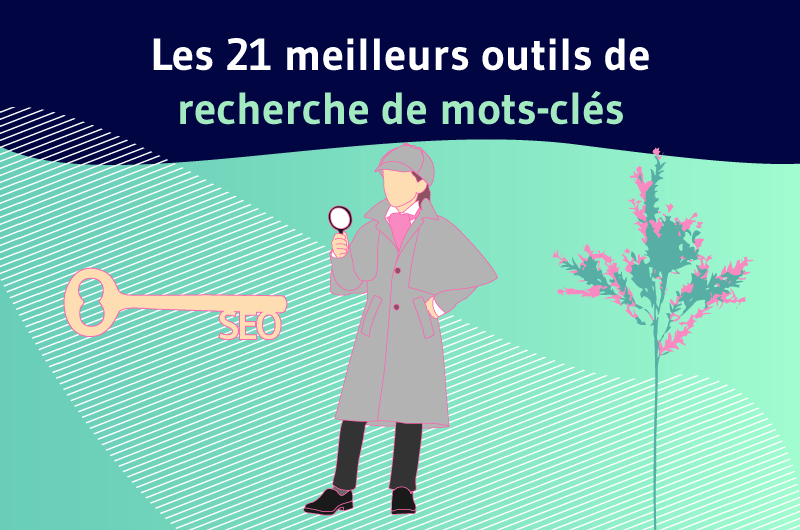 Keyword research tools all work the same way. You use a starting keyword and they pull keyword ideas from their database based on that keyword. Google Keyword Planner is perhaps the best known keyword tool
It's free to use, and while it's primarily intended for advertisers, you can also use it to find keywords for SEO.
3.1.4. Study your niche
Everything we've discussed so far is enough to generate an almost unlimited number of keyword ideas. However, this process is a bit limiting since it only takes into account your starting keywords and the ones provided by the keyword tool you chose. This can prevent you from looking beyond that and coming up with other interesting keyword ideas. You can solve this problem by studying your niche in more detail. A good place to start is by browsing forums, groups, and Q&A sites in your field This will help you find more things that your potential customers are struggling with, but that don't show up in the keyword tools and that none of your competitors have bothered to cover.
3.2. criteria for choosing your keywords
Having tons of keyword ideas is all well and good. But how do you know which ones are the best? After all, going through all of them would be an almost impossible task. Here I give you some criteria to choose your keywords.
3.2.1. Search volume
Search volume gives you an idea of the average number of times a keyword is searched per month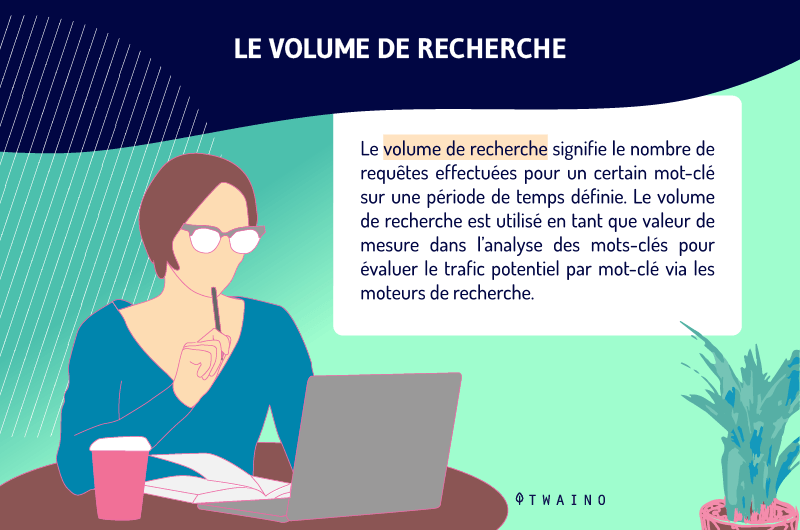 Depending on the place where your activities are carried out or more globally on the public you are targeting, you can determine the keywords which present the most search volume. These will allow you to acquire traffic more quickly.
3.2.2. Clicks
Many people may search for something on Google, but that doesn't mean they all click on the search results and visit the top ranked pages This is where the clicks metric in Keywords Explorer is useful. It shows you the average number of monthly clicks on search results for a keyword. You'll be able to get a clear picture of which keywords are generating a lot more clicks and retain them.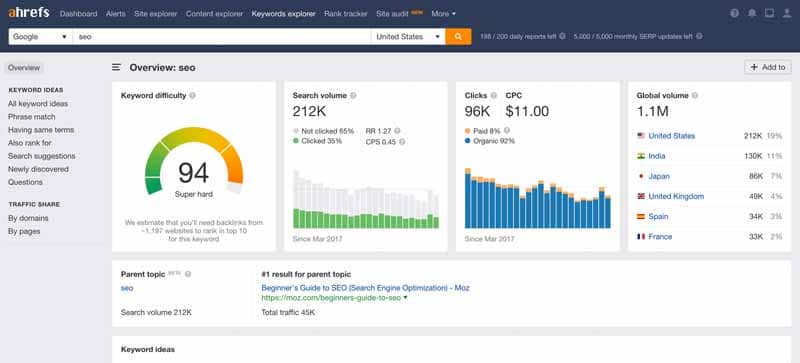 Source ahrefs
3.2.3. Traffic potential
Let's say you are considering a keyword like "side effects of coffee". Keep in mind that if you rank for this keyword, your page will likely rank for all sorts of related keywords and synonyms, such as:
What happens if you drink too much coffee;

Effects of drinking too much coffee;

Too much coffee side effects;

Side effects of drinking too much coffee ;

Etc.
Since all of these search queries mean pretty much the same thing, estimating your potential search traffic from a single search query is a mistake. It is better to look at the traffic that the top ranked pages are currently receiving, which is very easy to do with the tools.
3.2.4. Cost per click (CPC)
Cost per click (CPC) indicates how much advertisers are willing to pay for each click on an ad from a keyword. This is more of a metric for advertisers than for SEOs, but it can be used for the value of a keyword.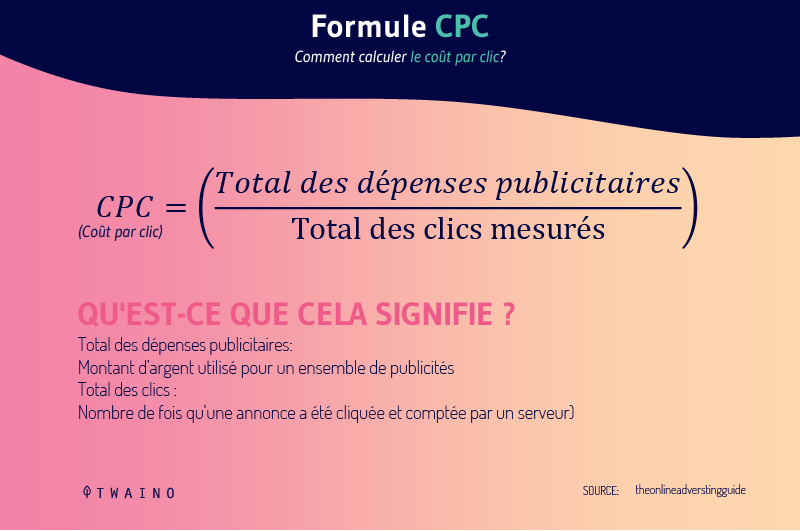 For example, the keyword "office coffee" has a relatively high CPC of $12. That's because most searchers are looking to buy coffee machines for their office, which can cost hundreds or thousands of dollars But it's the opposite story for "how to make a good espresso." That's because most of the people searching for that don't necessarily want to buy. They are looking for information on how to make espresso. While the search demand for most keywords stays pretty much the same from month to month, its CPC can change at any given minute This means that the CPC values you see in third-party keyword tools are snapshots in time. To get real-time data, you'll need to use AdWordsto go further and get additional information, you can check our ultimate guide to keyword research.
Chapter 4: How to use keywords to attract potential customers?
Appearing in the top results of Google for a relevant keyword can send you a lot of traffic, but how do you do that? In this chapter, I will detail two SEO techniques you can use to optimize your keywords.
4.1. Natural SEO
Search Engine Optimization (SEO) is the process of optimizing your web pages to rank high in the organic results of search engines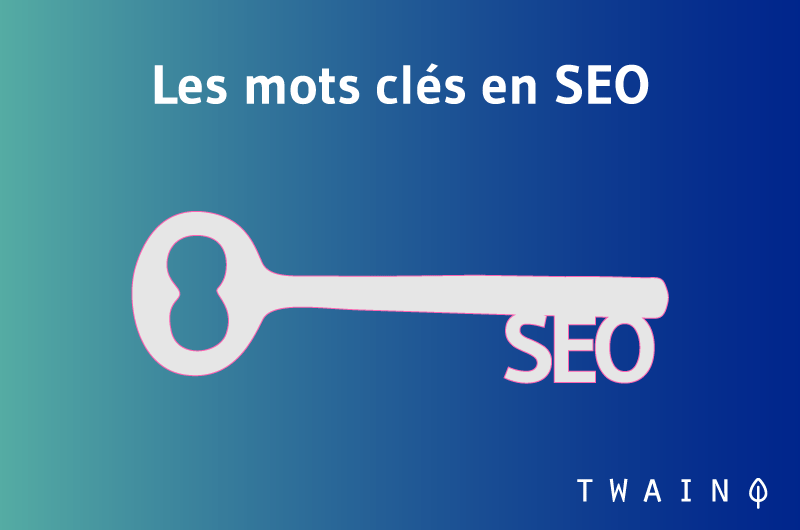 Google's job is to rank the best and most relevant results for each keyword query. If Google considers your page to be the "best" result for the right terms, you will get a consistent stream of "free" visits to your website. In order for your content to rank well, you need to use keywords in your different content and more specifically in the different articles on your site. To do this, you can start by using the key terms in your different contents.
4.1.1. Use keywords in your meta description
This short description is what is found just below the page of the site that contains the article and the URL when the Internet users do their searches.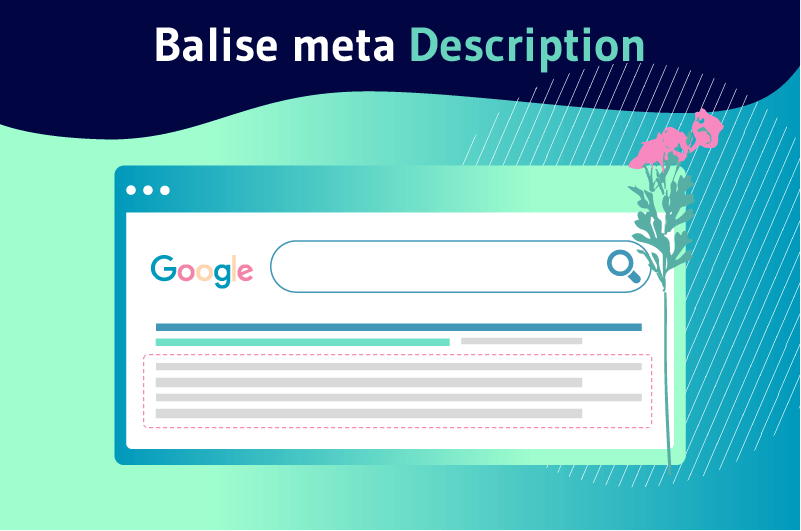 The meta description is the part of your article that describes what your content is about. By putting your main keyword in your meta, you give it a better chance of being ranked by Google. The meta description is 160 characters (or 20-25 words)
4.1.2. Try to put the keywords in the SEO title tag
The SEO title or meta title, allows you to have a well referenced article. It completes the meta description because it is the name of the page to which users will be directed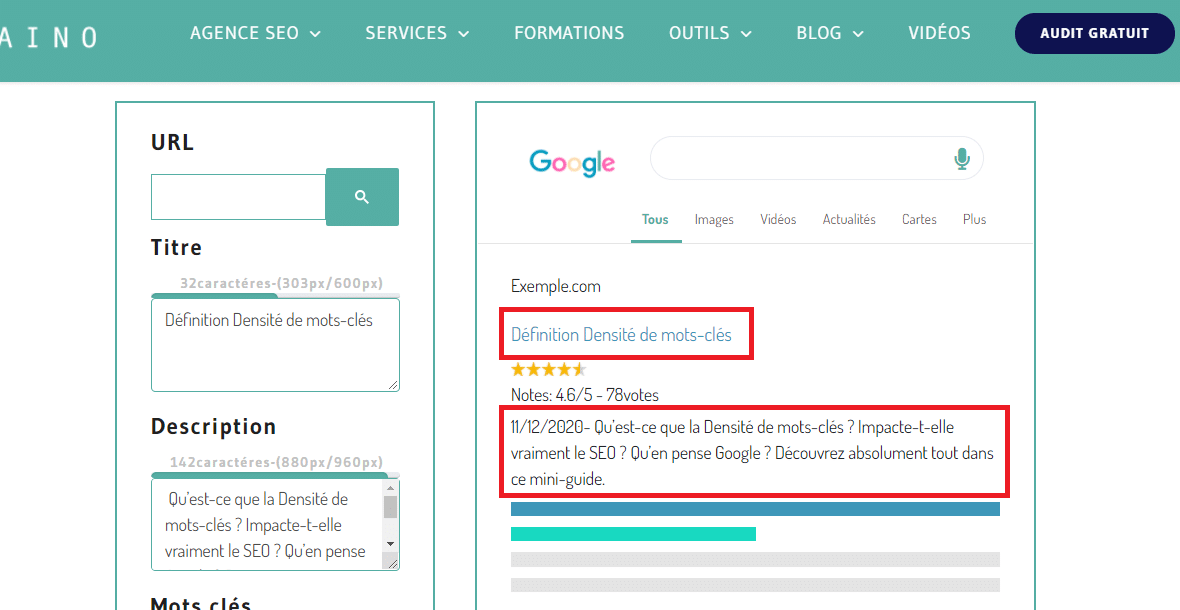 This title will be clickable from the SERPs and will direct the user directly to your page. Similar to meta descriptions, you only have a few characters (about 50-60) to use when writing your SEO title tag
4.1.3. Use the keyword in the title of the article
The title is an important element for SEO. Indeed, it is associated with your meta description. Thus, with the keyword in the title and in the meta, you help search engines to easily find your content and to rank it It should be noted that you are not obliged to insert the exact keyword in the title of the article if it cannot be done naturally. You can use similar terms in the title.
4.1.4. Use keywords in the introduction
Many experts believe that search engines give much more importance to the first 200 words of your articles. This is partly due to the fact that most readers will only continue to read an article if the introduction is good, so it stands to reason that this could also be a ranking factor.
4.1.5 Insert keywords naturally throughout the article
In trying to ensure the natural referencing of all their content, many companies forget to take into account the reader's expectations. It would not be interesting to prioritize the optimization of the article over the ease of understanding of the article by the reader. Therefore, you need to place the keywords in a natural way throughout the article while providing value.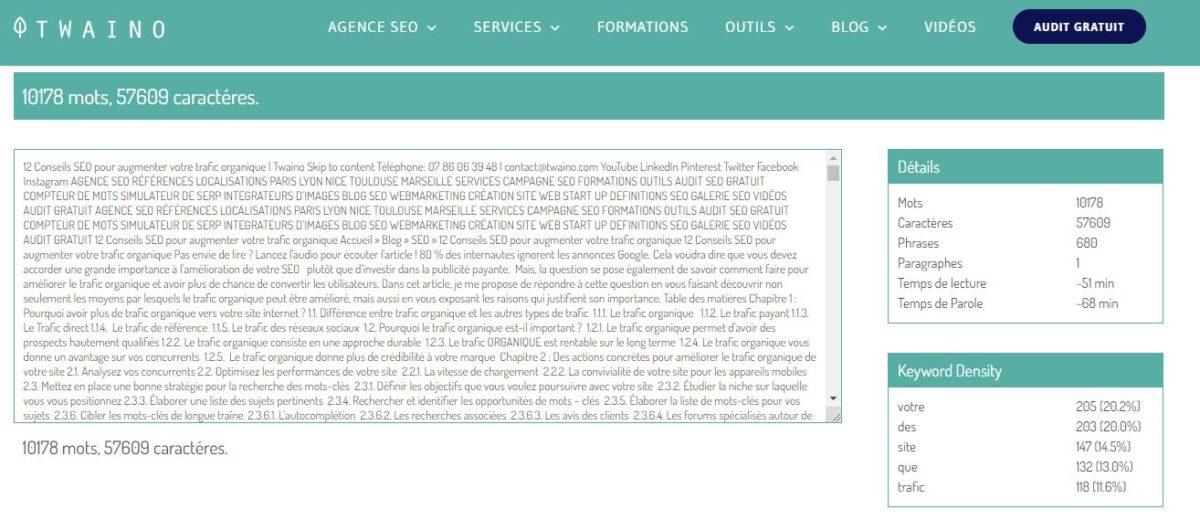 Generally speaking, there is no specific frequency with which the main keyword should be inserted in the article. Some people advise that it should appear once per 100-150 words or so. However, the important thing is to insert it naturally in the article without abuse. Secondary keywords can be added if possible.
4.1.6 Using keywords in headings (H1, H2, H3, etc.)
Headings allow you to break up your text. This allows readers to better browse your content. Headers are important since huge chunks of paragraph would be intimidating and certainly ignored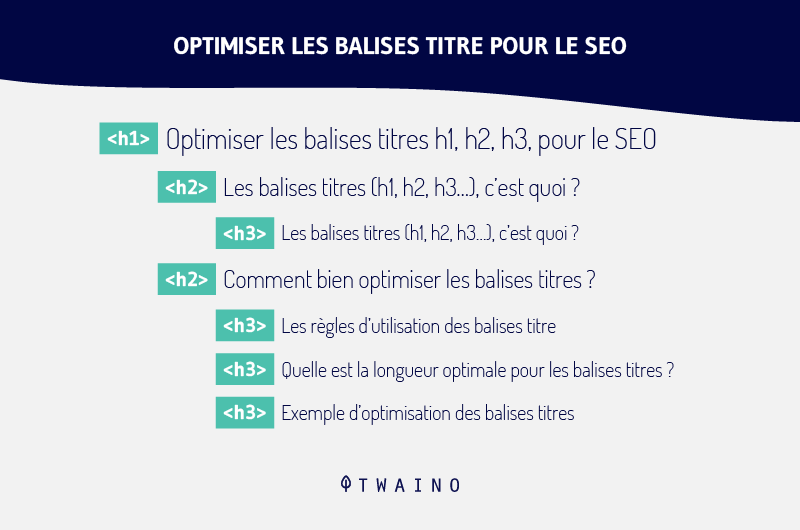 You can use keywords in any or all of your headings depending on the topic. You must put the terms in the article in a simple and natural way
4.1.7 Use keywords in image alt tags
You should know that it is important to use images in your article. If you don't use any at the moment, I recommend you to start inserting them in your content. After inserting the images in your article, make sure to use your keyword in the image alt tags. This will help you more to be in the Google results.
4.1.8. Use keywords in the URL
To help Google prioritize the content on your website, it is important to put your main keyword in the URL of the page where the content the user is looking for is located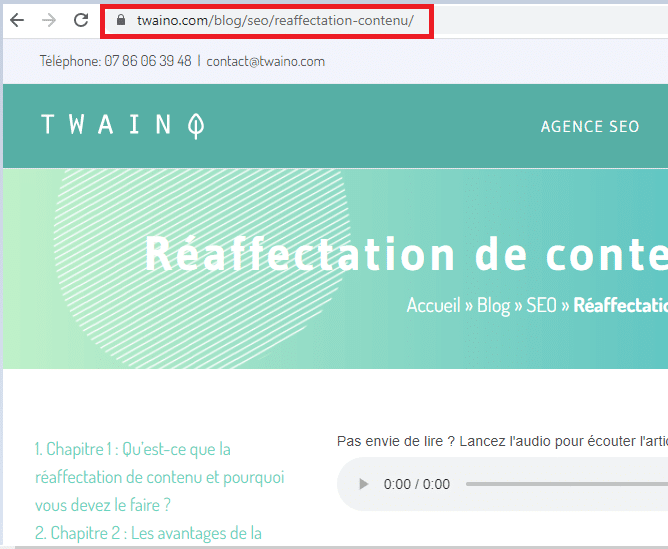 Usually, it is included in the URL, however, always check and insert it if it is not there The above steps will allow you to have optimized content that will bring traffic to your website. However, regarding the optimization of keywords in your content, you must be careful not to abuse keywords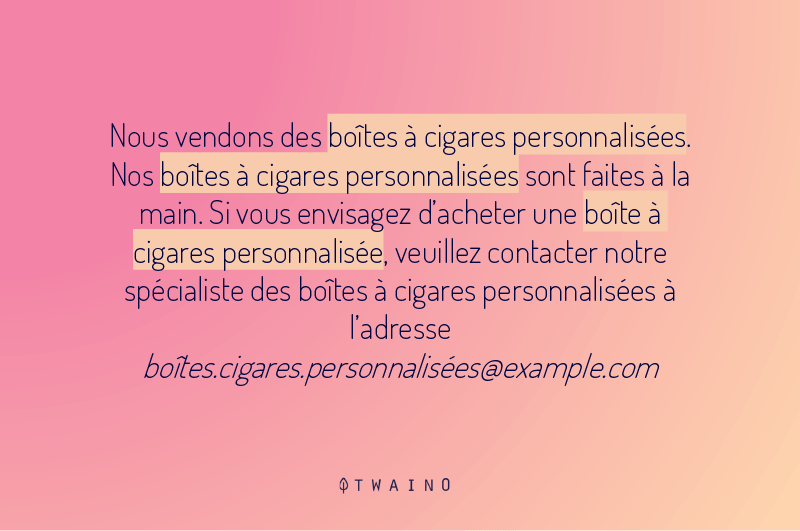 The algorithm of the different search engines (Bing, Google, Yahoo, etc.) is much more advanced than it was years ago. Thus, it can easily detect the cases of keyword stuffing in the contents in search of referencing When it notices that your keywords are used in almost all your sentences and for SEO purposes, you can be penalized. Your content may not be indexed, ranked, etc It is therefore important to think about writing content that gives added value to the user who is looking for information in relation to a particular keyword. Content optimization does not require keyword stuffing.
4.2. Paid referencing
Paid search consists in paying Google or any other search engine to display your web page in the results for specific keywords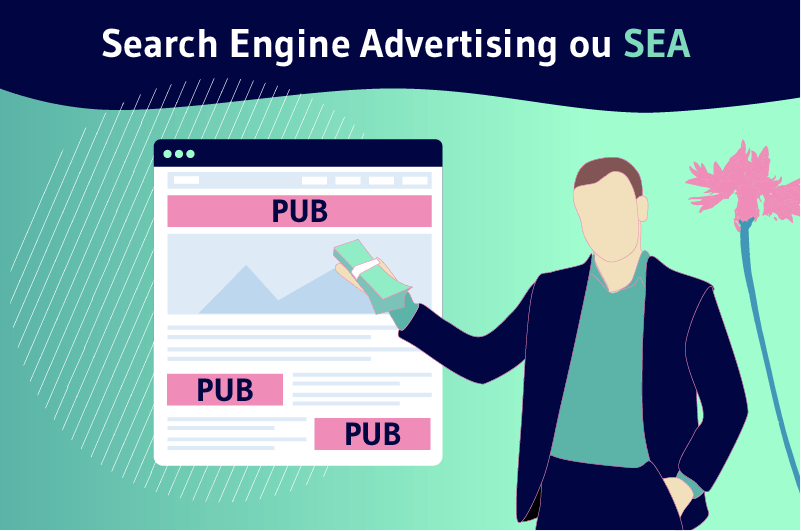 For example, if you sell email marketing software, you can bid on that term and appear at the top of Google's search results when people search for it. There are several forms of paid ads. Google has a platform where you can choose keywords to bid on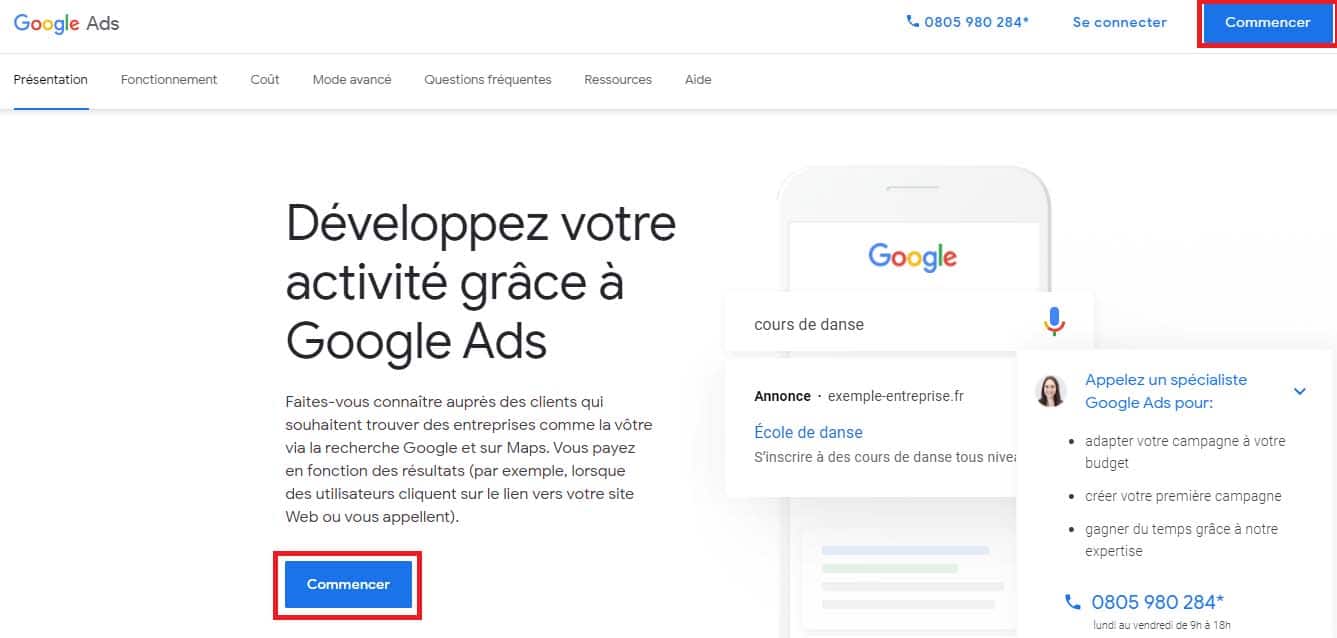 Every time someone clicks on that ad and goes to your website, Google charges you money. Paid results are marked with a badge that notifies you that they are ads as opposed to organic (unpaid) results. If you want to know more about paid search, you can read our article about Search Engine Advertising (SEA).
In summary
All in all, it is important to note that keywords are very useful in the digital marketing of any business. A good keyword research and an optimization of the different contents of your site will allow you to have good results Moreover, to go faster, you can entrust the writing of your different contents to an expert agency in the field I hope you enjoyed this content. Please give me your opinion on the keywords in comments