Algorithm Change is an update to Google's algorithm that is characterized by the addition of a new ranking signal. These updates help refine search results and provide relevant answers to users' queries. Although Google regularly updates its algorithm, the change corresponds to major changes that impact search results.
The first search results get most of the organic clicks. And according to a study, the first 05 results account for 67. 60% of all clicks.
For this, most website owners want to rank their site in the top results. However, this is still difficult because Google's search algorithm uses more than 200 factors to rank websites.
In addition, the world of SEO is constantly changing and Google frequently updates its algorithm to improve the user experience and adapt to new trends.
The most important updates still called algorithm change consist in adding a new ranking signal. These changes are known and Google often communicates about them.
I have compiled these biggest Google algorithm updates that I will present to you in this article.
We also find out how to prepare for the upcoming search engine updates so that they do not affect your site.
So follow along!
Chapter 1: What does the algorithm change?
Google is working every day to improve its query processing methods to provide better results for its users. These efforts are manifested in the major updates that the search engine makes to its algorithm.
This chapter is dedicated to the definition of Algorithm change and the reasons why you should be interested in the different updates.
1.1. Definition of Algorithm change
According to Hubspot, the number of queries that Google processes every second is estimated at 63,000. With such high volumes of queries, the search engine may have difficulty providing accurate answers to each query.
It is to manage these difficulties that the American firm has created an algorithm that determines which websites are relevant and can be displayed for a particular keyword or phrase.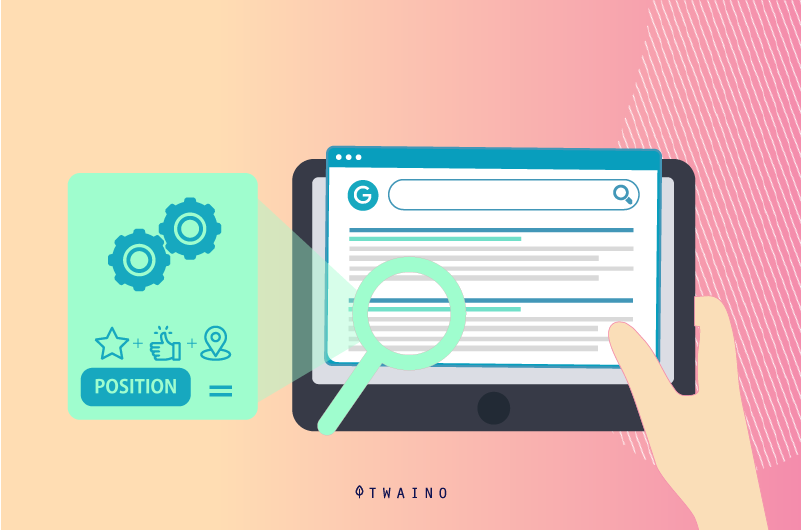 Google regularly updates its system to correct flaws in its algorithm and to thwart sites that try to manipulate it. Most of these updates are small changes that usually go unnoticed.
However, the search engine sometimes makes major updates that have a significant effect on Google's results
These subtle changes that Google makes to its algorithm constitute Algorithm Change. They are most often characterized by the addition of a new signal to the main algorithm.
1.2. Why should you be interested in Algorithm Change?
Major updates to Google's algorithm can help businesses that generate revenue from organic traffic and conversion to increase their revenue.
At the same time, they can hurt those businesses that rely on digital marketing. Indeed, updates are beneficial when they improve a site's performance.
But when the new changes penalize some of the practices you used to use on your site, it's obvious that you'll lose organic traffic and conversions.
Keeping an eye on major updates allows you to revise your SEO strategy to maintain your place in the SERPs.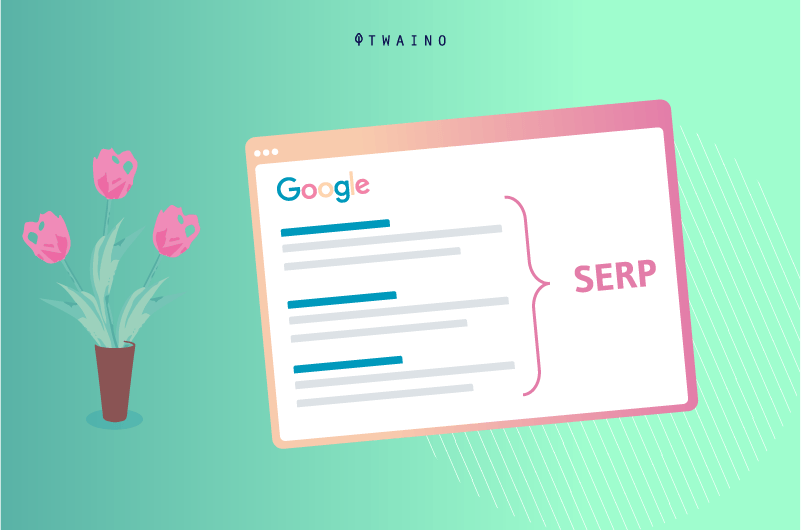 It's equally important to understand previous major updates, it helps to understand practices that are outdated and you may not realize.
In the following chapters, we will discover the major changes in Google's algorithm.
Chapter 2: The Google Panda update in 2011
Google Panda is one of the most important and famous changes to the Google algorithm. In this chapter we will find out what this update is and how to adapt to it.
2.1. What is Google Panda?
Before Panda, webmasters and SEOs used all sorts of ways to rank a site in the SERPs.
As a result, the best sites didn't always win in search rankings and poor quality content started to appear in search results.
In order to correct this state of affairs and to offer quality content to its users, Google has made this important change to its algorithm.
This update began in the United States in February 2011 and then in other countries from August 12 of the same year. Since its introduction, Panda has been subject to frequent changes.

Through Panda, Google seeks to improve the experience of its users by ridding search results of spam pages.
The idea is to punish sites that offer low-quality content and reward those that offer fresh content and excellent quality.
In other words, Google Panda acts as a filter that retains high quality sites and pushes low quality sites to the back of the SERPs.
2.how has Google Panda affected sites and what factors make a site vulnerable to this update?
The Google Panda rollout has significantly affected many sites and is estimated to have affected over 12% of sites in the US market alone.
Overall, the SEO changes brought about by the Panda update affected over 80% of sites.
With Google Panda, it is clear to webmasters that only content that provides value to web users can have visibility in search results. Some of the factors that make a site vulnerable include:
Not enough unique content;
Few or no high quality backlinks;
Short visitor retention time (time on page and time on site);
A high percentage of duplicate content;
High bounce rate;
A high percentage of pages with hardly any unique or original content
A high number of irrelevant ads;
Page content (and page title tag) does not match the search queries for which the page performs;
An unusually high number of repetitions of the same word on a page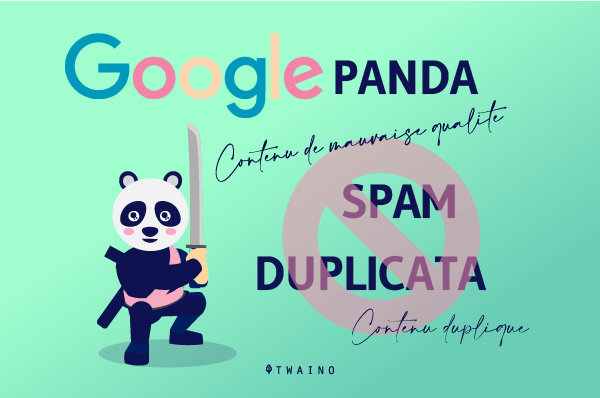 When Google Panda identifies one of these factors on your site, it can affect not only the page concerned, but the site as a whole.
2.3. how to know if Google Panda affects a site and how to get out of it?
To know if your site is affected, check your site's performance frequently. If your pages suddenly drop in the SERPs from one day to the next, it is likely that Panda is penalizing your site.
The practical solution to remedy this is to simply fix or remove poor quality content. To do this, conduct a content assessment of your site to find the pages affected by Panda.
Then create content that meets Google's guidelines to avoid suffering ranking drops for future updates.
Chapter 3: The Google Penguin Update in 2012
In this chapter we will discuss the Google Penguin update against bad backlinks.
3.1 What is Google Penguin?
Google Penguin is a major Google update rolled out in 2012 to strengthen Panda. After Panda was rolled out to tackle poor quality sites, Google noticed that there was still a lot of spam in the SERPs.
So the search engine came back with Penguin to deal with the remaining spam sites. The goal of Penguin is to reduce web spam and punish sites that manipulate rankings through "black hat" link building techniques.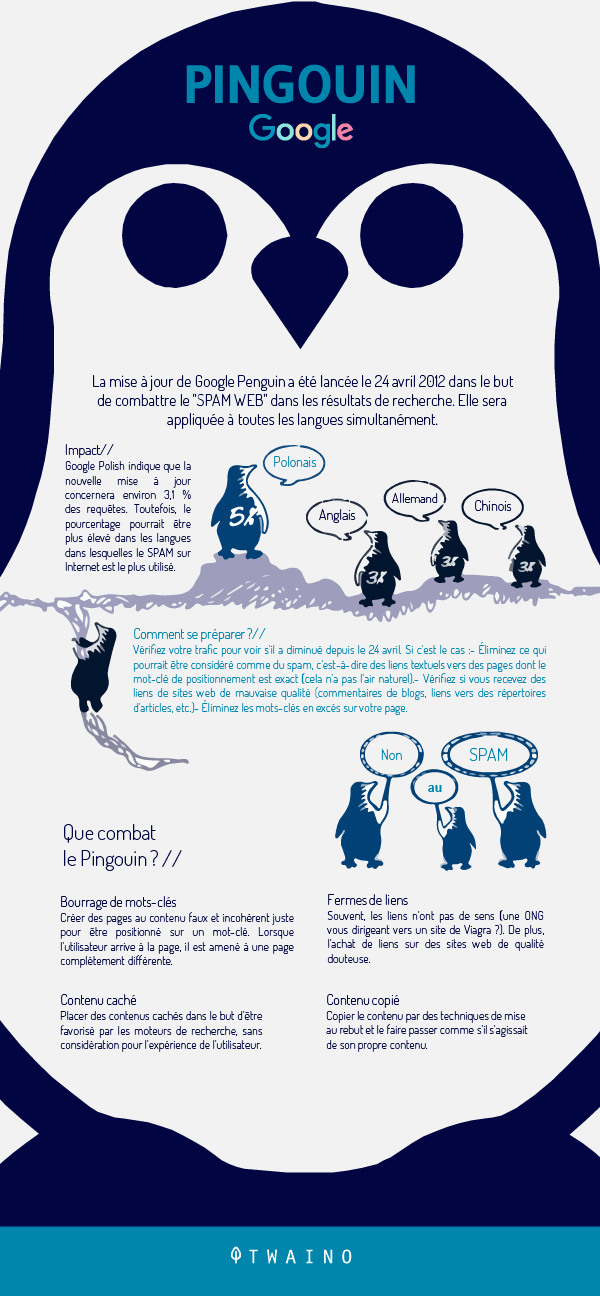 This update focuses primarily on a site's inbound links. After several small changes, Penguin became part of Google's main algorithm in 2016.
That said, it runs alongside the core algorithm to evaluate websites and links in real time
3.2. What is the impact of Google Penguin?
When Google Penguin notices that your site is being spammed or manipulated, the affected pages will lose ranking in SERPs. This is especially true for sites that get links in an unnatural way, such as
The use of link schemes involving unnatural links and excessive link exchanges;
Fraudulent text ads;
Poor quality backlinks
Excessive use of links with optimized anchor text.
Most often, downgrading does not affect an entire domain. It only affects the keywords for which the site has spammed or over-optimized its pages.
The impact of sanctions can also pass from one domain to another and there is no point in redirecting the old domain to a new one to escape the sanctions.
3.3. What to do when Google Penguin sanctions a site?
Sites that artificially increase their ranking by buying links from link farms or other spam sites must get rid of these backlinks acquired illegally.
To do this, they must disavow these links using the disavow tool. Link disavowal consists of submitting to Google in a file, the URLs that it should ignore so that they have no effect on your site.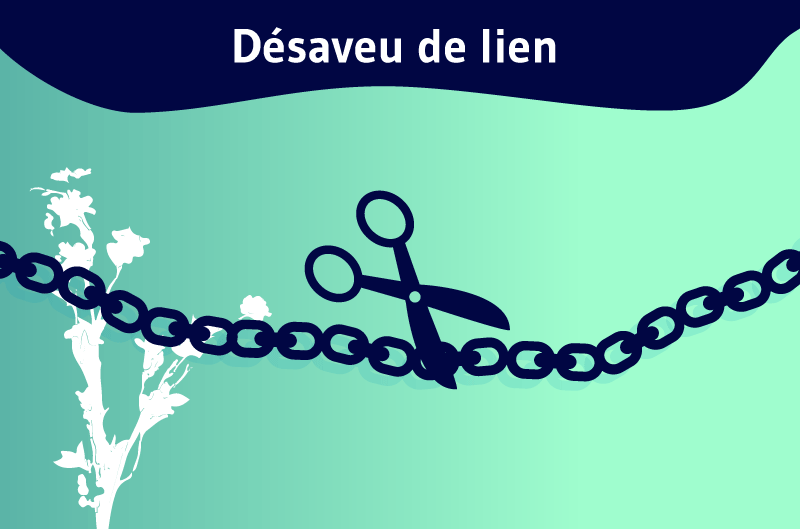 However, if you make the mistake of disavowing authority links, Google will also ignore them and they will no longer contribute to your ranking.
This is why it is advisable to monitor your backlink profile and analyze each and every link that comes into your site. Analyzing these links will allow you to determine which ones are of poor quality or are spam.
Chapter 4: Algorithm changes – Google Hummingbird, Mobilegeddon, Fred and Intrusive Interstitials updates
In this chapter we discover four major updates from Google including:
Hummingbird;
Mobilegeddon ;
Fred;
Intrusive interstitials
4.1. The Google Hummingbird Update
The rollout of the Hummingbird update in 2013 significantly changed old search habits. In the past, we would type keywords into the search engine and it would provide us with links containing those specific words.
Google Hummingbird made the search algorithm smart enough to now take into account the context in which people make queries.
In simple terms, this update is all about search intent. Google is now able to understand the meaning of a phrase and return more accurate results for complex search queries.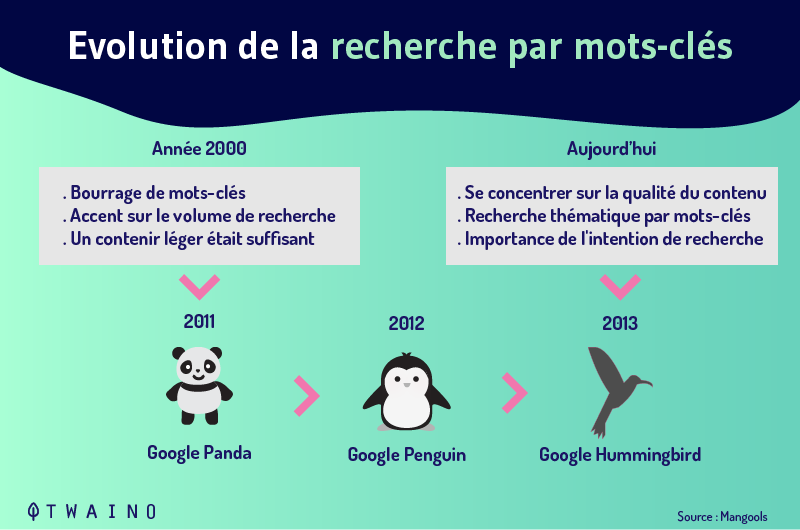 From a technical point of view, the search engine has integrated semantic search into its algorithm. The latter takes into account a number of elements, namely
Contextual search
The location of the search
The intention of the query
The use of synonyms
Syntax
Common and unusual queries
Conceptual queries.
Google also uses a knowledge base called Knowledge graph. This is a collection of structured knowledge obtained from industry experts that the search engine associates with specific objects.
To take advantage of this update, websites must regularly create content relevant to a specific audience. The idea is to create a large number of original articles on topics in your area of expertise.
It is also advisable to opt for the use of long tail keywords to enrich the semantic field of your content. You can also surf on news sites in your sector and create creative content based on trending topics.
4.2. The Mobilegeddon update
Historically, most online searches were done on desktops.
Many sites therefore optimized their sites for desktop computers and had no mobile version, so there was no need to optimize their sites for mobile.
But the rise of smartphones has shifted online search to mobile devices. According to a study, 80% of internet users used a mobile device to search the web in 2019.
To meet the growing need for mobile search and maintain its leadership position, Google made a major update in 2015 known as Mobilegeddon.
This update prioritizes mobile devices and mobile friendliness became a ranking factor.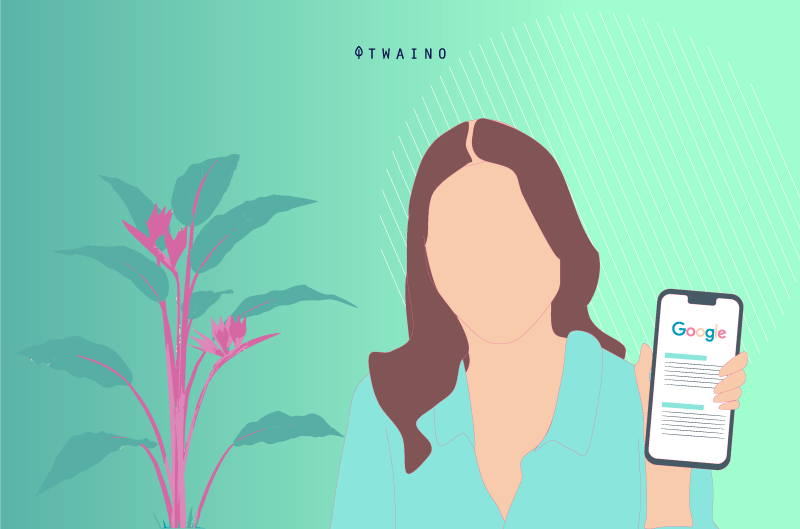 As a result, when users search on their smartphones, it is the mobile-friendly pages that appear in the SERPs. In other words, Mobilegeddon only affects mobile search ranking.
To help webmasters test the usability of their site on the web, Google has made available tools like Google Mobile-Friendly Test. This tool allows to check the adaptability of a site to mobile.
It is also possible to check directly in Google Search Console/Mobile Usability how mobile-friendly your site is in terms of optimization.
The PageSpeed tool will also allow you to check the loading speed of your site's resources. The slower your pages load, the more they degrade the UX.
4.3. Fred update in 2017
To the surprise of all SEOs and webmasters, some websites experienced a massive drop in organic traffic in March 2017. It was a Google algorithm update that caused a drop in traffic of up to 90%.
Initially, Google did not announce the rollout of an update, which caused panic among the webmaster and SEO community. The name attributed to this update is not a singular name, by the way.
According to an expert in website analysis at Google, the name "Fred" refers to all the changes for which Google does not give us a name.
In the remainder of this article, any reference to Fred is in the context of the major update of March 7 that greatly impacted websites.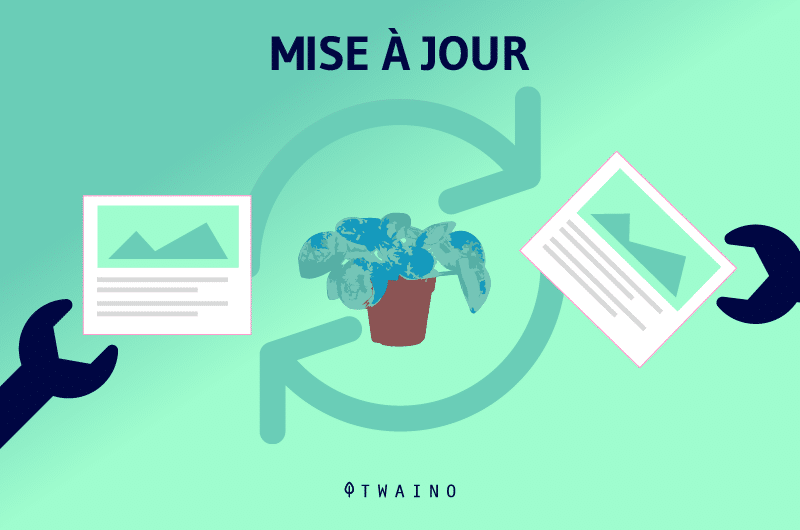 Although the purpose of this major update was vague for a long time, many SEOs believe that the main factor behind Fred was quality.
The idea is to remove what Google considered low quality results, namely sites with thin content that served aggressive ads.
The Fred update mainly affects sites that prioritize monetization over user experience.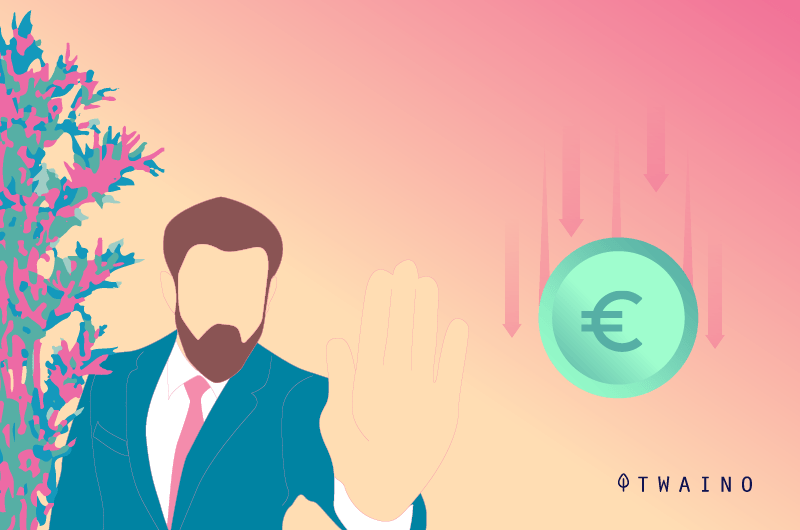 The sites most affected by this update are those that create content only to improve their rankings and not to satisfy search intent.
This goes against Google's policy of providing quality content based on user needs. Today, most sites are embracing this dynamic and creating content that truly brings unique value to the reader.
They use SEO tools to analyze the types of content that are likely to interest users and generate traffic
4.4. Updating intrusive Interstitials
As mobile search takes over, Google is looking to improve the user experience on mobile devices. With this in mind, the search engine has rolled out the "intrusive interstitials" update.
It consists of penalizing pages whose resources are not directly accessible to users from search pages. These are ads, popups or banners that overlay the content of a page.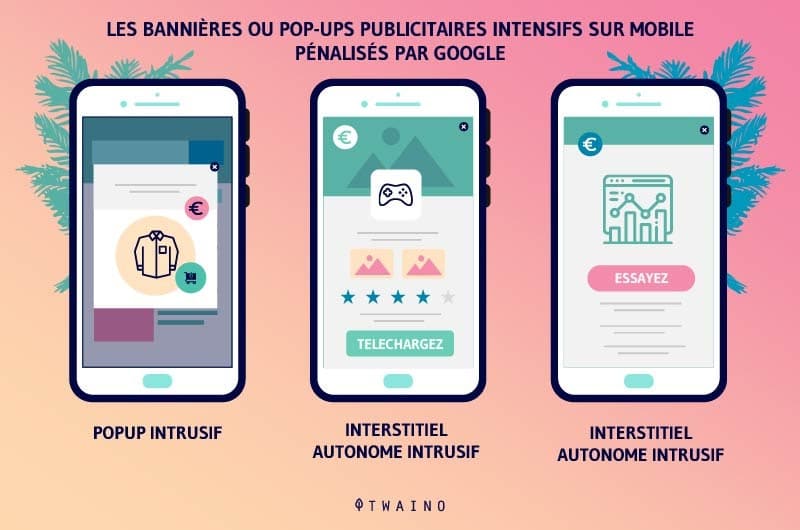 It must be recognized that these ads ruin the experience of users on mobiles, because they still can't see the close button to return to the content.
That's why Google has launched a war against intrusive interstitials. It demotes sites guilty of this practice in the SERPs. Google no longer considers these sites as mobile-friendly.
However, not all interstitials are penalized by Google. Rather, it's interstitials that tend to completely obscure the content of a page and result in a frustrating experience.
But Google's penalty does not apply to age verification interstitials or Cookies. Let's also remember that the interstitial penalty only affects the transition between the search results and the page in question.
Therefore, exit interstitials are not affected, nor are page-to-page interstitials.
Chapter 5: Algorithm changes – The RankBain update
RankBain is an update that brought a big change in the way Google handles search results. This chapter is about how RankBain works and how to optimize your site for it.
5.1. What is RankBain?
Having been in use since 2015, RankBain is now a constituent part of Google's main algorithm. This major update is inspired by Hummingbird to understand search query intent.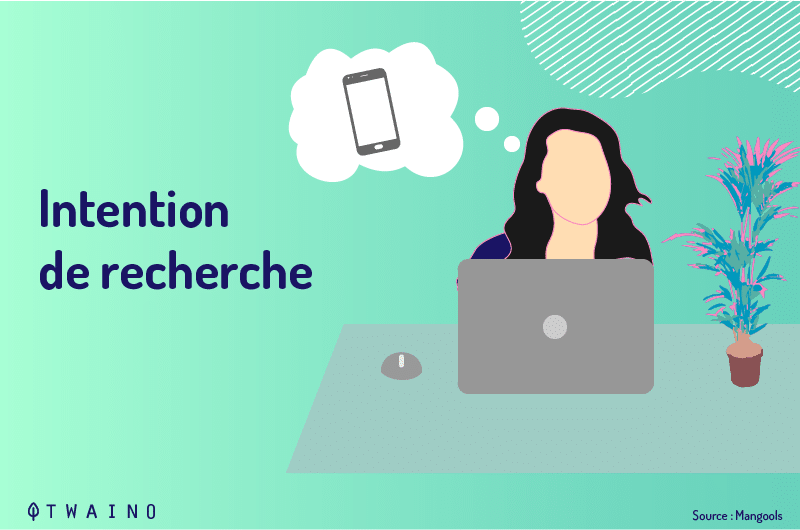 Unlike Hummingbird, RankBain uses machine learning and artificial intelligence (AI) to learn about users and how they react to search results
AI allows machines to understand and act like humans when making a decision about a task at hand.
Machine learning is the ability of machines to learn on their own from the data they receive.
Simply put, RankBain allows Google's main algorithm to process search results like a human and learn about users to understand their concerns.
Initially, it processes only 15% of the queries made each day, including those that Google had never recorded before. Later, it expanded to other searches and today is involved in most queries entered on the search engine.
Not only does RankBain understand new search terms, but it is able to modify the algorithm on its own to adapt.
As an anecdote, Google asked a group of engineers and RankBain to determine the best page for a specific query. Against all odds, the program outperformed the US firm's engineers by 10%
5.2. What makes RankBain so accurate and how does it work?
It uses user experience signals to show a visitor which results they are likely to like. The more people will like a page in the search results, the higher that page will go in the rankings.
But when people don't like a page, it will be replaced in the search results and lose its place.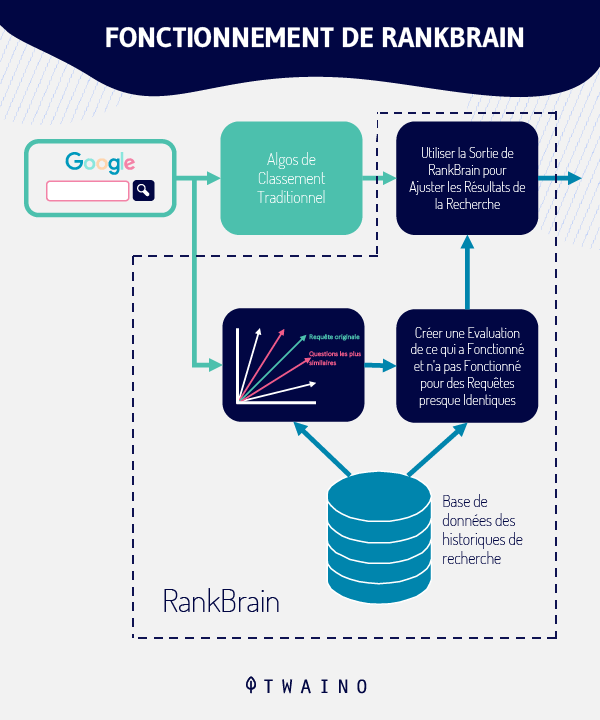 RankBain is able to determine if people like a page by looking at things like:
Organic click-through rate: people who click through from the search results;
Dwell time: the amount of time a visitor spends on a site
Bounce rate: the percentage of people who leave the site quickly.
5.3. How to optimize a site for RankBain?
Since RankBain uses UX signals in ranking pages, it is important to improve the user experience across your site.
This means creating great content that is accessible and actually benefits users. In addition, pages should load very quickly and your interface should be beautiful and easily navigable.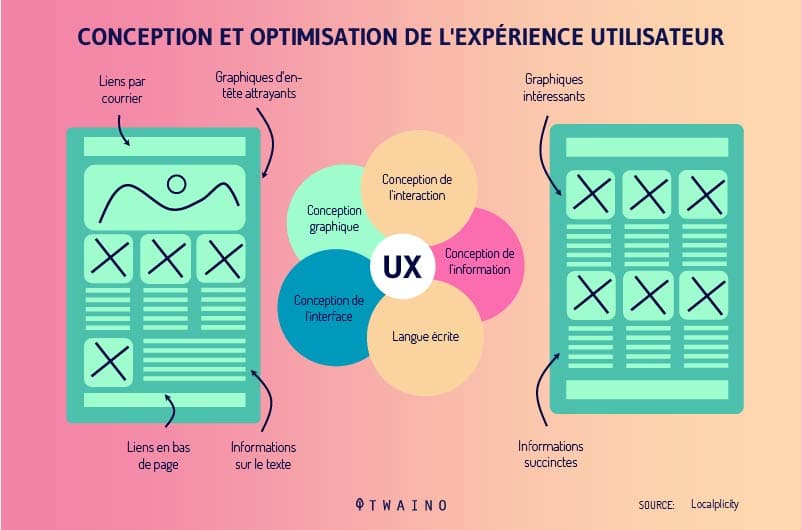 The more useful your content is and the easier your site is to navigate, the more time visitors will spend on your site. This reduces the bounce rate, which is good for your site.
This way, you signal to RankBain that people love your site in your area and you increase your chances of moving up in the SERPs.
Chapter 6: Algorithm change – Google BERT and Core Web Vitals updates
In this chapter we will discuss the BERT and Core Web Vitals updates.
6.1. The Google BERT update
6.1.1. What is Google BERT?
This update is a pre-trained, open-source natural language processing (NLP) model developed by Google. It is capable of interpreting the intent and context of a search query based on the relationship between the set of search terms.
The BERT model attempts to understand the context of a word based on all the other words around it, making the search results of queries more accurate.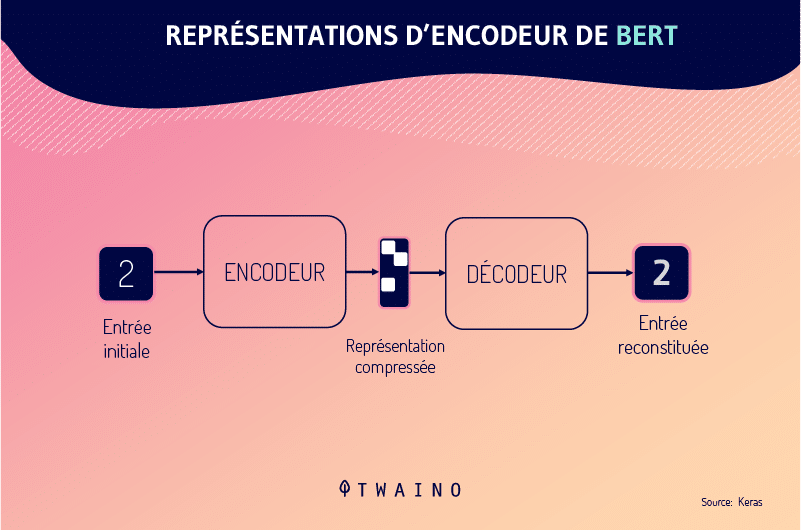 Like RankBain, BERT is a machine learning algorithm that learns as they encounter new information.
BERT's language understanding capabilities will give users better results that satisfy their actual intent.
Indeed, search intent is based more on users' interests. Users usually express their intentions in the form of queries in search engines.
But it is always difficult for search engines like Google to interpret the desired intent. As evidence, Google believes that users use several terms (or even phrases) for a specific reason.
They fear that search engines do not understand queries that consist of one or very few terms. It is to fill this gap that Google has deployed the Google BERT update
6.1.2. Voice search Impact: What is the Google BERT impact?
The BERT model also applies to voice search. It includes a language processing feature that takes into account the different accents of languages.
Voice search is booming and is undoubtedly the next big thing in the SEO world. According to a study, 20% of mobile queries currently come from voice search.
In addition, 72% of people who use voice search devices say that they have become part of their daily routine. This suggests that people are using voice search regularly.
This is justified by the fact that they give much faster results and are much easier.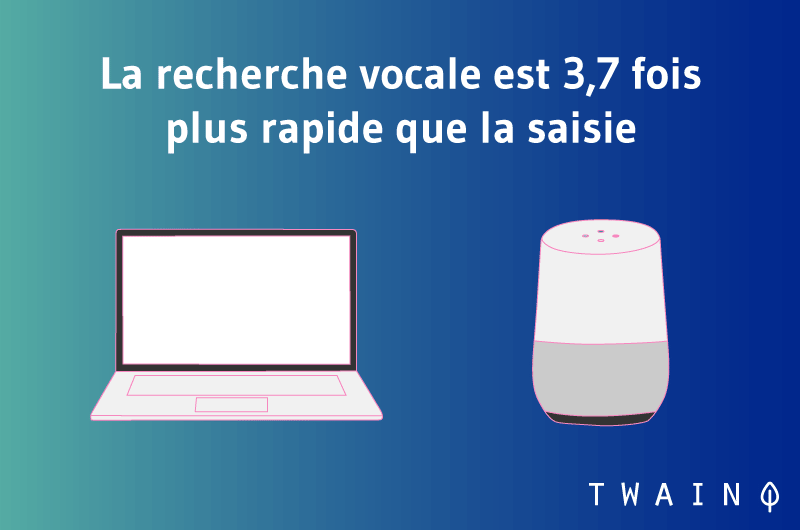 Indeed, the BERT update makes the search results very accurate. Since its rollout, voice recognition is 95% accurate compared to 2013 according to Google.
With voice search being such an important part of search, it's essential for large and small local businesses to optimize their websites and apps for it.
It is estimated that 58% of people use voice search to learn about a local business.
In addition, optimizing for voice search needs to take into account why people do voice searches.
A survey published by a Google think tank suggests that, through voice search, people often look for information on:
Directions for use;
Offers; and
Sales; and
Upcoming events;
Customer support;
Phone numbers;
Etc.
6.2. The Core Web Vitals update (August 2021)
After three months of gradual rollout, Google has now confirmed the finalization of this update that will add Core Web Vitals as a ranking factor.
The search engine prioritizes user experience with Core Web Vitals by measuring a site's performance based on a visitor's experience when they arrive on a page.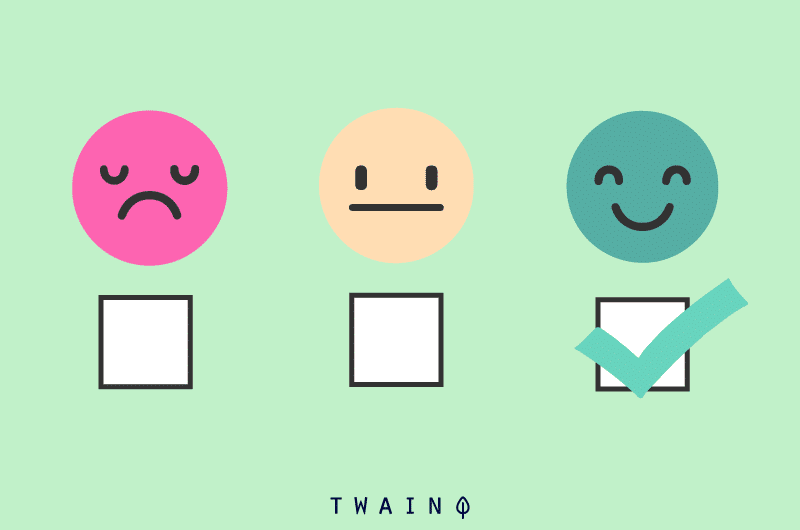 The Core Web Vitals algorithm update is designed to give visitors to any website a better and safer page experience than ever before.
Page experience is nothing more than the set of signals that measure how users perceive the experience of interacting with a web page beyond its purely informational value.
Google's page experience signals include
HTTPS
Absence of intrusive interstitials
Mobile friendliness.
These signals combined will now play a critical role in website ranking.
6.3. How to prepare for the upcoming Google algorithm changes?
To better prepare for the upcoming updates so that you don't lose rankings overnight, you need to learn from the previous changes that Google had made to the Google algorithm
These previous updates will help you master the basics of the algorithm. The search engine's main focus is to provide its users with relevant answers to their queries faster.
It is obvious that Google will continue to work in this direction to make the experience of its users even better.
So to keep up with the upcoming updates, you need to keep creating high-quality content that visitors really love.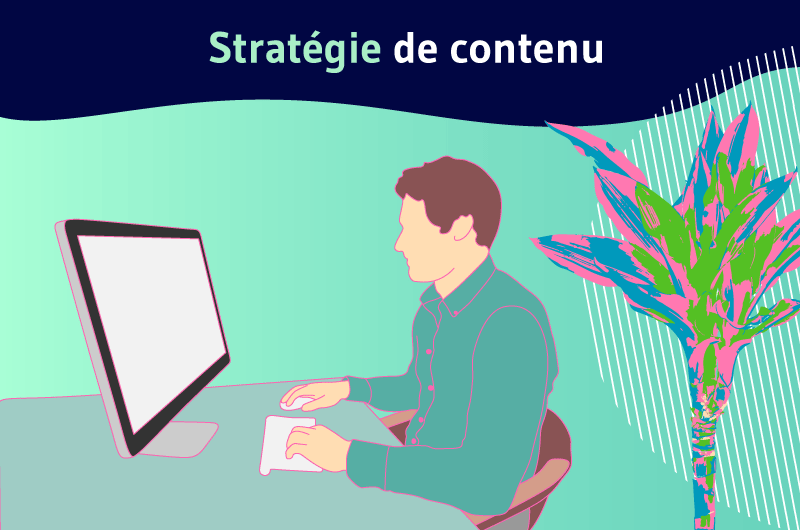 It's also important to reduce the loading time of your web pages, make your site user-friendly while avoiding aggressive ads. Otherwise, users will be disappointed and the UX signals of your site will be poor.
This is proven by a Google study that estimates that when page load time increases by 10 seconds, visitors are likely to bounce.
In addition, you should regularly monitor your site's performance to identify a sudden change in your site's metrics. This probably indicates that an update is affecting your site.
Then, start looking for reasons why you are losing rankings in order to make changes in accordance with Google's algorithm.
Chapter 7: Algorithm change – Frequently asked questions about Google updates
This chapter is dedicated to frequently asked questions about Google's algorithm updates.
7.1. How many updates does Google make to its algorithm per year?
The American giant regularly makes changes to its basic algorithm. Even if there is no exact number, Google updates its algorithm between 500 to a few thousand times each year according to Neil Patel.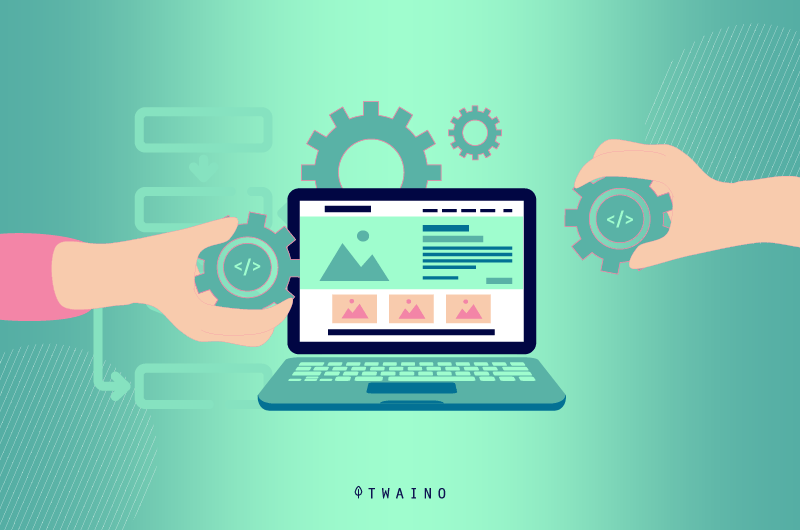 Note that most of these changes are minor and do not immediately affect rankings. However, these seemingly innocuous updates can have an impact on your site's performance in the long run.
On the other hand, large-scale updates like the ones we have presented in this article affect sites and search results more quickly.
7.2. Why is Google's algorithm important?
Google's algorithm is responsible for processing results and different changes can directly affect your site. When your site doesn't meet Google's guidelines, it can penalize you and you will lose your place in the SERPs.
But when your site is on top, Google's algorithm rewards you in the SERPs and you can get qualified leads from organic search.
7.3. What are the important changes in Google's algorithm?
7.3.1. The Panda update in 2011
The Panda update was first released in 2011, but it went through several updates until 2016 when it was added to the ranking algorithm.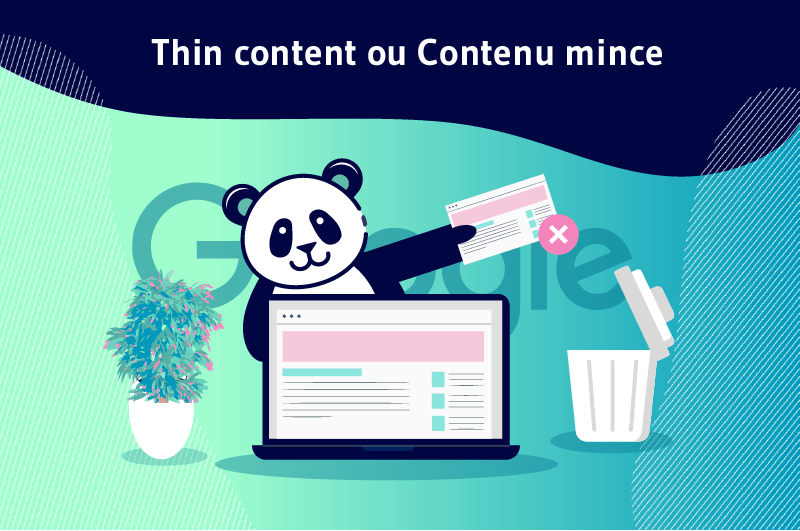 Panda targets spam and weak content that does not help users. It also penalizes thin content, duplicate content and content with too many ads.
7.3.2. The Penguin update – 2012
About a year after the Panda update, the Penguin update was released, once again putting quality content first. This update targets spam by examining backlinks.
It rewards those with quality organic backlinks and penalizes those with unnatural backlink profiles.
7.3.3. The Hummingbird update – 2013
The Hummingbird update was a change to Google's algorithm to make it more intelligent in interpreting semantic search.
It was designed to help Google understand intent as well as context. This forced SEO professionals to move towards long-tail keywords.
It also encouraged marketers to create content based on user intent and needs rather than a single keyword.
7.3.4. The mobile update – 2015
The mobile update has forced all sites to adapt to mobile or risk being penalized in the SERPs for mobile search. It concerns all sectors and each site must have a mobile version of its website.
7.3.5. The RankBrain update – 2015
When RankBrain went live, it introduced artificial intelligence and machine learning into Google's algorithm.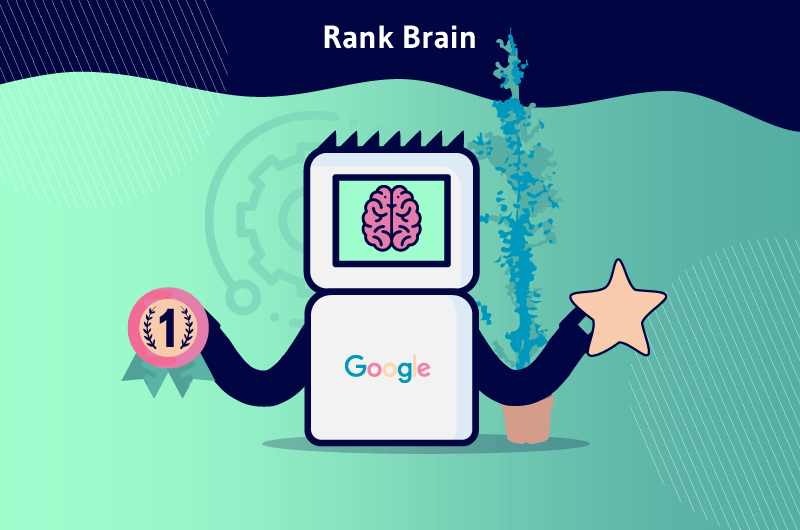 This part of the algorithm has the ability to monitor user behavior and query responses to "learn" more about the intent and value of certain pages. It is now the 3rd most important ranking signal for Google.
7.3.6. Mobile Interstitials – 2017
This update is an SEO penalty that applies to sites running interstitial ads that obscure page content.
This was not a general penalty for all interstitials. It only focuses on intrusive interstitials on mobile and interstitials that require the visitor to manually dismiss them.
7.3.7. Google's "Fred" update – 2017
An unconfirmed algorithm update, Fred had a significant impact on query results. Some sites experienced traffic drops of nearly 90%.
The exact parameters of Fred were never confirmed by Google. But it appears to be targeting sites that prioritize displaying ads and/or traffic monetizing widgets over content.
7.3.8. BERT – 2019
BERT is a natural language processing scheme that relies on a neural network. It provides a better understanding of the full context of a query by examining all the words in the search.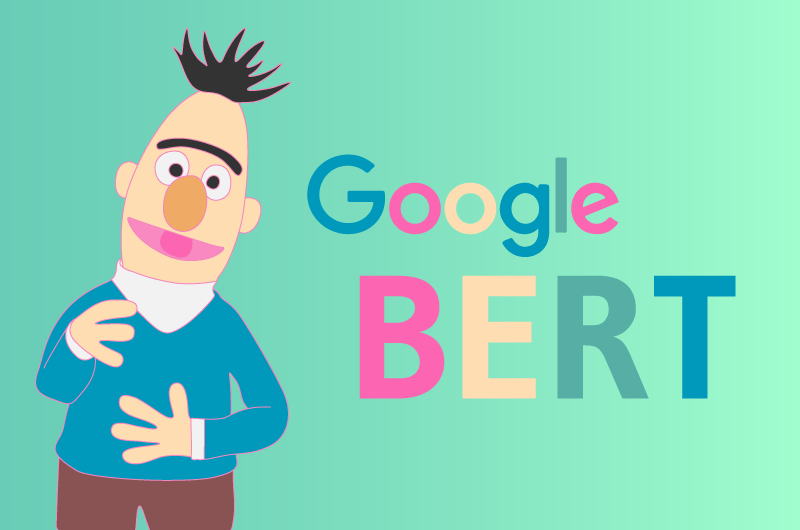 Like Hummingbird, it seeks to improve the user experience and provides relevant results faster.
7.3.9. Core Web Vitals
Core Web Vitals are a set of elements that Google considers inherent to the UX of a web page. Still called page experience update, they consist of
Mobile-friendliness;
The absence of interstitial popups;
Secure browsing (the absence of malware on your page).
In summary
At the end of this article, it is worth remembering that Algorithm Change is the set of important changes that Google has made to its main algorithm.
The search engine is committed to continuous improvement and the various changes it makes to its search algorithm allow it to refine the search results.
These important updates are globally focused on improving the user experience, penalties for poor quality pages and spam as well as mobile friendliness.
Companies that dream of having their websites ranked in the SERPs should therefore look to meet Google's requirements for user experience, quality content creation and mobile adaptability.
By applying the different strategies discussed in this article, you will be able to maintain your place in the SERPs and anticipate the next updates.
Don't hesitate to share your experience in comments if your site has already been affected once by the different Google updates.