By analogy to a virus in medicine, viral content in marketing refers to any type of published content that spreads very quickly on the web. It can be a blog post, an infographic or a video that is easily shared or viewed by a large audience on almost all web platforms: social networks, news sites, feed aggregators, newsletters, search engines, etc.

We are in the digital age and a significant amount of content is created and distributed every minute around the world. It is estimated that there are more than 1 million videos or a total of 18,000 shared per second, and nearly 500,000 photos at a rate of 8,796 shared per second.Very impressive, but actually it is only a tiny part of this content that reaches the virality threshold, the rest is forgotten shortly after it is published.
The fame of a content can depend on several criteria, sometimes not taken into account by digital experts. Because things can take off as quickly as you barely have time to notice.
So:
What is viral content?

What makes content viral?

How do you make content go viral?
Follow this content to the end so you don't miss anything about it. Your content might be the next to go viral, so don't miss a thing. Let's get started!
Chapter 1: Viral Content – Definition and Benefits
1.1) Viral content: What is it?
Called in English viral contentthe viral content represents any support in the form of an articlean article, a video or a photothat is shared very quickly on the web through backlinks and social media sharing.
The typical example of a viral content on the internet is a video or an image followed by a few lines of text. Thus, a content can become viral if it attracts enough users and generates a large movement of sharing.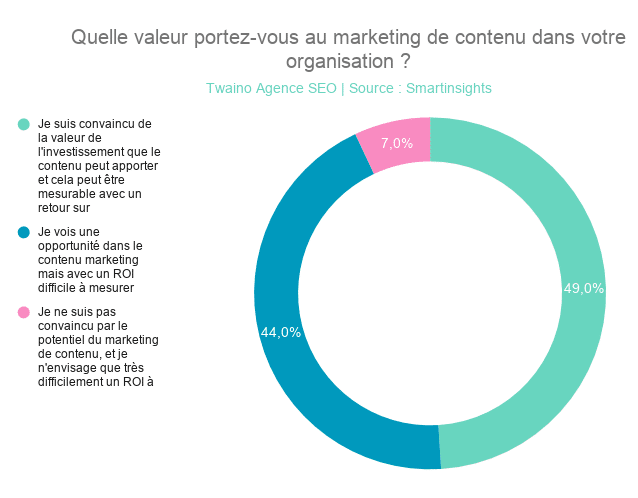 The virality of a content is a really fantastic event. In an instant, you see your family, friends, colleagues and even complete strangers gather around the same content.
"You should definitely check this out" is what a co-worker says, tossing a link into your team's chat channel. You rush to a Tiktok video in which people take videos of their house cats, or simply find an image of an angry woman in a Disney park.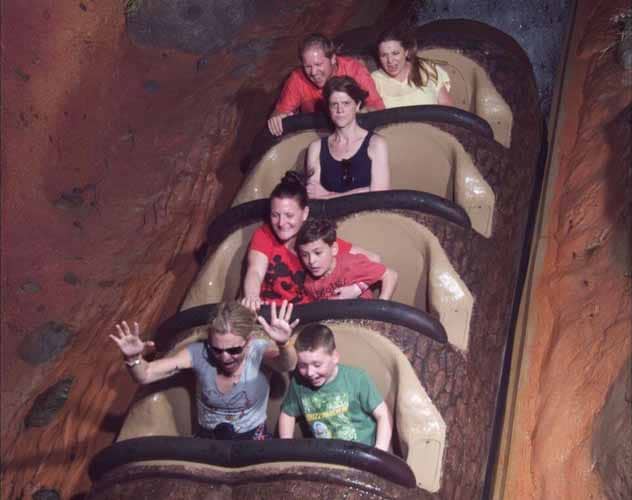 Source Terakeet
Sometimes it can seem impossible to predict what might go viral. This reality can be frustrating when you're trying to make a big brand's content popular.
Indeed, when you spend millions of dollars on advertising campaignsand at the same time you get overtaken by blurry five-second iPhone video clips. I understand that it can be completely disappointing!
Fortunately, there is a solution. The good news is that viral content marketing is easier to implement, when you master the basics of what the content resonates for.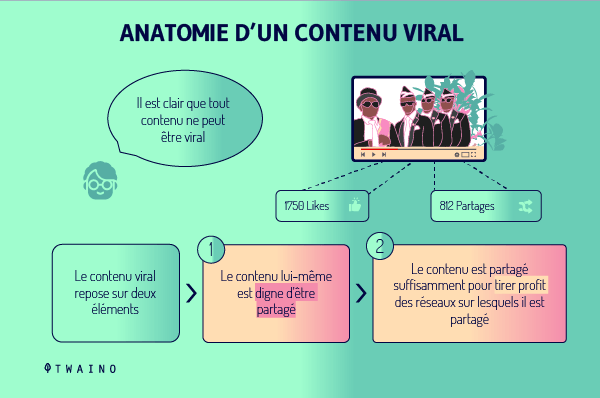 So, long before you start creating your content, ask yourself why you would like your audience to see it. This thought process may well become the ideal source of inspiration for your company's next viral content.
1.2) How does content go viral?
Many people think there is a secret or proprietary formula for creating viral content.
The truth is that every piece of content that goes viral is the result of different combinations of several factors.
This is a fact we should take into account or else we risk reverse engineering viral posts that will either come to nothing or end in catastrophic failure.
To judge this, ask Pepsi what happened when they thought they had found the perfect formula for viral content:
A video that features a mix of the biggest Instagram celebrity in history, plus a cause people care about, incorporated with a hip-hop beat as well as eye-popping visuals.
So what could go wrong? A lot, actually. You'll find out in The New York Times.
However, even though you're going to have to create your content from scratch every time, I'm here to deliver the types of elements you'll need to incorporate.
There are several elements that you will be introduced to in the next chapter to bring style, depth and flavor to your content.
These include
Naughty or overly cute animals: The hot button of the internet;

Jokes that reach across generations;

Celebrity partnerships;

Catchy phrases;

Social movements and more.
Viral content is really about impact. According to Dao Nguyen the editor at BuzzFeed (a virality specialist), to create viral content, BuzzFeed does not focus on the theme or format, i.e.:
An animal video;

A list of publications;

A questionnaire.
Instead, it focuses on the value the content will add to the reader, i.e.:
Do you make people laugh?

Do you help people discover, develop or deepen their identities?

Do you restore their faith in humanity?
Right now, people are connected to each other on Facebook or Instagram. They are increasingly using social media to communicate and discuss
Ms. Dao finally says that if we can therefore commit to a more intense connection between two individuals, then we will have brought great value to these people.
1.3. The benefits of viral content
Competition is getting tougher in the market. It is indeed more difficult to attract the attention and funds of consumers. What companies have to do in this struggle is to find the best ways to differentiate themselves.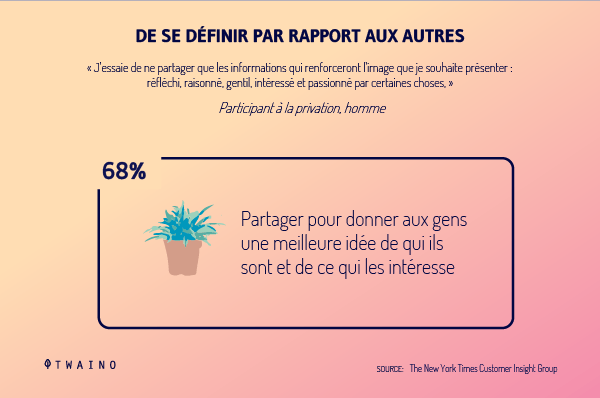 It must also be said that internet users are confronted with countless information in a day. Therefore, it is necessary that you are concise in the message you are trying to deliver.
A single piece of viral content created can raise your brand awareness to a very high to a very high level. It can increase the traffic of your website substantially. Below I will give you the main advantages of this marketing strategy
1.3.1. A better reach
As we just said, a content becomes viral when it has been shared by a multitude of people. In other words, it means that the content has a much higher reach.
Instead of limiting its audience to regulars, the content ends up impacting other users who have never known your company before.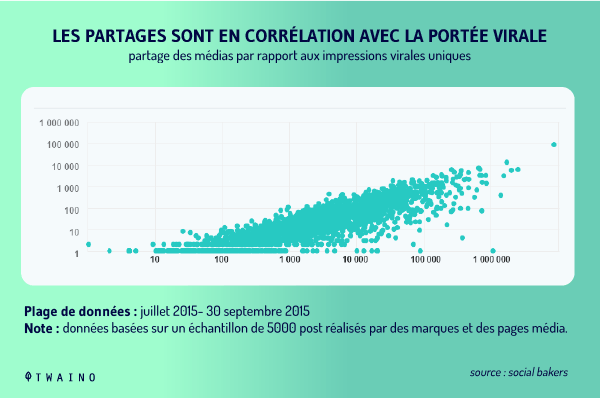 In a context of increasing closeness and decreasing physical barriers between humans, this is an opportunity to grow your business.
In e-commerce, for example, it can be a chance to communicate with potential consumers who are in more distant cities or regions.
1.3.2. A natural strategy
It's important to know that consumers no longer want aggressive methods from businesses.
If you want to reveal yourself to an audience that has never heard of your brand, you need to focus on creating content that is both funny and relevant. This makes the receptivity of potential customers much better.
On top of that, not wanting to impose your brand on a particular audience leads them to have a much more favorable impression of you
For companies that want to build customer loyalty, starting a collaboration with this strategy can be a real boost.
1.3.3. Cost reduction
Do you know what content virality is really based on? Well, you have to understand that it comes essentially from its organic growth. This means that the financial funds disbursed to reach all those people are almost minimal.
So, your company will not need to resort to paid adsthis means that your company will not have to resort to paid advertisements, since the sharing will be done in a natural way. This results in a significant improvement of the ROI (return on investment) on your viral content campaigns.
Without making much effort, you will see your publication reach audiences you never imagined possible.
The good news for you is that all of this happens without you having to spend any money.
1.3.4. Brand awareness
Although the initial goal of viral content is not directly related to the company concerned, it is a process that also allows you to make your brand a reference in its sector of activity.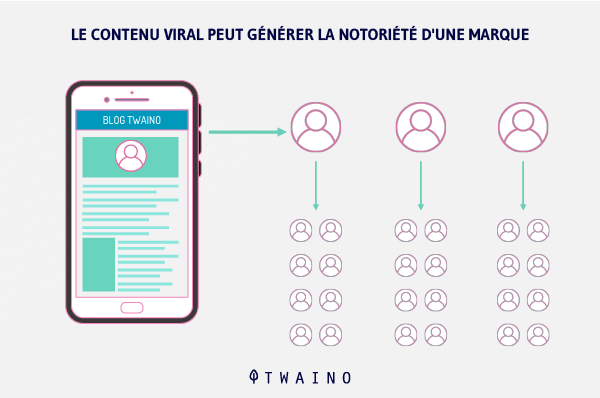 Even if some users don't want to know more about your brand, there will be people who are still interested in it. Using this strategy will allow you to build a namename, an authority and a reference.
Now we know what is a viral content, how it is deployed and its benefits for your business
I promised you in one of the previous paragraphs, give you what we called "the active elements" that a content must have to have the chance to go viral. Let's see this together in the next chapter.
Chapter 2: 08 steps to create viral content
There are so many benefits to content marketing that it's easy to see why marketers are chasing virality.
Here are 08 steps you can follow to create viral content
2.1. An emotional connection
"Someone Waits for You at Home by Budweiser"is an anti-drinking and driving ad. It features a yellow labrador dog waiting for his master to come home
The emotional connection described is one that both dog owners and non-dog owners can spontaneously relate to.
This seemingly simple, yet powerful ad has garnered over 13,000,000 views in the weeks following its publication. People didn't just share it. They took to social media to share how the ad made an impact on them
Mashable said, "This ad will not only deter you from driving drunk, but it will also make you cry as you hug your pet.
Whenever online content arouses a feeling in us, we want to share it with other people so that they can connect to the same feeling we have. Animals, especially dogs, help us to do this because they give us a lot of emotional support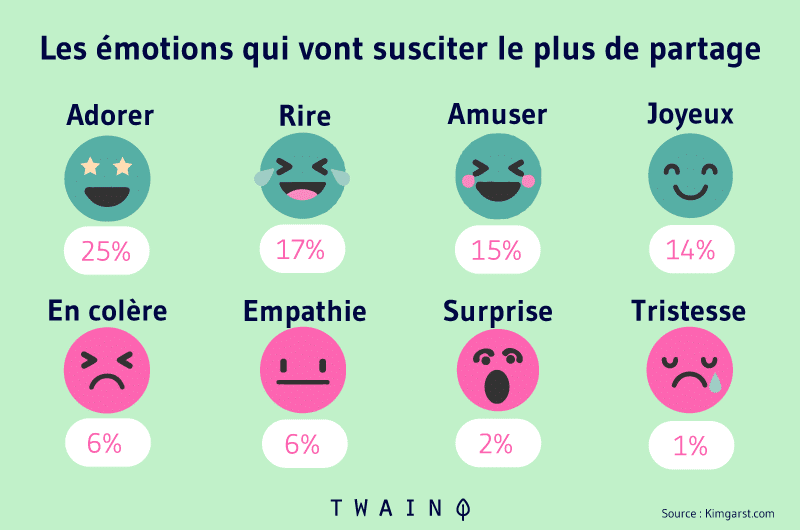 But animals are not the only way to bring about strong feelings. And an emotional reaction does not always result in tears.
When you consider, for example, the ad "The Best a Man Can Get by Gillette" adwe can notice that it has chosen a dialogue-driven scenario that asks the audience to reinvent the male personality
While the ad that marks the highlight of the campaign may not have brought tears, it did provoke a range of strong emotions.
Not all of these emotions were necessarily pleasant. Grillette did indeed receive a lot of criticism from viewers who didn't really like the ad. However, the company did a good job of delivering a relevant message that resonated with many people.
Regardless of whether you choose to tell a story or react to a social event with your post, make sure it is so true to your brand that you are willing to stand up for it despite people's criticism.
2.2. Relevant content
Do you feel like funny videos, mushy stories, or hard-hitting posts aren't right for your brand? Don't worry! Emotionally powerful content isn't the only content that can go viral.
As long as the content can be useful for something, the value it provides may well replace laughter or tears.
For example, articles that focus on life tips can go viral when they provide information that can change people's behavior. If the reader finds the information they need by viewing your content, they will likely want to share it.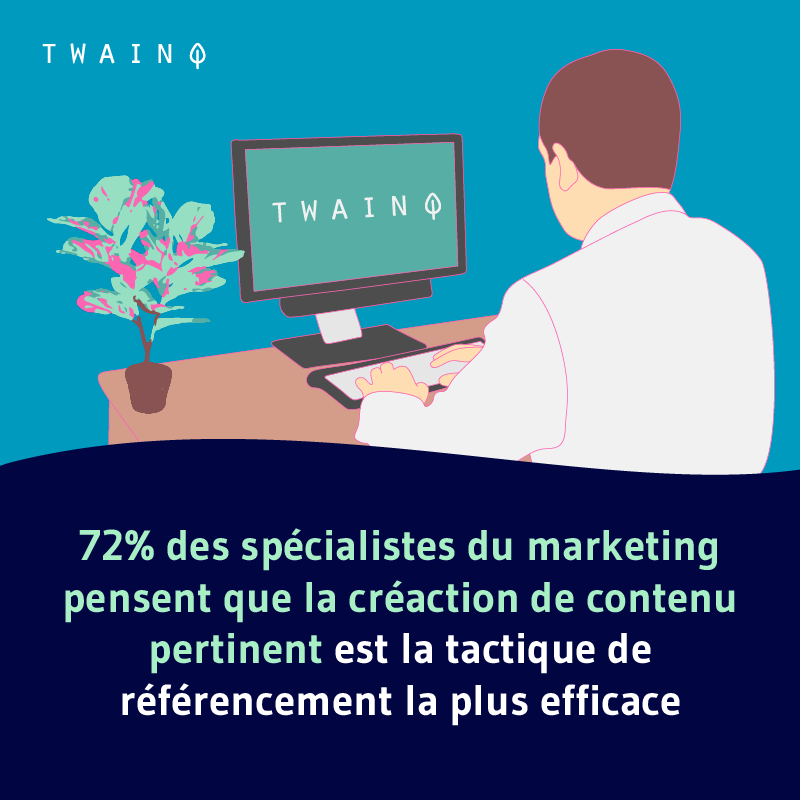 Consider the CoSchedule article s article "The Know It All Guide To Color Psychology In Marketing + The Best Hex Char," people found it so valuable that it was shared more than 21,000 times.
Useful content can also be considered:
A tool;

An infographic;

An original research.
These content categories are more likely to go viral only in your industry than universally universally.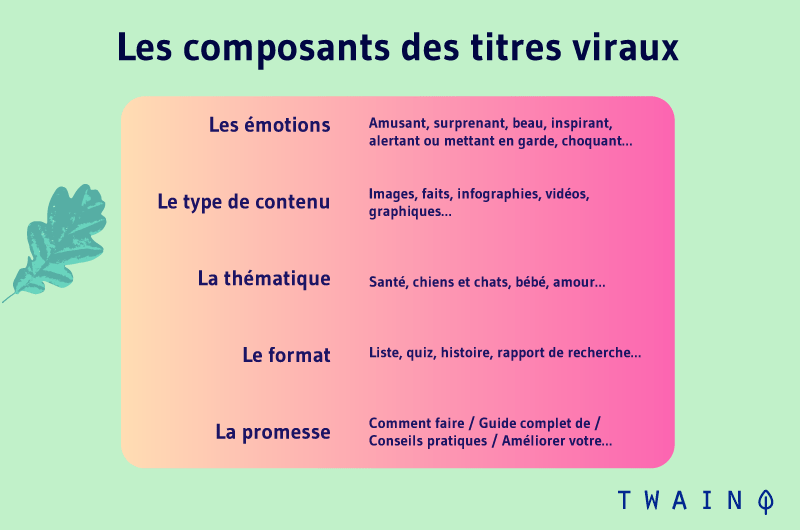 This simply means that it would be difficult for you to produce content that will be relevant to everyone, if you have to consider your brand values.
However, if you are recognized by people in your industry, you can have just as much authority and notoriety as if you were recognized generally.
2.3. Content that boosts wellness
As with Gillette's "Like a girl" campaign, Always' "Like a girl" campaign is a great way to promote your brandLike a girl asks the public to reconsider gender biases. But unlike Gillette's campaign, Like a girl does not raise any particular controversy.
It aims to value and encourage rather than criticize or destroy. This message of female emancipation at a stage in a girl's life will be well accepted by its audience. It is an advertisement that inspires viewers.
This ad has generated so much buzz that the entire YouTube video series associated with it has totaled over 100 million views
Not only that, it has also spawned lectures, road competitions as well as films with identical names
Wellness content can take many forms, whether it's a as a policy or as a as a story. It's most common to see this type of content around the holidays.
Brands use this time to celebrate family and friends by creating a strong sense of by creating a strong sense of nostalgia. Banking institutions and other brands that don't have a particular or evocative identity can use feel-good content successfully.
In reality, there are several reasons why you might want to get started with wellness content:
The brand is not forced

to do something it doesn't want to do: Like making people laugh or raising social issues;

It allows you to highlight

intrinsic values of the brand

;

Brands are able to

brands are able to get ideas for viral content directly from their audiences through

through their behaviors.
Sharing a story with customers or offering help or gifts to deserving customers is a factor that all brands could leverage.
2.4. Telling a story
All brands have their stories, which are a great starting point for viral content creation. Sometimes your stories can be your own customers' stories. Sometimes the best stories are the ones you create yourself
For example, Cricket Wireless enlisted the help of John Cena to prank some of their fans with a surprise while they were auditioning to become ambassadors for their new store.
It was simple, successful and entertaining, garnering over 24 million views.
Stories literally change the perception of the human brain. According to the discovery of psychologist Jerome Bruner, humans are 22 times more likely of remembering information when it appears in a story.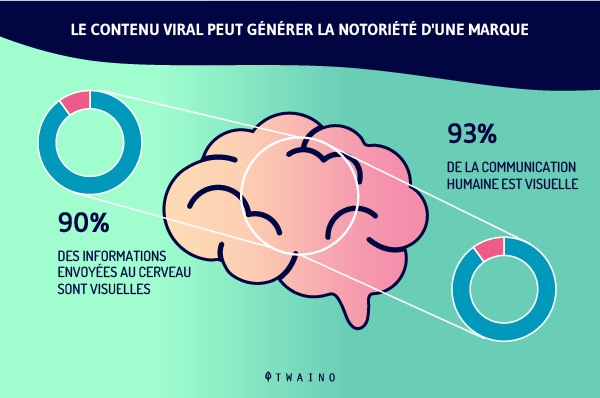 The reason is simple. In fact, stories trigger emotions, which allows us to activate our full concentration in order to understand concepts faster.
2.5. Content that surprises
The surprise effect is the determining factor that makes most jokes funny. However, this is not only for humorous content. Indeed, surprising information can also take different forms.
The example of the company Payless, when it set up a luxury store called Paylessi, and invited influential fashion personalities fashion personalities to shop there
While the fashion gurus were raving about pairs of shoes that they estimated to cost $800, Payless kept the suspense to himself before revealing that each of the shoes in the store cost between $19 and $40.
The article published by Adweek about the event got over 300,000 shares
Google Android is also leveraging the surprise effect around unlikely and charming animal partnerships through its Unlikely Animal Friends campaign that has gone viral.
Through this content marketing campaign, Google can tap into our curiosity about the surprising and unusual, while disguising it in a form that almost everyone loves: that of adorable animal videos.
You'll know why the video went viral after you read it. Let's move on to the next step.
2.6. Interactive content
When The New York Times published its quiz on regional dialectsall Internet users were asked to take the quizzes and submit their answers.
Forms of content that directly engage the audience from the public have a high chance of going viral, especially when users are invited to share something about themselves.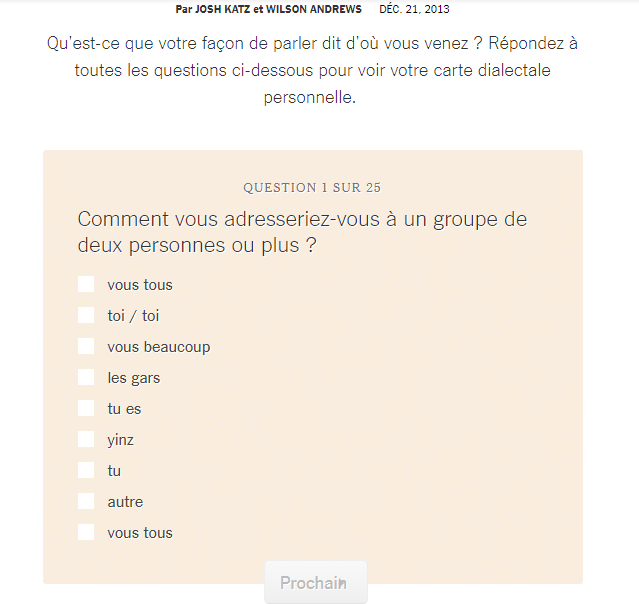 Of course, this doesn't always guarantee virality of the content. The New York Times questionnaire likely had other additional strengths. This allowed it to become a viral star, while other quizzes of the same type continued to stagnate.
The graphic illustrations added a new and attractive touch, making the questionnaire a real educational tool and not just a game. The questionnaire is supported by solid research
The legality of the research and the process makes it very interesting. The result really makes sense.
Moreover, the timing was just perfect, as there were no better regional dialect questionnaires at the time. The New York Times was therefore the innovation of this viral technique. After him, Buzzfeed managed to really hit it big with its viral quizzes.
2.7. Content with visual elements
Visual and attractive elements in content allow users to be in a real context
According to one study, visuals play such an important role that readers can remember more than 65 % of the information in content that includes visuals. Without visuals they can only remember 10% of the information.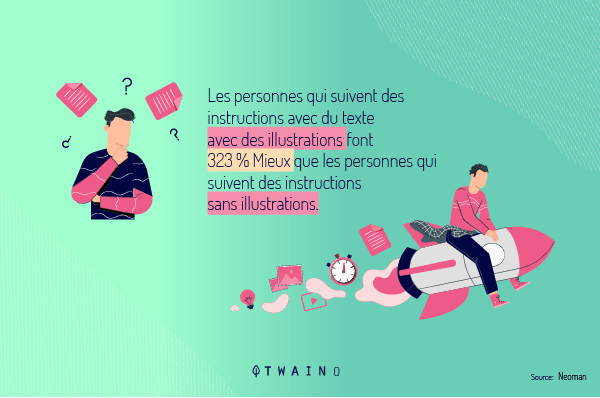 If you've been watching carefully, you might have already noticed that the videos, the New York Times quizzes or the psychology content that I've shared with you in the previous paragraphs have one big factor in common
That of visual formats and I can assure you that it is partly thanks to this factor that these elements have become viral.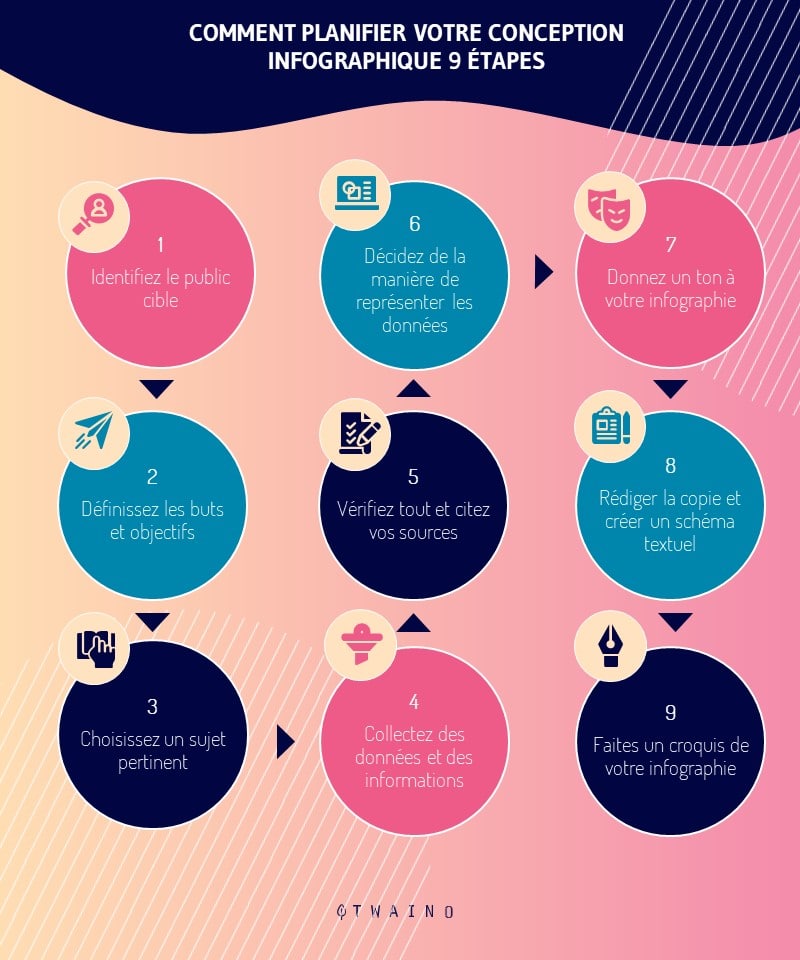 Let's even imagine a surprising or prank story like Payless (for its shoe cost story).
Do you think it would have gone viral, if it had been told without any visuals, or if users couldn't see the influencers' reactions when the surprise was revealed to them? The result is known in advance. It's no!
No matter, what type or format of content you create, I strongly advise you to insert:
Visual elements;

Graphics;

Or video footage to better illustrate your story.
By doing so, you may get an increase of 650% increase in engagement and a threefold increase in three times the number of shares.
2.8. Funny content
Humorous content was mentioned above, but was not developed as it should be. This form of viral content is probably the most difficult to design for companies and brands, but at the same time the most likely to become easily viral
This is because it relies on a combination of several elements at the same time, so the brand has to be bold enough to go for it.
Here, the difficulty is greater, especially since humorous contents are often raw creations, as for Kombucha girlthey don't require a high quality production.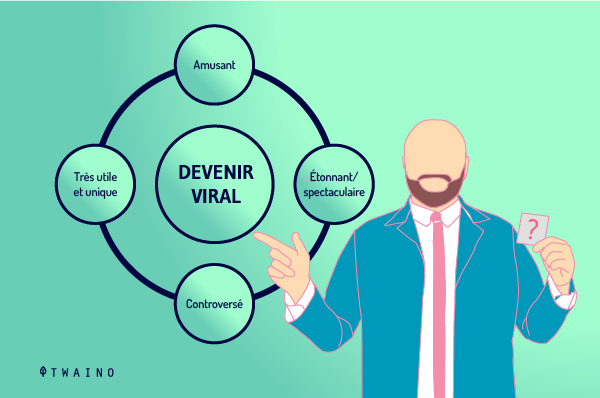 Did you know that? People feel more humor through events events that occur in a very natural very natural. This puts brands in a very awkward position as they have to maintain a professional and polished reputation.
However, it can be done. Many companies manage to use social media to bring about these impromptu, natural moments.
Wendy's is one of the first brands to dare to use social media in the same way as an ordinary person
Her moods, jokes and banter helped light the way for the rest of the brands. And even today, she still continues to outdo herself every time
All you have to do is respond to a Wendy's tweet, and you're more likely to be chance of being burned than to be thanked.

Source Boredpanda
This kind of content has turned all social media marketing norms on their head, as it differs from the pleasant and enjoyable standards that brands often deliver to satisfy their customers. But obviously the customer is not always right.
That said, the posts shared on social networks often include real, raw and unformatted opinions
Through the big brands that have been criticized and upset for various reasons, just to create virality, it took Wendy's to put together a solid, trust-filled social media team straight from the blimp.
To get to this kind of content you need to be able to:
Take risks;

Create openings;

Share something real.
You'll probably be amazed at the amount of shares your target audience will get.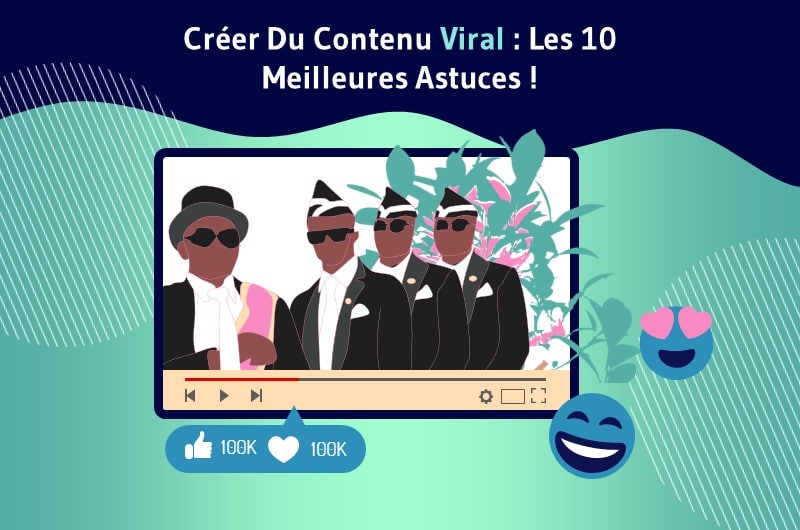 Read this guide, if you want to know more new tips for creating your viral content.
2.9. Other tips to consider when making content go viral
2.9.1. Be in the right place at the right time
In the previous paragraphs, I presented the steps to keep in order to make a content viral. But you should know that sometimes, knowing all these steps is not enough to do the trick.
Indeed, chance is an element that you simply can't ignore. Viral content can also be linked to a cultural moment or event. This moment can be so innovative that we still have trouble recognizing it
Therefore, the success of viral content often depends on being in the right place at the right time. So it's not something you can easily anticipatebut you can choose your timing and content well so that it becomes as viral as possible.
Focus your content creation on topics that generate excitement and get people to engage in conversation. No one shares content just to share it
People share content with the expectation of interacting with others on social media through:
Comments

Likes

Tweets

Retweets
2.9.2 Promote viral content
The best example of content marketing is likely to go unnoticed if it is not shared by the right people from day one. So build relationships with with influencers, publishers and bloggers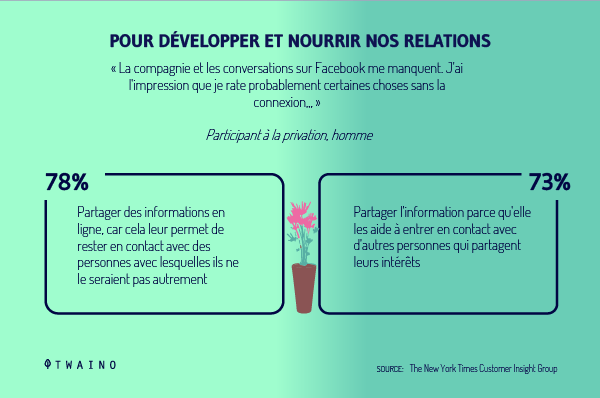 Work closely with blogs, media, and your audience for whom the content will be particularly poignant. It is true that many contents have become very popular just because they were noticed by an influencer.
But you, don't necessarily wait for them to notice you first. Go out and meet them and build relationships to make it happen.
What if your content doesn't go viral? Assuming, of course, that you've done everything you can to make it go viral, in the worst case scenario you'll still be left with remarkable content that leaves a positive image of your image of your brand.
When you start producing more quality content, you somehow increase your chances of standing out from your competitors. This is important to enhance your company's brand and gain visibility.
Summary
If we had to define the term viral content in a few words, we can say that it is just content that hits the Net. Once considered as pure luck, viral content has become a practical thing that everyone can benefit from.
I hope this article has been useful to you and that you now have all the weapons to create viral content that really works on the web
Thanks and see you soon for a new content.