Google OneBox is a special form of representation in Google search results. It is used to accurately give, in a sort of box, the essential information about specific search terms and keywords that a single business or thing matches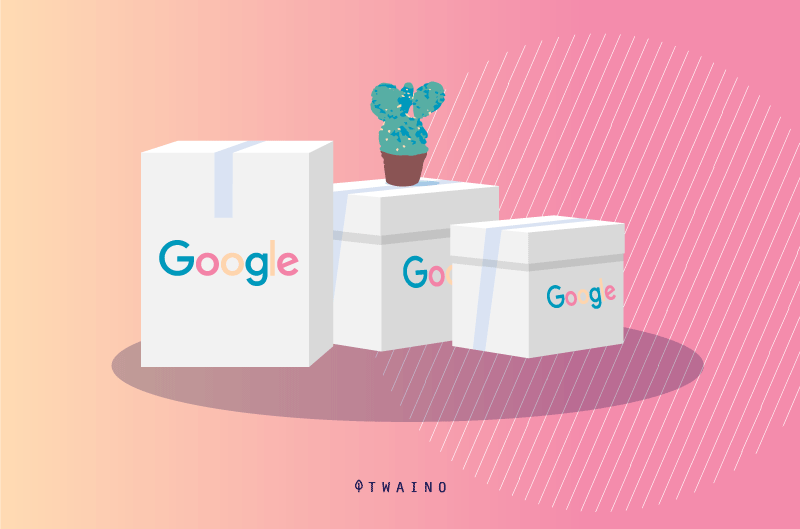 Google has been constantly adding features to its SERP, and the one I'm going to introduce today is called OneBox
Just like Featured Snippet, Rich snippet or Knowledg Graph, Google leverages Onebox to allow even the smallest businesses to occupy the zero position in Google's search results.
It's everyone's desire for Google to promote their business or brand, and that's exactly why you need to read this article on Google Onebox.
[knock]
Chapter 1: What is Google Onebox?
As Onebox is a feature of Google, it can be confused with other features that have similar functions to Onebox. Therefore, in this chapter, we will:
Define the concept of Onebox;

Present some forms of Onebox;

Differentiate between Onebox and similar features;

And say its impact on SEO.
1.what does Onebox mean?
When a user searches for information on Google, he/she may sometimes be shown a box in which Google gives exact and precise information related to the search performed. This result is very often ranked at the top of the search results, i.e. at position zero
In this box Google can display an automatic result or present a brand or company according to the user's query
The idea behind this box is to provide users with all the necessary information quickly. This is exactly what Google calls OneBox.
As you can see from the example above, Onebox does not display any links redirecting users to your site. What is presented to the user is supposed to be entirely responsive to their intent.
This makes it clear that the information Google relies on to present your business as Onebox in search results, must be of significant value
1.2. The different forms of Onebox
Google OneBox displays specific search results that appear above or sometimes below the web search results. The position of Google OneBox results varies depending on the type of query the user types
1.2.1. Onebox: Direct Answers
Direct answers are the most common type of OneBox result that appears when you enter a search term that has a specific, concrete answer
When we try to ask Google to convert Franc cfa to Euro by typing "Convert 12.000 fcfa to Euro", Google presents us with a OneBox window that gives us the automatic conversion at the top of the search results.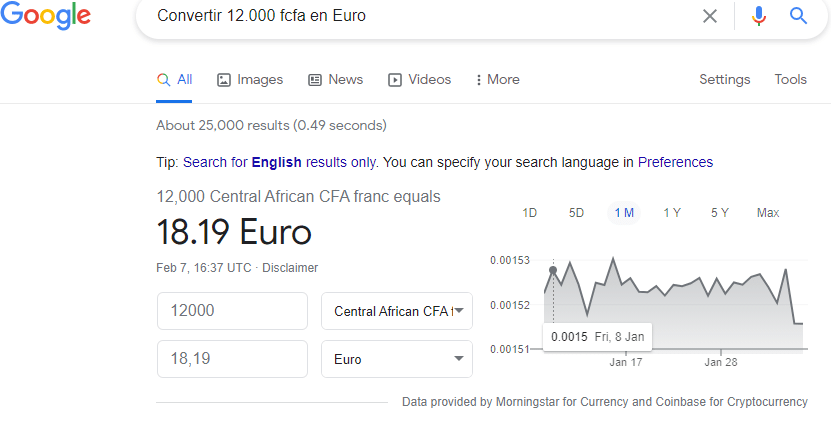 OneBox Direct Answers is available for a wide variety of search strings, including weather queries, flight information, measurement conversions, facts, word definitions and stock quotes.
1.2.2. Onebox: Local Results
Here, Google uses its OneBox feature to display an answer box at the top of search results when a user types in a search term, which refers to a specific regional setting.
For example, if you type "Cotonou Pharmacy" into the Google search engine, you'll see a OneBox that lists large pharmacies in the city of Cotonou with their locations on a Google Maps graphic.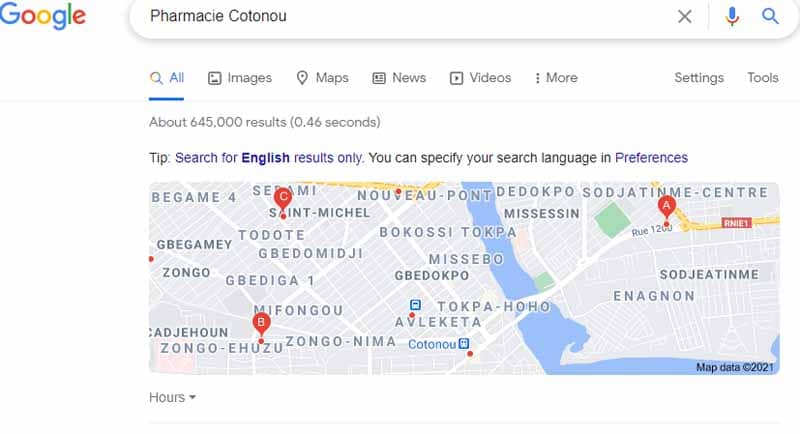 The local OneBox results can display up to 10 possible store locations. If your business is located in a large area that is likely to produce thousands of results, the local OneBox results may not appear.
1.2.3. Onebox: Other Google properties
Whenever the search string triggers specialized results from Google, the search engine returns both typical search results and a OneBox displaying results from the special database
These OneBoxes can appear above or below the typical search results. Google properties that can produce a OneBox result include
Google Scholar articles

Current Google News articles;

Google News archives

Google Images;

Google Maps results;

Etc.
There are many more, but we can only give these as examples so you know what we are talking about.
1.3. Difference between Featured Snippet, Rich Snippet, Google Knowledge Graph and Onebox
Featured Snippet, Rich Snippet, Google Knowledge and Onebox are all Google features that look very similar, but they don't have the same meaning.
To better understand the difference, we need to define each of these terms and then differentiate between them.
1.3.1. Featured Snippet
Featured Snippet are text extracts summarizing the essential points related to the user's request. The summary presented to the user may be accompanied by an image that is often not from the same source as the extracted text.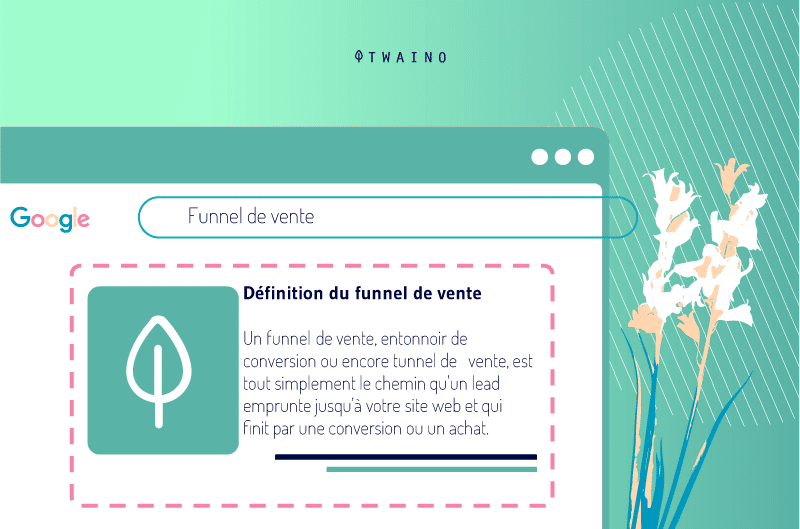 When the user is not satisfied with the summary presented to him, he can click on the link that is directly linked to the extract to learn more.
If you want to better understand the concept of featured Snippetconcept, I invite you to read this article on my blog which provides a lot of details on this subject.
1.3.2. Rich Snippet
Rich snippets are a type of structured data markup that site operators add to the HTML code of their pages.
When displayed in Google SERPs, they add visual context for users and help Google understand the meaning and intent of web pages.
These rich result snippets include additional details about web pages, such as
Reviews

Download links

Location

Social media accounts

Etc.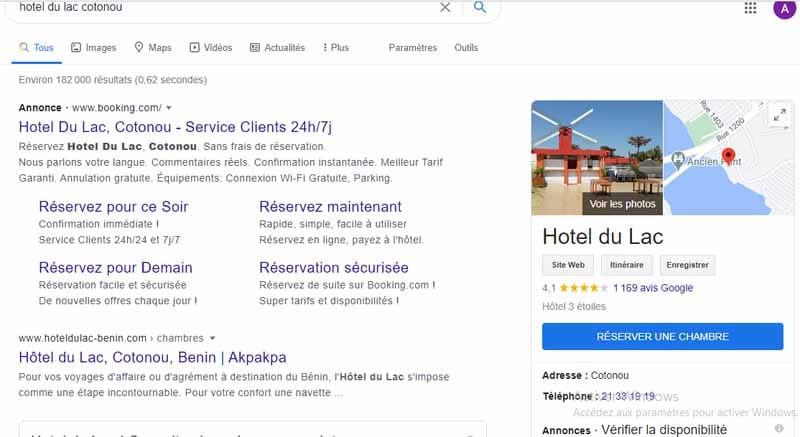 In most Rich Snippet, there is a page title, a URL and a description.
The purpose of a rich snippet or result is to provide the most relevant data from a web page to the user in the search results.
1.3.3
Google Knowledge Graph
The Google Knowledge Graph collects information from various sources and is used by Google to improve its search results. Google usually displays this information in an area to the right of the actual search page.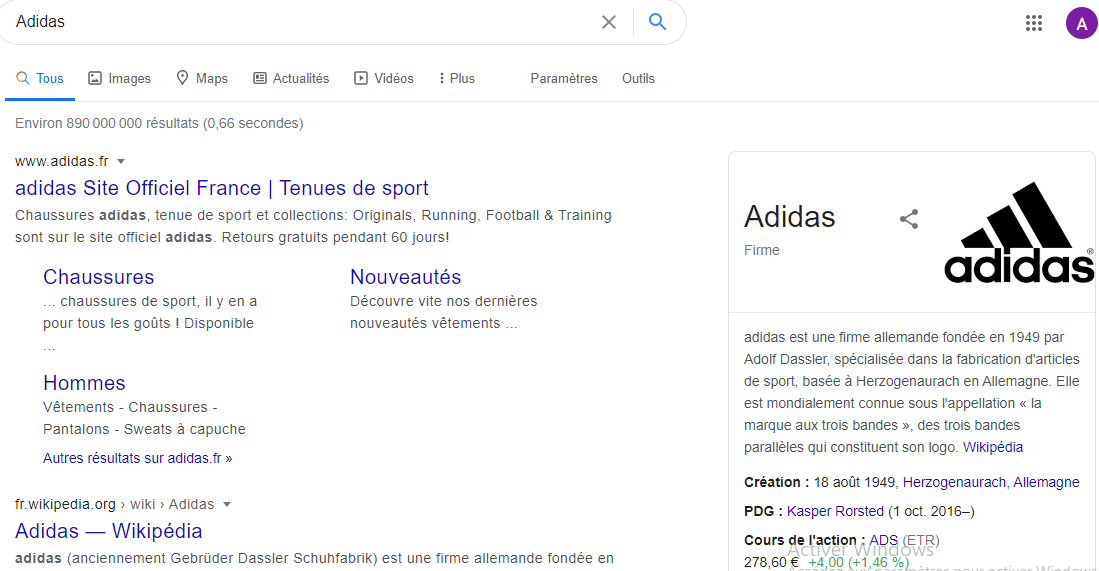 Google displays a knowledge graph when you search for specific items such as a company name, an influential person and sometimes books, actors, TV shows, etc.
1.3.4. Nuance between terms
It is true that these different terms are similar, but they each have their own specificity and Google uses them for different purposes
As a note, the featured Snippet and the Onebox try to provide a complete answer to the user's questions. That is, Google uses both to try to provide a complete answer to the user's query.
The most remarkable difference is that the featured snippet is accompanied by a clickable link that will allow you to learn more about the subject. Whereas the Onebox is just a complete Google result. It is not accompanied by any link.
However, the Knowledge Graph and Rich Snippet provide user-specific information. When you search for a company name such as "Adidas" you get a knowledge graph about these companies, a description from Wikipedia, social links, a website, etc.
In addition, webmasters can provide structured data to Google to deliver knowledge graphs and rich results on specific queries.
1.4 Google Onebox and SEO
In reality, the appearance of Google Onebox has not helped webmasters, but rather leads to a huge loss of traffic.
If your brand appears in Onebox, the possible chances of your page appearing on the first page of organic search results are reduced.
Furthermore, since Onebox does not contain any links to the brand page, users, whether they are satisfied or not, do not have the opportunity to visit a page to learn more about the brand or the company.
Queries such as weather can be done with only the Google search bar
Not only can websites that use Google AdSense lose traffic, but also, they may have to expect a drop in sales.
Chapter 2: Google Onebox & business
Although Onebox doesn't present any links for searchers to visit your site's page, it is a feature that benefits businesses sometimes even more than some of Google's other features.
2.1. Your business as a OneBox
Onebox results are completely dependent on Google's algorithms. However, Google looks at the most relevant resources on your site and sometimes off your website to give more weight to information about your business
OneBox results are displayed when the user's query is based on specific keywords and terms. So it's not obvious for business owners to use AdWords to search for a OneBox ranking.
The idea behind the Google OneBox feature is to present the information directly to the user when needed without them having to click on a link.
So, when the keyword the user types in matches your company or brand name, Onebox placements are not paid for, so you don't have to worry about competition, since only your brand responds to that name.
2.2. The benefits of Onebox for businesses
Google Onebox of a company appears very often with a precise indication of the region of the company you are looking for.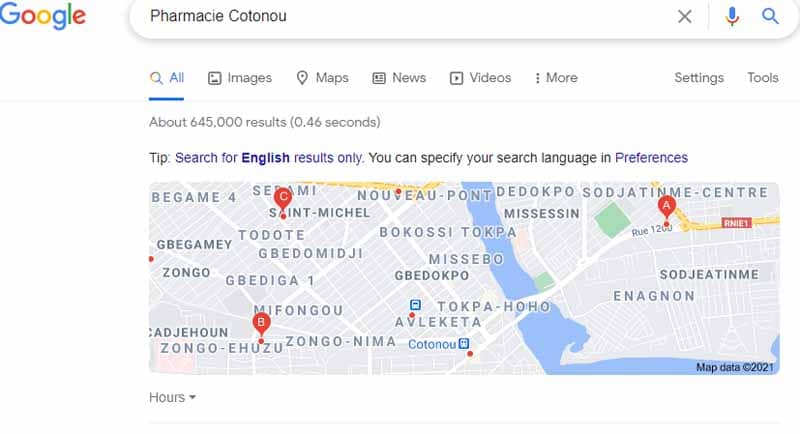 From this example to find a pharmacy in the city of Cotonou, Google presents us this Onebox that shows us the location of each pharmacy in the area
Most interestingly, Google goes so far as to identify the street number and other precise directions of each pharmacy on the Maps.
This eliminates unnecessary travel and unnecessary parking fees in these cities, while ensuring access to all possible information about the business
In addition, the company can reach its target market much faster and with an optimized use of resources
2.3. how can a local business use OneBox?
The Google Onebox feature is especially useful for small businesses
They have the chance to appear at the top of the page as easily, since Onebox is based on specific search terms
Here are some things to focus on:
Provide as much information as possible: It is recommended to have information such as your address, location, phone number, etc. in proper structured data to make it easy for Google to find.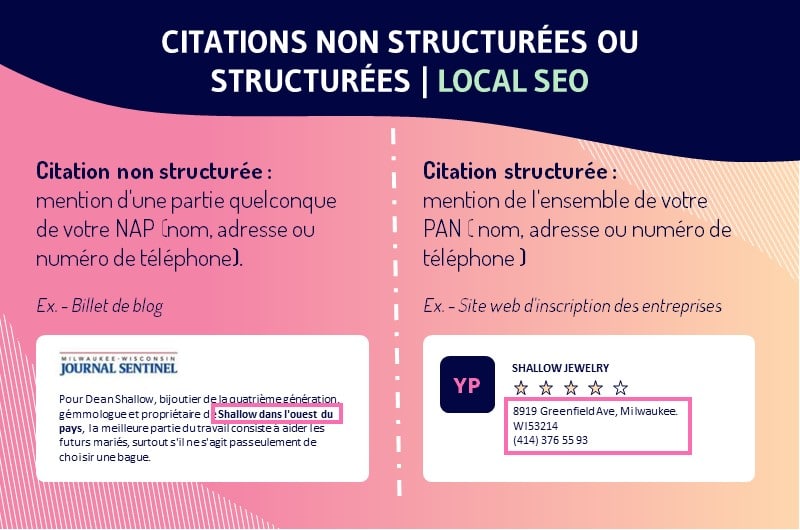 Get as many reviews as possible: When your company or brand appears as a Onebox, reviews are the first element that can strongly encourage users to take action. If the

reviews

you get are positive and well structured, Google will use them to introduce your brand or company to users.
Conclusion
Appearing at the top of the search results page, as in Google Onebox, is a great way to increase users' visibility with your business or brand.
Although OneBox may result in fewer clicks on some searches, your website or business will be seen as credible and authoritative.
In this article, I've taken care to describe what Google Onebox is and how it can benefit your business or brand
If you have any other tips on how to get this position, feel free to share them in the comments.