Ever wondered how Google decides to rank websites in its search results? Well, it uses a complex and secretive algorithm that constantly evolves to adapt to the needs of web users.
Occasionally, the search engine makes major changes to its algorithm. These changes can have a major impact on site positioning. This is known as a major algorithm update.
This August, Google launched a major new update, which has not gone unnoticed by the SEO community.
In this article, we'll look at the effects of this update and how to recover from any ranking loss.
Hold on to your hats!
Google has announced the launch of the August 2023 major update
Google has announced the launch of Core Update and it may take weeks to be complete :
The search engine is doing this to improve search results. As a result of this update, the following should be noted:
A drop in page performance after the update doesn't mean there's a problem, it's more a question of content relevance.
Recovery from such an update is not guaranteed and may vary;
Continuous content improvement is essential.
Google has stated that it will update its history page tracking updates once the roll-out of this update is complete.
Indeed, the search engine often releases major updates to ensure that its users find the most relevant and reliable results.
While Core Updates are not intended to target specific sites, they could enable previously lower-ranked pages to gain visibility.
On the other hand, pages that were once well positioned in the SERPs may lose ranking.
What impact could a major update have on your site?
Major updates can impact your site in both positive and negative ways. In fact, they can result in better performance in the SERPs, as well as poor performance on certain queries.
But should you be concerned? For Google, the answer is no. According to the search engine, a drop in ranking after a major update doesn't necessarily mean that your site has a problem.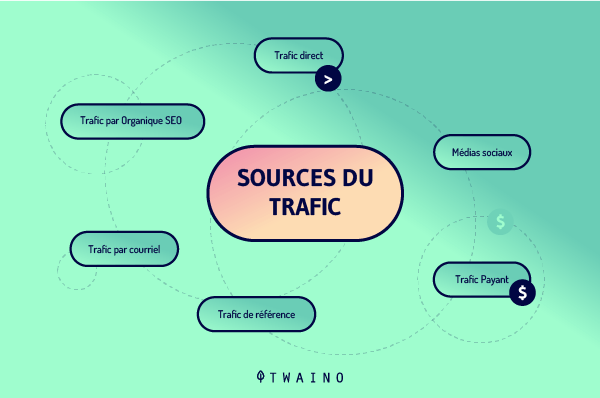 By way of illustration, if your ranking drops for the query "online shoes", this may be linked to algorithm adjustments and not a problem with your site.
So, it's more practical to improve the quality of your content so as to respond more effectively to the concern of Internet users when they launch the query "chaussure en ligne".
In fact, this is what Google recommends. Instead of focusing on the technical aspect, you should concentrate on improving the quality of your website.
What should I do to recover from an update?
Conventional wisdom has it that a site needs to be modified in all directions. But that's not what's needed in most cases.
As far as Google is concerned, you should take the following actions to improve your search performance following a major update:
Take a close look at pages that aren't performing well;
Check which search terms brought people to these pages;
Compare your content with the questions Google provides on its help page. This will show you where your content doesn't sufficiently answer people's questions;
Use what you learn to prioritize improving your content based on what searchers are looking for.
Google warns that improvements are not guaranteed to help recovery, and no page has a static or guaranteed position in Google's search results.

Recovery can take a long time. In general, it takes several months before pages begin to regain lost rankings due to a general update if the improvements warrant it.
What's more, the search engine is constantly modifying its algorithms. It may release minor updates between major ones.
What can we expect from the August 2023 Core Update?
As the effects of the August 2023 general algorithm update are felt, you'll need to remain patient. If necessary, you'll need to focus on improving the quality of your site, and avoid quick fixes.
In a nutshell
In August, Google rolled out a major update to its main search algorithm. While some sites may notice the effects of this update in search rankings, others may be unaffected.
It's worth noting that a drop in rankings doesn't necessarily mean a technical problem, but it could mean that you can still improve your content. To keep track of future Google updates, you can use theAlgoroo tool.