Understanding your results is a prerequisite for success in SEO.
So, after my feedback on the QASEOexperience, here is another article where I reveal everything you need to know about Google Analytics certifications.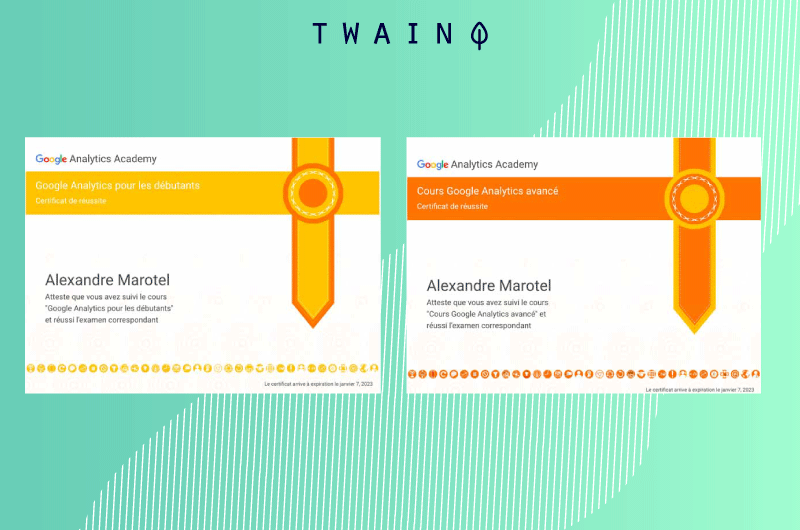 If you are hesitating to take the test, I can assure you that the Google Analytics certification is relatively accessible especially if you are used to using the tool like me.
That said, there are a few very important factors that I will let you discover in the content of my article
Ready to add another certification to your resume? Let's go !
1. What is the Google Analytics Individual Qualification (GAIQ)?
The Google Analytics certification or more precisely the Google Analytics Individual Qualification (GAIQ) is a free certified exam that proves your ability to make the most of the features of Google Analytics
Google Analytics is probably the most popular and most used tool in web marketing. Although it is totally free, it offers several advantages that make it an indispensable tool on the web.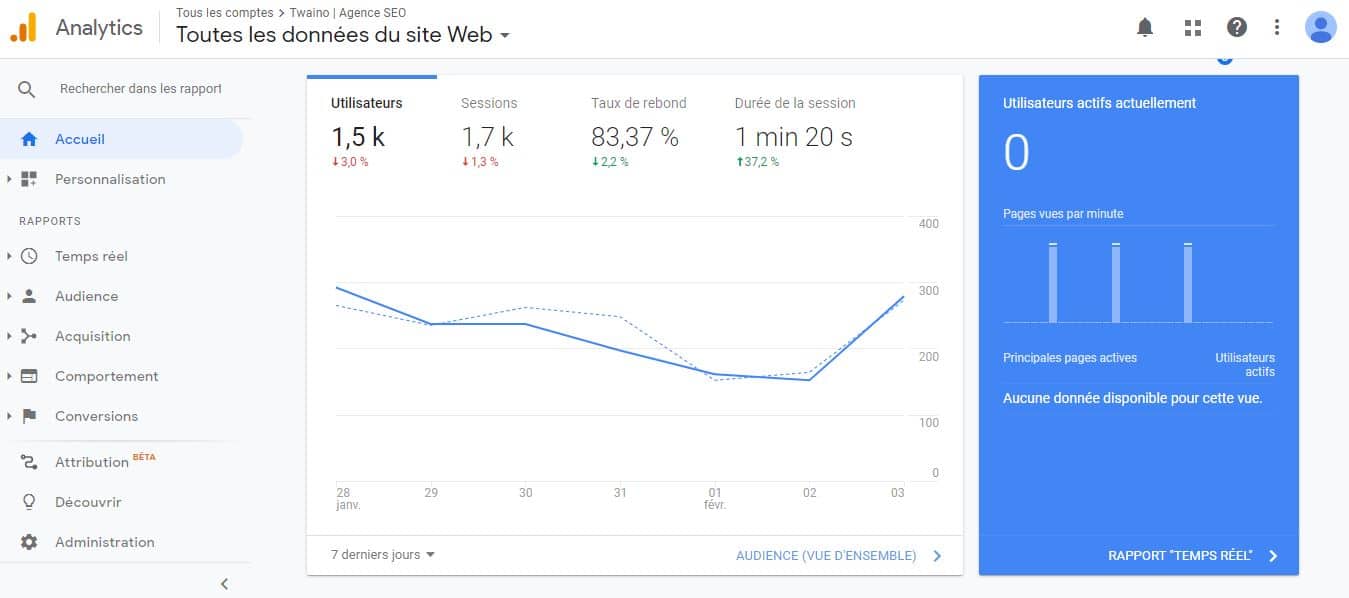 With Google Analytics, you will find data that will allow you to shape your business strategy and refine your business tactics
For example, you can:
Track your traffic and be able to explain your increases and decreases

Track the performance of your campaigns;

Determining your best performing pages

Better appreciate the interaction of visitors with your website;

Locate possible problems on a site in order to bring the appropriate solutions;

Etc.
Want to install it? Check my guide on how toinstalling Google Analytics.
We must admit that the Google Analytics interface is not very complicated to use. Especially when it comes to using the default functions that the tool offers.
If you're like me, you've been using Google Analytics for several years now without needing any special training.
The important thing is obviously to be able to reach the goals you have set for your website
So, what is the point of taking this certified training from Google?
2. Why take the Google Analytics Individual Qualification?
Having the Google Analytics certification gives you significant advantages. The knowledge and certificate you get can help you in many ways.
2.1. Improving your skills
The most important benefit that you will get from your course is nothing but the competence that you will acquire in using the tool.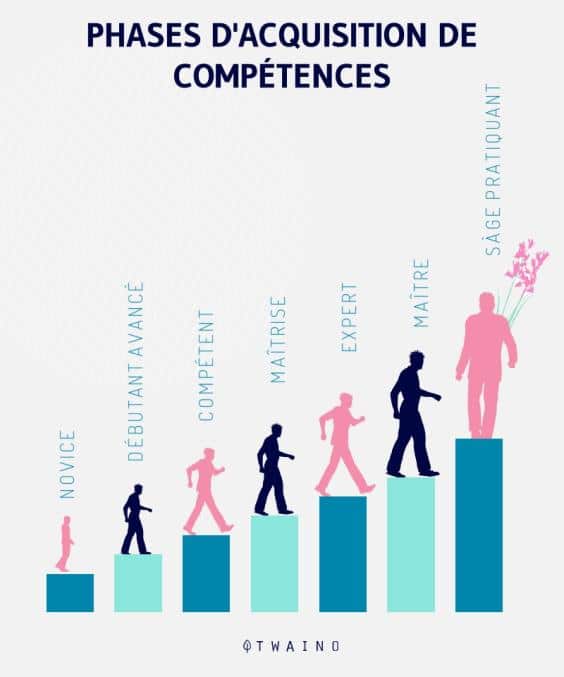 Indeed, you will discover the subtleties of Google Analytics, which will give you the ability to make the most of its features
With this certification, you will gain a thorough knowledge of Google Analytics, which will help you better understand your website data
Having taken the training, I can say that there are a multitude of features in Google Analytics that a novice would never suspect.
GAIQ is well worth your time.
2.2. You gain an advantage over your competitors
You can gain another major advantage from your Google Analytics certification.
Once you complete the program, you'll be able to write that you're certified by Google to use Analytics
It is likely that more people will want to use your services after you get certified. This gives you a clear advantage over your competitors.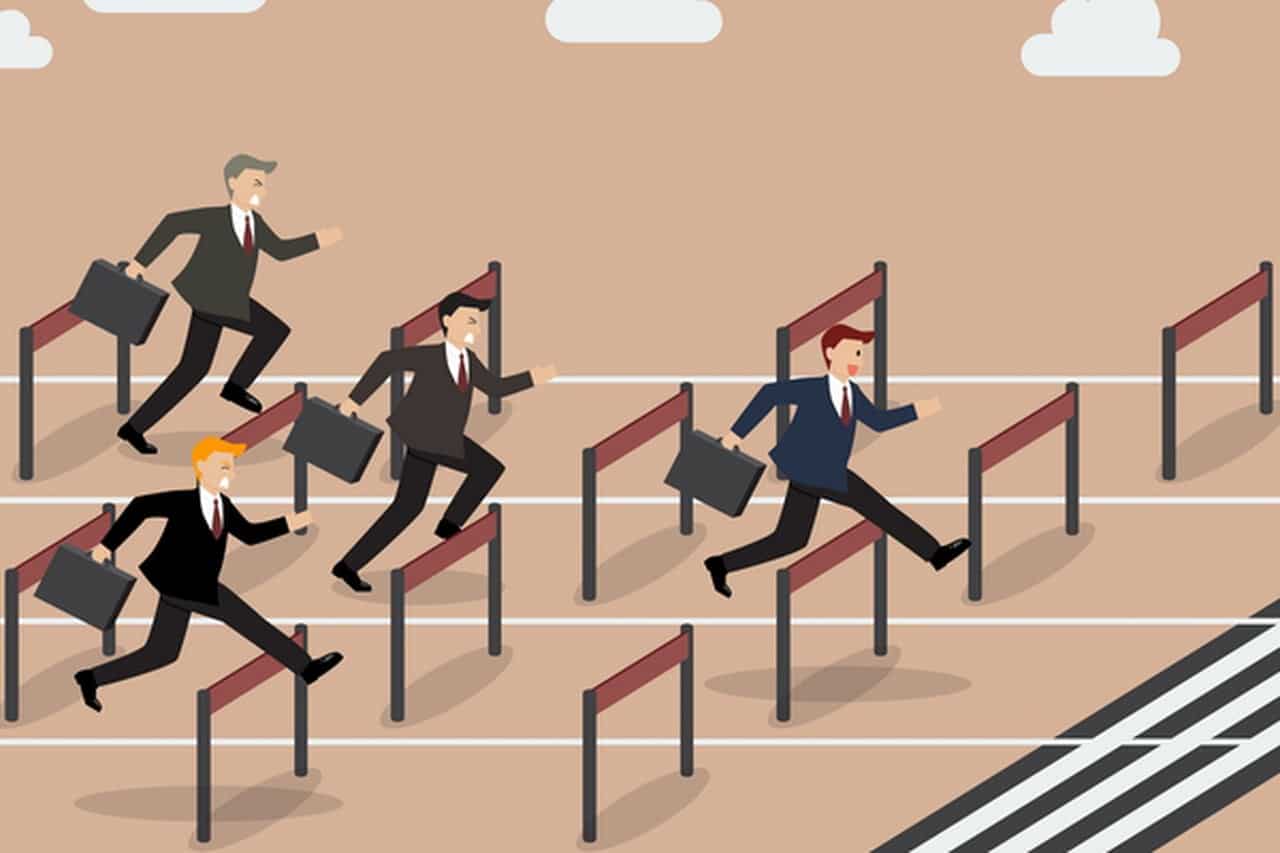 In addition, your certification allows you to become a qualified web analyst for your company. Especially if you are working for a company that really needs to do advanced analysis
This will certainly enhance your career prospects and also provide you with the essential tools to deal with difficult situations.
2.3. Have a lot more clients
Many marketers know Analytics, but the program will give you plenty of advanced tips and tactics.
With a thorough knowledge of analytics, you'll be able to use it like an expert.
This will allow you to differentiate yourself through your services and impress your prospects. They will be much more likely to become your clients.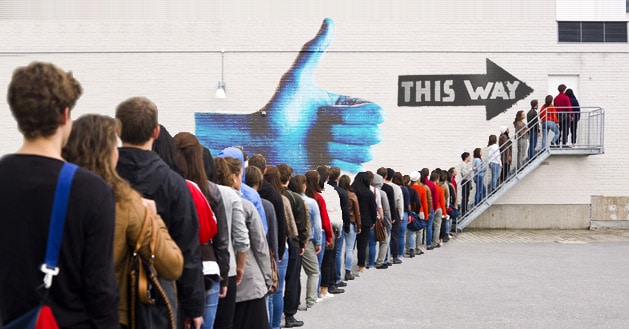 These are some of the benefits of getting certified in Google Analytics. Of course, this is in addition to all the privileges that the tool itself offers you
3. How does the exam to get the Google Analytics Individual Qualification (GAIQ) work?
?
Unless you are a true Google Analytics expert, you need to do a minimum of preparation before taking the GAIQ
This certification is not the type of test you can take without preparation. Google Analytics has complex concepts that require study time to learn the ins and outs of the platform.
If you want to get Google Analytics certified, you need to prepare.
As for me, I followed Google's recommendations to the letter.
3.1) How to prepare for Google Analytics certification?
If you type in Google the query "google analytics certification", you have this page from Google which gives advice on how to prepare for the exam :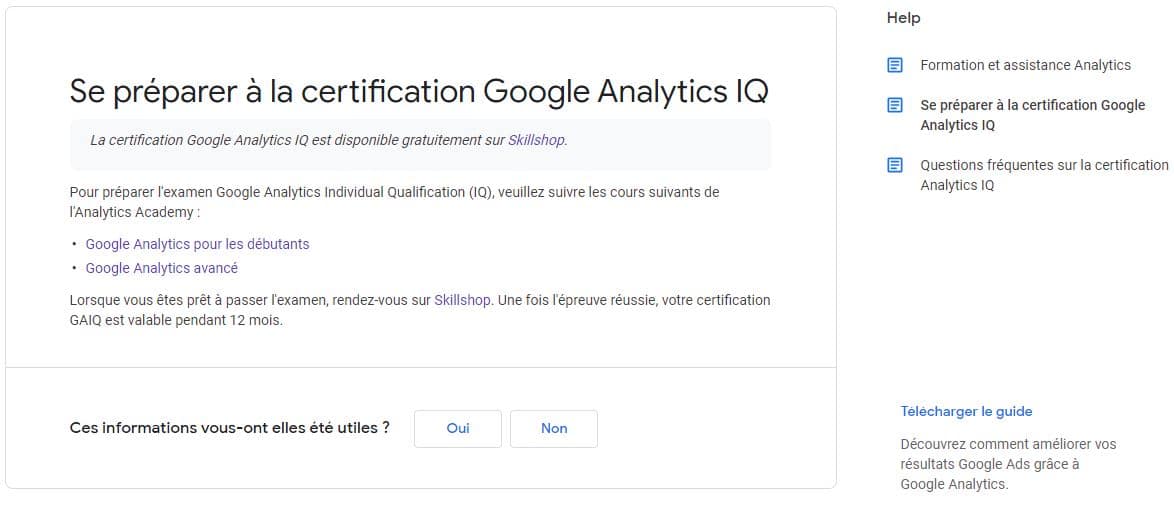 You can see that Google recommends taking the various Google Analytics courses to gain the valuable knowledge needed to pass the exam.
These are
These two courses can be found on the Google Analytics Academy :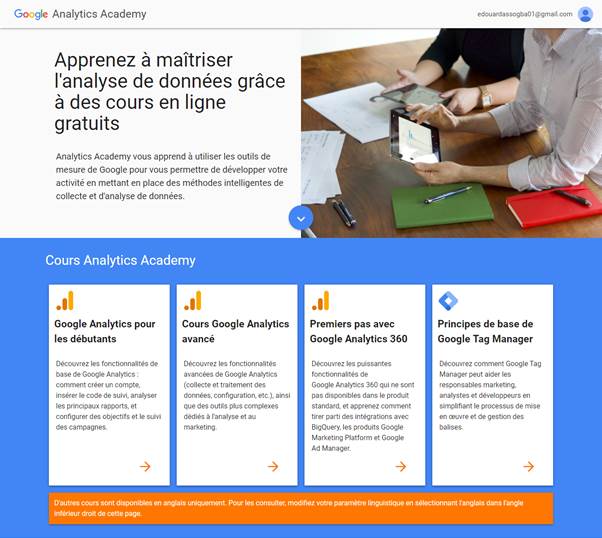 On the platform, you also have two other complementary courses
Personally, I stopped at the first two courses which are certified
In my opinion, you don't necessarily need to take the other two courses in order to pass the GAIQ as Google has made it known. But the more knowledge you have about the tool, the better!
On the other hand, it should be noted that you will not be able to escape the English language
If you have trouble with the language of Shakespeare, I think that you will have a lot of difficulties to follow the courses properly and to pass the test which is also in English.
Let's talk about the two courses you will take.
3.2. how is the Google Analytics for beginners?
The two Google courses are composed of 4 different sections without imposing any deadlines. You go at your own pace. In other words, you can finish them in one day or take more than a month to finish them.
The different sections that make up Google Analytics for Beginners are as follows: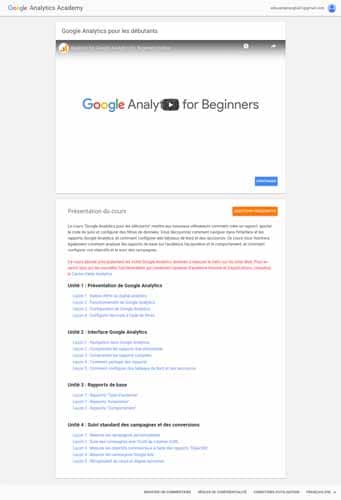 As you can see, this is a beginner's course that allows you to see basic elements such as
Add tracking code

Creating a report;

Analyzing basic reports;

Setting up data filters

Setting up tracking goals

Etc.
The main content of the sections are videos in English like this one:
However, you have the possibility to activate the subtitles which can be set in French.
You can also consult the textual transcript which is in the lower right corner of each video: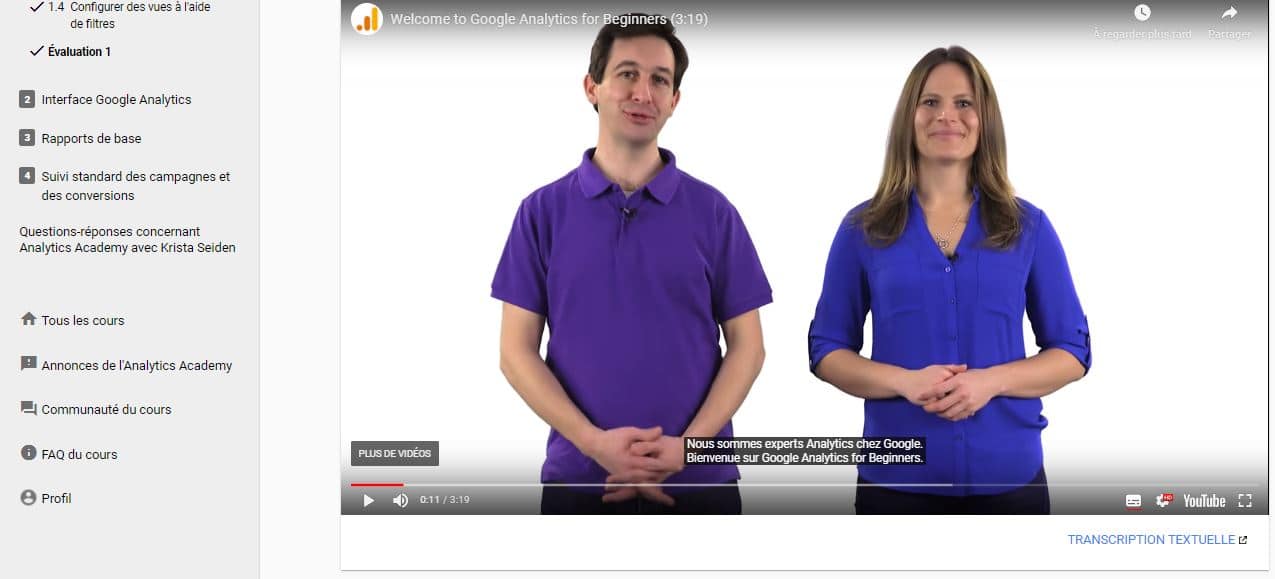 You will have this kind of format for the transcripts: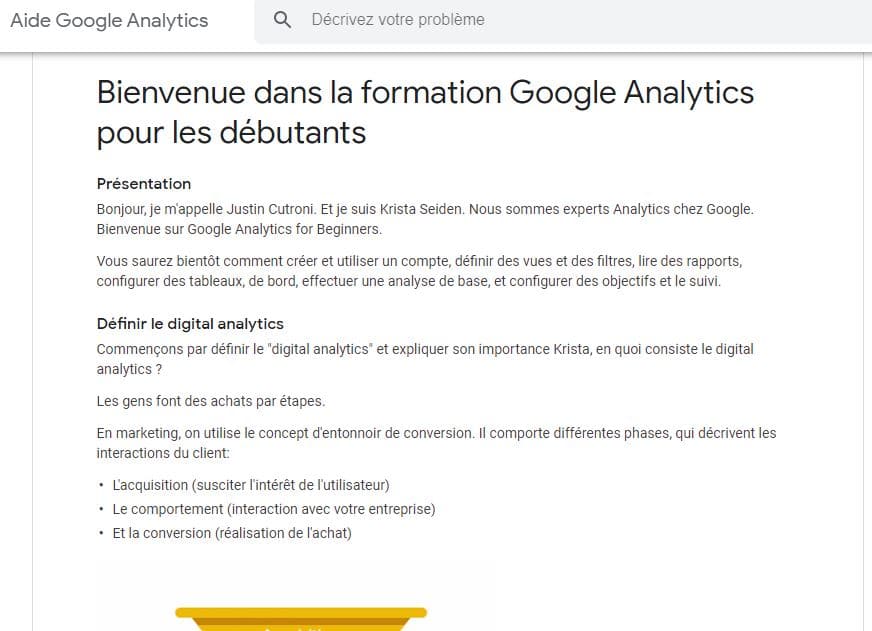 Feel free to check out these transcripts if you feel the need.
After the videos, Google has some great resources to take you further
If you don't have much time like me, you can skip to the next lesson by clicking on the corresponding button in the lower right corner: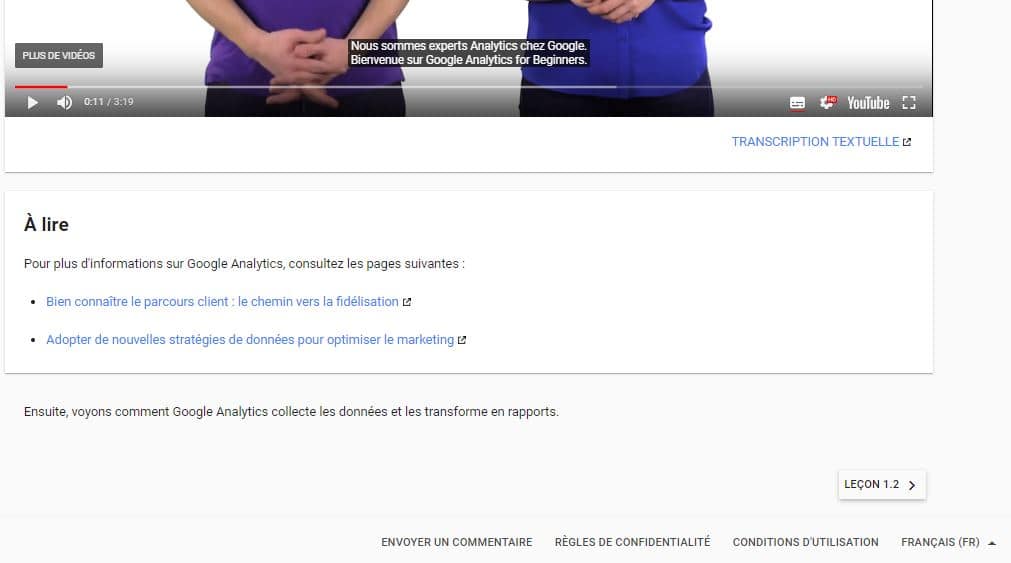 Speaking of content, Google offers two more interactive formats
The first one is displayed as a dialog box that guides you vocally (in English only) step by step to perform a given action: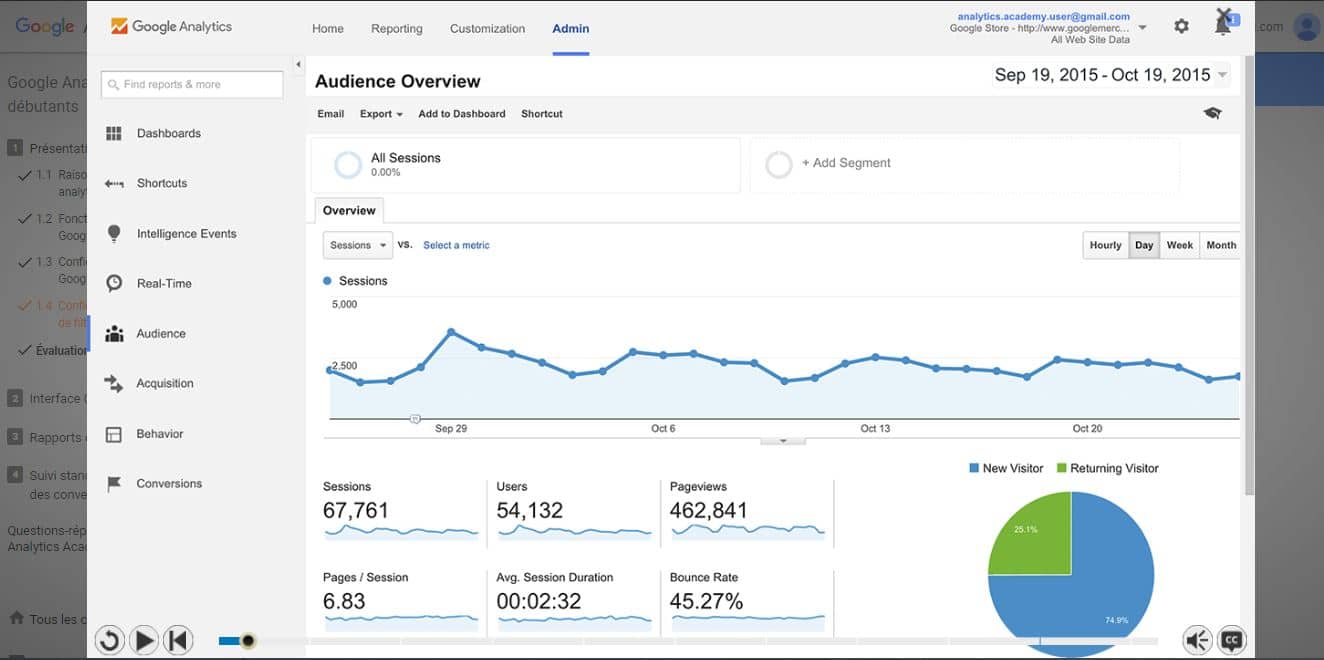 The second is much more of a guided tour through a Google Analytics demo account with a small dialog box containing instructions
Here, the content is fortunately in French: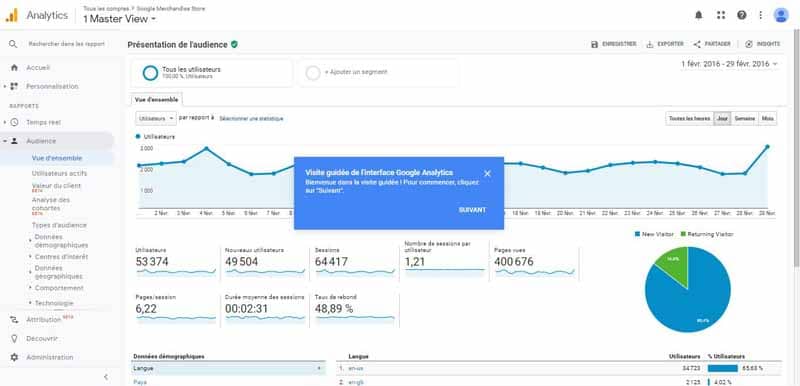 At the end of each section and sometimes at the end of some lessons, you have a series of multiple choice questions
Here, you have no time constraints and the questions are in French.
In other words, you can spend a whole day on it if you want :).
The only thing I noticed is that there are some nuances in the language that can easily be misleading
Indeed, taking a course whose content is in English and taking tests in French is not without consequences!
However, you get your diploma once you have completed all 4 sections: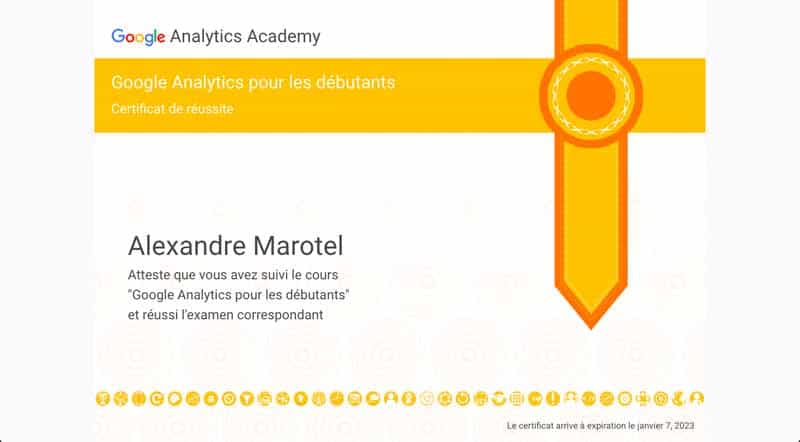 Then there is the advanced level course where things get much more interesting.
3.3. how does the advanced Google Analytics work?
As the name suggests, the concepts that are covered here are much more complex: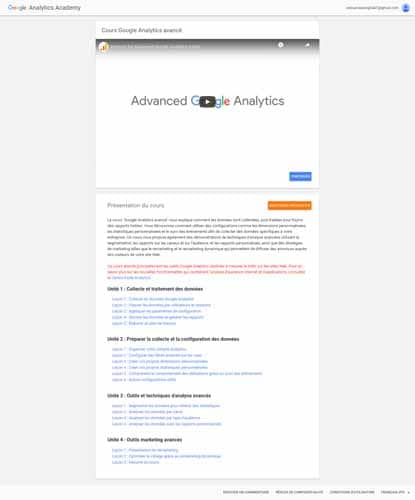 In particular, you will learn
How Google Analytics really works;

How to use the advanced settings;

How to configure certain parameters yourself in order to collect specific data;

Advanced analysis techniques;

Advanced marketing strategies such as remarketing;

And so on.
If the first course was very affordable because I was already using Google Analytics, the second one is much less affordable.
You will need a very good concentration in order not to miss the essential notions
The content format remains the same, but you will have many more questions and practical exercises than in the first course.
I advise you to think about taking notes
:).
Like the first course, you will be given a certification at the end: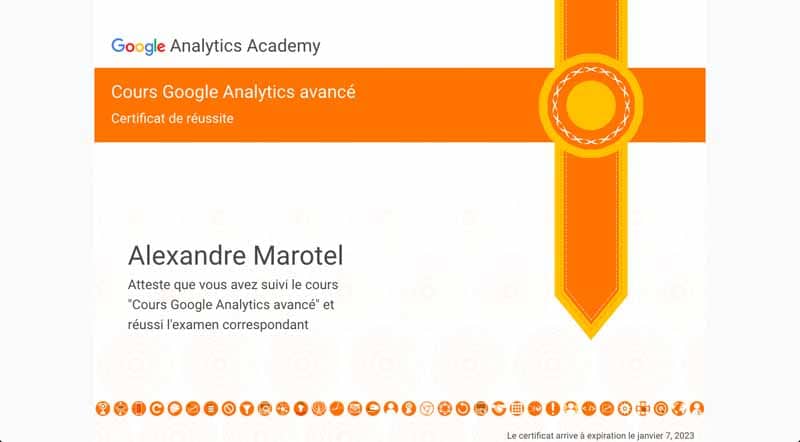 That's already two different certificates that you can hold up to your clients
If you go to your Analytics Academy profile, you will have your two endorsements: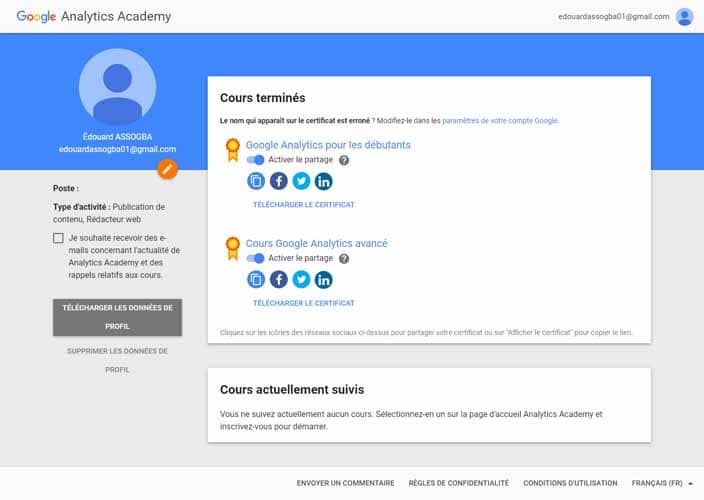 You will automatically be able to share your certificates on social media or download them.
In my opinion, I feel that these two courses are enough to pass your Google Analytics Individual Qualification exam
But this is the opinion of someone (me) who was already using Google Analytics
?.
You will find tips and techniques to use in the last chapter. For now, I stand by the process I followed and that Google recommends.
4. How do I pass the Google Analytics Individual Qualification?
You've taken both courses and are now ready to take the GAIQ exam
4.1) Where do I go to take the exam?
To take the exam, you will go to Skillshop :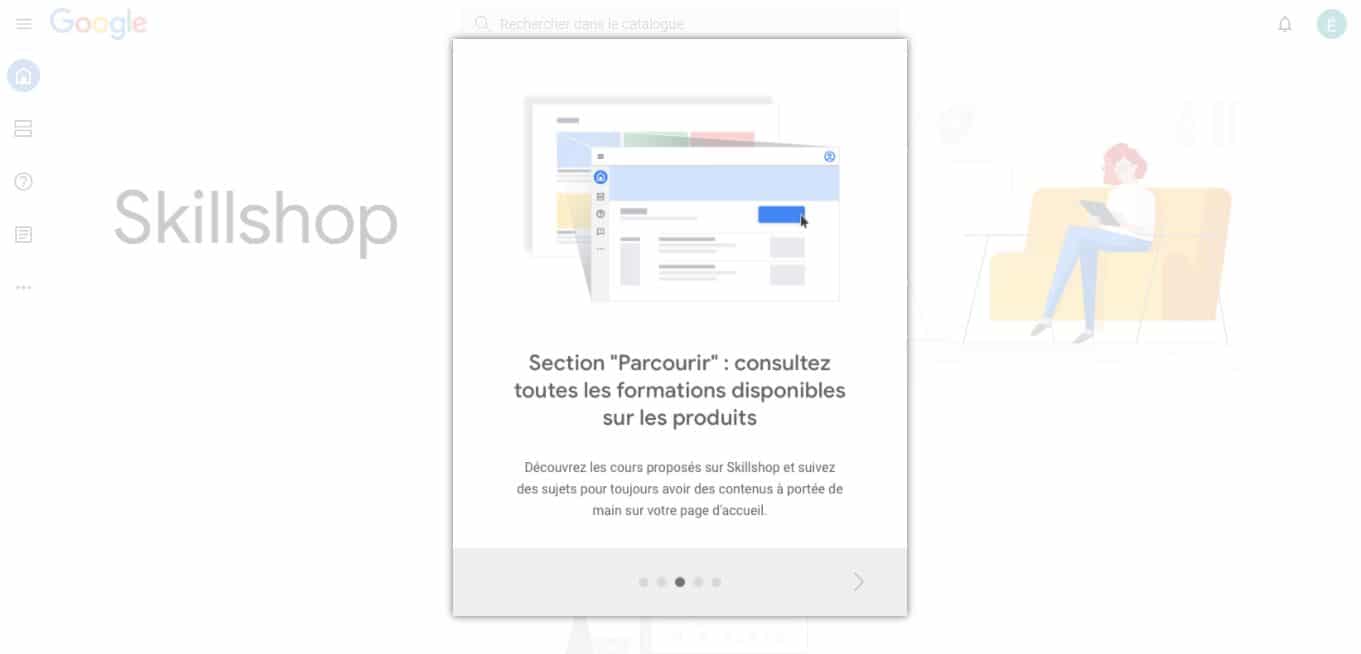 This is a training platform set up by Google to allow people to learn how to use its tools
There are several trainings, but you will obviously choose Analytics Academy :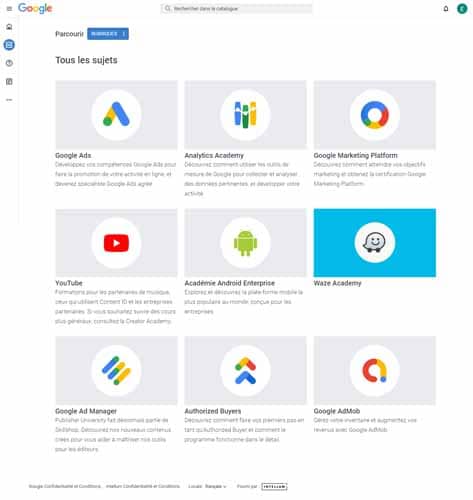 The only training in this section is the Google Analytics Individual Qualification :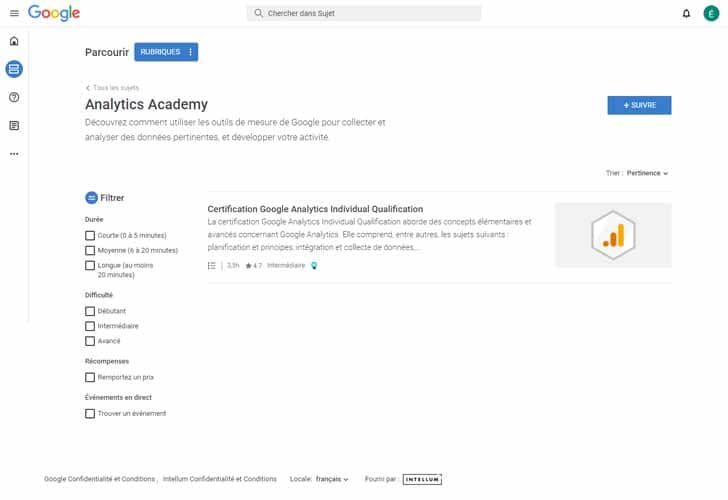 Click on the GAIQ to access the interface on which you will take your exam: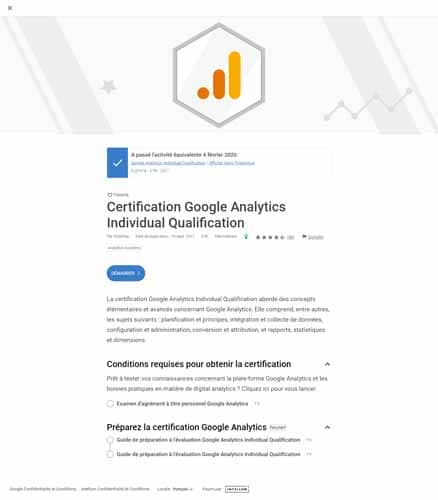 Instead of the "Resume" button, you will have "GET STARTED" that you will click on to start the exam
4.2. What can you expect during the Google Analytics Individual Qualification?
Before you get started, it would be interesting to know what to expect during the exam.
For example, you should know
If the exam has multiple sections or one long section?

How much time do you have to complete the exam?

What types of questions are on the exam?

Etc.
When you know what to expect, you will feel better prepared.
4.2.1. The exam covers several topics
Expect to be asked questions on several topics, but one at a time
The questions cover a fairly wide range of topics from the basics, the content of some reports to more technical questions about browser cookies and how tracking code works.
Also, each interface that comes up has a single question that you answer to move on to the next.
4.2.2. The exam consists of 70 different questions
For the Google Analytics individual qualification exam, expect to answer 70 different questions.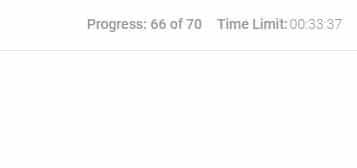 Keep in mind that you will not be able to skip questions or backtrack on previous ones
You must answer the questions as they come up on your exam
Therefore, you should try to find the best answer for each question that comes up.
4.2.3. All questions are multiple choice
As with most online exams, expect to see multiple choice questions on the Google Analytics certification test.
4.2.4. You have 90 minutes to complete the exam
Unlike the previous two certifications, you have a time counter
Google gives you 90 minutes to come up with answers to all the questions in your certification.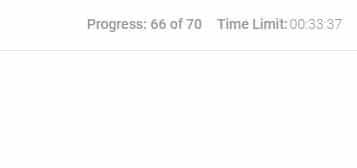 4.2.5. You can't interrupt the test
Previously, Google allowed you to pause the exam if necessary, but this is no longer the case.
When you start the exam, you must sit for the full 90 minutes or less, especially if you finish much faster.
4.2.6. You must get a total of 80% or more to pass
Google requires that you get a score of 80% or higher to pass the assessment. That's a minimum of 56 correct answers out of 70 questions on the exam.
If you do not achieve this score, you will fail the exam and will have to retake it.
4.2.7. The exam is not proctored
Yes, there is no one watching over you and you are free to go online or consult your sources to try to find answers to the questions.
But I think the most important thing here is to really master the tool so that your certificate is relevant
That way, you'll be able to easily use the tool in the event that
You need to show an employer that you can use Google Analytics

A client has a problem that can only be solved by someone who is able to do a thorough analysis with Google Analytics

Etc.
4.2.8. You can retake the exam if you fail
If you don't pass the exam the first time, you have the option to retake the assessment after one day
This period was 14 days and then 7 dayswhich was really long. Google has changed this waiting period to one day.
After waiting, you can retake the exam. Also note that there is no penalty for failing the exam, other than waiting for your next attempt.
Even though it is relatively easier now to retake the test, I hope you pass on the first try :).
4.2.9. You don't have to pay anything to take or retake the assessment
You have absolutely nothing to pay to take or retake the Google Analytics Individual Qualification
Before 2015, the test was a $50 fee! Now, it's completely free for everyone online.
4.3. Get your GAIQ certification
When you feel ready enough, feel free to set aside about two hours of your time to take the exam.
Concentration is key at this point, so make sure you are not disturbed during your assessment
Also, don't forget to have a bottle of water if necessary, a pen or a notepad.
I found that some of the questions in both Google Analytics courses were left in. So, try not to send everything you've already had to do to oblivion
This secret stays mostly between us
?
I also recommend that if you want to take the exam for the first time, spend some time using Google Analytics. Getting familiar with the interface and learning about the reports will make things much easier.
4.4. What happens after the assessment?
If you pass the exam, you will automatically receive a certificate stating that you have passed: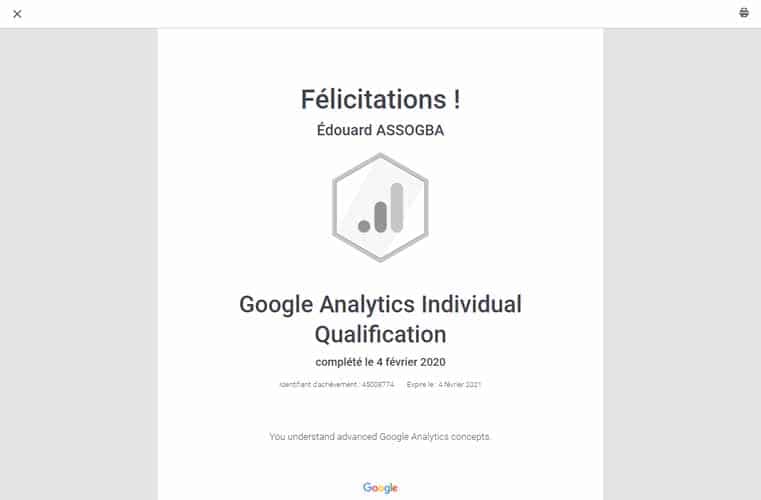 You can add this certificate to your LinkedIn profile or resume
If your company is a Google Partner, you can view the document in that account.
The GAIQ certificate is valid for 1 year and you will need to retake the assessment in 1 year.
This can help you refresh your knowledge and discover new features, reports or tools.
4.5. How do you download your GAIQ certificate?
After taking the exam, I could not find the real certification. I don't know if it's only on some people's level, but here's the process you can follow
Log in to Google Skillshop and select "My Profile" in the upper right corner. You will get the interface with your rewards: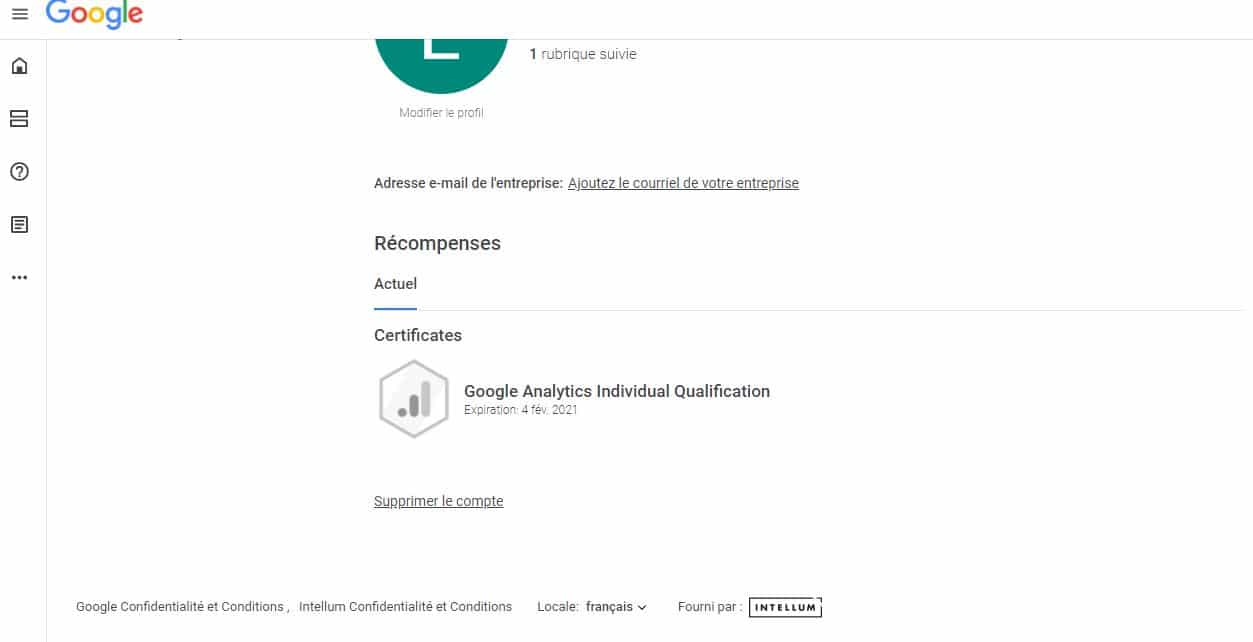 Select the certificate you want to download. Here it is "Google Analytics Individual Qualification":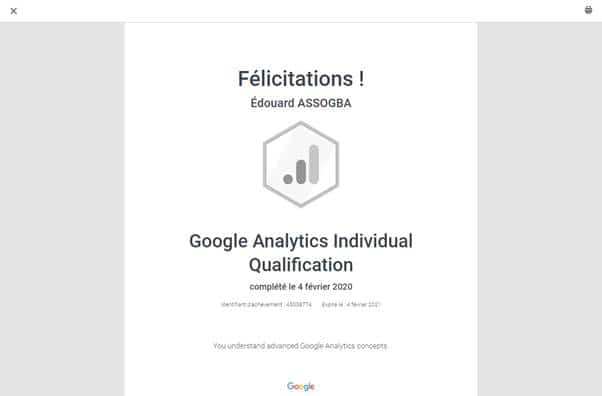 You will see that the URL is as follows

Change the end of the URL "…/student/award/…" to "…/enrollments/download_certificate/…" :

Validate and you should be able to download the certificate :

And that's it, you have your three certificates for Google Analytics.
5. Some tips and techniques to pass the Google Analytics Individual Qualification
To get your GAIQ on the first try, you can use the following tips.
Tip 1: Take the two Google Analytics Academy courses
I've had to say this, but I'll say it again since it's the best tip in my opinion.
Go to Google Analytics Academy and take the two courses offered by Google
The best part is that you will get two certificates with a validity of 3 years. Which is much more than the validity of the GAIQ itself.
Tip 2: Visit the Google Analytics YouTube channel
If you feel that you have some concepts to understand better and need more information, you can opt for the google Analytics YouTube channel :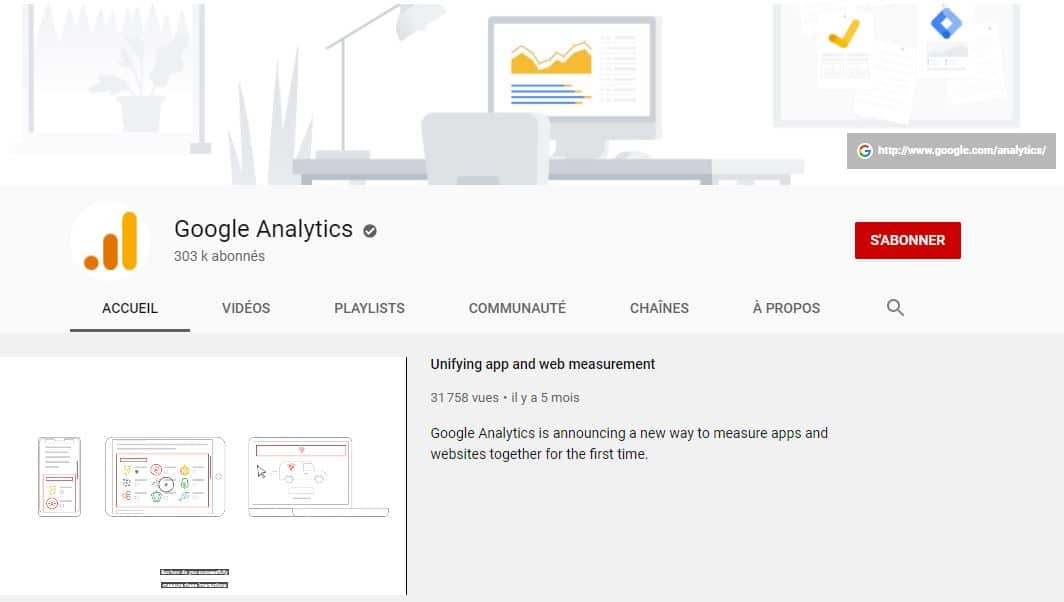 Google has a lot of videos that you can use to supplement its two courses
The Google Analytics tool can be complicated and difficult for people to understand. I find that videos are great ways to quickly absorb complex concepts.
Google regularly publishes new videos and several topics have already been covered.
Tip 3: Choose the right resources you might need during the exam
During the exam, you can have resources to guide you through the test.
I'm not talking about resources that offer you ready-made answers. You need to stay away from those if you really want to learn how to use the tool.
So, what sources should you use during your GAIQ exam?
There's obviously Google Analytics, the tool itself!
It's perfectly legitimate to go to Google Analytics to get your bearings and find the answer to a question
You should not forget the main goal of this exam which is To allow you to master Google Analytics in a practical way. Not to take you away from it and try to play guessing games
At the very least, you can use the Google Analytics course and try to find the answers to your questions
But remember, time is of the essence!
Tip #4: Take practice exams
Practice exams are a great way to train for your Google Analytics certification. These exams will help put you in the right mindset to pass the certification assessment.
This is a great way to practice with the type of questions you will be dealing with on the test
You can use this site Praticetester to practice: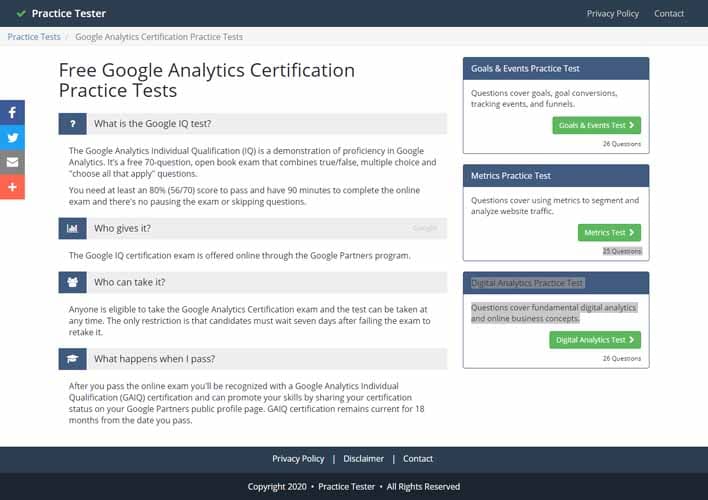 Tip 5: Train yourself on how to use Google Analytics
This tip is not one of my favorites and only use it as a last resort.
This is because you will have to pay to take a training course on Google Analytics. Whereas you can use Google's free resources to get its certificate
But if you still want to take a training, you can check out these resources
Conclusion: Get GAIQ – Get ready!
Google Analytics has become a must-have for anyone who wants to track the performance of their website. The tool is full of unsuspected or difficult to use features
That's why Google has made available to Internet users certified Google Analytics courses as it does with the tools it offers
Through this article, you now know what the Google Analytics Individual Qualification is as well as the reasons why it is beneficial to have it.
In addition, you have all the resources you need to prepare and get your GAIQ the first time.
I'm sure you will, so please share your experience with me!
See you soon.