Guestography is the practice of posting visual resources on external blogs in the hope of getting backlinks to a website. It can be an infographic that a given site offers to design to third party sites. This is a very beneficial type of cooperation where you get backlinks pointing to your site in exchange for the infographic
Inbound links play a major role in the ranking of sites and it is estimated that the first results of the first SERP have 3.8 times more backlinks than those below.
This state of affairs leads SEOs to use all sorts of strategies to generate more backlinks. Over time, marketers have exhausted the various methods of getting backlinks, making this task even more difficult.
Today, sites have to get creative to get their content noticed and gain backlinks.
It is in this context that the method of guestography has appeared and allows sites to combine both visual content and a guest article to generate quality backlinks.
Through this article, we discover how guestography helps sites to generate backlinks and improve their SEO performance. Finally, we go through the different steps to create a guestography.
Chapter 1: What is guestography?
The use of the term guestography appeared in the SEO world in 2016 and has been gaining popularity ever since. In this chapter, we will discuss the definition of this term and its impact on SEO.
1.1) What is guestography?
The term gestography is coined by Brian Dean of Backlinko from the expressions Gest and infography.
Gest means a guest article, a practice that consists in creating articles for similar sites in order to get in return quality backlinks to rank better in the SERPs and attract more traffic.
As for the infographic, it is a visual representation that combines elements of image, text, graph, diagram … It is a powerful communication tool that also generates quality backlinks.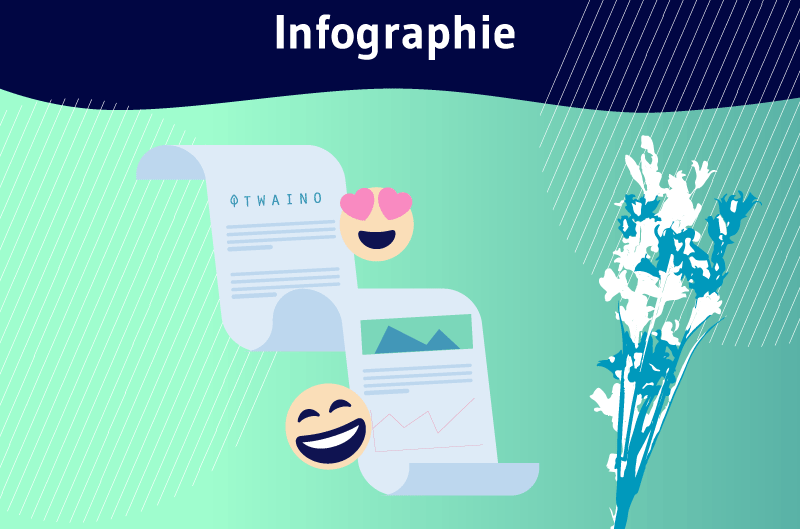 From these two definitions, we can deduce that guestography is a cross between guest articles and infographics, a kind of guest article, but which involves the creation of infographics.
In simple terms, guestography is publishing visual resources on external industry blogs in the hopes of getting backlinks to a website.
In the past, sites would create infographics and ask sites that are in the same industry as them to share their creation in order to get inbound links in return.
Guestography allows you to build links from infographics, but in a different way. Brian Dean suggests creating infographics and getting third-party sites to publish them directly.
In effect, instead of pestering content creators to share your infographic, you offer them your design to use in their own content, with a few bonuses to boot.
This technique is beneficial when it comes to SEO for the different sites that collaborate together. To see how effective this link building strategy is, we'll look at the importance of infographics in SEO.
1.what is an infographic and what is its impact in SEO?
Infographics combine visual elements and text to highlight key information and ideas. This type of media uses visual cues to communicate complex and voluminous information in a digestible way.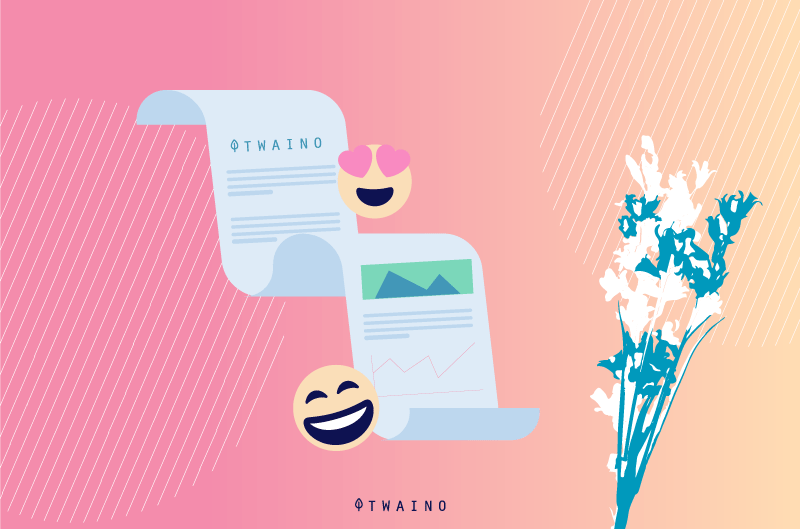 The visual nature of infographics makes it easy to engage users. Today, infographics are commonly used because of their versatility.
And the more attractive an infographic is, it tends to influence the target audience and is likely to generate inbound links.
In general, infographics can:
Explain a complex process or procedure;
Display data;
Summarize a long document, article or report;
Compare and contrast several data;
Raise awareness of an issue
They also allow marketers to increase audience engagement and build brand awareness.
1.2.1. Infographics generate inbound links
Inbound links allow search engines to determine the importance of a site to its industry. The more quality links a site receives, the more trust search engines place in it and rank it higher in the SERPs.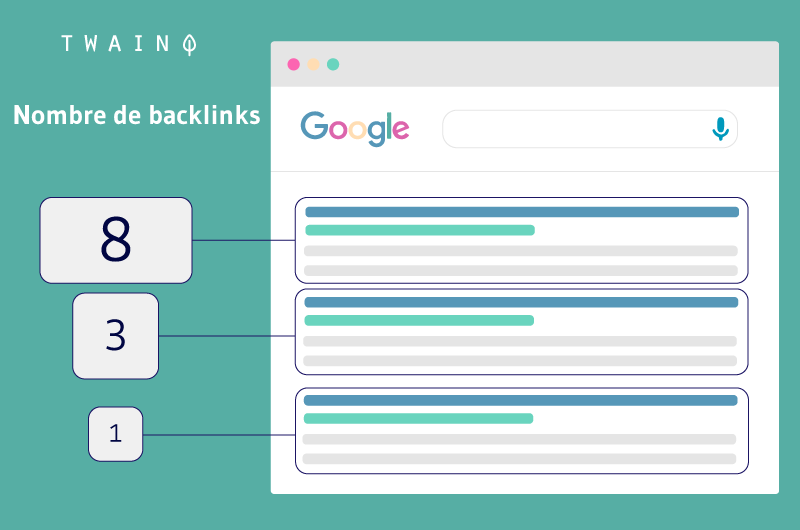 This means that the ability of sites to generate inbound links is crucial to improving their SERP performance. This is where infographics come in, as they are a powerful backlink building tool.
Statistically speaking, content with infographics generate on average 178% more backlinks and 72% more traffic than other types of content.
1.2.2. Infographics are a powerful tool for online marketing
Infographics are a remarkable marketing tool that most specialists are working to use. According to a study, 86% of businesses say that visual content will now be an important part of their strategy.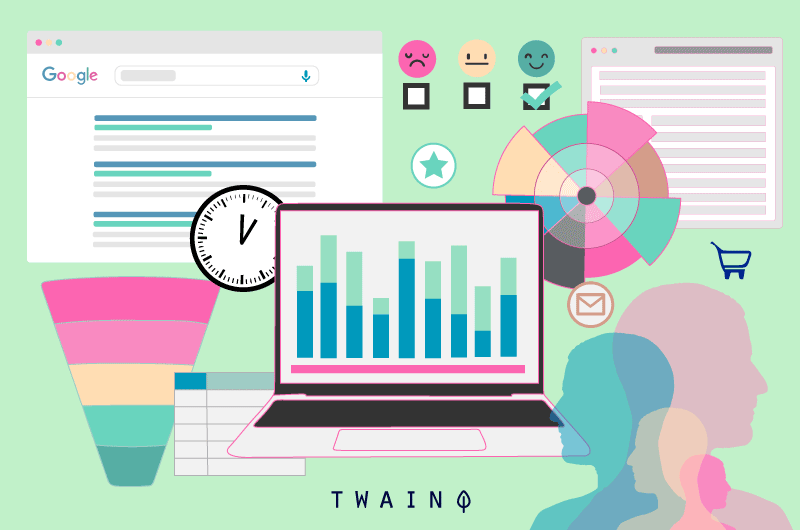 The ability to attract users' interest and synthesize data makes professionals use it to blithely convey marketing messages to generate more traffic.
1.2.3. People share infographics faster
People tend to share infographics they find appealing on social media. This obviously generates interactions and user engagement.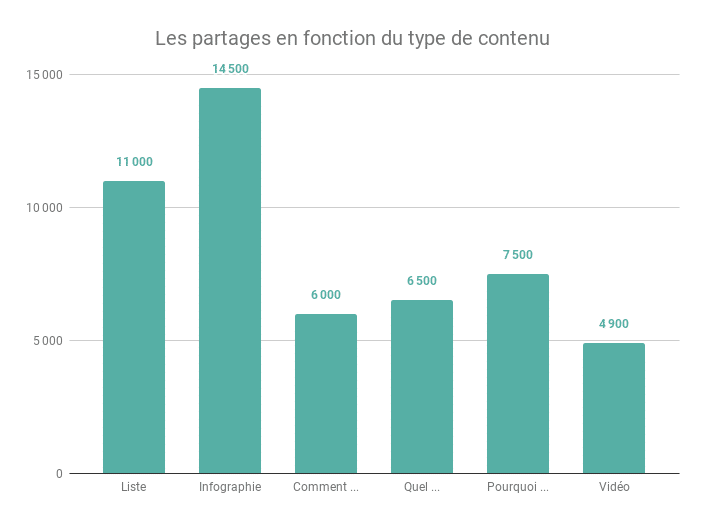 This makes infographics appear as the ideal type of content to create when you want to engage your audience for sharing your content.
1.3. What are the benefits of guestography?
Now that we know that creating infographics is extremely important for websites, we now find out how the guest infographic can help them generate backlinks.
Apart from the benefits associated with infographic creation, guestography is an easy way to promote your :
Brand;
Website;
Blog; ;
Company;
Etc
Although it requires a little effort and time, the results will increase your credibility exponentially. When the infographics you create for third-party sites are attractive, they become popular with your partners' readers.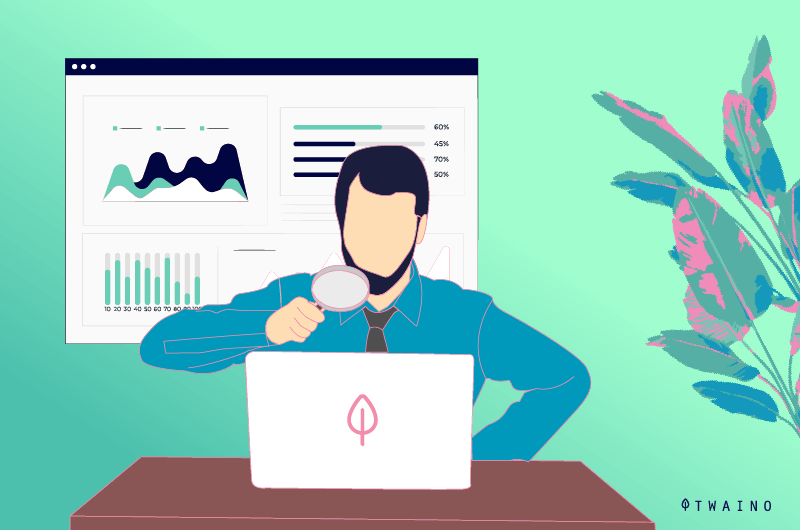 As a result, you will see a considerable growth in the amount of backlinks. The guestography method can also help sites increase their traffic. Thanks to this method, Venngage managed to increase its traffic by 400%.
Furthermore, guestography is an opportunity to collaborate with some of the leading websites in your niche. This could open many more doors for you and can save you time, money and promotional efforts.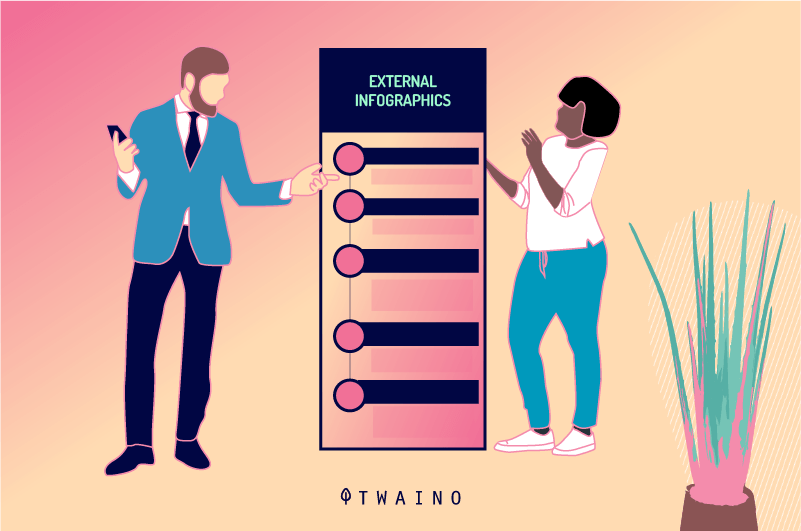 Also note that guestographies work because they generate much more engagement than many other types of content.
Chapter 2: How to improve SEO with guestography?
As we have just shown, the impact of guestography on sites is significant in terms of SEO. In this part we will discover how to implement it to take advantage of these many benefits.
2.1. Define the demographics of your target audience
Whether it's guest posting or a social media post, you should always think beforehand about the audience you're trying to target.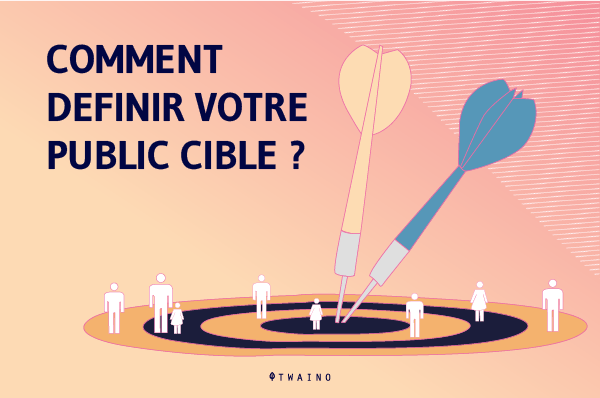 To improve your site's SEO using guestography, it's important to clearly define your intended target demographic
By adding significant value to your content for your chosen audience, you will increase your conversion rate tenfold. Depending on your industry, the definition of the target audience can be done according to the following attributes.
Age;
Gender; and
Location;
Education;
Occupation and income level;
Consumer Habits;
Preferred social media channel.
To properly define the target audience, you can create a target profile based on a set of characteristics of your ideal customers.
This will allow you to address the websites through which you will meet your target and which can provide the most value.
2.2. choose the right type of guestographic content
Not all different types of content make a good infographic. That's why finding the right type of content to convert into guestography is critical to your success.
To keep it simple, it is advisable to go for lists like "X reasons to do guestography".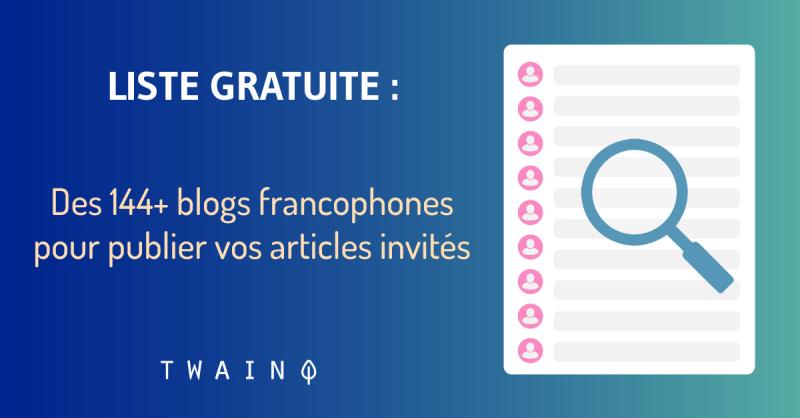 These types of content are successful and do not require laborious work. As far as topic selection is concerned, you should choose the fresh and relevant topics for your current market to get better results.
You can also take a look at publications that focus on your industry in order to find trending topics
SEO tools like SEMRush and Ahrefs can help you find the right topic for guest posting.
In addition, you can reuse existing content on your site, especially those that are most successful. In addition, you can offer your partner to take one of these contents in a visual format.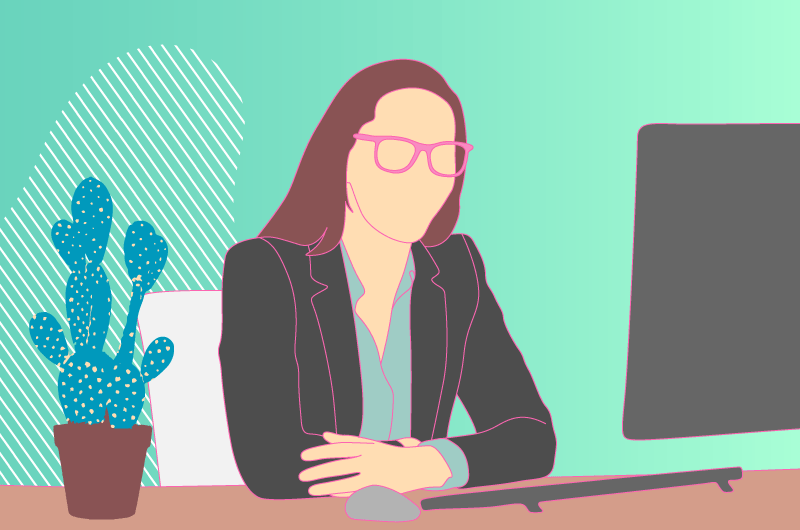 The advantage with these two methods is that you don't need to create content from scratch. Instead, you only need to adapt existing content to a new medium, which will make it easier to share with new audiences.
However, when using existing content, remember to follow your branding guidelines so that the infographic is immediately recognizable as yours
2.3. find and filter the best keywords for your guestography
Finding the right keywords for your content and filtering them to create relevant, results-driven options is essential to improving your SEO.
Indeed, keywords are involved at several levels in the guestography. For example, they will be included in the alt tag of your infographic when it is published, as this tag affects the SEO of sites.
They will also be used in the content in which the infographic will be published in order to get a ranking for the targeted terms.
Keywords can be used in the infographic itself, but also in a brief summary on your site and of course, in the title and meta description.
To find the right keywords, you can use SEO tools like Ahrefs or Semrush to find out what people are searching for and how competitive the keywords are.
2.4. Create the actual infographic
Most content creators are also proficient at creating infographics. But for those readers who are still struggling with creating infographics, we'll just give some tips on how to create good infographics.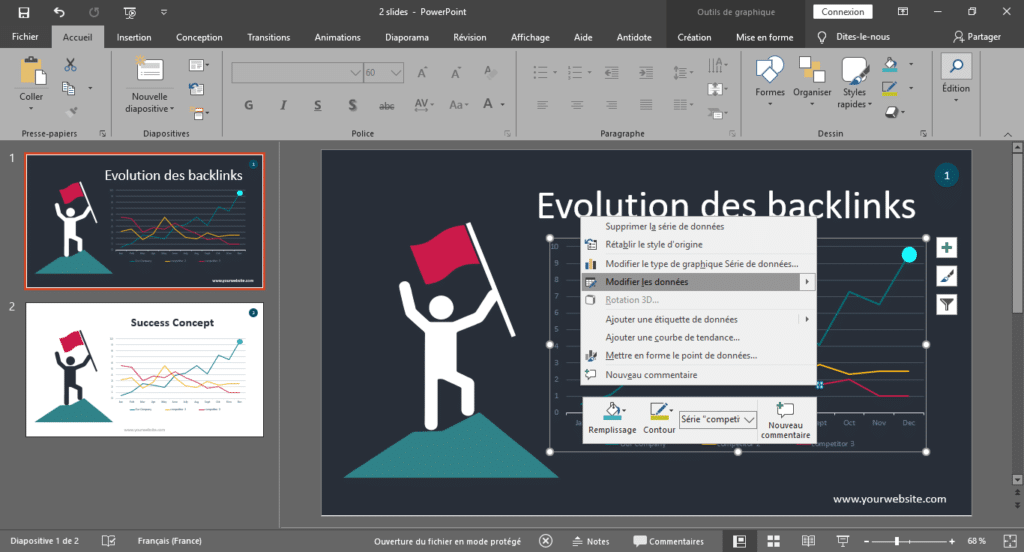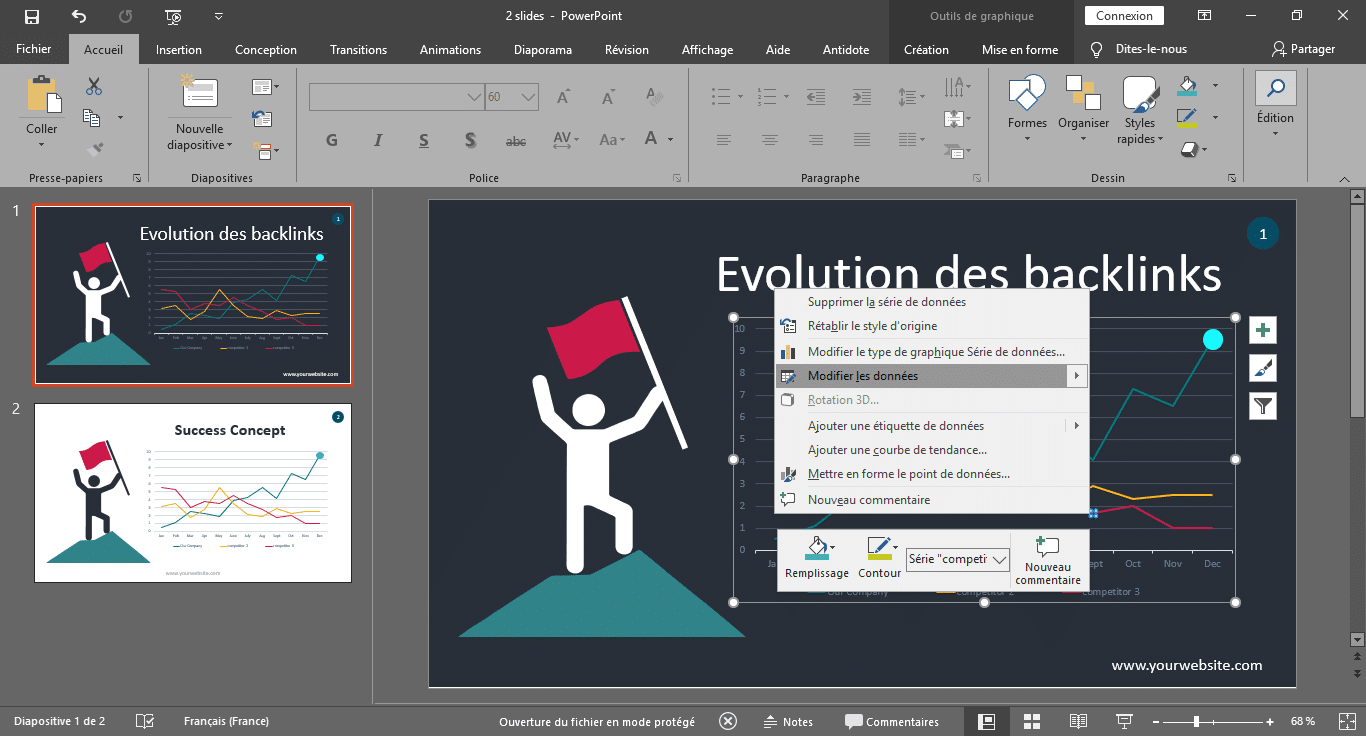 This is a very important starting point that cannot be neglected at the risk of ruining the whole process. When it comes to creating powerful infographics, a big part of the success factor is the information you choose to put in them.
It's true that it's important to make the infographic appealing, but when the information isn't relevant and well researched, no one will want to share it.
To do this, you need to make sure you have quality information that meets the following criteria:
2.4.1. Is the information currently relevant?
This means researching what is trending in your area of expertise and tailoring the infographic to what people are talking about.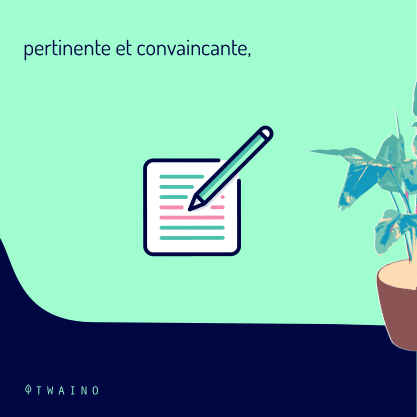 This is key to getting people's attention and promoting your guestography. The more people talk about it, the more likely they are to share it around.
2.4.2. Is the amount of information reasonable?
It is not necessary to cram an entire article into an infographic. To do this, think about what exactly you are going to include in your design.
As for the information you decide to add to your infographic, make sure it has a purpose and supports the actual topic of the infographic.
2.4.3. Can you do it professionally?
When creating the infographic, it's easiest to hire someone who knows their way around to get a professional and efficient rendering.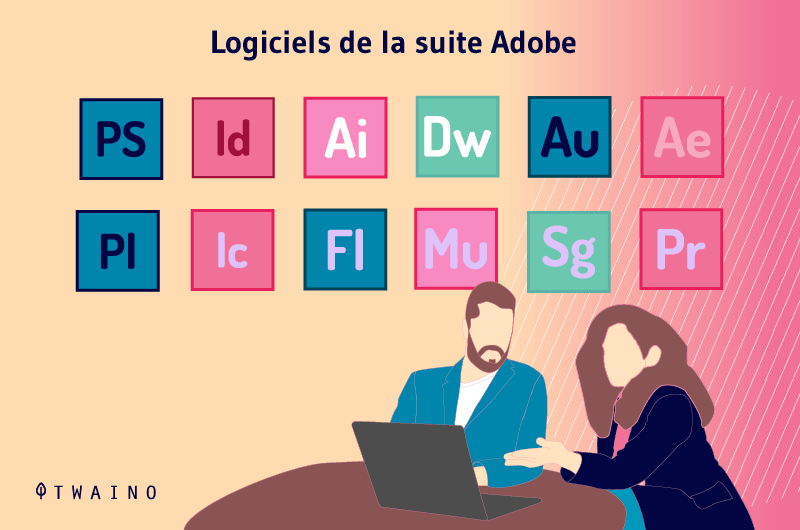 Sites like Fiver and Upwork are great sites to find freelancers who can create the graphic for you.
If you can't afford to pay a professional, you need to work on creating a compelling and attractive infographic. Infographics can be created using visual design software or online tools like Canva or Google Slide.
These different tools are easy to pick up, as there are tutorials on how to use them. While creating, remember to keep in mind things like your topic, your audience and your objective.
2.4.4. Is your brand and website included?
At the end of creating your infographic, be sure to include your company logo, website, or anything else that sets you apart.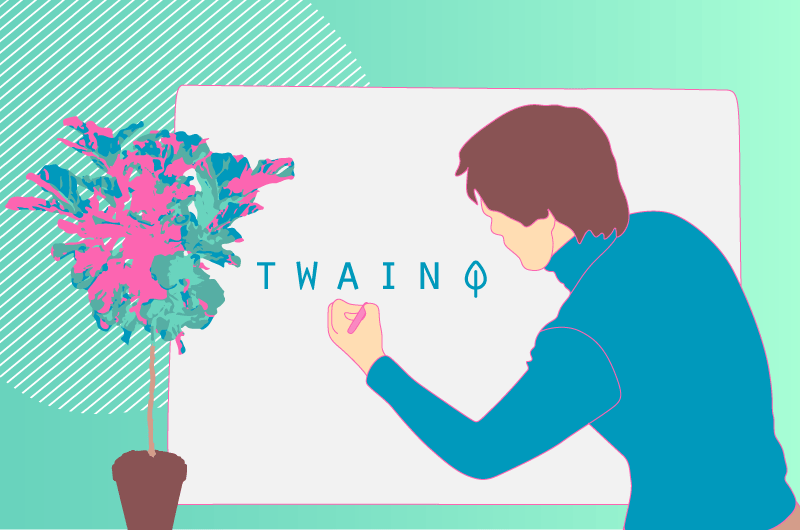 However, it doesn't have to dominate the image, just make sure it's placed somewhere. After all, you want people to share your infographic, it shouldn't look like a billboard for your business.
2.5. Discover sites that write about the topic of your infographic
Now that your infographic is ready to publish as a guest post, it's time to find sites that might be interested in it. This means finding sites that cover similar topics and have an active audience that can benefit from your infographic.
The easiest way to do this is to search Google for keywords related to your infographic. The search results will bring up sites that cover those topics and could benefit from an additional visual.
These search results provide you with a list of all the possible sites to which you can submit your guestography. It is advisable to narrow down the results according to the authority of the domain and your goals.
Alternatively, Ahrefs' content explorer tool can help you find the best performing pages on the topic you are interested in.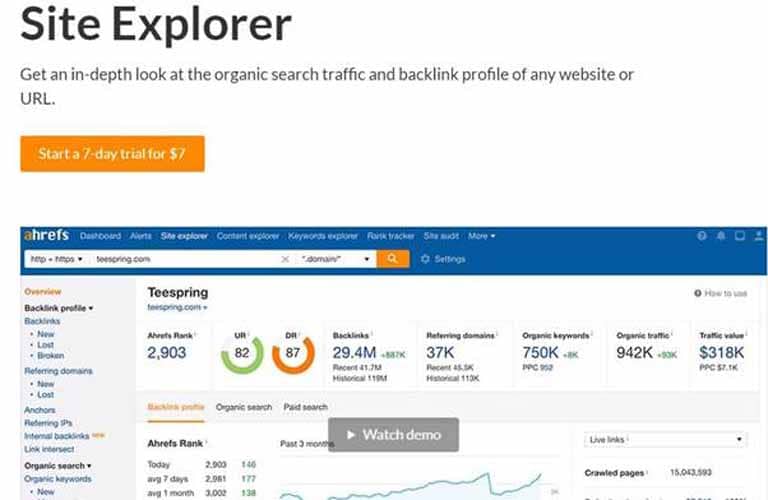 Once you have selected the relevant sites that are likely to publish your infographic, you will then figure out how to contact them. The most common way to get in touch with content creators is via email address
If you can't find a content creator's email on their site, you can dig up their email address for free from the Hunter.io tool. Just add the site's URL into the tool and it will generate the various emails associated with the site for you.
2.6. Create a winning pitch for your guestography
The success of your guestography depends on the sites that share it. And for that, it is essential to formulate a good pitch. It involves answering the questions:
Why should someone link to your content from their site?
What do they get out of this collaboration?
When presenting your infographic to your chosen sites, you need to be clear, concise and direct about how your content will add value.
Otherwise, other content creators won't be inclined to read large, vague messages.
Therefore, it is recommended to get straight to the point when presenting your guest infographic by talking about the value you add
To make the deal more interesting, you can bait them by offering a free article to accompany the infographic. This way, they get a good batch of content without having to put in their time.
According to Brian Dean, this bribe is part of Backlinko's guestographic method, which has seen its page's organic traffic increase by 175.59% in one month.
This is because when a site finds your proposal beneficial, they are much more likely to say yes.
2.7. Promote your guestography
Most websites often promote their content. The content you create for others will not have to be an exception and you should do the same.
It is true that the site you partnered with will promote your infographic. But you should not just leave the promotion of your infographic to your collaborator.
Promotion is a very crucial element that can attract thousands of people to your site, some of whom will become regular readers and prospects.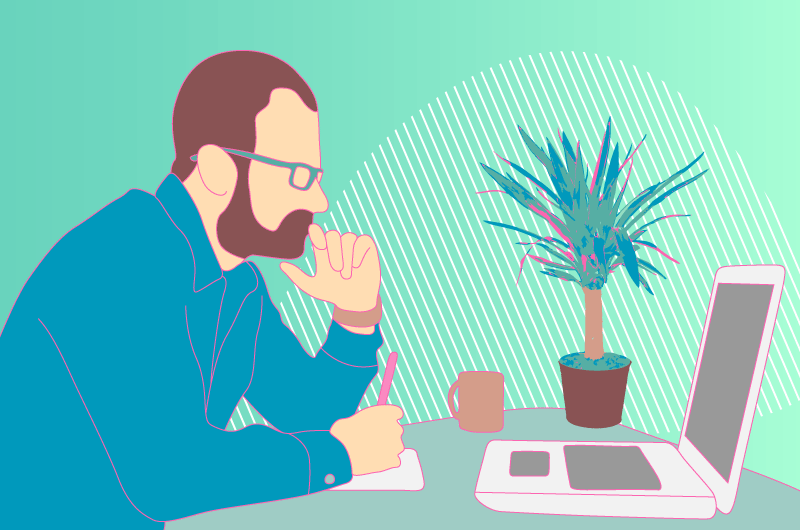 The step to take is to look for people interested in similar content, and ask them to share the graphic you created.
You can also offer them a bribe, including similar content. This will certainly increase both the chances that they will share, but also that they will ask you for something more like a collaboration.
To promote your guest infographic, you can write an article for your website, announcing the partnership. This involves commenting on the content of the guestography.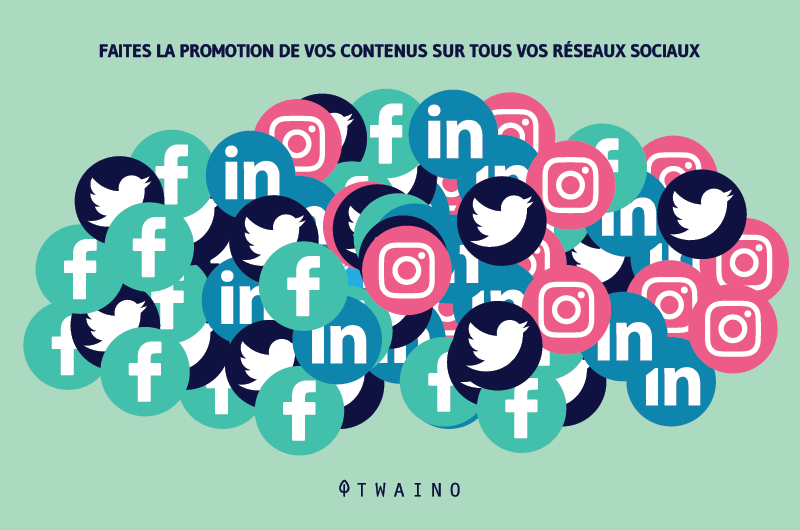 Then share this new article on social media, while talking about the collaboration. To engage your users, ask them to like your collaboration that led to the guest infographic.
Chapter 3: Some common questions about guestography
This chapter is dedicated to other questions related to guestography.
3.1) What are the main steps of guestography?
The creation and publication of a guestography is carried out in 03 main steps namely:
3.1.1. Create an infographic that stands out
This step ensures in part the success of the guestography. It consists of creating an original infographic focused on content and useful information must be balanced in a complete and attractive layout.
When you don't have the technical prowess to produce a quality design, you can outsource this step with a small budget.
3.1.2. Distribution and publication of the infographic
This step begins with determining which sites are likely to accept the publication of your infographic.
Once you have established a list of sites, you will then contact them to propose your infographic as a guest article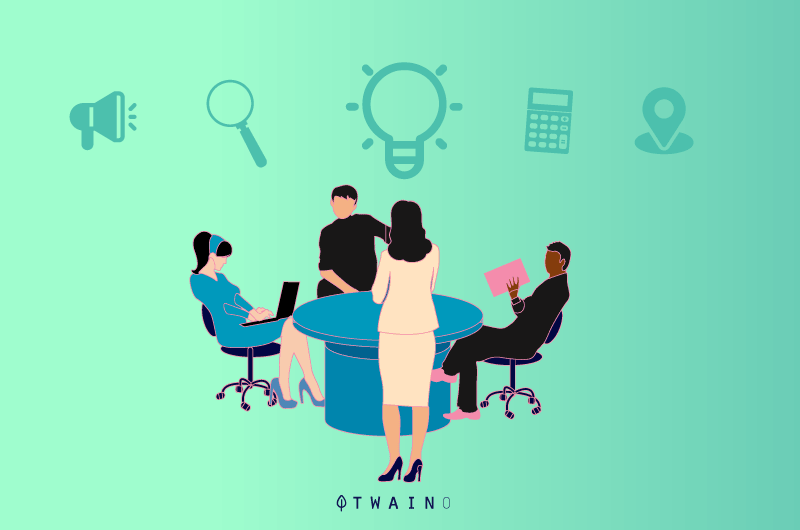 The idea is to present your infographic to content creators who have sites that could give you a quality backlink.
3.1.3. Promote your infographic effectively
This step consists in maximizing the result of the guestography through communication actions.
The first step is to create a social media release that gets your target audience intrigued and excited about your content. Create a sharing plan on social media and other sites to help the guestography go viral.
3.2. how to get backlinks with guestography?
Once your infographic is published on another domain, you can naturally get an inbound link from that site.
The most interesting aspect of the guest infographic is that you get backlinks from authority sites that you have chosen yourself, which is a huge potential for SEO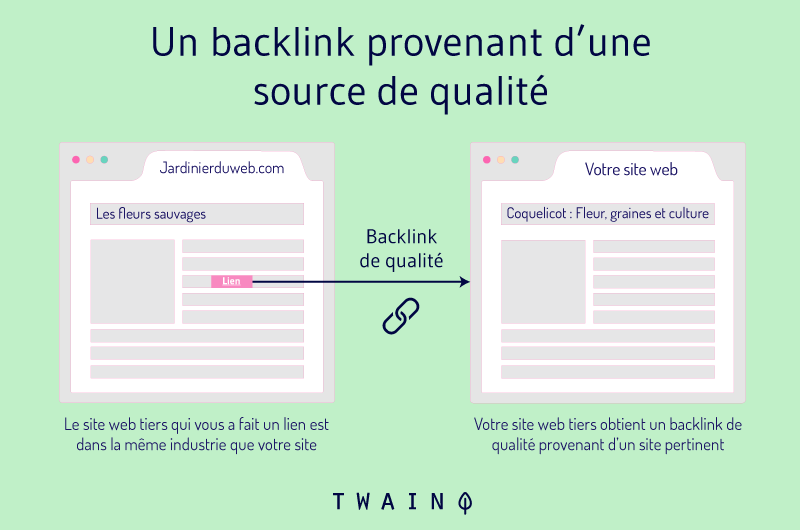 In addition, you can also get links when promoting your guestography. This can also lead to other collaborations, and thus link building opportunities.
3.3. Why should you integrate guestography into your online marketing strategy?
In addition to link building, guestographs are useful for websites for several reasons. These include:
3.3.1. Guestography helps create a brand image
Infographics are the messenger of your brand, because they are created in accordance with the visual identity of your company. That is to say that they are created with colors, typography and a tone adapted to your brand.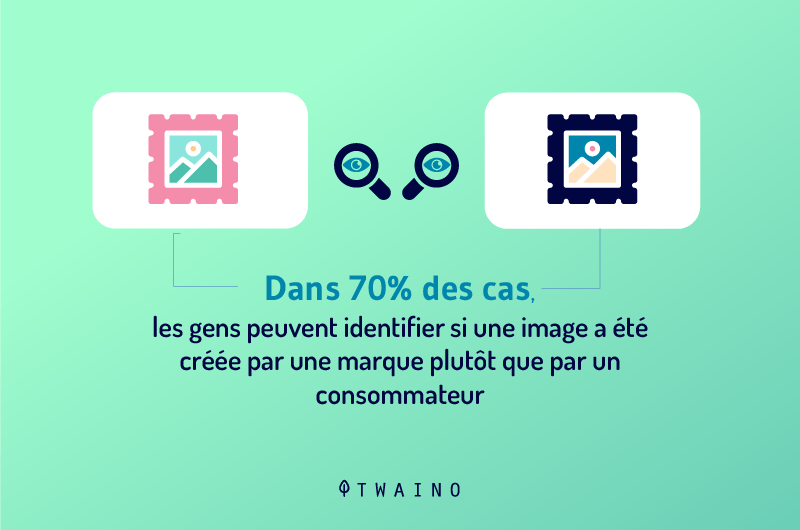 Infographics are visual media and therefore tend to have a lasting effect on the minds of viewers.
When you create an infographic and post it on other sites, it is obvious that the audience of those sites is interested in your brand and therefore in your products or services.
3.3.2. Guest posts can lead to a content marketing plan
Since guest posting is a process of publishing articles, when a top-tier site accepts and publishes your content, it means your content marketing efforts are paying off.
Getting backlinks through guestography is a proven way to get the attention of a growing number of visitors. You can then develop a solid content marketing plan and measure success.
3.3.3. The guest infographic is a viral marketing tactic
Infographics make it easier to grab the attention of visitors due to the colorful display, design elements and attractive layout allow.
Infographics have a huge sharing potential. Therefore, guestography is a viral marketing technique because it can be shared on sites, blogs as well as social platforms.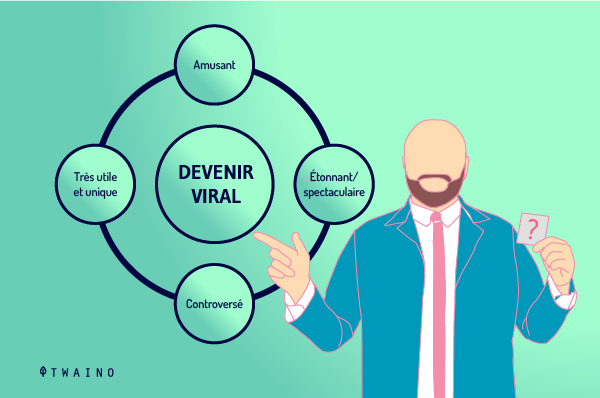 And the more viral the visual becomes, the higher the conversion rate will be. However, an infographic created for guest articles must be of high quality. Only then will it look interesting and encourage other users to share it.
3.3.4 Guestography – A great tool for SEOs
SEOs love guestographs for on-page SEO, as it is the best method to get legitimate inbound links.
The links you receive qualify for Google's ranking factor because they occur naturally and generate a lot of interest. Guestographies are also white hat link building methods.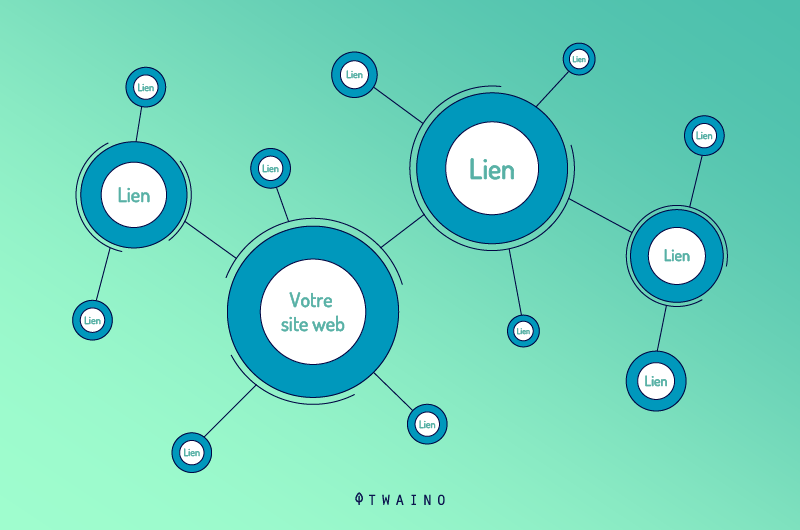 With excellent guestography, webmasters can solve the current problem of traffic generation and backlinks. And by getting white hat links, the better your position improves in SERPs.
Conclusion
All in all, guest posting is a great way to achieve SEO goals faster whether it is to gain more backlinks, more traffic or more conversions.
This technique consists in exploiting the potential of both visual content and a guest article to generate legitimate links and improve your backlink profile.
Guestography is meticulously implemented and involves creating an attractive, well-researched and well-designed infographic.
The advantage of this method is that it not only benefits your site, but also brings great value to other sites. This way, guestography helps create lasting relationships for your business.
Given these benefits, websites can incorporate guestography into their SEO strategy
The different tactics discussed in this article will help you implement the guestography approach to stand out and get quality inbound links.
Now, tell us what you want to use guestography for?