A Google penalty is a sanction imposed on a website when it is suspected of adopting bad SEO practices. The penalty can come from an algorithm or from a human Google employee.
In the constant quest for a great user experience, Google is constantly updating its algorithm and manually analyzing online sites
Most of these updates pose threats to websites, as it can involve:
A drastic drop in ranking, and consequently, a drop in traffic;
A removal of pages from the indexing directory of search engines;
Or in the worst case, a complete deletion of the site concerned.
Intentionally or not, your website may be complicit in some unlawful practices that can lead to these penalties, either by Google's algorithm or by a human employee.
So, to avoid this, you need to know:
What a Google penalty is;
The tools that allow you to detect it;
How to avoid a Google penalty;
And how to recover if you are affected.
So many points to address in this article. Let's follow together!
Chapter 1: What does a Google penalty mean?
Let's discover in this chapter what is meant by a Google penalty and its consequences.
1.1) What is a Google penalty?
If we have to stop at the definition proposed by HubSpot, we will simply say that :
"A Google penalty is a sanction against a website whose content is in conflict with the marketing practices applied by Google. This penalty can result from an update to Google's ranking algorithm or from a manual review suggesting that a web page has used "black hat" SEO tactics."
In other words, a Google penalty means that your website's ranking for certain keywords can drop significantly.
In the worst case scenario, a Google penalty can result in your site being removed from Google's index entirely.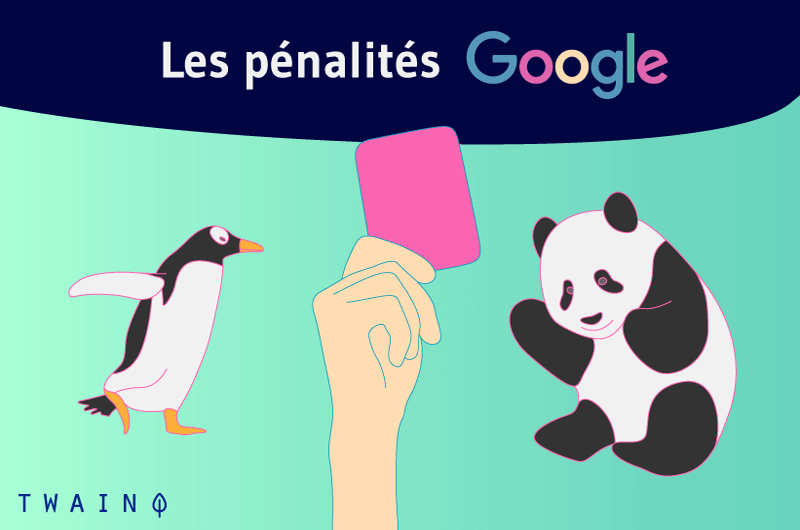 No matter what form the penalty takes on your site, it prevents your site from being displayed to your target audience
This results in lost traffic and huge expenses for businesses with online visibility.
A Google penalty can be inflicted on several levels of your site:
A few pages of the site;
A sub-domain of the site;
Or the domain as a whole.
The severity of the infraction with Google determines whether the penalty will cover the entire domain or a portion of the site.
1.2. The two ways of Google penalty
Google can penalize your website via an algorithm or it can be done by an agent who works for the company.
1.2.1. The manual action of Google
A manual action by Google is a penalty imposed on a page or an entire website because of a violation of Google's rules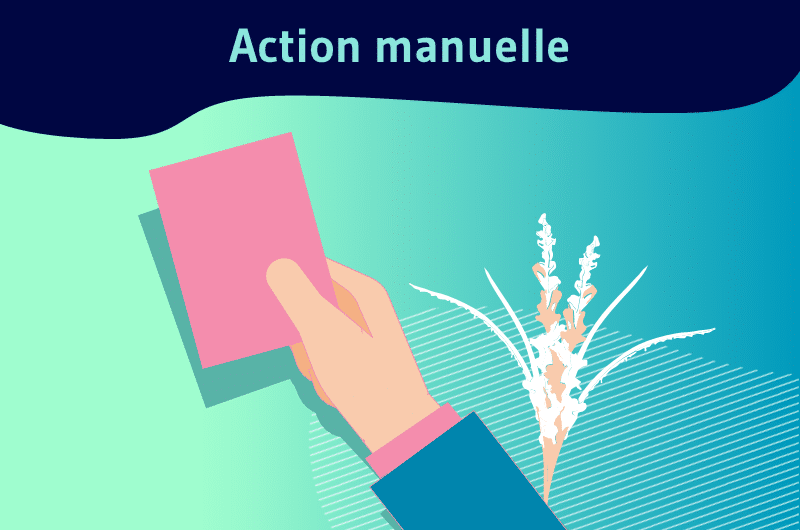 In other words, Google employs teams to manually review websites for compliance with webmaster guidelines
If they find irregularities on a website, they can charge it a penalty that suits the violation.
These types of penalties are in addition to Google's algorithmic penalties, which are applied automatically
The application of a manual penalty is usually accompanied by a drop in the ranking in the SERPs or a complete disappearance.
Generally, Google's manual actions are often a bit more complex to resolve than algorithmic actions, as they require more work to bring the website back into compliance with Google's policies and guidelines
1.2.2. Algorithmic penalty
An algorithmic penalty is when Google can automatically impose a penalty on a website through one of its algorithms.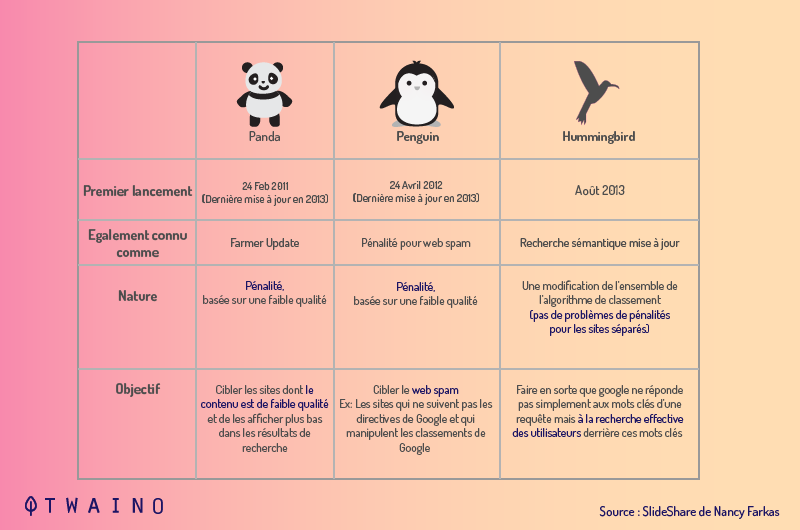 Generally, algorithmic penalties result in a change in the way the algorithms evaluate websites.
When the principles of website evaluation are changed, it applies to all websites that exist.
These changes negatively impact sites suspected of unlawful practices by Google
A notable consequence of an algorithmic penalty is a tragic drop in ranking and a consequent loss of traffic.
1.3 What are the indicators of a Google penalty?
Sometimes, you will not get any notification that your website is penalized due to certain errors.
In this case, these few signs will give you reason to believe that your site is under a Google penalty:
1.3.1. Significant reduction in traffic
As we have already mentioned above, the decrease in traffic is one of the consequences of a Google penalty due to the decrease in ranking.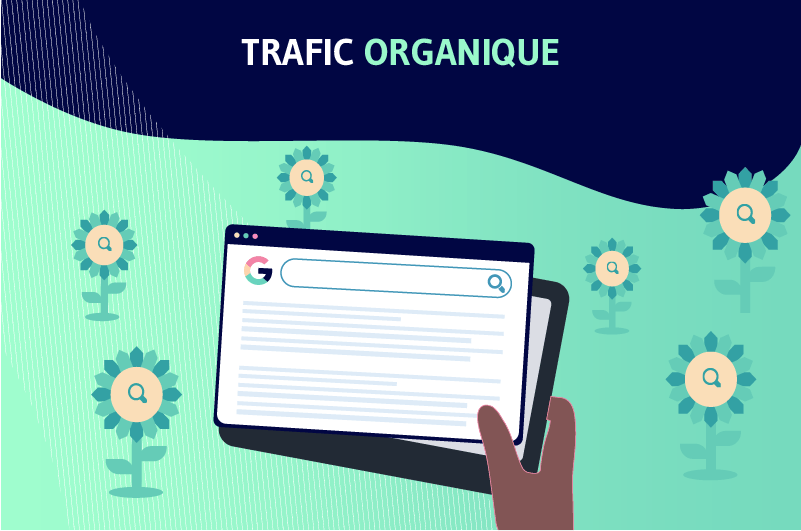 When you notice a significant decrease in the conversion rate on your website, you should quickly check your Search Console for confirmation.
Traffic decline is the most common form of penalty inflicted on websites
It can even be said that it is also a less severe penalty, because your site can recover very quickly if you manage to correct the irregularities.
1.3.2. Page deletion from the indexing
Page removal from Google's indexing directory is a slightly more severe penalty that can be imposed on your website.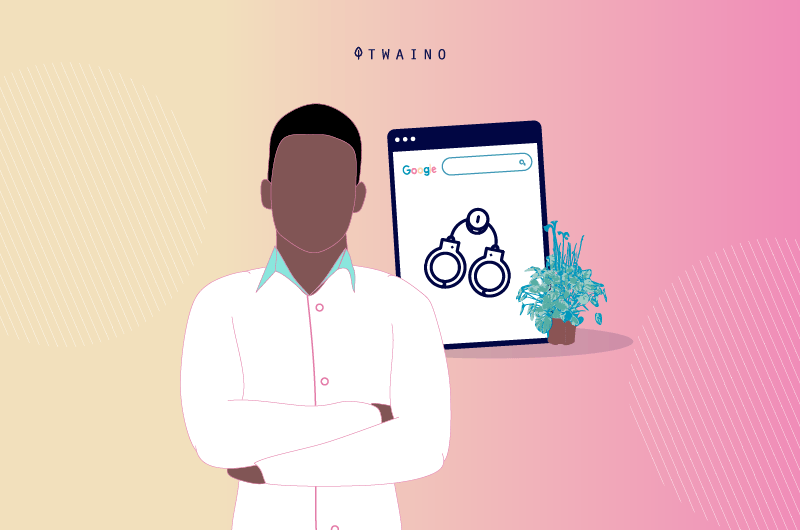 It is severe in the sense that Google's spiders will no longer present your pages to users.
Once the search engine spiders can't crawl your content, you can't rank for a keyword or phrase, which means your website is no longer of great interest to your business
Fortunately, you can initiate due process to lift the penalty, but it will take time.
Chapter 2: What are the causes and solutions of a Google penalty and how to avoid them?
In this chapter, we will discuss the main causes of a Google penalty and how you can avoid them.
2.1. Thin content and satellite pages
For many web marketers, more content means more traffic, which leads them to focus on the quantity rather than the quality of the content.
Others go further by using content generation tools to publish abbreviated content without consumable information.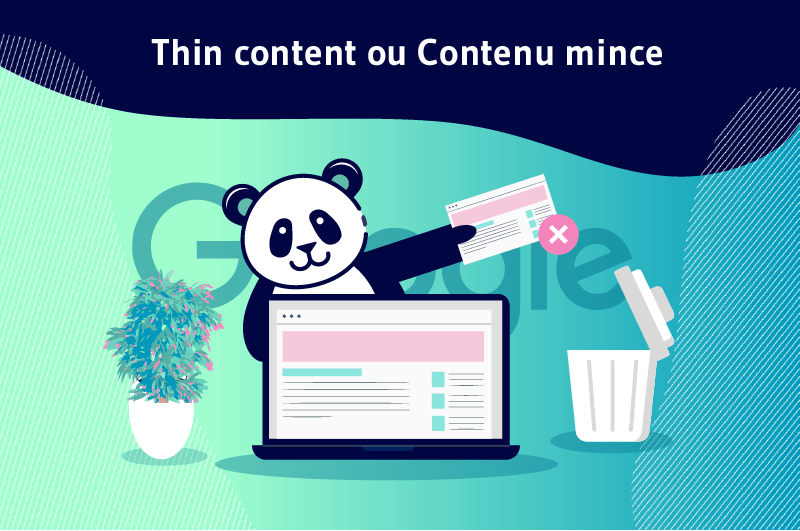 Not only can Google detect these poor SEO practices, but poor quality content also reflects poorly on your business.
Publishing thin and duplicate content was the main reason Google Panda was initiated. Its goal was to reduce the visibility of poor quality content and satellite pages in search results.
The concept of Panda is quite simple, if you want to rank higher in the SERPs, you need to provide quality content. The more value you provide to your readers, the more quality backlinks you will get.
Panda can affect your website if you have too many pages with poor quality content.
Even reputable sites that were not in good standing were penalized by this update. This is the case of eBay which lost 80% of its organic rankings.
So to avoid Google Panda penalties, you must :
Avoid duplication: The Panga algorithm has been specially designed to detect duplicate content in the SERPs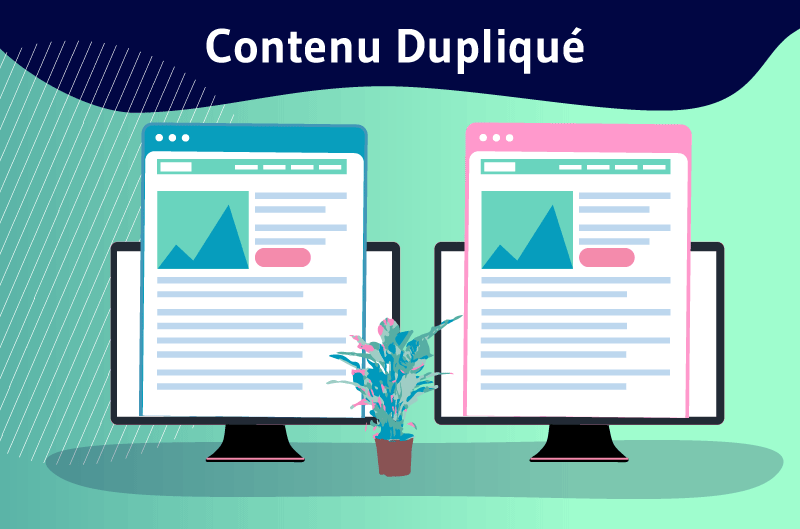 This means that if you copy content from another site, you compromise your ranking in the search results. Instead, you can use other website's content as inspiration to produce an original copy;
Produce long-form content: Google loves long-form content, and readers are more engaged if your content is more detailed and actionable.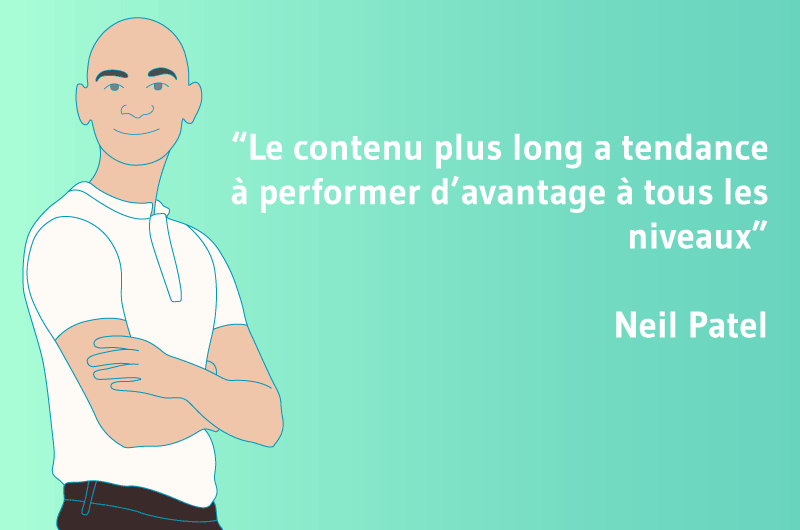 Shorter blog posts don't always guarantee quality and practical advice. A well-researched and well-written article is so much better than publishing short, meaningless articles every day;
Focus on quality: It is essential to understand what your audience wants. There is no point in publishing low quality content that your readers will certainly not like. The best thing is to provide as much value as possible to keep their attention;
Avoid keyword abuse: Google bots have evolved enough to still be fooled by keyword abuse practices
It would be better to adopt a good practice by including your main keyword in the title of your article, somewhere in the first two paragraphs, and only when necessary throughout the content
Read your content out loud and make sure it doesn't sound spammy or that you're not abusing keywords on an unnatural level.
2.2. Unnatural links to your site
Backlinks are one of the most common factors Google uses to decide if your website is an authoritative source of information.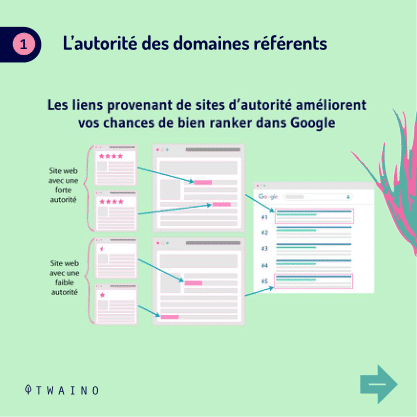 However, many web marketers have abused this for the sole purpose of getting more link juice to their site. This has led to site spam and spammy links pointing to a site to abnormally raise its domain authority
Fortunately, a number of Google's algorithmic penalties have been designed to reduce the ranking of these websites over time
However, while domain authority has a strong correlation to high quality links than a large quantity of links, some site owners continue to buy and sell links to increase organic search traffic
This is a direct violation of Google's webmaster guidelines and will result in manual action on your website.
To avoid these penalties, download your site's link report from Google Search Console and search through these links for the most questionable or low-quality links that may violate Google's guidelines.
Once you have a list of links together, contact these website owners to remove the links completely or add a rel = "nofollow" attribute to the links that cannot be removed
If this doesn't work, you will need to create a list of backlinks to disavow and upload the list directly to Google Search Console.
2.3. Toxic links from your site
If you have possibly sold links from your site to present a guest post with backlinks or participated in a swap, you may manually be penalized by Google.
This penalty can result in a partial match that affects the affected pages of the pages or, in very severe cases, an overall match that affects the ranking of your entire website.
Fortunately, you have more control over unnatural links from your website than unnatural links to your website
First of all, just look at Google's long list to see what the search engine giant defines as non-compliant links
Remove as many of these links as possible from your website or add the rel = "nofollow" attribute. Once these links are removed, submit a reconsideration request to Google via your Search Console.
2.4. User-generated spam
This questionable SEO technique can be found everywhere from blogs to website forums and user profiles.
These are comments that call on your readers to click on a link or take an action.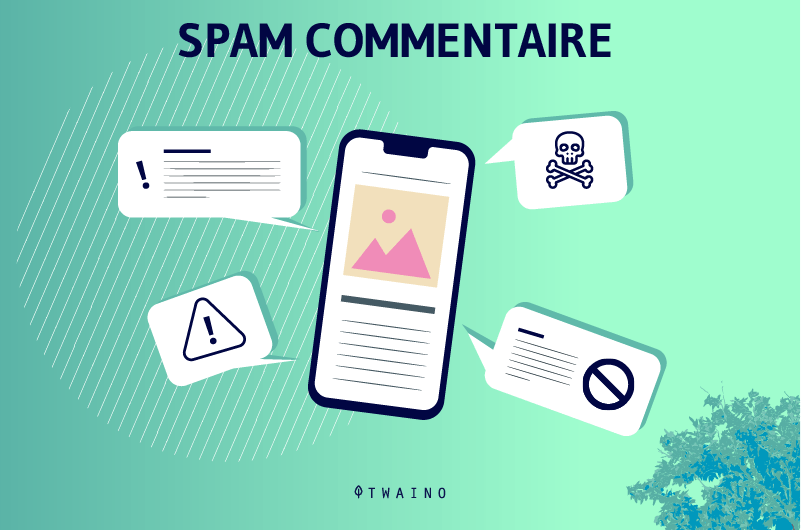 While you may not be the one actively posting the spam, Google still considers it a violation of its guidelines and penalizes your site for allowing spam.
To avoid this, it's a good idea to go around the pages where people can leave comments to spot unwanted comments.
These can be:
Ads that pretend to be comments
Comments with questionable usernames
Comments that have nothing to do with your business or content;
Or comments that include links to another website
What you need to do is remove them and then request your reconsideration request via Google Search Console.
In addition to removing poor quality comments, you can also protect your site from a similar Google penalty in the future by enabling moderation for all your comments
This will give you more control over the type of content that appears on your site and prevent any unwanted bots from clogging up your comments section.
2.5. Slow loading websites
Humans have no more patience with slow loading websites. Google also ranks slow loading websites lower than fast websites.
Moreover, with the 2021 Core Web Vitals update, your site's performance and page experience has become even more important.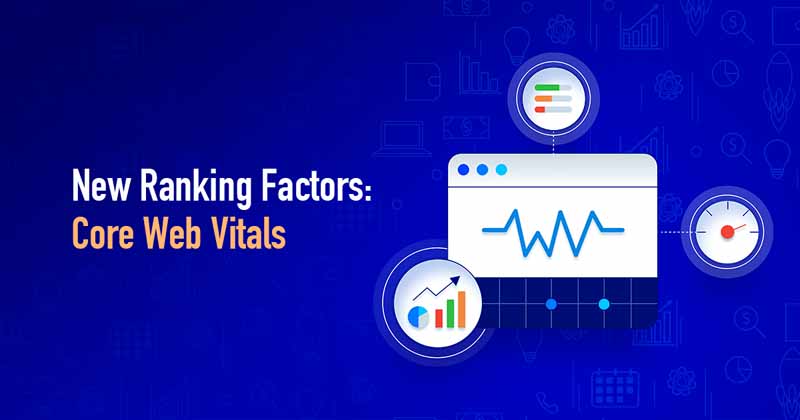 Even if you're not directly penalized, your ranking may drop in favor of pages that load faster and offer a better UX.
You can check the Core Web Vitals report in the search console to identify if there are any issues and address them in a timely manner.
To diagnose your website if you are experiencing speed issues, you can use PageSpeed Insights from Google.
The tool will inform you of any issues that are slowing down the loading of your website and what you can do to improve your website speed immediately.
If you're using WordPress, you can dramatically increase your site's speed and avoid penalties by using a robust caching plugin or a content delivery network (CDN), among other things.
2.6. Non-usability of websites
Google has now officially switched to mobile-first indexing for most of the web
This means that it prioritizes mobile versions of sites and only displays content in the SERPs that is available there.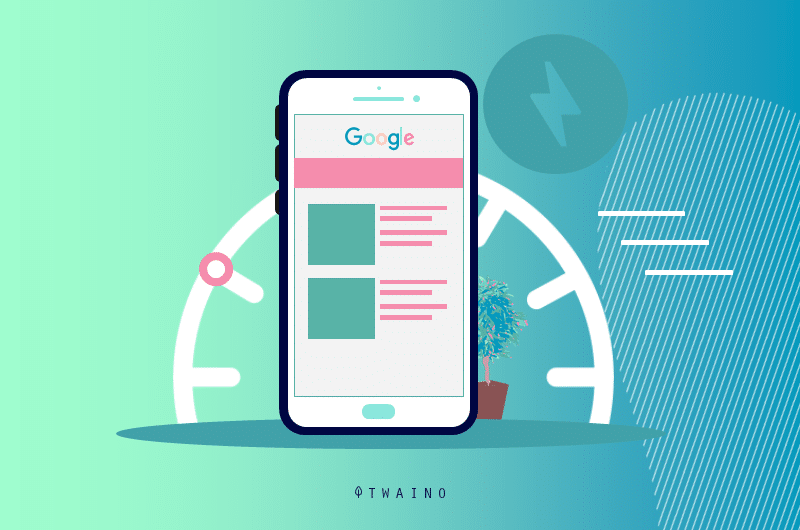 The reason for this is that over the past few years, mobile searches have consistently outpaced desktop searches.
In fact, Google began rewarding mobile-friendly sites, and many of those that didn't adopt the design were punished with reduced traffic
Google dropped the ranking of these pages in the SERPs, and as a result, they lost a significant number of clicks and visits.
Having a mobile-friendly website means that your site:
Does not use software that is not common on smartphones (Flash Player);
Uses text that can be read without zooming;
Contains elements and content that are automatically adjusted for different screen sizes;
Contains links and buttons that are separated by an appropriate distance so that they are easier to click on.
You can use Google's Mobile Friendly text tool to see if your site can display on any type of device.
2.7. Sites vulnerable to hacking
If hackers gain access to your website, not only can they compromise privacy, but they can also inject malicious code, add irrelevant content or redirect your site to harmful or spam pages.
Your site will experience very severe ranking drops on all search queries, and Google may remove your entire site from search results for this penalty
There are several ways to strengthen your website's security:
Keep your content management system up to date;
Use strong passwords and change them regularly ;
Implement the SSL certificate
Invest in quality hosting;
Use a malware detection tool to detect hacks;
Back up your website regularly
Hide the login URL and limit login attempts to stop brute force attack.
Chapter 3: What are the best tools to detect a Google penalty?
In this chapter, let's discover the tools that can help you know if your site is really suffering from a Google penalty.
Google Search Console is essentially the basic tool that you should use as a business owner with an online presence.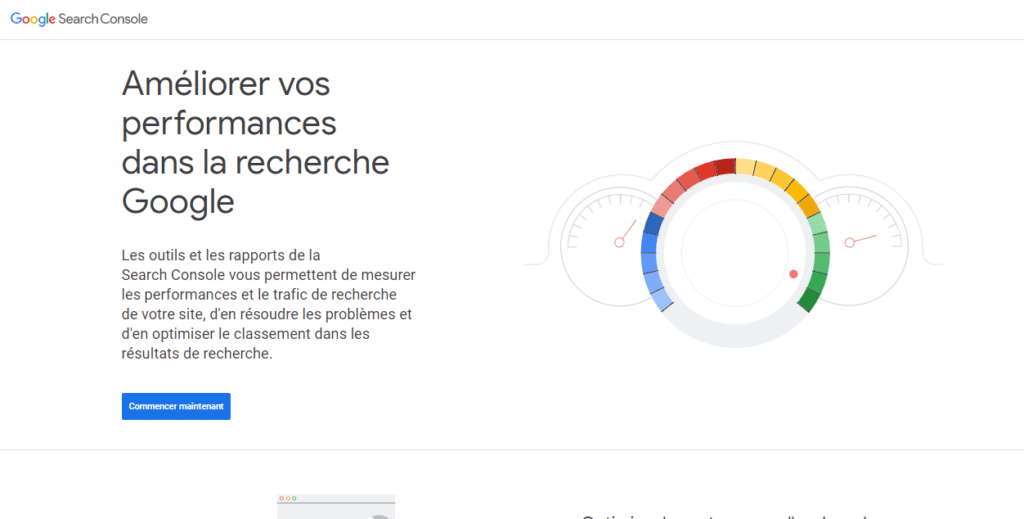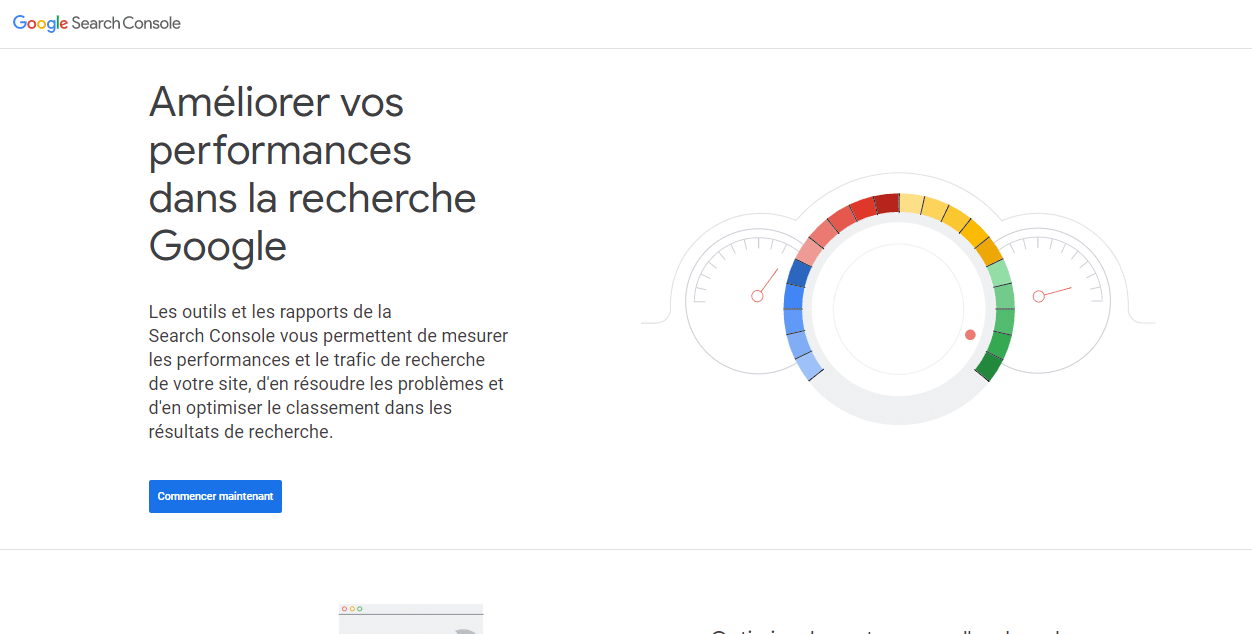 It's a tool that tells you about the overall functioning of your website, specifically about:
The number of visitors by frequency;
Trends;
Or problems and how to fix them
As far as Google penalties are concerned, Search Console will display any manual penalties your site has suffered, by displaying a notification. Unfortunately, you will not see any penalties resulting from algorithm changes.
However, since Google Search Console offers many useful features and is completely free, it is worth using.
MOZ is one of the most famous sites that offers a variety of tools to enable web marketers to better rank their websites.
On the issue of Google penalties, Moz also offers a feature that allows you to see if you have been penalized.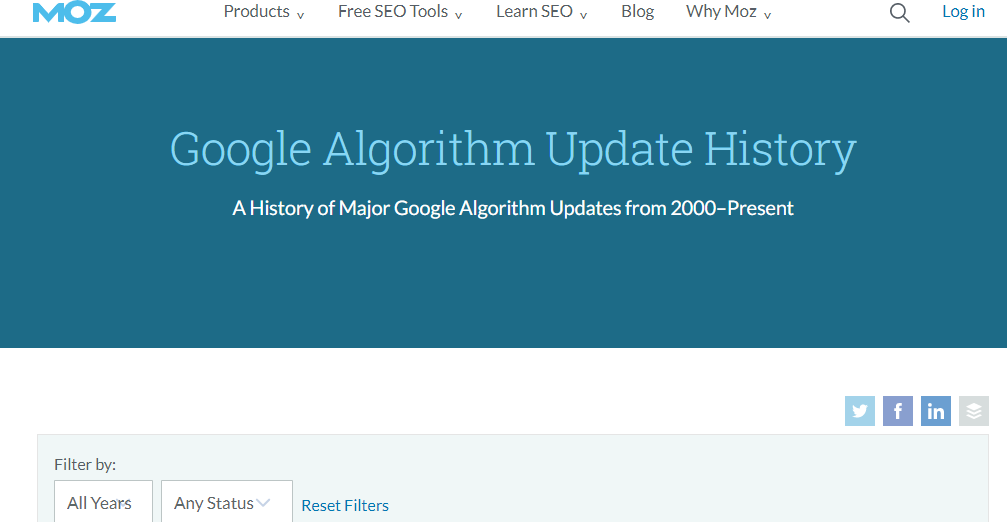 This tool lists all Google updates, confirmed and unconfirmed, along with dates and detailed information
The idea is to be able to access the history of algorithm changes to get the necessary information.If the date of an update coincides with a malfunction on your website, then you need to read the information about the update.
The tool gives you valuable information about the algorithms in a fun and easy-to-understand way as well as the necessary steps to repair the damage
It shows how Google's algorithms have changed in the last 24 hours and displays information like a weather forecast…
This tool offering both free and paid services provides you with broken down traffic information and allows you to decipher whether traffic drops are caused by Google penalties.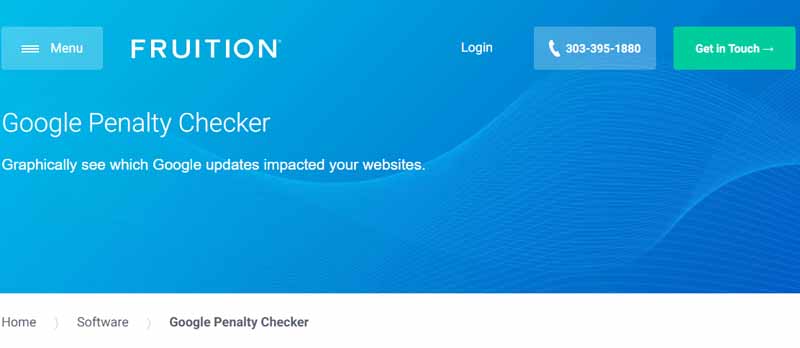 The tool displays useful graphs, which will show you how different updates have affected your site's traffic over the past three months.
However, the tool is intended for already established websites, as it needs at least six months of Google Analytics data and more than 5,000 monthly visits to work
You can connect up to two domains, but you can always unlock additional features by deciding to go premium, which is necessary for large companies.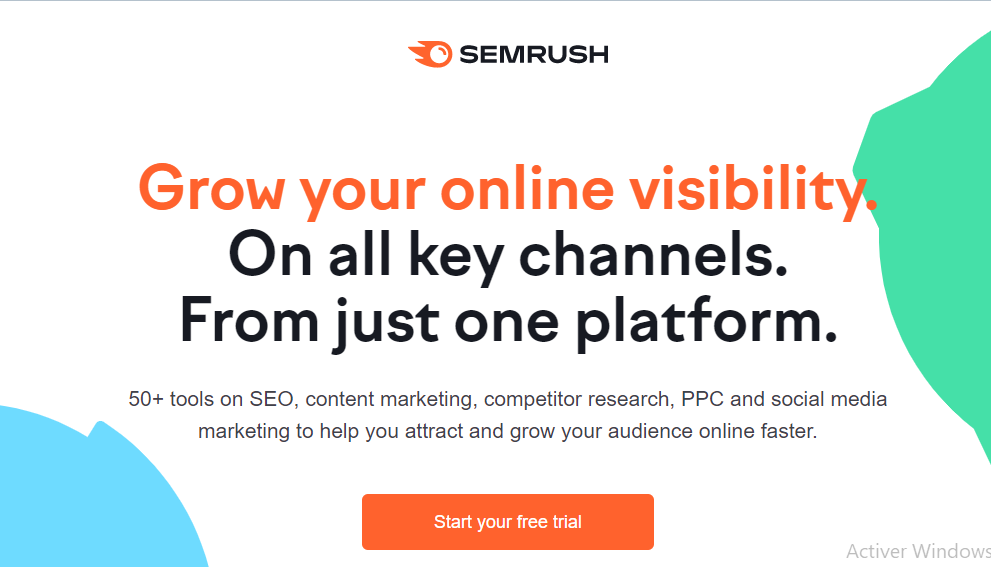 SEMRush is one of the most advanced SEO tools currently available and is a must-have for any SEO agency that takes its work seriously
Although quite expensive, the wealth of information provided by this software is well worth it.
SEMRush also has a lot to tell you about Google penalties, thanks to its free tool called Sensor
You'll find a lot of useful information about algorithm updates, but also websites in different categories.
Sensor will tell you if a particular niche was hit hard by the latest update, but will also show you the volatility of the SERP over the past month.
You can also browse the winners and losers tab, which will give you insight into what you can improve on your own site.
SEMRush Sensor provides a lot of useful information in one place, your job is only to understand how to put it to use.
Most of the top lists of Google penalty detectors track Panguin tool in the top ranks.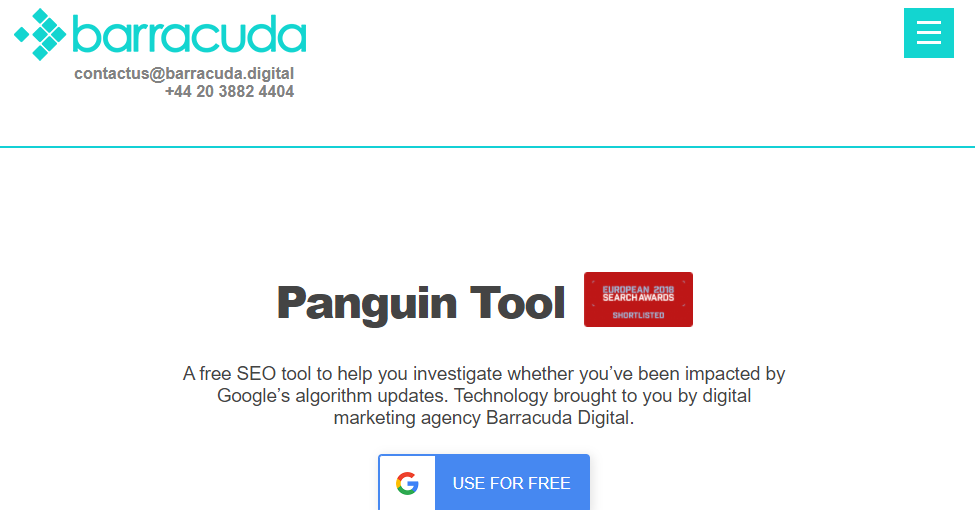 This is another tool that connects to Google Analytics. All you have to do is log in with your Analytics ID to access a data table providing detailed information about your site's traffic.
Specifically, you will see your traffic as it responds to algorithm changes. With each Google update, you can see if your site is impacted.
For new users, the graphs can be a bit confusing. There is a lot of information to break down and digest.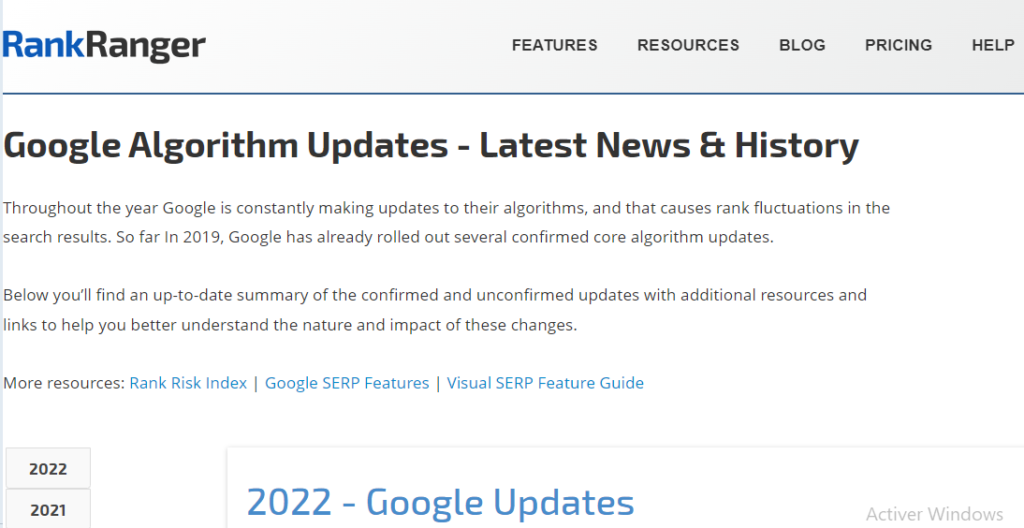 One of the trickiest things about Google is that they don't always announce updates.
However, some updates happen without any prior announcement and affect sites unexpectedly.
Rank Ranger helps you with this by providing all the information about both public and discrete updates.
This tool allows you to read data through colors:
Blue indicates that you have nothing to worry about;
Green indicates that you are safe but not perfect;
Red means your site is at risk of being penalized.
The necessity of the Rank Ranger tool for your business lies in its ability to provide information about unannounced updates.
The last penalty checker tool on our list is CognitiveSEO. It offers optional Google algorithm changes and signals and is a very useful tool to check if anything is changing in the industry.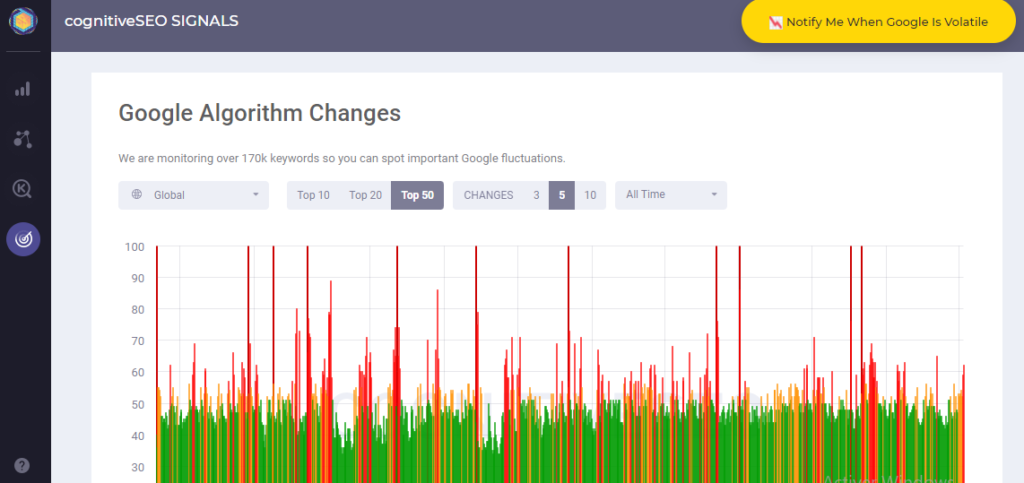 CognitiveSEO monitors over 100,000 keywords for mobile, desktop and local rankings
Another advantage of this tool is that you can check Google's algorithm changes by location.
Chapter 4: 4 steps to recover from a Google penalty
In case your website is already under a penalty, you would need to initiate a special step depending on the penalty.
But in the general case, here is what you can do:
4.step 1: Know how to interpret the data
It is very important to know how to interpret the data on your site to know what exactly happened before acting
As we just saw above, you need to determine if the drop in traffic is caused by a penalty or an algorithm update and the type of penalty that is being inflicted on your website
To do this, it is not enough to use the Google Webmaster Tool, but you also need to know how to use the information.
For example, a sudden decrease in the number of links may mean that your link profile has undergone a change.
Also, if your rankings have dropped a few points, you have not been hit by a penalty, but when you see an actual drop on multiple pages, you need to dig deeper
4.step 2: Find out why your site is being penalized
The reasons for your website being penalized will not be hard to guess when you consciously engage in black hat SEO practices.
But when you are unaware of these bad practices, you may be confused about the penalties.
In this case, you need to hire an SEO expert to diagnose the problems your website is experiencing.
Eventually, if you have some knowledge in the field, you can use the tools listed above to detect the problems yourself.
However, it's best to leave this to an SEO expert, as you may end up making mistakes and wasting money on fixing other things that aren't wrong with the site anyway. Twaino can be a better option in this case
4.3. Step 3: Solve the detected problems
The process as well as the time to resolve the problems can be quite long or very short depending on the penalty incurred.
In any case, the penalty may be related to one of the causes we have listed above. It may therefore be appropriate for you to take the following actions:
When it is a problem of duplicate content, you can either rewrite the content by adding other resources to make it richer or you can delete it altogether;
When the problem is related to links, you must therefore remove the broken links, request the removal of poor quality links that lead to you;
This may be the case of reviewing the way you use keywords in your content;
When it is a hidden content, you simply have to remove it from your site;
It can be the case of reducing heavy ads above the waterline;
Etc.
4.4. Step 4: Send a request to Google
In this step, you are asked to send a reconsideration request to Google providing evidence of the actions taken on your site.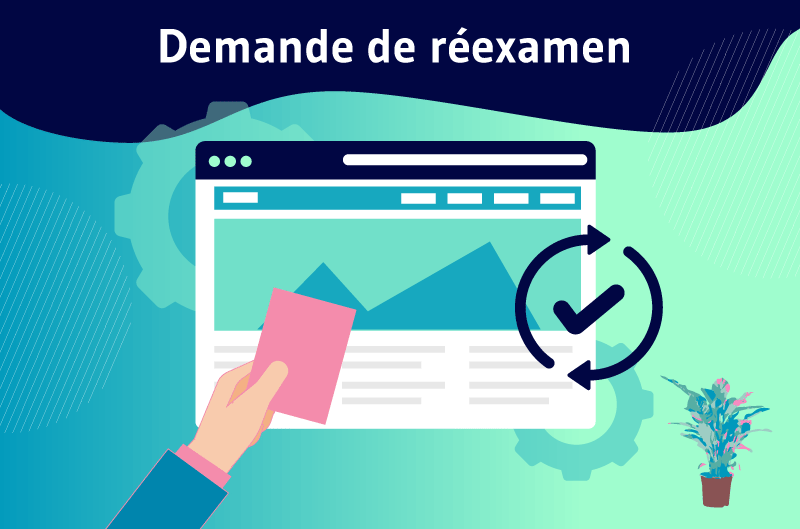 It is not a requirement to provide the evidence but it can advance your recovery.
But before you get to that point, you need to be really sure that there aren't things left to review on your site that could lead to further penalties.
If you don't want to go to Google, you can fix the problems and wait for Google itself to start indexing your website again.
This approach is a bit more risky, as you don't know if the penalty will be lifted as a result of your actions, but when you contact Google, they will tell you if your website is now eligible to be indexed.
Conclusion
Whether you are intentionally or unintentionally involved in bad SEO practices, you could be penalized by Google.
This can result in several lost opportunities and time to your online business.
To avoid this damage, you should follow Google's rules by essentially providing excellent content and a better user experience.
But in case you are already under the penalty, in this article we have listed some steps to recover.
I hope this content was helpful to you, if you have any questions or opinions, feel free to mention them in comments