Google news, also called Google news, is an information platform offered by the web giant to allow individuals to benefit from verified information in real time and publishers to serve good information to the whole world.
Google combines more than 200 factors to display search results and regularly adjusts its system to make search more intuitive.
In the past, the updates caused a lot of commotion in the SERPs each time, to the point where they were called Google Dance.
Even if today this phenomenon is no longer relevant, the volatility in the SERPs continues every time the American firm makes an update.
To understand these volatilities and protect your site from the consequences, it is important to look at the time of Google Dance and the factors that influence the ranking of a site.
Through this article, we will see what the phenomenon of Google Dance was and its usefulness in SEO.
We will then explore the algorithm updates that caused a stir in the SERPs outside the Google Dance period.
Finally, we'll look at how to stabilize your web page rankings so that you don't experience ranking drops in the future following an update.
Chapter 1: What is Google Dance?
While fluctuations in the SERPs used to be commonplace, this phenomenon has decreased dramatically in recent years. In this chapter, we learn about this particular phenomenon called Google Dance.
1.what does Google Dance mean in the SEO world?
Google Dance is an unofficial term used to describe the volatility of rankings after an algorithm update.
Google regularly refines its algorithm through updates and as part of an algorithm update, the search engine changes the way it ranks websites.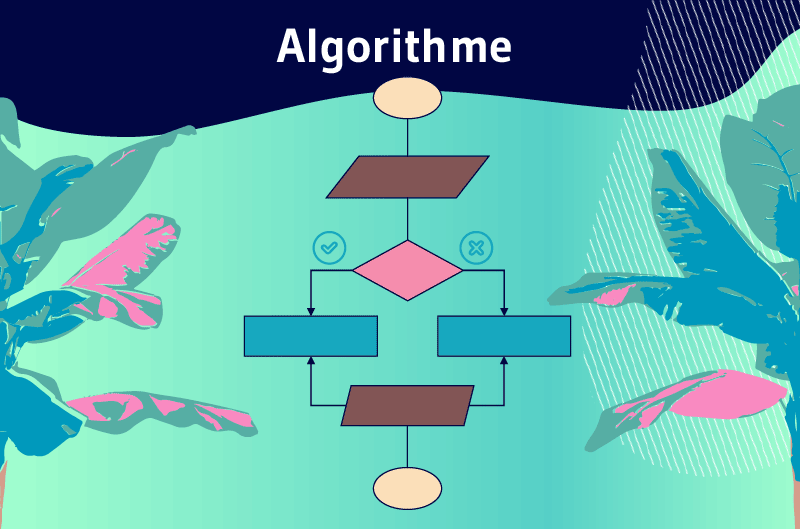 It may remove old ranking signals, add new ones or change the weight of its ranking signals. Google Dance is only a secondary consequence of rolling out an algorithm update.
When your site's on-page and off-page optimization is properly aligned with an algorithm update, its rankings can jump up the SERPs. Conversely, if your website is misaligned, its rankings may drop.
Furthermore, the fluctuation of results is related to the fact that Google updates its ranking system as new pages are added to the index and old ones are removed or become obsolete.
This is because the search engine is constantly scanning the pages for updates to articles and evaluating the value and relevance of each page.
This obviously leads to significant changes in the ranking order of the results and consequently to a great fluctuation in the SERPs.
1.2. Why is this phenomenon called Google Dance?
The name Google Dance has two origins, but they all refer to the same phenomenon. First, Google used to gather all its data centers, as well as its index, cache and secondary indexes, ten times a year, and then organized a big party: the Google Dance.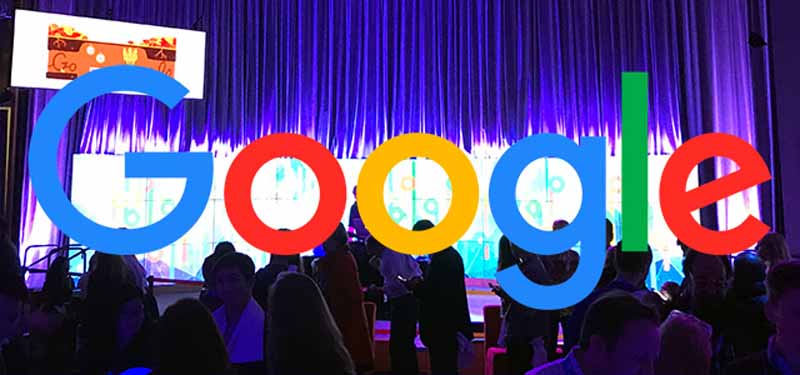 Source: amazonaws
Google Dance also got its name from the way Google's results seemed to "dance" when an update was made.
A search on a particular topic would suddenly yield different first page results than the day before. The results could continue to vary for several days before stabilizing around a new set.
1.how does Google Dance happen and how often?
If your page is not in one of the top positions, it can be very fluctuating. Even the highest ranked pages can lose their rank and bounce around following a Google algorithm update.
When your page is well-established and well-ranked, the dance that occurs is often related to a large algorithm update and usually doesn't last very long. If your page holds onto the top position, it will rarely be dethroned by the competition.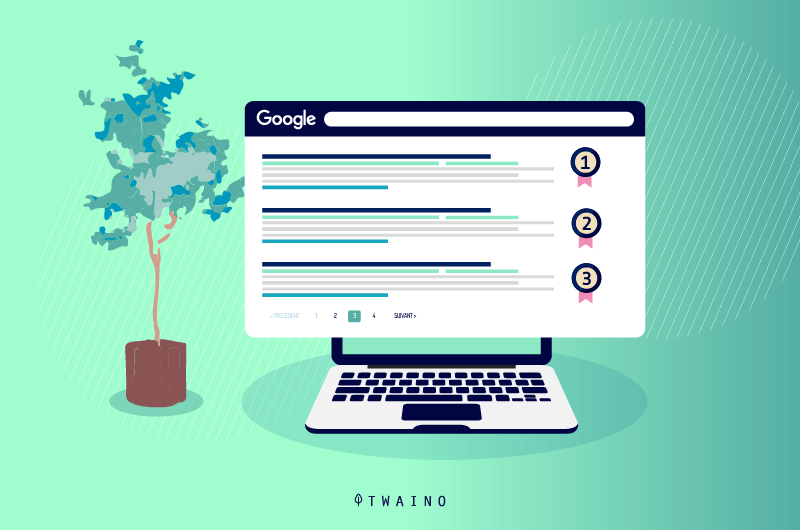 As mentioned earlier, the Google Dance phenomenon occurs for many sites when there is a new Google update.
This traditionally occurs on average once a month and at times once every 6-8 weeks or more. It can occur at any time and last a short period of 1 to 2 weeks after the update.
Chapter 2: How important is Google Dance?
As frustrating as it was, Google Dance was proving to be beneficial for some websites. In this chapter, we discover the usefulness of this phenomenon in SEO.
2.1. Is the Google Dance phenomenon normal?
Google's updates can be compared to a change of engine and a change of part of an engine.
At the time of Google Dance, it was as if the search engine introduced a brand new engine into its search vehicle. The performance of this engine was different, sometimes radically different from the previous engine.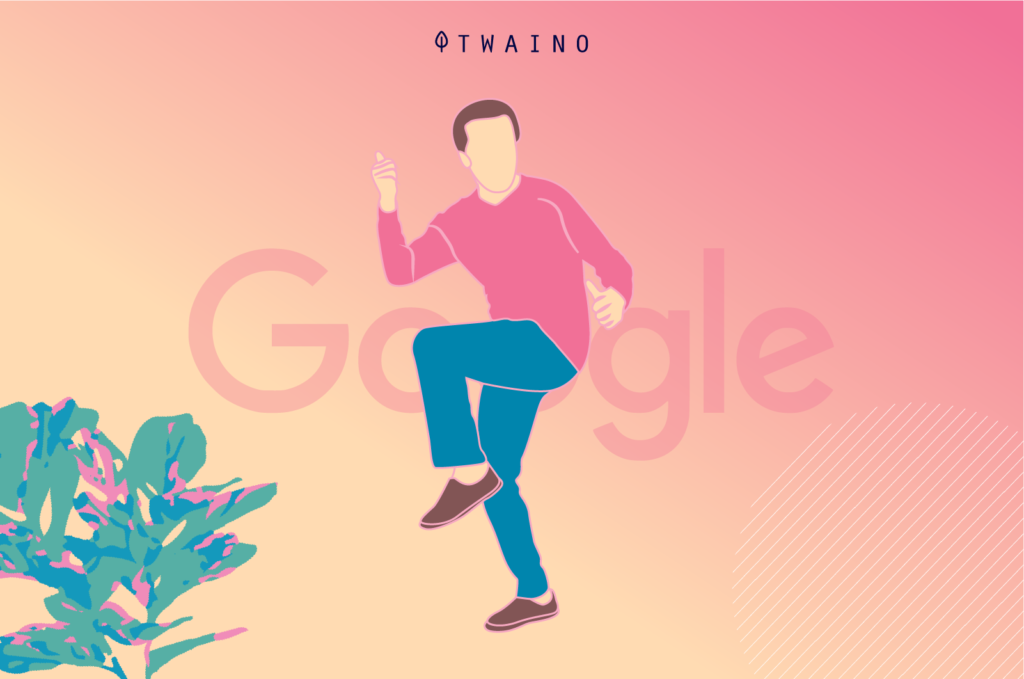 As a result, it sometimes performed a little poorly at first, until the engineers tuned it to work the way they thought best. When it was all over, the dance of results would subside.
After the Google Dance episodes, it was kind of like Google kept the same engine, but changed individual parts, so that there wasn't much change in the search results.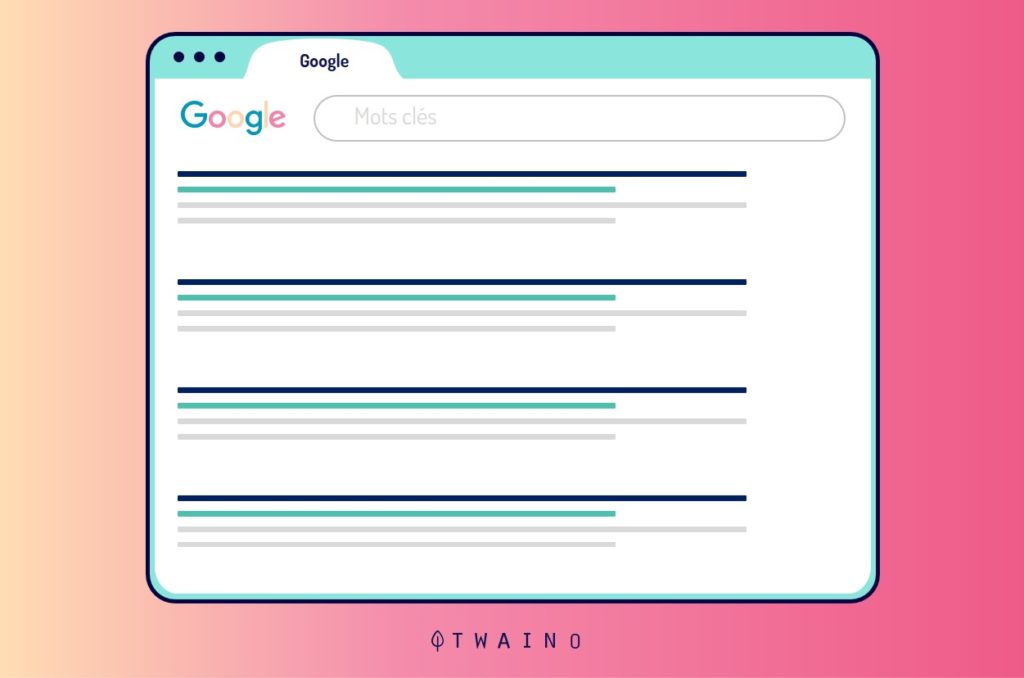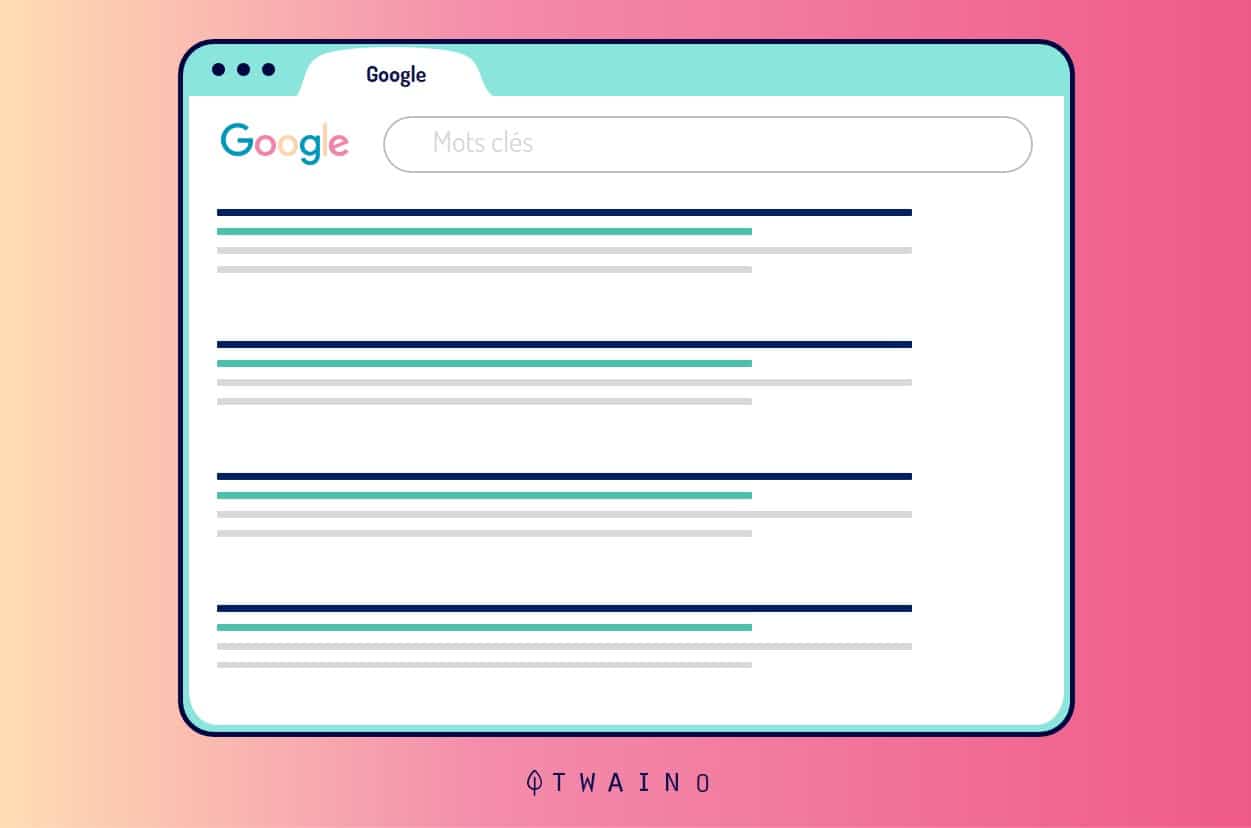 On the other hand, it's normal for Google to re-evaluate your website when you update it, which can lead to changes in the results pages.
However, it is important to note that Google Dance can occur even if nothing has been updated or changed. Sometimes the change in your ranking is due to your competitors gaining links or updating their pages.
2.2. history of Google Dance
Webmasters have been dealing with the volatility of rankings related to updates for decades. However, the Google Dance was most common in the early years of Google's existence.
After launching its search engine in the late 1990s, Google began developing algorithm updates to improve the quality of its search results.
Google would adjust the ranking signals in its algorithm, allowing more relevant and reliable websites to rank higher.
When it released a new algorithm update, webmasters could often see a substantial difference in their site's ranking. Over the years, algorithm revisions have become more frequent.
At the time, Google updated its algorithm barely once a month. Today, it makes several algorithm updates a day.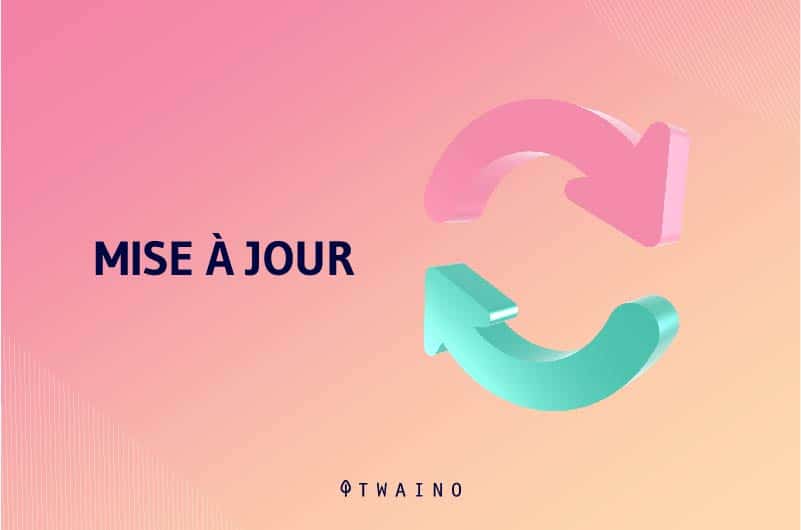 Besides being more frequent, today's algorithm updates have less impact than those of the past. For the most part, they will not affect your website's ranking.
These are minor algorithm updates that typically affect less than 1% of all websites.
Google only makes major updates, which are updates that affect a significant number of websites, once or twice a year on average.
2.3. Why is Google Dance important?
Google Dance is important because if you are ranked lower after an update, it indicates that your site is losing authority and ranking power.
On the other hand, you can also see an increase in ranking due to the improvement of your website's authority.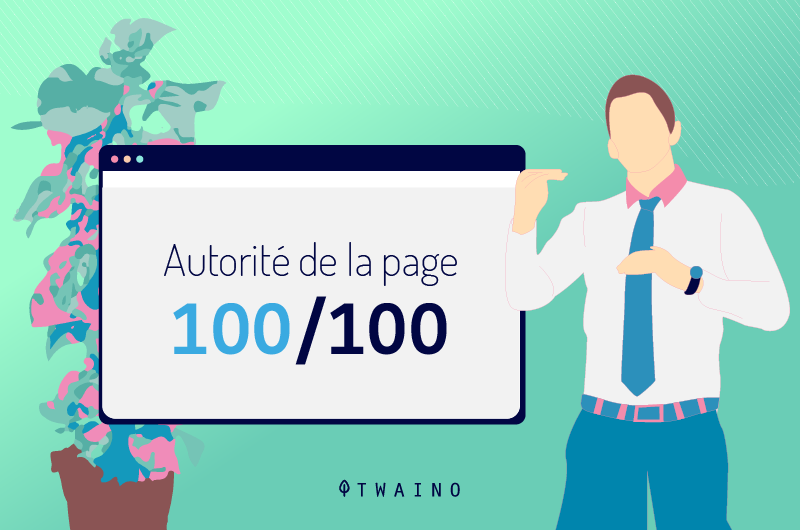 This usually happens when you work to improve the quality and content of your site or when you receive more links to your site (especially relevant links).
In fact, as long as the overall trend is up, your page is doing well and you should continue to work on it.
2.4. Influencing factors of Google Dance
Unfortunately, the timing of the Google Dance is beyond the control of webmasters. However, it is useful to know the different factors that influence this phenomenon, because some of them can be prevented or even avoided altogether.
2.4.1. The creation of new pages on your website
The creation of pages on your site whose theme is too close to that of an existing page can lead to what is called in the SEO world a cannibalization problem.
In fact, Google is reluctant to rank a page for a given keyword and the pages end up competing with each other.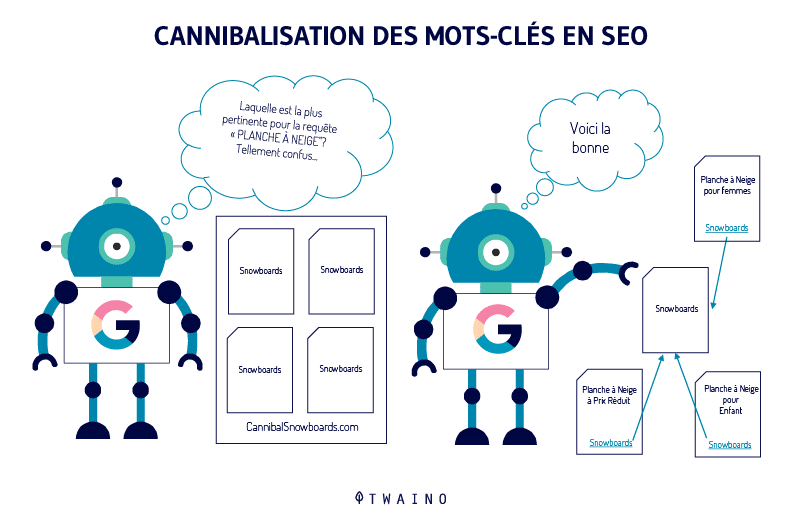 To avoid this problem, be sure to diversify your content by only covering a particular topic once on your website.
It is possible to have similar content that supports your main topic, but each article or page should be built around a unique concept to avoid cannibalization problems.
2.4.2. Poor or no link building
Lack of links pointing to your website can be a reason why Google Dance happens more often.
In other words, it will take longer for search engines to locate your new pages. This can be avoided by implementing a proper link building process.
Improving your internal link building is an excellent way to do this. This is because as Googlebot crawls your site, it moves from URL to URL, especially those that are linked together.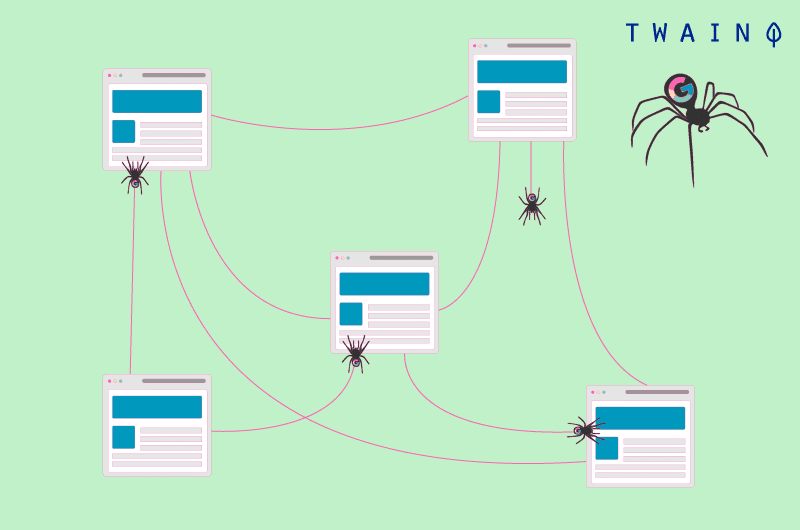 That said, linking your site's pages together can help crawlers discover your new pages.
Also, if your page's ranking is bouncing around, linking to that page can help. There is no doubt that links to a web page play an important role in its ranking and awareness.
However, not all external links are recommended and it is better to move away from mediocre backlinks to quality links.
To give a boost to a page that has lost ranking due to an update, you can look for link opportunities and generate quality links to that page.
2.4.3 Google is still not sure about your site or page
It can happen that Google is still trying to understand the nature of your site or page.
This can affect a website's ranking, especially if it was recently submitted and its pages are being indexed by Google for the first time.
The main reasons why Google is not sure about your website are:
De-indexed backlinks;
Poor quality backlink profiles;
The too frequent update of the structure of your site;
The presence of errors on the site.
2.4.4 Competitive keywords
If you appear on competitive keywords, it is likely that Google Dance occurs more often.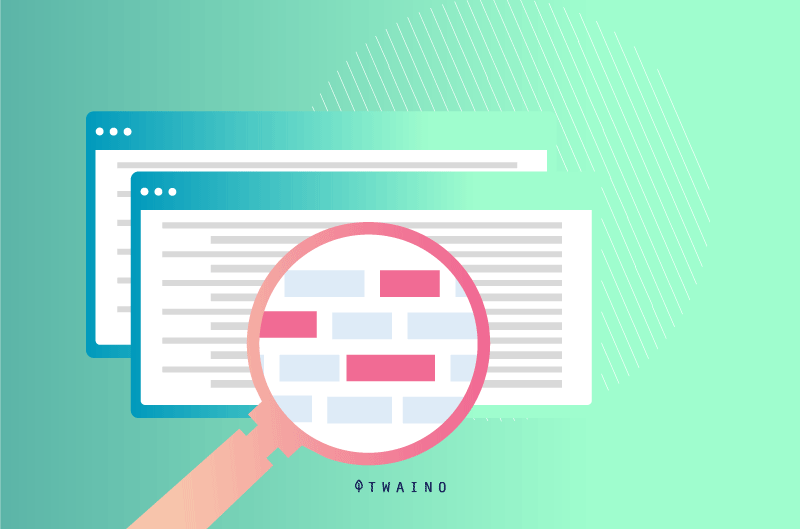 On the other hand, the phenomenon may not affect you as much, if at all, if your website is ranked for less competitive queries (or long tail keywords).
This is because it is usually easier to rank for less competitive long-tail keywords.
Chapter 3: Is the Google Dance phenomenon completely over?
Even though the name Google Dance has been obsolete for almost two decades, the same cannot be said for the massive fluctuations in SERPs.
Thus, the dance of pages in the SERPs has not completely stopped and is manifesting itself in a different form.
In this chapter, we discover the updates that have really shaken up the SERPs since Google updates its algorithm daily.
3.1. The Panda update
Panda targeted low-quality content. But instead of being an integral part of the usual algorithm, which runs continuously, Panda is a periodic filter that is used.
In intervals of a few weeks, Google submits all the sites it knows to a filter, Panda. The selected sites are labeled as low quality, so that some pages of these sites may be ranked poorly.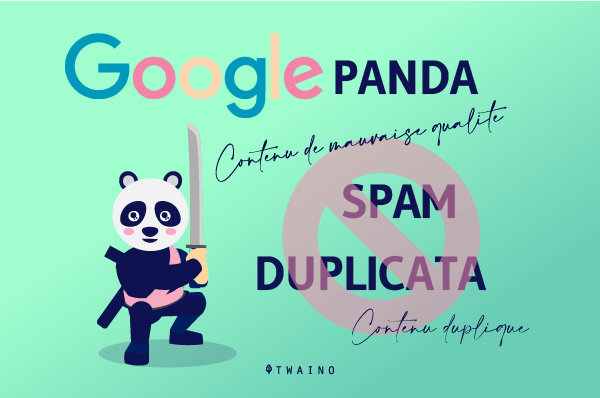 A few weeks later, when the filter has been adjusted in the way Google thinks is best, everything is screened again.
It may happen that some sites are not caught in the trap and new sites may be. But this change does cause the search results to dance.
Google is constantly tweaking the Panda filter to improve it and identify low quality content, avoiding a large number of false positives.
3.2. The Penguin update
Introduced earlier this year, Penguin is a filter that works periodically like Panda. That's why Google says you can't request a "reconsideration" if you fall victim to this update.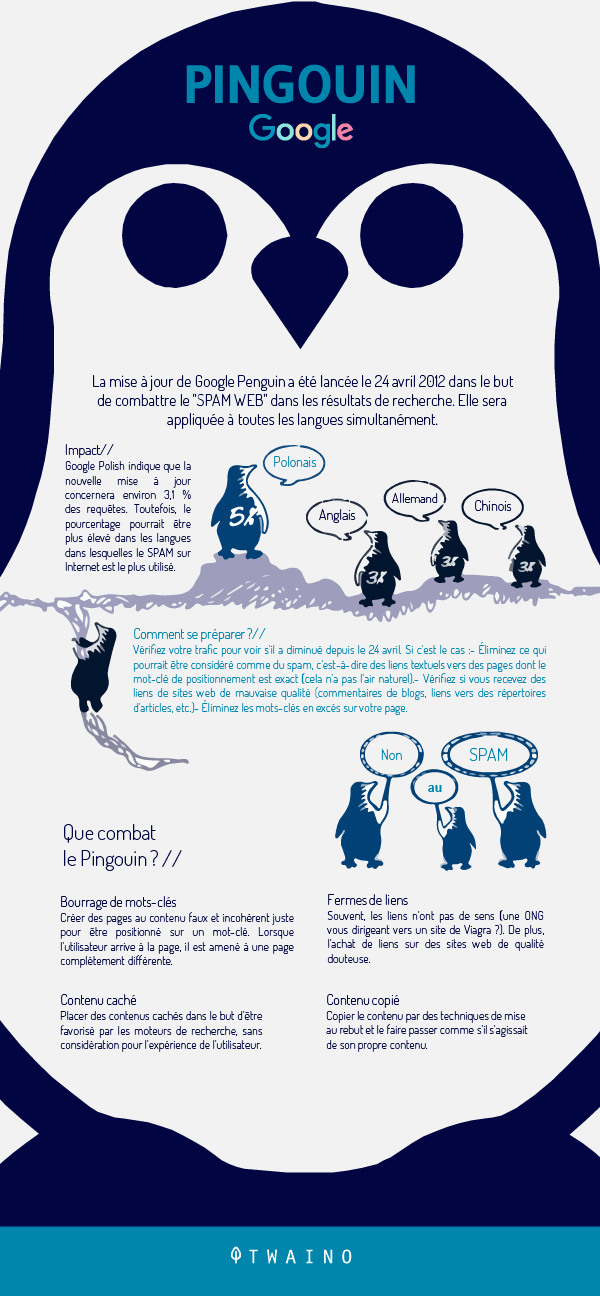 To escape it, your site must stop doing things that cause it to fall into the Penguin filter. The Penguin update is adjusted to better spot sites involved in spamming.
3.4. Timeline of updates that made sites dance in the SERPs
In August 2003, Google changed the way the index is updated from a piecemeal update to a continuous update.
In other words, Google is constantly making updates, but it's only when they are important that most people notice them.
In addition to the Panda and Penguin updates, we discover some of the Google updates that really got noticed.
September 2002: This unnamed update caused quite a stir to the point where some 404 pages appeared in the top 10 SERPs.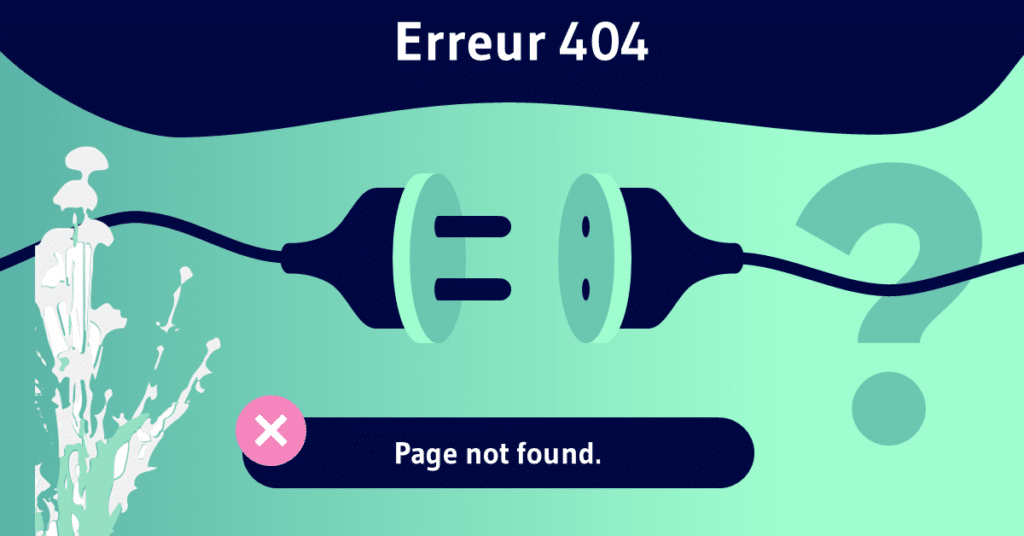 Early to mid-2003: This update caused a lot of commotion in the search results.
By the end of this update, Google had eliminated multiple links from standalone sites and SEOs began to think that page titles and link text were important.
November 2003: Called the Florida update, it was a blow to the SEO community in that highly ranked pages ceased to exist in the index for no apparent reason.
In fact, this update had cracked down on SEOs who relied on tactics contrary to Google's rules like keyword stuffing to manipulate search engine rankings.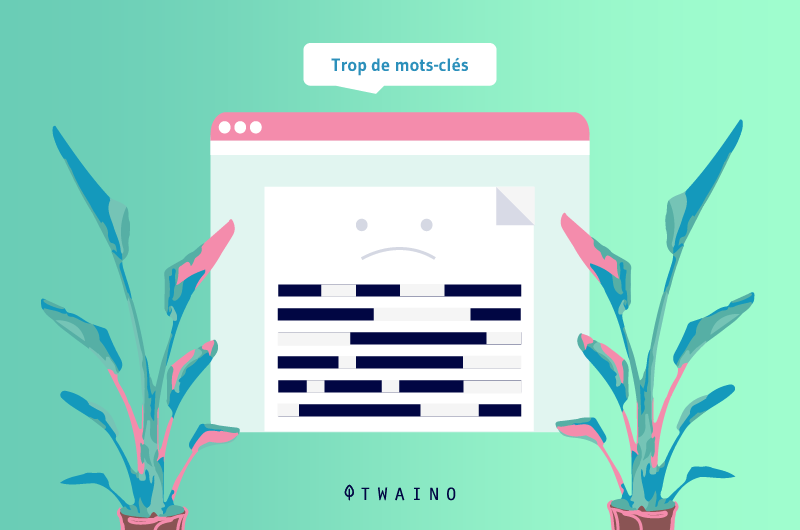 January 2004: Known as Austin, this update is the successor to Florida and aims to clean up everything that Florida missed. With Austin, Google pursues its goal of providing Internet users with quality results.
Thus, it has targeted:
Free link farms;
Filled meta tags;
The high density of keywords;
Hidden tags;
Invisible text.
October 2005: Launched in three phases, the Jagger update examined the following signals:
Low quality links: Reciprocal links, link farms and paid links;
Link velocity: The speed at which a website accumulates backlinks;
Deceptive CSS techniques;
Inbound and outbound link trust;
Relevance of inbound and outbound links;
Duplicate content: typical of scraper sites;
Over-optimization: Excessive repetition of keywords, excessive use of identical anchor texts on internal links, etc.
January 2009: This update called "Vince" has greatly favored some established brands over web pages that might otherwise have good content, but are not as well known.
For Matt Cutts, Vince places more importance on ranking signals such as trust and authority.
May 2010: The MayDay update was made to facilitate the return of higher quality sites for long tail keyword searches on Google.
MayDay reduced the chances of a site ranking for relatively long tail keywords without showing significant contextual relevance and authority.
In fact, a web page with many exact matches for a search query such as "web SEO definition" can still be omitted from the results if the content does not present other quality signals.
3.5. Tips to stabilize your website's ranking in Google
As we mentioned earlier, the volatility of SERPs is always in the news.
Even if you can't prevent major updates that influence search results, it is still possible to stabilize your website's ranking.
Updating the content of your site, for example, can help you achieve more consistent rankings. By updating your website with new content pages, you show Google that your site is active.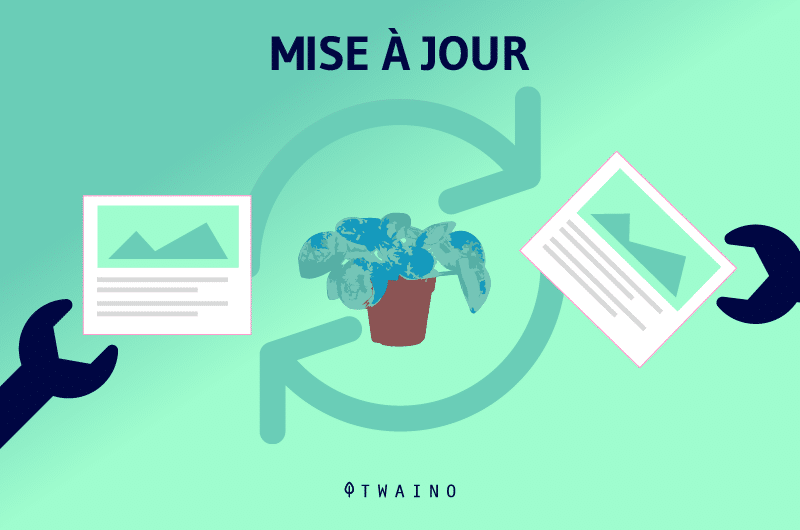 Websites that aren't updated very often tend to rank lower, as they are considered abandoned.
To prove to Google that your site is active, you need to update it with new pages of high-quality, SEO-friendly content.
Building backlinks can help stabilize your website's ranking so that it is better protected from Google's dance. Backlinks are a fundamental part of Google's algorithm.
To find out its ranking positions, Google studies your website's backlinks. A healthy backlink profile, consisting of links from trustworthy, credible, and relevant websites, is conducive to a higher ranking for your own site.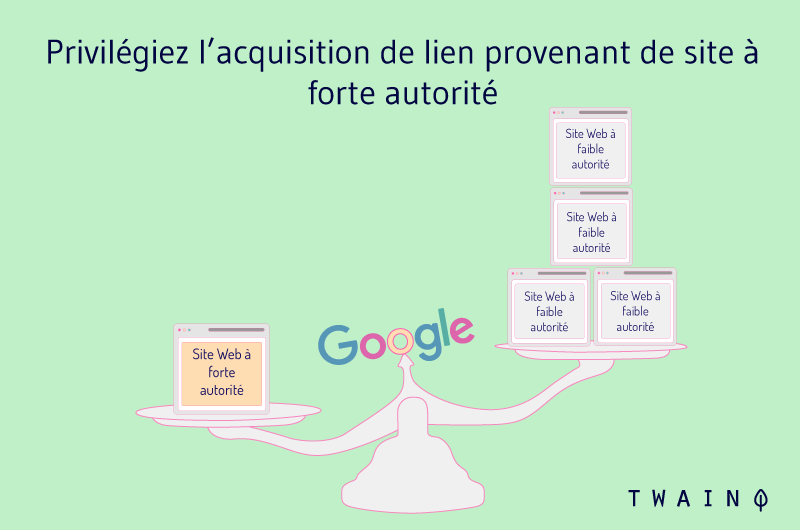 Improving the usability of your website can also help stabilize its ranking. Most algorithm changes are focused on usability.
They are designed to value easy-to-use websites and penalize sites that are not user-friendly. Usability covers elements such as speed and mobile compatibility.
Google has been evaluating speed as a ranking signal for a decade. Even today, the search engine continues to update its ranking algorithm to emphasize speed.
If your site is so slow that it's difficult to use, an algorithm update is likely to hurt your site's ranking. To stabilize your site's ranking in Google, you can optimize it to reduce the average load time.
In addition to making your website fast, you should optimize it for mobile compatibility. According to a study, 63% of organic search on Google comes from mobile devices.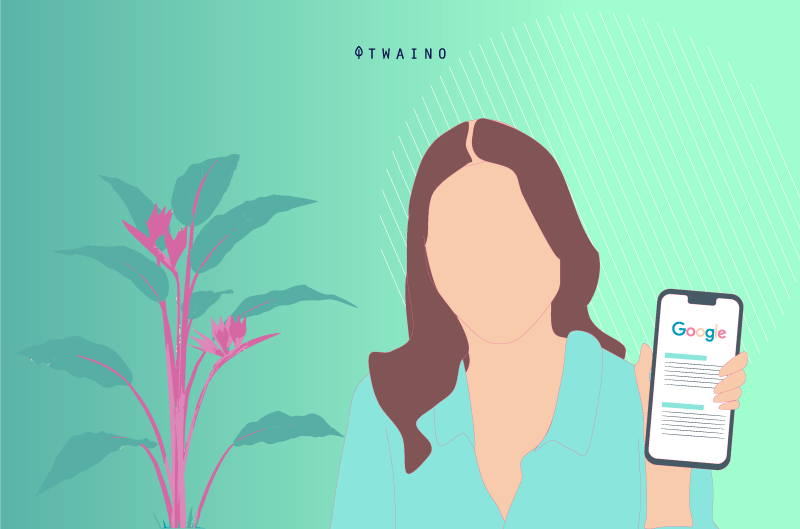 However, not all websites display properly on mobile devices and some only work when used on a computer.
If your website falls into the latter category, you should consider optimizing it for mobile compatibility. The latter will help your website overcome new algorithm updates without having to endure Google's dance.
Conclusion
Google Dance is the volatile SERPs results problem that most websites faced in the early years of Google.
Even though Google Dance is no longer relevant, search engine results pages are still constantly changing and updates are happening more regularly.
By monitoring the factors we've discussed in this article, you'll be able to anticipate the next major updates that could shake up URL positions in the SERPs.
In general, you won't have a problem with your rankings as long as you stick to SEO best practices and avoid risky techniques.
If you think this article will help you get ready for the upcoming algorithm updates, share it to let others know.