The Featured Snippet, also known as position 0, is a brief snippet of content from a website that Google deems relevant and provides in response to a specific user's query. It usually appears at the top of all organic search results.
With the goal of allowing its users to quickly find answers to their questions, Google introduced the featured Snippet in 2014
Not surprisingly, it has become one of the most coveted positions in the SERPs. Especially since it offers excellent visibility to websites whose content is selected to respond punctually to the queries of Internet users.
Even if the principle of merit also applies to the featured snippet and the positioning is not guaranteed, SEO professionals have developed several strategies to capture it.
In order to better understand the concept of Featured Snippet, I recommend you to read carefully the following lines of this guide.
Chapter 1: What is Featured Snippet?
For a good understanding of the term Featured Snippet, we will see in this first chapter:
A detailed definition of the term ;

Its components;

The different types that can be found;

Its advantages and disadvantages;

What Google says about it in the January 2020 update
1.1 – What are optimized snippets?
An optimized excerpt is displayed in the form of a block containing the exact answer to a user's query. It is located just above the first organic search results, which is why it is also called " position 0 ".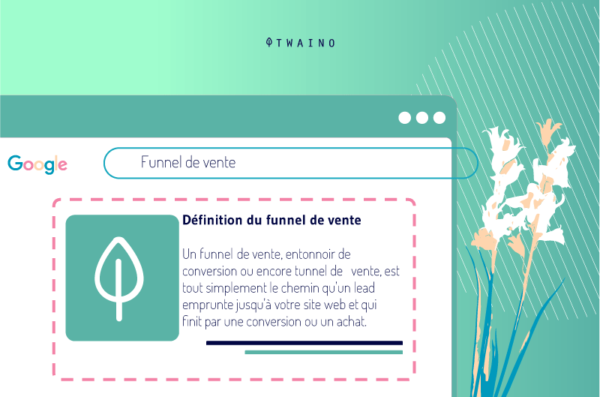 Here is an example of a snippet selected by Google for the query "why is the grass green":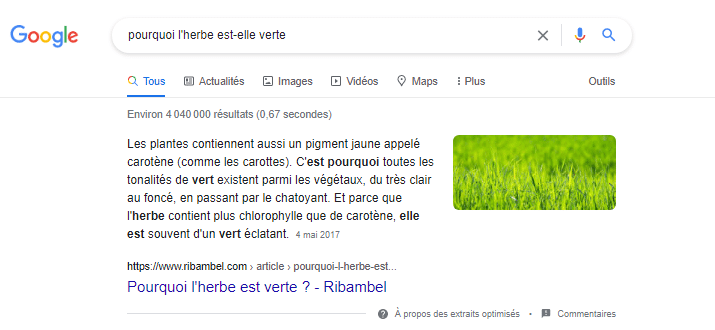 Most of the time, Google includes an image in it. The source of the image may be different from the source of the answer.
Optimized snippets make it easier for users to search online, because they can see the answer they are looking for in one click answer they are looking for at a glance This is possible because the user may be satisfied with the answer offered by the featured snippet and decide not to go to the site again.
Google programmatically selects the best answer on a third-party website and presents it in a snippet. If Google chooses to display your content as an optimized snippet, you will gain much more visibility.
1.2. The components of a Featured Snippet
For a multitude of search results, Google displays Featured Snippet on the first page of search results. Their ranking is called "Position zero"
The snippets contain relevant content from a website that matches the user's search query
They also contain an image, although this image does not necessarily come from the same website where the content is selected. Sometimes a featured snippet can even display video-only content
Google also displays the title and URL of the website in the snippet, which gives users more information about the source domain
With the snippet placed above the organic search results in position 0, the corresponding URL of that website can expect an increase in organic traffic.
1.3. Types of Featured Snippet
According to the philosophy of some Marketers, there are up to 5 types of Featured Snippet. But we will focus here mainly on the 4 most common types.
1.3.1. Featured Snippet as a paragraph
Paragraph is the most common form of Featured Snippet that usually appears for specific and long-tail search queries
Searchers type all sorts of queries into Google and the paragraph snippet appears to present them with a quick and concise answer.
You'll typically see paragraph snippets for search queries like:
The text is usually an entire paragraph (sometimes with the presence of an image) extracted from an article and represents the section that Google considers to best answer the user's question.
When we take the example of the question "What is the Featured Snippet", the text excerpt that we have in response is presented in a textual format with an image displayed on the right side.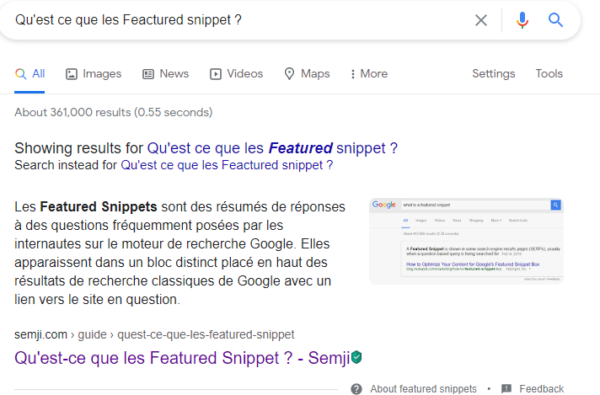 1.3.2. Featured Snippet as a video
In addition to text snippets, there are also video snippets that appear in the search results when a query is made.
These are YouTube videos that appear at the top of organic search results when the search query requires a visual response
These queries will not always be in the form of questions, but will appear when the user is looking for a guide to learn or view something specific (like singing dogs).
Let's take the example of the query "How to make a rat trap?".
Google's correct answer is a video, because one might better learn how to design a rat trap by watching a video rather than reading text.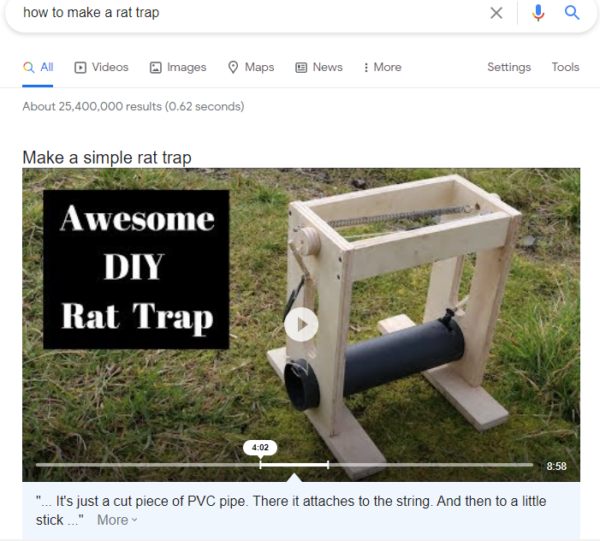 There are no specific guidelines yet on how Google selects a video for snippets. However, some searches revolve around topics where a video would be better suited for what the user is looking for.
1.3.3. The Featured snippet as a list
The list snippet is the third type of snippet that generally comes in two types, one as a numbered list and the other as a bulleted list.
They usually appear for recipes, step-by-step guides or queries that feature "best", "top", "highest" and other similar superlatives
Queries like "10 ways to save money" are most likely to generate list responses. The user can learn more by clicking on the link at the very bottom of the excerpt text.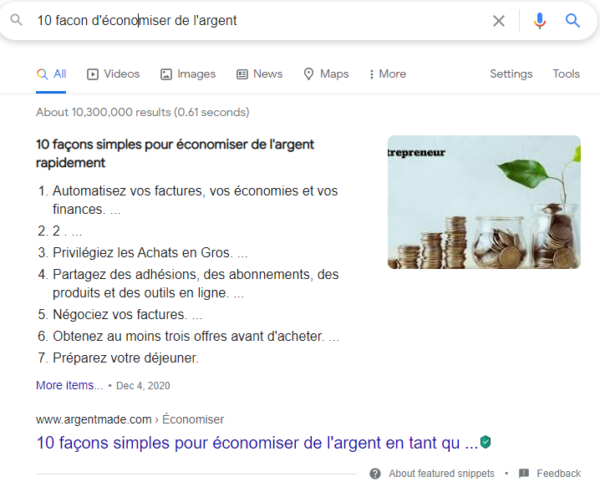 With the query "Foods that strengthen our immune system", we note that the first response from Google was in the form of a bulleted list: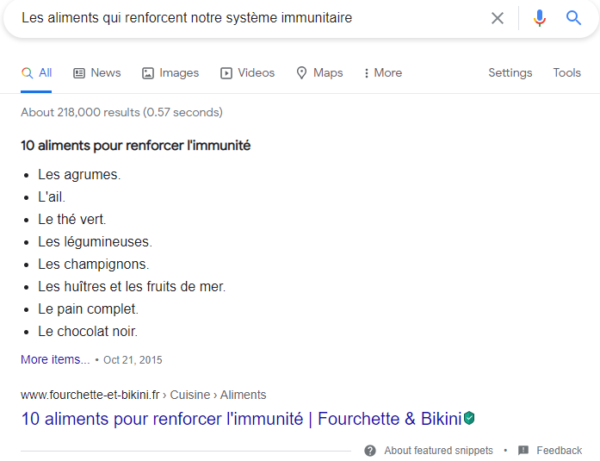 1.3.4. The Featured Snippet in table form
Tabular snippets typically appear for comparative queries where the results examine varying quantities, such as:
Weight;

Temperature; and

Cost;

Etc.
For these snippets, Google particularly values structured data.
For example, when we typed "Federal States of Nigeria", here is what Google presented to us as a search result: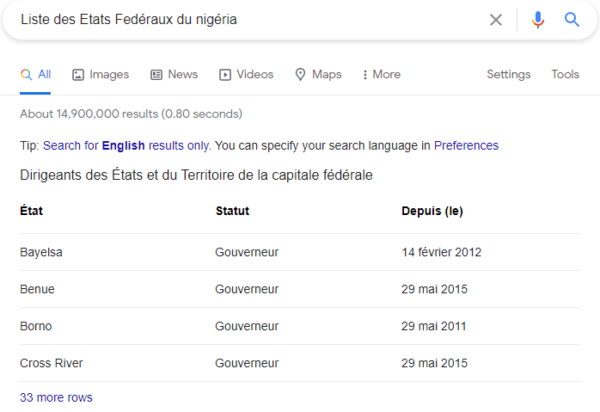 1.4. The importance of Featured Snippet
The importance of Featured Snippet cannot be taken lightly. For users, it makes everything convenient and fast. But for businesses with websites, featured snippets are a great way to gain more visibility and traffic.
Featured Snippet occupies a considerable amount of space on your device's screen compared to other results for your query
This type of result in SERPs looks more reliable or trustworthy and leads to brand awareness. Also, users tend to click more on this result, which increases the credibility of the website in Google's ranking algorithm.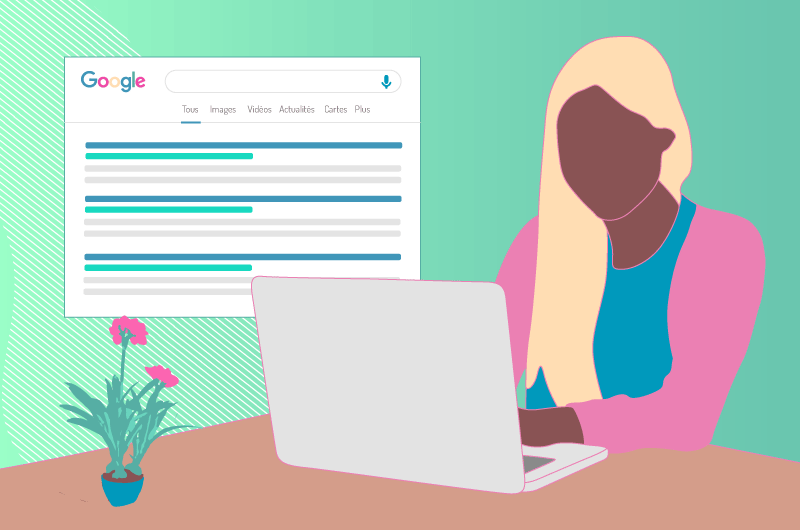 While large companies have easily dominated the SERPs in the past, snippets give small businesses a boost and reward for properly formatted content that easily answers the current query.
Statistically, a snippet can have a huge impact on your traffic. In results without Featured Snippet, the top organic result receives a CTR of 26% on average. But, when a snippet is present, the CTR of the best result drops to 19,6%.
If you have snippets, you can expect a significant increase in your CTR. When your website is placed in the featured snippet block by Google, it is most likely to get clicks from users
According to Ahrefsif Google presents a featured snippet and it is your content, you gain 31% more traffic than a page that would be in first position for a SERP without Featured Snippet.
1.5. Some disadvantages of Featured Snippet
Although Featured Snippet are important as well, they have a share of disadvantages that you should be aware of.
Google's rules there is no exact procedure to appear in position 0. It is up to Google to decide the best result that should appear. However, there are a number of elements that can be put in place to be taken into consideration and to be recognized as better by the algorithms.
The 0 position is not eternal one day you are at the top and the other at the bottom. As was already the case with the other positions in the SERP, the results for position zero also change constantly. With each query, the Featured Snippet can be assigned to different sources for the same information need.
Overview of the answer the answer: Since the Featured Snippet already provides information that the user needs, some people feel satisfied and do not go to the website anymore. This clearly means less traffic to the site.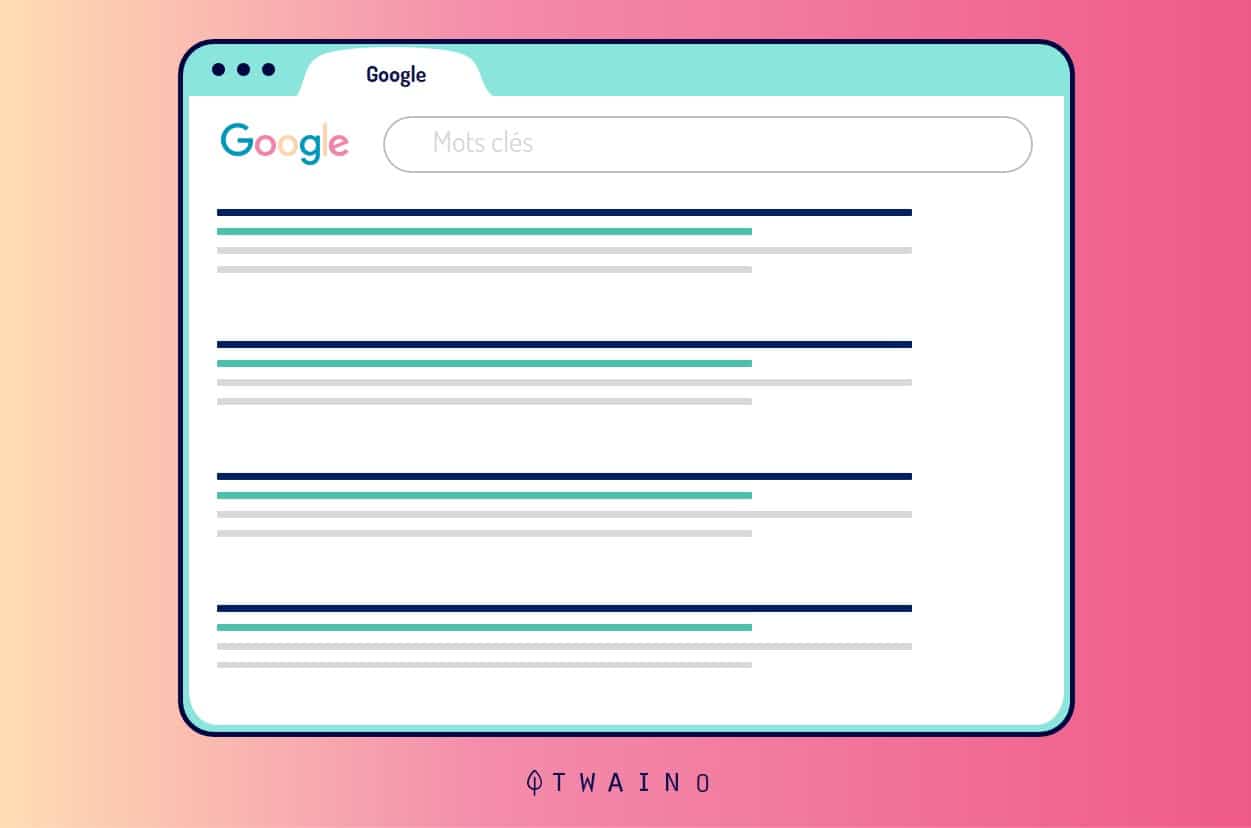 1.6. Google's January 2020 update
In January 2020, Google announced that it will no longer repeat a result on the first SERP if it is already displayed in a featured snippet. Instead, the result may appear at the beginning of the second page.
This means that having an optimized snippet may not always be a win, especially if your page would rank #1 without the featured snippet (since the zero position gets a CTR lower than the 1st SERP result).
" If a web page listing is ranked at position zero, we will no longer repeat it in the first page of results. This de-clutters the results and helps users locate relevant information more easily. Optimized snippets are among the ten lists of web pages we show.. " : Google SearchLiaison (@searchliaison) january 23, 2020.
Chapter 2: How to get Featured Snippet on Google?
Unfortunately, there is no magic bullet in search engine optimization and no magic formula for Featured Snippet
But there are some possible guidelines to use in order to make your pages perform better.
To hope to reach that famous position, here are some very important steps you need to take into account:
2.1. Optimize your old content
The first thing to keep in mind is that there is less chance that you will get the zero position for a search term for which you were not already ranked on the first page
Therefore, the fastest way to get into the snippet area is to optimize existing articles that you are already ranking for. Identify your top performing articles and understand the search queries they are appearing for.
2.2. Do additional keyword research
While you may already have well-optimized content, you need to keep looking for new content topics to increase your chance of getting that coveted position in the SERPs
Refer to Google to find out what people are searching for in particular industries or areas. You can even check online forums to identify frequently asked questions.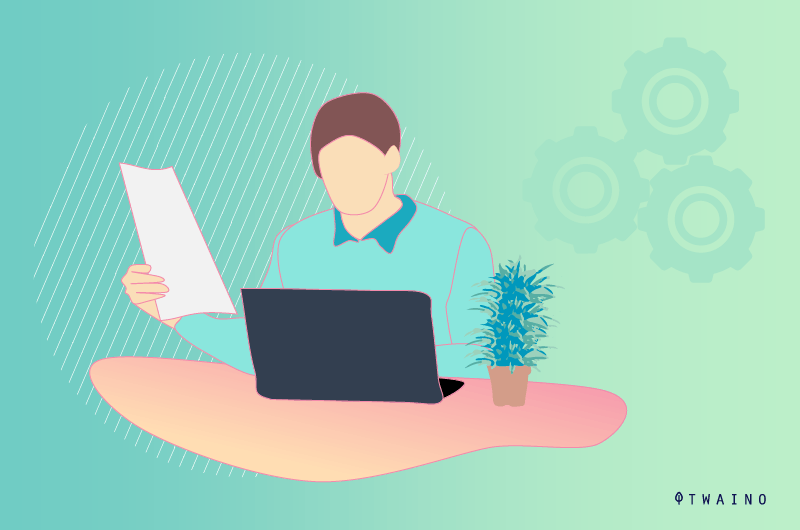 Once you have a new list of keywords to target, this can form the basis of your content creation plan.
2.3. research keyword opportunities for snippets
If you want your content to be selected, you need to optimize it well for search engines. First of all, the content provided by Google varies a lot depending on how users use search words
For example, if we type the query "How do birds fly?", Google provides us with the following featured snippet from the ac-grenoble.fr website: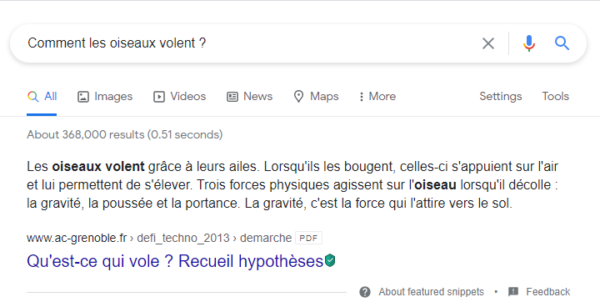 However, when we try the query "Can birds fly in space?", Google sends us a snippet with different characteristics accordingly: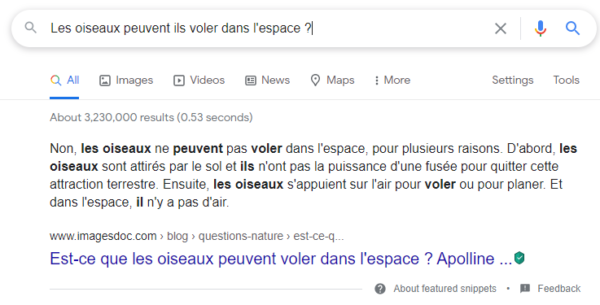 These examples clearly show how important keywords are to identify or choose a specific target
This is how Google extracts a part of the text it presents in its "answer boxes" based on the search keywords.
With tools like the keyword planner and Answer the Publicyou can easily get a good handle on the appropriate keywords for your field.
When you master how to make keyword sets in your content, there is a good chance that they will be selected quickly.
Also, using SEMrush and Ahrefs is a great way to discover which pages often appear as Featured Snippet.
2.4. Format content to provide direct, tabular or list answers
When it comes to Featured Snippet, formatting is key. Answering questions in paragraph form in your articles is already a very good practice
But you should not forget that Google also uses content in the form of lists or tables to provide specific information to its users
Featured Snippet are common when, for a given query, Google needs to provide a didactic answer or content involving steps to follow.
For this, you must take into account the format of your content before hoping to reach this zero position. Moreover, it is necessary to know the format of content that your audience may love.
Each type of Featured Snippet has a specific function that you need to keep in mind when creating your content in order for it to be selected:
Using paragraphs in your content is the easiest way to answer questions directly

Creating lists allows you to answer users' questions in more depth;

Using tables allows you to answer questions with large amounts of data and information.
No matter what type of Featured Snippet you are aiming for, the key is to be clear, precise and as simple possible in your content. This maximizes the probability that your content will be pulled for a Featured Snippet
2.5. Aim for as many related search keywords as possible
If someone searches for "how do page builders for wordpress work", then it's possible that there are several other related questions, such as:
What are page builders?

What are the modules, blocks and what are the differences?

What is drag and drop and how does it work?

What are the best page builders?
All these keywords contribute to good SEO, especially when it comes to long tail keywords. Their arrangement facilitates the creation of relevant content and develops the ability to target more searches.
In the example above, each search keyword can easily be used as a subheading for your content. The more easily you answer these types of questions in your content, the more likely your content will be considered an optimized snippet.
2.6. Strengthen On-Page SEO
We all probably already know the basics of On-page SEO, including:
Use the right keywords;

Use informative headings and subheadings that summarize the topic at hand;

Write engaging meta descriptions to inform potential users about the page's content;

Diagnose SEO issues and correct any penalties;

Promote easy navigation and exploration of your website;

Practice internal linking and anchoring to quality external sources;

Make your website fast and mobile-friendly;

If you are still using HTTP,

switch to HTTPS

;

Use user-friendly URLs;

Target your content with search intent and keep it fresh; and

Optimize your images;

Add an "

alternative text

add alternative text to images in your content;

Put your main keywords in your URLs, but in moderation;

Make your page readable and user-friendly.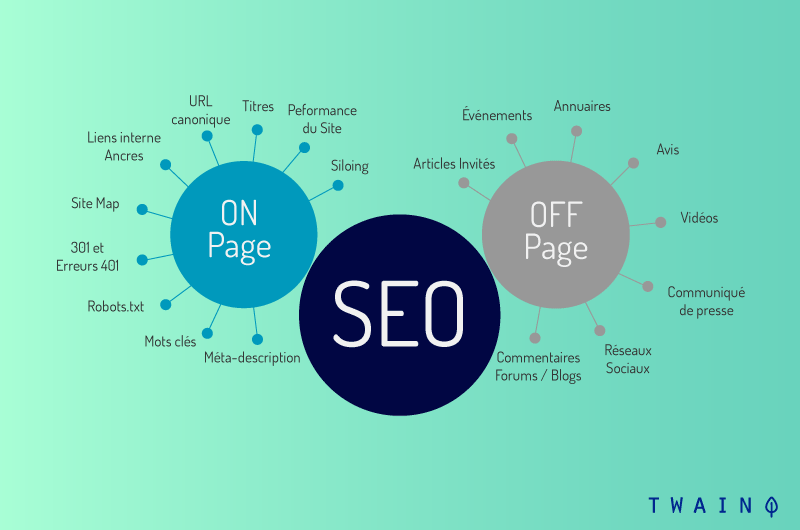 Let's assume the Featured Snippet of the query: "Can chickens fly in space?". Ideally, the title of the page should include this question, as well as one of its internal subheadings
As for the content, you can also include at least one illustration, adding keywords such as "chicken" and "fly".
2.7. Look at the "Other questions asked" section
Although keyword research is extremely useful, don't forget to look at the "Other questions asked" section
Often, you'll find this section at the bottom of a featured snippet: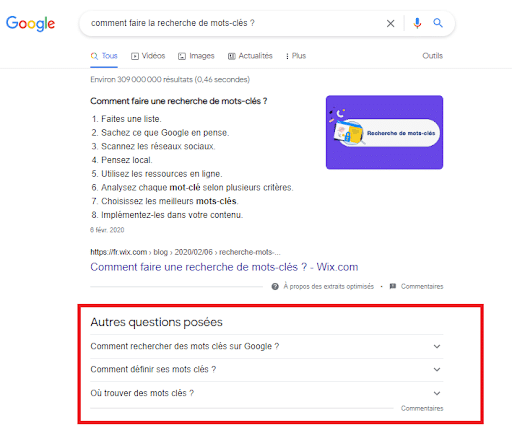 If you click on a question, more and more questions will appear: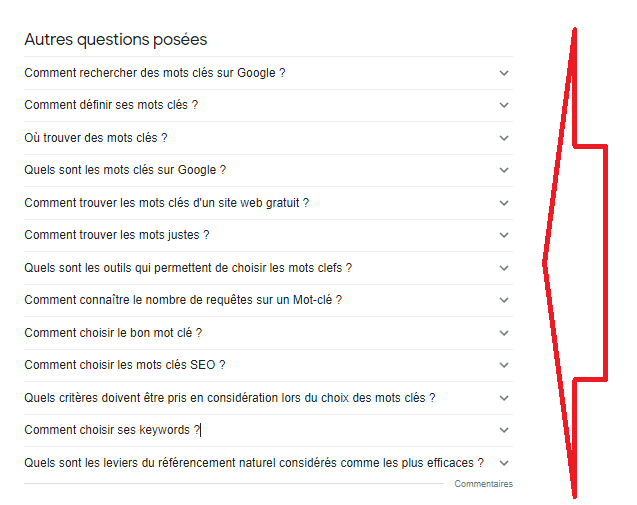 Think of this as a gold mine, as it gives you more opportunities to expand on a topic. You'll be able to answer as many questions as possible in a single blog post
This guide is an example. At the end, you will find a final chapter with a list of frequently asked questions about featured snippet.
2.8. Write using the inverted pyramid style
The inverted pyramid is a concept in journalism that teaches us how information should be structured. Start by giving the answer from "the most expected part" to the supporting details for the rest of the content.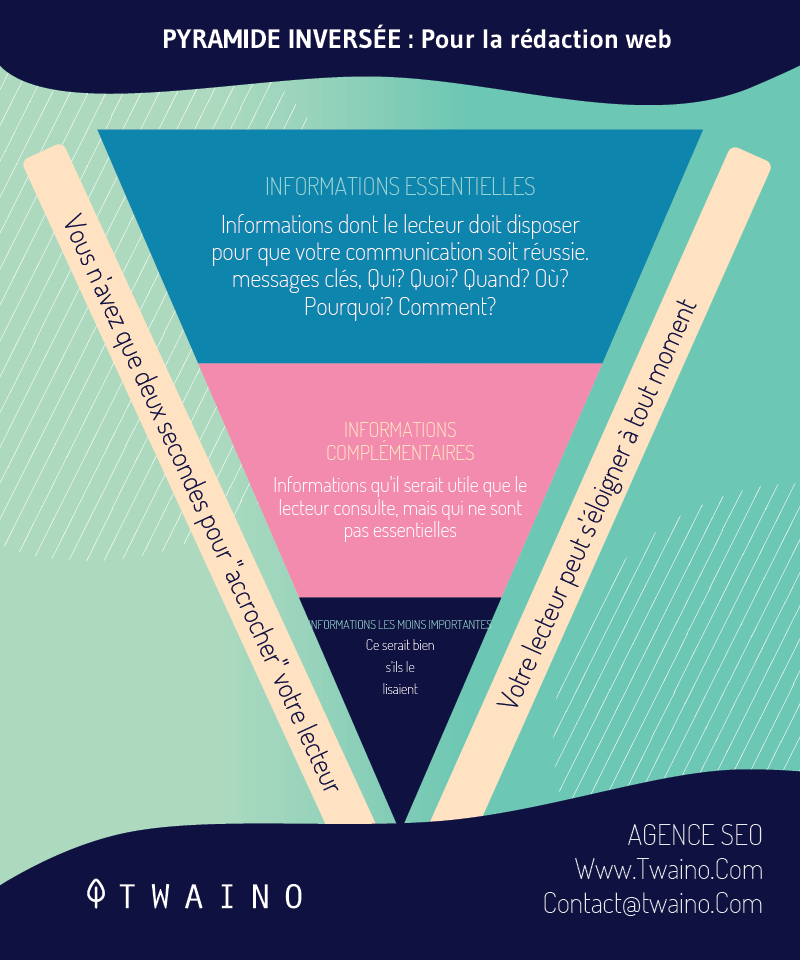 According to Dr. Peter J. Meyers of Moz, the inverted pyramid is a legitimate and intelligent technique to get optimized snippets.
2.9. Look at your competitors
Is there a particular optimized snippet you have your eye on? You need to determine exactly what the website is doing to achieve the top spot and what it might be missing.
Look at a wide range of code snippets and identify what makes them successful. If you can do this, while finding a way to provide a more useful and relevant response than your current competitors, you have a solid foundation to start optimizing.
2.10. Make your content relevant and valuable
Your content should be relevant to the user's query and not stuffed with sales pitches
Even if you somehow trick Google's algorithm, people won't click on your website if you don't meet their specific needs.
You also need to make sure that your content has value. Include helpful subheadings that could be included in the listing excerpt or create a dedicated paragraph in your content that directly answers a specific question
At the same time, make sure the rest of your article is detailed and useful to the user. Google will not reward any article that it considers low quality or lacking in authority
2.11. Don't get discouraged
The last thing to remember is that it is not easy to get to position zero, especially if you have a small site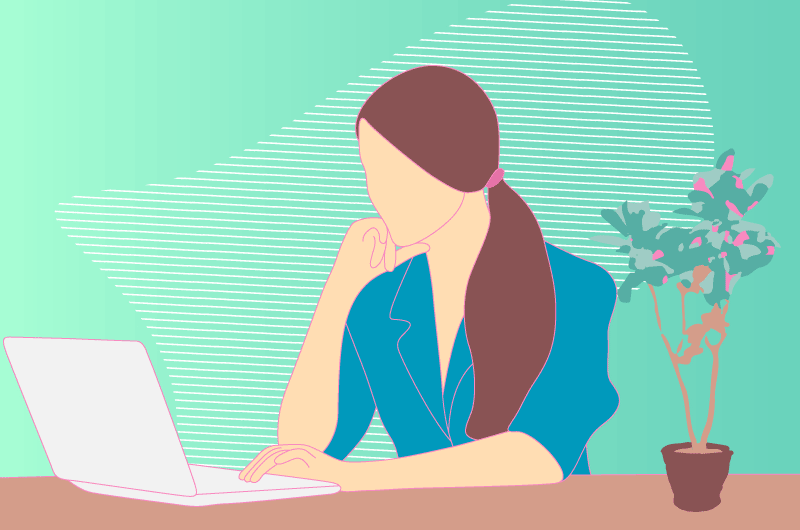 It won't magically happen right away and you shouldn't feel like a failure if you don't get it instantly
Even if you do get it for a short period of time, the search results are constantly changing and someone may well steal it from you.
That said, it's always worth a try. You never know when you might provide the perfect answer according to Google's algorithm, and it's always worth creating or optimizing content so that it better responds to user queries!
Give it a try and see what happens.
Chapter 3: More questions about Featured Snippet
3.what is a featured snippet?
A featured snippet is a result that appears at the top of Google's organic search. Its main objective is to answer directly to the user's query in a clear and concise way.
You don't need to be at the top of the organic rankings to get an optimized snippet, although it is usually taken from one of the articles on the first page of results
Instead, Google chooses to present a snippet of text that directly answers a specific question from a user.
In the words of Google
" When we recognize that a query asks a question, we programmatically detect pages that answer the user's question and display a first result as a featured snippet in the search results ".
3.2. What are the different types of featured snippet?
There are three main types of optimized snippets:
Paragraph (an answer is given in the text) – It can be a simple text snippet or a text snippet plus an image;

List (an answer is given as a bulleted or numbered list) ;

Table (an answer is given in a table);

Video (This is used when a YouTube video is most likely to answer the user's query).
3.3. how to remove optimized snippets?
Fortunately, Google gives webmasters the possibility to deactivate an optimized snippet if needed. All you have to do is to use the data-nosnippet tag which will prevent certain parts of the page from appearing in the snippet
3.4. What is a rich snippet?
Rich snippets are designed to highlight key information and help search engines understand the purpose of a page as accurately as possible. This means less guesswork for Google and relevant results for users
3.5. What is the difference between Featured Snippet and Rich Snippet?
Unlike optimized snippets, rich snippets do not aim to answer a user's specific query. They contain enhanced features and details that encourage users to click on them. Depending on the type of rich snippet, they are more likely toincrease the CTR of web pages than optimized snippets.
3.6. How does Google select optimized snippets?
Queries in the form of a question are more likely to be returned with an optimized snippet result

this was discovered in an analysis of 2 million keywords, and you can see the distribution of question words making up various percentages of different featured snippets

in this summary

You must already be ranking in the top 10 organic results

According to a study

by Ahrefs, 99.58% of featured pages already rank in the top 10 of Google's organic results. If you're already ranking well for certain queries, you have a very good chance of being featured.

Featured snippets do not appear for "controversial" issues

: Google has probably labeled some topics as ineligible for featured snippets, as these snippets are designed to give a singular answer.
3.7. How to optimize content for Featured Snippet?
Try to answer each question concisely;

Be factual and well organized;

Make sure that the article answers many similar questions ; Make sure that the article answers many similar questions ;

Organize your questions properly;

Make sure you use eye-catching images;

Update and re-upload images (WordPress) ;

Etc.
In summary
Having a content selected as Featured Snippet for a given query is the common goal of any webmaster.
For this, it is essential to work on your SEO strategy in order to make the most of search engine indexing.
In this article, you have all the possible resources to understand what is the featured snippet and how to get it
If you liked this article, don't hesitate to comment and share it.
Thanks and see you soon!