Link disavowal is an operation that consists in asking Google to ignore certain backlinks when determining the PageRank. Google has created for this purpose, a tool in the Google Console that allows webmasters to submit the list of backlinks that its algorithm should ignore. Disavowed links are low quality links that, instead of increasing the authority of a site or a web page, do exactly the opposite and are likely to cause penalties.
Backlinks are one of the main ranking factors for search engines and pages that get these links tend to have higher organic rankings.

The top results in the first Google SERP have 3.8 times more backlinks than others. However, bad links can be a source of trouble for sites.

Unfortunately, there are very few ways to have control over the inbound links on a site. Link disavowal is one of the few ways that webmasters can get rid of bad links pointing to their sites.

But concretely,

What is link disavowal?

What is a bad backlink and how to identify them?

When and how to disavow a link?
These questions are elements of great divergence among SEO professionals. Through this article, I will bring clear and concise answers to each of these questions.

So follow along!
Chapter 1: What is link disavowal?
In an effort to protect its users, Google's algorithms review billions of pages and backlinks to identify unwanted content. They impose restrictions on sites when they detect any form of unnatural links.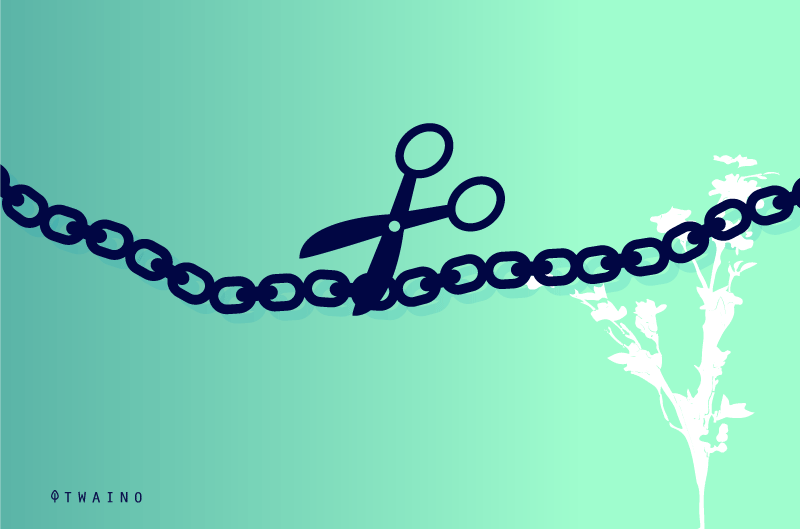 To help webmasters to invalidate these links, Google has integrated a disavow tool in Google Console. In this chapter, we will focus on the concept of link disavowal.
1.1. integration of Disavow Tool in Google Console
Google rolled out Disavow Tools in 2012, a tool that allows webmasters to have control over the links that point to their domains. This tool gives webmasters the ability to invalidate poor quality backlinks.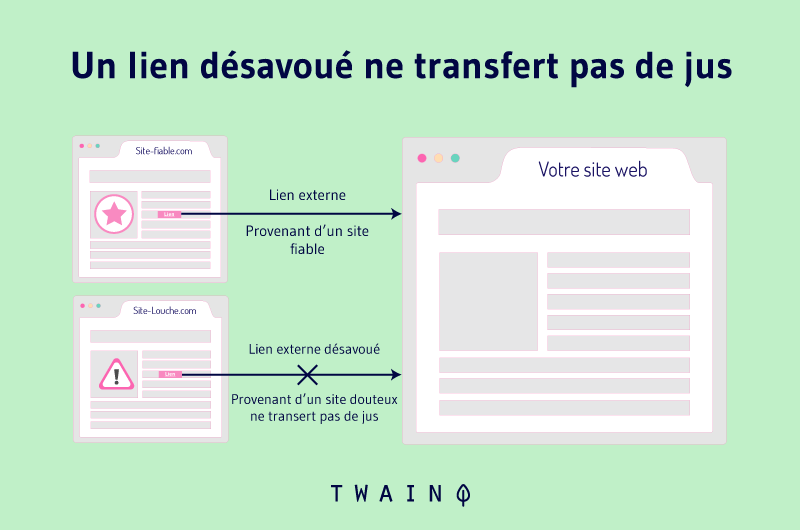 However, the use of this tool is not unanimous within the SEO community.
While some people think that this tool is not essential, others think that it is necessary to check periodically its backlinks in order to disavow some links to protect its site from possible penalties.
Since the update of Google Penguin 4.0update, Google and SEOs agree that the algorithms recognize by themselves the majority of bad links and do not consider them in the PageRank.
In this case, the question that many webmasters ask themselves is whether it is still necessary to disavow a low quality link.
1.2. Why should you disavow a backlink?
The disavowal tool of Google is of paramount importance for both e-merchants and businesses that operate through a website. Indeed, a penalty from Google can jeopardize online activities and cause serious damage to the owners.
As an example, a website that usually gets 1500 visits per month went to 0 visits because of a Google penalty.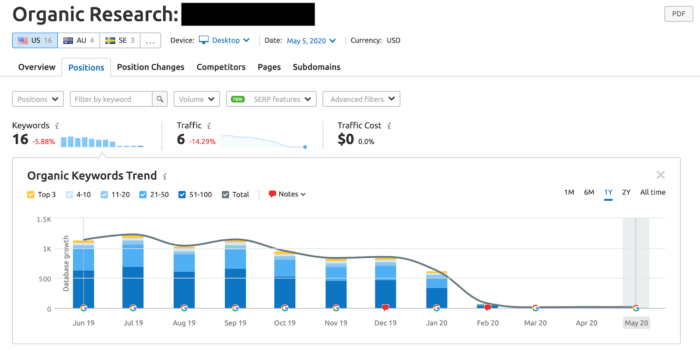 Source neilpatel
In light of Google's efforts to combat artificial links and spamming, not all websites that link to yours are desirable. Unfortunately, the decision to remove a link from a third-party site is not yours to make.
This is where the disavow tool comes into play and saves you from being penalized by Google. The American firm recommends the use of this tool when your site is subject to a penalty for unnatural links.
According to John Mueller from Google, Disavow Tool is useful for sites that actively use link exchange systems and buy backlinks.
While the Penguin update alleviates some of the concerns about bad backlinks, it's hard to say that the algorithm is so foolproof that there are no more bad links.
Also, although the Penguin algorithm doesn't impose as many penalties as it used to, Google employees review backlinks manually and still impose manual actions. This is the main reason why Disavow Tool is necessary.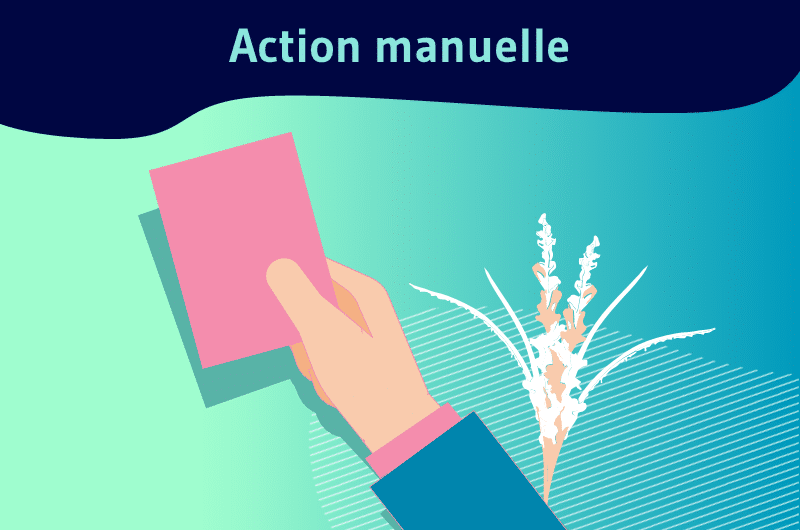 For a long-term SEO strategy, it is crucial to keep a clean backlink profile. For this purpose, you need to get rid of bad links that can hamper your SEO efforts.
1.3. When to disavow a link?
1.3.1. Many low quality links lead to your site
New content and other resources appear on the web every day, and most of them are not very valuable to users. Links from such resources can hurt a domain's organic SEO.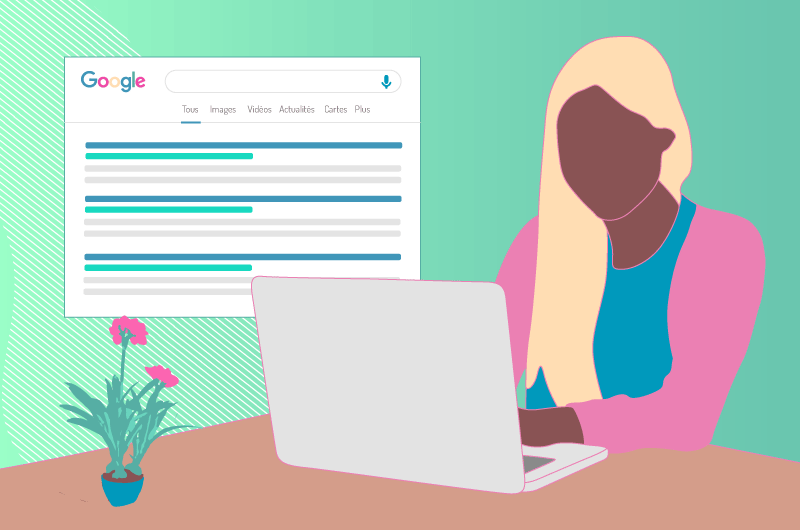 When a website is questionable, you should add it to the list of domains to disavow in order to send a signal to Google's algorithms to stop taking it into account its links.
1.3.2. Links that cause manual penalties
The imposition of manual penalties to a website is one of the frequent situations that require the use of the disavowal tool.
These penalties indicate a specific cause and give the owner a clue as to what to do to get rid of the restrictions. They are often imposed on websites that blatantly manipulate the ranking algorithms.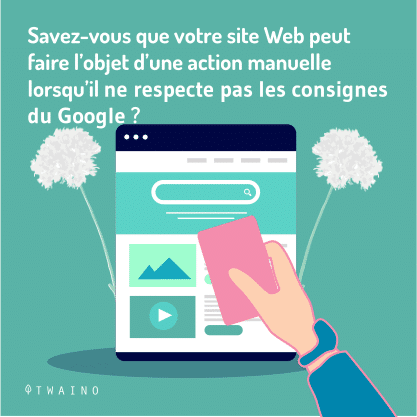 For example, if several irrelevant pages redirect to a website, Google has enormous resources to process a large amount of information and identify the manipulation.
Chapter 2: What is a bad link? What links are considered bad links?
SEO professionals agree that not all backlinks that lead to a site are of good quality. In this chapter, we will explore the so-called bad quality backlinks.
2.1. What is a bad quality backlink?
Low quality links or bad backlinks are all links that are created in an unnatural way.
When a webmaster creates a link to a site in exchange for money or backlinks, it is a violation of Google's recommendations and a manipulation of the ranking algorithms.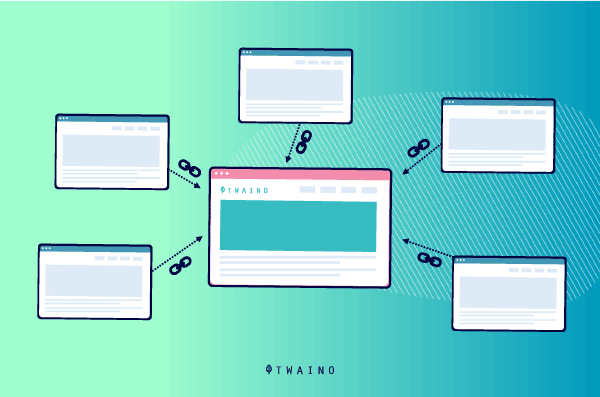 Therefore, SEOs know that it is forbidden to buy backlinks and doing so can cause Google penalties
Low quality links are not primarily intentional. They can be the object ofa strategy called negative SEO.
It consists of pointing bad backlinks to a competitor's site in order to cause a penalty and its fall in the rankings. The bad news is that nobody is really spared from this unscrupulous strategy.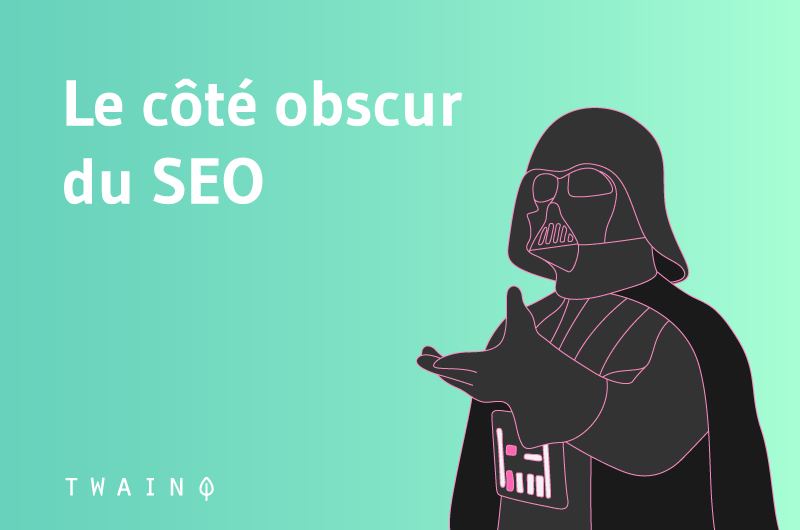 Disavow Tool is the first recourse when a site is a victim of negative SEO. If you notice an abnormal increase in the number of backlinks on your site, you can analyze them and then reject them using this tool.
This is one of the reasons why the disavow tool remains relevant despite the Penguin update. It allows you to invalidate poor quality backlinks before manual penalties are imposed on the site.
2.2. What are the links that can be considered as poor quality?
2.2.1. Links from private blog networks
Google opposes the use of artificial methods to acquire backlinks. Among these methods are private Blog Network. This is a network of affiliated sites created to increase the ranking of a main site.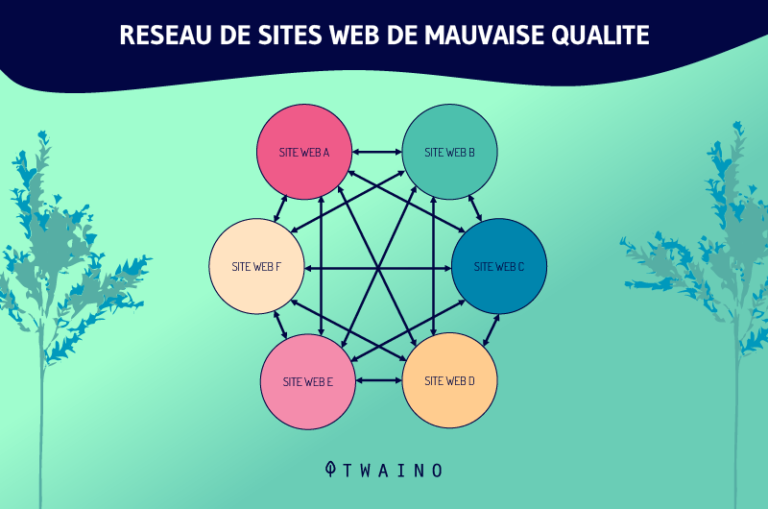 Google's algorithms penalize all the sites involved when they detect the network and link between the different sites in the network
Google reprimands all forms of PBN through a series of measures ranging from de-indexing to lowering the ranking.
2.2.2. Comment and forum spam
To increase their reputation in a domain, webmasters answer questions on forums and create links to some of their articles to support their comments.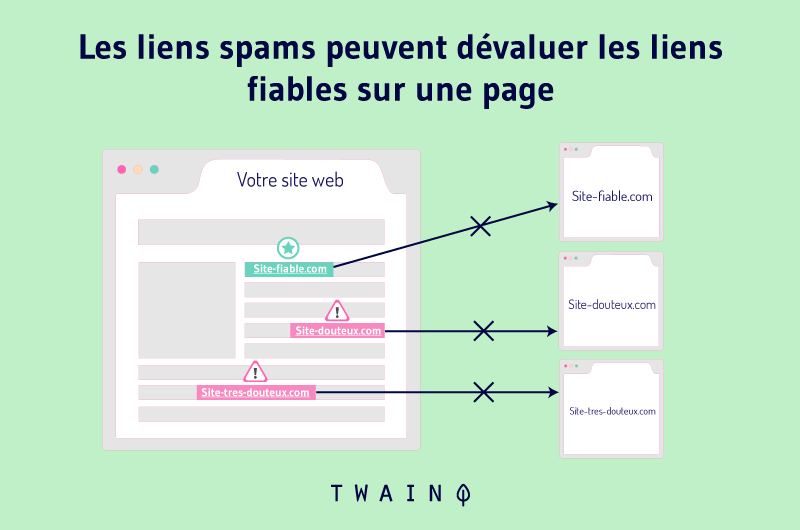 Google allows this practice and it is not a violation of its rules. However, the automation of this practice is prohibited and Google has added the nofollow attribute attribute to combat spam links from comments.
This attribute tells Google's algorithms to ignore a link in the PageRank.
2.2.3. Paid links and links from pirated sites
Google particularly targets a subset of paid links: non-editorial links and dofollow linkslinks, which are clearly designed to transmit PageRank.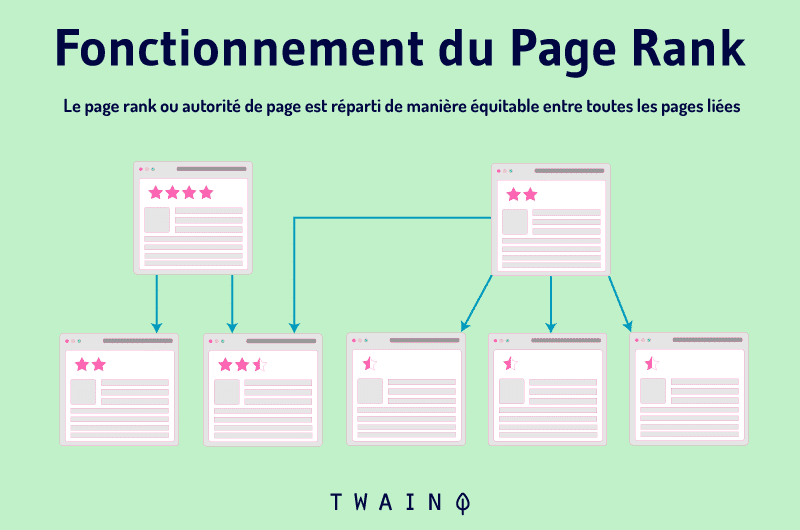 But when the latter are suspicious and come from sites or content unrelated to the site to which they redirect, they become bad links.
The same goes for dofollow links from pages with obvious footprints such as sponsored articles. As far as links from pirated sites are concerned, they are problematic and cause sanctions from Google.
2.2.4. Links created by automatic link building programs
There are many programs that automatically create a lot of links to a site. Among these programs are Scrapebox and XRumer.
These programs have not only become less effective over the years, but Google's algorithms can detect the links they generate. If you use such programs in your SEO strategy, the links created can hurt your SEO.
Chapter 3: How to disavow a link?
In this chapter we will discover all the necessary steps to disavow a poor quality link.
3.1. what to do before disabling a link
3.1.1. Analyze your backlink profile
Monitoring the backlink profile is a standard task for webmasters who promote a website. This allows them to identify links that are potentially bad for their SEO.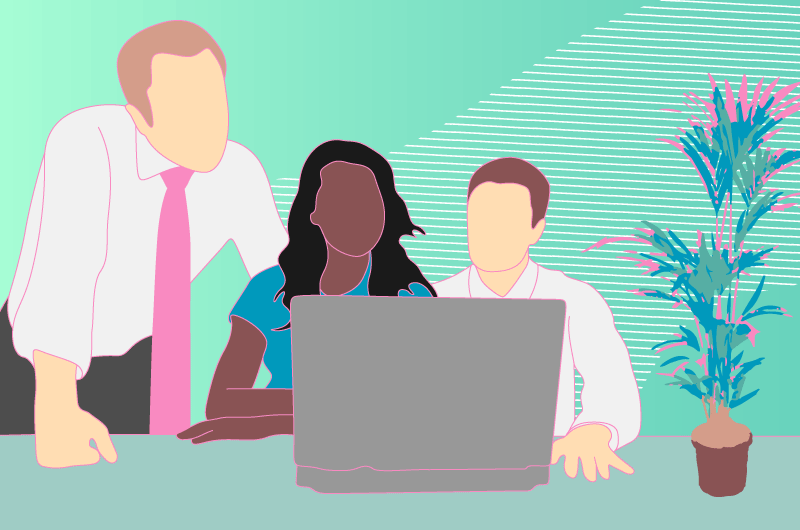 However, knowing exactly which link is worth disavowing can be a tricky task. Fortunately, there are tools that can be relied upon to find all the backlinks that redirect to a specific domain.
Google Console can help you with this as well as other tools such as Backlinks Checker by Neil Patel. To use this tool, simply enter your domain in the bar as below.

To check the quality of backlinks, you can use tools offered by :
At the end of the audit, you will have a list of all the bad links pointing to your domain. You will only have to copy them in a .txt document in order to use them in the Google disavowal tool.
It is also important to check each link when there are not many bad links to make sure that invalidation is the right action.
3.1.2. Write to the site owner
Link disavowal is a very delicate process that can hurt your SEO when you make mistakes. This process is a last resort and you can't do it haphazardly.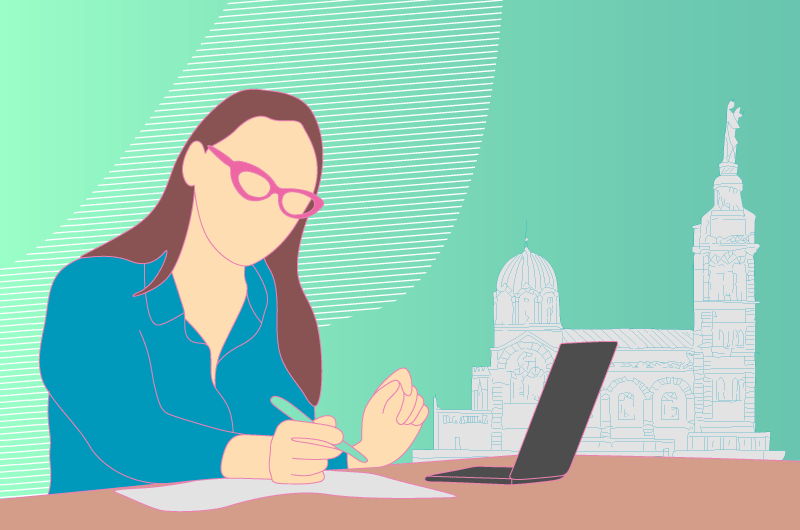 To make it simple, you can contact the source to request the removal of the link to your site. In the contact pages, you will certainly find an e-mail address.
Once you have found an email address, you can simply write to the owner of the site to make your request. When you can't find contact information, you can consider disavowing the link.
3.2. how to disavow a backlink?
Using Google's disavow tool itself is not difficult, but you should take precautions not to invalidate good links.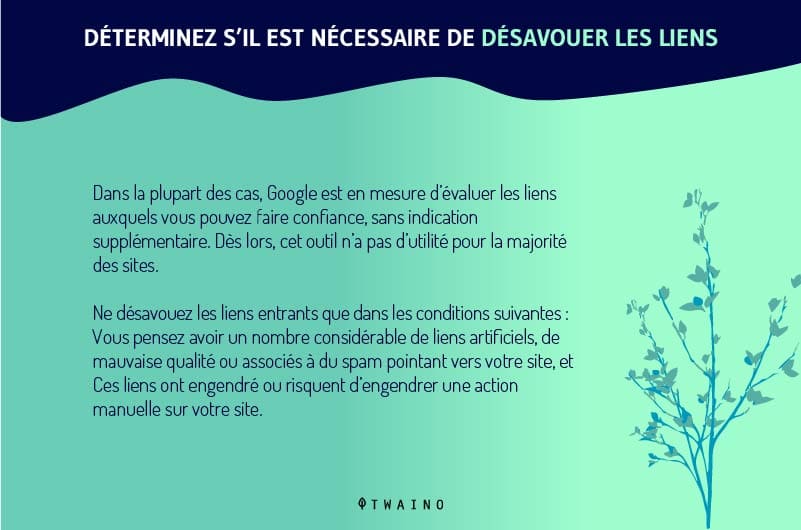 On the Google disavow tool, select the site you want to use and click on "disavow links".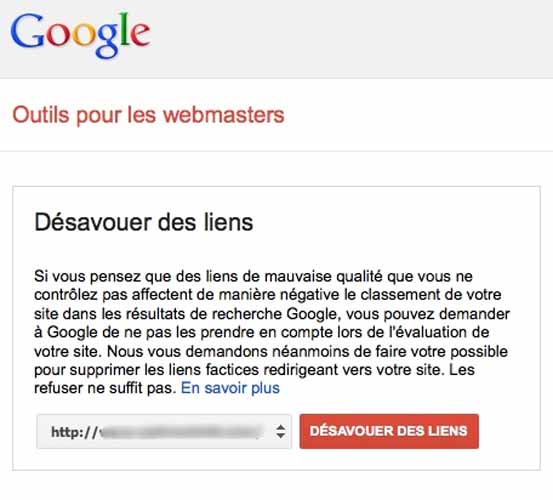 The tool warns you once again about the consequences of this process and invalidating a correct link could hurt your SEO. When you are ready, you can ignore both warnings.
Then click on "Choose File" and import the .txt file containing the bad links. Google only allows this format for the bad links document.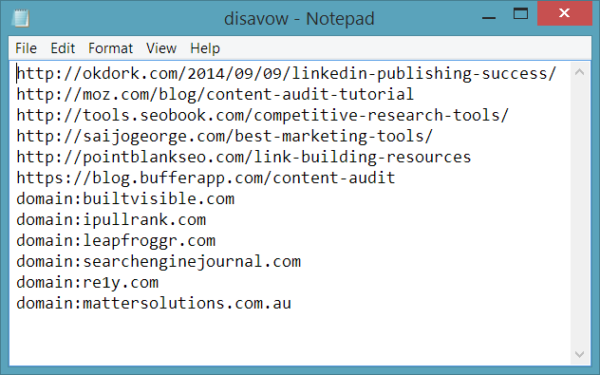 Google will give you a final warning and you can click on "Submit". The links are now submitted and Google will process your request.
The submitted links will be invalidated after a few days. However, the list of links to be disavowed is only a recommendation and Google does not make any guarantees. That said, the process can be time consuming, but is often not a problem.
Also, keep in mind that using the disavow tool does not mean deletion. Thus, invalidated links can still appear in Google Console. In addition, the list of links to disavow should not exceed 100,000 links.
For example, large websites can completely ignore a domain instead of considering several URLs from the same domain.
The file containing links can also contain comments. Be sure to accompany each comment with the (#) symbol.
Conclusion
The link disavowal is an operation that allows webmasters to better control the backlinks that give them PageRank. The tools mentioned in this article help to perform this operation without much difficulty to get rid of bad links.
However, it is necessary to understand the issues of link disavowal and to master the different steps before embarking on this operation. Moreover, bad links must be correctly identified to avoid mistakes.
SEO professionals should also constantly monitor their link profile in order to regularly update their disavow file. If you have ever disavowed links, tell us about your experience.