It is a fact that Google has the monopoly of the search engine industry globally.
However, it is not always effective to build SEO solely around it, especially when you target certain regions.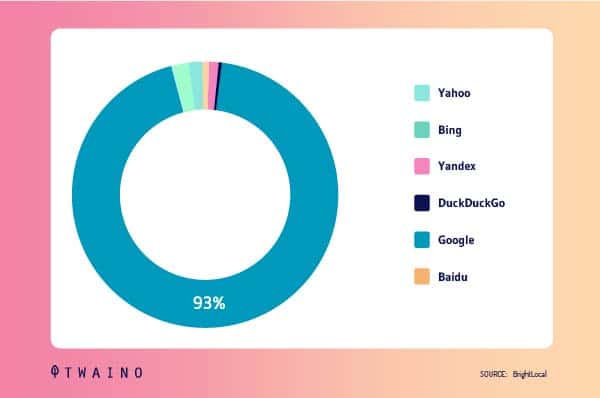 This is the case for example of Russia where it is more recommended to optimize your website for the Yandex search engine in order to have good results.
Why should you optimize your site for Yandex when targeting Russia?
What are the features of the Yandex search engine?
How is it different from Google?
What are these benefits?
What are the elements to take into account for a good optimization of its site at the level of Yandex?
So many questions that will find their answers in this article.
Chapter 1: What is Yandex?
This first chapter will allow me to introduce you more explicitly to the Yandex search engine, but first let's do a brief overview of the Yandex group.
1.1. Some details about the company Yandex
Formed from the phrase "Yet Another Indexer", Yandex is a Russian IT company. It was founded in 1997 by Arkadi Voloj, Arkadi Bolovoski, Ilya Segalovich and Elena Kolmanovskaya.
Having started first as a search engine, it then diversified by offering services in several sectors.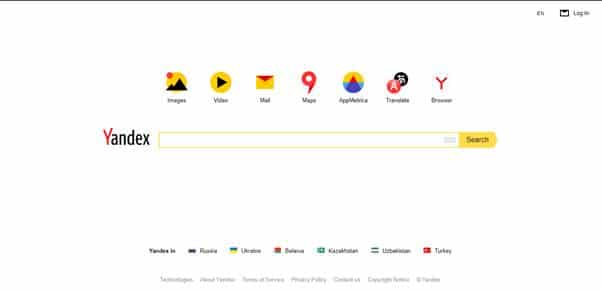 Indeed, thanks to the signing of several agreements, Yandex has developed services such as:
1.1.1. Yandex mail
Yandex.mail is Yandex's free email service: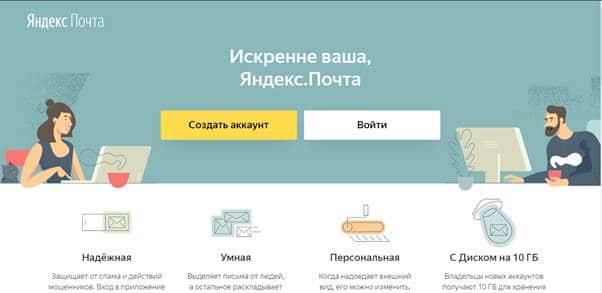 It offers you unlimited storage space with advanced features in terms of:
Email;
Protection;
Communication.
1.1.2. Yandex music
With several free and licensed titles, Yandex music offers Russian and international music streaming to the public. Tracks can be streamed directly on the Yandex.music site: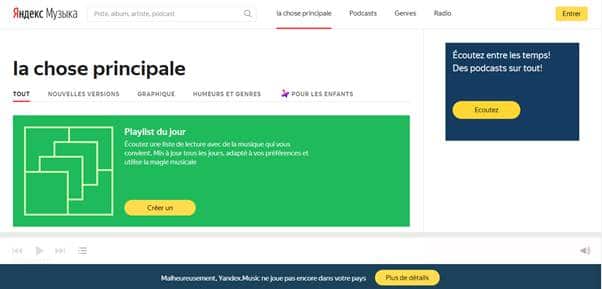 All content is licensed under non-exclusive agreements with multiple copyright holders, including many leading global music companies, as well than local Russian artists.
Yandex music is also available for users in Belarus, Kazakhstan and Ukraine.
1.1.3. Yandex Traffic
Yandex.Trafic offers real-time road traffic monitoring in key cities of Russia.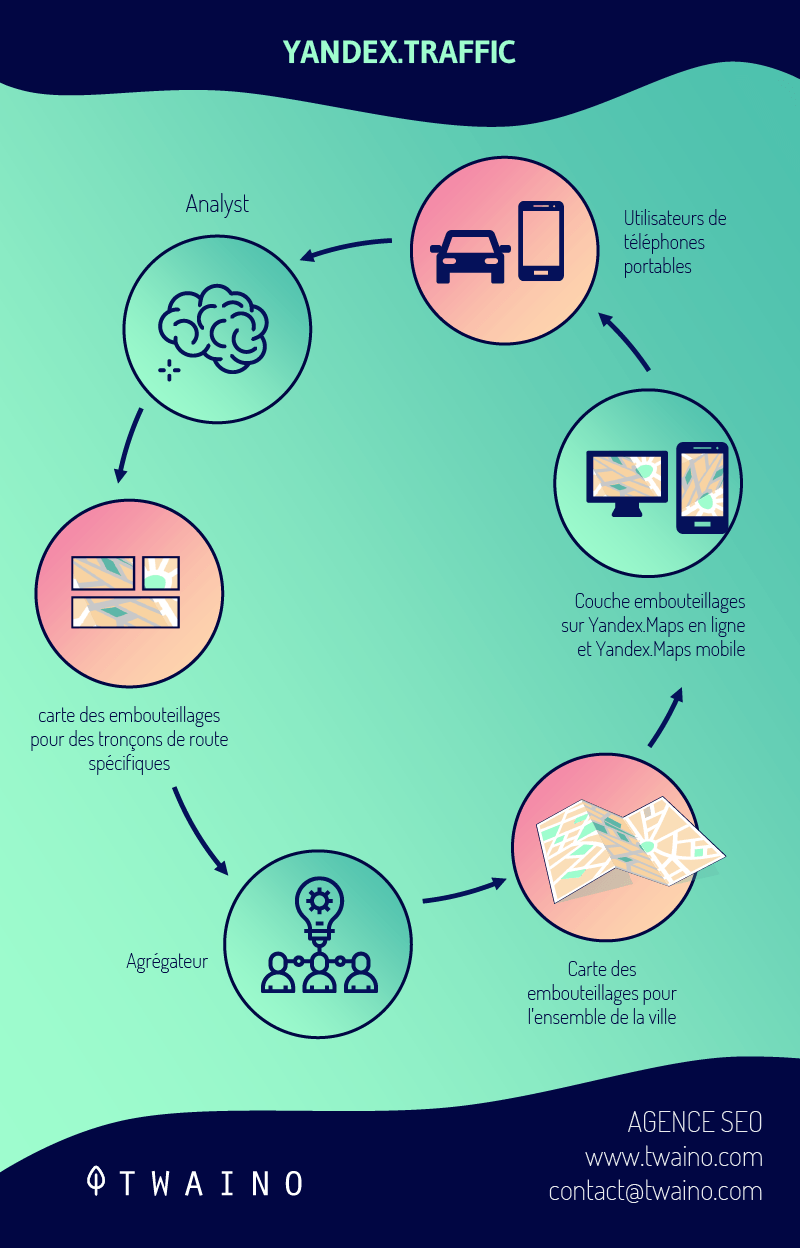 The service incorporates live user notes that provide information on:
Traffic conditions;
Road equipment data;
road video cameras;
GPS tracking of partners;
Historical road traffic data;
Statistical analysis to create accurate road traffic maps in real time and to predict traffic conditions, including along the road.
In some cities with heavy traffic, the service offers a route planning tool that takes into account local traffic updates and conditions.
1.1.4.online market service
Yandexmarket is a large Russian online market platform: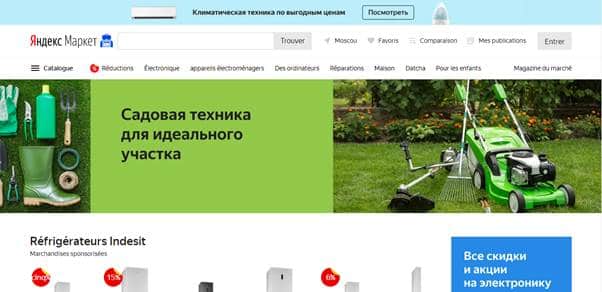 A visit to this site allows Russians to find information, comparisons as well as reviews concerning the product of their choice.
Most of the information is provided by consumers.
1.1.5. Yandex metro
Yandex.Metro offers maps of all metro systems available in Russia and Ukraine.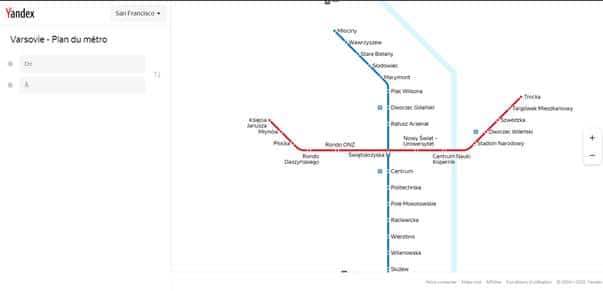 It thus offers travelers the possibility of planning their routes and calculating travel times.
1.1.6. Yandex news
Yandex.news provides users with an overview of the media by offering and presenting news that can be local, national or international.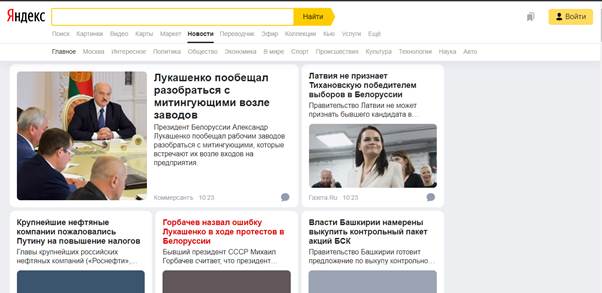 With a multitude of news sources, the yandex.news service is the result of content agreements with several news companies in Russia and Ukraine.
1.1.7. Yandex video
Yandex. video is a video search site in Russia: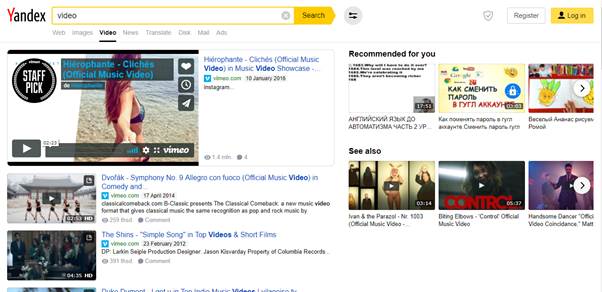 It is a directory for videos from:
Video hosting services;
Media websites;
Sources of information.
1.1.8. Yandex money
Yandex.Money is a popular Russian e-wallet with around 68 million users. It is used in several e-commerce sectors.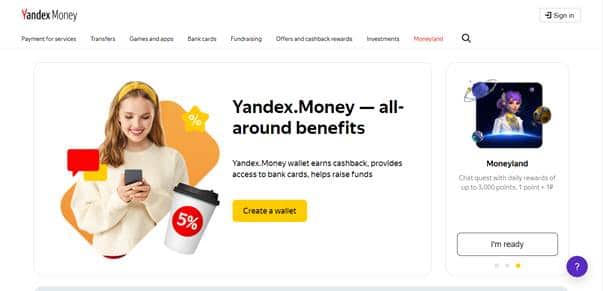 With this wallet, Russians can pay for several things among which we have:
Mobile phone services;
The subscriptions ;
Cable and satellite television;
utility bills;
Virtual and physical goods;
Etc.
The business model used by Yandex Money is based on:
Commissions charged to merchants for processed payments;
Fees paid by users for peer-to-peer payments or for withdrawing funds from the system.
Its main competitor is WebMoney.
Yandex.Money generates about 2% of the overall Yandex business revenue.
1.1.9. Yandex maps
Like Google Maps, Yandex.maps allows these users to:
Determine their position;
To find a location or a business;
To monitor traffic;
Determine the best routes.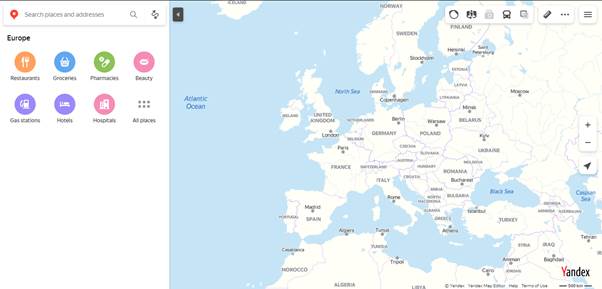 Yandex has signed agreements with mobile telecommunications operators in Russia allowing users to view maps without paying any fees.
1.1.10. Hourly Yandex
Yandex.Timetables offers several services to such users.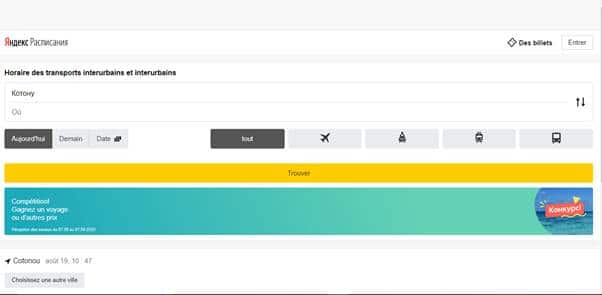 For example, they can:
Know train, bus and plane schedules;
Plan their itinerary from a variety of travel options given the flow of information available;
Users can also buy train and plane tickets through this service.
In all, Yandex offers several services, products and applications that make it the largest IT company in Russia. It has its headquarters in Russia, but operates in several other countries such as:
Turkey;
Kazhakhstan;
Belarus;
Uzbekistan;
Azerbaijan;
Georgia;
Armenia.
Thanks to the set of services offered, the Yandex site is the most visited site in Russia.
1.2. The Yandex search engine
With a market share of 39.62% in July 2020, the Yandex search engine is the second most used search engine in Russia behind Google and these 57.96%.

However, this result is only recent since the Yandex search engine a market share of 52.87% at the end of 2018, unlike Google which totaled 43.32%.
Like any search engine, its objective is to index the best pages to respond effectively to requests from Internet users.
It has its own optimization rules as well as many algorithms on which the display of results is based.
1.2.1. Features of the Yandex search engine that you should know
The Yandex search engine is characterized by certain elements that I consider useful to introduce to you before going further.
These include:
It uses two main algorithms (Matrixnet and the Quality Indicator) to monitor the quality and credibility of websites;
Yandex shows region-based results for some queries;
Yandex is the best search engine for Russia;
The local aspect of Yandex is very developed. This justifies its interest for sites that adopt regional optimization;
Yandex fits perfectly into the Russian culture and offers many other services and applications that are used by Russians;
In the search results, Yandex displays its favicon next to each site, which makes it possible to distinguish them;
Yandex takes longer to optimize a website.
1.2.2. Comparison between Yandex and Google search engines
Although it can be assumed that the Google and Yandex search engines have the same basic functions, there are some differences between them regarding the way sites are optimized and ranked.
1.2.2.1. Indexing
When it comes to indexing new sites or web pages, crawling at Yandex level takes longer than crawling at Google level.
This is certainly not justified by the fact that Yandex robots do not crawl website content as regularly as Google robots do.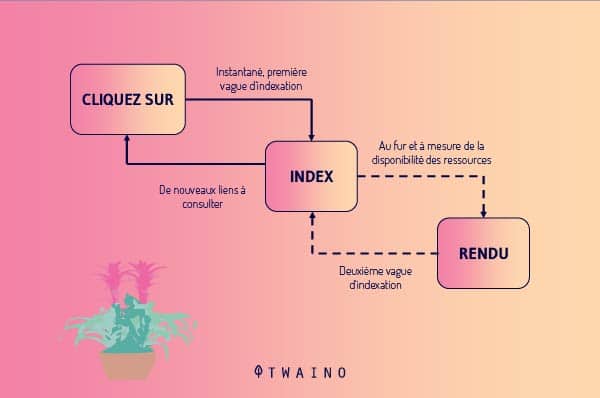 Also, unlike Google, Yandex does not allow you to fetch your pages and force crawlers to re-crawl them.
Instead, Yandex robots recrawl new pages that you submit to them at their own pace and inform you about your Webmaster account.
1.2.2.2. Search
As far as search is concerned, it must be recognized that Yandex attaches great importance to local searches.
This has a great influence on SEO at its level since sites must optimize their content for a given region before hoping to appear in this region.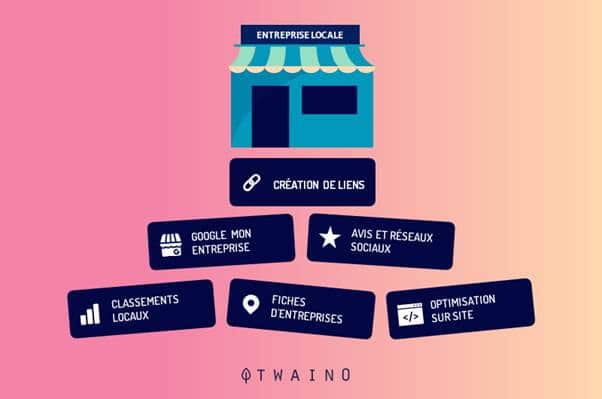 Google, on the other hand, does not make local search a priority, it just needs to optimize its content for keywords in order to appear in search results regardless of where the search was made.
1.2.2.3. Links
While Google attaches importance to the incoming or outgoing links of a website, Yandex does not consider links as an important element of ranking sites in search results.
He also recommends that webmasters focus on improving the user experience rather than links.
Similarly, at Yandex level, we note the existence of specific algorithms such as the nepot filter which searches for and punishes sites which acquire links in an unnatural way.
A bit like Google Penguin, even if Google now manages to tell the difference between a poor quality link and a good quality one.
1.2.2.4. The number of ranking
The factors of a website at Google seem numerous (more than 200) than those of the Yandex search engine.
At the Yandex level, the searchengine journal recommends that you focus your actions on:
Tags (titles, header, ALT);
Keywords in the URL;
The structure of its site;
User experience;
The contents.
Also, with Yandex you don't need to worry about some factors that are important at Google level.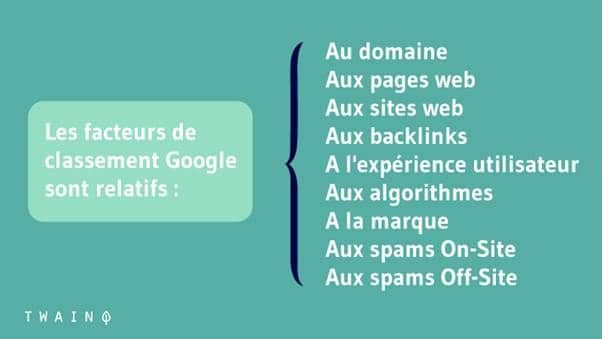 Indeed, unlike Google, Yandex cares less about factors like:
Social signals;
The loading speed of the site;
The markup of the site.
1.2.2.5. The age of the domain
search engine Yandex, the age of the domain is an important element of SEO.
It is perceived as a criterion of relevance and reliability.
Its importance is such that it alone can penalize the ranking of a new site at the search engine level.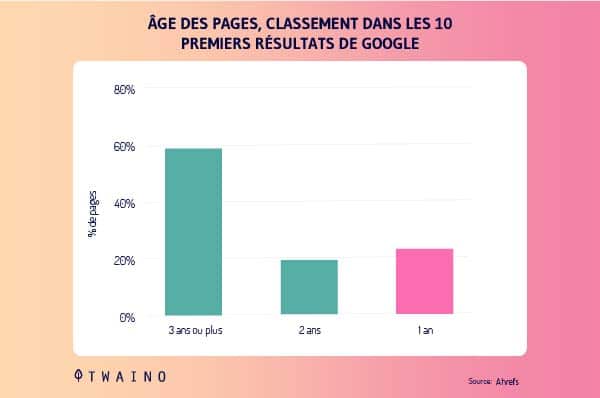 At Google, although domain age is a ranking factor, it does not affect a site's ranking in search results to such a high degree.
1.2.2.6. Fewer tools for webmasters
Tools for webmasters at Google level are more numerous and sophisticated than those of the Yandex search engine.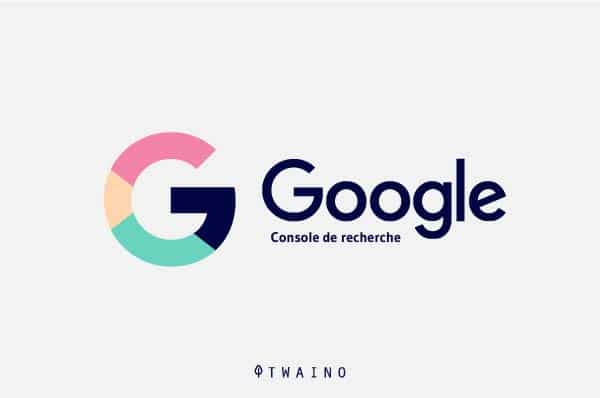 Also, unlike Google, Yandex has a support team to help webmasters in need.
1.2.2.7. Site content
Most webmasters believe that Yandex is more rigorous about the quality of content than Google.
This is probably justified by the very severe penalties that sites offering bad content can incur.
In addition, regularly updated algorithms are there and take care of the grains.
Indeed, Yandex attaches great importance to the quality of the elements that make up your site.
At this search engine, your content must be of very high quality and you must avoid certain practices aimed at misleading users.
Moreover, as another point of distinction you can also remember that:
The Yandex search engine is designed for Russia. As a result, it better understands Russian semantic language and grammar compared to the Google search engine.
At Yandex level, social media optimization seems underdeveloped unlike Google search engines where social media optimization is much developed.
Here is a brief presentation of Yandex and its search engine in a few sentences. The next chapter will allow you to see the elements involved in its SEO.
Chapter 2: The most important elements to consider when optimizing a site for Yandex
This chapter will be devoted to the various elements involved in optimizing a site for Yandex. But first, it would be useful to find out the reasons why optimization is important for Yandex.
2.1. Why optimize your site for Yandex?
Among the reasons that justify the importance of optimizing your site for the Yandex search engine, you have:
The Russian market;
The advantages of the Yandex search engine.
2.1.1. The Russian market
As we have already mentioned, the Yandex search engine fits perfectly into Russian culture.
Because of this, it is most advantageous to use when targeting the Russian population for a product or service you want to offer on your site.
Similarly, in Russia several factors make foreign sites fail to integrate.
Among these factors you have the language, but also the fact that most Russian sites are optimized by region.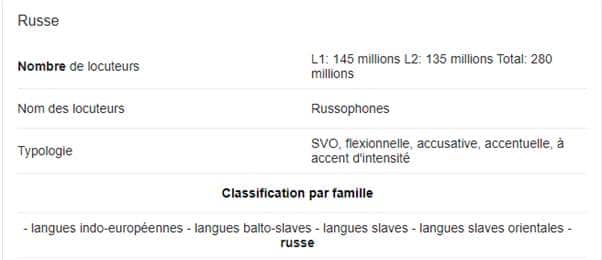 Besides, Russian is one of the most important mother tongues and the 5th most spoken language in the world. It is used by nearly 280 million people worldwide.
2.1.2. The advantages of the Yandex search engine
The advantages of using the Yandex search engine are also a reason for the interest of optimizing your site for this search engine.
Among the advantages offered by Yandex you have:
Ease of use;
Low competition in paid or organic search;
The existence of algorithms that are easy to understand and configure for its websites;
The not too high costs of search per click;
The fact that your site is automatically ranked in the mail.ru when you are ranked in Yandex.
2.2. Ranking factors for the Yandex search engine
The different factors that must be taken into account within the framework of an SEO campaign at Yandex level are:
2.2.1.geo-targeting
favors targeted searches. Indeed, for this search engine the queries are either geo-dependent or geo-independent.
The query is said to be geodependent when the display of the corresponding results depends on a region.
On the other hand, it is qualified as geo-independent when the results of the query are not linked to a region.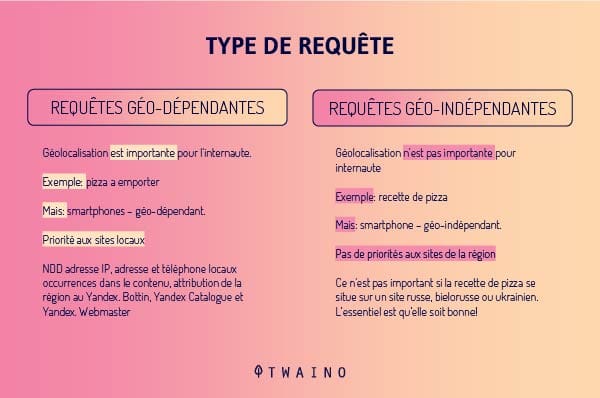 This form of search not only means that most sites are optimized by region, but also that the results of a query can be different from one region to another.
To be in tune with this search and ranking factor for websites, it seems obvious to indicate the region of your website in Yandex tools such as: Yandex webmaster and Yandex business directory.
Similarly, to promote the display of your site by the Yandex search engine, you must ensure that:
Include the address of your company on your site;
Indicate the other regions for which you want to optimize your site;
Make your entire site accessible to Yandex search engine crawlers without hiding content from other regions;
Use subdomains for each region if possible.
In short, use Local SEO.
2.3.2. Metadata
Similar to Google SEO practices, it is important to also optimize your meta tags for Yandex.
This optimization must reflect what your site contains and concern the following elements:
The title or description tag: For each of the pages that you offer on your site, you must ensure that you create title tags.
This tag must be of high quality and must respect a reasonable length.
Indeed, even if the length of the title tag at Yandex can take more characters than that of Google, it is recommended to limit it to 60 characters at most.
The same thing must be done for the meta description tag which encourages the user to click on the link on your page.
Likewise, this tag must be more explicit and better informed about the content you are offering. Its length must not exceed 160 characters.
You should also not forget the keyword tags which must contain words or expressions relevant to the main theme of your site.
The search engine supports and understands Cyrillic and Latin characters. You can therefore write your URL in these characters for a good adaptation.
Also, note that you can use the canonical tags: <<rel=canonical>> to avoid penalties for the presence of duplicate content.
2.3.3. Content
Regardless of the search engine for which you plan to optimize your site, content will always be singled out as an important element. Yandex is no exception to this rule.
It makes a point of honor on the quality of the content of the sites by prohibiting and sanctioning:
Duplicated content;
Poor quality content;
Over-optimized content;
Or even content containing a lot of spam.
Still speaking of content, at Yandex level, it is the AGS algorithms and the quality indicator that assess the quality of the content offered by the sites.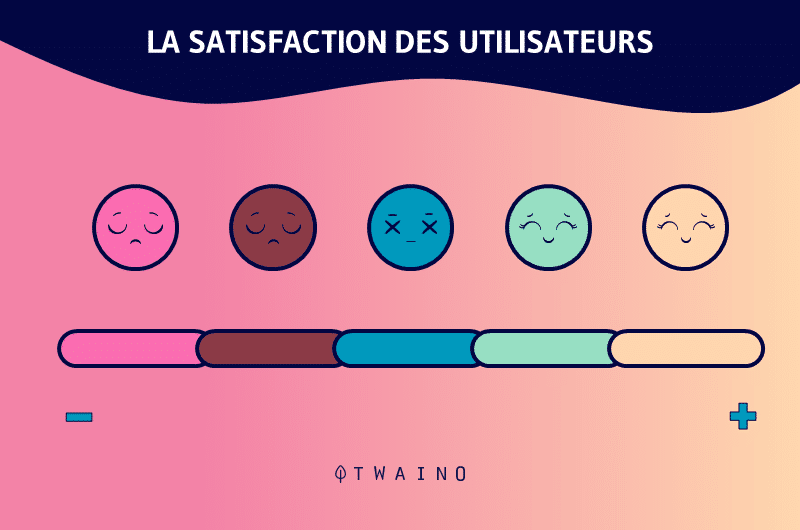 Quality content at Yandex level means that:
You must do everything possible to satisfy the request of the Internet user;
You must use quality links pointing to valuable resources to validate the information provided on your site;
You must also add elements such as videos and images to your content to make reading more pleasant and interesting for the Internet user;
You should add references to related topics to your content;
You must not offer content by copying the work of competitors either in their meanings or in their structures;
You must rid your articles of complex sentences, devoid of meaning or containing themes that have nothing to do with the subject treated;
You should also ensure that you have a publishing approach that involves adding content to your site regularly.
For more on creating great content, check out my guide to the one -upmanship technique.
2.3.4. Age of the domain
The age of the domain at Yandex is an important factor for ranking search results.
It can be defined as the lifetime of a domain. It gives your site a certain power and solidity. It is therefore perceived by Yandex as a factor of relevance for websites.
Because of this, if you have an older domain, Yandex tends to show your site higher in search results.
On the other hand, when you have a new site, you may be penalized by this factor.
Indeed, domainage is so powerful on Yandex that showing a new site in search results is a big challenge.
The often recommended solution is to buy an older domain for your website before launching it at Yandex.
2.3.5. Commercial factors
Several elements are to be taken into consideration if you have an e-commerce site. These are:
2.3.5.1. Your company's detailed contact details
Recognizing that users increasingly prefer to contact companies directly, Yandex recommends providing your company's contact information on your website.
It can be the link of your social network accounts, the email address of your site or the telephone number.
2.3.5.2. The excessive presence of advertising
As a commercial site, your objective is certainly to sell your products or services.
However, Yandex prohibits you from redirecting users to other content.
This may prevent you from appearing in search results as Yandex has algorithms that track and penalize websites that abuse advertising or display too many pop-ups on their page.
A bit like Google does if you fill your website with advertising.
2.3.5.3. The number of items on your site
The factor referred to here is the range of products you have on your site.
Indeed, a user would be more interested in your online store if it presents several products or if the content present is regularly updated.
In addition, the stock availability of the products you offer should also be taken into account.
Thus, thanks to the concept of completeness of niche response, Yandex will not hesitate to rank your site higher in its results.
2.3.5.4. Detailed Product Description
Another factor for your pages to rank in Yandex search results is the availability of a detailed description for the products you sell.
Taking this factor into account, you should normally have a landing page for each product you offer.
Tenant compte de ce facteur, vous devez pour chaque produit que vous proposez avoir normalement une page de destination.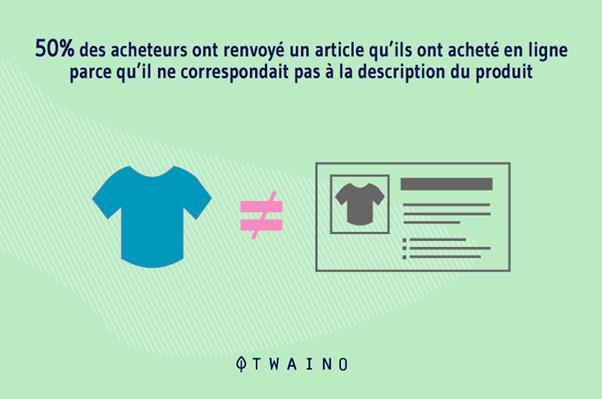 On this landing page, users should find:
Product description;
Product pictures;
The opinions of certain customers who have purchased the product;
Similar products;
The sale price ;
As well as the action button.
2.3.5.6. The existence of shipping services for your items
The offer of a shipping service for the items you sell may also be a ranking factor for your site for the Yandex search engine.
Indeed, to hope to have a good place in the search results, it would be preferable to set up shipping options to facilitate easy access to customers regardless of their position.
This obviously applies to websites that sell physical items.
Likewise, it would be useful to inform about delivery times as well as delivery conditions and costs.
The more details you provide to help your audience, the more useful and relevant Yandex might find you.
2.3.5.7. The titles of the pages of your site and the readability of your domain name
For each page of your website, you must create tags.crawlers to Yandex easily find your page and display it when a request matches it.
As for your domain, you need to create a domain name that is easy to read and understandable for the Yandex search engine.
2.3.5.8. Make sure your page title is consistent with your page content.
The title of each page of your site should be designed in such a way that reading them provides insight into what will be found on your page.
Thus, when in your title you speak for example of the characteristic of a product or when you promise to speak about something, you must always take care to respect that the elements specified in the title are on the page.
When you deviate from this rule, Yandex may consider your page as a deception and penalize its display in search results.
2.3.5.9. Prioritize simple navigation
You must make the use of your site pleasant for the user. This does not normally have to browse the site in search of information.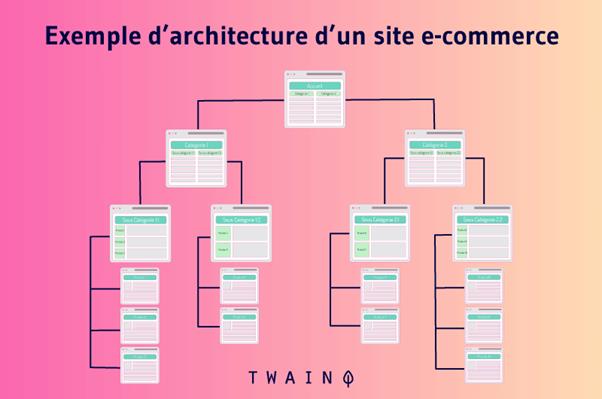 He must be able to find it easily and from the first clicks. Yandex recommends that you make your site navigation clear and accessible to users.
This way, you will undoubtedly increase the user experience and have a better chance of appearing in search results.
2.3.6. Mobile friendliness
Because the number of people using mobile devices to connect to the internet is higher than those using computers, it is important that your website integrates perfectly with these supports.
This implies that your website must not only be intuitive or responsive, but also that it must be able to resize automatically to adapt to the user's mobile screen.
Your site must be readable on both small-screen mobile and large-screen mobile.
Mobile users should be able to easily navigate through your site.
The most important contents should not be camouflaged by advertisements or pop-up windows.
For example, you can consider using Turbo Pages technology launched in 2016.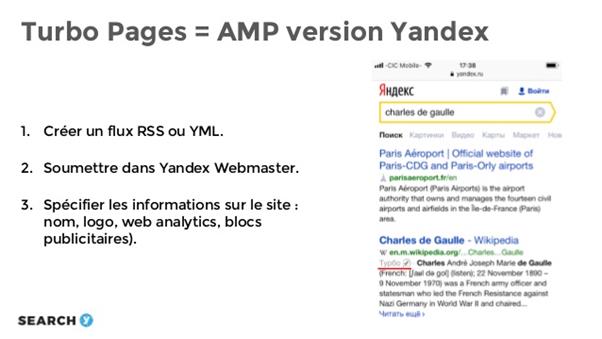 Source : slideshare
Turbo Pages are similar to AMP technology and sites that use this form of acceleration show up in Yandex search engines with the symbol of a rocket.
Turbo Yandex pages allow you to view the content of a web page, without waiting for several seconds.
Thanks to this system, you can, for example, display pages at 15 times the speed even when you are using a3G.
Likewise, it allows you to reduce the bounce rate by 30%.
Also, the pages are located on the Yandex server and when they are unavailable, you can still view them.
2.3.7. Yandex search engine indexing
time The time for Yandex to crawl your site is often long. The reason for this slowness is often not explained by the fact that the search engine displays static pages for queries.
2.3.8. User behavior
The Yandex search engine considers this criterion to be a very important element for displaying a website in its search results.
The importance of this factor for ranking is justified by the fact that Yandex uses these algorithms to track sites that adopt practices to simulate false user engagement.
With Yandex for example, a site that receives a lot of interactions and on which users spend a lot of time will be ranked higher than a site that does not receive many interactions.
Thus, to hope to be ranked in a better position in Yandex search results, it is clear that it is necessary to ensure the commitment of users by offering them valuable content.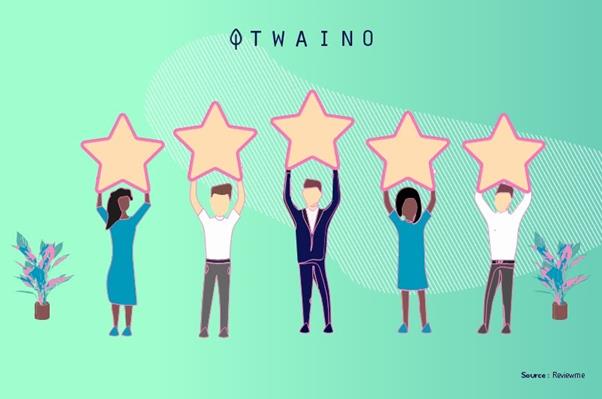 These contents must have been published to solve a problem and inform the reader in a satisfying and new way.
2.3.9. Using Backlinks
Although backlinks are not important at Yandex level, you can use them if you think they will bring traffic to your site.
However, you must be careful not to use links that are bought, of poor quality or that only redirect Internet users to other sites. By doing so, your site may be penalized by Yandex.
2.4. Yandex Algorithms
Algorithms at search engine level define how they work. As for Yandex, here are some algorithms it uses to display search results:
2.4.1. Vega
Introduced in 2019, this Yandex algorithm update brings many changes at the search engine level. The most important change is the implementation of neural networks built on the basis of signals provided by Yandex experts. This facilitates the display of quality results for user queries.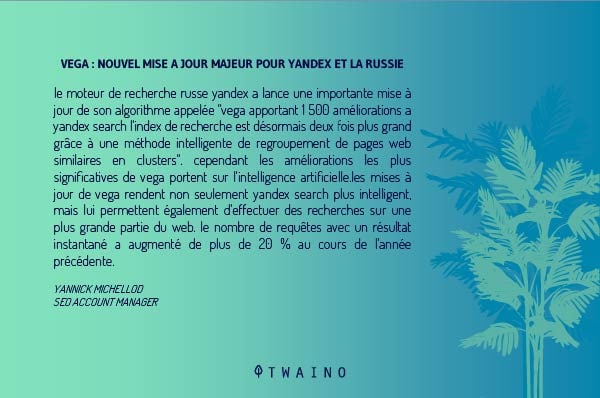 The consequence of the Vega update on the Yandex is that it makes it possible to group together several similar pages.
Thanks to it, users can now explore, store and rate the web more easily. This has also increased Yandex's search index to 200 billion documents.
2.4.2. Yandex Q
Yandex Q is a Q&A service that contains thousands of Q&As.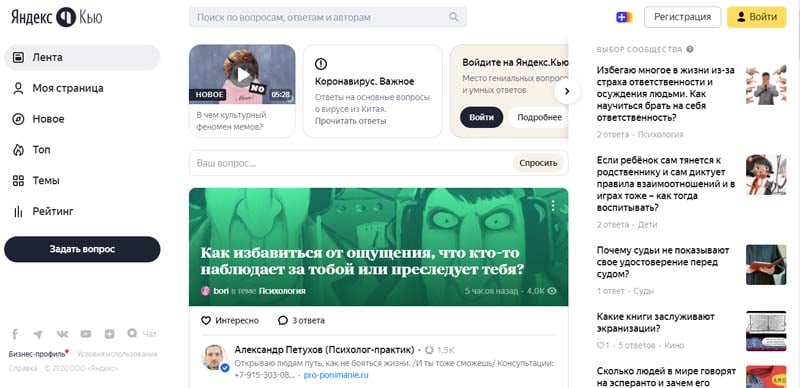 It uses the Yandex of the Andromeda algorithm and the question-answer forum "The Questions" acquired by yandex in 2019.
For users, it will be a question of entering their queries in the search bar to see appearing Q answers at the top of search results like featured snippets.
2.4.3. Andromeda
Implemented in November 2018, Andromeda builds on the functionality of Palekh and Korolev to bring several other improvements to the Yandex search engine.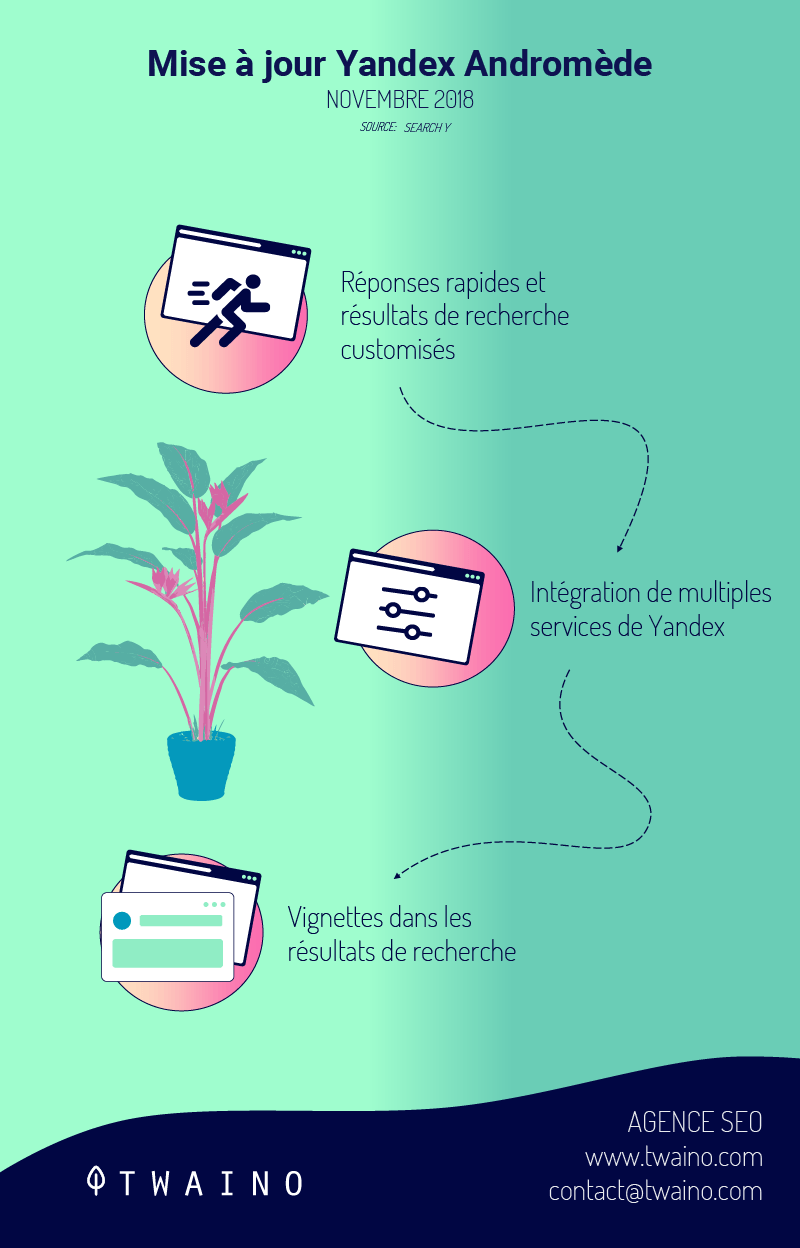 These improvements mainly concern the speed of processing and displaying queries as well as the introduction of experts to help users once again get the best results for their queries.
Similarly, Andromeda allows users to be able to easily recognize relevant sites through the introduction of official site badges.
Andromeda also brings as a novelty the Yandex.collection functionality which allows users to be able to browse and save search results in the form of visual thumbnails or look at those of certain places.
2.4.4. The quality index of a website
In August 2018, Yandex drops its system of qualitative evaluation of links, that is to say the TCI (Thematic Citation Index) to focus on the quality index of the website: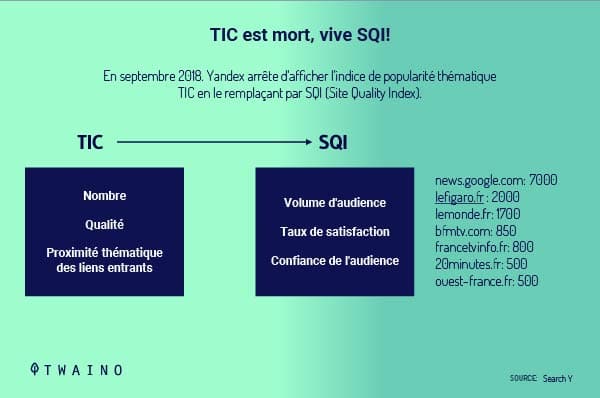 This index is determined on the basis of data from several sources like maps, zen, metrica. With these various data, the quality of the site is calculated and Yandex has an idea of ​​what it represents.
2.4.5. Vladivostok
Vladivostok is a Yandex algorithm introduced in February 2016.
It modifies the functioning of the Yandex search engine by focusing on the way content is displayed on mobiles as well as the user experience of mobile Internet users.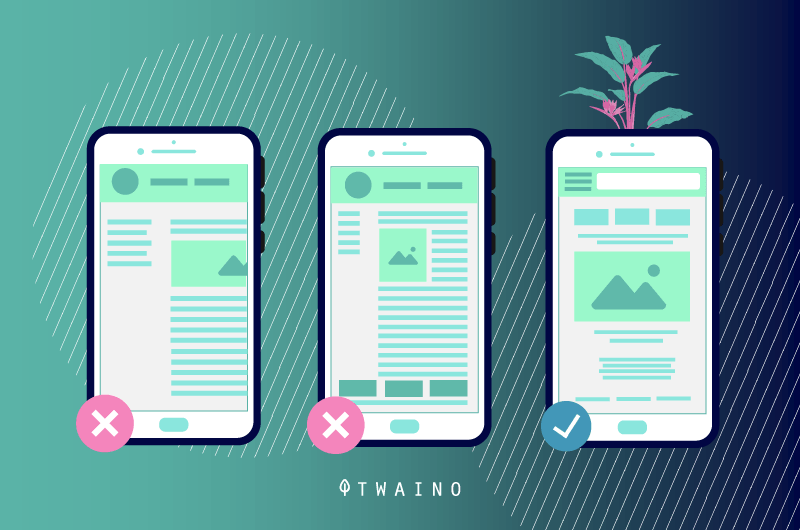 Indeed, this algorithm requires website creators toadapt the pages of their sites to mobile versions.
This requirement is obviously accompanied by a sanction. Sites that do not adapt their content to mobiles may see themselves penalized in the ranking of search results in favor of sites that have their content adapted to a mobile display.
2.4.6. Palekh
Palekh was introduced in 2016 to improve the understanding of long queries (long-tail search) by the Yandex search engine.
The aim is always to provide Internet users with the most relevant results for a query.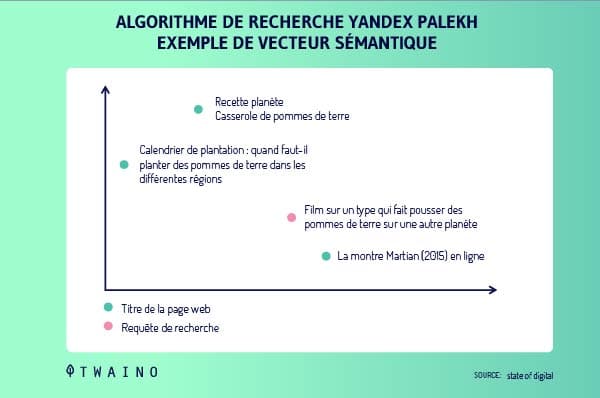 Thus the palekh algorithm improves the functioning of Yandex's basic algorithms, particularly with regard to understanding the semantics, the various and common interpretations of a request.
2.4.7. Korolev
The Korolev algorithm is presented as an update of the Palekh algorithm, it was introduced in 2017 and improves the functions of Palekh by analyzing the requests of Internet users more quickly and with many possibilities.
Just like Palekh, the Korolev algorithm works on the basis of a neural network and is interested in the semantics of the words contained in the queries of Internet users.
It is able to learn from the search behavior of Internet users and match their queries to the meaning of the pages.
2.4.7. Reykjavik
Starting in 2011, Yandex began to focus on tailoring search results to Internet users.
The first algorithm that was then created for this mission is Reykjavik.
It enshrines personalization of search results for the benefit of yandex users by enabling the display of search results based on the language used by a browser or on the search language preference of an Internet user.
2.4.7. Kaliningrad
Working on the same principle as the Reykjavik algorithm, Kaliningrad came into existence in 2012. It further improves the personalization of Internet users' search results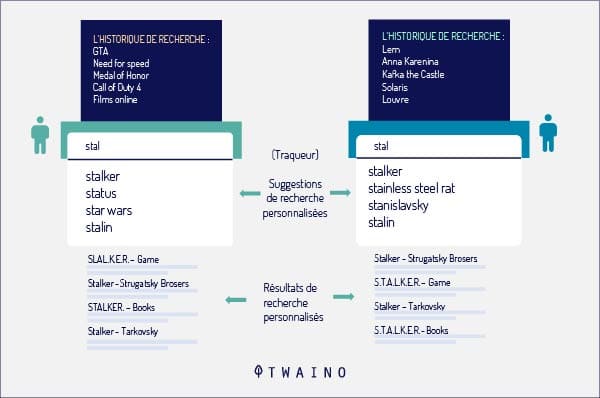 Beyond the language questions answered by Reykjavik, kaliningrad allows the display of search results by taking into account a user's search history and his behavior in the results pages.
2.4.8. Matrix net
Matrixnet is the Yandex algorithm designed to allow the search engine to engage in machine learning. It was launched in 2009.
This algorithm has the function of displaying the best results on the screen of Internet users.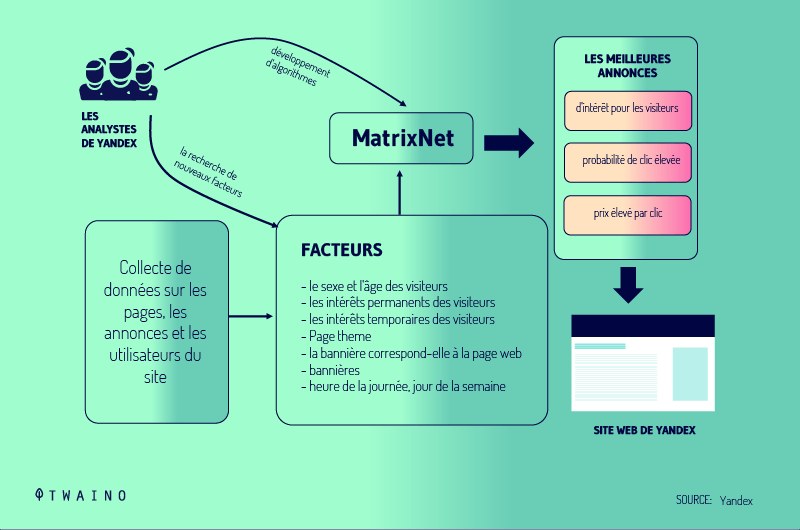 For this, it sets up thousands of variables and ranking factors that serve as the basis for displaying the search results of Internet users according to their:
Research intent;
Interpretations.
The Matrixnet algorithm was introduced at the same time as the Snezhinsk algorithm. Thanks to snezhinsk, the Yandex search engine could adjust the ranking of the site for certain queries without spoiling the search for other queries.
It displayed for short queries that were subject to multiple interpretations more non-commercial than commercial content.
2.4.9. Ranking without links
Introduced in 2013, the algorithm made it possible to display certain search results without taking links into account.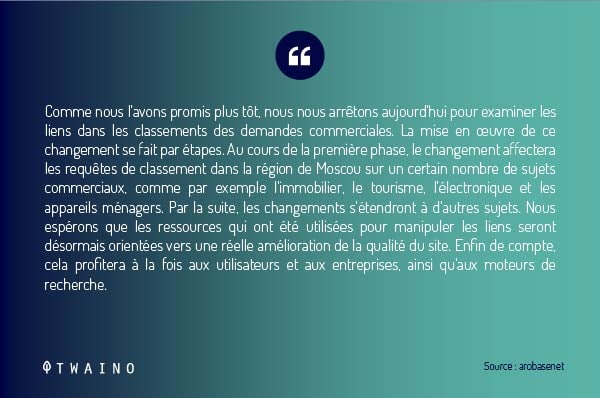 He is more interested in the sectors of tourism, real estate and household appliances designed for the general public.
2.4.12. Krasnodar
Better known as spectrum, this algorithm was introduced in 2010.
It divides user queries into several semantic categories and calculates their importances as well as how they should be displayed in search results.
This has allowed Yandex to diversify the top results that show up in its search results. Krasnodar is also interested in the different interpretations that Internet users' requests may have.
2.4.9. The 8SP1 algorithm
The 8SP1 algorithm was set up to promote the ranking of new sites that are of better quality. It also promotes the ranking of sites by trust rank and a weighting of backlinks.
2.4.10. Magadan
Magadan is an algorithm that allowed the search engine to display the results of queries taking into account the uniqueness of content. It was launched in 2008.
The algorithm also allowed Yandex search engines to understand a query and clearly distinguish whether it was a commercial, local or national query
2.4.8. The Munisink algorithm and its improvements
In 2006, the search engine integrated an algorithm whose functionality is the geolocation of sites to allow users to find results according to their search intentions and the city in which they reside.
Thus, they can choose to see the results of their searches only for the region in which they are.
In 2009, the geolocation algorithm was improved.
The decision to consider only the city in which the user lives for a query was now taken automatically.
Similarly, the algorithm allows website creators to choose their localities. We should not forget either the improvement of the classification for certain cities.
In December 2009, the geolocation algorithm was modified once again.update Konakova which extended these ranking factors to 1250 cities.
, in 2010, the arrival of the obninsk further modifies the functionality of the geolocation algorithm.
This algorithm actually allowed users to know the region in which a site was based.
Another change in the algorithm concerning geolocation arrived in 2012 and concerned the fact that for the same request users saw different images depending on whether they were in Russia, Ukraine or Kazhakhstan.
2.4.16. Other Yandex
Nakhodka
Also included in 2008, this algorithm allows Yandex to work on the internal pages of websites and to address the issue of camouflage.
The Nepot Filter
This algorithm existed since 2005. It was updated in 2008 and intervenes in the management of link spam. It fights link spam by looking for sites that acquire unnatural links.
The "You are spammy" filter
Integrated in 2011, "you are spammy" is a filter put in place to track content stuffed with keywords and spam.
This algorithm actually made it possible to determine the way in which a site was interesting for Internet users as well as its level of confidence.
The "fake pop-ups"
filter The "fake pop-ups" filter was introduced in 2012 to penalize websites that put fake pop-ups or notifications on social networks.
The "fake pop-ups" filter also demotes websites that present sexual or aggressive advertisements in the search results.
The AGS filter
The AGS filter was a sanctioning algorithm launched in 2014. When hitting your site, Yandex will not display more than 10 pages of it. The penalties affected sites that offered duplicate and poor quality content.
Sites with unique content, but which do not have real added value for users;
Sites that hope to generate clicks on affiliate links or advertising revenue;
Sites selling and placing links.
That's it for Yandex algo, let's see some tricks to effectively search this search engine.
2.5. Yandex search operators
Like Google, the Russian search engine also has codes that can be used to refine your searches.
Here is a list of search operators that may be useful:
2.5.1. The URL operator
The URL operator allows you to find pages located on a given site.
For example, if you are looking for articles published on the neilpatel site on the subject of seo, it is enough to write in the Yandex search engine the following formula and start the search:
SEO URL: www.neilpatel.com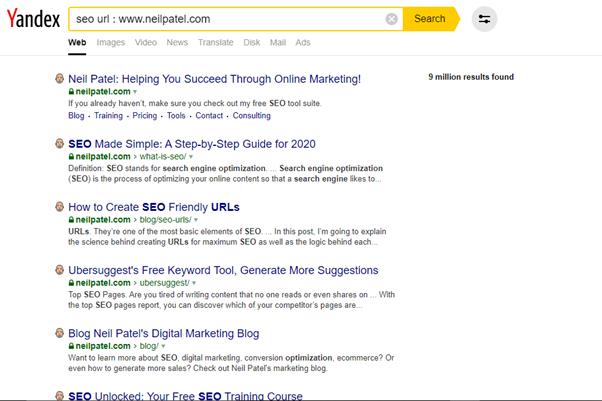 You will then see most of the pages talking about SEO on this site.
2.5.2. The site operator
The Site operator allows you to search for information by browsing all the subdomains and pages of a site.
For example, to find all the articles published on the neilpatel site, just enter the following formula in the Yandex search bar: site: www.neilpatel.com and launch the search.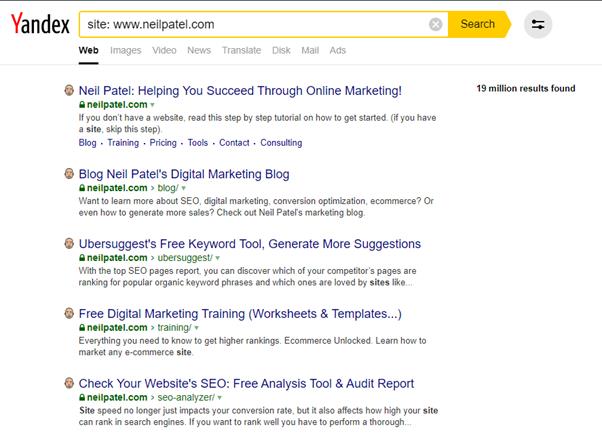 As you will see, the use of this operator will allow you to have access in the search results to all the articles and pages coming from the sub-domains and/or pages of the Neilpatel site.
2.5.3. The host Host operator
allows you to search for pages hosted on a host. To use it to find out, for example, all the hosts hosted on the google.ru site, just enter in the Yandex search bar: search host:www.google.ru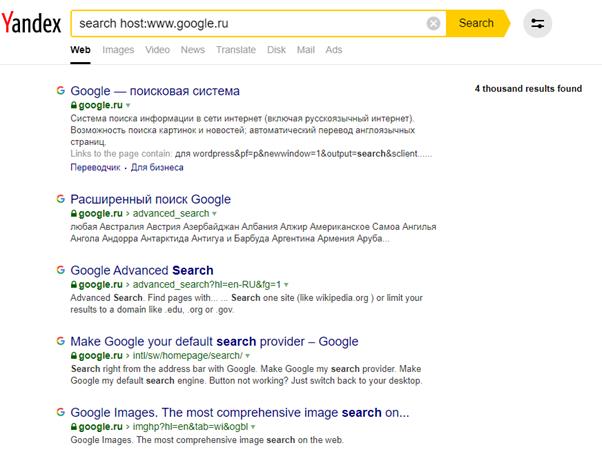 As you can see, you will have access after validating your search to all the pages hosted by the google.ru search engine.
2.5.4. The rhost operator
The rhost search operator is identical to the host operator, but can be used to search subdomains of a site. Using it for the Yandex search engine, one will have to write in the search bar: news rhost:tu.google.www.
This will then allow us to see the subdomains of this site displayed.
2.5.5. The Domain operator
This operator is used to find the pages located on a given domain.
For example, to discover the pages of the domain of Yandex, it is enough to write in the search bar: Yandex domain: com.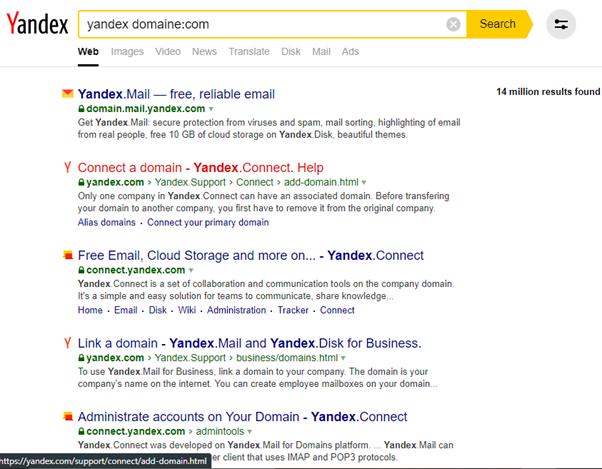 Once done, we find the different domains present on the yandex domain.
2.5.6. The mime operator
It is used to search for documents in a specific format. For example, to find PDF files about Russia, it is enough to enter in the search bar of the Yandex engine: Russia mime: pdf.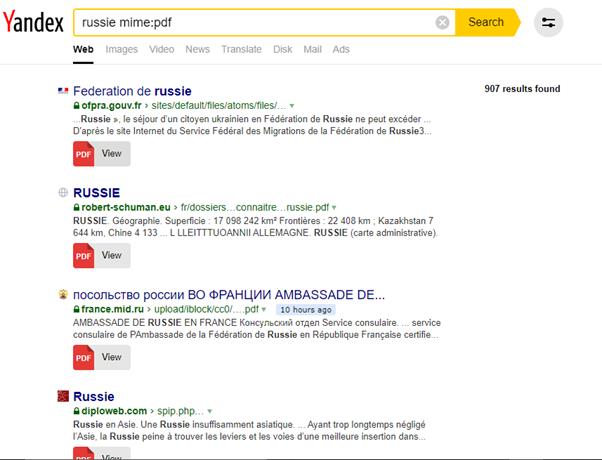 As you can see, the results that appear on the search screen are undoubtedly links to PDF files on Russia.
2.5.7. The Lang operator
This is the Yandex operator that allows you to find content in a specific language. If I want to search for example "found results in French on Russian dolls", all I have to do is enter the formula in the search bar: Russian doll lang:fr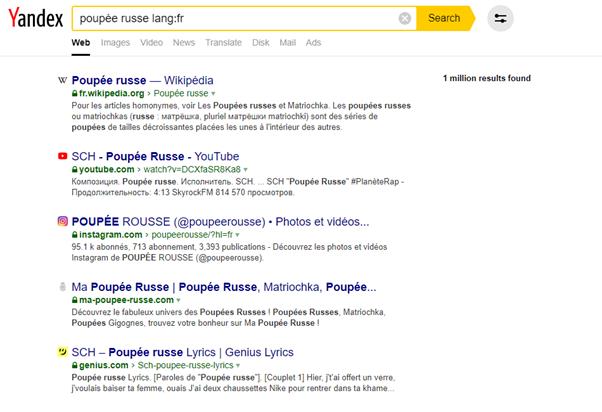 I will therefore have a page of search results completely in French .
2.5.8. The Date operator
It allows to find pages by modification dates. For example, to find content on the neilpatel site on the date of January 20, 2020, all I have to do is type: neilpatel date:20200120.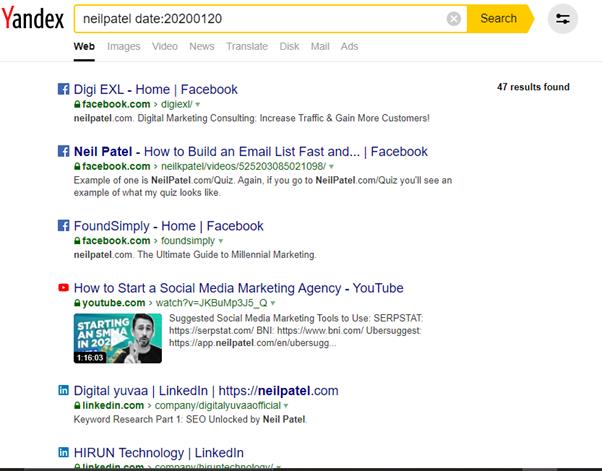 You will then find a list of content on the neilpatel site as of January 20, 2020.
2.5.9. The title operator
It allows you to search for a word in the title tag of websites.
For example, to find only content on SEO, I just have to write in the Yandex search bar the following formula: title:SEO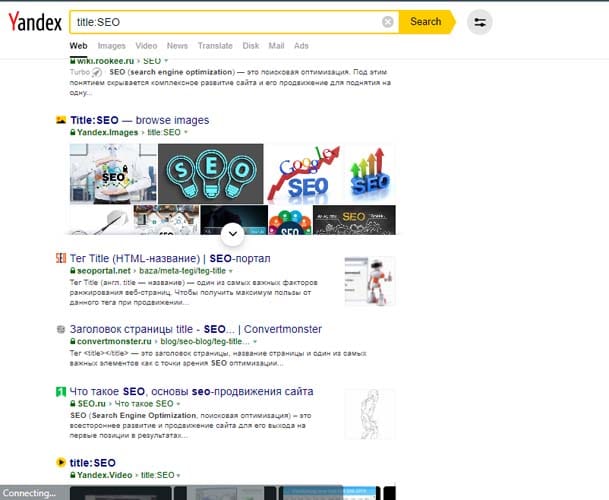 As soon as you launch the search, you can see that all the titles of the pages that are displayed on the screen contain the word SEO.
Chapter 3: How to optimize your site for Yandex?
Optimizing your site for Yandex means adopting a number of practices concerning both the technical elements of your site and its content.
3.1. Russian SEO Basics
When planning to create and optimize a website for Russia, you should normally:
Have a Ru domain and use hosting services that operate in Russia;
It would be better if you target a region for your content;
Create your content for Russian culture and language;
Use UFT-8 encoding for optimal display of your site's text in web browsers;
Structure your site, ensuring that each part is well done and provides a better user experience;
Provide contact information on your site to allow users to get in touch with you if they wish.
3.2. Optimizing your site for Yandex
To optimize your site for YANDEX SEO, you should start by looking at the following:
3.2.1. Adding your site to Yandex
To optimize your site for Yandex, you must first add and verify your site to the Yandex Webmaster Tool.
To do this:
You must first create an account on the passport.yandex.com.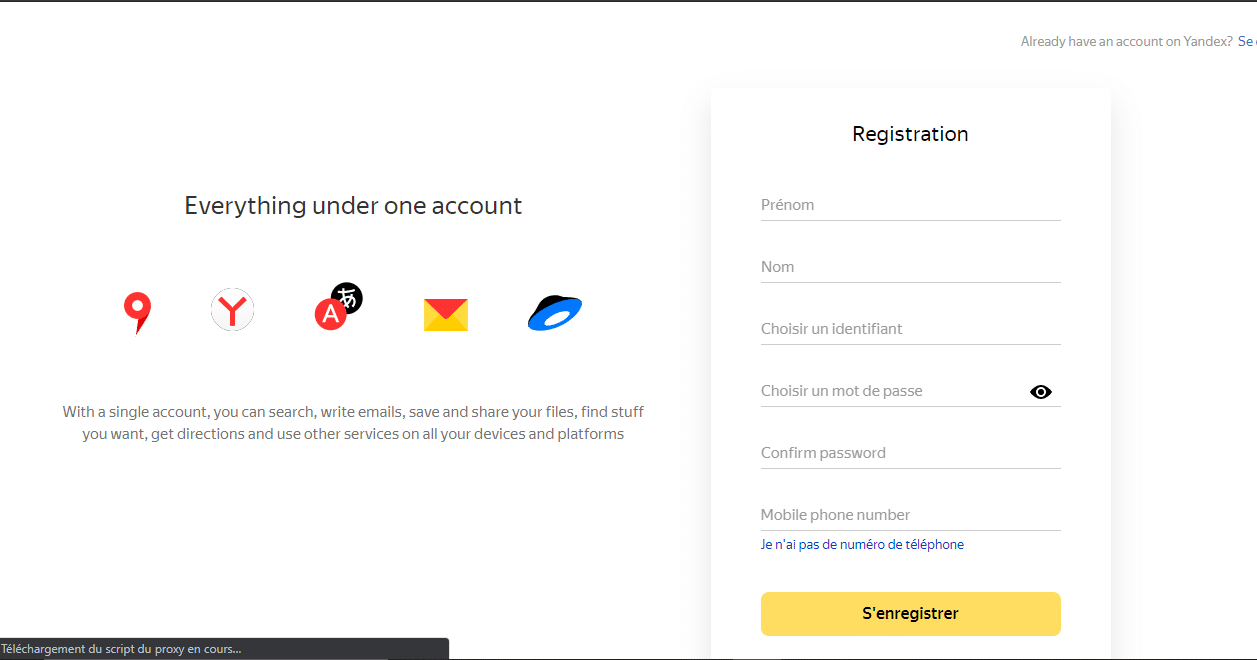 You just have to fill in the information relating to:
Your Name;
Your first names;
Your username.
Next, you need to choose and confirm a password. Yandex will ask you for a phone number, however you can ignore it.
In this case, you choose and answer a security question that will allow you to recover your account in case you forget your password.
Once you have an account, you can now log in to Yandex services. webmaster.
As soon as you have chosen your site and logged in to your backoffice, a dashboard will appear and you will have a dialog from Yandex asking you to verify your site.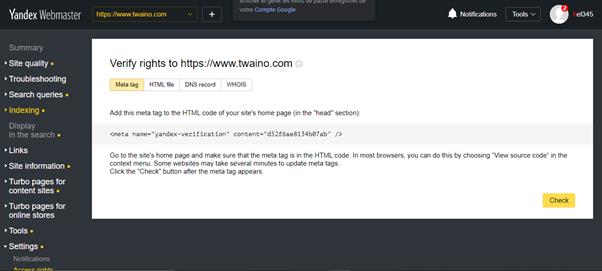 As you will see, you have 4 options to use to verify your site:
Meta tag: Here, you are asked to add an HTML tag in the head section of your site;
HTML file: This option requires uploading an HTML file to the root directory of your site;
DNS record: At this level you need to add a TXT record to your DNS settings;
WHOIS: This verification solution involves adding and verifying your WHOIS email via Yandex.Passport.
If you use wordpress, verifying your site from the meta tag is an easy fix. You can do this with a plugin like YOAST SEO.
You just need to:
Download and install the plugin;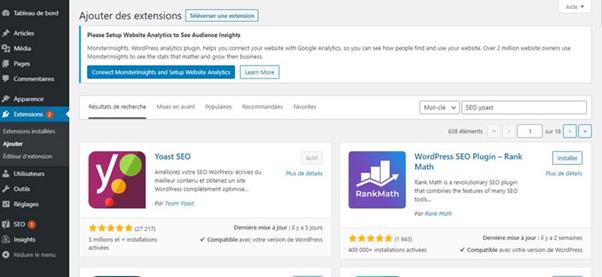 Go to the tool settings;
Choose the webmaster tools tab;
To paste the code in the box in front of Yandex;
And save the changes.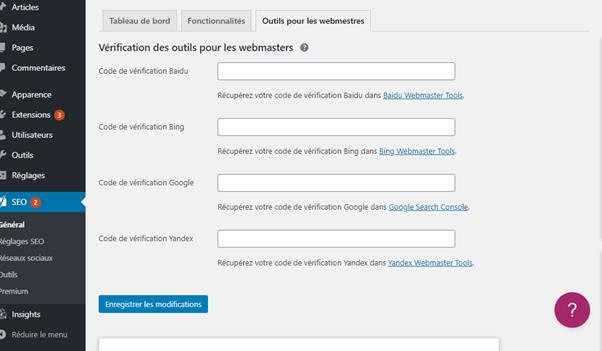 3.2.2. Identify the question your site answers
Like most search engines, Yandex aims to respond in the most satisfactory way to a user's queries. Therefore, if your site provides a complete answer to a question, it is possible that it appears in the first search positions.
Indeed, when you create a site, you must take into account the way people formulate their requests to create your content. Because the results displayed for a request include for the most part the words of the request of the Internet user.
So think about analyzing how Internet users interested in your services would type a query in the search bar.
In addition, it would be interesting to use the keyword research tools to analyze the strength of the keywords you use for your content.
3.2.3. Present the elements of your site correctly
As you know, the ranking of a site in a search engine is determined in part by its content.
But there is also the way in which this content is presented.
Indeed, regardless of the quality of your content, if it is not well presented, it may not be accessible or usable.
Similarly, Yandex may not take it into account, and you will be penalized in the rankings.
To avoid this, you must therefore:
Create attractive and well-structured pages;
Clearly specify the purpose of the page;
Make your text more accessible by breaking it up logically.
3.2.4. Do not forget to design the title of your page well
A web page worthy of the name must include certain elements and you should not neglect them.
For example, you should always be careful to design your page title.
The title it's what lets a search engine know what's on your page.
This is the part it displays that features the link to your site in the search results.
You must ensure:
That it is in phase with the content of your page;
Keep it brief, but explicit;
That it attracts, but does not deceive visitors.
Still in terms of titles, don't forget to use the h1, h2…..h6 tags in the text of your page to make it easier for the user to read its content.
This also allows the Yandex crawler to determine the structure of your page
. Furthermore, note that to be more relevant, your site must respect a certain layout and be compatible with the browsers of Internet users.
In other words, your site must be able to display correctly in all browsers.
This will, for example, increase the reach of your different content.
Similarly, it is important that you do not prevent the reading of the content of your site by setting up popup windows or inopportune advertisements.
3.2.5. Think about the indexing of your website
To be ranked in Yandex search results, your site must imperatively be indexed by its robots. You must therefore:
Set up sitemaps for your site: sitemaps give indexing robots an idea of ​​the structure of your site. It is mainly about the structuring of the links of the pages of your site presented in XML format.
Set up a robots.txt file: The use of robots.txt allows robots to be told which pages to explore or not. You can thus use it to prioritize the pages of the site to be explored. With directives like Disallow to prohibit and clean parm to indicate the insignificant parts of your site, you will be able to direct the robots towards the most important contents of your website.
Still with regard to theindexing of your site, it is important to know that at the level of the Yandex search engine, the following limitations can be an obstacle for the exploration of your site.
Thus, it is recommended that you:
Ensure that all pages on the site respond with the 200 OK code;
Ensure HTTP headers are correct;
Ensure that the server returns the 404 error code for nonexistent URLs;
Make sure to place mobile-friendly site versions as well as language versions in subdomains.
3.2.6. Remember to properly structure your site
The structure of a website is formed by the links that lead from one page to another or from one site to another.
The Yandex search robot follows these links and analyzes them at the time of exploration.
So, if it happened that the pages of your site do not contain links to other pages, the Yandex robot will not be able to recognize them.
These pages will therefore not be indexed and will not appear in search results.
You should therefore be interested in how the pages of your site are linked to each other.
To do this:
Keep a clear link structure on the site. Each document must belong to a certain section;
Make sure that each document is accessible by a regular link;
When linking to pages on your site, consider the home page to serve as the entry point. Because you must ensure that navigation on the site is easy;
You should prevent the crawling of information that is not useful to the search engine. For example, prevent crawlers from having access to similar pages, internal search elements, etc. ;
For each page on your site, make the URL unique and clear. This will allow the robots not to be mistaken and to better integrate the content of each page;
Provide text links to other sections of the site to give the crawler more information about their content;
Use sitemaps. For a very large site with many pages, it would be best to use a sitemap to make your site easier to crawl.
To add your sitemaps to the Yandex Webmaster Tool:
In the left sidebar, click on "Indexing";
Click on "Sitemap Files";
Enter your sitemap URL;
Click "Add".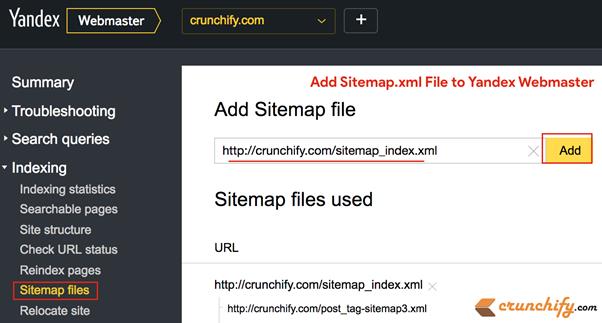 Source : Crunchify
3.2.7. Use graphic elements
The existence of graphic elements on your site is a factor of attractiveness.
However, certain practices must be respected when it comes to optimizing your site for the Yandex search engine.
You must set ALT attributes for each image on your page. This is for the simple reason that the attribute makes it possible to replace the image with text when it is not available, and the attribute information makes it easier to crawl your site for Yandex image.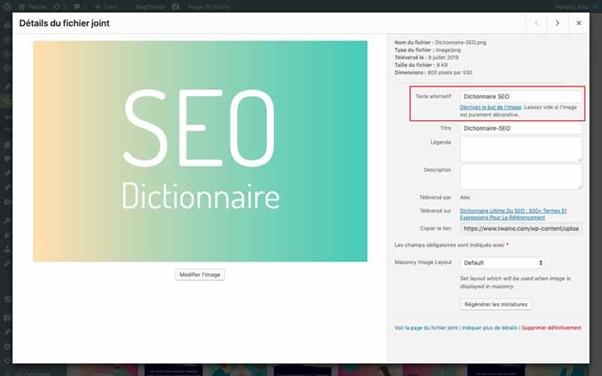 In addition, when it comes to graphics, you should:
Avoid replacing images with text so that all the necessary information can be indexed;
Try to place images as close to the text as they illustrate;
Name the images meaningfully;
Anchors that point to images must be meaningful;
Prevent auto-generated images from being indexed.
3.2.8. Work on your site
's links Links are an essential part of the internet. They link web pages and serve as paths for users.
Therefore, it is very important to pay attention to the links you use that link your site to other resources.
If for example other sites contain links to your site, it would be better if they use anchor words that contain a relevant description of your site instead of words like: here, this site, etc.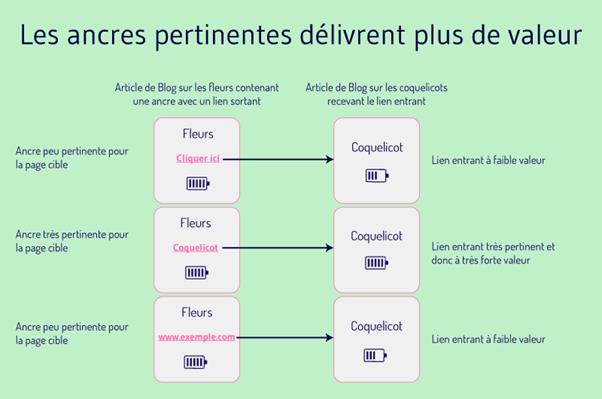 Likewise, if you have sections where users can leave comments, you should pay attention and check the links that are likely to be placed in these places.
If possible, add the rel= "nofollow" attribute to prevent them from being indexed by Yandex robots.
The Yandex search system does not take into account links from spam sites, but the reputation of your site can suffer if you do not control the links left in its pages.
3.2.9. Do not forget to configure the display of the site in search results
With the Yandex webmasters tool, you can add and change the following information:
Capital letters of the site name;
Site links to sections of the site;
The meta description tag.
When not defined, a snippet is generated based on the text elements of the page and its content.
You can control this element by correctly filling in the meta tags yourself.
3.2.10. Analyze the behavior of users of your site
To promote better results at the level of your site, pay attention to the way Internet users behave when they arrive on it.
Studying their behavior will let you know exactly what to improve to retain them.

For example, seek to know:
The pages on which he spends the most time;
The way he navigates the site;
The reasons that keep users from pressing your call-to-action buttons;
The pages where they have difficulties and those which are easy for them;
Etc.
Also use a tool like Yandex Metrica to have analysis reports on all these elements.
With this tool, you can identify the sources of the traffic you receive.
If you find out where users on your site are coming from, you can understand which resources are providing site traffic.
If your site has new sources of traffic, also analyze the behavior of these users on the site. They can tell you about other things that need to be changed at the site level.
Also keep in mind that internet connection speeds vary between users. If you suspect that some visitors to your site may be experiencing slow connections, reduce the size of your site pages.
For example, avoid using multi-megabyte images as artwork.
3.2.11. Do not neglect the choice of the domain and the hosting of your site
Choosing an effective domain name is also a good SEO practice.
Keep your site's domain name short and easy to remember to make it easy for users to remember your site's name and recommend it to others.
If you have a subdomain, provide Yandex robots with the name of your site's main domain and use the 301 redirect to allow them to crawl the subdomains as well.
However, you must be certain that the sites are the same and have the same content.
In addition, for your hosting, choose a host taking into account:
The access speed of your site on the host;
Access facilities;
The response time of the host;
Failures often encountered and their durations;
Etc.
In short, look for the web host that offers the best services and low downtime if something goes wrong.
Chapter 4: What are the tools of Yandex SEO
In this chapter, I introduce you to the different tools used in Yandex SEO. First you will find the tools offered by Yandex and then other tools.
4.1. Yandex tools
The different tools that Yandex makes available to these webmasters are:
4.1.1. The yandex.wordstat tool
This is a free keyword research tool provided by Yandex. It offers to analyze keywords and provide you with the corresponding statistics. To use it, just go to the yandex wordstat, enter a keyword in the search bar and click "submit". You will then see the statistics for the entered word. They are grouped in a two-column table.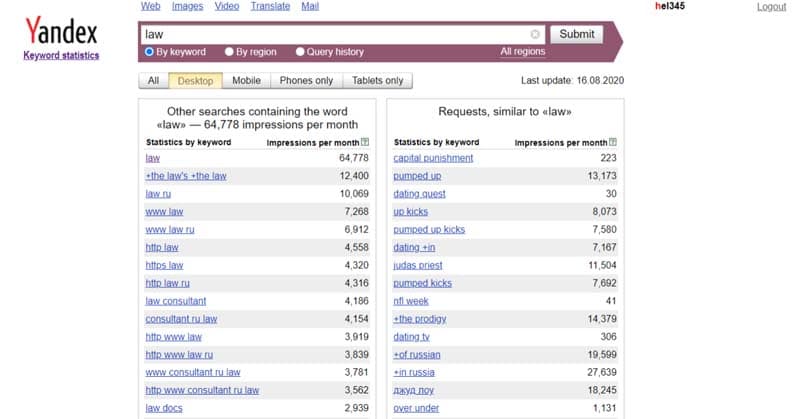 In the left column, you have the statistics concerning the number of searches that include the entered keyword.
In the right column you have data on the number of searches for words similar to your keyword.
The statistics provided by the tool can be consulted either generally or by medium (computer, smartphone, tablet).
Analyzes can be done by keywords by region or based on query history.
Beyond its keyword analysis function, you can use this tool to have access to other functionalities such as:
Keyword trends;
The regional interest for the keywords the actual search volume for the keywords.
4.1.2. Yandex Metrica Tool Yandex
Metrica is a free tool that takes care of analyzing your website. Once you connect and associate your site, you have access to several feature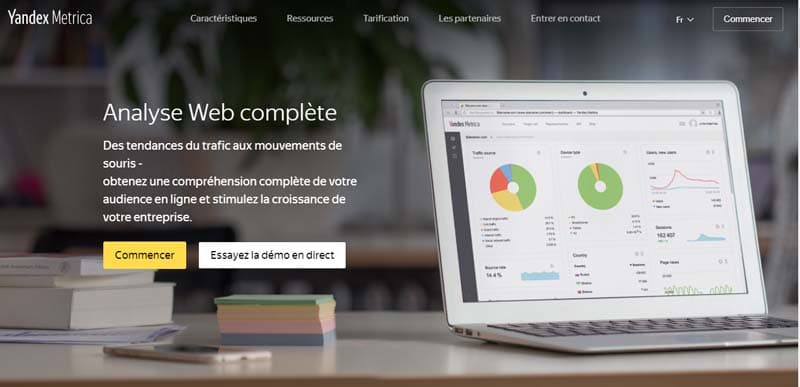 You can follow indicators related to:
Traffic: you can consult your site's traffic information for both computer and mobile;
To the public: With Metrica, you have the ability to track the behavior of your users, see their location;
Performance: You also have the possibility to consult the statistics related to the different activities that you carry out on your site.
For example, you will be able to determine your return on investment and follow the evolution of the conversion funnels that you set up.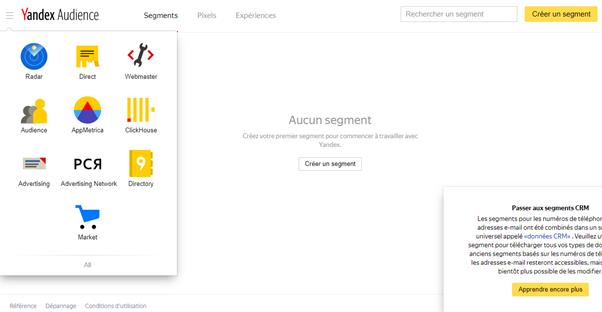 Behavioral analysis: Metrica also allows you to see how users interact with your site and find out what interests them.
Customization of your indicators: Beyond the indicators already provided, Metrica also allows you to define and customize other indicators. You can also add reports.
4.1.3. The Yandex webmasters
tool The Yandex.webmasters provides various data about your site.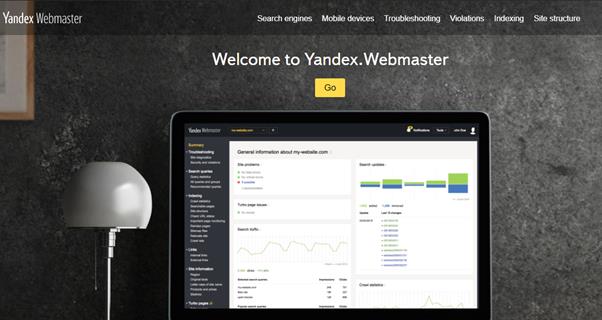 Once connected to the Yandex webmasters tool and after adding your site by inserting its URL address, you are prompted to verify that the site belongs to you.
The Yandex webmasters tool requires you to perform a few actions for this. These actions relate to:
The HTML file;
DNS record;
WHOIS services.

Anyway, with this tool you have:
An idea of ​​the quality of your site;
Information on the security of your site and a diagnosis;
Information about search queries. They relate to the statistics of the requests, the pages of your site, the tendencies as well as the recommendations of keywords;
Information about the indexing of your site. You will mainly find there the statistics of explorations of your site, the pages which can be consulted, the structure of your site, the sitemap files, etc. ;
Information on internal and external links;
Your site information. This information concerns the region of the site, the products presented, etc. ;
In the Yandex Webmaster Tool, you can also:
View your site's robots.txt files;
Remove internal results pages from your site;
Find most Yandex services.
4.2. Other tools for Yandex SEO
Apart from the various tools that Yandex offers, you have several other tools that allow webmasters to optimize their site for search engines.
4.2.1. The Mail.ru Keyword Research Tool
Mail.ru is a search engine. It came third in the most used search engines in Russia with a share of about 1.18%.
Despite this position, it provides very interesting analysis tools. The webmaster tool it offers allows you to discover the statistics of search queries. This statistic is based on the number of requests, unique users by gender and age.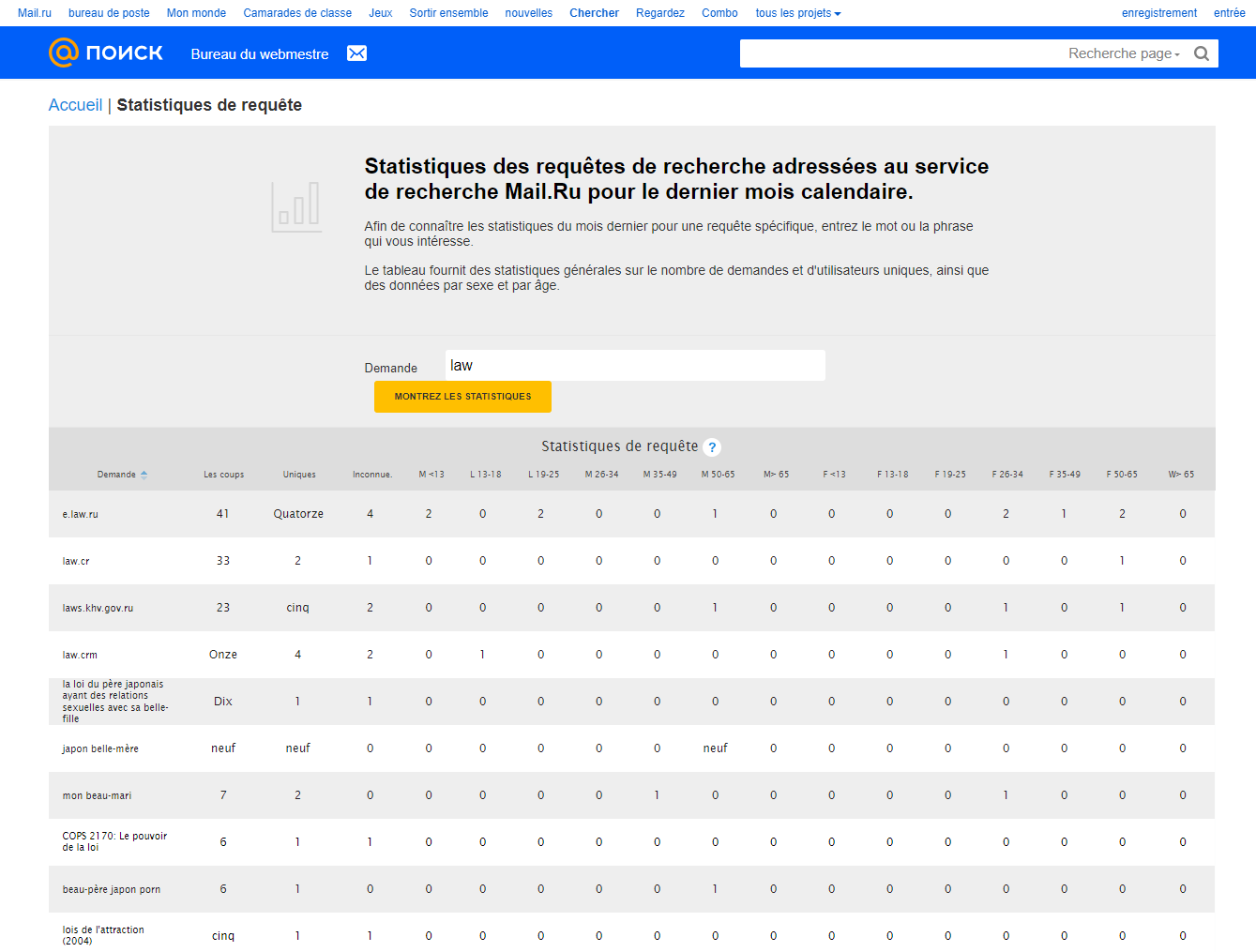 Beyond these keyword analysis features, mail.ru allows you to obtain several data on the behavioral factors of your site users.
4.2.2. The
Spywords tool is a tool that provides you with competitive monitoring. Thanks to spywords, you have the keywords of your competitors. You can also analyze their requests and advertisements.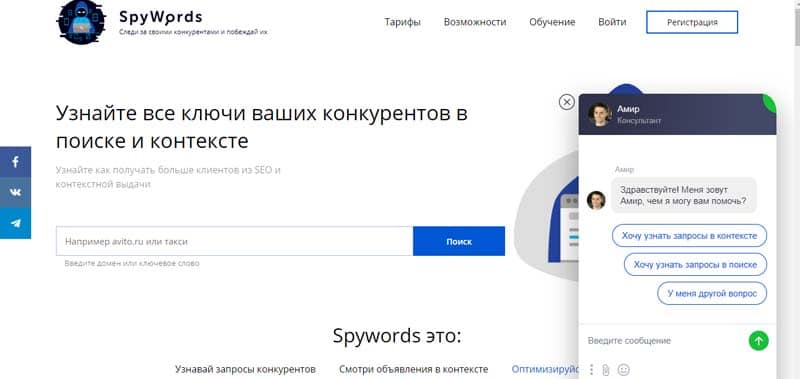 Spywords also lets you compare and rate multiple domains. So you can compare competitors and find the keywords that work for them.
It also allows you to choose your keywords for semantic search.
4.2.3. Topavisor
The topavisor tool is also a tool you can use for SEO of your site for Yandex search engine.
Created since 2013, it allows you to analyze and evaluate the effectiveness of your actions for Yandex SEO.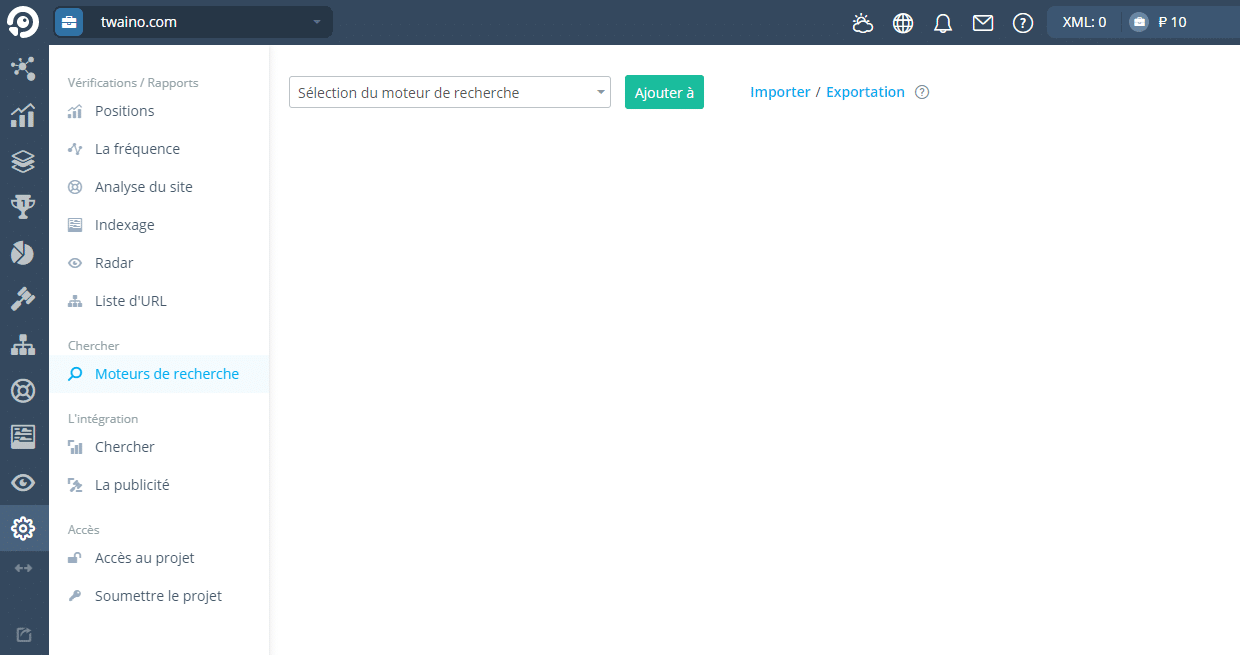 It has several features.
For example, for a registered website, you can obtain for several search engines (yandex, Google, sputnik, bing, yahoo seznam) information on:
Position;
Frequency ;
Analysis of your site;
Indexing;
The list of URLs;
The site map;
Ads ;
The competitors.
4.2.4. SEOrate
tool SEOrate is a Russian website analysis service that offers you to evaluate the visibility of your site as well as keywords.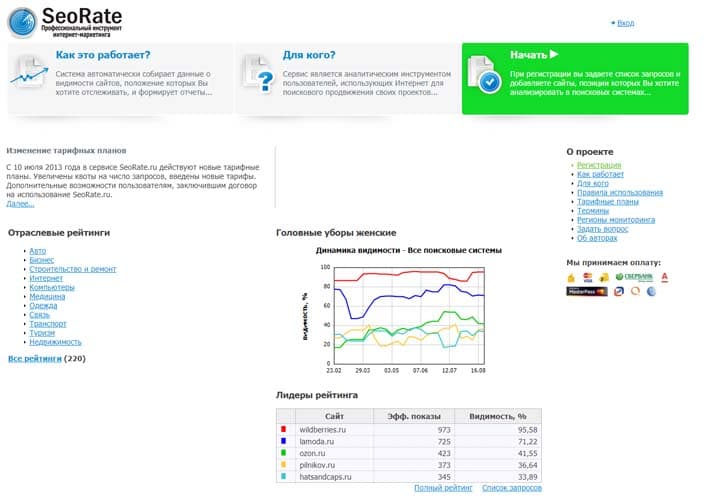 To use it, simply go to the site and fill in the requested information. Once registered, you can get reports on:
Your site's visibility to search engines;
The position of sites that appear in the first position of search results;
The search frequency for your keywords;
Links pointing to your site;
Monitoring the pages on which links to your site are displayed;
The tool offers up to seven (7) pricing plans. You have a free plan that allows you to be able to make 10 report requests for three different sites.
4.2.5. Elama
The eLama is a free tool that allows you to manage PPC offers in the Russian market.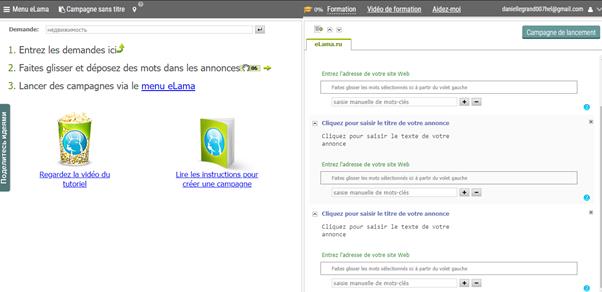 Thanks to this tool, you have the possibility of launching advertising campaigns for free.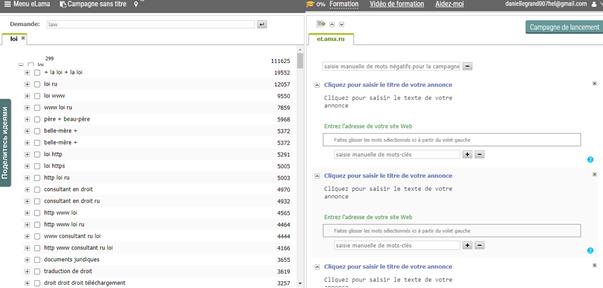 In addition, eLama offers you a small, simple and easy-to-use keyword research tool.
Chapter 5: What are the good practices of Yandex SEO
Here, I present to you the best practices that you must adopt to properly optimize your site for Yandex.
5.1. What you should not do when optimizing your site for Yandex
When optimizing your site for Yandex, you should not risk having your site excluded or demoted in search results:
Create sites that mislead visitors : When downloading a file (audio, video, torrent file, etc.), a third-party program is loaded. Or a third-party program is hosted under the guise of a popular application, etc. An example of such a violation is so-called wrapper programs;
Create websites using visitor devices for cryptocurrency mining;
Create sites that host SEO links on other sites;
You should avoid copying or rewriting your site information from other sources;
You must not create sites that copy or rewrite information from other resources, with automatic translation which may be of poor quality;
The Pages on your site should not have the sole purpose of redirecting a visitor to other resources automatically or intentionally.
Your site should not contain directories, if they do not create original content or offer any useful service;
You should avoid posting Pages with invisible or hard-to-see text or links;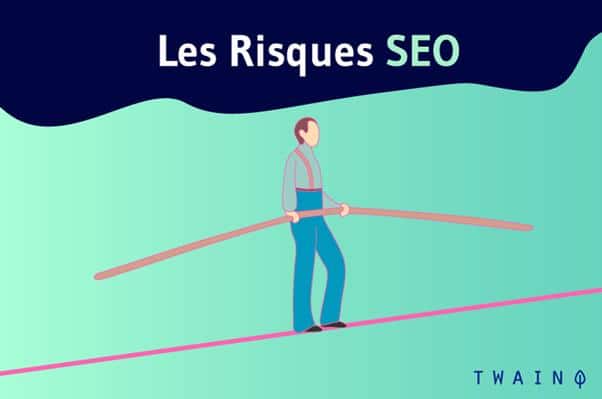 Your Site must not practice cloaking, that is to say, offer different content to search engines and users;
Your website must not use deceptive techniques such as: Offering malicious links, programs containing viruses or redirecting to other sites that are dangerous for the user;
You must not use sites that attempt to influence the search engine by mimicking the actions of visitors;
You should not over-advertise your site or overuse popups, pos unders, and clicks unders;
You must not have multiple sites that provide the visitor with the same products or services and that are likely to occupy multiple positions in search results and collect traffic;
When these prohibitions are followed, your chances of appearing in a good position in search results are high.
Anyway, you should remember that Yandex punishes websites that indulge in such bans.
The punishment may relate to:
Removal of your site from search results;
A demotion of your site in search results.
In view of this, I recommend that you follow the good practices presented in 5.2.
5.2. Best practices when optimizing your site for the Yandex search
engine The Yandex search engine strives to find a relevant answer for each query.
Therefore, to hope to appear in the search results it is necessary to make its site relevant and interesting.
For this, here are some tips that you should not lose sight of.
5.2.1. Follow Yandex's Recommendations
Yandex asks these users to follow certain principles when optimizing their site.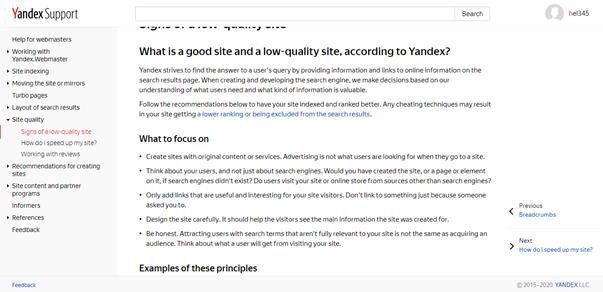 Among these principles I can cite:
The creation of an attractive design;
Improved user-friendliness of interfaces;
The provision on the site of interesting and useful information;
The originality of the site both in terms of content and the service offered;
The creation of its site does not first place for the users;
The establishment of useful links;
Do not mislead Internet users about what they will see once on your site.
Beyond these basic elements, you must also:
5.2.2. Place your full business address on your site
Since your business address is important for SEO at Yandex level, here are some tips you can adopt:
Make sure to include as much information as possible in your site , including: country, city, street, zip code, phone number and more;
Avoid adding geographic information in the form of images since Yandex robots automatically analyze the data to provide it as part of location-based queries;
Include additional business addresses in other regions;
Avoid masking any region-specific content by IP address. If certain sections of your site target one location and a user is searching from another location, you don't have to hide the pages linked to the first location in the robots.txt or htaccess files. Yandex robots will take care of automatically providing the pages requested by the Internet user.
5.2.3. Do a regular SEO Audit
A systematic technical analysis of the site can quickly correct errors that slow down promotion.
You can order an audit from a SEO agency or use online services.
In the first case, you will receive not only a report, but also detailed recommendations for correcting technical shortcomings.
Summary
The Yandex search engine is the most suitable when you want to target the Russian market. Although it has some similarities with Google, it has its own optimization rules and seems more oriented towards local search.
In this article, I had the opportunity to touch on the resources necessary for optimizing your site on Yandex. You will also find best practices to make your optimization effective.
Very good success on the Russian market and see you soon!