Also known as code snippets, snippets allow you to display an excerpt, a summary or even the description of a page located on your website in Google search results
One of the best places where you would like to position your content in the SERPs is undoubtedly the"zero position"
To achieve this, you must necessarily optimize the site for search engines and offer quality content for Internet users
But you must also have a better view of the site in the search results to encourage users to click on the link of your site and not on another
This is done through Snippet
How does it work?
How to set them up?
These are some of the questions I will answer in this article.
So follow along!
Chapter 1: What are Snippets?
In this chapter, I explain what Snippet are, and then you will find
The different types of Snippet ;
The importance of Snippet;
1.1 What is a Snippet?
Actually, it is a word that comes from computer language and is used to designate an extract, a fragment or a preview of the description of a web page in the SERPs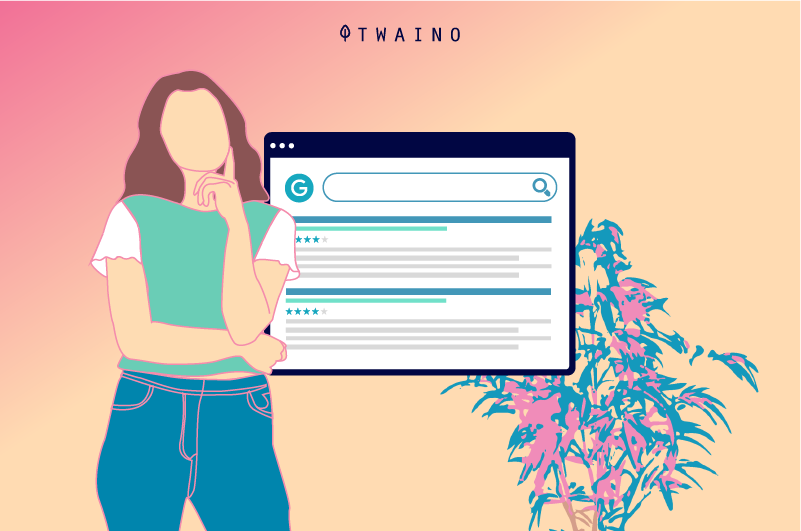 It is therefore a representation in the form of a dedicated written summary or presentation block of your website. It could also be described as the fixation in which information from a web page appears.

In the field of SEO, the Snippet designates a location on the search page where information from a web page appears
This information allows to answer a precise request formulated by the Internet user
In the world of SEO, we generally encounter several types of snippets
1.2. The different types of Snippet
The different types of code snippets can be grouped into three categories. These are
1.2.1. Standard snippet
This snippet is the most common one found on a website. It is composed of the title of your web content, the meta description and the URL address that will allow Internet users to fully find the content in question

1.2.2. The rich Snippet
The rich snippet includes all the information of a standard snippet, but also carries other additional information such as

It is therefore a way to increase the value of your content and to encourage users to come and consult it
Rich Snippet are generally used to enrich several elements. Here are some examples
Author profiles: This is information about a person's identity. Website creators usually create profiles on their website. These profiles usually display the name, title and role of the authors. With rich snippet, other information such as contact information, location… can be added and appear in search results;

Companies: Rich Snippets can also be used by companies. They can for example allow them to highlight important information about the company in question. This information can include for example: the name of the company, the address, the phone number, the geolocation and the logo;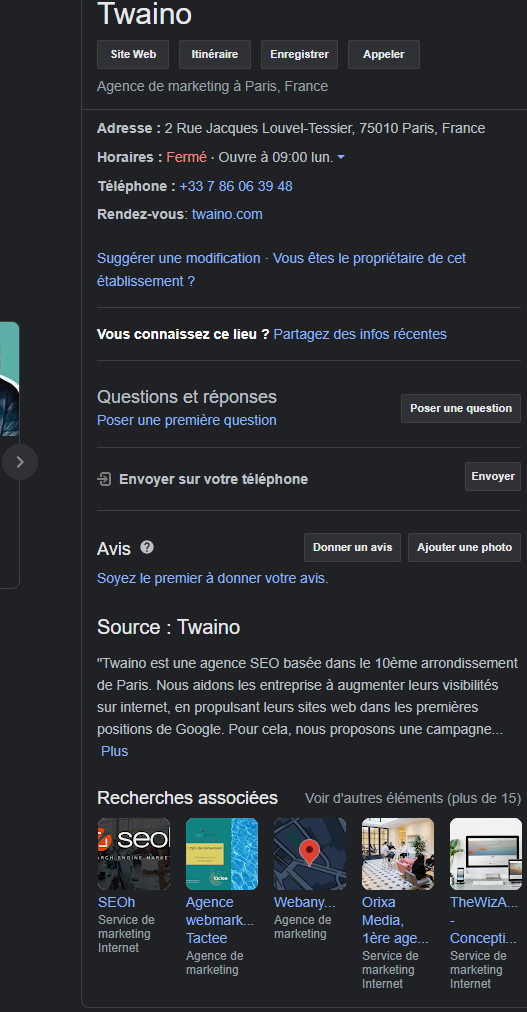 Recipe presentation: Rich Snippet can also be implemented to present information about recipes. Thanks to rich snippet, recipe website owners can for example include in Google search results elements such as: the dish, the cost, the delivery time and others;

Product presentation: The use of rich snippets related to products and other special offers on sale on the internet is very common. Rich snippets are used to put in the search results the necessary information related to these products

Event presentation: Rich snippets of an event can be used to inform Internet users about the events you organize. Therefore, they can have access to all the details of the organization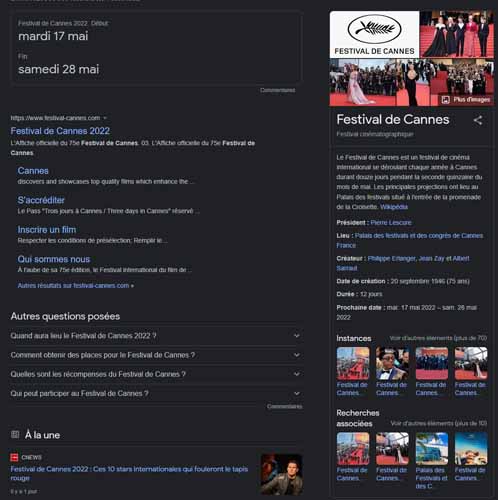 Moreover, it should be noted that rich snippets are used for music and videos
For music, Google has implemented structured data tagging that allows you to add songs or music albums. These can contain links that direct users to sites where they can purchase this content

For videos, the rich snippet is applied to video content that is embedded on your website and it can be used to show the time, license, company or organization that produced the video. It allows to get a very visible snippet in the SERP (web page description).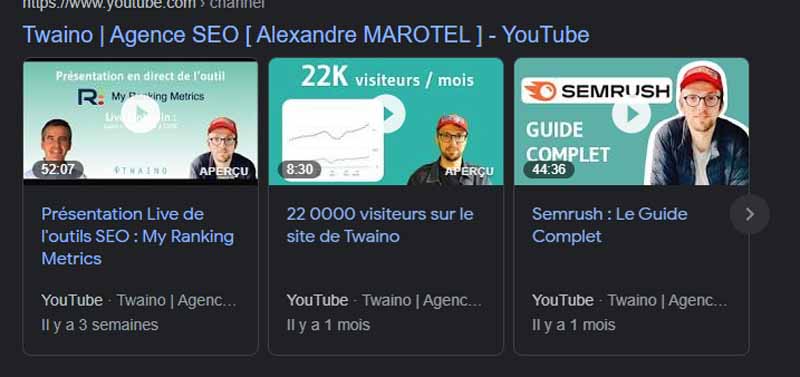 1.2.3. The featured Snippet
The featured snippet as their name indicates. These excerpts are featured, that is to say in front.
In fact, when they are well optimized and really correspond to what Google expects, it puts them at the top of the SERPs. Their usefulness is that they answer a precise and specific question formulated by the Internet user
Google understands Snippet as featured Snippet because of the important place they have to occupy in the search results
These snippets do not work in the same way as standard snippets or rich snippets
In fact, these snippets are displayed when Google believes that displaying them can help users easily find what they are looking for. They are chosen based on an automated process from the top search results.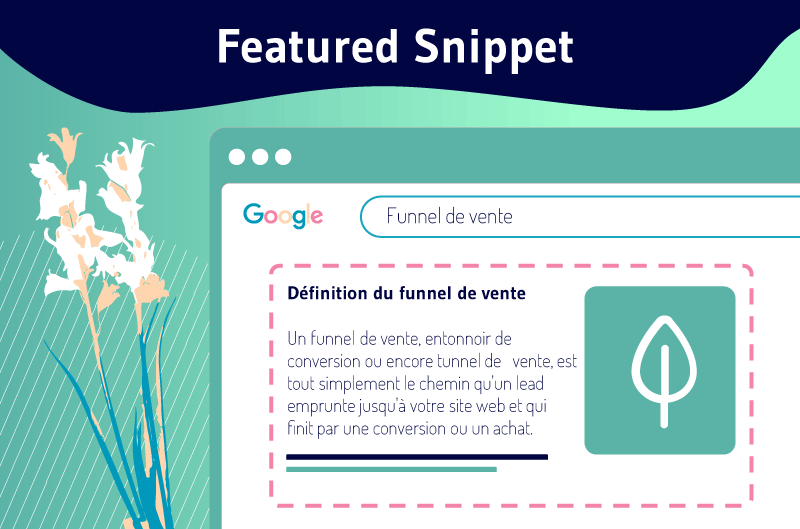 The snippets that Google highlights can take many forms
It can be a
Paragraph: Code snippets most commonly appear in this form. It is actually a text extracted from the content of the article and that Google displays to respond to the user's answer. The choice of the portion of the text to be displayed comes from the fact that Google considers that it is the part that corresponds the most to the request of the user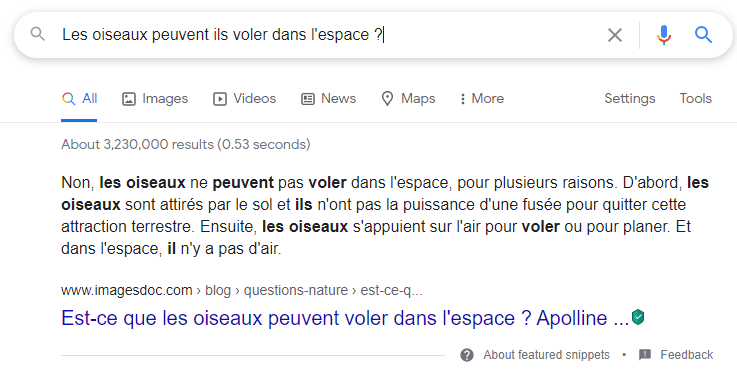 A list: We notice that there are snippets of code that are displayed in the form of lists. Snippets that are displayed in this form are displayed either as a bulleted list or as a numbered list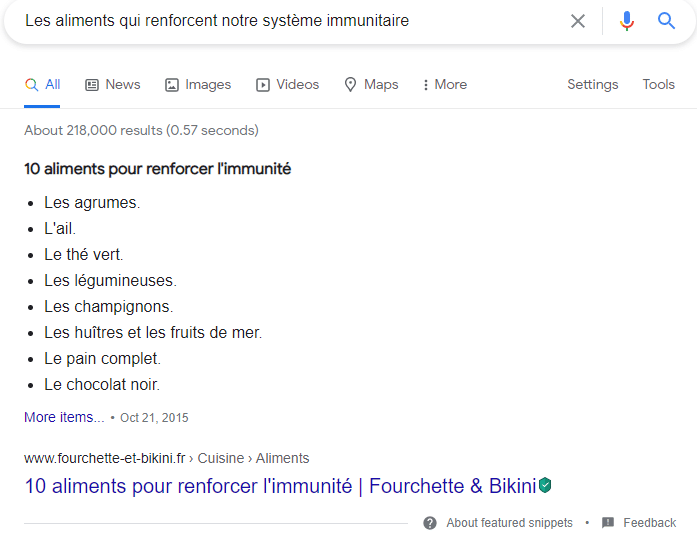 A Table: Snippets that appear in this form refer primarily to quantitative data
A video: Code snippets can also appear in the form of a video. Most of these videos come from the Youtube site. These videos usually appear at the top of Google search results and are related to the user's request
1.3. Why are snippets important for your website?
The importance of snippets is explained by the many benefits that their implementation can bring to your website
Among these benefits, I can mention
1-3.1. Increased traffic to the website
Perhaps the most obvious benefit that obtaining or implementing a code snippet can bring to your website is a higher flow of traffic to your website.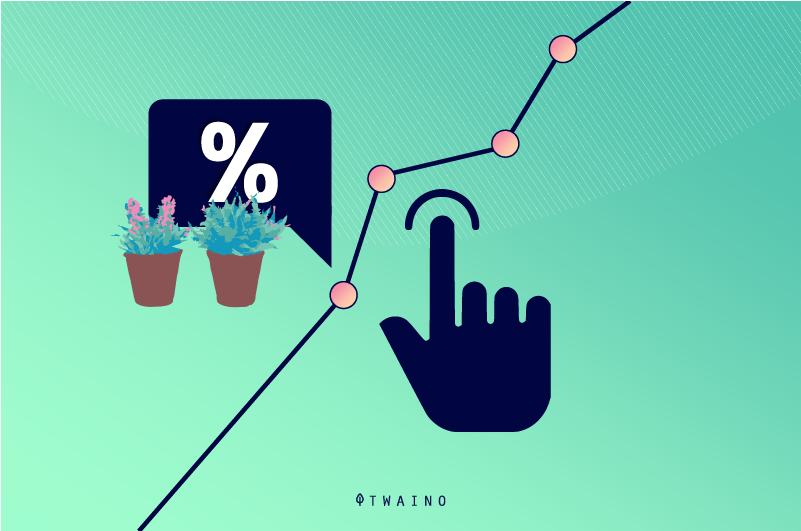 Agencies and companies that have an online presence and own a website will notice this change in the content for which they have obtained a code snippet.
Similarly, when you properly optimize the content of your website's web pages and they not only meet Google's requirements, but also better match the user's query
Google then highlights these contents that appear at the top of the search results. This is often referred to as the zero position.
This means that you have a place at the top of the organic results and that your SEO strategy is successful
1.3.2. Credibility and prestige of your website
Having your web page at the very top of the organic search results is a very important achievement. But having some of that content featured by Google is even more important
Your site will be able to capitalize on such a result and create a real interest among Internet users. This increases both the credibility and the prestige of your website
You should also keep in mind that Internet users are often the most likely to search online. They take into account all the details and will not hesitate to visit the site once they are convinced of its good quality
1.3.3. Increased Conversions
Another significant benefit you get from code snippets is the increase in organic conversion rate
The conversion rate is a KPI that measures the number of Internet users who have completed the action they were hoping for when they visited the site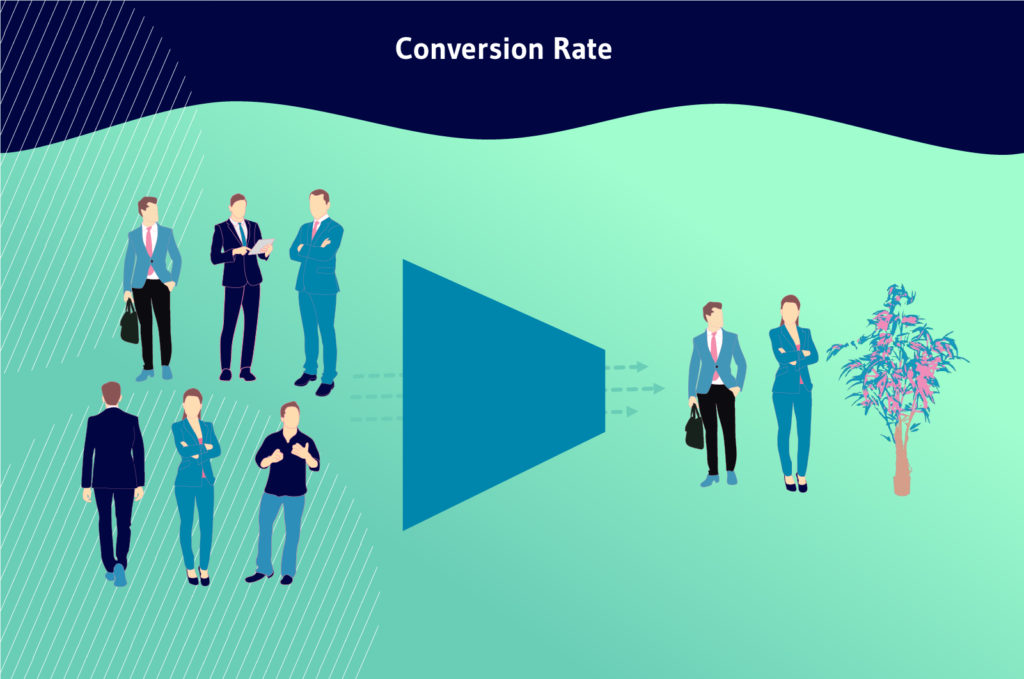 Indeed, if a company can attract potential customers to its website by simply answering a question, it probably has a chance to lead them to complete a sales action.
For example, when a local business answers questions about its services or products in a particular area and explains their merits to the user, the user is more likely to contact the business for additional questions or to make a purchase.
With all these advantages, it is hard to find any disadvantages about code snippets. Now let's look at how to obtain the different types of code snippets
Chapter 2: How to create Snippet on your website?
Here, I show you how you can get Snippet on your website
Actually, setting up a Snippet on your website can be done from integrating its snippets directly to the website by adding HTML or JavaScript code
You can find ready-to-use code snippets online. This is essentially done by placing structured data on the site.
Besides this type of integration, there is also the use of some plugins or tools offered by content management tools such as WordPress
But as you will have understood, this integration is only possible for rich Snippet. The featured Snippet, as far as they are concerned, have a link with Google
They can not be created and set up. To obtain them, you must respect a certain number of principles. Discover these principles by consulting my previous article on featured Snippet
2.1. Integrating code snippets from structured data
A visit to the site dedicated to Google webmasters allows you to understand what structured data is
It is actually a set of data set up in a standardized format and integrated into the website. It allows the Google search engine to understand and classify the content of a web page
As Google states, they can be used to "provide special features in search results and optimizations"
There are many features you can add to websites from structured data and all the directions on how they can be added are available on the webmasters site
With Google structured data, the features you can implement include the following
News articles with enriched information like title, text, images
Book display with the ability to purchase directly from the search results
Enriched results that are displayed in a carousel format
The display of cookies for the implementation of recipes
Display of a specific course list with title, organizer and description
The display of a list of events that you plan to organize such as concerts, art festival
The setting up of a list of questions and answers on a given subject
Etc.
2.2. Integrating code snippets from plugins on WordPress
Apart from Google, there are tools that allow you to create your own code snippets
These are extensions like
Code Snippet: Code Snippet is an extension that you can find in the list of plugins on WordPress. It allows you to easily add code snippets to your site. It avoids you to add directly the code to your "function.php" file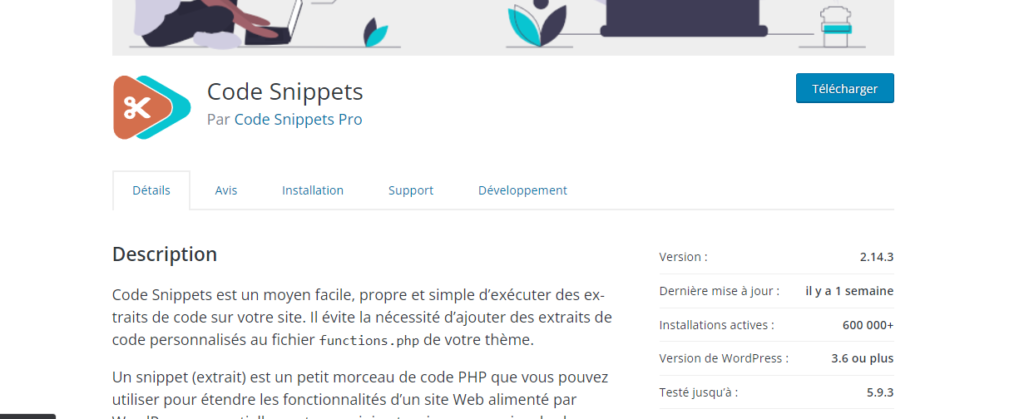 Schema pro: Just like code Snippet, schema pro is a plugin that also allows you to activate and set up rich snippets on a website. It is easy to use and allows for thirteen (13) different types of code snippets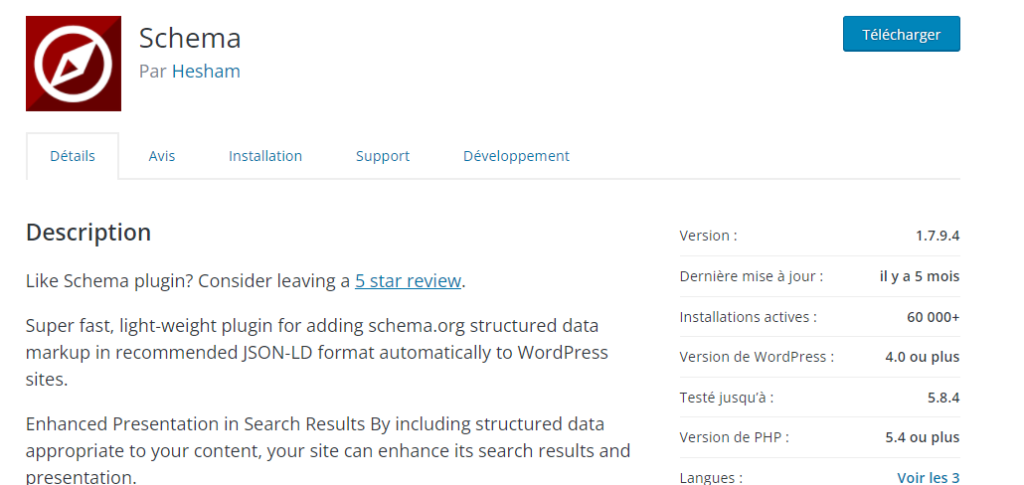 Thus in an almost instantaneous way, you have the possibility to easily integrate essential tags to your website pages.
You can add the following code snippets
Reviews for products, music, movies, books, etc.
Present your services and products
Set up Schema tags for recipes and get richer results for recipe presentation
Add Schema tags to your content if you specialize in creating video games, software, etc
Display your site's videos as rich snippets in search results
Make the presentation of your books
Display in SERPs information about a local establishment such as address, opening hours and others
Present your training or job offers !
Organize events and give them a visibility boost
Apart from these plugins, many plugins like Yoast SEO, All in One SEO Pack, The SEO framework also allow you to integrate Snippet on your website
Now that you know how to set up Snippet on a website, I present you in the following part the good SEO practices to adopt when you use Snippet or consider getting featured Snippet
Chapter 3: Good SEO practices to adopt when you want to get Snippets for your website
Whether you are using rich Snippet or considering getting featured Snippet, here are some best practices you can implement on your website
3.1. optimize your content for long tail keywords or a targeted keyword
Since Internet users have become more and more accustomed to asking very specific questions to the search engine, long tail queries or targeted keywords are essential in optimizing your site for search engines
These are the keywords they use in their queries. However, it is the use of these same queries that most often triggers code snippets on Google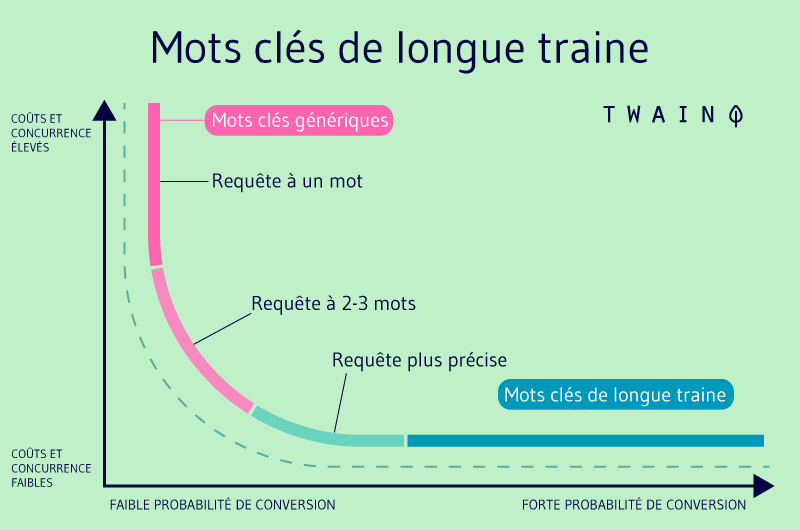 So you need to make sure that the keywords corresponding to these types of queries are included in your content. This could make it easier to display this content as a featured snippet
To better achieve this purpose, you can use keyword research tools to choose keywords that are relevant to your content, but can also receive the most search volume
3.2. Follow on-page SEO best practices.
If you rank in the top 10 search results, for example, the chances that it will be content from your website that is featured greatly increases
This naturally assumes that you have a good strategy for optimizing the content of your site and that you rigorously respect the rules of Google in terms of optimization and quality
It goes without saying then that one of the best ways to get a place in the zero position is to have a quality and well referenced site
Make sure that your search engine optimization follows Google's guidelines and that the content of your site is relevant, valuable and of high quality
Some of the practices you can put in place to ensure this are
Keyword research;
Setting up meta tags and other descriptive tags;
Obtaining backlinks
The use of content such as infographics, videos ;
Writing well-structured, high-quality content that meets the expectations of Internet users. Note that Google likes "how to" lists and lists of actions to be taken that correctly answer the questions that Internet users might have
3.3. opt for long content
Short and to the point is not always relevant. In fact, to stand out and be competitive with other sites, you need to focus on long content
While there are differences in how long an article should be, most webmasters agree that long-form content is anything between 2,000 and more words
In reality, long-form content is essentially content that has enough elements and it is only natural that it can be rewarded by Google. You need to keep this in mind when writing your various web articles
Also, when you write this kind of content, you need to be clear, focus on quality. Also, add images, infographics and link to other similar articles to enrich the content to interest your readers
In summary
Snippets represent a summary of the content of your web page. They are displayed in the search results and give an overview of the answer to the user's query. These snippets can be classified into three categories
Standard snippets ;
Enriched snippets;
Featured snippets
Unlike the first two categories, featured snippets can only be obtained if you have a good SEO strategy and propose high quality content that accurately answers the user's query
In this article, I have outlined what these snippets represent for a website and how they can be implemented. You will also find some good practices concerning them
I hope you enjoyed it
See you soon!