A lead magnet is a marketing term for web content that is offered to visitors, but with certain information. The content can be in the form of an audio, video or e-book that is only accessible after submitting a contact form.
Competition on the web is very fierce. Attracting attention on the web becomes a real challenge for content creators. This challenge appears even more fierce when it comes to converting the traffic of its website into customers.
Indeed, visitors spend much less time on a web page and 70 à 96 % of dissatisfied visitors do not return to your site. Thus, only creating traffic to your website does not guarantee the acquisition of new customers.
For this, content creators invest in the creation of striking and captive content to attract visitors on the one hand. Secondly, they invest in systems to obtain contacts and useful information from visitors.
This last type of content is the lead magnet. It allows content creators to build a reliable mailing list. This leads us to ask the following questions:
What is a lead magnet?

How can you create a lead magnet?
In this article, we will provide answers to the above questions and then discuss the benefits of lead magnets for your business.
Chapter 1: What is a lead magnet?
To increase the number of online customers, businesses need to get in touch with their website visitors. This is why they need their information, which is not easy to get.
Indeed, Internet users do not provide information about themselves without a valid reason. In order to get this information, marketers bait them with content that holds their attention
This content, called a lead magnet, acts like a magnet to attract potential customers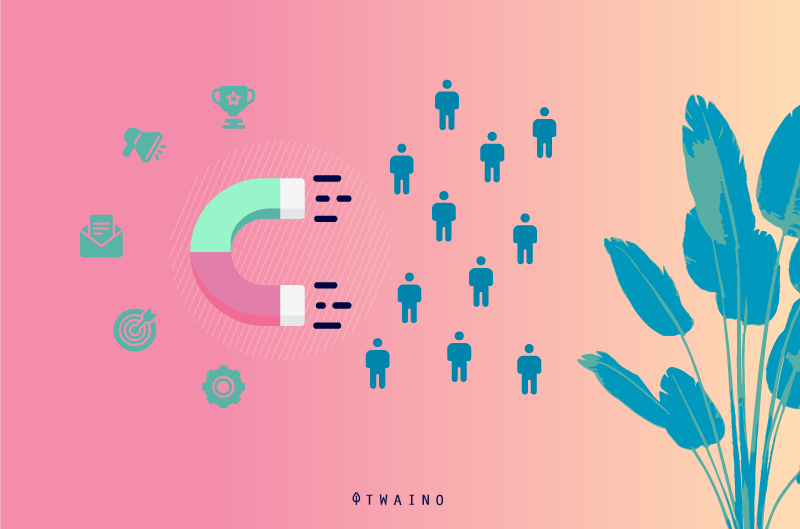 In this chapter, we discuss the reasons for the interest in lead magnets.
1.1. Why should you be interested in lead magnets?
There are many reasons why you should be interested in lead magnets
First of all, it allows you to obtain the e-mail addresses of your visitors and thus helps you build a mailing list. This list can be used for commercial purposes.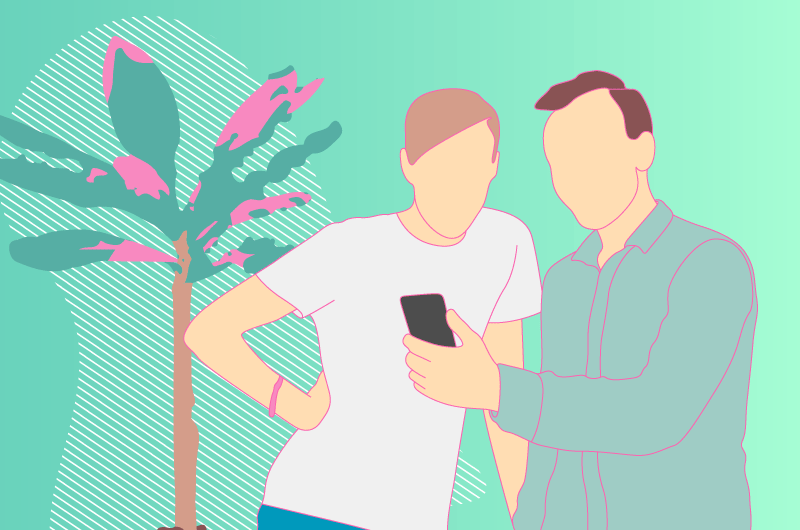 In addition, lead magnets allow you to categorize your readers in a database
Indeed, readers are often asked to fill out a form before getting the lead magnet. In this form, you can ask them to fill in, according to certain factors, data such as profession or gender..
By using this information to maintain a database, you can identify your target audience among the readers and then adapt your content to them.
Lead magnets give your readers a clear reason to subscribe to your mailing list, since they know what they are getting when they exchange their email addresses.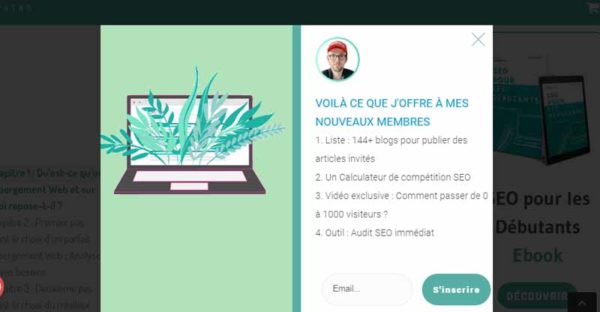 Most interestingly, you have the ability to customize them to your website's needs. In other words, they can allow you to collect targeted information
Let's say you have two pages on your cooking website. One is about French cuisine and the other is about Indian cuisine.
You can use a lead magnet that talks about the benefits of French food on the first page to collect information only from those who are interested in French food.
On the second page, you can insert a lead magnet about the benefits of Indian food for Indian food lovers.
These are all reasons why you should start inserting lead magnets in your web content.
1.2. Characteristics of an effective lead magnet
Creating a lead magnet is good. However, you need to create an effective lead magnet that will actually convert your website traffic into a lead generator
To do this, it is necessary to know the characteristics of an effective and practical lead magnet.
1.2.1. Solve a real problem
To begin with, an effective lead magnet must answer a real problem that the reader feels. Otherwise, the reader will not find any interest in exchanging his email address and such a lead magnet will not play its role.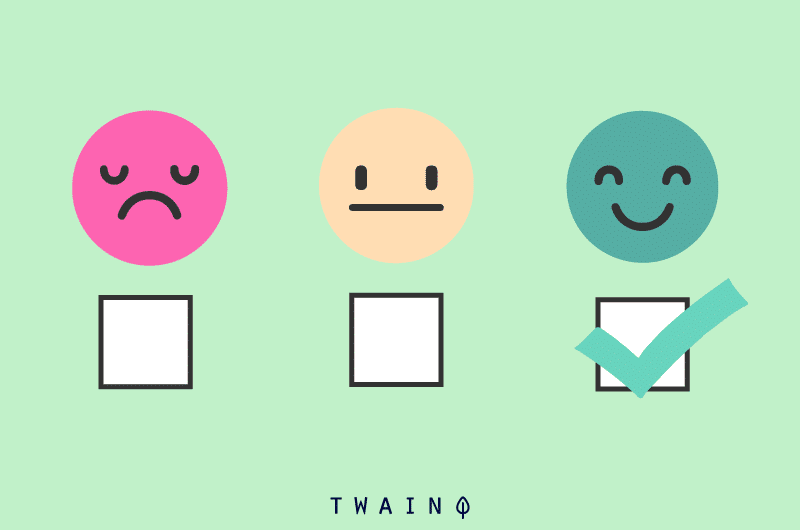 You must therefore identify a problem that your target wants to solve in order to offer him the solution or part of the solution as a lead magnet
1.2.2. Very specific
The lead magnet you will create must also be very specific to your target's problem. The better the readers will see that the lead magnet is highly adapted to their problem, the better it will be able to convert them.
1.2.3. Promise a quick result
An effective lead magnet promises a more or less quick result. In other words, the lead magnet should help your target to achieve something easily and within a reasonable time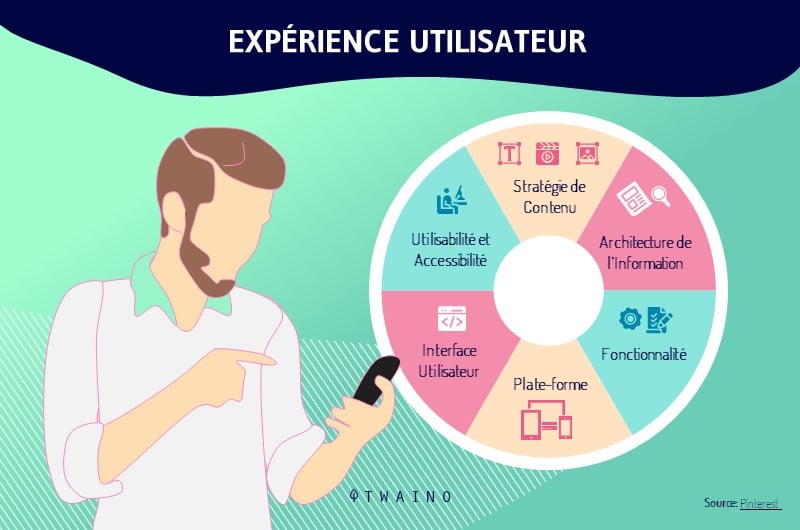 A solution that will take a long time and be difficult to implement will not be useful to your target.
1.2.4. Easy to digest
Your lead magnet must be easy and quick to digest, i.e. understandable and not too long. The target must also perceive the real value (a high value) of what he is exchanging for his email address.
1.2.5. Instantly downloadable
An effective lead magnet is instantly accessible. Indeed, readers like to receive the reward instantly. For this reason, you need to make sure that you deliver the promised lead magnet immediately after the contact information is submitted through the form.
1.2.6. Demonstrate your expertise
A lead magnet must demonstrate your expertise to be effective. This remains the key to converting not only a reader into a lead, but also into a customer. Thus, readers must feel through the lead magnet that you have expertise in your field.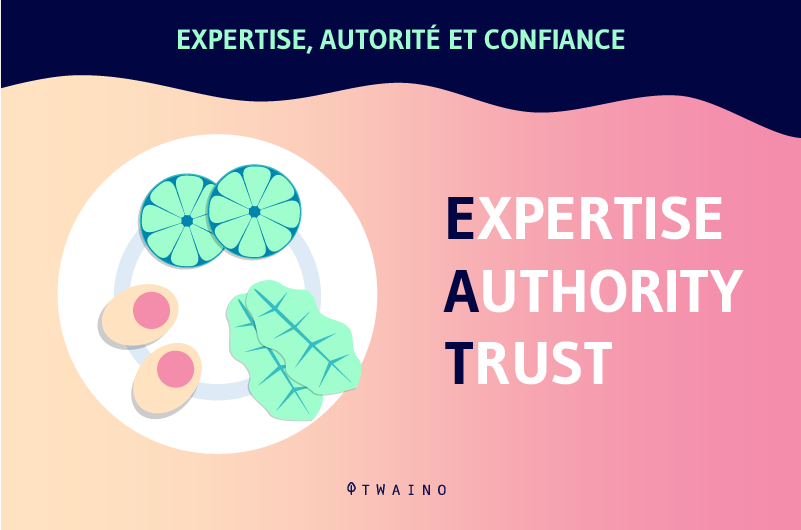 In summary, a lead magnet musta lead magnet is practical and perceived by the target audience as a unique value proposition.
1.3. The different types of lead magnet commonly used
1.3.1. Report, guide or tip sheet
This type of lead magnet is common and provides the reader with content that is not otherwise available
In this case, the information exchange becomes obvious and direct. That is to say, if the reader really wants to have what you offer, he will have no choice but to put his email address in order to receive it
It can also take the form of a tool, a newsletter or a video.
It is recognizable through striking titles such as: "Five foolproof tips to multiply your productivity by 4" or "The ultimate guide to gain 5,000 subscribers in a week".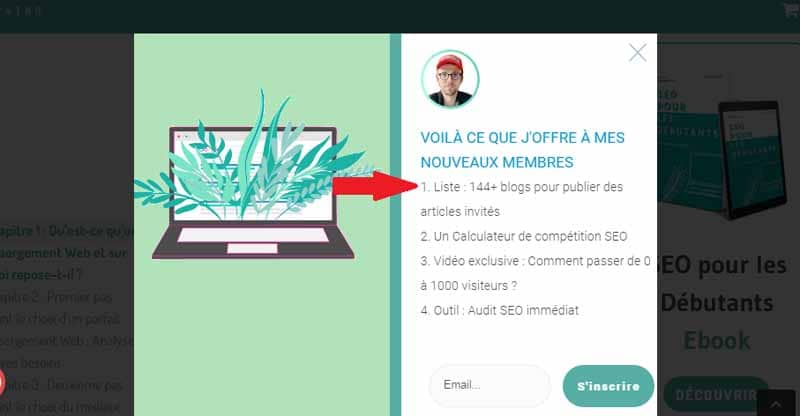 In this category, we also find templates and checklists. They allow readers to make sure they have gone through all the steps before a test.
1.3.2. Quizzes and surveys
Quizzes and survey questions are used to find out how much readers know about a given topic
They hold the results of the readers until they provide their email addresses. That is, to find out the final result, the reader must leave their email address.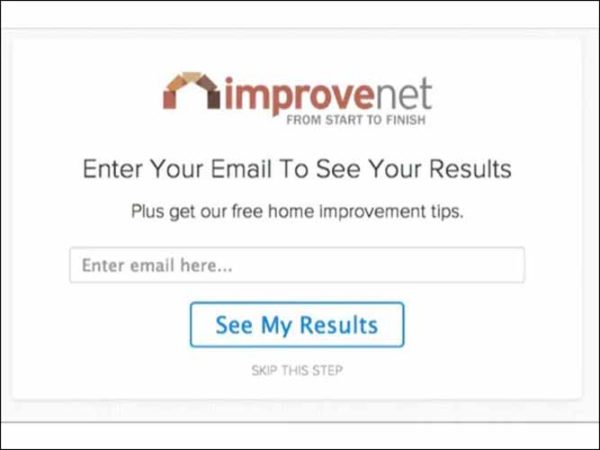 Source Link Marketing
At the end of the tests, you can give advice and recommendations to the readers based on the answers. These are psychological tests or fun quizzes that can hook the reader.
1.3.3. Free trials
When you offer free trials, this builds trust among readers. For example, companies that offer digital services can capture email addresses in return for free tests of their tool or service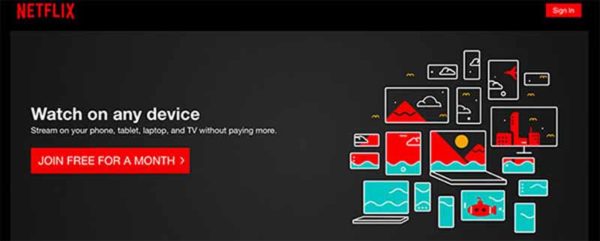 Source Google
Companies that sell products can offer a free sample and get information about readers in return.
1.3.4. A video demonstration
If you have an interesting video about your service or a reader need, you can offer that and ask for their email addresses before watching.
1.3.5. Webinars
These are becoming very popular especially with the rise of online conferences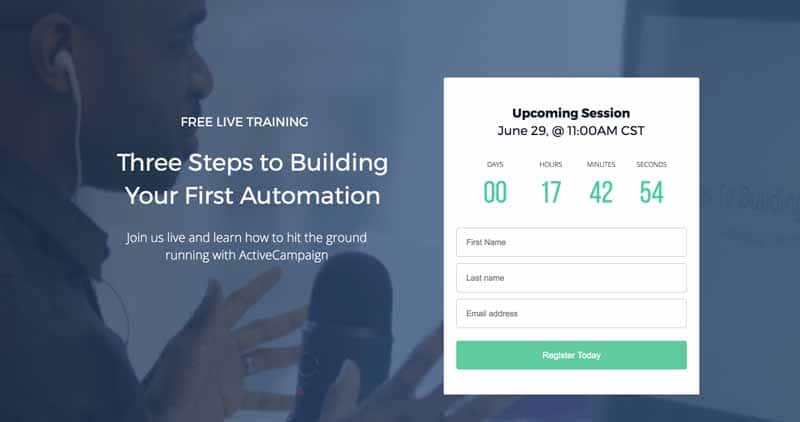 Source Google
Readers deliberately choose to attend a webinar and exchange email addresses to stay informed.
1.3.6. Discounts for sales promotions
In this case, you can offer generous discounts on the price of your products or offer free shipping. To be effective, the discount must be reasonable to inspire readers' confidence.
For example, readers can be asked to provide their email addresses to obtain the discount coupon.
1.3.7. Case Studies
Case studies require special attention and are an effective way to gain the trust of your readers. They are often found in the form of: "How X to make a million euros in one day?".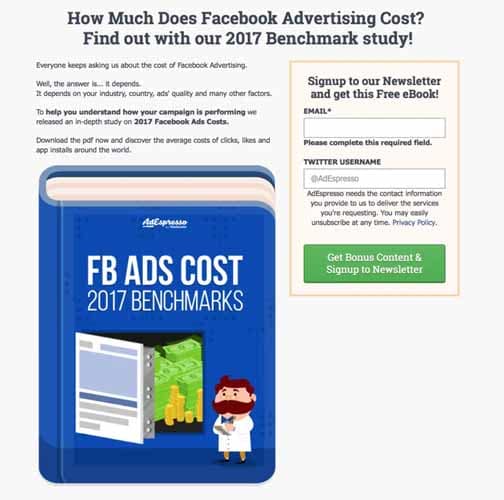 Source divbyzero
Readers perceive this as social proof that it is possible to make a million dollars in a day (so it is possible to solve their problem and you need to show them how).
1.3.8. E-books or audiobooks
E-books provide valuable information to your readers. We can mention ebooks, white papers and PDFs. As for audio formats, they can be found in all types of lead magnets.
Chapter 2: How to create a lead magnet?
Creating a lead magnet does not require great resources. However, it does require some preparation to play its role fully. In this chapter, we present all the essential steps and tools for creating your lead magnet.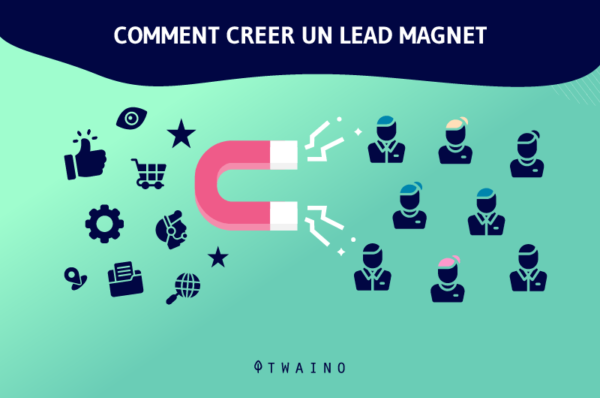 2.1. The steps to create a lead magnet
2.1.1 Identify your target
First of all, you need to identify the target audience for your lead magnet as well as the need it will meet
2.1.2. Choose a type of lead magnet
Then define the type of lead magnet that corresponds to your situation. It can be a downloadable PDF, a case study video… You can also identify a content on your website that already has a lot of traffic.
Then, improve this content a bit and offer the added value as a lead magnet.
For example, we can get something like this
"If you want to know more about how to make money fast, we offer you a free download of a PDF on how X made a million euros in one day".
2.1.3. Create a form
Propose a form to fill in to access the content in order to get the information you need.

2.1.4. send the lead magnet instantly
When readers sign up with the form, make sure they receive the lead magnet as soon as possible.
This last part can be done by email marketing software, if you don't know much about it. The ease of this step depends on the configurations you make to your software.
Among the software that send the lead magnet, we have for example Aweber. All you have to do is create an automatic message to trigger the sending of the lead magnet after the form: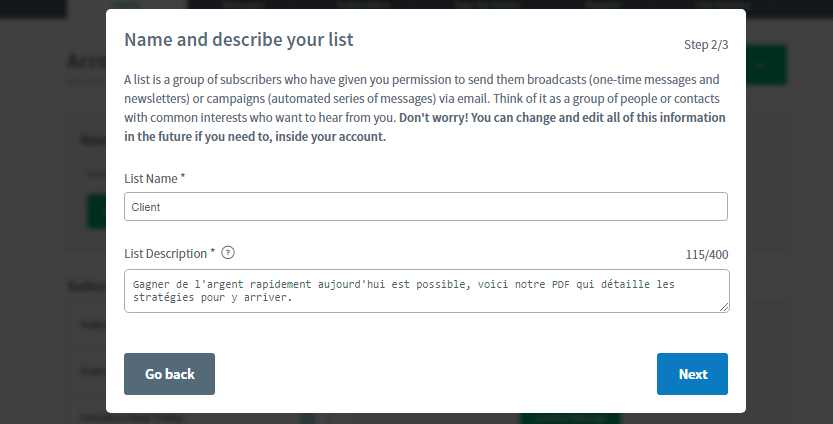 In addition, once your lead magnet system is set up, it is essential to display it to readers
To do this, you have the choice between :
Popups

popups: they work well, although they can be annoying at times. You can insert them directly into your web pages. However, it is advisable to use a popup that is displayed when the visitor is about to leave the page so as not to affect the user experience of your website.

Integrated form

this is the click-triggered form. When a reader clicks on the button, the form is presented to them as a mini popup. Thus, only those who are interested can see the form.

Also, you can create pops-ins to create a landing page for each of your leads. Also, don't forget to follow the characteristics of an effective lead magnet in order to significantly increase your conversion rate.
2.2. Some tools that can help you create your lead magnets
There are also some tools that will help you create impressive and professional lead magnets
For this purpose, we have selected some tools for you:
2.2.1
Hubspot
to find lead magnet ideas to create
This tool appears to be a great source of inspiration and can help you find lead magnet ideas that you can create on your web pages
Identify a topic or phrase you want to make your lead magnet about and insert it into the tool. Then click on the "Give me blog ideas" button.

It will automatically generate 5 free article ideas for you to create. Here is an example of a "how to make money fast" sentence.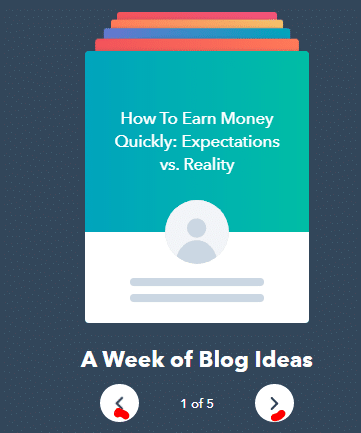 In our example, Hubspot offered us "How to make money fast: expectation versus reality"
2.2.2
CoSchedule
for analyzing stocks
This is a title analyzer that allows you to find a good title for your lead magnet, based on the creative idea you have
Indeed, having powerful titles is necessary to influence your readers and get them interested in your lead
Especially since about 80 % of visitors actually read the headlines, but only 20 % really engage
For this, you need to take devices to find a catchy headline. Insert your lead creation idea into the search bar and then click "Analyze now".

When you enter your topic, this headline analyzer will present you with a detailed analysis as follows: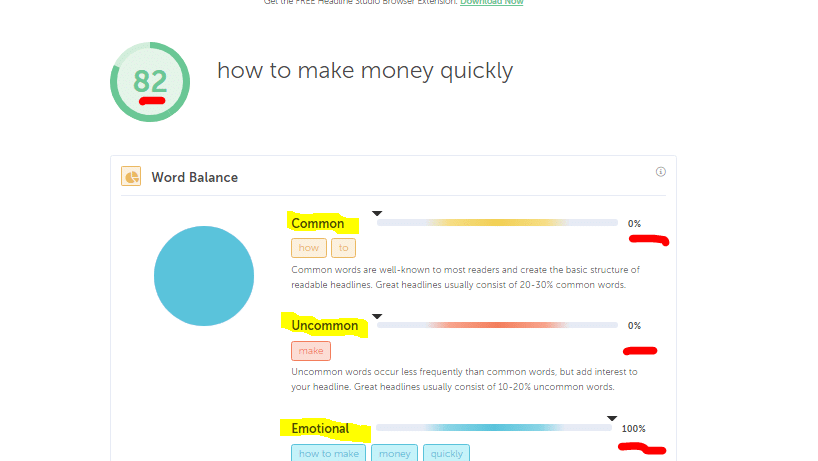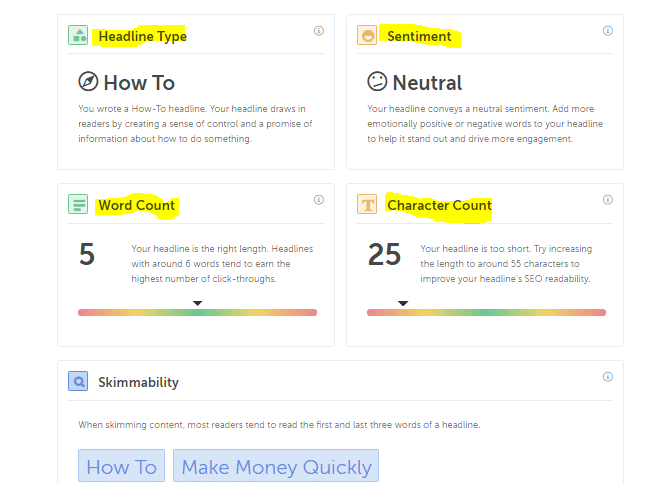 This result shows that our headline "How to make money fast" causes emotion and has 82% acceptance overall.
2.2.3 Zoom to organize your webinars
Zoom is an online video conferencing service that will allow you to organize your webinars. With this service, you can organize an unlimited number of individual meetings and up to 100 group meetings for free.
2.2.4. Adobe InDesign to create a PDF
Adobe InDesign is very suitable for creating a PDF file that you can use as a lead magnet
It is a complete software that will also allow you to perfectly format your PDF document and insert images and illustrations as needed

Chapter 3: Other questions about the lead magnet
3.what is a lead magnet in digital marketing?
In an inbound marketing strategy, a lead magnet is a free and valuable content (e.g. an ebook, a webinar, a template, an online seminar…) that is offered to a website visitor with the purpose of getting him to perform an action. The action can be: Subscribe to a blog/web, take a survey, etc.
3.2
How to make a successful lead magnet?
To successfully convince a prospect to perform the action you want, your content must not only have value, but also have a hook to arouse the user's curiosity to perform the action.
3.3. how to design an effective lead magnet?
Here are some tips on how to design an irresistible lead magnet for your subscribers:
Create a headline that describes the specific outcome your audience will receive when they consume it;

Place it in strategic locations;

Choose a suitable format;

Use the layout professionally;

Don't forget about email marketing.
3.4. What is a lead?
A prospect, also called a lead, is a person who has expressed interest in your company's product or service in one way or another. For example, a prospect or lead can be a website visitor who has filled out a form on your pricing page.
For some companies, a "lead" is a contact already determined to be a potential customer.
3.5
How to generate leads?
Here are 7 ways to attract leads to your site:
Include subscription forms in your posts;

Limit the number of fields you ask the user to fill out;

Make sure the form button is placed in the right place;

Publish more quality content;

Optimize your titles and

meta descriptions

;

Create content for all phases of the buying process;

Perform frequent A/B testing

tests to see what works best.
3.6
. What are the best tools for creating a lead magnet?
Hubspot

to find lead magnet ideas to create;

CoSchedule

to analyze headlines ;

Zoom to organize your webinars;

Adobe InDesign to create a PDF.
Other effective tools you can use:
In summary:
To conclude, it is worth remembering that a lead magnet is an integral part of marketing content that has become a must for thriving online
It helps you capture information from your visitors and build a mailing list for your business. This allows you to enrich the relationship with your audience and significantly increase the convertibility rate of your website.
We've had time to go through some of the lead magnet types and I'm curious to know which ones you find most effective!
I hope this guide has provided you with answers to your various concerns. Feel free to leave me comments if you enjoyed it!
Thanks for visiting and see you soon!