A local citation is any mention of your organization on the web. It is any combination of your company's name, phone number, address, zip or postal code and website address. In simple terms, local citations are references and information about a business. In SEO, they are a key factor in improving site performance for local searches.
Local search has seen an impressive 900% increase in 2021 compared to previous years
In addition, nearly 61% of internet users using a cell phone are likely to contact a business near them.
These numbers show that businesses can no longer ignore local SEO or risk missing out on this new trend.
That's why most of them are using several techniques such as local citations to get a better position in SERPs for terms related to local queries.
Through this article, we discover what local citations are and their importance for the SEO of a website.
We will then go through the different types of local citations and the platforms on which you can create them.
Finally, we will discuss the practices that allow you to create local citations in a relevant and consistent way and the mistakes to avoid when creating these citations.
Chapter 1: What is a local citation?
In an increasingly digitalized world, companies are looking to increase their online visibility. To this end, they use local citations to better promote themselves online and to make themselves known to search engines.
In this chapter, we will discuss the definition of a local citation and its importance in SEO.
1.what does "local citation" mean?
Visibility is necessary for businesses that want to succeed online. That's what local citations do. They are mentions of a business on the web, especially mentions that reference a physical location of the business.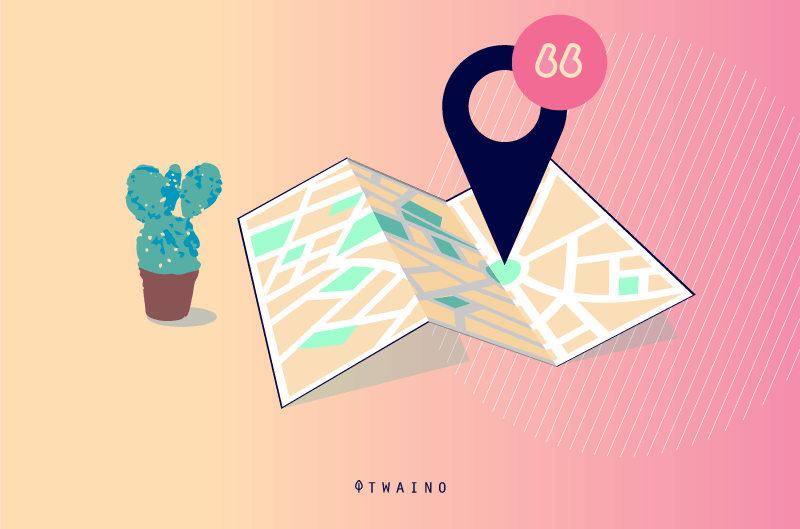 These citations help users discover local businesses through search, based on proximity. This is why they are one of the key factors for local SEO
In fact, when implemented correctly, they can be really easy to manage and can significantly improve rankings for local queries.
For search engines, citations are used to validate the existence of a physical object in a given location. This makes them appear in a "near me" search or other geographically specific SERPs.
Generally speaking, a complete local citation should include the business name, address and phone number, which is called the "NAP".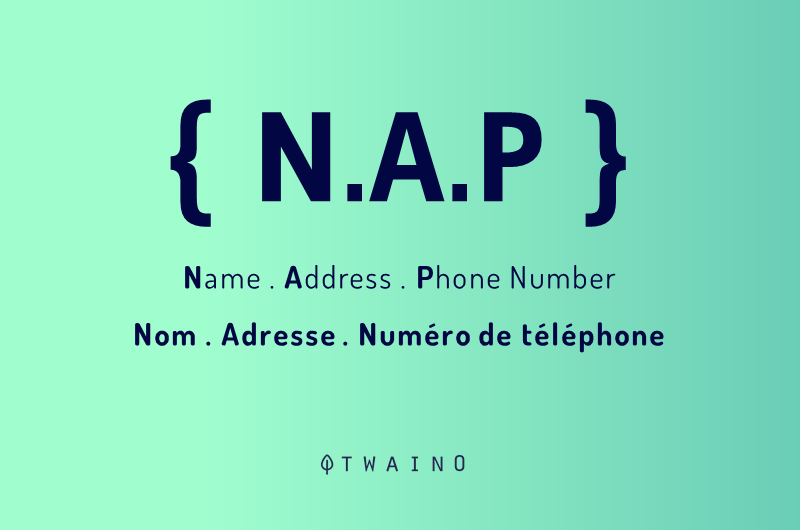 For example, a local citation for a store might look like this:
Store Name, France;
Phone number: ************.
In addition to the previous three elements, local citations can also include other important information about a business, such as:
Hours of operation;
Geographic coordinates, maps or directions;
Business categories, descriptions or photos;
Reviews and responses from the owner;
Branding slogans;
Other phone numbers or contact information such as email or social media links.
This additional information presents a business in detail and allows potential customers and search engines to understand a business in its industry.
1.2. The different types of local citations
We have two types of local citations: those that are structured and those that are not.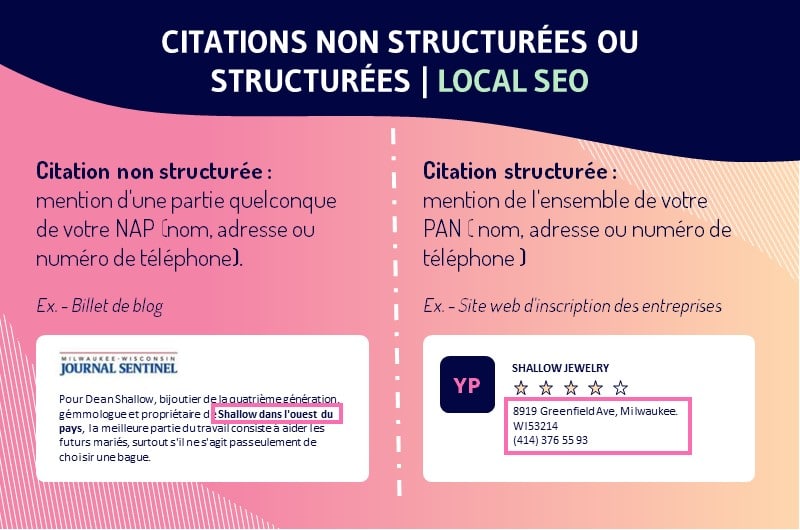 1.2.1. Structured local citations
A structured local citation includes the name, address and phone number of the companies in a coherent way. It appears primarily on sites that store information about businesses. These can include sites such as:
Google My Business;
Acxiom;
Localeze;
Yellow pages;
Superpages;
Facebook;
Yelp ;
Apple maps ;
Mapquest ;
Bing ;
Foursquare ;
Yahoo.
Structured local citations are a more formal type of listing and explicitly contain information about a company.
They make it easy for consumers to find this information in order to connect with businesses.
Structured local citations are also found on geographic or industry platforms such as a chamber of commerce website or trade associations or guilds.
1.2.2. Unstructured local citations
In addition to structured citations, all others are unstructured local citations. They have no specific structure or consistency. They often occur when information is published on a non-directory site, such as
Blogs ;
Magazines;
Newspapers or Wikipedia.
In simple terms, local unstructured citations can be found anywhere on the Internet. They are usually obtained through merit or public interest, or intentionally developed through public relations and marketing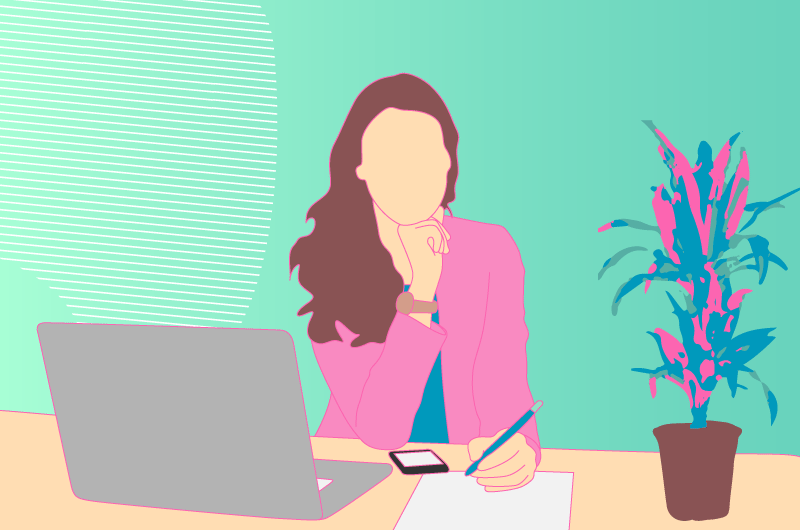 Let's say you have a blog through which you inform people about a specific service you offer.
At the end of your content, you will certainly tell your visitors about your business and how your audience can contact you if they want to take advantage of this service. This is then an unstructured local quote.
Unlike unstructured local situations, the others are not immediately obvious to search engines. However, they are valuable for SEO.
The value of unstructured citations is often influenced by three factors:
Location: A company mentioned on a website linked to a specific region is likely to be more valuable than a mention on a site without a local link;
Industry relevance: Being listed on websites related to your industry is important from an SEO perspective. It also allows you to address your message to people who are likely to be interested
For example, if you sell clothes and a textile company's website talks about your products, it could be more useful than being listed on a food company's website;
Website authority: This is important and determines the value of unstructured citations. When a local citation appears on a high authority site, it will likely be more valuable than one that appears on a low domain authority website
1.3 Importance of local citations
Local citations are important to impress both search engines and consumers.
1.3.1. How important are local citations to Google?
Citations can improve a site's local search ranking. Indeed, they are considered a ranking factor for local SEO.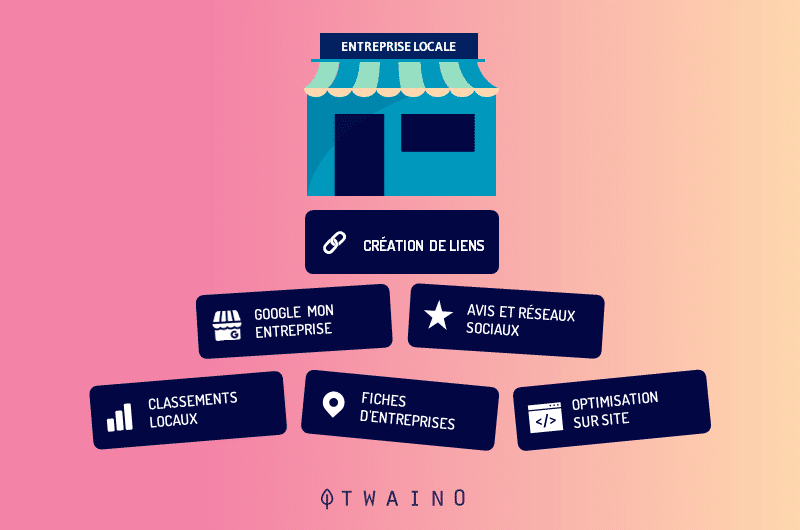 According to a Moz study, they are the fifth most important ranking signal for local queries. Therefore, creating citations is beneficial for site SEO.
Having your business listed in trusted online directories sends signals to Google to trust the authenticity of your business and the accuracy of your information.
The quantity of listings, the accuracy of your listings, and the quality of online directories can also affect how Google perceives your online presence. That said, businesses should not create local citations haphazardly.
Furthermore, citations are equivalent to backlinks when it comes to local SEO. Just as Google considers inbound links to rank a site, it checks a business' citations to make sure they are good.
So, like backlinks, citations that appear on high-value sites will have strong impacts on your SEO.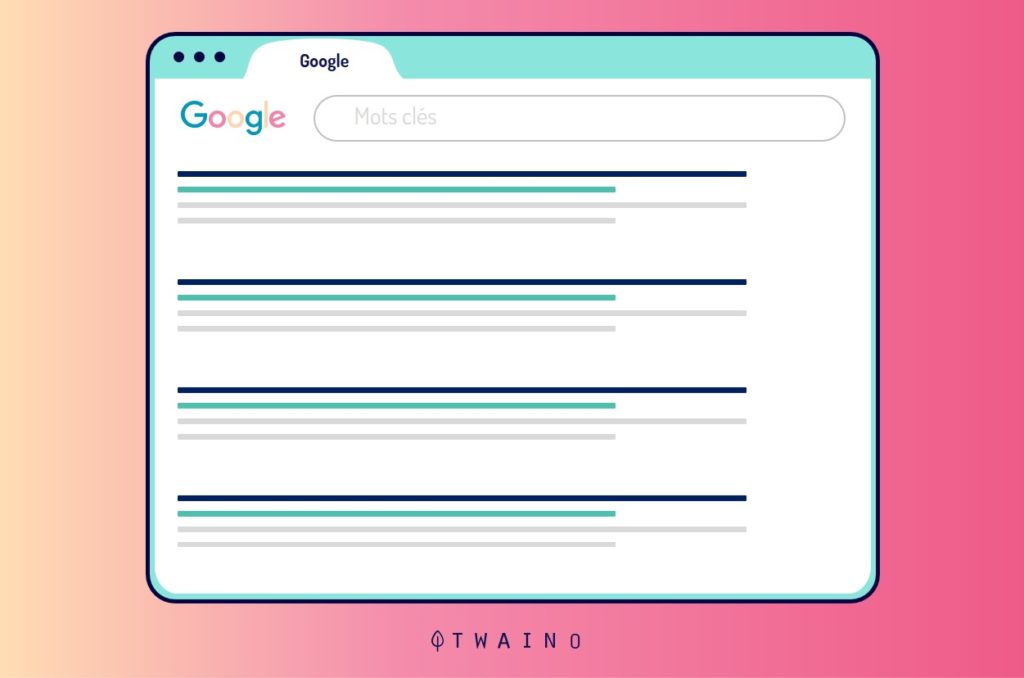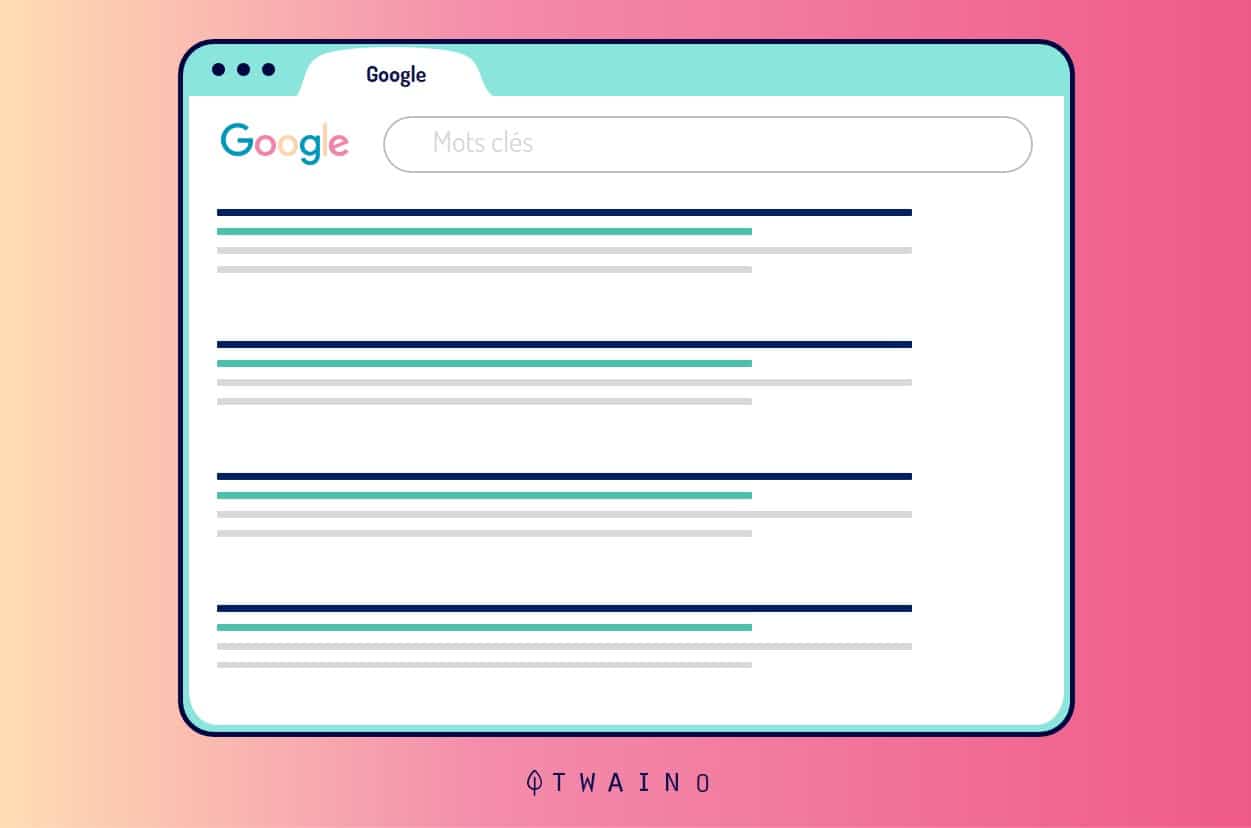 It's always helpful to get citations from relevant and reliable sources where people expect your business to be listed
Local citations can also help businesses boost their site's presence in page 1 results. In fact, some online business directories dominate page 1 of local searches
Sites like Yelp and YellowPages tend to consistently rank high for most local searches.
Short of ranking higher than these directories, it is possible to join them to have more opportunities to gain space on page 1.
1.3.2. Local citations help consumers discover your business
Internet users don't always use Google to find local businesses. They often consult sites like Yelp, the yellow pages and specialized directories like lawyers.com, which is why it's important to be cited on these sites.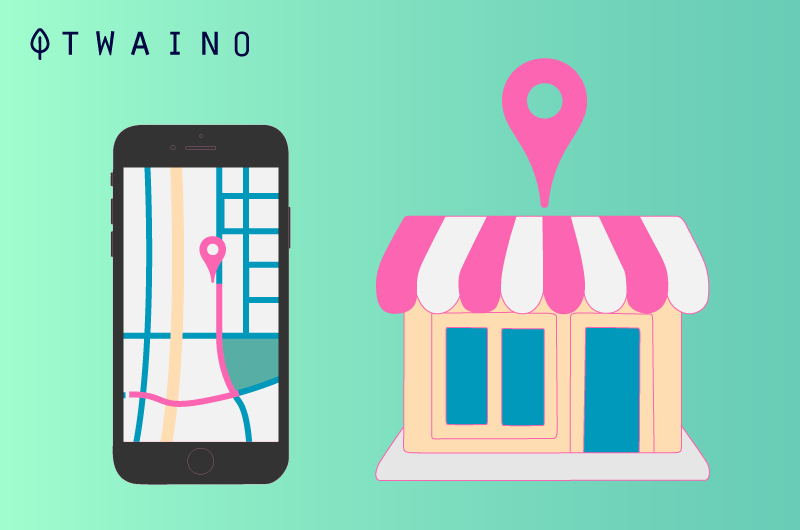 As mentioned earlier, business directories often dominate the search results for local queries.
Therefore, people will discover your business faster if it is listed in directories. This ensures the generation of referral traffic, as many people are loyal to different citations.
When they are hungry, for example, they are trained to check Yelp to look for a new restaurant.
Chapter 2: How to Create Local Citations
This chapter focuses on the various techniques for creating local citations correctly.
2.1. How do I create local citations?
Creating local citations is a relatively simple task. Companies can either manually add citations for local SEO or rely on an automated citation tool.
Local SEO tools help manage online business directories and ensure citation consistency, which greatly speeds up the process of creating local SEO citations.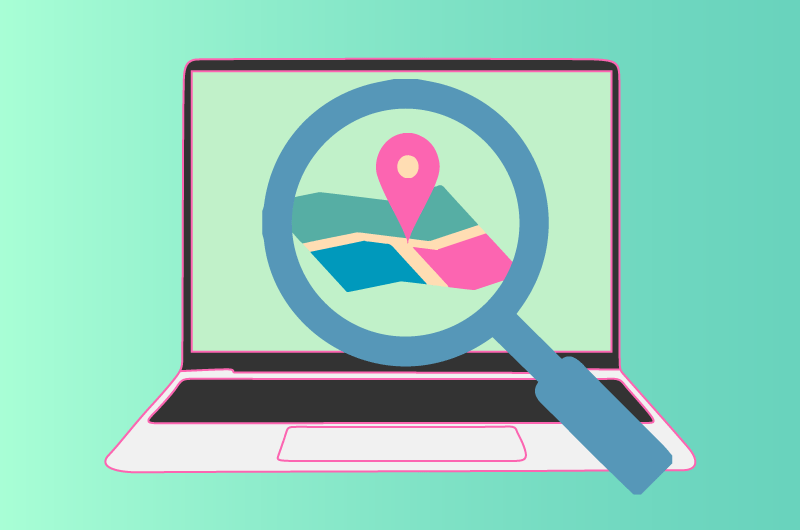 Local citations can also come from the automated aggregation of local business data platforms without the business doing anything.
Once your company's information is present in one location, it can circulate and spread to other sites.
While automation is important for visibility, it is also essential to manage and monitor the accuracy of your data.
When your company's data is inaccurate, it can prevent a customer from finding or contacting your company. This naturally leads to lost revenue and negative effects on local search rankings.
2.2) Where can you create local referrals?
You've probably noticed that local citations can be created on many platforms.
2.2.1. Google My Business
The first step to creating a local citation is to create a Google My Business listing for yourself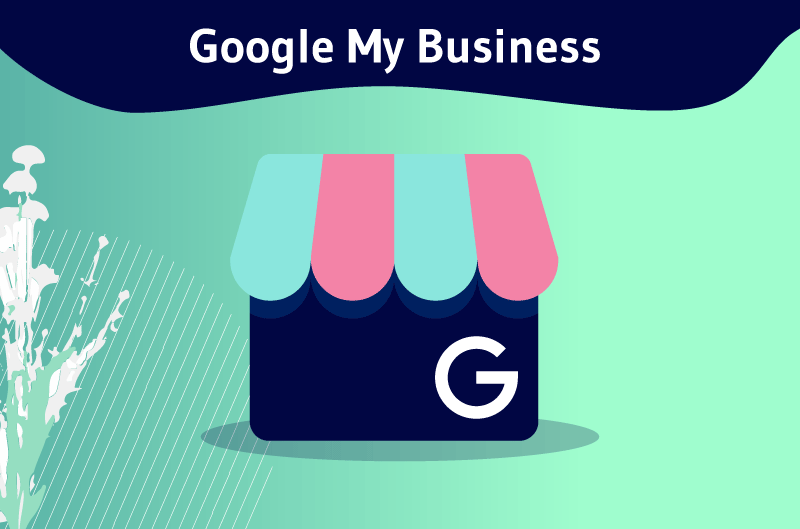 If you want your business information to reassure Google, then the first thing you need to do is tell the search engine that you exist
The information you need to post on GMB should be accurate with the information available on other sites. Google always tries to match the citations on the "My Business" page with those on other sites when ranking businesses.
2.2.2. Structured local citations
Some platforms allow organizations to create their profile. Although sites like Facebook are primarily designed for other tasks, they can be used to create a local citation.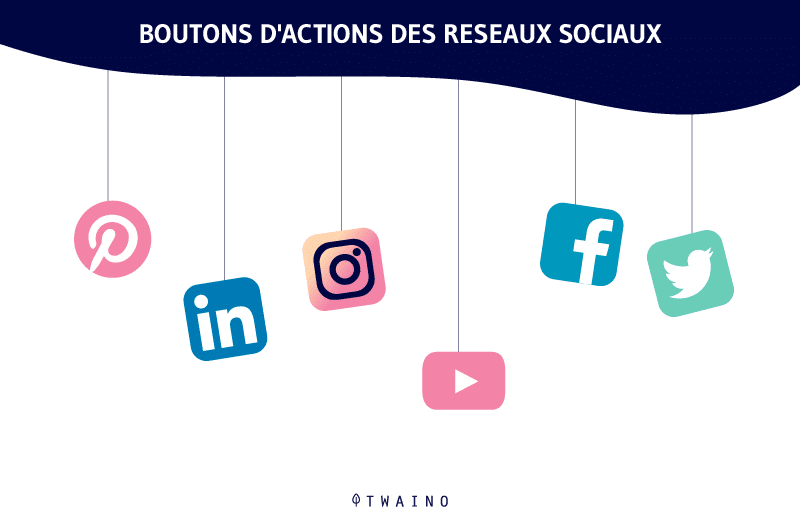 As such, you can also create local citations on platforms like
2.2.3. Sector- or region-specific platforms
These are similar to structured platforms and list businesses in a certain niche. This could be a directory of hotels in Paris or hair salons in Masseilles.
These industry platforms affect how Google perceives you, but they also help you get discovered directly.
To find industry platforms in your country or region, you can use Google search. Go to Google and search for simple things like:
[location] chamber of commerce;
[location] business directory;
[sector] business directory;
[area] business listings.
It is also recommended that you Google your competitors' citations to see what industry platforms they are on so that you can post your company's credentials to those places as well.
2.2.4. Unstructured local citations
For creating unstructured local citations, you can create them on all types of websites such as:
Blogs;
News sites;
Applications;
Press;
Etc.
However, make sure you create them on sites with high authority. Google takes into account the authority and popularity of these sites to decide whether the citations you created there should improve your ranking or lower it.
To find sites that are likely to cite your business online, you can also use Google search to find vendor pages.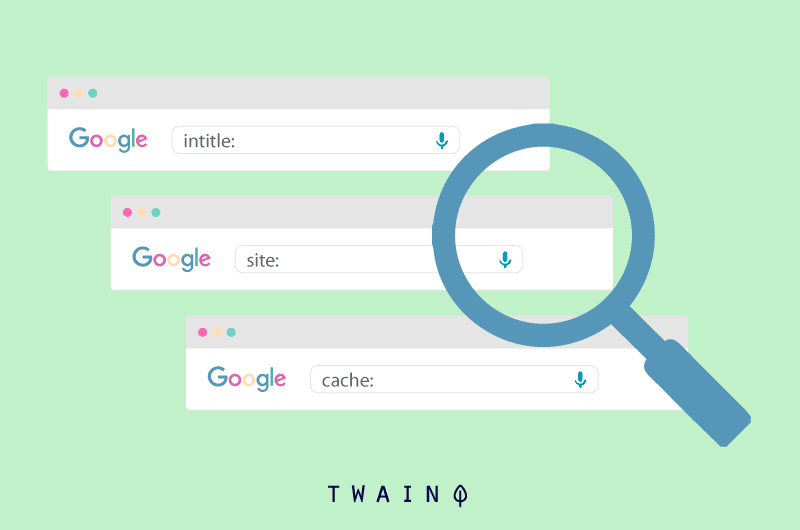 Most companies have these pages and they are an easy source for unstructured citations
They usually list and link to the companies they supply or who supply them. To keep it simple, make a list of your suppliers and find their websites.
2.3. Things to remember when creating local citations
It's true that local citations are essential, but there are some rules you need to follow if you want them to produce the desired SEO effects.
To create local citations effectively, here are some things to consider.
2.3.1. Make sure your local citations are accurate
The accuracy of your information across platforms and its consistency with your Google My Business listing is crucial if you want Google to notice you.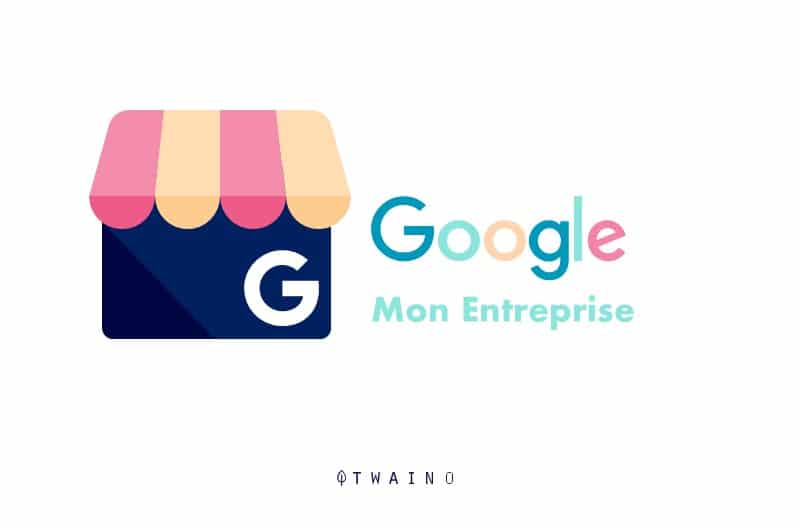 When your data is inconsistent across platforms, Google might consider your citations as belonging to different businesses
At the same time, having inconsistent information will make you less trustworthy. It is then necessary to remain cautious during the creation of your citations.
For example, if your Google My Business listing contains "My Company Private Limited" but your Yelp listing contains "My Company Private Ltd", Google considers that they are two separate companies.
2.3.2. Focus on quality
Just like creating backlinks, you should not think about abusing local citations.
Google considers the quality of the sites that cite you. Thus, you should present your company's credentials on legitimate sites rather than listing your company everywhere you can.
However, don't settle for industry or sector specific platforms
Additionally, sites like Yelp and Apple Maps are so popular that almost anyone with an understanding of local SEO will use them.
This means that your competitors will likely have their information on these platforms as well. You should then look to do better by creating citations of unstructured types.
2.4. Some common mistakes to avoid when creating local citations
2.4.1. Not having a strategy
In order for Google and consumers to take notice of your local citations, you need to implement them according to a plan.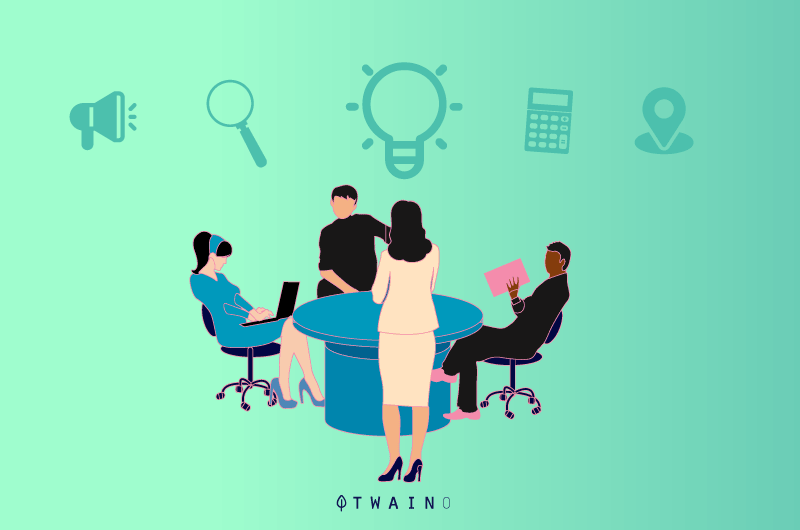 For example, make a list of sites you want your business to appear on, then create an email to ask them to do so.
In addition to emailing, you should also have an alternative way to contact the sites that need to cite you.
2.4.2. Not analyzing your competitors
Analyzing your competitors is very important for your local citation success. The more you can work with your competitors' performance, the more likely you are to do better.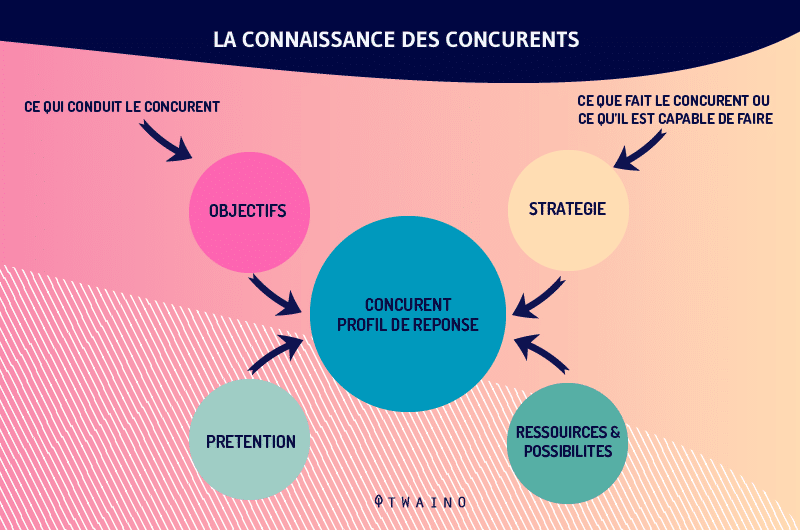 Let's say you have a store selling clothing, it's advisable to do extensive research on the citations of competitors in the industry.
As soon as you find the exact number of citations created by your competitors, try to create more on high-value websites.
2.4.3. No plan for discovering inaccurate data
Let's say you are careful when creating citations. However, sometimes you get "auto quotes".
For example, a famous food critic visits your restaurant, likes your food, and writes an article for you without you knowing. But in order to put your company's credentials in his article, it turns out that some of the data is inaccurate
It is necessary to have a plan to discover them and get them corrected when such situations occur.
2.4.4 Citations without content
It is not appropriate to create citations on pages with thin or poor content. Citations on these pages people will not have much credibility in the eyes of search engines.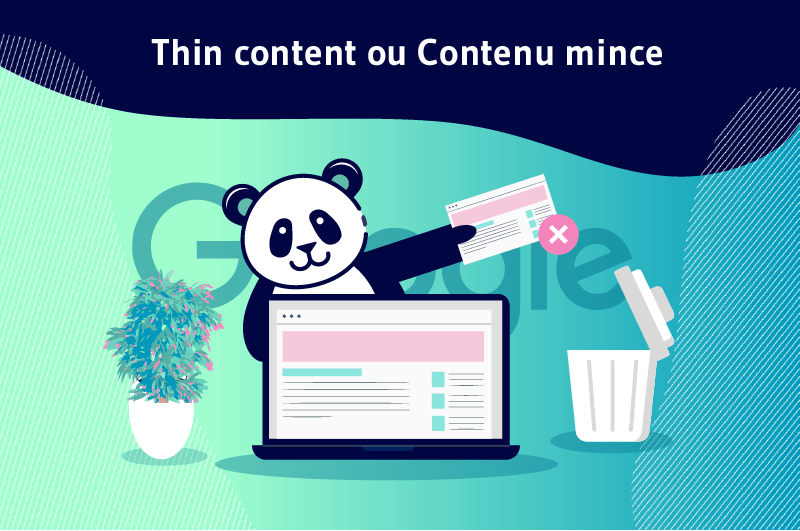 It's much better that citations are added to quality content that actually provides value to readers.
2.4.5. Don't do anything about citations after changes in the company
It can happen that companies change their phone numbers. But this could affect your local SEO if you don't update the information on all your citations.
If the updated data isn't accurate across all platforms, Google will find inaccurate data
Chapter 3: Frequently Asked Questions About Local Citations
In this chapter, we address the local citation questions that people search for most often.
3.1) What is local SEO?
Considered a subset of natural search engine optimization, local SEO is a very practical and useful system for businesses. It allows a site to rank well for local search terms
Local SEO is important in search engine research, as it accounts for over 46% of all searches on Google for example.
In addition, 88% of people who search for structures online on their phones visit or call a store within the same day.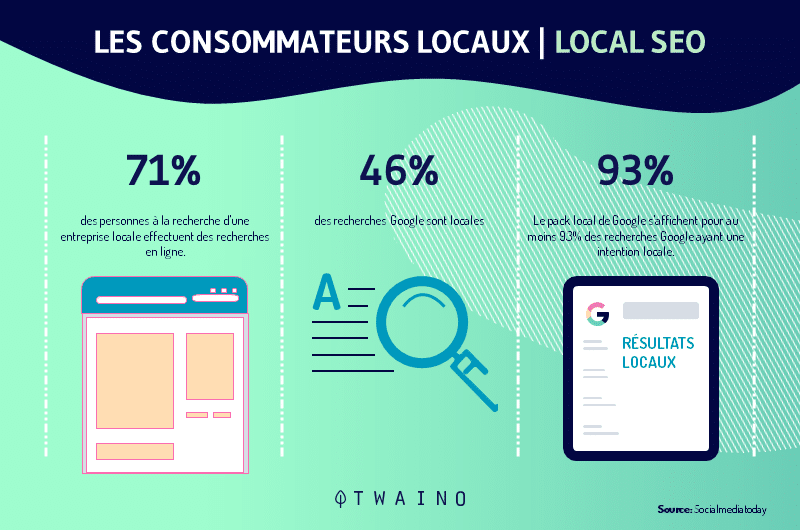 That's why businesses that want to succeed online need to work effectively to get better rankings in the SERPs for local queries.
Local citations contribute to this and are not only a ranking factor, but also reassure search engines that your business exists.
3.2. What is the average number of local citations businesses should create?
It's true that the amount of local citations created is important to impact a site's performance, but there's no magic number for the number of citations you need.
Instead, companies should focus on the quality of the sites their citations appear on.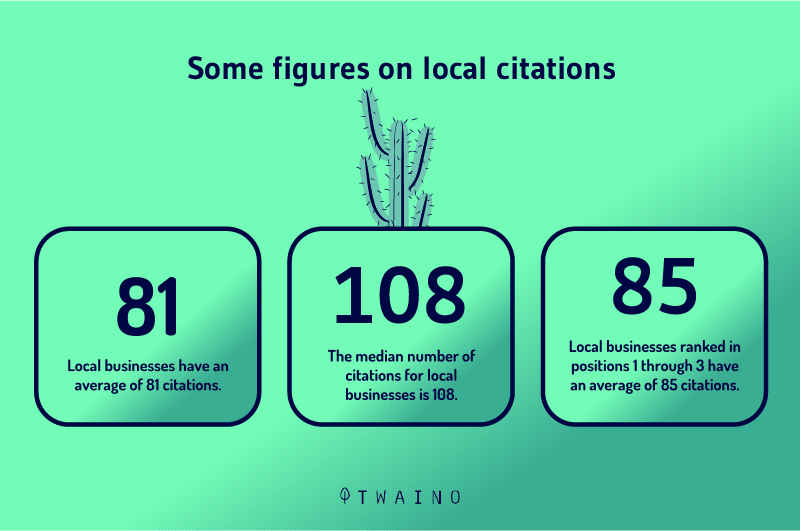 However, according to one study, companies that rank first in search results put a little effort into creating local citations. The average number of citations is 86 while small businesses average 81 citations.
3.3. What is the process for creating local citations?
In general, 4 steps are necessary to ensure superior results.
3.3.1. Analysis
You need to analyze your competitors and make a complete list of the sites you are likely to appear on. The goal is to place you on high authority sites.
3.3.2. Discovery
To avoid duplication, you need to determine all your existing citations using Google search. When the data of these citations are not up to date, you will have to update them.
3.3.3. Registration on the platforms
First of all, you have to determine the platforms on which you have to present your company's references. Then you have to check the information each time before submitting it for publication.
Whether manual or automatic, you must ensure that the information about your company is accurate and consistent.
3.3.4. Verification
Although it may take some time, it is also important to verify that the references are actually published and that they are correct.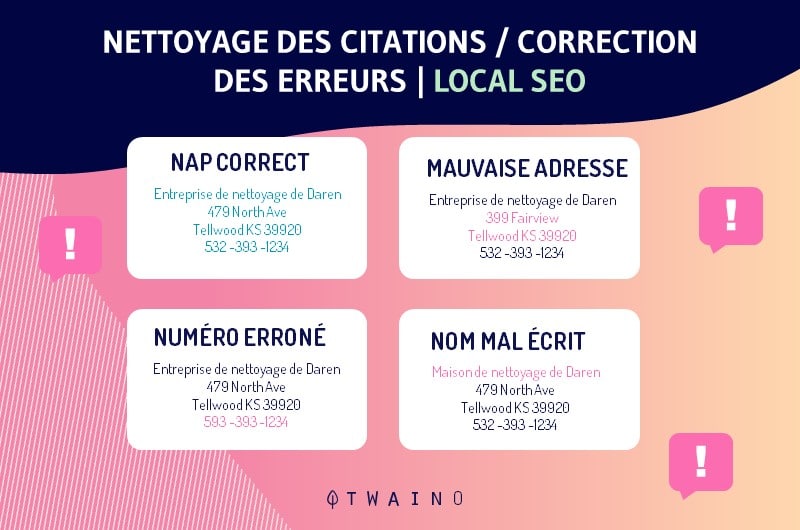 When these references are not correct, you must take steps to correct them.
3.4. Which areas are most in need of local citations?
While local citations are important to all businesses, they are especially important to the following sectors:
Hotels, Restaurants and Bars: The service sector needs to make extra efforts to get noticed.
These businesses are some of the most sought after on the planet. People are always looking for recommendations on where to eat, drink and stay.
Doctors: When someone has a toothache or sudden illness, if they are not already seeing a doctor, they will search online for the best doctor in their area.
Lawyers: When people have sudden legal needs, they will start Googling lawyers
When spouses separate, one of the first things they will do is Google divorce lawyers in their area. If someone is arrested for any kind of crime, they will also search for a defense attorney.
Accountants: When tax season comes around, people will look for accountants in their area.
This is why all businesses need to source citations. It is a never-ending battle in which you race your competitors to get to the top and then fight to stay there.
Conclusion
All in all, local citations are the online publications of a company's references. These citations let search engines know that a business exists.
Not only do local citations influence the discovery of potential customers, but they also serve as signals for improved ranking in local search results.
That's why they should be embraced and integrated into your local SEO strategy. When used correctly, local citations have a positive impact on your company's rankings, reputation and relevance.
Because of the high value of local citations, it is crucial that businesses engage with platforms that are trustworthy and reliable.
The tips we've shared in this article will help you unearth these platforms and create local citations correctly.